20 Best Things to Do in Jacksonville NC (+ Nearby Attractions!)
One of the most underrated places to visit in North Carolina is the city of Jacksonville. These are the best things to do in Jacksonville NC – from historical attractions to delicious coffee shops and beyond!
If you're traveling to Jacksonville last minute, you want to ensure you have lodging booked ahead of time! Below are some of our top picks to help you plan!
Where to Stay in Jacksonville:
Home2 Suites by Hilton Jacksonville (indoor pool and hot tub)
The White House on Freedom Way (cozy B&B in Hubert)
Staybridge Suites Jacksonville
Hampton Inn & Suites Jacksonville (good budget option)
Jacksonville is often a familiar name as it is the home of Camp Lejeune, the largest Marine base on the East Coast! But, there is plenty more to see there than the base!
We hope this guide helps you plan what to do in Jacksonville NC if you have a trip coming up! Did we miss any awesome Jacksonville landmarks? Let us know in the comments!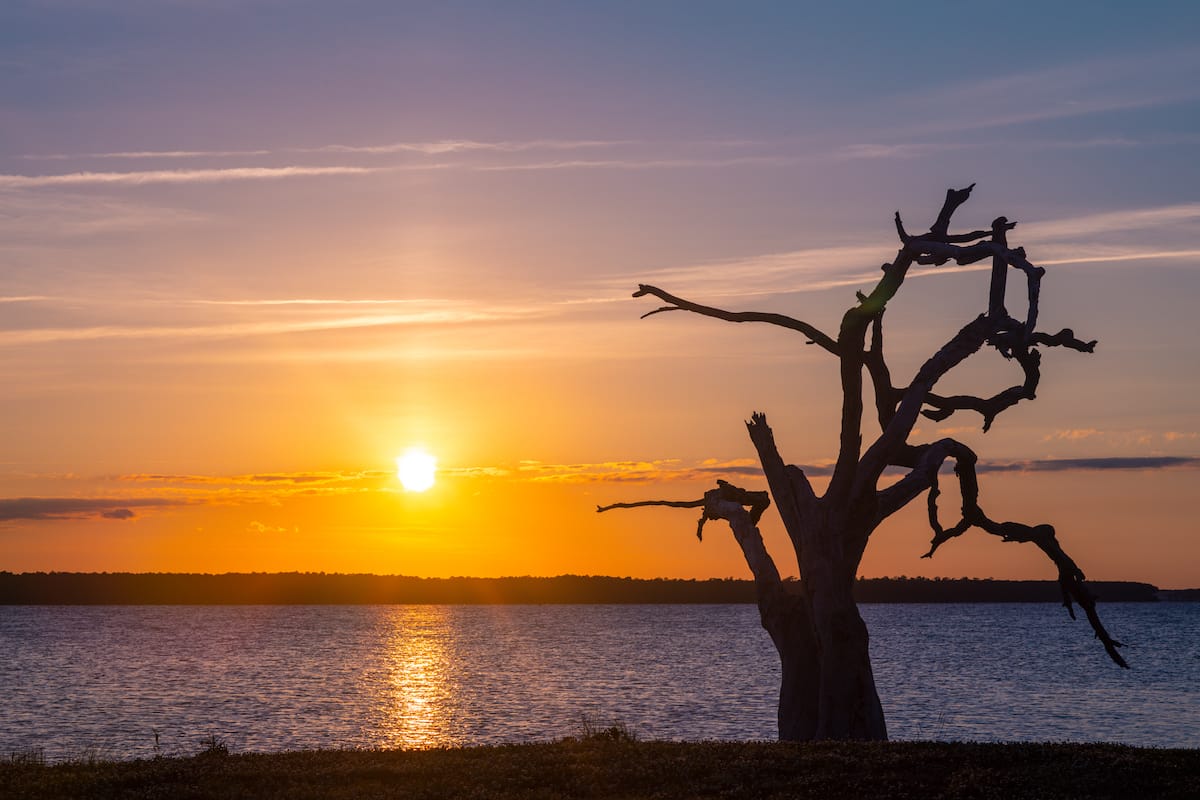 Things to Do in Jacksonville
Enjoy a Coffee Shop in Jacksonville
Milk Road Coffee Shop
When visiting Jacksonville, you don't have to go too far to grab your perfect cup of coffee! The Milk Road Coffee Shop, a veteran-owned company, is the perfect place to get your caffeine fix.
In operation since 2016, this cool coffee shop offers freshly roasted specialty coffee along with globally-inspired, mouth-watering pastries made with seasonal and local ingredients.
With so many options to choose from, it's pretty challenging to pick just one. Order their must-try Belgian pearl sugar-topped liege waffles and trust me, you will want to start your every morning with the delicious treat!
On a sunny day, enjoy your breakfast in the outside seating area, or if you don't have much time, take your delicious grab-and-go coffee with you.
Address: 4240 Gum Branch Rd, Jacksonville, NC 28540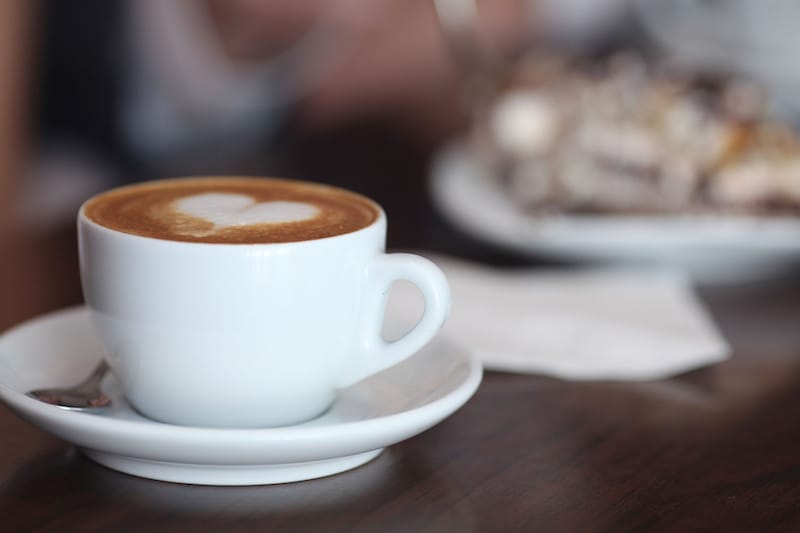 Brewed Downtown
Are you on a hunt for tasty coffee in Jacksonville? If so, then add Brewed Downtown to your bucket list. This small cafe is the perfect place to jump-start your day with a hot cup of coffee.
Since 2012, this mom-and-pop place has offered gourmet coffee, non-coffee specialty items, homemade breakfast, lunch, and dinner. A cozy atmosphere, friendly staff, and individualized attention will make you feel at home away from home.
The coffee shop has several options to best meet your needs, like dine-in service, take-out, and full-service drive-through window.
They also offer catering services for meetings, private parties, bridal or baby showers so that you can celebrate an important milestone in style.
Address: 1000 New Bridge St, Jacksonville, NC 28540
Peruse the Lejeune Memorial Gardens
Visit the Lejeune Memorial Gardens which honors veterans who have given the greatest sacrifice for the nation's freedom and lost their lives in the act of US Military Service.
The Jacksonville landmark is home to a number of stunning memorials, including the Montford Point Marine Memorial, the Beirut Memorial, the Onslow Vietnam Veterans Memorial, and the 9/11 Memorial Beam in honor of the World Trade Center attack victims (we discuss a few below!)
Here you can witness the world's largest 3D symbol of the US Marine Corps, the Eagle Globe and Anchor statue, located in a reflective pool at the entryway to the future Museum of the Marine.
The Park also features space for future memorials, notably the Corpsmen Memorial, as part of the Lejeune Memorial Gardens Master Plan.
Address: 109 Montford Landing Rd, Jacksonville, NC 28540
Pay Respects at the Beirut Memorial
Beirut Memorial was the first memorial erected in Lejeune Memorial Gardens.
Gifted by the citizens of Onslow County, this memorial is the biggest privately-funded military memorial that honors the 273 Marines who died during the Beirut bombing on October 23, 1983.
The 24th Marine Amphibious Unit was formed in response to a request by the Lebanese government, with the primary purpose of serving as a peacekeeping force in Lebanon between conflicting Muslim and Christian troops.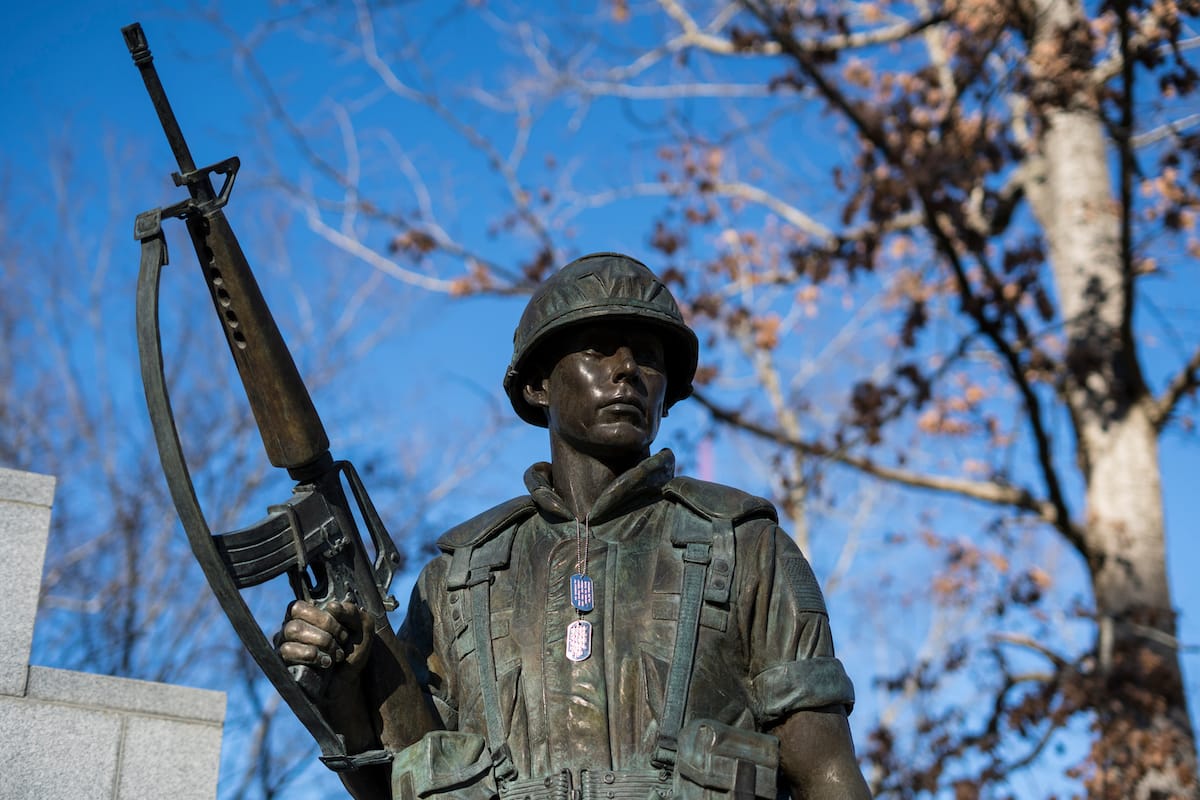 However, a non-Lebanese terrorist attack destroying the 8th Marines Headquarters building resulted in 241 casualties.
The words "They Came in Peace" are engraved on the memorial's walls highlighting that Marines were sent to this danger zone as peacekeepers.
In addition to 273 names, you can also see three Marine pilot names engraved in granite who lost their lives in Grenada.
Address: 911 Lejeune Blvd, Jacksonville, NC 28540
Have Ocean Views at Splash by the Sea
If you are looking for a lovely place to dine with your sweetheart, then Splash by the Sea at North Topsail Beach is the place to go (and offers a nice little getaway from Jacksonville)!
The location of this restaurant is ideal for dining with a view in the ultimate romantic setting.
The restaurant is nestled inside Villa Capriani Resort and offers both indoor and outdoor seating areas overlooking the breathtaking vistas of the ocean as well as the Villa complex and pools.
They have a diverse menu packed with pizza, soups, salads, main courses, and spiced up with delicious desserts. Just note that tables are assigned on a first come first served basis at the entrance.
Address: 790 New River Inlet Rd, North Topsail Beach, NC 28460
Honor Bravery at the 9/11 Memorial Beam
The 9/11 Memorial Beam is another impressive statue that captures one of the most tragic events in American history.
The memorial is situated between the Beirut Memorial and Entry Wall to the Vietnam Veterans Memorial and features a beam from the Twin Towers that was brought by police and firefighters of New York and presented to the first troops fighting the war on terror.
The annual Patriot Day Observance takes place near the memorial to commemorate those who died during the terrorist attack on September 11, 2001, as well as those who keep fighting against the crimes today.
This public event starts at 8:15 am, which is the exact time when the Twin Towers were first under attack.
Address: Jacksonville, NC 28540
Explore Downtown Jacksonville
A visit to downtown Jacksonville will make you experience the city's charm, appreciate its rich traditions of hospitality, witness historic North Carolina sites, and immerse yourself in a delicious food scene.
The heart of the city is home to more than 17 parks, including well-known ones such as Northeast Creek Park, Big Branch Bike Park, Oakhurst Nature Park, etc.
Your first stop should be the Freedom Fountain, honoring those who served their nation while in Onslow County. To delve deep into the history of Jacksonville, pay a visit to Pelletier House, Jacksonville's oldest house built in 1850.
Lejeune Memorial Gardens is another must-visit site where you can see the Beirut memorial, 9/11 Memorial Beam, Montford Point Marine Memorial, and Vietnam Veterans Memorial, honoring those who have given the greatest sacrifice for their country's freedom.
Have Breakfast at the Kettle Diner
Start your morning at Kettle Diner, a local favorite for its delicious homemade breakfast. Friendly staff and a cozy, home-like atmosphere will guarantee your mood for the rest of the day.
This little restaurant also has plenty of local lunch and dinner options at reasonable prices.
Make sure to taste some must-tries from kettle specialties, such as pot roast, chicken-fried steak, or Italian specialties, like catfish fillet and fried jumbo shrimp, which are just absolutely delightful!
Don't forget to top it off with a bit of homemade dessert, and you will definitely stop in here during your next Jacksonville trip.
Address: 300 Marine Blvd, Jacksonville, NC 28540
Enjoy Moonshine at Walton's Distillery
Get the real taste of the area's signature spirits at Walton's Distillery, a mere 15 minutes west of downtown.
All of their spirits are made by combining local traditions of moonshine made with current best practices of Kentuckian distilleries to get the most unique and delicious moonshine in the region.
After treating yourself to a sip of Junior Walton's Premium Select, E.M. Walton's Premium Salted Caramel, Junior Walton's Authentic Carolina Moonshine, or other must-try flavored varieties, you will certainly taste the history and immerse yourself in it.
If you are keen to see the moonshine and whiskey-making process and appreciate all the blends, then you can take part in tours that run every 30 minutes from Monday through Saturday.
Address: 261 Ben Williams Rd, Jacksonville, NC 28540
Take a Tour with Marsh Cruises
Thrilling family adventures with Marsh Cruises will guarantee exciting memories that last a lifetime. It offers a wide range of affordable options to admire the stunning Crystal Coast at its finest.
Their 25-foot Bayrider Skiff is perfect for up to 6 people to explore maritime forests, salt marshes, sandbars with hidden treasures and will reward you with one-of-a-kind ocean scenery as you've never seen before.
Indulge in an exclusive guided tour around the alluring coastal waters of Swansboro, the Emerald Isles, Bogue Inlet, Bear Island, and Hammocks Beach State Park with Sunset or Scenic Cruises that allow you to witness the most breathtaking sunset views.
Stroll through Sturgeon City Park
Immerse yourself in a serene getaway in Sturgeon City Park, which is one of the many gems of Jacksonville. This is a great spot for family hangouts and picnics as it offers covered picnic tables and charcoal grills.
You can let the kids loose in the playground and go fishing in the nearby river. This 14-acre park is covered in lush greenery and rolling hills and features a few boardwalk paths perfect for relaxing strolls.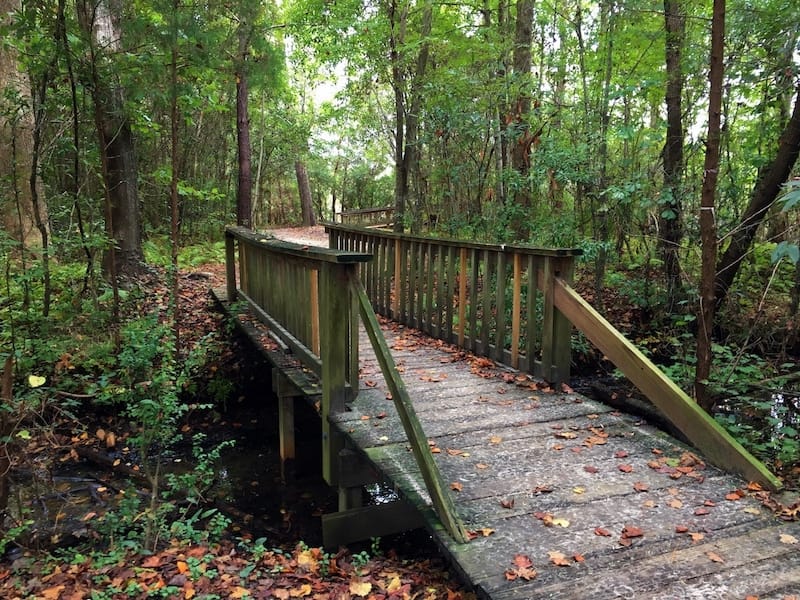 Paved walking trails allow you to admire rich flora and fauna and take in picturesque views. The end of the boardwalk has a floating kayak/canoe launch pad so that you can kayak and enjoy its calm waters.
Take a Day Trip to Emerald Isle
A day trip to Emerald Isle is the perfect option for family fun adventures! For some thrilling water adventures, head to AB Watersports which offers jet skis, kayaks, pontoon boats, and paddleboards to enjoy the isolated waterways of Crystal Coast.
Get wild and wet in Salty Pirate Water Park or delve deep into history in Fort Macon State Park. Your Emerald Isle trip won't be complete without visiting Bogue Inlet Fishing Pier to take in the stunning views and enjoy little fishing.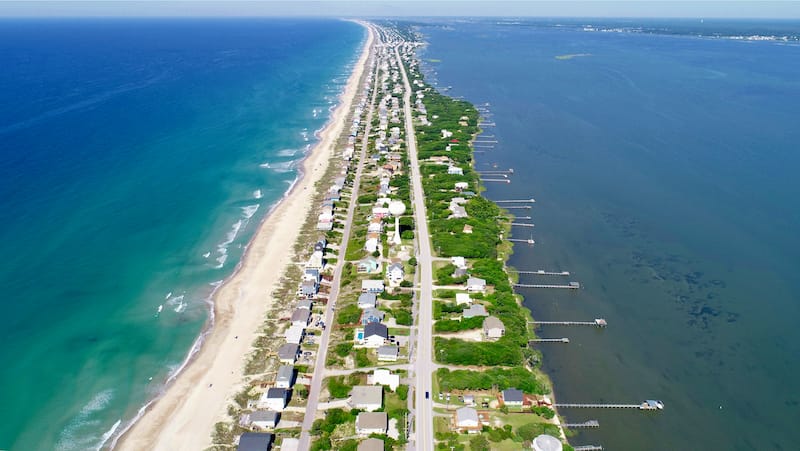 Escape the hustle and bustle in Hammock Beach State Park's serene setting or soak up laid-back vibes while sunbathing on Emerald Isle Beach.
After an exhausting day exploring the gorgeous Emerald Isle, recharge at the Trading Post that serves up some of the best plates in the town.
Take a Day Trip to Topsail Beach
Topsail Beach is a retreat for those keen to have a relaxing vacation and welcome the challenges of the burning sun, sea, and sand.
The town is packed with plenty of activities to suit everyone's taste. Once a small coastal fishing town, anglers can still enjoy great fishing adventures at the Jolly Roger Fishing Pier.
If you are visiting this beach with a boat, you can rent Marina's boat ramps by the night to admire the breathtaking sound front the next day.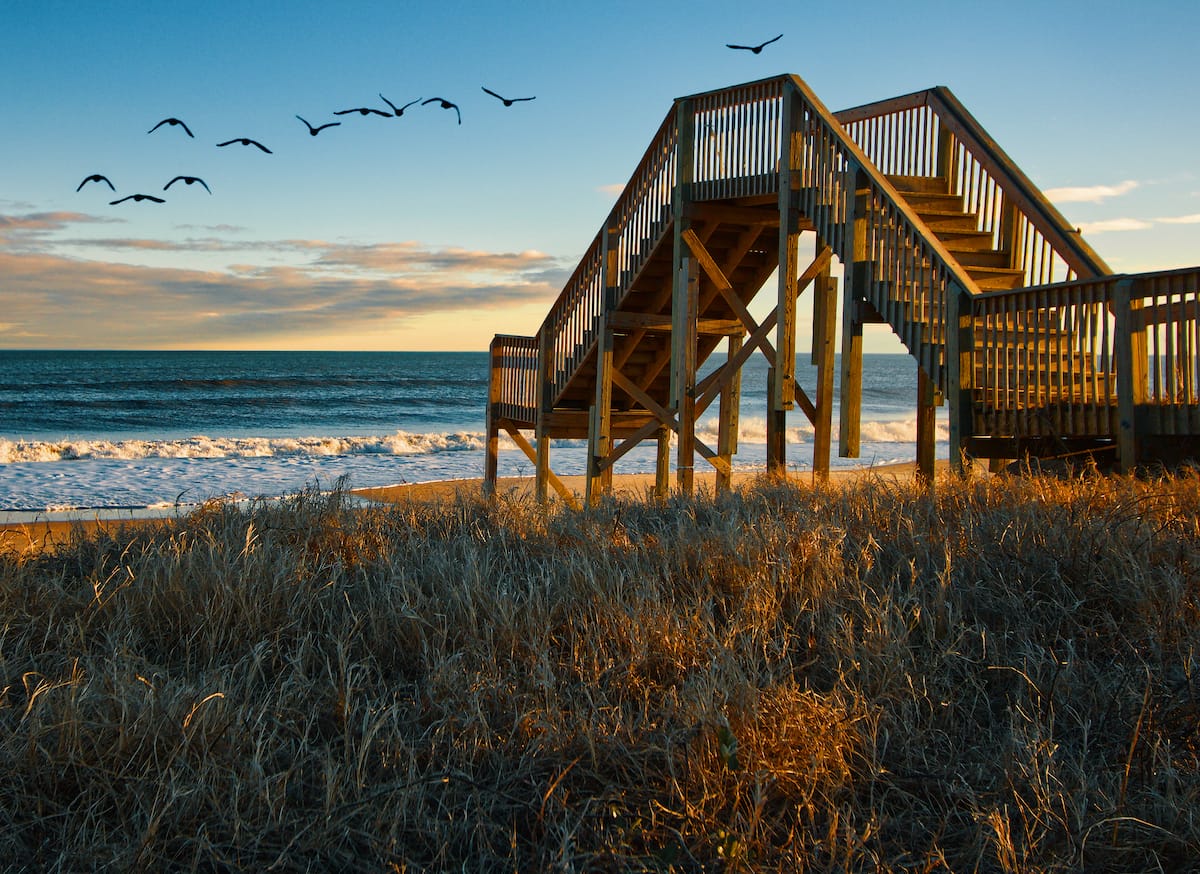 After spending the whole day in the water, head to the dining and shopping center, go skating at Topsail Island Skating Rink, or unleash your inner child at Patio Playground.
History buffs shouldn't miss a visit to the Missiles and More Museum to dig deep into the history of Topsail Beach during WWII.
Pay Respects at the Vietnam Memorial
The Vietnam Veterans Memorial at Lejeune Memorial Gardens is the US's second-largest Vietnam Veteran Memorial after the National Memorial in Washington DC.
There is an entry wall with 5 medallions on it, each representing a separate branch of the military. Beyond the nearby bridge, you can visit the main dome, fountain, and glass wall circling the dome.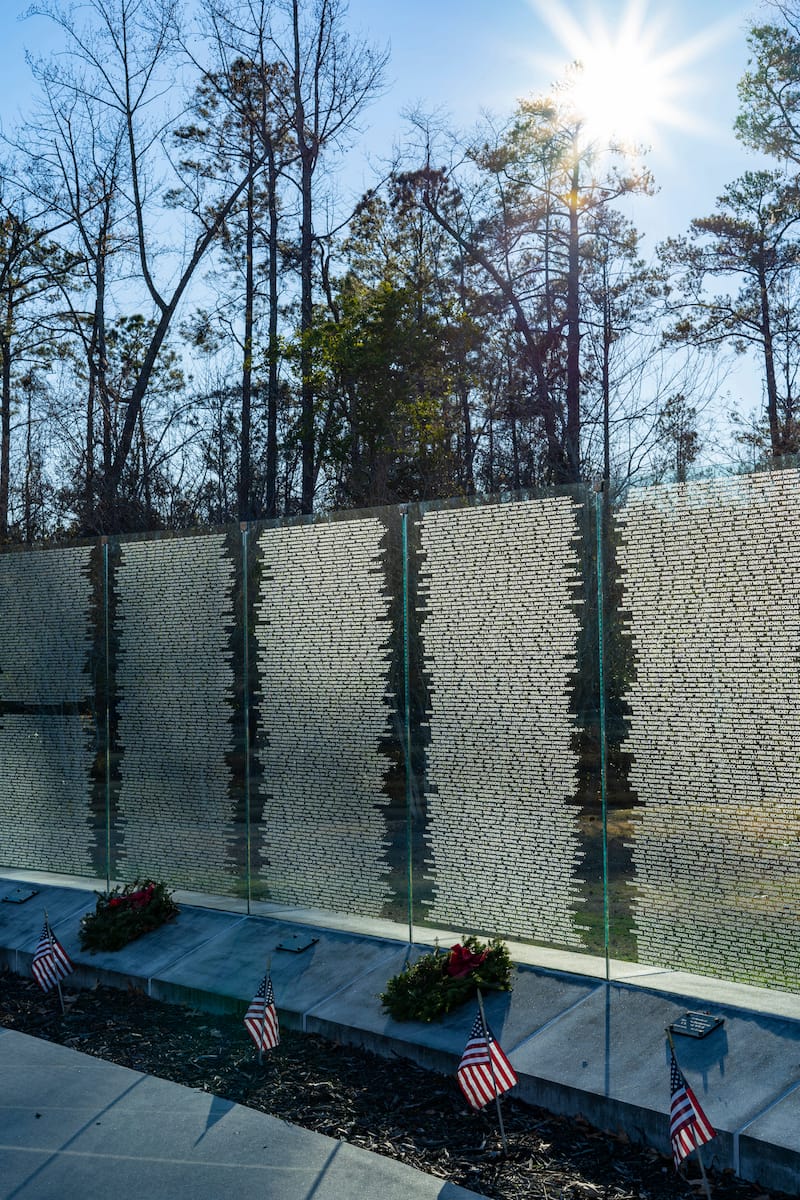 The latter lists all the names of more than 58,000 Veterans from the five branches of the Armed Forces who served on active duty during the Vietnam conflict etched into glass walls in alphabetical order.
The memorial also commemorates more than 300,000 military members who were injured in Vietnam, as well as those who are still missing, signifying them as POW/MIA or dead (the * symbol next to their names shows that they have returned home).
Address: Jacksonville, NC 28540
Get Mindful at the Blend Nutrition Bar
Blend Nutrition Bar should be your go-to option if you prefer healthy meals! They offer energizing, healthy and mouth-watering alternatives, so you do not need to worry about ruining your healthy diet plan.
The diverse menu includes everything from Açaí Bowls and refreshing drinks to artisan toasts and printed coffee. It's all about healthy food options for this cute cafe and it is one of the best places to visit in Jacksonville NC as a result!
20+ Great Things to Do in Jacksonville (+ Our Top 5)
Many folks associate Jacksonville, North Carolina (Onslow County) with Camp Lejeune, the largest Marine base on the US East Coast. And of course, there's a heavy presence of the first in and last out, and that's just fine with us, but there are also a lot of fun things to do in Jacksonville.
However, we think Jacksonville is a place for civilians like us, too. At least that's how we felt after a trip out to this awesome coastal city.
We also quickly learned that there is plenty of stuff to do in Jacksonville, after exploring its food scene, outdoor places to visit, and much more.
In case you're looking for something specific, here's how we've organized this guide:
You can scroll ahead to one of these sections or keep reading about where to stay in Jacksonville.
Where is Jacksonville, North Carolina?
Before digging into our favorite activities, it's important to understand the background of this city and its geography.
Jacksonville is the seat of Onslow County in Eastern North Carolina. The New River is a prominent geographical marker and has been important to this area long before Jacksonville was established.
The coastal town is within a short drive from quite a few small towns and cities in Eastern NC and Central NC.
(30 minutes) (45 minutes) (1 hour) (2 hours) (2 hours 15 minutes) (2 hours 30 minutes)
You can visually travel to Jacksonville and the places mentioned in our North Carolina Travel Map.
The History of Jacksonville
Before Jacksonville was established, the area that makes up Onslow County was occupied by Native Americans.
After the Tuscarora War in the early 1700s, Native Americans were forcibly removed from the area and settlers arrived.
Onslow County formed from parts of New Hanover County in 1731.
A courthouse was built at Wantland's Ferry (as Jacksonville was then known) and the first session was held there in 1757.
In 1842, the town was authorized as "Jacksonville" to honor President Andrew Jackson.
The town's main industries during its early days were agriculture, tobacco, lumber, and naval stores.
During the Civil War, Union Liuetentant William Cushing led a raiding party to capture and occupy Jacksonville.
In 1941, the Marine Barracks, New River was established in Jacksonville. It was later renamed Camp Lejeune Marine Corps Base.
Visiting Today (and Where to Stay in Jacksonville)
Many people come to the Jacksonville area when they are sent to train and serve at Camp Lejeune. The city is also in a sweet spot in Eastern North Carolina, with more than a few fun things to do for R&R.
If you're seeking more than a day trip, there are quite a few hotels in Jacksonville along Western Boulevard.
We were lucky enough to stay at their Hampton Inn & Suites. Honestly, this is our favorite brand in the Hilton family and the Jacksonville location doesn't let up on the fun vibes and friendly service that they're known for. Ask for Hampton's "Waffle Lady" and confirm for us the legend that is Regina, who'll whip up some pretty amazing waffles along with a big smile.
We were also impressed with Hilton Garden Inn, right across the street from Hampton Inn. If you're lucky enough to book a suite, this place is the one for you.
During a more recent stay, we enjoyed a few days at Staybridge Suites. The rooms are spacious and perfect for longterm stays or short ones with families or solo.
Other familiar names for your weekend include Courtyard by Marriott.
Annual Events
No matter when you visit, there are some pretty fun events around the corner. Here are some of the best things to do in Jacksonville by month.
February: Jazz in the City
April: FTM Fashion Week (Spring Show)
May: Jacksonville Jamboree and New River Splash
July: Running with the Law
August: Montford Point Marines Day Ceremony and National Night Out
September: Patriot Day Observance
October: Oktoberfest and Beirut Memorial Observance
November: Veterans Tribute Weekend
November to December: ELJ Farms Christmas Town
December: Jacksonville Winterfest
Year-Round Things to Do in Jacksonville
Now that you know where to stay and where to eat, here are the best things to do in Jacksonville.
Downtown
Sturgeon City
Lejeune Memorial Gardens

Montford Point Marine Memorial

Start Your Journey Downtown

The New River snakes around Downtown Jacksonville and meets Wilson Bay to create beautiful, watery views.
You'll like cruising down Court St or New Bridge St toward the water as we did.
We also enjoyed strolling around Riverwalk Crossing Park (421 Court St) along the New.
A drive toward Sturgeon City Park led us through one of the most beautiful parts of this area.

An old train depot (421 Court St) sits at the corner of Railroad St and Court St and is nice for some early morning photos. It also serves as the offices for Jacksonville Onslow Economic Development.
That last picturesque spot is part of Riverwalk Park, where Jacksonville's Oktoberfest is held in the fall.

Sturgeon City

Address: 50 Court St

The former Wilson Bay Wastewater Treatment Plant has been repurposed into Sturgeon City, one of the most popular Jacksonville attractions. Outside is an excellent play space for kids with a set of scenic walking paths along the New River.

Inside, the building hosts events throughout the year, with huge spaces available for business conferences and related activities. Public programs held at Sturgeon City include camps, planetarium shows, and more!

Lejeune Memorial Gardens

Address: 109 Montford Landing Rd

Lejeune Memorial Gardens is a place you must visit when in Jacksonville. It's filled with powerful representations of those who've served and many who died while serving our nation.

There's even an Eagle, Globe, and Anchor statue that serves as a reminder that more is coming when the future Museum of the Marine is constructed.

Freedom Fountain

Address: 895 New Bridge St

As you drive around Downtown toward the New River, you'll see Freedom Fountain next to City Hall. It honors everyone who has served and is currently serving in all branches of our military.

50 water jets recognize each state and three flag and fountain jets that feature our local, state, and federal governments. And on most nights, the fountain is lit up with red, white, and blue.

Beirut Memorial

October 23, 1983, is the reason the Beirut Memorial sits inside Lejeune Memorial Gardens today. On that day, a truck bomb destroyed a Marine barracks in Lebanon, killing 220 marines, 18 sailors, and three soldiers.

The words "They Came in Peace" are engraved to the right while the names of those who perished form the center of this memorial.

It's the largest 100 percent privately funded military memorial and was a gift from Onslow County's citizens.

9/11 Memorial Beam

Another powerful tribute near the Beirut Memorial is the 9/11 Memorial Beam. It was delivered by NYC police and firefighters to the Marines as appreciation for them being the "first in" to Afghanistan, at the beginning of Operation Enduring Freedom.

This was the first beam that left New York City, as many towns throughout the US now have one. At 8:15 each year on September 11, a ceremony marks the time when the first Twin Tower was hit.

Vietnam Memorial

And then there's the Vietnam Memorial, which is the second-largest in the nation, next to the one in Washington, DC. There's an entry wall with a medallion to recognize each branch of our military and past that, a bridge. Beyond the bridge, there's a dome, a fountain, and a glass wall.

And on the wall, which circles the dome, names of all 58,229 fallen veterans from the Vietnam War Era. A circle follows some names on the wall to signify them as POW/MIA, and an asterisk next to their names notes that they've returned home.

Montford Point Marine Memorial

Last but not least, the Montford Point Marine Memorial remembers African-Americans who trained and were segregated from white soldiers, during and after World War II from 1942-49. They trained at Montford Point at Camp Lejeune until 1949 when President Truman integrated the Corps.

When walking through, you'll notice the wall of stars, of which there are 20,000. Those honor the troops without names because no active roster can be located. There's even more that makes this one of the most important places to learn about Black history in North Carolina.

Interestingly, the Montford Point Marine Association continues to search for those who served from '42 to '49. That way, those veterans can rightly be presented with Congressional Gold Medals.

If you know a Montford Point Marine who hasn't yet been recognized, visit MontfordPointMarines.org or contact the Montford Point Marine Association by email or call at (610) 608-5786.

Saigon Sam's

Address: 225 Western Blvd., #A

Saigon Sam's Military Surplus is another of the many family-owned businesses in Jacksonville.

However, I like to think that Saigon Sam's would be a nice place for you to visit to find something for your next outdoor trip or to just harken back to days when you possessed a lot of military-issued gear.

There really is a lot here. They sell current stuff like molle gear but also many Vietnam-era goods. You can also buy dog tags, name tape, boots, and much more.

Zing Zumm Children's Museum

Address: 625 New Bridge St

If you're traveling with kid(s) like us, spend some time at Zing Zumm Children's Museum of Jacksonville. Children up to 10 can easily enjoy this place, but we can even see everyone who visits having fun.

Their interactive and unstructured exhibits give kids a chance to play creatively without any specific expectations. Plus, it's a great spot for little ones to just have some fun!

Eat at These Jacksonville Restaurants

Before we share the best things to do in Jacksonville, let's dig into the amazing eats that you'll find here.

Grab Coffee and Waffles at the Milk Road

There are some great coffee shops in Jacksonville, NC, especially at the Milk Road (4240 Gum Brand Rd). This veteran-owned shop pours single-origin coffees, and I give bonus points for them having Yirgacheffe on hand.

You can also order one of their Belgian pearl sugar-topped liege waffles, which you'll have a hard time finding anywhere else in North Carolina. Honestly, stopping there for a nosh and pick-me-up was a great start to our day.

Breakfast at Kettle Diner

One of our favorite restaurants in Jacksonville was the one that starts so many people's days there. Kettle Diner (300 Marine Blvd) serves breakfast all day long, including hot and cold sandwiches, salads, and dinner items.

Personally, the Southerner (chicken-fried steak topped with gravy) is the way to go, but you can be you and order whatever you want! They'll most likely have it.

Eat at Jeff's

And you thought we were just going to talk about breakfast and coffee. We couldn't mention the best Jacksonville restaurants without starting with Jeff's Burgers, Dogs, and Shakes (2550 Onslow Dr). It's got that nice old-school diner vibe and according to Christina, a place you'd go in search of a truly good burger.

Enjoy Chef-Prepared Dishes at Duck's

We got to eat quite a bit at Duck's Grille and Bar (1207 Gum Branch Rd) and think you should stop by for a meal, too! With lunch, dinner, brunch, and late-night options available, you'll have plenty of chances to sample from their chef-prepared menu.

I was a big fan of their Pepper-Seared Tuna and Low Country Shrimp & Grits that was available during brunch. If you've been to Duck's, what do you like to order?

Dig Into Cuisine from Near and Far

In Jacksonville, you can go Southern with some delicious barbecue at Thig's (1722 Catherine Lake Rd) or Mission (1638 Western Blvd), and that's fine if you want to do that. But thanks to tens of thousands of Marines being on base, there's a huge and diverse population to feed.

So many restaurants in Jacksonville to cater to various palettes. Here area few of them:

(Carribean, 610 Court St) (Colombian, 4075 Gum Branch Rd) (Mexican, 1153 Western Blvd, 521 Yopp Rd, and 135 Glade Ln #1425) , (Mediterranean, 409 Western Blvd) (Mexican Ice Pops, 224 Brynn Marr Rd)

Pho 7 (Vietnamese, 423 Yopp Rd) (Peruvian, 222 Brynn Marr Rd)
The Best Things to Do in Jacksonville (Our Top 5)
We made some tough decisions when picking our favorite things to do in Jacksonville. Nevertheless, here's what we think are the best of the best:
Lejeune Memorial Gardens
Sturgeon City
ELJ Christmas Town
Veterans Tribute
Kettle Diner
Ready to Dig into these Great Things to Do in Jacksonville?
There are so many fun things to do in Jacksonville.
This place has it all, including a wealth of military history memorials, outdoor fun, amazing food, and so much more.
I can't wait to return to this awesome coastal spot and hope you get to visit soon, too!
If you've been to Jacksonville, where do you like going? For those who haven't made it yet, what's the first thing about this place that stands out to you?
If you have any questions or comments about these or any other things to do in Jacksonville, let us know below or send us an email. Don't forget to share your Jacksonville NC adventures in our North Carolina Travel Facebook Group.
Things to Do Near Jacksonville
Being between Wilmington and New Bern, there are lots of places you can explore near Jacksonville during your weekend.
, which we love on both the sound and sea sides, is about 45 minutes to an hour away.
You're also not far from Morehead City, which we love for its cool digs and access to Atlantic Beach. We love staying at Atlantis Lodge in Atlantic Beach, which is a major reason we consider the town among the best beaches in North Carolina.
Another spot within 45 minutes is Croatan National Forest, home to some beautiful views of the Neuse River and some great hikes (Neusiok for the win!).
Mike's Farm
In nearby Beulaville (shared by Onslow and Duplin counties), Mike's Farm puts on dinner shows, which are a hot ticket if you've never been to one.
We enjoyed walking around and our little one loved chatting with the goats, chickens, peacocks, and all the other animals on the farm.
There's also a bakery on-site and I can't wait to go back for more cheese danish and jam samples before buying as many jars as our fridge would hold.
Swansboro
Historic Downtown Swansboro is about a half-hour drive from Jacksonville, truly a testament to small-town NC, and absolutely worth a weekend visit. Take a walk down Front St and check out all the fun places to shop—many open at 10 am on weekends.
Then, go grab a cup of coffee or glass of wine for views from Bake Bottle and Brew's waterside balcony.
Don't forget to explore all the sweets available at Candy Edventure. In the middle of your fun day, grab some delicious food at Swansboro Food & Beverage Co.
We loved our time in Swansboro and have to mention Saltwater Grill for more eats, as well as Poor Man's Hole for all the fun stuff you can unearth inside.
African-American Heritage Trail
Something else to make your list of things to do in Jacksonville is the African-American Heritage Trail that you can follow. It commemorates the difference made by Onslow County's African-American community.
Important points along the way include Verona Loop National Cemetery, the aforementioned Montford Point Marine Museum, and the Onslow County Museum.
Hammocks Beach State Park
Hammocks Beach State Park is about a 10-minute drive from Swansboro and a visit there is one of our favorite weekend things to do when in Jacksonville.
There's a nice visitor center to get you started with guides and advice on what to do. You'll also notice an area filled with interactive exhibits on the geography and animals native to NC's barrier islands.
If you want to get out on the water, Paddle NC is just outside the Visitor's Center and ready to help. You can rent single and tandem kayaks, paddleboards, and canoes from them.
I loved having a couple of hours going solo on the Intracoastal Waterway and Queen's Creek.
Note for paddling: I wore Teva sandals while in the boat but noticed more folks wearing closed-toe shoes. That will help if you flip your boat and accidentally step on an oyster bed.
Don't forget to load up on Earth-friendly sunscreen (especially on the tops of your knees) and insect repellent when you're out there. That last bit is common knowledge anywhere in the outdoors but just thought the friendly reminder would help.
Bonus Hammocks Beach State Park Fun: Bear Island
We've saved the best things to do in Jacksonville's surroundings for last and anyone who's ever visited Bear Island will agree. The State Park Ferry typically runs from April through the end of October, barring any unforeseen circumstances or weather issues.
The state park-managed island is where you'll find some of the most untapped beaches, home to countless shells, and great primitive camping spots.
You can also reach the island by private boat, including Marsh Cruises, which we thoroughly enjoyed.
Walton's Distillery
About 15 minutes from Downtown, Walton's Distillery (261 Ben Williams Rd) is a great spot for a tour and a tasting. It's a family-owned and operated business, which is another reason why it's featured among our favorite Jacksonville NC attractions.
But also, they offer good moonshine and whiskey for you to sip and buy.
I was particularly fond of Mag Walton's Salted Caramel Moonshine and Junior Walton's Pine Shine Colada. However, I'll let you discover for yourself. Tours run every 30 minutes from 10:00 am to 4:30 pm every day except for Sunday.
More Things to Do in Jacksonville (and Onslow County)
We've created many more NC travel guides that cover things to do in Jacksonville and beyond! Here are a few of them.
20 Great Things to do in Swansboro, North Carolina
Mike's Farm: A Truly Special Place for Christmas and Throughout the Year!
17 of the Best Topsail Island Restaurants (Great Food for All!)
20 Wonderful Things to Do on Topsail Island (Outdoor & Indoor Ideas for Your Next Beach Vacation!)
2 thoughts on "20+ Great Things to Do in Jacksonville (+ Our Top 5)"
Thank you Carl for the wonderful bit of information. My husband and I are retiring to Jacksonville in just 10 days. WE bought a house and go to closing on the 16th. I am excited to explore the area. It will be new to me, but not my husband he is a retired Marine. I am a retired special education teacher. Your blog just gave me so many things I desire to experience.
If you always wanted to act or your here when the Legacy Theater Company is putting on one of their amazing shows. It definitely a don't miss stop. Community theater at its best!
11 Best Things To Do In Jacksonville, North Carolina – Updated 2022

Jacksonville, North Carolina has the distinction of being the youngest city in the United States with an average age of 22.8 years old, which is due to the fact that Jacksonville has a large military presence as it is home of the US Marine Corps training facility, Camp Lejeune and New River Air Station. Jacksonville has good proximity to local beaches such as Hilton Head, South Carolina and North Carolina's Southern Outer Banks area.
Jacksonville offers indoor and outdoor activities that can be enjoyed throughout the year such as a Frisbee golf course, skate park and Splash Pad. There are miles of trails and greenways throughout Jacksonville where you can bike or take a leisurely stroll. The yearly calendar is full of fun festivities such as Oktoberfest, Winterfest, National Night Out, ArtBlock, Summer Concert Series, and the Jacksonville Jamboree. If you're planning to stay awhile, why not book a vacation rental? There are options from several rental companies, including Vrbo. Plan your perfect trip now, and read on to learn more about the best things to do in Jacksonville!
1. Lejeune Memorial Gardens
Source: Photo by Wikimedia Commons user Cpl. Jackeline Pe. used under PUBLIC DOMAIN
Lejeune Memorial Gardens is home to the Beirut Memorial, the Onslow Vietnam Veterans Memorial, the Montford Point Marine Memorial, and 9/11 Memorial Beam from the World Trade Center. The Beirut Memorial is a tribute to the 273 Marines who lost their lives in Lebanon and Grenada on October 23,1983. It is set in a wooded site with beautiful landscaping.
The 9/11 Memorial houses a beam from the Twin Towers that was presented by the New York police and firefighters to the first troops to invade Iraq following the September 11, 2001 terrorist attacks. The Vietnam Veterans Memorial is the second largest Vietnam Veterans Memorial after the memorial in Washington, DC. The Montford Point Marine Memorial honors the Montford Point Marines, African American Marines who served in WWII. The marines were the first to serve in the US Marine Corps.
Lejeune Memorial Gardens
Address: Montford Landing Rd, Jacksonville, NC 28541, United States
Website: Lejeune Memorial Gardens
2. Walton's Distillery
Editor's Note: Photo taken from the establishment's official social account
If you don't know what to do in Jacksonville, why not visit a distillery? Walton's Distillery is a family-owned and operated business that became fully operational in 2013. To find it, go past the winding Black Creek Road, and just beyond the bank of Black Creek, you will find the small-batch distillery located on a site where numerous illegal stills had previously operated. Today, corn whiskey is legally made at the distillery. One of the unique aspects of the distillery is the naming of their spirits. The founder and owner, Donald Walton, names his spirits after family members and the labels bear the name of the family member. His first spirit, E.M. Walton's Corn Whiskey, was named in honor of his great-grandfather.
Once the whiskey production was fully underway, Walton expanded his product offering by adding moonshine which is concocted in the traditional moonshine stainless steel still with a copper condenser. Adding moonshine was his cousin, Norwood Rochelle's, idea as he had made moonshine illegally for approximately 50 years in the woods of surrounding counties. The name of the moonshine is "Junior Walton's Authentic Carolina Moonshine," named after Walton's grandfather.
Walton's Distillery
Address: 261 Ben Williams Rd, Jacksonville, NC 28540
Opening Hours: 10:00 am-5:00 pm (Monday-Saturday). Closed on Sundays
Website: Walton's Distillery
3. Bayonet Enterprises Cruises
Editor's Note: Photo taken from the establishment's official social account
Bayonet Enterprises is a family-owned and operated business that provides quality leisure experiences on the waterways of the New River. For tourists looking for fun things to do in Jacksonville, this business offers a variety of cruises for all types of occasions and celebrations. Cruises include Let's Do Lunch, Sunset Wine and Cheese, Champagne Brunch, Family Picnic, Sunset Dinner Cruise, and longer cruises such as the five-hour mini getaway, a six-hour day on the water, and an overnight getaway. The boat is equipped with towels, soap, sunscreen, fleece, blankets, and first-aid items. Children under eight years old cruise for free.
Bayonet Enterprises Cruises
Address: 223 Leonard St, Jacksonville, NC 28540
Website: Bayonet Enterprises Cruises
Source https://virginiatraveltips.com/things-to-do-in-jacksonville-nc/
Source https://www.nctripping.com/weekend-things-to-do-in-jacksonville-nc/
Source https://trip101.com/article/best-things-to-do-jacksonville-nc