USA Bucket List: 50 Best Places to Visit in the US
From snowcapped mountains to tropical beaches, from some of the world's most iconic cities to some of its most incredible deserts, from the east coast to the west, one thing is incredibly certain: there is absolutely no shortage of awe-inspiring, utterly diverse, and incredibly beautiful places to visit in the USA.
Our home country boasts one of the most incredible national park systems on the planet, along with a huge variety of cities, small towns, and other gorgeous places that ensure that a lifetime would not be long enough to see all of the best travel destinations in the USA.
… But that won't stop us from trying to enjoy as many of the most amazing vacations in the United States as we can.
We teamed up with several other travel bloggers to put together this giant USA bucket list, and definitely added a few new spots to our personal list of places to see in the US in the process!
From coast to coast, city to countryside, here are the best places to visit in the USA.
Table of Contents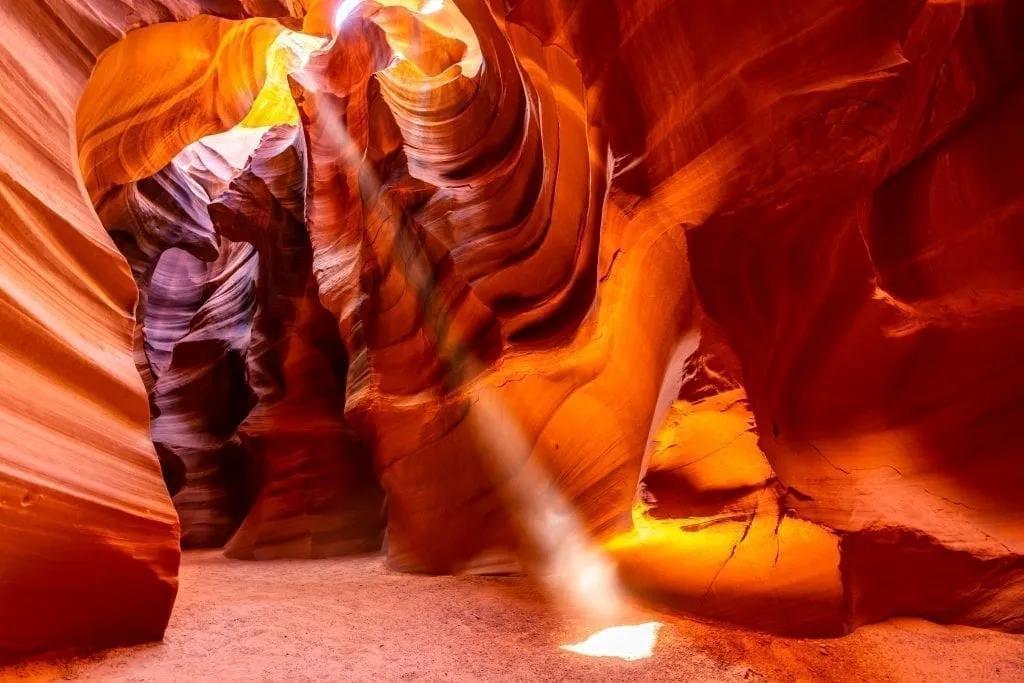 Best Cities to Visit in the USA
New York, New York
From Disha of Disha Discovers
New York is one of the most iconic and beautiful cities in the United States and even the world.
It truly is a city that everyone should visit at least once in their lives even if it's just for a quick weekend in NYC!
The tall buildings are mesmerizing and awe-inspiring, it's home to some of the most exquisite museums and galleries in the world, and New York City is brimming with so much to explore and see.
Plus, NYC is a foodie's heaven with cuisines from all over the world.
… And, these are only a few of the many reasons to visit this magnificent city.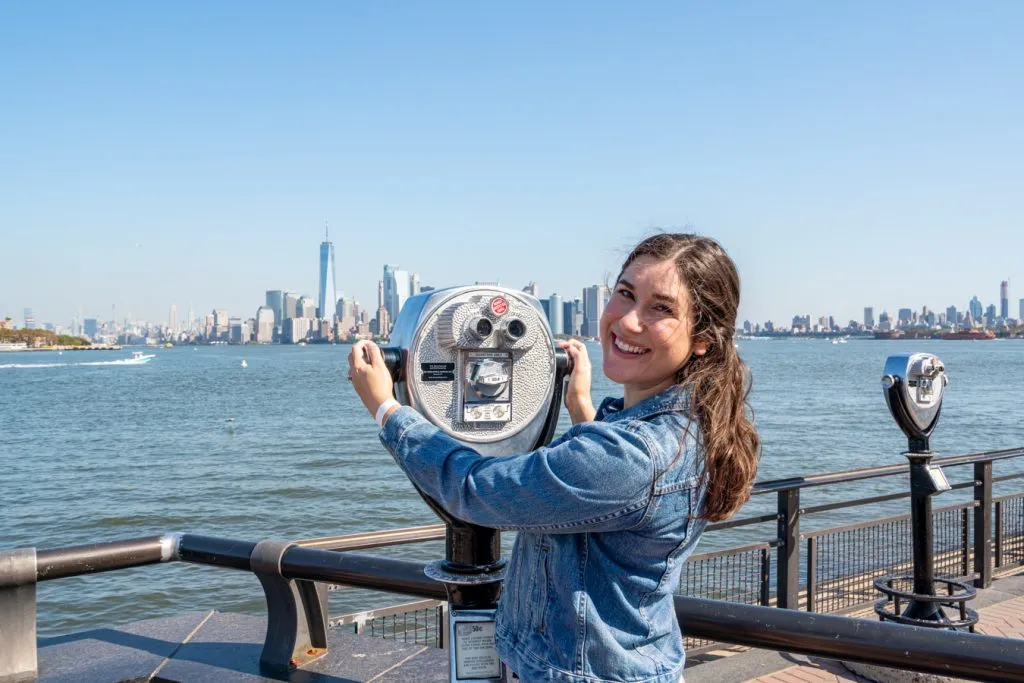 Some bucket-list-worthy things to do in New York City are to watch a play on Broadway, see the Statue of Liberty, hang out in Time Square, walk across the Brooklyn Bridge, and take a stroll around Central Park.
A few museums to visit are the Metropolitan Museum of Art (The Met), the 9/11 Memorial and Museum, the Guggenheim, and the American Museum of Natural History.
Radio City Music Hall, Rockefeller Center, 5th Avenue, Empire State Building, and Chelsea Market are must-sees as well.
Whatever you decide to do in New York City, you're in for a real treat!
This city will leave you feeling inspired and you'll want to book another trip to come back!
Miami, Florida
From Veronika of Travel Geekery
Vibrant and colorful Miami is, without a doubt, one of the best places to visit in the US.
The downtown area merges into wonderfully diverse neighborhoods from Little Havana to Coral Gables.
However, most visitors to the vibrant yet laid-back city head to its beaches located on a long stretch of a barrier island.
South Beach especially is where the glamor's at, topped by stylish Ocean Drive, which is lined with elegant Art Deco houses including Versace's mansion, trendy restaurants, and nightclubs… the scene is pretty lively there.
The beach itself features uniquely colored watchtowers spread around nice light sand. The waves are mostly mild. Pelicans like it here too and often float on the water near people.
Watching a sunrise on the beach belongs to one of the best experiences one can have in the area.
Miami City and its beaches can easily be visited even without a car.
The public transport network and the ample ride/bike-sharing services make it an easy destination for any type of traveler.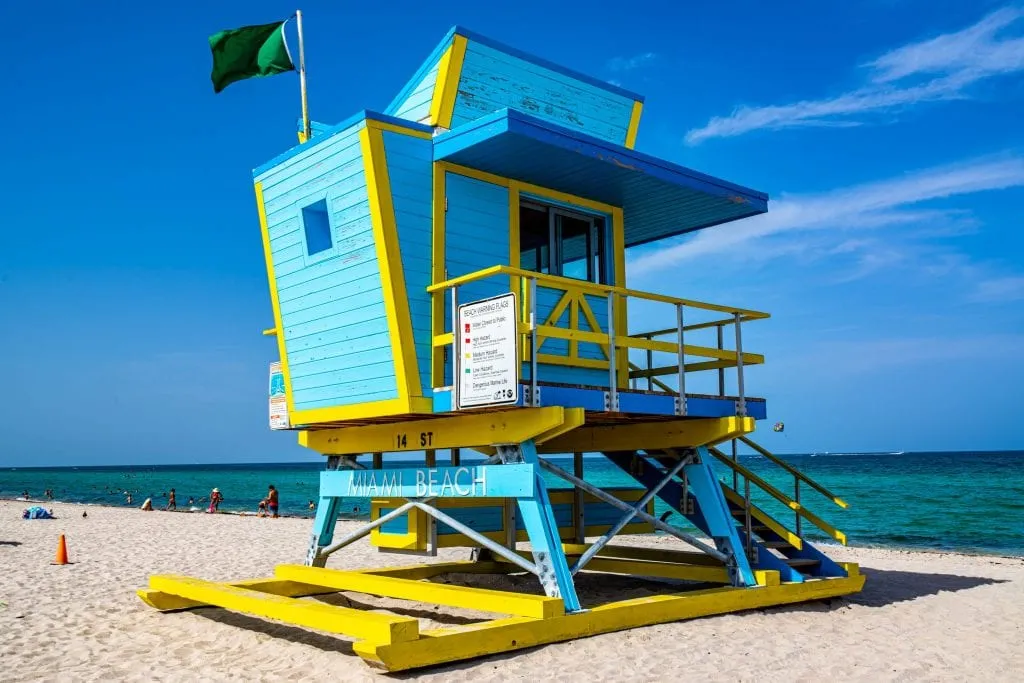 San Diego, California
From Maria of San Diego Explorer
San Diego is the perfect California beach city and a must on any USA bucket list.
Also known as America's Finest City, San Diego has a lot to offer, whether you are looking for a beach getaway at one of the many beach resorts in San Diego, a fun time in the city, or a mix of both.
Here are some of the best things to do in San Diego!
In Downtown San Diego, there is something for everyone: from eating delicious Italian fare in Little Italy to visiting the Midway Museum to strolling through Seaport Village, and having a fun night out in the Gaslamp Quarter.
If you love the outdoors and animals, visit Balboa Park and the world-famous San Diego Zoo.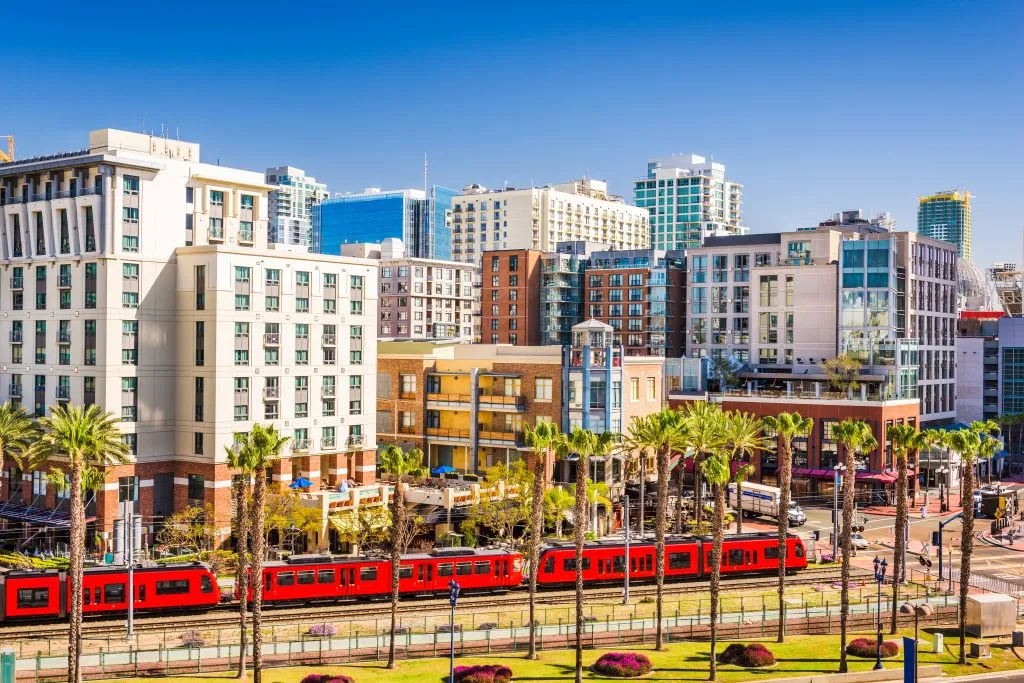 And then, there are the beaches: San Diego has some of the best beaches in Southern California.
Some of the most popular ones are Mission Beach, Coronado, and the beaches in La Jolla.
You can relax on the sand, take surfing lessons, or ride your bike along the boardwalk for a fun day on the beach.
San Diego has so much to offer and is simply a fun city, no matter what you are in the mood for.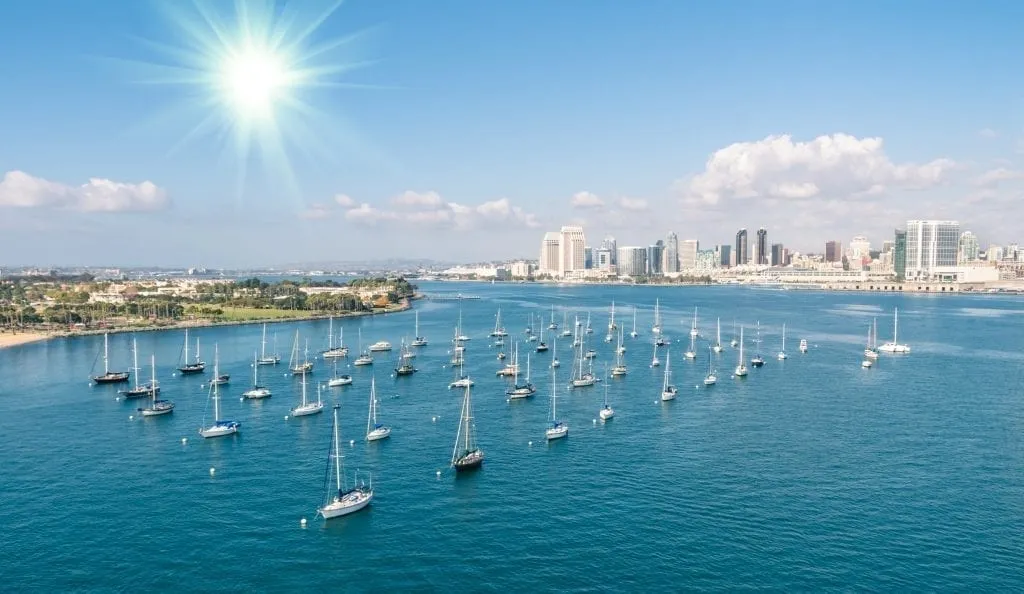 Austin, Texas
The Live Music Capital of the World and capital of the state of Texas is located in the heart of Texas Hill Country and offers a fantastic combination of excellent nightlife, plenty of outdoor activities and day trip opportunities, and truly phenomenal food.
Don't leave without having at least one giant meal each worth of TexMex and barbecue!
While in Austin, be sure to visit trendy South Congress Avenue, watch the bats fly out from under the South Congress Bridge (if you're visiting at the right time of year, that is), see a show, and go for a hike (or if it's too hot, hit the lake!).
Want to get out of town?
Austin is within an easy day trip of natural swimming holes, Texas' wine country, and adorable small towns.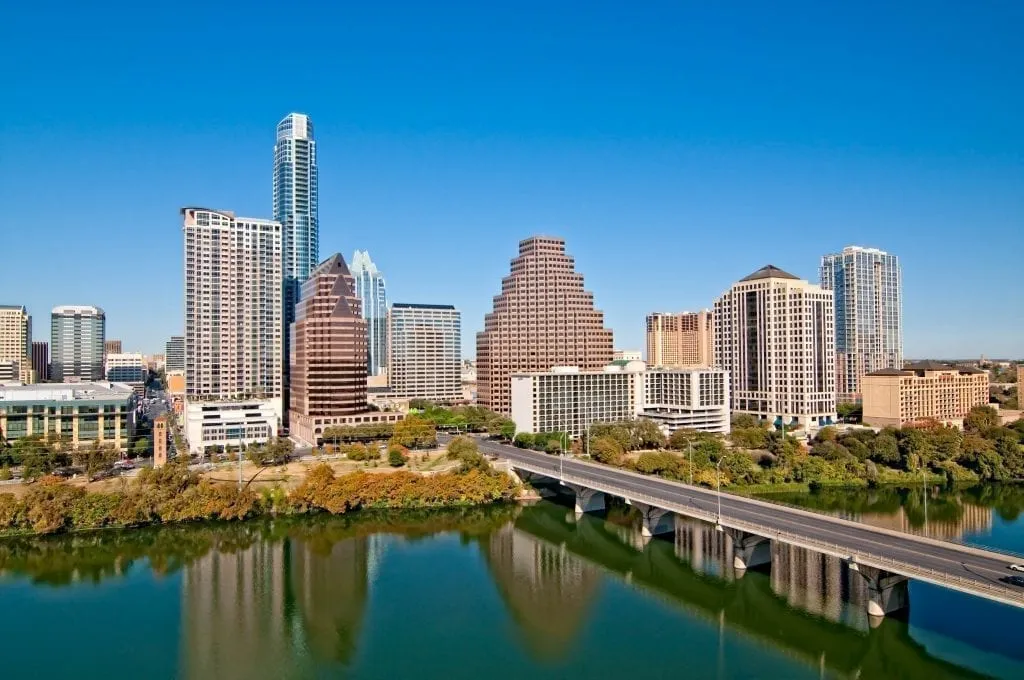 New Orleans, Louisiana
Good food, good music, and good times: of all the best places to visit in the USA, NOLA definitely ranks toward the top of the list for places to go to simply have an amazing time.
There's far more to New Orleans than Mardi Gras, Bourbon Street, and beignets, though.
With a dark and complex history heavily impacted by slavery and a constantly evolving modern culture, New Orleans deserves more than just partying during your visit–though there's plenty of time for that, too.
While in New Orleans, be sure to listen to some jazz, learn a bit about the city's history, visit the famous Jackson Square, head to the Garden District, check out the beautiful oak trees in City Park, and–this is very important–eat your heart out.
NOLA is indisputably home to some of the best food in the country–so good, in fact, that the food alone would be a good enough reason to add New Orleans to your USA bucket list.
For those interested in New Orleans' spooky legends, a ghost tour through the French Quarter at night is also worth adding to your to-do list!
Washington, DC
From Jordan of The Solo Life
One of the best travel destinations in the United States is the nation's capital, Washington, DC.
With everything from museums to monuments to the White House and Capitol Building, DC has something for everyone.
In addition, DC's public transportation and numerous free attractions make it a surprising destination for the budget-friendly traveler.
Kid-friendly options include the Smithsonian Museum of Natural History and the National Air and Space Museum.
Art lovers will enjoy the National Gallery of Art or the Hirshhorn Museum for modern and contemporary art.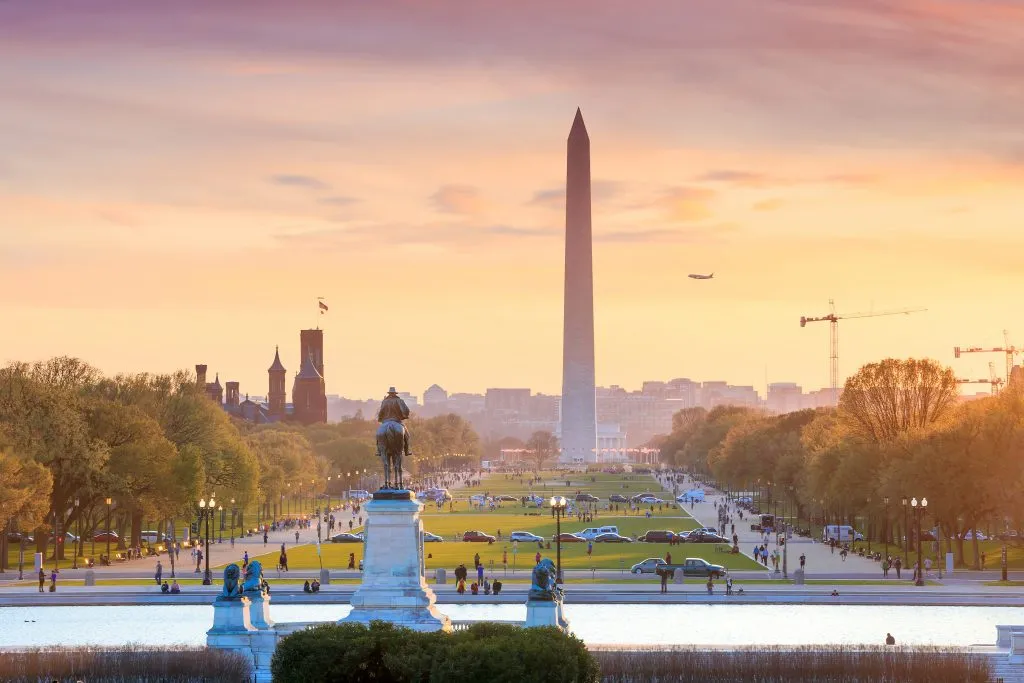 History buffs should check out the Library of Congress and the National Archives Museum.
Besides museums, the National Mall and Tidal Basin are must-visit locations to see the Washington Monument, Jefferson Memorial, and Lincoln Memorial, among others.
The best times to visit DC include early summer before it gets too hot or in the fall once summer break is over.
Although extremely crowded due to the Cherry Blossoms, springtime is also a gorgeous time to visit.
No matter what time of year, Washington, DC is one of the best destinations to visit in the US.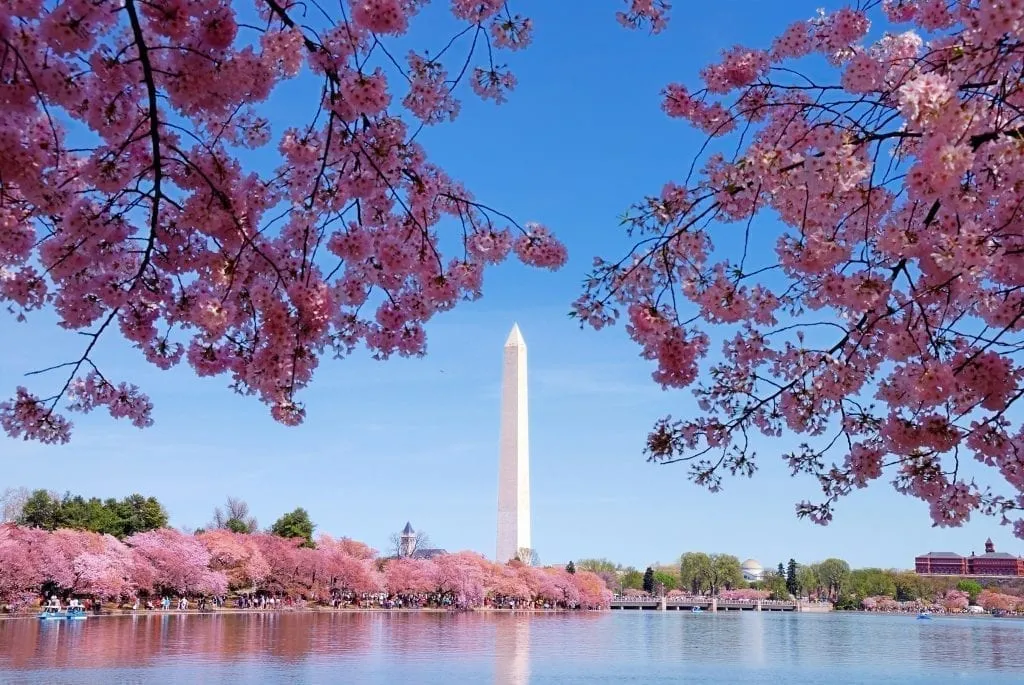 San Francisco, California
The city of hills, ocean views, and the famous Golden Gate Bridge is at the top of many people's lists of bucket lists for the United States.
And, with an endless list of things to do that cater to all interests, why not?
Be sure to pay a visit to the touristed highlights that most interest you–Fisherman's Wharf (and its adorable sea lions!), Alcatraz, walking across the Golden Gate Bridge, visiting the Painted Ladies (of Full House fame), and checking out Lombard Street.
Once you cross those highlights off your list, though, make time for a few less-obvious attractions, like San Francisco's Japanese Garden, the Land's End Labyrinth, and Fort Point.
And, of course, you can't forget to go for a walk in the woods while visiting San Francisco!
Visiting the Muir Woods is an unforgettable experience worthy of your time on any weekend trip to the area.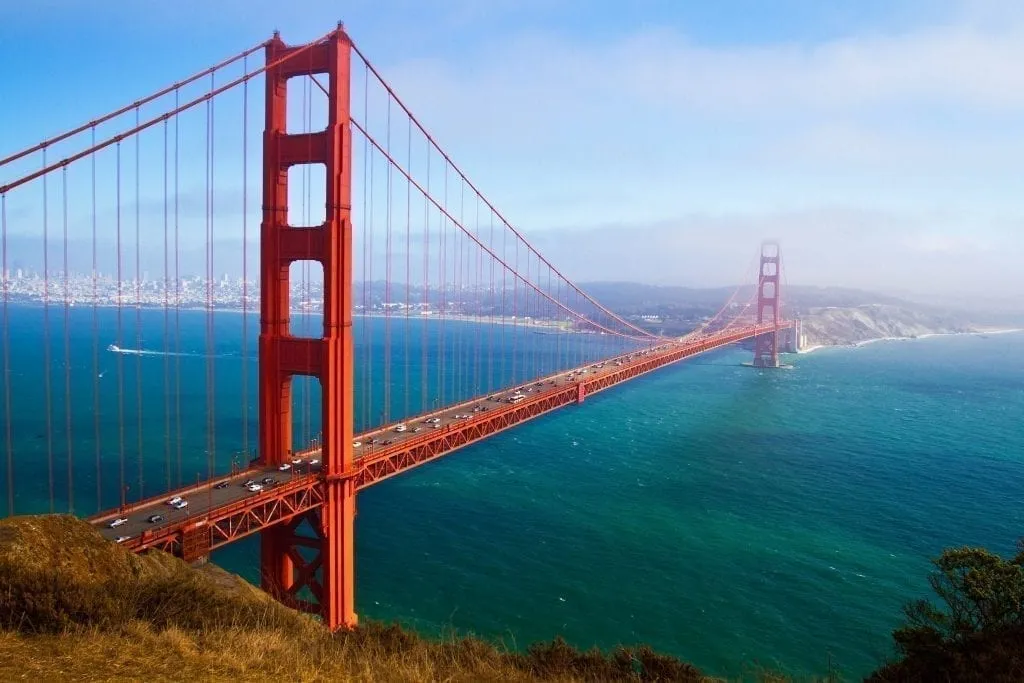 Philadelphia, Pennsylvania
Philadelphia has been one of the coolest US cities to visit for centuries, and–like Boston–it features strong ties to the American Revolution.
This is where the Declaration of Independence and the Consitution were signed, touring Independence Hall and visiting the nearby Liberty Bell are among the best things to do in Philadelphia today as a result!
You can't miss Philly's food scene when visiting, either–from whoopie pies to Philly cheesesteaks, the city has a (literal) flavor all its own.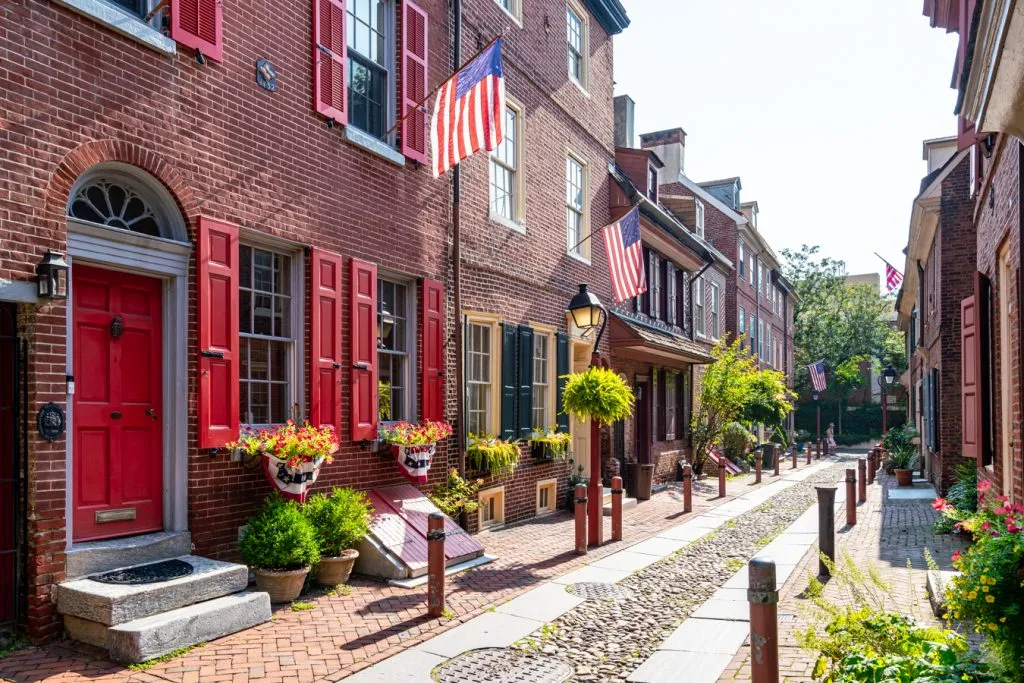 Start–but don't finish–exploring Philadelphia's food scene at the historic Reading Terminal Market.
Be sure to also make time to visit some of Philadelphia's incredible museums during your visit, including the Philadelphia Museum of Art, the Museum of the American Revolution (we loved this one), and touring the dark but fascinating Eastern State Penitentiary.
The Philadelphia Museum of Art is also home to another essential stop in this iconic East Coast City: the Rocky Steps.
And, if you're willing to work up a sweat, definitely consider running up them yourself during your classic American vacation in Philadelphia!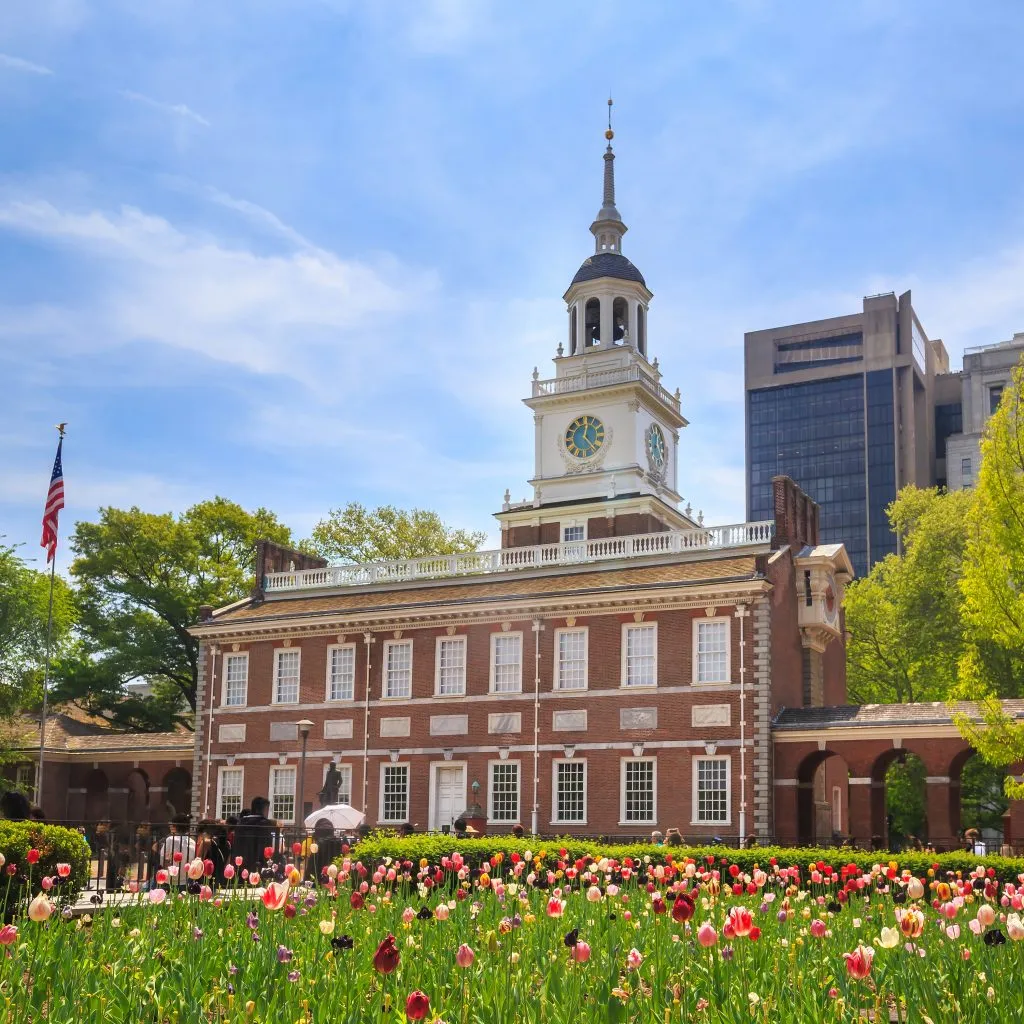 Chicago, Illinois
From Wendy of The Nomadic Vegan
Chicago is the third-largest city in the US, and also one of the most ethnically diverse.
Its skyline reflecting off the waters of Lake Michigan is a sight to behold.
No matter what your interests are, whether it's music, shopping, culture, art, or dining, you could spend months exploring all that Chicago has to offer.
On a shorter USA vacation, though, you can still see quite a few of the best sights in Chicago!
The city's top museums include the Adler Planetarium, the Field Museum of Natural History, the Museum of Science and Industry, and the Art Institute of Chicago.
Don't forget to check out the many outdoor sculptures and other public works of art around the Loop, either.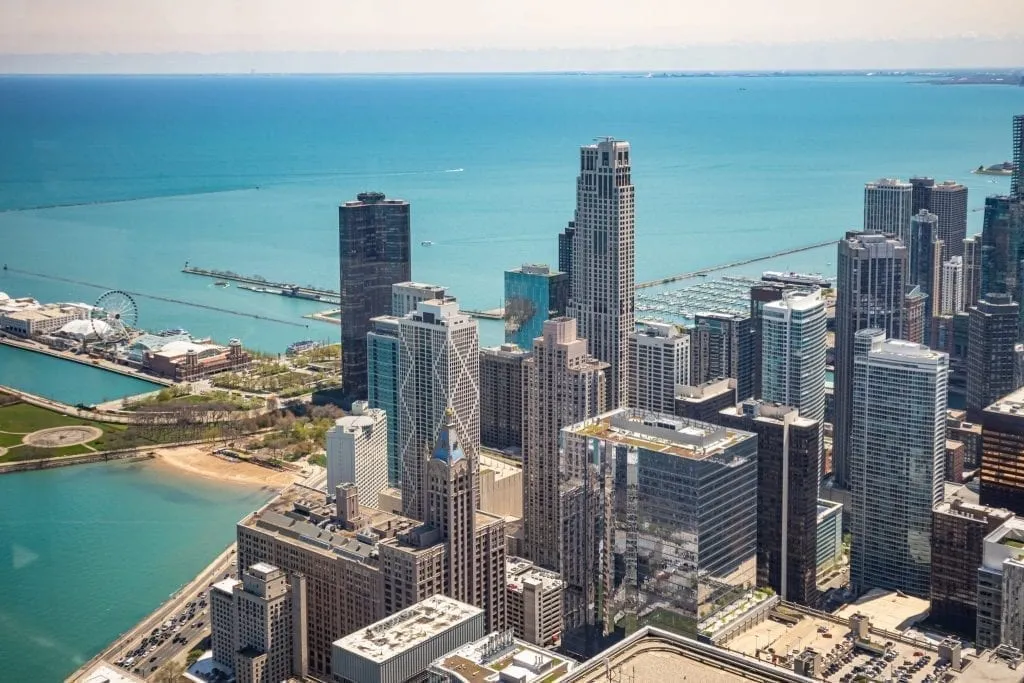 A walk along the Magnificent Mile will take you past upscale department stores and through Millennium Park, home of the famous sculpture known as The Bean.
A visit to Bronzeville, also known as "the Black Metropolis", is a must to learn about the city's rich African-American history.
Architecture buffs will be interested to know that this is where Frank Lloyd Wright established the Prairie School architectural style. You can find some of his earliest buildings here in Chicago.
You'll work up an appetite walking the streets of this massive city. This is a good thing, because the restaurant scene here is amazing!
You can find pretty much any cuisine you could imagine, from stylish Japanese to homestyle soul food, and there are even lots of vegetarian and vegan restaurants in Chicago.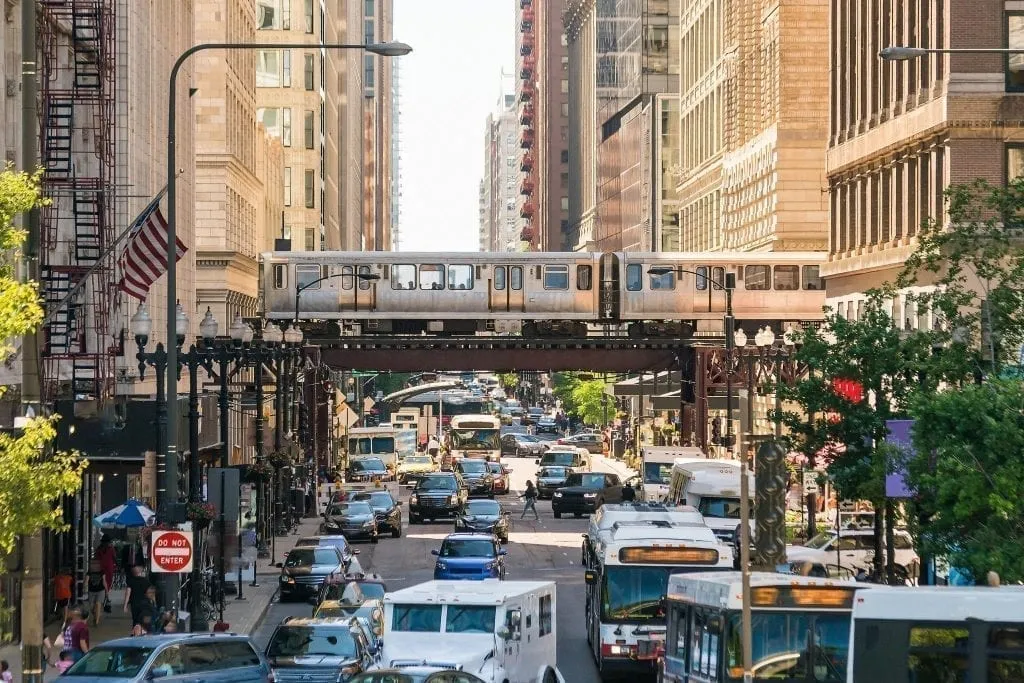 Houston, Texas
Houston, Texas is one of the coolest places to visit in the United States, and while an unexpected vacation option, certainly one that will impress.
After all, it is the 4th largest city in the USA and is often ranked as the most diverse city in the country!
Because of this size, you can expect there to be all kinds of things for you to see and do here in this city.
One of the most iconic places you must visit in the city is Space Center Houston.
There you can learn about NASA and space travel as well as take a tour around the famous mission control center. If you love space, then this place is for you.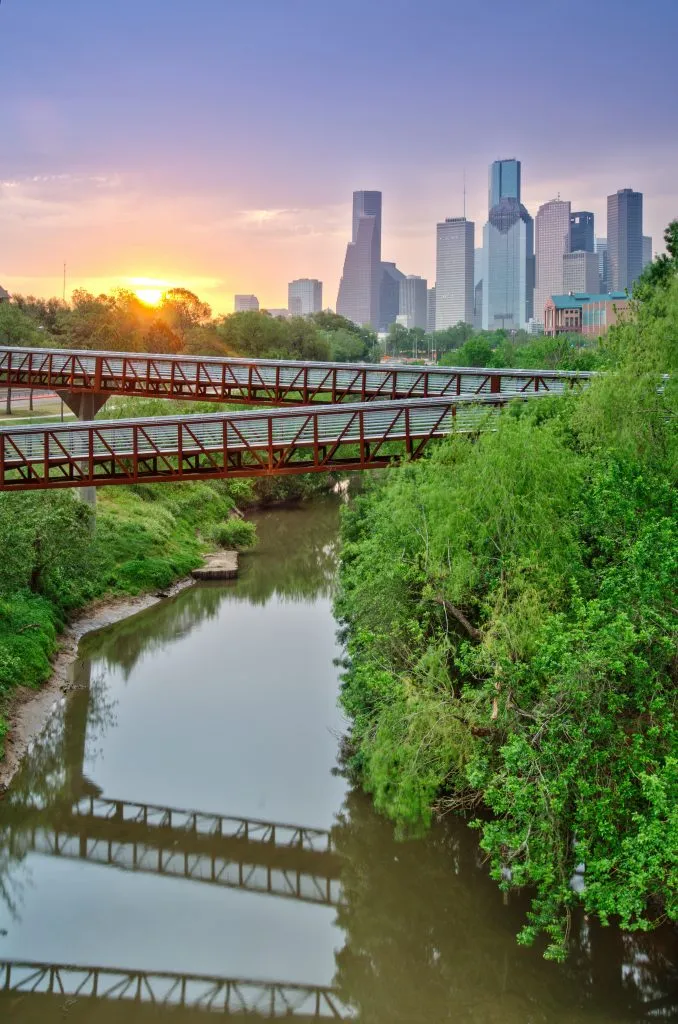 Houston is also home to the Houston Livestock Show and Rodeo which is the biggest rodeo of its kind in the country.
There, you'll be able to eat some delicious rodeo foods, pet some livestock, learn about animals, play at the amusement park, and even watch a concert by famous celebrities.
But aside from the attractions, Houston is known for its food. Since it is the most diverse city in the country, you can find just about everything available here in this city.
For instance, you can find Tex-Mex, Chinese, Ethiopian, Greek, and many other ethnic cuisines available all around the area.
So if you love food and all things fun, then Houston is definitely the place for you.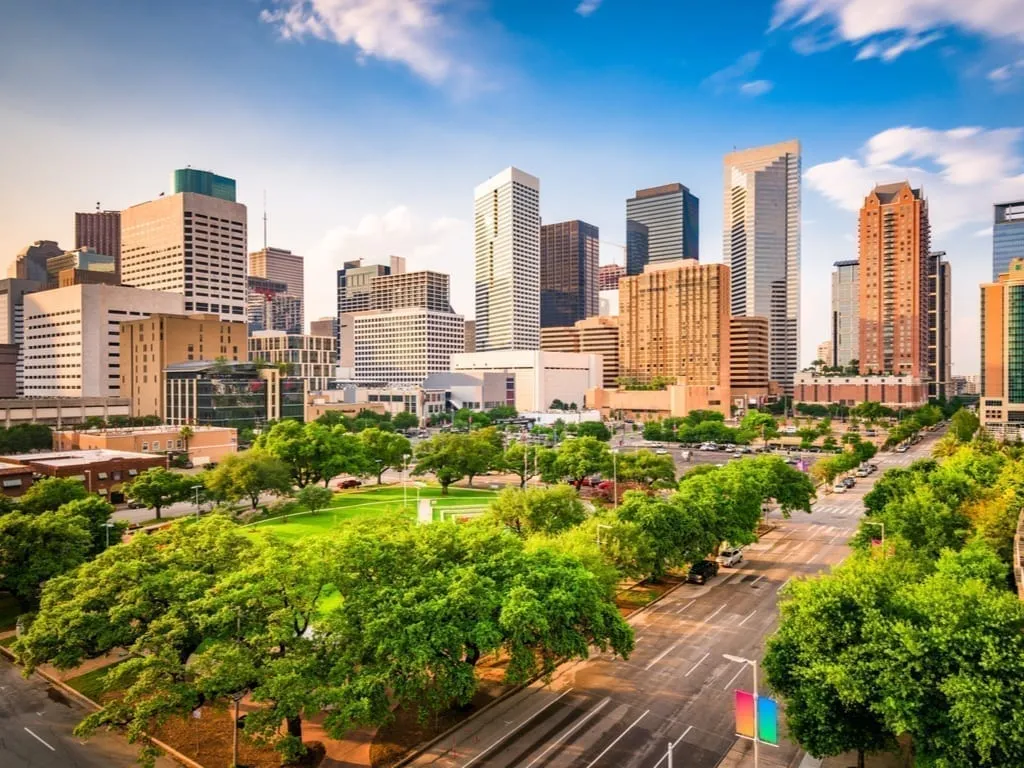 Las Vegas, Nevada
From Kimberley of Two Travelling Toques
If you're looking for a cool place to visit in the USA, you can't get much cooler than Las Vegas.
This well-known city has been depicted in numerous movies such as The Hangover and Ocean's Thirteen as party central.
And if that's what you're looking for, you'll definitely find it in Vegas.
Long known as both the wedding capital for a quick place to get married, or the perfect spot to hold a bachelor or bachelorette party, either way, it's the spot to bring your friends, let loose, and have fun!
Gambling has been a big draw to Las Vegas since the early 1930s, and there is no shortage of showy and extravagant casinos to choose from.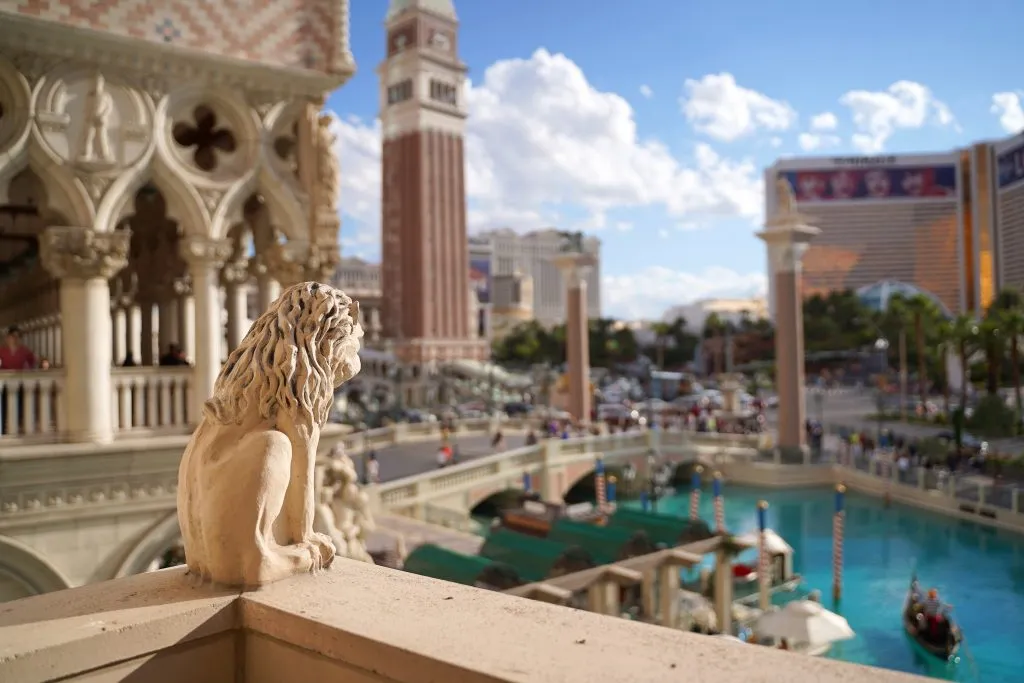 Nightlife also takes center stage here.
From world-class musicians to top-notch magical acts, to dependable artists like Wayne Newton who have had a residency here for years.
During the day, you can grab a fancy drink and chill by the pool. Or hit up one of the pool parties and listen to the headlining DJ.
Either way, be sure to bring lots of money for the high-end shops, ever-flowing drinks, and dazzling casinos looking to draw you in.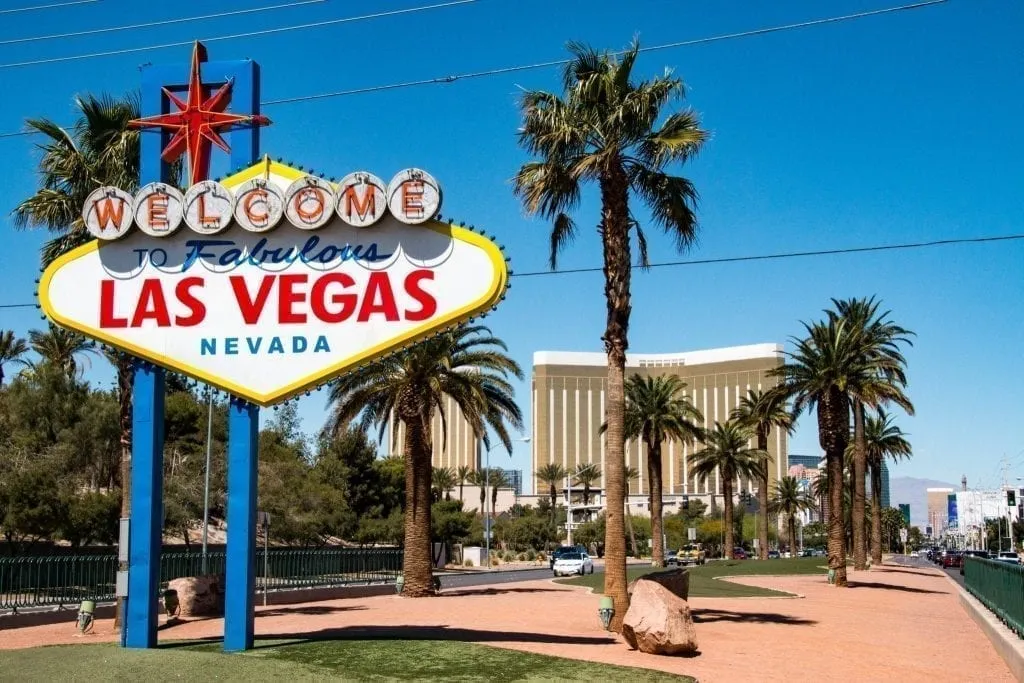 Savannah, Georgia
Without a doubt, the small but stunning city of Savannah, Georgia is one of the most beautiful places to visit in the USA.
Featuring absolutely stunning architecture, 22 of its original 24 town squares, endless oak trees dripping with Spanish moss, and some of the best food in the country, spending a few days in Savannah is bound to be a delight.
While you're there, be sure to meander down beautiful Jones Street, check out Forsyth Park, hear some of the city's most enduring legends on a ghost tour, enjoy views from River Street, and take in some of Savannah's complex history at its various house museums and houses of worship.
Don't forget to set aside plenty of time to eat!
While there are dozens of incredible restaurants in Savannah, favorites include The Olde Pink House and The Grey for special occasions, The Collins Quarter for their legendary lavender mocha latte, and Leopold's Ice Cream for a scoop of their famous Tutti Frutti ice cream.
Have enough time for a quick day trip?
Tybee Island–also known as "Savannah's Beach"–is less than a 30-minute drive away, and while you certainly won't want to swim in the summer, strolling along the sand and climbing the lighthouse are a treat.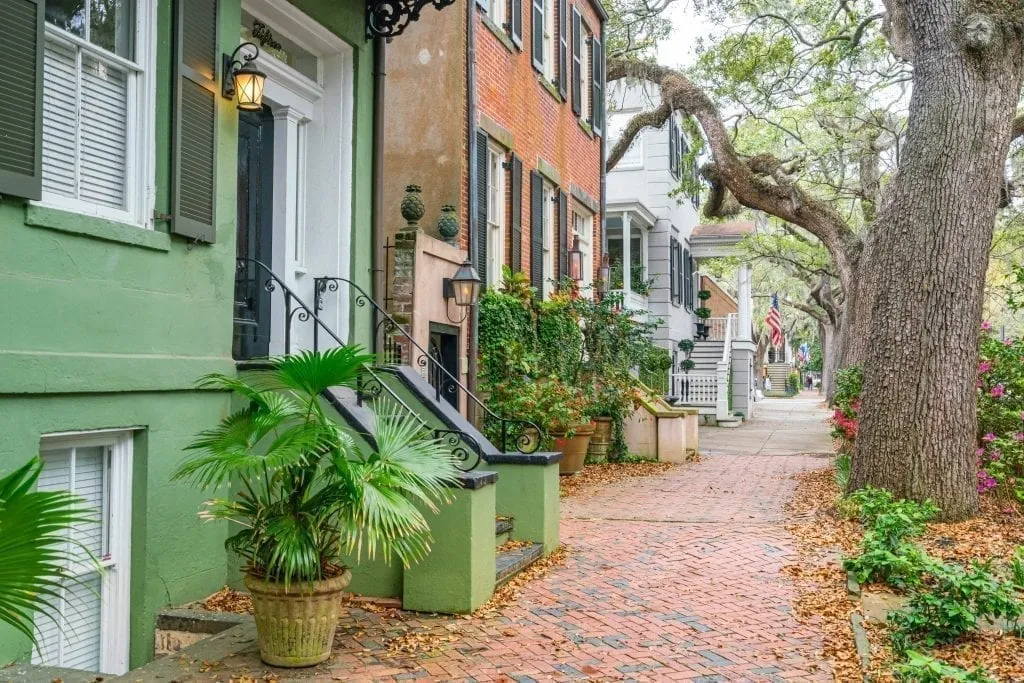 Los Angeles, California
From Trijit of Budget Travel Buff
Looking for the coolest place to visit in the United States?
Visit Los Angeles; a unique combination of the entertainment industry, gorgeous beaches, great food, and vibrant nightlife.
It is certainly not the cheapest place in California, but for the right travelers, LA is definitely worth the price tag.
Los Angeles is a large city full of tourist attractions that won't let you stay idle.
If you are a beach lover, LA won't disappoint you with its stunning beaches that include Malibu, Santa Monica, Manhattan Beach, Venice Beach, Hermosa Beach, and so on.
There are several fantastic museums in LA. LACMA is the most popular one for its diverse art collections and special exhibits.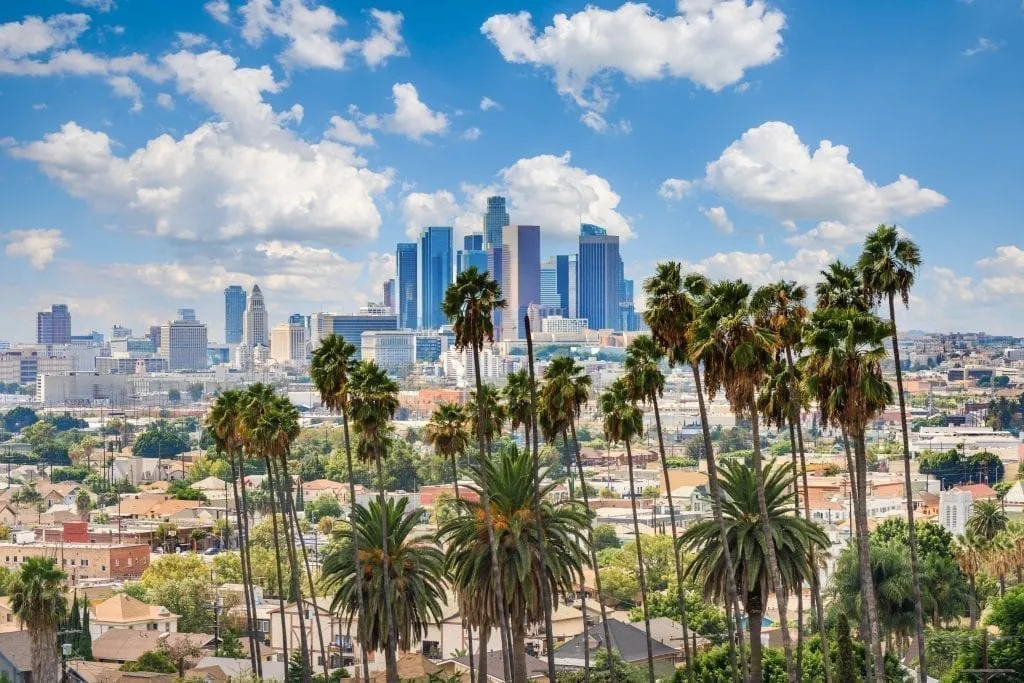 Some other renowned museums are the Grammy Museum, Natural History Museum, and Museum of Broken Relationships.
While visiting LA, you will notice entertainment at every corner of the city. You can see a concert or enjoy a ride at the Universal Studios Hollywood theme park.
If you rent a car in Los Angeles, go for a scenic drive along the Pacific Coast Highway that carves through the mountains of Malibu.
Los Angeles has some of the best restaurants in the US.
Once you are done with LA sightseeing, have lunch at any of these food spots – Diakokuya for ramen, Langer's for a pastrami sandwich, Guisados for tacos, or pizza at Mozza.
Seattle, Washington
Set right on the water with the dramatic backdrop of Mount Rainier, it's no wonder that busy and beautiful Seattle is one of the best USA travel destinations.
When visiting Seattle, be sure to eat your way through Pike Place Market, head to the top of the Space Needle, visit the famous Chihuly Museum, and check out the fun and interesting Museum of Pop Culture.
Looking for interesting neighborhoods?
Head to Fremont, where the self-proclaimed unofficial motto is "des libertas quirkas", aka "the freedom to be quirky".
Hoping to spend some time outside?
Nestled in the heart of the magnificent Pacific Northwest, endless waterfalls, trails, and mountains–even Mount Rainier itself–are located within day-tripping distance from Seattle.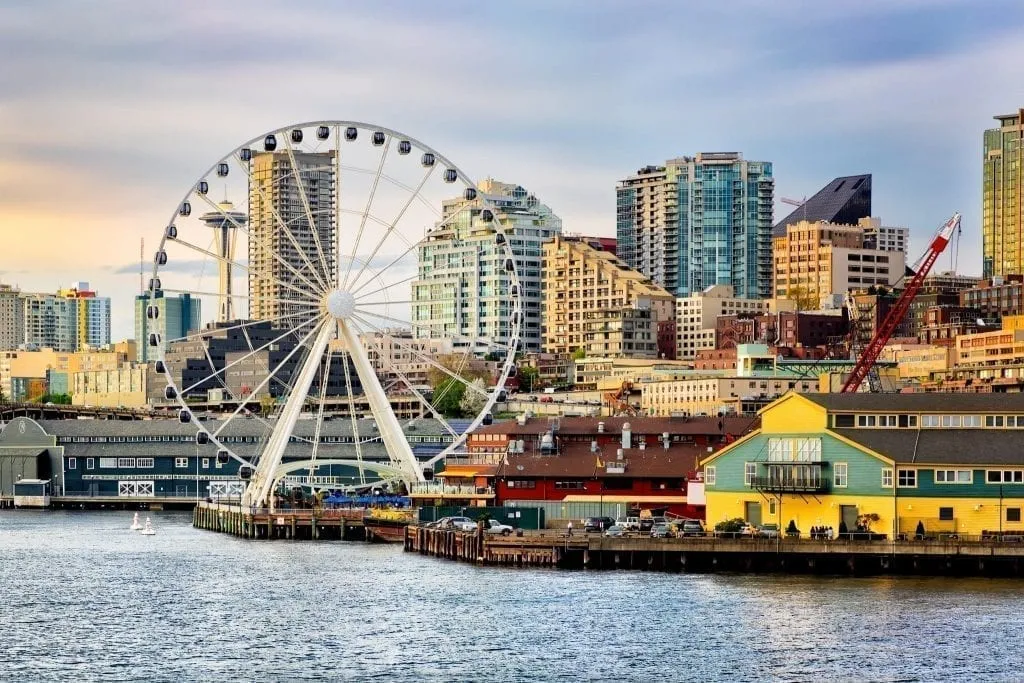 Charleston, South Carolina
Located just a couple of hours north of Savannah, Charleston shares a lot of similarities with its neighbor to the south.
Fantastic Lowcountry food, Spanish moss dripping from the trees, beautiful architecture, and lots of history to uncover are wonderful to appreciate in both Charleston and Savannah–but Charleston absolutely has its own distinct personality as well.
On your Charleston vacation, be sure to visit the beautiful and photogenic Rainbow Row, check out the tea-making process at the Charleston Tea Garden, visit the gorgeous and interesting Angel Oak Tree, stroll through Waterfront Park and Battery Park, and check out City Market.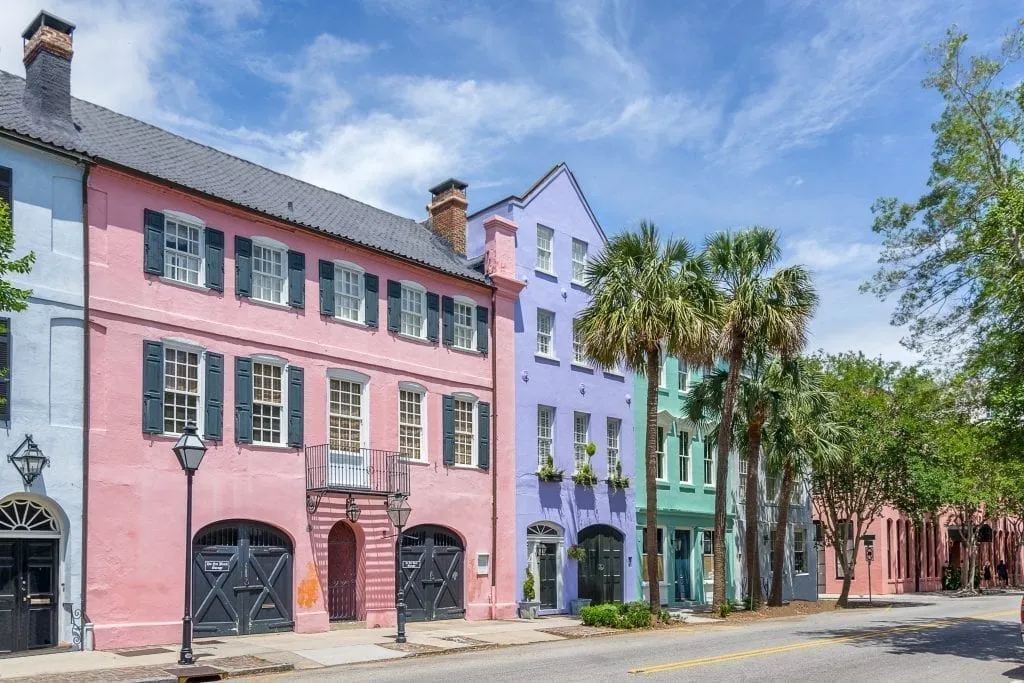 If you'd like to do some shopping while in Charleston, King Street is the place to go.
Those interested in US military history will no doubt want to visit Patriots Point to tour the former US naval ships docked there and Fort Sumter for its history (and views).
Beach lovers, don't miss the chance to check out nearby Folly Beach and/or Sullivan's Island!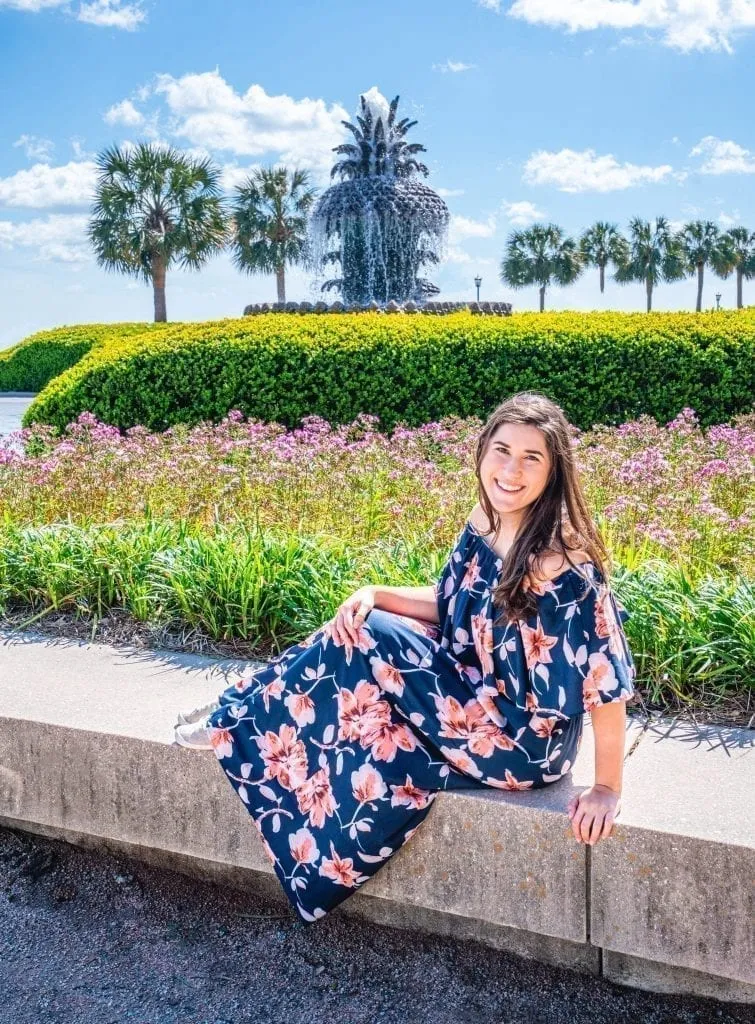 Orlando, Florida
As the theme park capital of the world, Orlando is one of the most popular places to visit in the USA for both domestic and international visitors, mostly on behalf of one iconic mouse.
As home to Walt Disney World, Orlando is a must-see USA bucket list item for many families across the world, and with four amazing Disney parks packed with rides, experiences, and intense amounts of nostalgia, it's no wonder why.
Disney isn't the only theme park game in town, though!
Universal Studios Orlando, home to The Wizarding World of Harry Potter, is also a fantastic theme park to visit, and big roller coaster fans may even want to take a day trip to Tampa Bay to experience Busch Gardens.
Though the parks are a big draw for people visiting Orlando with kids and kids at heart alike, theme parks aren't the only places to visit in and around Orlando.
The Kennedy Space Center, plenty of beaches, and even cool swimming holes like Wekiva Springs are within day-trip distance of Orlando.
Portland, Oregon
Much like Austin, Portland proudly embraces its weirdness, celebrating the eclectic and bizarre in all possible ways–and that makes it endlessly fun to visit!
Bookworms like me will immediately head to Powell's City of Books–I still think it's the biggest bookstore I've ever visited–while foodies will want to head directly to the local ice cream obsession, Salt & Straw.
Voodoo Doughnuts, now with a few locations nationally, also originated here and remains popular with tourists (though depending on who you ask, not locals–for what it's worth, we'd rate the doughnuts 7/10).
During your weekend trip to Portland, make time to visit the Japanese Garden and the International Rose Garden, especially if you visit when everything is in bloom.
Plenty of incredible parts of the Columbia River Gorge, including famous Multnomah Falls, are also within easy reach of Portland and deserve to feature on your USA bucket list!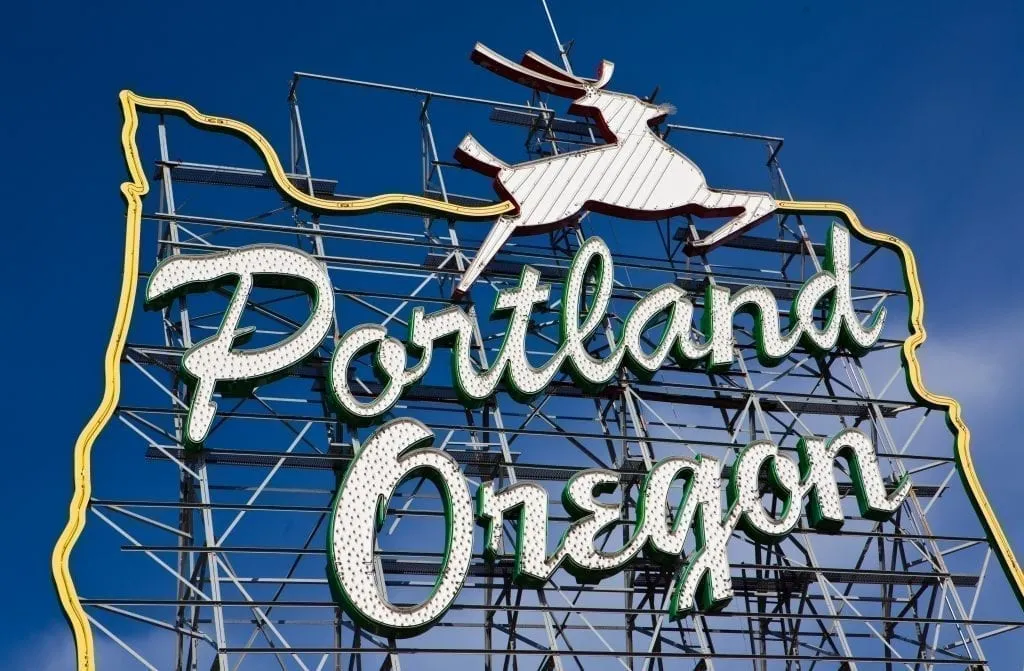 Nashville, Tennessee
No doubt about it, there's something about Nashville, that casts a long-lasting spell on travelers.
For travelers visiting Nashville, it's not unheard of to plan a return trip as soon as the current one is over!
Only in "The Music City" is it possible to catch the latest exhibit at the Frist Art Museum, see a replica of the Parthenon and enjoy live music at venues along the Honky Tonk Highway.
For first-timers, touring country music icons like the Ryman Auditorium and the Country Music Hall of Fame is a must-do.
Don't overlook artist-specific museums such as the Johnny Cash Museum and Glen Campbell Museum that provides a closer look at these music giants, either.
Much of Nashville's allure lies within its distinctive neighborhoods, like the Gulch, filled with shops and restaurants.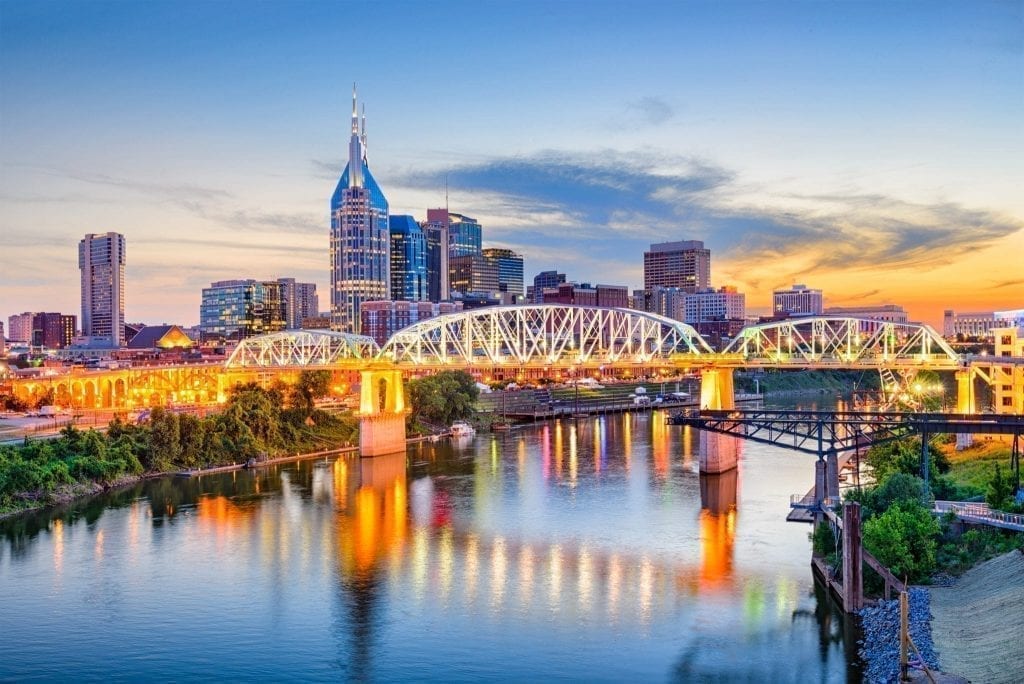 It isn't unusual to spot a long line or two here, typically featuring either people waiting in line to take a photo with the "What Lifts You" mural or getting into Biscuit Love.
Save some room for some barbecue from Peg Leg Porker!
12thSouth offers locally-owned boutiques, stores, and eateries. Also found here is Draper James, the flagship store of Reese Witherspoon's clothing line.
Be sure to take home some cookies from Christie's Cookie Company and snap a photo with the "I Believe in Nashville" mural.
Across the Cumberland River is the eclectic East Nashville. Don't miss out on the mini doughnuts at Donut Distillery.
Depending on time, consider visiting Cheekwood Estates and Gardens, a 55-acre botanical garden, as part of your Nashville getaway.
Of course, no trip to Nashville is complete without hot chicken from Prince's Hot Chicken or biscuits from Loveless Cafe, located near the Natchez Trace Parkway.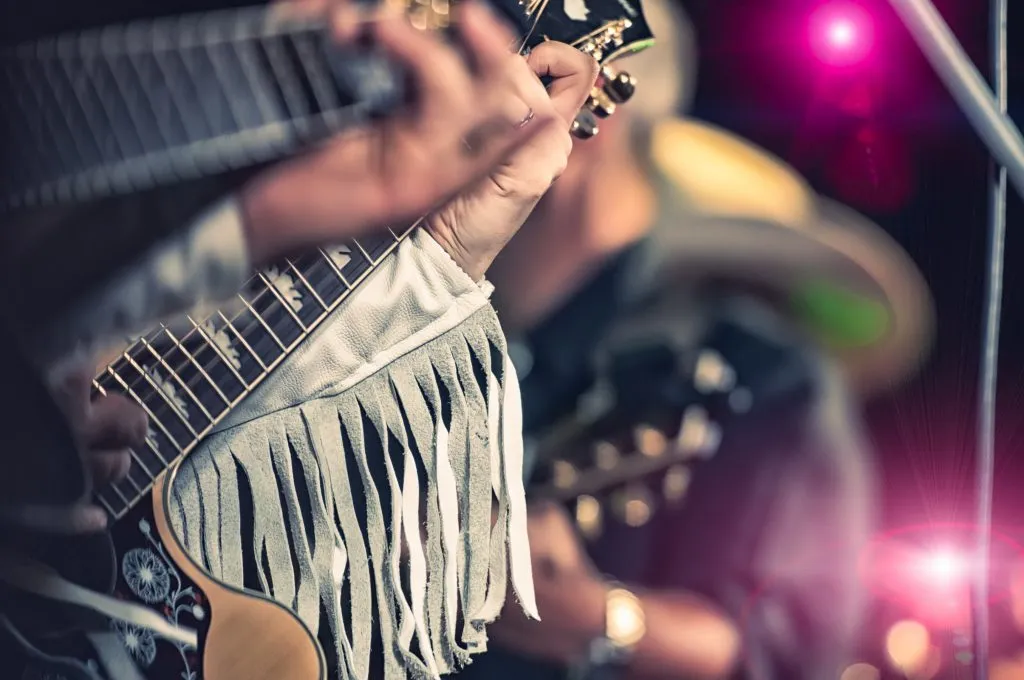 Boston, Massachusetts
From Linn of Brainy Backpackers
Boston is such a cool city to visit in the USA, rich in history, architecture, and food.
Along the waterfront, you can walk the 43-mile-long Harbor Walk.
But there is so much more to add to see during your trip to Boston, like the Freedom Trail, a 2.5-mile-long path taking you to 16 significant places in American history.
It is well marked and technically be walked in as little as 90 minutes, though you can download the app and visit each place which will take at least a whole day to complete.
Boston is home to the oldest public park in the United States, Boston Common, which is situated next to Boston Public Garden.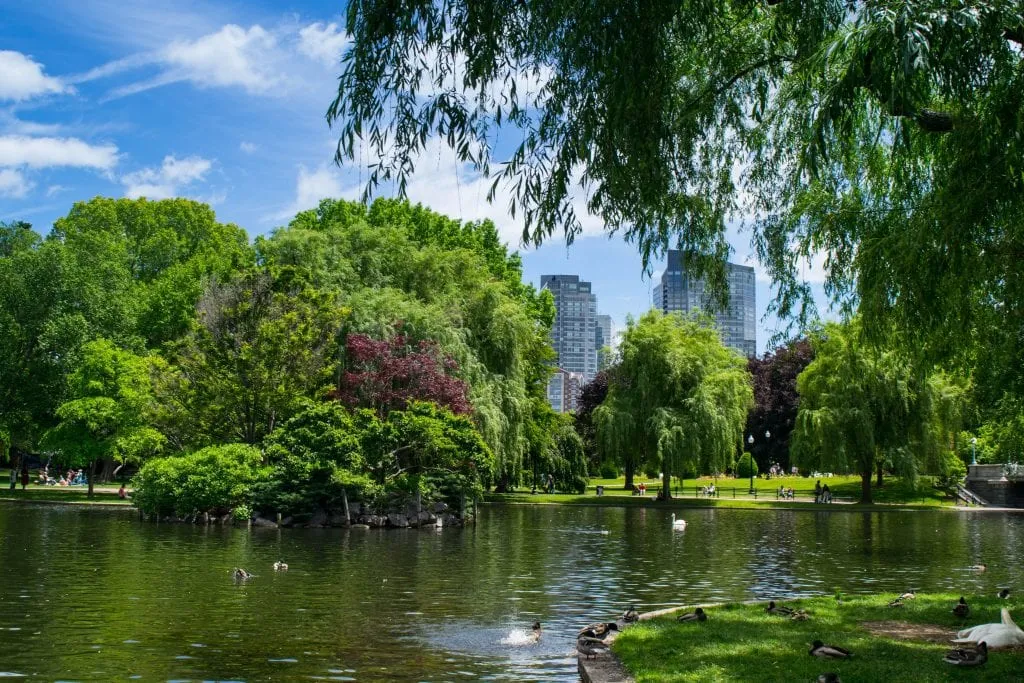 You can wander the parks and enjoy a ride in the Boston Public Garden's historic paddleboats.
Nearby, you'll find the Boston Public Library at Copley Square, which is an incredibly beautiful Renaissance Revival structure from 1895 that you should visit.
You'll also find the beautiful neighborhood of Beacon Hill nearby, as well as the trendy neighborhood of Back Bay.
For the best views of the city during your Boston itinerary, visit the Skywalk Observatory.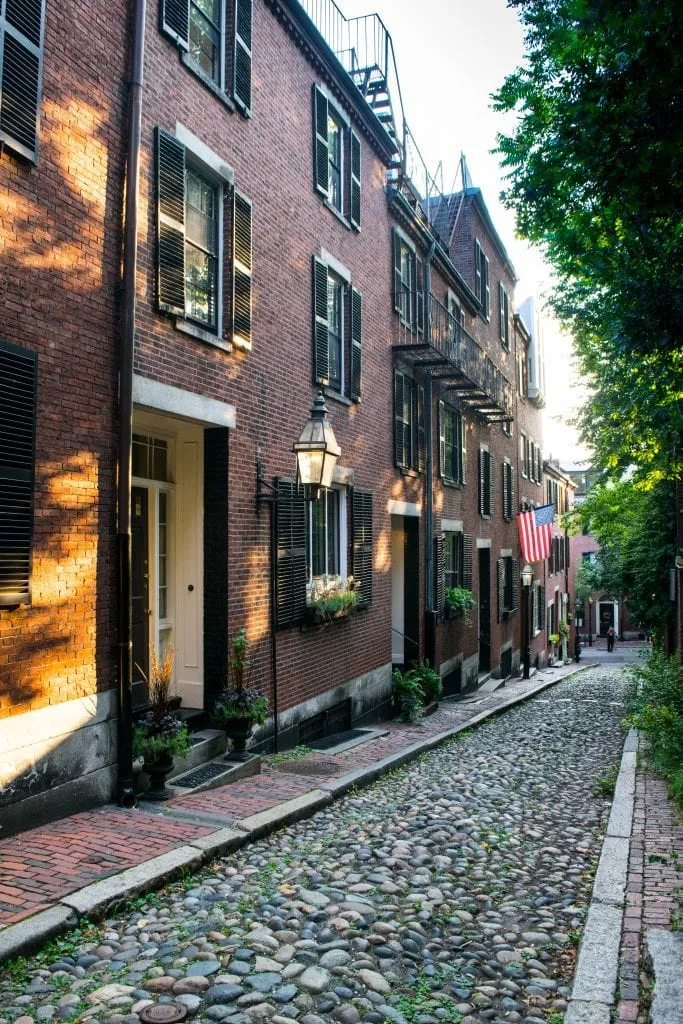 National Parks + Other Beautiful Places for a US Vacation
Yellowstone National Park, Wyoming
From Melissa of Parenthood and Passports
Yellowstone National Park is the oldest national park in the United States and one of the best places to visit in the entire country.
Known for its geothermal activity, more than half of the earth's geysers are located in the national park which straddles the borders of Wyoming, Idaho, and Montana.
Old Faithful is one of the most popular things to see in Yellowstone National Park.
The active and predictable geyser erupts approximately 20 times each day.
Visitors to the park gather around to watch the geyser blast hot water and steam into the sky.
Although quite impressive, Old Faithful is just one of many must-see geothermal features found in the park.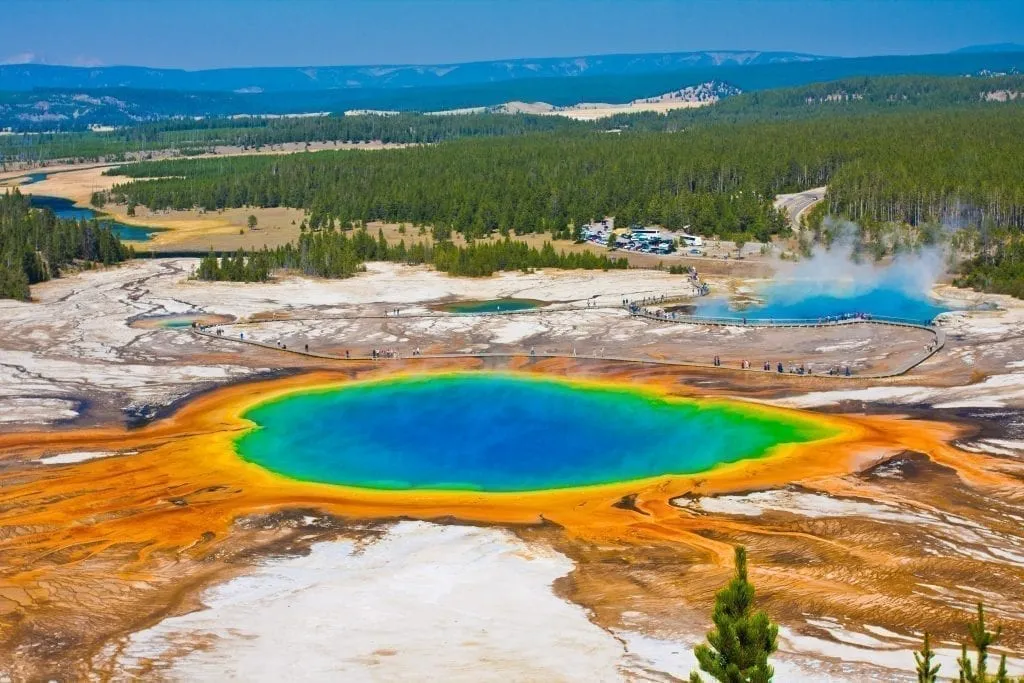 One of the largest hot springs in the world, the Grand Prismatic Spring, is another popular attraction in Yellowstone.
Visitors can get an up-close view of the spring or take a short hike for a stunning overview of Grand Prismatic's vibrant colors.
Beyond all of its geothermal features, Yellowstone National Park also boasts beautiful waterfalls, crystal-clear lakes, rivers, and more than 200 species of animals.
Bison, deer, moose, wolves, and even bears live in the park.
Because of all the wildlife in Yellowstone, visitors are strongly encouraged to use caution when hiking or camping and to carry bear spray to protect themselves in the event of an encounter.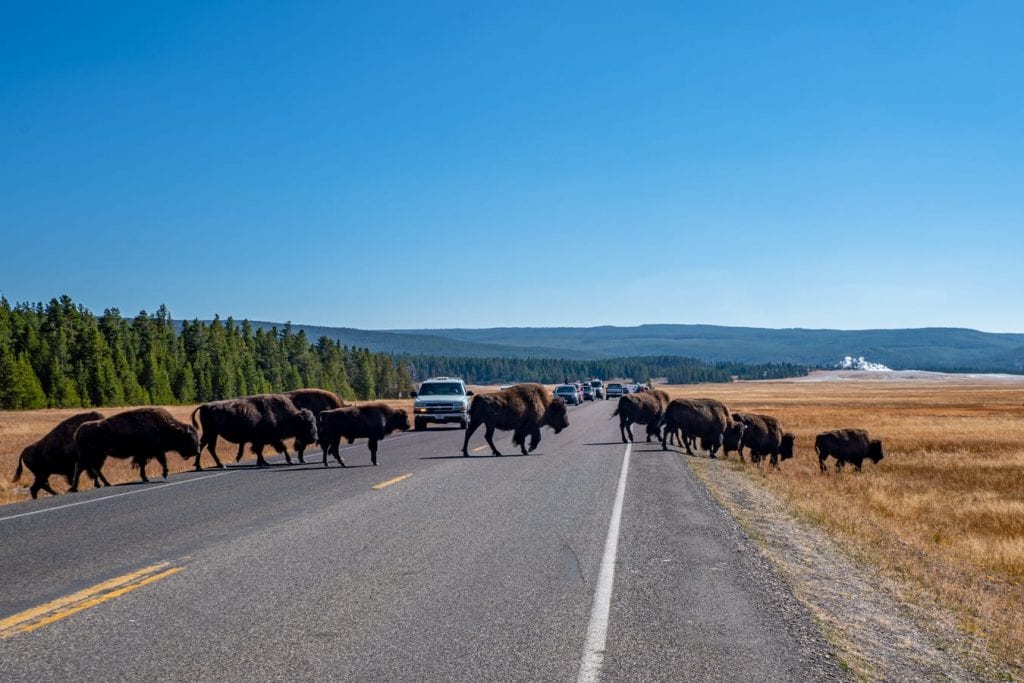 Sawtooth Mountains, Idaho
From Allison of She Dreams of Alpine
Idaho is often overlooked when it comes to cool places to visit in the US, but the tiny town of Stanley serves as the gateway to an abundance of outdoor adventures in the stunning Sawtooth Mountain range and along the swift Salmon River.
Although it has a population of less than 100, Stanley is easily accessible in a 3-hour drive from the main airport in Boise or about a 1-hour drive if you're coming from Sun Valley.
The best way to explore the Sawtooth Mountains is on one of the many hiking trails.
The hike to Alice Lake is a perfect introduction to the area, and you can either do a 12-mile day hike or backpack the longer Alice/Toxaway Loop over the course of a few days.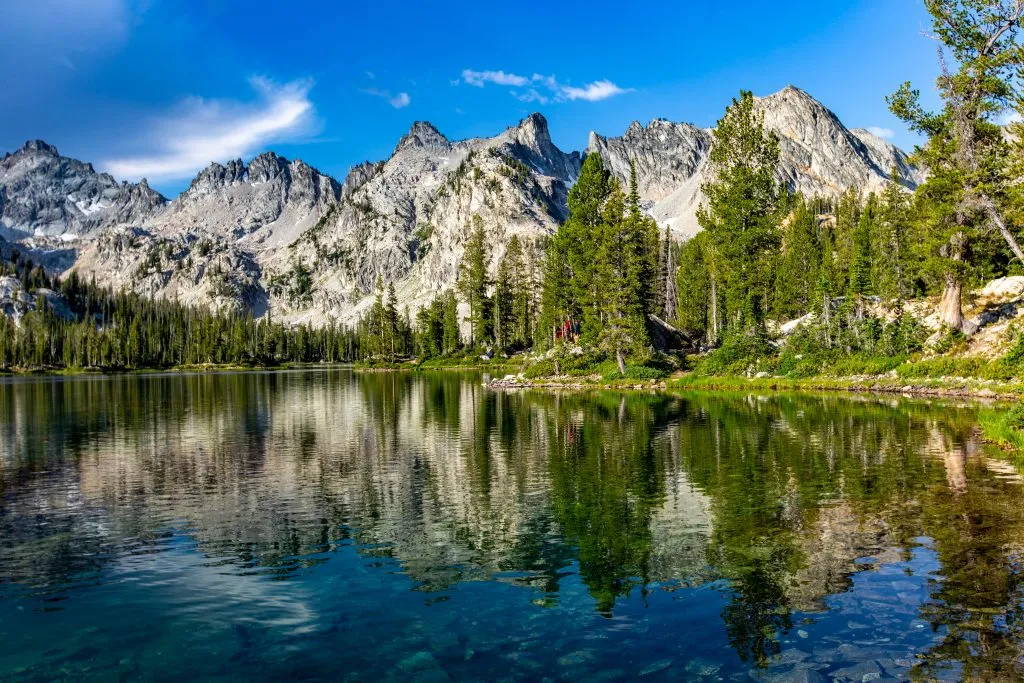 Whichever option you choose, you'll discover gorgeous views of Alice Lake framed by the "Dragon's Back" peaks of the Sawtooth Mountains, including Idaho's own "El Capitan."
For fun on the water, you can go fishing along the Salmon River or swim in Redfish Lake.
When you need some rejuvenation after your adventures, you can reward yourself with great food and drinks at the Stanley Supper Club and take a dip in the hot springs at the Mountain Village Resort.
Once you head home, you'll surely find yourself raving to your friends about this hidden gem of a mountain town – unless you want to keep the Sawtooth Mountains and Stanley a secret for yourself!
Oregon Coast
From Kay of The Awkward Traveller
The Oregon Coast is one of the most underrated travel destinations in the USA, but for those who love moody, dramatic scenery, it is the best place to be.
Although the actual coast isn't very long (338 or so miles, about a 7.5-hour drive without stopping), it makes for a great weekend or longer trip with added stops.
Starting at the north end, about 2 hours outside of Portland, the city of Astoria will serve as your jumping-off point with picturesque bridges and locations from The Goonies.
Heading south, take a pitstop at the cheese capital of the state – Tillamook, Oregon.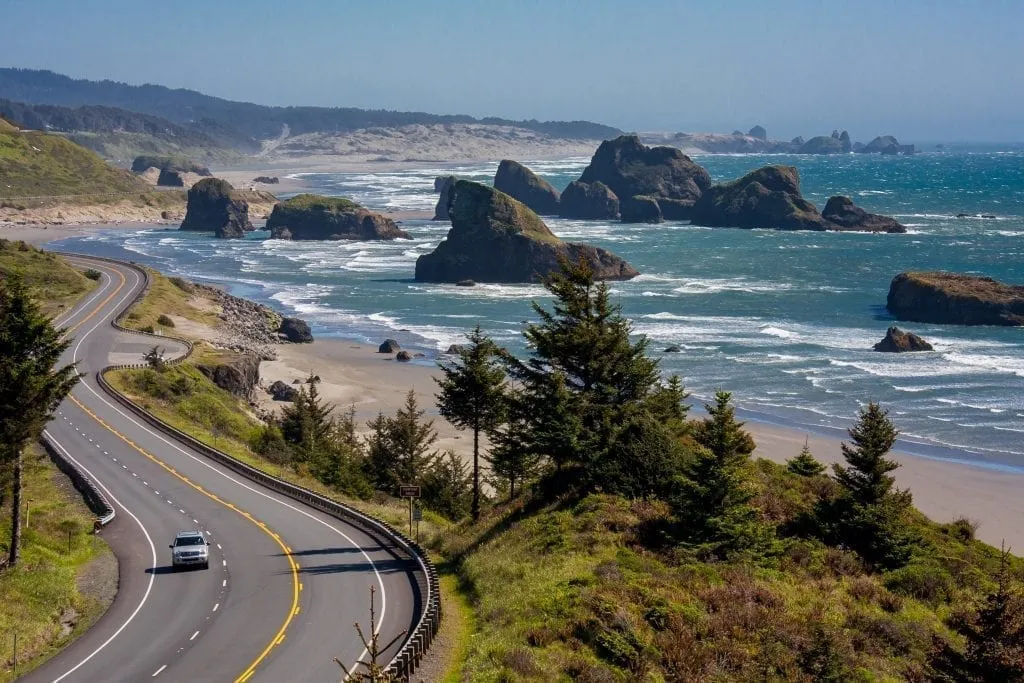 Visit the Tillamook Cheese Factory and gorge yourself on all things dairy before continuing on to stunning Cape Kiwanda State Natural Area.
The highlight of the coast will be Yachats, Oregon, with incredible farm-to-table restaurants that are dedicated to sourcing local sustainable fish, meat, and produce providers.
On the southern end of the coast, you can find sand dunes in Florence, and natural rock arches among the cliffs in Brookings.
If your tolerance for rain is low, summer will be the best season to visit weather-wise, while winter and spring will have smaller crowds and lower prices.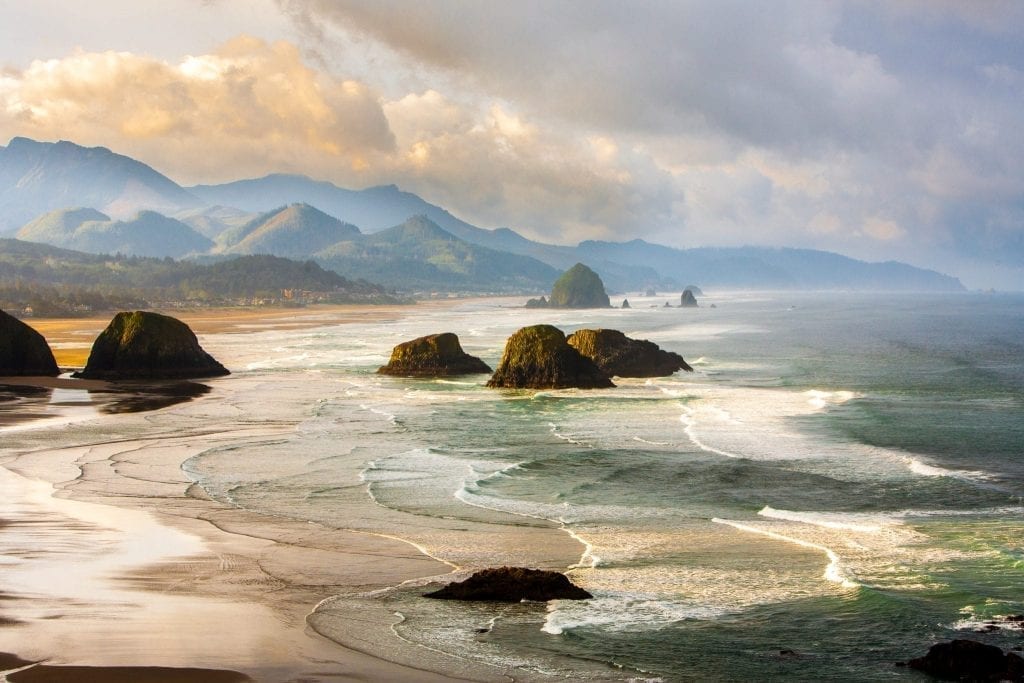 Acadia National Park, Maine
From Ale of Sea Salt & Fog
Acadia National Park is one of the most beautiful national parks in the eastern United States, perfectly showcasing the beauty of the Maine coast.
Acadia has miles of hiking and biking trails, as well as easy coastal access for kayaking and sailing.
When visiting, plan to spend at least 2 days in Acadia National Park so you can make the most of your time there.
One of the best things to do includes watching the sunrise at Cadillac Mountain, where you'll get stunning views of the islands that dot the coast.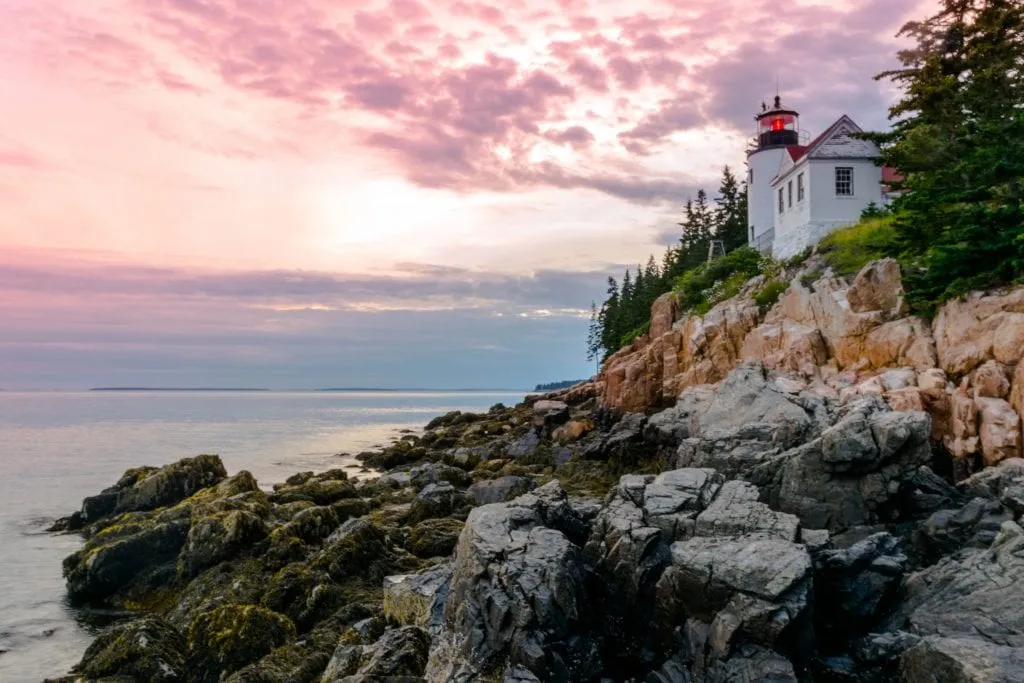 Drive Park Loop Road to enjoy some of the park's most famous attractions, including Sand Beach, Thunder Hole, and Jordan Pond (don't forget to stop for popovers at Jordan Pond House!).
For hiking, choose a paved Carriage Road to take you down to one of the many picturesque ponds and lakes in the park.
Plan your visit in the fall to see the famous New England fall foliage in full display, or in the summer to enjoy long, sunny days perfect for hiking.
If you love the outdoors, add Acadia to your list of places to visit in the US – you won't be disappointed.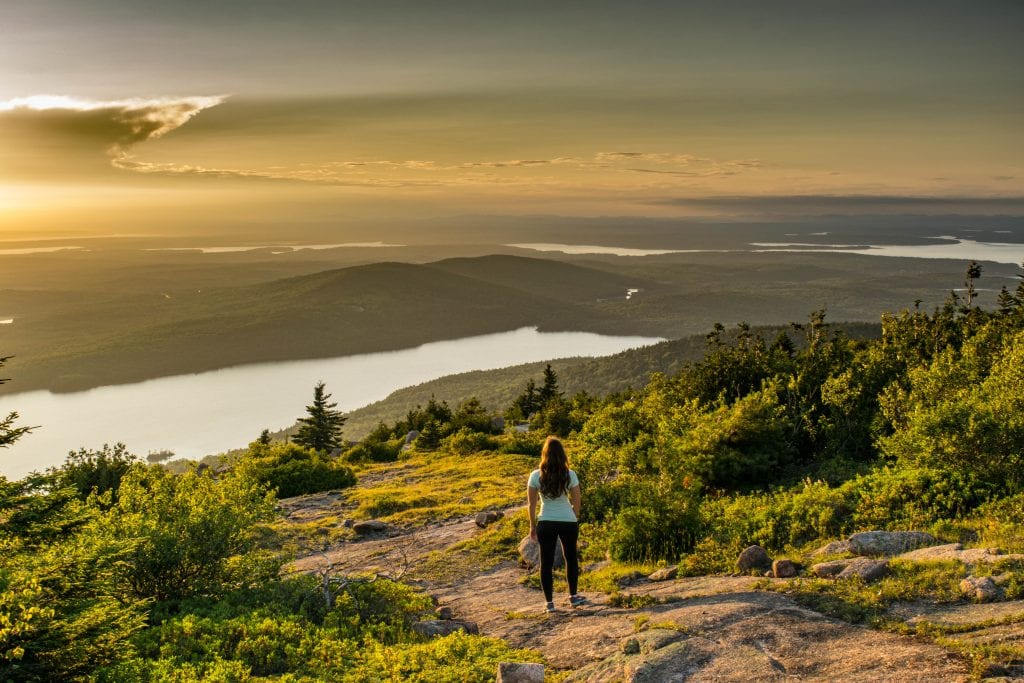 Joshua Tree National Park, California
From Monica of This Rare Earth
Joshua Tree National Park in Southern California is an incredible destination in the United States.
This desert ecosystem became a national park as recently as 1994, and it's easy to see why it was chosen!
The Mojave Desert and the Colorado Desert meet in the middle of Joshua Tree National Park, which means that you will see two very different landscapes depending on which half of the park you are in.
The Mojave Desert is home to the famous Joshua Tree – a tall and spindly yucca – as well as giant boulders popular with climbers and hikers.
The majority of the park's hiking trails are found in this region.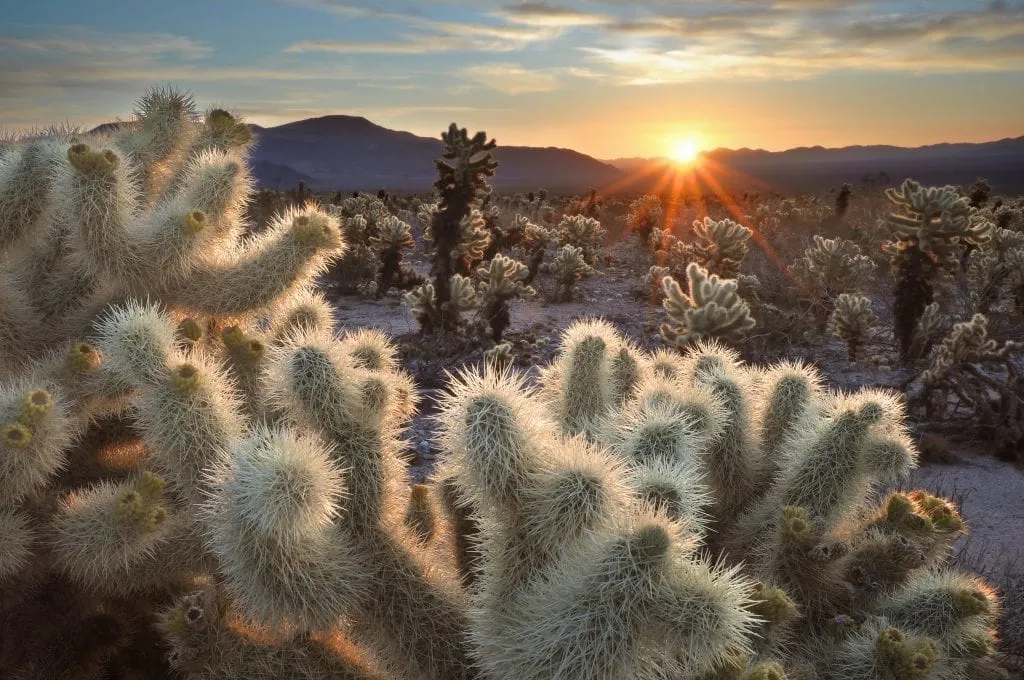 However, while planning your Joshua Tree National Park itinerary, it would be a mistake to skip the Colorado Desert at the southern end of the park.
The Colorado Desert is hotter, lower in elevation, and flatter, but holds gorgeous landscapes full of cacti and, at the right time of year, wildflowers.
In the summer months, avoid strenuous hikes or leave early in the morning as temperatures can reach over 100 degrees.
Joshua Tree National Park is a designated Dark Sky Park, perfect for stargazing and well outside the bright light of the city.
Joshua Tree is roughly 2.5 hours outside of Los Angeles.
Alaska
From Chris of Called to Wander
Alaska is known as the Last Frontier, evoking adventure for those looking to travel to a truly unique place.
Because the state is massive, at over twice the size of Texas, you could spend as much or as little time exploring it as you have.
Many people take cruises through the Inside Passage and make stops in places like Ketchikan, Haines, and Seward.
Others fly into the main cities of Anchorage or Fairbanks and then rent vehicles and head off on their own adventures.
By far the best way to make the most of an Alaska vacation (though it requires a steep time commitment) is by driving to Alaska and spending as much time as you'd like wandering from one place to the next.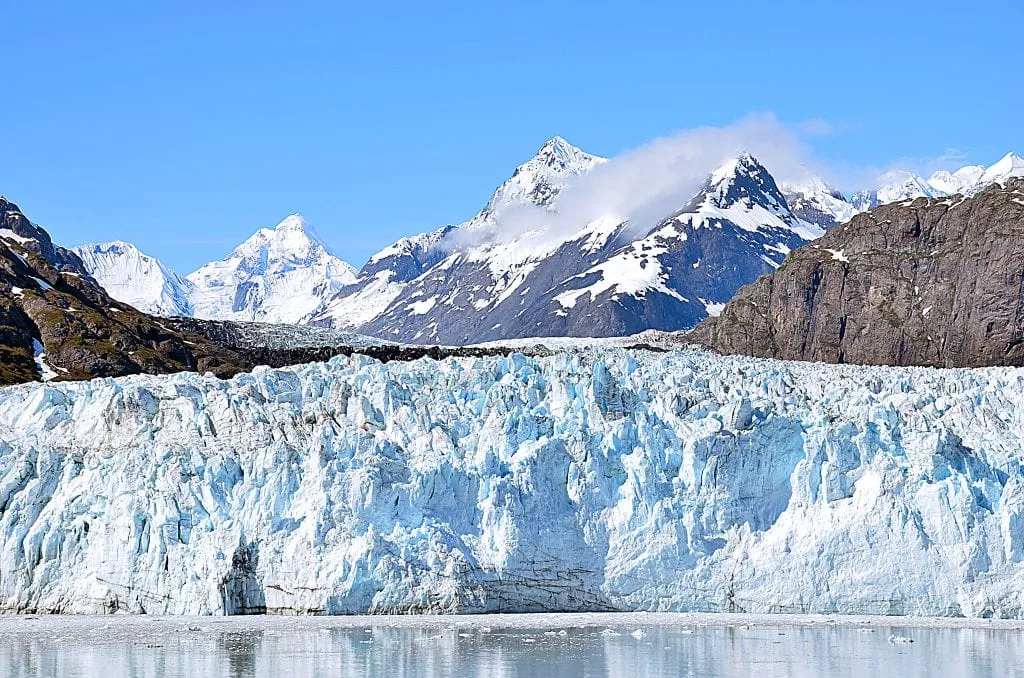 You can drive to the Arctic Ocean along the Dalton Highway, view North America's largest mountain (Mt. Denali), or observe wildlife like caribou, grizzly bear, and moose.
Or, catch a flight out to a handful of the most remote national parks, or drive up to and hike out to massive, ancient glaciers.
If you enjoy fishing, go after halibut in Homer or salmon in the famous Russian River.
Regardless of what kind of travel you prefer, Alaska offers adventure for everyone and should definitely be on your travel bucket list!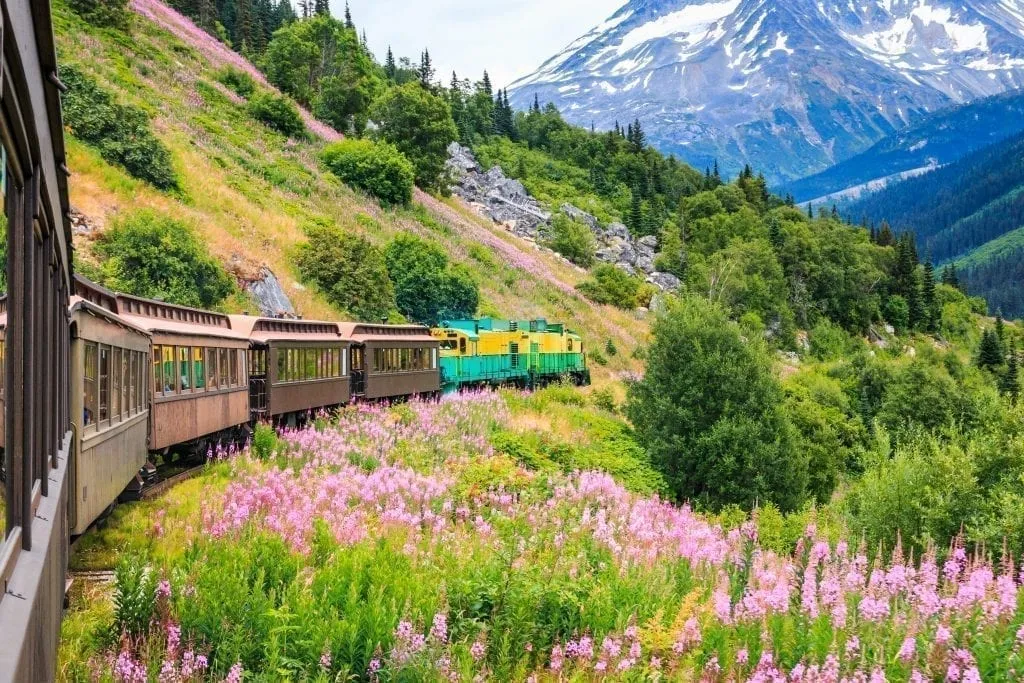 Great Smoky Mountains National Park
From Dan of Cabin Critic
The Great Smoky Mountain National Park is the most popular national park in the US, hosting over 10 million annual visitors, and it definitely belongs on your bucket list for the USA.
Located in Tennessee and North Carolina, the park has diverse animal life, plants, and natural attractions. There are tons to do and see.
If you are feeling adventurous you can go zoom down zip lines, go white water rafting, or go mountain biking.
For a more relaxed trip, you can go on hikes, see beautiful waterfalls, or simply go for a scenic drive.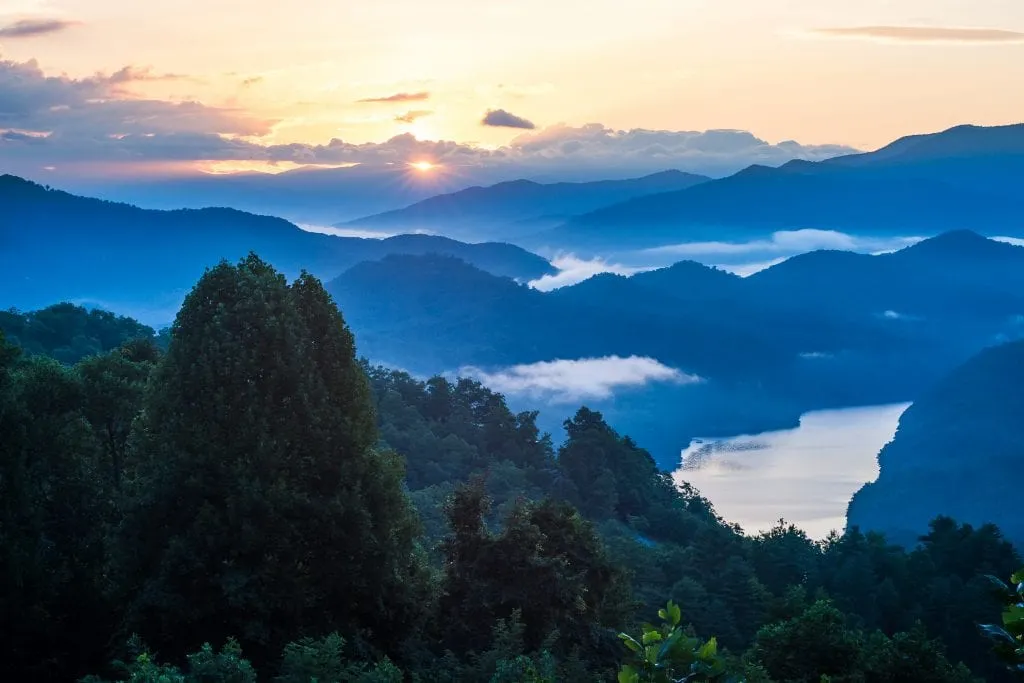 Cades Cove, for example, is a broad valley surrounded by mountains you can drive through that is well known for providing the best opportunities for seeing wildlife like white-tailed deer, black bears, coyotes, and more.
When you aren't enjoying the outdoors there are numerous mountain towns to enjoy like Gatlinburg, Pigeon Forge, or Asheville.
Stay in one of the cabins with a view of the mountainsides and check out the local attractions like Dollywood in Pigeon Forge or the Biltmore Estate in Asheville.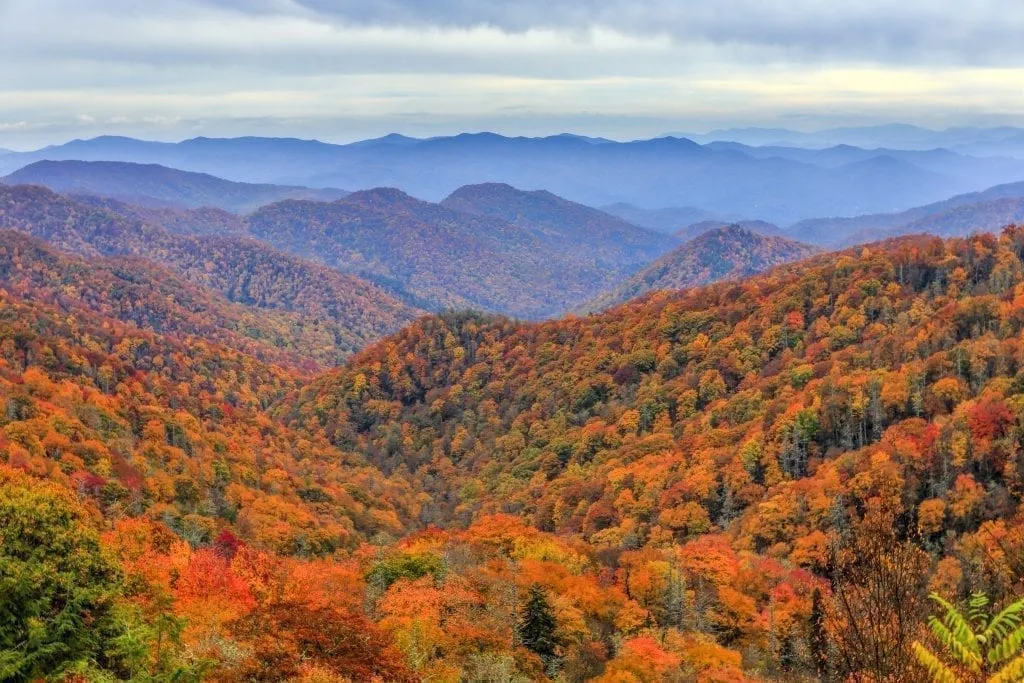 Mount Rainier National Park, Washington
From Michele of Adventures Abound
Just a 2-hour drive from both Portland and Seattle rest the foothills of the towering volcano Mount Rainier.
Known to the Indigenous since time immemorial, Mount Tahoma is covered in unimaginable beauty and can be enjoyed year-round.
Visit in the summertime for hiking through meadows strewn with wildflowers of every color, and in the fall for ripening berries and a better chance to catch the trails and lakes free of ice and snowmelt on a variety of great day hikes just outside of Seattle.
To extend your visit overnight, pitch a tent in an established campground, stay in a rustic lodge in the national park, or backpack along the Wonderland trail that circumvents the park.
Not feeling up to a lengthy hike?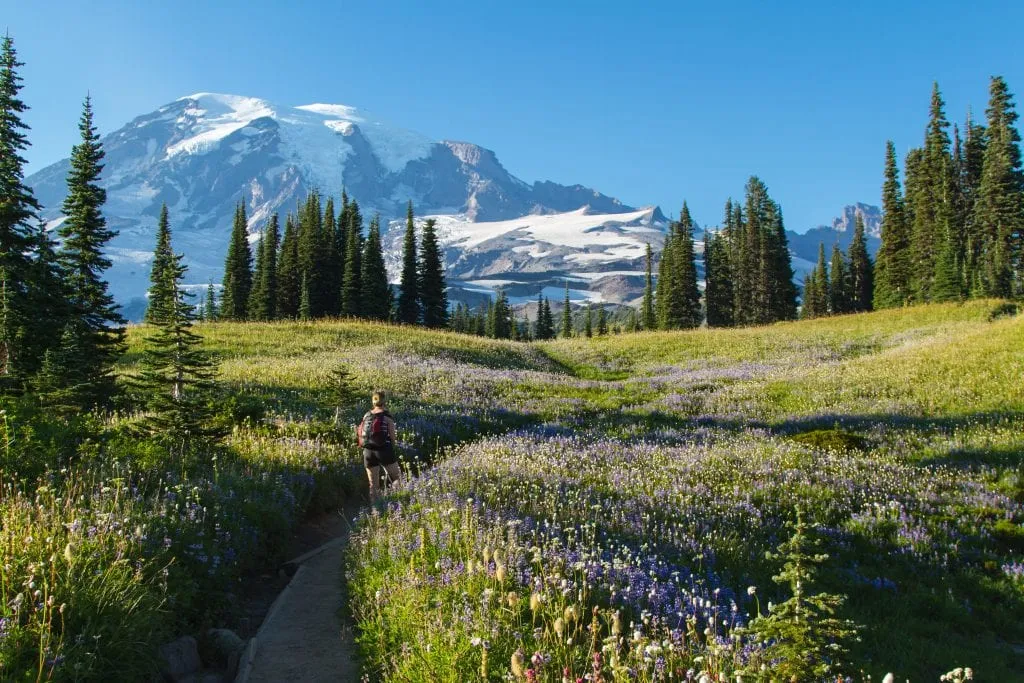 Just driving through Mount Rainier National Park will afford endless views of waterfalls, glaciers, lakes, and even the chance to spot wildlife.
For those thrill-seekers looking for a more challenging adventure, apply for a permit to climb more than 8,000 feet to the summit, but be aware this is only for experienced mountaineers.
Mount Rainier National Park can also be enjoyed in the winter when the park sees an average of 55 feet of snowfall or more.
Head to the Crystal Mountain gondola to catch a great view of the peak while skiing and snowboarding down the slopes, or pick one of many great locations to snowshoe and backcountry ski along the mountain.
Whatever the choice for season and activity, Mount Rainier National Park is sure to be full of memories and adventure in one of the most beautiful destinations in the United States.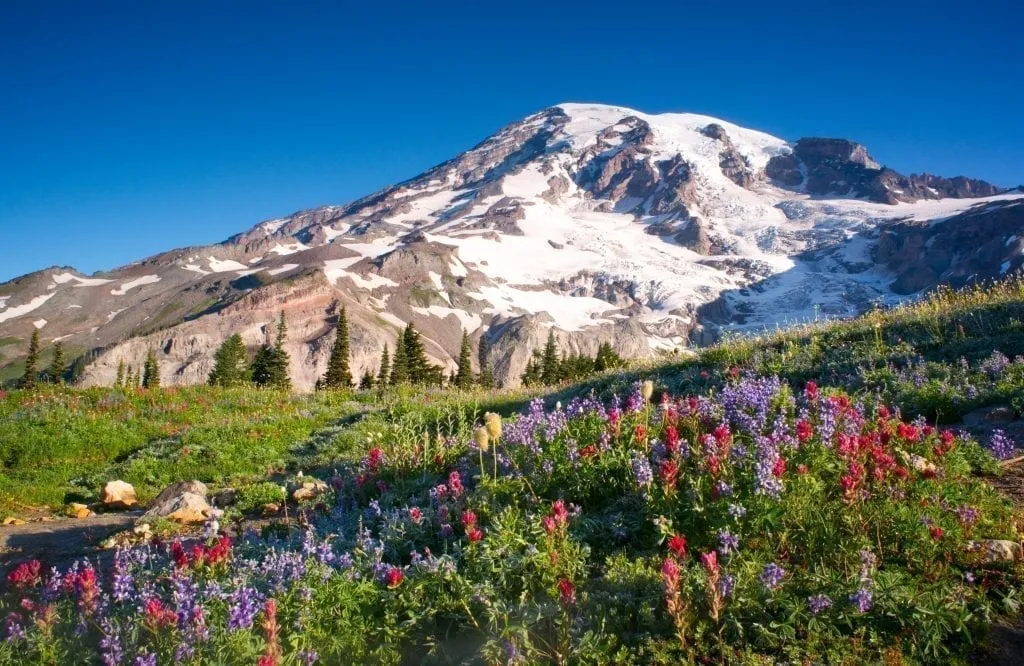 Arches National Park, Utah
Home to over 2,000 naturally-occurring sandstone arches, Arches National Park in Utah is one of the most uniquely beautiful places in the USA.
Whether you're hiking to the incredible Delicate Arch (so iconic that it's featured on Utah's license plates), wandering through the Devil's Garden, or taking one of the shorter hikes to visit some of the most impressive arches in the park, there's no shortage of things to do.
20 best places to visit in the USA in 2022
The great American experience is about so many things: bluegrass and beaches, snow-covered peaks and redwood forests, restaurant-loving cities and open skies.
It's home to major metropolises like Los Angeles, Las Vegas, Chicago and New York City, the names of which alone conjure a million different notions of culture, cuisine and entertainment. Look more closely and the American quilt unfurls in all its surprising variety: the beautiful colors of fall turning New England into a wonderland, the magnificent waterfront of San Francisco and the captivating French Quarter of jazz hot spot New Orleans.
But this is also a country of road trips and big skies, where four million miles of highways lead past red-rock deserts, below towering mountain peaks and through fertile wheat fields that roll off toward the horizon.
Here are the best places to visit on your trip to the USA in 2022.
1. New York City, New York
Home to striving artists, hedge-fund moguls and immigrants from every corner of the globe, New York City is constantly reinventing itself. It remains one of the world centers of fashion, theater, food, music, publishing, advertising and finance. A staggering number of museums, parks and ethnic neighborhoods are scattered through the five boroughs.
Do as every New Yorker does: hit the streets. Every block reflects the character and history of this dizzying kaleidoscope, and on even a short walk you can cross continents.
San Francisco's iconic monuments, such as the Golden Gate Bridge, are instantly recognizable © Karsten May / Getty Images
2. San Francisco, California
Change is afoot in boom-and-bust San Francisco, currently enjoying a very high-profile boom. Amid the fog and the clatter of old-fashioned trams, San Francisco's diverse neighborhoods invite long days of wandering, with great indie shops, fabulous restaurants and bohemian nightlife.
Highlights include exploring Alcatraz, strolling the Golden Gate, making day trips to the nearby redwoods, Pacific coastline and Wine Country, and taking at least one ride on the cable car. How cool is San Francisco? Crest that hill to your first stunning waterfront view, and you'll be hooked.
Immerse yourself in the best experiences the world has to offer with our email newsletter delivered weekly into your inbox.
3. Grand Canyon, Arizona
The sheer immensity of the Grand Canyon is what grabs you at first – a two-billion-year-old rip across the landscape that reveals the earth's geologic secrets with commanding authority. But it's Mother Nature's artistic touches, from sun-dappled ridges and crimson buttes to lush oases and a ribbon-like river, that hold your attention and demand your return.
To explore the canyon, take your pick of adventures: hiking, biking, rafting or mule riding. Or simply grab a seat along the Rim Trail and watch the earth change colors before you.
4. National Mall in Washington, DC
Nearly 2 miles long and lined with iconic monuments and hallowed marble buildings, the National Mall is the epicenter of Washington, DC's, political and cultural life. In the summer, massive music and food festivals are staged here, while year-round visitors wander the halls of America's finest museums lining the green.
For exploring American history, there's no better place to ruminate, whether tracing your hand along the Vietnam War Memorial or ascending the steps of the Lincoln Memorial, where Martin Luther King Jr gave his famous "I Have a Dream" speech.
5. Yosemite National Park, California
Meander through wildflower-strewn meadows in valleys carved by rivers and glaciers, the hard, endless work of which makes everything look simply colossal. Here in Yosemite National Park, thunderous waterfalls tumble over sheer cliffs, ant-sized climbers scale the enormous granite domes of El Cap and Half Dome, and hikers walk beneath ancient groves of giant sequoias, the planet's biggest trees.
Even the subalpine meadows of Tuolumne are magnificently vast. For the most sublime views, perch at Glacier Point on a full-moon night or drive the high country's dizzying Tioga Road in summer.
An autumn visit to New England will bring a burst of color to a road trip © DenisTangneyJr / Getty Images
6. New England
It's a major event, one approaching epic proportions in New England: watching the leaves change color. You can do it anywhere – all you need is one brilliant tree. But if you're most people, you'll want lots of trees to make this your perfect fall foliage road trip.
From the Berkshires in Massachusetts and the Litchfield Hills in Connecticut to the Green Mountains of Vermont, entire hillsides blaze with brilliant crimsons, oranges and yellows. Covered bridges and white-steeple churches with abundant maple trees put Vermont and New Hampshire at the forefront of leaf-peeping heaven.
7. Pacific Coast Highway
A drive along America's stunning western coastline is road-tripping at its finest. In California, Highway 1 (also called the Pacific Coast Highway), Highway 101 and I-5 pass dizzying sea cliffs, idiosyncratic beach towns and a few major cities: laid-back San Diego, rocker Los Angeles and beatnik San Francisco.
North of the redwoods, Highway 101 swoops into Oregon for windswept capes, rocky tide pools and, for Twilight fans, Ecola State Park, the stand-in for werewolf haven La Push, Washington. Cross the Columbia River into Washington for the wet-and-wild Olympic National Park.
New Orleans loves a party any time of year, but especially during Mardi Gras © Franz Marc Frei / Getty Images
8. New Orleans, Louisiana
New Orleans is always up for a good time. Caribbean-colonial architecture, Creole cuisine and a riotous air of celebration all add to the allure of the Big Easy. Nights are spent catching Dixieland jazz, blues and rock amid bouncing live-music joints, and the city's riotous annual festivals (Mardi Gras, Jazz Fest) are famous the world over.
"Nola" is also a food-loving town that celebrates its myriad culinary influences. Feast on lip-smacking jambalaya, soft-shell crab and Louisiana cochon (pulled pork) before hitting the bar scene on Frenchmen Street.
9. Santa Fe, New Mexico
Santa Fe is an old city with a young soul. On Friday nights, art lovers flock to Canyon Road to gab with artists, sip wine and explore more than 80 galleries. Art and history partner up in style within the city's consortium of museums, and the food and the shopping are first-rate, too. With that turquoise sky as a backdrop, the experience is darn near sublime.
10. Hawaiʻi Volcanoes National Park, Hawaii
From Kilauea, the earth's youngest and most active shield volcano, to the massive form of Mauna Loa (30,085ft from base to summit), to the fiery lava cauldron of Halemaʻumaʻu Crater, nothing in the US can compare with the dramatic landscapes of Hawaiʻi Volcanoes National Park.
Here on the Big Island of Hawai'i, you can wander forests thick with tree ferns and climb around the crater by day, then at night descend to the Pacific to witness the magical glow and hiss of molten lava pouring into the sea.
Coffee, craft beer and culture collide in Portland, Oregon © Joshua Rainey Photography / Shutterstock
11. Portland, Oregon
Are the '90s still alive in Portland? The characters in the award-winning indie series Portlandia sure think so, and their satiric skits make it clear that this city is a quirky but lovable place. It's as friendly as a small town, and home to a mix of students, artists, cyclists, hipsters, young families, old hippies, eco-freaks and everything in between.
There's great food, music and culture aplenty, plus it's as sustainable as you can get. Come visit, but be careful – like everyone else, you might just want to move here!
EPCOT's newest attraction is Guardians of the Galaxy: Cosmic Rewind, a thrilling reverse-launch omnicoaster that can best be described as the best of Rock 'n' Roller Coaster meets Haunted Mansion © photo by Kent Phillips, courtesy of Walt Disney World
12. Walt Disney World, Florida
Want to set the bar high? Call yourself the "Happiest Place on Earth." Walt Disney World does, and then pulls out all the stops to deliver the exhilarating sensation that you are the most important character in the show. Despite all the frantic rides, entertainment and nostalgia, the magic is watching your own child swell with belief after they have made Goofy laugh, been curtsied to by Cinderella, saved the galaxy on EPCOT's new hit roller coaster Guardians of the Galaxy: Cosmic Rewind and battled Darth Maul like your very own Jedi knight.
13. Route 66
Launched in 1926 and known as the Mother Road, Route 66, the fragile ribbon of concrete running from Chicago to Los Angeles, was the USA's original road trip, and it still offers classic, time-warped touring. Motor along past 2000 miles of vintage Americana, stopping to dig into thick slabs of pie in small-town diners and to snap photos of roadside attractions such as Delgadillo's Snow Cap Drive-In, the Wigwam Motel, the neon signs of Tucumcari, the begging burros of Oatman, Arizona and the Gemini Giant, a sky-high fiberglass spaceman.
14. Chicago, Illinois
Chicago, the Windy City, will blow you away with its architecture, lakefront beaches and world-class museums. But its real lure is its blend of high culture and earthy pleasures. Is there another metropolis that dresses its Picasso sculpture in local sports-team gear? Where residents line up just as long for hot dogs as for some of North America's top restaurants?
Winters are brutal, but come summer, Chicago fetes the warm days with food and music festivals that make fine use of its waterfront.
15. Rocky Mountains, Colorado
The softest, lightest snow you'll ever ski combined with outrageous scenery and every type of terrain imaginable: resorts in the Western USA are some of the best in the world. The Colorado cities of Aspen and Vail may sound like playgrounds for the rich and famous, but shredders and ski bums – and copious amounts of powder – have always found a way to keep it real.
Launch off a cornice, slalom through trees, grind in a terrain park or face-plant repeatedly while learning to snowboard: one thing's certain, you'll end the day with a snow-encrusted smile.
16. Acadia National Park, Maine
Acadia National Park is where the mountains meet the sea. Miles of rocky coastline and even more miles of hiking and biking trails make this wonderland Maine's most popular destination, and deservedly so. The high point (literally) is Cadillac Mountain, the 1530ft peak that can be accessed by foot, bicycle or vehicle; early risers can catch the country's first sunrise from this celebrated summit.
Later in the day, after working up an appetite on the trails and beaches, indulge in tea and popovers at Jordan Pond.
17. The Everglades, Florida
The Everglades unnerve. They don't reach majestically skyward or fill your heart with the aching beauty of a glacier-carved valley. They ooze, flat and watery, a river of grass mottled by islands of trees, cypress domes and mangroves. You can't hike them, not really. To properly explore the Everglades – and to meet the prehistoric residents, like the snaggle-toothed crocodile – you must leave the safety of land.
Push a canoe off a muddy bank, tamp down your fear and explore the waterways on the Everglades' own, unforgettable terms.
18. Las Vegas, Nevada
Just when you think you've got a handle on the West – majestic, sublime, soul-nourishing – here comes Las Vegas. Beneath the neon lights of the Strip, this city puts on a dazzling show: dancing fountains, a spewing volcano, its Eiffel Tower. Beneath it all is the seductive charm of the casino, where the fresh-pumped air and bright colors share one goal: separating you from your money.
Step away if you can for fine restaurants, Cirque du Soleil performances, the Slotzilla zipline and the Mob Museum.
19. Glacier National Park, Montana
Yep, the rumors are true. The namesake attractions at Glacier National Park are melting away. There were 150 glaciers in the area in 1850; today there are 25. But even without the giant ice sheets, Montana's sprawling national park is worthy of an in-depth visit.
Road warriors can maneuver the thrilling 50-mile-long Going-to-the-Sun Road; wildlife-watchers can scan for elk, wolves and grizzlies (but don't get too close); and hikers have 700 miles of trails, trees and flora – including mosses, mushrooms and wildflowers – to explore.
20. Los Angeles, California
A perpetual influx of dreamers, go-getters and hustlers gives sprawling Los Angeles an energetic buzz. Learn the tricks of moviemaking during a studio tour. Bliss out to acoustically perfect symphony sounds in the Walt Disney Concert Hall. Wander gardens and galleries at the hilltop Getty Museum. And stargazing? Take in the big picture at the Griffith Observatory or look for stylish, earthbound "stars" at the Grove.
Ready for your close-up, darling? You will be – an hour on the beach guarantees that sun-kissed LA glow.
This article was first published May 2021 and updated June 2022
Buy USA travel guides
Make the most of your time in the USA with Lonely Planet's range of travel guides. Be the architect of your own trip as you discover the best things to do in the USA through insider tips, suggested itineraries and handy maps.
Buy USA travel guides
Make the most of your time in the USA with Lonely Planet's range of travel guides. Be the architect of your own trip as you discover the best things to do in the USA through insider tips, suggested itineraries and handy maps.
52 Unique Places to Visit in the US: Most Beautiful USA Destinations
From sea to shining sea, there are so many unique places to visit in the US. Must see places in the USA include everything from national and state parks to bustling cities and mountain resort towns. Whether you're into snowy mountains, raging waterfalls, lush woodlands, or otherworldly deserts, the United States has got you covered with its countless beautiful and bucket list-worthy destinations.
With so many travel restrictions and requirements abroad, 2022 is shaping up to be another year of road trips and local travel. And what better way to spend this winter, spring, summer, and fall than by doing road trips? The best vacation spots in the US are all within driving distance of major airports.
United States destinations offer something for everyone. For adventure seekers, you won't have to drive far to find epic nature spots. Other must-see places to go in the US include sprawling cities and metropolises; each with their own distinct flavor and personality. Cool vacation spots in the US are a dime a dozen, that's for sure!
Looking for unique vacations that will leave you in awe? Buckle up and let's take a cross-country road trip from the West Coast to the East Coast. Here are some of the many cool places to visit in the US.
1. Denali National Park, Alaska
For nature enthusiasts, Denali National Park is one of the top vacation spots in the US. It's home to North America's highest mountain, Mt. Denali (also known as Mount McKinley). You'll also find untouched Alaskan wilderness at every turn, and lots of unique animal species to go with it. The park is home to grizzly bears, moose, wolves, caribou, among other exotic animals and plants.
Denali National Park is home to over 6 million acres of expansive forests, including many mountains and glaciers. It's a popular place for camping, RV'ing, hiking, and so much more.
There's no light pollution here, so stargazing is a must. During the winter months, you can also see the Northern Lights. Many other visitors come here to go dog-sledding through the arctic tundra landscapes. It's truly otherworldly!
If you're looking for a unique national park to add to your bucket list, Denali won't let you down. It's absolutely one of the most unique travel destinations in the United States.
2. Nā Pali Coast, Hawaii
Located on the island of Kauai, The Nāpali Coast is among the most beautiful places in the United States. It's a sacred spot where you'll find some of the world's most iconic sea arches and waterfalls.
To see these majestic landscapes up close, consider doing a boat or helicopter tour. Also, consider going snorkeling and hiking while you're here!
For a sightseeing experience like no other, add the Nāpali Coast to your bucket list. It's truly one of those United States destinations that you'll remember forever!
3. Kenai Fjords National Park, Alaska
Our journey begins north of the Lower-48, in Alaska's Kenai Fjords National Park. This nippy national park in southern Alaska is home to 38 glaciers and numerous fjords.
It also harbors one of the largest icefields in the US—the Harding Icefield—named after former U.S. President Warren G. Harding who visited there in the 1920s.
Inside Kenai Fjords National Park, keep your eyes peeled for humpback whales, sea lions, and black bears.
Planning to travel anytime soon? Subscribe to my email list for exclusive travel tips, hacks, and other resources to save time and money!
4. Molokai, Hawaii
Cool places to visit in the US come in all shapes and sizes, and this one is incredibly unique. It's also one of the world's most breathtaking islands. Here's why:
Molokai is a complete 180 from the rest of the Hawaiian islands. Though tropical and inviting, this rustic place has not garnered the crowds of the other islands. And that's precisely what makes it so unique, special, and one of the best hidden gems in the US.
In Molokai, you won't find any resorts or beach clubs (though there are plenty of beautiful beaches). You also won't see any buildings taller than a palm tree. Instead, you'll discover untouched nature, and an authentic culture that's remarkably well preserved.
If you'd like to see what the rest of Hawaii looked like 100 years ago, look no further than the shores of Molokai. Consider staying at a unique vacation home on the beach for an authentic, immersive experience. This incredible hidden gem awaits you.
For a more touristy Hawaiian experience, consider a visit to O'ahu. Here's what to do: 10 Things to do in Oahu, Hawaii
5. Big Sur, California
Just south of San Francisco, an epic road trip adventure awaits you on the Big Sur.
Driving along the Big Sur is an amazing experience. Traversing the windy, serpentine roads of Highway 1 can be daunting at times, but the staggering views certainly make up for it. This route lies along the Pacific Coast Highway, which extends from Southern California to Washington State. You definitely won't want to miss this during a West Coast travel itinerary!
This rugged stretch of coastline extends from Carmel to San Simeon in Central California. During your road trip adventure along the Big Sur, you'll encounter scenic cliffs, beautiful beaches, state parks, and bridges. As such, it's considered one of the most beautiful, bucket list places in the US.
If you have time, definitely make it up to Muir Woods, which is just north of San Francisco and right off Highway 1. It's truly a must see during a visit to California!
6. Mount Rainier, Washington
Mount Rainier is as enormous as it is beautiful.
It's one of the tallest mountains in the Pacific Northwest, towering 14,410 feet (4,392 m) over the Washington landscape. This magnificent mountain provides an epic backdrop to the Seattle skyline and Puget Sound that coalesce nearby.
This iconic mountain is also an active volcano, which last erupted in 1894.
Mount Rainier's volcanic cone is camouflaged by its glaciated peaks.
On a clear day, you can catch a glimpse of Mount Rainier from Victoria, British Columbia, over 114 miles away. With so much gorgeous scenery, it's no wonder this is among the top places to visit in the US.
Does a cozy cabin near Mt. Rainier sound good to you? Read next: 12 coolest Airbnbs in Washington State!
7. Lake Tahoe, California and Nevada
Who needs the Alps when you have Lake Tahoe? Kidding of course, but you definitely need to check this place out.
Located in the Sierra Nevada region between California and Nevada, Lake Tahoe is the largest alpine lake in the US. It's encircled by rocky mountains and lush forests, making it one of the most unique, year-round travel destinations in the USA. It's also a popular spot for wellness retreats with all the beautiful scenery and perfect weather.
Lake Tahoe is a popular spot for swimming and water sports in the summer, and skiing during the winter. It's also a popular day trip from Sacramento. Its versatility makes it one of the most beautiful and unique places to visit in the US.
Source https://www.ourescapeclause.com/best-places-to-visit-in-usa-bucket-list/
Source https://www.lonelyplanet.com/articles/best-places-to-visit-in-the-usa
Source https://www.myglobalviewpoint.com/unique-places-to-visit-in-the-us/