18 Best Places to Visit in February in Europe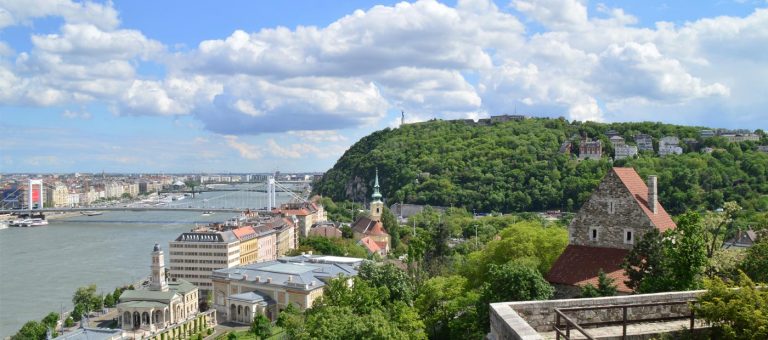 Are you traveling to Europe? Are you seeking the Best Places to Visit in February in Europe? Though mainly wintry, the month of February is still a good one to explore and enjoy the many wonders that Europe has to offer.
To be able to enjoy most of these resources, it is essential to know just where to go in February in Europe. That is because not every destination you pick at random may give you that end.
We have taken the stress of finding the right destination away from you. We also know the warmest locations in Europe for the winter months.
Accompanying each destination is the specific attractions and niches they confer. Almost all are even more linked posts, from our experiences.
Did you know that seeing the Northern Lights from different locations is a trend? Isn't that an ideal concept for Valentine's Day which falls in February?
Table of Contents
What are the 20 Best Places to Visit in February in Europe?
One by one here are the ideal places to visit in February in Europe.
1. Copenhagen, Denmark
Starting with the European cities to visit, Februaries in Copenhagen can get cold. It is subsequently not the place to consider visiting for your outdoor events and activities.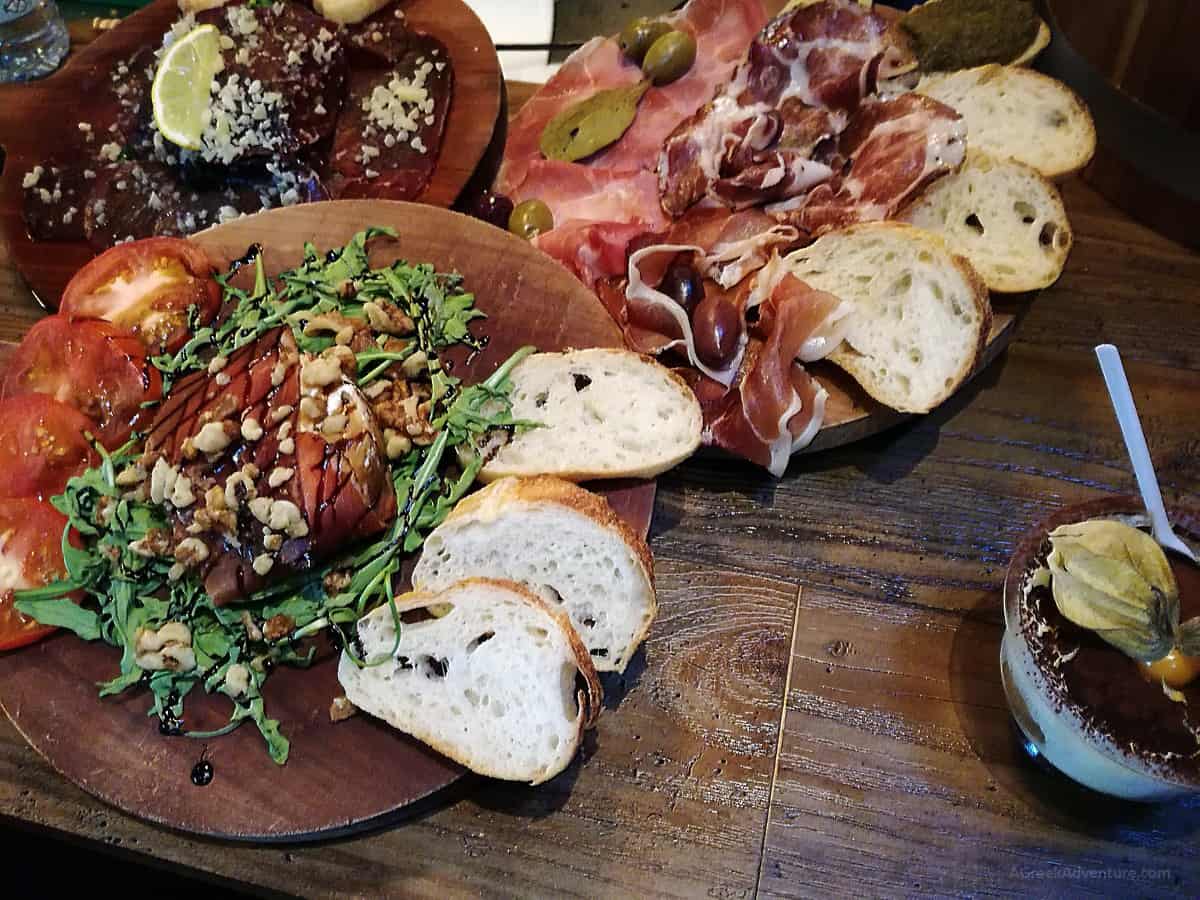 That can only mean you are paying a visit to the area for the sake of your indoor engagements. When we talk of indoor engagements, Copenhagen has numerous attractions.
As you stroll out and about this fantastic city, you will find numerous museums, art galleries, eateries, and exhibitions.
These contain plenty of collations that date back to antiquity. Plan your day trip to the city in such a way as to make the most of these facilities.
2. Algarve, Portugal
Located in Portugal's southernmost region, Algarve is mainly renowned for golden shores and mild weather.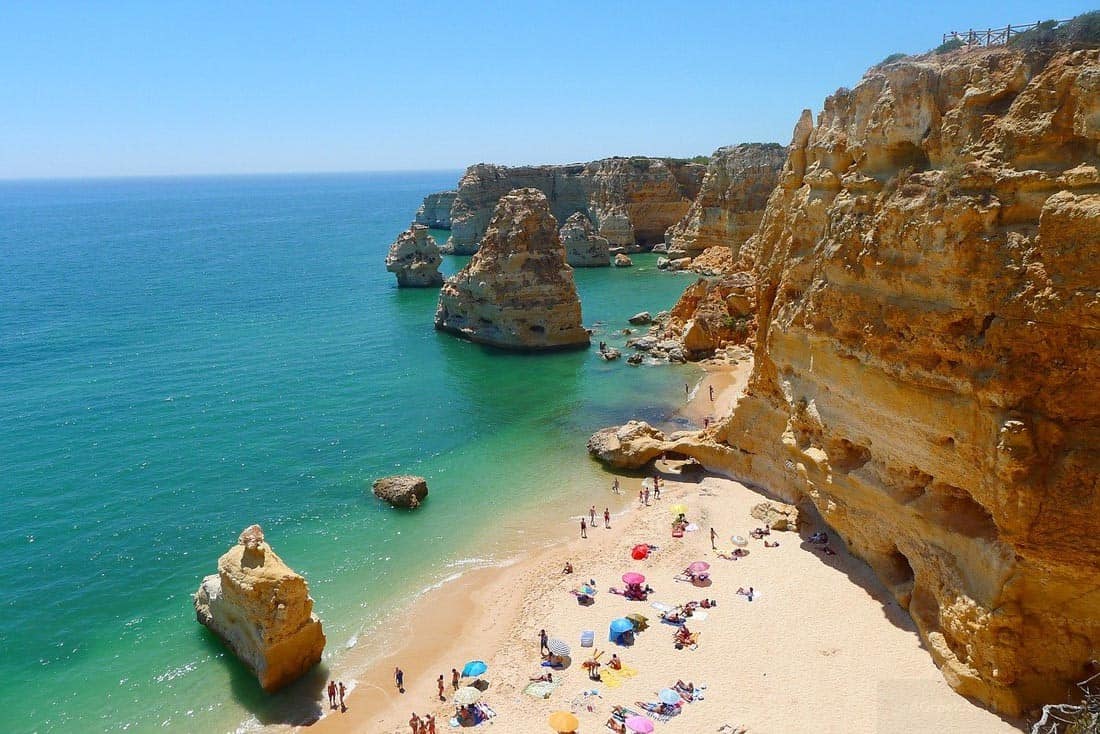 On account of this, the area is fantastic for sunbathing and other outdoor engagements in the otherwise wintry February. Temperatures here range from 13 – 17 °C and record almost no rainfall.
Matters of weather aside, Algarve also possesses a brilliant landscape, dazzling culinary scene, and rich culture.
Considering the low population of the area, you will enjoy limited congestion, more open beaches, and cheaper accommodation if you choose to spend your time here.
3. Budapest, Hungary
Though cold, February is ironically the driest month of the year for Budapest. Several attractions and resources converge to make it a beautiful place to be in February.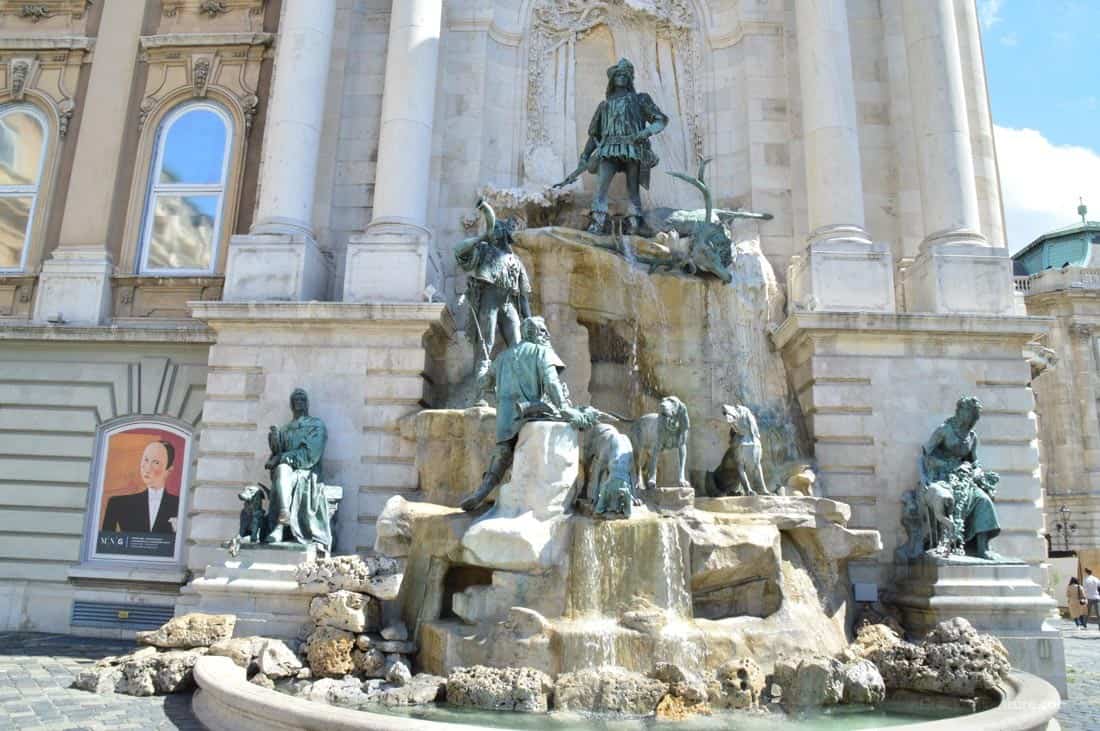 The existence of UNESCO World Heritage-listed landmarks and outdoor events are top examples of these. If you love romance, you have no better venue.
While at the facility, take some of your time also to cruise through the Danube River.
As you do so, you will get to behold the city's skyline and other breathtaking facilities.
After you are through with your cruises, take some warm baths at the many thermal spas that strew the city center. Don't forget to taste the local food.
4. Athens, Greece
Athens forms a vital part of the many idyllic islands that lie in and around the Aegean Sea.
Though February is still cold, it does not have a shortage of things to enjoy while in the area.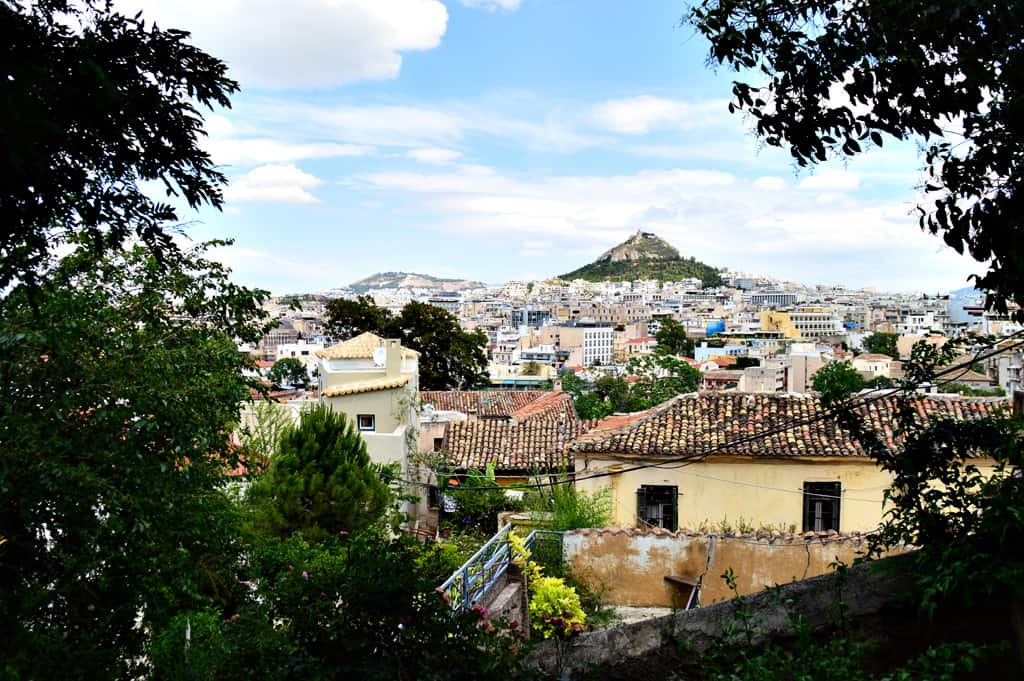 View from an opening between trees and flowers at Anafiotika
The Greek Parthenon, the National Archaeological Museum, and the acropolis are some of the attractions to spend your time at. Allocate time for day trips from Athens.
Complementing these facilities are high-end luxury hotels that contain pleasurable amenities and facilities.
After you are through with your visit to the area, do take time to retreat to these hotels to relax and unwind.
Athens is evolving in an all-season city, among the best ones to visit in Europe in February or any winter month (not only for summer).
5. Lisbon, Portugal
Of all the major European destinations, it is Lisbon that experiences the mildest February weather.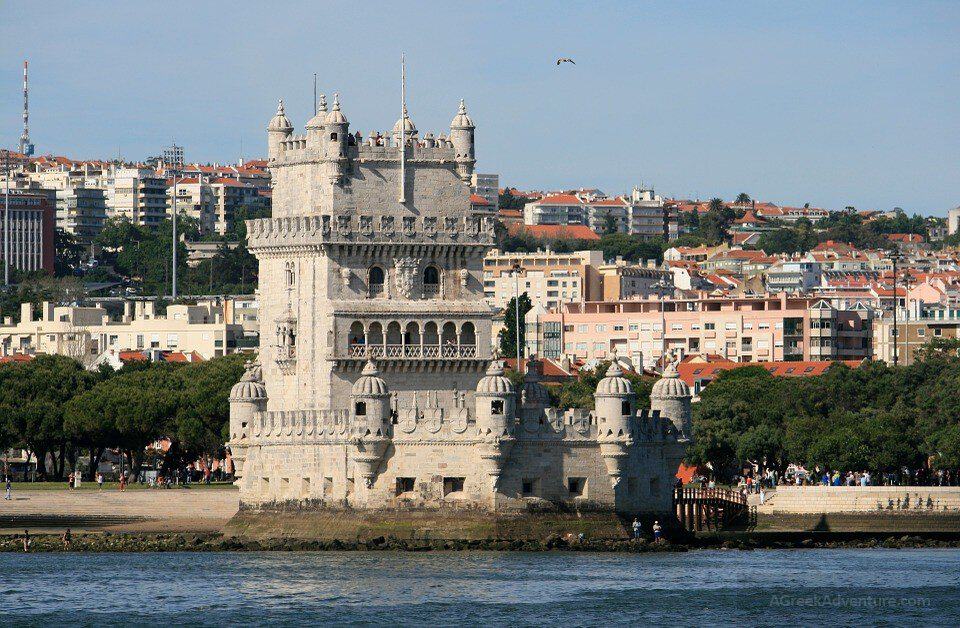 Belem Tower
This notwithstanding, you should still put on slowly if you happen to hail from outside Europe.
Temperatures may still be cold and unfriendly at such times.
Though comprising numerous facilities, sightseeing and photography are the main activities that the month of February favors.
Do take a stroll along the streets and capture the shots as you travel by. There are lots of places to visit outside of Lisbon, like Porto, Cascais, Sintra, and more.
Prioritize public transportation systems as they are the most affordable and flexible means.
After you are through, retire to any of the luxury hotels to unwind.
6. Tenerife, Canary Islands
Are you a beach life enthusiast? You need not suspend your beach activities simply because it is wintertime.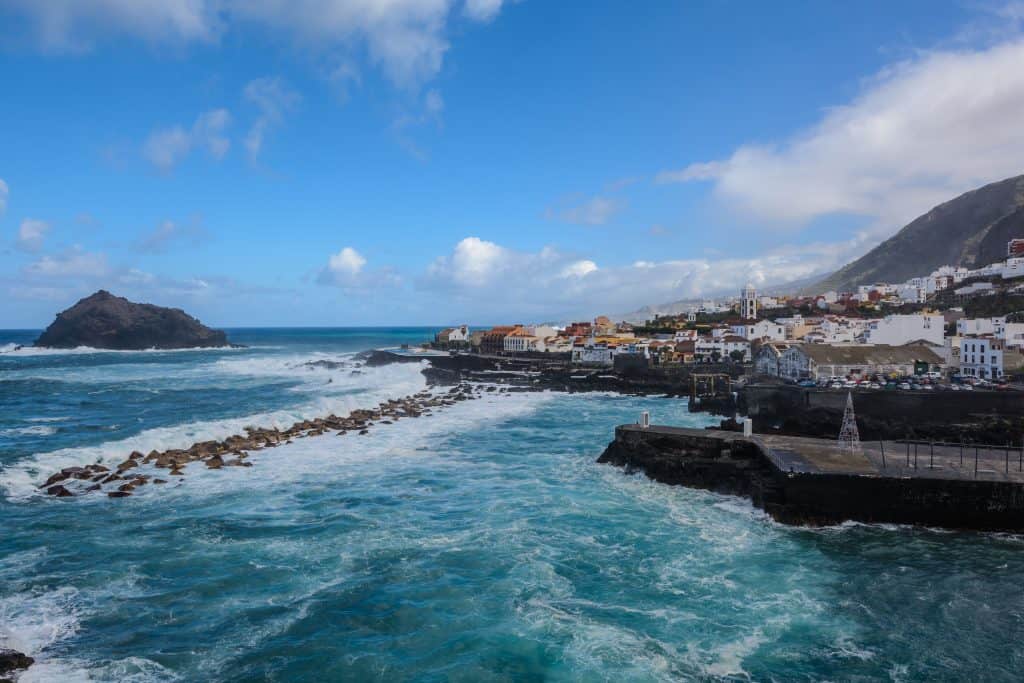 Europe still has you well taken care of. The Tenerife, Canary Islands are the ideal place to go and set up base. 'But why,' you may ask? The islands are detached from continental Europe.
They are located to the south, not so far from the North African shoreline.
This location accords it some warmth when the rest of the continent is too cold. Here, you will enjoy abundant sunshine, warm weather, mild seas, and the freedom to sunbathe.
7. Venice, Italy
Venice is generally known to be a party city. Indeed year round, numerous carnivals, festivities, and fun-filled activities are hosted here.
All you have to do is plan early and make your travel arrangements accurate. That is because the area suffers from a phenomenon called 'over-tourism.'
A visit to the historic city will also take you through the many canals that wind out and about the area. As always, you should also carry along your digital camera to see to it that you miss out at no event at all. This chic city is too awesome to behold and walk away.
8. Geneva, Switzerland
If gliding, winter sport, and other ice-based sporting activities are your things, have Geneva, Switzerland is your destination of choice.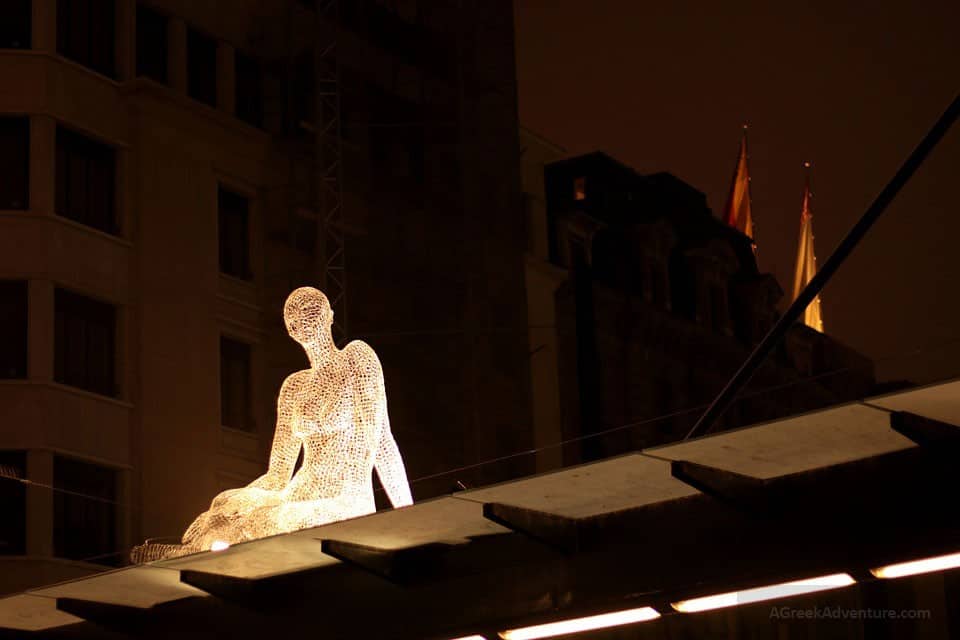 Geneva, Switzerland
The city is situated in areas that experience heavy snow and provide continuous trails where you can just set sail and glide. The month of February is also unique.
It marks the conclusion of La Réserve Genève's (indoor ice skating rink.)
This is an event that is held in honor of both parents and children.
You can never visit the nation without tasting the chocolates as Switzerland is widely known for the same!
9. St. Moritz, Switzerland
Still in Switzerland, you have this alpine resort town to visit.
Though suitable for a visit year-round, February is undoubtedly the best time to visit here. It is home to many of Switzerland's top attractions, snow-capped mountains, tourist sites, and other facilities of repute.
Chief of these is the White Turf horse-racing event.
After you are done with your events, troop down to the stylish, all-suite Carlton Hotel.
Bear in mind that Switzerland is a wealthy country that also experiences higher costs of living.
Be prepared appropriately hence to counter these obstacles as a way forward.
10. Girne (Kyrenia), Cyprus
Cyprus is an island that is not so far away from Greece, Israel, and Egypt.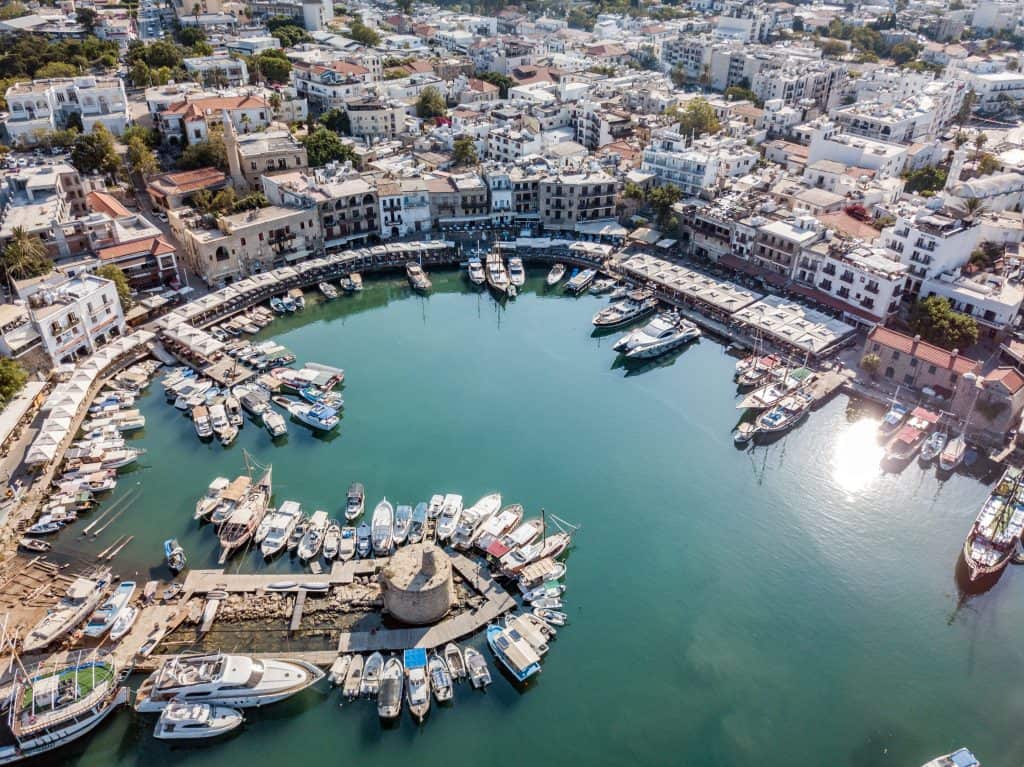 It is hot, owing to its Mediterranean location.
It experiences 320 days of abundant sun yearly. The city is adorned with ancient castles, monasteries, and golden sandy beaches.
Being warmer than much of Europe, this is an excellent place to retreat to if you want to escape the icy winters on the rest of the continents. Some good news!
The island is cheaper than many locations in Europe. You won't have to spend too much to stay afloat.
11. Warsaw, Poland
Warsaw is the capital city of Poland. It is located pretty close to the North Pole, a fact that makes it pretty cold during winters.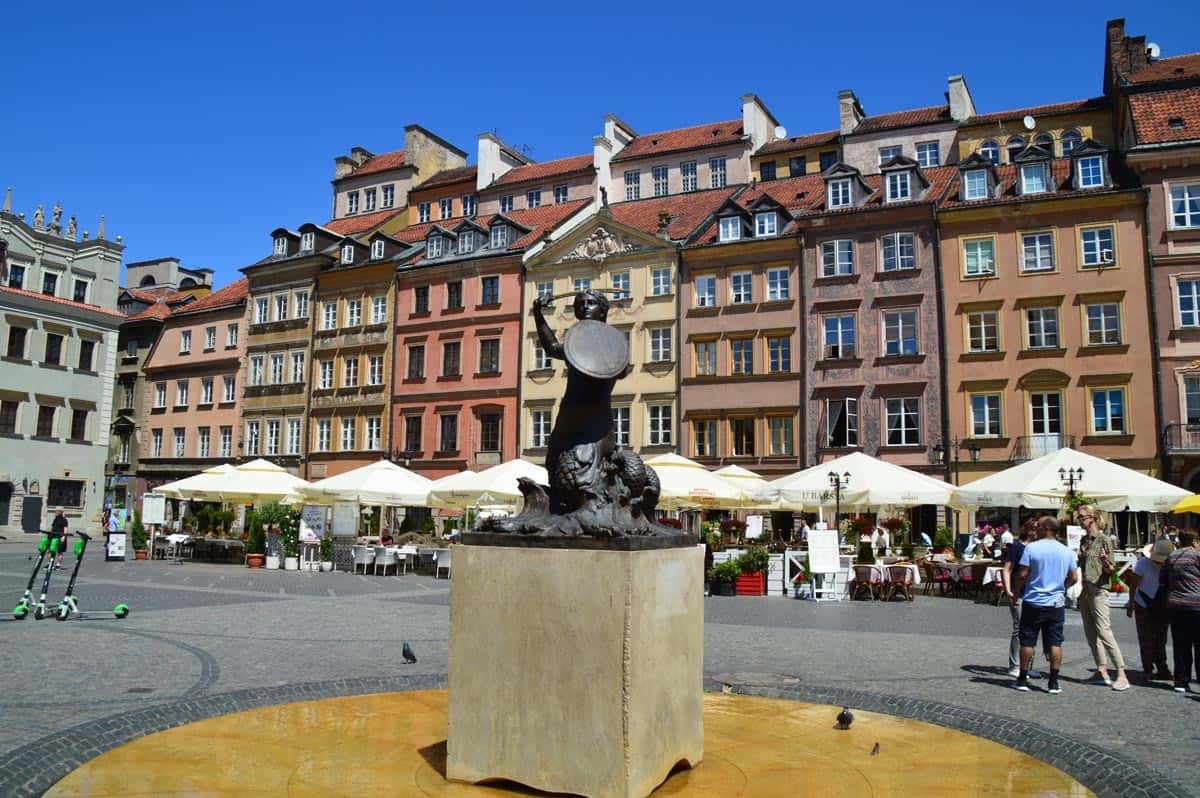 In fact, by February, the place is still too cold as the snow has yet started to recede. Plan a visit here only if you are interested in winter activities.
The city authorities understand this fact only too well. That is why it holds an annual winter exhibition every year. This is the Royal Garden of Light that runs through to the end of the month.
It is definitely in your best interest to time your visit accordingly to coincide with this event.
12. Friedrichshafen, Germany
Situated in Southern Germany, Friedrichshafen is a small city that is nonetheless filled with plenty of leisure and other forms of attractions.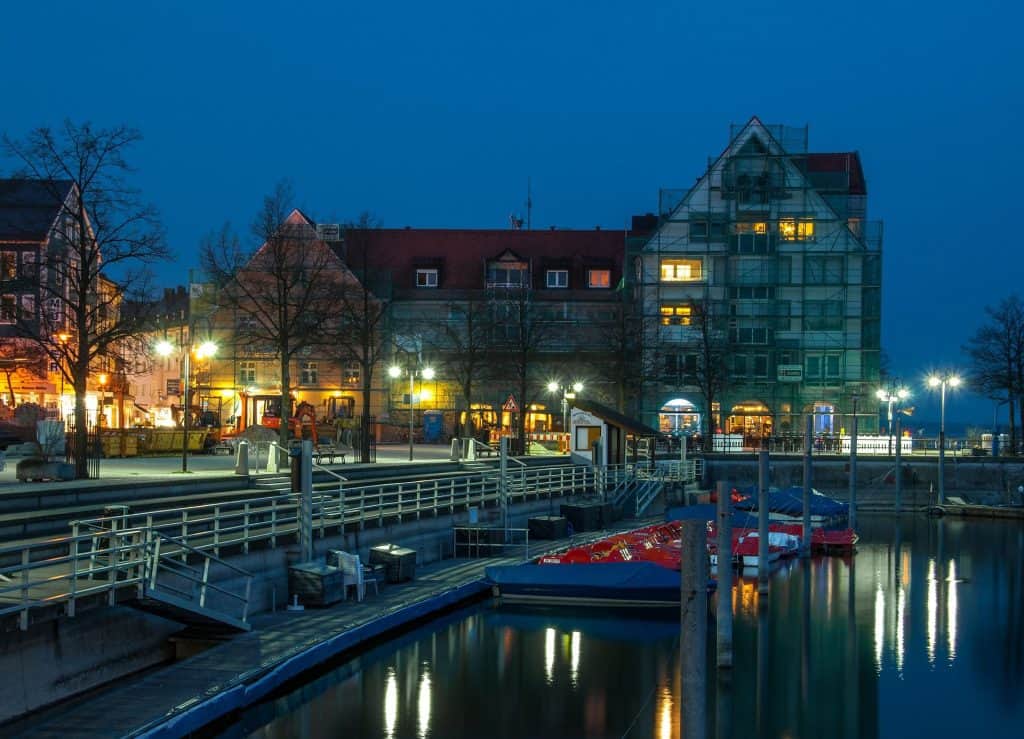 Each February, a cake design contest is held in the city, an event that brings together top confectionary masters of Germany and beyond.
If you love cakes or simply want to get in the company of many others, this is a place you do not want to miss out on.
Germany is an expensive country, though. You have to set aside a sufficient amount of money to be able to enjoy what it has to offer.
13. Tuscany, Italy
Are you a lover of wine and other hard drinks? Tuscany, Italy, should be the place you should retreat to. Each February, it holds the Benvenuto Brunello festival.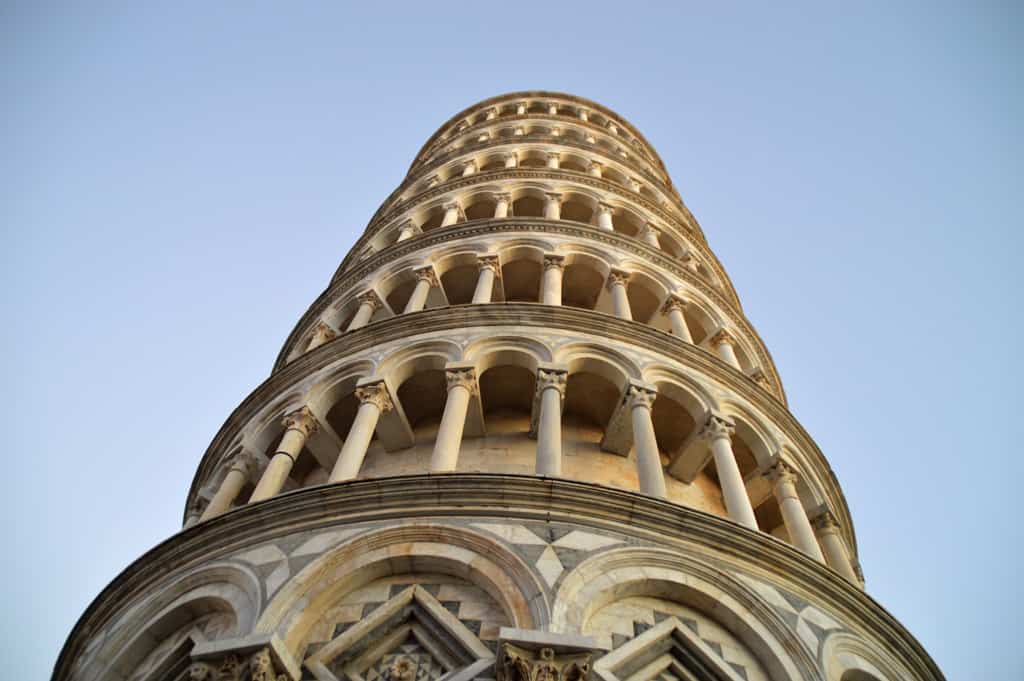 Pisa Tower
This event brings together top winemakers for a 4-day event. By visiting the place, you also get to enjoy the many tastes of wine. Did you know that Pisa and Florence belong to this region?
You will also get a chance to ruffle feathers with the who-is-who in the winemaking industry.
Tuscany itself is a serene location that is adorned with rolling hills, lush green vegetation, breathtaking ambiance, and a relatively quiet atmosphere.
14. Nice, France
France is more than in Paris. On the whole, the French Riviera is the place where you retreat to dodge the otherwise long and dreary winters.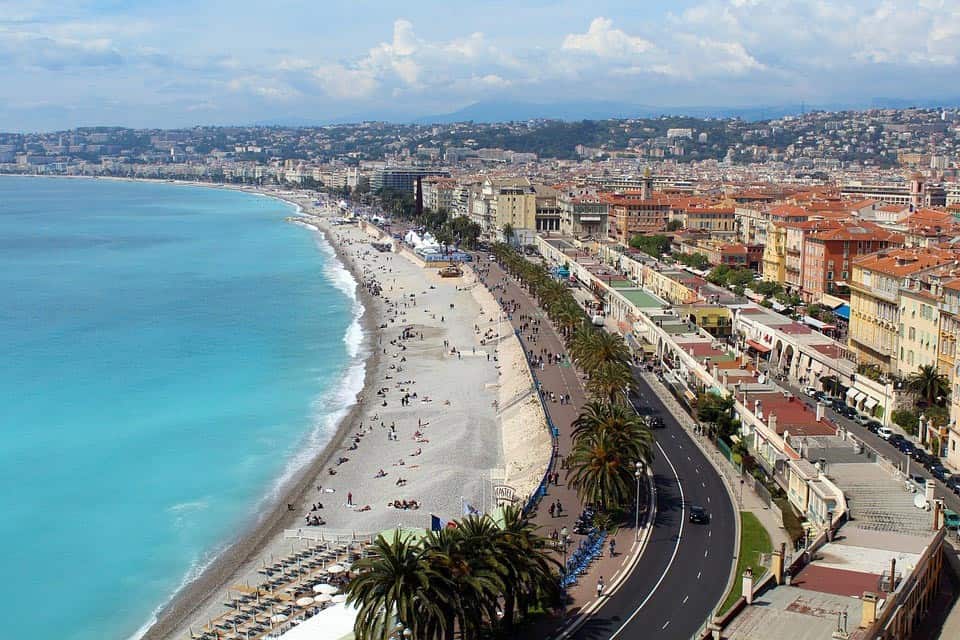 Nice, stands tall as the premier destination in the Riviera region.
This beautiful city is located just 20 miles off the Italian border. Its population is also low enough to allow for smooth transportation out and about the area.
The winter temperatures here are also high enough to let you walk out as you may please.
And if you like roaming, the city itself has many attractions you might want to explore. Only be sure that you have a French guide as many people here speak French entirely.
15. Mallorca, Spain
We have already explained that Spain experiences warmer weather because of being located further south of continental Europe.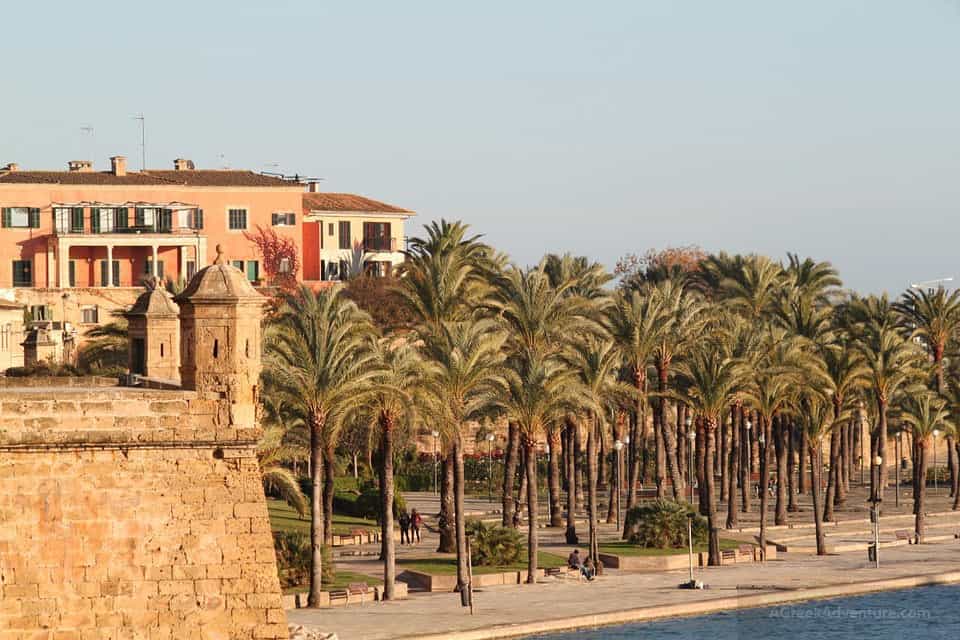 It is a port city whose shoreline is dotted with trees of various species. This is an ideal location for couples who just want to break away and spend some quiet time.
Several facilities are constructed solely for this end. Of these, the adults-only Pure Salt Port Adriano stands out.
Here, you will get in and enjoy some spacious suites which have balconies attached to them.
It is secluded and private enough to let you do whatever you want without unnecessary interference.
16. Lake District, England
The Lake District, England, is an amalgamation of sleepy villages that are quiet and detached enough for private stays and retreats.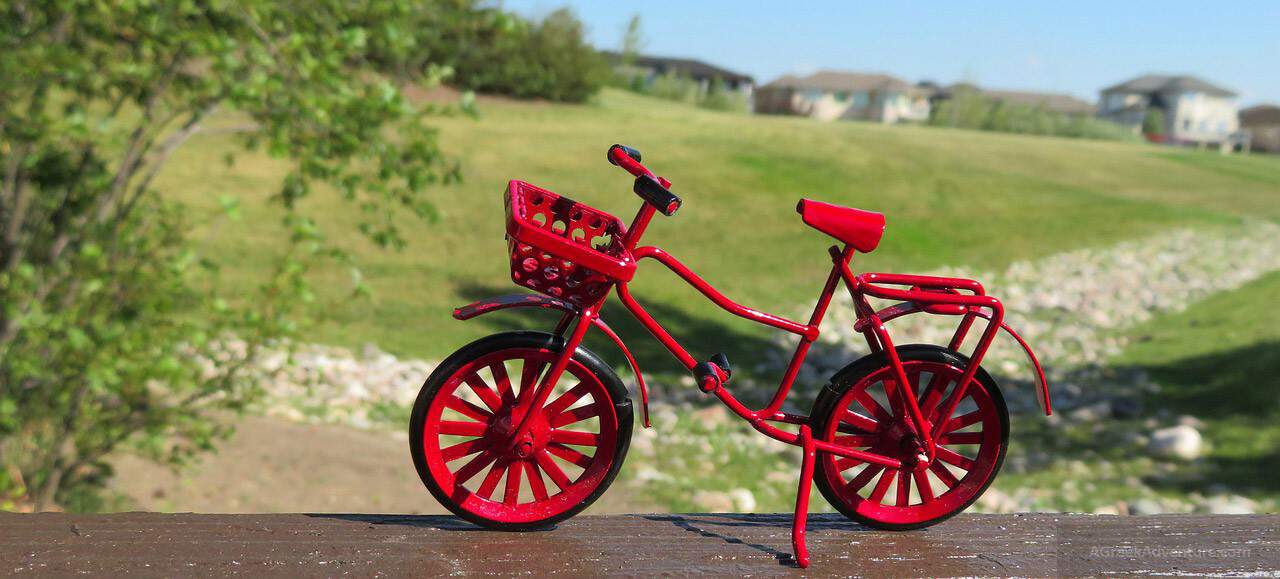 This is a great place to stay in and enjoy some quiet time. You will behold some beautiful sceneries, breathtaking vegetation, and a relaxed atmosphere.
Other than unwinding, the area is also the right place for matters of photography.
The serene environment gives an excellent background to any serious photographer.
With many commercial airlines mooting the idea of flying here, access to the place is going to be better and more convenient.
That place is considered one of the best places to visit in Europe in February for cycling. It is not the only one, but it is famous for the lake cycling rides.
17. Monte Carlo, Monaco
Monaco is one of those soft-spoken destinations in Europe and the world over.
This notwithstanding, it is still an idyllic location to consider retreating to for a holiday.
The weather in February is neither hot nor cold. This makes getting out a smooth and hassle-free undertaking.
Monaco is widely known for gambling, betting, and casinos.
Thus, it goes that this is the place to get to if you want to try your luck on several issues.
Being rich and developed, expect to part with plenty of money to be able to afford to stay and move around here.
18. Tallinn, Estonia
Tallinn is located at a stone-throw distance from the North Pole.
Its winters are subsequently colder and longer than those of the rest of the continent. On account of this, the entire city is an excellent place to be to experience some winter activities.
Though formidable, this city experiences fewer tourists at this time of the year.
By choosing to spend your February here, you will enjoy the benefits of limited congestion, greater breathing spaces, and the freedom to move around with limited hindrances.
Some winter lights festivals are also held around this time, which you may want to catch.
Conclusion on Where to Go in February in Europe
Our look into the best places to visit in Europe in February comes to an end here.
Are you still searching for where to go in Europe in the wintertime?
We now hope that you have obtained the insight you need to make a pleasant and successful trip. Make sure to check weather forecasts. We had some cancellations for activities due to that in a couple of our tours, so we learned the hard way.
This list is bound to change any time soon. We are aware of this fact, only too well.
That is why we are always on the lookout for any changes or improvements that may adversely affect the order and the cities in this list.
Do search this site as we have more posts on the best places to visit in Europe in other than February months like December, January, March (coming soon), and April (check this week). We even have budget-friendly places.
You can also subscribe to our newsletter for all such useful information.
Consider referring to this site in the future for the sake of staying abreast.
In the meantime, we wish you a pleasant trip ahead with the best places to visit in Europe this February.
If this article about the best European cities to visit in February made you want to check the cities on the list, consider checking out the articles below –
Top 20 Best Places to Visit in February in the USA (2023)
There are many benefits of taking a trip in February in the USA, fewer crowds, better deals, and atmospheric scenery that often verges into the truly spectacular.
You have a few choices if you want to take a beautiful winter US break; either embrace the cold and have as much fun as possible in the snowy landscapes, or head to states where you're guaranteed warmer weather. Here are our best places to visit in February in the USA…
1. Big Sky, Montana – one of the best US winter destinations for outdoor lovers
Why visit Big Sky, Montana in February? Explore wide open spaces and make the most of the fantastic snow cover.
Big Sky, Montana is the perfect US winter destination with the amazing levels of snowfall it receives and the abundance of winter activities it offers.
February is a good time to visit Big Sky because snow levels provide great slopes for skiing and snowboarding. Winter activities include sledging, snowmobiling, snow-go bike rides, ice trekking, and cross-country skiing.
For those less adventurous, the après ski scene is extremely happening and well worth a visit. Big Sky is truly the perfect winter destination! Other activities include nature zip lines, hikes, and escape rooms, and visiting the famous Yellowstone National Park.
Visitors' Centre Address: 88 Ousel Falls Rd Unit A1, Big Sky, MT, Phone: 406-995-3000
Average temperatures in Big Sky Montana in February are around 2 to -13 degrees
How to get to Big Sky
2. New Orleans, Louisiana – offers fun and partying on a great weekend getaway in February
Why visit New Orleans in February?
The best time to visit New Orleans is from February to May when the weather is comfortably cool and the celebrations are in full swing. February in New Orleans is host to a number of events, celebrations, and holidays.
The famous festival of Mardi Gras typically falls during the month of February and partaking in the celebrations and parades is truly a once-in-a-lifetime experience.
Other festivals in Crescent City are the Vietnamese New Year which features traditional Vietnamese food, performances, music, and activities; Valentine's Day that is celebrated by lovers across the country; and Black History Month that honors African American history.
Nicknamed the "Big Easy," New Orleans is known for its vibrant nightlife and live-music scene, and spicy, singular cuisine that comes from its history of French, African and American cultures. Some interesting sights include the French Quarter, Garden District, and the National WWII Museum.
How to get to New Orleans
3. Mendocino, Northern California – a gorgeous coastal destination to explore in February
Why visit Mendocino in February?
With sunshine and scenic views all year round, the Mendocino Coast is a beautiful destination at any time of the year.
February is the ideal time to visit for those looking to get away from the cold snowy winters and bask in the warm sun and fresh ocean breeze. Temperatures usually range from low 40s to high 70s.
Both visitors and locals alike are enchanted by the picturesque landscape, which features stunning shorelines, magical sea caves, cliffside trails, and breathtaking beaches.
This coastal city offers lots of land and sea adventure activities and is home to the Mendocino Headlands State Park and Museum, Mendocino Art Center, Russian Gulch State Park, and the 1909 Point Cabrillo Light Station.
How to get to get to Mendocino
4. San Antonio, Texas – one of the best places to visit in the USA in February
Why visit San Antonio in February?
Situated in south-central Texas, the city of San Antonio is known for its rich colonial heritage. Sights to visit include the Alamo, an 18th-century Spanish mission preserved as a Museum, the San Antonio River, and the miles-long River Walk. The promenade is filled with cafes, restaurants, and shops.
Because of its historical importance to the state and its family-friendly theme parks, San Antonio attracts tons of families with kids during the summer break.
However, Texan summer is almost unbearable with high humidity and temperatures exceeding 90F. The lesser crowds and pleasant weather make February a far better time to visit this incredible destination.
How to get to get to San Antonio
5. Death Valley, California – February is a much safer time to visit this famous National Park
Why visit Death Valley in February?
At the edge of the Great Basin Desert is a desert valley located in Eastern California. Known to be one of the hottest places on Earth, Death Valley is often compared with deserts in the Middle East and the Sahara.
As one of the hottest, driest, and lowest national parks and places in the world, Death Valley has unbearably blistering summer temperatures. Therefore, winter with one of the months February is the best time to visit. Temperatures in this month are still a very warm 23 degrees in February.
The national park in the valley is known for its unique wildlife such as desert bighorn sheep, lizards, and the tiny pupfish, which live in pools saltier than seawater.
The valley offers breathtaking views by day and stargazing across this mesmerizing landscape by night.
How to get to get to Death Valley
6. Palm Springs, California – one of the warmest vacation spots in February
Why visit Palm Springs in February?
The perfect place to escape winter, Palm Springs, California is easily one of the best places to visit in February in the USA.
Located 100 miles east of Los Angeles in the Coachella Valley region of the Sonoran Desert, the popular resort city is known for its clear blue skies, soft sunshine, natural hot springs, and luxurious amenities.
With opulent hotels, fine dining restaurants, world-class golf courses, and amazing weather, it is no surprise that Palm Desert is a winter favorite pick, especially amongst celebrities!
Summertime can get extremely hot. February is a great time to visit because temperatures are not too hot, at around 80F, making it ideal for outdoor activities like hiking, biking, sunbathing, and spa pampering.
How to get to get to Palm Springs
7. Vail Ski Resort, Colorado – for some of the best skiing in February in the USA
Why visit Vail Ski Resort in February?
Located near the town of Vail in Eagle County, Vail Ski Resort is a spectacular ski resort known for its quality of snow and slopes. Vail's varied landscape offers over 5000 acres of skiable area.
Besides skiing and winter sports opportunities, Vail offers pristine conditions with the perfect combination of over 300 days of sunshine and over 370 inches of snow each year.
With plenty of fresh powder and tons of accessible terrain, February is prime time to visit Colorado and especially the ski resort of Vail.
Besides on-slope action, Vail offers gourmet restaurants, local pubs, high-class entertainment, shopping, and a lively après scene. The lovely Vail Village, designed with cobblestone streets and alpine-inspired architecture, is sure to charm any visitor! Easily one of the best places to visit in February in the USA!
How to get to get to Vail Ski Resort
8. The Keys, Florida – a beautiful and warm winter vacation destination in February
Why visit the Florida Keys in February?
The tropical islands of Florida Keys are situated between the Atlantic Ocean and the Gulf of Mexico, approximately 100 miles south of the state of Florida.
These fabulous islands are known for their relaxing atmosphere, seaside sunshine, gorgeous scenery. There are plenty of activities like boating, kayaking, paddle boarding, snorkeling, and scuba diving.
Other attractions include art galleries, local boutiques, and fresh seafood. The southernmost city of Key West is famous for its bustling bars, Mallory Square's nightly Sunset Celebration, and the Ernest Hemingway Home and Museum.
February is a great time to visit with winter crowds tapering off, hotel prices becoming reasonable and the weather conditions being optimal 70s and 80s.
How to get to get to the Florida Keys
9. Leavenworth, Washington – a snowy US winter destination with plenty of charm and gorgeous scenery
Why visit Leavenworth in February?
Tucked in the Cascade Mountains of Washington, 100 miles east of Seattle, is Leavenworth.
This charming U.S. town has full-on Bavarian vibes from architecture, and street names, to seasonal festivals and tourist attractions.
February in Leavenworth is full of fun activities like wine tasting, snowmobiling, skiing, snowboarding, snowshoeing, sledding, live music events, and other typical winter activities.
With beautiful architecture, cozy cafes, and gourmet restaurants, Leavenworth is the perfect winter escape that takes you right to the heart of Europe.
How to get to get to Leavenworth
10. Hot Springs, North Carolina – for a great alternative February break
Why visit Hot Springs, North Carolina in February?
Nestled in the mountains of Western North Carolina, along the banks of Spring Creek and the French Broad River, Hot Springs is a town rich in history and culture.
Only a short distance from Asheville, this charming town is the intersection along the historic Appalachian Trail. Surrounded by the Pisgah National Forest, Hot Springs is ideal for outdoor enthusiasts.
It offers various hiking paths, white water rafting, mountain biking, or a visit to Rich Mountain Lookout Tower.
However, as the name suggests, Hot Spring is best known for its hot mineral springs. Though the hot mineral springs are open year-round, the experience of soaking in hot water at temperatures of 102F in cold climates is truly unique (and often preferred).
It is the perfect February destination for anyone interested in outdoor adventure, healing, and relaxation, or even a romantic getaway.
How to get to Hot Springs, North Carolina
11. Valley of Fire State Park, Nevada – pleasant temperatures and incredible scenery
Why visit Valley of Fire State Park, Nevada in February?
Valley of Fire State Park is known for its 40,000 acres of bright red Aztec sandstone outcrops that are tucked in gray and tan limestone. Key natural attractions include the Rainbow Vista, Pink Canyon, Fire Wave, White Domes, Seven Sisters, Fire Cave, and Beehives Cave.
This historic park houses ancient, petrified trees and petroglyphs that date back more than 2,000 years. A walk through this park is truly like walking through history.
Summers in the Nevada region can be extremely hot and harsh, making autumn and winter recommended times to visit. Here you can go hiking, trekking, or just exploring the incredible scenery at the Valley of Fire State Park.
12. Alta, Utah – one of the best US winter destinations to explore in February
Why visit Alta, Utah in February?
Located in the Wasatch Mountains of Utah in Salt Lake County, Alta is an amazing ski area, known for its wide array of slopes.
Alta averages 550 inches of snow each year and its soft snow slopes offer incredible skiing opportunities for every level of skier. Alta is popular for its stunning snow-covered scenery and fresh powder snow terrain.
Alta is best visited in the peak winter month of February when they have received plenty of snowfall, and the snow is soft and powdery.
13. Yellowstone National Park, Wyoming – the park takes on a different kind of beauty in February
Why visit Yellowstone National Park, Wyoming in February?
One of the most celebrated national parks in the US, Yellowstone is known for its picturesque natural beauty and exceptionally diverse wildlife.
Though summers are most popular, winter offers a unique experience and pristine views of white frosted trees. Skis, snowshoes, snow coaches, and snowmobiles are the main modes of transportation as roads close, rivers and lakes freeze, and winter storms blanket the park with fluffy, white snow.
Outdoor activity options are endless. Yellowstone offers miles of trails that lead past frosty woods, steaming hot springs, and snow-covered meadows and that can be explored on skis or snowshoe.
February is a good time to visit the national park because of the idyllic scenery, thinning crowds, and better chances of spotting iconic animals that tend to move to lower elevations in cooler temperatures.
In cooler climates, Yellowstone bears and wolves can often be spotted from the road, as they forage for food in preparation for hibernation. At Mammoth Hot Springs, you can easily spot bull elks and bison covered in snow.
Views of the steam from the geyser contrast against the snow and the blue skies are mesmerizing. Yellowstone's winter white landscape is truly heavenly.
In February, Yellowstone becomes a quiet haven, where you can truly escape, reconnect with nature, relax and renew body and spirit.
14. Petrified Forest National Park, Arizona – a February break with fewer crowds and more pleasant temperatures
Why visit the Petrified Forest National Park in Arizona in February?
Petrified Forest National Park, in northeastern Arizona, is home to the beautiful world-renowned Rainbow Forest. The Rainbow Forest is filled with colorful petrified wood and logs and offers stunning views.
The Rainbow Forest Museum displays exquisite paleontology exhibits, petroglyphs of Newspaper Rock, and the ruined village of Puerco Pueblo.
The park also contains the 1930s Painted Desert Inn, a museum with Hopi murals. There are various hiking and trekking trails, on which you can find fossils, wildlife, and wildflowers.
February in the Petrified Forest National is definitely calming, and serene beauty makes it worth visiting even in the winter/February.
15. Kirkwood, California – receives one of the highest snowfalls in the world so a great spot to vacation in February
Why visit Kirkwood in February?
Kirkwood Resort is a wonderful ski resort that receives one of the highest snowfalls in the world. It offers an extensive selection of terrain and several winter sports at affordable prices.
February is the perfect time to enjoy Kirkwood and its snow-covered surroundings. Kirkwood combines the conveniences of a destination resort with the laid-back atmosphere of a day hill. The quaint village is home to a handful of eateries, bars, and other shops.
16. San Diego, California – for a beautiful and warm (and cheaper!) February city break
Why visit San Diego in February?
San Diego is an excellent destination to visit in February because it offers a great escape from cold dreary weather – but San Diego offers a lot more than just pleasant temperatures and clear skies in the winter.
It is known for its sandy beaches, ocean-side activities, and family-friendly parks. You can choose from various activities such as sunbathing, surfing, kayaking, and bodyboarding.
San Diego offers almost picture-perfect year-round weather with sunshine and soft ocean winds. Average winter temperatures range from the mid-60s to 70s Fahrenheit making it ideal for more than seaside activities.
It also boasts 70 miles of pristine sand along its stunningly beautiful coastline, laden with cypress trees.
Other sights include the Immense Balboa Park, Japanese Botanical Gardens, Old Town San Diego, art galleries, museums, and gardens. With its rich cultural heritage and magnificent Pacific Ocean views, San Diego is one of "America's Finest City" and winter destinations.
17. Magic Mountain ski resort, Vermont – a fun winter's paradise
Why visit Magic Mountain ski resort, Vermont in February?
Located in Southern Vermont in New England is Magic Mountain is a ski resort on Glebe Mountain that features a 1,500-foot vertical drop.
This true skiing treasure is known for its steep narrow trails, glade skiing, and of course its affordable prices. The no-frills experience keeps the focus on the riding and the prices low.
Hiking is another popular activity in this scenic region.
With uncrowded slopes and fresh snow tracks that often last days, locals know Magic is the place to ski. The region is scenic with gorgeous views of the Green Mountains. And when it snows, Magic simply looks magical.
Visitors' Centre Address:
Average temperatures in Magic Mountain ski resort, Vermontin February is around -1 to -14 degrees
18. Providence Canyon, Georgia – explore wonderful scenery with fewer crowds
Why visit Providence Canyon, Georgia in February?
Providence Canyon, a 1,000-acre Georgia state park, is often referred to as "Little Grand Canyon". It is considered one of the Seven Natural Wonders of Georgia.
The park is below sea level with 16 different canyons, exposing 43 different shades of soil ranging from light orange, salmon, and red to white, purple, and pink.
These magnificent colors make this one of the most beautiful and breathtaking hikes in Georgia. The trails along the canyon offer striking views and make a great place to view a glorious sunset.
Nearby attractions include Amicalola Falls and Tullulah Gorge. Winter is a lovely time to witness the fascinating Providence Canyon State Outdoor Recreation Area, in the absence of hardwood foliage and vegetation.
19. St Augustine, Florida – makes a charming and warm February destination
Why visit St. Augustine, Florida in February?
Known for its marvelous beaches, St. Augustine is an amazing destination all year round. Winter is especially a great time because while the rest of the country is dealing with harsh cold temperatures and snow, St. Augustine is reveling in the sun.
In February temperatures are pleasant, fluctuating between 40 to 70F, crowds are less, and you can often find many off-peak season deals.
Attractions include St. Augustine Fountain of Youth, the Spanish masonry fort of Castillo San Marcos National Monument, and St. Augustine's Lighthouse and Maritime Museum.
The region has an interesting ghost tour, plenty of golf courses, and the remarkable San Sebastian Winery.
20. Table Rock State Park, South Carolina – perfect for nature and outdoor lovers or a great family vacation
Why visit Table Rock State Park, South Carolina in February?
At the edge of the Blue Ridge Mountains in northern Pickens County is a 3000-acre park called Table Rock State Park. The park contains the Pinnacle Mountain, the tallest mountain in the state, and is known for its remarkable natural beauty.
The towering mountain serves as a beautiful backdrop for the park and its facilities. The park contains cabins, a campground, and an old-fashioned swimming hole on one of the park's two lakes.
Pinnacle Lake and Lake Oolenoy are populated with diverse fish including bass, bream, and catfish.
Activities include camping, swimming, boating, paddling, kayaking, canoeing, hiking, biking, and bird watching are offered in the park.
Table Rock is also an access point for the well-known Foothills Trail and Palmetto Trail. Table Rock State Park is a classic getaway for any looking to enjoy the cool winter air and natural outdoors. Enjoy!
Visitors' Centre Address:
Average temperatures in Table Rock State Park, South Carolina in February is around 13 degrees
Frequently asked questions
1. Where should I go on vacation in US in February?
The USA offers loads of great destinations to vacation in February. Big Sky in Montana is a great option for amazing levels of snowfall and an abundance of winter activities, New Orleans is best for partying at the Mardi Gras festival, Palm Springs is one of the warmest vacations spots in February or alternatively head to the Florida Keys for gorgeous beaches.
2. What is the best island in US to visit in February?
Some gorgeous island vacation destinations to visit in February in the USA include Marco Island in Florida a barrier island home to resort accommodation, beaches, marinas and golf courses, Maui in Hawaii which has 30 miles of stunning beaches and Hilton Head Island in South Carolina for Atlantic Ocean beaches, golf courses and a Lighthouse.
3. Where is there sun in USA in February?
Some of the sunniest places to visit in the USA in February include Yuma and Phoenix in Arizona, Miami and the Florida Keys, Savannah in Georgia, San Antonio in Texas, Honolulu in Hawaii and Las Vegas, Nevada which averages around 79% of sunshine in February.
4. Where is the cheapest place for Winter Sun?
If you're looking for a cheap sunny vacation to take in the winter in the USA then Las Vegas in Nevada is a great option so is Miami in Florida, San Diego in California, Key West in Florida, Phoenix in Arizona or Gulf Shores in Alabama.
5. Where to travel in US in February?
There are some great destinations to travel to in the USA in February, head for Alta in Utah for great snow fall and incredible skiing opportunities, St Augustine in Florida for a charming and warm February destination and Hot Springs in North Carolina for hot mineral springs which are open year-round.
We also have posts on…
My first true adventure began as a six month voyage around South East Asia as a fresh faced backpacker and ever since I've lived a semi nomadic existence, clocking up visits to over 40 countries. I'm a lover of US Road Trips, deserted beaches bathed in warm glow of a sunset, Cuban mojitos, travel destinations far away from the tourist crowds and all things Scandinavian – from cloudberry liquors to Nordic noirs. When not wandering the world and running Global Grasshopper, you'll find me walking my rescued Greek street dog in leafy South West London, strolling around the Brighton Lanes on random day trips, hunting for photogenic landscapes or daydreaming about my favourite places; Havana, Copenhagen, Italy, Laos, California and the surreally beautiful landscapes of a wintry Iceland.
Is golf shore a good place to visit in february
Lets Chat About Your Vacation!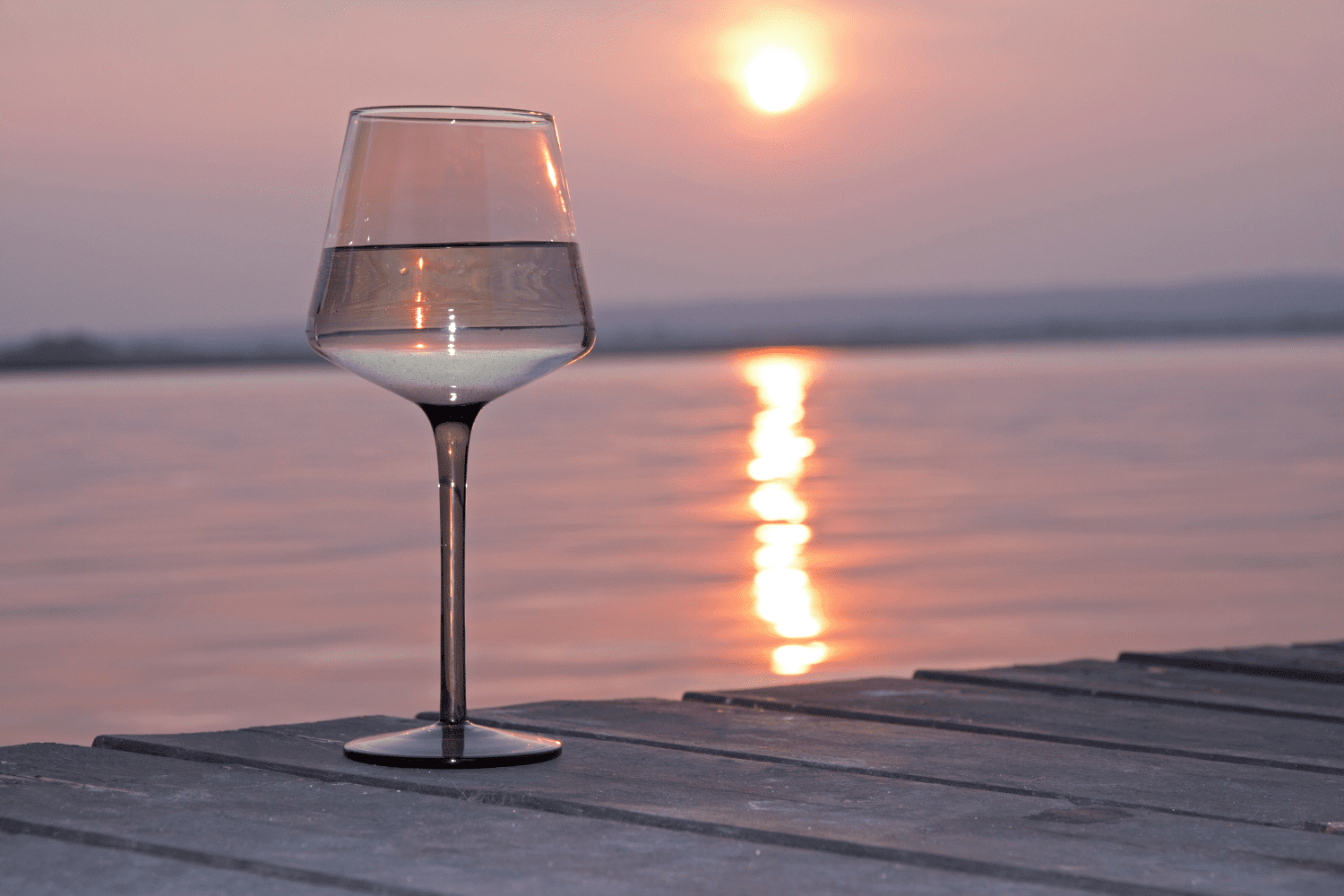 Home Everything You Need To Know About Gulf Shores in February Everything You Need To Know About Gulf Shores in February
It's always the right time of year to visit the Gulf of Mexico ! If you find yourself with a case of the winter blues, why not plan a much-needed getaway to Gulf Shores? With average temperatures hovering around 60 degrees , paired with clear sunny skies, th e Gulf Shores area is the perfect escape from cold winter weather. Keep reading , and we'll tell you all about Gulf Shores in February .
As you're planning your February beach vacation , be sure to take a look at our Activities Guide to learn about the area's best attractions and activities!
Things to Do in Gulf Shores in February
Please note that some of the experiences listed below may have COVID-19 restrictions. Be sure to check each website prior to your visit.
Outdoor Attractions
Snow is a rare occurrence here along the Alabama Gulf Coast , which means that you can enjoy a plethora of outdoor activities during your February vacation in Gulf Shores. Our area is known for pristine white beaches and gorgeous flora and fauna that are dying to be explored.
Romantic Activities
It's all too easy to get caught up and in the hustle and bustle of our daily lives, and sometimes we forget to make time for romance. This year celebrate love and spend Valentine's Day in beautiful Gulf Shores. There are a plethora of romantic activities in the area that you and your sweetheart can enjoy.
Delicious Dining
No getaway is complete without indulging in local cuisine. After all, calories don't count on vacation, right? Whether you're searching for a laidback seaside spot or a fine dining experience, there's something here for you along the Alabama Gulf Coast.
Start Planning Your Getaway
As you're planning your getaway to Gulf Shores in February, Harris Vacation Rentals is your best choice for accommodations . We offer vacation rentals in Gulf Shores , Fort Morgan , and Orange Beach , and they all vary in size and shape. Whether you're looking for a rental that's pet-friendly , oceanfront , has an elevator, or has a private pool , we've got you covered. Some of our properties even have hot tubs, so that you can sit outside and enjoy the steam on chilly winter evenings while you sip on a cocktail.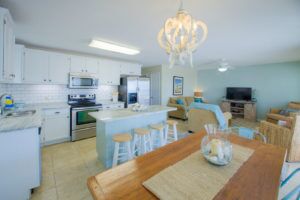 One of our favorite vacation homes in Gulf Shores is 50 Shades of Blue , which features three bedrooms, two bathrooms, and two spaci ous decks that are perfect for anyone that loves a great beach view. The home is located in the heart of Gulf Shores, keeping you close to all the area's best attractions . It also provides a fully-equipped k itchen, a heated pool, a washer and dryer, comfortable living areas, and more!
Check our availability and book your vacation today. We can't wait to host you!
Source https://mindfultravelexperiences.com/best-places-visit-europe-february/
Source https://globalgrasshopper.com/destinations/north-america/20-best-places-to-visit-in-february-in-the-usa/
Source https://ourgulfshoresvacation.com/gulf-shores-activities/gulf-shores-february/