17 Top Tourist Attractions in Vancouver
Widely considered one of the most beautiful cities in the world, Vancouver is set in a stunning spot with scenic shores and soaring mountains lying all around it. The second most popular place to visit in Canada after Toronto, there are fine dining and fantastic shopping options, outdoor activities and enticing tourist attractions in Vancouver.
Cultured and cosmopolitan, Vancouver has many different neighborhoods to explore with pretty parks and gardens. Aside from visiting its multitude of museums and galleries, you can also head to nearby beaches or go hiking and skiing up in the mountains. With so many things to see and do in both the city and its surroundings, Vancouver is definitely well worth checking out if you have the chance.
17. Science World [SEE MAP]
© Dreamstime
A fascinating place to visit, Science World is home to all kinds of interesting exhibitions that shine a light on everything from art and the body to water, air, and animals. Set at the end of False Creek, it occupies a state-of-the-art center that is instantly recognizable due to its distinctive geodesic dome.
Since opening in 1989, the museum has been a firm favorite with locals and tourists alike. Its interactive displays encourage you to explore the fields of science and technology. Besides trying out fun hands-on activities and experiments, you can also watch live demonstrations or educational films in its gigantic Omnimax Theatre.
16. Bloedel Conservatory [SEE MAP]
© Dreamstime
Perched atop the city's highest point are the lovely lush gardens and aviary of the Bloedel Conservatory. Located within Queen Elizabeth Park, its huge historic dome is a treat to explore with beautiful exotic plants, trees, and birds.
Looking out over the city and its surroundings, the colossal conservatory was founded in 1969 and now contains three separate climatic zones and habitats. While wandering about its humid tropical rainforest and dry desert areas, you can spy more than five hundred species of flowers, plants and trees. Countless colorful birds flit about freely overhead.
15. Vancouver Lookout [SEE MAP]
© Dreamstime
If you're after city panorama, then you can't beat a trip to the top of the lofty Vancouver Lookout. Towering 550 feet above street level, its futuristic viewing deck offers unrivaled 360-degree vistas of the city, surrounding mountains and the sea.
Located atop the soaring Harbour Centre skyscraper, the lookout lies in the centre of Downtown Vancouver, just a stone's throw from the waterfront. Guests can also learn about the attractions and historic sites down below or stop off for a delicious meal at its revolving restaurant.
14. Spanish Banks Beach [SEE MAP]
© Dreamstime
Set just fifteen minutes' drive to the west of town are the scenic and serene sands of Spanish Banks Beach. Lying alongside the shores of English Bay, it has an outstanding array of outdoor activities, as well as epic views over both the nearby coastline and Vancouver in the distance.
Aside from lounging on the beach and swimming in the sea, visitors can play volleyball or soccer, and there are cycle paths, picnic areas and park benches dotted about. In addition, the beautiful beach has some great kitesurfing and skimboarding with lifeguards posted during the summer months.
13. VanDusen Botanical Garden [SEE MAP]
© Dreamstime
The vast and verdant VanDusen Botanical Garden is just ten minutes' drive to the south of the center. It has lots of pretty paths and ponds and stunning scenery wherever you look.
First opened to the public in 1975, the gorgeous garden now has countless different sections, including a maze, meditation garden, Rhododendron Walk, Korean Pavilion and sino-Himalayan area. A particularly magical time to visit is around Christmas when thousands of twinkling fairy lights coat its plants, trees and shrubs.
12. Queen Elizabeth Park [SEE MAP]
© Dreamstime
Right next to the garden you can find the enormous Queen Elizabeth Park which attracts both locals and tourists alike. Centered around Little Mountain, the highest point in the city, it boasts breathtaking views over Vancouver and has loads of lovely green spaces and fun outdoor activities for visitors to enjoy.
Besides walking, jogging, and cycling around its scenic confines, you can play pitch-and-putt golf or tennis, with countless playing fields and sports facilities. In addition, it contains a number of idyllic gardens, as well as Bloedel Conservatory and Nat Bailey Stadium, which is where the Vancouver Canadians play their baseball games.
11. Vancouver Aquarium [SEE MAP]
© Dreamstime
One of the city's main tourist attractions, Vancouver Aquarium is home to an array of aquatic animals, exhibits, and ecosystems. Located within the sprawling confines of Stanley Park, the marvelous marine center is a delight to explore due to all its incredible sea creatures both large and small.
First opened in 1956, the aquarium now impressively houses over 70,000 animals with seals, sea otters, and penguins on show alongside vast shoals of shimmering fish. While it mainly focuses on animals and ecosystems from Canada, and its surrounding cold waters, some sections delve into the tropics or Amazon rainforest, with snakes, sloths and caimans also on display.
10. Kitsilano Beach [SEE MAP]
© Dreamstime
Although it lies just ten minutes' drive to the west of the center, Kitsilano Beach feels a world away from the hustle and bustle of Downtown Vancouver. Facing out onto English Bay, it boasts stunning sands and scenery, as well as the city's only saltwater swimming pool.
Particularly popular during the summer months, the beach has playgrounds, picnic areas, and volleyball courts, with basketball and tennis also on offer. Aside from all its outdoor activities, Kitsilano Beach is also known for its awe-inspiring views over the bay, city and mountains in the distance.
9. Dr. Sun Yat-Sen Garden [SEE MAP]
jmv / Flickr
Vancouver's Chinatown is home to the first Ming Dynasty-styled garden built outside of China, with 52 craftsmen coming from Suzhou, China, to ensure the authenticity of the Dr. Sun Yat-Sen Classical Chinese Garden. Named in honor of the first president of the Republic of China, the garden takes visitors back to 15th century China, though it was built only in the mid 1980s.
The garden's rocks that were imported from Suzhou, plants, water and architecture blend into an oasis of serenity in this bustling city. The garden's courtyards provide a good place for visitors to relax and let their senses take over.
8. Robson Street [SEE MAP]
Shinsuke Ikegame / Flickr
Just as New York has its Madison Avenue and London has its Knightsbridge, Vancouver has Robson Street, the best shopping district in British Colombia. Named after a provincial premier, Robson Street has been attracting shoppers like honey draws flies since the late 1800s.
Robson Street has more than just fashionable shops and upscale boutiques. It also offers art galleries, and casual and fine dining in various ethnic cuisines. Street performers come out in force at night to entertain shoppers or people-watchers who sip coffee at a sidewalk café.
7. Museum of Anthropology at UBC [SEE MAP]
© Dreamstime
The Museum of Anthropology at the University of British Columbia is a must-see for anyone who wants to learn more about native peoples of the world, including British Columbia's Northcoast Indians who are known as First Nations. Founded in 1949, the museum houses 38,000 ethnological items and more than 500,000 archaeological objects.
Wonderful examples of huge totem poles, used by Northcoast natives to tell stories, can be found here as well as implements used by all indigenous peoples in their daily lives. Besides being a public museum, the Museum of Anthropology is Canada's largest teaching museum, though it is difficult to imagine anyone studying in this spectacular setting that overlooks the sea and mountains.
6. Canada Place [SEE MAP]
© Dreamstime
Canada Place is a striking landmark on Vancouver's skyline, with fabric-covered roof peaks that resemble sails. The facility itself is colorful with the colors representing the diversity found in Canada. Canada Place was built in 1927 to serve Canadian Pacific Railway and other traders shipping goods by sea across the Pacific Ocean.
Today, the multipurpose facility sends passengers on cruises to Alaska. It also is home to the Vancouver World Trade and Convention Center and a major hotel. Remodeled over the years, the waterfront Canada Place served as the Canadian Pavilion during the 1986 World's Fair.
5. Grouse Mountain [SEE MAP]
© Dreamstime
The first people to climb Grouse Mountain, just 15 minutes outside of Vancouver, hunted grouse on their way to the top, thus giving the mountain its name back in 1894. Grouse Mountain today is one of the most popular year-round adventure attractions in Vancouver, with hiking in the summer and great skiing in the winter.
Any season of the year, a tramway whisks visitors to the top of the mountain where they'll see awe-inspiring views as well as nature movies. The resort also boasts a wildlife refuge, complete with bears, wolves and interpretive programs. Equally enjoyable is a lumberjack show where visitors can watch lumberjacks competitively chop, saw and roll logs.
4. Stanley Park [SEE MAP]
© Dreamstime
Stanley Park is a treasure set on almost 1,000 acres in central Vancouver. The city's first and biggest park is a place to relax with a bike ride on 8.8 kilometers (5.5 miles) of the seawall along English Bay. Meanwhile, 27 kilometers (16.7 miles) of trails through a rainforest beckon visitors who prefer a more leisurely pace as they stop to enjoy wildlife, such as the hundreds of species of birds that call the park home.
The City of Vancouver, which owns the park, offers horse-drawn carriage rides through this serene and scenic setting. Nine totem poles carved by First Nations tribal members add a colorful touch to the park, which has been serving the city since 1888.
3. Granville Island [SEE MAP]
© Dreamstime
One of the most successful urban renewal projects in North America, Granville Island (actually a peninsula) started off as industrial land. Overtime, its warehouses and shops were abandoned and left to decay when the industry moved on. Today Granville Island serves many uses.
A public market selling fresh produce and fish is open daily. There are waterfront restaurants, art galleries and a lively entertainment scene that offers everything from comedy to contemporary theater, with plenty of buskers to entertain shoppers throughout the market and around the boutiques.
2. Gastown [SEE MAP]
© Dreamstime
Gastown is Vancouver's Old Town. The city's original city center was named for a Yorkshire seaman, "Gassy" Jack Deighton, but became Vancouver in 1886. It was destroyed by fire that same year, and was quickly rebuilt, but deteriorated in later years.
Gastown was reborn in the 1960s. Today, Gastown is Vancouver's center for art, food, fashion and entertainment. As a national historic area, Gastown's old buildings are filled with trendy shops and boutiques, innovative restaurants, traditional Native and cutting edge art, and a lively entertainment scene.
1. Capilano Suspension Bridge [SEE MAP]
© Dreamstime
A walk through the forest takes on an entirely new meaning when it comes to the forest at Capilano Suspension Bridge Park. Visitors walk among the upper reaches of an old-growth rain forest on a suspension bridge that is 140 meters (460 feet) long and peaks at 70 meters (230 feet high) as it crosses the Capilano River.
The park also offers Cliffwalk, a walkway that clings to the side of a granite cliff, and Treetops Adventure where seven suspension bridges are as high as 30 meters (100 feet) above the forest floor, with platforms where visitors get a squirrel's eye view of the forest. Less adventuresome visitors will enjoy strolling a ground trail and seeing Totem Park and Northwest natives making traditional crafts.
Map of Vancouver
© OpenStreetMap © MapTiler © Touropia
Vancouver Bucket List: What To Do In Downtown Vancouver
It's pretty likely that this post contains affiliate links. If you make a purchase through them I will receive a small commission, at no extra cost to you.
Canada is the place to go if you love being outdoors. This first section about my Canadian road trip is all about Vancouver; the best things to do in the city and its surrounding areas.
While the surrounding Vancouver hikes are a treat for any outdoor enthusiast, there are also plenty of Vancouver attractions to see in the city.
I'd suggest spending a day exploring the Downtown streets, wandering from landmark to landmark. And definitely try out some of the mouthwatering food.
This Vancouver bucket list offers a list of things to do in Downtown Vancouver, as well as tips on where to eat, where to stay, and how to get around the city.
Enjoying the view over Vancouver at dusk
About Vancouver
Vancouver is a bustling city in the South-West region of Canada, in British Columbia. Vancouver consistently ranks in the top five cities worldwide for liveability and quality of life.
Having experienced the Vancouver lifestyle, even if only for a week, I can see why. It's a modern city, where you can still see traces of its industrial past in areas like Granville Island and Gastown.
This gives the city a beautiful balance between a feeling of modernity and old fashion. It is also a city surrounded by forests and mountains, which you can easily explore from Vancouver.
Exploring Downtown Vancouver
Top things to do in Downtown Vancouver
Considering the long journey we had; after being awake for 24 hours, a 10-hour flight and a 4-hour train, we woke up on the first day still feeling a little out of it.
So we started our Vancouver itinerary with a relaxing day exploring the downtown area and the main attractions and points of interest.
Luckily for us, there were plenty of things to do in Downtown Vancouver, so we were occupied from the get-go. Here's a list of the top things to do in Vancouver Downtown district – these are also free to do.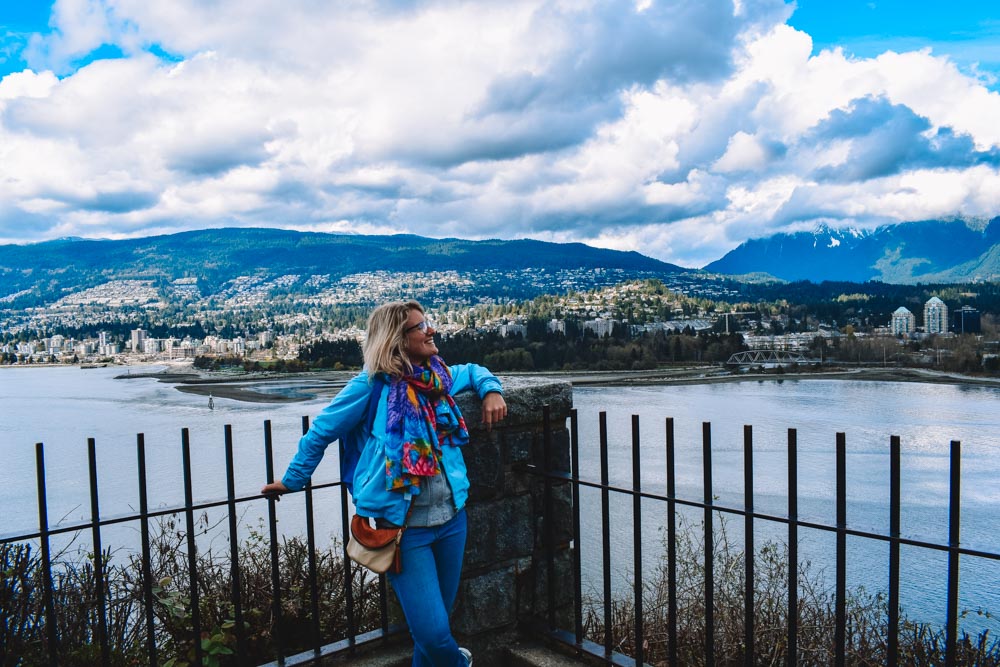 Enjoying the views from Stanley Park in Vancouver
Granville Island
First thing, we headed to Granville Island to explore the shops and have lunch at the food market. Granville Island has a clear industrial past, with cranes and rail tracks still around.
Over time, it was remodelled by the influx of artists and musicians, which gives it a timeless and old fashioned feeling.
It's located along the river, and is a departure point for ferries that cross over to Downtown, or the whale watching tours.
The market at Granville Island was one of my favourite areas of Vancouver, the food was amazing and it had some really chill vibes.
We got food from one of the market stalls and then sat along the river to eat it; a great way to start our first day in Vancouver. Even if you only have one day in Vancouver, it's a must-visit lunch spot.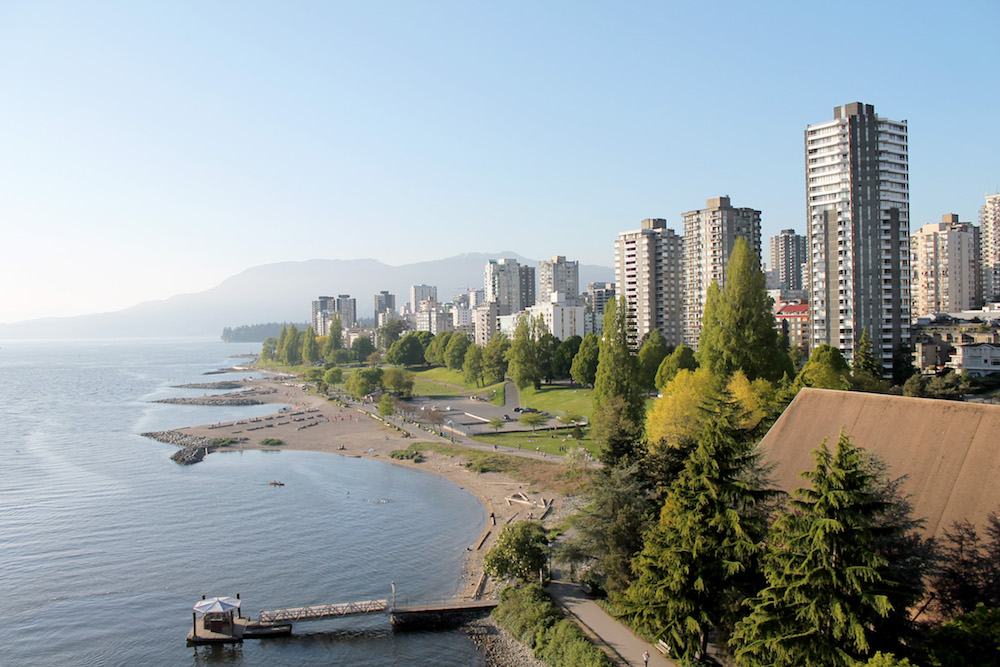 The Vancouver city skyline and beach – Photo by Shaylen Anita on Scopio
Canada Place
We then drove to Canada Place, an iconic landmark located in the heart of Vancouver's waterfront. This is also where the seaplanes for Vancouver Island and Victoria depart from.
I got way more excited than I should have about seaplanes (my friends refused to get one as they have issues with seasickness… I think I need better friends).
The seaplanes in Vancouver
Stanley Park
From there we then went on to Stanley Park. This is a park that is almost entirely surrounded by water, located close to Downtown Vancouver.
One of the popular Vancouver activities to do here is to cycle around the park and island. However, since the weather wasn't the best, we decided to drive around it instead, stopping at the main landmarks and viewpoints.
Here's an e-bike tour you can join that leaves from Stanley park. It's one of the best spots to visit also if you're travelling to Vancouver with kids.
Bridge views from Stanley Park
VanDusen Botanical Gardens
Another great place to visit while in Downtown Vancouver are the splendid botanical gardens.
Take a walk through the gardens and discover all the beauty inside. There's a maze, a stone garden, and a stunning pond to admire.
You'll find an abundance of plantlife, as well as birds, bees, and other small wild animals. There are also group tours that you can join to learn more about the gardens.
Vancouver Lookout
Want to fit in all the best things to see in Vancouver at once? Head up to the Lookout. Standing at 147 metres high, this tower on top of an office building offers 360-degree views of the city below.
To reach the top you'll take a trip in a glass elevator – taking in the scenes as you get higher up. Book your entrance ticket to the Lookout online and avoid queues when you arrive.
Capilano Suspension Bridge
For those not afraid of heights, this is one of the most spectacular things to do in Vancouver. The suspension bridge crosses the Capilano River and offers breathtaking scenes of the treetops below.
The bridge is located in the Capilano Suspension Bridge Park, which offers a range of fun activities as well, including a new cliffwalk and a visit to the birds of prey centre.
You can book an entrance ticket and round trip shuttle online to enjoy a self-guided tour of the park.
Exploring the suspension bridges in Vancouver
Where to eat in Vancouver
Food is all part of the Vancouver experience. You'll find plenty of restaurants and cafes to satisfy any craving, but be sure to look out for one (or all) of the following before you leave.
Waffles at Medina Cafe
This may be more of a dessert than breakfast, especially if you pair any of Medina's scrumptious waffles with their innovative and delicious dips.
White chocolate, pistachio, and raspberry caramel are just a few of the divine dipping flavours. They also have savoury food for those who aren't such big sweet-waffle fans.
Hotdogs at Japadog
Japanese-inspired hotdogs, sold at multiple street carts throughout the city, Japadog is a must for lunchtime in Vancouver. These hotdogs are no ordinary hotdogs.
There's an assortment of sausages and a treasure trove of toppings, including fried mash potato and even seaweed. You can also grab fries and a drink with your meal, making it filling and delicious.
All-day Breakfast at Jam Cafe
If you're a breakfast fan, you're going to fit in really well at Jam Cafe. Try their extravagant french toast, or dig into the raspberry lemon pancakes.
If you're in need of a bit of a wind-down drink, try out a coffee with a kick paired with your breakfast meal.
Some absolutely incredible cinnamon rolls we had in Vancouver!
Where to stay in Vancouver Downtown
We were very lucky that we have a friend that lives in Vancouver who could host us for the week, as accommodation like everything else in Canada, can be quite expensive..
We were staying close to the University of British Columbia campus as that is where our friend studies. While we thought the area was great fun, it is not ideally located to explore Vancouver.
As obvious as it may sound, you are better off getting a place in the downtown area. So that you can be central for the nightlife but also have easy access to the roads to go hiking outside Vancouver.
Being one of the more vibrant places to stay in Vancouver, Downtown is perfect for those who like to get out and about not only during the day, but at night as well.
There are some superb accommodation options in the area that will cater to your every need.
EXchange Vancouver Hotel
EXchange Vancouver Hotel is one of the fancier hotels in Downtown Vancouver. It's perfect for those looking for a little luxury to spice up their holiday.
It's located a mere 200-metres from the Waterfront Centre Mall and each room is adorned with beautiful views over the city.
The on-site restaurant serves delicious meals, leaving you with one less thing to stress about during your travels.
One of the killer whales we saw during our whale watching tour in Vancouver
Best Western Plus Sands
The Best Western Plus Sands is located in the heart of Downtown Vancouver just a 4-minute walk from English Bay Beach.
The on-site Park restaurant specialises in fresh seafood and the Bayside Lounge offers views over English Bay and serves delicious cocktails.
The hotel offers a gym facility for those looking to keep fit during their holiday, and each room has WiFi, a flatscreen TV, and a coffee machine.
View of the Lighthouse and sea at Lighthouse Park in Vancouver
GEC Granville Suites Downtown
GEC Granville Suites Downtown is located in the entertainment district of Downtown Vancouver. The hotel provides its occupants with a gym, sauna, and rooftop deck, as well as an on-site restaurant serving American cuisine.
Each room has access to WiFi, an iPod docking station, fridge, microwave, and coffee and tea making facilities. This is the perfect hotel for those who want to stay thoroughly entertained in the evenings without going out.
O Canada House Bed & Breakfast
O Canada House Bed & Breakfast is the perfect accommodation option for those looking for a home away from home. The rooms are elegantly decorated and have stunning views of the city.
Breakfast is served each morning, and guests have 24-hour access to the stocked pantry. This means you'll never be left feeling peckish.
The garden terrace is a beautiful place to relax in a natural setting before heading out for a day of adventure.
Exploring the hikes in and around Vancouver
Getting around Downtown Vancouver
Vancouver is a very compact city. In fact, it often amazes people how tiny it really is. This means making your way around the city is not only easy but fairly affordable.
If you're planning to go beyond Vancouver, for example on a road trip on the Sea to Sky Highway or even just to some of the surrounding hikes and waterfalls in this Vancouver bucket list, you will most likely need to rent a car.
With all the public transport options available in the city, you might not need to use your car within Vancouver. The city is small, the roads are narrow and there aren't many available parking spots.
However it's still good to have one if you want to go beyond Vancouver. There are also other ways to get around Vancouver.
Uber took its sweet time getting to the city of Vancouver but in 2020 it finally arrived. While it may not be the cheapest way to get around, it's very convenient and a great option for those who have a little cash to spend.
Uber might be the most popular rideshare app, but it's not the only option. Be sure to compare prices with apps like Lyft too.
Enjoying the sunset from Spanish Banks Beach in Vancouver
Walking
For short trips, walking is a great way to get around. It's a very safe city, even at night. Obviously, it's always a good idea to exercise caution as petty theft happens in every city. But in general, you should feel very safe.
Walking around the city gives you the chance to take in all the sights and smells, and explore hidden gems around Vancouver.
Cycling
There are plenty of bike trails around Vancouver, and even better, a whole host of places you can rent them. Rent a bicycle for your entire stay, or just a day to explore the city and get a little exercise while doing it.
Be sure to carry a bike lock around with you to keep the rental bike safe at all times. Here are a few of the bicycle trails around the city worth exploring:
Stanley Park
Sunset Beach – Kitsilano Beach
Central Valley Greenway
Queen Elizabeth Park – VanDusen Botanical Gardens
Jericho Beach – UBC – Pacific Spirit Regional Park
Exploring the woods in Deep Cove, on the outskirts of Vancouver
Public Transit
The public transit system in Vancouver is safe, reliable, and convenient. You'll pay $2.95 Canadian Dollars to travel one zone.
The SkyTrain directly connects the airport and Downtown Vancouver. It's a direct trip that is often a lot faster and cheaper than taking a taxi or a shuttle.
Buses run often and have bike racks for convenience. There's also the seabuses which travel between Downtown Vancouver and North Vancouver.
And the West Coast Express which offers many stops between Downtown Vancouver and Mission.
Another extension of Vancouver's public transit is HandyDART, a door-to-door rideshare service that operates throughout the city.
If you plan on using public transit on a regular basis during your stay, then consider getting a Compass Card.
This allows you to prepay for your rides so you don't have to carry cash around with you. You also get a discounted rate if you use the Compass Card.
Views in Downtown Vancouver
Wrapping up Vancouver Downtown things to do
In this article, I tried to give you a summary of all the fun things to do in Vancouver. But there are definitely more to discover!
Both the city and the surrounding natural wonders offer plenty of adventure and experience.
If you're an outdoors lover you will want to check out these epic waterfalls near Vancouver and our awesome road trip to Whistler.
Have you been to Vancouver? What did you think of it? The only way to truly see what the fuss is all about is to visit this epic city yourself.
Let me know in the comments below! If there are other activities that would rank high in your Vancouver highlights I'd love to hear what they are!
Can't get enough of Vancouver? Check out this top 10 things to do in Vancouver list.
Enjoyed reading my Vancouver bucket list? Pin it!
Posted on Last updated: December 8, 2020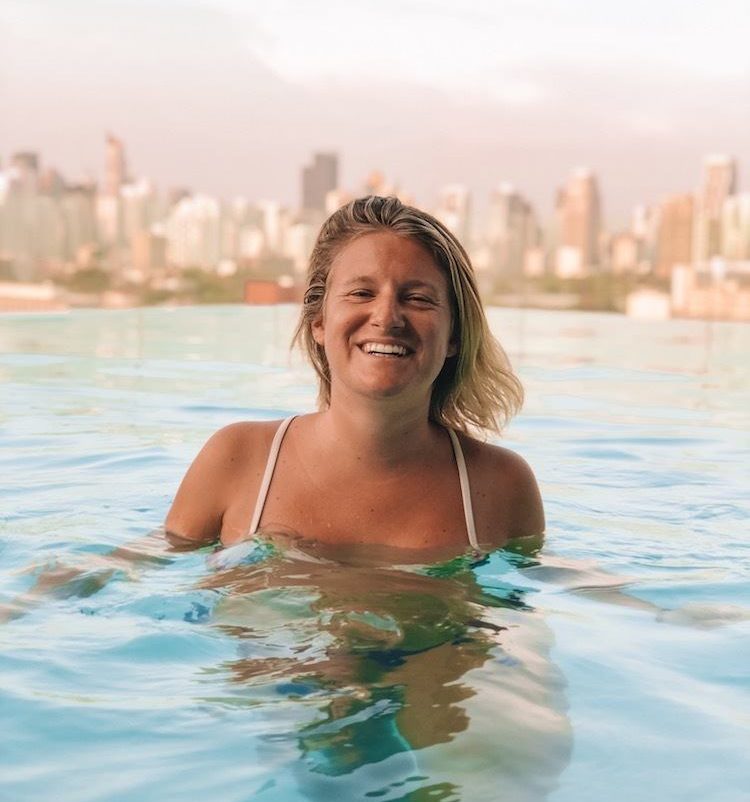 Hi, I'm Greta, thanks for stopping by! In 2017 I left my life as a management consultant and started chasing waterfalls, sunsets and views around the world. In this blog I share all my favourite travel stories and tips, to help you make the most out of your own trips!
Looking for something?
Follow me on socials:
Popular posts: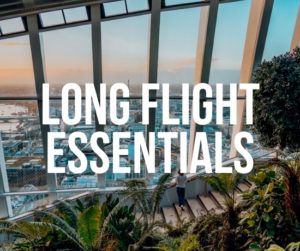 Affiliate Disclosure
Greta's Travels is a participant in the Amazon Services LLC Associates Program, an affiliate advertising program designed to provide a means for sites to earn advertising fees by advertising and linking to Amazon.com.
As an Amazon Associate, I earn from qualifying purchases. Greta's Travels is also a participant with the Booking.com, Klook and GetYourGuide Affiliate Programs. All purchases or bookings you make through Greta's Travels come at no extra cost to you.
16 Best Things to Do in Vancouver in Winter for 2022
Unforgiving Canadian winters are the stuff of legend, and yet if you look at any list of the best things to do in Vancouver in winter you'll see that it's not all gloves and toques – though you'll need those too.
In fact, depending on who you ask winter just might be the best time to visit. The city's natural beauty sparkles, there's a lot more space to move around, and we're not sheeted in ice like Calgary or Montreal.
Let's heat things up a bit with some top Vancouver winter activities.
Vancouver Winter Activities and Top Things to Do
Ski and Snowboard the Local Mountains
Talk to any local about Vancouver winter activities and they'll launch into the usual speech: 'you can step outside your office or hotel in downtown Vancouver and be on the slopes in 30 minutes.
This is no word of a lie – in fact, there are three local ski mountains to do it.
Yes, just above North Vancouver on the North Shore Mountains are the following:
(33 runs and 5 terrain parks, most accessible and best for snowboarders) (40 runs, best for beginners and cross country skiing) (53 runs, largest total terrain and best for experienced skiers)
Still not convinced? Just 90 minutes up the road along the Sea to Sky Highway is world-class ski resort Whistler.
Walk the Stanley Park Seawall
The city never sparkles as it does on a crisp, clear winter day – the way the snow reflects the sun off the mountains, with the ocean blues and forest greens popping wears out camera batteries like nothing else.
Walking the Vancouver Seawall is the best way to see it all.
This pedestrian road looping around North America's highest-rated urban park is filled with interesting stops. The famous totem poles might be the city's top photo spot, Siwash Rock is one of the city's most unique natural wonders, and the view of the Lions Gate bridge is legendary.
You can also stop in to see the Vancouver Aquarium.
Eat and Drink on a Winter Patio
The great thing about Vancouver in winter is that it's rarely cold enough to truly fear the outdoors – so enjoying some of Vancouver's best restaurants on their patios is a must to soak up the scenery.
Cardero's marina-side patio in Coal Harbour gives epic views of Stanley Park and North Vancouver and its mountains. Cozying up under their heaters with a blanket and West Coast comfort food is a must.
Over in English Bay, the Cactus Club overlooking one of Vancouver's best beaches is a perfect place for a heated patio sunset – and one of the city's biggest happy hour menus.
In Olympic Village the Tap & Barrel is one of Vancouver's best bars, offering a massive list of craft beers and a view of the skyline and mountains that you won't soon forget.
Canyon Lights at Capilano Suspension Bridge
This 460-foot-long suspension bridge that gently sways in our crisp mountain air is already one of Vancouver's top things to do – if you like a bit of excitement with your beauty.
If you're visiting Vancouver in winter though it becomes even more of a must-see, in the form of an end-to-end-lit, multi-coloured changing display that illuminates the bridge and the canyon below.
Other park activities like their Treetops Adventure and Cliffwalk also get a colourful makeover. Add some festive live music, the mesmerizing Arc de Lumina, and the eighth tallest Christmas tree in the world and we're in must-book territory.
Catch a Canucks Game
The great thing about visiting Vancouver in winter is that you can see the world's best ice hockey league as a spectator – and not have to care about the damn team.
The citizens of British Columbia have long suffered as fans of the NHL's Vancouver Canucks, not having won a championship since… well, ever. But die-hard supporters still fill Rogers Arena in downtown Vancouver hoping that one day it changes.
Experiencing a game here is a great way to live one of our city's great passions, and for sports lovers, it's a can't miss on any Vancouver itinerary.
Ride the Stanley Park Train
This model replica ride of the Canadian Pacific Railroad #374, the one that pulled into Vancouver in the late 1880s after having completed the first Canadian transcontinental trip, typically runs from late November until early January.
With Stanley Park Bright Nights you'll chug along through Stanley Park and see it the way you've never seen before – lit up and sparkling for the holidays with pretty, playful displays along the way.
The Christmas music and carol singing really bring the holiday season alive, and this is one of the best things to do when visiting Vancouver with kids.
The Sea to Sky Gondola
Endless winter activities abound at the nearby Sea to Sky Gondola complex, less than an hour from Vancouver near the town of Squamish.
You'll ride 2905 feet up the mountain in a Swiss-style ski gondola with some amazing views of the Coast Mountains and Howe Sound below.
Up top, there's a 9000 sq. foot lodge with world-class dining and the views to match. Things to do in winter include winter hikes, guided climbing tours, snowshoeing, and even backcountry skiing.
The icing on the cake? The 100 m Sky Pilot Suspension Bridge and its 360° panoramic view.
Go Tubing at Cypress
If you're winter sports curious but not willing to go the whole way skiing then this is the next best bet. Not only will you find the drive up to Cypress Mountain to give you priceless views of the city, but the activity up top is our favourite spot for a little childish fun.
Of course, the 6 chutes (up to 100 m long) at Gnarly's Tube Park cater to all sorts. There are steeper runs for adults as well as a sliding centre for children under 6.
Mandatory bookings include your own tube and unlimited access to the tow rope – all you're asked to do is bomb down through the snow screaming bloody murder.
Visit the Museum of Anthropology
The world's premier collection of Northwest Coast Indigenous antiquities is the perfect place to learn about the region's first inhabitants and the ultimate escape from Vancouver's winter rains.
There are hundreds of thousands of artifacts here spanning British Columbia's various Indigenous tribes, though what stands out is the main hall and Bill Reid's Raven and First Men.
The Multiversity Galleries also cover cultures from all around the world, with tribal masks from South America and Korean ceramics being highlights.
Make sure you head out back to see a full-size replica Haida longhouse and totem poles.
Looking for an alternative? We've got plenty in our list of best museums in Vancouver.
Warm Up with Local Coffee Masters
Coffee culture reigns so supremely here that Vancouver was voted the #3 coffee city in the entire world by the Matador Travel Network.
In a caffeine crunch? Local chains Prado, Caffe Artigiano, and JJ Bean can save you whatever Vancouver neighbourhood you're in.
For my money, though I'm recommending Prototype – where else can your beans get roasted while you wait with their bullet roaster? Their cold brew flights and waffle iron donuts are also top-notch.
I was also blown away by Harken Coffee for the sheer style of the place, and their winter blend really hits the spot when the temperature drops. They also make homemade Lucky Charms cereal.
Explore Historic Gastown
Of all the places to visit in Vancouver in winter, we wouldn't dream of omitting the city's coolest, most historic district called Gastown.
First of all, the way the Gastown Steamclock (our city's most photographed object) pumps its steam to the tune of the Westminster Quarters just hits different in winter – it's an even more steamy affair and the lights really bring it to life.
Second of all, there's no way you can visit Vancouver without having dinner at one of Gastown's best restaurants. This is where comfort food gets modern spins and local ingredients go to thrive.
You also can't go wrong here for all the indigenous galleries like the Coastal Peoples Fine Arts Gallery.
Go Snowshoeing at Seymour
It doesn't get any more Canadian than strapping on a pair of snowshoes, frolicking through old-growth forests and scenic lakes, and following undulating paths towards solitude.
Why Seymour Mountain though? First of all, it was named the #1 Snowshoeing Resort in North America by Snowshoe Magazine. Second of all, many of their gentle, well-marked trails are perfect for beginners or hikers looking for a low-intensity snow stroll.
Snowshoeing experiences start with simple rentals with paper maps and go all way up to fully-guided Chocolate Fondue Tours.
Go to Whistler
If you're renting a car, it's really a crime to skip over one of the world's most beautiful drives and forgo visiting one of Canada's great resort towns.
Co-host of the 2010 Olympic Games, 5-star ski resort, home to an amazing array of gourmet restaurants and spa experiences (like Scandinave), Whistler is at the top of every list of day trips from Vancouver.
Book a Whistler hotel and make a couple of days out of it, you won't be disappointed.
The Robson Square Ice Rink
Speaking of traditional Vancouver winter activities, from early December until late February the city's cultural heart transforms into an urban ice skating paradise.
Just below the Vancouver Art Gallery at Robson Square Ice Rink, you'll find this outdoor winter wonderland. I love it because it's one of the cheapest things to do in Vancouver in winter – it's free if you've got your own skates, otherwise it's just $5.00 for a skate rental.
Over the Christmas holidays you'll also find their 12 Days of Christmas live music programme, and more recently their brand new cafe with outdoor heaters, skate driers, and mean hot chocolate makes the experience all the more enjoyable.
Riley Park Winter Farmers Market
You'll find Vancouver's largest selection of fresh foods over the winter season here, every Saturday between 10:00 am to 2:00 pm (November 6th to April 16th, 2021).
This isn't any old boring market though. It's at the parking lot of Nat Bailey Stadium, so there's plenty of room to set up live music stages, fence off an area for kids activities, and just let visitors enjoy the farm fresh produce, food trucks, and artisan coffee spots out in the crisp open air.
In winter they really up their game by adding artisans and crafters, jewellery makers, and stalls that specialize in preserves and all types of cider, liquor, and craft beer.
Not in town on a Saturday? Granville Island is the city's best full-time food market.
Chinatown and the Chinese New Year Parade
The Chinese Benevolent Association of Vancouver has put on a Chinese New Year parade every year since 1977. The 1.3 km long route along Keefer Street in Chinatown typically has up to 3000 performers, including one of the largest lion dance teams outside of China.
There are over 100,000 spectators expected every year, so make sure you get there early.
While the parade does typically go in late January or early February, if your Vancouver winter visit is outside this time you should still check out North America's 2nd largest Chinatown – the restaurants themselves are worth the trip.
What to Do in Vancouver Winter FAQ
What is there to do in Vancouver in winter?
There are tons of activities to do in winter in Vancouver, predominantly outdoor activities like skiing, snowshoeing, tubing, walking the Stanley Park Seawall, or visiting the Capilano Suspension Bridge.
Beyond this, there are winter cultural activities like the Chinese New Year parade in Chinatown, indoor museums like the Museum of Anthropology, contemporary exhibitions like the Vancouver Art Gallery, and the Riley Park Winter Farmer's Market.
Is Vancouver worth visiting in winter?
Yes, given Vancouver's mild climate there are plenty of great outdoor activities on offer. The mountains offer tons of winter activities from skiing to snowshoeing.
It's hockey season so the Vancouver Canucks NHL team is in full flight, there are great coffee shops and restaurant neighbourhoods like Yaletown and Gastown serving amazing seasonal food, and many of the city's top attractions like Capilano Suspension Bridge and Vandusen Botanical Garden offer seasonal light shows.
What is Vancouver like in the winter?
Locals will tell you that it can get pretty grey, and indeed there is a lot of rain and cloud to contend with. For this reason, Vancouverites typically flock indoors to coffee shops, sushi restaurants, and whatever cultural offerings are on the menu.
The city is generally less crowded, so it may be a great time to visit depending on your tolerance for winter outdoor activities. Places like the Sea to Sky Gondola or Grouse Mountain are perfect places to enjoy the winter.
How bad is winter in Vancouver?
Vancouver's winter weather can be comparable with European cities like London or Amsterdam or American cities like Seattle. That's to say, it gets cold and dreary but by no means is it a typical Canadian winter full of snow and ice.
Does it snow in Vancouver in winter?
Some snowfall arrives in December and continues on and off in the winter months until about late February/early March.
In total, the city receives about 3 inches of snow a year, with an average of 10 days with some quantity of snow. Compared this to Toronto which has 65 days of snow, and this is very mild in comparison.
Only every few years is there a huge dump of snow that brings the city to a halt.
How cold does it get in Vancouver?
It gets quite cold in Vancouver, so expect average high temperatures in winter to be between 6°C and 8°C (43°F and 46°F).
Is winter a good time to visit Vancouver?
If you're a fan of the winter outdoors, specifically mountain activities then Vancouver is the perfect winter vacation spot. Beyond this, if you like cafe culture, visiting unique neighbourhoods, and the idea of a winter escape to Canada without worrying about harsh weather Vancouver could be your next stop.
Looking For Things to Do in Vancouver Winter?
Please drop me a line in the comments below with any questions.
Our goal here at Vancouver Planner is to have a dialogue with visitors and give them custom Vancouver holiday advice from the mouths of locals.
Also, don't forget to follow us on our Facebook page for up-to-date travel information.
About the author
I've lived in 5 countries and created content for travel websites like eDreams and Amex Essentials, but here I finally get to work my passion project – my hometown, Vancouver!
Source https://www.touropia.com/tourist-attractions-in-vancouver/
Source https://gretastravels.com/vancouver-bucket-list-downtown/
Source https://www.vancouverplanner.com/vancouver-in-winter/