10 Reasons to Move to St. Augustine
Find out all the great reasons to move to St. Augustine.
St. Augustine is like Velcro, once you get attached it's hard to disconnect. A whole lot of new residents arrived here first as tourists (okay, also as conquerors and explorers), fell in love with the area, and then plotted to move here. That's pretty much been happening forever because it seems that nearly everyone loves St. Augustine. As one of those visitors who has recently become a permanent resident, I know of which I speak.
I'm not sure when the custom of a top ten list began — perhaps there are papyrus scrolls listing reasons I through X for enticing visitors to ancient Rome instead of Greece or Egypt — in any case, these lists are a thing, so ten it is. We hope this list will help you have a better understanding of St. Augustine and St. Johns County, and provide some ground-level knowledge as you make plans for your move or relocation. Please know that there's no countdown and no implied hierarchy of items; your order may vary.
The Top Ten Reasons for Moving to St. Augustine.
# 1. That Small Town Feeling
Since St. Augustine is the oldest continually inhabited city in the U.S., it should be no surprise to learn that our historic downtown is laid out largely as it was when the Spanish built the town in the late 1500s.
Spreading out from the historic downtown area are a variety of charming neighborhoods that were established in later centuries, up through the 1950s. As you go farther from downtown, you'll find some planned neighborhoods and others that just sprang up organically. St. Augustine is the county seat in a county that includes old homes, new homes, empty lots, farmland, acreage for sale, and new planned communities bordered on the east by the Atlantic Ocean and on the west by the St. John River.
So, except for the largest planned communities, St. Augustine and the surrounding area is essentially, waterfront, country, and small towns and cities. You get to know your neighbors, there are often way fewer than 6 degrees of separation, and it doesn't take long to be recognized in your favorite coffee shop or pub.
# 2. Schools
Any person planning to raise a child in St. Johns County would probably put schools as their #1 concern. St. Johns County has long been considered one of the top school districts in Florida for elementary school, middle school, and high school. In 2019, St. Johns County students in grades three through ten ranked first in the state for reading, while grades six through eight were also first in the state for math. Thirty-one of 47 schools in the district were assessed at the "A" level.
The teacher-to-student ratio is 1:15 in pre-k to the third grade, 1:17.5 in grades four to eight, and 1:18 in grades nine through twelve. A number of the high schools offer Career Academy, where students can take courses designed around a career theme. There are currently 20 Career Academies including Hospitality and Tourism, Engineering, Communications, Design, the Arts, Business and Finance, and Information Technology.
As more families move to the area, the county adds new schools to serve population growth. Currently, two new high schools and one elementary and middle school are under construction, while 20 classrooms are being added to another school in a two-story addition. The image is from an on-line celebration of their Career Academy program, highlighting the school's SIx Pillars of Character program.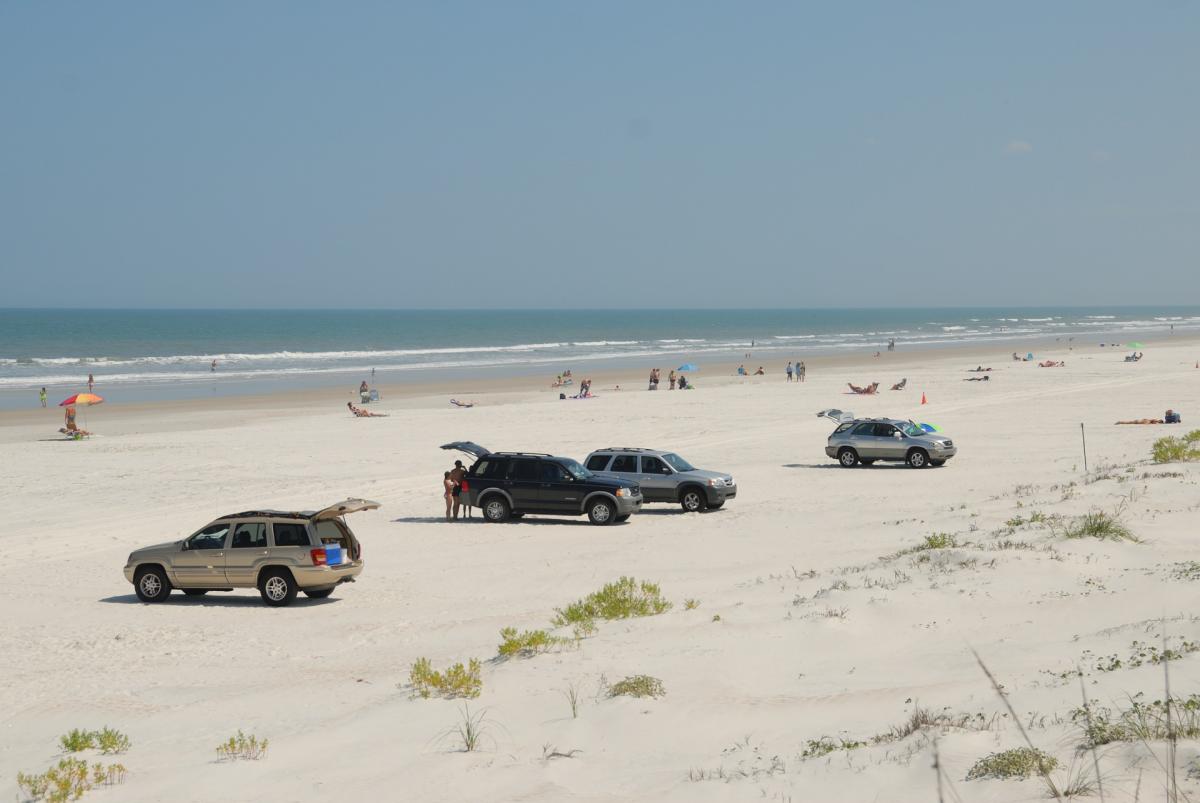 #3. Beaches
We have 42 miles of beaches from the northeastern tip of St. Johns County to Matanzas Beach in the south. While two are state parks, most beaches are operated by St. Johns County, which provides beach access, naturalist tours, and a nifty phone app for beach lovers.
Some beaches are better for surfing, others for skimboarding, and others are more convenient for families. Any point in the county that is east of I-95 is no more than five miles from a beach, as the crow flies. However, our beaches are all on the barrier islands, so those who don't live along the ocean and marshes to the north or on Anastasia Island to the south will have to plan to drive across the nearest bridge to get to the nearest beach, so that five miles can turn into 30 minutes.
It's worth it. In addition to the sand and surf, our beach habitats are home to a large number of species, from the highly endangered Anastasia Island beach mouse to the migrating right whales. Careful eyes will find shark's teeth at every visit. Those who want to walk their dog, ride their horse, bike along the water's edge, surf, swim, or just enjoy the dunes and sunshine will appreciate every one of our 42 miles of beaches.
#4. Recreation
What do you like to do for fun? With the obvious exception of winter sports and anything to do with mountains, St. Augustine offers almost everything. Our state, county, and national parks provide opportunities for hiking, biking, bird-watching, horseback riding, kayaking, fishing, camping, and the opportunity to step back in time at various historical properties. In addition to the beaches (see above), there are miles of fresh and brackish water for fishing, swimming, water-skiing, power-boating, sailing, and kayaking.
There are playgrounds, dog parks, skateboard parks, and county and community recreation centers with pools and courts, and ball diamonds. There are more than 15 golf courses, plus tennis and pickleball courts, and miles of bike lanes and paths north and south and east and west. If you want to get or keep moving, there is no reason to be bored or sedentary in St. Augustine.
#5. Proximity to Jacksonville and Other Major Cities
While that small-town feeling is fabulous, we have to admit that there are features that can be found only in a major city. Living in St. Augustine can provide the best of both worlds. First, you may be planning a relocation because you or your partner are getting a job in Jacksonville. We get that. For many, commuting from St. Augustine to Jacksonville provides the best of both worlds: a high-level career and a highly enjoyable life at home. Add in the airports, national sports teams, and world-class medical facilities and it's clear that choosing to live in a wonderful community, less than an hour from Jacksonville, certainly adds to the allure of St. Augustine. Similarly, St. Augustine is less than an hour from the airport at Daytona, and less than two hours from Orlando. The photo shows a race at Daytona.
#6. History
Did I mention that St. Augustine is the oldest continually inhabited city in the U.S.? (Yeah, I did. Get used to it, after a while, that phrase will roll off your tongue. Even we-who-were-not-born-here are proud of that.) The city as a whole and particularly the history geeks love to butt heads with the Pilgrims, Philadelphia, and that which was historic Jamestown — but regardless of who was first (we were) St. Augustine has much to be proud of.
St. Augustine is a land that was first inhabited by the Timucua who hunted, fished, farmed, and traded from here. They had sophisticated settlements and archeologists still find artifacts that help us better understand how they lived before the Euorpeans arrived to stay in 1565. Since 1565, St. Augustine has been ruled by the Spanish (twice), the British, and the United States. Significant architecture and neighborhoods date from the 1500s (the Castillo) to the 1950s (Flagler's Model Land Neighborhood). The breadth and depth of St. Augustine's history includes instances of great sacrifice and bravery, horrible acts of war and slavery, and men and women with a strong vision combined with unwavering commitment. Significant historic events include Drake's Raid in 1586 and the Civil Rights protests that Dr. Martin Luther King, Jr. helped lead in 1964.
Many towns and cities have a rich history. St. Augustine has worked to bring that history to the forefront, to maintain buildings, churches, and historic sites, to continue to excavate areas in order to expand on what we know and to develop tours, lectures, and reenactments so that all can share in this knowledge. New residents are often drawn here by St. Augustine's history and then volunteer to help at archeological sites, serve as a tour guide for a particular historic site, or even join a militia or reenactment group. The photo is of the monument, St. Augustine Food Soldiers.
#7. Music Scene
What's your pleasure? Seriously, from the newest version of hip-hop to seeing Ringo Star live, you can find it in St. Augustine.
My husband and I are delighted by the local singer/songwriters, folk singers, and country and rock cover acts. We use VisitStAugustine.com's LIVE MUSIC calendar to follow our favorites (too many to mention here) and to find new performers. We volunteer at three local music festivals and attend twice as many more. He participates in open mikes at various locations and plays with the "Free Rangers," an ever-changing "band" that never practices and only performs on Saturday mornings at the Amphitheatre Farmers Market.
Others are equally delighted with the local jazz bands, the classical performances of the St. Augustine Music Festival, and the myriad of national and global acts that appear at the St. Augustine Amphitheatre and the Ponte Vedra Concert Hall. Locally organized music events include the Lincolnville Porch Festival, Sing Out Loud, Concerts in the Plaza, and Music By the Sea.
Plus, many smaller venues offer live music every week, consisting of both local acts and others from away. In fact, you can wander along the streets of St. Augustine nearly any afternoon or evening and hear music from the different establishments. It's a great way to learn more about the local music scene.
Whether you want to listen, play, or dance you'll find your music scene in St. Augustine. This was #1 on my husband's list. Once he experienced the music scene here, no other town would do. Our LIVE MUSIC calendar can be found here. The photo is of the St. Augustine Amphitheatre at an evening concert.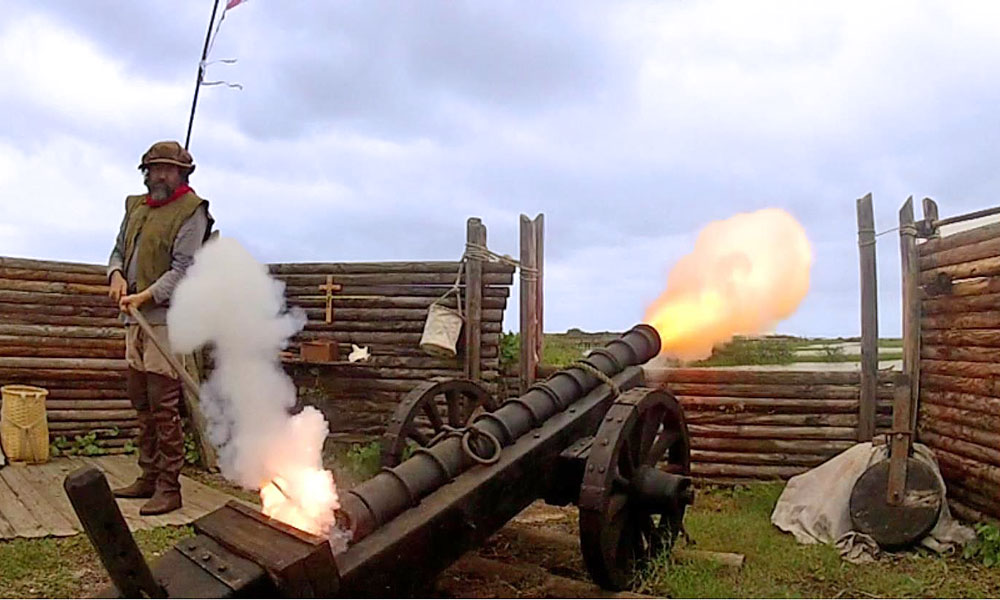 #8. Events and Attractions
For those of you who think music is fine but not everything, I offer parades, fireworks, world-class attractions, festivals, historical reenactments, road races, helicopter rides, water tours, horse-drawn carriages, live entertainment, First Coast Opera, the St. Augustine Film Festival, the nationally recognized St. Augustine Food and Wine Festival, the World Golf Hall of Fame and its IMAX theatre, farm and craft markets, a world-class fine art museum (The Lightner), antique car shows, historic walking tours, forts, oddities, pirates, a torture museum, and (in the same location) a museum of miniatures, as well as shipwrecks, a lighthouse, a wild animal sanctuary, an abundance of outstanding art galleries, and… well you get the idea.
Somewhere, in the last 450-plus years, this small city built on the history, the (mostly) nice weather, and the outstanding natural resources by adding appropriate and interesting attractions and events. Some of all y'all move here in order to enjoy those attractions and events throughout the year, knowing they will serve as enticement for the family and friends you would like to see more often. If the attractions also entice those you wish to see less often, I am truly sorry. This photo was taken at the Fountain of Youth.
#9. Weather
Hate snow? I won't say that it never snows here, because it did in 1917 and 1951, so we may be due for a snowball fight, but it's really rare and doesn't stick. Face it, people move to the south or stay in the south because they enjoy the land of perpetual sunshine. I grew up in Maine where I frequently quoted a ubiquitous t-shirt, "If you can't stand the wintahs, you don't deserve the summahs." I am now that person who visits the north only in the summer, with no guilt whatsoever.
Interestingly, because temperatures can be higher south of Cape Canaveral, St. Augustine is a terrific choice for folks who like a bit of cooler weather in the winter, and perhaps not as much heat and humidity in the summer (no guarantees on either front). In December through March, highs are generally in the 60s and lows in the 40s and 50s. In the five years, I've lived here, we've had frost on a few mornings in February.
Our most comfortable months are later in March through most of May, and October through November. That leaves July through September as the hottest and most humid months, with daytime temps in the upper 80s and 90s, and overnight temps in the mid-70s. Our proximity to the ocean means that much of the area gets a nice sea breeze, shade trees abound, particularly in the older and more mature neighborhoods, and everybody has air-conditioning. Plus there's always the beach.
The temps listed here are averages and your real world results may vary.
Our hot breezy summer brings frequent afternoon showers and thunderstorms. Keep your umbrella handy and your weather app up-to-date with your current location. And take cover when you hear thunder.
Yes, we have been impacted by major and minor hurricanes. They can be devastating for some and a huge inconvenience for others. As a Mainah, I lived through the great ice storm in 1998 and many blizzards. Weather happens. Have a plan and make sure your homeowners insurance is up to date.
This photo of the Castillo de San Marcos shows the local weather at its best.
#10 The Arts
Artists have been drawn to St. Augustine for centuries. William Bartram, naturalist and explorer who traveled to the area in 1773, wrote eloquently about what he experienced and created exquisite drawings of the local flora. In the 1800s artists visited St. Augustine to enjoy the weather and to follow the wealthy art enthusiasts who stayed in the local hotels, including at Henry Flagler's Ponce de Leon Hotel.
In subsequent years, illustrators, such as Randolph Caldecott, and authors such as John Dos Passos, Robert Frost, and Marjorie Kinnan Rawlings all visited St. Augustine. In the early 20th century St. Augustine was the home of the largest art colony in the south, which evolved into what is now the St. Augustine Arts Association. This ancient city now showcases the work of many nationally and globally recognized artists.
The music found in St. Augustine includes world-renowned musicians performing on tour, and local ensembles that include First Coast Opera, the St. Augustine Music Festival's Chamber Orchestra, the Florida Chamber Music Project, and the St. Augustine Concert Band. When we add in ballet, the Limelight Theatre, and other arts performances, it's clear that St. Augustine is a small town with a huge passion for the arts.
From First Friday Art Walk, to book-signings, concerts, movie festivals, and plays — those who enjoy the arts find that this small city can provide much of what they seek, almost all of it happening within a few square miles. The photo features the sculpture of Worley Faver. The paintings are by Gary Borse.
In Conclusion
We-who-were-not-born-here all have our own reasons for choosing St. Augustine, including a number of the items on this list. If a Top 11, 12, or 13 were a thing, I'd add great eateries, friendly people, and multiple opportunities to get involved and volunteer. If you find that St. Augustine hits near the top of many of your hot-button items, we hope you're happy living in 32804 — or some variation thereof.
Related Articles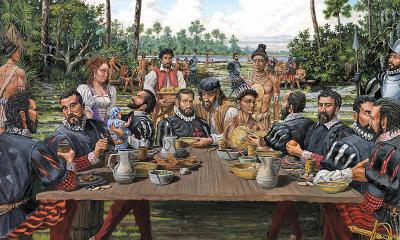 Is St. Augustine Really the Nation's Oldest City?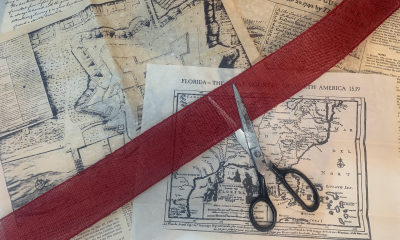 Moving To St. Johns County: Cutting Through The Red Tape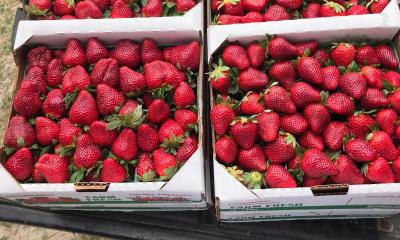 St. Augustine's Local Farmers Markets
6 Things You Love/Hate About St. Augustine
Barbara Hart
From Maine, Barbara landed in St. Augustine after 5 years at sea and changed her writing focus from boating and the Caribbean to all things St. Augustine.
34 Best Warm Places to Visit in February in the USA [2023]
Looking for a balmy winter escape? Here's a picturesque guide on the most spectacular warm places to visit in February in the USA. Whether you're looking for a sunny beach vacation, a new city to explore, or a peaceful nature getaway, you'll be spoilt for choice.
In this detailed guide, you'll discover everything from the best islands to visit in February to the most vibrant cities for winter sun. Don't miss all the insider tips along the way!
So, without further ado, let's find out about the best warm vacations in February in the US. For your reference, all the destinations in this guide reach at least 59°F (15°C) in February.
Disclosure : This article contains affiliate links. If you make a purchase after clicking one of these links, I earn a small commission at no extra cost to you. You can learn more about this in my disclosure policy.
Where is the Warmest Place to Visit in February?
The warmest place in US in February is Big Island in Hawaii, with an average temperature of 66°-81°F (19°-27°C). Hawaii has no real winter, and you can enjoy many outdoor activities there in February just like you would in the summer.
If we're counting U.S. territories as well, then the Caribbean island of Puerto Rico takes the cake. Averaging 66°-84°F (19°-29°C) in February, it's hands down one of the best places to visit for warm beaches in February.
Big Island, Hawaii – one of the best warm places in February in the USA
☀️ Best Warm Places to Visit in February in the US
Warm Places to Travel in February – Eastern US
34. Charleston, South Carolina
️ Average February temperature: 45°-61°F | 7°-16°C
Average rainy days in February: 5
☀️ Why visit in February: Known for slow-paced southern living, historic architecture, and stunning waterfront views, Charleston is an unforgettable destination. In the off-season of February, visitors will appreciate cheaper rates and no tourists, while getting to enjoy mild weather and cultural events.
Savor slow southern living: Stroll along the ocean at Waterfront Park, then devour a seafood dinner at Hyman's. To appreciate southern Black cultural heritage, attend the Colour of Music festival, which highlights the historical impact of black classical composers on American culture.
Appreciate Lowcountry wildlife: The surrounding landscape, natural history, and wildlife is an important part of life in Charleston. Head to the Southeastern Wildlife Exposition to admire wildlife art, enjoy fishing demonstrations, family-friendly games, and campfire food.
Insider Tip: Want to immerse in nature without going far? Uncover the magic of Cypress Gardens, just 30 minutes from downtown Charleston. This swamp preserve can be explored on foot or by boat. Getting deja-vu? You might recognize it from "The Notebook"!
33. Myrtle Beach, South Carolina
️ Average February temperature: 37°-59°F | 3°-15°C
Average rainy days in February: 5
☀️ Why visit in February: Myrtle Beach is a beloved resort destination with 60 miles of sandy beachfront, fun entertainment, and an all-American boardwalk experience. Visit Myrtle Beach in February to take advantage of bargain hotel prices, empty beaches, and comfortable, mild weather.
Stroll a quiet beach: Myrtle Beach without swarms of tourists? Almost unheard of! Don't waste the empty beachfront – enjoy a long stroll along the spacious Grand Strand, grab a seafood lunch along the boardwalk, and ride the iconic SkyWheel without having to wait in line for hours.
️ Go on a shopping spree: Myrtle Beach is a great place to fight winter blues with some retail therapy and entertainment. Snag great deals at the Tanger Outlets, or play games, eat yummy bites, and shop around the fan-favorite Broadway at the Beach.
Insider Tip: If you're in the mood for a leisurely pastime, golfing is a major go-to in the city. Have a swanky cocktail and tee up at TopGolf. This state-of-the-art golf course will be enjoyable on a mild winter day.
32. Daufuskie Island, South Carolina
️ Average February temperature: 46°-61°F | 8°-16°C
Average rainy days in February: 6
☀️ Why visit in February: Daufuskie Island is an unspoiled sea island near Savannah with a pristine landscape, undeveloped shores, and rare historic sites. Gear up for gorgeous hikes, fascinating museum visits, and solitude in the mild, off-season month of February.
Wander into forests: The maritime forests and shores of Daufuskie are best explored in mild February, when insects ease up. This small island is car-free, so head into the forested paths on a bike or golf cart to explore Oak Ridge, Bloody Point, or the Historic District.
Dive into a unique ancestry: The Gullah, islanders that settled here from West Africa, left behind a rich and complex history to uncover. Learn more at heritage sites in the Historic District and the Bloody Point Lighthouse Museum. Then, visit the traditionally operated Rum Company to taste local rum.
Insider Tip: Daufuskie Island is very easy to explore due to its small size, but there's a lot of history that you can easily miss. Luckily, you have the option to take a guided history tour of the whole island.
31. St. Augustine, Florida
️ Average February temperature: 48°-70°F | 9°-21°C
Average rainy days in February: 5
☀️ Why visit in February: St. Augustine, the nation's oldest city, is home to European-style architecture, rich cultural heritage, and gorgeous coastal scenery. Events ramp up in February, as warm, sunny weather makes for the perfect conditions to enjoy festivals and outdoor adventures.
⛲️ Visit the Old World: St. Augustine's appeal lies within its Old World charm. Step back in time by visiting St. George Street in the Historic Downtown. You'll feel like you're in Spain as you stroll the pedestrian-only path lined with cafes, eateries, and boutiques.
Experience Floridian culture: February is a lively month to partake in peak Floridian culture. View gorgeous art and purchase handcrafted goods at the St. Augustine Art and Craft Festival, right on the ocean. Or, sample scrumptious Spanish wines and tapas at the Spanish Food & Wine Festival.
Insider Tip: Spooky haunts abound in the nation's oldest city! Why not embark on a bone-chilling ghost tour? The Ghosts and Gravestones trolley tour shares stories around the city. Or, if you need some liquid courage, try the GhoSt Augustine pub crawl.
30. Boca Raton, Florida
️ Average February temperature: 64°-77°F | 18°-25°C
Average rainy days in February: 4
☀️ Why visit in February: Boca Raton is a glamorous Palm Beach city lined with soft-sand beaches, luxury shops, and sun-kissed entertainment. If you want to escape your home's cold winter, Boca Raton in February has ideal beach weather and plenty of vibrance to enjoy.
Witness award-winning art: The best artists from around the country flock to Boca Raton for the annual Museum Art Festival, which spans the entire Mizner Park. Wander the rows of impressive artists showcasing their work – which includes jewelry, paint, glass, and wood.
Connect with serenity: The beautiful setting of Boca Raton is designed for unwinding, relaxing, and finding peace. Practice mindfulness as you wind through the serene Morikami Japanese Gardens, make friends with colorful creatures at Butterfly World, and comb through tide pools at Red Reef Park.
Insider Tip: What's a Boca Raton escape without a spa treatment? There are dozens of wellness centers and spas to choose from in town. Looking for a tried-and-true establishment? Eden Day Spa has been offering quality treatments for 25 years.
29. Key West, Florida
️ Average February temperature: 68°-75°F | 20°-24°C
Average rainy days in February: 3
☀️ Why visit in February: The paradise of Key West is a tropical oasis of sandy beaches, colorful neighborhoods, and a laid-back Caribbean lifestyle. With warm, sunny days and a romantic atmosphere, the love month of February is an excellent time to visit the island.
Bask in a world of colors: Key West is a rainbow explosion for the senses. Peruse colorful art from top local artists at the annual Old Island Days Art Festival. Then, wander Bahama Village to admire multicolored pastel homes, and end the day with a vivid seaport sunset.
Savor island life: Key West makes visitors forget they're not in the Caribbeans. Live island-style and take a boat ride in the bright blue waters. Stroll the Historic Seaport boardwalk, then pop over to Fisherman's Cafe for fresh seafood and a cocktail at Conch Republic.
Insider Tip: Do not miss out on a visit to the Hemingway Home & Museum, where Hemingway used to live in the 1930s. You can easily find it across from Key West Lighthouse.
28. Orlando, Florida
️ Average February temperature: 54°-75°F | 12°-24°C
Average rainy days in February: 4
☀️ Why visit in February: Orlando is known as the theme park capital of the world, boasting endless family-friendly entertainment and outdoor recreation. February is a great time to make the most of its warm weather, and one of Disney World's quietest months of the year.
Take over the parks: Orlando is certainly the world's top amusement park destination, and February is ideal for those looking to avoid late-spring crowds. Enjoy special Valentine's Day or Mardi Gras events at Disney World or Universal without having to wait in line for hours.
‍♀️ Escape the concrete: After a while, you might get tired of the concrete city and need a break in nature. You won't have to go far! Rent a bike and hit the wooded West Orange Trails; spot Floridian wildlife along the Split Oak Forest paths, or enjoy ziplining in Gatorland.
Insider Tip: Many people don't realize that Orlando is also a lake destination. There are many to choose from, but don't miss the Winter Park Chain of Lakes. You can boat along the canals to access each one!
27. Sanibel & Captiva Islands, Florida
️ Average February temperature: 55°-77°F | 13°-25°C
Average rainy days in February: 3
☀️ Why visit in February: The neighboring barrier islands of Sanibel and Captiva offer a beach resort getaway with top-notch dining and serene coastal nature for outdoor lovers and leisure seekers. Enjoy warm, sunny days and sparse crowds in the month of February.
Go beach shelling: Sanibel and Captiva are known as some of the best places in the world for shelling. Sanibel Lighthouse Beach is a popular spot to sift. But if you're truly looking for a unique seashell treasure, comb through the unspoiled sand at Bowman's Beach.
Dine the islander way: It's hard to find places without chain restaurants, but Sanibel and Captiva maintain a local eatery reputation. Enjoy a handmade sandwich sourced from farm-to-table ingredients at Gramma Dot's, or feast on fresh seafood at Old Captiva House.
Insider Tip: Ding Darling isn't the only attraction with one of the best bird's-eye views of Sanibel. Not many visitors know about the observation tower nestled right behind the Nature Center off Sanibel-Captiva Road – head to the top to do some birdwatching!
WHERE TO STAY: West Wind Inn (⭐️ 8.6) | Sanibel Inn (⭐️ 8.4)
Read more: 24 Prettiest White Sand Beaches in the US
26. Fort Lauderdale, Florida
️ Average February temperature: 63°-79°F | 17°-26°C
Average rainy days in February: 4
☀️ Why visit in February: Fort Lauderdale is home to sandy golden beaches, a thriving arts and culture scene, and an epic nightlife. A February visit comes with clear, sunny skies, warm beach weather, and a host of exciting events that will make you forget it's winter.
Support fellow humans: Fort Lauderdale is lucky to be the homebase of Florida's largest annual Pride Festival, happening in February! Follow the parade down Route A1A along the ocean, then catch a live concert or all-night party at Fort Lauderdale Beach Park.
Become a polymath: In Fort Lauderdale, you can become an expert in various subjects. Deepen your scientific knowledge at the Museum of Discovery and Science, witness artistry at the Bonnet House Museum, or learn about naval aviation at the Naval Air Station Museum.
Insider Tip: While everyone's partying on Las Olas Boulevard, head to Himmarshee Village. This historic neighborhood with 1920s buildings has been converted into a hip district with plentiful restaurants, bars, and unique eateries.
25. St. Petersburg, Florida
️ Average February temperature: 55°-72°F | 13°-22°C
Average rainy days in February: 4
☀️ Why visit in February: The city of St. Petersburg is a colorful Gulf Coast getaway with a hip personality, beautiful beachfront parks, and booming arts scene. With mild weather and cultural events at every turn, it is one of the best warm places to visit in USA in February.
Make friends with manatees: February is prime time to spot manatees, affectionately nicknamed sea cows, around St. Petersburg. Swim up close to the herd in Crystal River, or try your luck along the shores of Demens Landing Park. Stay calm and they might approach.
Find your creative spirit: St. Petersburg is a beach destination, but it's also the home of brilliant creatives, artists, and mover-shakers. Stroll along vibrant Central Avenue and spot the inspiring street murals. Moreover, a stop at the world-famous Salvador Dali Museum is a must.
Insider Tip: Want a taste of that creative St. Pete soul? Go somewhere many don't know exists – the Blueberry Patch. This outdoor space is a true artist's retreat, adorned with eclectic pieces of art. Music and poetry performances also take place here.
WHERE TO STAY: Beach House Suites (⭐️ 8.5) | The Saint Hotel (⭐️ 9.4)
24. Gulf Shores, Alabama
️ Average February temperature: 46°-66°F | 8°-19°C
Average rainy days in February: 6
☀️ Why visit in February: The coastal city of Gulf Shores is home to soft white-sand beaches, relaxing recreation, and outdoor adventures. February is the low season for tourism, making this sunny month ideal for exploration in nature and fun entertainment without crowds.
Celebrate the sea: The ocean is the centerpiece of Gulf Shores life, bringing with it community, food, and recreation. Celebrate the sea at the Orange Beach Seafood Festival, where you'll get to commune with locals, taste the freshest seafood, and enjoy live music.
Let out your inner child: Gulf Shores is a mecca of beach fun and entertainment. There are dozens of unique attractions to play at, for adults and kids alike! Ride down an epic water slide at Waterville USA, play mini golf at Pirate's Island, or scream on a coaster at The Track.
Insider Tip: Want to perfect your selfie game? I bet you've never heard of a selfie museum until now! Head to Cool Shots Selfie Museum – a new, innovative institution with over 30 uniquely designed spaces that make for one-of-a-kind photoshoots.
23. Savannah, Georgia
️ Average February temperature: 43°-64°F | 6°-18°C
Average rainy days in February: 5
☀️ Why visit in February: The charming city of Savannah is a classic Southern getaway brimming with stunning outdoor parks, a rich cultural heritage, and breathtaking architecture. If you're looking to avoid the spring crowds while still enjoying mild days, consider Savannah in February.
Uncover southern history: A rich southern history is around Savannah's every corner, and Black History Month is perfect for delving into the city's Black lineage. Don't miss Pin Point Heritage Museum or the Civil Rights Museum. Then, take a black history tour to learn more.
Indulge in a fantasy: Whether you're into fantasy, nonfiction, or history, you'll find a book or tale to indulge in at the annual Savannah Book Festival. This large decades-old tradition brings together major American authors. Hear talks, enjoy readings, and discover new books.
Insider Tip: If you like ghouls, goblins, and things that go bump in the night, be sure to check out Colonial Park Cemetery. This is one of Savannah's oldest (and most haunted!) cemeteries. As for the existence of ghosts, that's for you to find out.
Read more: 40+ Best East Coast Vacation Spots in the US
Warm Vacations in February — Central USA
22. Big Bend National Park, Texas
️ Average February temperature: 43°-64°F | 6°-18°C
Average rainy days in February: 1
☀️ Why visit in February: From rocky mountains to dramatic canyons along the Rio Grande, the Big Bend National Park is a natural gem of outdoor adventures. Big Bend enjoys mild, pleasant weather, clear skies, and minimal crowds in February, making it a great time to visit.
Soak in hot springs: Big Bend weather in February is exceptional; it's cool enough to enjoy a refreshing hike before going for a warm dip in the natural hot springs. Drive along Hot Springs Road to the trailhead, then take the short hike to the hot springs for a soothing soak.
Encounter ancient history: The natural history of Big Bend dates back for millennia. The best way to uncover these wonders is with a trip to the fascinating Fossil Discovery Exhibit. There, you can view fossils on display that carry you through 130 million years of geology.
Insider Tip: Did you know that Big Bend is a major birding hotspot? There are dozens of unique bird species to watch for. Break out the binoculars and head for the Rio Grande Village Nature Trail or the foothills of Blue Creek.
21. Austin, Texas
️ Average February temperature: 45°-66°F | 7°-19°C
Average rainy days in February: 4
☀️ Why visit in February: The vibrant city of Austin is known for its world-famous live music scene, beautiful urban parks, and mouth-watering street food. Austin is definitely one of the best warm places to travel to in February, with mild temps and exciting festivals.
Party Brazilian style: You're just in time for one of Austin's most colorful festivals: Carnaval Brasileiro! This carnival celebration was started by homesick Brazilian students in the 1970s, and is now the largest indoor Carnaval in the world. Put on your boldest costume and dance the night away.
Indulge in street food: Toss a stone in Austin and you'll probably hit a food truck – it's riddled with delicious street eats! Head to the locally loved Rainey Street to indulge in tacos at the Food Truck Lot. For dozens of additional options, visit the Picnic food truck park.
Insider Tip: You may have heard of Emma Long or Bull Creek parks in Austin, but you probably don't know about Sparky Park on Grooms Street. This intimate public space features whimsical 3D murals designed by local artist Berthold Haas.
20. Port Aransas, Texas
️ Average February temperature: 54°-66°F | 12°-19°C
Average rainy days in February: 4
☀️ Why visit in February: Port Aransas on Mustang Island is a beach vacation getaway with a beautiful Gulf of Mexico shoreline and plentiful outdoor recreation parks. February is off-season in the Port, perfect for visitors to enjoy empty beaches with pleasant weather to boot.
Befriend the birds: Port Aransas abounds with birding opportunities in February. Enjoy the 'Birding on the Boardwalk' event every Wednesday at the Leonabelle Birding Center. Or, take a boat tour at the annual Whooping Crane Festival to see these rare birds flocking to town.
Kayak in a glowing lake: Take the most magical kayak ride of your life. GlowRow offers a guided night kayak tour that involves riding in a clear boat along Lighthouse Lakes, which is aglow with colorful lights. Talk about a magical Gulf experience!
Insider Tip: Being right on the water, Port Aransas has access to delicious, fresh seafood. Want down-home, no-fuss Southern style seafood? The Crazy Cajun is a local favorite, serving crawfish, shrimp, and crab with tasty seasonings.
19. Dallas, Texas
️ Average February temperature: 41°-61°F | 5°-16°C
Average rainy days in February: 6
☀️ Why visit in February: Dallas is a cosmopolitan city with something for everyone: sports and entertainment, world-class museums, performing arts, and cultural diversity. February weather there is pleasantly warm, with many fun and historic events to make the most of.
Appreciate Black history: February is Black History Month, the legacy of which is deeply rooted in Dallas history. There's no better way to appreciate Black American heritage than with a visit to the African American Museum. Learn about African American history, art, culture, and much more.
Marvel at a color explosion: Are you a self-proclaimed anthophile? You're in luck – don't miss out on the Dallas Blooms flower festival at the Dallas Arboretum! This six-week celebration features hundreds of thousands of colorful flowers arranged in fun designs, as well as wine tastings and live music.
Insider Tip: While the likes of the Dallas Museum of Art and the Perot Museum may hold all the notoriety, there are many underrated institutions in Dallas. Admire real-life samurai armor at the Samurai Collection, or appreciate modern art at the Valley House Gallery.
WHERE TO STAY: HALL Arts Hotel (⭐️ 8.7) | The Joule (⭐️ 8.7)
18. Houston, Texas
️ Average February temperature: 48°-64°F | 9°-18°C
Average rainy days in February: 5
☀️ Why visit in February: Houston is a captivating, eclectic metropolis that keeps visitors entertained with impressive museums, delicious cuisines, and sprawling nature preserves. February's ample sunshine and warmth is ideal for making the most of Houston's outdoor recreation and cultural events.
Eat finger-licking BBQ: While Houston's incredible food scene is totally diverse, good ol' Texan barbeque is unbeatable. Don't miss the popular World Championship BBQ Contest in NRG Park, where hundreds of BBQ masters cook off and serve mouth-watering eats.
Venture into the Bayou: Louisiana isn't the only place with enchanting bayous. Nature lovers should head for Buffalo Bayou Park. This large urban green space encompasses the winding Buffalo Bayou, which visitors and locals alike love for tubing, kayaking, and jogging.
Insider Tip: History buffs, take note! Outside of Downtown Houston in La Porte is the world's last remaining battleship that served in both World Wars – the USS Texas. Now docked, you can climb aboard this living history museum.
WHERE TO STAY: Homewood Suites (⭐️ 8.9) | Embassy Suites (⭐️ 8.4)
17. New Orleans, Louisiana
️ Average February temperature: 48°-66°F | 9°-19°C
Average rainy days in February: 6
☀️ Why visit in February: New Orleans is a lively southern city known for its around-the-clock nightlife, delicious Creole cuisine, and soulful jazz scene. Consider visiting in February for mild days that are jam-packed with festivities for the city's biggest celebration.
Celebrate Mardi Gras: February offers New Orleans' most famous event: Mardis Gras! During Mardi Gras weekend, put on your beads and watch the parades, whether it be Bacchus, Orpheus, or Endymion. Then, on Fat Tuesday, enjoy the French Quarter's costumed block parties!
Sway to the beat: Considered the birthplace of jazz, you can't miss catching one of the city's numerous daily shows. Kick back at the popular Spotted Cat Jazz Club on Frenchmen Street for soulful tunes. Or, pop into One Eyed Jacks to hear blues from local musicians.
Insider Tip: Loving New Orleans' live music scene? Bourbon Street, lined with famous jazz venues, is an obvious choice. But for just as many options with more intimate spaces and dinner selections, put Frenchmen Street on your radar.
Warm Weather in February — Western USA
16. Las Vegas, Nevada
️ Average February temperature: 34°-66°F | 1°-19°C
Average rainy days in February: 2
☀️ Why visit in February: In Vegas, the party never ends, entertainment options are endless, and the surrounding landscape is stunning. February is a great month to take advantage of cheaper off-season prices, mild temps, and the least touristy weekends of the year.
Attend a romantic concert: There's no better way to celebrate Love Month than with a concert of love-themed tunes! Enjoy classic Beatles songs reimagined at the Beatles LOVE by Cirque du Soleil show, or hear the most romantic Elvis songs at All Shook Up Las Vegas.
Take a canyon horseback ride: Las Vegas entertainment is world-famous, but one of the city's most underrated features is its natural landscapes. Embark into Red Rock Canyon's winding trails on a guided horseback ride at sunset. Want to enjoy it alone? Hike the Calico Tanks Trail.
Insider Tip: Tired of dropping cash on expensive casinos? Enjoy the totally free Chinese New Year decorations at the Bellagio's Conservatory & Botanical Gardens!
15. Big Island, Hawaii
️ Average February temperature: 66°-81°F | 19°-27°C
Average rainy days in February: 5
☀️ Why visit in February: Big Island is a dreamy paradise bursting with captivating biodiversity, outdoor activities, and a rich culture. February is ideal for enjoying milder temperatures that still remain warm enough for hikes, water sports, and beach relaxation.
Lounge in black sand: With warm temps all winter, you can enjoy oceanside fun on Big Island even in February. Don't miss one of the world's most unique black sand beaches: Punalu'u Beach. Lounge in the warm volcanic sand and make friends with sea turtles there!
Take an epic road trip: What sets the Big Island apart is its sheer size and biodiversity, all tied together by the Big Island Loop Road. Starting south at Hawai'i Volcanoes National Park, drive east to Hilo, then to the stunning Rainbow Falls in Wailuku River State Park.
Insider Tip: Taking on the Big Island by car? Hilo on the east coast is a great basecamp, with urban amenities, an impressive farmer's market, and immediate access to spectacular Big Island nature. Also, Hawai'i Volcanoes National Park is on Hilo's doorstep!
14. Maui, Hawaii
️ Average February temperature: 55°-70°F | 13°-21°C
Average rainy days in February: 5
☀️ Why visit in February: Known as the 'Valley Isle', Maui is a lush getaway for those looking for beachy romance, epic green hikes, and communion with nature. It's one of the top warm places to visit in February in USA for its balmy weather and unique natural phenomena.
Explore a sacred valley: The Iao Valley is sacred to indigenous Hawaiians. Commune with nature in this mountainous emerald landscape by climbing to the summit of Iao Needle for sweeping views. Or, hike into the lush rainforest along the Iao Stream trail.
Enjoy ultimate whale-watching: February is prime humpback whale-watching season in Hawaii, and Maui is the best island for it. The shallow, crystal-clear waters of Auʻau Channel provide perfect conditions to witness migrating whales. Take a boat tour to get even closer!
Insider Tip: Tired of winter break crowds and honeymooners? Get away from the chaos with a visit to Paako Cove, known as Maui's "secret beach". This picturesque stretch of sand can be found by parking at the last entrance heading toward Makena Beach.
Read more: 51 Most Tropical Places in the USA in 2022
13. Kauai, Hawaii
️ Average February temperature: 54°-72°F | 12°-22°C
Average rainy days in February: 13
☀️ Why visit in February: The island of Kauai is an oasis of pristine nature, where exciting outdoor activities never run out and scenic landscapes never disappoint. If you want to avoid a packed Hawaiian island, Kauai in February is an especially great vacation choice.
‍♀️ Kayak along a picturesque river: Tranquil rainforests and flowing water are always at your fingertips in Kauai. Take advantage of Hawaii's only navigable river, and kayak along the majestic Wailua River. You'll be delighted by bonus up-close views of Wailua Falls and ʻŌpaekaʻa Falls!
Dive into a colorful ocean: Kauai's unspoiled, remote landscapes were made to be explored by water – get hands-on and dive in! Snorkel with sea turtles and tropical fish at the Tunnels near Haena Beach Park, or head for the shallow, calm waters of kid-friendly Lydgate Beach Park.
Insider Tip: When you get tuckered out from outdoor adventures, venture into the island's charming small towns. Visit Kapa'a for its foodie scene and laid back vibe, or Hanalei for historic sites and art galleries.
12. Oahu, Hawaii
️ Average February temperature: 63°-77°F | 17°-25°C
Average rainy days in February: 4
☀️ Why visit in February: The dynamic Hawaiian island of Oahu has the best of all worlds: pristine beaches, urban amenities, and incredible weather year-round. To benefit from low-season price deals and a long list of interesting events and festivals, February is an ideal month to visit.
‍♀️ Watch the world's best surfers: In February, you'll have front-row seats to the world's most prestigious surfing competition: 'The Eddie' at Waimea Bay. Head to the beach to watch the world's best surfers compete. Too crowded? The annual Buffalo's Big Board Surfing Classic also goes down in February!
Fight the winter blues: The winter blues don't exist in Oahu, thanks to many activities and events! Ride the Ferris wheel, eat local food or browse authentic Hawaiian art at the Punahou Carnival. Or, catch the Eat the Street food truck event – a local favorite. Try the 'ono grindz'!
Insider Tip: Looking for hidden magic? Go somewhere many won't venture to: Manoa Falls. This tropical waterfall lies within the Manoa Valley, and only requires an hour-long easy hike through the forest to reach. The grotto is enchanting!
11. San Diego, California
️ Average February temperature: 52°-66°F | 11°-19°C
Average rainy days in February: 4
☀️ Why visit in February: Known for its beautiful beaches, year-round sunny weather, and cultural dynamism, San Diego is one of the best warm vacation spots in February in the US. Escape the cold weather at home and enjoy oceanfront parks and a host of outdoor festivals.
Savor SoCal weather: People from around the world flock to San Diego in winter to experience that famous SoCal weather. Savor the city's sun and stunning outdoor parks by heading into Torrey Pines State Reserve. Enjoy a hike, admire the cliff vistas, and spot unique wildlife.
Indulge your senses: San Diego knows how to celebrate Mardis Gras! Join the 3-day Fat Tuesday celebration in the historic Gaslamp district. Grab a ticket and gain access to over a dozen parties at various nightclubs, restaurants, and music venues. Break out those bead necklaces!
Insider Tip: Fat Tuesday isn't the only February festival San Diego has to offer. Celebrate Vietnamese culture at the free Tet Festival, or see some really unique bird species at the Bird Festival in Marina Village.
10. Joshua Tree National Park, California
️ Average February temperature: 37°-66°F | 3°-19°C
Average rainy days in February: 1
☀️ Why visit in February: The serene, otherworldly landscapes of Joshua Tree National Park are magical to hike, drive, and camp in. While winter is peak tourist season in Joshua Tree, February's mild, pleasant temperatures make for epic recreation you can't enjoy in other months.
Connect with ancient nature: Many people, including Native American tribes, consider Joshua Tree nature to be sacred. Renew your spirit with a stroll through Cholla Cactus Garden, touch the trunk of a Joshua Tree, and brave the evening chill for the most vivid stargazing of your life.
Embark on magnificent hikes: Make the most of the park's mild February weather by hiking trails that are too challenging in the sweltering summer heat, like the Lost Horse Mine Trail, which features fascinating gold mine ruins. Or, enjoy the leisurely scenic Hidden Valley Trail.
Insider Tip: Want even more seclusion from other visitors? Venture to Black Rock Canyon on the park's northwestern outskirts to hike the Hi-View Trail. This 3-mile route takes a couple hours but has minimal elevation gain.
9. Palm Springs, California
️ Average February temperature: 48°-75°F | 9°-24°C
Average rainy days in February: 2
☀️ Why visit in February: As a renowned resort getaway, Palm Springs is a desert oasis of sunny weather, relaxing outdoor recreation, and surrounding natural beauty. In February, Palm Springs is temperate enough to savor nature and attend unique cultural events.
Soar through a canyon: Palm Springs is immersed in beautiful desert and mountain landscapes to explore. Go for an Araby Trail hike, or see nature from the sky! Ride the Aerial Tramway through the breathtaking Chino Canyon on a 2-mile trek through the clouds.
Appreciate modern art: This city is the unsung hero of American Modernist art and architecture. Visit the Palm Springs Art Museum, or attend the annual Intersect art festival with dozens of exhibitions. Then, enjoy the architecture tours and parties of Modernism Week.
Insider Tip: There's plenty to be experienced in the way of Palm Springs art and scenery. But did you know the city is rich in modern history as well? Experience the legacy of the US Air Force firsthand at the Palm Springs Air Museum.
8. Laguna Beach, California
️ Average February temperature: 45°-68°F | 7°-20°C
Average rainy days in February: 5
☀️ Why visit in February: Laguna Beach is a seaside retreat for creatives, beachgoers, and fun seekers. With an organic, bohemian energy and pristine coastal landscapes, it's hands down one of the best warm weather vacations in February. Crowds are sparse, and wildlife is verdant.
View top Californian art: Laguna Beach is imbued with a creative spirit that visitors have ample opportunity to experience. View collections from the best Californian artists at the Laguna Art Museum, and enjoy downtown's art galleries, like the iconic Vladimir Kush Gallery.
Stroll coastal trails: Many coastal California towns are overdeveloped, but not Laguna Beach. Admire the region's unspoiled landscapes by walking the coastal trails of Crystal Cove State Park or Heisler Park. Don't miss the region's wildlife at Upper Newport Bay Wildlife Preserve, either!
Insider Tip: No car? No problem! Downtown Laguna Beach is a very walkable area, and a solid trolley system also services the town. But if you do have a car, you're in luck – miles of magical scenery are a heartbeat away along the Pacific Coast Highway.
WHERE TO STAY: Surf and Sand Resort (⭐️ 8.6) | Inn at Laguna (⭐️ 8.4)
7. Huntington Beach, California
️ Average February temperature: 50°-63°F | 10°-17°C
Average rainy days in February: 4
☀️ Why visit in February: The city of Huntington Beach is home to 10 miles of sandy beaches, world-class surfing, and a laid-back vibe. If you're looking for a serene oceanic getaway with great views, charming locales, and affordable prices, head to Huntington Beach in February.
‍♀️ Ride a Surf City wave: Huntington Beach is dubbed 'Surf City USA' for its 10 miles of beautiful coastline and epic surf conditions. Surfers flock in winter to catch the swells. Ride a wave at Bolsa Chica, or get your fix at the International Surfing Museum.
Chill by the pier: The Huntington Beach Pier in February is a great place to stroll, enjoy ocean views, and go fishing. Nearby Huntington Beach State Park is another place to live like a local; go for a jog or hike along the park's 8.5-mile trail.
Insider Tip: Dog lovers: your personal heaven is waiting for you at Huntington Dog Beach. This stretch of coast is dedicated for dogs to run, play, and swim. If you're lucky, you might catch a surfing pup!
6. Grand Canyon National Park, Arizona
️ Average February temperature: 43°-64°F | 6°-18°C
Average rainy days in February: 4
☀️ Why visit in February: Introducing a Wonder of the World: Grand Canyon National Park is a paradise of epic scenery and adventure recreation. A February visit has one invaluable benefit: it's the quietest tourist month, making it one of the best warm places to explore.
Visit the canyon floor: While the canyon's rim is chilly in February, the floor is milder, ideal for a rim-to-floor hike. Take the breathtaking 7.3-mile South Kaibab Trail. This highly exposed path is challenging in summer, but will feel pleasant and exciting in winter.
Capture a breathtaking photo: A winter Grand Canyon visit offers one of the most unique perspectives for professional-level photoshoots. Take advantage of the serene lack of crowds and beautiful snow dustings by snapping photos on a helicopter ride from above.
Insider Tip: February can come with icy, snow-dusted trails, so bring crampons for upper rim hikes. Avoid Grandview and Tanner trails due to steep conditions. Keep in mind, the North Rim is closed in February.
5. Saguaro National Park, Arizona
️ Average February temperature: 41°-68°F | 5°-20°C
Average rainy days in February: 2
☀️ Why visit in February: The rolling foothills and cacti forests of Saguaro National Park leave a lasting impression on hikers, nature lovers, and road-trippers. In winter, this park is mild and practically empty, making it one of the ultimate warm travel destinations in February.
Catch a magical sunset: The sunsets are unforgettable in this otherworldly park. An underrated spot to see these vivid colors is Javelina Rocks. Just a quick walk through a cacti forest, you can climb atop this unique rock formation and marvel at the sky-show.
Witness desert ecology: Saguaro is one of the safest, most accessible desert parks in the country. With well-developed trails and roads, you can see so much in just a day. Hike the paved Desert Ecology Trail to see towering Saguaro cacti, lizards, and desert plants.
Insider Tip: If you want to visit this national park, keep a few things in mind. Entrance is $30 a vehicle, and dogs aren't allowed on the trails. In addition, there's no access to water or campsites at Saguaro.
Read more: 31 Best Warm Winter Vacations in the USA
4. Phoenix, Arizona
️ Average February temperature: 48°-72°F | 9°-22°C
Average rainy days in February: 2
☀️ Why visit in February: Phoenix is a desert city beloved for its resort amenities, leisure recreation, and year-round sunny days. February is an ideal time to enjoy nature parks and seasonal festivities as you make the most of Arizona's warm temps and clear skies.
Sample Southwestern living: From natural beauty to Mexican food, there are many flavors of Southwestern life. Walk the extensive trails of South Mountain Park, tee up at Raven Golf Club, and taste mouth-watering tacos at the annual Devour Culinary Classic food festival.
Witness an indigenous performance: The annual World Championship Hoop Dance Contest isn't something you'll find anywhere else. Witness the indigenous cultural tradition of hoop dancing at this two-day event. This form of performing arts is rooted in healing ceremony practices.
Insider Tip: Craving something fresh and light after too many indulgent dinners? Vegetarians, vegans, and healthy eaters should try Flower Child, a restaurant that offers organic, natural meals that use locally sourced ingredients.
3. Sedona, Arizona
️ Average February temperature: 36°-64°F | 2°-18°C
Average rainy days in February: 4
☀️ Why visit in February: The magical city of Sedona is a haven for outdoor adventurers, wellness travelers, and creative spirits. Its epic red rock formations, canyons, and charming streets are best explored in the off-season of February, when visitors are minimal and accommodations are discounted.
Step into a creator's paradise: There is a palpable creative energy within residents and visitors of Sedona alike. Don't miss a stroll through the enchanting Tlaquepaque Arts & Crafts Village, designed like a Mexican town. Or, appreciate indie filmmakers at the Sedona International Film Festival.
Explore sacred lands: Sedona is considered a Mecca for spiritual seekers, healers, and nature lovers. Immerse yourself in the region's majestic red rock formations, stark canyons, and vivid colors with a kayak ride on the Verde River. Don't miss a Verde Canyon train ride and the scenic Cathedral Rock hike, either!
Insider Tip: For a transformative experience, many people flock to Sedona for yoga that taps into the "vortex energy" of the region. Businesses like One Tribe Tours and Surya Sedona Yoga offer all-inclusive yoga retreats deep in Sedona nature.
WHERE TO STAY: Sky Ranch Lodge (⭐️ 8.5) | Amara Resort & Spa (⭐️ 8.2)
Warm Destinations in February — US Territories
2. U.S. Virgin Islands
️ Average February temperature: 75°-82°F | 24°-28°C
Average rainy days in February: 8
☀️ Why visit in February: The US Virgin Islands are a collection of tropical islands that offer year-round beach weather, beautiful ocean scenery, and epic watersports. Winter is hot and sunny, making the US Virgin Islands one of the warmest places to visit in February in the US.
Swim amongst tropical fish: February is a great time to snorkel in the warm turquoise waters with tropical fish. Kayak across Durloe Channel to reach Henley Cay in St. John for remote, serene snorkeling. Or, discover the underwater coral ledges at Coki Point Beach in St. Thomas.
Embark on a hike: Virgin Islands National Park is one of the most underrated parks in the US. This lush landscape is brimming with wonders. Admire sugar factory ruins along Cinnamon Bay Nature Trail, or witness the rare baobab tree along the L'Esperance Trail in St. John.
Insider Tip: February is peak tourist season for the islands. Worried about running into crowds? St. Thomas is the most internationally visited island, so consider the lesser-visited but equally gorgeous St. John and St. Croix.
1. Puerto Rico
️ Average February temperature: 66°-84°F | 19°-29°C
Average rainy days in February: 10
☀️ Why visit in February: The island of Puerto Rico is filled with tropical biodiversity, dynamic cities, and a vibrant culture. Tourism ramps up there in February, but for good reason: with warm, sunny weather and ample activities, it feels like a summertime oasis.
☕️ Sample the world's best coffee: Coffee drinkers, rejoice! An ancient celebration happens every February in the tiny mountain town of Maricao: the Fiesta del Acabe del Cafe. Hundreds of coffee producers and artisans come to sell their coffees for visitors, so come prepared for a caffeine buzz!
Mount a fortress: The 'El Morro' castle is an impeccable fortress rich with centuries-old colonial Spanish history. Take a guided tour inside its walls to learn about its complicated story, admire the old weaponry, and picnic in the grass for amazing ocean views.
Insider Tip: The coffee festival isn't the only major event taking place in February in Puerto Rico. For music fans, consider attending the Festival Casals in San Juan. Watch any number of classical music performances happening throughout the month!
Read more: 37 Epic Places to Travel to Without a Passport [2022]
✈️ Warm Places to Go in February: Top Tips
✈️ Find the best flights around the US with Skyscanner or Kiwi.com
Get reliable travel insurance from World Nomads
Book your private transfer from the airport to your hotel with Expedia
Find the best accommodations on Booking.com or Expedia
Get the best tour guides via Get Your Guide, Tiqets, or Viator
To rent a car for road trips, get the best deals on Rentalcars.com
Pack a bathing suit cover-up, a water-proof phone case, and durable hiking boots
Read Lonely Planet USA and some dreamy travel quotes for more inspiration
Bring the best photography gear (including these must-have Sony lenses!)
Recap: Best Places to Travel in February for Warm Weather
I hope you enjoyed reading about these places with the best weather in February. Whether you're into history, culture, food, or the outdoors, there are plenty of ways to escape the cold and enjoy a warm winter getaway in the US.
If you're curious to explore more warm places to visit in the US, don't forget that there are lots of incredible tropical destinations and tons of gorgeous white sand beaches. Want to enjoy autumn under the sun? Don't miss the best warm places to visit in October and November!
Maui, Hawaii – the best tropical place to visit in February in the US
A month-by-month guide to what's happening in St Augustine, Florida
The oldest continuously occupied European settlement in the US, St Augustine is a great place to dive into North America's past thanks to its history-rich museums, centuries-old architecture and year-round moderate temps.
In fact, St Augustine sits in a seasonal sweet spot. The city is situated along the northern coast of Florida, where it enjoys slightly more temperate climes than its counterparts in the southern half of the state. But that doesn't mean it escapes the uncertainty of hurricane season or the daily afternoon deluge that comes with Florida's summer season.
Despite the possible threat of heavy summer storms, the city remains a popular destination for outdoor enthusiasts looking to paddleboard in the ocean or go wildlife-watching in a state park. Sure, you might get some rain, but it's bound to blow over in a few hours, revealing the sun and new opportunities to explore the sights and sounds of a tropical destination that exudes sweet Southern charm. From high season to low, the most crowded times to visit, and the best periods for budget travelers, this month-by-month guide can help you plan the perfect trip to St Augustine.
High season is the driest time of year: March–May
Best time for soaking up the sun
The spring months in St Augustine are the perfect time to enjoy both the cultural and natural beauty of the city as they bring some of the driest times of the year. Rainy season is still months away, which means clear skies, low humidity and comfortably warm temps that lend themselves to long days on the beach uninterrupted by the daily storms that plague the summer. It's also a great time to explore the various state parks, as the threat of mosquitoes and sweltering heat awaits the summer months.
Get more travel inspiration, tips and exclusive offers sent straight to your inbox with our weekly newsletter.
Spring is a great time to enjoy the cultural and natural beauty of the city © krblokhin / Getty Images
It's not too hot in shoulder season: November–February
Best time for exploring the cultural sights
During the winter months, you'll spot local and native Floridians trotting out their leggings and leather jackets. You might want to take a page from their playbook, as temperatures fall to the upper 40ºFs in the evening. Daytime is a different story, though — low-to-no humidity and sunny 65ºF days make it the perfect time to walk around the Historic District, visit a farmers market or tour one of the area's several distilleries and wineries.
Expect heat, humidity, and rain in low season: June–October
Best time for budget travelers
Summer brings Florida's rainy season, where afternoon thunderstorms can make the air feel soupy during the day. During the evenings, the humidity dissipates a bit, making an alfresco meal or cocktail quite comfortable. Temps also spike during the season, with highs hovering in the 90ºFs and dipping into the mid-to-low 70ºFs at night. You can expect discounted attractions and hotel stays in the summer thanks in part to hurricane season, which officially runs from June 1 to November 30. The peak of the season hits between August and October, so plan cautiously and accordingly.
January is good for daytime activities outdoors
Ringing in the new year with a hangover? Good news: the cooler daytime temps lend themselves to outdoor activities that'll help you sweat out the spirits from the night before. At night, things can get a bit chilly, so ducking into a theater for a film or live performance is the way to go.
Key Events: St Augustine Film Festival, Matanzas 5000 5K and Fun Run.
February is a fairly quiet time to visit
The bright, cooler weather continues, but St Augustine remains relatively quiet in terms of visitors. It's a great time to visit the Historic District and spend some time dipping in and out of the shops on St George Street.
Key Events: Flight to Freedom, St Augustine Spanish Wine Festival.
The spring break crowd descends in March
During March, things take a considerable turn towards the warmer. That's when the spring break crowd descends upon the area for sunny, rain-free days spent laying out by the Atlantic Ocean or watching the pro golfers take their best swings on the green.
Key Events: Searle's Raid for Visitors, The Players Championship.
It's time to celebrate in April
It's spring, and the flowers aren't the only thing in full bloom. Events and activities are popping up all over the city, including the annual Birding and Photo Fest. St Augustine also takes its Easter festivities quite seriously, welcoming parades and elaborate ceremonies that pay homage to its historic past.
Key Events: St Augustine Easter Parade, Florida's Birding and Photo Fest, Blessing of the Fleet.
May is a really popular time to visit – expect good weather and lots of people © ablokhin / Getty Images
St Augustine gets busy in May
May is one of the busiest times of year in St Augustine — it's right before the rainy season kicks into high gear, so you can comfortably enjoy some of the outdoor food and spirits festivals that are popular around the time.
Key Events: St Augustine Food and Wine Festival, Annual Craft Brewers Fest.
June is the start of the hurricane season
Hurricane (and rainy!) season kicks off in June, which means daily downpours in the late afternoon — a perfect time to drop into a museum or cozy up in your hotel's lounge with a good book and a local brew.
Key Events: Battle of Bloody Mose.
Expect rain every day in July
You can count on rain just about every day in July. But by the evening, the weather cools and clears, making for great Fourth of July firework-viewing conditions by the Matanzas River.
Key Events: Fireworks over Matanzas.
Some accommodations offer low-season discounts in August
It's the dog days of Florida summer, and unless it involves a trip to the local beach or a hotel pool, most people avoid being outdoors during this time. The forecast will likely call for daily rain storms, which means some hotels offer up low-season discounts.
Brave the rain at music festivals in September
The height of the hurricane season brings more rain and a greater threat of major storms. However, that doesn't stop popular bands and musical acts from taking the stage at various venues during the annual Sing Out Loud Festival.
Key Events: St Augustine Founder's Day celebration, Sing Out Loud Festival.
Threats of hurricane reduce in October
It's still peak hurricane season, but as the month winds down so does the threat of a storm. It's still warm, but the heat isn't quite as suffocating as the summer months. If the weather permits, take advantage of the cooler temps and buy tickets to the Rhythm and Ribs Festival, a winning combination of barbeque and live music.
Key Events: Greek Festival, Rhythm and Ribs Festival.
Evening temperatures are refreshing in November
While hurricane season doesn't officially end until the end of the month, most of the storm activity has quieted down and the daily downpours have slowed to a non-existent trickle. The dropping humidity and refreshing evening temperatures make it a great time to get outside and revel in some of the seasonal activities.
Key Events: Historic Lincolnville Festival, Light the Way Home Festival of Trees.
Enjoy the seasonal lights in December
The water temperature in December dips to uncomfortably chilly temps, but the clear skies and refreshingly crisp air make it a great time to take in St Augustine's Nights of Light, an annual celebration that drapes the 20 blocks of the Historic District in white twinkling lights.
Key Events: Nights of Lights.
Buy Ultimate United States Travel List
For the first time ever, Lonely Planet's experts have compiled the USA's 500 most memorable, beautiful, surprising and compelling experiences. Ponder the scope of the Grand Canyon, delve into the history of a nation of immigrants at Ellis Island or wander across architectural grandeur at Golden Gate Bridge. Where will you go next?
Buy Ultimate United States Travel List
For the first time ever, Lonely Planet's experts have compiled the USA's 500 most memorable, beautiful, surprising and compelling experiences. Ponder the scope of the Grand Canyon, delve into the history of a nation of immigrants at Ellis Island or wander across architectural grandeur at Golden Gate Bridge. Where will you go next?
Source https://www.visitstaugustine.com/article/10-reasons-to-move-to-st-augustine
Source https://www.thediaryofanomad.com/warm-places-february-usa/
Source https://www.lonelyplanet.com/articles/best-time-to-visit-st-augustine