10 Reasons to Love the Philippines (Even More!)
With the remarkable beauty and undeniably friendly locals, the Philippines isn't difficult to love. Most tourists think that the Philippines is just about beaches but actually, it's much more. And just as a trip here will certainly make you fall for everything you see, it will also make you fall for the values of everyone you meet and the palatable cuisines they serve.
10 Things That Will Make You Fall In-Love With the Philippines
The Philippine tourism slogan goes "It's more fun in the Philippines," and it's not hard to see why. Here's a list of what is Philippines known for, that will absolutely make you choose Philippines as your next travel destination.
What's inside this blog?
Here are the 10 reasons why it is more fun in the Philippines and why you'll love the Philippines even more!
1. Breathtaking Views
Unlike other places, an adventure in the Philippines takes you to a wonderland where it seems as though you've walked straight into a postcard. Cue in, Batanes and Banaue Rice Terraces. Its vast greenery, hills, stunning sunset views everywhere, and crashing waves from the ocean surely take one's breath away. And just like that, you'll be in a state of bliss.
The Philippines is mysterious, grand, and inviting at the same time. Through the eyes of a first-timer, this country is unbelievable. So if you're to describe Philippines in one word, it's breathtaking. Enough to convince you that it's more fun in the Philippines.
2. 7,641 Islands to Choose From
The Philippine beaches and islands are certainly among the most convincing reasons why you should visit the Philippines. If you're asking what is Philippines famous for, it could take all day to list everything down. But its pristine beaches are among the main reasons why travelers across the world and the top 10 countries that love Philippines list the country among the world's best islands.
Boracay is a sure-fire hit for travelers and beach-lovers. Many people all over the world drool to go on a trip to this island. Boracay is famous for its fine white sand and now, clear blue waters, party scene, and amazing water activities.
Then there goes Palawan that will make you scream "I love Philippines" upon setting your foot on its ground. You can either go to Coron where great diving spots and lagoons are or El Nido where you can just enjoy the chill ambiance of the place.
Bantayan Island in Cebu also amazes tourists in so many ways. This Philippine island offers fresh air, calming sound of the waves, and cerulean waters.
3. Great Diving and Surfing Spots
One thing that will make you realize its more fun in the Philippines is visiting its beaches with towering waves and rich marine life. Diving enthusiasts around the world just can't get enough of the fantastic Philippine diving spots. Some tourists make their way to the Philippines to train or get their diving licenses because of its tropical nature and reputation as a great vacation destination. Some popular spots are found in Coron, Palawan; Apo Reef in Occidental Mindoro; and Monad Shoal in Cebu.
Another thing that will convince you its more fun in the Philippines is that it boasts amazing surfing spots! Some people from across the world travel here just to feel the adrenaline rush from surfing the Philippine waters. Surfing spots in the Philippines that are worth the visit include Siargao, the country's surfing capital, Baler in Aurora Province, and La Union. If these aren't enough to convince you it's more fun in the Philippines, we don't know what else will.
4. Exquisite Pinoy Cuisine
With more than 7,000 islands and rich history, the Philippines has many delicious dishes of its own. And there's more to Filipino food than the mind-boggling balut (duck embryo).
What Philippines is known for in terms of food is its popular adobo and sinigang. When in the Philippines, one should not miss its famous adobo. The pork or chicken meat is marinated in vinegar and soy sauce. It's easy to prepare so it's very common in the country.
Lechon is also something worth trying! The entire pig is roasted over coals, with the crisp, golden-brown skin served with liver sauce, the most coveted part. Everyone loves this, even the late world-famous chef Anthony Bourdain. He won't say it's the best pig ever for nothing!
Another must-try dish in the Philippines is the sinigang. There are many varieties of it though: from pork to seafood. Everyone loves it because of its sour and slightly spicy taste.
Some may not like how balut tastes like, why people would line up for isaw (pork and chicken intestines) or why Filipinos eat with their hands. But perhaps the best way to understand Filipino food is by trying.
5. Ridiculously Good People
May it be to locals or foreigners, Filipinos are warm-hearted people. They are caring, respectful, hard-working, and full of possibilities even in hard times.
Filipinos are naturally empathetic— a loved one's problem becomes everyone's problem. They hold each other's hands, they hardly leave their loved ones alone and they constantly check in with each other, whether through texts, calls, Skype, or other social media platforms.
Filipinos respect their relatives and they treat the elderly with great fondness. They grab their hand and put it against their forehead. This gesture of pagmamano is so deeply ingrained in their culture that it has become the greatest symbol of affection in the family.
Filipinos don't discriminate and that is why they are highly ranked for service, hospitality, and care-related jobs. So if you're asking how to introduce Philippines to foreign travelers, just say it's home to one of the nicest people in the world. If this doesn't convince you that it's more fun in the Philippines, we don't know what else will.
6. Grand Festivals
When it comes to parties and festivities, Filipinos take it seriously! In fact, each province has its own festival. They are vibrant, colorful, lively, and grand.
These Philippine festivals showcase the country's culture and the locals' creativity. Many feature colorful costumes, painted bodies, and crazy beautiful street dance performances.
Tourists from all over the world visit the Philippines not just to see its beautiful beaches and breathtaking sights, but also to experience the country's grand festivals that, without a doubt, will make you say its more fun in the Philippines/
7. Dynamic Nightlife
Contrary to what others think when someone asks to describe Philippines, Filipinos are not dull and boring. They know how to party, too! In fact, there are many great bars in the country that take the party scene to the next level!
Enjoy a pub crawl at Poblacion in Makati or go to Bonifacio Global City or Ortigas to get the best city views, breezy outdoor escapes, and chic spots that are sure to have you sipping and toasting all night long.
8. Interesting Mix of Different Cultures
Because of the country's history of colonialism and encounters with different cultures — Chinese, Malay, Spanish, American, and Japanese — what has resulted, is the most curious melting pot of varying traits and practices.
Travelers familiar with any of these cultures will be surprised and amused at the parallels Filipinos carry in their ways of life.
9. Filipinos Welcome Everybody With Open Arms
Many tourists find Filipinos very hospitable and this impression is clearly an edge. That's how hospitable they are! Filipinos don't discriminate but welcome everyone with open arms even if they're not related. They will offer anything they can to foreigners and even teach them Filipino words even without asking. This is definitely what Philippines is known for. So if you'd ask how can you describe the Pinoy being in a foreign country, we tell you, Filipinos respect other people and are kind to others.
10. It's More Fun in the Philippines
With all these being said, the country's tourism slogan is true. It's more fun in the Philippines because you'll never run out of things to do. You will fall in love with the people and every spot in the country. You can come to the Philippines for the beaches, but what you'll get is so much more.
The Philippines may not be the richest country in the world or may not have the highest standard of living yet. Still, the Filipino people are very rich to have good qualities and breathtaking places that spell genuine happiness. And at the end of your trip, you will say "I love Philippines" because it's not really difficult to fall in love with this country.
Frequently Asked Questions About Reasons to Love the Philippines
Q: Why foreigners love the Philippines?
A: Foreigners love the Philippines because of its climate. Since the Philippines is a tropical country, it's a great destination for beach vacations. Aside from this, foreigners love the traits of the Filipinos and of course, the food!
Q: What do you think are the reasons why the Philippines is considered as a tropical country?
A: Tropical countries such as the Philippines are nations that are found in the tropics, a region that is located along or near the Earth's Equator. Here's the answer to your question: what do you think are the reasons why the Philippines is considered as a tropical country.
Q: Why should you travel to the Philippines?
A: The Philippines is more than just its pristine islands. Here are the reasons why you should travel the Philippines:
Breathtaking Views
7,641 Islands to Choose From
Great Diving and Surfing Spots
Exquisite Pinoy Cuisine
Ridiculously Good People
Grand Festivals
Dynamic Nightlife
Interesting Mix of Different Cultures
Filipinos Welcome Everybody With Open Arms
It's More Fun in the Philippines
Q: What are the best places to visit in the Philippines?
A: With over 7,000 islands to choose from, there are so many beautiful places to visit in the Philippines. These are:
Sugba Lagoon in Siargao
Intramuros in Manila
Vigan in Ilocos Sur
Boracay in Aklan
Chocolate Hills in Bohol
Hinatuan Enchanted River in Surigao del Sur
Banaue Rice Terraces in Ifugao
Big and Small Lagoons in El Nido, Palawan
Bantayan Island in Cebu
Racuh A Payaman in Batanes
Q: What are the best things to do in the Philippines?
A: Philippines is such a versatile country that caters to all types of traveler. here are some of the most fun things to do in the Philippines:
Swimming
Island-hopping
Food tripping
Shopping
Partying
Diving
Hiking
Attending festivals
Q: How will you show that you love your country Philippines?
A: There are many ways to show love for the country. From being patriotic and learning the history to promoting and supporting local products, showing love for the country is something everyone should learn and do.
Q: Where are the Philippines' most beautiful islands?
A: The Philippines is home to more than 7,000 islands and among the most popular and beautiful ones are located across the country. You can find them in Boracay, Palawan, Batangas, Pangasinan, Zambales, Siargao, Bohol, and more. The islands here will make you describe Philippines as jaw-dropping, that's why its more fun in the Philippines.
Q: What is Philippines known for?
A: Philippines is known for so many things: pristine beaches, breathtaking mountains, jaw-dropping lagoons, historic sites, and hospitable people.
If you're planning to visit the Philippines, choose the property that will help you save more! Book budget hotels in the Philippines here. Travel more. Pay less.
Disclaimer: ZEN Rooms claims no credit for images featured on our blog site unless otherwise noted. All visual content is copyrighted to its respectful owners. We try to link back to original sources whenever possible. If you own the rights to any of the images, and do not wish them to appear on ZEN Rooms, please contact us and they will be promptly removed. We believe in providing proper attribution to the original author, artist or photographer.
Is it Safe to Visit the Philippines in 2022?
Is the Philippines safe for travel? Yes — although locals tell us that travelers should be aware of some safety issues.
Browse through this guide on staying safe in the Philippines! By following a few common-sense safety rules, travelers will find that this dynamic cluster of islands is full of incredible adventures.
Looking for more insider info on safety in the Philippines? Work with a local for on-the-ground access as you plan your trip. Learn more.
"Linelly helped us beyond anything we could've planned ourselves. Everything she suggested for us was spot-on, and I feel we got the best experience by following a local's guidance."
The Philippines and the coronavirus pandemic
A vendor wears a mask in the Philippines | Joshua Solis/Unsplash
You might be wondering whether the Philippines is open for recreational travel. The answer is yes! But there are some necessary steps all travelers must take to mitigate COVID risks.
Here's the latest:
Fully vaccinated travelers who present proof of vaccination may now visit the Philippines for up to 30 days for recreation.
Proof of a plane ticket departing the Philippines is required for entry to the country.
A negative COVID-19 test taken prior to departure is required.
For the first seven days in the Philippines, travelers must self-monitor for symptoms and report any to the local authorities.
Travelers must complete a Health Pass on a Philippine government website, or they can opt for an expediting service like iVisa, which streamlines and simplifies the process for a small fee.
Travel insurance that covers COVID-19 is required.
Let's be clear: the Philippines is experiencing a very turbulent time
We're going to be as honest as possible here, so hold on to your proverbial hats. Simply put, the Philippines is going through a volatile time, politically and culturally.
Since 2016, President Duerte has been waging a violent, heavy-handed, and often illegal war on crime and drugs (and, in many cases, anyone who disagrees with him ). His use of roving death squads, coupled with an ongoing insurgency in certain parts of the country, have resulted in kidnappings and terrorist activities. These areas are not safe to visit—but luckily, they are far away from popular tourist destinations.
Because of an increase in crime and civil unrest in the past several months, travel advisories have been issued and visiting certain areas is considered dangerous and should be avoided. A "Do Not Travel" advisory is in effect for the Sulu Archipelago, including the southern Sulu Sea, and Marawi City in Mindanao—the State Department urges travelers to "reconsider" visiting other parts of Mindanao as well.
Does that sound bad? Yes. But ongoing political unrest will likely NOT affect your future trip.
The good news is that the Philippines is huge , and the violence is taking place literally thousands of miles away from anywhere a traveler would find themselves. Simply put: unless you're trying to get into trouble, your trip will not be affected at all. The government has active police and military presence in popular tourist areas and keeping visitors safe is a priority.
Worried about safety in the Philippines? Feel free to reach out to one of our local trip planners in the Philippines to talk.
Let's face it. People want different things when they travel. Rather than spending hours sifting through blogs and top 10 lists written by people who may have totally different interests than you, why not start by sharing a little about what's important to you when exploring a new destination?
Select your travel preferences below and let a local take it from there. Your personalized guidebook to The Philippines is just a few clicks away.
It's safe to explore Manila
Street vendor in Manila | KittyKaht/Flickr
Locals tell us you'll have to exercise caution in Manila just like you would any other major city. F oreigners can be targets of petty criminals and car-jackers, but if you take standard safety precautions, you'll be perfectly fine. Benefit from local insights: locals provided these safety tips.
Stay in a safe neighborhood such as Makati, Pasay, and Taguig, so you won't have to worry as much about safety.
Avoid the Malate and Ermita areas in the center of Manila.
Be aware of pickpockets—they're out there. Keep your bags close to you and never put valuables in your back pockets. Wear your backpack in front when in crowded places.
Beware of beggars—they're not bad people, but if you offer them money, you'll be swamped by beggars from all directions, and your belongings could be snatched.
Don't give street kids pesos—the money ultimately goes to criminals who use the children to make money. Give them a snack or food instead. Ultimately, it's best just to ignore them, as hard as it may be.
Avoid dark alleys, especially when you're alone.
Always keep windows rolled up, and doors locked when in your car or a taxi.
For more safety advice, ask the people who know best—locals living in the Philippines.
Taxis are safe, but watch the meter
Taxis are generally safe in big cities, but taxi drivers are infamous for swindling money from tourists—claiming that the meter is broken, asking for a fixed price, or asking you to add some money to the final price. Make sure that the taxi has a working meter or refuse to get in.
Hail a cab online by using the MiCab app (in Manila and Cebu) to avoid the issue.
There is no Uber in the Philippines—use Grab instead
The ride-sharing service Grab bought out Uber in the Philippines and is a great way to get around the city. The drivers' regulations are stringent, and the price is determined by the app itself before the ride.
The water in the Philippines is unsafe to drink
Unclean water can ruin your trip, and the Philippines is not known for having clean tap water.
Always ask if the ice in your drink is made from bottled or filtered water. Seriously—you do not want to get typhus.
You can buy bottles of water during your trip to stay safe. However, we'd recommend investing in a reusable water bottle with a filter to cut down on plastic consumption. It's an easy way to make your travel more sustainable.
Some common scams to avoid
Locals tell us that scams are widespread in the Philippines and often target travelers. However, our trip planners note that as long as you pay attention to your surroundings, you can avoid becoming a victim of a crime. They say these are a couple of popular scams to look out for:
The money changer scam
In this scam, shady money changers will set up shop in out of the way locations and advertise better rates than banks and hotels. Some tellers will steal a few notes when counting the money out for you or replace the bills with smaller notes. Only exchange money in reputable places, double-check the conversion rate and clarify commission charges before you start. Also, count your money before giving it and count your pesos after receiving them.
A familiar face scam
This is a popular scam that involves someone approaching you claiming to know you saying, "I work at the hotel you're staying at." They'll offer to show you around and offer a free tour. Firmly decline the offer—it can end in a robbery.
Depending on where you are in the Philippines, be careful with your cell phone.
Solo female travelers love the Philippines
Woman in the Philippines | Yamaitrop Vioreenlack/Unsplash
It's definitely a myth that it's not safe for women to travel alone, and exploring the Philippines on your own will be an awesome adventure.
Solo travel is just as safe as any other country if you take a few precautions. Research the area before you go. If you're looking for local insights, keep in mind that many of our trip planners are women. They can let you know the situation in the Philippines, and what precautions they take when they're traveling solo.
If you like adventure, you may need some vaccinations
The CDC recommends all travelers heading to the Philippines have the COVID vaccine, be up to date on routine vaccinations, and also get vaccinated for hepatitis A, hepatitis B, and typhoid.
Based on how long you are staying, however, or if you plan to explore the rural areas, the CDC recommends additional vaccines like cholera and rabies.
Emergency numbers to know
When traveling, there is always a chance of getting into an accident where emergency help is needed. Here are some numbers you need to remember:
National Emergency Hotline: 911
Philippine National Police Hotline: 117 – (632) 301-2000
Why not ask someone who lives there? ViaHero connects you with a local to help plan your trip. They'll create a guidebook based on your personal travel style.
You'll see a unique side of a destination and travel independently—all while saving time and money in the planning process. Find a local today.
15 Gorgeous Places To Visit In Philippines To Swim, Dive, Trek, & Explore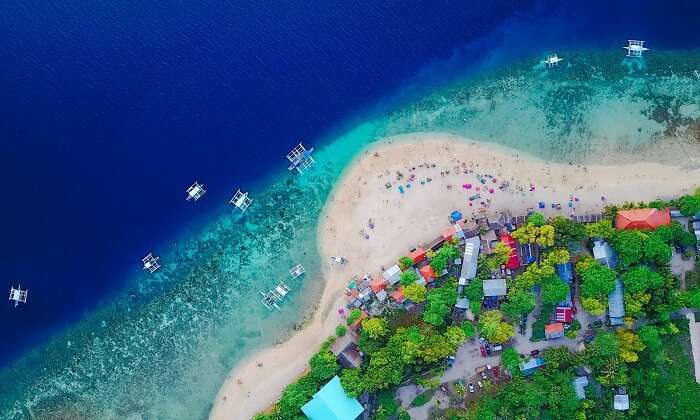 The Philippines, a popular destination, perfect for your luxury vacation, is a home to more than 7,000 islands. Sometimes, it becomes difficult to choose from a wide range of stunning islands to visit first. To say that the Philippines is an island lover's destination would be an understatement! The entire country is spread across islands, each of which is a traveler's delight. A list of the finest places to visit in Philippines
From transparent emerald seas to white sand beaches, the islands of Philippines offer the ultimate island getaway.
15 Best Places To Visit In Philippines
The Philippines offer you a wide range from mountains to tropical regions to metropolitans. Stroll around the colonial streets of Manila, or you can catch the glimpses of small tarsier monkeys in the private sanctuary. We have curated a list of the finest places to visit in Philippines that covers the best beaches, picturesque resort towns, and verdant jungles for you to explore. Take your pick:
1. Manila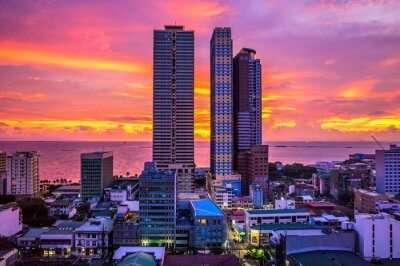 Manila, the capital of Philippines, is the heart and soul of the country. Gleaming skyscrapers rise across the Asian metropolis amidst the concrete buzz of the city. With modern parks, malls, and hotels with the best hospitality, Manila is one of the best places to visit in Philippines.
Places To Stay: Okada Manila, Red Planet Aurora Boulevard, Conrad Manila, Fairmont Makati, The Peninsula Manila
Places to visit: Fort Santiago, Pinto Art Museum, Ayala Museum, Manila American Cemetery, San Agustin Church, Chinese Cemetery, National Museum of the Filipino People
2. Cebu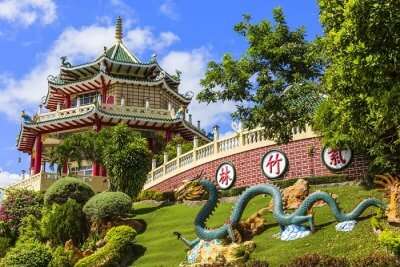 Cebu is located in the Central Visayas region of Philippines and includes more than 150 islands and islets. It ranks among the best places to visit in Philippines and draws more than 2 million tourists every year. With the white beaches and superb diving spots, Cebu has become the top tourist destination in the Philippines.
Places To Stay: Maayo Hotel, Carl's Island Inn, Carl's Island Inn, One Central Hotel & Suites, Appleton Boutique Hotel Cebu, Appleton Boutique Hotel Cebu
Places to visit: Museo Sugbo, Casa Gorordo Museum, Fort San Pedro, Basilica Minore del Santo Nino
3. Bohol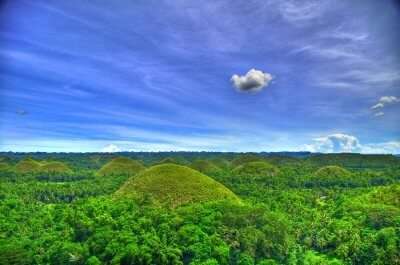 Bohol is the land of the iconic Chocolate Hills. These unique geological formations look like chocolate mounds especially in the dry season when they turn brown. These 1,200 hills draw in the crowds, making it among the top tourist spots in the Philippines. The rest of Bohol is covered in thick jungles with meandering rivers perfect for kayaking.
Places To Stay: Alaia Studios, RedDoorz near Panglao Municipal Hall, Bird of Paradise, Selectum Mangrove Residence, Three Little Birds Resort
Places to visit: Chocolate Hills, Philippine Tarsier Sanctuary, Rice Museum, Blood Compact Monument, San Pedro Church, Danao Beach, Lamanok Island
4. El Nido, Palawan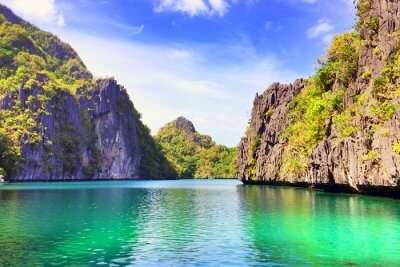 When you are deciding where to go in Philippines, one of the first places you will come across is El Nido, the gateway to the stunningly beautiful Bacuit archipelago. The steep limestone cliffs right in the middle of blue-green Ocean is a sight for sore eyes! With many islets and caves to explore, El Nido is unmissable!
Places To Stay: La Españolita Resto & Rooms, Cuna Hotel, Focus Rooms, Maligaya Beach Bungalows, One El Nido Suite, ZEN Rooms La Soledad El Nido
Places to visit: Nacpan Beach, Marimegmeg Beach, Lio Beach, Duli Beach, Balay Cuyonon, Nagkalit-kalit waterfalls, Shimizu Island
5. Coron Island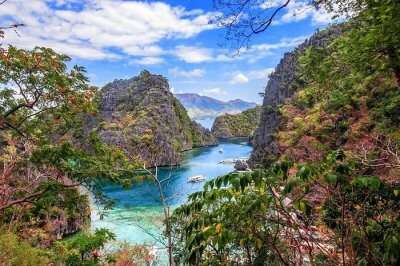 Coron Island is a part of the Busuanga and Calamian Islands and a base for access to all the nearby islands making it one of the top Philippines holiday destinations for adventurers! Mangrove kayaking, jungle trekking, motorbiking, island-hopping – these are just some of the activities to do in this pristine archipelago.
Places To Stay: Zenvea Hotel, Charms Hotel, Coron Soleil Express Hotel, Two Seasons Coron Bayside Hotel, Coron Visitors Hotel, Asia Grand View Hotel, Pirates Diving Resort Coron
Places to visit: Kayangan Lake, Twin Lagoon, Mount Tapyas, Occam Occam Beach, Aguila, Barracuda Lake
6. Puerto Princesa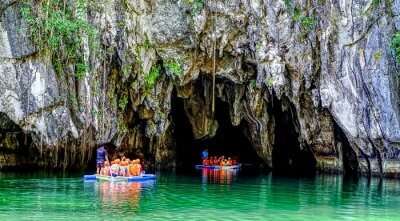 Puerto Princesa is the capital of Palawan and ideal to cover while on a trip to El Nido. It's the subterranean river that flows underneath the island that makes it among the top places to visit in Philippines. The area is a UNESCO World Heritage site and has incredible underground caves and limestone karst mountain landscapes. It was even voted among the New Seven Wonders of the World!
Places To Stay: Atremaru Jungle Retreat, Atremaru Jungle Retreat, Palawan Village Hotel, RedDoorz near Kinabuch Puerto Princesa, Sheridan Boutique Hotel
Places to visit: Puerto Princesa Subterranean River Park, Palawan Museum, Palawan Butterfly Eco Garden and Tribal Village, Palawan Heritage Centre, Nagtabon Beach
7. Mactan Island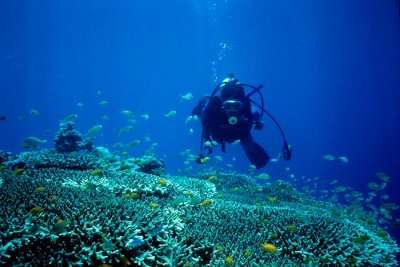 Mactan Island is where you head for luxurious relaxation! Housing many resorts, it is one of the ideal places to visit in Philippines for couples. With excellent diving spots, access to the shopping centres of Cebu City, and island hopping tours, it offers everything to honeymooners.
Places To Stay: Appleton Boutique Hotel Cebu, Eloisa Royal Suites, Waterfront Airport Hotel and Casino, Hidden Hill Hotel, Goldberry Suites and Hotel
Places to visit: Nalusuan Island Marine Sanctuary, Carbon market, The Palace Casino Cebu, Talima, Lapu-Lapu Monument, Olango Island Wildlife Sanctuary
8. Tagaytay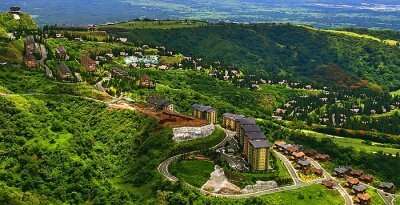 Image Source
Tagaytay is a scenic town near Manila on the island of Luzon. Located precariously on the ridge of the Taal Volcano, it overlooks the beautiful Taal Lake. Its picturesque beauty ranks it among the most popular tourist spots in the Philippines. The town is awash with hues of blue and green throughout the year.
Places To Stay: The Perfect Get away, Taal Vista Hotel, Aviatrix Travel Concierge Services, Quest Hotel Tagaytay, Containers by Eco Hotel, Sang Yoo Mountain View Tagaytay
Places to visit: Taal Lake, Taal Volcano, People's Park in the Sky, Puzzle Mansion, Museo Orlina, Sky Ranch, Pink Sisters
Planning your holiday but confused about where to go? These travel stories help you find your best trip ever!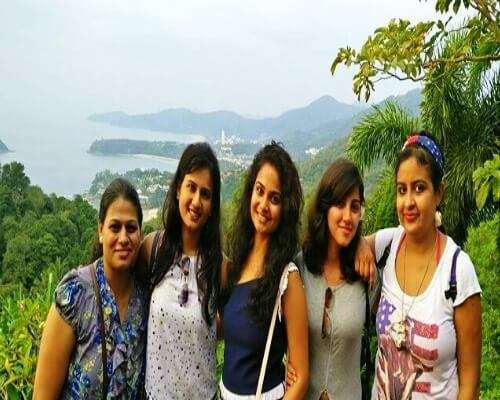 Ramya Narrates The Story Of 6 Girls On An Extraordinary Trip To Thailand
Bangkok. Phi Phi. Krabi. Why should guys have all the fun?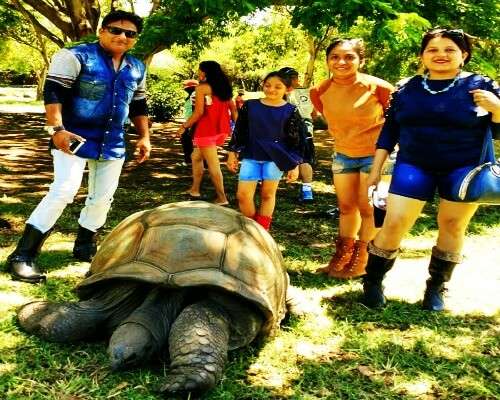 Sandeep Illustrates On The Best Activities For A Family Trip To Mauritius
Water sports. Cocktail parties. And unlimited fun at Casela.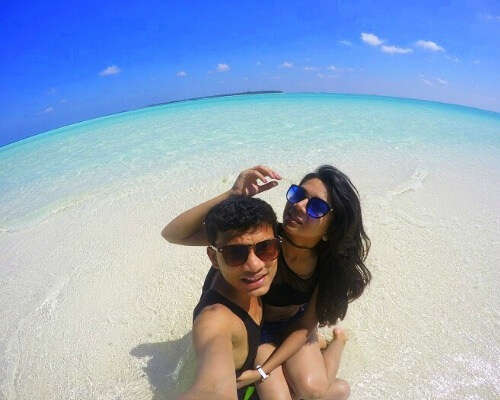 Nisarg Can't Stop Praising His Honeymoon Trip To Maldives
There was snorkeling, sightseeing, luxury, comfort, & much more!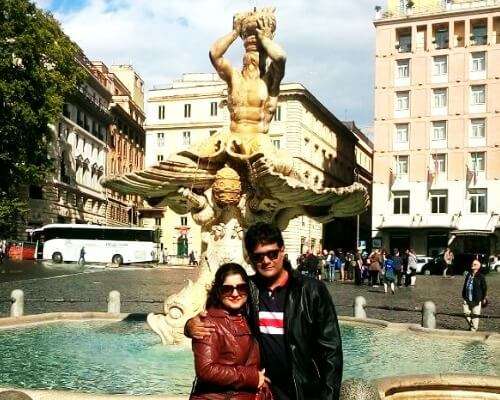 Sabyacsachi's Romantic Trip Proves Europe To Be The Mother Of All Vacations
For Art, Culture, Luxury, & more.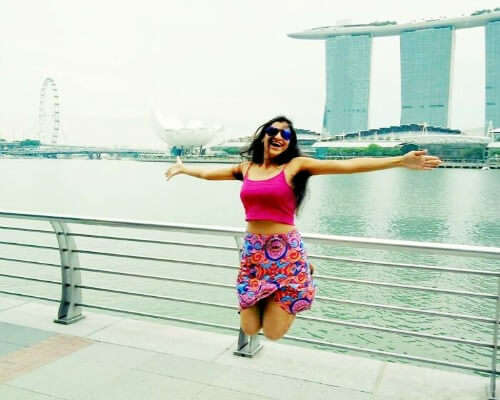 Srishti Talks Of Her Amazing Trip To Singapore With Her Mother & Niece
A fun-filled destination for ages indeed!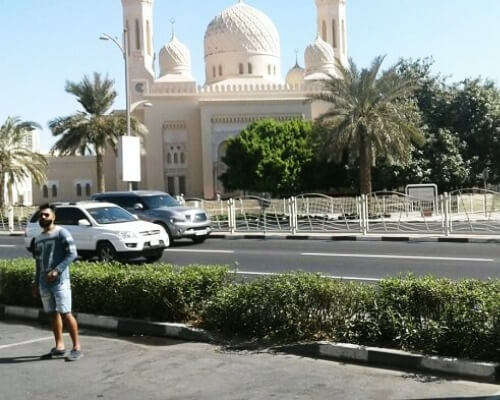 67-Year Old Sridhar Tells How He Beat The Odds & Took A Solo Trip To Dubai
Desert safari. Burj Khalifa. Welcoming locals. Tell me more!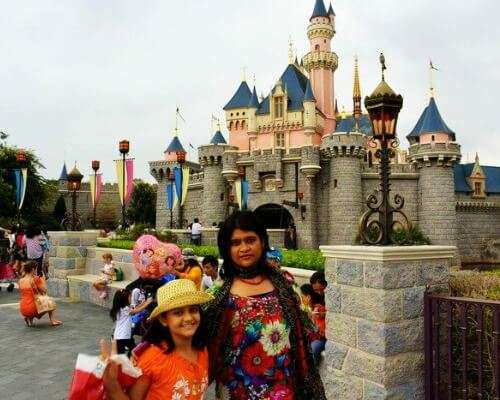 Not Adventure Lovers? Saurabh's Family Trip Proves Hong Kong To Still Be Full Of Fun
Your kids will love Disney Land & Ocean Park!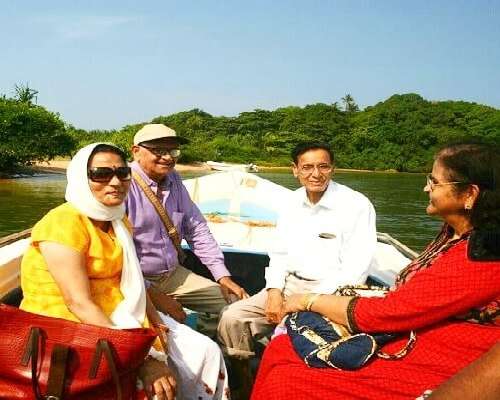 Ravi's Tale Of A Sri Lanka Family Tour Is All You Need To Know About Ramayana Tour
For the love of Ramayana & Travel!
See more at TRAVELTRIANGLE.COM
9. Donsol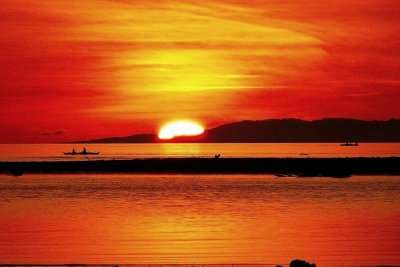 Donsol is a wildlife enthusiast's delight! The island is often listed among the most visited tourist places in Philippines for its whale shark interactions. Whale sharks are a gentler, slow-moving variety of sharks and are the largest fish on earth. Swimming with the whale sharks is possible in this region and is an exciting experience you cannot miss!
Places to stay: Elysia Beach Resort, AGM Beachfront Resort, Vitton and Woodland Beach Resort
Places to visit: Donsol Whale Shark Interaction Centre, Jovellar Underground River, Sigpit Falls
10. Vigan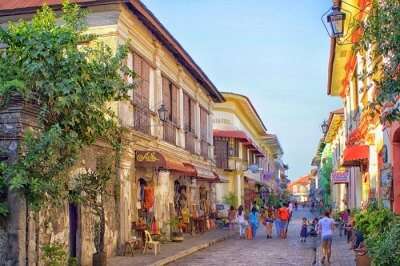 Not many people know about the Spanish conquest of the Philippines, but Vigan is among the best places to visit in Philippines to see this heritage live. In fact, it is also a UNESCO Heritage Site and you can experience the Spanish culture in its cuisine and architecture. Vigan ranks among the top 20 tourist destination in the Philippines and is a delight for history buffs.
Places To Stay: Paradores de Vigan, LaVie Hotel, ZEN Rooms Casa Marita Vigan, One Vittoria Hotel, ZEN Rooms Vigan Tourist Inn, Hotel Veneto De Vigan
Places to visit: Mestizo District, St. Paul Cathedral, Pottery Factories, La Nuestra Senora de La Asuncion Parish Church, Magsingal Museum, Juan Luna Shrine
11. Sagada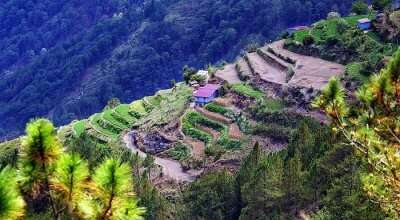 Sagada is among the offbeat Philippines tourist attractions. The quaint town is located in the Cordillera Mountains away from the beaches and is famous for its limestone hills. The weird centuries-old coffins tied up high on the limestone cliffs are a sight to behold! The landscape is also dotted with rice terraces and the mountains hold secret caves and waterfalls.
Places To Stay: Gina's Hilltop House , Nuestra Hogar Lodge Sagada, Agape Log Cabin And Restaurant, Agape Log Cabin And Restaurant, Rusty Nail Inn, Banga-an BnB and Coffee House
Places to visit: Echo Valley Hanging Coffins, Sumaguing Cave, Bomod-ok Falls, Lake Danum, Kiltepan View, Lumiang Burial Cave, Ganduyan Museum, Besao
12. Moalboal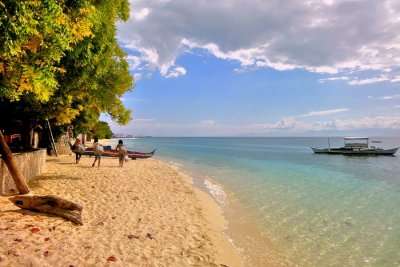 Moalboal is an idyllic backpacker's destination. Located in Cebu province, its among the top tourist places in Philippines for diving. A spectacular coral wall is found right off the coast and is ideal for snorkeling. With many resorts and hostels to choose from, Moalboal caters to every type of traveler.
Places To Stay: D´Gecko Hotel, Krismark Dive Lodge, Speed 8 Inn by Cocotel, Cebu Seaview Dive Resort, Blue Abyss Resort , Adams View hotel
Places to visit: Panagsama Beach, Pescador Island, Candongao Peak, Badian Bay
13. Batan Island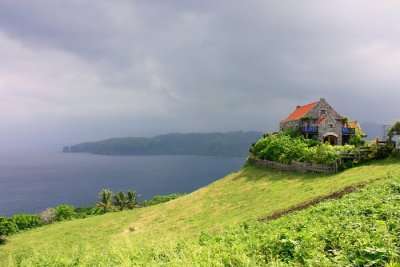 Batan Island is located in the Batan province and is the perfect mix of hills, countryside views, and beaches. Blessed with a pleasant weather year-round, the island is one of the best places to visit in Philippines. It's also the best place to soak in the local culture and architecture.
Best Time To Visit: March to October
Ideal Duration: 2 Nights/3 Days
Places To Stay: Best Western Premier Panbil, Blitz Hotel Batam Centre, Beverly Hotel Batam, Aston Batam Hotel & Residence, Radisson Golf & Convention Center Batam
Places to visit: Vayang Rolling Hills, Basco Lighthouse, House of Dakay, Dipnaysupuan Tunnels, Tukon Chapel, Valugan Boulder Beach, PAGASA Weather Station
14. Siquijor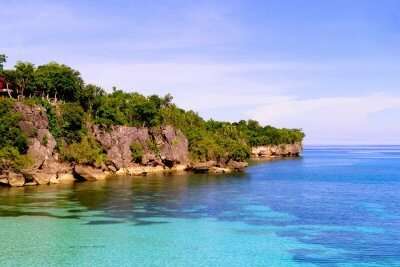 The wonderful island of Siquijor is filled with mystique and intrigue for Filipinos. The jungles of the island hold century-old secrets of local healers. But today, the island is also one of the most beautiful places in the Philippines and known for its waterfalls, beaches, and coral reefs.
Places To Stay: Monkey Republic Siquijor, Tropicasa Siquijor, Mandala Tribe Treehouses, charisma beach resort, Islandia Beach Resort
Places to visit: Paliton Beach, Cambugahay Falls, Balete Tree, Lugnason Falls, San Isidro Convent, Salagdoong Beach
15. Boracay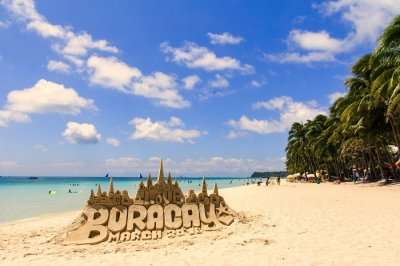 The tiny island of Boracay is only about 7 KM long but offers one of the best beaches in Asia – The White Beach. A popular tourist destination, it provides best water activities like jet skiing, scuba diving, Flyfish, and snorkeling. Currently closed for environmental rehabilitation, the island is likely to open in November, the best season to experience the island on all Philippine holidays.
Places To Stay: Diniview Villa Resort, Under the Stars Luxury Apartment, The District Boracay, Mandala Spa & Resort Villas, Fairways and Bluewater Boracay
Things to do: Scuba diving, watersports, island hopping, relaxing on the beach
The list of places to visit in Philippines is exhaustive, and we have included just the best ones here! South East Asia is a wonderful destination for travel and you must book your Philippines tour right away to explore more of this beautiful country!
For our editorial codes of conduct and copyright disclaimer, please click here.
Frequently Asked Questions about Places to Visit in Philippines
What are the best attractions in the Philippines?
Some of the best places that you can visit in the Philippines are Manila, Cebu, Bohol, El Nido, Coron Island, Puerto Princesa, Mactan Island, Tagaytay, Donsol, Vigan, Sagada, Moalboal, Batan Island, Siquijor, and Boracay.
What is there to do outdoors in the Philippines?
The Philippines is a tropical destination that includes various nature reserves and indulge in several adventures during your tour. Tourists love relaxing at the pristine beaches and relishing the intriguing watersports.
Is it safe to visit the Philippines during covid times?
The Government of Philippines has lifted all the restrictions that were put up to contain covid. Both, vaccinated and unvaccinated travelers are allowed to visit Philippines on certain conditions such as following basic rules and regulations, maintaining social distancing, and testing yourself for covid before departure.
What is there to do in the Philippines at night?
Some of the best things that you can do in the Philippines at night are dining at some of the popular restaurants and trying out various amazing cuisines, exploring the vibrant streets of Philippines, and visiting the local markets.
Which are the best restaurants in the Philippines?
The best restaurants where you can dine during your Philippines tour are:
1. Antonio's,
2. Bar Pintxos,
3. Benjarong Thai Restaurant,
4. Blackbird,
5. Bondi and Bourke,
6. China Blue,
7. Crystal Dragon,
8. Finestra,
9. Hua Yuan Brasserie Chinoise.
What is the cheapest month to fly to the Philippines?
June is the cheapest month to fly to the Philippines as the lowest number of flights are booked in this season. Therefore, if you are planning a trip to the Philippines, you can check out the best packages to get the maximum deals on your budget.
Which are the best months to visit the Philippines?
If you are planning to visit the Philippines, then make sure to plan your tour between November and February, as during these months, the weather in this place gets really pleasant because of which you can explore various attractions without any hassle.
How many days are required to explore the Philippines?
A 6-7 days tour is recommended in order to explore the major attractions in the Philippines but if you want to go for a thorough and relaxing vacation, then 8-9 days are sufficient to explore the hidden gems of this place and spend a relaxing holiday simultaneously.
Source https://www.zenrooms.com/blog/why-the-philippines-is-the-best-country-in-the-world/
Source https://www.viahero.com/travel-to-philippines/is-philippines-safe
Source https://traveltriangle.com/blog/places-to-visit-in-philippines/