Wildwood Park
47.1697 , -122.2814 Map & Directions
Lisa Elliott Full-size image
Dogs allowed on leash
Good for kids
Fall foliage
Waterfalls
Parking Pass/Entry Fee
This urban park has it all! In a woodsy setting here, you'll find fitness challenge trails and activities for all ages and abilities. Continue reading
Share
Hiking Wildwood Park
In the city know for its daffodils, this park is one of the oldest parks in Puyallup. Nestled on the south hillside just off 23rd and just behind the Good Samaritan Hospital, Wildwood Park is a gem for families.
Starting at a playground where a lovely creek meanders through, children love to climb and splash here on a hot day under the trees. Lovely covered picnic areas are also available and can be reserved in advance.
For the more venturesome families, a guided storybook made recently available by the Puyallup Rotary, encourages young readers to find the child height pages along a trail and participate in a movement activity. Perfect for young elementary kids.
Adults can take their own physical challenge here too as the trail has adult-height pushup stations, sit-up stations and pull-up bars. The course also challenges you to do it within a certain amount of time while running between stations.
Trails along the outer borders have bird feeders, geocaches, painted rock collections and baseball fields. There truly is something for everyone here. =And if yours is to simply sit amongst some of the tallest trees within the City of Puyallup, you might find a book to read in the Little Free Library too.
Are Dogs Allowed On National Park Trails? A Helpful Guide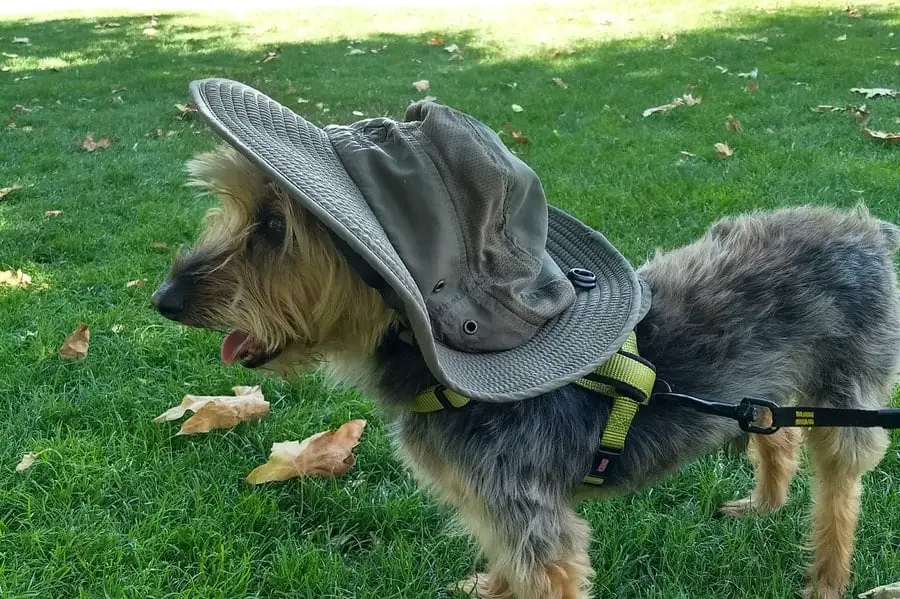 I love to bring my dog camping and hiking. I'm sure that you do too. What I have noticed (and maybe you have too) is that National Parks have a lot of rules when it comes to pets. Specifically when it comes to taking dogs on their hiking trails. I did some research to find out why this is and where we can actually take out dogs in National Parks.
To protect your dog from wildlife.
To protect wildlife from your dog.
The good news is that not all National Parks ban dogs from going on their trails. Some parks are very dog-friendly Read on for why most parks ban dogs from trails and where you can bring your dogs in most National Parks.
By the way, If you are in the market for some new hiking shoes, then you should click here to see the ones I recommend on Amazon.
For The Protection Of Your Dog
National Parks are great, but it is well known that they are more "wild" than most places your dog will ever go in their lifetime. Therefore they can come into contact with things that they are not used to that can make them sick such as heartworm, fleas, and ticks. These things thrive in the wild and it is important to make sure your dog is properly vaccinated against all of these dangers. Allergies may be another problem for your dog in a new environment with plants that they are not used to being exposed to.
Beyond that, there are many plants that can present a danger to your dogs. These plants can be abundant in National Parks and so in order to protect your dog the National Park Service has closed off many trails to dogs. We all know that dogs like to occasionally eat grass and other plants, doing so on National Park hiking trails may lead to disastrous consequences for your dog so it is better safe than sorry.
Other animals can present a danger to your dog. National Park hiking trails often venture deep into wilderness areas where all kinds of other animals live. Some animals are predators such as coyotes, mountain lions, bears, bobcats, wolves, just to name a few. Those animals could see your dog as prey. Other animals that could be dangerous to your pet include Snakes, Lizards, Racoons, Opossums, Insects, etc.
Some of these animals may be venomous, poisonous, or contain diseases harmful to dogs such as rabies. As you can gather, there is a lot of potential harm present in National Parks, especially on trails. this brings up a good reason to not bring your dog on the trails, and the National Park Service knows this and so they enforce these special rules.
For The Protection Of Local Plants And Wildlife
Not only are there dangers present for your dog, but your dog could also be a danger to local plants and wildlife. Many of the plants and wildlife in National Parks are not used to dogs being present in their environment and they can receive harm from them in various ways.
Plants in National Parks can be especially susceptible to dogs because they could be crushed by your curious dog. Your dog's urine could also spell disaster for some local plants, especially if dog traffic is high and the plants receive continuous exposure to dog urine.
Animals in National Parks could be exposed to new diseases from dogs. Even if the dog is not sick they could still be carrying something harmful to other animals. Wolves, for example, are closely related to dogs and they can catch many of the same diseases that dogs can such as the parvovirus. Keeping your pet vaccinated could be a huge help to this problem, but it does not prevent everything. Your dog could also be directly harmful to other wildlife by chasing them and attacking them or even digging up their homes. Some animals in National Parks are protected because they are endangered or at high risk of becoming endangered. Dogs could potentially make the situation worse for these delicate local animals.
Can You Bring Dogs Into National Parks?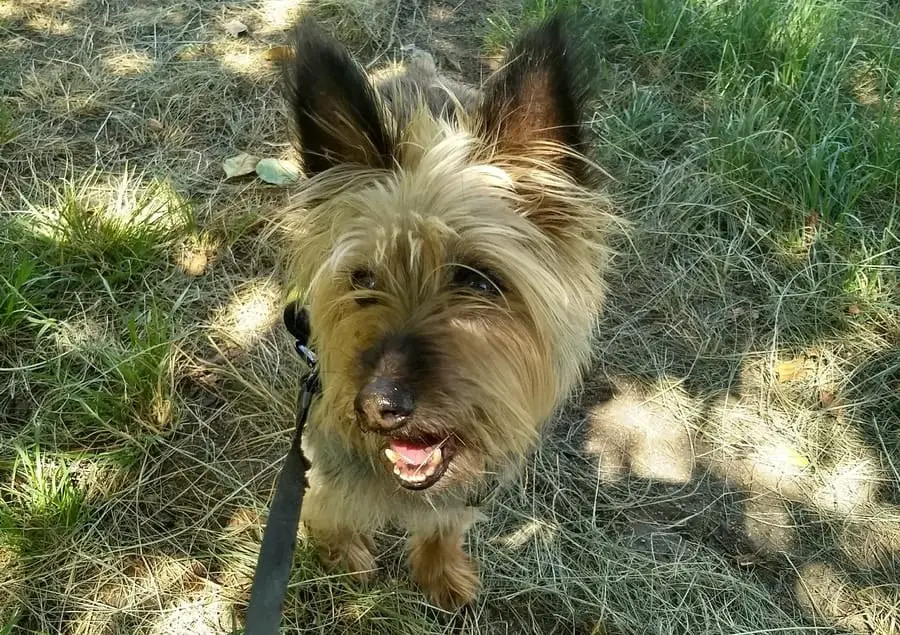 Now for the good news, a large majority of National Parks do allow you to bring your dog. In general, dogs are allowed outside of your car in developed areas, campgrounds, lodging, and roads in national parks. This, of course, does vary by park, but luckily the National Park Service has an awesome interactive map of all of the National Parks and their rules on pets that you can find here.
Always make sure to keep your pet on a leash in the parks, most parks require a leash to be 6 feet long or less. Never leave your dog in the vehicle alone for extended periods of time (especially when it is hot outside!) and ALWAYS clean up after your pet. Be prepared because many National Parks are not well developed and you will have to closely manage your dog while within park boundaries to ensure you are following the rules.
Realize that because you have a dog with you in a National Park, your activities are more limited and someone must be with the dog at all times at the campground or developed areas. For a whole lot of more information on dogs in National Parks, you can visit the National Park Service website here where they have general guides for bringing dogs into parks with some specific examples.
Can You Go Camping With Dogs In National Parks?
Camping with your dog can be a lot of fun, but it takes more responsibility when you are visiting National Parks. Most campgrounds in National Parks do allow pets, but it is best practice to always double-check the rules and regulations of the campground before committing. Even if campgrounds do allow you to bring your dog, only you know how your dog will behave or react while they are camping.
If your dog is aggressive or a frequent barker, then It may not be a good idea to bring them camping. Not only do you have to take into consideration your own experience and your dog's experience in a National Park, but you need to take into consideration the experiences of everyone else that is in the campground. Please be courteous to other campers by not bringing your dog if they cannot behave. Also make sure to keep your dog with you at night to keep them safe, especially from other animals because predators often come out at night.
Are There Hiking Trails In National Parks That Do Allow Dogs?
While we now know why dogs are not allowed on most National Park trails, it is good to know that a limited amount of trails do allow dogs to hike on them. Some of the most dog-friendly National Parks that allow hiking are Acadia National Park, Cuyahoga Valley National Park, Grand Canyon National Park, Petrified Forest National Park, Shenandoah National Park, Mammoth Cave National Park, just to name a few. There are many others, but it is your responsibility to check the National Park Service website here to see the rules and regulations for where you are going.
Please note that even though some trails do allow dogs, that does not mean that there is no danger for your dog or to the local plant and wildlife. The same dangers still apply as mentioned before, but it is your responsibility to mitigate them as much as possible. Remember to keep your dog on a leash with you at all times, bring food, bring water, and clean up after them. If you follow the rules you and your dog will have a great time in any National Park.
Conclusion
National Parks do not allow dogs on most trials in order to protect the plants, wildlife, and your dog. The National Park Service has done an amazing job of publishing their specific rules on pets on their website so there is no excuse to not know the rules. You can still bring your dog into most National Parks and have a good time camping with them as long as you are respectful to others and to the rules and regulations of the park. So go forth and explore your National Parks with your dogs, but be well informed on what you need to be prepared for and the rules you must follow before doing so.
My Favorite Camping Gear
Air Mattress:click here to check out my favorite on Amazon.
Tent:click here to see my favorite tent available on Amazon.
Sleeping Pad:click here to check out the one I love on Amazon.
Sleeping Bag:click here to see the one I recommend on Amazon.
Camping Stove:click here to see the best camping stove on Amazon.
Zach is an avid outdoorsman that loves going camping with his Prius every chance he gets. He also regularly enjoys hiking and fishing. When he's not outside you can probably find him writing about it on this website. See his full bio here
Recent Posts
Many of the best camping destinations around the world are probably in places that you need to fly to from where you live. Whenever the subject of flying comes up, the first thing many of us think.
Condensation is one of the most inconvenient truths of tent camping, but it is a reality that campers have to face. No one likes waking up to their tent being wet on the inside, and you may have.

report this ad
About Me
Hi, I'm Zach and I enjoy regularly camping, especially with my small Toyota Prius. That is why I created this website to share a lot of the information, tips, tricks, hacks, and benefits of small car camping. I hope that this website provides you with helpful information to make your next camping trip the best!
Legal Info
This site is owned by On Cash Flow LLC, a limited liability company headquartered in the state of Tennessee, USA. SmallCarCamp.com is a participant in the Amazon Services LLC Associates Program and other Affiliate Programs. Affiliate advertising programs are designed to provide a means for sites to earn advertising fees by advertising and linking to Amazon.com and other websites. We are compensated for referring traffic and business to Amazon and other companies linked to on this site.
report this ad report this ad

report this ad
Wildwood Park Nature Trails
Wildwood Way features a variety of upland habitats including a meadow and forests. A variety of upland songbirds may be seen along Wildwood Way and occasionally views of the lake. There are two trailheads. One approach is at the pavilion at the north end of the lake and the other is next to the restrooms at the south end of the lake. Wildwood Way passes through the Olewine Nature Center parking area. Wildwood Way and the Towpath Trial combine to form a 3.1 mile loop around the lake. The loop is used extensively for walking, jogging and bike riding, and in winter, cross-country skiing.
Towpath Trail
1 mile
easy, level trail
covered with pathway mix
not ADA accessible
The Towpath Trail provides good views of the lake on the east and a remnant of the Pennsylvania Canal on the west. It is a good place to see wetland birds, songbirds, and turtles basking on logs in the canal. The trail runs from the pavilion at the north end of the lake to the restrooms at the south end. The Towpath and Wildwood Way combine to form a 3.1 mile loop around the lake. The loop is used extensively for walking, jogging and bike riding, and in winter, cross-country skiing.
East Shore Trail
0.9 mile
moderately difficult, unimproved, soil
wet, muddy areas for much of the year
not ADA accessible
The East Shore Trail parallels the edge of the lake and passes through wet woodlands that border an area containing mature hardwood trees. A variety of wetland birds and upland songbirds may be seen here. A highlight of the trail is the large sycamore tree at the edge of the lake at about the mid-point of the trail. It can be viewed from an adjacent bridge. There are two trailheads off Wildwood Way. Because this is a fragile trail, bicycles are not permitted.
Tall Timbers Trail
0.25 mile
difficult, unimproved soil trail that drops from a ridge into a gorge and then climbs up a steep incline to another ridge
not ADA accessible
Tall Timbers Trail drops from a ridge into a gorge, then climbs up a steep incline to the adjacent ridge. Log steps are helpful in getting down to the bottom of the gorge and up the other side but it is still a difficult hike. One ridge contains mature beech, maples and mixed hardwoods. Birds here are primarily upland songbirds. In spring wildflowers can be abundant. The trail is entered from Wildwood Way either across from the northern trailhead of the East Shore Trail or across from the meadow. Bikes are not permitted on this trail.
Fox Run Trail
0.25 mile
primitive, unimproved soil trail
loops through a very wet woodland, crossing over Fox Run and returning to Wildwood Way
not ADA accessible
Fox Run Trail leads hikers through one of the most pristine areas in Wildwood Park. With the bog bridges, hikers are able to keep their feet dry while enjoying and preserving sensitive habitat.
Naturalists at Wildwood Park expect to find the improved habitat an excellent breeding area for frogs, salamanders, and wildflowers.
Delta Boardwalk
0.4 mile
easy, level, wooden walkway
ADA accessible
*A bridge is out on this boardwalk. The boardwalk is open but it is not a loop trail. Visitors will have to turn around at the closure. Repairs are scheduled for late summer 2022.
The Delta Boardwalk meanders through a marsh and wet woodland where a variety of wetland and upland birds may be seen. The marsh is an important nesting area for wetland birds such as Canada geese, various ducks and red-winged blackbirds. Approach the boardwalk from Wildwood Way at the base of the hill behind Olewine Nature Center. The boardwalk is temporarily closed at the east end near Wildwood Way Trail. No bicycles, roller blades or skateboards are permitted on the boardwalk. Bicycles must be walked on the boardwalk.
North Boardwalk
0.4 mile
does not connect with any other trail so users must return to the trailhead for a hike totaling 0.8 mile
easy, level, wooden walkway
*A bridge is out on this boardwalk. Most of the boardwalk is inaccessible until repairs can be made. Bridge repairs are scheduled for late summer 2022. Visitors will have to turn around at the closure.
The North Boardwalk winds through a wet woodland and marsh. The blind at the end of the walkway provides excellent bird watching for much of the year. Wetland birds and a variety of marsh plants are abundant along the walk. The trailhead is on Wildwood Way just north of Wildwood Way crossing Paxton Creek. No bicycles, roller blades or skateboards are permitted on the boardwalk. Bicycles must be walked on the boardwalk.
Adventure Trail: Featuring Wildwood Park
Planning your Trip to Wildwood?
Click the link below to plan and map out your Wildwood Park adventure. Don't forget, when you're done walking or hiking the trails, stop in and visit our Nature Center!
Source https://www.wta.org/go-hiking/hikes/wildwood-park
Source https://www.smallcarcamp.com/why-are-dogs-not-allowed-on-national-park-trails/
Source https://explorewildwoodpark.org/about/wildwood-park-nature-trails/