How to Improve Community Parks in Your Neighborhood
In every neighborhood, there is at least one park that needs improvement. Whether it's a lack of playground equipment, picnic tables, or just general maintenance, these parks can be frustrating to use and discouraging for residents. Luckily, there are ways to improve community parks without spending too much money or time. Here are a few ideas:
Add Playground Equipment
One of the best ways to improve a community park is to add playground equipment. This will not only give children a place to play but also give adults a reason to visit the park. If playground equipment is already present, consider adding new and updated items such as swings, slides, and monkey bars.
You can also add playground equipment specifically designed for children with special needs. This will make the park more inclusive and welcoming for everyone. Not only will this make the park more enjoyable for children, but it will also give parents a much-needed break. So make sure to add some new and improved playground equipment to your community park.
Spruce Up With Landscaping
With a little bit of landscaping, you can make a big impact on the appearance of your community park. Start by trimming any overgrown grass and weeds. Then, add some colorful flowers and plants to brighten up the space. You can also add new mulch to the playground area to help keep things clean. For a unique landscape design, you can hire a professional landscape architect. These professionals can help you create a beautiful and functional park that everyone will enjoy.
You can also make a difference by planting a tree or two. This will not only improve the appearance of the park but also provide much-needed shade on hot days. Trees can also help reduce noise pollution and provide a home for wildlife. So don't forget to add some greenery to your community park.
Install New Benches and Picnic Tables
No one is going to want to spend time in your community park if there's nowhere to sit. That's why it's important to install new benches and picnic tables. These will give people a place to rest and enjoy the scenery. If you're short on funds, you can always build your own benches and picnic tables. This is a great project for a community group or scout troop.
Make sure to place the benches and picnic tables in a shady area to keep people cool. You can also add umbrellas or awnings for extra protection from the sun. By adding some new seating, you'll make your community park more inviting and comfortable for everyone.
Add Some New Lighting
What good is a park if you can't even see it at night? If your community park is poorly lit, consider adding some new lighting. This will make the space more enjoyable and safe for everyone. You can install solar-powered lights along walking paths or in playground areas. These lights are relatively inexpensive and easy to install.
You can also add string lights to trees or overhead structures. This will create a festive and inviting atmosphere in the park. Just make sure to use energy-efficient bulbs to save money and help the environment. No matter what you do, adding some new lighting will make your community park more enjoyable for everyone.
Bring In Some Entertainment
Your community park can also be a great place for entertainment. You can host movie nights, concerts, or other events. This will give people a reason to visit the park and help build a sense of community. You can also add a stage or pavilion for these events. This will give performers a place to set up and keep everyone dry in case of rain.
You can also add outdoor games such as cornhole or horseshoes. This will give people something to do while they're at the park. Just make sure to have enough games for everyone to enjoy. Adding some entertainment will make your community park a place people actually want to visit.
Key Takeaways
Community parks are a great way to improve the quality of life in your neighborhood. But they can always be improved with a few simple changes. Adding new playground equipment, sprucing up the landscaping, and installing new benches and picnic tables can make your community park more inviting and enjoyable for everyone. And don't forget to add some new lighting and entertainment. By following these tips, you can make your community park a place people actually want to visit. So get out there and start improving your community park today!
How community parks add to the outdoor hiking community
How to Improve Your Neighborhood's Community Parks
There's something almost magical about spending time outside. When people are given more opportunities to enjoy nature and breathe fresh air, they become happier, healthier individuals. Parks are dedicated spaces within your community that provide both kids and adults a safe space to play, gather, and socialize outside.
The mere existence of parks offers incredible advantages to the mental, physical, and emotional wellbeing of the surrounding community. However, with a few additional elements and new projects, community parks can make an even greater difference in your town or city. Here are a few community park improvement ideas which are sure to enhance your community park.
Read the full article or skip to a specific section:
Why Successful Community Park Designs Are Crucial
Before you decide how to improve parks in your community, you need to think about their overall design. Believe it or not, the layout of your neighborhood park is just as important as what's inside.
It's essential to ensure park visitors have ample space to commune and be active. They should also have access to quiet, comfortable areas to rest, observe, and reflect. When improving your community park, consider business meetings and other structured events that may require quieter areas. That way, members can hear one another and engage in thoughtful conversation.
5 Benefits of Community Parks
Careful design considerations can help your town or city enjoy the advantages of a local park. Some community benefits of parks are:
1. Encouraging a Healthy Lifestyle
Increasingly sedentary lifestyles have contributed to America's obesity epidemic. Whether it's children given little to no time for exercise with an increased focus on academics or adults spending long hours at desk jobs, opportunities to stay active are limited.
Not everyone has access to a gym to work out. But community parks outfitted with fitness equipment encourage an overall healthier population, especially since everyone in the community has access to parks regardless of socioeconomic status.
Supplying community parks with pull-up bars, athletic fields, leg lift loops, and more creates simple, affordable improvements that provide hours of free and safe exercise for all community members.
2. Promoting Inclusivity Using Accessible Playground Equipment
Rally your community members around a higher set of values and work together to build a park in your community where children of all ability levels and backgrounds can connect. Your park can be enjoyable for every child in your community, even those who have mobility or other challenges.
Inclusive and handicap-accessible playground equipment benefits children on all levels. For those with challenges, accessible equipment allows them to play, just like everyone else. Even children without challenges benefit, as playing with children of different backgrounds and abilities encourages empathy and helps develop social and emotional skills, serving them throughout their lives.
3. Providing Space for Entertainment
Parks are perfect spots for both private and public special events. From family gatherings to city events, nothing beats a park, especially when they're strategically outfitted to include space for various entertainment opportunities. Both kids and adults need places where they can play sports, gather with friends and family, go on a date, or relax.
While most community parks include shelters that protect picnickers from the elements, some additional park amenities ideas with entertainment potential include:
Covered and open eating areas
Athletic fields
Gazebos
Stages and theatrical venues
4. Offering Access to Safe, Clean Communal Spaces
It's the little things that set exceptional community parks apart. Small considerations like picking up litter, regular maintenance, and landscaping show the community that someone cares. Clean parks are safer gathering spaces for the entire neighborhood. As a result, more people spend their time in the local park.
While pruned bushes, cut grass, and manicured trees are an excellent start, give careful consideration to the types of plants used. Low pollen varieties are greatly appreciated come allergy season, lowering allergy symptoms.
5. Encouraging Heightened Environmental Awareness
Parks have incredible potential to increase the health of the community, and they present an amazing opportunity to raise environmental awareness among locals, both young and old.
For some urban community members, parks are the only place where they can truly appreciate natural beauty. So, why not provide helpful information by labeling plants and trees?
Your community park can be a central pillar in your city's green efforts. While it's always a good idea to have ample trash bins, recycling stations throughout the park — which separate glass, plastic, and paper — bring awareness to this critical issue. The park can also sponsor annual cleanup events for members of the community to come together and spruce up their corner of the world.
9 Ways to Improve a Neighborhood's Community Park
In addition to making your neighborhood park more attractive, there are many other ways to improve your community. What about the streets that lead to your small public parks? Or the buildings, sidewalks, curbs, and infrastructure? Discover the top nine ways to amp up your neighborhood park:
1. Include a Dog Park
Parks aren't only for community members — they are for dogs to enjoy, too. Dogs love fresh air and green areas to run and play, and a dog park is a perfect amenity in your dog-friendly community. Dogs, like humans, benefit significantly from physical exercise, especially in urban environments where backyard space is rare.
Dog walk ramps
Dog jumping hoops
Dog steppers
Dog agility weave poles
When dogs arrive at your park, they'll naturally get excited to explore the dog-friendly additions. Creating a dedicated dog park with other features, such as dog waste stations, is a great way to encourage dogs and their owners to stay active.
2. Establish a Free Library
The pleasure of reading books and magazines at the park is unparalleled. Create a real-life literary community on the streets of your neighborhood by establishing small free libraries for all to enjoy. Free libraries and "take a book, share a book" initiatives create a stronger community connection with a shared feeling of commitment and enjoyment.
3. Add A Fountain or Pond
Although it's a larger project to take on, adding a fountain or pond can create picture-worthy moments and sceneries in your neighborhood green space. It can also draw in local wildlife to the area, which can interest community members from all walks of life.
4. Plant a Tree
Trees accomplish so much and demand little in return. Whether your goal is more shade, more serenity, or added beauty, outfitting any sidewalk, bus stop waiting area, or walking path with trees is a tried-and-true method of inspiring community pride. Many cities require tree planting permits, so check your city ordinances before you start planting around your park.
5. Turn Trash and Recycling Cans Into Colorful Creations
You may have considered commissioning artists for murals and other forms of street art, but what about trash cans, bike racks, and other furnishings? Turning everyday neighborhood items into colorful masterpieces is an excellent way to liven up your community park.
6. Add Commercial Bike Racks
As more communities are following the bike loop trend, make sure your city accommodates its riders with commercial bike racks and DIY rack spaces. Installing a commercial bike rack in your community park attracts more visitors, as over 47.5 million people ride bicycles in the U.S. By attracting more people, you boost visitor perception, too.
7. Open Fields For Spots Or Other Types of Play
Whether you have a small plot of undeveloped land or a patch of grass near a community park, there are many ways to turn unloved public spaces into lush green areas. Simply "seed bombing" a hard-to-reach patch of land can yield remarkable results. After grass has grown in, you can turn these areas into fields for local teams or for park visitor enjoyment.
8. Create a Central Hub
A park designed for multiple activities helps all community members feel welcome. To successfully create a community park with various areas for rest, reflection, conversation, and exercise, a central hub or gathering space is critical.
As an urban planner or architect, you can position the hub so park visitors can see all or most of the activity areas. The central gathering space can be adjusted for any shape, size, or other site considerations. Additional design ideas for your neighborhood park include:
Create "rooms": One of the most effective ways to improve your community park is to create "rooms," such as pavilions, terraces, or overlook shelters, where people can gather and converse. Elevate these rooms with comfortable elements such as fireplaces, skylights, or fire pits. Or, consider adding small gardens around the base and sides for added appeal.
Include a variety of activities: The more activities your community park can accommodate, the better. Ensure your gathering space has open access to all of the activity areas you include, like athletic fields, amphitheaters, playgrounds, or other play spaces.
Incorporate elements of discovery: Spark interest and encourage exercise with opportunities for exploration. Create a lookout with spectacular views or incorporate kiosks, games, and trail signage along the discovery paths to educate people about the surrounding geology and cultural history.
Provide a place for people to socialize: The best neighborhood parks allow people to share time with others. Whether it's a small circular area with barbecue pits, benches, and picnic tables or a concession stand with seating, it's important to provide a communal space for socialization.
9. Link Walking Paths or Trails Back to the Central Gathering Space
Walking is easier on the joints than other forms of exercise and can be enjoyed by people of all ages. For this reason, consider incorporating walking trails and paths into your neighborhood park design — just make sure to circle them back to the hub.
If you're looking for community park design ideas, loop trails are a must. These trails lend a sense of spaciousness and variety for hikers, even in smaller parks. With out-and-back trails, community members can enjoy the plethora of changing views while walking on a loop trail.
How to Attract Community Members of All Ages
With those improvements in mind, you can also make changes that encourage visitors of all ages to your park. Some ways you can attract community members across all age groups are:
Support Physical Abilities of All Ages
People of different ages have varying physical abilities, namely older children and older adults.
Young children are actively developing their fine and gross motor skills. Consider tailoring to this younger demographic by providing playground equipment for varying ages. By age, young children benefit from playground equipment like:
Toddlers: Toddlers begin to gain movement, practicing their gross motor skills and strengthening their fine motor skills. They're using their bodies more and enjoy independent play. Toddlers benefit from individual activities on the playground, such as activity panels.
Preschoolers: Preschoolers can use their bodies more purposefully, now able to independently run, climb, jump, swing, and more. They enjoy independent activities like sliding and swinging.
School-age children: School-aged kids are beginning to play with one another and engage in more physical play. At this age, advanced gross-motor playground equipment, like climbing towers, is beneficial.
Some older adults above the age of 50 experience difficulties in gross or fine motor activities. Older adults and adults with disabilities may have problems walking long distances, climbing steps, standing on their feet for long periods, and lifting heavy objects. Support these individuals by creating sitting areas and other site amenities.
Create a Flexible Design
According to a survey by the National Recreation and Park Association (NRPA), people visit community parks to be with friends and family. Groups also visit community parks to:
Be physically active
Be closer to nature
Learn a new skill or craft
Satisfy group needs by creating a flexible design so everyone can be together while engaging in recreational fun. Consider making a seamless design between the playground and seating area, by putting the seating area within the perimeter of the playground. That way, if the children want to play on the playground and older adults want to sit and play a board game, both parties are satisfied.
Increase Marketing Efforts
Gain community awareness by improving your park's marketing efforts and reaching groups of different ages. Some things you can do to increase your marketing efforts are:
Vocalize invitations: Host activities at your community park and advertise them to community members. By vocalizing invitations to your park, you capture the attention of more people. And, by planning events, you're sparking interest and intrigue in potential visitors.
Build community alliances: Consider creating relationships with other people or organizations in your community to widen your reach. Build partnerships with libraries, businesses, hospitals, schools, non-profit organizations or retirement homes to combine audiences.
Encourage stewardship: Encourage your partners and other non-profit organizations to host events at your community park. By hosting public events at your park, visitors will feel a stronger community tie.
Start Improving Your Community Park Today
City beautification projects encourage the creative and social bonding of community members, creating stronger relationships. These relationships forge webs of social capital, enriching lives and strengthening community members' sense of belonging.
By implementing even one or two of these community park ideas, you'll see immediate benefits to the overall health and happiness of those who have the privilege to enjoy this space.
For help brainstorming ideas to improve your community park, we invite you to contact Little Tikes Commercial. We'd be happy to help you design creative and innovative solutions to ensure your park is meeting its full potential. Request a quote today.
5 Ways to Build a More Racially Inclusive Hiking Community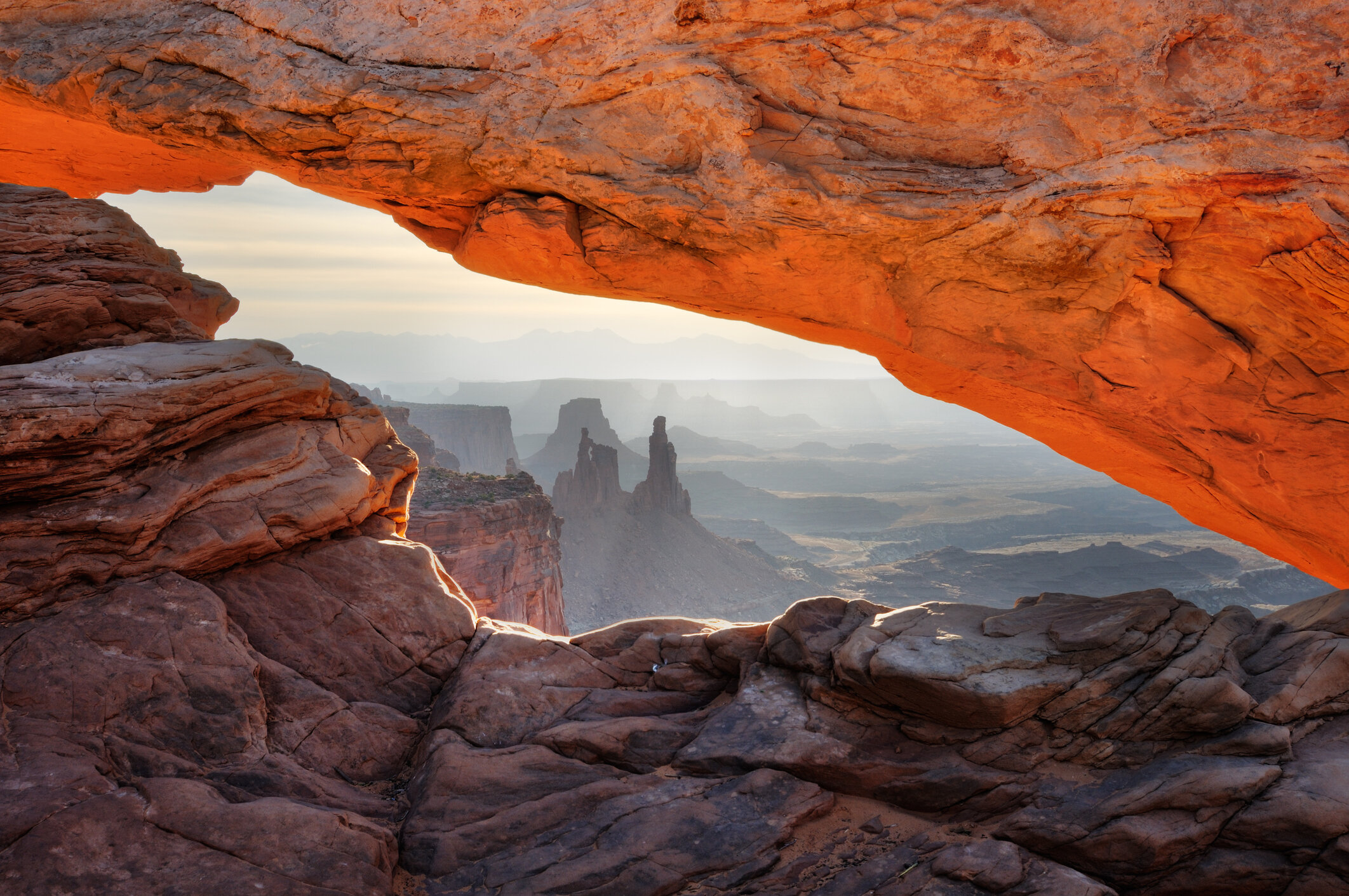 Sponsored by Visit Utah. If you have a moment, help Visit Utah better understand your perceptions and experiences in Utah by taking their survey.
As a Mexican American hiker who grew up in Utah, I've always had a love for the outdoors. When I was a child, we had a tradition of driving to the mountains for BBQs, or carne asadas with family and friends. My four brothers and I would roam through the trees and easily find ourselves on the nearest hiking trail. These outdoor spaces provided a sense of peace and community and, above all, warm memories. Today, as a husband and father of two biracial children, I am intentionally creating new memories so that they will grow up connected to the outdoors and to their culture.
I'm 28 years old and I've spent most of my life immersed in nature, hiking canyons in the Wasatch Range and riding single track trails around Salt Lake City. There's a reason that people travel from around the U.S. and across the globe to visit Utah's parks and wilderness areas. There is so much beauty in our state and in our diverse indigenous histories and cultures.
I often get asked why people who look like me don't spend more time outdoors? It seems like such an innocent question, but it reminds me of the times that I have felt unwelcome in nature. I've gotten more than my fair share of pointed looks as the only brown person at the trail head. I've been racially profiled and falsely accused of stealing a mountain bike by a complete stranger whose eventual apology couldn't undo the sense of alienation I felt in that moment and for a long time afterwards. I've been on the receiving end of unsolicited and hateful comments. And more often than not, I've been completely ignored – as if I don't even exist.
So, how do we confront this? Well, as an educator who believes in the importance of teaching others in order to dispel ignorance, here are five recommendations that will help you become a better ally to hikers of color.
1) DO get to know us
Here's the thing, we may experience the outdoors differently, but it doesn't mean we're doing the outdoors wrong. Don't be afraid of difference – try getting to know us before making snap judgments. Many Black, Indigenous, and People of Color (BIPOC) are incredibly family-oriented and that influences how we spend time in nature. Many of us also grew up in multi-generational households or close to large extended families. If you don't know this, your only perspective may be that brown people don't recreate on public lands, or that we hike slowly and in large groups, or that we're unfamiliar with trail etiquette, or that we don't wear high-end gear, or that we speak different languages. Or maybe you're surprised to see us at the trail head, and our presence makes you uncomfortable.
It's true that we often bring our family along. Spending time with our family in outdoor spaces goes back to our cultural roots. And we may hike at a different pace than you, especially if we are walking with elders and small children. In addition, many BIPOC don't approach the outdoors with a destination in mind, or with the goal of getting there as quickly as possible. We have our own resonance with the outdoors, and that's okay. I remember taking my cousins from Florida hiking for the first time. We walked on a trail up Millcreek Canyon, where we strolled through the trees and enjoyed the gift of simply being out in nature. We only traveled about a quarter of the way up the trail before turning around. Nevertheless, it was a beautiful experience. Whether you're a new hiker or a seasoned pro, it is so important to recognize that people connect with nature in a variety of ways that can range from spending time with family, to gathering plants for ceremonial or religious purposes, to peak-bagging.
Call to Action: Read a book about people who experience the outdoors differently than you. One that changed my entire perspective was "Black Faces, White Spaces: Reimagining the Relationship of African Americans to the Great Outdoors," by Carolyn Finney.
2) DON'T gear shame
The world of hiking gear can be elitist, unaffordable, and complicated to navigate. Despite the homogeneity of outdoor advertisements, the truth is that not everyone can afford or wants to spend money on high-end, ultralight gear. Try to avoid making critical unsolicited comments about strangers' gear, even if it doesn't look like yours. It is okay to see hikers with low-end gear. The only time unsolicited comments are appropriate is if someone's gear directly and immediately compromises their safety. In that case, regardless of race or gender, please speak up.
I remember signing up for a group hike several years ago. I was so excited to finally connect with the "peak-bagging" community here in Utah, even though the word "peak-bagging" was super strange to me (it still is). I was wearing my old Adidas trainers, which were also my lawn mowing shoes. When I got there, I noticed that I was the only brown person. Everyone else in the group was white or white-passing. And while some of the others in the group were super friendly and welcomed me right away, one of the leaders made several passive aggressive comments about my footwear in front of everyone else. Jokingly, he justified his remarks by laughing and saying that I would have to be carried off the mountain. Now that I think about it, the experience was fairly traumatic. I felt ashamed and alienated from the others – even from those who had welcomed me.
The only time I think it is okay to speak up is when and if there's an immediate risk. Here in Utah, people sometimes hike in sandals and they're just fine. Keep in mind that all gear has limitations – regardless of whether you're hiking in Chacos or Adidas trainers. However, if there's no immediate risk, don't make unsolicited comments. Examples of immediate risks would be like a person slipping and sliding on a trail. Or, a individual trying to traverse a narrow ridgeline wearing shoes with insufficient tread. You get the idea. Even then, their shoes aren't the enemy, they simply might not allow the hiker to safely accomplish what they've set out to do.
Call to Action: Find an affinity group or outdoor nonprofit in your local area and donate some of your old gear to their lending library. I also really enjoy seeing people on social media post free stuff for anyone to come grab. I actually have acquired two small hiking packs from others who simply gave them away. Also, when you find yourself gear-shaming strangers, stop.
3) DO make an effort to be friendly
Have you ever found yourself wondering whether you should say hello to a stranger on the trail or wait for them to greet you first? Well, if you look around, and everyone else looks like you, that's a privilege. Not everyone shares that experience. For many of us venturing outdoors in primarily white communities, we are always hyper-aware of "being the only one." It can be lonely and isolating. A friendly greeting goes a long way towards making people from marginalized groups feel at home.
There are many reasons why some BIPOC avoid backcountry settings entirely — it has to do with a long history of violence and exclusion from public lands, that started with the removal of indigenous tribes to form many of our nation's treasured national and state parks. You can make the outdoors a little safer and a little more welcoming by being friendly towards hikers of color that you meet on the trail. Be the first person to say hello.
I remember a positive encounter on the trail with a mom and her baby. My wife and I had just started taking my 3-month-old son on short hikes and this hiker not only said hello, but had a friendly conversation with us about hiking with infants. We connected on such a deep level and even exchanged phone numbers.
Call to Action: Be welcoming on the trail. Take initiative and say hello first to people who don't look like you. It really does go a long way to helping people from marginalized groups feel included — that includes anyone whose body is the frequent target of criticism in the outdoors.
4) DON'T police us or blame us for overcrowding your "favorite secret spot" on public land
It's popular but incorrect to scapegoat less-experienced hikers, who are disproportionately people of color, for "ruining the outdoors." Remind yourself that public lands and outdoor spaces are for all people. Don't be the guy who complained to the camp host about my family's music for being "too loud." Later it was revealed that this individual simply didn't like our music because it was NOT in English. Public lands are for everyone. If you feel ownership of a particular spot because your 'family has been going there for awhile' or because you don't like new hikers or think they don't follow Leave No Trace principles, it's important to remember that the public lands have a long history that pre-dates the Antiquities Act and the national parks movement. We're all on Native land. Often times, prejudice against newcomers can strongly influence our definitions of appropriate use and overuse. It can also cause us to scapegoat people who don't look like us.
Call to Action: It is difficult enough being a hiker of color in a predominantly white outdoor space. Please don't make it harder by projecting racial bias and fear onto BIPOC doing ordinary every-day activities like hiking, listening to music, parking at the trail head or camping with family and friends. If something really bothers you about the way a person is hiking or experiencing the outdoors, take some time to reflect on your biases before you speak up.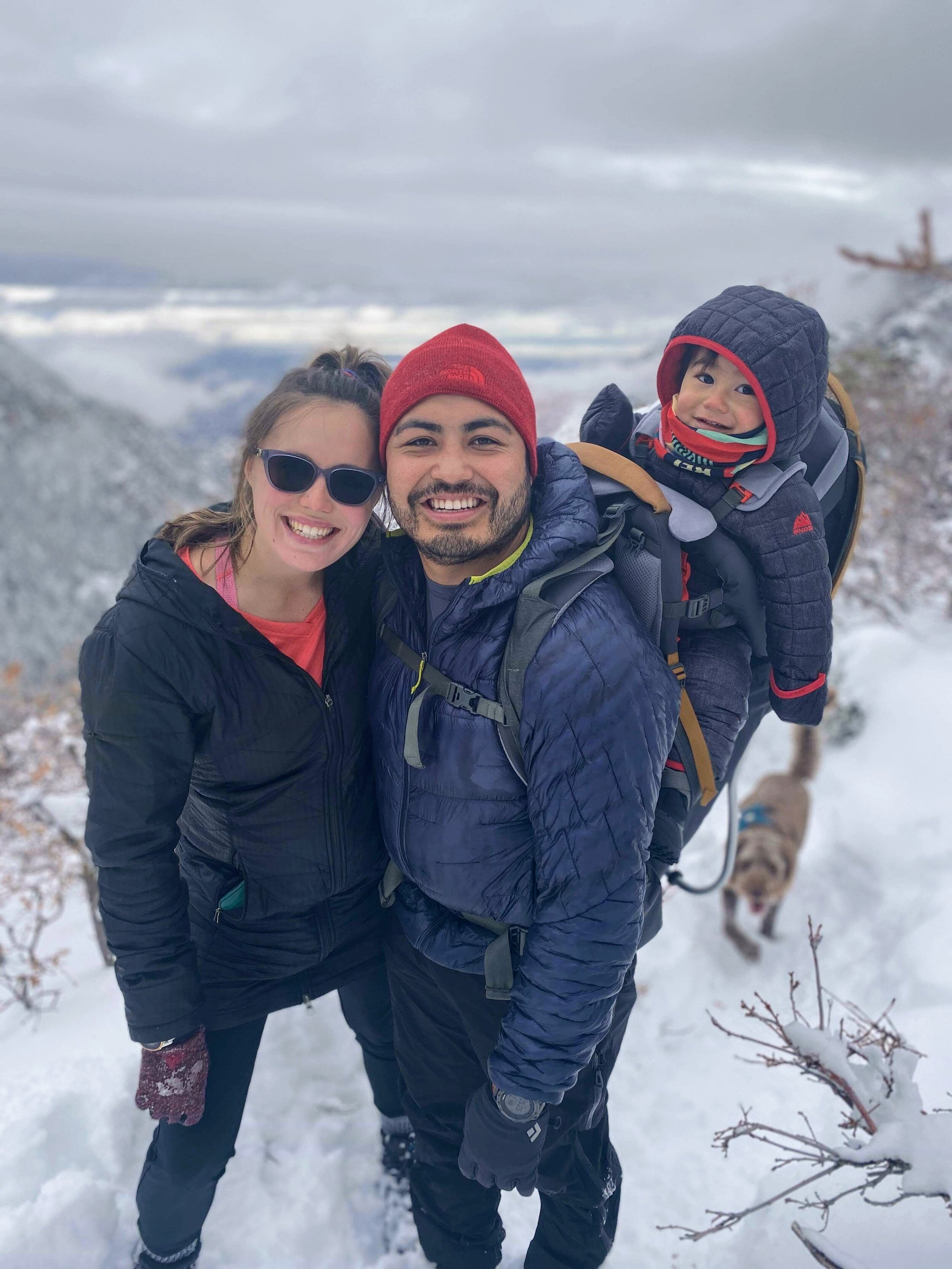 5) DO practice common courtesy
Extend simple courtesies to other hikers on the trail. Pass along information that others might not be aware of (e.g. – a closed trail, loose rocks, a bear cub up ahead, or a lottery system for permits). You can do this without being condescending or making assumptions about another hiker's skill level or experience. It's just plain neighborly. Before you speak up, ask yourself, "is the information I am about to share necessary? Will this information help a fellow hiker remain safe on the trail? Am I making assumptions about this person's skill level based on the color of their skin?"
Once, I was hiking in the Tetons with a group of friends. We passed a hiker descending the trail who informed us that there was a bear and her cub up ahead. She added that they had been pretty aggressive that season and asked if we had bear spray on hand. She even offered to give us an extra one from her pack. We were prepared, but I still appreciated her thoughtfulness and kindness.
Another time, I was in Banff National Park preparing to negotiate a traverse with a group of friends. A stranger sharing our campsite overheard our plans and offered to bring his snowshoes and "pack down the trail" for us so that we had a clear path.
Let's be sure to have each other's backs!
Call to Action: Be courteous and neighborly to fellow hikers. Don't make assumptions about skill-level or knowledge based on race, disability, size or gender identity. Pass on information that you think would be helpful and treat those around you as you would want to be treated.
I think we can all agree that we want outdoor spaces to be safe, awe-inspiring and positive experiences for everyone. I hope that these five suggestions can help us all get to that place. Just like our destinations when we hike, it can take work and we can experience setbacks. Being a welcoming hiker requires a deeper understanding of oneself, the people around you, and the systems that we live in. In addition to these recommendations, there are other things you can do to redefine your approach to people who don't look like you. That includes supporting BIPOC business owners, taking a class on ethnic studies, listening to BIPOC led podcasts and reading some great books about the history of race in the outdoors.
If you have a moment, help Visit Utah better understand your perceptions and experiences in Utah by taking their survey
Source https://www.capandshare.org/improve-neighborhood-community-parks/
Source https://dev.littletikescommercial.com/blog/how-to-improve-community-parks/
Source https://www.melaninbasecamp.com/trip-reports/2020/9/29/5-ways-to-build-a-more-racially-inclusive-hiking-community