Orlando Towers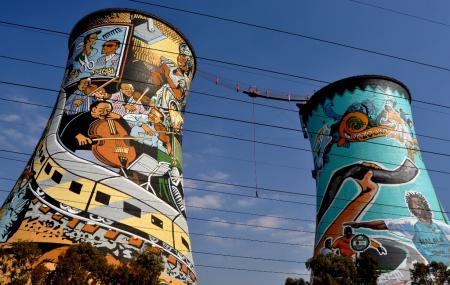 This landmark is a must-visit in Soweto. During the Apartheid era, the towers were used by a coal-burning plant to produce electricity for the northern suburban region of Johannesburg. On the other hand, Soweto's people became the sufferers as they were left to inhale the poisonous smoke emit from these towers. These towers worked till 1998 and after that it was left neglected and unused. However in 2007, Skyriders transformed these unused towers into an entertainment area – a vertical adventure facility and a prominent landmark for tourists. Today, these towers hold a special place for adrenaline junkies who wish to experience activities like swinging, bungee jumping, rap jumping, climbing, abseiling and a zip line. The towers also serve as giant billboards where artistic murals depicting the lifestyle in Soweto have been done.
While exploring the city, your eyes cannot ignore the giant painting of 'Madiba waving his hand' on the towers.
Orlando Towers Travel Tips
For bungee jumping, your body weight should be between 35kg to 115kg.
Entrance Ticket Details For Orlando Towers
Bungee jump: RAND 480
Power Swing: RAND 360
Internal swing: RAND 360
Abseil: RAND 260 (Saturday only)
Viewing platform: RAND 60
Orlando Towers Hours
Booking Office Timings:
Moday: 11am – 5pm
Tuesday to Friday: 10am – 5pm
How to Reach Orlando Towers
By Car ; From Johannesburg, take the N1 towards Bloemfontein. Take the M68 Soweto/Southgate/Old Potch Road off-ramp and turn right on Old Potch Road.
Love this? Explore the entire list of places to visit in Soweto before you plan your trip.
Fancy a good night's sleep after a tiring day? Check out where to stay in Soweto and book an accommodation of your choice.
Orlando Towers Address: Chris Hani Rd, Johannesburg, South Africa, Soweto
Orlando Towers Contact Number: +27 -716744343
Orlando Towers Timing: 10:00 am – 06:00 pm
Orlando Towers Price: 60 ZAR
Time required to visit Orlando Towers: 01:00 Hrs
Try the best online travel planner to plan your travel itinerary!
95% of people who visit Soweto include Orlando Towers in their plan
39.66% of people start their Orlando Towers visit around 3 PM – 4 PM
People usually take around 1 Hr to see Orlando Towers
95% of people prefer to travel by car while visiting Orlando Towers
People normally club together Mai Mai Flea Market and Vilakazi Street while planning their visit to Orlando Towers.
* The facts given above are based on traveler data on TripHobo and might vary from the actual figures
Orlando Towers Reviews & Ratings
Attractions Nearby
Apartheid Museum
Carlton Centre Observation Deck
Mandela House Museum
Museum Africa
Vilakazi Street
The Market Theatre
Soweto Bicycle Tour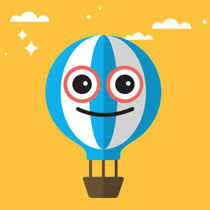 Hii. Is there a discount for a group of 20 students ?
Answer Report Abuse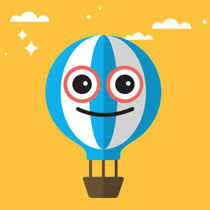 Hy I saw a post about your pricing. It stated that your half day price for all activities is R800 and full day is R1200,is it true? If it is ,from what time is your half day And full day? Thank you
Answer Report Abuse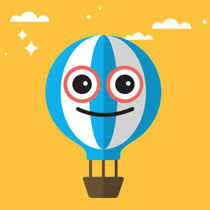 Hi is it possible to make a booking for a birthday celebration there for a boy child around July with friends and family
Bungee jumping Orlando Towers, Soweto
Orlando Towers in Soweto are converted old cooling towers that now serve as a spot for bungee jumping and other adventure activities. Soweto is probably the most infamous township of the Johannesburg area and like most things in South Africa, the towers have a long history and are part of a new direction for the country.
What's in this post (expand/collapse)
Orlando Towers in Soweto
Currently, Orlando Towers are a distinctive landmark in Soweto because of their brightly colored murals, which depict the town's image. One tower has a beautiful mural (believed to be the largest in South Africa), while the other serves as a billboard for South African brands like FNB Bank. Apart from serving as the icon of Soweto, the towers have transformed from their pre-war designed use to a modern place for activities.
Background of Orlando Towers
Initially, Orlando Towers in Soweto were a site of the coal Orlando Power Station. The power station was designed in 1935 to help offset the burden of power needs from the main city station in Johannesburg, but construction was delayed by the Second World War.
Construction was finally complete in 1955 and the power station served the booming city through all its troubles. The location was selected due to the availability of water which acted as a coolant and railway lines which supplied coal.
The towers themselves were built in 1951 for supplemental cooling and measure 33-stories tall.
The station was in service for 56 years before it was shut down in 1998, and later converted into and entertainment spot in 2008.
Background of Soweto
Soweto is a township in South Africa with a population of around 1.3 million. It is an acronym derived from SO-WE-TO (South West Townships). It was created in the 1930s due to racial segregation when the white government began separating Blacks from the Whites.
Blacks were taken away from Johannesburg through the implementation of 'Urban Areas Act' in 1923. Soweto experienced civil unrest in 1976 that was caused by a ruling that Afrikaans to start taking part in African schools that were there. The name Soweto was first used in 1963 but became internationally recognized in 1976 after the students' uprising.
Today, visitors come to Soweto to see the infamous township on bike and buggy tours. This is a careful line to walk as it can border on poverty porn. But activities like bungee jumping at the Orlando Towers, on the other hand, are a way for the township to shed its past and welcome visitors at the same time.
Activities that take place in the tower
Since 2008, Orlando Towers have been used for adventure sports. It was opened by Skyriders and all of the activities offered are tested to be safe.
According to the province of Gauteng's tourism board, the facility is tested to be safe, and frequently audited.
The Orlando Towers adventure facility is run by highly-trained, experienced, professional staff who adhere to international safety standards. All activities have been tested by Level 3 certified rope access technicians and an external safety auditor ensures that standards are maintained consistently.
Some of the sports activities that take place include bungee jumping Soweto towers, abseiling, zip-lining, pendulum swinging, rock climbing and (SCAD) Suspended catch air device). The tower is 33 stories tall, making it suitable for SCAD freefall that prompts the adrenaline to rush. They also offer base jumping and rap jumping and the ABYSS.
Bungee jumping Orlando Towers (the only bungee in the world between cooling towers)
Bungee jumping is the main event at Orlando Towers. It is a 100m jump and the first of its kind, between cooling towers. Under 18 need parental consent.
All the staff are well trained and experienced and they ensure use of high-quality equipment to make the adventure more interesting.
Power Swing (40 m)
The Power Swing is another popular option, if you aren't up for bungee jumping. It involves climbing up to the top of the tower with the help of crew members. After getting to the top, fitting of harnesses and thorough checking of clips happens. A rope is then attached to you to allow you to move safely to the edge of the tower. Countdown takes happens and as your heart begins to beat harder, you leap off. It gives a smooth ride and you swing between the two Orlando Towers.
The Abyss (SCAD Freefall Jump)
Going with the Abyss option, it's like jumping into a literal abyss. This is like the power swing, but instead you jump down INSIDE the tower, and swing at its base.
Orlando Towers hosts the world's highest SCAD freefall. SCAD (Suspended Catch Air Device) is uniquely thrilling, as you freefall unattached from the walls of the tower from 70 meters up.
The diver falls into a suspended catch air device and the air tubes together with brake suspension stop the long fall softly without any impact. Orlando Towers in Soweto is the first SCAD experience in the world in a cooling tower.
Abseiling
Abseil does not require any experience or equipment at all. You only need to put the protective gear, and then you can get started. You jump while facing downwards. Therefore, you can do it whether you are a newbie or a pro. It is an activity that should be done by everyone who visits the tower. All you need is to have made arrangements before undertaking the activity. It is only available on Saturdays. It involves walking on a bridge that is attached at the edges of the two towers and then descending for about 40 meters using ropes.
Base Jumping
Base jumping is only for experienced jumpers and needs to be planned in advance. The activity involves jumping from the uppermost part of the tower by use of a parachute. The height of the tower is more than 100 meters. For this activity, professionals allow you to use the equipment. It is a common activity undertaken by military soldiers.
Viewing Platform
The 33 story building provides a better view of Soweto Township as well as all the way to Johannesburg. From the top of the tower which is more than 100 meters high, you have 360 degrees view of the township. If you're too afraid of heights to jump or swing, viewing the town would be a better choice for you.
Soweto Towers bungee jumping and activity prices
Bungee jumping: R550
Power swing: R450
SCAD freefall: R400
Climb: R50
Base jumping: R200
Abseil: R450
Lift to viewpoint: R80

Restaurant at the base of Orlando Towers – Chaf Pozi
Chaf Pozi is at the base of the towers and is a shisha nyama (traditional BBQ) restaurant and beer garden. Their specialty is open-flame cooked meat, but there are other options. They host DJs and events and are a good stop if you're headed to the towers or Orlando Stadium. Or, it's a good spot to hang out if you want to watch someone else bungee.
Orlando Towers hours of operation and contact
The facility is usually open on weekdays, weekends and most public holidays. It is open seven days a week from 10:00 am until sunset.
You can book on the same day you are planning to visit and bookings are recommended, but not always required. Groups of six or more need to book in advance.
Orlando Towers Adventure Centre
Tel: +27 12 345 5114
Email: [email protected]
Getting to Orlando Towers in Soweto
Orlando jumping Johannesburg is only half an hour from downtown Johannesburg and about 45 minutes from QR Tambo International Airport. If you are driving, connect to Johannesburg by using N3 highway from Durban and if you are driving from Cape Town, take the N1 highway. From Johannesburg, use N1 and drive southwards heading to Bloemfontein. Then take the M68 Old Potch Road and then take a right turn. Drive for about 2 miles and then turn right and take Dynamo Road and then you can get into Bungee jumping Johannesburg at the security check.
Other things to do in Soweto
Soweto is famous for tourist attractions, in part because of its connection with Madiba himself, Nelson Mandela. Some of the main tourist attractions sites include Apartheid Museum , Mandela House Museum and Kliptown Open-air Museum . Other places that are popular near Soweto include FNB Stadium and Soweto Country Club.
Soweto activities and tours
When going to Soweto, it is important to learn about the township's history properly and explore with respect. One of the best ways to do this is with a tour, so you can make sure that the community is directly benefiting from your visit.
Here are some of the best options for activities and tours in Soweto (though there are way more on the site):
Where to stay in Soweto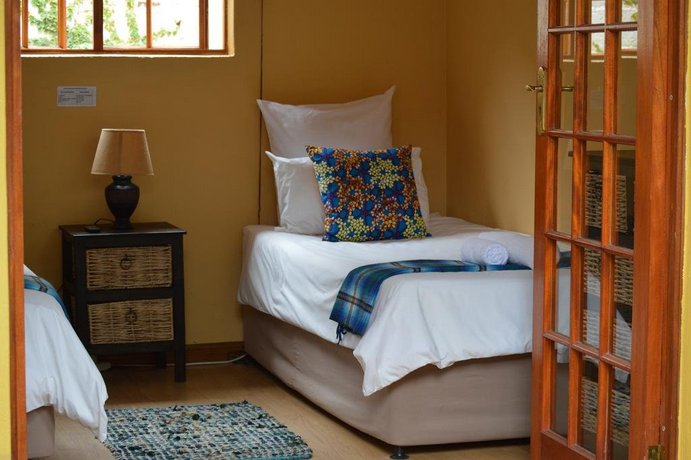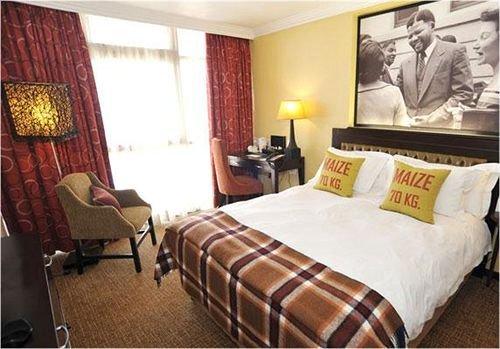 Where to stay in Johannesburg
Picking a place to stay in Johannesburg can be overwhelming, given the city's reputation. Once in Joburg is a safe and perfectly located hotel/hostel for the event. It is a 10-minute walk from the event venue and located in the city's up and coming Braamfontein district. They offer private rooms and dorms, both at great prices and with breakfast included.
Airbnb: There are plenty of nice Johannesburg Airbnb options, but it is worth your time to communicate with hosts first to understand the neighborhood you're choosing. Save $40 on your first booking with this link.
Booking: There are a few hundred options on Booking; save $20 on your first booking with this link.
Pin to share ideas for activities and bungee jumping Orlando Towers
Note: This post contains affiliate links. My opinions and advice remain my own. For more information on affiliates and sponsors of How Dare She, click here.
Orlando Towers Adventure Centre
NOTE – our tours always have a driver and a separate guide
This is both a SAFER way to do a tour as well as being sure you will have the guides full attention throughout, as he will not be driving and guiding at the same time.
Experience a choice of adrenaline pumping activities at the Adventure Centre located at the colourful Orlando Towers in Orlando East Soweto.
The Orlando Power Station, when it was active, was considered one of the most advanced in the Southern hemisphere. The colourful Orlando Towers are now not only one of the most distinctive landmarks in Soweto, they're also the site of the world's first bungee jump between two cooling towers. Look out over South Africa's most famous township as you embark on an unparalleled experience that will get your adrenaline pumping and provide you with memories that will last a lifetime.
Completely safe and manned by an experienced team you can be assured you are in good hands. Currently on offer is the Bungee Jump, Power Swing, SCAD Jump, Rock Climb, Rap Jumping as well as a Lift Ride to the Viewing Platform, giving participants not only an exhilarating experience but an amazing view of the Johannesburg landscape.
The Orlando Towers site of extreme sport was opened in 2007 by local company Skyriders to develop the drab, neglected cooling towers into a "vertical adventure facility" and exciting tourist attraction.
Activities at the towers are open Friday to Sunday and are dependent on weather, particularly wind. Under-18s require the consent of their parents or guardians to take part in this adventure. Only those with a weight between 35kg and 115kg may jump. Booking is essential for parties of six or more.
Group Bookings:
For Orlando Towers GROUP bookings (10 or more ppl) as well as any add-on tour arrangements (incl. guide, tour, museums, teambuilding, lunch, transport arrangements etc), contact KDA Travel & Tours (soweto.co.za) on:
076-360 8834 e-mail ken@soweto.co.za
General enquiries and groups less than 10
For Orlando Towers activities general information on individual bookings (less than 10 ppl), contact info is:
071-674 4343 or 072-534 7911 or e-mail info@orlandotowers.co.za
OPENING TIMES
Weekdays
Thursday 12 PM – SUNSET
Friday 10 AM – SUNSET
Please call to check availability for corporate groups on other days.
Weekends and Public Holidays
ACTIVITIES
AGE/WEIGHT LIMIT
Under 18's must have parent/guardian signed consent form.
Weight limit | 35kg to 110kg (or by prior arrangement)
Source https://www.triphobo.com/places/soweto-south-africa/orlando-towers
Source https://www.howdareshe.org/bungee-jumping-orlando-towers-soweto-johannesburg/
Source https://www.soweto.co.za/tour-bunjee.html