More Articles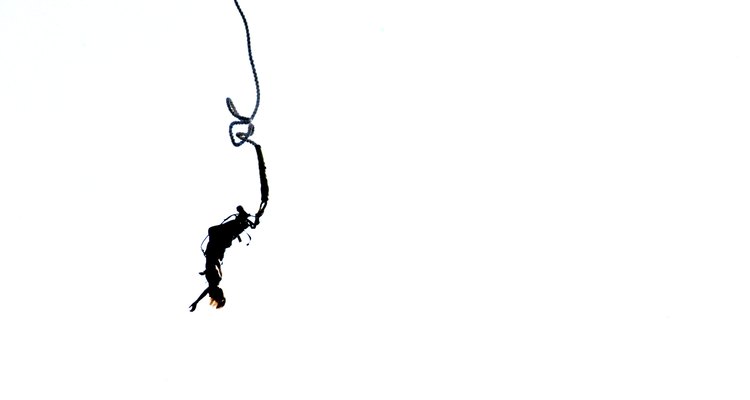 Bungee jumping is an example of an extreme adventure sport; it involves jumping off of a building, bridge or other tall structure while connected to a long elastic cord that stops you from hitting the ground. There are a few places in South Carolina and neighboring North Carolina that offer ideal locations for bungee jumping, particularly those cities that draw the greatest amount of tourists.
Location Regulations
Businesses in South Carolina supervise amateur and expert-level bungee jumpers in secure, regulated locations. According to the South Carolina Code of Laws, these organizations are required to gain a permit from the state and adhere to safety laws. When you look for a bungee jumping facility in South Carolina, be sure that the jumping is done from a fixed platform, and is situated over a safety air bag.
Myrtle Beach Bungee
Myrtle Beach is located right along the Atlantic Ocean on the eastern edge of South Carolina, and draws a great number of tourists to its beaches each spring and summer. One company that offers tourists and locals alike the opportunity to bungee jump is Air Boingo, which is located just off the ocean on 8th Avenue North. The company supervises jumpers as they bungee off an 80-foot drop, and has had more than 2 million successful jumps.
Myrtle Beach is also home to the Slingshot Ride, a type of backward bungee jump that actually flings adventurers up into the air while they are connected to a long bungee rope. The Slingshot ride can help jumpers reach heights of 180 feet. The Slingshot is located on North Ocean Boulevard in Myrtle Beach, just blocks away from the ocean.
Reputable companies offering bungee jumping in South Carolina typically provide jumpers with all of the necessary equipment. However, there are some sporting goods stores in the state that do sell bungee gear to advanced and experienced jumpers. The primary piece of equipment needed is the bungee cord, which should meet regulations set forth by an organization such as the U.S. Occupational Safety and Health Administration (OSHA). Jumpers also often choose to purchase their own chest harness, body harness or seat harness, based upon their preferences. Additional accessories may include cord covers and bungee cord bags.
Travelling Bungee Companies
Some adventure excursion corporations allow businesses or individuals to rent their services out for extreme sports like bungee jumping. One of these companies is Luxergy, which offers bungee jumping experiences in the South Carolina cities of Columbia, Greenville and Charlotte. Interested adventurers can custom order bungee jumping experiences in the closest available city.
Carowinds Park
Carowinds is an adventure theme park located in Charlotte, North Carolina, just near the border between North and South Carolina. The park offers both roller coasters and thrill rides, including the Xtreme Skyflyer, which gives guests a bungee jumping/skydiving experience. Guests are lifted 153 feet into the air and then dropped into free fall before they can pull a ripcord that slows their descent.
Bungee Jumping in Myrtle Beach
Because Myrtle beach, South Carolina, is a popular vacation and spring break destination, visitors often look for things that they have never done before. Bungee jumping at Air Boingo has become a popular activity here. Air Boingo is the only location in Myrtle Beach that offers bungee jumping. It can be contacted by calling (843) 626-2863.
Types
Although Air Boingo is the only bungee jumping facility in Myrtle Beach, there is also a catapult-type ride that shoots riders upward. Jumpers at Air Boingo are raised to the top in an elevator-type platform, which they then jump off of.
Size
Once the platform is at the top, it is 80 feet in the air. Jumpers, though, claim that the platform looks as if it were higher from the top looking down. Below the platform is a large inflated pad put there just in case something goes wrong during jumps.
Geography
Air Boingo, at 311 Eighth Ave. in Myrtle Beach, is located only a couple of blocks from the ocean.
Misconceptions
Although frightening, bungee jumping is not dangerous. The bungee cords are securely strapped to a harness around the jumper's midsection. Employees are not permitted to push jumpers, so each jumper must jump of his or her own free will.
Considerations
Before bungee jumping at Air Boingo, jumpers must sign a waiver that removes liability from the company.
Eric Desiree is a graduate of Bachelor of Arts in Communication. He started his career as a Public Relations Officer in a law firm in Los Angeles California. Currently, he is the managing editor of ANCPR.
Related Articles
How To Plan a Romantic Picnic for Two in Southern California
Picnics and love — the pair go together as perfectly as Romeo and Juliet, but what's a couple to do when her idea of romance is wine and brie with linen napkins under a shade tree in LaJolla, while his is a sweaty bike ride around Newport beach? Compromise. Negotiate. Take turns pleasing your significant […]
Information on Singapore
Are you willing to gather more information on Singapore? It is one of the popular destinations among travelers across the globe. It is regarded as a shopper's paradise and the place is always bustling with tourists from all over the world. Whether you want to buy trendy outfits, be it fashion accessories, household appliances or […]
Colorado Mountain Peaks and Ski Slopes
High mountain peaks, ski slopes and amazing landscapes have made Colorado famous. People come to the Rocky Mountains either for sports or just for admiring the beautiful nature surrounding them. Ever heard of Indian summers? In Colorado, the reverse is actually true: you can expect snow most of the time, even on a hot day. […]
Bungee Jumping In South Africa: 5 Best Spots For Adventure Seekers In 2022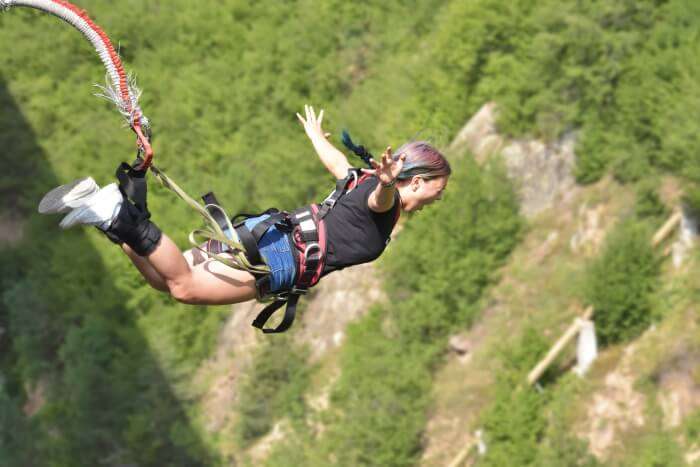 A country with ethnicity, vibrancy, and vitality, South Africa boasts of endless diversity when it comes to magnificent coastlines or serene deserts, with wildlife thriving in its lands. With villages prospering and cultural heritage being reserved, the country's roots are still deep and strong with beehive styled huts and archaic architecture.
A rainbow nation, a safari superpower, a cultural divinity and an enticing land of dreams, that's South Africa for you!
The main cities are known for a myriad of bars, clubs, and shopping districts with entertainment and modern-age charm. To get your adventurous juices flowing, this enthralling destination offers you to indulge in thrilling activities. You can experience sky diving, water rafting, and last but not the least, bungee jumping in South Africa.
There's a certain magic to bungee jumping that is so much more than just being adventurous and jumping off a bridge – it's a sense of satisfaction, comfort, and peace that you get in that 10 second fall of absolute chaos. Read on to know more about it!
5 Best Bungee Jumping In South Africa
South Africa can be considered as the ideal holiday destination. A land of dreams, hopes, and undying charm so falling in love with it is inevitable. Besides being a perfect holiday destination, it lets you get engaged in thrilling adventures. Read on to know the top experiences of bungee jumping in South Africa!
1. Bloukrans Bridge, Storms River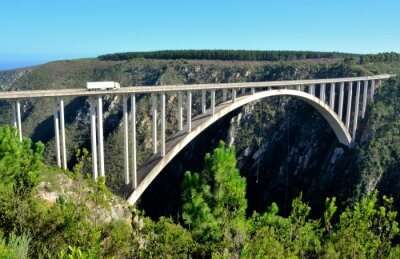 Bloukrans Bridge is the spot where you can experience the highest bungee jumping in South Africa. This exclusive and thrilling adventure awaits every adrenaline junkie out there. Standing 216 meters high, this bridge will give you chills right down your back. Being the kind of person who likes to live on edge, you'd only want to try it even more.
An exhilarating feeling after the 7 second free fall is assured. The professional staff here will take care of your safety and will cheer you up as you prepare yourself to plummet, making sure you are all smiles and excited before and after the jump. Buckles and loops and belts are what you'll hold on to as you'll be falling and suddenly the beauty of this picturesque location will hit you.
Tips:
You can leave your shoes on the bridge
Watch the horizon and don't look down
For safety reasons, each bungee cord is used for 100 jumps so you don't need to worry
2. Bungee Mogale, Krugersdorp
A minute of pure adrenaline rush that will help you overcome your acrophobia and just go for it. The Krugersdorp bungee jumping site is absolutely perfect if you're a first timer and a little afraid but it's just as good if this is even your fifth jump, for it never loses its charm.
Besides that, there are provisions of a 320 m foofie slide, bridge swing, burma bridge, and a combination of various other packages. You also get to avail the facility of top-notch accommodation as well as deliciously prepared dishes at a stunningly decorated restaurant and of course.
Tips:
Make sure you jump with a reputable company with high safety and risk management procedures in place.
As the place is near cafes, don't eat before your jump
3. Orlando Towers, Soweto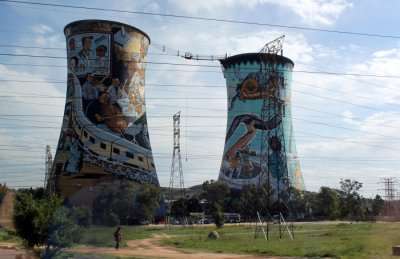 This place offer you an adrenaline intensive wild bungee set up between two cool towers of a power station, which is no longer in use. Hardly any distance from the N1 highway, it's an ideal location. Being vibrant, modern, and out of the box, this location promises you to get surprised through the 100 m drop.
The assistance provided is kind and reassuring while maintaining a professionalism. With crowds cheering you up and the inner feeling of beating boundaries you've set for yourself, once the fall is done, you'll never feel more content.
Tips:
Make sure to use a reputable company for the jump. Your safety is so important.
Wear comfortable clothes – no skirts or dresses
Jump head first
4. Play At Height (Sandton)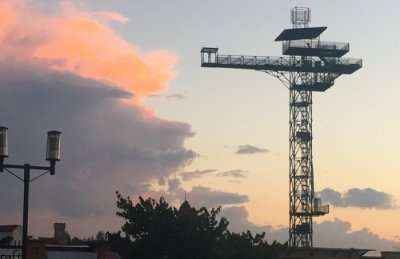 Perhaps while you're driving along the Witkoppen road in four ways, then do not miss visiting Play At Height at Sandton if you want to experience the best bungee jumping in South Africa. With additional activities such as abseiling and rock climbing, it's your ideal destination to let your wild side out.
The 360 panoramic views encompass the north rising higher with the Magaliesberg Mountains, the Southwest encompassing of the North cliff Ridge, Montecasino back facing the southern side and towards the east, a brilliant view of the new Mall of Africa. Undoubtedly, the sunset is the perfect time to be here.
Tips:
Don't believe the myths and listen to the jump master
Wear comfortable clothes
5. Graskop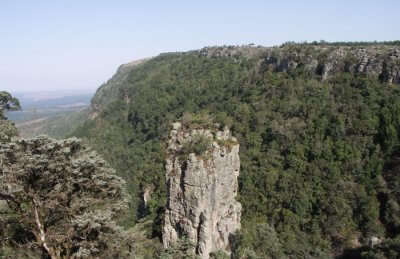 This is a peerless fall from a height of 18-19 storeys of the foefie slide. As you take off much like a pendulum, the line will take you across the entire width of the gorge in a single sweep. As you jump off, catch the beauty of the spectacular Graskop falls, feeling like a free bird.
Besides this, there are various other activities. The sheer and vertical cliffs around Graskop and Sabie lend itself to exhilarating rock climbing and abseiling. Accompanied by some fun archery, a breathtakingly beautiful hot air balloon ride that makes you witness the scenic limitless sky. For a fun, active, and adventurous day, Graskop is an ideal place.
Tips:
Keep your eyes opened to catch the glimpse of stunning valleys
The place offers numerous other adventure also such as archery
To have pure laughs and precious memories in your trip to South Africa, try bungee jumping without a second thought! With these perfect locations to fulfill your desire for bungee jumping in South Africa, your excitement and wild side will be fueled till satisfaction.
Disclaimer: TravelTriangle claims no credit for images featured on our blog site unless otherwise noted. All visual content is copyrighted to its respectful owners. We try to link back to original sources whenever possible. If you own the rights to any of the images, and do not wish them to appear on TravelTriangle, please contact us and they will be promptly removed. We believe in providing proper attribution to the original author, artist or photographer.
Please Note: Any information published by TravelTriangle in any form of content is not intended to be a substitute for any kind of medical advice, and one must not take any action before consulting a professional medical expert of their own choice.
Frequently Asked Questions About Bungee Jumping In South Africa
Where is the highest bungee jump in South Africa?
Bloukrans Bridge located on the Garden Route in South Africa is the highest bridge for bungee jumping in Africa and also in the world.
How much a bungee jump cost in South Africa?
A bungee jump in South Africa costs 150 Rand, that is, INR 740.
Which is the best place for bungee jumping in South Africa?
Bloukrans Bridge at Storms River, Bungee Mogale in Krugersdorp, and Orlando Towers in Soweto are the most popular bungee jumping spots in South Africa.
Is bungee jumping popular in South Africa?
Yes, it is one of the most popular adventure sports here.
Is it safe to for a bungee jumping in South Africa?
However, there had been incidents of misshapen at these spots, these jumping centres are hub for adventure freaks. You need to follow the guidelines explained to you by them and do take a fitness test before going for this adventurous expedition.
Source https://oureverydaylife.com/bungee-jumping-locations-in-south-carolina-5658927.html
Source https://ancpr.org/bungee-jumping-in-myrtle-beach/#:~:text=Because%20Myrtle%20beach,%20South%20Carolina,%20is%20a%20popular,It%20can%20be%20contacted%20by%20calling%20(843)%20626-2863.
Source https://traveltriangle.com/blog/bungee-jumping-in-south-africa/