Bungee Jumping in Nepal – Take that Leap of Adrenaline!
Bungee Jumping is one of the most action-packed activities that get your adrenaline pumping. The freedom of leaping into thin air gets the heart racing of the adventure junkies. In Nepal, a country renowned for its mountaineering culture, you'll find some great spots for the best bungee jump of your life.
Best Season to Try Bungee Jumping in Nepal
Bungee jumping is an all-round the year activity but only halts during rains. The best time to go for bungee jumping in Nepal is March-May and September-November as the weather is dry and cool. Avoid the monsoon season no matter if the tour company is offering bungee jumping as the weather changes abruptly.
Bungee Jumping Sites in Nepal
1. Bhote Kosi River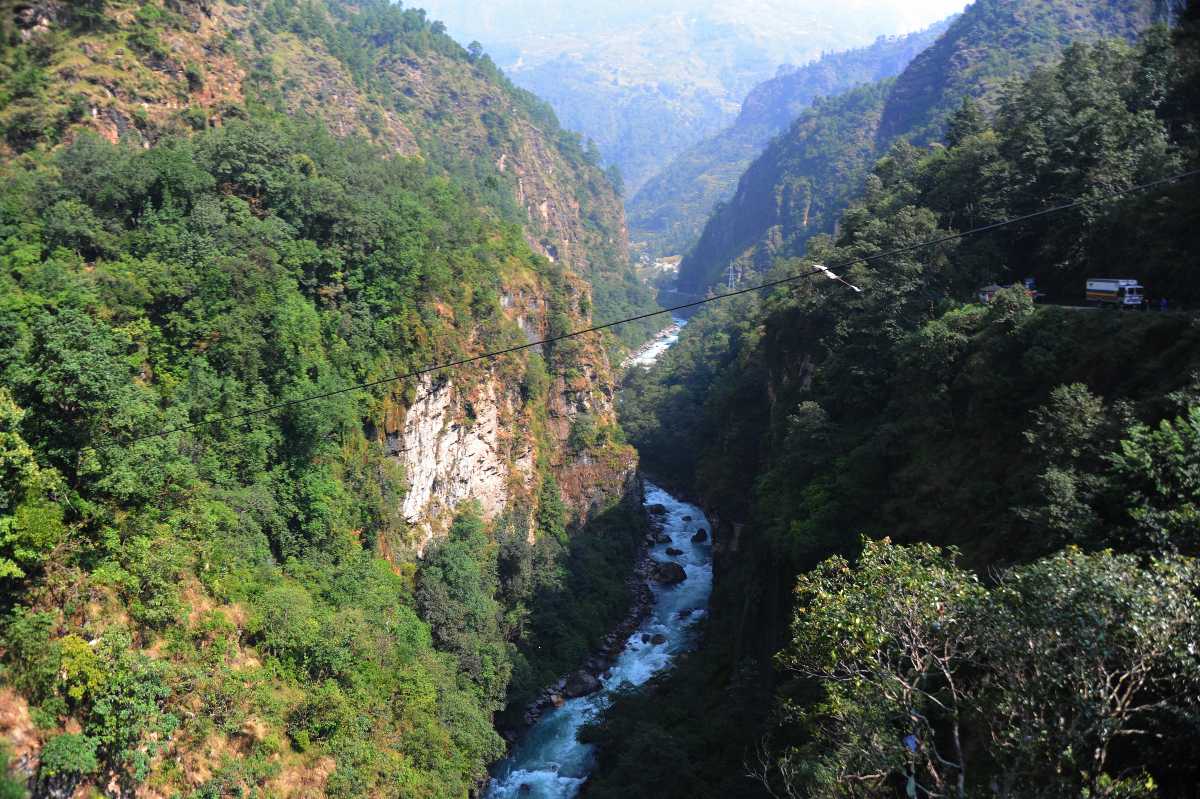 Source Nepal's first bungee jumping site is here above Bhote Kosi River, the third-highest natural bungee jump in the world! A three-hour drive from Kathmandu, you take the plunge of about 160m into the river and get pulled up just when you're ready for the river's kiss. This thrilling adventure is one of the most loved tourist and adventure enthusiasts' activities. The jump is from a suspension bridge of Swiss design built especially for this purpose with 4x safety factor.
Location: Arniko Highway, Listikot, Nepal
Type of Bungee Jump: Suspension Bridge
Price Details:
For Nepalese citizens: NPR 6,000
For SAARC Countries and Chinese: NPR 9,000
For Foreigners: NPR 12,000
Photography and Videography Charges: NPR 1,500- NPR 2,500
2. Hemja, Pokhara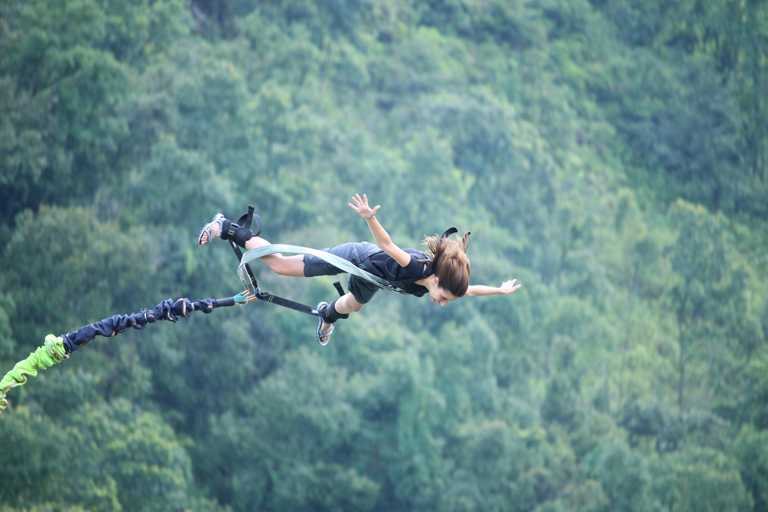 (Source) Another adrenaline-pumping experience is at Pokhara, which has Nepal's only tower bungee that gives you various options for jumping like swing bungee, high-ground bungee, etc. The jump has a spectacular view of the majestic Himalayas. Pokhara is the adventure hub of Nepal with other famous activities like trekking, paragliding, Zip-flyer and much more.
Location: Highground Bungee, Hemja, Pokhara, Kaski district, Nepal
Type of Bungee Jump: Tower
Price Details:
For Nepalese citizens: NPR 4,000
For SAARC countries: NPR 6,500
For Foreigners: NPR 7,500
Photography and Videography Charges: NPR 1,500- NPR 2,500
Major Operators Offering Bungee Jumping Tour
Address: Pardi Bazaar, Pokhara 33700, Nepal
Timings: 9:00 AM – 5:00 PM
Website: bungynepaladventure.com
Address: Baglung Rajmarg, Pokhara 33700, Nepal
Timings: 9:00 AM – 5:00 PM
Contact Info: +977 61-466350
Address: Mandala Street, Kathmandu 44600, Nepal
Timings: 10:00 AM – 7:00 PM
Website: thelastresort.com.np
Address: Satghumti, Thamel, kathmandu, Nepal
Timings: 8:00 AM – 7:00 PM
Website: nepalecoadventure.com
Bungee Jumping Equipment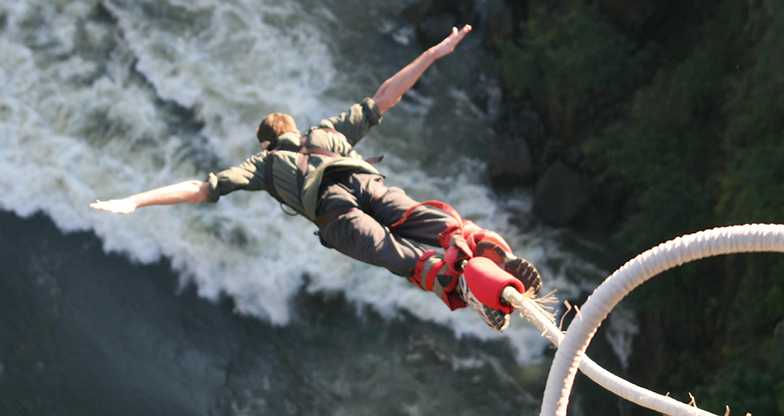 (Source) Bungee Cords: Bungee cords are made from strands of rubber and come in different shapes and sizes. The number of cables used depends upon the tour operator and the weight of the participant going for the leap. According to military safety standards, there should be one cord for every 50 lbs. (22.67 kg)
Harness: There are two types of harness- the full body and the ankle one. The entire-body harness has two parts, one that you wear on your chest like a vest and the other that you wear on your waist like a pair of shorts. The ankle harness is strapped around your ankles.
Your Guide To Bungee Jumping In Pokhara, Nepal For A Spine Tingling Adventure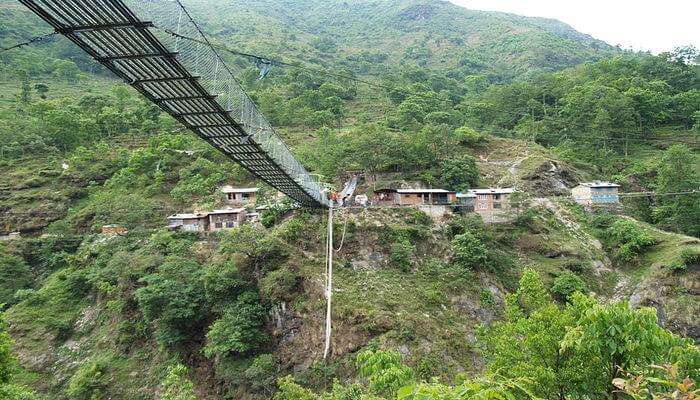 Blessed with the most beautiful places in the world, Nepal is indeed a piece of heaven on Earth. Situated in South Asia, Nepal holds abundant natural beauty, such that you will be embraced by Mother Nature in its most real sense. From high mountain ranges to beautiful landscapes, you get all-natural flavors in Nepal. A small landlocked country located between India and Tibet, it is one of the most serene places which offers a broad view of the Himalayas.
Nepal is home to Mount Everest, the world's highest mountain – with many other gems in its quiver. For nature admirers, Pokhara has something more to offer and that is adventure sports. Bungee Jumping in Pokhara is one of the most popular adventure sports. Adventure lovers must try this extensive sport where you can feel the rush of wind as you jump from an altitude of 525 feet at Pokhara, the third highest natural jump in the world.
Best Time To Do Bungee Jumping In Pokhara, Nepal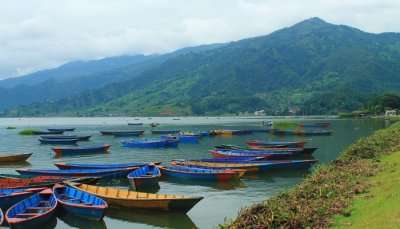 For adventure sports like bungee jumping, it is indeed advisable to practice it during the dry season. Rain can ruin the fun and can also create a risk while practicing such a sport. The best time to go for bungee jumping in Pokhara, Nepal is from March to May and September to November. During these months, the weather in Nepal keeps dry and crisp, which adds mileage to the sport. Even though you are amazed by dropping prices during the monsoon, go by your intrusions and avoid rain.
Adventure In Pokhara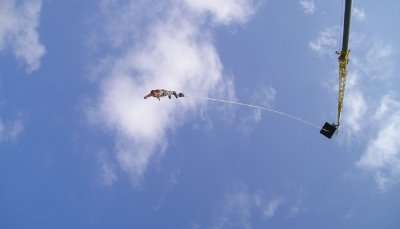 The enchanting city of Pokhara is the hub for adventure activities in Nepal. You can find various adventure sports here such as paragliding, zip-flyer, trekking, bungee jumping etc. Pokhara is the only place in Nepal where you can experience the first and only Tower Bungee. There are multiple options of leaping here, such as swing bungee, high ground bungee, and many more. What makes this location unique is the spectacular view it offers. While you rush your adrenaline during your plunge, you can also amaze yourself with the breathtaking views of the Himalayan ranges alongside.
Tips For Safe Bungee Jumping In Nepal
So, in case you have made up your mind about Bungee Jumping, here are a few tips to keep you updated with the process:
1. Bungee Jumping Equipment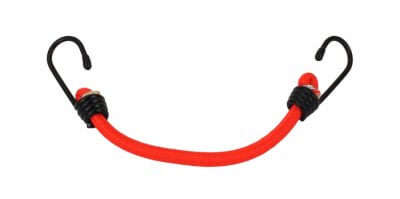 Your safety depends greatly on two things – the Bungee cords and the Harness. A simple bungee cord is made by combining different strands of military grade rubber and can be found in variable width and lengths. Each tour operator uses a specific number of cables decided in accordance with the weight of participants. But as advised by the military safety standards, every 50lbs (22.67kg) requires one cord.
The harness is another very important tool to ensure the safety. Usually available in two types – Full Body Harness and Ankle Harness. Full Body Harness is worn in two parts – over the chest like a vest and shorts, while the Ankle Harness is strapped around the ankles.
2. Beginner Tricks For Bungee Jumping In Nepal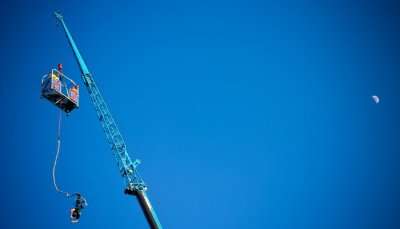 It's always good to have some tricks under your sleeve when going for extreme sports, so here's a list of few beginner tricks that can help you during bungee jumping in Nepal
3. Your Instructor Is Your Teacher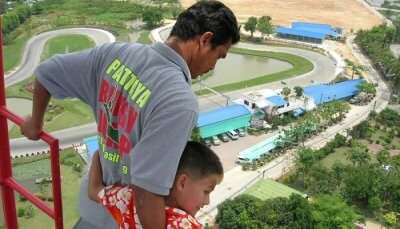 Soak in all that your instructor tells you as they are people with years of experience in Bungee Jumping, and are capable enough to handle all kinds of possible emergencies. If too scared for the first jump, you can usually take the instructor with you on a double jump, this will help you enjoy the experience without worrying about your fears. Pokhara in Nepal has experienced and trained instructors who can take bungee jumping adventure to the next level.
4. Start Small and Avoid Water Dunk Bungee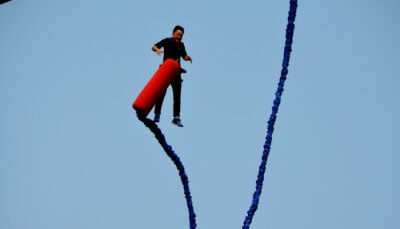 Many tour companies provide water dunk bungees. It seems more exciting than the simple bungee jumping but water dunk bungee requires mastery over laws of physics and force. It can be very difficult and dangerous for beginners and hence you are advised to abstain yourself from any such experience.
5. Be Relaxed and Comfortable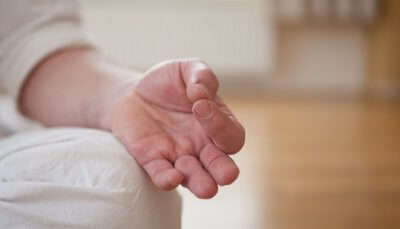 Your comfort is very crucial, so wear clothes that you feel comfortable in. For men, T-Shirts and shorts can be good options, while ladies might avoid wearing skirts as it can land them into awkward situations. Putting on comfortable clothes and always tying your shoelaces tightly is the only fashion statement that you need to follow for a jump.
6. Being In Good Health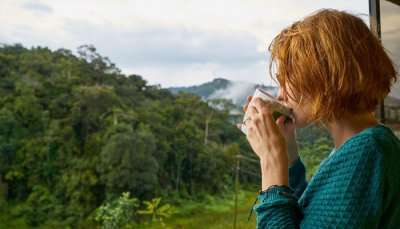 Like any other extreme sport, Bungee Jumping is strictly not advised for those suffering from any kind of heart diseases. Health conditions like spinal and neck injuries, leg injuries and pregnancy can put you in serious problems if you go for the jump. People suffering from asthma, high or low blood pressure levels are expected to consult their doctor before going for the jump. All tour companies require the jumper to submit a medical certificate declaring that they are medically stable.
Planning your holiday but confused about where to go? These travel stories help you find your best trip ever!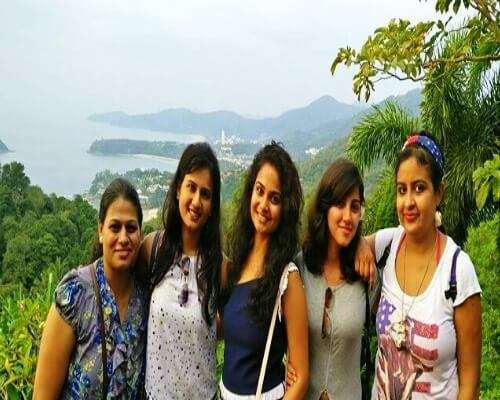 Ramya Narrates The Story Of 6 Girls On An Extraordinary Trip To Thailand
Bangkok. Phi Phi. Krabi. Why should guys have all the fun?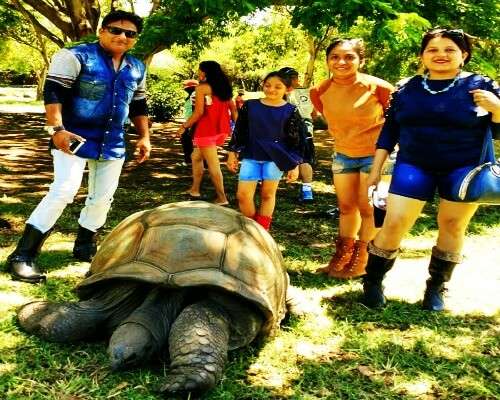 Sandeep Illustrates On The Best Activities For A Family Trip To Mauritius
Water sports. Cocktail parties. And unlimited fun at Casela.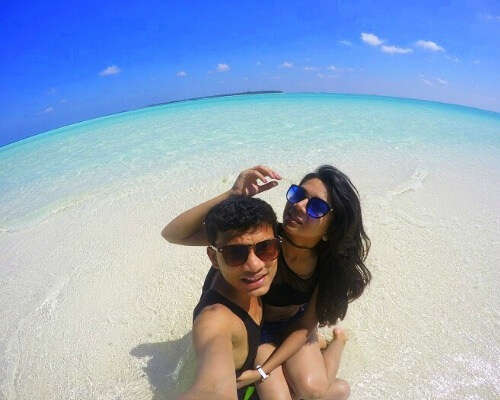 Nisarg Can't Stop Praising His Honeymoon Trip To Maldives
There was snorkeling, sightseeing, luxury, comfort, & much more!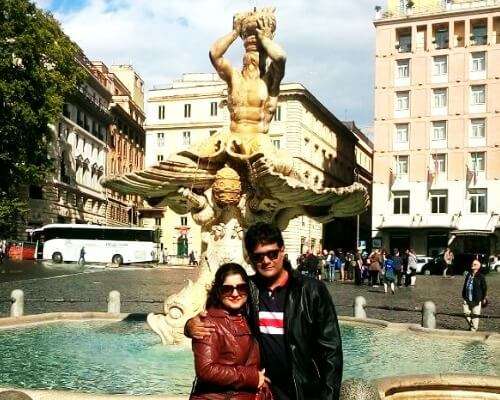 Sabyacsachi's Romantic Trip Proves Europe To Be The Mother Of All Vacations
For Art, Culture, Luxury, & more.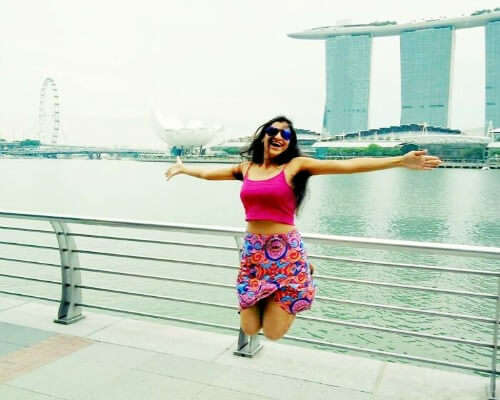 Srishti Talks Of Her Amazing Trip To Singapore With Her Mother & Niece
A fun-filled destination for ages indeed!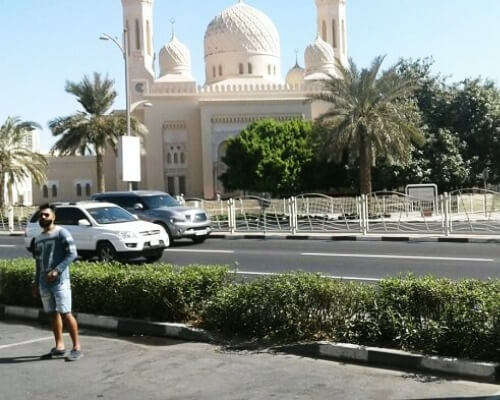 67-Year Old Sridhar Tells How He Beat The Odds & Took A Solo Trip To Dubai
Desert safari. Burj Khalifa. Welcoming locals. Tell me more!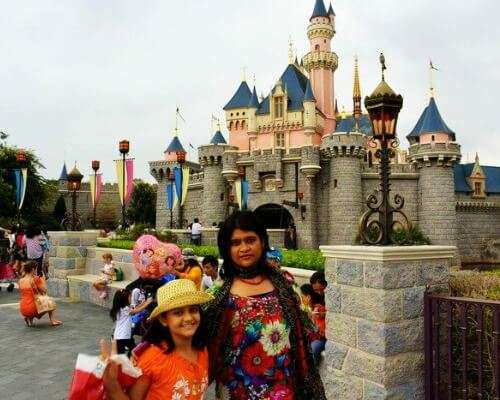 Not Adventure Lovers? Saurabh's Family Trip Proves Hong Kong To Still Be Full Of Fun
Your kids will love Disney Land & Ocean Park!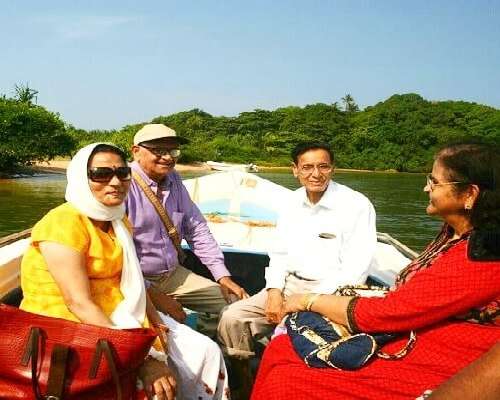 Ravi's Tale Of A Sri Lanka Family Tour Is All You Need To Know About Ramayana Tour
For the love of Ramayana & Travel!
See more at TRAVELTRIANGLE.COM
7. Eating Right Before the Jump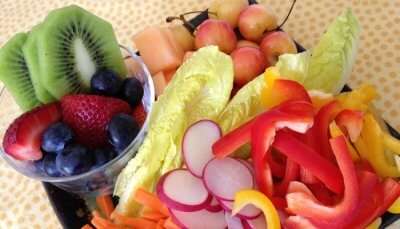 Bungee Jumping is all about gravity and gravity can sometimes cause trouble for many. Overeating before the jump can make you throw up in the middle of a jump. Going empty stomach is not recommended either as it can make you immediately fall sick. Eating right is very important for the jumper as they must feel alright before the leap.
Going for a first jump can be pretty scary, but when you are in the supervision of a good instructor, then there's really nothing that you have to worry about. Nepal, being one of the most beautiful and popular Bungee Jumping spots, experiences large flocking of tourists for their first Bungee Jumping experience. That first leap of yours is the only thing standing between sheer joy and doubts. The experience will change you in many ways, making you a better and stronger person, so buckle up your shoe and get ready for your first leap of courage.
Why You Shouldn't Miss Bungee Jumping In Pokhara
While there are many bungee jumping spots in India and abroad, below are the reasons why bungee jumping in Nepal simply cannot be missed.
Breathtakingly Beautiful Locations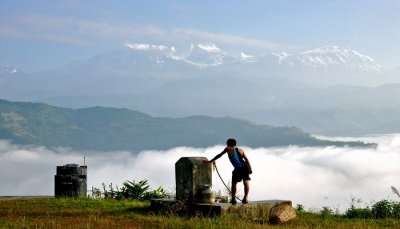 Although a small country in Asia, Nepal is known for its outstanding beauty and gigantic Himalayas, which surely adds thrill to your tour. Having eight out of ten highest mountains in the world, Nepal has an abundance of unmatched natural beauty and biodiversity which makes it one of the top spots for bungee jumping.
Pokhara in Nepal offers different and unique option for bungee jumping. Hemja in Pokhara is Nepal's only high ground bungee that offers an adrenaline rush like no other spot. Right from tower bungee to swing, it offers different options of bungee jumping. The pristine Pokhara lakeside is very close from this jumping point – approx 20 minutes away. The scenic view and natural beauty of Pokhara all around can rejuvenate anyone.
How To Reach Pokhara From India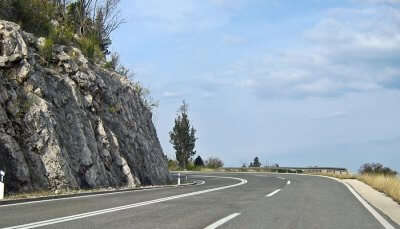 As the border between India and Nepal are open to each other, Indians don't require a visa to visit Nepal. One can reach Nepal through airways, roadways, and also trains. The one and the only international airport in Kathmandu, Nepal, is Tribhuvan International Airport. Flights from major Indian cities make their way to this airport regularly.
If you are traveling by train, then there are many options that will take you from Raxaul, India to Sirsiya, Nepal. There have been further announcements of starting a passenger train from Jayanagar, Bihar to Kurtha, South-eastern Nepal. From Kathmandu there are direct flights to Pokhara – which takes around 40 minutes. By road, it will be an approximate drive of 200 km.
There are frequent bus operations between Delhi and Pokhara. Many travellers also opt to drive to Pokhara by car. Pokhara is almost 290 kilometers away from Gorakhpur city. However, this can be a tedious option as there is a lot of traffic at the border and it may take almost ten hours to reach. So you have a lot of choices when you wish to visit Nepal from India.
So, are you ready for your next adventure trip and want to book a tour to Pokhara, Nepal? Pokhara is a beautiful, scenic location that offers some top of the line Bungee Jumping experience. Make sure to take medical advice before packing your bag and heading to this amazing place.
Disclaimer: TravelTriangle claims no credit for images featured on our blog site unless otherwise noted. All visual content is copyrighted to its respectful owners. We try to link back to original sources whenever possible. If you own the rights to any of the images, and do not wish them to appear on TravelTriangle, please contact us and they will be promptly removed. We believe in providing proper attribution to the original author, artist or photographer.
Please Note: Any information published by TravelTriangle in any form of content is not intended to be a substitute for any kind of medical advice, and one must not take any action before consulting a professional medical expert of their own choice.
Frequently Asked Questions About Bungee Jumping In Pokhara, Nepal?
How much does bungee jump cost in Nepal?
Pokhara in Nepal is one of the most famous spots for bungee jumping activities. The water touch Bungee Jumping in Pokhara is open on all days. You can access a combo pack for both Bungee Jumping and Zip flyer together in Pokhara. The fees for a Nepali citizen is only Rs. 5000 /- per head and the same for a foreign tourist is 100 USD.
Is Bungee Jumping safe?
Bungee Jumping is often considered a safer sport than skydiving. However, it depends on the service provider and the right execution of the sport. Bungee jumping can be dangerous at times depending on how the trainer performs it. Several instances of Bungee Jumping have been reported. However, overall Bungee Jumping is a very safe sport.
Does your stomach drop while Jumping?
Stomach drop is a common phenomenon occurring during skydiving and Bungee Jumping. When you jump, it gives you a stomach sinking feeling. However, this is not a sign of any serious health issue and recovers automatically.
How do they pull you back after Bungee Jumping?
During Bungee Jumping, when a person jumps off the height, the jump is completed after multiple bounces. A rope is then lowered down to the person who then clips the rope to the bungee harness with a carabiner. The person is then pulled back to the platform with the help of operator teams. Also, at times the person is lowered further down to land on a cushioned ground instead of being pulled back.
How do you dress for Bungee Jumping?
There's no particular dress code for Bungee Jumping as such. One can wear whatever they are comfortable with. However, ladies would be advised not to wear skirts or high heels. Bungee jumping can be performed barefoot or with the shoes as well.
Is Nepal safe for Bungee Jumping?
Nepal has an aesthetically pleasing environment for Bungee Jumping. The most sought-after spot in Nepal is located on a 160 m wide steel suspension bridge over the Bhote Kosi river, in a lovely gorge at a height of 3600 m. It is a swiss designed model with 4X safety factor. There are several trained instructors at the site to guide the tourists. Incidents of mishaps have rarely been reported which makes Nepal the best Bungee Jumping nation with a phenomenal view.
Bungee jumping in Nepal
Bungee jumping is an activity that involves jumping up off a tall structure with elastic support. The rope comes bouncing back up until all its energy is disseminated. The tall structure is usually a tower, cliff, or crane. The best thing about Bungee is that it gives you a feeling of free fall.
This adventurous sport, the Bungee jumping in Nepal, can be carried out from three places in Nepal: Bhotekoshi, Kushma, and Pokhara. With the vast geographical diversities in Nepal, Bungee will be adventurous and a beautiful experience for you. This article provides helpful information on Bungee jump spots in Nepal and how to book Bungee jump in Nepal.
Bungee is one of the significant adventure sports in Nepal. It is pretty popular among internal and external tourists. Many tourists from abroad come from abroad countries just for the Bungee. There are three bungees in Nepal, one at Bhotekoshi and another in Kushma and Pokhara. The Bungee in Kushma is the giant Bungee in Nepal and the second-biggest Bungee in the world after China.
Bhotekoshi Bungee Jump
Kushma Bungee Jump
Pokhara bungee jump
Bungee in Bhotekoshi
Bungee is not a sport for the faint-hearted. Just image falling off a tall structure and virtually feeling free fall. To top it up, the Bungee of Bhotekoshi gives your the feeling of falling into the Bhotekoshi River. You jump from tropical George 160 m high to one of the wildest rivers of Nepal. You fall straight until you reach near Bhotekoshi River, then bounce back up. The sport in Bhotekoshi is quite famous, and many people have this on their bucket lists. Every year many tourists come to Nepal for bungee jumping.
Bungee Jumping in Nepal: Bungee by the owner of Wap Nepal in 2013 at Bungee jump in Bhotekoshi
Bungee at Bhotekoshi is the first Bungee jumping in Nepal. The Last resort hosts it. Despite the common myth, Bungee is a safe sport. No reports of accidents have been recorded in Bhotekoshi Bungee to date. If you are also willing to do Bungee, here are a few details you would like to know.
The Last Resort provides you the opportunity to Bungee in Bhotekoshi. The bungee jump in last resort is conducted from a 160m high bridge with the raging Bhotekoshi River at an incredible speed below you. The gorge here is a 166m wide steel suspension bridge. The spot was designed by one of the experienced Bungee consultants of New Zealand and operated by experienced masters of the field. You get to experience the freefall of about 5-6 seconds with the rebound at the freefall of rate 150km/hr. It can be reached within 4 hours bus ride from Kathmandu.
From Kathmandu, the distance is about 102 km. It is just 12 km away from the Tibetan border. You will have guaranteed safety as the best equipment is used and experienced people are there to guide you. Bhotekoshi was the only spot for Bungee jump Nepal a few years ago. Bungee jump Kushma and Pokhara have also been introduced as a place to do Bungee jumps in Nepal.
3-hour ride from the capital of Nepal, Kathmandu. The bungee bridge is located on top of a gorge close to the Tibetan border. The Bungee Bridge happens to be one of the privately-owned bridges in Nepal. It has been established with a loading factor of 41,500 kg or 4.5 tons according to Swiss measurements and has features for bungy jumping with a 4x-safety factor.
Bhotekoshi river has a suspension bridge. The Bungy is done from that suspension bridge with 166m wide steel. It used to take five hours to cross this river gorge before its construction to walk locally.
Eligibility Criteria
The person should be at least 18 years old and, if below, must come with a parent on the site.
The minimum weight requirement is 40 kg, and the maximum weight is 100 kg.
The participant shouldn't have any heart and blood pressure issues.
A comfortable dress and tight shoes are recommended during Bungee Jumping.
Opening days
It's open every day except for Monday from March to May and from September to November.
While in December to February and June to August, it is open only on Sundays, Wednesdays, and Saturdays.
Payment procedure
You should make full payment before bungee jumping.
Payment can be done via credit cards through email or directly by visiting their sales office in Kathmandu.
Bhotekoshi Bungee jump Booking
You can book for the jump in the office of last resort in Kathmandu, which is located in Mandala Street, Thamel. The package might be a day's trip or an overnight trip with breakfast, lunch, and dinner. The booking has to be done at least two days before in the office of the last resort, and you will have to make the full payment.
If you book, you get the transportation facility from Kathmandu to The Last Resort and vice versa. The bus leaves at 6 am from the office and return to Kathmandu at around 8:30 at night. The price of Bungee in Bhotekoshi, Last Resort is NRs 8000. If you reach Bhotekoshi using your own transport, you get a discount of 1200.
For extra money, you can get a video of your experience, four pictures, and a t-shirt. You will be shown the footage of your jump on the same day, whereas to receive your video, you will have to contact the office in Kathmandu the next day.
There are specific criteria for doing the bungee jump. The minimum weight should be 40 kg, and the maximum should not exceed 100 kg. Also, if you are under 18, you will need your parent's consent, and they should attend to you during the jump. Also, before the jump, you will have to be confirmed that you do not have any heart diseases, hypertension, orthopedic problems, neurological problems, etc. You need to consult with your doctor first before attempting this sport.
Bungee in Kushma
Bungee Jump in Kushma is Nepal's tallest Bungee and the world's second tallest Bungee. The tallest is Macau Tower in China. The structure is based on the gorge of the Kaligandaki River, which connects Kushma, the district headquarters of Parbat, with Balewa of Baglung via the 520-meter suspension bridge. It is 224 meters tall, making it the tallest bridge in Nepal. While the 160 m high Bungee in Bhotekoshi gives you the chill, imagine jumping from a 520-meter suspension bridge.
The project received investment from different sectors. And the work progress is quite remarkable. Before its construction, the project already created so much buzz. It is definitely on many People's wish lists.
Kushma is already a tourist destination and is called the city of bridges. With the completion of this project, the overall development of Kushma and surrounding districts is ensured.
According to sources, Netra Parajuli, Nawaraj Poudel, Yubaraj Joshi and Rajan Joshi of Kushma, Raju Karki of Sindhupalchok, Prabhu Bank, and a French national have invested Rs 120 million in the project. Prabhu bank only invested Rs 50 million for this project, confirmed the bank manager of Prabhu bank in Kushma, Mr. Hemanta Sharma.
Like another bungee in Nepal, this Bungee is also totally safe but thrilling. You jump off the tallest suspension bridge in Nepal to the wildest Kaligandaki. Only the anticipation gives me the chills. The experience would be crazy.
Kushma Bungee Price
The price for a Bungee jump in Kushma is 7000 rupees. The photo, video, and t-shirt cost 1500 rupees.
Couple Swing cost Rs 12000.
Kushma Bungee Booking
For Kushma Bungee booking, you can WhatsApp or Viber at +977-9823440500 or visit the official website of Kushma Bungee Jump.
Eligibility Criteria
The person should be 18 years old and must come with a parent on the site if below.
The minimum weight requirement is 45 kg, and the maximum weight is 140 kg.
The participant shouldn't have any heart and blood pressure issues.
High Ground Bungee in Pokhara
The next bungee spot in Nepal is in Hemja, Pokhara. Pokhara, already famous as the tourist area of Nepal, has added one more reason to be there, the tower bungee. High Ground Adventures in Pokhara has been conducting this sport since September 22 nd , 2014.
For 4500 NRs, you can experience the thrill of Bungee from 80 m high tower, including the facility of your video and picture taken. The place is just 20 minutes from Lakeside.
This tower bungee is one of its kind in Nepal and has been designed by trained professionals from Europe. In the fall, you can enjoy the spectacular view of the mountains and rivers. You will be picked up by a boat after completing the jump, and the helpers will unharness you.
The Bungee in Pokhara is Nepal's first and only tower Bungee. It is located in Pokhara and lets you fall from a tower providing an exceptional few of the Himalayas, the hills, and rivers. Unlike in Kushma and Bhotekoshi, where you jump from a bridge, you jump from the tower. It is only 20 minutes from Lakeside, so it is very convenient from a location point of view.
If you wish to do Bungee but can't dare to do it in Bhotekoshi, then High Ground Bungee is the best choice. It is safe as trained professionals from Europe operate it. And the height is also not very high.
The highest water touch Bungee in the world is Pokhara Bungee Jumping. This bungee jumping is made at 80 meters from where you dive to the pond 18/20 meters deep from a tower. Bungy jumpers must plunge over an artificial pond from 80 meters in height. After completing the jump, the boat picks them up and helps unharness them.
Eligibility Requirements
The participant should be at least 13 years.
The weight should be between 35 and 125 kg.
People with heart and blood pressure problems can't participate.
This is just an insight in to what Nepal has. Nepal has a place for all kinds of adventures. Make sure to visit these places before you die. These experiences would be crazy and thrilling.
If you are seeking an adrenaline thrill in Nepal, then Bungee jumping in Nepal must be on your To-do list. As you might have heard before, Bungee is the adventurous sport to which you are connected with a cord, and you jump off from a tall structure which may be a bridge, tower building, or a crane.
The freefall gives you the ultimate thrill, and the rebound adds to it. If you are a believer and a practitioner of YOLO (You Only Live Once), you should do whatever you want in your life, including adventures that provide you with thrills with an adrenaline rush.
So, if you are in Nepal, do not miss out on bungee jumping in Nepal. It will be an ineffable and unforgettable experience for a lifetime.
The Bungee Jumping in Nepal Process
Bungee jumping in Nepal is advantageous. Three bungee spots of Nepal are Kushma Bungee, Pokhara Bungee, and Bhotekoshi Bungee. Bungee Nepal is a thrilling experience. Bunjee Nepal involves leaping from a tall shape while related to a large elastic cord. The thrill comes from the freefalling and the rebound.
When the person jumps, the cord stretches, and the jumper flies upwards again as the cord recoils and oscillates up and down until all the kinetic power is dissipated. To do bungee, the man or woman must be fine. The person shouldn't be heart patient.
They must be physically strong, like their legs shouldn't have been broken or injured before, and they shouldn't have any other diseases like Chaharey rog. The persons will be checked before doing Bungee jumping like they must have normal pressure. They can't do it if they have low or high pressure.
It is one of the best ways to celebrate holidays. It will be fun to spend our holiday with friends, family and so on. To do Bungee jumping in Nepal, the person must have a strong heart, or we can say the person must be brave enough or be interested in doing that. So this is one of the exciting ways to spend your holiday.
Source https://www.holidify.com/pages/bungee-jumping-in-nepal-2699.html
Source https://traveltriangle.com/blog/bungee-jumping-in-pokhara/
Source https://wapnepal.com.np/bungee-jumping-in-nepal/