Bungee Jumping, the Ultimate Challenge!
Please contact us and we will help you to organize your trip! It's free and without commitment.
Read the post
Details
Advices
The Practical Guide of the Activity.
1 A National Sport in New Zealand.
2 How Does a Bungee Jumping Take Place?
3 The Best Bungee Spots of the South Island.
4 The Best Bungee Spots of the North Island.
5 Three Funny Alternatives to Bungee Jumping.
6 Is It Dangerous to Practice Bungee Jumping?
7 Overcome Your Fear and Go Beyond Your Limits!
A National Sport in New Zealand.
Bungee jumping was invented in New Zealand.
Also known as "Bungee Jumping" and popularized in the 1980s by a few extreme sports fanatics, bungee jumping has become a true national sport in New Zealand.
For those who still do not know, the principle consists in throwing itself into the vacuum attached to an elastic.
The goal is to replicate the experience of a true free fall, although from the general point of view, bungee jumping provides even more intense sensations than skydiving.
The original idea was born in the Vanuatu Archipelago in the heart of the Pacific Ocean.
In the tribes, the rite of passage to adulthood consisted of throwing itself into the void hanging on a rope. The New Zealander A.J Hackett was inspired by this tradition to invent a modern version, but not less frightening, in the 1970s.
Jumping points are generally based on bridges.
Since then, it seems that Kiwis cannot pass near a precipice without considering practicing bungee jumping. All pretexts are good, and one jump as well from the top of a bridge, a construction cranes or a cable car cabin!
The price to pay for a powerful adrenaline discharge remains high, but bungee jumping is more affordable in New Zealand than anywhere else in the world.
The beauty of the landscapes even improves the whole experience, with jumps platforms installed in the heart of the most beautiful panoramas of the country.
The sensations are stronger than during a parachute jump.
Watch a bungee jump over the Kawarau River.
Filmed by Oscar Thomson
So if you are not afraid, and you are a candidate for the big thrill, I will present you how the jump takes place and the most spectacular jump spots of the country.
We will then talk about safety, and about some original variants you can try. You will realize that when it comes to getting scared, the Kiwis are not lacking imagination.
How Does a Bungee Jumping Take Place?
Once registered, the hardest part is to wait your turn.
This time your turn has arrived and you cannot escape! It's time to be brave, so do not hesitate to scream to give yourself some courage, it is not the curious spectators who will mock you.
In the vast majority of cases, the elastic will be attached to your ankles.
There are variations, especially with the harness at the waist that allows greater freedom of movement, and wacky jumps to impress friends on holiday's videos.
Confronted with void, the legs tremble a little, but hesitation is a natural attitude.
The instructor will lightly press on your back at the count of three if you need encouragement, but he will never push you if you don't ask for it before.
One gets used to everything, even to bungee jumping.
Participants take an average of one minute to decide to jump, and canceled jumps are exceedingly rare. The more adventurous enjoy jumping by turning their backs to the void to get more sensation, but the leap of the angel is perfect to begin.
The fall is indescribable and provides an adrenaline discharge capable of waking the dead. Braced by elastic, the body transforms into yo-yo for a few moments. At this point, fear has already given way to euphoria and bursts of laughter.
The first jump is necessarily the most intense!
When you'll be stabilized, you need to be detached from the elastic. You will be pull up slowly to the jump platform (or sometimes detached near the ground). A phase that presents no risk at all. I hope to have reassured you, and all you need to do now is to find the best jump spot for your first try!
The Best Bungee Spots of the South Island.
What if you were jumping from the top of a cable car?
The jump spots are usually installed in very touristic zones, and you will find your happiness on the South Island, except if you wait for the last minute. The activity is very popular and booking is imperative several weeks in advance. Always book your jumps on the Internet to save money.
Queenstown, the world's capital of adventure, provides three breathtaking jumping points. You can defy gravity by jumping over heights between 49 and 134 meters (world record).
Here are the best jump spots of the South Island:
| CITY | JUMP | HEIGHT | RATE |
| --- | --- | --- | --- |
| Queenstown | Kawarau Bridge | 43 m | $180 |
| Queenstown | The Ledge | 47 m | $180 |
| Queenstown | The Nevis | 134 m | $260 |
| Hanmer Springs | Thrill Seekers | 35 m | $169 |
Kawarau Bridge
The bridge of the river Kawarau and its fall of 43 meters.
Watch spectacular bungee jumps filmed by drones.
Powered by devinsupertramp
The first commercial jumps took place from the top of this bridge in 1983. The 43-meter drop even allows you to dive your head into the water of the Kawarau River or touch it with your fingertips. A boat collects you on arrival: it is perhaps the most famous jump in New Zealand, a great classic.
The Ledge
The Ledge in Queenstown and its 43 meter drop!
Some more crazy jumps- at The Ledge (Queenstown).
A promotional video of AJ Hackett Bungy New Zealand
One of the best jump spots in the country, if not the most terrifying, offers a fall of 47 meters above Queenstown.
The Ledge can be practiced by night, for tenfold sensations (the perception of distances is distorted).
The attachment of the elastic to the waist offers a total freedom of movement which allows to imitate superman.
The Nevis
The Nevis and its fall of 134 meters!
Presentation of different jumps with AJ Hacket Bungy Jumping.
A video from MustDoNewZealand
The highest jump of Oceania! A dizzying fall of 134 meters for the bravest among you. The jump takes place from a cable car cabin, and it takes nine seconds (an eternity) before the elastic stops your fall. Undoubtedly the scariest bungee jumping from New Zealand.
Thrill Seekers
Thrill Seekers and his fall of 35 meters.
One and a half hours from Christchurch, Hanmer Spring is a mountain resort mostly known for its geothermal activity and its hot pools. The area has many bridges and one of the oldest built in 1880 allows bungee jumping. The 35-meter fall proposed by Thrill Seekers remains "modest" but is high enough to scare beginners.
The Best Bungee Spots of the North Island.
Bungee jumping is practiced throughout New Zealand.
The North Island is indeed one of the best bungee jumping location in the entire world, although it cannot compete with the incredible spots of the South Island. But you will nevertheless have the opportunity to go beyond your limits in exceptional landscapes.
Here are the best jump spots of the North Island:
| CITY | JUMP | HEIGHT | RATE |
| --- | --- | --- | --- |
| Auckland | AJ Hackett Bungy NZ, Auckland | 35 m | $150 |
| Taupo | Water Touch Bungy | 47 m | $169 |
| Rotorua | Agroventures | 43 m | $99 |
AJ Hackett Bungy NZ – Harbour bridge
The Harbor Bridge and its fall of 35 meters.
The AJ Hackett Bungy NZ company offered itself the luxury of setting up its fourth jumping point from the Harbor Bridge, an emblematic bridge in the city of Auckland.
A funny revenge, because the inventor of the bungee jump was arrested by the police during his first attempt at the very same place a long time ago.
It is up to you to reproduce the feat, and to jump the 35 meters that bring you closer to the sea.
Water Touch Bungy
The Water Touch Bungy and it 47 meters fall.
A 47-meter jump to get your hair wet in the Waikato River. With the rare opportunity in New Zealand to jump in tandem with the love of your life. A poisoned wedding gift, or a real proof of love, it is up to you to see.
Agroventures
The Swoop (agrodome) of Rotorua and its 43 meters.
A somewhat artificial jump, practiced from the top of a 43-meter platform in the Rotorua's Agrodome Leisure Park. A park landscape is certainly less impressive, but the fear remains the same. Good news, this bungee spot (the cheapest in New Zealand) allows tandem jumping.
Mokai Gravity Canyon
The landscape scrolls at full speed in the Mokai Gravity Canyon.
Experience the terrifying leap of Mokai Gravity Canyon.
Directed by coaster2coaster
Close to Taihape, the Mokai Canyon allows jumping from the top of a bridge with an impressive fall of 80 meters (the North Island record).
A surprise awaits you at the end, because you will not be detached down as usual, but pulled up to the jump platform!
Mokai Gravity Canyon closed in 2018, but might reopen.
Three Funny Alternatives to Bungee Jumping.
A bungee jump that ends in the water.
If you have already practiced bungee jumping, or if you are looking for a similar activity to impress your friends, there are three alternatives that should delight you (and give yourself good fright at the same time).
Attention, if these three variants are perhaps a little less frightening than bungee jumping, they nevertheless require a good dose of courage.
The Sky Jump
Jump from the top of the 192 meters of the Auckland Sky Tower.
The Sky Jump lets you jump from the top of the Sky Tower of Auckland (192 m).
A Sky Jump promo video
A frightening jump from the top of the emblematic Auckland's Sky Tower! Instead of an elastic, two steel ropes slow down your fall and you will touch the ground on a platform at the very foot of the tower. The urban environment and the skyscrapers which run at 85 km / h over practically 200 meters gives an incredible feeling of speed.
The Swing
The swing is a variant of the bungee jumping.
Derived from the bungee jumping, the swing allows to realize an immense circle arc in the void. The activity invented by AJ. Hackkett (pioneer in extreme sports) is available in Queenstown (South Island) with "The Ledge Swing" and the even fearsome "Nevis Swing".
On the North Island, you'll find the best swing experience in Taupo and Rotorua.
The Zipline
The zip line is less scary but very fun.
With a zipline, you can reach a mad speed of 160 km / h in the air and the flight over the Kawarau River Gorge stretches for nearly one kilometer!
An intense experience a little less scary than bungee jumping but lasting longer.
Is It Dangerous to Practice Bungee Jumping?
Will you have the courage to try bungee jumping?
Watching the instructors walking around with no apprehension at the edge of the void, one might think that bungee jumping involves no risk. But this Zen attitude reflects a long practice: most professionals have several hundred jumps to their credit.
Bungee jumping is an extreme sport that leaves no room for error. The relaxed "redbull" atmosphere serves essentially to reassure participants who are never treated lightly. Every detail is reviewed by two different experts.
Contrary to the what most people imagine, the elastic used is actually made up of hundreds of elastics grouped in a sheath. The set must be changed every 150 jumps. So if one of the elastic breaks, hundreds of others remain intact to carry your weight!
Your equipment will be checked several times.
Most of the serious accidents occur in the bungee jumping amateur world where participants do not always evaluate distances correctly. Rest assured, the companies recommended on this page are not likely to make you jump with an elastic longer than required!
The jumps that take place over a river are calculated so that the participant gets lightly wet. It goes without saying that the distance has been carefully studied and participants must weigh between 90 and 285 lb (40 and 130 kg) to participate. Even so, a good safety margin is taken into account.
The bungee jumping will be the most memorable souvenir of the stay.
Before the jump, you will be shown clearly where the double fasteners are, and you will see that the carabiners are screwed to avoid any accidents. According to the company, an additional harness sometimes completes the equipment. Checked twice, padding prevents the elastic from wrapping around the legs during the jump.
It is normal to be scared before jumping.
You can be reassured, it is statistically twenty times more risky to drive a car than to practice bungee jumping. With a mortality rate of 1/500000, this sport is even less risky than skydiving. If you have a black sense of humor, you will be delighted to learn that 450 people die each year by falling from their beds, while bungee jumping has known only a few fatalities since its invention.
Overcome Your Fear and Go Beyond Your Limits!
In reality, the presence of the public gives courage to the jumper.
Bungee jumping is the most incredible souvenir you may bring from a stay in New Zealand. But if you are petrified at the simple idea of jumping, or if your dizziness is far too strong, you can pass your turn. The spectacle of the participants who rush into the void should be enough to frighten you.
The first jump reveals people to themselves and beginners often become addicted immediately.
However, you'll need time before beating the world record of 158 consecutive jumps made in 24 hours by Beau Rettalick.
Some people, however, do not consider bungee jumping as a sport because it doesn't require any physical preparation. A point of view that is not shared in New Zealand: the heart that beats at top speed in the chest exhaust you more than a long mountain hike!
Bungee jumping is a unique experience in the world.
To immortalize your fall, ask a friend to film you, or simply break your piggy bank to buy the high-quality videos filmed by the organizer. The close-ups on your terrified face, and your last step before jumping deserve a few extra dollars.
Few seconds before your jump, you will probably curse me for having given you the idea to practice bungee jumping in New Zealand. But if you have the courage to shout "Kiwipal" while jumping, I promise to include your video here!
Do not think too much and jump into the void!
Our friend Ben is jumping for more than fifteen years. Feel free to ask him any questions about bungee jumping in New Zealand, he will be happy to help you.
Questions & Answers.
What can I do for you? I could explain to you how bungee jumping is fantastic for hours . but nobody can jump in your place. That said, I would be happy to answer your questions on the subject!
All topics . 10 answers in total
Vertigo 4 answers
Organizing a Bungee Jumping 2 answers
Budget for Bungee Jumping 2 answers
Safety Instructions 2 answers
Vertigo
Is the jump really scary?
All the activity is scary. You will be nervous as soon as you take your ticket, worried while waiting for your turn, terrorized before jumping, and deeply relieved and cheerful during and after the jump.
Some say it's when in the cabin while waiting for your turn. But nothing can equal the first moments of the fall.
It depends on the individual, but be aware that most organizers do not accept participants who are intoxicated. Nothing prevents you from drinking a blow to give you courage, but it is better to take a drink after to celebrate the jump.
It happens that some candidates take several minutes before jumping, but nobody laughs at them. Those who wait their turn are all the more frightened, and the simple spectators incapable of jumping are admiring.
Organizing a Bungee Jumping
Can one become addicted to bungee jumping?
Yes, but it is a passion that is expensive, so you would do well to book this type of activity to celebrate birthdays.
And if you want to repeat the feat in another country, A.J Hackett, a pioneer of bungee jumping, is also based in Normandy, France and all around the world.AJ Hackett in France
Budget for Bungee Jumping
Should we spend money on such a short activity?
I have never seen anyone ask for a refund or regret the money spent. It is a question of overcoming its own limits: this deserves a few sacrifices.
Ask to view the videos before buying, the result is sometimes disappointing. Those proposed by A. J. Hackett are of good quality.
Safety Instructions
Will I get tangled in the elastic?
The elastic is never in your legs, and does not drag on the ground, but in a small slot provided for this purpose.
Stress is not beneficial in itself because the human body does not like to be hung upside down. Difficult to measure the impact of a bungee jump, but the pride of having exceeded its limits accompanies you the rest of your life, which is very positive.
Ask Questions to William .
Will you dare to jump? The simple fact of looking at the candidates ready to jump justifies the displacement.
What if it was your turn? If you visit this page, it is probably because the idea is already in your head.
If you need some advice, I would be glad to help, but bungee jumping is above all a matter of courage, and at this game, girls are often more brave than men when it's time to jumping into the void !
Ask me a question
Useful Links
More information about the subject before leaving.
Useful Phones
Click on a number to call from your mobile.
Book Your Trip
Book your New Zealand Holidays without travel agency.
You save up to 30% on your holiday budget by removing the travel agencies fees.
7 Best Places to Bungee Jump in New Zealand
Along with its untouched wilderness, iconic landscapes, ancient heritage and unique wildlife, New Zealand will also be forever remembered as the place people began tossing themselves off bridges, buildings and viaducts. Forget your misgivings over the wisdom of it, just choose one of many of many structures from which to dive, and let gravity do the rest.
Featuring over and again on bucket-lists the world over, New Zealand is THE place to come to get ticking off the bungee jump entry on such dream lists. For starters, it is home to the world's first commercial bungee site opened in the 1980s by iconic pioneer jumper AJ Hackett. Add into the mix more jump sites than you can shake a stick at which include bridges, platforms, cliff edges, rail viaducts and climbs. Last of all is the fact that New Zealand scenery tends to be of the spectacular variety and you can perhaps start to understand why the country has become a Mecca for the bungee jump seeker. Here is a selection of some of the best, the majority of which are operated by the aforementioned bungee hero – AJ Hackett.
The Top 7 Jumps
1) AUCKLAND BRIDGE BUNGEE
Credit: AJ Hackett Bungy
Getting to the suspended pod of this bungee's launch spot is an adventure in itself with a bridge walk high above the waters of the Auckland coast – not for the timid. Water dunking is not unusual for bungee jumps but salt-water dips – such as that offered here and only here in New Zealand – are.
Height: 40 metres
Operated by: AJ Hackett
Claim to fame: Country's only ocean dip bungee and all bungee options offered – freestyle, traditional ankle harness and tandem.
Setting: A cute jump pod suspended under the city's bridge with views of the city, Waitemata harbour and coast.
PRICE NZ $165
2) AUCKLAND SKYTOWER SKYJUMP
Credit: AJ Hackett Bungy
We've snuck this one in because it isn't actually a bungee jump – it's a wire-attached base jump and incidentally the only one in the country. However, we figured anyone interested in hurling themselves off very high places might be interested in this so it gets to stay.
At 192 metres it's a whole lot higher than New Zealand's highest bungee (the Nevis in Queenstown at 134 metres) and you'll not so much be flying like a bird but plummeting like a rock at 85 km per hour. After 11 seconds of terror you will come to a dignified, smooth and controlled landing in the Sky City Plaza where typically you will be met by astonished plaza crowds who might just burst into spontaneous applause.
Height: 192 metres
Operated by: AJ Hackett
Claim to fame: New Zealand's highest building and the country's only commercial base jump.
Setting: The iconic Skytower high above the streets of Auckland with views out to the ocean.
PRICE NZ $225
3) QUEENSTOWN KAWARAU BRIDGE
Credit: AJ Hackett Bungy
No list of New Zealand's best bungee jumps would be properly complete without including the country's very first jump site opened in 1988. This also happens to be the first ever jump site on the entire planet where the general public could come for thrills.
This AJ Hackett operated jump offers tandem bungees – the only one in Queenstown – for all those who think getting strapped to a buddy somehow makes the whole process less terrifying and if getting dunked appeals then water touches are also available.
Height: 43 metres
Operated by: AJ Hackett
Claim to fame: World's first ever commercial bungee jump site.
Setting: Stunning river gorge from a bridge.
PRICE NZ $205
4) The Nevis Bungee, Queenstown
Credit: AJ Hackett Bungy
You may have bagged yourself every bungee going in New Zealand but until you've launched yourself from the Nevis River platform you have not done the country's highest. Located on private property, you can't even get a peek at this bungee until you're there and ready to take the plunge which will give you a whole 8 ½ seconds of gut-wrenching freefall.
Height: 134 metres
Operated by: AJ Hackett
Claim to fame: Country's highest bungee
Setting: Beautiful river gorge suspended platform jump reached by cable car
PRICE NZ $275
5) The Ledge Bungee, Queenstown
Credit: AJ Hackett Bungy
Projecting from a rock-face high, high above Queenstown – 400 metres above in fact – is the platform-based Ledge bungee jump. This jump is for all those bored of (or not interested in) the plain old swallow-dive type bungee. Here a specially designed harness allows an almost endless range of stylish – and not so stylish – possibilities which include twists, flips, somersaults, taking a running approach and otherwise weird shape-making in the air. If you lack imagination you can get some inspiration from the 'jump menu' which lists all your options from the crazy to the downright kamikaze.
A further twist on the conventional bungee theme is the possibility of night time bungee as Queenstown twinkles below you and the stars shine above you.
Height: 47 metres
Operated by: AJ Hackett
Claim to fame: Freestyle jumping and night bungee jumps
Setting: Platform bungee at 400 metres with all the glory of Queenstown's mountains and lakes set out below you.
PRICE NZ $205
6) Taupo Bungee
Terrifying people since 1991, the picturesque Taupo bungee stakes its claim as the country's highest water touch bungee and what a beautiful crystal clear river you will be getting your soaking in. Views are of the stunning kind from the launch platform – if you can bear to open your eyes and look.
The bungee menu here includes both solo and tandem options as well as staying totally dry (boring!) to an up-to-your-ankles plunge.
Height: 47 metres
Operated by: AJ Hackett
Claim to fame: New Zealand's highest fresh water touch bungee
Setting: Cantilever platform jump over a spectacular river gorge
PRICE NZ $185
7) Hamner Springs Bungee Jump
Based in the thermal town of Hamner Springs, this small but perfectly formed bungee jump has a 35 metre fall over a river. You jump off the historic Ferry Bridge which is 135 years old!
There are lots of other adventure activities nearby to do as well such as jet boating, rafting and quad biking.
Height: 35 metres
Operated by: Hamner Springs Attractions
Claim to fame: Jumping from a historic bridge and tandems also allowed
Bungee Jumping In New Zealand: Feel The Thrill At These 10 Places And Satiate The Adventure Junkie Inside!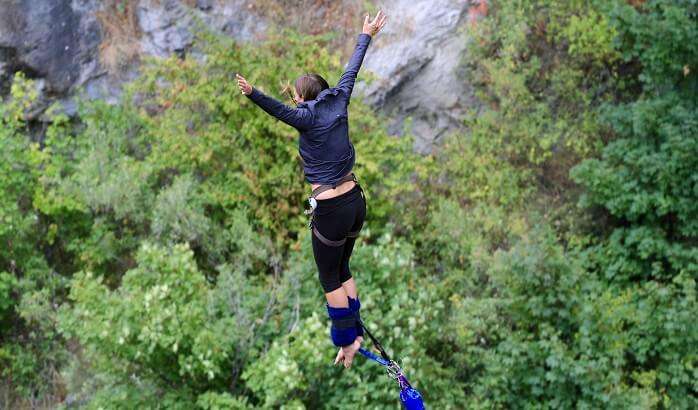 New Zealand is one of the cleanest, calmest and most serene places in the world. It has everything one needs to spend an ideal vacation. Vast lands, mighty mountains, blue rivers, and an ideal spot to indulge in adventurous sport. Even if you have not done bungee jumping in your life, you must know about it. We can bet that, no matter how scary it may sound or look, this is something every person discusses. The reason behind it is that it is not just scary, but interesting too. So, if we talk about some of the good bungee points, we have to mention News Zealand. It is the home of some of the best bungee points of the world. Here, we will be talking about some of the best places for bungee jumping in New Zealand and a lot of other things related to it.
Best Time For Bungee Jumping In New Zealand
We could not talk about the best time of bungee jumping according to a certain place. When we are talking about it, it has to be in general. No matter where you are doing the bungee jumping, there are certain climatic conditions that you should keep a note of. The most important thing that you should keep in mind is that when you are going for bungee jumping, the sky should not be windy. It does not matter whether it is summer or winter season. Also, when you will select a company for you, they will tell you about the best time for it.
Bungee Jumping In New Zealand: 10 Best Places
Here are some of the best places for bungee jumping in New Zealand which one must visit to experience the most enthralling activity.
1. The Nevis Bungee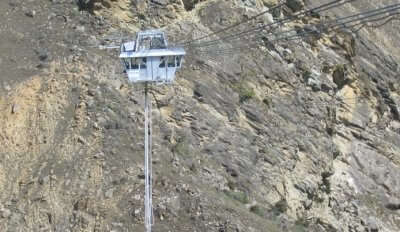 If you want to go head-on head with the big monster then this is probably the point that you are looking for. The Nevis Bungee is the tallest Bungee jump in New Zealand and the third-highest bungee in the world. Well, that can give you a fair idea about the sheer monstrosity of this giant. The platform of Nevis Bungee is at a height of one hundred and thirty-four meters above the floor of the Nevis Canyon. If you cannot imagine how high this is, just know that this is three times the height of the Statue of Liberty. If you think that jumping from this height is craziness then you certainly are right. The thing that increases the insanity quotient of this point is that the platform from where you have to jump is suspended in the gorge with the help of wires. It is one of the best bungee jumping in New Zealand.
Location – The Nevis Bungee is situated in the Southern Alps, near Queenstown in New Zealand's South Island.
Price – 275 NZD
2. Rotorua Bungee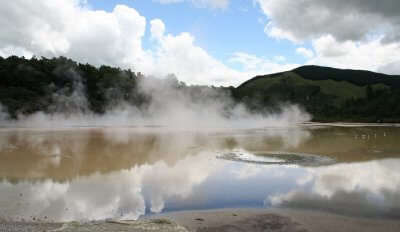 Rotorua Bungee is one of the most beautiful bungees, situated amidst natural landscapes. It won't test your bravery by making you jump into a river or off a cliff. If you want to tick one of the checkboxes in your bucket list without taking any huge risks, then surely this is the place for you to go and try. So basically Rotorua offers people who want to try bungee jumping for the first time, a comparatively easier and budget-friendly bungee jumping experience. The best thing about Rotorua is the cost-effective package that it offers. So, if you too are travelling on a strict budget then head straight off to Rotorua bungee. You can search for the best deals around this point by typing the cost of bungee jumping in New Zealand.
Location – Near Rotorua Bungy & Rotorua Swoop 1335 Paradise Valley Rd, Ngongotaha, Rotorua, New Zealand.
Price – 134.10 NZD
3. Kawaru Bridge Bungee Jumping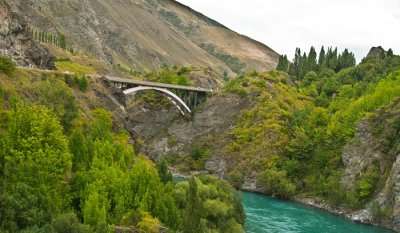 New Zealand is the first place that comes in the mind of adventure enthusiasts when they think of Bungee jumping. Moreover, getting a bungee jumping experience in the home of commercial Bungee jumping will too good to be true. All that you need to do for the same is heading over to Queenstown and then get yourself harnessed on the Kawarau bridge and embrace the kiss of water. Well, that is one of the most special experiences that this place has to offer, you can plunge into the water after making the bungee jump. Even if you are not comfortable with the water you can do the jump and stay dry. The choice is yours to make.
Location – State Highway 6, Gibbston Valley, Queenstown 9384, New Zealand
Price – 205 NZD
4. The Ledge Bungee Jumping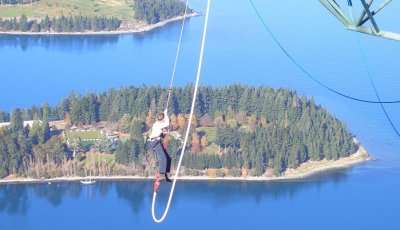 Spread across the skyline of Queenstown this bungee jumping offers a beautiful view of Lake Wakatipu. That is not all, it also offers a breathtaking view of the snow-clad Southern Alps at a distance. There is something very unique about this particular bungee jumping experience that sets it apart from the others. It is the only place in New Zealand where you can do Bungee jumping in the night and along with that, you can look over the scenic beauty of the city. One more thing which separates this experience from the others is that you can make a jump in whatever way you want to, you can do a flip or a twist or even a matrix. It is one of the most famous bungee jumping in New Zealand.
Location – Brecon Street, Queenstown 9300, New Zealand
Price – 205 NZD
Planning your holiday but confused about where to go? These travel stories help you find your best trip ever!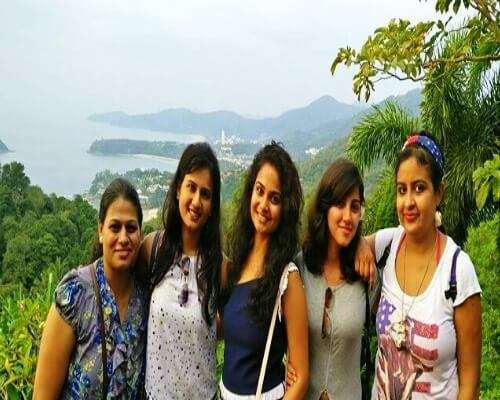 Ramya Narrates The Story Of 6 Girls On An Extraordinary Trip To Thailand
Bangkok. Phi Phi. Krabi. Why should guys have all the fun?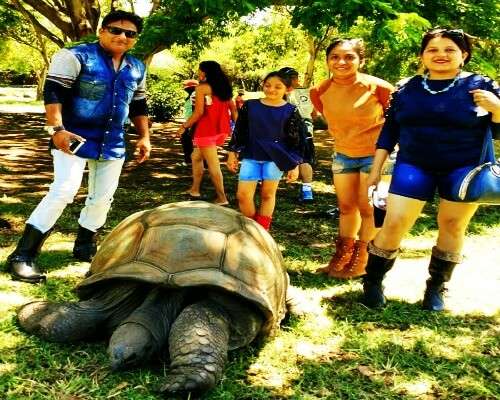 Sandeep Illustrates On The Best Activities For A Family Trip To Mauritius
Water sports. Cocktail parties. And unlimited fun at Casela.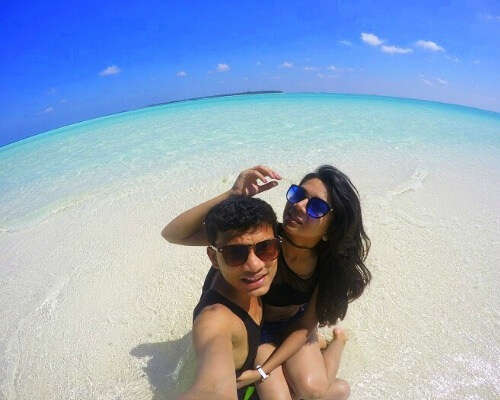 Nisarg Can't Stop Praising His Honeymoon Trip To Maldives
There was snorkeling, sightseeing, luxury, comfort, & much more!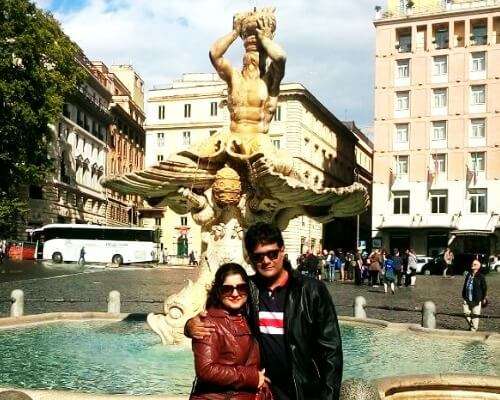 Sabyacsachi's Romantic Trip Proves Europe To Be The Mother Of All Vacations
For Art, Culture, Luxury, & more.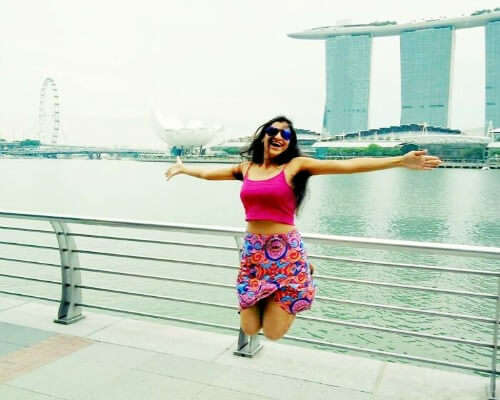 Srishti Talks Of Her Amazing Trip To Singapore With Her Mother & Niece
A fun-filled destination for ages indeed!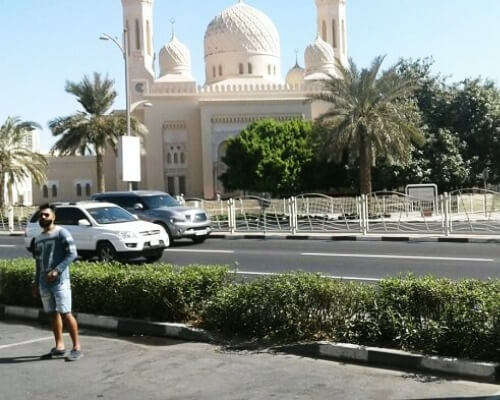 67-Year Old Sridhar Tells How He Beat The Odds & Took A Solo Trip To Dubai
Desert safari. Burj Khalifa. Welcoming locals. Tell me more!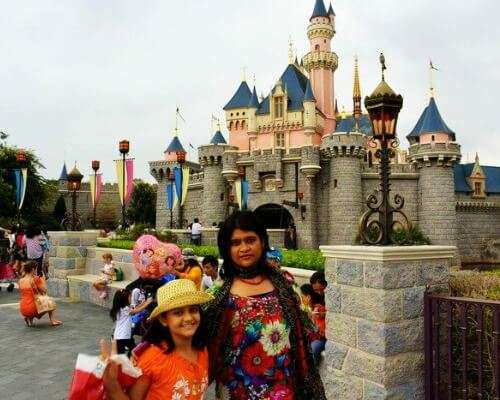 Not Adventure Lovers? Saurabh's Family Trip Proves Hong Kong To Still Be Full Of Fun
Your kids will love Disney Land & Ocean Park!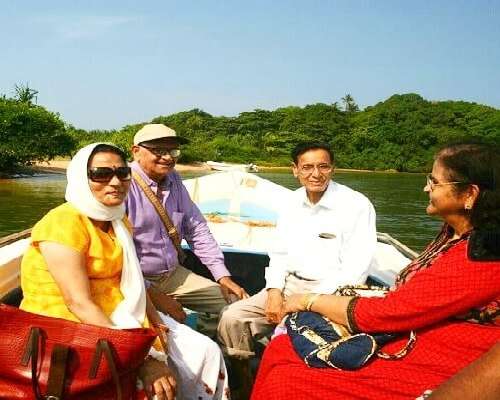 Ravi's Tale Of A Sri Lanka Family Tour Is All You Need To Know About Ramayana Tour
For the love of Ramayana & Travel!
See more at TRAVELTRIANGLE.COM
5. Auckland Skytower Bungee Jumping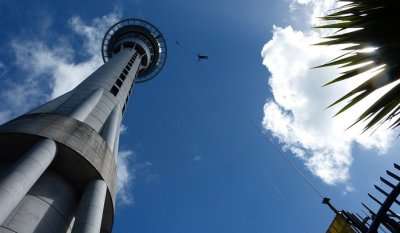 People who have been to New Zealand or even have a fair knowledge about it must know about the Skytower. It is one landmark in Auckland from which everyone is familiar. Well, the idea of hanging oneself with a harness from this iconic building can surely give anyone chills. This is one of the most popular bungee jumping experiences as falling towards a pavement from 1,076 feet is surely an experience worth having.
Location – Victoria Street West, Auckland CBD, Auckland 1010, New Zealand
Price – 225 NZD
6. Hanmer Springs Bungee Jumping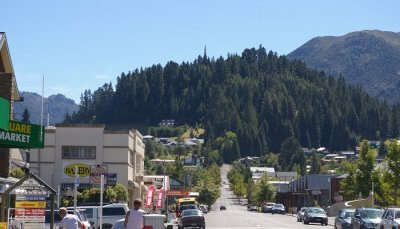 This is the best place to bungee jump in New Zealand if you are looking for a low jump. Infact, this is the lowest bungee jump in the whole country with a jump of 35m. The place has its own charm and offers surreal views that will enhance your experience of bungee jumping. It is a beautiful valley and the bridge you will be jumping from is a historic one!
Location – 839 Hanmer Springs Road, Hanmer Springs, New Zealand
7. Auckland Harbour Bridge Jump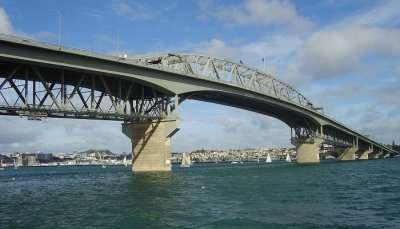 Auckland harbour bridge is an old bridge, in fact very old that serves as the connection between the city centre and the north shore. It is a long bridge and has eight lanes. It has helped in reaching to the north shore quite easily but what makes it even more significant and famous now is bungee jumping sport. So, keep this in your list while vacationing there next time.
Location – 105 Curran Street, Auckland, New Zealand
Timings – 9am to 4pm
8. Shotover Canyon Jump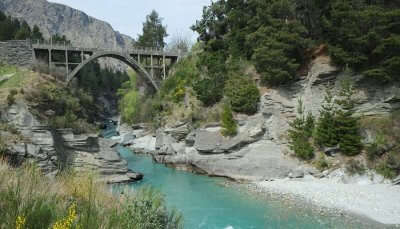 Shotover canyon swing is a famous adventure sport in New Zealand. However, it is not exactly a bungee jump rather a different kind of sport where you will be free falling and swinging. Since it is a free fall, it needs more courage and it will definitely leave your heart pumping at a great rate. You will be harnessed to the platform then pushed 60m below into the gorge and then swing sideways which is a unique feeling.
Location – 34 Shotover Street, Queenstown, New Zealand
9. Taupo Bungy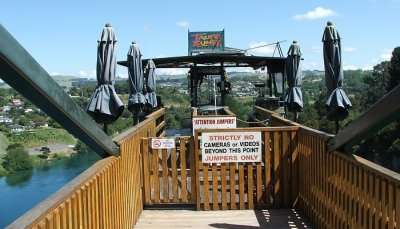 They say, there is no age for anything and so there is no age limit for bungee jumping in New Zealand. However, you need to be at least 10 years old to try it. Taupo lake is one of the most picturesque places to see in New Zealand. The lake is not only famous as a scenic spot but also offers the adventure sport of bungee jumping. The jump is organised by a bunch of boys and girls who are experts at it. So, when you visit the lake for a refreshing therapy, do give a try to the activity to turn your day into a thrilling one!
Location – 202 Spa Road, Taupo, New Zealand
Timings – 9:30am to 5pm
10. Mokai Gravity Canyon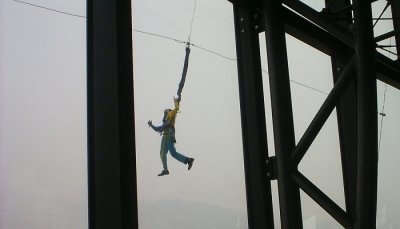 This place is soon going to close, so make sure you plan a trip and try the fun that it has in store for you. The canyon is not only famous for bungee jumping but also for other thrilling activities like flying fox and swing. The bungee jump is done at a height of 80m and it will leave your heartbeat racing at a great speed, are you game?
Location – 332 Mokai Road, Taihape, New Zealand
Tips For Bungee Jumping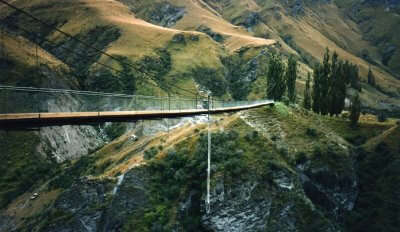 There are a lot of companies that can help you in bungee jumping, but you need to find the best one. Bungee jumping is not the usual activity that you do in your daily life and a lot of people are scared of the phase that they pass from while doing this activity. If you don't want to face any problem while this activity, you need to find the best company that offers this service. You can research and read the reviews, according to the place you are visiting.
As we already mentioned that this is something that you don't do in your daily life, so you should be prepared for the worst possible situation. We have to admit that this activity is hell scary, but a lot of people do it and succeed also. To have moral support with you, you should bring your partner. It could be anyone depending on the level of comfort you share with him or her. They will allow you to do the activity together with your partner.
You need to prepare your mind a lot before you go for this activity. The reason behind it is that this can be scarier than you think. If you are performing it with a good company, you won't face any problem from their side, but if you don't have this adventurous mindset, the chances are you won't be able to enjoy it. First of all, read things about bungee jumping. Figure out all the possible things that can happen while the activity and then develop a sense of adventure. This will help you a lot and even if you are going alone, you will be able to enjoy your moment without any fear.
All this while we are saying that this is not a usual activity or sport that you perform. The level of difficulty is high and so is the level of discomfort. We live on land and we don't know how the sky will behave with us. In these situations, it is important to wear comfortable clothes. If you don't know exactly what kind of clothes you should wear, you can always research it or can directly ask the company you have joined.
Believe in yourself and not in myths
This is one of the scariest things one can do in his or her life and therefore not many people have done this. However, every person out there has a preconceived notion about bungee jumping. We are sure that everyone reads about all these myths before going for their first bungee jumping. You should not do that. Even if you know about them, just don't believe. Believe in yourself and just try to have your own experiences. We assure you that it is a fun thing and if you are going for it, you will enjoy it to the fullest.
So, this is all the information that you need to know before going for bungee jumping in New Zealand. If you are someone who didn't know about it, these points will excite you to do it. If you were already planning for it, a lot of your doubts will be cleared after reading it. Apart from that, it will act as a complete guide for you related to bungee jumping. Now when you plan your trip to New Zealand, make sure to not miss out on this exciting activity and have the best time of your life.
Frequently Asked Questions About Bungee Jumping In New Zealand
What is the minimum limit for bungee jumping in News Zealand?
Nevis Bungee is the highest bungee point in News Zealand. If you want to do the bungee jumping here, your age should be at least 13 years. Apart from that, you are allowed to start the bungee jumping if you are 10 years of age.
Which is the highest Bungee jumping point in New Zealand?
Nevis Bungee is the highest bunch point in News Zealand. This stands above the Nevis River in Queenstown and the height is 134 meters above the water. The jump is very challenging and if you are doing it for the first time, you should choose a different location.
How much does it cost to bungee jump in New Zealand?
The cost of bungee jumping in News Zealand depends on the place you are choosing for it. However, if you want a generic answer for it, then it starts at a mere cost of 150 dollars.
Can bungee jumping result in death?
A clear cut answer to this question would be no. Everyone who goes for it for the first time has this doubt and this is probably the reason that there has been a lot of research done on this particular topic. According to research, it is one of the safest sports you can go for. The chances of a person dying in bungee jumping are 1 in 500,000.
What are some famous bungee jumping points in New Zealand?
The Nevis Bungee, Auckland Bungee, Taupo Bungee, Rotorua Bungy are some of the very popular bungee points in News Zealand. The best thing about these points is that they are not just popular for the jump, but has a lot of other activities too for the visitors.
Which is safer, bungee jumping or skydiving?
Bungee jumping is safer than skydiving. In skydiving, you need to drop from a plane. There is a parachute to help you, but it can fail at times. In the case of bungee jumping, you are all tied and there is a harness to hold you.
Is there a weight limit for bungee jumping?
The master who will help you in jumping won't tell you that if you have gained a certain amount of weight, then you are not allowed for it. However, there is a restriction, if you are underweight. People who weigh below 35 kgs are not allowed to do it.
Is there any bungee jumping in New Zealand, where I can touch water?
Yes, Auckland bungee is the point where you can touch the water while completing this adventure. This is such a beautiful point and if you want to enjoy your bungee jumping session, you should visit this place.
Source https://en.kiwipal.com/new-zealand/guide-bungee-jumping-in-new-zealand/
Source https://www.backpackerboard.co.nz/blog/7-best-places-to-bungee-jump-in-new-zealand/
Source https://traveltriangle.com/blog/bungee-jumping-in-new-zealand/