What to Pack for South America The Essential Packing List
If you have ever watch Hollywood movies about exotic places like South America, the places are often depicted in a way that makes it looks like the whole continent has tropical weather all year round.
"What would make our movie feels exotic?", "How about we stab a yellow filter on it!?", "Voilà, we are in South America". This is the type of conversation I often imagine Hollywood directors have with their producers on how to depict a place like South America in movies but do not let that fool you.
Yes, there are some places in South America that are hot and tropical but, from my personal experience, you will likely be met with chilling and drizzly days when you arrive in South America rather than the tropical climate that most of the Hollywood movies tricked us into believing.
After all, the continent is home to the mighty Andes Mountain, one of the world's longest mountain range that starts all the way in the north in Colombia and ended in Patagonia, way down south in Chile and Argentina.
With such a diverse climate, in order to have a great trip in South America, it is important that you are well-prepared for whatever the continent throws at you. To assist you with that, I have decided to write up this packing guide to help you pack and prepare for an incredible trip to South America.
Within this guide, you will find all the information you need to help and prepare you for the journey with a comprehensive packing list for South America which includes Colombia, Ecuador, Peru, Bolivia, Chile, Argentina, and more. Without further ado, let's begin with the most important packing question of all, "what to wear in South America?".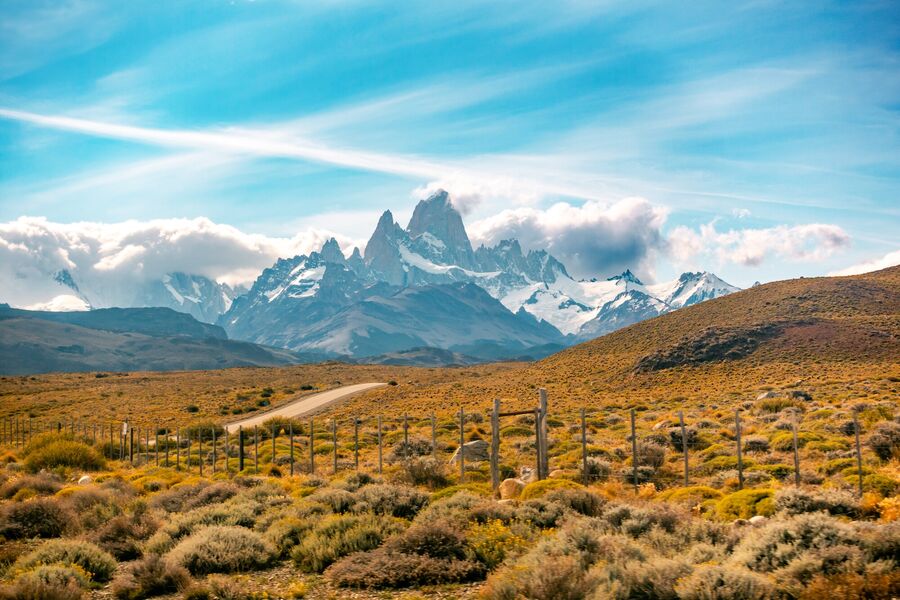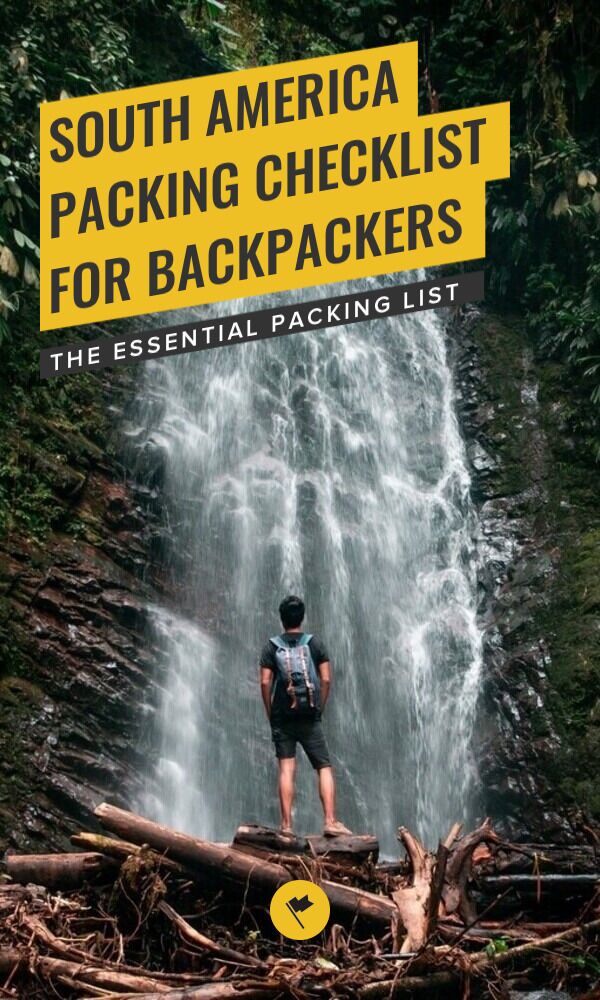 Save to Pinterest
Don't have time to read? Save this page on Pinterest for later and don't forget to follow us on Pinterest .
What to Wear in South America
Depending on where and when you are visiting South America, the temperature can range from as hot as 32°C (90°F) in places like the Northern coast of Colombia to as low as 0°C (32°F) in Patagonia in Chile and Argentina
It is also important to note that since South America covers the area in both and northern and southern hemispheres, the seasons are reversed in the south. For example, in countries like Colombia, Ecuador, Peru, and Bolivia, the summer months are roughly between June and August whereas, in countries like Chile and Argentina, the summer months are around November to February.
Basically, the closer you are to the equator, the hotter it is, so if you are at the sea level in places like Colombia, Ecuador, Peru, and Bolivia, you can expect the temperature to be between 24°C and 32°C (75 – 90°F) in the summer and around 8 – 24°C (46 – 75°F) in the wintertime.
For countries in the southern hemisphere like Argentina and Chile, you can expect the temperature to be between 13°C and 30°C (55 – 86°F) in the summer and around 2 – 16°C (36 – 61°F) in the wintertime.
That said, it is not as easy as it seems when it comes to packing for South America. Due to the proximity of the Andes Mountain, you will often find yourself more in high-elevation areas than at the sea level. In fact, many main tourist cities in South America like Quito, Bogota, and Cusco, are all above 2,500 meters (8,202 ft) and the weather can get pretty unpredictable up there.
As you can see, the weather in South America can vary by a lot depending on when you are visiting, which country you are in, and which area you are at, and when it comes to what to wear in South America, you are going to have to prepare for all of these situations.
Here is a list of things to wear in South America for both men and women. Keep in mind that this is only an example list of things you should pack for South America and I am only listing the essentials so be sure to bring what you think is necessary for you as well and use this as a guideline to see what things you might have missed from your packing list.
Breathable Shirts: This is the first base layer that will help wick your sweat out to be insulated by the second layer of your clothes when it is cold outside.
It is also great to wear in more humid places like Cartagena or Santa Marta in Colombia where the weather can be extremely hot. Since you will be wearing these shirts every day, be sure to pack a few breathable shirts of various colors just in case.
Tank Tops: Certain parts in South America can be quite humid and if you live in a cold climate country like most western visitors do, you are going to find it much easier to be out in the sun with a tank-top so be sure to pack some.
Breathable Shorts: Same goes for shorts. You should pack shorts that you are comfortable wearing when you are moving around in hot climate places like Lima or the desserts in Peru. You will likely be wearing shorts a lot when you are traveling around South America in the summer so be sure to pack a few.
Thermal Long Pants (For winter) If you are planning to go hiking in Patagonia during your trip to South America, packing a few thermal long pants is a good idea to help keep you warm at night or wear underneath your long pant while hiking. For women, leggings are perfect for this as you can wear them with dresses or even go hiking with them.
Jeans: Jeans are great in cool weather. They are tough, durable, and look great on anyone. I highly recommend you get Levi jeans. They last forever and can keep you rather warm in winter.
Waterproof Rain Pants: If it is raining outside which happens a lot in places like Bogota and Patagonia and you do not want to get your jeans wet (jeans can take a while to dry), I highly recommend you pack a lightweight waterproof rain pant that you can easily put on over your jeans any time you need to keep your pants dry.
Fleece Jacket: This is the second layer that you can wear on top of the thermal shirt. The fleece jacket will act as insulation to help maintain your body heat and keeps you warm when it gets chilly outside in South America. You will often find yourself wearing this when you are in moderate-to-high-elevation places like Cusco, La Paz, or even Medellin so be sure to pack at least 2, for when you have to wash one.
Waterproof Outer Shell Jacket: It can get quite drizzly in South America especially places under the shadow of the mighty Andes Mountain and I highly recommend you pack a waterproof outer shell to be worn on top as your outer layer to keep you dry and protect you from strong wind.
I highly recommend you get this orange Columbia Watertight Jacket which is lightweight, waterproof, and will protect you from strong winds. Combine this with a breathable shirt as your first layer and a fleece jacket as your second layer and you have quite a lightweight hiking setup that will keep you warm and let you swap around as you like.
Down Jacket (For winter): The down jacket is your savior when it comes to visiting South America in winter. The temperature can be as low as the freezing point in places like Patagonia and a down jacket can be used as the third layer to help keep you warm, so do not forget to pack one if you are planning to visit South America in winter or during the shoulder seasons.
Down Jackets can be extremely massive and hard to pack, but fortunately, they are pretty lightweight and you can save your bag's space if you compress it with a compression bag into a smaller size so you can pack it easily.
Travel Shoes: Since you will be walking and hiking a lot in South America as there are plenty of tourist attractions and hiking trails for you to tackle, you will need to pack a good comfortable shoe that you don't mind wearing and walking/hiking with for 3 to 6 hours a day.
I highly recommend this Timberland shoe for guys or this walking shoe for women if you are looking to buy a new one on this trip. Make sure to break into your shoes before getting on that plane. You do not want to be stuck with shoes that give you blisters when you are on your trip.
Flip-flops: There will be days when you just want to break out your flip-flops, let your toes out in open-air, and just walk along the beaches of South America so be sure to pack one too.
Hiking Socks: When I travel, I always pack some hiking socks instead of regular socks as they are often light-weight, extra soft, and they have moisture control which will help elevate odor when you spend hours a day walking in them.
Wool Socks: If you are planning to go hiking in Patagonia, it can get pretty cold even in the summer, and in cold weather, your body heat will often escape from your peripherals first. To prevent that, you are going to need to pack several warm socks for your trip. Wool socks are highly recommended in this regard.
Wool Beanie: Your ears are also one of the places on your body that will easily get cold so be sure to pack a wool beanie so you can wear them outside when you are out exploring the Andes Mountain.
Wool Gloves: Again, to keep your hands warm, get wool gloves to prevent the heat from escaping from your peripherals in places like Patagonia or Huaraz in South America.
Wool Scarf: Last but not least is a wool scarf. With long pants, a wool beanie, socks, and gloves, the only area left where your body heat can escape is through your neck so get a wool scarf and wear them when it's cold outside.
Swimwear: There will be many chances you can go swimming in South America like the beach camping spot in Tayrona National Park in Colombia or snorkeling with sea turtles in the Galapagos Islands, so be sure to pack one for your trip.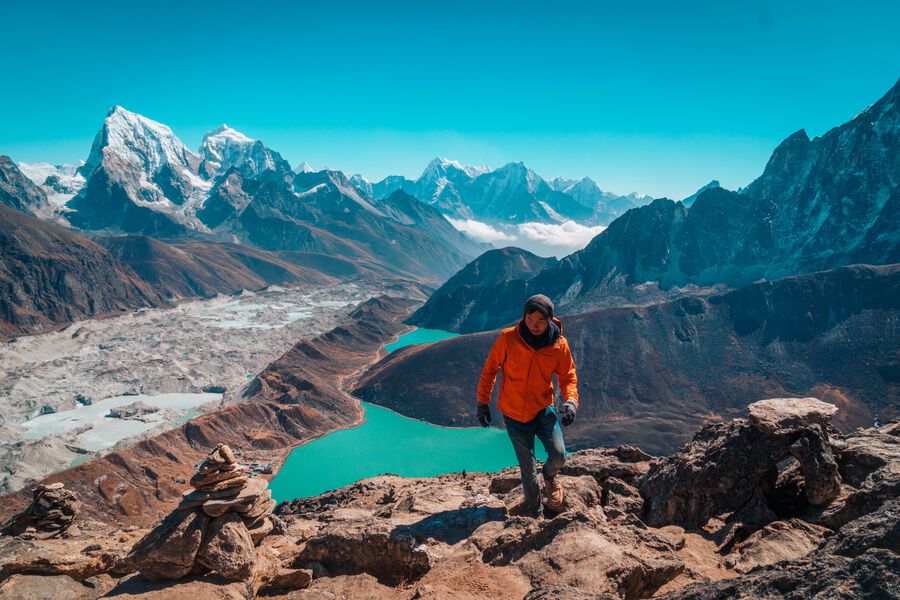 What Backpack to Bring To South America
A Large Backpack: If you are planning to visit South America for more than a week, I highly recommend you carry at least a 40L backpack to carry all the travel essentials while you are on the move.
I highly recommend Osprey backpacks. They are durable, very light, and have a lifetime guarantee. Get the Osprey Atmos AG Backpack for men and Osprey Aura AG Backpack for women if you are looking for a high-quality backpack that will last you a lifetime. I have the Osprey Atmos myself and I love it!
A Daypack: You are also going to need a daypack to carry all your travel essentials for the day such as a water bottle, camera gear, jackets, etc., and depending on how much you want to carry I found 25L to be a good capacity for a daypack.
I personally use Herschel Supply's Little America bag as my daypack and I love it. They are pretty affordable, very comfortable to wear, and they are stylish as hell. If you are looking for a stylish daypack to go with your trip, get the Herschel Supply Little America backpack.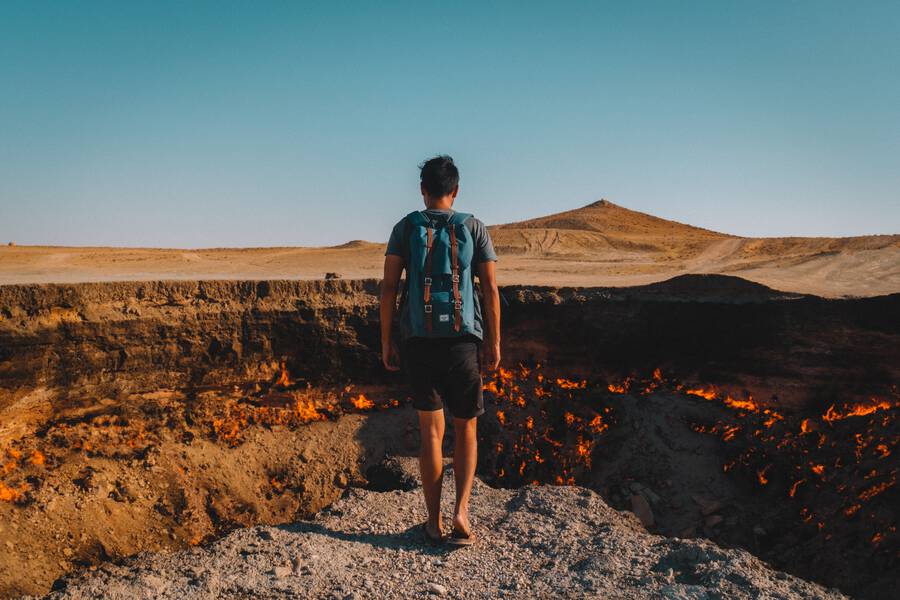 Should I Get a Travel Insurance for South America?
Yes! South America is not well-known for its safety. In fact, you will notice that the locals rarely walk alone at night except in the party and nightlife areas, and even then, they will often opt-in for an Uber ride instead of a short walk as it is safer.
Personally, I didn't experience any problems once during my 6 months in South America, but many of my friends did with one getting their bag stolen on a bus in Ecuador and another robbed while crossing the border in Colombia. Travel is unpredictable, that's the way it is, and for your own peace of mind, I highly recommend you get travel insurance for your trip.
Travel insurance is not expensive and if things go wrong, which is often the case when you travel, at least you will have the insurance to cover the cost that may arise in the unforeseeable future. For which travel insurance to get, I recommend you browse through options on WorldNomads.com, which is what I often use to look for travel insurance that fits my kind of adventure.
Don't forget to Get Travel Insurance
If you are looking for travel insurance to go along with your trip to South America, I would recommend WorldNomads.com, which is what I use to look for travel insurance that fits my kind of adventure.
Instantly turn your travel photos into beautiful work of art in one click. Available for both mobile and PC.
What Other Travel Essentials to Bring To South America
Packing Cubes: Packing cubes are a life-saver for backpackers and light-travelers out there. I used to travel without one and it is often a mess in my backpack and I often find something I was looking for and couldn't find 3 months later after I came back from a trip.
With packing cubes, that is no longer a problem as everything is nicely organized into its own cubes and I can take things in and out of my backpack without messing up other things in my backpack. I highly recommend you buy 4 packing cubes for your trip.
Microfiber Towel: They are easy to dry, lightweight, and small enough to pack in your daypack and they are great to pack for when you plan to go to places like Tayrona National Park in Colombia or swimming in a lagoon in the Amazon Rainforest.
Water Bottle: It is always important to keep yourself hydrated when you go travel and you would do mother nature a great favor if you bring your own water bottle instead of buying a plastic water bottle every time you are thirsty.
I highly recommend the Lifestraw Filter Bottle which will also help filter the water for you to make sure the water is safe to drink. It is hard to know where the water has to go through to get to you in South America so it is better to be safe than sorry and filter your drinking water with Lifestraw Filter Bottle.
Padlock: If you are planning to stay in hostels in South America, you will be sharing a space with other travelers and you are going to need a padlock to secure your belongings in a locker at a hostel when you are out and about. Most of the time, the hostel will provide a locker for free if you have your own padlock so it is best to pack one just in case. I highly recommend Master Lock Padlock.
Insect Repellent: This is extremely essential if you plan to visit the Amazon Rainforest or even Machu Picchu. The forests of South America are unforgiving places and if there is free food walking around in their habitats, the insects will not hesitate to swarm you. I highly recommend getting the Repel 100 insect repellent or you can get the local one at one of the many mom-and-pop stores you find around South America.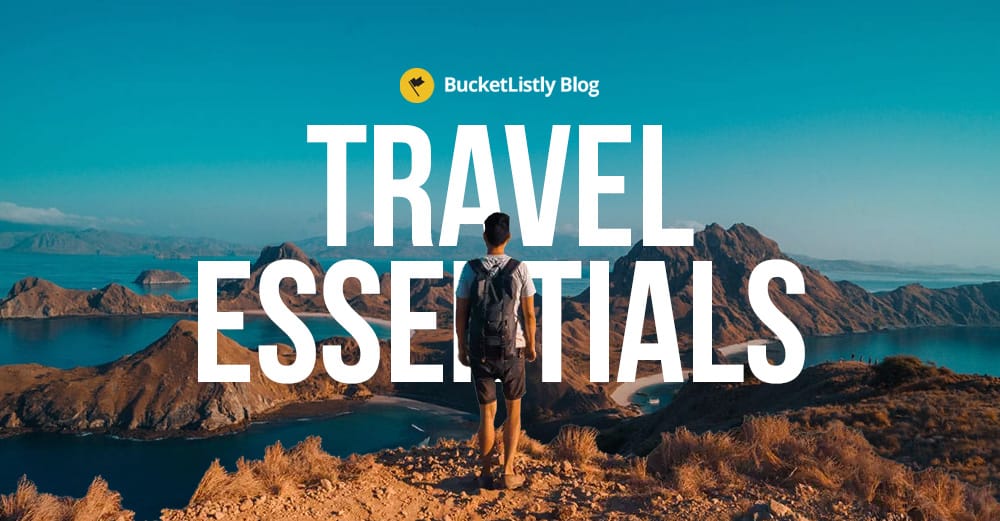 What Camera Gear to Bring To South America
Sony a6600: This camera is what I carry for most of my trips around the world. The Sony a6600 is very compact and light while the capabilities are more than enough to take excellent photos and videos for my travels. With a combination of lens I use below and you have one hell of a capable yet lightweight camera gear you can carry anywhere with you.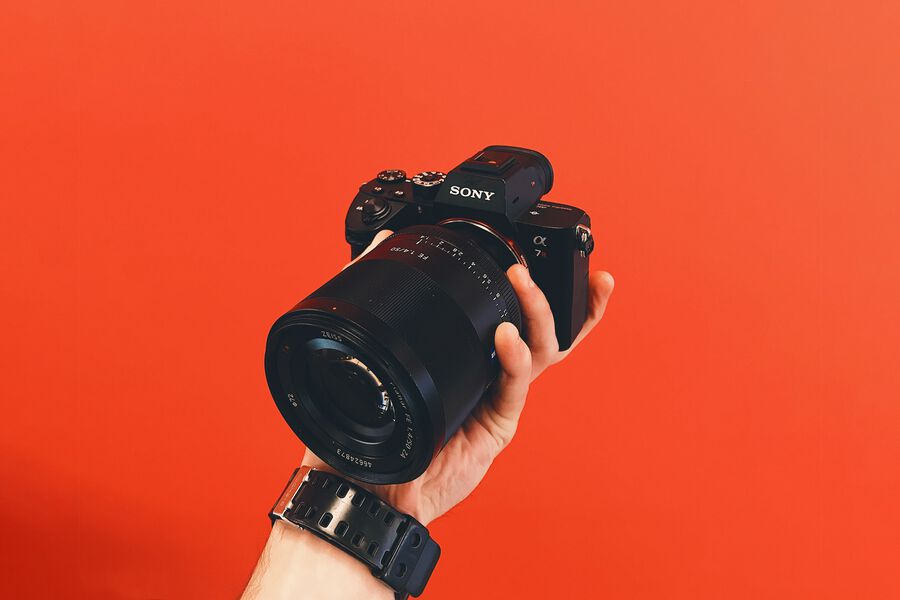 Sony 16-55mm F2.8 Lens: This lens stays on my Sony a6600 camera 90% of the time. The focal length of 16mm and 55mm allows to capture wide shots for landscape as well as up-close street shots of the local people respectively and if you are looking for one lens to rule them all, this is it.
Sony 10-18mm F4 Lens: This is also another lens I often carry on my trip. The 10mm minimum focal length gives me an ultra-wide field of view which allows me to take some really nice photos of the interior of churches in South America. If you want nice pictures of colonial architecture in South America, this lens is the one to get.
Sigma 56mm F1.4 Lens: When I travel, I often like to do street photography and take photos of the locals, and one of my favorite lens to use for travel portraits is the Sigma 56mm F1.4 lens which comes with a wide aperture of F1.4 allowing for me to shoot some really beautiful people with stunning bokeh. I love this lens and I highly recommend you get it if you like taking photos of people.
DJI Mavic Mini 2: For a travel drone that is lightweight and highly capable, you just can't beat a DJI Mavic Mini 2. It weighs only 249 grams and it is smaller than an iPhone while collapsed. If you are looking for a travel drone to carry with you in South America, you will love the DJI Mavic Mini 2.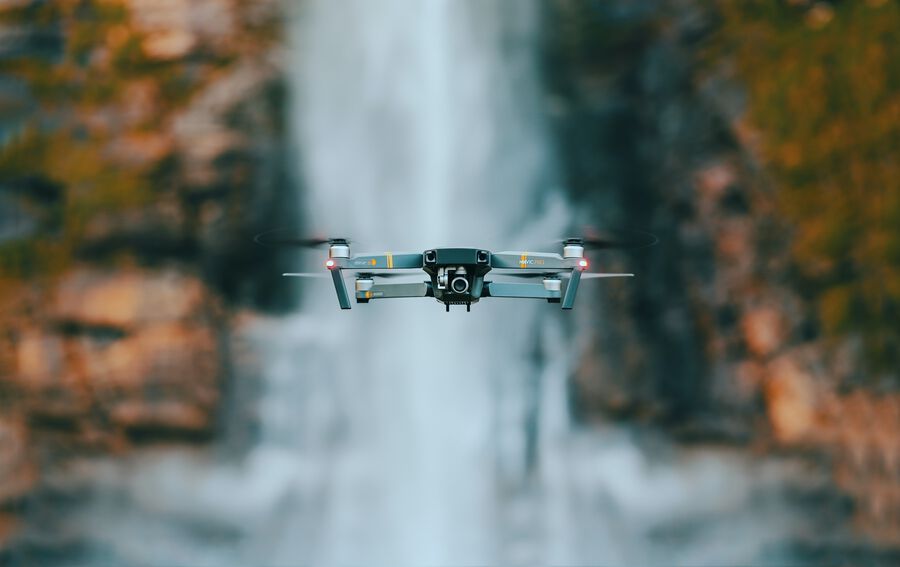 GoPro Hero 9 Black: If you plan to go to places like the Galapagos Island, having an action camera like the GoPro Hero 9 will allow you to capture some really cool shots in places where it might not be a great idea to bring an expensive camera especially underwater so be sure to pack one with you.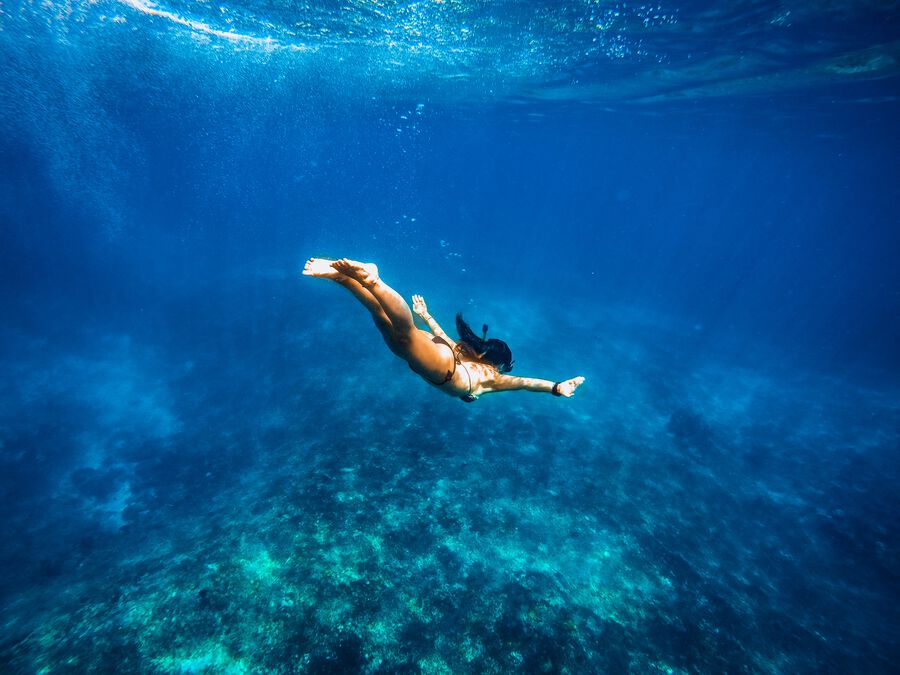 What Electronics to Bring To South America
Macbook Air: If you are looking for a laptop to travel with that is lightweight but highly capable, I highly recommend you get the new Macbook Air with the powerful M1 chip. It is not too expensive, extremely compact and light, and you can do everything from browsing the web to photo editing all on one machine.
Power Bank: In this day and age, you will most likely be relying on your phone a lot more than you think when you travel from navigation to booking accommodations and you are going to need to keep your phone and other electronic juiced up with a power bank.
Plus, the lithium batteries used in your cameras and phones can be drained out much faster in places like Patagonia where it's cold so having a power bank should help keep these devices juiced up for when you need them. I highly recommend the Anker PowerCore 20,000 mAh power bank for your trip here which should be enough to keep all your electronics charged throughout the day.
Travel Adapter: No matter where you are from, you are going to need a travel adapter that will allow you to adapt your electronics to the power outlets in South America. I highly recommend the Unidapt 61W Universal Travel Adapter which should cover most types of power outlets out there.
iPhone 12 Pro Max: If you do not want to carry a camera around while you travel and are looking for a phone that has the best camera you can get, buy the iPhone 12 Pro Max. The phone is extremely powerful and you can do everything on it from navigation to taking excellent photos with their 3-camera setup. You just can't beat the iPhone when it comes to phone cameras.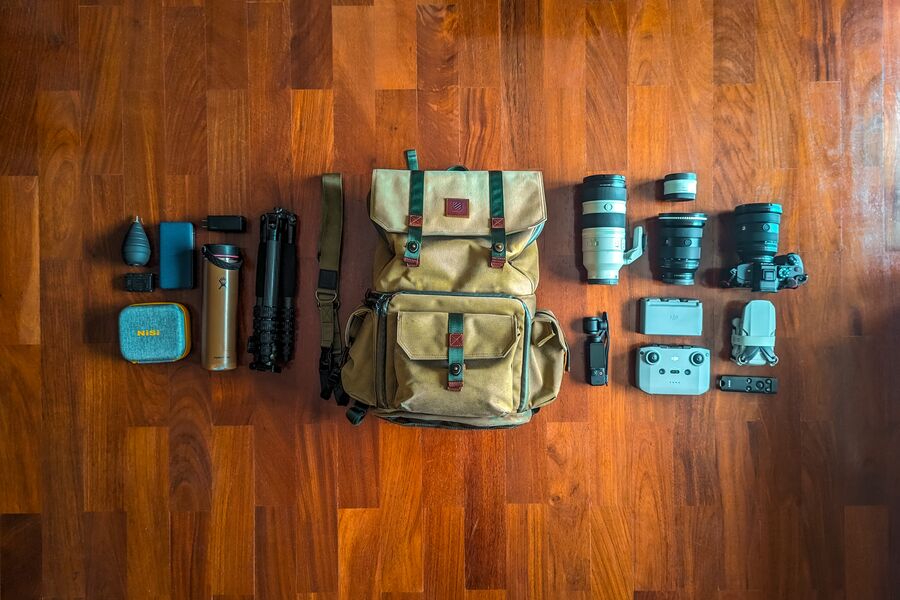 Toiletries Packing List:
Do not forget to pack all the toiletries you need for your trip. Most of the time, you can buy them in convenience stores in South America for cheap but things like sunblocks can be quite pricey here so you will probably be saving more buying them beforehand.
Shampoo
Soap
Chapstick to prevent dry mouth
Moisturizer to prevent dry skins
Toothbrush & toothpaste
Deodorant
Hand Sanitizer (very important during this COVID time)
Wet Wipes
Nail Cutter
Travel Medical Kit (pain killers, band airs, etc.)
For Men: Shaver
For Women: Make-up, menstrual cup, and other lotion if you need.
And there you have it, a complete packing list and all the travel essentials you will need when you are traveling to South America. Are you planning to visit South America and have questions about what to pack? Do not hesitate to ask me in the comments below.
Now that we have all the information we need, it's time to plan your trip to South America! Here are some resources to help you get your trip going:
What to Pack: To help you get started on packing, here are 60 essential travel gear I carried with me on my trip to South America.
Flights: Skyscanner and Expedia are the best places to start looking for cheap flights and great deals from your home country.
Accommodation: Hostelworld, Booking.com, and Agoda.com are the ultimate go-to platforms to search for amazing hostels and hotels at an affordable price.
Homestays: Vrbo is the best platform to look for a more local experience staying in South America. This way, I get to meet a local first-hand and have access to local information I wouldn't have otherwise.
Transportation: For bus, I always go with Busbud when traveling in South America while for trains, Omio is my go-to place to book all my train travels in advanced.
Internet: Airalo is the best way to get a sim card and have reliable internet access for your trip to South America. All you need is an esim compatible smartphone, install it on your phone prior to your trip, and you are all set.
Day Trips & Tours: Viator, GetYourGuide and TripAdvisor are great platforms to search for activities to do in South America.
Tickets & Deals: Klook is always my go-to website when I want to find cheaper deals for entrance tickets to tourist attractions in South America.
Are you planning to travel to South America independently? Be sure to check out my guide on How To Plan A Backpacking Trip here.
Further Reading for South America
Looking for a complete backpacking guide to the entire South American continent? Here is the ultimate 6 Months Backpacking Itinerary for South America.
First time in South America? Check out the 20 Best Places to Visit in South America
Only have one month? Why not spend that month in Colombia? Here is a complete One Month Backpacking Itinerary for Colombia.
If you love wildlife, Ecuador is one of the best places in the world for you to visit. Here is a complete One Month Backpacking Itinerary for Ecuador.
Peru is hands down my favorite country in South America. It has everything from great food to stunning mountains to climb. Here is a complete guide on how to spend One Month Backpacking in Peru.
Bolivia is home to Salar de Uyuni, the largest salt flat in the world and it would be a shame if you miss it. Here is a One Week Backpacking Guide to Bolivia.
Chile and Argentina are best traveled together so you can see everything in Patagonia in one go. Here is a complete guide on how to backpack through Argentina and Chile in 2 months.
If you want to just visit Patagonia only, Here's a 2 weeks Patagonia itinerary for hikers and backpackers.
You can watch all my travel videos in South America here: Colombia, Ecuador, Peru, Bolivia, Chile, and Argentina.
To see all articles about South America, check out my South America Travel Guide Section.
For more of my travel guides, visit my Destinations page.
Disclosure: This post may contain affiliate links.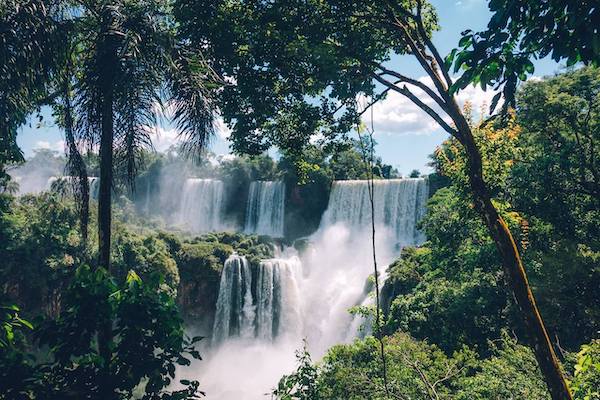 Looking for more South America articles? You will find plenty more under our South America Travel Guide section where you will find suggested itineraries, things to do, and everything you need to plan your South America trip.
Sidebar Section
Hello there!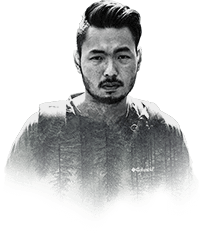 I'm Pete R., a solo traveler, a travel blogger, and a third-world passport holder from Thailand with over 8 years of travel experiences, ready to share them with you.
My Universal South America Packing List
My universal South America Packing List helps you preparing for your very own trip to Latin America!
If you want to experience the full diversity this South America Packing list helps you to prepare for your trip – be it hiking in Patagonia, city sightseeing in Buenos Aires or discovering old inca ruins in Peru. This list not only helps you to pack everything you need it also saves you a lot of time!
When you prepare for a big trip it can become pretty stressful in matters of packing. Mostly it's when you realize that you forgot some essential things you haven't thought of earlier. Sounds familiar?
The following South America Packing List is based on my experience of numerous trips to South America – from the very hot areas like the Atacama desert down to the windy, but beautiful Patagonia with it's glaciers. Therefore this list is very universal and usable for diverse trips, no matter if they are long or short – I divided it into the following segments:
First things first: You need much less than you might think. Trust me.
During my trip my luggage became less and less – I got rid of things I never used and focussed on essential, lightweight stuff instead. This list is what I came up with after this process. Don't worry: even if there is something missing for you, you can always buy stuff all around the world when you need it – this way you save space and weight.
Moreover I included links to certain products on Amazon to save you the time searching for it – there you can also find more information and reviews of others.
1) Backpack & Bags
Travel Backpack – e.g. the Deuter Aircontact or the Osprey Farpoint Series are great choices – to organize your clothes (makes packing/unpacking way easier!!) – to use for day trips or small hiking tours – keeps your technical equipment dry , helps you organizing
plastic bags – for shoes and dirty clothes
optional:compression bag to save even more space
2) Clothes
In general I packed for more or less one week to keep it easy and to leave enough space for other essentials – at the end of the week I did laundry in the Hotel/Hostel I was staying in or went to a laundry center in the city.
7 x underwear
3 x socks
2 x hiking socks
4 x regular T-Shirts
1 x Longsleeve
2 x Sport T-Shirts (mid layer) – I recommend using breathable shirts
1 x Shirt for dinner & special occasions
1 x shorts
1 x Hiking Pants, with the option to turn into a short pant
1 x Jeans
1 x Board Shorts, usable for swimming as well as regular shorts
1 x Fleece Jacket (mid layer) – highly recommended for colder spots (Andes/Patagonia) and the evenings!
1 x breathable, waterproof Jacket as shell layer
1 x pair of flip-flop (e.g. Havaianas)
1x good, waterproof Hiking Boots (if you plan hiking)
1 x Sneaker – comfy boots for traveling (e.g. Nike Free Run on Amazon)
3) Toiletries
In this list I just stick to the basics – you should extend it to your own liking.
1x Hanging Toiletry Kit – good for organizing your stuff and having it handy
1x toothbrush and toothpaste
1x Deodorant
1x basic skin cream
1x shower gel
1x mini fingernail clipper
set of cotton buds
1x sunscreen
1x micro fiber towel – lightweight, small and dries super fast
medicine: headache pills, Imodium, charcoal tablet and your medicine (travel size)
optional: comb/hairbrush, hair gel
4) Camera & Technical Gadgets
travel camera – the Sony Alpha Series (I use the A7 II) is a great choice for photo and video enthusiasts, if you like it smaller I highly recommend the Sony RX 100 series (I use the "V" as my secondary cam) or a more budget friendly point & shoot camera (Canon has some great choices here)
GoPro – great waterproof camera for outdoors
Smartphone – I really like the Samsung Galaxy series (I use the A3) for eBooks (e.g. travel guides)
Memory Cards (take a few with you) – you most likely need some good SD cards
chargers (camera, phone, pc/mac etc.)
spare batteries – to charge camera/devices on the go
optional:MacBook Air, external portable HDD (Office)
5) Travel Gadgets
with additional USB ports – helpful for travel but also in hostels/hotels (for hostels, plane or bus)
Electric Outlet Wall Adapter – mostly there aren't enough plugs when you travel to charge your stuff, then a Power Cube comes in handy!
Sun glasses – e.g. HQ glasses from Ray Ban – to use for lockers in Hostels – to fix stuff or for preparing your meal
6) Documents, Money & Safety
Store your important documents safely to avoid getting pick pocketed.
I highly recommend to get a good travel insurance as in almost every case your current health insurance won't work in most of the countries. During my time I used the awarded Travel Insurance by WorldNomads which you can easily purchase online for the exact time needed:
7) Travel Guides
First of all you should check out all the free South America travel guides I published. If you want to come well prepared the following guides are great resources to take with you (mostly also available as eBooks) for your time in South America: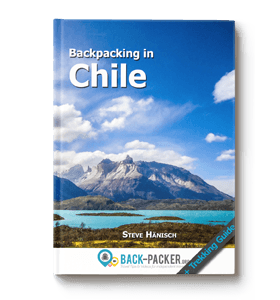 Backpacking in Chile: my Chile Travel Guide
This is a clear and concise 100 page eBook based on my experience from 4 months traveling through Chile.
It includes travel guides for each region of Chile as well as a complete trekking guide for Torres del Paine, plus route itineraries. Checklists are included to help make sure you don't forget anything.
This eBook is designed to save you a lot of time & make your trip much easier. Download it now and take it with you!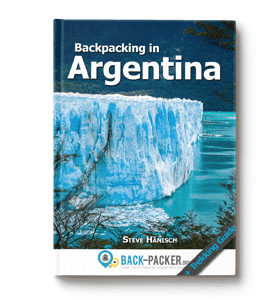 Backpacking in Argentina: my Argentina Travel Guide
This is a clear and concise 100 page eBook based on my experience from 3 months traveling through Argentina.
The book includes travel guides for the several regions of Argentina as well as a tiny trekking guide for El Chaltén and Ushuaia. Checklists are included to help make sure you don't forget anything.
This eBook is designed to save you a lot of time & make your trip much easier. Download it now and take it with you!
Argentina, Lonely Planet
The travel guide for Argentina covers also Patagonia and lines out the most popular things to do, comes with small maps of the covered cities/villages and gives recommendations on restaurants and places to stay.
Chile & Easter Island, Lonely Planet
The Lonely Planet for Chile covers also Patagonia and lines out the most popular things to do, comes with small maps of the covered cities/villages and gives recommendations on restaurants and places to stay.
DK Eyewitness Travel Guide: Chile & Easter Island
The fully updated guide includes unique cutaways, floorplans and reconstructions of the must-see sites, plus street-by-street maps of all the fascinating cities and towns. The new-look guide is also packed with photographs and illustrations leading you straight to the best attractions on offer.
Lonely Planet South America on a shoestring
This Lonely Planet is also available as Kindle eBook and covers the highlights in Argentina, Bolivia, Brazil, Chile, Colombia, Peru etc. Essential info at your fingertips – including hours of operation, phone numbers, websites, transit tips, and prices.
Lonely Planet Latin American Spanish Phrasebook & Dictionary
Get More From Your Trip with Easy-to-Find Phrases for Every Travel Situation – the Lonely Planet Phrasebook helps you to order the right meal with the menu decoder and comes with a 3500-word two-way dictionary. Moreover you'll find shortcuts, key phrases & common Q&As
Anything to add to this South America Packing List?
Tell us! I'd like to collect more useful advices – simply comment on this article.
Moreover let's spread the word as sharing is caring: share this post with your friends on Twitter, Facebook or Google Plus by using the related buttons.
Disclaimer: This universal South America Packing List contains Affiliate Links for services and products I'm using on my travels – therefore I can highly recommend using them. By using this links you won't pay any additional fees but support me to keep this site running!
Like it? Pin me!
My Universal South America Packing List
Top things to pack and remember when travelling to America
It's a party in the U.S.A. and you're invited! But what should you bring?! Packing for a holiday can be super stressful, but it doesn't have be! Just follow this handy guide on what to pack for America and a few tips on the things worth remembering and planning for in advance.
Apply for a visa before you go
The United States of America has a special type of tourist visa called the ESTA and it is absolutely necessary for travel to the USA for holiday or business trips that are 90 days or less. All it involves is a short online form so it's pretty easy to fill out, and will be valid for two years from the issue date. Be sure to apply for your ESTA as far in advance as possible, because even though most are approved quickly, it's best to find out if there are any issues that need to be resolved ASAP.
A couple more things to note is that you can no longer submit a last minute application either, so don't try to apply for this one at the airport, as you might not even be able to board your flight without it and there's no way you're getting through US customs at the other end. Check online for all information (it will cost you a small fee).
What clothing to pack for America
American weather can be extremely varied depending on the season you're travelling and where exactly within the country you're going, so ALWAYS check a predicted weather forecast. Google has a lot of historical data so you can get a great idea of what to expect in any location for the month you're travelling. As a guide though, here's what you should pack in your suitcase:
Shorts/skirts/jeans/long trousers (again, check the weather)
T-shirts and singlet (or tank) tops
Casual dresses or playsuits
A light jacket or thick coat depending on the season
A hoodie/jumper for the flight or coach
Going out outfits: this can be a nice dress for the ladies and for guys, a collared shirt
Swimming costume
Pajamas
Top tip: Roll your clothes or buy packing cubes to maximise space in your suitcase, you may want to do some shopping in America, so you'll be grateful for the extra room in your case from the beginning.
Ready to see America for yourself? Check this trip out.
BOOK YOUR TRIP NOW
Shoes and accessories for America
It's really up to you how many items you bring here, but if you're a minimalist packer who wears clothes in a set colour palette (i.e. black, white and denim), fun accessories will give you a lot more options when it comes to mixing up your wardrobe. Just remember, comfort is key!
Sneakers for exploring during the day (or exercise, your call)
Flip-flops, thongs, sandals or jandals (whatever works for you!)
A pair of heels or closed toe shoes for any nights out (one will do here, don't overpack!)
A scarf for the plane or cooler weather
Sunglasses
A belt (I cannot tell you how often I forget this!)
Jewellery – cute earrings or a necklace can turn a casual dress into a party outfit
Toiletries for America
Toiletries are the most stressful part of any packing list, I think. Here's what you need to remember:
Sunscreen (especially if you're travelling in summer!)
Shampoo and conditioner
Soap or body wash (or both, you can never be too clean)
Skin care (e.g. face wash, moisturiser etc.)
Insect repellent
Contact lenses and solution if you're a glasses wearer
Tweezers and nail clippers (if you're doing a long trip like The Grand Southern, you'll probably need these at some point)
Dry shampoo
Make up
Hair straightener
Basic first-aid kit (Panadol, vitamins, anti-allergy etc.)
Optional: hand sanitiser. America is a relatively clean country but you may want to back this for flights and public transport.
Top tip: Pack your toiletries in a plastic or waterproof bag in case of leakage.
Technology and other important stuff
Usually, the items that make it into my hand luggage are either breakable, important, will be used often or, most importantly, on the flight.
Mobile phone
Headphones (noise cancelling is best)
US power adapter and power board with a double adaptor
Camera or GoPro (or just use your phone)
Passport
Travel documents and ESTA application (definitely print these! US customs may ask you where you're planning to visit and you'll need to have the answers handy).
Flight essentials: neck pillow, ear plugs and eye mask
Suitcase label or bag tag with your name, home address and email address
Any medication you may need and be sure to bring the prescription or a doctor's letter if carrying onto a flight
Extra tips for traveling to America
Here are a couple of extra things you may want to think about before arriving:
Source https://www.bucketlistly.blog/posts/what-to-pack-south-america-packing-list
Source https://www.back-packer.org/south-america-packing-list/
Source https://www.contiki.com/six-two/packing-list-america-travel/