The Best Time to Travel to South America
It sounds like a simple enough question but "When is the best time to travel to South America?" is actually one of the most debatable topics in travel circles. The answer(s) depend on a huge number of factors.
First of all, there are a few things to consider when it comes to THAT ALL-ELUSIVE 'PERFECT' travel time:
alone is almost as big as Australia or the continental USA. And that's just one of 12 countries
The peak of tourist season, therefore, depends on where you go: for Patagonia – like Antarctica – it's November to March, whilst in the central Andes of Peru and Bolivia, it's June to August.
There are innumerable climates and even micro-climates all over the continent and every season offers unique experiences. Even in winter, Patagonia can be immensely rewarding
The altitude of your destination will determine the temperature whilst the season whether or not you should expect rain or clear skies
Given that the continent is dissected by the Equator, it means that South America's northern and southern extremes will be experiencing opposing seasons, at any given time
If you're a 'glass is half-full' kinda traveller, you'll cleverly surmise that travelling to South America is amazing an any time of year because there will always be a region at its absolute prime.
Whether it's summer or winter, rain season or dry season; whether there's an abundance of snow on the Andes and wildlife in the Galapagos, cruises to Antarctica and perfectly cleared hiking trails in Patagonia: the bottom line is that the best time to travel to South America will depend solely on what you want to do and where you want to do it!
This month-by-month guide to the best time to travel to South America is an overview of what each region has to offer at specific times of the year. The options are immense and we couldn't possibly mention them all here BUT it'll certainly give you an idea of what regions and neighbouring countries you should be honing in on your vacation.
January –summer in Patagonia!
The Austral summer months are ideal for visiting the southern tip of South America.
Patagonia may be all about blinding white landscapes and sensational skiing in winter yet come the summer, of which January is at the very heart, and you'll be in peak hiking season. Trails are cleared, hiking huts open and there's a surge of flights and bus services. The most popular destination of all is Torres del Paine National Park, the wildlife hub of the south, as well as Bariloche (for mountain biking and horseback riding too) and Los Glaciares National Park, home to the spellbinding Perito Moreno glacier.
January also marks the busiest cruising month in Antarctica, a time of year when 24hr of daylight and a colossal array of wildlife create idyllic expedition conditions. This may well be the busiest and most expensive month for Antarctic cruises but warmer temps and a profusion of marine mammals make it inarguably the best month of all.
Torres del Paine National Park in Patagonia. Photo credit: Shutterstock.
February – Brazil is hot, hot. Hot!
All eyes are on Brazil this month, with the country's most exciting city, Rio de Janeiro being hit by Carnival-mania thanks to the continent's most famous fiesta. Include a stint of R&R on one of Brazil's (many) glorious beaches and you'll take advantage of the hit summer temps. Set your sights on the volcanic islands of Fernando de Noronha in the far north-east, often rated among the most spectacular islands on earth. Despite their relative fame, the higher cost of reaching and staying here has kept the crowds at bay and kept these islands blissfully untouched. We've previously named this archipelago one of the top10 South America destination for the over 55s.
Carnival in Brazil. Photo credit: shutterstock
It's just a short hop over to Iguazu Falls from Rio, the mightiest falls of all being not just one of South America's most impressive natural treasures but also a very convenient connecting hub between Brazil and Argentina. Learn more about which side of Iguazu Falls is best to visit.
Dry season translates into warm days and cool nights in Central America so if snorkelling and SCUBA diving in Belize, Costa Rica and Honduras are on your must-do-list, pin February on your diary.
March – rains are easing off
Rains are still prevalent in the Central Andes but they are starting to dissipate in March and, given that the start-of-year crowds are gone, it makes this a wonderful month for cheaper and quieter travels on the centre of the continent and still-dry conditions in Central America.
A country famously known for its wilderness and love of eco-tourism, Costa Rica is all about 'dry season magic'. From the Cloud Forests of Monteverde to the wildlife hub of the Osa Peninsula, the waves of nesting turtles in Tortuguero National Park and those startling volcanic peaks of Arenal, Costa Rica is a wild adventure paradise that's ideal for active travellers.
And if you're a lover of overland travel, then you'll find March to be quite the scoop. If you've heard about the famous overland route that crosses Bolivia's Altiplano, straight through those stunning Salt Flats and right into the heart of Chile's Atacama Desert, know that March is perfect if you love a bit of adventure. Some areas of Salar Uyuni will be flooded whilst others will start drying up.
Meanwhile, Autumn in the south is starting to drench Patagonia in a blanket of wonderful colours, with visitors soaking up unprecedented visual spectacles. Expect temps to be cooler in March but with such magnificent landscapes, still plenty of hiking options, better prices and smaller crowds, a March tour of Patagonia is that mid-season gem you've been looking for.
April – South America is prime for the picking
The most outstanding wildlife-watching destination of South America, at the best time of year: there's no better month to head to the Galapagos Islands. Great visibility and calm waters make for perfect sailing conditions.
Up in the central Andes, the summer rains are dissipating and all the hiking trails, especially those leading to Machu Picchu, are both passable and uncrowded, a genius double-whammy for Peru travel buffs.
April is the perfect month to visit the Machu Picchu. Photo credit: shutterstock
May – head up to the Central Andes!
May marks the real start of the dry season up in the central Andes: whether you're looking to explore Ecuador, Peru, Bolivia or Chile, you'll find the conditions in May to be just about perfect. Very little chance of rain but, for a little while at least, low visitor numbers to boot.
The Inca Trail Machu Picchu will be dry this month as will all the wonderful trails along the Sacred Valley of the Incas. Pop over to Bolivia once you've had your fill of Cusco and you can enjoy a boat trip and stay on Lake Titicaca, where you can visit the ancient reed Uros islands. There's very little rainfall expected this month, so take advantage of the situation and swap at least one flight (perhaps a Cusco to Puno) for an amazing overland adventure instead.
Explore Lake Titicaca in May. Photo credit: shutterstock
June –squeeze the most out of Peru
If you wanted to dedicate an entre month to exploring Peru, then consider June your best choice. Start in the capital, Lima, and head south to meet curious Humboldt penguins and sea lions on the Ballestas Islands, before continuing east and up over the Andes to reach the plateau once inhabited by the ancient Incas. If you're into hiking less crowded spots, head north instead, and discover the magic of the Cordillera Blanca.
Meanwhile, you'll find water levels are dipping dramatically in Peru's southern Amazon basin, making for very rewarding lodge-based adventures.
In Brazil, the Pantanal and Amazon weather changes to enjoying a dry spell in June, so wildlife lovers can have an absolute field day trekking on land by foot or on horseback. Want o see a comparison between these two unique destinations? Read our Amazon VS Pantanal guide.
July – Cold but still dry in the high Andes, picture-perfect for Central America
Nights are bitter cold in the high Andes of Bolivia but lack of rains means this is still, by far, the best time of year to visit. If you're dreaming of Bolivian adventures, we have another gem to add to your list: Rurrenabaque. This is one of the most remote Amazon destinations of all, revered for its pink river dolphins and its very 'out there' feel. Up until a few years ago, you could only ever visit during the dry season since the 'air strip' at the Rurre airport was nothing more than a grassy strip of land. Tarmac has now arrived in this small charming town yet the remoteness of its lodges means that July is still the best time to visit.
Mexico's Yucatan Peninsula basks in glorious weather in July, making this an ideal destination for a mid-year break. With so many amazing Aztec and Mayan ruins to discover, such glorious beaches and such delicious food, we'd forgive you for wanting to stay in Mexico until Christmas!
August – Still an ideal time for Amazon adventures, perfect skiing in Argentina & Chile
The Amazon will still be vying for your attention in August, especially if you have your eye on a lodge-based adventures, as opposed to a river small ship cruise. If you're not sure which one of the two experiences is ideal for you, read our Amazon Lodge VS Cruise guide, it'll give you a clearer idea of what each one offers.
Winter in Patagonia spells heaven for snow lovers and skiing aficionados will have plenty of options. Santiago, the Chilean capital, is surrounded by brilliant ski resorts, as is the southern Argentinian hub of Bariloche. Although winter runs from June to September, August is the month with the most consistent snowfall, so if booking your trip ahead of time (which you should be doing) this is by far the safest month to choose, if you want to have a premium powder guarantee.
August, the perfect timing for skiing in the Andes. Photo credit: shutterstock
September – the perfect month of all? Indeed, it is!
South America blooms to life in September and a concoction of circumstances create what is arguably the best travel month of the whole year, just about everywhere.
In Europe and North America, September marks the back-to-school season which translates into cheaper prices and fewer tourists down our neck of the woods as most people return to their busy lives. North of the equator, the temperatures will start to drop, bringing a relief to the scorch of summer, whilst the south sees an increase in temperatures and the start of a vibrant Spring.
In Central America, the start of the rains drives a lot of people away yet the first two weeks of the month spell deserted stretches of beaches with still-perfect weather. Inland, the temperatures will cool so if you're craving a road trip discovering ancient ruins, September will be quite ideal.
Rio de Janeiro. Photo credit: shutterstock
Rio de Janeiro is absolutely resplendent this month, so if you missed out on visiting during Carnival season, this could be a fabulous choice too.
October – shoulder season perfection
The shoulder season is here again and now would be a great time to visit the two largest countries in South America: Argentina and Brazil. Why? Because a tour of discovery in such extensive nations calls for several internal flights, which can add up to quite a bit. In October, you can score some incredible deals so you can fit even more into your journey.
Buenos Aires is beautiful in
October is also a perfect month to visit Uruguay, a lesser-visited country that is very rewarding to explore. Take a ferry ride from Buenos Aires to Montevideo and discover this incredible gem that still flies well below the tourist radar. Enticing cultural and historical highlights, as well as astronomically great food, make Montevideo a crowd favourite here at Chimu.
Patagonia will start defrosting in October, so the skiing season will give way to the new hiking season, which begins here in earnest. The Spring flowering in October is simply divine and you'll find cities like Buenos Aires brimming with stunning jacarandas in full bloom. This is also another great month for wine tours, both in Argentina and Chile.
November – visit the major capitals, enjoy the beginning of summer
It's time to head south again. Waaaaay south.
Patagonia is fresh and resplendent in November so head down here before everyone else does. Cruise the otherworldly Chilean Fjords aboard an ice-strengthened ship and you'll get an eyeful of migrating whales, dolphins, seals and penguins whilst you explore glaciated inlets and vertiginous glaciers. All of Patagonia is astonishing in November, with pristine hiking trails opening on a near-daily basis right about now.
In the Central Andes, discerning travellers bask in the glorious benefits of low-season travel, with smaller tourist crowds, cheaper prices and an abundance of wildlflowers in full bloom making up for the occasional rains and overcast skies.
If you don't mind clouds, then consider cruising the Galapagos in November: the clouds won't make for exceptional photography BUT the drop in sea temps means this month see an absolute surge in marine wildlife numbers.
Most of all, however, November is a brilliant month for visiting any of the major South American capitals, especially if you can catch the Day of the Dead festivities on the 1 st of the month, most notably celebrated all over Central America.
December – tourist season is in full bloom, Antarctica is P.E.R.F.E.C.T.
If you're an active traveller, you'll fall in love with South America in December. From ziplining through dense forests to hiking, horseriding, white-water rafting, mountains biking, rock climbing, kayaking, surfing, snorkelling, scuba diving and a million other active pursuits: all are on offer in just about every corner of the continent.
December marks the height of the busiest tourist season of all, and that's not only because everyone can escape during the Christmas holiday season. In December, South America is your ultimate oyster, with all destinations offering immense rewards. From the northernmost tip of the Andes to the southernmost corners of Patagonia, the whole continent is primed for travel in December.
As the tourist season takes hold all over South America, head to the quietest and most serene place of all: Antarctica. There's a small window of opportunity to visit the end of the world and December falls right in the heart of it.
Visit Antarctica in December. Photo credit: shutterstock
Packed your bags yet? Let Chimu Adventures help you plan your unforgettable jaunt through South America. We'll help you make the most of your journey, no matter what time of year you travel. Contact us for more info.
Author: Laura Pattara
"Laura Pattara is a modern nomad who's been vagabonding around the world, non-stop, for the past 15 years. She's tour-guided overland trips through South America and Africa, travelled independently through the Middle East and has completed a 6-year motorbike trip from Europe to Australia. What ticks her fancy most? Animal encounters in remote wilderness, authentic experiences off the beaten trail and spectacular Autumn colours in Patagonia."
The top 7 destinations for travel in January 2023
Picking your next destination isn't easy, but there's a better way than spinning a big globe, closing your eyes and slamming your finger down (it'll probably end up in middle of the Atlantic, and wifi there is patchy, to say the least). Introducing our ultimate month-by-month destination guide: your no-fuss list of places to go, things to see, and good weather to chase around the world.
Here's looking at January, a month full of exciting travel potential and new optimism. And so it should be, after all, you did survive another year at work, the mayhem of the silly season, and scrape through New Years celebrations in (mostly) one piece – and you're only a couple of days into a brand new year! Pat yourself on the back; that kind of commitment deserves a holiday. From the jungles of Central America to the beaches of Southeast Asia, here's your guide to where to travel in January.
Top Holiday destinations for January 2023
1. Costa Rica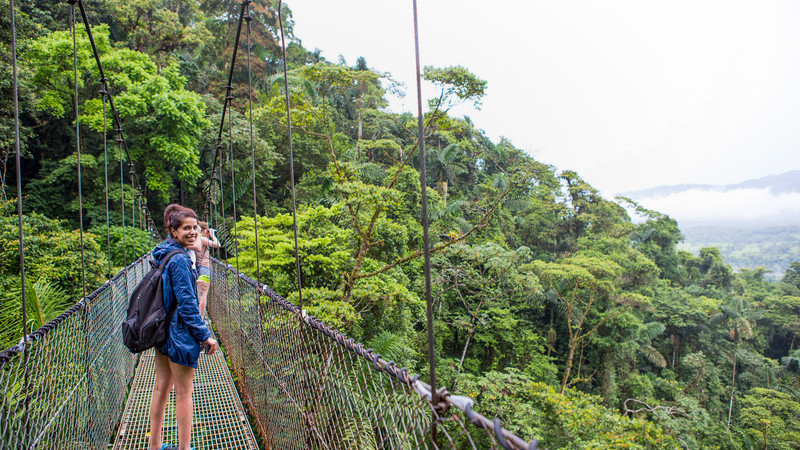 Any place that manages to combine lush tropical jungles, pristine beaches, abundant wildlife (sloths!), and a thriving eco-tourism and adventure scene is a firm favourite for us! Costa Rica puts on a jaw-dropping show of a natural kind, and you'll quickly become a pro at spotting toucans in the Monteverde cloud forest or listening out for the call of capuchins as you relax in your hammock.
The mild and dry early months in January and February are considered the best time to go to Costa Rica, but be aware that this is also peak season, so you'll need to book ahead to get the most out of your time there. Trade the hustle and bustle for something more pura vida and get your year off to the perfect start.
2. Belize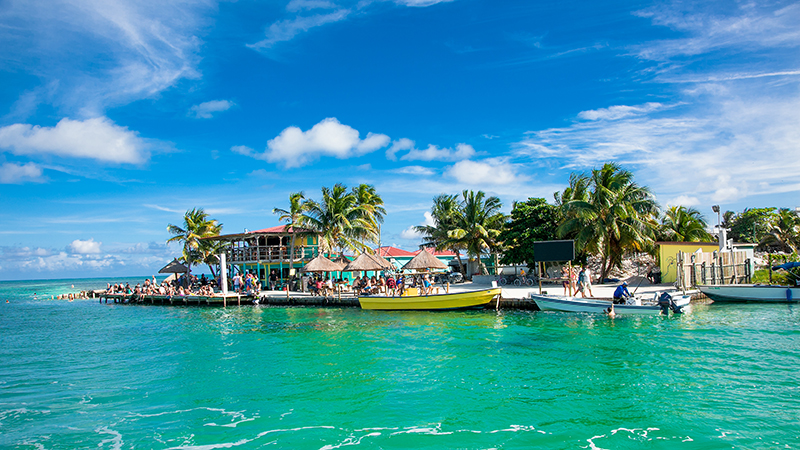 This lush Central American gem is full of natural wonders and boasts a rich cultural history (Mayan archaeological sites, anyone?) – but what many people don't realise is that it's also home to the second largest barrier reef in the world. The UNESCO World Heritage site is brimming with hundreds of sand cays, mangrove forests, coastal lagoons, and many a threatened species (marine turtles and manatees to name a few). Don't Belize us? Go and see for yourself!
While there's almost no bad time to visit this tropical paradise, January is when the weather is at its most perfect. Again, it is peak season, but plan ahead and you'll be fine.
Feeling inspired?
Cycle Tanzania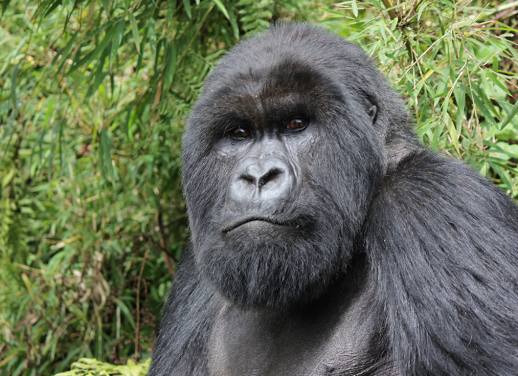 Gorillas, Game Parks & Beaches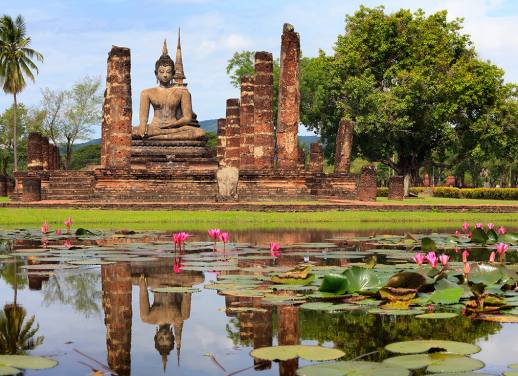 Explore Northern Thailand
3. Thailand
Yes, January is peak season in Thailand, but for good reason: the weather is p-e-r-f-e-c-t. Temperatures will linger between 20-30c (68-86F), and you'll find that sunny days full of clear skies are the order of the day. The beaches to the south west of the country hit their peak between November and April, which means spending your days beach-hopping from the turquoise waters of Krabi to Ao Nang to Phuket and back again is a totally viable option.
Or for a true island adventure, sail away on your own private yacht; snorkelling and chilling out by day, and sleeping beneath the stars at night.
4. Tanzania
Tanzania might seem an unusual choice for January: for a start, it's low season, and being wedged between two wetter months, there's an increased chance of rain. But with rains come fertile plains, and the Serengeti in particular benefits from both now. To the south, the migration and Wildebeest calving season is well underway, and the Ndutu plains thrive with new life – around 8,000 Wildebeest are born every day during the peak!
With all this new life comes predators, and in January the Serengeti and Ngorongoro Crater are also home to the largest concentration of Lions, Cheetahs, and Hyenas in Africa, stalking through the grass and waiting for the perfect time to make a kill. This is an excellent time to see exciting predator action with none of the crowds.
5. Laos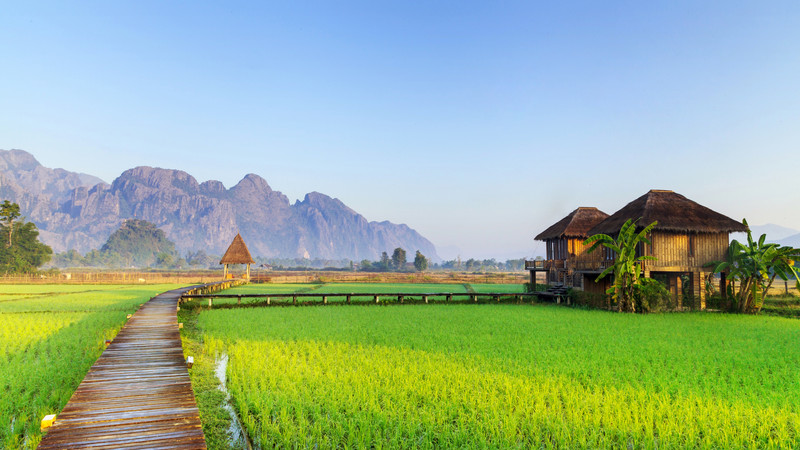 The land of a million elephants, home to cascading milky blue waterfalls, shining temples, gentle smiling Buddhist monks, and picturesque towns: Laos is definitely one of Southeast Asia's best. The first thing you'll notice is how pleasantly chilled it is here, the slower pace feels a world away from the hustle and bustle of Thailand, Vietnam, or Cambodia. From the sleepy capital of Vientane, to the breathtaking scenery of activity-friendly Vang Vieng and the colonial beauty of Heritage Listed Luang Prabang, Laos will leave you a little bit weak at the knees.
In January, average temperatures are a very pleasant 24c (75F) in Vientiane and Luang Prabang, while the supremely chilled 4,000 islands in the south can reach highs of 30c (86F). For those travelling at the end of the month, locals celebrate the Wat Phou festival (also known as Makhaboucha) at the ruins of Wat Phou. Celebrations include religious chanting, lighting of candles, and performances of Lao music and culture. In 2018, festivities will take place from January 28 for three days.
6. Ethiopia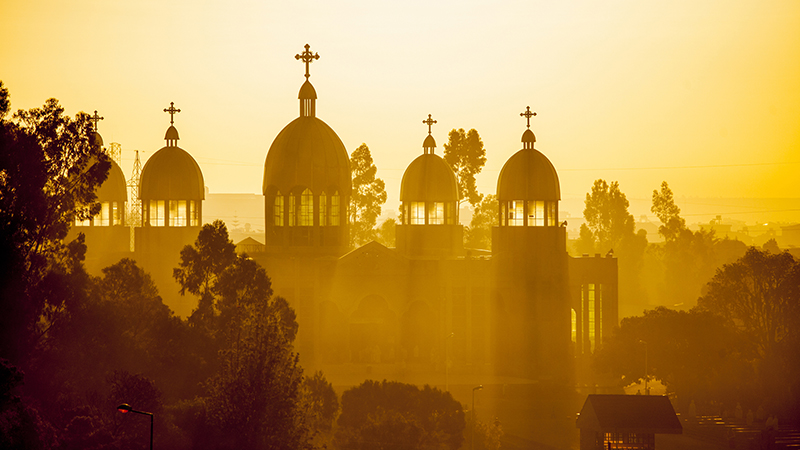 The best time to visit Ethiopia is during the dry season between October to June, when the skies are clear and dry and temperatures are generally mild. Be warned though: If you're planning to trek up in the highlands, pack some thermals and a good down jacket to beat the cold. While January is still at the tail end of cooler weather, it's worth making the trip to the cradle of humanity now for the annual Timket Festival.
During the three-day Christian festival that commemorates the baptism of Jesus in the river Jordan by John the Baptist, replicas of the Ark of the Covenant are taken to the rivers and baptised. The procession, accompanied by thousands of locals in white traditional dress and priests carrying sequined velvet umbrellas, is a heady mix of incense, prayer, and celebration, and is a once-in-a-lifetime festive experience.
7. Vietnam
As with most of Southeast Asia, Vietnam enjoys dry winter weather across the country during the beginning of the year, which makes it perfect for exploring without ending up a muggy, sweaty mess. For sun and sand, head to Hoi An and Nha Trang, or relax into a more gentle pace as you slowly drift along the Mekong Delta. Known as Vietnam's 'Rice Bowl' for its abundance of rice paddies, fruit and flower orchards, the Delta provides an authentic glimpse into daily agricultural Vietnamese life.
If you've recovered from indulging in too many mince pies during the silly season, how about eating your way through Vietnam's gourmet scene? From banh xeo to pho, the cuisine here is some of the freshest and most fragrant on the planet. .
Not looking to travel in January? No worries, here's the rest of the year
or check out our full list of monthly destination guides.
Feeling inspired?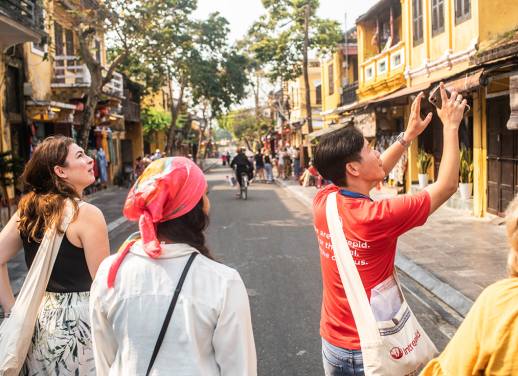 Best of Vietnam & Cambodia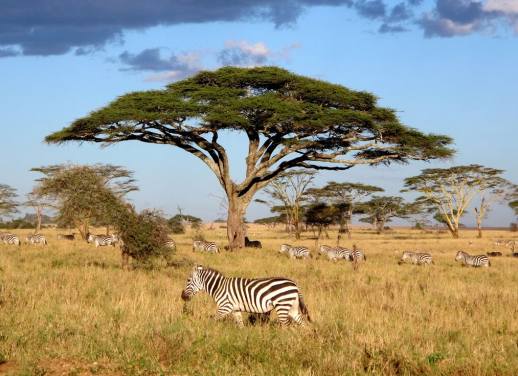 Nairobi to Stone Town
Real Thailand
Source https://www.chimuadventures.com/blog/2017/03/best-time-to-travel-southamerica/
Source https://www.intrepidtravel.com/adventures/where-to-travel-in-january/
Source