What To Pack For South America: Ultimate Packing List
We spent eight months traveling in South America with everything we own on our backs. Here we bring you our personally tested packing list with all essentials you should not forget at home before your journey. Read our ultimate list on what to pack for South America to travel like a pro.
If you are planning on traveling around South America, congratulations – you will have a great time.
But once your excitement of buying flight ticket wears off, you should start focusing on the practical side of upcoming travels. Because no denying, South America is a huge continent, and it sometimes does not matter if you are going to visit one country or all of them, it is essential to understand that even in one and the smallest country you will most likely experience different types of climate, and you will need to pack a bit of everything to get yourself covered.
We must confess, that although we've visited nine countries on the continent and needed quite a lot of equipment for every weather and every activity you can think of, we packed way too much gear. Some of them we even did not use at all, and it only took a precious space in our backpacks plus if we did not have them, we could have prevented our aching backs.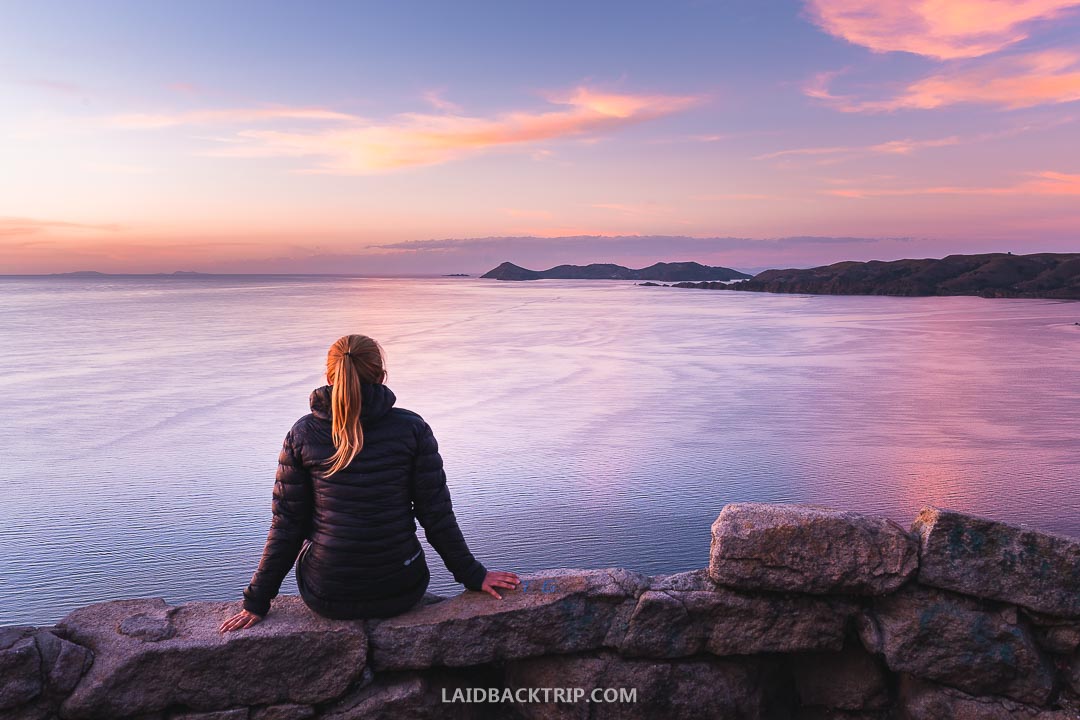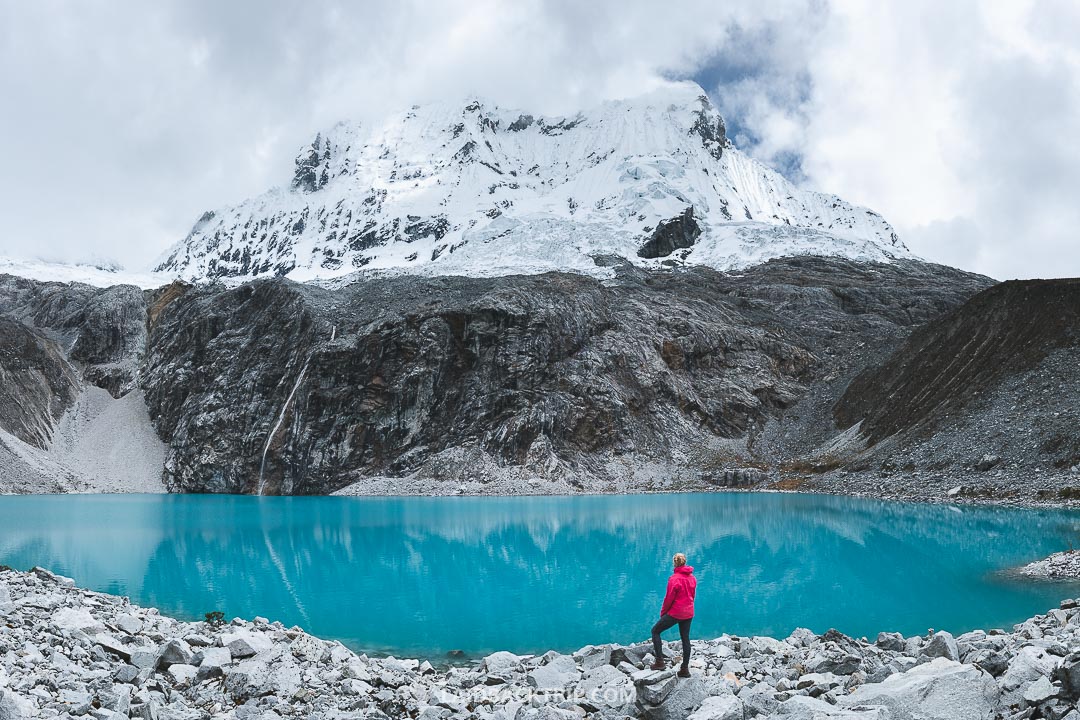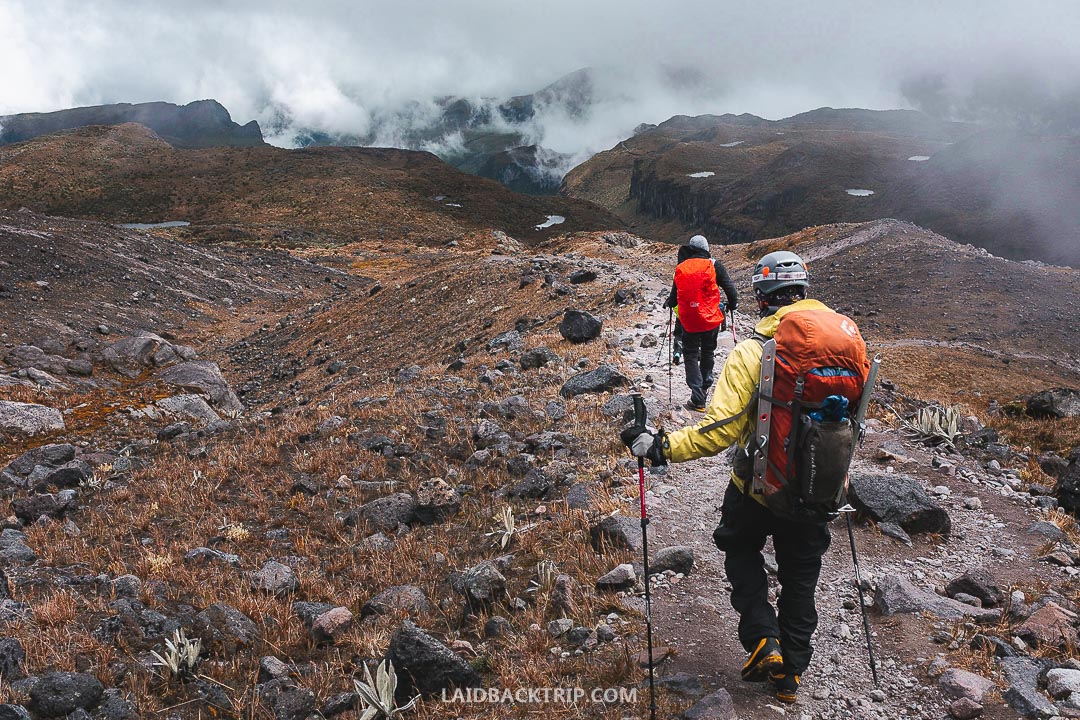 That's why we have created this ultimate packing list for South America to help you figure out what is necessary to pack and what is better to leave behind.
Packing light is important, although not every time it is 100% possible. With our guide, we believe that your backpack will have just the right weight and nothing important will be missing.
Traveling from the hot and ocean coast, humid jungle, scorching dessert to villages high in the mountain while stopping from time to time in the pulsing capital cities sounds pretty exciting, but what should you pack to enjoy your travels to the fullest without being overdressed or undressed all the time is a challenging task, especially when we presume that you want to try different adventures such as hiking, snorkeling, canyoning, volcano climbing, glacier walking and much more.
Of course, everything you will forget can be bought in South America, but very often the clothes are not in the desired quality, and usually, it is much more expensive than in your home country because of high import tax.
So what should you purchase and pack before your travels to South America?
We've got you covered.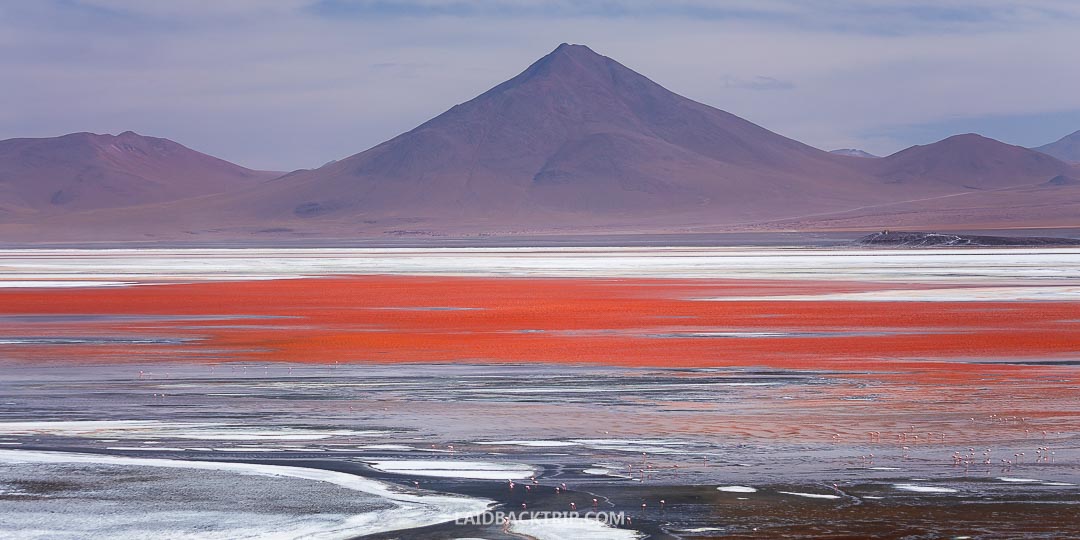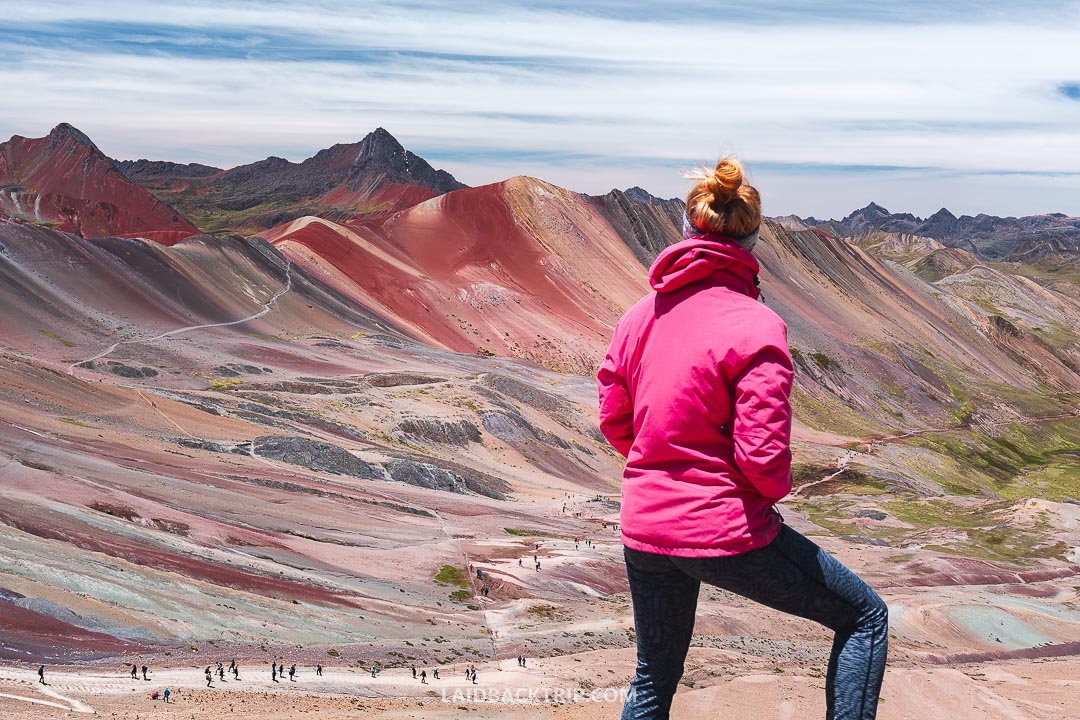 BACKPACKS AND HOW TO KEEP YOU AND YOUR BELONGINGS SAFE
One thing is sure if you plan on traveling long-term at some point you will get sick of carrying your backpacks and of constant fear about your belongings. But it is an inevitable part of traveling, and you should make sure that you purchase your bags in top-quality.
Travel Backpack for Him & Travel Backpack for Her – The most important thing you will need to have is a backpack. And we believe this is an item you should not skimp on as you will carry it most of the time, and it is essential that you have a bag which fits you well. It depends on how long are you traveling for, but we were pretty happy with backpack size we got and also with the brand – we have it for several years, and apart from the dirt it still looks and feels like brand new.
Lightweight Backpack – We brought three small lightweight backpacks and could not be happier with this decision. A small backpack is essential to carry your valuables when traveling from one destination to another, plus it is useful when walking in the city or setting off for a one day trip. And why did we have three backpacks instead of two? The third one was this water-resistant bag we could carry with us when doing activities close to the water when we needed to keep safe and dry our electronics, for example when we were enjoying beaches on Florianopolis, admiring Iguazu Falls or spending one week on the Galapagos Islands.
Dry Bags – Even when using a water-resistant bag, we still use light dry bags to keep our technical equipment, well, dry and to minimize possibilities of damaging it.
Packing Cubes – If you want to keep your bags organized, the best way how to attain it is to purchase packing cubes. It is the item which will save you from going crazy when looking for something in your backpack, and we cannot imagine traveling without it.
Combination Locks – When it comes to safety in South America, it is always useful to take all the necessary precautions you might think of to keep your valuables safe. We always used combination locks on our backpacks when traveling on a night bus, but it is also an essential thing to have when staying in dormitories as hostels usually provide lockers without locks.
Money Belt & Bra Pocket – We advise you to keep your valuables in your hotel room, however a money belt can be useful when traveling from one place to another. It is the easiest, inconspicuous way how to carry money or passport without leaving it unattended on your back. It is, of course, possible to carry your daypack on your front as we were told by our guide in Medellin, but frankly, it is not very comfortable, and we think it looks even more obvious that you carry a fortune in it. Because money belts are not the best solution for girls and a women wearing a dress, a bra pocket is a smart and comfortable option on how to keep money safe.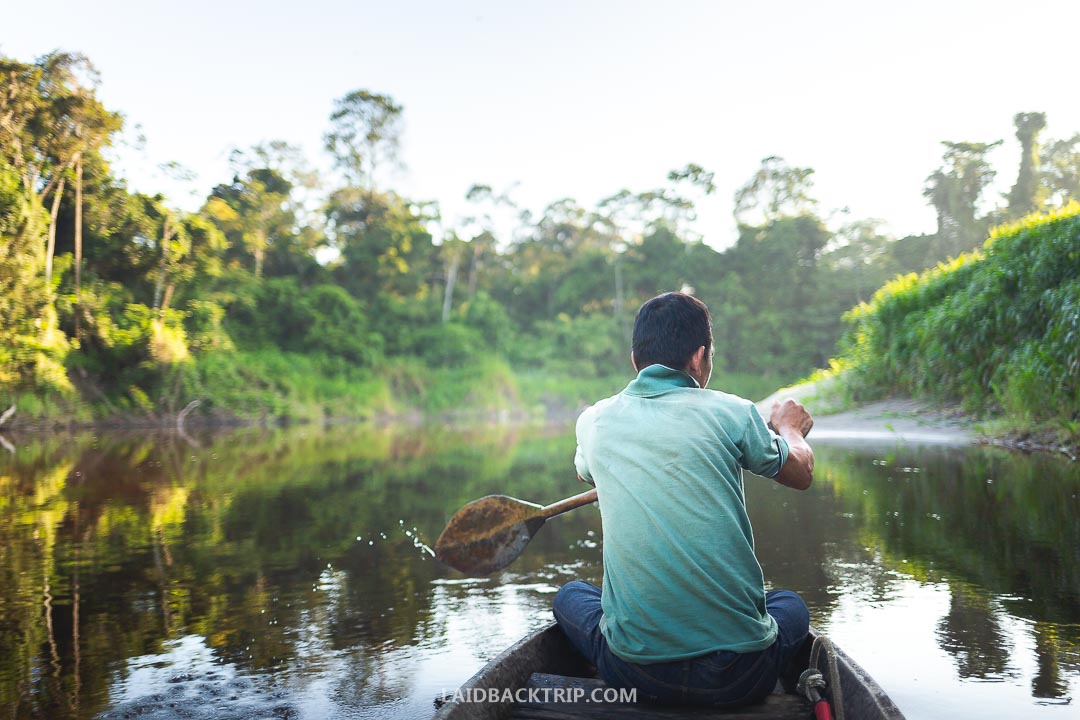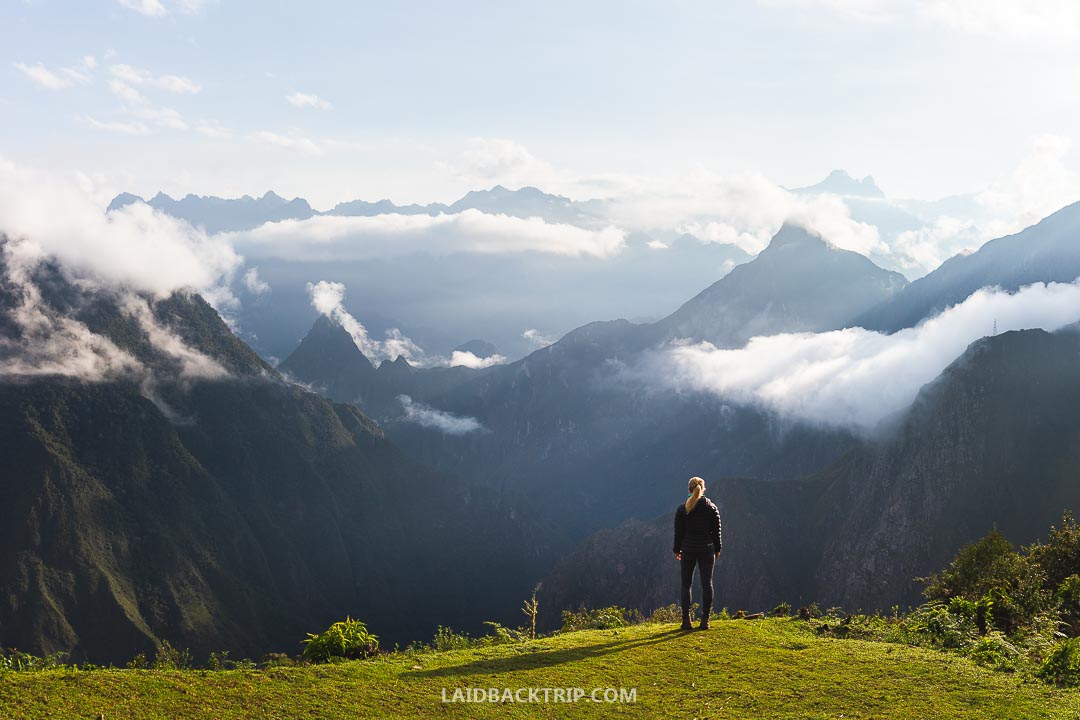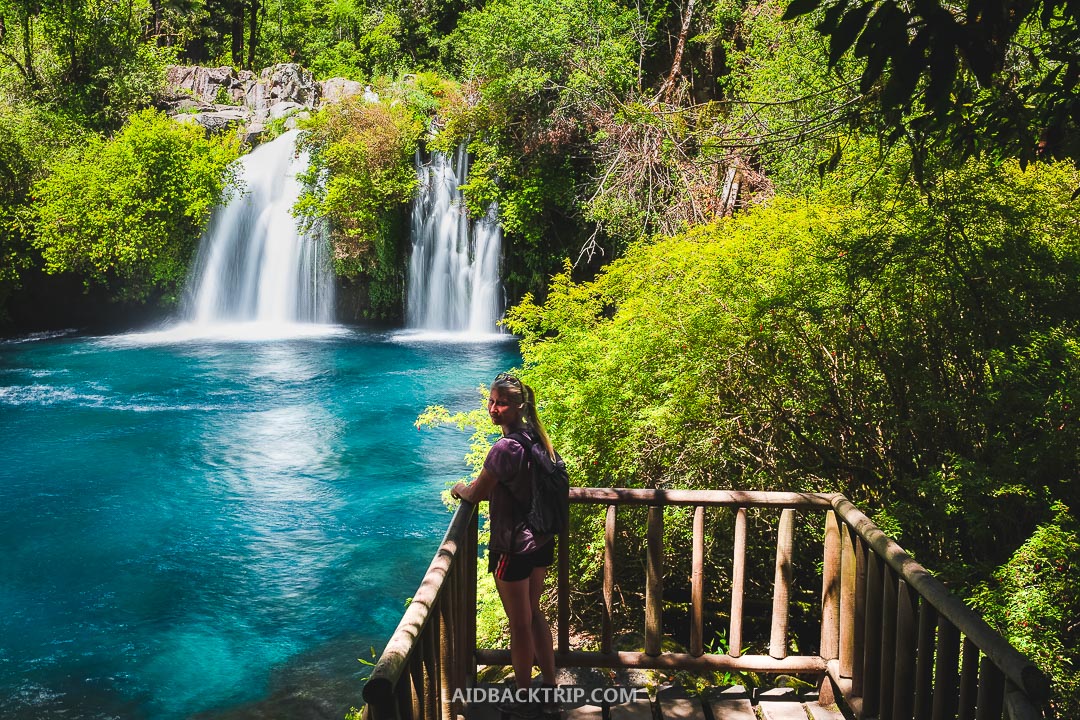 TRAVEL INSURANCE
When we are talking about safety and the best ways how to keep your belongings safe, we must mention a travel insurance.
Once, I heard a very stupid sentence that buying insurance is like betting against yourself – well if you are rich enough to pay thousands of dollars in case something happens, you can follow this rule otherwise, we strongly advise you not to leave your home country without proper insurance, no matter how low your budget is.
You should not travel at all if you cannot afford to pay for insurance.
ELECTRONICS
We probably travel with more technical equipment that the majority of travelers, but we still believe that most of the people take the camera or laptop with them to a foreign country to work remotely, to record their adventures, take awesome photos, or simply to keep themselves entertained during long bus rides or during quiet nights in hostels.
Canon 6D Mark II paired with 24-105mm II – Perfect camera and lens for traveling. It's built like a tank, battery lasts forever, the lenses are cheap and I still prefer it over mirrorless cameras for this reasons. And who would not want to have gorgeous photos from traveling in South America? Although more and more travelers shoot their pictures on a mobile phone (and it is completely fine, you can find awesome phones with great cameras), we are a bit old-fashioned when it comes to taking pictures and bring our big DSLR camera.
Sony a6500 paired with 18-105mm lens – When walking streets of big and busy cities such as Lima or Bogota, we didn't want to make easy targets from us, that's why we carried a small mirrorless camera. The perfect choice for all travelers who want to travel light.
Tamron SP 150-600mm If you are serious about photography and going to Pacaya Samiria National Reserve in the Peruvian jungle or Galapagos Islands, you have to consider bringing big telephoto lens for capturing the wildlife. Yes, it's big and heavy, but if you travel only for 2 or three weeks, or you are taking photography seriously, it's worth it.
GoPro – A great waterproof camera if you plan on visiting a destination with a rich underwater life. You do not want to end up like us when we bought a second-hand underwater camera last minute before our trip to the Galapagos in Quito only to find out on our first day that the battery is dead and lasts only 30 seconds. We also always carry one or two back-up batteries for the camera in case we don't have time to charge it every day, or only in case of technical difficulties.
GorillaPod – If photography is your hobby, you should consider carrying a compact tripod. We fancy this one as it is small and does not weigh too much.
Memory Cards – We love hiking, and there were many situations during our travels when we couldn't transfer photos from our camera to the laptop straightaway, so it was essential to have spare memory cards, so we could keep taking pictures without fear that when we reach Machu Picchu, the highlight of Inca Trail, there will be no space left on memory card.
Laptop – In order to keep our blog going on the road, but also to post process photos which we would have done anyway, we bought a laptop Dell XPS13 which turned out to be great because of its size and quality.
Power Bank – If you want to do some multi-day hikes such as Salkantay trek, it is essential to have a power bank, because most of the mobile phones won't last more than two days, especially if you use it as an alarm clock or instead of torchlight.
Kindle – It is heavy to carry around a book or two in the backpack, and even harder to find a new one when you finish it, and although you can find exchange shelves in the hostels, the choice is usually not that great, or books are not in a language we understand. That's why having a portable library is a true gem when traveling – you can download as many books as you can and kill some time when waiting for a bus.
Travel Adapter – Chances are, that to keep your electronic devices working in South America, you will need a travel adapter. We use a universal world travel adapter with multi-plugs, which covers all plug options, and we don't need to buy a new one when traveling to a new country.
My Universal South America Packing List
My universal South America Packing List helps you preparing for your very own trip to Latin America!
If you want to experience the full diversity this South America Packing list helps you to prepare for your trip – be it hiking in Patagonia, city sightseeing in Buenos Aires or discovering old inca ruins in Peru. This list not only helps you to pack everything you need it also saves you a lot of time!
When you prepare for a big trip it can become pretty stressful in matters of packing. Mostly it's when you realize that you forgot some essential things you haven't thought of earlier. Sounds familiar?
The following South America Packing List is based on my experience of numerous trips to South America – from the very hot areas like the Atacama desert down to the windy, but beautiful Patagonia with it's glaciers. Therefore this list is very universal and usable for diverse trips, no matter if they are long or short – I divided it into the following segments:
First things first: You need much less than you might think. Trust me.
During my trip my luggage became less and less – I got rid of things I never used and focussed on essential, lightweight stuff instead. This list is what I came up with after this process. Don't worry: even if there is something missing for you, you can always buy stuff all around the world when you need it – this way you save space and weight.
Moreover I included links to certain products on Amazon to save you the time searching for it – there you can also find more information and reviews of others.
1) Backpack & Bags
Travel Backpack – e.g. the Deuter Aircontact or the Osprey Farpoint Series are great choices – to organize your clothes (makes packing/unpacking way easier!!) – to use for day trips or small hiking tours – keeps your technical equipment dry , helps you organizing
plastic bags – for shoes and dirty clothes
optional:compression bag to save even more space
2) Clothes
In general I packed for more or less one week to keep it easy and to leave enough space for other essentials – at the end of the week I did laundry in the Hotel/Hostel I was staying in or went to a laundry center in the city.
7 x underwear
3 x socks
2 x hiking socks
4 x regular T-Shirts
1 x Longsleeve
2 x Sport T-Shirts (mid layer) – I recommend using breathable shirts
1 x Shirt for dinner & special occasions
1 x shorts
1 x Hiking Pants, with the option to turn into a short pant
1 x Jeans
1 x Board Shorts, usable for swimming as well as regular shorts
1 x Fleece Jacket (mid layer) – highly recommended for colder spots (Andes/Patagonia) and the evenings!
1 x breathable, waterproof Jacket as shell layer
1 x pair of flip-flop (e.g. Havaianas)
1x good, waterproof Hiking Boots (if you plan hiking)
1 x Sneaker – comfy boots for traveling (e.g. Nike Free Run on Amazon)
3) Toiletries
In this list I just stick to the basics – you should extend it to your own liking.
1x Hanging Toiletry Kit – good for organizing your stuff and having it handy
1x toothbrush and toothpaste
1x Deodorant
1x basic skin cream
1x shower gel
1x mini fingernail clipper
set of cotton buds
1x sunscreen
1x micro fiber towel – lightweight, small and dries super fast
medicine: headache pills, Imodium, charcoal tablet and your medicine (travel size)
optional: comb/hairbrush, hair gel
4) Camera & Technical Gadgets
travel camera – the Sony Alpha Series (I use the A7 II) is a great choice for photo and video enthusiasts, if you like it smaller I highly recommend the Sony RX 100 series (I use the "V" as my secondary cam) or a more budget friendly point & shoot camera (Canon has some great choices here)
GoPro – great waterproof camera for outdoors
Smartphone – I really like the Samsung Galaxy series (I use the A3) for eBooks (e.g. travel guides)
Memory Cards (take a few with you) – you most likely need some good SD cards
chargers (camera, phone, pc/mac etc.)
spare batteries – to charge camera/devices on the go
optional:MacBook Air, external portable HDD (Office)
5) Travel Gadgets
with additional USB ports – helpful for travel but also in hostels/hotels (for hostels, plane or bus)
Electric Outlet Wall Adapter – mostly there aren't enough plugs when you travel to charge your stuff, then a Power Cube comes in handy!
Sun glasses – e.g. HQ glasses from Ray Ban – to use for lockers in Hostels – to fix stuff or for preparing your meal
6) Documents, Money & Safety
Store your important documents safely to avoid getting pick pocketed.
I highly recommend to get a good travel insurance as in almost every case your current health insurance won't work in most of the countries. During my time I used the awarded Travel Insurance by WorldNomads which you can easily purchase online for the exact time needed:
7) Travel Guides
First of all you should check out all the free South America travel guides I published. If you want to come well prepared the following guides are great resources to take with you (mostly also available as eBooks) for your time in South America: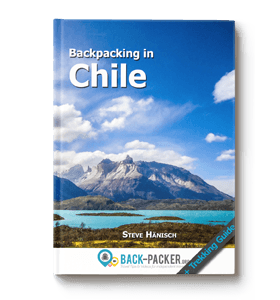 Backpacking in Chile: my Chile Travel Guide
This is a clear and concise 100 page eBook based on my experience from 4 months traveling through Chile.
It includes travel guides for each region of Chile as well as a complete trekking guide for Torres del Paine, plus route itineraries. Checklists are included to help make sure you don't forget anything.
This eBook is designed to save you a lot of time & make your trip much easier. Download it now and take it with you!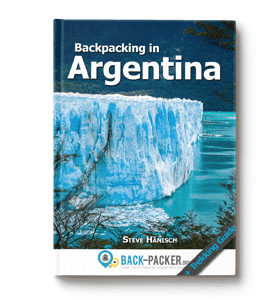 Backpacking in Argentina: my Argentina Travel Guide
This is a clear and concise 100 page eBook based on my experience from 3 months traveling through Argentina.
The book includes travel guides for the several regions of Argentina as well as a tiny trekking guide for El Chaltén and Ushuaia. Checklists are included to help make sure you don't forget anything.
This eBook is designed to save you a lot of time & make your trip much easier. Download it now and take it with you!
Argentina, Lonely Planet
The travel guide for Argentina covers also Patagonia and lines out the most popular things to do, comes with small maps of the covered cities/villages and gives recommendations on restaurants and places to stay.
Chile & Easter Island, Lonely Planet
The Lonely Planet for Chile covers also Patagonia and lines out the most popular things to do, comes with small maps of the covered cities/villages and gives recommendations on restaurants and places to stay.
DK Eyewitness Travel Guide: Chile & Easter Island
The fully updated guide includes unique cutaways, floorplans and reconstructions of the must-see sites, plus street-by-street maps of all the fascinating cities and towns. The new-look guide is also packed with photographs and illustrations leading you straight to the best attractions on offer.
Lonely Planet South America on a shoestring
This Lonely Planet is also available as Kindle eBook and covers the highlights in Argentina, Bolivia, Brazil, Chile, Colombia, Peru etc. Essential info at your fingertips – including hours of operation, phone numbers, websites, transit tips, and prices.
Lonely Planet Latin American Spanish Phrasebook & Dictionary
Get More From Your Trip with Easy-to-Find Phrases for Every Travel Situation – the Lonely Planet Phrasebook helps you to order the right meal with the menu decoder and comes with a 3500-word two-way dictionary. Moreover you'll find shortcuts, key phrases & common Q&As
Anything to add to this South America Packing List?
Tell us! I'd like to collect more useful advices – simply comment on this article.
Moreover let's spread the word as sharing is caring: share this post with your friends on Twitter, Facebook or Google Plus by using the related buttons.
Disclaimer: This universal South America Packing List contains Affiliate Links for services and products I'm using on my travels – therefore I can highly recommend using them. By using this links you won't pay any additional fees but support me to keep this site running!
Like it? Pin me!
My Universal South America Packing List
What clothes to take travelling south america
So you've booked your flights and South America tours for the ultimate trip to South America, now what? You're going to need to start working on your South America packing list! Packing for a destination you've never visited before can prove a little tricky, but by the end of this post, you'll have a much better idea of items needed for travel.
As a general rule, because South America is located mainly in the Southern Hemisphere, summer takes place from November to February and winter from June to August. However, different conditions occur in regions across the continent, so it's best to check the specific place you're headed to before your trip.
Here are some of our best South America packing tips and the things we find essential for travelling!
What to pack for South America
If you're an organised planner, you'll be making an extensive list of things to bring along while travelling before your trip. You'll plan out your travel clothing essentials before asking yourself and the internet questions like "which language phrasebook would you take with you on a trip to Paraguay?"
Not to worry, we've got all the answers!
How to pack for your South American tour
What to wear in South America
Packing for South America is easier than you think. The main tip to keep in mind is to pack comfortable clothes that are versatile enough to go touring in. Here are our top picks!
South America clothes:
Leggings/Spandex – These can be worn as comfy bottoms during your trip, but they're extremely versatile. When you're not sure just how much activity your tour involves, wearing leggings is always a safe bet.
Shorts/Skirt – Pack a neutral colour pair of shorts or a skirt (that will match anything) to get you by if your visit is during the summer months in South America.
Rain Jacket – Taking a lightweight jacket with you to South America is always a good idea. Many of the countries contain rainforests or have a humid climate in which a rain jacket will come in very handy.
Swimsuit – A swimsuit is something you'll definitely need handy, especially if you're visiting a beach location.
Jumper or a light sweater – Adding a jumper or a light sweater to your South America packing list is a must. Even if you're visiting during the summer months, you'll still make use of a jumper at some point or another; even if it's just on a bus ride that has the aircon on full-blast.
South American shoes:
Hiking Shoes – If you plan on taking a hiking tour during your trip to South America, then a pair of comfortable walking shoes are essential. You don't want to be getting blisters because you don't have the appropriate shoes.
Sneakers/Comfortable Walking Shoes – You'll probably be doing a lot of walking during your trip. Exploring new places every day can be a major workout that you don't even realize you're getting. Be sure to pack sneakers that you are comfortable wearing almost every day as you don't want your feet taking the strain.
Sandals – A pair of sandals are absolutely essential on hot days. Be sure to pack a pair that are comfortable to walk in, and match a variety of your outfits.
Other South American travel essentials:
Now that you know what clothes you'll be packing for your adventure to South America, it's time to look at the other essentials you'll need during your trip.
Camera – No matter where in South America you decide to go, there's sure to be some incredible sights, tourist attractions and natural beauty that you'll want to capture along the way. You simply cannot visit this culturally rich continent without a camera to capture it all!
Travel Adapter/Converter – Unless you're travelling from a country with the same style plugs and outlets, you're going to need an adapter or a converter . This is a must! You don't want to be stuck in South America, unable to charge your phone, camera, and laptop!
Translation App – You're likely to visit a country where not many people speak English. In this case, having a translation app will make your life a whole lot easier.
Money Belt/Waist Bags – These allow you to carry your valuables on you without having to sling a handbag over your shoulder or take a rucksack with you on every tour.
Bag Locks – Although most hotels and resorts are very safe, locking your most valuable travel possessions in a bag with a padlock will give you absolute peace of mind while you're out and about.
Neck Pillow – If you're travelling around South America, it's likely you'll be taking a lot of bus rides along the way! A neck pillow will come in very handy and allow you to sleep through the longer journeys.
Face Wipes – Taking face wipes can come in very useful, especially after a long day of walking dusty roads.
Now that you've read the ultimate South America packing list, you can get packing for your next great adventure. No matter where you decide to travel on the wonderful continent, you're sure to encounter interesting cultural rituals, explorative multi-country tours , and incredible views like you've never seen before. And now, you'll be prepared for it.
Although every country is different and requires a slightly different variation of this South America packing list, you've now got the basics down so you can't go too wrong.
Source https://www.laidbacktrip.com/posts/what-to-pack-for-south-america-packing-list
Source https://www.back-packer.org/south-america-packing-list/
Source https://expatexplore.com/blog/south-america-packing-list/#:~:text=Rain%20Jacket%20%E2%80%93%20Taking%20a%20lightweight%20jacket%20with,handy,%20especially%20if%20you%E2%80%99re%20visiting%20a%20beach%20location.