Can I travel abroad with a criminal conviction?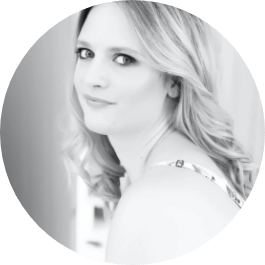 A criminal offence could jeopardise your chances of working, studying, or going on holiday abroad. The implications vary from country to country, but there are lots of popular locations that might not let you get a visa if you've got a criminal record. Here's everything you need to know.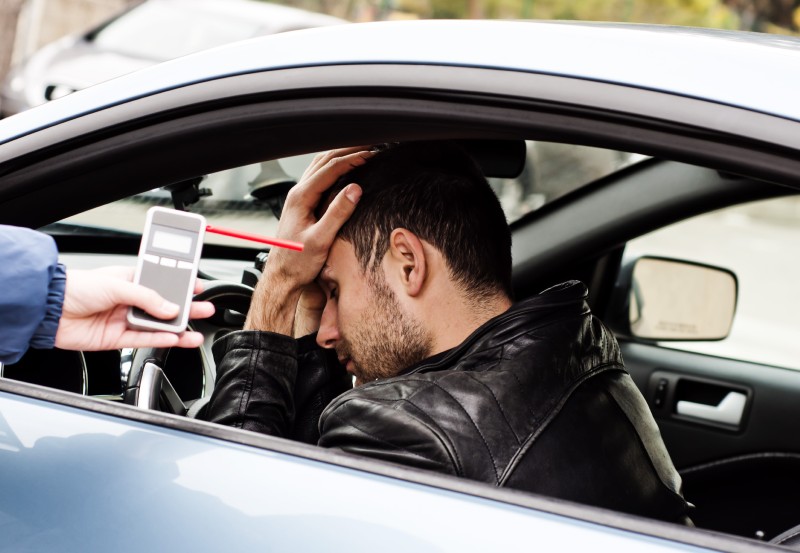 Can you travel abroad with a criminal record?
It's possible to travel abroad with a criminal record, but you might find there are some countries you're not allowed to visit.
That means any crime you commit could jeopardise your chances of working, studying, or even holidaying in certain countries.
So which country has the harshest policy for visitors with criminal records?
Can you go to America with a criminal record?
UK travellers looking to travel to the US can usually avoid getting a visa and apply for an ESTA instead. But if you've got a conviction or caution on your criminal record, that could prevent you from using the visa waiver scheme.
The Rehabilitation of Offenders Act 1974 doesn't apply to US visa law. Even spent convictions might have an impact on whether you're allowed to enter the United States. If you don't declare your convictions – you might be barred from travelling to the states.
When you apply for a visa, a consular officer should determine whether you're qualified.
Applicants are required to get an Association of Chief Police Officers Police Certificate issued within 6 months of the date of the visa interview.
Information on getting the police certificate is available from the Association of Chief Police Officers' Criminal Records Office website. You're also required to complete the personal data form VCU1 and you should provide as much detail as possible concerning your arrests/cautions/convictions.
You then have a face-to-face meeting with the US Embassy in London to seek eligibility for a visa. It could take between 90 days and 6 months for the visa to be approved. If you're not qualified, you might be able to get a waiver of ineligibility.
Can you go to Australia with a criminal record?
If you wish to visit Australia, either as a tourist or on business, you usually need to get an electronic visitor visa. But if you have a criminal conviction that resulted in a prison sentence, you might need to apply for a full tourist visa.
While these are usually granted automatically, there could be delays if you have a criminal record, such as being convicted for drink-driving.
In certain cases, your application might be referred to the Australian High Commission – the Australian Embassy in London. If you've got a criminal record, you might also have to apply for a police certificate. This could take up to 49 days.
All Australian visa applicants have to satisfy the 'character test', which is set out in Section 501 of the Migration Act 1958. You might not pass the character test if you've got a substantial criminal record.
However, while it might delay your application, it's unlikely that a conviction for something like a drink-driving offence would prevent you from getting a visa to enter Australia.
Can you go to China with a criminal record?
The Chinese visa service online application asks you to give details of any criminal record in China or any other country.
There's no official guidance as to what extent previous convictions might be taken into account. But charity Unlock says that disclosure of a conviction shouldn't automatically stop you from getting a visa.
Can you go to Europe with a criminal record?
Generally speaking, travellers who don't need visas usually aren't asked about criminal records, and criminal conviction checks aren't typically carried out at borders.
If you've got a criminal record, you should be able to apply for an ETIAS and have the opportunity to discuss the circumstances around your conviction. If you're denied an ETIAS, you might be able to appeal to the country that made the decision.
Countries you can't go to with a criminal record
Any country that requires a visa for entry might ask you whether you've got a criminal conviction.
For instance, Canada sets out all kinds of criteria to demonstrate an offender has been rehabilitated before they may enter the country.
Russia asks about criminal convictions and you could end up being denied a visa. Charity Unlock says that there's little information on what types of offence would lead to an application being refused. However, it adds that the majority of visas are approved and people are typically only declined in exceptional cases.
India is another country that asks about criminal records on its e-vistor applications. If you answer yes, you might be asked to provide further details about your conviction. You might have to provide a police certificate with more information. The visa officer should then decide whether to give you a visa.
What countries can I travel to with a criminal record?
While you might be able to travel to lots of countries as long as you get the appropriate visa, there are several that don't ask about criminal convictions at all.
Unlock says that based on feedback, the following countries either don't require a visa at all, or don't ask about criminal convictions on their entry forms.
Can I Enter the USA with a Criminal Record?
If you have a criminal record and are planning to travel to the United States of America you might face difficulties when applying for a tourist visa or an ESTA visa waiver, or when entering the country.
However, this is not to say it is impossible.
Individuals convicted of crimes of moral turpitude will not be treated the same as those who have misdemeanor charges such as "Driving under Influence" (DUI).
Whether you will be granted an ESTA or a visa depends entirely on the details of your criminal history.
This article explains the types of crimes that are unlikely to affect a traveler's chances of being granted access to the United States and serious crimes that could be problematic.
Can I Go on Holiday to America with a Criminal Record?
It is possible to go on vacation to the U.S. with a criminal record for a minor offense.
Criminal convictions for the following misdemeanours are unlikely to result in denial of entry or a visa/ESTA application rejection:
Drinking and Driving / Driving under the influence
Assault
Illegal trespassing
A single non-serious crime is not, in most cases, sufficient grounds for denial of entry.
However, if you have committed these crimes repeatedly, then entry/visa/ESTA rejection is possible.
Having a criminal record does automatically make an individual ineligible for ESTA: cases are assessed on an individual basis and depend on the specific nature of the offense(s):
Drug convictions are very likely to cause an application to be rejected.
Traveling to the U.S. after a Crime of Moral Turpitude
Essentially, crimes of moral turpitude can make ESTA applicants inadmissible. "Good moral character" is one of the main requirements for a successful ESTА application.
The term first appeared in the US immigration law in 1891. The Board of Immigration Appeals (BIA) explains such crimes as those which are: contrary to the general rules of morality, despicable, and aggressive.
Offenses classified as crimes of moral turpitude by the U.S. government
Crimes of moral turpitude can generally be divided into the following categories:
Crimes against Property
Crimes against property include:
Arson
Blackmail
Burglary
Extortion
Fraud
Robbery
Crimes against governmental authority
Offenses in this category classed as CMT include:
Bribery
Mail/wire fraud
Perjury
Tax evasion
Personal, relationship and sexual crimes
This is one of the largest categories of crimes of moral turpitude and covers offenses such as:
Abandonment of a child
Assault
Bigamy
Gross indecency
Kidnapping
Manslaughter
Murder
Rape
Aiding and abetting, conspiracy
This category covers criminal records obtained for playing some role in a serious crime or attempted serious crime:
Accessory to a CMT
Aiding and abetting a CMT
Attempt to commit a CMT
Taking part in a conspiracy to commit a CMT
Crimes of various nature may be included in the list in one country, while in a different country the classification may be different.
Nevertheless, all travelers with a criminal record must bear in mind that the essential regulations are those of the United States.
For this reason, it is advisable to seek advice from an attorney at law if hoping to travel to the US with a criminal record for a crime of moral turpitude.
Travelling to America with a Criminal Record
All convictions must be declared, and all answers to the related ESTA / Visa application questions must be honest and truthful.
Failing to do so will lead to severe consequences should a U.S. immigration officer determine fraud has been committed by omitting or lying about their criminal history.
Substantial penalties and legal action will follow.
If you are from a country, such as the United Kingdom, where the law allows you to avoid full disclosure of some criminal convictions, note that making a visa or an ESTA application for the United States waives all such rights.
All applicants, regardless of their nationality, must disclose any past and/or present criminal information fully.
Those who are applying for a tourist visa for the USA will go through the official interview stage.
Should you have a criminal record, you will be required to show official documentation related to the conviction during the interview process.
Countries You Can't Travel to With a Criminal Record
Having a criminal record makes international travel very difficult. Because most countries try to protect their citizens from outside criminal activities, they have strict laws about who can enter a particular country and who cannot.
As a result, if you have a criminal record, you won't be allowed to enter most countries where you're required to obtain a visa prior.
List of Countries You Can't Travel to With a Criminal Record
Here is a list of countries that don't allow convicted felons to enter:
Argentina
Australia
Canada
China
Cuba
India
Iran
Israel
Japan
Kenya
Macau
New Zealand
South Africa
Taiwan
The United Kingdom
United States
What Countries Can a Convicted Felon Travel to?
You can travel to the following countries if you are a convicted felon:
Brazil
Cambodia
Chile
Egypt
Ethiopia
Hong Kong
Indonesia
Ireland
Malaysia
Mexico
Morocco
Nepal
Peru
Singapore
South Korea
Tanzania
The Dominican Republic
The Philippines
Tunisia
Turkey
Ukraine
United Arab Emirates
Remember: The countries listed above do not ask you to provide your criminal history upfront but still have active laws which prohibit felons from entering the country. This means that while you don't have to provide evidence of your criminal history, you will be denied entry if your history is discovered.
Can I Visit Europe With a Criminal Record?
If you have visa-free access to Europe's Schengen Zone, then you can enter even with a criminal record. If you don't have visa-free access, you may be required to show your criminal history during the visa application process. But, still, you can usually enter any country in Europe if you have a criminal record and:
Your conviction does not pass 3 years.
You were not arrested in crimes related to human trafficking or drug smuggling.
However, once ETIAS is launched in 2023, entering countries in Europe with a criminal history will be more difficult. ETIAS will provide background checks for every person who wants to enter the Schengen Area, and without receiving an entry authorization, you cannot visit member countries.
Am I Allowed to Enter Canada With a Criminal Record?
You usually can't enter Canada if you have a criminal convention. However, you may gain entry if you submit an application for rehabilitation. If you are granted this waiver, then you can enter Canada despite your criminal history. But, waivers aren't granted in severe crimes such as human trafficking.
Can I Enter the US With a Criminal Record?
You can't enter the US with a criminal record. But, sometimes there are exceptions; for example, if you were convicted of only one crime with a sentence of a maximum one year, this is considered a "sentencing exception." In other cases, you may be eligible for special entry permission.
What Is Considered a Felony When It Comes to Travelling?
Felonies that prohibit you from traveling include serious crimes such as:
Human trafficking
Murder
Manslaughter (unintentional killing)
Rape/sexual assault
Kidnapping
Child pornography
Manufacturing and selling drugs
Assault
Animal cruelty
Cybercrime
Tax evasion
Minor misdemeanors that might be overlooked when you travel internationally include:
Petty theft
Public intoxication
Reckless driving
Shoplifting
Trespassing
Disorderly conduct
Vandalism
Indecent exposure
Possession of Marijuana (personal use)
You have to keep in mind that the definition of a "serious crime" and "less serious" is regulated by each country. As a result, a minor misdemeanor can be considered a felony in another country, and you may still be denied entry. In addition to this, it's important to remember that time is an essential factor in deciding whether your criminal record affects your travel.
Some countries consider the crime non-existent (or you're rehabilitated) if enough time (10 or 15 years) has passed since you committed the crime – and you haven't been convicted of other offenses in the meantime. On the other hand, certain countries don't care how much time has passed; you won't be allowed to enter with a criminal history in any case.
Can I Travel If I Was Acquitted?
A few countries may allow you to enter if you were only accused of a crime but not legally prosecuted or convicted. However, this changes from country to country; you should check with a local embassy/consulate before leaving the country.
What If I Have a Criminal Record And I Need to Travel for an Emergency?
You can still travel even with a criminal record if it is an emergency. Some countries, such as Canada and the US, issue waivers allowing you to travel. But, these waivers, which are issued only in emergencies and for humanitarian reasons, are difficult to obtain. Also, if you do get permission, you're allowed to enter the country only once.
Things to Keep in Mind When Traveling With a Criminal Record
To make your traveling experience more manageable, you should take note of the following things when traveling with a criminal history:
Source https://www.confused.com/travel-insurance/guides/travel-abroad-with-criminal-conviction
Source https://www.estavisaus.org/news/american-visa-criminal-record
Source https://visaguide.world/tips/countries-you-cant-travel-to-with-a-criminal-record/