8 Reasons to Visit Colombia on Your Next Trip
This article may contain affiliate links. If you make a purchase through these links, I will earn a commission at no extra cost to you. Thanks!
When most people think of traveling to South America, places like Argentina or Peru often come first to mind. For many years, Colombia has had a nasty reputation, due to the proliferation of violence and drugs associated with the country. Thankfully, though, things have been turning around recently, and there are lots of reasons to visit Colombia now.
While Colombia still has a way to go before it becomes a prime tourist destination to rival the most popular South American spots, it's much better today than it was before. So, with that in mind, I want to share the top eight reasons why traveling to Colombia should be on your wishlist. If you haven't thought about going here before, make sure your passport is up to date because now is the perfect time to visit Colombia.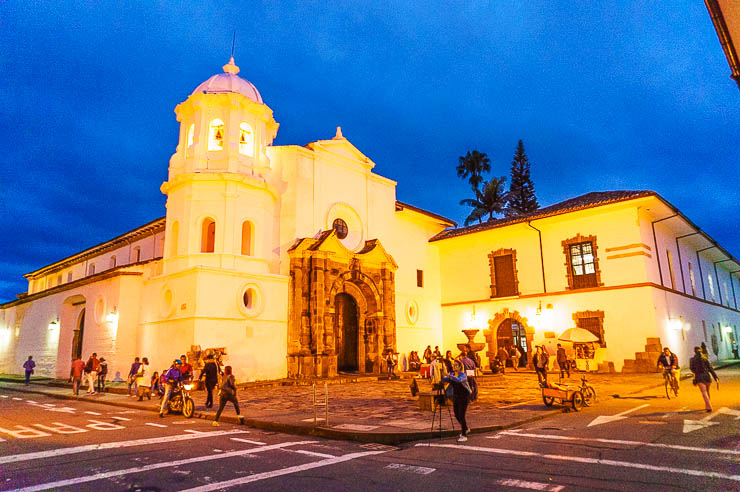 After more than a few years of living in Colombia and traveling from one end to another (on multiple occasions), I've gotten a pretty good idea of what Colombia has to offer, even if it still only feels like I've just scratched the surface… So let's get on with our top reasons to visit Colombia now.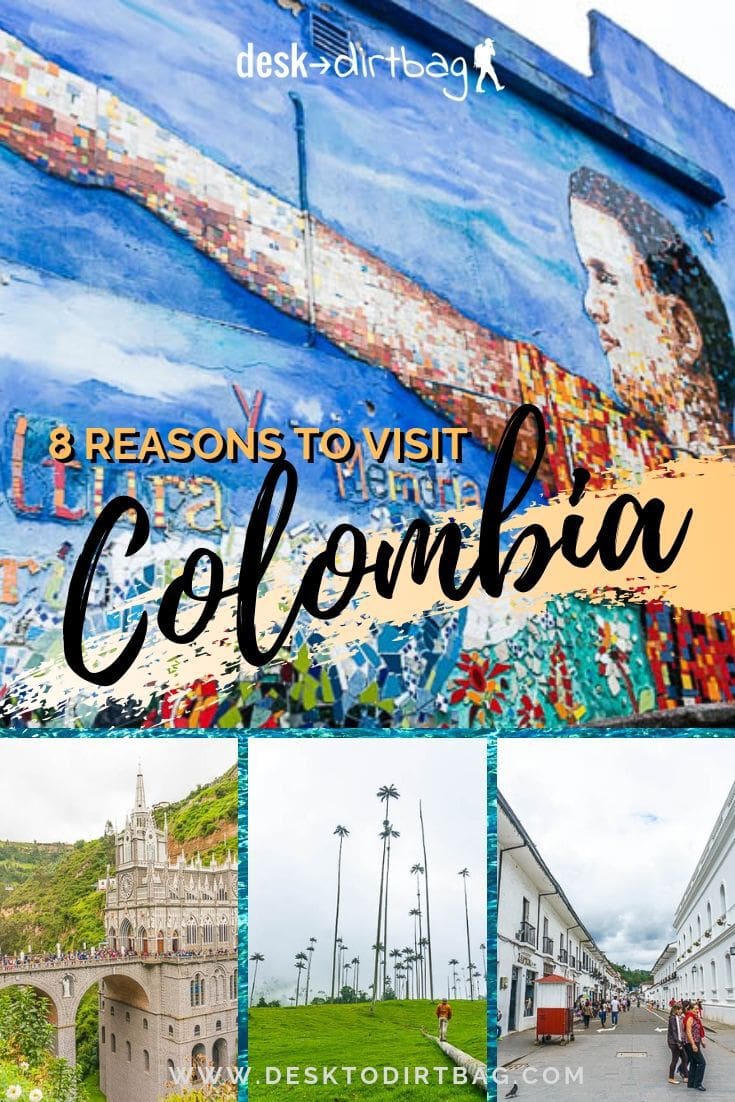 #1 Biodiversity
As with most South American countries, Colombia is well-known for having spectacular natural beauty. There are a couple of different reasons for this…
First, the country has coastlines on two separate bodies of water – the Caribbean and the Pacific.
Second, it spans many different climate zones, meaning that temperatures and weather patterns vary greatly from one point to the next, even if the country is located wholly within the tropics.
Finally, lack of tourism in years past (even internal, domestic tourism in many cases) has helped ensure that many natural areas and wildlife in Colombia has flourished and thrived, leading a wide array of different species, plants, and other natural elements.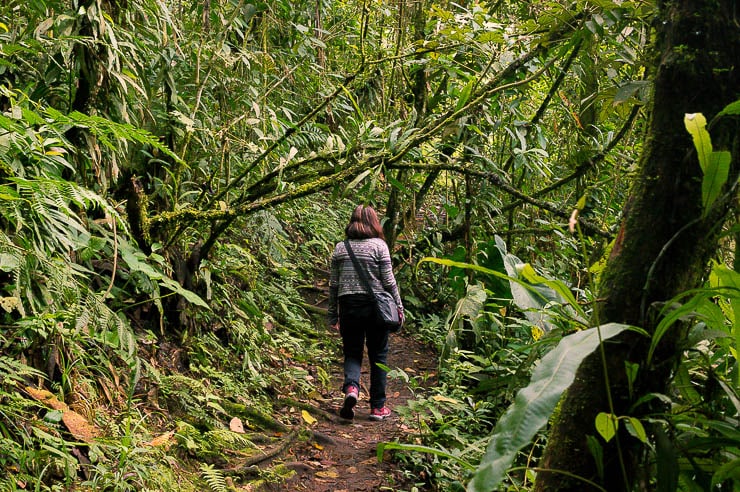 Colombia has been officially declared as the second-most biodiverse place in the world, just behind Brazil. However, with over 1,800 different birds, you can find more distinct avian species here than anywhere else on the globe, even the variety of hummingbirds in Colombia can be mind-blowing.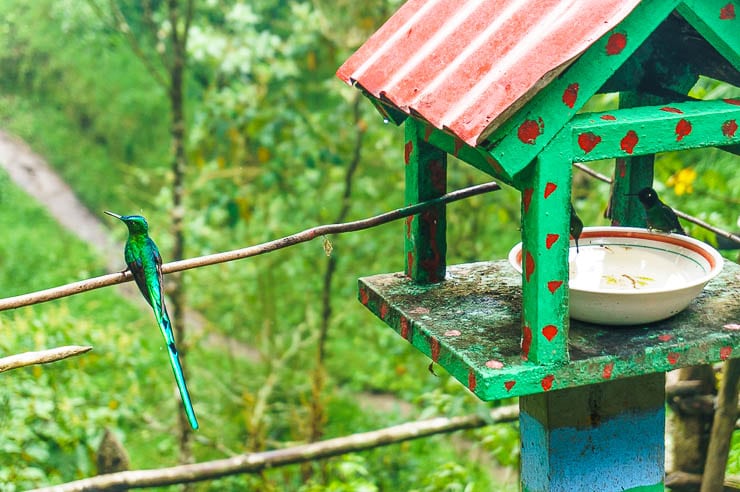 So, what does this mean for tourists? Well, if you love hiking and exploring nature, then this is the country in which to do it. Here are a few of the best places to travel in Colombia if you're hoping to spot some wild animals, birds, and plants.
Jardin
As its name suggests, the small town of Jardin is like a Garden of Eden, waiting to be explored. This area in Antioquia doesn't see tons of tourists throughout the year, so much of it is unspoiled. Here is where you can explore the incredible Cueva del Esplendor, eat freshly caught trout, or just take in the lush countryside.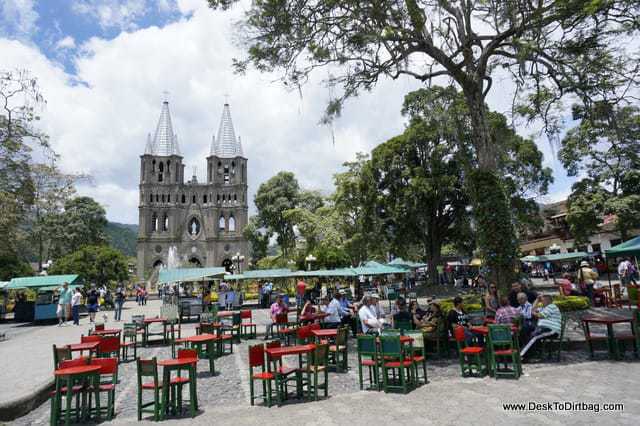 Salento
If you want to go somewhere a little more popular, Salento is kind of like a larger version of Jardin. The town itself is colorful and charming, and this is also one of the best places to learn more about coffee, but the real highlight here is the Valle de Cocora which is a magnificent place to hike among the wax palm trees. Here, toward the end, you'll find the Acaime Hummingbird House where you can see some a variety of hummingbirds.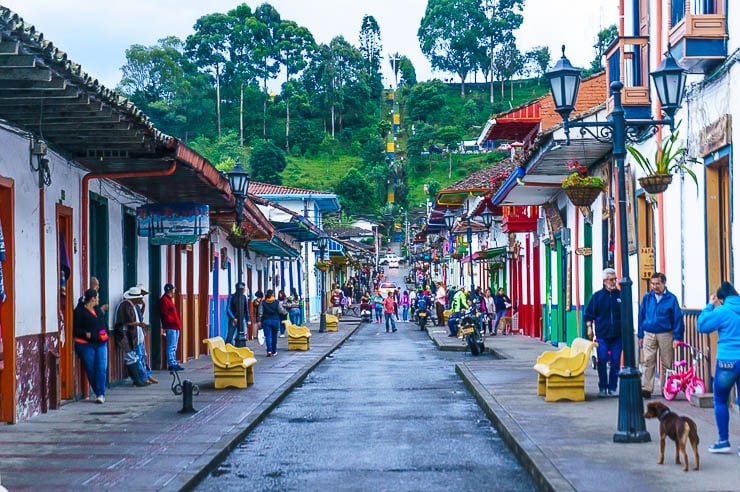 El Cocuy
For those seeking a more challenging hike, El Cocuy is a mountainous area with snow-capped peaks like Pan de Azucar or the craggy rock buttress known as el Pulpito del Diablo (the Devil's Pulpit). However, these trails are at an extreme altitude, so they are not for the faint of heart (or at least not for those without time to acclimatize). Experienced trekkers or hikers only, I'd say, since the infrastructure and development is still pretty rustic.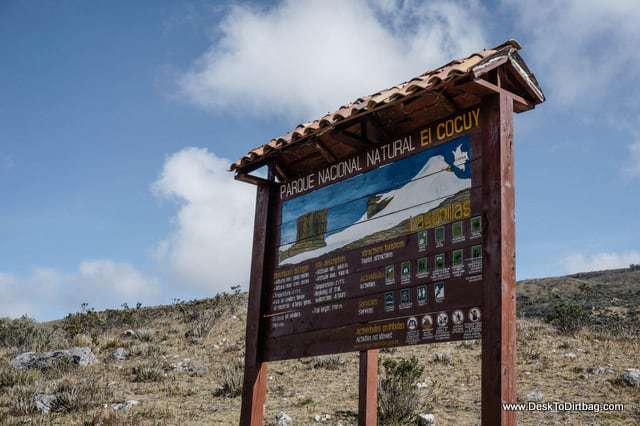 The Amazon Rainforest
Yes, Colombia is connected to the most famous rainforest in the world, and you can visit it during your stay here. When it comes to stunning nature and wildlife, nowhere else comes close to the vibrant beauty of the Amazon. Although, you'll have to fly into Leticia (the heart of Colombia's Amazon) in order to explore this area as it is so remote that it isn't even connected by road to the rest of Colombia.
That's just a taste of the biodiversity, beyond that, you've got deserts like Tatacoa, the canyon of Chicamocha, the whales and wildlife off the wild coast of Choco…
#2 Diverse Culture
If you're like most people, then you tend to assume that everyone from a particular country is more or less the same. Chinese people are all alike, as are the British, and so on. Obviously, if you've traveled, you'd have already realized that such a generalization is very untrue. The same goes for Colombia too, of course, and you'd be mistaken (but forgiven) for thinking that the people of Colombia are all similar as well, because the reality is far from that.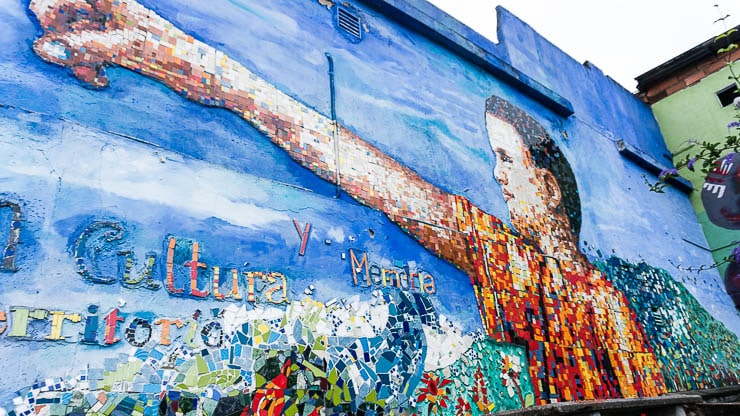 When traveling through different regions of the country, you'll discover that each area is quite different than the last. On the Caribbean coastline, for example, you'll meet Costenos, who are quite different from the Rolos from Bogota, the country's capital.
Although everyone shares some things in common, the culture of each place is unique and memorable. Because of this diversity, you will want to explore as much of the country as possible so that you can see and experience these differences up close. If you'll be visiting for a short time, I'd try to at least visit two distinct regions.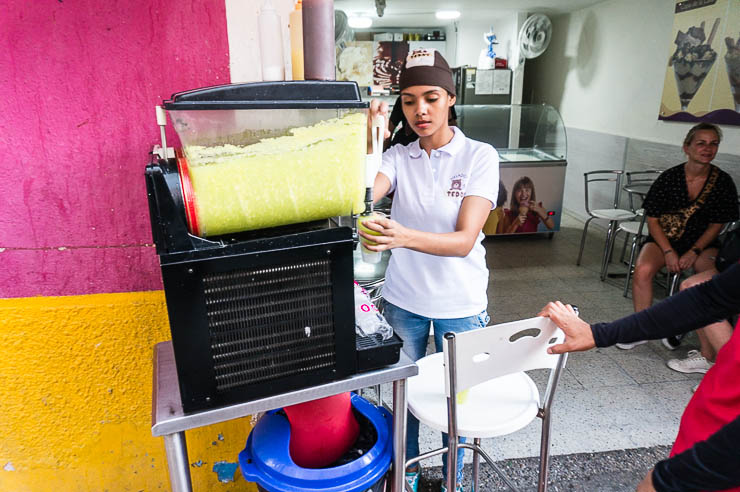 Here are a few highlights to visit.
Cali
As the third largest city in Colombia, Cali has plenty to offer for both nightlife and cultural heritage. However, it's the city's claim as the salsa dancing capital of the world that may inspire you to visit. Whether you prefer to be out on the dance floor or watch from the sidelines, there is a lot to love here and no lack of things to do.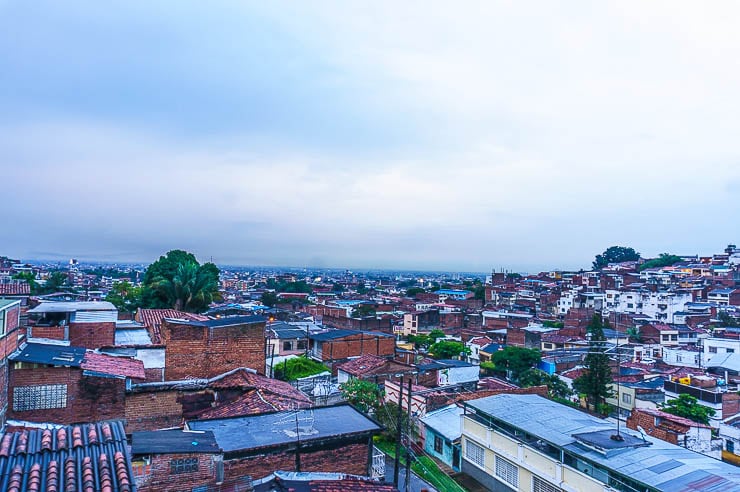 Medellin
Medellin is the biggest city in Antioquia (second biggest in the country), a mostly mountainous and interior region of the country (although it stretches to the coast), where you will find friendly Paisas who are renowned for their business sense, fiercely proud of their innovative and constantly transforming city, and who have no qualms stating that they've got the best city in Colombia, no matter what the folks in Bogota think (I agree with the Paisas).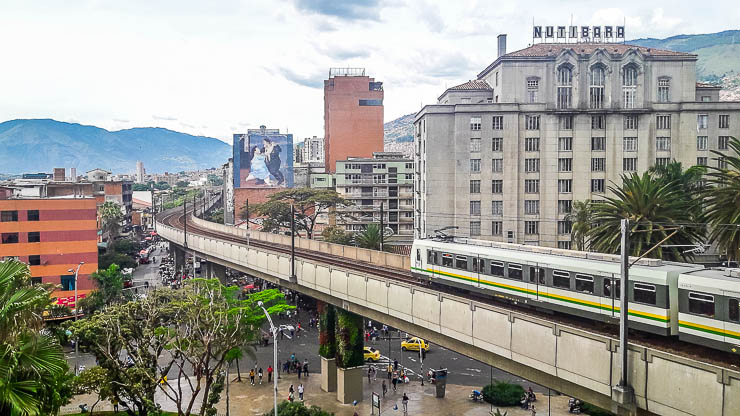 Barichara
Although we'll talk about Colombia's rich and colorful history further ahead, one of the best places to experience the country's colonial past is Barichara. The architecture transports you back a few centuries ago, and the arts and crafts scene here is incredible. Santander is also one of my favorite regions in Colombia, with the adventure sports capital of San Gil nearby, the stunning Chicamocha Canyon, and the different culinary treats here (ranging from big-bottomed ants to the delicious carne oreada).
Cartagena
Cartagena is a colorful, vibrant city, long-serving as the country's most popular tourist destination (both for Colombians and foreigners) which also acts as an important point of introduction for many travelers. Here you'll find a hot and humid climate, super friendly and outgoing people, lazy afternoons trying to beat the heat, delicious seafood, and so much more.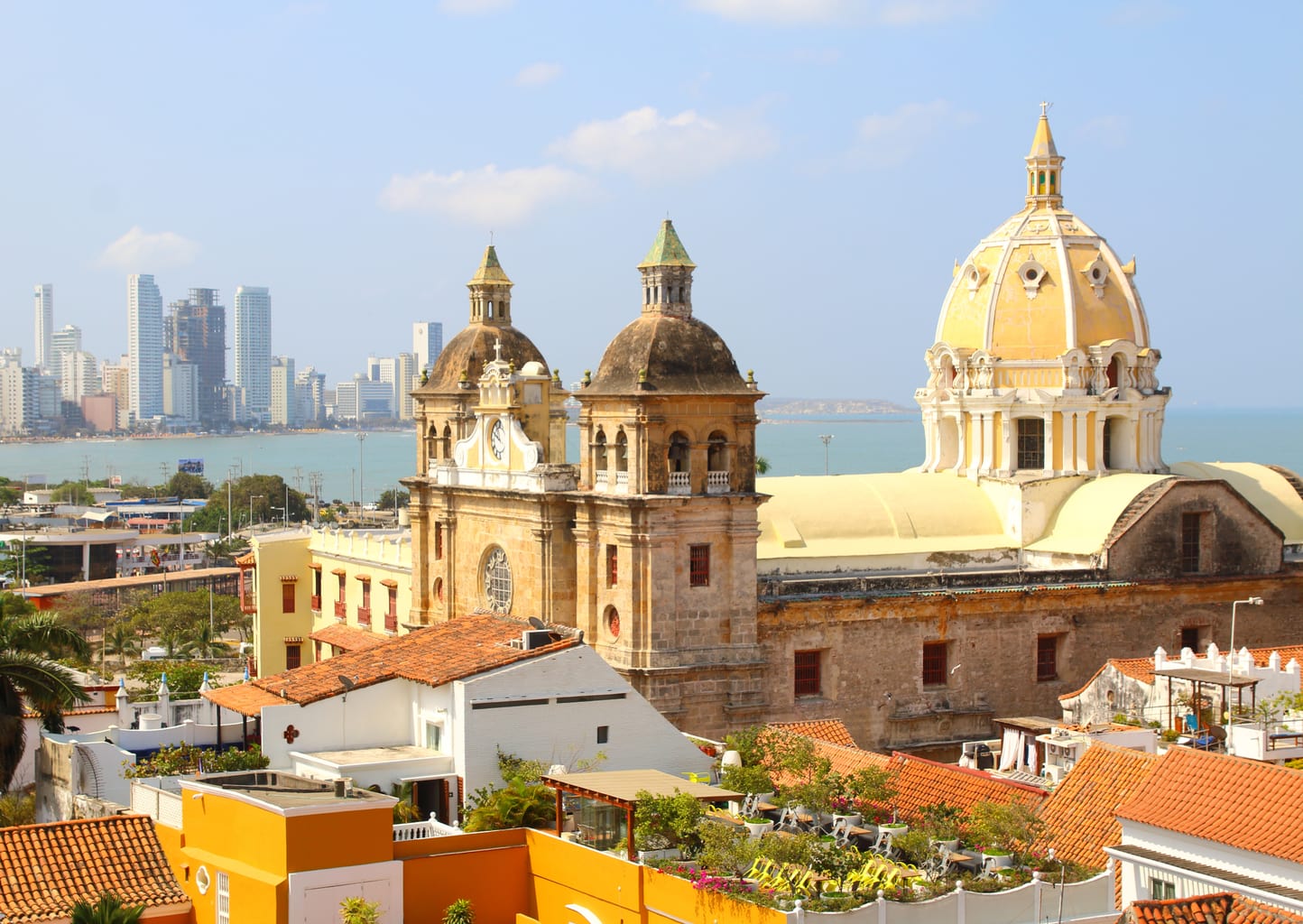 Honestly, that's just a small cross-section of the regional differences, but I could go on and on… From Pasto in the south to Palomino in the north, you've got an incredible variety and diversity here in culture, skin color, food and more.
#3 Incredible Food
Speaking of food… Yes, visiting a country for its culture and natural beauty is great and all, but if you're like me, then a big part of travel is the food. Thankfully, Colombia is one of the most under-appreciated places in the world for good, hearty eats. You can spend the better part of your day visiting the various restaurants and street vendors around any big city in Colombia, and you will not be disappointed unless you're a vegetarian or a health nut.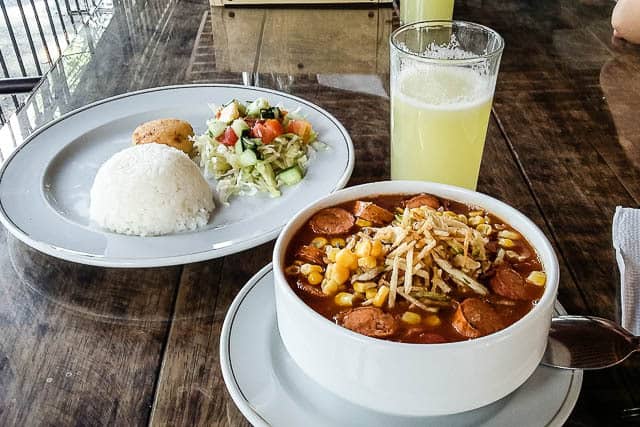 As with everything else, part of the appeal of Colombia's food scene is the country's biodiversity. Everything special and unique about Colombia stems from the fact that it's so varied, and the food is no exception.
For example, if you were to visit the city of Antioquia, you would find the Bandeja Paisa, a local dish that wasn't normally served anywhere else in Colombia (unless they're trying to appeal to tourists, most likely), Santander is famous for its Carne Oreada, Tolima for its Lechona, Bogota for its Ajiaco, and on and on. See my comprehensive guide to Colombian food for more details about all of that.
Of course, there is also the coffee here. While much of the best stuff has always been exported, you'll find a growing wave of amazing coffee shops serving up some of the freshest and most delicious coffee you've ever had.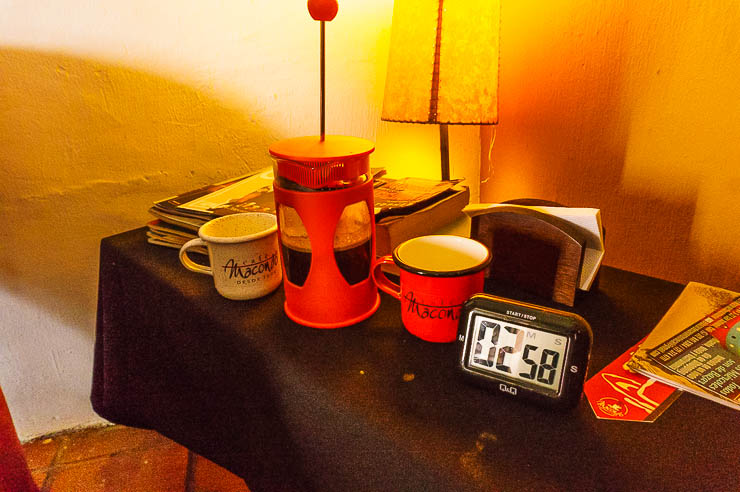 On top of that, you may be surprised to discover that the country has a growing craft brewery scene, meaning that you can see how Colombian beer stacks up with all of your favorites back home (spoiler alert: some are pretty incredible).
Here's a small sample of what to expect when it comes to Colombian food.
Restaurants: Andres Carne de Res
If you like the atmosphere as much as the food, then you will love Andres Carne de Res. The meals are already succulent and delicious, but the restaurant has a unique personality that permeates everything. The decor, the color palette, and even the plates and cups are all a feast for the senses.
You'll feel like you entered a vibrant, pastel world when you're inside, and if you stick around long enough it will turn from a normal restaurant into a hopping nightlife. You'll find the original on the outskirts of Bogota (as well as one in the city) along with one in Medellin.
Restaurants: El Cielo
This decadent molecular gastronomy restaurant is a splurge and a feast for the senses that will have you marveling over every "moment" of this 20-moment tasting menu. This famous Medellin restaurant is among a unique niche in the world, and while it is expensive, it is certainly accessible thanks to the cheaper prices here in Colombia. Worth the splurge, trust me. For something still upscale but a bit more classical, don't miss out on a visit to Carmen just a few blocks away.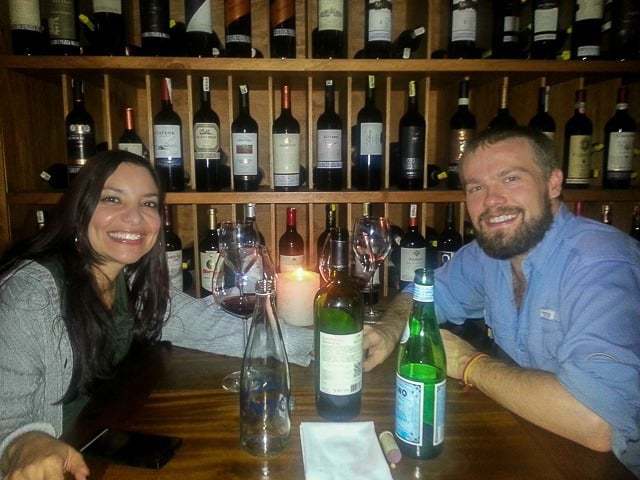 Restaurants: Menu of the Day
For something totally different than the above, you'll find the humble but extremely common menu of the day which is served all across the country, usually at lunch, where you will get a soup to start with (or sometimes the famous beans), along with the main dish (typically including your choice of meat, rice, salad, plantains, often potatoes), and a fresh tropical fruit juice drink (Colombian fruits are amazing, resulting in some of the best juices on earth)…
It's quite a meal, and incredibly, these fixed plate "menu of the days" only cost about $3! Yes, you can eat very well on very little money here. Slightly more upscale places may cost $5-7 or places in the countryside may cost as little as $2.
Street Food: Ceviche
Although this traditional dish is mostly located along the coastal cities, it's so good that you will want to plan a trip out there just for the ceviche (and the gorgeous beaches, of course). Whether you're already a fan or you're looking for something different, exotic, and decadent, the Colombian ceviche is some of the best in the world, albeit quite different from the more famous Peruvian version.
Fruit: Cherimoya
Another example of Colombia's biodiversity in action – here you can find fruits that don't grow anywhere else. Cherimoya is one of the country's most famous and delicious offerings, with none other than Mark Twain commenting that it was "deliciousness itself."
The fruit doesn't look all that appetizing, but once you bite into it, you'll see what Twain was talking about. This same refrain can be said of many different exotic Colombian fruits, the vast majority of which are completely unknown to us foreigners.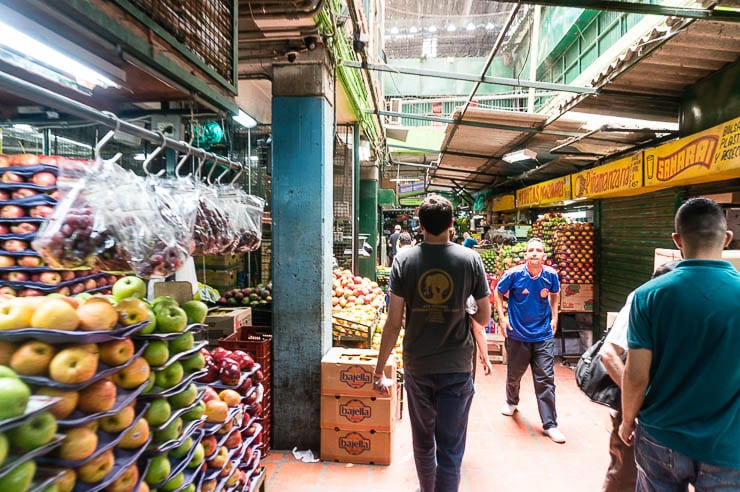 #4 Amazing Photo Ops
Now that social media has taken over our lives, more and more people are planning trips that will make everyone else on our timeline jealous (I'm half-joking). While I'm not saying that your journey to Colombia should only be used for snapping pics and sharing them, it's a nice bonus when you're able to document such colorful and stunning scenery. Truly, Colombia offers a pretty incredible landscape for those who enjoy photography.
Everywhere you go is gorgeous in Colombia, but here are a few notable spots that should be on your Instagram bucket list.
Guatape
Just outside of Medellin, you'll find the quaint and colorful little town of Guatape, sitting on the shores of a giant water reserve. Overlooking the town is Piedra del Penol, a huge granite monolith rising above the surrounding countryside.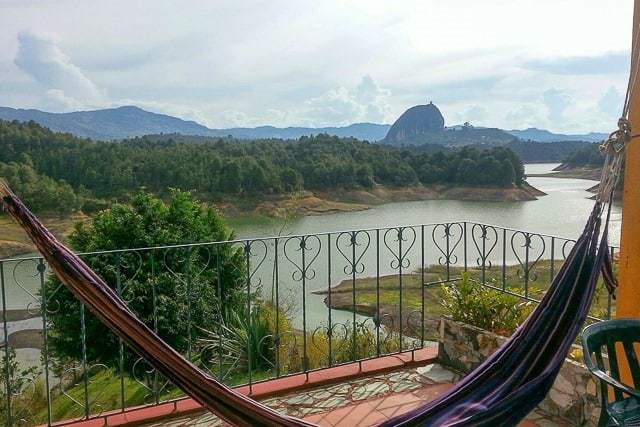 If you can manage the steep, 650-step climb to the top of this cool rock, then the views are absolutely unrivaled. Taking a few pictures from the summit of Guatape will show that you're both adventurous and in good shape.
Las Lajas Sanctuary
Chances are that you've seen this gothic-style cathedral on Instagram before, so why not see it up close and personal? The building was constructed on the side of a canyon, meaning that it's one of the most unique cathedrals in the world. It took almost 30 years to build, and the site was chosen because of a sighting of the Virgin Mary in 1754. It is among the most impressive settings for a church that I've ever seen.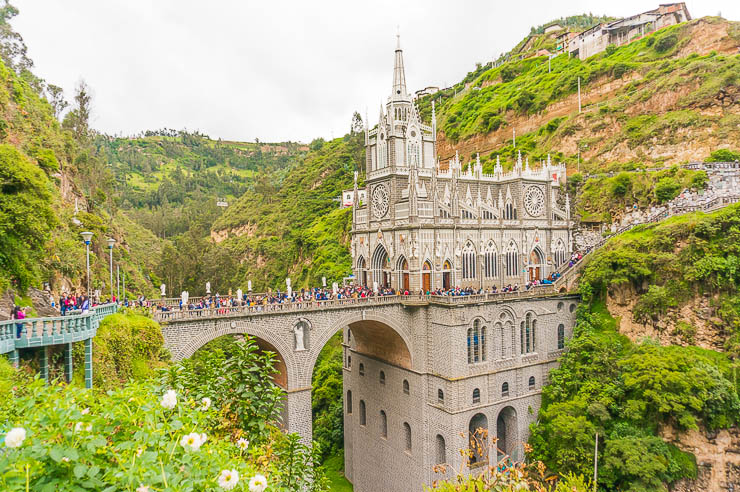 Salt Cathedral
Speaking of impressive, located just outside of Bogota, this cathedral is unlike any other you may have seen. It is an underground church carved in the middle of a salt mine, featuring figures and sculptures made of salt and lit with a strange glow, this place is certainly unique.
Initially, it was created by the salt miners as a place to worship, but it's become a growing tourist attraction in recent years. As such, it includes a theater, an art museum, and a cafe, beyond the regular religious services offered here.
Tall spindly palm trees jutting out of pastoral green fields high in the mountains… Yeah, it's a surreal landscape by any stretch of the imagination, but the stunning beauty here is absolutely worth checking out. Not only does it offer an amazing nature experience (near the cool little town of Salento) but it is also a photographer's playground. This is one of my top recommended places to visit in Colombia.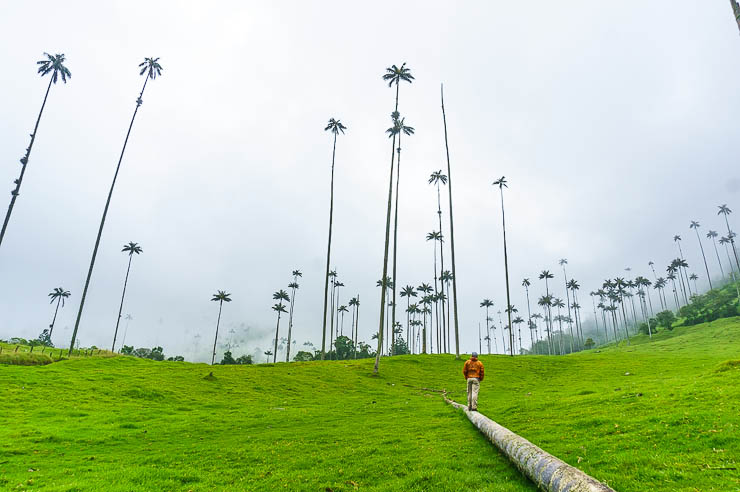 #5 Sunning at the Playa
As I mentioned earlier, Colombia is notable because it has two different coastlines. Thus, if you're looking for a place to relax and catch some rays, there are tons of places to do so here. Better yet, the Caribbean side and the Pacific side are both distinct, so just because you've seen one doesn't mean you've seen them all.
Another benefit of the coastal towns is that many of them have colonial roots, so you can catch up on Colombia's history while getting a tan. Overall, this country has some of the best beaches in the world, and many of them aren't clogged with tourists every day of the year (yet).
Here are the top places to check out when you need to be close to the water.
Cartagena
Again, we return to Cartagena because it has long held the crown as the #1 beach destination in Colombia, and for good reason. Cartagena and the surrounding area boasts some of the most beautiful beaches in the country, featuring crystal blue waters and white sands.
Obviously, the closer you are to town, the more crowds you can expect, but getting away to places like Playa Blanca is definitely worth it. Don't miss my guide to the best Cartagena beaches for more details.
Pilon de Azucar
In case you don't speak Spanish, the name of this beach translates to "pile of sugar." When you're here, you might just agree that there is nowhere sweeter, both in Colombia and elsewhere.
Pilon sits on the edge of the remote Guajira Peninsula which is known mostly because of its colorful and otherworldly scenery as the desert meets the ocean. This beach is nestled between two hills of orange sand, the water is a pristine turquoise, and it's surrounded by green limestone.
San Andres and Providencia
Who says that you have to be on the mainland to enjoy the beach? Colombia's got islands too! Both San Andres and Providencia are on the Caribbean side, meaning that they have white sand and incredible views of the ocean, but they are actually much closer to Nicaragua than they are to Colombia.
Regardless, they offer some of the most beautiful beaches and are also close to one of the world's largest coral reefs, making them perfect for snorkeling.
Nuqui
Right now, much of Colombia is still relatively untouched by tourism, but that's sure to change in the coming years. If you want to go off the beaten path and see a beach that most people don't go to (yet), then Nuqui is for you. Not only is the natural element of this beach pristine, but so are the people and the local culture. This also happens to be a great place from which to head out on Colombian whale watching tours in the Choco.
Tayrona
This national park sits just outside the medium-sized town of Santa Marta (a place I really like) and features some of the best preserved natural, jungle-beach landscapes on the Caribbean side. Here, you'll have to hike in and stay in rustic lodging, but you'll be rewarded with beaches that are unrivaled on this side of Colombia.
#6 For Coffee Lovers
If you ask the average person what Colombia is known for, they will likely say two things: cocaine and coffee. While the former is still, sadly, a major illicit export, the latter has been growing every year, helping to increase opportunities for local farmers and to gradually change perceptions abroad about this often misunderstood country.
For most coffee lovers (I'm one of them!), Colombian coffee offers some of the best flavor and richness found anywhere, featuring single origin Arabica beans grown in ideal conditions at high altitudes, so it makes sense to incorporate a coffee farm tour into your itinerary. Here are my top picks.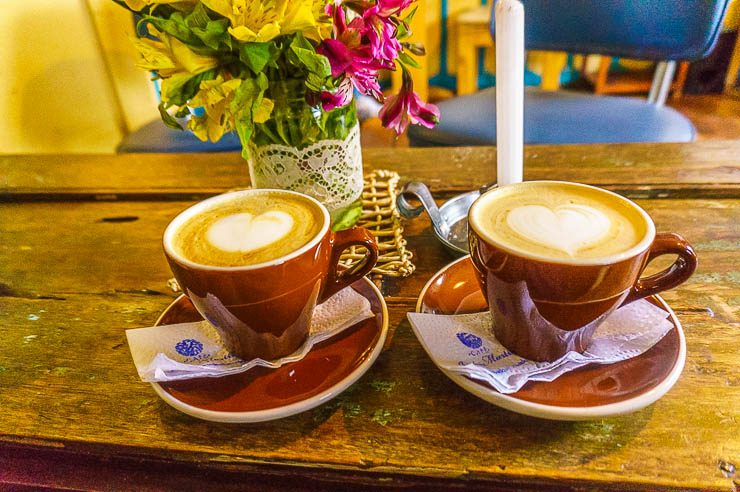 Although there are a lot of different coffee tours in Colombia, the WakeCup Experience from Buenavista or Pijao (in the Coffee Axis) is consistently ranked the highest. What I like about it is that it avoids most of the popular tourist destinations, meaning that you get more insight into the coffee culture of Colombia, I mean, very few people have even heard of Buenavista or Pijao.
Finca el Ocaso
For something more accessible, you'll find a number of options in Salento, which is the most popular city for coffee and coffee tours (in the heart of the Coffee Axis), which is why many travelers come here to experience the different blends and flavors the region has to offer.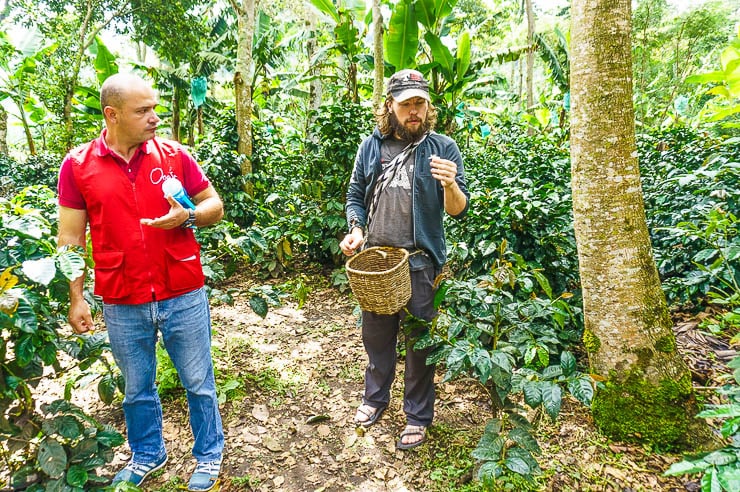 While you're here, take the Finca el Ocaso tour and visit a small farm, as well as learn more about the charming city of Salento. The experience on the farm was amazing, and something I'd highly recommend to learn more about coffee.
La Victoria Coffee Plantation
As one of the oldest operating coffee plantations in the world, this coffee tour near the little town of Minca along the Colombian coast, offers both insight and a historical perspective. The site is named after Queen Victoria, which gives you a sense of how old it really is.
See how the coffee is made and try a few cups for yourself. Plus, Minca is just a cool little mountain town outside of Santa Marta, nestled in the world's highest coastal mountain range.
#7 Local Festivals
If you want to experience the local culture, then you have to participate in one of the many festivals that happen throughout the year. As yet another example of Colombia's diversity, each region has its own celebrations, meaning that each one is a unique feast for the senses.
In fact, there are so many different festivals that occur in Colombia, you may inadvertently plan your travels when one is happening. However, while that may be a happy accident, I'd also suggest that you try to make sure to visit one of these celebrations if you get the chance.
Carnaval de Barranquilla – Four Days Before Ash Wednesday
Like Carnaval in Rio or Mardi Gras in New Orleans, this festival has religious roots, as it offers a chance for everyone to cut loose before they give up their vices for Lent.
Technically speaking, the Carnaval is only celebrated from Saturday to Tuesday before Ash Wednesday, but many people in Colombia start the festivities long before that (kind of like how Christmas starts on the 1st of December). So, as long as you're in the area in the weeks leading up to Barranquilla, you can partake in the celebration.
Festival de las Flores – First Two Weeks of August
If you like floats and flowers, then you will love the Festival de las Flores in Medellin, aka the Flower Festival. This celebration lasts about 10 days, so you can participate for as long as you like while it's happening.
I'd also highly recommend visiting the Botanical Gardens of Medellin during the festival, as it's a focal point for some of the various flowers you can see here, and it's one of my top things to do in Medellin. Beyond the flowers though, there is an old car show, music, and lots of other fun and festivities in Medellin's most famous and popular festival.
Feria de Cali – December 25-30th
You may already be in Cali because of the swinging nightlife and salsa dancing but come during the Feria de Cali if you want to get an even better experience. The festival happens just after Christmas, so you can incorporate both holidays into your travel plans. The fair started in 1957, and since the 80s, it's become focused on street culture and salsa music.
#8 Unspoiled History
As if nature, food, and festivals weren't enough, Colombia is also home to some rich and colorful history. Whether you're a history buff or you just want to add some extra culture to your trip, Colombia has some incredible places for you to visit.
Throughout the centuries, the country has been home to many different people, from the conquering Spanish to the local tribes. Colonialism is a huge part of Colombian history, which shows up in both the architecture and the various museums you can find. Best of all, Colombia is so steeped in these traditions that you don't have to do an official tour to benefit, although I would recommend at least one during your trip.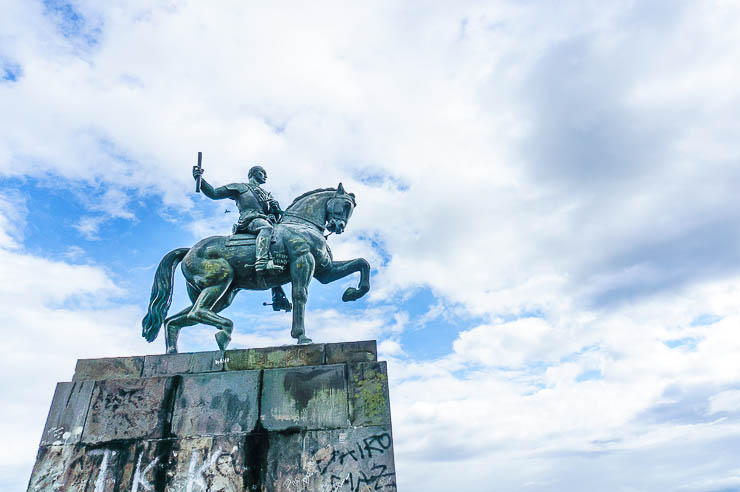 Here are some of the best historical sites to see.
Cartagena
As a UNESCO heritage site, Cartagena holds a special place in the hearts of many locals in Colombia. During the colonial period, Cartagena was a major trading port for the Spanish. However, because it was where many of the treasures being plundered were taken out of the country, the city was under threat of attack at all times.
As a result, the Spanish built a wall around Cartagena, most of which still stands today. Inside, you'll find colorful streets, old churches, colonial architecture, and pleasant plazas. You can walk the old walls or head to the old fort just outside.
Not only that, but Cartagena has long been one of the safest destinations in Colombia, providing an important respite and vacation destination for more fortunate Colombians during the dark years.
Santa Cruz de Mompox
Another colonial Spanish city, Santa Cruz de Mompox is a place where time seems to have stood still. Many of the original 16th-century buildings are still intact, and most of them are also used for their intended purpose.
Mompox is home to some of the oldest and most inviting churches in South America. And even though the city isn't directly on the coast, you can still experience that coastal vibe as the townspeople sit out on their rocking chairs, chilling in the afternoon heat. It feels like something out of a Gabriel Garcia Marquez novel.
National Archaeological Park of Tierradentro
Although the Spanish conquest of Colombia is a significant part of the country's history, it's far from the only aspect. If you want to see pre-colonial artifacts and learn more about the natives, there's no better place than the Archaeological Park in Tierradentro.
Most of the structures and sculptures here date back to the six through ninth centuries CE. Another excellent place to enjoy archeological history is the nearby San Agustin, or to join in on the famous Lost City Trek on the coast.
The Gold Museum – Bogota
One of the best ways to learn more about pre-Columbian history and culture, before the Spanish conquest, is at the Museo del Oro in Bogota. This museum has one of the most expensive collections of golden artifacts in South America, even if most of it was stolen and taken to Europe.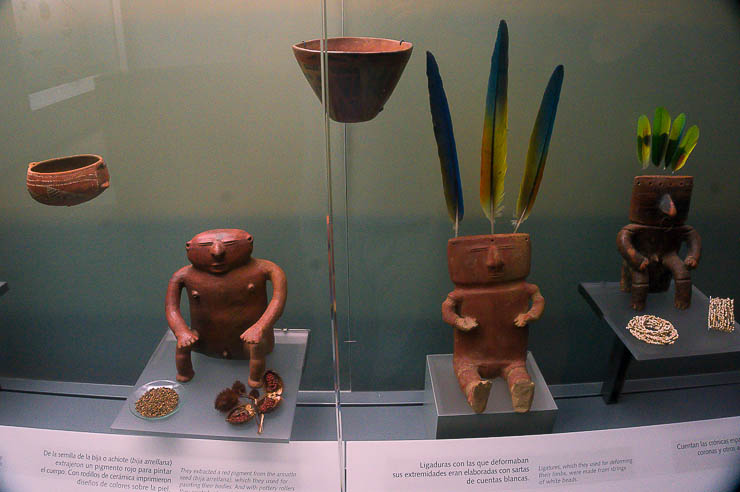 This museum is one of the most popular tourist destinations in the country, with some 500,000 visitors annually and more than 50,000 gold pieces in the collection. A must visit to better understand the history of Colombia.
Many Reasons to Visit Colombia Now
No matter what kind of vacation you're hoping to find, Colombia has something to offer every kind of tourist. And while Colombia is far from the most popular destination in South America, it grows in popularity every year as the word gets out (I've witnessed this myself in the 5+ years I've been coming here), so now is the best time to visit Colombia, before it becomes overrun.
Honestly, though, the reasons above are just skimming the surface of everything it has to offer, from super friendly locals to incredibly affordable prices… Colombia just offers a great place to explore.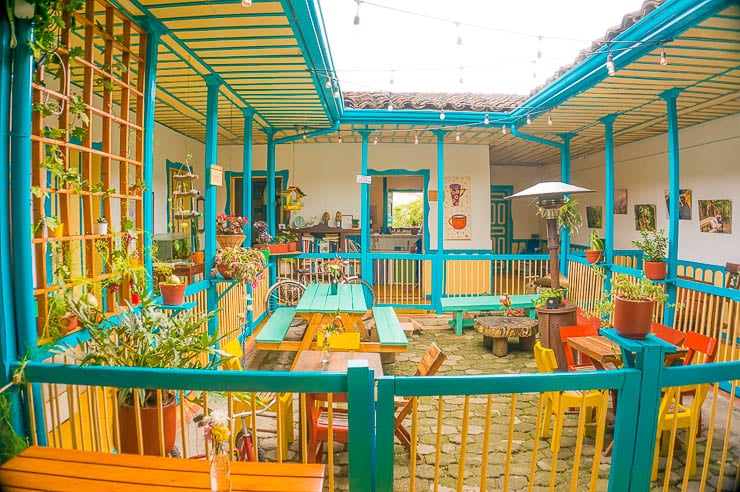 See the sights, try the food, and wonder in amazement at how much Colombia has changed in such a short period of time (just a few decades). As the official tourism slogan goes: the only risk is wanting to stay.
Are you visiting Colombia soon? Don't miss out on my super comprehensive guide for traveling to Colombia, discussing all my favorite places from nature areas to cities, to small towns, full of recommendations on everything you'd need to plan a great trip.
Also, while Colombia is safe, on the whole, I would highly recommend picking up travel insurance for Colombia to protect yourself against illness, injury, and theft. I use and recommend World Nomads for its combination of affordability and coverage.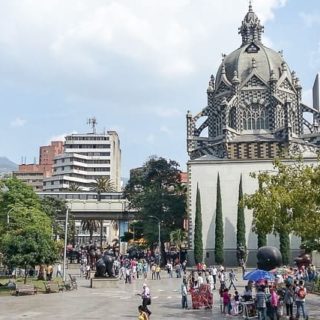 Colombia Travel Tips
Important tips and resources for planning an amazing trip to Colombia, based on my years of traveling and living in Colombia.
Pros And Cons Of Living In Colombia
Pros And Cons Colombia
13 Pros and 8 Cons Of Living In Colombia 2021
We asked Expats about the pros and cons of living in Colombia. Moving abroad is a big step for everybody. I always think that it's very important to weigh the good against the bad in the country you want to move to. Even though we have a company that lives of people who move abroad and use our knowledge or services, we still want to give you the whole picture. That's why we talk about the good AND bad of living here in Colombia.
In this article we cover:
13 Pros of living in Colombia (with video)
8 Cons of living in Colombia (with video)
We Asked Our Expat Friends About The Pros And Cons In Colombia
Here we will talk about the pros AND cons of Colombia with the experiences of our Expat friends that we collected over the last year.
For around 5 years Colombia is officially on the Expat map. Before that time, too many concerns about safety understandably blurred the vision of foreigners to come to this beautiful country.
The bad image of the past including Pablo Escobar surrounds Colombia still to this day. The beautiful messages that the people that have visited Colombia are fighting against the mainstream recognition of Colombia.
This especially affects soon-to-be Expats from North America and Europe who are thinking about moving abroad to retire and take on a new adventure in their life. When researching, many of those Expats (like we, when we started to do the research) ask themselves. How is life in Colombia really?
First, we start with the pros of living in Colombia.
Pros Of Living In Colombia
Colombia is a beautiful country and has much to offer. From the amazing landscapes to the diversity, to the warmth of the people and the low cost of living. Here we have the 13 pros that we and the people in the video think are the best traits of living in Colombia.
1. Weather In Colombia
The weather in Colombia is great and the best part is you can choose what you like best.
Are you the beach type that does not mind temperatures being around 90ºF (32ºC)? Santa Marta and Cartagena are your choices where you can enjoy the laid-back beach lifestyle. Or if you prefer the heat but like to be in the mountains Cali or even small towns like San Rafael near Guatape could be for you.
Do you like the moderate summer weather around 75-85ºF (23-30ºC) then surely Medellin is your pick? Medellin is never too hot and never too cold. Alternatives are of course the 2 big towns in the coffee axis, Pereira and Armenia, or the city Bucaramanga.
If you rather like the cooler spring weather around 60-75ºF (15-23ºC) you can choose Bogota or Rionegro (near Medellin). Or even smaller towns like Manizales, Jardin, Jerico or Salento. This variety brings me to the next point…
2. Diversity In Colombia
In Colombia you can experience everything, hiking in the mountains, bird watching in the Amazon, snorkel in the Caribbean and whale watching in the Pacific. There is so much to explore especially of the beaten track.
People In Colombia
3. People Of Colombia
One of our personal favorites is the people. The Colombian people are super friendly. A good mix of an organized mindset but with enough joy for life to have a great time. Not too vibrant not too straight.
4. Eating Out In Colombia
You can get a healthy lunch menu on the coast containing fish, rice, plantain a little salad with avocado for less than USD 3. In the mountains of the Andes you get the same menu but with chicken, beef or pork instead of fish.
5. Fresh Fruits In Colombia
The abundance of fertile soil produces a great variety of fruits. Ever heard of Lulo, Guanabana, Chupa-Mango? These are just a couple of countless exotic fruits that grow on trees here in Colombia.
6. Base To Travel
Colombia sitting in the middle of Latin American countries make it a great place to use it as a hub to travel to places like Peru, the Caribbean, Mexico, Argentina, Ecuador…
Maybe not every flight will be direct because the main airports of Cartagena and Medellin are still small compared to Bogota or even Panama City. But almost every 3 months there are new destinations added to these airports with direct flights.
Boat In Cartagena Colombia
7. Activities In Colombia
Diversity brings not just a lot of things to see but also a lot of things to do. Either inside the city like for example in Medellin where you can go hiking in the morning and in the evening sitting in a rooftop bar in the middle of a big city. But also countywide, you can hop on a plane and be in 45min on the Caribbean coast with a flight that costs USD 50.
8. Culture In Colombia
The Colombian culture is full of many different traits foreigners don't know about. There are many festivals, events… but even more surprising on a weekly basis a lot of events and concerts.
We stumbled on many cultural activities when we were just walking around.
9. Cost Of Living In Colombia
The brutally low cost of living in Colombia combined with top amenities like good infrastructure, international cuisine and good public transport make it that you have a lot of "bang-for-your-buck".
I would say, Colombia is one of the places where you get the most for your money. You can live here with the cost of living at about USD 1500/m. More in our comprehensive article about the cost of living in Colombia.
10. Transportation In Colombia
Compared to many other cities in Latin America and the US and Canada, many cities in Colombia like Medellin, Bogota, have a very good Public Transport system. Especially in Medellin, the local Metro makes life a lot easier.
With the implementation of sophisticated Bus lines and Cable Cars, Medellin is one of the most innovative cities regarding public transport in the Americas.
11. Quality Of Life In Colombia
"Take it easy and enjoy life", which could easily be Colombia's motto. Mixed in, that things still can get done if you really need it (maybe just with a couple of days delayed) and you get a great quality of life, where you can move more or less efficiently. People are not so much focused on getting that dollar, so they still have time for human interactions.
12. Entrepreneurship
Colombia is full of Entrepreneurs. Small families or people that just have an idea and pursue it. Mom and Pops shops are common, where you walk in, and they know you by your name.
This is one of the points that Expats we talk to, never mention while they are planning their journey in Colombia, but love once they are in Colombia for a while.
13. Walkability
Not everybody in Colombia has a car. Let's correct that, maybe 1 out of only 5 people owns a car in Colombia. That means that especially the cities but also the small outside villages (Pueblos) are built to be able to navigate by foot.
No big highways to cross, no decentralized Walmarts. Most people are able to live in Colombia where they have everything they need and more, around 4 blocks where they live.
The Cons of Living In Colombia
"Where there is light, there must be shadow." Colombia is no exception. As I said at the beginning of this article, we want to give you the whole picture. That's why we list here the most common downsides of living in Colombia.
1. Bureaucracy (Getting Things Done Fast)
It depends heavily on many factors like your knowledge, your Spanish skills, where you are located, and other factors. But Colombia can be hard to navigate for an Expat. From obtaining your visa, to getting an apartment and opening a bank account.
Some processes can take a lot of time. To be fair, things constantly get better with live chats, streamlined processes, and much more. So Colombia is quite efficient compared to other Latin American countries, but not comparable to the developed world countries.
2. Too Many Motorcycles
One of the things Expats (and Colombians) hate the most are the many motorcycles on the streets. Swerving between lanes, driving the wrong way on a one-way street, and producing noise that can wake you up in the middle of the night.
This is not just an annoying factor about living in Colombia but also a dangerous one. As you have to be careful not to get run over by them.
3. Lack Of English
For Expats that don't speak a lot of Spanish, it can be quite a hassle navigating in Colombia. Compared to Mexico or Panama, not a lot of people speak English. So you better get google translate out if you don't speak Spanish in Colombia.
4. Pollution In Colombia
Especially in the bigger cities like Medellin and Bogota but also in cities like Santa Marta and Cartagena, there is a big pollution problem. It's not as high as some cities in Asia, but it can restrict some parts of daily life. Like during the pico y placa, where only certain vehicles are allowed on the road. Another restriction is that we already experienced that the public sports complexes were closed because of pollution.
Traffic In Colombia
5. Traffic In Colombia
Traffic in the bigger cities of Colombia can be a mess. The unorganized tendencies of Latin America compared to the developed world countries really shows here. I always say, here is the law of the jungle, the strong survive. So as a pedestrian, you kind of come last when it comes down to the right of way.
Another thing is that it is very possible that there is no sidewalk near where you want to pass a street. Sometimes there is one on a big intersection but without traffic lights for pedestrians. So you just kind of take a shot of running to the other side.
6. Driving In Colombia
First of all, to be able to drive as an Expat in Colombia you technically need to go through the driver's license again. You can NOT convert your foreign driver's license here. No, not even the international one counts (as a tourist you can drive BTW).
Secondly, navigating the sometimes confusing and dangerous roads with all the motorcycles is not for the fainthearted.
7. Safety In Colombia
A constant thing you have to keep in mind in Colombia is still safety. Ok, if you are from New York, LA, Chicago… that's nothing new for you. But still, even though it changed for the better in the last 15 years, it's still a thing. Especially as a foreigner you are a bigger target because you have more money, don't know the culture and maybe not even the language.
You don't have to worry to be confronted by such issues on a daily basis but you have to be aware of it in order to avoid them in the first place.
8. Stability In Colombia
Colombia as a whole was going through a rough time in the past. This was not too long ago, like 15-20 years. The currency is also a thing that is not too stable. In the last couple of years one of the most volatile currencies in the world.
Like in Latin America in general, if you search for stability in your life you are maybe better of staying in your home country. Because as a general rule, Colombia is in a constant up and down. That is what makes life interesting for sure, but maybe a little too unstable for many foreigners.
Conclusion – Pros and Cons Of Living In Colombia
Colombia is an amazing country with many upsides and downsides. It's your job to find out if your specific preferences and life situation will turn your life in Colombia for the better, or if you are leaving this tropical place faster than you got here. So these were the pros and cons of living in Colombia.
I want to add here, research is good and all, but if you really want to find out if long-term living in Colombia is something for you, just come here for a visit. If you want us to show you around check out our services here.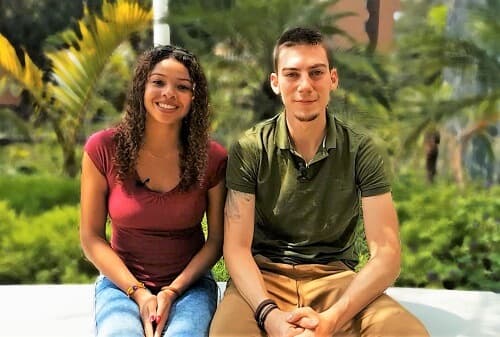 About Us
Our mission is to help fellow Expats and Soon-To-Be Expats, to start their journey, avoid Gringo Prices, and settle down hassle free.
Relocation Managers
Culture Fanatics
Dog Lovers
Colombia Enthusiasts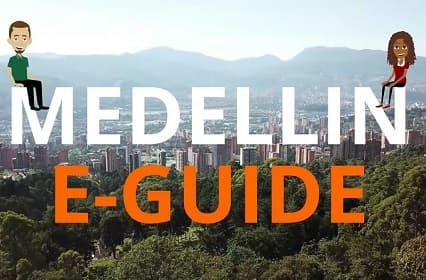 Video Course
Everything you need to know and more in one package! Get to know the good, the bad and the ugly of Medellin.
Source https://www.desktodirtbag.com/reasons-to-visit-colombia/#:~:text=As%20with%20most%20South%20American%20countries,%20Colombia%20is,of%20water%20%E2%80%93%20the%20Caribbean%20and%20the%20Pacific.
Source https://www.how-to-expat.com/post/pros-and-cons-of-living-in-colombia
Source