18 SAFEST Countries to Travel Right Now in 2022 (According to GPI Rank)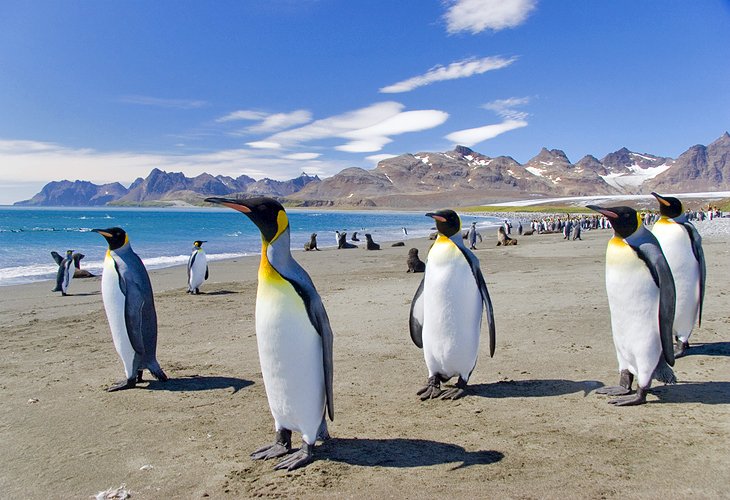 Basic travel wisdom includes an awareness of the dangers and risks inherent in any destination. Countries with historically high terrorism, crime, and violence rates are less likely to be candidates for your next vacation.
The Institute for Economics & Peace is a non-profit international think tank dedicated to shifting the world's focus to peace as a positive, achievable, and tangible measure of human well-being and progress. It has recently released the latest report in which they rank countries worldwide as the safest according to the Global Peace Index.
The index considers political and social stability, personal safety and security, public health, economic strength, and access to essential services.
The rankings from many public safety surveys are based on data collected over the past ten years. These surveys are conducted by IEP's network of over 350 experienced researchers in the public, private and civil sectors. These researchers conduct the world's most extensive surveys on global conflict, terrorism, militarism, organized crime, weapons proliferation, and corruption. To calculate the GPI, the researchers consider 23 indicators that cover the issues mentioned above.
The results are then compared to previous years' results to identify and measure any critical changes in these indicators.
Here are the top 15 safest countries to visit according to IEP Global Peace Index Report 2022.
1. Iceland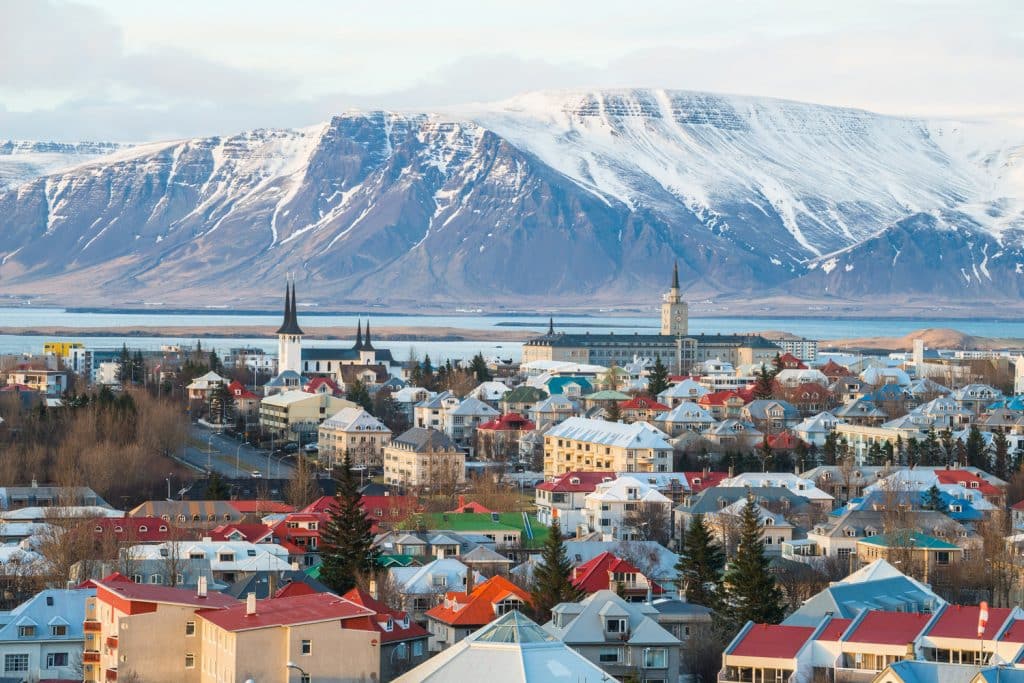 Reykjavik the capital city of Iceland.
This tiny island country in the North Atlantic Ocean is a favorite vacation destination for many Europeans.
Its capital city, Reykjavik, is geothermally active and is a popular tourist hot spot, especially among golf enthusiasts.
The country has a functioning and well-organized democracy. Its economy depends on fisheries, tourism, hydroelectric power generation, and aluminum smelting. Iceland has very low crime rates and high rankings in personal safety surveys.
Tourists can visit the famous Blue Lagoon geothermic spa or take advantage of the many hiking trails available. The northern lights are a popular attraction for star-gazers and photographers. Iceland also has a rich cultural heritage and hosts many festivals and concerts.
The people are friendly, easygoing, and welcoming.
2. New Zealand
New Zealand has a strong economy, with a small but growing population and a high standard of living.
Tourism is a significant contributor to the country's economy. The number of visitors during the summer season is expected to increase significantly in the next few years. Personal safety is high in this country.
People feel safe even in urban areas. While its islands are secluded and beautiful, New Zealand can also be accessed by ferry or plane. It is a favorite vacation destination for many Australians and English couples.
The government is dedicated to protecting the rights of its citizens. Work is being done to improve the country's infrastructure and prevent terrorism.
3. Ireland
This western European country's history dates back to the early Christian era. It has played a significant role in Western civilization. It has a stable democracy and high rankings on the Global Peace Index.
The country's economy is among the fastest growing in Europe, thanks to its expanding technological sector, which includes pharmaceuticals and life science. Ireland's main tourist attractions are the many castles dotting the landscape and historical sites like Newgrange. A passage tomb was built 5,200 years ago. T
ourists who enjoy the outdoors can hike in the Wicklow Mountains or view more than 1,000 plant species at the world-renowned Gardens of Ireland.
The friendly people and communities are havens for artists and musicians.
The crime rate is low, and the country has no history of internal conflict.
4. Denmark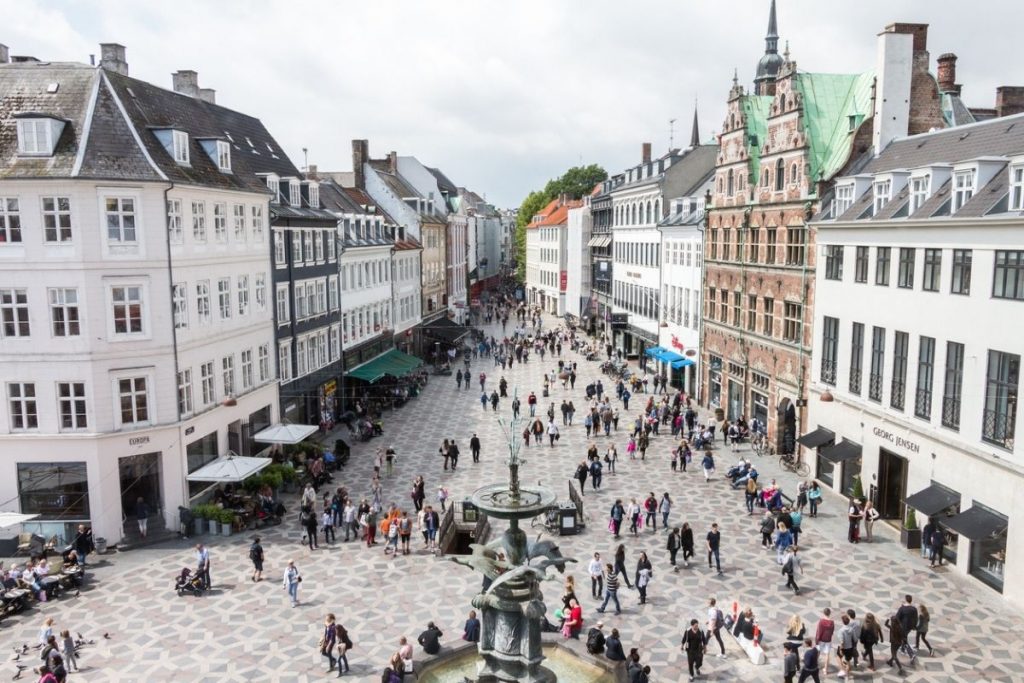 In Denmark, life is comfortable and peaceful. The country abolished its army to focus on developing social welfare programs, education, and cultural heritage. It has many protected national parks where you can enjoy scenic views or go hiking or biking.
One of its major attractions is the Scandinavian Contemporary Museum in Roskilde, which offers modern art and furniture exhibits.
Denmark also has a steady supply of fresh water and electricity. Law enforcement is effective, and there are few violent crimes, making it very safe.
5. Austria
This central European country is known for its diverse tourism options, including skiing, hiking, and horseback riding, as well as historical sites like the Great Alp Pipeline War and Salzkammergut Residency Palace. Its capital, Vienna, is a popular destination for European travelers.
According to the World Bank, people in Austria enjoy an excellent standard of living. The country has a modern infrastructure, including highways and a new high-speed rail line connecting Vienna to Berlin.
The country also has low crime rates, corruption, and economic control measures. The head of the state is the Federal President. The government has high rankings in personal safety and transparency.
6. Portugal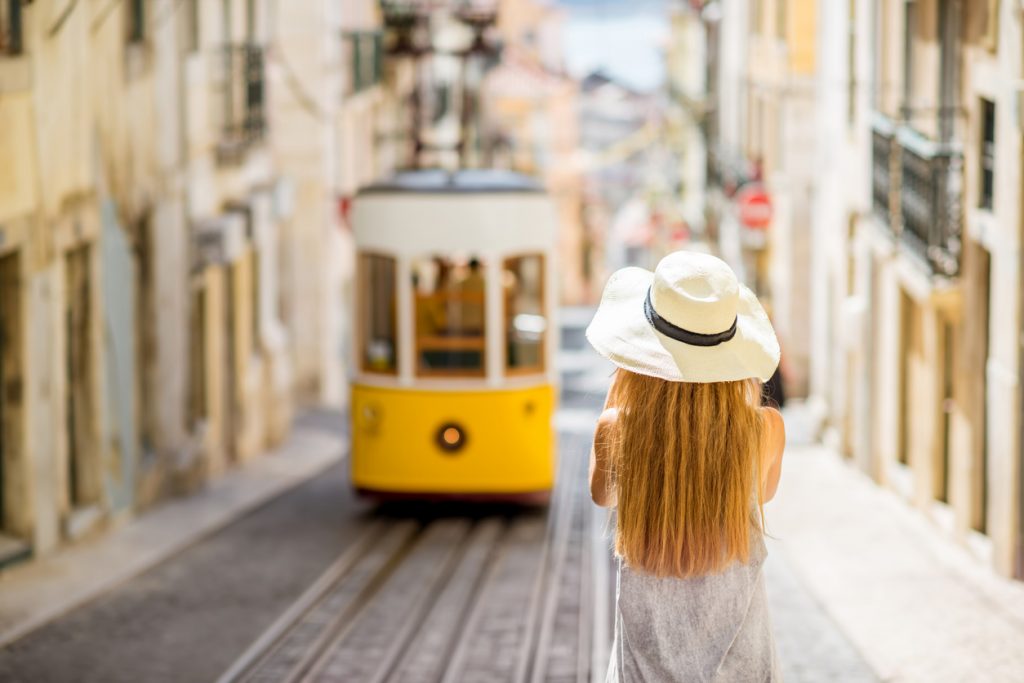 Portugal's rich and diverse history dates back to the Ice Age. It is located in the West Europe region.
Portugal's economy has recently been growing due to its expanding telecommunications, technology, clean energy industries, and functioning democracy.
It also has low levels of corruption and good political participation rates. Its main tourist attractions include the religious sites of Lisbon, a UNESCO world heritage site built by the Northern civilizations, such as crusaders and royal families over centuries.
Crime rates in the country are low, and people feel safe traveling in urban areas. There is no threat of terrorism, and the country is known for religious tolerance.
7. Slovenia
Slovenia has a vibrant society and an excellent quality of life. The economy is robust and has many financial institutions. Several universities with arts and sports facilities are free and open to the public.
The country has a strong record of respecting freedom of the press, religion, and political rights.
The capital is Ljubljana, a rich cultural hub that attracts tourists all year round. The city has been undergoing significant changes in terms of urban development. It is also a major center for research and development.
The country has excellent public services, including public health and education. Crime is low, and there are few reports of theft or personal violence.
8. The Czech Republic
The Czech Republic has a stable democratic government with a strong economy. It has many students and boasts the highest percentage of the OECD countries for tertiary enrollment.
The country has many natural landscapes to enjoy, including mountains and forests. Popular tourist destinations include Ostrava Salt Mines, Prague Castle, Karlovy Vary Spa City, and Cesky Krumlov Castle.
Prague has recently been voted one of the most livable cities in the world due to its low crime rates and modern infrastructure. It is also famous for its beer. The communities and societies in the country are safe, with social acceptance and high levels of personal freedom.
The best way to see this country is on foot or by bicycle.
9. Singapore
Singapore's economy is one of the most diversified in the world. It has a modern infrastructure and facilities, including clean water, electricity, and reliable Internet connectivity. You can access online media and participate in online activities without restrictions or censorship.
The economy is growing rapidly because of its growing business sectors, especially technology-based service industries such as software design, management services, and digital.
The country has a very efficient government and excellent strategic management. Singapore has outstanding institutions of higher learning, with many internationally-recognized educational programs.
The government boasts a high standard of personal freedom, and people can make their voices heard. Terrorism is practically absent from the country, and there is no threat of war.
10. Japan
Japan has low crime rates, especially when compared to other Asian countries. The economy is also one of the most stable in Asia, with relatively low unemployment rates.
Tokyo is one of the most densely populated cities. The city has many museums and exhibitions, and its many international film festivals held annually also attract tourists worldwide.
The culturally rich cities of Kyoto, Nara, Nagoya, and Osaka are famous for their ancient shrines, UNESCO world heritage sites, and traditional Japanese gardens.
11. Switzerland
Switzerland is renowned for its wealth and high standard of living. Its population is a little over 7 million. Its economy centers on banking and finance investments in business services and management consultancy.
Switzerland is also famous for its jewelry and watch-making industry. Its major tourist attractions include the Alps, lakes and waterfalls, museums of science and technology, and several castles.
The Swiss people are often regarded as very friendly, open-minded, and easygoing. Financial services are among the best in the world, and the country is famous for its excellent treatment of workers.
It has a progressive society, with female executives and a diverse religious community.
12. Canada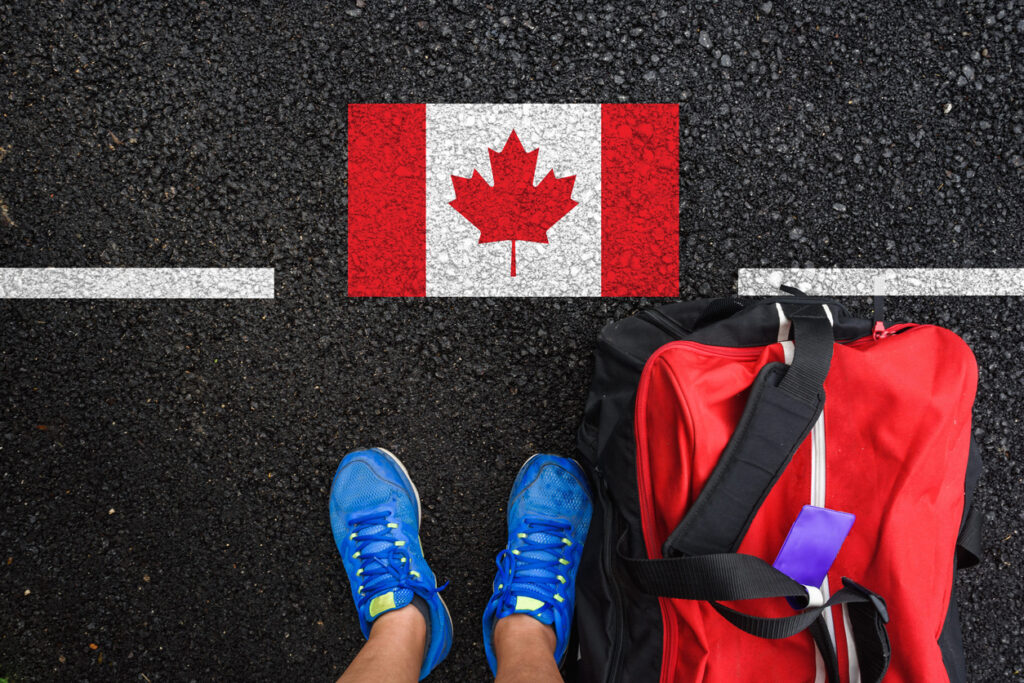 Canada is a developed country with modern facilities, including clean water and electricity. It is one of the most powerful democracies in the world, with a well-developed legal system. Its population is over 35 million, and it has low unemployment rates.
Canada has some of the largest gold deposits and petroleum and natural gas reserves.
The government ensures a free press, education, and religion. Ottawa is the capital of Canada, while Toronto and Montreal are the primary tourist destinations. The country has a health care system that is free and accessible to everyone, with public education and welfare.
Canadians are considered polite people who are welcoming to outsiders.
13. Hungary
Hungary is a small country with a population of about 10 million people. The government has several towns and settlements from ancient times, considered one of the most beautiful places in Europe.
Many places of interest, including castles and palaces, are located near Budapest. Budapest will likely remain the capital for many years because it is conveniently situated between Prague, Vienna, Munich, and Berlin.
Hungary is a safe country with low crime rates and violence, partly because of its strict gun control laws. You can also access online media without restrictions or censorship.
14. Finland
Helsinki, the capital of Finland, is the world's northernmost capital. Finland has an advanced education system, high literacy rates, and public health service coverage for all residents.
Helsinki has a modern infrastructure and impressive tourist attractions such as the Olympic Stadiums, which host sporting events during the summer months. Communities and societies in Finland are safe, with low crime rates.
The economy of Finland is substantial and diversified, with a high standard of living for its residents.
The country is a member of the European Union and has been actively involved in the European single market since 1995. It has very low unemployment rates and often features among the top ten best countries in the world to live in.
15. Croatia
Croatia has a population of over 4.5 million and is a developed country. The nation's economy is primarily driven by service industries such as financial services, tourism, and manufacturing.
Tourism accounts for over 5% of the entire economy. Tourism in Croatia mainly focuses on the Adriatic Sea's coastal areas, especially along the Istrian peninsula, where visitors can enjoy historical architecture and the area's natural beauty.
Zagreb is a safe and very modern city. Croatia is respected for its progressiveness, democracy, and freedom of speech.
The GPI report is one of the most reliable indices used to rank 99 % of the population in the world. The indices used are based on measurable and objective data from various authoritative sources like UNESCO, the CIA, and other statistical agencies. Research is ongoing to compile the best data that include a more direct approach to achieve a personal and sustainable estimation of human development.
16. Germany
Germany is a fascinating country with a lot to offer! The combination of old-world beauty and modern cosmopolitan centers makes it a great travel destination. With a diverse range of food, lodging, and beverage options, Germany is traditionally less expensive to visit than its European counterparts.
Germany is one of the world's top travel destinations, with an interesting and rich history narrated through its old-fashioned and colorful architecture, castles, palaces, cathedrals, and monuments, as well as beautiful landscapes, mountains, and forests, wonderful food, and beer.
Germans enjoy celebrating. From Oktoberfest to Christmas markets to Carnival and the world-famous Rhine in Flames, Germany has a fair for every occasion!
Germany is a risk-free destination. While there are always parts that are more dangerous than others, Germany is a safe country overall. The crime rate is minimal, and the German government takes precautions to protect its inhabitants and visitors.
17. Norway
There are numerous reasons to travel to Norway. Mountains, fjords, the Northern Lights, Sami culture, whale watching and much more await you in Norway, and the people are eager to welcome you. When you visit Norway, you will have once-in-a-lifetime experiences and the opportunity to cross something off your bucket list.
The country of Norway is renowned as the Land of the Midnight Sun. It is known for its breathtaking lakes and enchanted skies. Norway is also known for its languages, Vikings and folklore, environmental friendliness and oil production. In addition, many Norwegians are well-known skiers, frozen pizza lovers, and Tesla drivers!
Norway is widely considered one of the safest countries in the world. Even in major cities like Oslo, Bergen, Trondheim and Stavanger, the crime rate is extremely low. As in any other urban area, you should be careful, but there is not much to worry about.
18. Malaysia
Malaysia's diversity is what makes it so fascinating. In the same country, you can visit vibrant modern cities and colonial buildings, relax on some of the world's most beautiful beaches, and climb through lush green jungles.
For the curious traveler, there is never a dull moment in this historically and culturally rich city.
A natural retreat is never far from exciting metropolises, fashionable hotspots and innovative cuisine. A vacation at one of Malaysia's many spas or rural resorts, whether on sandy beaches or in the rainforests of the highlands, is a must.
Foreigners rarely become victims of violent crime. Petty crime such as pickpocketing, purse snatching and robberies are common, especially in tourist areas and at airports.
The risk of traveling to every country in South America, according to the US State Department
The risk of traveling to every country in South America, according to the US State Department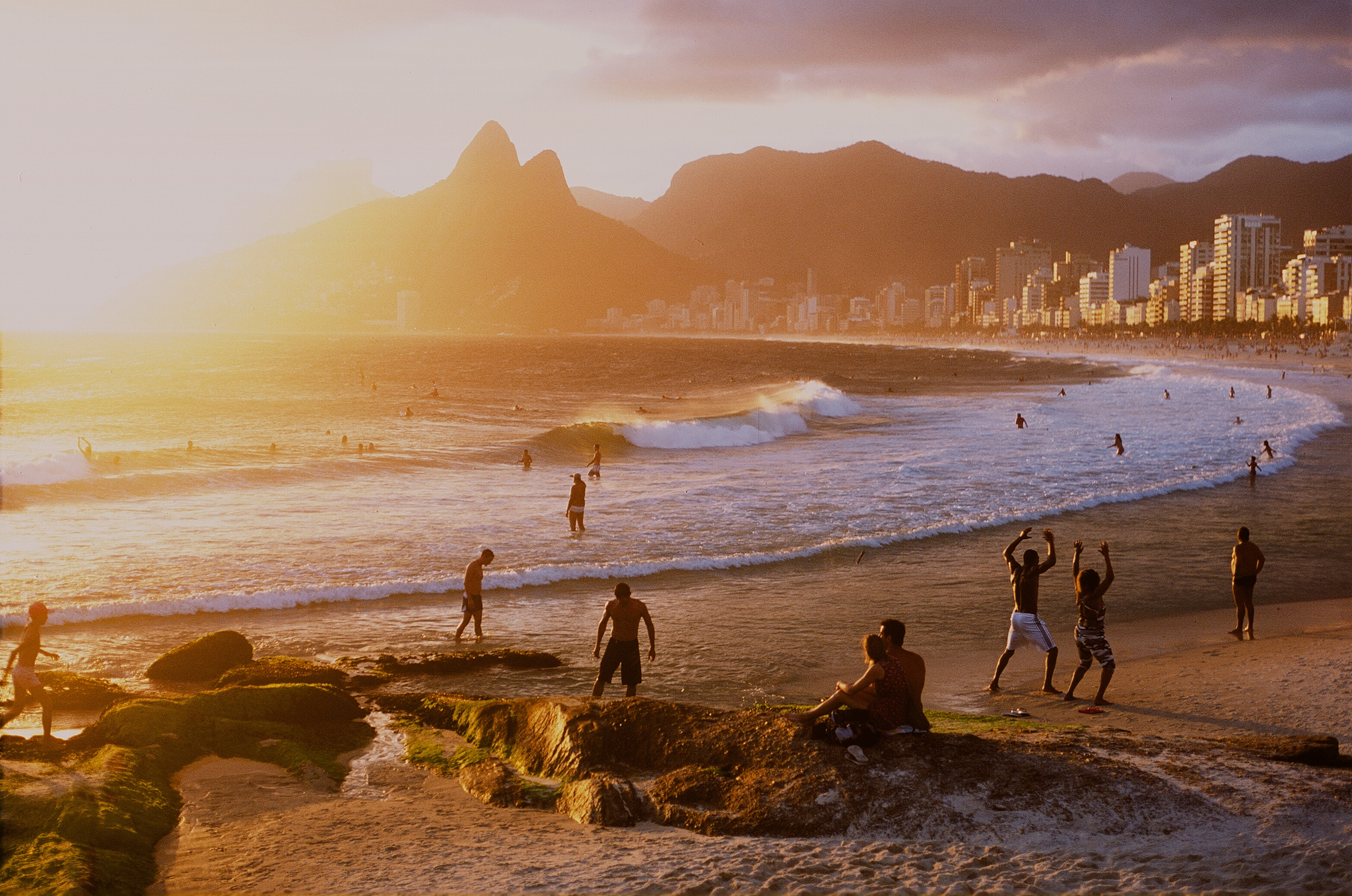 Foto: Flickr/Victoria Calligo y Solivella The US State Department classifies Brazil as a Level 2: Exercise Increased Caution in its travel advisories.
Before booking your next South American vacation, it's worth checking which countries are the most dangerous and why.
The US State Department ranks countries as levels 1 through 4, from least dangerous to most dangerous.
While Venezuela is the most risky level 4, the rest of the countries in South America are levels 1 or 2. Peru's travel advisory was just upgraded due to crime and the Pan American Games.
South America may be a perfect destination for your next holiday. But it's worth checking the US State Department advisories for each country to learn more about any risks before you get there.
The State Department uses four levels of travel guidance to offer Americans advice, set boundaries, and describe the risks of each country:
Level 1 – Exercise normal precautions
Level 2 – Exercise increased caution
Level 3 – Reconsider travel
Level 4 – Do not travel
Only one country, Venezuela, is classified as a Level 4, because of the ongoing conflict there. The other countries on the continent are all Level 1 or 2.
Here are the travel advisories for every country in South America, ranked from least to most risky based on the State Department's designation levels.
French Guiana – Level 1: Exercise Normal Precautions
Foto: View of Bourda's beach in Cayenne, French Guiana, October 16, 2011.sourceREUTERS/Benoit Tessier
The US State Department doesn't have any alerts set for the French territory.
Uruguay – Level 1: Exercise Normal Precautions
The US State Department doesn't have any alerts for the country, where every house has its own name.
Chile – Level 1: Exercise Normal Precautions
The US State Department doesn't have any alerts set for this country, which has 60 active volcanoes.
Suriname – Level 1: Exercise Normal Precautions
The US State Department doesn't have any alerts for South America's smallest country.
Paraguay – Level 1: Exercise Normal Precautions
The US State Department warns some areas have increased risk, including Amambay, Alto Paraná, Canindeyu, San Pedro, and Concepcion. The agency points out that along Paraguay's northeastern border, the illicit trafficking of arms and narcotics is going on with limited police presence.
Argentina – Level 1: Exercise Normal Precautions
Overall, the country is classified as the safest travel advisory. But the US State Department warns American travelers that street crime is a problem in Buenos Aires, Rosario, and Mendoza. Keep an eye out for muggers and pickpockets working the streets, restaurants, and bus and train stations.
Travelers are also warned about violent robberies on side streets after dark in neighborhoods in Buenos Aires. If heading out of the city alone, be wary – sexual assaults have reported against solo hikers and bikers on trails in regions along the border with Chile, according to the State Department.
Bolivia – Level 1: Exercise Normal Precautions
Bolivia is also classified as the lowest travel advisory. But the US State Department warns protests, strikes, and roadblocks are common. Outside Bolivia's large cities, emergency medical care may be inadequate. The government recommends being prepared when traveling to remote areas and inquiring about contingency plans for medical treatment.
In La Paz, "express kidnappings" are common, where tourists are forced to withdraw money from ATMS and then robbed.
The government also recommends being vigilant for imposters. Organized criminal groups may pose as police or as criminal victims to rob unsuspecting victims.
Peru – Level 2: Exercise Increased Caution
In July 2019, Peru's travel advisory was upgraded due to crime and the Pan American Games.
The US State Department warns travelers not to go to the Colombian-Peruvian border in the Loreto Region, because of crime, in particular drug trafficking, or to the Valley of the Rivers Apurimac, Ene, and Mantaro, because the area still has active terrorist groups. Both of these areas are rated a Level 4.
Travelers should be vigilant during the Pan American Games, from July 26 to August 11. They're a prime opportunity for thieves and criminals to target tourists, the advisory says. Avoid carrying largest amounts of money or valuables, and secure wallets and phones. The agency also recommends organizing taxis through apps, major hotels, or over the phone.
The State Department recommends Americans don't drive at night outside of cities.
Ecuador – Level 2: Exercise Increased Caution
The US State Department warns increased caution should be taken with increasing crime.
Parts of the country are at a Level 4 advisory, with the agency recommending not traveling to Carchi, Sucumbíos, and the northern part of Esmeraldas provinces, including Esmeraldas city, due to violent crime. In Esmeralda, transnational groups have killed local citizens and carried out targeted bombings on Ecuadorian military and law enforcement.
Brazil – Level 2: Exercise Increased Caution
The US State Department advises that American tourists exercise increased caution in Brazil due to crime.
"Violent crime, such as murder, armed robbery, and carjacking, is common in urban areas, day and night. Gang activity and organized crime is widespread," the advisory reads.
It warns travelers against going anywhere within 150km of Brazil's land borders with Venezuela, Colombia, Peru, Bolivia, Guyana, Suriname, French Guiana, and Paraguay. It also warns travelers against visiting "favelas" (housing developments), catching buses in certain areas, or visiting Brazil's satellite cities of Ceilandia, Santa Maria, Sao Sebastiao, and Paranoa after sunset.
Guyana – Level 2: Exercise Increased Caution
The US State Department warns violent crime such as armed robbery and murder is common, and recommends increased caution.
If American travelers do visit, the agency recommends being aware of your surroundings, not displaying signs of wealth like expensive watches or jewelry, being extra vigilant when visiting banks or ATMs, and not resisting any robbery attempts.
Colombia – Level 2: Exercise Increased Caution
The US State Department warns travelers there is crime, terrorism, and kidnapping throughout Colombia. Terrorists operate in some areas, and violent crime is possible, the agency says.
Parts of the country are a Level 4 advisory, with the agency recommending Americans don't travel to Arauca, Cauca (except Popayan), Chocó (except Nuquí), Nariño, and Norte de Santander (except Cucuta), because of crime and terrorism.
The following areas are a Level 3 advisory, and the State Department recommends Americans reconsider traveling to them: Antioquia north of Medellin, Caquetá, Casanare, Cesar outside Valledupar, Córdoba outside Montería, Guainía, Guaviare, Meta, Putumayo, Valle del Cauca outside the Cali and Palmira area, Vaupes, and Vichada.
Venezuela – Level 4: Do Not Travel
The State Department warns of crime, civil unrest, poor health infrastructure, kidnapping, and the arbitrary arrest and detention of US citizens. The agency ordered government employees and their families to leave the country in January 2019.
There are also shortages of food, electricity, water, and medicine.
The agency warns against travelling between Simón Bolívar International Airport and Caracas at night and not to take unregulated taxis from Simón Bolívar International Airport.
Is it safe to travel yet? Current travel guidelines for COVID-19
Travel restrictions are still prominent across the US and other countries.
For the most up-to-date news and information about the coronavirus pandemic, visit the WHO and CDC websites.
Are you dreaming about getting on a plane and traveling after a year of being stuck at home during the pandemic ? You're not alone. With the vaccine rolling out , we are getting closer to that reality. But whether or not you've already been vaccinated, widespread travel for everyone is going to take time.
In January, the Centers for Disease Control and Prevention announced that travelers boarding international flights to the US will be required to show proof of a negative COVID-19 test. This includes US citizens returning to the US after a trip, not just foreign travelers coming for a visit.
The CDC also recommends that international travelers returning to the US test again three to five days after arrival and stay at home for seven days post-travel.
As countries keep changing and adding travel restrictions, many people with cabin fever are wondering: Is it safe to travel yet? The pandemic is not over, so the obvious answer is no, not really, but it's worth discussing the caveats in light of the CDC's recent air travel announcement.
Is it safe to travel right now?
Even with enhanced safety protocols, it's not 100% safe to travel.
It's still not 100% safe to travel domestically or internationally, despite the ongoing rollout of the COVID-19 vaccine . While the vaccine offers a shred of hope, not enough people have been vaccinated to bring the US to herd immunity, and there's still risk of contracting the virus abroad.
Becky Liu-Lastres, a professor of crisis management and risk management in tourism at Indiana University, explains that "the sense of perceived safety is highly subjective."
"How an individual evaluates the situation is largely influenced by their personal experiences, their surroundings and their knowledge on the issue," Liu-Lastres says, so "people should take a look at the evidence, such as the number of cases [where they're going and coming from] and the potential health consequences of COVID-19, and then make the judgment."
Keep in mind that COVID-19 isn't the only risk of traveling right now. If you travel to an area with low ICU capacity because of high numbers of coronavirus cases and get in an accident that requires medical treatment or have some other life-threatening emergency, you may not be able to go to a hospital for treatment. Some states, including California, have issued warnings regarding ICU capacity and non-COVID-19, out-of-state travelers for those exact reasons.
When can we expect it to be safe to travel again?
It may not be truly safe to travel again, especially internationally, until the majority of countries reach herd immunity.
Stefan Cristian Cioata/Getty Images
Most experts agree that it won't be 100% safe to travel domestically until the US reaches herd immunity , and that it won't be 100% safe to travel internationally until the country of origin and the destination both have herd immunity.
The vaccine rollout will help expedite the long road to herd immunity, although there's no telling when enough of the population will be vaccinated to actually reach it. (Dr. Anthony Fauci has said it could take until the end of 2021 to vaccinate all American adults, although President Joe Biden has promised vaccines for every American adult by May .)
It's not realistic, however, to ban all travel until all countries have herd immunity. That said, "as long as the situation is being managed, meaning that people are recovering and no new cases are being reported nationwide or globally, then we are probably safe to travel again," Liu-Lastres says.
Can I travel internationally from the US?
It depends. Although the total number of international flights has been reduced during the pandemic, international travel is still happening — but the fact that airlines are running flights doesn't automatically mean it's safe to travel out of the US.
As with domestic travel, it's up to each traveler to weigh the risks of their situation, Liu-Lastres says, as well as check the safety protocols of the country you wish to visit.
Many countries have established their own policy on COVID-19 upon entry:
The UK requires travelers from the US to undertake a 14-day quarantine, unless they're an exempt traveler, which includes "high-value" travelers (e.g., elite athletes, performers), students and health care professionals. Travelers must also present proof of a negative COVID-19 test taken within three days of travel. Right now, it's still illegal for people living in the UK to travel abroad for leisure.
Other European countries still prohibit entry by tourists and other nonessential travelers from the US and other places. Before you travel, check the websites of US embassies and consulates in the area, as well as tourism and travel resources from the country you wish to visit.
Across Asia, many countries are gradually opening to international travelers with restrictions. China, for example, requires all travelers to take COVID-19 tests and these tests have to be taken in specific labs, which are examined and approved by the Chinese authority. They are also required to undergo a 14-day quarantine upon arrival and take additional tests. Other popular destinations, such as Korea, Indonesia and Thailand, require travelers to have a negative COVID-19 test to board a plane to the country and a 14-day quarantine upon arrival. As of Jan. 15, short-term travel to Japan for tourism and other reasons is prohibited for US citizens.
South America is in the process of reopening to tourists, although recent fears of a new coronavirus variant originating from Brazil have sparked other countries to ban travelers from South America. For North American travelers, most destinations in South America still don't permit travel for tourism. If travelers must go, most countries require them to present negative COVID-19 test results, normally recorded within 72 hours of boarding their final flight. Some South American countries also require 10 or 14 days of self-isolation upon entry.
No matter where you go, follow the country's COVID-19 rules and guidelines upon entry, for the entire duration of your visit and upon departure. After you travel internationally, follow CDC guidelines to keep your family and community safe.
What's the safest way to travel right now?
Consider taking trips by car instead of by train or plane.
Marco Bottigelli/Getty Images
The absolute safest thing to do is to not travel, but if you must travel, go by car. Traveling in your own vehicle allows you to control factors that affect your risk of contracting or spreading COVID-19, Liu-Lastres says. For example, you can keep hand sanitizer and antimicrobial wipes in your car and travel with your own food to avoid eating at crowded restaurants.
If you've been bitten by the travel bug and absolutely must cure cabin fever, "consider domestic destinations and carefully plan your trips," Liu-Lastres says. "You need to search for information related to your transportation as well as destinations … What self-protective measures can you take? For destination, where you are going to stay? And what attractions are you going to visit? Are there requirements for COVID-19 tests? Are the attractions still open? Is it safe to visit?"
These are just some example questions you would need to ask yourself before you take or even plan a trip, Liu-Lastres says.
What are the risks of traveling?
When considering travel, think about the risks posed to you and your family, as well as the risks you pose to others.
"Sometimes, without noticing, asymptomatic travelers may spread the virus to local communities," Liu-Lastres says. "That is one of the main reasons why travel bans are in place as a direct response to manage the pandemic."
Additionally, travelers risk catching COVID-19 and bringing it back to their home country, which can have severe health repercussions for themselves, their family and friends and their community as a whole.
For the destination and its residents, being in touch with travelers may expose residents to the risks of getting infected, which may further affect the destination community and stress local health care facilities.
So, not only does traveling expose you to new people and places that could increase your risk of catching the virus, but you could expose others to the virus without knowing it or become a burden on the hospital system of a country already struggling to treat residents, Liu-Lastres explains.
Coronavirus updates
The information contained in this article is for educational and informational purposes only and is not intended as health or medical advice. Always consult a physician or other qualified health provider regarding any questions you may have about a medical condition or health objectives.
Source https://www.travelinglifestyle.net/safest-countries-to-visit-right-now/
Source https://www.businessinsider.com/south-america-travel-warnings-us-state-department-2019-6
Source https://www.cnet.com/health/is-it-safe-to-travel-yet-current-travel-guidelines-for-covid-19/