Travel money guide: Europe
Planning a trip to Europe? Discover how you can get the most out of your travel money here.
In this guide
Travel money type
Compare
Locations
Compare more cards
Top picks of 2021
If you're heading to Europe to sightsee the Eiffel Tower, a Spanish flamenco dance or go on a business trip, you'll want to find out common methods of payment in the specific country you're visiting. Most European countries take Visa and Mastercard credit cards as a form of payment. Travel with a Capital One VentureOne Rewards Credit Card to avoid all the foreign transaction fees that most credit cards charge.
However, you'll need euros or the local currency in some countries like the Czech Republic, where restaurants and smaller shops may not be friendly to plastic. While there are European countries that use their own currency — for example, the Czech Republic and Hungary — the euro is the national currency of the majority of Western and Central European nations.
Our picks for traveling to Europe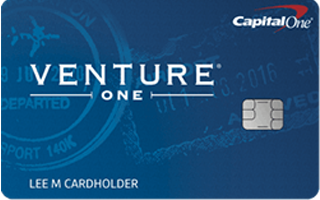 Travel card with no annual fee
Capital One VentureOne Rewards Credit Card
Send and receive 50+ currencies right from your phone
28+ currencies and real exchange rates. Crypto deposits aren't FDIC insured.
Travel card, debit card or credit card?
A prepaid travel card can be a good idea if you're staying within the European financial zone and the United Kingdom. If you're traveling to another destination like Croatia, the Czech Republic, Sweden or Hungary, you're better off using a credit card that waives the fee for foreign transactions — no ATM fees are a bonus too.
While there are travel cards that don't charge you for currency conversion — the back-end fees, exchange rate margin and juggling another account make a travel-friendly debit card a better option.
A credit card and debit card combination makes for a good mix to access cash and make purchases. A credit card is a must: Interest-free cards give you time to pay back your purchases, some cards offer free travel insurance and credit cards give you peace of mind through access to emergency cash.
Don't use a credit card for cash withdrawals — it's almost too expensive to justify. Use a debit card or a prepaid travel card to withdraw cash.
These are your options for spending money in Europe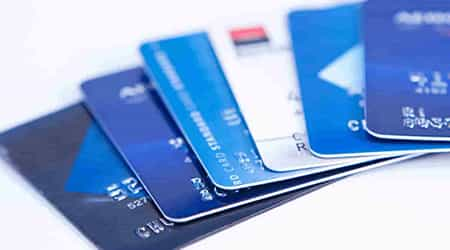 Compare credit cards for travel
Using a credit card
Look for travel-friendly credit cards that you can swipe without being charged a foreign transaction fee — typically 2% to 3% — or international ATM fee. For example, the Capital One Venture Rewards Credit Card will avoid the pesky foreign transaction fees while offering you 2x miles on all purchases. Choosing a travel credit card often means that you get purchase protection, travel insurance or a rental car collision waiver as part of your benefits, helping you get more bang for your buck with your card.
May have no international ATM fees
Operator fees may apply
Cash advance fees
Which credit card issuers are accepted in Europe?
You'll find Visa and Mastercard to be widely accepted in Europe. Generally speaking, you'll find merchants in Europe willing to accept American Express cards and even fewer that will take Discover cards. If you have an American Express card, you'll have the best luck using it in areas frequently traveled by tourists or business travelers.
High
High
High
High
Medium
High
Low
Medium
Compare travel credit cards
Narrow down top travel credit cards by welcome offers, rewards and annual fees to find the best for your budget and financial goals. Select Compare for up to four products to see their benefits side by side.
Best international debit cards
Using a debit card
Visa and Mastercard branded debit cards will work throughout Europe without a problem.
There are fees that come with international debit card use — mainly currency conversion fees and ATM fees. With a Betterment Checking debit card, you can get foreign and ATM fees reimbursed as you go to keep your wallet padded on your journey.
Tip: Debit card providers like Bank of America and Barclays are members of a Global ATM Alliance that waives international ATM fees.
May have no international ATM fees
No ATM operator fees on European bank ATMs for cash withdrawals
International ATM fee and currency conversion fee apply when withdrawing cash
Did you know?
You may be able to avoid the cash-advance fee and interest charges if you preload your own money onto your credit card. The rules are different for each provider.
The catch: You're waiving some anti-fraud guarantees when you preload your own funds onto your credit card.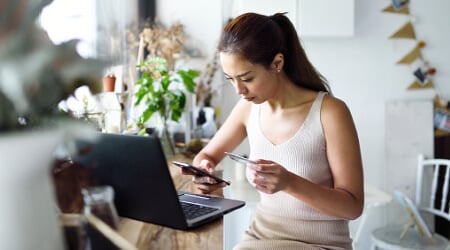 Prepaid travel money cards
Using a prepaid travel card
A travel card can hold multiple international currencies, and you save on the fee for currency conversion. You can load euros and GBP on most travel cards, but few other European currencies will be supported.
Multiple international currencies load euros and GBP on most travel cards
Currency conversion may apply
Conversion fee is almost double the charge than on debit and credit cards
Must read: Countries in Europe that haven't adopted the euro
If you're traveling to one of these European countries, consider using a debit card or credit card rather than a prepaid travel card. A currency conversion fee applies if you're spending in a currency not loaded on the card. In most cases, the conversion fee is almost double the charge than on debit and credit cards.
"Although the United Kingdom is not a part of the Euro Zone, all travel cards let you load pounds sterling. Preload both euros and pounds and you can use the one card to spend on both sides of the English Channel."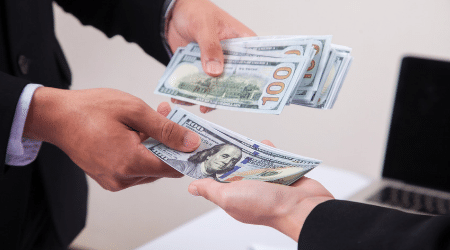 Cash pickup services
Paying with cash in Europe
There are places where you'll need cash, but card payments are pretty standard throughout Europe. Contactless card payments are common in places like France and Germany, but cash is necessary if you're heading off the beaten track — places like smaller Greek islands predominantly use cash.
Payment flexibility
Convenience
Difficult to manage expenses
Higher risk of theft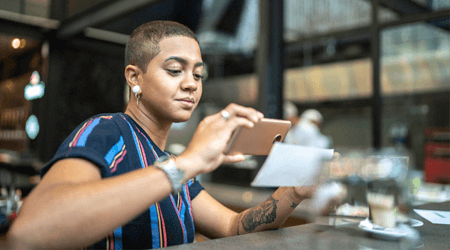 Traveler's checks guide
Using traveler's checks
It's not necessary to take traveler's checks with you on your trip to Europe. Financial institutions offer money-back guarantees if you're the victim of fraud, and there's a limited number of places where you can cash your checks.
Can be costly with initial purchase charges
Not all merchants accept traveler's checks
European currency
Although the euro was officially introduced in 1999, European citizens didn't start to see the new notes and coins till sometime in 2003. The notes are all different colors and feature different architectural designs from different eras.
The main banks in Europe are:
HSBC Holdings plc, GBR
BNP Paribas SA, FRA
Crédit Agricole Group, FRA
Deutsche Bank AG, DEU
Banco Santander SA, ESP
Barclays plc, GBR
Société Générale SA, FRA
Groupe BPCE, FRA
LLoyds Banking Group plc, GBR
ING Groep NV, NLD
UniCredit SpA, ITA
Royal Bank of Scotland Group plc, GBR
Intesa Sanpaolo SpA, ITA
Crédit Mutuel Group, FRA
UBS Group AG, CHE
Buying currency in the US
If you really want to buy euros before you leave, consider nonbank foreign exchange providers such as Travelex. Travelex lets you order cash online and pick it up at the airport before you leave.
You won't need euros to pay for your visa when you arrive in Europe. Americans get an automatic 90-day visa on arrival.
Refreshing in: 60s | Tue, Nov 22, 06:42AM GMT
Exchange rate history
It's very difficult picking the future movement of currency pairs, especially the top two traded currencies in the world. The euro was adopted in 1999, and in 2002 it was introduced as the legal tender — circulating and being used in 12 countries.
The value of the dollar next to the euro dropped significantly in 2008 when an economic crisis made its way around the world. For the last three years, 1 euro has been worth about $1.10 to $1.30.
Find cash and ATMs in Europe
Most airports and banks across Europe will house ATMs inside that are friendly to Visa and Mastercard, though you may see Visa's Plus or Mastercard's Maestro or Cirrus symbols on the machines. When you're withdrawing cash abroad, it's handy to use an account that doesn't charge currency conversion or international ATM fees. The Betterment Checking debit card, for example, reimburses these foreign fees, leaving more cash in your account to spend on your travels.
How much should I budget to travel in Europe?
Countries like France and Germany are a touch more expensive than places like Greece, but no matter where you are in Europe, your trip is going to be as low-cost or expensive as you let it be.
Some basic prices across Europe
Accommodation is likely to be your biggest expense when you're visiting Europe. When it comes to food, if you're eating in a restaurant, prices will be higher than grabbing a bite on the street (gyros in Greece), trapizzino in Rome, or a jambon et fromage baguette (ham and cheese sandwich — far better than it sounds) in France are all less than five euros.
We've included a snapshot of some prices for budget, mid-range and top-end hostels and hotels in different European countries below. All prices are in US dollars.
Greece (Athens)
Germany (Berlin)
France (Paris)
Italy (Rome)
Accommodation
Hostel
$15 per night
Hostel
$15–$25
Hostel
$35 per night
Camping
$15 per night
Hostel
$25 per night
Meals
Gyros (street)
$3.50
Small beer (supermarket)
$1–$2.50
Currywurst (street)
$3.50
Beer (supermarket)
$2.50
Baguette (supermarket)
$1.75
Cheese (supermarket)
$3.50
Average wine (supermarket bottle)
$2.25–$8
Pizza (restaurant)
$6–$12
Wine (restaurant)
$6–$12 per glass
Activities
Walk around the Acropolis and Parthenon (pay $35 to go inside or enjoy the spectacular view from the outside for free)
Walking tour of Berlin
Free (although it's polite to tip the guide a couple of euros at least)
Get the food items mentioned above and camp at the Champ-des-Mars for a view of la Tour Eiffel.
Walking tours of Rome
Free (plus a tip for the guide)
*Prices are approximate and based on summer seasonality and are subject to change.
In most European countries, you can expect to pay anywhere from 10 to 30 euros for a meal in a mid-tier restaurant. Once you hit 5-star restaurants, prices will be comparable to high-end restaurants in the US.
Tip: If you're at a restaurant, the plat de jour (plate of the day) will be one of the cheapest and best-tasting dishes on the menu.
Case study: Kyle's experience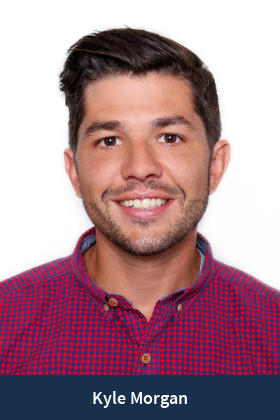 During my Eurotrip, I dropped pins on the map in Amsterdam, Bruges, Paris, Arles and Provence. I brought along my Wells Fargo Propel American Express, Wells Fargo Platinum Visa, Wells Fargo debit card and $500 USD.
When I landed in Amsterdam and was waiting at baggage claim, I spotted a local ATM and withdrew 100 euros using my debit card. The withdrawal cost me $113.49, plus a $5 non-Wells Fargo ATM transaction fee. I didn't mind the fee because this was enough to buy a SIM card and catch a train downtown — and it left me with about 70 euros.
It didn't take long to realize that I made a mistake with the credit cards I'd brought. While the Wells Fargo Propel American Express® Card had no foreign transaction fee, I neglected to research what the American Express acceptance rate was in Europe — not good. And I didn't want to use my Wells Fargo Platinum Card because that came with a 3% fee for overseas purchases.
If I was traveling alone, I would have come home to a credit card bill riddled with fees. Luckily, my partner brought along her United℠ Explorer Card, which is a Visa (high acceptance rate) and has no foreign transaction fees. Since then, I've gotten my own United℠ Explorer Card.
As for withdrawing money from ATMs, I only took out another 100 euros for tipping and small purchases. And the $500 USD I brought along? That, and then some, went right to my partner to repay the money we spent on her credit card.
One piece of advice: Don't be like me and rely on your partner's credit card.
Travel insurance for Europe
Eurotrips are almost a compulsory rite of passage for young Americans who want to cross the pond, but don't let your sense of adventure get you in trouble. Protecting your European vacation with travel insurance is a smart way to ensure that you are financially protected against unexpected travel expenses. Travel insurance may cover:
Using credit cards in Europe – what you should know
Working out how to get your travel money sorted for an upcoming trip? You've got a few options. You can exchange and carry cash, but using credit, debit and prepaid cards when you travel can often be a safer and more convenient choice.
Using your credit card in Europe should be possible, but there are a few things you need to know to make sure your card will be accepted, and avoid unnecessary fees for spending abroad. This guide covers it all.
Chip and PIN cards
Chip and PIN cards are standard in Europe. If you have a chip and signature card it might be worth asking if your bank can give you a PIN, or getting yourself a new card which uses chip and PIN technology, to make your trip easier. Using a Wise borderless Mastercard is a chip and PIN solution as well as a great way to save money while you travel. More on that in a moment.
If you don't have a chip and PIN card, you will still be able to manage most purchases. However, you may run into a few issues, such as staff not understanding how to swipe a card, or not having a pen handy. European customers have been using PIN numbers instead of signatures for so long, you may even find that younger staff have never been asked to take a chip and signature transaction.
Signature cards can't be used in some situations, such as self check-outs in supermarkets. Having a second card, with a PIN available, is a smart solution.
Travel with ease with Wise
A great way to get a chip and PIN card – and save time and money when you travel – is to open a free Wise multi-currency account and get a linked Mastercard.
You can hold 40+ currencies in your account, and switch between them using the mid-market exchange rate for just a low, transparent fee. You'll then be able to spend any currency you hold, for free, using your Mastercard. Top up in dollars, switch to euros or any other currency you require, and you're good to go.
Avoiding unnecessary hidden fees
Using a card when you travel is a convenient way of paying for things, and means you don't have to carry around or exchange too much cash. However, there are a few fees to watch out for – here's a run down.
Choose to pay in the local currency – skip DCC
One common fee – and a massive headache for travellers – is dynamic currency conversion (DCC). This is where you're asked if you want to pay in your home currency – dollars – instead of the local currency in your destination.
It seems like an easy way to avoid working out the currency conversion in your head, but actually paying in dollars will mean you pay more. You'll be exposed to extra fees and won't get your card provider's regular exchange rate. Pay in the local currency at your destination to get the best deal available.
How to avoid the foreign transaction fee
Foreign transaction fees are added by many card providers, and can mean you pay 1% – 3% more for spending on your card when you're overseas.
Check your own card terms and conditions to see if this applies to you. If it does, you might be better off getting a separate card for use when you travel, such as the Wise borderless Mastercard which lets you convert currencies using the mid-market rate, and spend any currency you hold without needing to worry about foreign transaction fees.
Don't take out cash with a credit card
If you withdraw cash using your credit card, you'll often need to pay a cash advance fee, in addition to any foreign transaction fee that's levied. You then also need to pay interest on any credit card balance which is not cleared. These costs can quickly ramp up, making it a smart idea to avoid using your credit card for ATM withdrawals wherever possible.
Essential tips for using your credit card in Europe
Before you head off, here are a few more ideas to make sure your trip goes well.
Always carry some cash
Cash is still more widely used than cards in many countries in Europe. And if you're planning on getting off the beaten track, shopping in markets or eating like a local in smaller restaurants and food stalls, cash is essential. Keep some on you at all times.
Carry a second card
Holding a couple of cards is a good plan, ideally on 2 or more networks in case one is not accepted wherever you end up. Why not get yourself a Wise multi-currency account and linked Mastercard so you can exchange funds at the mid-market rate, and spend while you travel without foreign transaction fees.
Choose a card network that's accepted worldwide
In Europe, Visa and Mastercard are the most popular card networks. American Express is also widely accepted, but you will run into merchants who won't take an Amex card as payment. Discover cards are not common in Europe.
You can get specific information for your card network, online. Learn more about general acceptance internationally, or locate a local ATM wherever in the world you are. Here are some resources to help:
Call your bank or card company before travelling
Credit cards are monitored continuously to protect customers against fraud. If unusual transactions show up, you may find your card company tries to get in touch to check it's you using the card. If they can't confirm this, your card will be limited or blocked for security.
Avoid this issue and inconvenience by telling your card provider that you're planning on being out of the country. It's also a smart precaution to check that the personal and contact details they hold are up to date, so your card provider's customer service team can get in touch if they need to.
Be careful with your cards
It's very easy to forget about security and safety when you're on vacation. You're there to relax, after all. However, nothing ruins an overseas trip as quickly as having your cards stolen, or losing them while you travel. In most cases you don't need to take any more precautions than when you're at home, but being careful with your cards is a must.
Planning how to manage your money while you're abroad isn't the most exciting part of arranging your vacation. But getting it right can save you money and stress later. Use these handy tips and ideas to make sure you can spend safely with your credit cards when in Europe – and have a great trip!
This publication is provided for general information purposes only and is not intended to cover every aspect of the topics with which it deals. It is not intended to amount to advice on which you should rely. You must obtain professional or specialist advice before taking, or refraining from, any action on the basis of the content in this publication. The information in this publication does not constitute legal, tax or other professional advice from TransferWise Limited or its affiliates. Prior results do not guarantee a similar outcome. We make no representations, warranties or guarantees, whether express or implied, that the content in the publication is accurate, complete or up to date.
How to pay for purchases on European trips — we break down the pros and cons of using cash, credit cards, and debit cards
Email Link icon An image of a chain link. It symobilizes a website link url.
Insider's experts choose the best products and services to help make smart decisions with your money (here's how). In some cases, we receive a commission from our our partners, however, our opinions are our own. Terms apply to offers listed on this page.
There's more than one way to get the cash you need for your trip to Europe. You can use a credit card, get cash out of an ATM, or exchange currency before you leave the country.
Credit cards offer the most affordable way to make purchases abroad, but only if you have a credit card with no foreign transaction fees.
Beware of liability involved with using a debit card or ATM card abroad. If you report fraudulent activity between two and 60 days after it takes place, you could be on the hook for up to $500 in fraudulent charges, according to the Federal Trade Commission (FTC) .
Planning your first vacation to Europe can be exciting and overwhelming. There are huge details to pore over, accommodations to book, and long, pricey flights to prepare yourself for — unless you're using airline miles, of course. Plus, you'll want to plan an itinerary that includes all the famous sights, ancient art and ruins, and restaurants you want to visit.
While there's plenty you can book and pay for ahead of time, you'll also need to have a strategy in place to pay for items once you arrive. How will you pay for that homemade truffle pasta you've been craving? Gelato? Trains? Will you exchange currency before you arrive, get cash out of an ATM, or pack a credit card for the trip?
It's totally up to you to decide whether you use cash or credit in Europe, and there's really no right or wrong choice, either. Just know that there are notable pros and cons with each payment method, and plenty to mull over as you decide.
Exchanging currency before you arrive
One way to financially prepare for your first trip to Europe is exchanging currency at your local bank before your trip. Most banks let you exchange for almost any currency in Europe, although you typically need to provide some notice (one to two weeks should be fine).
While having currency in-hand when you arrive in your destination may sound ideal, note that this is not the most affordable way to pay for your vacation.
Banks and credit unions charge a fee to exchange hard currency, although these fees can vary. A 2018 study from WalletHub showed an average fee of $4.20 USD when converting $300 USD to Euros at a bank, for example. That's not a ton of cash to lose in the transaction, but these fees can and do add up.
Pro tip: Don't rush into your bank the day before you leave and expect your bank to have hundreds of dollars in Euros or Norwegian krones on hand. Chances are, they won't have what you need.
Pros of exchanging currency ahead of time:
Having local currency in-hand when you arrive in your destination provides a sense of security
You won't be stuck without any cash if your ATM card isn't working
Cons of exchanging currency ahead of time:
It's easy to get stuck with extra currency if you don't spend it all
It can be difficult to get the right amount of money if you're traveling to multiple European destinations that don't use the same type of currency
Using a credit card abroad
Another way to pay your way through Europe is with a credit card, and this strategy is one of the best — and most affordable — available. Using a credit card for purchases abroad means you'll get access to the most realistic and accurate exchange rates, meaning you won't pay more for something than you have to.
Not only that, but credit cards offer consumer protections you don't get with other forms of payment. If you have a wad of cash that's stolen during your trip, you're out of luck. If someone uses your credit card fraudulently, on the other hand, your liability is limited to just $50 if reported right away, according to the Federal Trade Commission (FTC) . Most credit cards even have zero-liability policies for fraudulent charges.
Credit cards are the most affordable for purchases abroad when you choose a card with no foreign transaction fees. Cards like the Chase Sapphire Preferred® Card and Chase Sapphire Reserve® fit the bill, but there are plenty of others to consider .
Pro tip: Beware of dynamic currency conversion — a pricey situation where an overseas vendor chooses to charge your card in your currency and not theirs. This will virtually always cost you more money, so make sure to avoid it at all costs. Whenever you buy something abroad with a credit card, tell the merchant to charge in the local currency — never assume they'll do it automatically.
Pros of using a credit card:
Zero fraud liability if someone steals your credit card or your credit card numbers
You don't have to deal with physical currency
Cons of using a credit card:
Small vendors and shops may not take credit cards, especially in small towns and villages
You'll need to tell merchants to charge in the local currency to avoid dynamic currency conversion
Getting cash out of an ATM
Another way to access cash in Europe involves waiting until you arrive and getting money out of an ATM. This option is typically more affordable than exchanging currency at home, but it's more expensive than using a credit card. That's because you will likely have to pay a fee to access money from a foreign ATM outside your network. You may also be required to pay an exchange rate of 1% to 3%, along with a transaction fee that could be in the $5 range.
You can minimize transaction fees and ATM fees charged by your bank by taking out large sums of money at once instead of several small withdrawals during your trip. You can also avoid them completely by choosing a bank that offers a broad network of ATMs in your destination, or one that waives ATM fees outside your network.
For example, many travel enthusiasts swear by Schwab Bank's High Yield Investor Checking Account due to the fact it reimburses for international ATM fees at the end of each month. The new Chase Sapphire Checking Account from Chase also offers free ATM withdrawals with no Chase fee at foreign ATMs, refunded fees from other banks, and no foreign exchange rate adjustment fees.
Pro tip: Call your bank to let them know about your travel plans before you depart. If you don't, there's a good chance your card will be flagged for fraud when you try to use it the first time.
Pros of getting cash out of an ATM:
Can be affordable if you have an ATM card that waives foreign ATM fees
Only get the cash you need and you don't have to go to the bank before your trip
Cons of getting cash out of an ATM:
Fees can be high with some banks and in some destinations
Hackers and thieves abroad can use skimming devices to steal your banking information
The bottom line
At this point, you're probably wondering why you shouldn't just use your debit card abroad. While you can absolutely do so and there may not be many fees or charges involved, I don't normally suggest it due to the lack of consumer protections you get when you use debit.
Where you are limited to $50 in liability when someone uses your credit card for fraudulent purchases, your liability for fraudulent debit card purchases is only $50 if you report the fraud within two days. After that, your liability goes up to $500 if you report the fraud between two and 60 business days. After that, your liability is limited to "all the money taken from your ATM/debit card account, and possibly more," notes the FTC. Keep in mind, however, this same law also applies to your ATM card and your ATM number.
As you can see, there are pros and cons with any way you pay. Educate yourself on the basics and make sure you have a plan before you hop on a plane. Europe is an amazing destination to visit, but you'll need money to see and do everything on your list.
Holly Johnson is a credit card expert, award-winning writer, and mother of two who is obsessed with frugality, budgeting, and travel. In addition to serving as contributing editor for The Simple Dollar and writing for publications such as Bankrate, U.S. News and World Report Travel, and Travel Pulse, Johnson owns Club Thrifty and is the co-author of "Zero Down Your Debt: Reclaim Your Income and Build a Life You'll Love."
Close icon Two crossed lines that form an 'X'. It indicates a way to close an interaction, or dismiss a notification.
Source https://www.finder.com/travel-money/europe
Source https://wise.com/us/blog/using-credit-cards-in-europe
Source https://www.businessinsider.com/personal-finance/using-credit-cards-in-europe-cash-vs-card