Do Americans require a visa for visiting Europe? in 2021? All you need to know about the EU's change in entry regulations.
With countries like Spain, France, Germany and Italy, Europe is undoubtedly the most frequently visited continent of the world. However, travel these days is in constant flux. So many are asking: do Americans require a visa for visiting Europe?
Europe welcomed more than 40 million foreign visitors in 2019. Besides offering few of the best museums, cuisines and architecture of the world, Europe has always been one of the most popular destinations for travellers from the US. And they usually don't require owning a tourist visa for visiting majority of the countries.
In 2016, the European Union (EU) was planning to introduce the new rule where US and Canadian travellers would require visas for entering Europe. However, as the lawmakers dropped the execution of the plan till further notice, the Americans literally breathed a sigh of relief. Nevertheless, this piece of good news wasn't for the long term.
Since the 1st of January, 2021, all US citizens traveling to the Schengen-zone countries of Europe will require registering through the ETIAS or the European Travel Information and Authorization System. Irrespective of the duration for which you're visiting the country.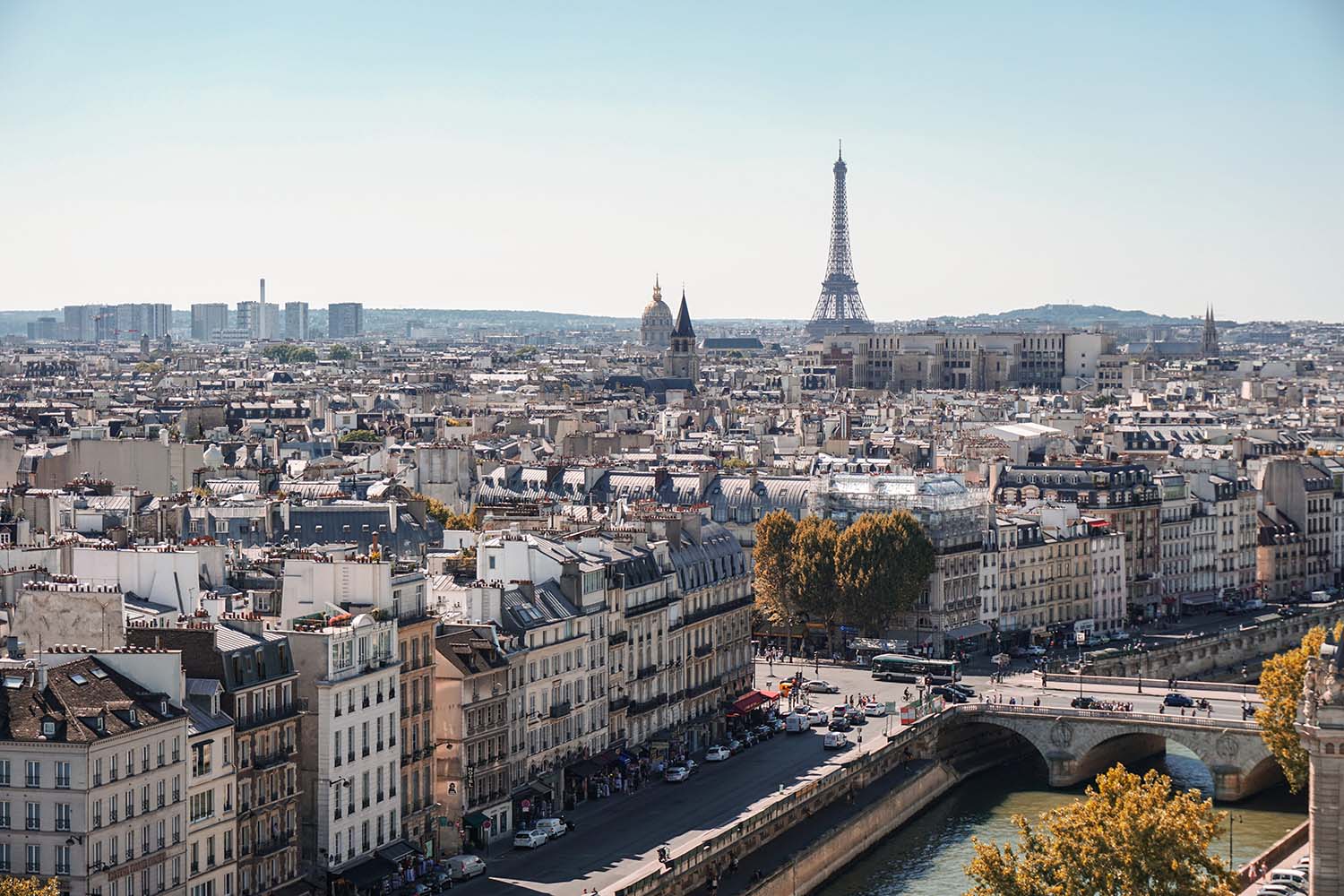 Photo, Alexander Kagan.
What is ETIAS? Is this a VISA?
Well, according to the European Union, this is not a VISA. Instead, as per their opinion, the citizens of visa liberalisation countries will keep traveling the EU without a visa but they just have to focus on the ETIAS requirements for US citizens.
They should get an authorisation for traveling, through ETIAS, before initiating their trip. No, if you thought you have to visit the consulate for all this, you're wrong. Neither will the ETIAS travel authorization impose any of the VISA-like obligations nor will it require any collection of biometric data. There's much less information required than what is needed during the procedure of visa application.
How can I get the travel authorisation?
Hey there, before you go off to cancel your 2021 trip to any of the Schengen countries, bear in mind that ETIAS authorisation isn't a difficult task. All you need are a passport that is valid for three months after your intended stay in the destination country. Also a debit/credit card and an email account.
For the VISA application, travellers should fill out the ETIAS registration form and enter their full name. Their place of birth. Present address. Along with various other nationality and passport details. They also have to write answers to questions on terrorism, drug abuse, human trafficking, employment history, criminal history and past travel record to Europe. As per officials, you'll just take ten minutes to complete this questionnaire.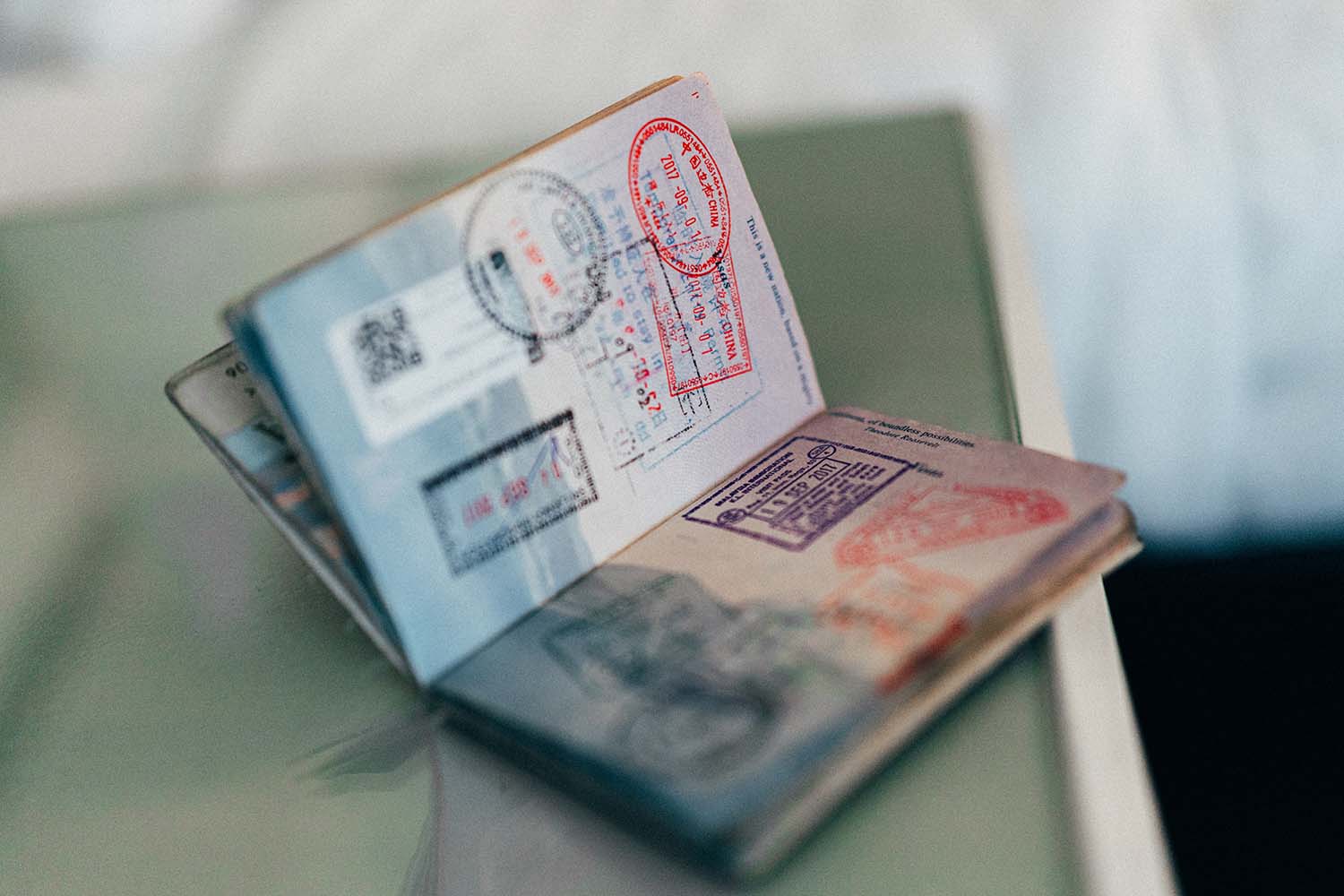 Are there any chances of getting denied?
The officials of European Union assure us that a minimum of 95% of the applicants get approved within few minutes. However, if you're the unlucky one and your application gets denied for some valid reason, you'll be given 96 hours to offer new documents as requested by the officials. You also enjoy the right to an appeal.
Do I need multiple approvals if I plan to visit multiple countries?
No. Just one approval will cover all the countries that you visit in the Schengen zone.
Is the US only being chosen for the ETIAS?
No. As per an EU official, ETIAS is very soon going to be a travel documentation for each and every traveler who visits Schengen member states without a visa. Presently, the list comprise of 60 countries and US is one among them. This system has started being imposed on the respective countries from early 2021.
What is the reason behind all these new rules?
Just as other regions of the world, Europe has very recently thought of sprucing up its security level to avert any future issues with terrorism and illegal migration. It is also worth mentioning here that the whole US ESTA system also demands pretty much the same details from travellers of Europe who are heading towards North America. The ETIAS system will stay put for many years now.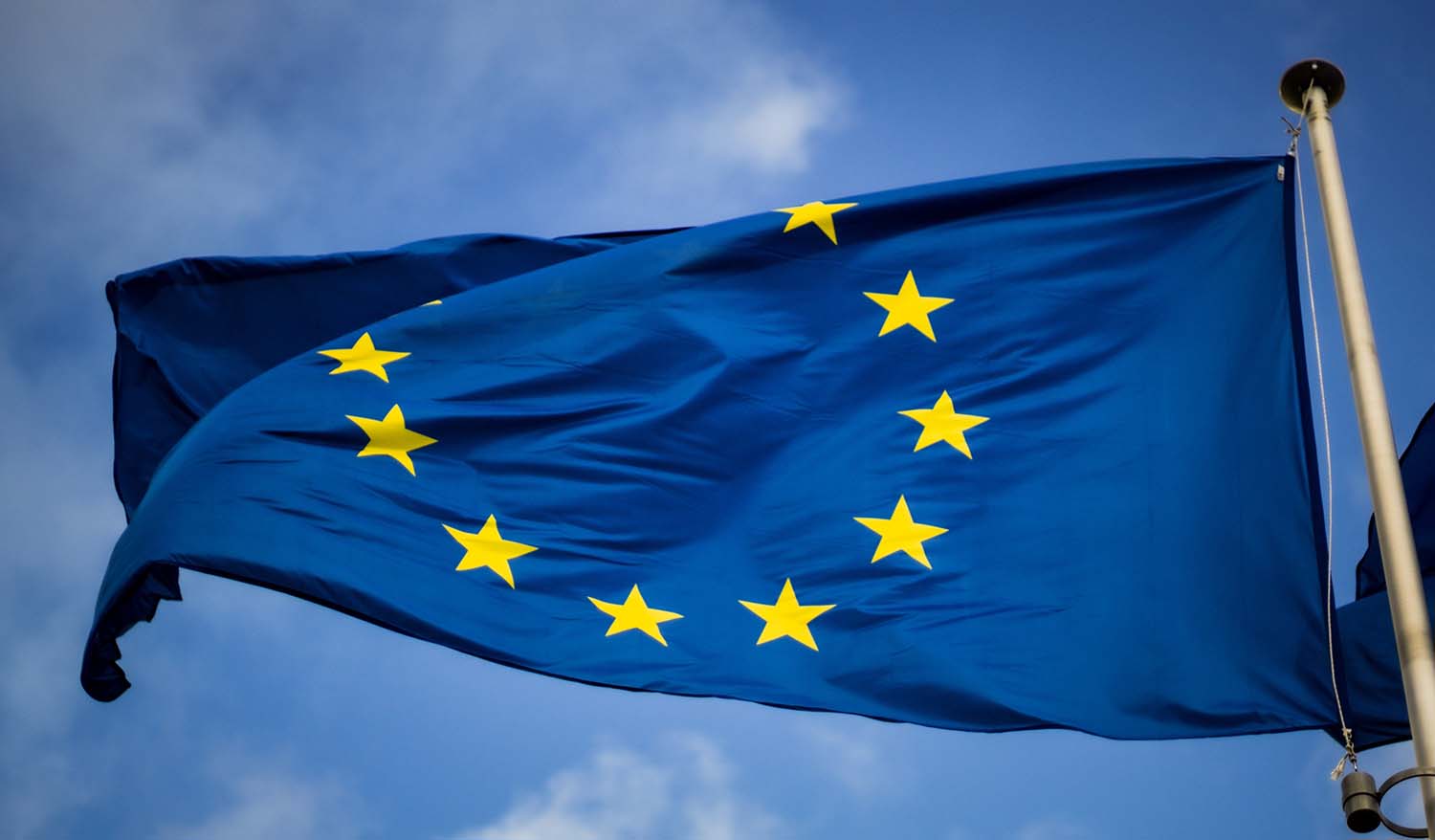 Photo, Christian Lue.
How long is the ETIAS system valid for?
As the application is confirmed and processed, the license to enter Europe will stay valid for three consecutive years. This means you may exit and enter as many times you wish without having to reapply. However, you won't be allowed to stay longer than 90 days at a stretch.
What are the rules of traveling to Europe in 2021?
So, do Americans require a visa for visiting Europe in 2021? Americans could travel to Europe for less than 90 days without having to own a visa. And they didn't even have to fill out any ETIAS application forms. However, things will be different in 2021 and now you'll need an ETIAS visa to enter Europe.
Therefore, if you're planning to travel to Europe from the US, you should prep up for the ETIAS authorisation so that you don't delay the process of obtaining your VISA which is the ultimate permit to enter Europe.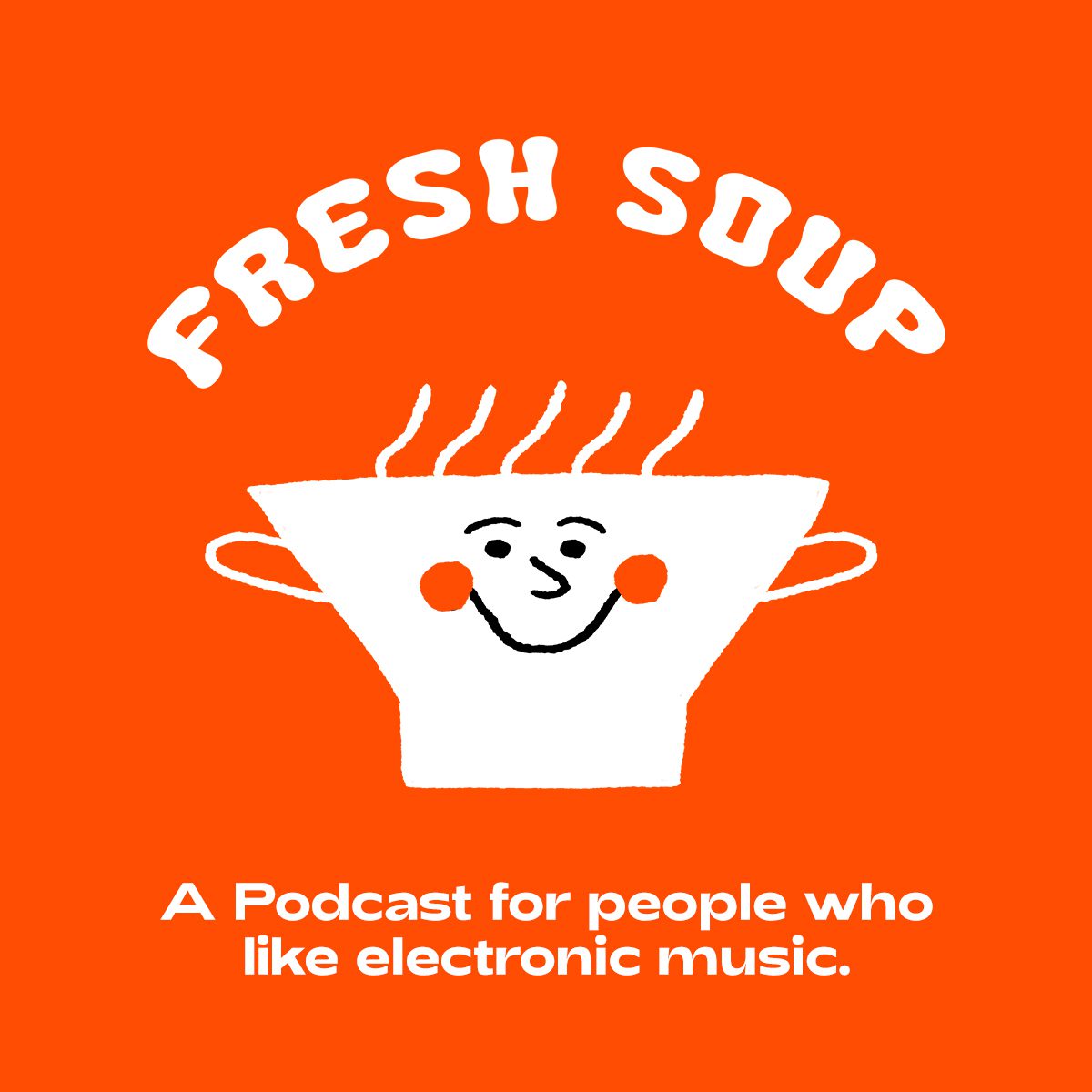 Staff Favourites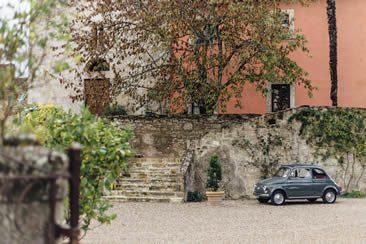 The full story: arty organic estate Borgo Pignano takes us through the beginning, middle and ending.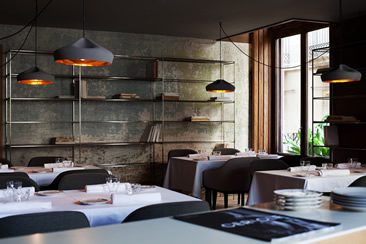 Barcelona cultural hub El Cercle brings together gastronomy, art and history.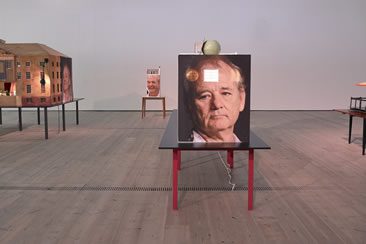 Brit artist Brian Griffiths puts Bill Murray centre-stage in thought-provoking new installation.
US Citizens Traveling to Europe – EU Visa and Entrance Criteria
For most places globally, getting to Eu has never been simpler. After certain Euro nations eliminated frontiers and no longer need visas from many countries, their cities have become among the world's most popular tourist attractions.
Europeans are equally as eager to tour the 50 states of North America as Americans are in traveling Europe. People in the United States, however, are frequently puzzled about if they have to apply for an EU visa via ETIAS before their journey to the Schengen, the protocols they must take, and the paperwork they must get because of the complexity that prevails in most nations whenever it relates to travel.
If you are a US citizen or a visitor living in the US, you may discover more about what you have to accomplish to explore Europe based on your situation by reading this piece.
Is it Necessary for US Citizens to Obtain an EU Visa to go to Europe?
Americans with a valid passport can go to any of the Schengen Area's 26 member states for up to 3 months without needing to seek or receive a Schengen visa for short-term tourism or commerce.
Whenever it relates to foreign nationals living in the United States, nevertheless, things are different. Non-Americans residing in the United States who want to travel to Europe may not require a visa based on their citizenship.
Individuals of the United States who are citizens of countries with which the EU has developed visa-free regimes don't require a visa to enter the EU.
What Credentials Are Required for Americans to Visit the Schengen Zone?
Although US residents don't require an EU visa before visiting Schengen, they must have specific credentials to access the visa-free area of Eu.
The frontier agent will ask Us, visitors, to submit the following papers once they arrive at the Schengen Zone frontier:
A passport from the United States of America. It cannot be older than a decade and must be valid for at least 90 days after their anticipated departure date from the Schengen Area.
Proof of their intent to enter. Papers proving the reason for the US citizen's visit to the Schengen Area.
Evidence of sufficient financial resources. Documents demonstrate that the US tourist has the monetary resources to sustain themselves throughout their trip in Europe.
It's important to remember that the border guard has the last decision on whether or not a visitor is allowed entry to the Schengen Zone. If you are denied access to any Eu country, you will need to return to the United States and request a standard Schengen visa. If your request is successful, you will be given a stamp with the date of your entrance into the nation.
What is the Maximum Amount of Time a US Citizen Can Stay in Europe Without a Visa?
Within 180 days, Americans can stay in the Schengen Area for up to 90 days. It's important to remember the following:
The initial day of stay is determined by the date of admission.
The last day of your visit is the day of your departure.
Keep track of the time you stay in Schengen, as overstaying might result in fines or expulsion, even if it was inadvertent. Whenever it relates to the 90/180 rule, most individuals are perplexed. However, the rule is pretty straightforward. The 180-day term continues.
As a result, whenever you want to visit Schengen, all you need to do is go back 180 days and see if you were present there for more than 90 days during that time. If you plan to stay in Europe for more than 90 days, you'll have to apply for a resident permit.
Travel Health Insurance: Is it Required for US Citizens Visiting Europe?
For US residents who do not possess a visa to enter the Schengen zone, travel health coverage for Europe is not necessary. It is, nevertheless, generally advisable for visitors who are traveling Europe for business, vacation, or other reasons.
Any medical emergency, such as diseases or accidents, that happen during your journey in Europe will be covered by travel insurance in Europe.
Essential Traveling Tips
Whether it's your first or second vacation from the United States to Europe, these additional travel tips are always helpful. See some of the superb suggestions for US citizens traveling to Europe outlined and discussed below, which will make your trip smoother and more enjoyable.
Off-Season Travel
During winter, most Foreigners traveling Europe would like to see the Swiss Alps, and during the summer, they want to visit the Greek islands. Nevertheless, that is also the moment when everyone else will be there. No overcrowded destination is enjoyable or worthwhile to see.
As a result, if you travel during the off-season, you may discover fewer people at the most prominent European tourist attractions, allowing you to experience them more fully. You'll also be likely to get less expensive lodging, rail tickets, and tours.
Use Low-Cost Airlines
While going from one European country to another, Budget Airlines is a good option. Particularly if you're only driving a small distance. A few fewer services, most of which you would not perceive, will be healthier for your wallet.
Make Friends With the Residents
Locals, without a doubt, know where to find the cheapest and most delicious cuisine. If you strike up a conversation with any of the locals, they will be able to point you in the direction of a delightful supper without breaking the bank.
They will also show you unique spots to visit that not everyone knows about. Tourists from the United States are always welcome in Europe, so you should have no trouble doing so. You'll also meet some new friends, which will help you have a more memorable journey.
Conclusion
Anticipating hurdles, knowing your choices, and staying within your spending plan are essential components of a successful trip. Now you're ready to experience the freedom that comes with being an intelligent planner and making your vacation fantasies a reality.
Will Americans need visa to Europe in 2022?
The visa requirement for travel from the United States to Europe is a very pertinent question since visas are essential for international travel, right? Well, here's a little spoiler for you: you Americans need visa to Europe in 2022, yes. Now, what you need to know about US citizens visa to Europe for your future travels is HOW. That's right, "how", because in 2022 there will be some innovations regarding the European visa and you need to know what will be required or not, dates and periods and how to get yours and your family's visa.
With that in mind, to make your search easier, we have put together a set of information regarding what you will need to know about US citizens' visa to Europe in 2022 and some necessary explanations.
AMERICANS NEED VISA TO EUROPE IN 2022: CURRENT SITUATION ON AMERICAN VISA IN EUROPE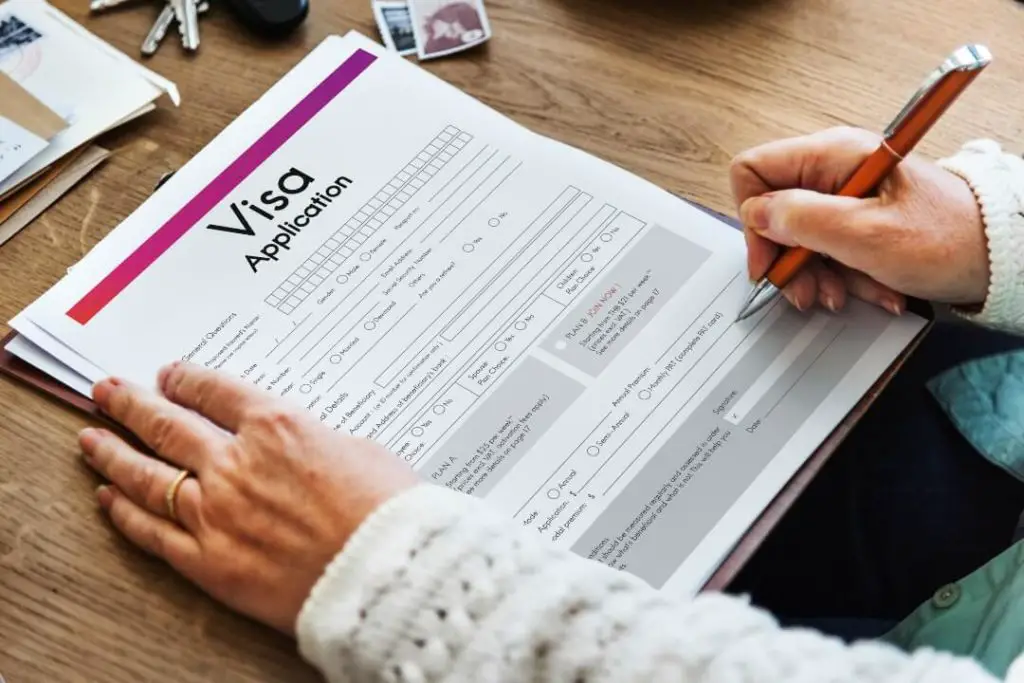 American travel to Europe is quite common and even in the current context of social isolation it still is, of course with the proper permissions for such. Currently, the trips of US citizens to Europe require the common visa already known, similar to the one from other times but, with the exception of some more requirements about the region of embarkation and disembarkation, besides negative tests for COVID-19 given the pandemic context, explained in more detail on how are the borders of Europe. However, changes are about to take place regarding the American visa for Europe, which will come into effect in late 2022. And yes, Americans need visa to Europe in 2022.
With complaints and appeals from European citizens, Europe recently decided to follow a similar course as other countries and regions of the world and improve its security level in order to protect visitors at its borders, as well as to avoid future troubles with issues of illegality and danger to its citizens (illegal immigration, terrorism, etc.). Thus a new visa system was designed, similar to the American system, an electronic travel validation, called ETIAS (European Travel Information and Authorization System), where citizens with authorization will be exempt from visa, being able to enter any country of the Schengen Area and move freely between them. That said, see below which countries will request the ETIAS and then a further explanation about this authorization and what it will request.
SCHENGEN COUNTRIES
Schengen Area is the term used to refer to the countries that are part of the Schengen Agreement, which is a convention between some European countries regarding a policy of opening their borders and the free movement of citizens between countries that have submitted to the agreement. It consists of 26 countries in total, 22 of them being countries of the European Union, such as Portugal, Austria, Finland, Belgium and some of the 5 most visited countries in Europe and countries where are 5 other amazing places to visit in the European winter, and 4 countries not belonging to the EU, which are Switzerland, Iceland, Norway and Liechtenstein, plus some microstates members.
Below is the list of countries and regions where ETIAS will be required of Americans and where ETIAS will not be required.
ETIAS APPLICATION
Germany
Austria
Belgium
Denmark
Slovakia
Estonia
Spain
Finland
France
Greece
Hungary
Iceland
Italy
Latvia
Liechtenstein
Lithuania
Luxembourg
Malt
Monaco
Norway
Netherlands
Poland
Portugal
Czech Republic
San Marino
Sweden
Switzerland
NO REQUEST FOR ETIAS
Bulgaria
Croatia
Cyprus
Ireland
Romania
ETIAS, HOW WILL IT WORK? WHAT ARE THE BENEFITS?
If it is still unclear how the ETIAS will work, we will explain in more detail and also talk a little about the benefits of this update. The ETIAS will be an authorization that will replace the authorization given by the common visa already known, thus, there will be the exemption of the common visa, which will no longer be necessary in view of the application for Visa Exemption ETIAS, this will be done online and during the process it will be determined whether or not the person can enter the Schengen Area. At the moment, the European Visa Exemption for a period of less than 3 months (90 days) is not yet an option for U.S. citizens, but it will be necessary when the ETIAS comes into effect for visits to Schengen countries for short periods of time, whether for tourism, transit or business. Cool, right? Now that you understand how it works, let's get to the benefits.
The first and most important is security, as the data of the persons with the ETIAS will be checked among numerous databases for irregularities and or any representation of a potential threat to any Schengen country before the application is accepted. Another positive point is that the ETIAS will last for 3 years from approval, and a full stay of up to 90 days is possible every 180-day cycle, meaning that a U.S. citizen can stay for 3 months in some of the Schengen countries, return home and go
again after 6 months, continuing this way until completing the 3 years. Another great benefit of the visa waiver is that visitors will be allowed multiple entries and can move freely between one member country and another as many times as they wish.
ETIAS REGISTRATION REQUIREMENTS
To obtain the ETIAS visa waiver for Europe from the U.S., U.S. citizens need to apply using a simple application form. This must include personal information such as first and last name (family name is also allowed), maiden name, gender, date, place and country of birth, nationality, home address, current contact phone number, and a security questionnaire regarding criminal history and travel to any Schengen Area countries and/or conflict zones, education and employment history, and drug use.
It will also be necessary: a valid passport with at least 3 months before arrival and two blank pages, inform the validity and number of it in the application; the most recent photo you can of the applicant with white background and passport size; credit or debit card; details of the trip as the place you want to go, reservations made for the stay and financial proof that guarantees the payment of it, round-trip tickets to the next destination; and a valid email address where the result of the application will be forwarded with the approval of ETIAS. Thus, in possession of these documents, the American citizens must fill out the form with the necessary requirements that will be done in approximately 20 minutes, soon after the application fee must be paid. Then the information is previously analyzed according to eu-LISA, VIS, SIS and EURODAC. The visa will be processed within 15 working days.
YOU CAN NEVER HAVE TOO MUCH INFORMATION!
In short, there will be many changes to allow U.S. citizens to enter European countries, but all the new changes will bring many benefits for visitors, especially in terms of security and dynamism, seeing from the perspective that the ETIAS Visa Waiver is simple once the applicant is in possession of all documents, besides lasting for a longer period of time, having to worry about visa renewals only every three years or more, depending on when you want to travel and the periods. Moreover, there is still a greater freedom to travel between the member countries of the Schengen State.
Now you are aware of the most important information for Applying for the ETIAS Visa Waiver and everything you need to have and do in order to have your ETIAS permit by the end of 2022. But you can never have too much information, so why not take a look at our articles on travel documents such as What is the European Vaccine Passport and how does it work? or the European Health Form, or on pandemic travel with Travelling during the pandemic: What has changed? and Omicron: How the new variant could affect tourism in 2022?, or even more focused on your travel for the year ahead on What you need to travel to Europe in 2022 and How to travel safely to Europe during the pandemic in 2022? Take advantage of this range of information and learn all the tips for a great and safe trip!
Source https://www.we-heart.com/2021/11/24/do-americans-require-a-visa-for-visiting-europe-in-2021/
Source https://thewashingtonnote.com/us-citizens-traveling-to-europe/
Source https://travelstoeurope.com/travel-tips/americans-need-visa-to-europe-in-2022/