Best Travel Books for Europe
Travelling to Europe doesn't happen without a lot of planning, but where do you start? Guidebooks are a great way to get ideas about where to go and what to see. Some of the best travel books for Europe provide tips and skills you will want to know before you go.
These tips and skills are things you'll want to know beyond just what to see or where to stay. Some of these travel books will provide valuable information on customs, safety tips, and how to budget.
I highly recommend getting a book or two. It will give you an advantage in your planning. You'll find ideas for things to do you didn't know existed and save your money.
You won't be able to see all of Europe on one trip. These books will help you plan the perfect trip based on your interests and budget.
Using some of the links on this post supports the site. Expand here to learn what that means.
To help keep this site going, I use some affiliate links. These links will take you to trusted travel partners that I love and it costs you nothing extra to purchase a product or use their service. I may receive a small commission, which I use to keep this site running.
If you found this site useful and want to support it, all you have to do is use the links when booking. It's that simple.
Some people just want to say thanks by buying me a coffee. I do love coffee. Like a lot. I have seven different ways to make coffee at home. okay maybe it's an obsession.
Best Travel Books for Europe
Travel books are as popular as ever. With the pandemic, people have been taking more time to read and plan their trips to Europe.
We sit in front of screens enough. Getting back to books is a growing trend.
These travel books for Europe are full of information. Many people don't want to read that 1000+ page book on a phone or tablet.
An Eco-friendly Book Option
Amazon is popular place to buy books. I get it. You get it fast, they are always available. What happens with returns? Tons each year end up getting shredded and in landfills. We can do better.
You'll notice buttons for each book where you can see the NEW and USED price for each book.
Why did I include used books also? While these books may not be expensive, buying a few of them at a time can be. You want your money to go towards your trip, don't you?
Not only that, some of the new books and all of the used books come from Better World Books. They support literacy , libraries, and promote sustainability which we all can agree is a good thing.
If you want the most up-to-date version of a travel book, then go for the new one. After you are done with the guidebook, you can pass it on to someone else, sell it (there is a market for it) or donate it to your local library.
Best Travel Books for Europe –
Quick Comparison List
Below is a quick overview of my top picks for guidebooks for Europe. After this short roundup, you'll find a detailed review of each book, including some supplementary books that could be useful.
Top Pick!
Lonely Planet – Europe Travel Guide
Paperback
1498 pages
195 maps
Covers: 40 countries
Who it's for:
First-time traveller or someone looking for both popular and off-the-beaten-path experiences.
See Prices
Rick Steves – Best of Europe
Paperback
1010 pages
100 colour maps
Covers: England, France, Spain, Italy, Switzerland, Germany, Netherlands.
Who it's for:
Someone limited on travel time looking for Europe's greatest hits in Europe's most popular destinations.
See Prices
Fodor's Travel Essential Europe
Paperback
1024 pages
Dozens of maps
Covers: 25 countries
Who it's for:
Someone with limited time and wants to visit Europe's must-sees recommended by locals.
See Prices
Rick Steves – Europe Through the Back Door
Paperback
777 pages
Covers: 18 countries/regions
Who it's for:
Planning guide for a first-time traveller looking to learn practical travel skills and tips for travelling Europe.
See Prices
Lonely Planet – Europe in a Shoestring
Paperback
896 pages
186 Maps
Covers: 41 countries.
Who it's for:
Someone who wants to maximize their experience and minimize the money spent.
See Prices
Rough Guide to First-Time Europe
Paperback
344 pages
Maps
Covers: 31 countries.
Who it's for:
First-time travellers to Europe looking for tips on travelling Europe, with brief overviews of the countries to get ideas.
See Prices
Fodor's European Cruise Ports of Call
Paperback
344 pages
Maps
Covers: 31 countries.
Who it's for:
Cruise ship travellers looking for things to do at the ports of call around Europe.
See Prices
Choosing the Best Travel Guidebooks for Europe
There are so many travel guidebooks. Especially when you are travelling to Europe. You may be finding yourself asking:
Do you get a generic travel book about Europe or one about a specific region?
Which travel book brand is the best?
Which guidebook for Europe do I pick?
There are a lot of great brands out there when it comes to travel books. Everyone has their own preference. Read some of the full reviews below to find the best travel book for you.
First-Time Travellers to Europe
If you are a first-time traveller to Europe it can be overwhelming, even intimidating.
Do you find yourself asking: Where should I go? How do I even start to plan?
They will teach everything about how to travel there. While these travel guide books talk about what to do there, they are more for ideas than detailed information.
If you are looking for more detailed information on countries, move onto a book like Lonely Planet Europe or Fodor's Essential Europe.
Travelling on a Limited Time or Budget
Travel is limited by two things, time and money . People that have unlimited of each aren't reading this post.
Everyone's budget is different. Travelling on a budget doesn't mean cheap. It means finding what works best for you .
I like Rick Steves' book, Best of Europe. It does a great job covering both. He teaches how to plan for your trip so you can get the most out of your dollar. It also doesn't cover everything in Europe, which is a good thing.
If you are limited on time, his book will show you the highlights that you want to see in your limited time.
Lonely Planet's Europe on a Shoestring does a great job of telling you what everything costs in places. Now you can take that knowledge and figure out your daily budget.
Full Reviews of the Best Travel Books for Europe
Lonely Planet Europe Travel Guide
This travel guidebook is one of the best. Lonely Planet is one of the best-known companies in the business.
This book is perfect for someone travelling to Europe for the first time and not sure where they want to go or if you are taking a multi-country trip throughout Europe.
Click to expand
Regions/Countries Covered:
Lonely Planet's Europe starts off with some itinerary options, but they range from 4-6 weeks. These itineraries are great suggestions for those with that amount of time, but the true value of this guidebook is the complete coverage of Europe.
This travel book will provide you with 1248 pages of ideas covering all of Europe.
One of the best things is the cultural insights, history, arts, food and drink for each area. This helps you understand the places you plan to visit.
You'll also learn important insider tips on how to avoid bad areas, and crowds finding those hidden gems most other books won't show you.
Last but not least, it will teach you all about shopping, accommodations, sightseeing and where to eat.
Conclusion:
Lonely Planet books are a great starting point to build your travel plan, especially if you are a first-time traveller. It is a very straightforward, direct read. As in, "Here's what to do, how much it cost, where it is, when it's open. " It packs a lot of information for each area.
If you are travelling to a particular region Lonely Planet has great travel books for all European regions. They include Central Europe, Western Europe, Eastern Europe and Mediterranean Europe, Scandinavian Europe.
If you are looking for a specific country, they've got great travel books focused on one country. They are more in-depth and have more precise information on regions and cities.
I recommend starting with the Europe book, and/or if you plan on spending time in one region or country more so, supplement with one of the specialty books.
Train Travel in Europe: How to Book, Where to Go, and Tips for a Smooth Ride
Once upon a time, traveling by train was a given on any multi-city trip through Europe. From gap year backpacking adventures, to breaks during a study abroad semester, to annual two-week vacations—when in Europe, the assumption was you'd go by train.
With the proliferation of low-cost airlines all over the European continent, not to mention the number of travelers who rent cars, train travel is no longer the default for every European trip. There are still excellent reasons to ride the rails in Europe, and some trips for which it's the best transportation option. We'll cover some of the pros and cons of traveling by train, as well as tips to help you plan the perfect train trip.
The benefits of traveling Europe by train
It's romantic.
You don't have to look far to find the word "romance" associated with European train travel. Trains give us a nostalgic sense of an era we may barely know and certainly didn't live through, but it's a powerful feeling nonetheless. We can read historic accounts of famous travelers traversing the continent by train on their Grand Tour, and then we can step onto the modern equivalent from a similar platform and pretend we're reliving that experience.
You'll see more.
When you travel close to the ground, you see more of the country. And, unlike driving a rental car, trains don't require you to navigate or pay attention to road signs. Train lines are sometimes near roads, but they're often near nothing in particular at all, giving passengers an opportunity to see parts of the countryside they might not get to see otherwise.
Overnight trains save hotel money.
Budget-conscious travelers know that next to airfare, accommodation is often the biggest expenditure. So if you can combine transportation and accommodation, you're saving a little money. On longer train journeys, a sleeper cabin on an overnight train can be a great way to get where you need to go and not pay for another night in a hotel. If you're asleep anyway, you might as well multi-task by zipping across the country while you're at it.
Rail passes offer travel flexibility.
While you'd need to book an airline ticket well ahead of a trip, train travel doesn't typically require such advance planning. You can buy individual point-to-point tickets on the day of your trip or—to avoid waiting in line at the train station—travel with a rail pass that allows you to simply hop on the train and find an available seat. Unless the train you want dictates the purchase of a supplemental reservation, you can travel at a moment's notice. (Yes, you must get a rail pass before you arrive in Europe, but when you buy it you won't need to make decisions about when you'll be traveling or on what trains.)
Dealing with luggage is easier.
Increased security at European train stations means that there are sometimes screening areas for luggage, but you don't need to worry about three ounce bottles of liquids in plastic bags or removing your shoes. Not only that, you won't pay extra if you've got two bags instead of the one free checked bag the airline allowed you on the way to Europe. You will need to carry the bags yourself and stow them on the train, either in the luggage racks at the end of each car or on the racks over the seats.
Train stations are in city centers.
Transportation between the city center and the airport can take an hour or more (not to mention how long you're supposed to get to the airport before a flight), which is time you could have spent enjoying a little bit more of your vacation. Train stations, by contrast, are right in the middle of the city. In some cases, you can even walk to the main square from the train station—or, more commonly, access the city's metro system from inside the train station. Less time spent in transit means more time on vacation.
The drawbacks of traveling Europe by train
It can be slow.
Even with the increasing number of high-speed trains criss-crossing the continent, it's hard for a train to get from point A to point B as quickly as a jet. Trains that make frequent stops at smaller cities and routes that require transfers can also significantly slow your progress.
It can be expensive.
Because of the number of budget airlines in Europe, train tickets are no longer always the cheapest transportation option between cities. High-speed trains are getting more common, but those are also the more expensive train tickets. And when you're traveling with a group, buying enough train tickets for everyone is sometimes more costly than renting a car that fits everyone in the group.
Rail strikes do happen.
You might have done all your research and you know that traveling by train for your particular itinerary is the most efficient or least expensive option, but all that research won't mean anything if there's an unexpected rail strike. In many cases, rail strikes are scheduled in advance and locals can plan around them—but travelers don't usually know where to look for that information (or even that it's information they should look for), so they're the ones who often get left in the lurch.
>> Get tips on finding cheap flights to Europe or learn how to fly cheaply within Europe.
How to plan a rail journey in Europe
1. Find out if the train is really the right option.
Maybe you're convinced that train travel in Europe sounds great and you're ready to hop on board. First things first, however, you'll need to determine what the best mode of transportation is for the particular trip you're taking. As mentioned, while taking the train is often the best option, it's not always the best option.
Using the handy Rome2rio site, you can plug in each leg of your itinerary to get a general idea of how long each type of transit would take as well as roughly how much each would cost. Even if you decide not to book tickets right away, you'll at least know whether you should be taking the train, or if a bus, flight, or car rental makes more sense.
2. Look into whether you should get a rail pass.
Rail passes act as train tickets, and they're sold in increments of "travel days." With a pass, you check off a "travel day" when you take your first train trip in a 24-hour period—and you can take as many train journeys as you want within that 24-hour period and still only use one "travel day" on your pass. Some trains require an additional reservation, which costs extra, but if the trains you're taking don't mandate reservations you'd simply need to hop on a train carrying your pass.
The kind of rail pass you can get depends on where you live. Citizens of any country outside Europe are eligible to buy a Eurail Pass, whereas citizens of European countries are eligible for an Interrail Pass. They function in the same way and have roughly similar pros and cons, but they're not interchangeable.
Underneath the general "rail pass" umbrella, there are also regional breakdowns of the types of passes available. The pass that covers the most countries is the Global Pass, while country-specific passes bear the country name (Eurail Italy Pass, Eurail France Pass, etc.). There are also a couple passes that cover more than one country (but not the whole continent) to reflect how travelers move through Europe—the Benelux Pass covers Belgium, the Netherlands, and Luxembourg, and the Scandinavia Pass covers Denmark, Finland, Norway, and Sweden all on one pass.
The cost of rail passes varies depending on the traveler—there are discounted passes for seniors and youth (up to age 27), for instance—and the number of "travel days" needed within a month. Using a rail pass to travel by train in Europe is sometimes a great way to save money on train tickets, but you need to do a little bit of math to find out if your specific itinerary would be cheaper with a rail pass or with point-to-point tickets instead.
To figure this out, look up the cost of individual train tickets for each leg of your journey. Then, compare the total cost of those tickets to the cost of the rail passes that cover the countries you'll be visiting and have the right number of "travel days." It should be clear which one is less expensive.
Note that while most train trips you're likely to take in Europe are included on a rail pass, some are not. Scenic trains are often either not covered at all or only discounted, and the same goes for private rail companies. You can consult Eurail's list of participating railway companies for more information.
3. Book point-to-point tickets in advance if possible.
Should you decide that a rail pass is not the way to go for your trip, your next step is to see what train tickets you can buy in advance. Not only does this help you avoid waiting in a potentially long line at every train station, it can also help you save money and avoid train strikes.
Generally speaking, purchasing individual train tickets online through the official website gives you access to discounts that aren't available at the station's ticket counter—especially if you book in advance. Prices sometimes go up as the date of departure nears. Note that most tickets aren't available for sale more than 90 days (give or take) before the travel date.
Booking train tickets ahead of time helps you avoid the hassle of rail strikes since, as mentioned, transportation strikes are often scheduled well in advance. It's not unusual for a few trains to be running even on strike days, but of course those tickets sell out quickly. If you wait to buy your tickets until you get to the station, you'll be stuck. If you bought them a couple months before the train trip, you'll be one of only a handful of happy travelers on train strike day.
Keep in mind that a train ticket and a reservation are two different things. Some trains require both, other trains only require tickets (and you'll just find a vacant seat and sit where you like). Pay close attention to what's required for the train trips on your itinerary so you're sure to have what you need.
It's also worth noting that the different classes of train cars don't coordinate precisely with different classes on airplanes. "First" or "business" class levels on trains are nice, yes, but they're not exponentially nicer than "second" class on the train (like they are on planes). The seats are a little narrower in second class, and there are usually more seats per car, but second class trains are generally quite comfortable. If you're on a budget, second class is definitely the way to go.
For overnight trains, there are also different classes of sleeper cabins, from private cabins to shared bunk rooms, with prices that reflect the level of privacy.
Here are a few of the major national train lines:
Austria: ÖBB
Belgium: NMBS/SNCB
France: SNCF
Germany: Deutsche Bahn
Great Britain: National Rail
Ireland: Irish Rail
Italy: Trenitalia
The Netherlands: NS
Spain: RENFE
Switzerland: SBB/CFF/FFS
Tips for European train travel
To prepare you for your first train trip in Europe and make sure it's an enjoyable ride, here are a few important things to know.
Navigating the train station
Some large stations have 20 or more platforms inside a cavernous building, where trains come in and then depart again by going out the same way. Others are pass-through stations with only a few platforms. There will be at least one ticket sales window and, usually, at least one automated ticket machine. Depending on the size of the station, you may find a simple newsstand kiosk that also sells a few snacks or multiple eateries and shops.
If you already have everything you need to board your train (ticket or rail pass and reservation if needed), you'll only need to find the right platform and get on the train. If you need to do anything—buy or print a ticket or reservation, for instance—you should allot plenty of time in case there's a long line and/or you need help with an automated ticket machine. If you're traveling across borders, like from Paris to London, you'll need to arrive at least 40 minutes before departure to go through customs and immigration.
Security at train stations has increased in recent years, so you may also need to go through a security checkpoint in order to get onto the platform for your train. To do this, like at the airport, you'll need to show your train ticket and put your bags on a conveyor belt to be scanned.
Validating your ticket
If you have only a ticket with no reservation, chances are good you'll need to validate it—particularly if there's no date associated with the ticket. (If you're not sure whether you need to validate your ticket, find an information desk or ask a station official.) Validation machines are usually near the entrance to the platforms, and are often relatively small machines with a slot where you'll insert the ticket so it can be stamped with the date and time.
Finding your train and carriage
You'll see either large readerboards (just look for groups of people staring up at the wall and you'll find the readerboard) or smaller TV-like screens that show the arrivals and departures of upcoming trains and the track numbers where they'll be found. Once you see your train and the associated track number, you can make your way to that platform.
In some stations, platforms are marked with roughly where each train car number will stop, so you can wait at the appropriate point for your coach—but if you don't see that, don't worry. Each train car is labeled clearly so you'll know which one is yours. (And if you don't have a reservation, you won't need to worry about getting on a specific numbered car—you'll just need to get on a car in the class of the ticket or pass you have.)
If you have a reservation, once you get on board the right car you'll stow your bags and find your reserved seat. If you don't have a reservation, you'll just need to find an unoccupied seat. And if someone boards the train later who has reserved that seat, you'll need to move.
When you're boarding a train at a mid-point on its journey (such as at one of the pass-through stations mentioned above), it may only be in the station for five minutes or less. The good news is that you can get on any train car and move through the train itself to find your car, so if you're running late just get on board the train before it departs and sort out your seating later.
Storing your luggage
Each train car will typically have a luggage storage area at one end (a bathroom is usually at the other end) for larger bags, and there will also be racks over the seats for smaller items and carry-on sized bags. If you're concerned about not letting your bags out of your sight, then you should try to use the overhead racks.
Amenities on board
Many trains have a cafe or restaurant car that every passenger can visit, regardless of ticket class. Quality and prices are what you'd expect from a cafe on a train car when travelers have no other options, so many passengers bring picnics on board instead. Stop at a market before you go to the station if you can; not every station has a wealth of good food options.
There are toilets on board, usually one per train car. It's a very good idea to bring a packet of tissues into the stall with you, just in case the toilet paper has run out—especially on long-distance trains, since there's not necessarily anyone coming through to check on supplies until the end of the line.
Exiting the train
If your destination is not the end of that train's journey but a mid-point along the way, the train will only be in your station for a few minutes. You'll need to pay attention to train announcements about the next station (and double-check the time against your ticket's listed time of arrival) and be ready with your bags near the train door when the train arrives at the station so you can disembark quickly.
>> Check out our list of best apps for traveling in Europe.
Great rail routes in Europe
Every trip is different, and you will need to go through the steps outlined above to determine whether taking the train is really the best option for your trip. There are, however, some train journeys in Europe that are incredibly popular with travelers—sometimes because it's nearly always the best way to get from place to place, and sometimes because it's an iconic travel experience. Here are a few of them.
What Is the Best Way to Travel Around Europe?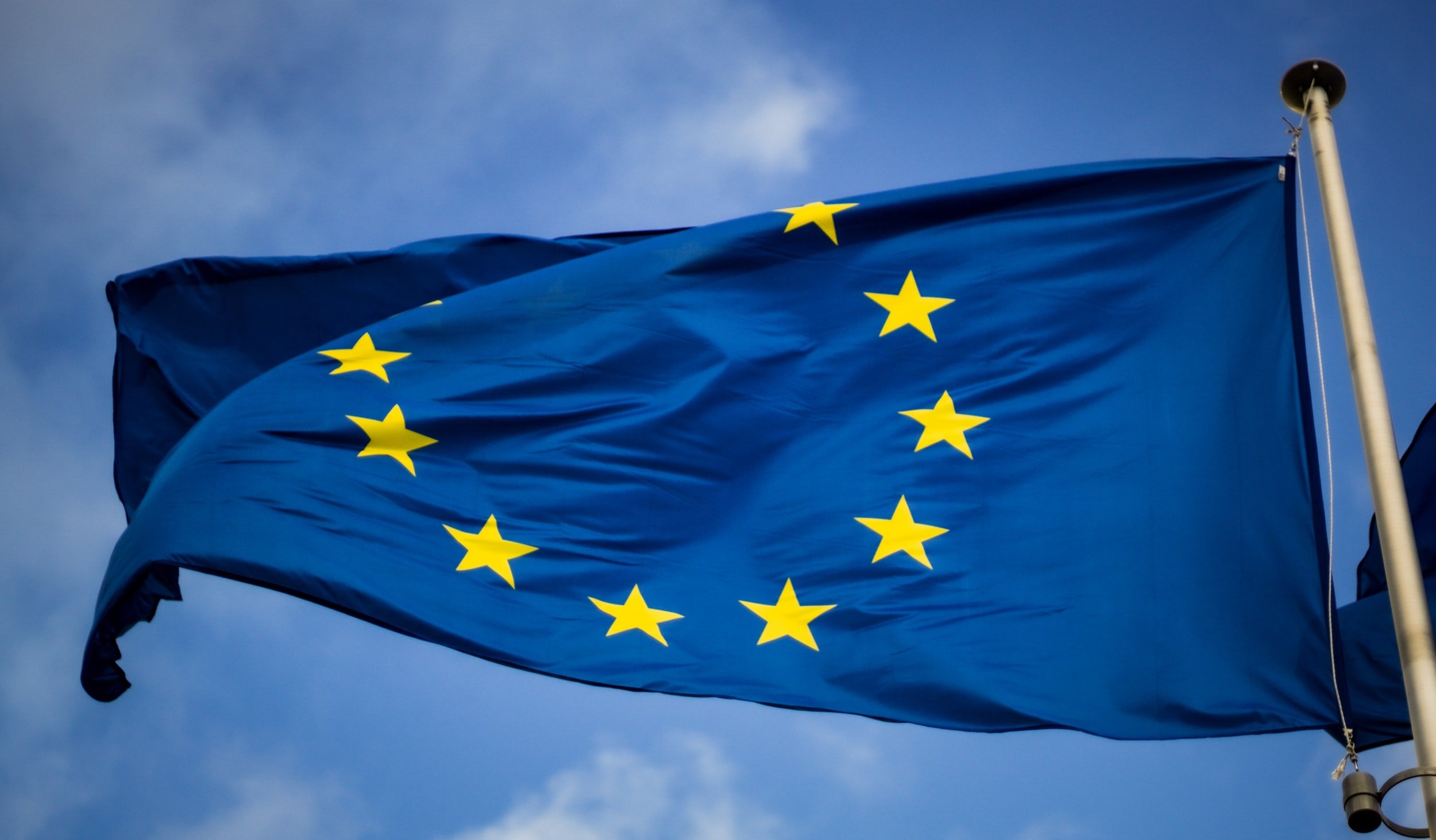 Foreigners often hear that taking trains between countries is the best way to get around Europe. There's no better way to get from France to Greece than train, right? Is that true?
Europe is one of the most frequently visited continents on the planet. Visitors come from all over the world to visit the countries that have had the biggest role to play in developing modern western society over the past millennium. Arguably, there is no continent with more tourist appeal on the entire planet. Travelers could spend an entire lifetime exploring all of the countries in Europe and still have more to see.
Often when people head to Europe for the first time, they plan to visit multiple countries. If they are coming from Asia or the Americas, after all, it takes at least 8 hours to get there – might as well explore as much as possible! In the United States, I have often heard people mention that the train is the best way to get around Europe. Is this true? This post is for those people who want to plan a trip to multiple European countries who may find themselves asking "what is the best way to travel around Europe?"
What Is the Best Way to Travel Around Europe?
There are a lot of ways to travel. We live in a time where the world is more connected than ever, and likewise, going on a multi-country trip to Europe is more feasible than ever. Between airplanes, trains, buses, and cars, you can get all over the European continent with ease. One thing that I think people fail to realize, though, is just how big Europe is. The European Union itself is roughly the same size as the continental United States! This means that the idea of "taking a train all around Europe" is not very practical, depending on where you want to go. Could you imagine taking a train from Los Angeles to New York? It is about the same distance from Lisbon, Portugal, to Warsaw, Poland!
Are Trains the Best Way to Travel Around Europe?
As I just described, no. Not at all, actually. Trains are not the best way to travel around Europe. This notion is highly outdated, especially with the development of budget airlines! Train travel used to be much more relevant, as there simply wasn't much of a better option. Nowadays, though, trains are definitely not the best option for long-distance traveling.
This is not to say that you shouldn't take trains while you are in Europe – it just depends where you are trying to go. Trains are a fantastic way to travel shorter distances. If you want to travel from Belgium to France, for example, trains may be a fantastic option. They are more spacious than buses, and offer you the chance to stretch out and walk around during the trip. Additionally, some countries' train systems are remarkable and are especially great for domestic travel. Italy is a great example of this. Italy's train network is extremely well connected, and you can get between many of Italy's cities faster by train than any other means of travel – even airplane. I wrote an entire post on Italy's train system.
I would not recommend trains for longer distance traveling, though. Taking a train from Denmark to Austria, for example, would take an entire day or more. You could easily cover this distance in the air in just a couple of hours, and the prices are often even cheaper through the air than they are on a train!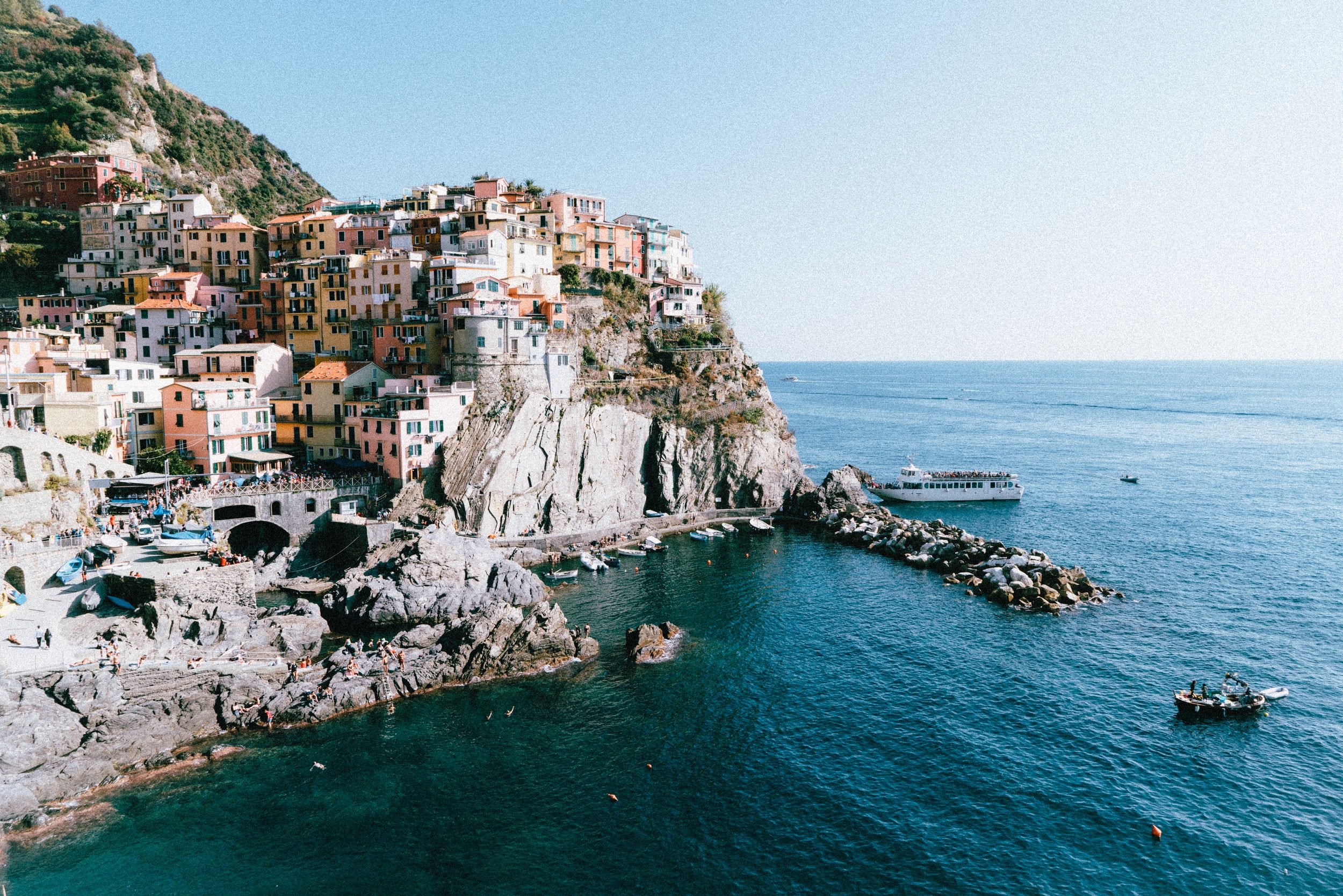 Is Flying the Best Way to Travel Around Europe?
Thanks to the development of budget airlines, I would be inclined to say that flying is most often the best way to get around Europe. Airlines like Wizz Air, Ryanair, and EasyJet have made flying all around Europe extremely fast, convenient, and affordable. Often you can fly from one country to another for as little as $15! These airlines come with no frills, meaning that if you have a ton of luggage you may wind up paying significantly more in fees along the way. However, if you are a light traveler, flying is actually the most affordable way to get around Europe.
So, How Should I Get Around Europe?
Generally, my rule of thumb regarding traveling in Europe is pretty simple. I look at the distance on a map and determine how far the trip would be by car or bus. If it is more than 5 hours, I usually fly. This is because traveling to an airport, getting through security, boarding and flying to any destination in Europe should take you no more than 5 or 6 hours, regardless of where you are going. If the drive is longer than 5 hours, you could get there just as quickly by plane and have more room to walk around and stretch out in the process.
If the drive is less than 5 hours, I recommend looking into buses and trains. Flying is fast and cheap, but taking a bus or a train reduces the headache of going through security and navigating an airport. Additionally, buses and trains tend to drop you off downtown in your destination, while a flight requires you to land and then figure out transportation into the city.
At the end of the day, there is no singular best way to get around Europe. In fact, most trips will require that you use a combination of all of the methods listed above. Perhaps you want to get from Amsterdam to Budapest, but there is no affordable flight along this route. What I would recommend doing in this instance is flying from Amsterdam to Vienna and then taking a bus from Vienna to Budapest to complete your trip. You arrive in a fraction of the time that a bus or train all the way from Spain would have taken, and you probably save money in the process.
Final Thoughts on the Best Way to Get Around Europe
If you learn anything from this post, make it this: there is no one best way to travel around Europe. The best way to travel around Europe depends on your start and end points, your amount of luggage, and your budget. Trains are often more expensive than flying and almost always take more time. Europe is a huge continent, and just as you would never dream of taking a train from one side of the United States to the other, I'd advise not to do that in Europe either.
Think about your start and end points, look at where they fall on a map, and be open to using multiple means of transportation to cover one route. I've used trains, buses, and planes all on the same trip to get from one city to another when it is the fastest and most cost-effective way to get around. Using a combination of these three methods can get rid of layovers and long train rides, delivering you to your final destination quickly and affordably. Also, don't just listen to your parents or grandparents when they tell you that taking a train across Europe is the best option – it isn't. It was at the beginning of the century, but budget airlines usually cost less than trains and get you where you want to go much more quickly.
Hopefully this post answered any questions you have about how to travel around Europe. Don't listen to your parents or grandparents when they say that trains are the best way to get around Europe – that was the case in the early 2000's, but it is not the case at all now – even if you are on a budget. If you have any questions about traveling between European countries, let us know by dropping a comment below! Otherwise, thanks for reading and have a wonderful day.
Until next time, stay present!
If you enjoyed this post, you'll definitely want to check out these three:
Source https://www.goaciu.com/best-travel-books-for-europe/
Source https://scottscheapflights.com/guides/train-travel-in-europe
Source https://www.thepresentperspective.com/travel-blog/europe-travel