12 Best February Destinations in Europe in 2023
February in Europe is obviously going to be on the cooler side, but most of the larger cities in the south actually have mild winters and rarely get snowfall. Probably the best reason to head to Europe in February is that it's going to be much cheaper than just about any other time of year, and the crowds will be nearly all gone. If you are looking for someplace for nicer weather you might look at our list of best cheap places to go in February with warm weather, but if you've locked in Europe then you'll have some good choices to consider below.
As of 2022, many of Europe's countries have dropped all COVID and vaccination restrictions, including the UK, Italy, and Greece just to name a few. Hopefully by the time early 2023 rolls around, most or all of the other countries will have done the same, but of course with COVID it's important to stay up on the news.
Note: This article was updated last in August, 2022.
Important Europe holidays in 2023
Carnival celebrations happen in many countries in Europe in February, but not always on the same days.
February 14 – Valentine's Day (observed all over, but no closures)
February 11 to 21 – Venice Carnival
Europe's only February beach destination
Tenerife, Canary Islands, Spain
February avg high: 70F/21C
February avg low: 59F/15C
February avg precip: 1.4″/3.5cm
If you are looking for a warm destination for February that is technically in Europe, look no further than the Canary Islands. These Spanish islands are off the coast of Morocco and they have "Europe's" only beach weather in winter. Tenerife is the largest of the islands and the most popular among English speakers, so it's the natural choice for many.
There isn't much culture in Tenerife, but there is a volcano to visit near the south of the island. Most of all, people flock to Tenerife to sit on the beach or at least in the sun during the day, and relax over dinner and drinks at night. Prices are quite low compared to mainland Europe as well, and flights from large European cities are reasonably priced. It's worth noting that Tenerife is just one of the Canary Islands and you might find even better deals on some of the others. Some online travel agencies bundle all of the islands together, while others list them separately. Gran Canaria, Lanzarote, and La Palma are some others to look into.
Good 3-star hotels in February from €63 for two people
Good 4-star hotels in February from €81 for two people
Hostel dorm beds in February from €22 per person
The 11 Best February Destinations in Europe in 2023
The destinations below at least have decent February weather, and plenty to see this month
Rome, Italy
February avg high: 57F/14C
February avg low: 40F/4C
February avg precip: 2.9″/7.3cm
As one of the world's greatest tourist cities, it's a good thing that February temperatures aren't any lower than they really are. You can expect cool weather and it might rain on you a bit if you get unlucky, but it should still be fairly pleasant. Perhaps the best reason to visit Rome in February is that crowds are nowhere to be found, so you can roam the city as you please and not waste a lot of time in queues.
When crowds are low it also means that hotel prices are as well, which really helps in a city like Rome where hotels feel overpriced most of the year. You'll be able to afford a nice hotel in a neighborhood that might feel out of your grasp if you came in summer and had to pay double. Flights should also be quite cheap as well, so this is a good city to start and/or end a tour of Europe.
Good 3-star hotels in February from €47 for two people
Good 4-star hotels in February from €64 for two people
Hostel dorm beds in February from €16 per person
Florence, Italy
February avg high: 54F/12C
February avg low: 37F/3C
February avg precip: 3.7″/9.3cm
Pretty much everything we wrote about Rome above also applies to Florence this time of year. You'll want to bring warm clothes and dress in layers, but you won't need snow shoes. Florence is quite a compact city so most of your sightseeing will be within a small area in the center of town. With this in mind, you won't have to deal with cooler temperatures for more than a few minutes at a time.
And again, hotel prices in Florence will be far cheaper than in summer. Unlike Rome, which can still feel a bit manic with the crush of locals even in winter, Florence is more relaxed and easier to deal with. This is a city where you can linger a bit and mix in a day trip to nearby Pisa or one of the hill towns. With lower hotel prices, Florence is a city to take a breather on a longer trip.
By the way, Venice is usually a bit colder and sometimes wetter in February, but the crowds are also much smaller than normal so you might think about including a night or two there.
Good 3-star hotels in February from €47 for two people
Good 4-star hotels in February from €62 for two people
Hostel dorm beds in February from €19 per person
Paris, France
February avg high: 47F/8C
February avg low: 40F/4C
February avg precip: 1.8″/4.5cm
The best news about Paris in February is that it actually doesn't get much rain in most years. As you can see above, it'll be chilly, but it rarely spends much time below freezing. This also means that you'll be able to show off some of your better stylish outfits complete with scarves and gloves in the evenings.
Paris is also a business city so business-oriented hotels won't be fantastic bargains in February, but hotels in the more touristy districts will have excellent off-season rates. Try to book a hotel in the wonderful Rue Cler neighborhood next to the Eiffel Tower. It's friendly, convenient, and far more tourist oriented than businessy.
Good 3-star hotels in February from €73 for two people
Good 4-star hotels in February from €98 for two people
Hostel dorm beds in February from €15 per person
Nice, France
February avg high: 56F/16C
February avg low: 43F/6C
February avg precip: 2.4″/6.0cm
Even though it's on the Mediterranean coast, Nice isn't a slam-dunk recommendation for a February visit. It's mainly a beach and sunshine destination so most things are oriented towards summer and some things are closed for the winter. Still, the weather is mild enough that it's enjoyable, and since it's a fairly large city it is still very full of life even when most other tourists are gone.
Nice is an ideal city to visit after Paris and on your way to Italy. Not only is the city itself really lovely, but it's also a 20-minute train ride to Cannes in one direction and to Monaco in the other. Both are very worthwhile, but both also have extremely high hotel rates so doing them by day trip from Nice is ideal. The food in this part of France is also worth a trip because it's excellent and also different from what you'll find up north.
Good 3-star hotels in February from €48 for two people
Good 4-star hotels in February from €73 for two people
Hostel dorm beds in February from €16 per person
London, England
February avg high: 46F/8C
February avg low: 37F/3C
February avg precip: 1.4″/3.5cm
London is one of a few European cities that often feels like a victim of its own popularity. During the warmer months it can feel so crowded with tourists that you expect to see Mickey Mouse walking around greeting guests. In February, it's chilly and so there are very few tourists to compete with at the top attractions.
As you can see, London gets surprisingly little rain in February, and usually no snow. So as long as you dress properly you can move around quickly and visit all the free museums and other famous attractions with almost no wait. The cozy pubs are even cozier in winter, and it'll be mostly you and some colorful locals lining up at the taps. You'll be able to afford a much nicer hotel with a better location for the same money this time of year, and it's always nice inside the stores.
Good 3-star hotels in February from £57 for two people
Good 4-star hotels in February from £107 for two people
Hostel dorm beds in February from £23 per person
Barcelona, Spain
February avg high: 58F/14C
February avg low: 42F/6C
February avg precip: 1.1″/2.8cm
Being on the Mediterranean coast, Barcelona has fairly mild winters, with almost no rain most years. And of course, few other tourists will be there, so you can actually see the inside of the Sagrada Familia and Park Guell without fighting or waiting for hours like you have to most of the year.
Barcelona has fantastic nightlife and a noted food scene, so this is a good destination for culture vultures even in winter. Flights into Barcelona are cheap this time of year, of course, and so are short flights from Barcelona to other European destinations. The city has become so crowded with tourists in the summer months that February will actually be very pleasant by comparison.
Good 3-star hotels in February from €49 for two people
Good 4-star hotels in February from €74 for two people
Hostel dorm beds in February from €18 per person
Madrid, Spain
February avg high: 54F/12C
February avg low: 39F/4C
February avg precip: 1.4″/3.5cm
Even though it's more south, Madrid is in the center of Spain so it's a bit cooler in winter than coastal Barcelona. Still, February is usually fairly mild (compared to other European capitals), and the city doesn't get much rain. Madrid is mostly an indoor city in terms of its top attractions, and there are many great town squares in the center area, which will shield you from chilly winds.
If you are considering a trip to Barcelona you should also include at least 3 nights in Madrid as well. The cities are very different from each other, and both excellent for tourists. They are connected by a 3-hour high-speed train ride that is cheap if booked weeks in advance.
Good 3-star hotels in February from €42 for two people
Good 4-star hotels in February from €67 for two people
Hostel dorm beds in February from €22 per person
Malaga, Spain
February avg high: 64F/18C
February avg low: 46F/8C
February avg precip: 2.1″/5.3cm
Malaga, a bit like Nice mentioned above, is not an obvious winter destination even though the temperatures are quite reasonable. The city itself is really charming and generally underrated, as most tourists land at the airport and then head straight for one of the smaller towns along the Costa del Sol. Those towns can be ghost-town-like in winter, so staying in Malaga proper is probably the better idea.
The key attraction of Malaga is that it has probably the best winter weather on continental Europe, so those not willing or able to take the extra two hours flying down to the Canary Islands will enjoy it here. And again, the city of Malaga itself has a lot to offer, so spending a few days here in the off season will be worthwhile.
Good 3-star hotels in February from €54 for two people
Good 4-star hotels in February from €86 for two people
Hostel dorm beds in February from €17 per person
Lisbon, Portugal
February avg high: 61F/16C
February avg low: 49F/9C
February avg precip: 3.6″/9.0cm
Lisbon easily has the best winter weather of any European capital city, and the year-round weather tends to be excellent compared to the rest of Europe as well. This is a wonderful city that too often gets overlooked by those touring the continent because it's remote and not easy to reach. From Madrid you have to take a night train, or fly.
Fortunately the flights are usually reasonably priced, and especially so in months like February. While Lisbon is on the waterfront, it's mainly an indoor city in terms of attractions. You'll be seeing castles and museums during the day, and enjoying excellent food and listening to fado singers in the evenings. It's worth going out of your way to reach Lisbon, especially in February.
Good 3-star hotels in February from €41 for two people
Good 4-star hotels in February from €62 for two people
Hostel dorm beds in February from €17 per person
Athens, Greece
February avg high: 56F/13C
February avg low: 42F/6C
February avg precip: 1.8″/4.5cm
Athens has a fairly mild winter climate and it doesn't get much rain in a typical February. If you can get a cheap flight from another nearby city you are visiting, Athens is worth 3 days. The famous archeological sights are outdoors, of course, but with little rain you should have no problem. And the museums and nightlife are all indoors, so you won't need too many clear days to enjoy it.
During the warm months, most people who visit Athens are on their way to or from one of the famous islands such as Santorini, Mykonos, or Rhodes. But in February those islands are mostly closed down except for their larger towns, so it's better to skip them this time of year. As a result, hotel rates in Athens in February are very affordable, and getting to and from the airport is easy.
Good 3-star hotels in February from €42 for two people
Good 4-star hotels in February from €58 for two people
Hostel dorm beds in February from €13 per person
Interlaken, Switzerland
February avg high: 41F/5C
February avg low: 27F/-3C
February avg precip: 2.8″/7.0cm
The rest of the destinations above are all top cities with decent February weather, but Interlaken is different. Many people who decide they want to "visit Switzerland" really don't know where they should go. If you want to see the most dramatic views of the Alps with the most charming towns and best winter infrastructure, you should head to the Interlaken area.
The top sights here are the Schilthorn observation deck and the Jungfraujoch railway. Both of those are amazing when the weather at high elevations is clear, and almost pointless when it's foggy or raining. The weather can be unpredictable in February so you have to time your visits carefully and only after you arrive. Still, they are worth doing and the crowds are much smaller, of course. This is also a winter ski resort so some areas near slopes do have high hotel prices, though bargains can be found not far away.
The Best Places to Travel in Europe in February
Since 1971, Travel + Leisure editors have followed one mission: to inform, inspire, and guide travelers to have deeper, more meaningful experiences. T+L's editors have traveled to countries all over the world, having flown, sailed, road tripped, and taken the train countless miles. They've visited small towns and big cities, hidden gems and popular destinations, beaches and mountains, and everything in between. With a breadth of knowledge about destinations around the globe, air travel, cruises, hotels, food and drinks, outdoor adventure, and more, they are able to take their real-world experience and provide readers with tried-and-tested trip ideas, in-depth intel, and inspiration at every point of a journey.
February might be one of the most underrated months to travel to Europe — between smaller crowds and great deals on flights and hotels, this can be one of the best times to head across the pond. Maybe you want to visit Paris for a romantic Valentine's Day getaway, or maybe you want to plan an active vacation in the beautiful Swiss Alps (complete with skiing and fondue). With so many culturally-rich cities and picture-perfect small towns, there's a European destination for every kind of traveler this winter.
These are the best places to travel in Europe in February to take advantage of great deals and fewer crowds.
Madeira, Portugal
If you want to avoid the cold and wet weather that hits much of Europe in February, visit the island of Madeira, which sits in the Atlantic Ocean off the northwest coast of Africa.
This environment makes Madeira the perfect place for outdoor activities, even during the winter months. Try hiking Ponta de São Lourenço, which is a nature reserve filled with red-streaked volcanic rocks that offers majestic views of the ocean. Or, if you don't want to hike, but still want amazing views, visit the Cabo Girão Skywalk, which is a clear platform that hangs off of Europe's highest cliff— definitely not for those afraid of heights. Be sure to sample some of the area's wine while you're here, too. Head to Blandy's Wine Lodge, where you can take a tour and find out how this region's wine is made.
You can also try paragliding, or even the famous street tobogganing. Plus, if you visit at the end of February, you can take part in the Carnival festivities.
Prague, Czech Republic
Explore the winding streets of Prague's Old Town to admire the pastel-colored buildings this February. Take a walk down Karlova Street, which historically was the way Bohemian kings traveled to their coronations, and check out the local shops selling glassware, wooden toys, painted eggs, puppets, and other crafts that make great gifts.
Warm up from the cold by visiting one of the city's museums, like the Prague Jewish Museum, the National Museum, or the Museum of Beer. For a unique experience, check out the Franz Kafka Museum, which is devoted to the famous writer.
Zurich, Switzerland
If you want to hit the slopes and explore a wintry wonderland this February, consider visiting Zurich. Take a day trip to a nearby ski resort to take advantage of this region's mountainous terrain — head to Flumserberg for family fun and beginner slopes, or visit Stoos, which has the classic Swiss scenery you would expect. Amden offers sledding and skiing, and Rigi even has snowshoeing trails and hot springs.
When you want to take a break from skiing, you can wander through the Old Town or visit the Kunsthaus Zürich, a fine arts museum, or Löwenbräu Areal, a remodeled brewery that now houses 2 modern art museums. While you're in Switzerland, be sure to sample some fondue — hop on The Fondue Tram, which takes you on a two-hour ride around Zurich while you eat to your heart's content.
Montvalezan, France
Explore the ski resorts here on the French-Italian border this February for amazing terrain and even better views. Try La Rosière, which is kid-friendly and offers border-free skiing between France and Italy, or visit the bigger Les Arcs resort area to take advantage of night skiing, luge tracks, and a ski waterslide.
Paris, France
Paris is an obvious choice for a Valentine's Day trip across the pond. The city is known as the most romantic in the world, and it certainly won't disappoint if you decide to visit this winter.
Plus, February is often the cheapest month to fly to Paris, and you can enjoy off-season hotel prices and fewer crowds at the big attractions. Skip the lines and still get a chance to see some of the most popular tourist sites in the world, including the Eiffel Tower, Versailles Palace, and the Arc de Triomphe.
One night, take a Seine dinner cruise, where a heated boat will take you down the iconic river that flows through the center of the city. Consider booking a ticket to performances at the famous Moulin Rouge or Opéra Garnier for another exciting night in Paris.
Kyrenia, Cyprus
You won't find snow in Kyrenia, Cyprus this February, where the temperature sticks around 60 degrees. This city, located on the northern side of the island, has plenty to offer travelers, even during the off-season.
Visit the white-sand beaches at Alagadi Beach, famous for its turtles, or head to Escape Beach, where you can try volleyball or scuba diving. Wander around the cobblestoned waterfront, and stop for a meal at The Cabin Restaurant & Bar Lapta or Lagoon Fish Restaurant for delicious seafood.
Be sure to check out the famous Kyrenia Castle and the Shipwreck Museum, which houses a well-preserved shipwreck that sunk 2,300 years ago.
Madrid, Spain
Take advantage of smaller crowds and explore the many museums that this historic city has to offer. Be sure to pay a visit to the Prado Museum, the main Spanish national art museum; the Reina Sofia Museum, which displays 20th-century art; the Museo del Romanticismo, which is devoted to Romantic period art; and the Sorolla Museum, which features work by the artist Joaquín Sorolla.
At the end of February, Madrid hosts its annual Carnival celebration, which features parades, parties, and the famous tradition of burying of the sardines.
Nice, France
This beautiful city on the French Riviera is most popular from May through September, so visiting during winter gives guests the opportunity to explore without the crowds. February usually sees temperatures in the 50s, so you won't be able to swim in the stunning blue waters, but there's still plenty to do in this chic city.
Take a stroll or bike ride along the famous beachfront Promenade des Anglais. Then visit the Parc du Chateau, with beautiful greenery as far as the eye can see. Be sure to wander through the Old Town, where you'll find brightly-colored buildings and streets filled with cafes and restaurants.
Reykjavik, Iceland
It might sound crazy to head to a country like Iceland in the heart of winter, but the long, cold nights provide the perfect opportunity to see the northern lights. If you're lucky enough to have clear night skies and an active aurora, you can see the other-worldly green glow from anywhere in the city. Head outside the city center to see the lights more clearly — try Grótta island on the western tip of the Reykjavík peninsula, Laugarnestangi, or Mosfellsheiði for amazing views.
The winter is also a great time to do snow-specific activities, such as ice caving and glacier hiking. After a day out in the snow, take advantage of the area's hot springs and geothermal pools — try the Instagram-famous Blue Lagoon or the Nauthólsvík geothermal beach.
Venice, Italy
In the winter, this romantic Italian city is shrouded in mist, making it even more picturesque and mysterious. Explore the canals and winding alleyways on foot or on a traditional gondola, and then warm up at at a cafe. Be sure to try the region's specialty, cicchetti, which are Italian small plates.
The Carnival of Venice will take place this month, too, making February a perfect time to visit. This festival has a history spanning more than 700 years and the streets are filled with food booths, live performances, parades, and parties.
18 Best Places to Visit in February in Europe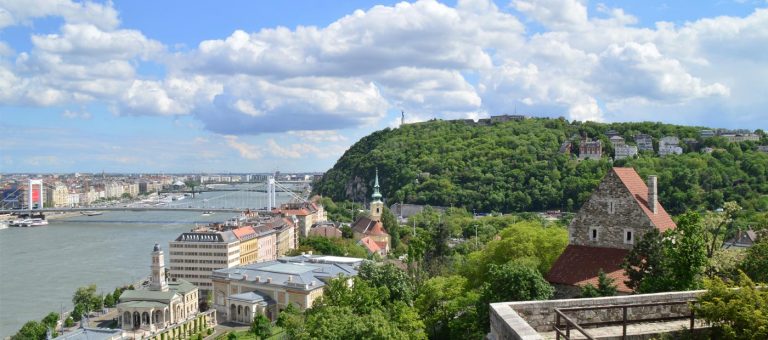 Are you traveling to Europe? Are you seeking the Best Places to Visit in February in Europe? Though mainly wintry, the month of February is still a good one to explore and enjoy the many wonders that Europe has to offer.
To be able to enjoy most of these resources, it is essential to know just where to go in February in Europe. That is because not every destination you pick at random may give you that end.
We have taken the stress of finding the right destination away from you. We also know the warmest locations in Europe for the winter months.
Accompanying each destination is the specific attractions and niches they confer. Almost all are even more linked posts, from our experiences.
Did you know that seeing the Northern Lights from different locations is a trend? Isn't that an ideal concept for Valentine's Day which falls in February?
Table of Contents
What are the 20 Best Places to Visit in February in Europe?
One by one here are the ideal places to visit in February in Europe.
1. Copenhagen, Denmark
Starting with the European cities to visit, Februaries in Copenhagen can get cold. It is subsequently not the place to consider visiting for your outdoor events and activities.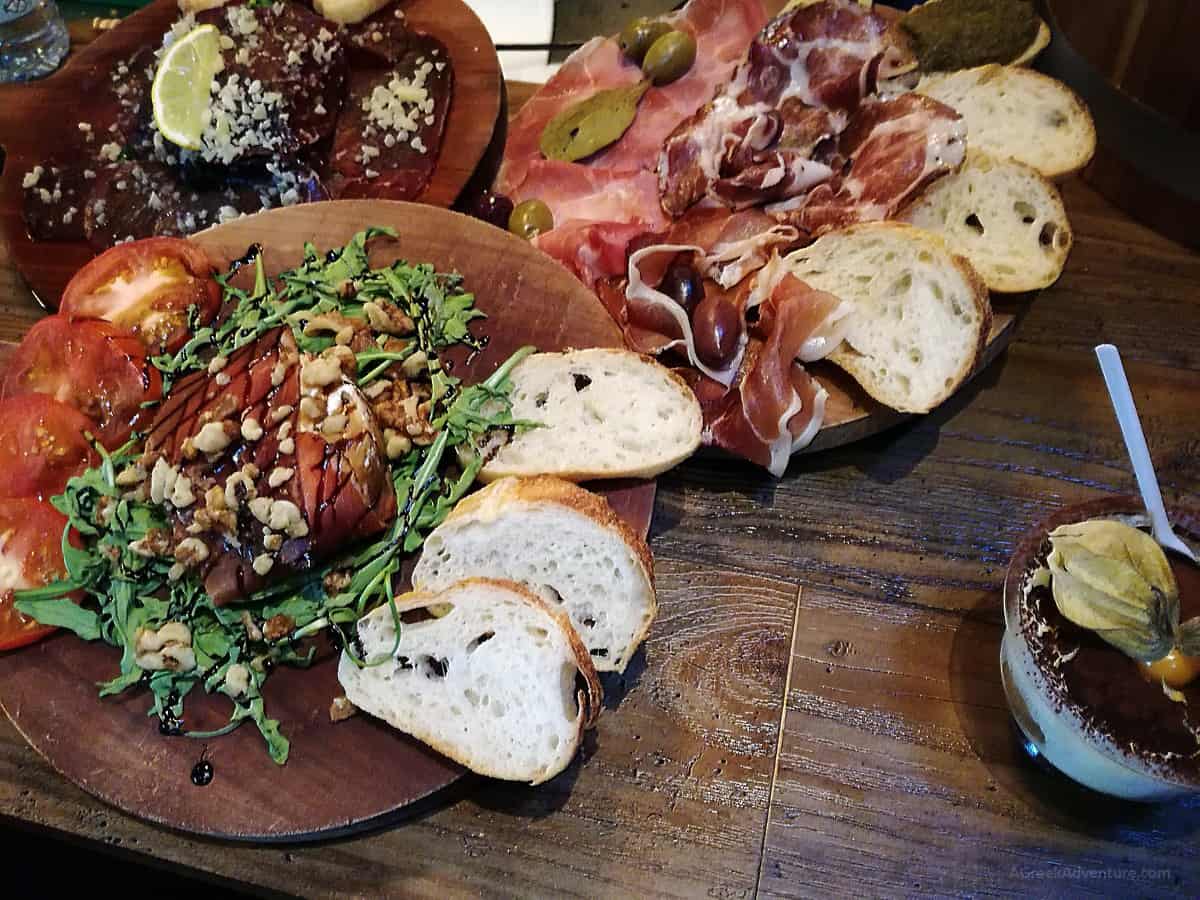 That can only mean you are paying a visit to the area for the sake of your indoor engagements. When we talk of indoor engagements, Copenhagen has numerous attractions.
As you stroll out and about this fantastic city, you will find numerous museums, art galleries, eateries, and exhibitions.
These contain plenty of collations that date back to antiquity. Plan your day trip to the city in such a way as to make the most of these facilities.
2. Algarve, Portugal
Located in Portugal's southernmost region, Algarve is mainly renowned for golden shores and mild weather.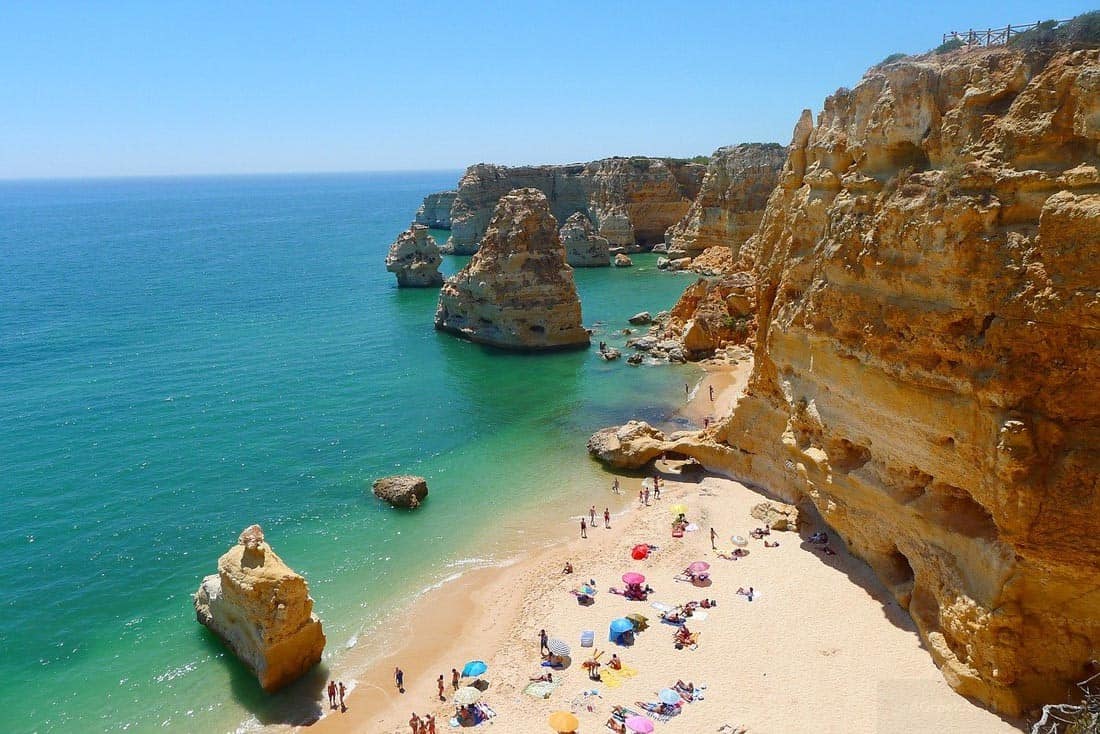 On account of this, the area is fantastic for sunbathing and other outdoor engagements in the otherwise wintry February. Temperatures here range from 13 – 17 °C and record almost no rainfall.
Matters of weather aside, Algarve also possesses a brilliant landscape, dazzling culinary scene, and rich culture.
Considering the low population of the area, you will enjoy limited congestion, more open beaches, and cheaper accommodation if you choose to spend your time here.
3. Budapest, Hungary
Though cold, February is ironically the driest month of the year for Budapest. Several attractions and resources converge to make it a beautiful place to be in February.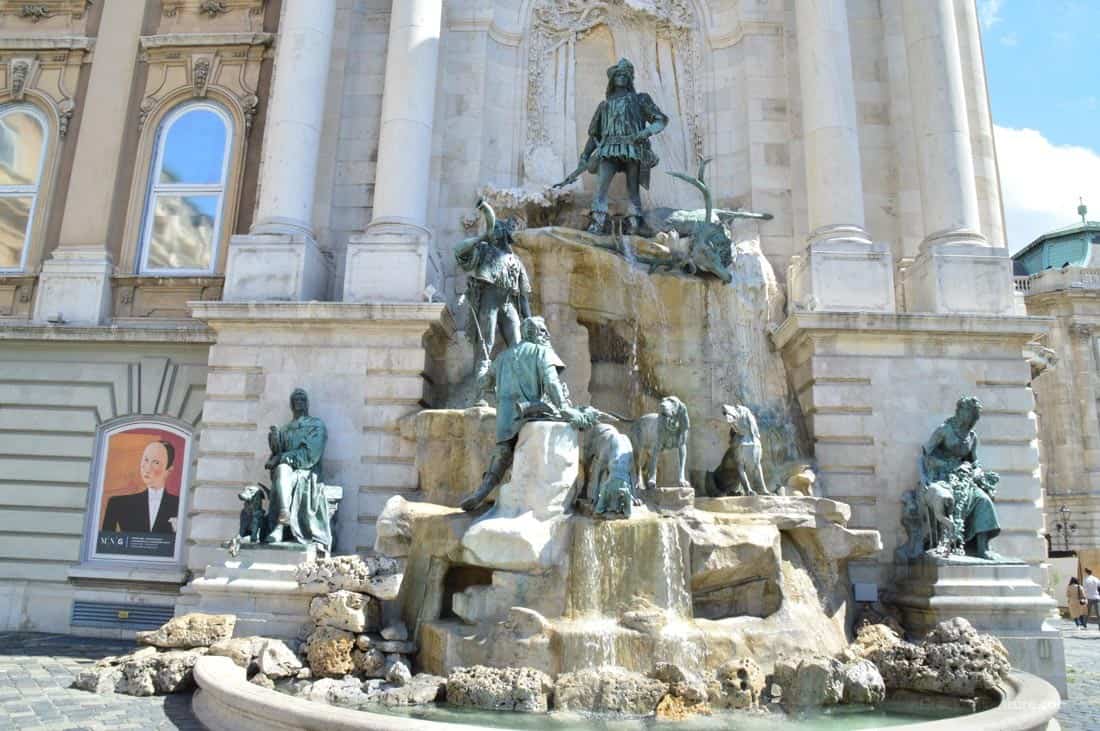 The existence of UNESCO World Heritage-listed landmarks and outdoor events are top examples of these. If you love romance, you have no better venue.
While at the facility, take some of your time also to cruise through the Danube River.
As you do so, you will get to behold the city's skyline and other breathtaking facilities.
After you are through with your cruises, take some warm baths at the many thermal spas that strew the city center. Don't forget to taste the local food.
4. Athens, Greece
Athens forms a vital part of the many idyllic islands that lie in and around the Aegean Sea.
Though February is still cold, it does not have a shortage of things to enjoy while in the area.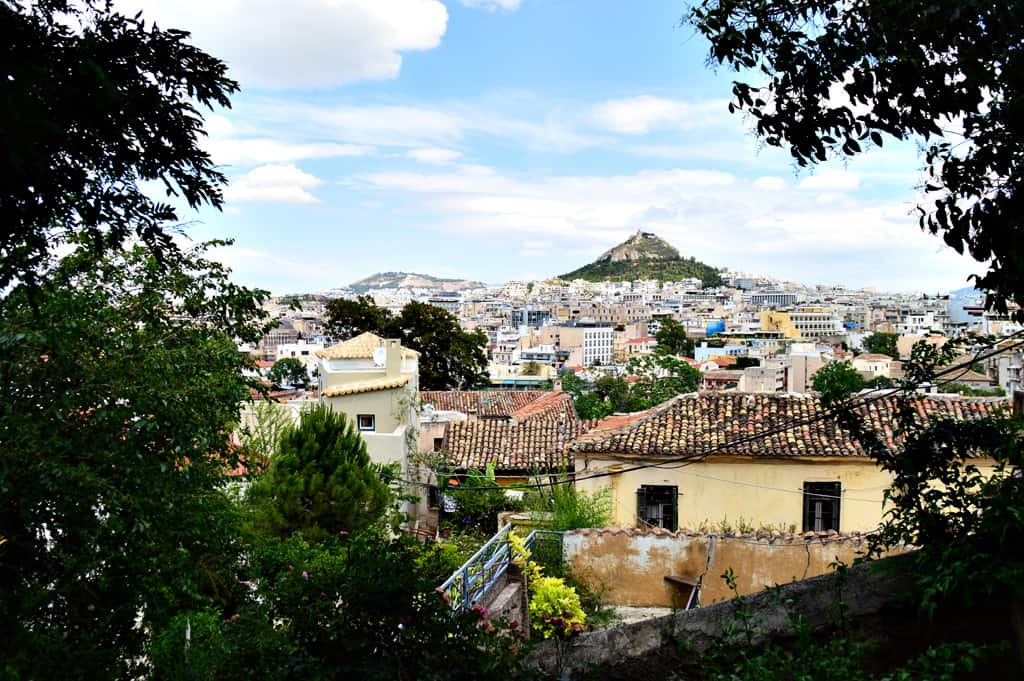 View from an opening between trees and flowers at Anafiotika
The Greek Parthenon, the National Archaeological Museum, and the acropolis are some of the attractions to spend your time at. Allocate time for day trips from Athens.
Complementing these facilities are high-end luxury hotels that contain pleasurable amenities and facilities.
After you are through with your visit to the area, do take time to retreat to these hotels to relax and unwind.
Athens is evolving in an all-season city, among the best ones to visit in Europe in February or any winter month (not only for summer).
5. Lisbon, Portugal
Of all the major European destinations, it is Lisbon that experiences the mildest February weather.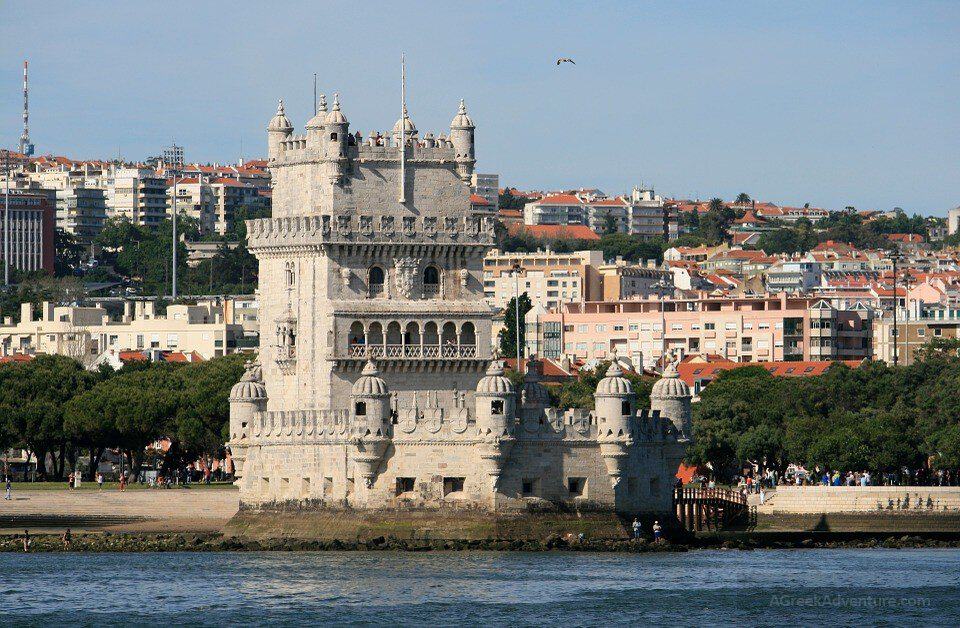 Belem Tower
This notwithstanding, you should still put on slowly if you happen to hail from outside Europe.
Temperatures may still be cold and unfriendly at such times.
Though comprising numerous facilities, sightseeing and photography are the main activities that the month of February favors.
Do take a stroll along the streets and capture the shots as you travel by. There are lots of places to visit outside of Lisbon, like Porto, Cascais, Sintra, and more.
Prioritize public transportation systems as they are the most affordable and flexible means.
After you are through, retire to any of the luxury hotels to unwind.
6. Tenerife, Canary Islands
Are you a beach life enthusiast? You need not suspend your beach activities simply because it is wintertime.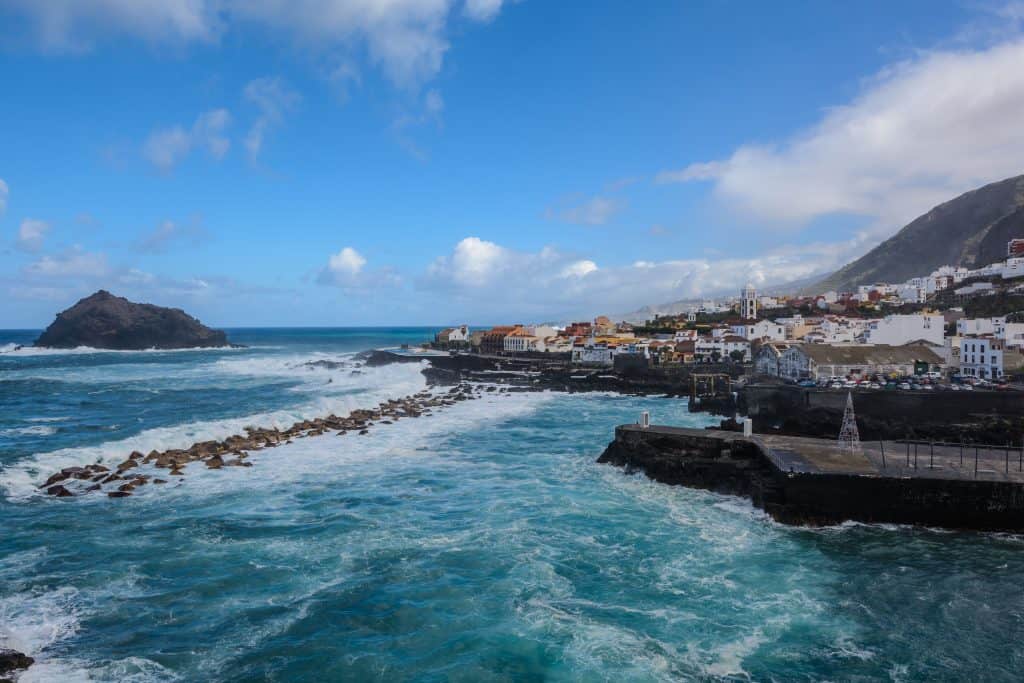 Europe still has you well taken care of. The Tenerife, Canary Islands are the ideal place to go and set up base. 'But why,' you may ask? The islands are detached from continental Europe.
They are located to the south, not so far from the North African shoreline.
This location accords it some warmth when the rest of the continent is too cold. Here, you will enjoy abundant sunshine, warm weather, mild seas, and the freedom to sunbathe.
7. Venice, Italy
Venice is generally known to be a party city. Indeed year round, numerous carnivals, festivities, and fun-filled activities are hosted here.
All you have to do is plan early and make your travel arrangements accurate. That is because the area suffers from a phenomenon called 'over-tourism.'
A visit to the historic city will also take you through the many canals that wind out and about the area. As always, you should also carry along your digital camera to see to it that you miss out at no event at all. This chic city is too awesome to behold and walk away.
8. Geneva, Switzerland
If gliding, winter sport, and other ice-based sporting activities are your things, have Geneva, Switzerland is your destination of choice.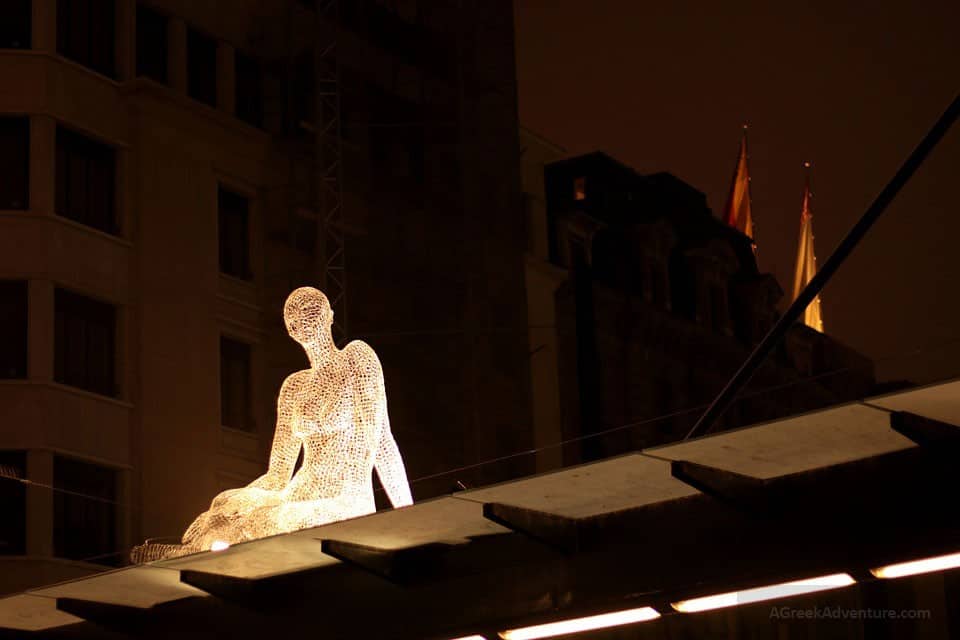 Geneva, Switzerland
The city is situated in areas that experience heavy snow and provide continuous trails where you can just set sail and glide. The month of February is also unique.
It marks the conclusion of La Réserve Genève's (indoor ice skating rink.)
This is an event that is held in honor of both parents and children.
You can never visit the nation without tasting the chocolates as Switzerland is widely known for the same!
9. St. Moritz, Switzerland
Still in Switzerland, you have this alpine resort town to visit.
Though suitable for a visit year-round, February is undoubtedly the best time to visit here. It is home to many of Switzerland's top attractions, snow-capped mountains, tourist sites, and other facilities of repute.
Chief of these is the White Turf horse-racing event.
After you are done with your events, troop down to the stylish, all-suite Carlton Hotel.
Bear in mind that Switzerland is a wealthy country that also experiences higher costs of living.
Be prepared appropriately hence to counter these obstacles as a way forward.
10. Girne (Kyrenia), Cyprus
Cyprus is an island that is not so far away from Greece, Israel, and Egypt.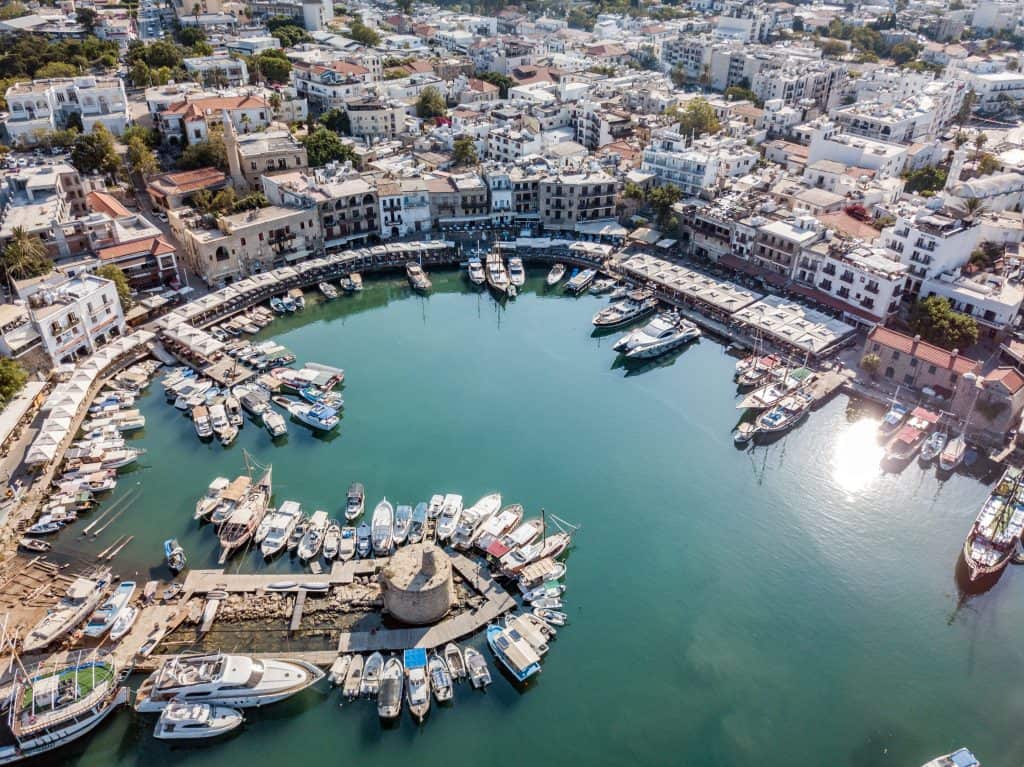 It is hot, owing to its Mediterranean location.
It experiences 320 days of abundant sun yearly. The city is adorned with ancient castles, monasteries, and golden sandy beaches.
Being warmer than much of Europe, this is an excellent place to retreat to if you want to escape the icy winters on the rest of the continents. Some good news!
The island is cheaper than many locations in Europe. You won't have to spend too much to stay afloat.
11. Warsaw, Poland
Warsaw is the capital city of Poland. It is located pretty close to the North Pole, a fact that makes it pretty cold during winters.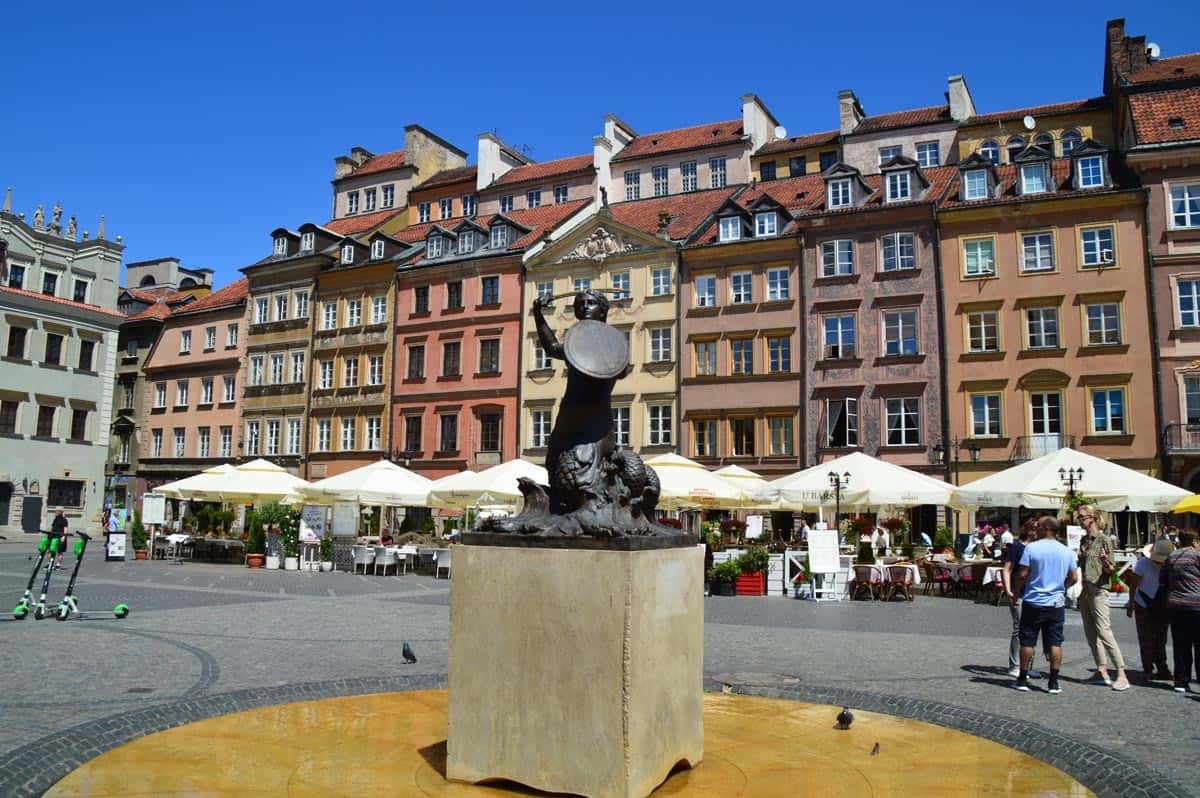 In fact, by February, the place is still too cold as the snow has yet started to recede. Plan a visit here only if you are interested in winter activities.
The city authorities understand this fact only too well. That is why it holds an annual winter exhibition every year. This is the Royal Garden of Light that runs through to the end of the month.
It is definitely in your best interest to time your visit accordingly to coincide with this event.
12. Friedrichshafen, Germany
Situated in Southern Germany, Friedrichshafen is a small city that is nonetheless filled with plenty of leisure and other forms of attractions.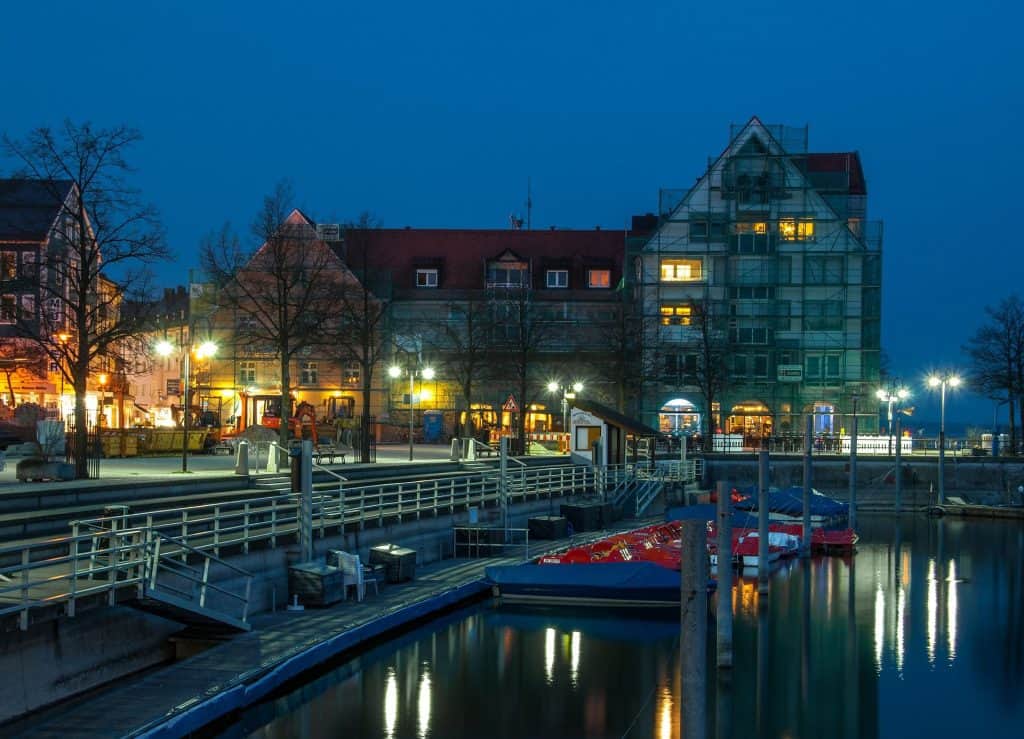 Each February, a cake design contest is held in the city, an event that brings together top confectionary masters of Germany and beyond.
If you love cakes or simply want to get in the company of many others, this is a place you do not want to miss out on.
Germany is an expensive country, though. You have to set aside a sufficient amount of money to be able to enjoy what it has to offer.
13. Tuscany, Italy
Are you a lover of wine and other hard drinks? Tuscany, Italy, should be the place you should retreat to. Each February, it holds the Benvenuto Brunello festival.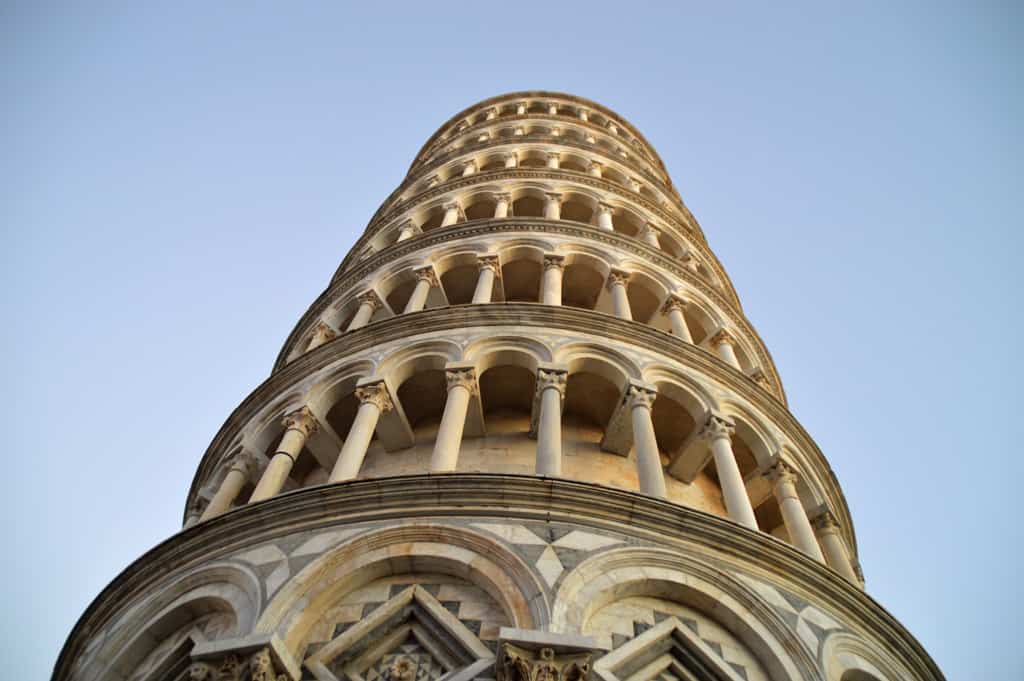 Pisa Tower
This event brings together top winemakers for a 4-day event. By visiting the place, you also get to enjoy the many tastes of wine. Did you know that Pisa and Florence belong to this region?
You will also get a chance to ruffle feathers with the who-is-who in the winemaking industry.
Tuscany itself is a serene location that is adorned with rolling hills, lush green vegetation, breathtaking ambiance, and a relatively quiet atmosphere.
14. Nice, France
France is more than in Paris. On the whole, the French Riviera is the place where you retreat to dodge the otherwise long and dreary winters.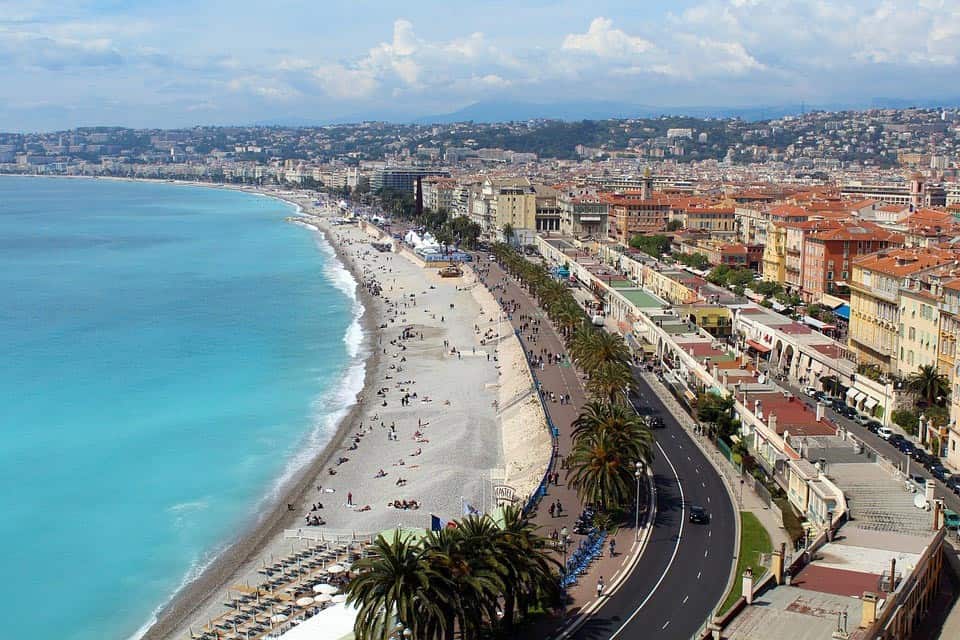 Nice, stands tall as the premier destination in the Riviera region.
This beautiful city is located just 20 miles off the Italian border. Its population is also low enough to allow for smooth transportation out and about the area.
The winter temperatures here are also high enough to let you walk out as you may please.
And if you like roaming, the city itself has many attractions you might want to explore. Only be sure that you have a French guide as many people here speak French entirely.
15. Mallorca, Spain
We have already explained that Spain experiences warmer weather because of being located further south of continental Europe.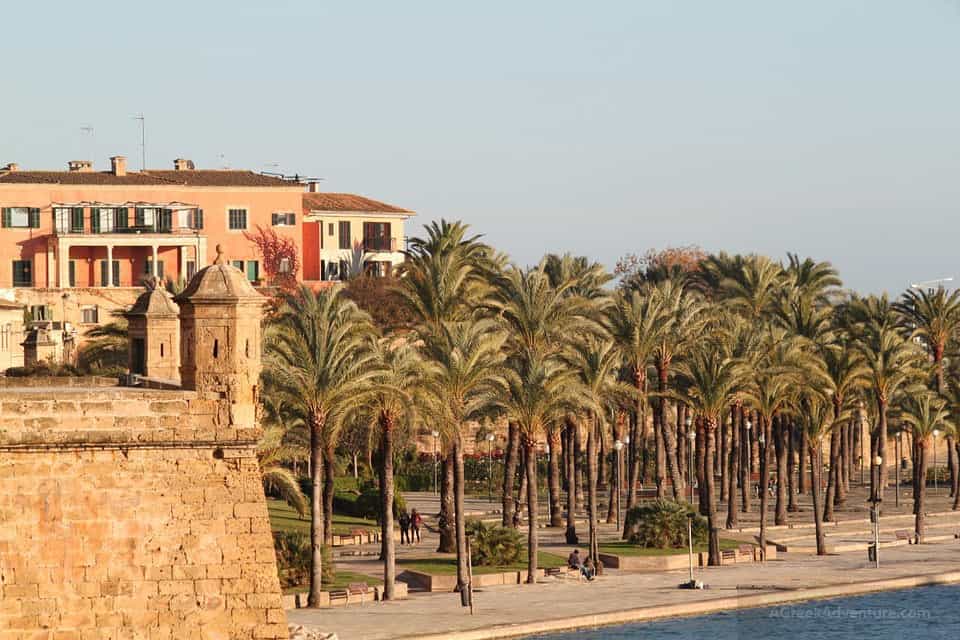 It is a port city whose shoreline is dotted with trees of various species. This is an ideal location for couples who just want to break away and spend some quiet time.
Several facilities are constructed solely for this end. Of these, the adults-only Pure Salt Port Adriano stands out.
Here, you will get in and enjoy some spacious suites which have balconies attached to them.
It is secluded and private enough to let you do whatever you want without unnecessary interference.
16. Lake District, England
The Lake District, England, is an amalgamation of sleepy villages that are quiet and detached enough for private stays and retreats.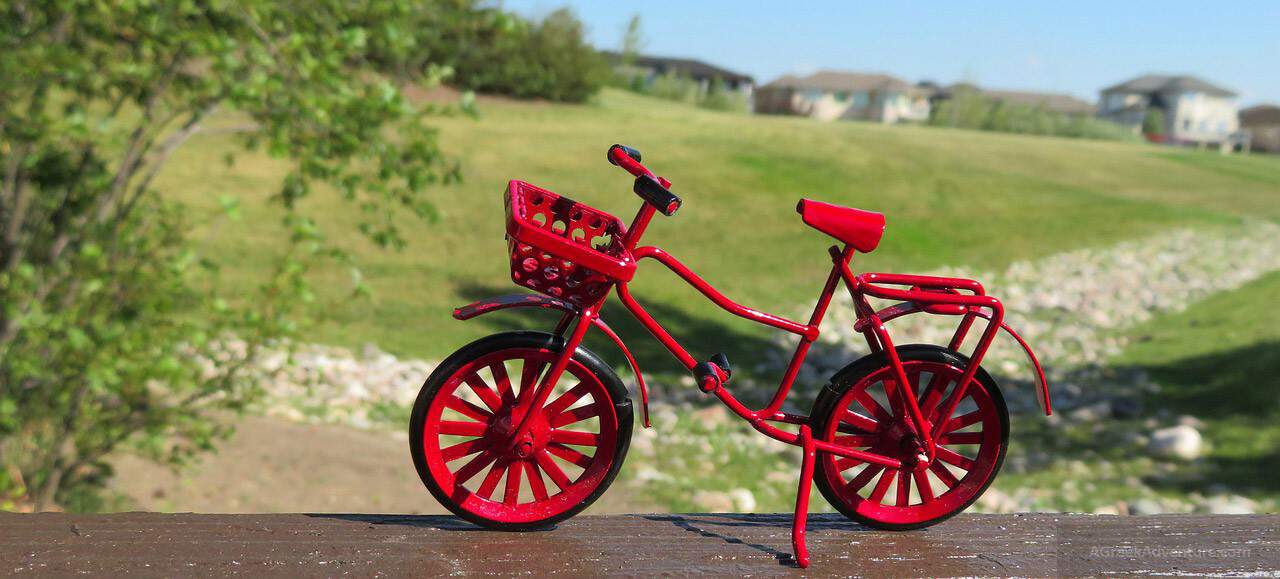 This is a great place to stay in and enjoy some quiet time. You will behold some beautiful sceneries, breathtaking vegetation, and a relaxed atmosphere.
Other than unwinding, the area is also the right place for matters of photography.
The serene environment gives an excellent background to any serious photographer.
With many commercial airlines mooting the idea of flying here, access to the place is going to be better and more convenient.
That place is considered one of the best places to visit in Europe in February for cycling. It is not the only one, but it is famous for the lake cycling rides.
17. Monte Carlo, Monaco
Monaco is one of those soft-spoken destinations in Europe and the world over.
This notwithstanding, it is still an idyllic location to consider retreating to for a holiday.
The weather in February is neither hot nor cold. This makes getting out a smooth and hassle-free undertaking.
Monaco is widely known for gambling, betting, and casinos.
Thus, it goes that this is the place to get to if you want to try your luck on several issues.
Being rich and developed, expect to part with plenty of money to be able to afford to stay and move around here.
18. Tallinn, Estonia
Tallinn is located at a stone-throw distance from the North Pole.
Its winters are subsequently colder and longer than those of the rest of the continent. On account of this, the entire city is an excellent place to be to experience some winter activities.
Though formidable, this city experiences fewer tourists at this time of the year.
By choosing to spend your February here, you will enjoy the benefits of limited congestion, greater breathing spaces, and the freedom to move around with limited hindrances.
Some winter lights festivals are also held around this time, which you may want to catch.
Conclusion on Where to Go in February in Europe
Our look into the best places to visit in Europe in February comes to an end here.
Are you still searching for where to go in Europe in the wintertime?
We now hope that you have obtained the insight you need to make a pleasant and successful trip. Make sure to check weather forecasts. We had some cancellations for activities due to that in a couple of our tours, so we learned the hard way.
This list is bound to change any time soon. We are aware of this fact, only too well.
That is why we are always on the lookout for any changes or improvements that may adversely affect the order and the cities in this list.
Do search this site as we have more posts on the best places to visit in Europe in other than February months like December, January, March (coming soon), and April (check this week). We even have budget-friendly places.
You can also subscribe to our newsletter for all such useful information.
Consider referring to this site in the future for the sake of staying abreast.
In the meantime, we wish you a pleasant trip ahead with the best places to visit in Europe this February.
If this article about the best European cities to visit in February made you want to check the cities on the list, consider checking out the articles below –
Source https://www.priceoftravel.com/best-places-to-visit-europe-february#:~:text=If%20you%20are%20looking%20for%20a%20warm%20destination,they%20have%20%E2%80%9CEurope%E2%80%99s%E2%80%9D%20only%20beach%20weather%20in%20winter.
Source https://www.travelandleisure.com/trip-ideas/best-places-travel-europe-february
Source https://mindfultravelexperiences.com/best-places-visit-europe-february/