The 7 Best Places to Visit in Europe in December
Europe is often frequented during the summer but don't neglect the winter months. Christmas time, in particular, is a truly magical period in the continent that invented many Christmas traditions. From the German Christmas markets to the Northern Lights, there's so much worth exploring. Keep reading to discover the best places to visit in Europe in December.
You can choose a destination based on your preferences. Are you looking to embrace the cold and dark days or would you prefer to escape to somewhere sunny? Europe offers it all. Choose carefully because each country celebrates Christmas a little differently. Select a destination that excites you.
With that in mind, it's time to discover Europe's best winter destinations. Below, find the seven best places to visit in Europe in December. They all offer something a little different and are all absolutely worth visiting.
Table of Contents
Cologne, Germany
Credit: cmophoto.net, Unsplash
Germany supposedly invented Christmas or, at least, many of the traditions associated with it. Any German city will feel a little bit magical in December but perhaps none more so than Cologne. This is one of Germany's most beautiful destinations and it really comes alive during the winter. In particular, tourists flock to Cologne for its world-famous Christmas markets.
There are several Christmas markets in Cologne, with the largest being right in the town center, next to its spectacular cathedral. These are the most visited Christmas markets in Germany, attracting a staggering four million people a year. Until you've experienced it for yourself, you won't understand how truly magical December can be in Europe.
At the markets, you can shop for unique and handmade gifts and sample some famous German cuisine. Cologne is a city that's embraced Christmas almost like no other which is why we've put it among the best places to visit in Europe in December. If you're lucky, a dusting of snow will make this an even more Christmassy experience that the whole family will fall in love with.
Rovaniemi, Finland
Credit: fox jia, Unsplash
No matter where you're from in the world, you probably associate Christmas with snow. That's because, in our culture, we believe that Santa lives in Lapland. Well, what if you could visit Santa for real? Well, you can. He lives in a town called Rovaniemi which is open to the public. That's what makes it among the best places to visit in Europe in December. If you have kids, then this is like the ultimate version of Disneyland.
Located in the far north of Finland, Rovaniemi isn't the easiest place to reach. It's quite expensive and becomes even more so around the Christmas season. However, there's a good reason for this. It's truly the most Christmassy place on Earth. Even if you come at the very start of December, you'll feel this magic.
The city itself is incredible, sitting among unspoiled natural beauty. From there, you'll want to visit Santa Claus Village for the ultimate Christmas experience. This theme park is like none other on the planet and offers the most authentic experience of Christmas for you and your family.
Kiruna, Sweden
Credit: Timo Horstschaefer, Unsplash
If you're seeking the best of European winter, then Kiruna is a fantastic option. This town, located in the far north of Sweden is among the most desirable destinations in Lapland. There's no Santa Clause Village here so it's not a Christmas experience as such but it does offer something even more spectacular: the Northern Lights. This is the ideal December destination for couples.
Like anywhere in Scandinavia, getting to Kiruna and staying there isn't cheap. You'll need to fly to Stockholm and then take the sleeper train all the way through the incredible Swedish wilderness. Once you arrive, you'll find yourself in a tiny town, filling you with a deep sense of remoteness. If you need to truly get away this winter, head to Kiruna.
This wild location is home to some amazing animals, including bears. You won't see bears in the winter but you might spot some moose or reindeer and you'll have the chance to go dog sledding. On top of this, you'll have the chance to stay in the world-famous ice hotel. That alone makes the trip an exciting one but, of course, the main attraction is the Northern Lights.
Tallinn, Estonia
Credit: Ilya Orehov, Unsplash
If you want to visit a Nordic country but can't afford the likes of Norway, Sweden, or Finland, then head to Tallinn. Estonia's capital has its own winter charm that makes it well worth visiting. The Old Town is a UNESCO World Heritage Site filled with untouched architectural beauty. It also houses one of the best Christmas markets in Europe.
Tallinn residents have been putting up and decorating a Christmas tree in the Old Town since 1441. This tradition continues to this day and is one of the oldest examples of decorating a tree for Christmas in the world. Estonians have really embraced the spirit of Christmas.
Estonia is a safe, modern, and stunning country that many tourists overlook. You shouldn't, though. It's affordable and incredibly beautiful, especially during December after a steady snowfall. This Baltic state is rarely on the itinerary of first-time travelers to Europe. However, those who go often find that they prefer it to anywhere else. Get ahead of the crows and visit Estonia while it's still cool and relatively unknown. If you get the chance, you'll love spending December in Tallinn.
Dubrovnik, Croatia
Credit: Matthias Mullie, Unsplash
Not everyone wants to embrace the cold during December. Perhaps you're more interested in going somewhere a little warmer and escaping the bleakness of winter. In this case, you'll want to head south. One of Europe's most southern cities is Dubrovnik. It has as much charm as any northern European city but without the freezing temperature.
It won't be warm enough to swim but it will still be fairly mild. Temperatures in Dubrovnik average 57°F (14°C), which is warm enough to enjoy. If you're someone that hates the cold, then this might be more tolerable. Dubrovnik is by far one of the best places to visit in Europe in December, mostly for its incredible beauty. As you wander around the rocky coastline, through the labyrinth-like streets of the Old Town, and up the crooked steps towards amazing views, you'll understand why this city is so special.
The setting for many Game of Thrones scenes, Dubrovnik has an ancient charm. Its city walls are among the oldest in the world and its coastal location offers stunning natural beauty. Croatians celebrate Christmas just like everybody else. They just do it among slightly better weather. For those who hate the cold, a Dubrovnik December is ideal.
Seville, Spain
Credit: Joan Oger, Unsplash
Seville has often been described as the frying pan of Europe. Despite its amazing beauty, many people are scared to go there. It's roasting hot and yet not particularly close to the sea. That means that you can't even go for a swim to cool off. When the summers are reaching more than 100°F (40°C), this can be almost unbearable.
However, if you visit Seville in December, then you get a whole different experience. The weather during this time is a much more manageable 62-68°F (17-20°F). If you've always wanted to visit Seville for its unmatched architectural beauty and wonderful Spanish culture, then why not do it in December? You'll get to experience all that without worrying about suffering from heatstroke.
Spain is a religious country so it's a great place to visit if you like this side of Christmas. You'll get to see how Catholics celebrate this special occasion. At the same time, the population of Seville is young and you're bound to have a lot of fun nights out as you celebrate the festive season.
Reykjavík, Iceland
Credit: Norris Niman, Unsplash
Sometimes, December is about taking a real break. You want to go somewhere far away and experience something completely different. While Europe is a vast and diverse landscape, there's nowhere quite like Iceland. An island located far from the mainland of the European continent, Iceland is truly one of the most unique landscapes on the planet.
Furthermore, Iceland really comes alive during December. That's when it's at its best and the time when you should plan your visit. You'll be able to experience the beauty of winter, with thick snowfall being likely. Reykjavík is the most northerly capital city in the world. If you're looking to head north this Christmas, does it get better than that?
Iceland is a powerful and dramatic island. As nice as Reykjavík is as a base, make sure you take the time to explore the more remote areas of this country. For most people, visiting Iceland is a once-in-a-lifetime opportunity, especially considering the high costs of this trip. If you get out to nature, it will be a trip that you'll never forget.
10 of the Best Places in Europe to Visit in December 2021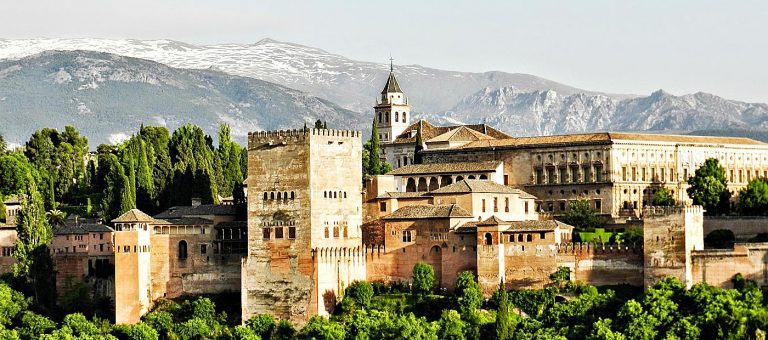 Are you planning your winter vacation and want to know the best places in Europe to visit in December? Did you know that 713 million tourists visited Europe in 2018—most of them in the summer months?
There's no doubt that Europe is a great place to visit when the weather is warm and sunny. But what about winter in Europe? Is it worth visiting during the colder months?
Absolutely! Many would argue that European cities are stunning after a fresh snowfall. And with fewer tourists, you'll enjoy shorter lines (maybe even discounted rates) at many attractions.
From skiing in the Alps to chasing the Northern Lights across Scandanavia, there's no shortage of unique activities outdoors during the wintertime. There's plenty to see and do indoors with countless historical sites, museums, bars, and cafes.
The only thing left to decide is where to plan your winter destinations in Europe vacation. This post will reveal our pick for the best places in Europe to visit in December.
Ready to feel inspired? Read on to discover your ideal European winter destination. Also, read about the places in Europe where the temperature is warmer.
Table of Contents
Copenhagen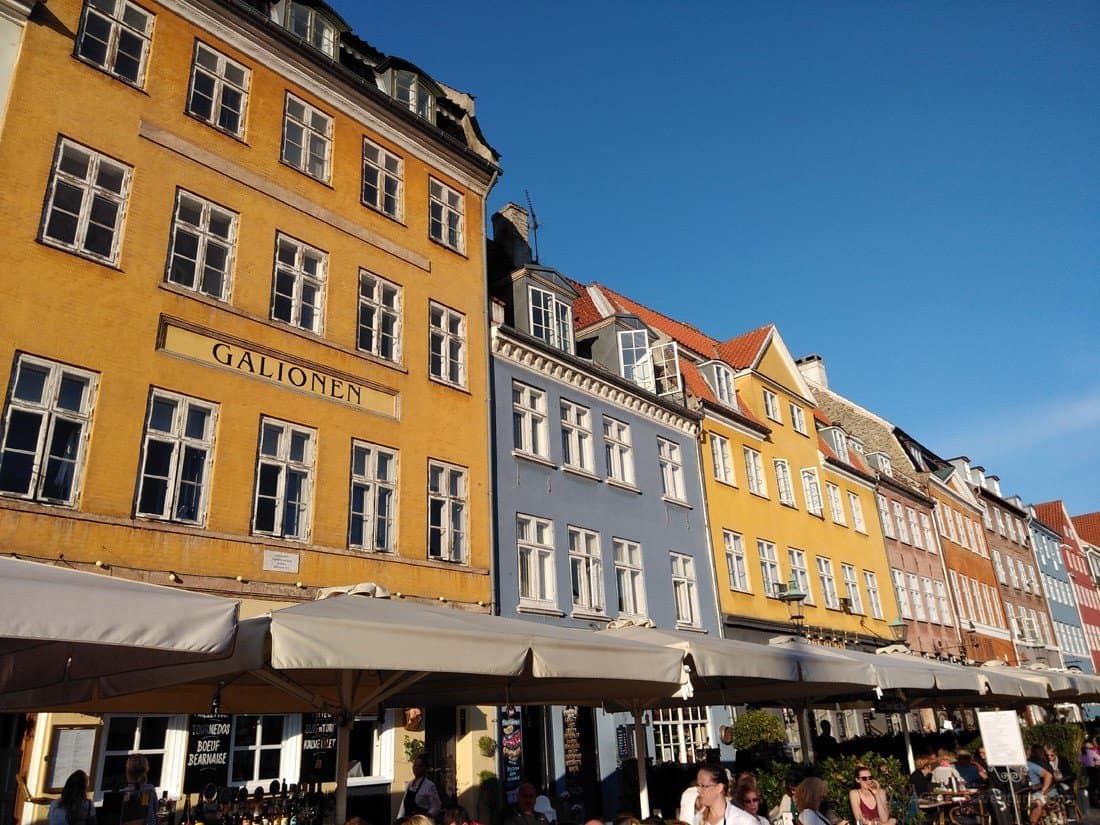 Copenhagen (in Denmark) is ranked the 7th most expensive city in the world, making it off-limits for many travelers. But if you're headed to Europe in December, add this beautiful Scandanavian city to your list.
Tourism drops off during the colder months—and so do the prices. Many hotels, restaurants, and tourist attractions offer discounted rates, making it one of the best places in Europe to visit in December.
As the birthplace of Hans Christen Andersen, you'll quickly see why Copenhagen inspired so many fairy tales. The colorful architecture of Nyhavn looks even brighter against the snow. And the Tivoli Gardens and winding, frozen canals look almost magical in the muted winter light.
When you need to warm up, head into any bar, and grab a glass of Glogg, a spicy red wine served hot. If it's in your budget, book a 20-course meal at Noma, one of the world's best (and most expensive) restaurants.
Explore these family-friendly tours in Copenhagen.
Dublin, Ireland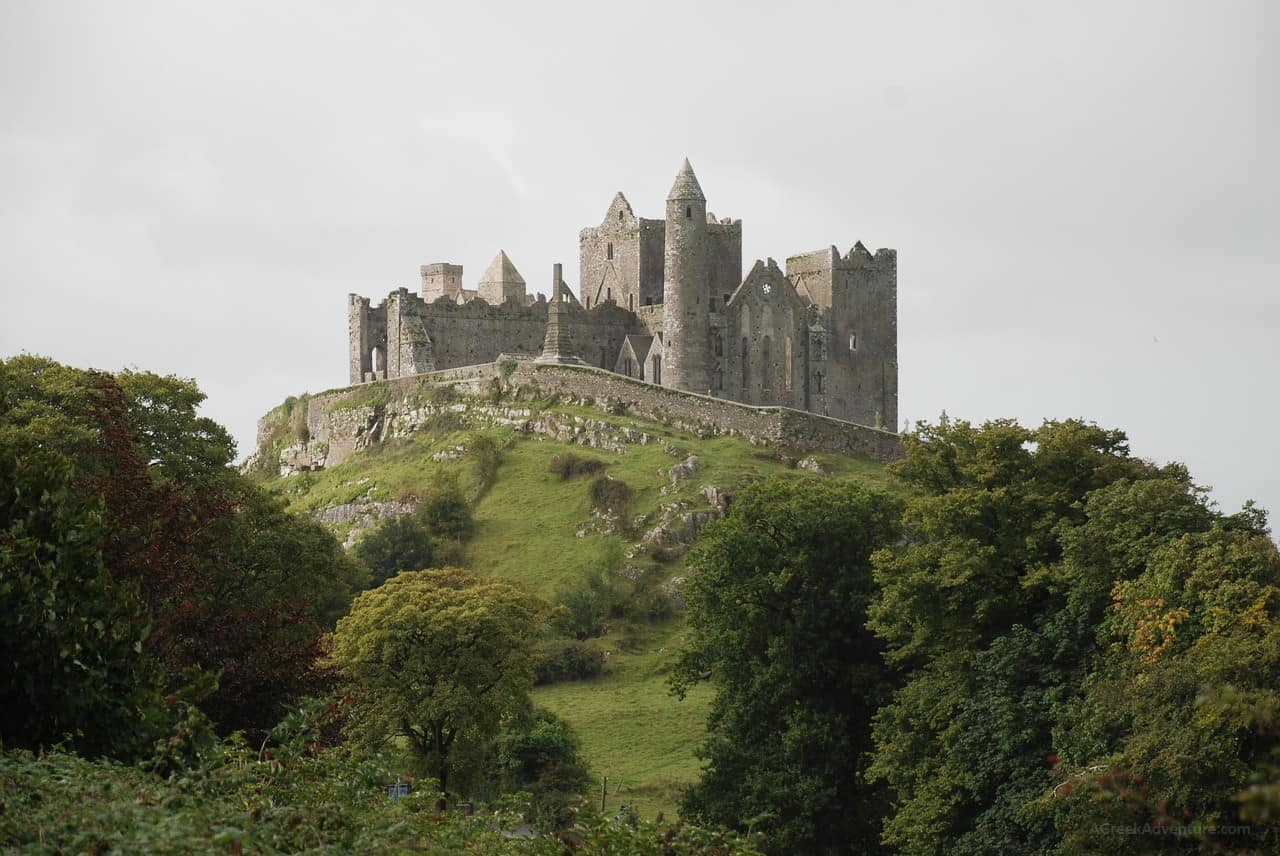 Rock of Cashel
The Emerald Isle holds unique appeal during the winter when its cozy pubs are extra warm and inviting (read the post for seven days in Ireland itinerary).
Every year on December 21, the capital hosts the "Smashing Times City of Dublin" Parade. This colorful extravaganza is a celebration of the winter solstice and a party you can't miss.
Regarding parties, stick around until New Year's Eve when Dublin goes wild with holiday events. Enjoy Luminosity, a spectacular 3D light show, or get into the rhythm with the world's most massive Celtic drum concert.
Want to keep the good times rolling all night? Walk into any one of Dublin's 700 pubs for a pint of your favorite malted beverage.
When in Dublin, here are some guided tours to do.
Venice, Italy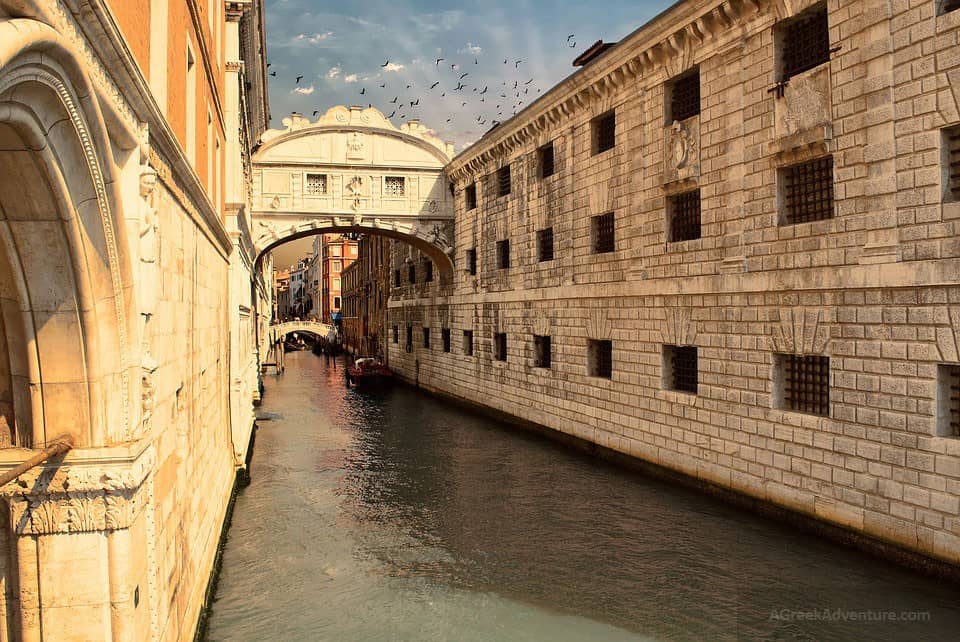 Bridge of Sighs
Over 600 cruise ships dock in Venice annually, unleashing 30 million tourists upon the glorious sinking city. Book a ticket to Venice during winter if you want to avoid the teeming masses and have the town all to yourself.
Nicknamed La Serenissima ("The Serene"), Venice becomes relatively peaceful and quiet when the weather turns colder. The famous canals become enshrouded in mist, and the narrow alleyways are empty and hauntingly beautiful.
Enjoy the rare chance to see St. Mark's Square and Cathedral without the crowds. Take a day trip to the nearby island of Murano and visit an ancient glass-blowing factory. On a clear day, you'll see the snowcapped peaks of the Dolomites in the distance.
Bonus tip: The winter bring Venice's "acqua alta," or high water season. Bring a pair of wading boots in case the high tide creates some localized flooding around the city. Here is the post for two days in the Venice itinerary.
If you are looking for a guide or small groups to take you around, then see these.
Granada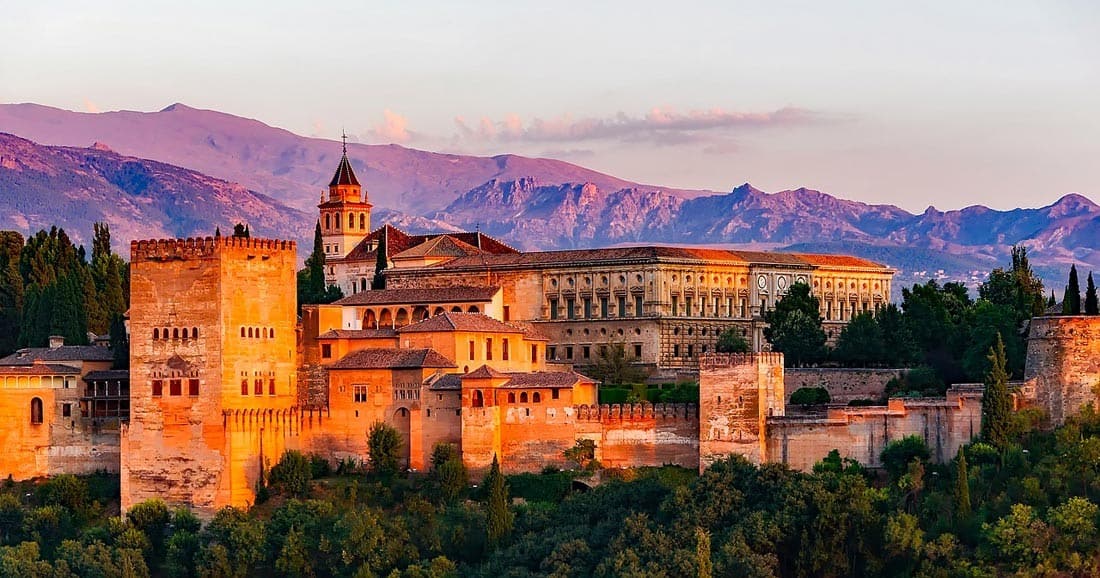 Is there anywhere in Europe where the sun shines during the winter? Yes!
Although it's cold and dry, Granada (in Spain) is sunny virtually every day of the year. Book your tickets to the Alhambra well in advance and enjoy your tour of the stunning Moorish castle without hoards of tourists.
Granada is the gateway to the Sierra Nevada, Spain's highest mountain range. The peaks are often covered in snow year-round and are a Mecca for snowsports during winter. The beautiful cities of Sevilla and Ronda are also nearby, providing plenty of opportunities for culture-packed day trips.
To warm up in the evenings, go on a tapas crawl and enjoy southern Spain's delicious cuisine and wine.
Popular tours with a guide can be seen here.
Transylvania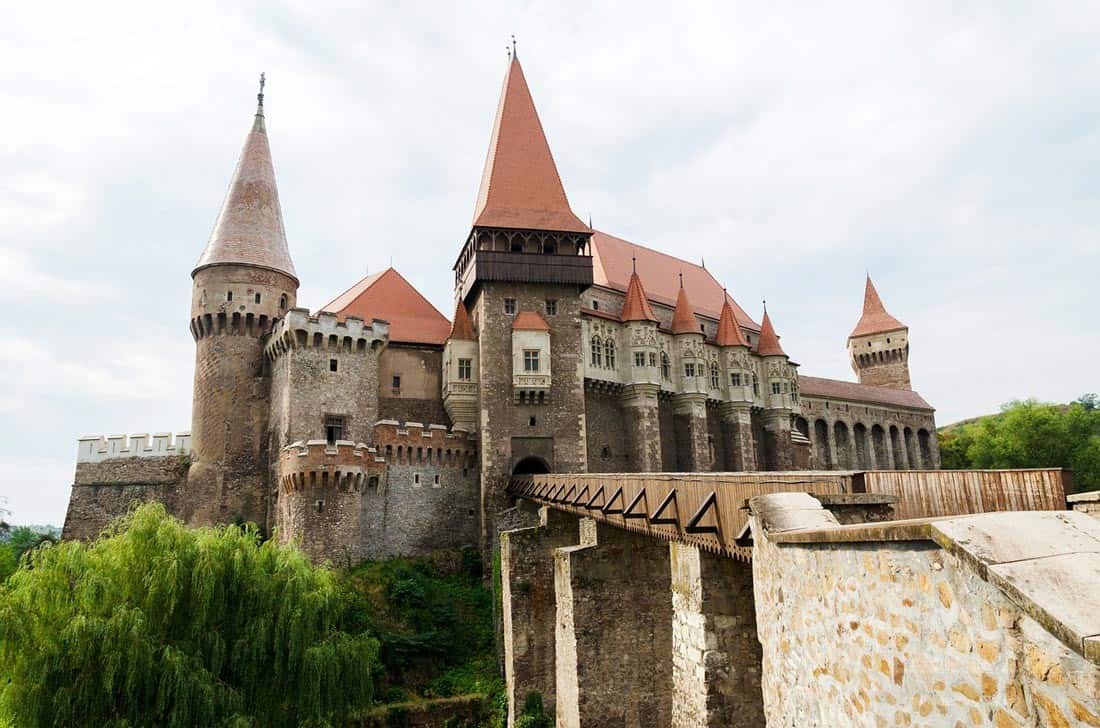 Ready to follow in the footsteps of the real Dracula? Not one of your familiar places to visit, right? One of the best places in Europe to visit in December is Transylvania (the country of Romania).
Winter is the perfect season to tour the area's legendary castles. Set against gray skies and bare trees, Bran Castle (the supposed home of Dracula) is sure to appear extra spooky.
Tour the medieval towns of Brasov, Sighisoara, and Vlad Tepes and enjoy learning about the region's fascinating history. Take a romantic stroll through the beautiful village of Sibiu, which glows with festive lights each holiday season.
Or, for a unique experience, book a night at a hotel made entirely of ice!
Book ahead for the Draculas Castle.
Berlin, Germany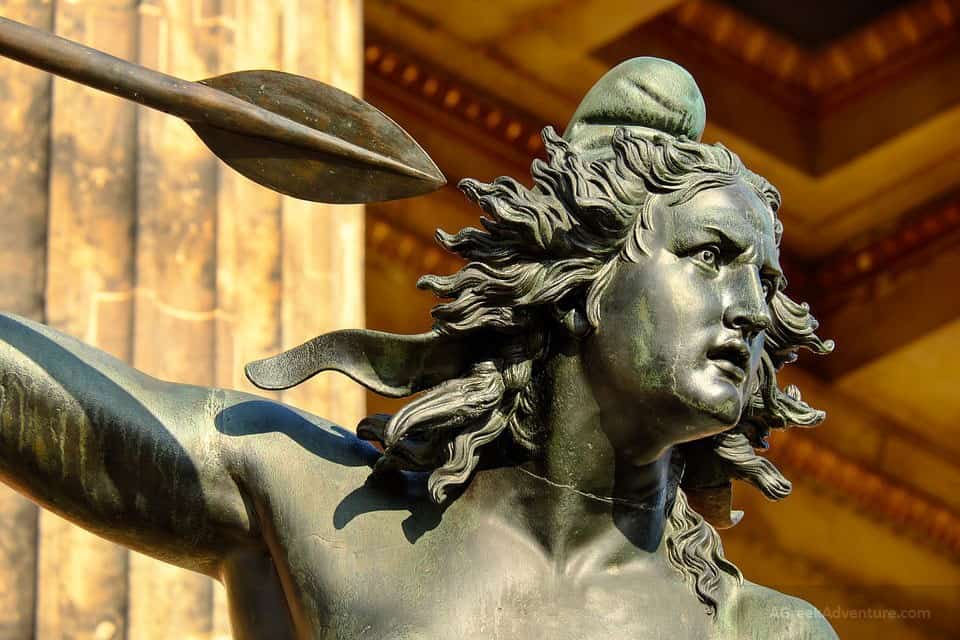 Amazon sculpture in Berlin
Germany is known for its Christmas markets; Berlin alone has over 60 of them. This exciting city comes to life over the holiday season, when twinkling lights take over virtually street and square.
But Berlin's appeal goes far beyond its spectacular Christmas markets. Sign up for a free walking tour and watch as Berlin's history comes to life. You can even drive an authentic Trabi car along the old Berlin wall.
If the weather is too cold outside, Berlin has an impressive 175 museums to entertain and educate you. From World War II history to contemporary art, there's a museum for every interest and taste.
Speaking of taste, warm up those cold German nights with a glass of hot mulled wine or a visit to a beer garden (Biergarten).
Explore Berlin with a Third Reich and Cold War Walking Tour.
Prague, Czech Republic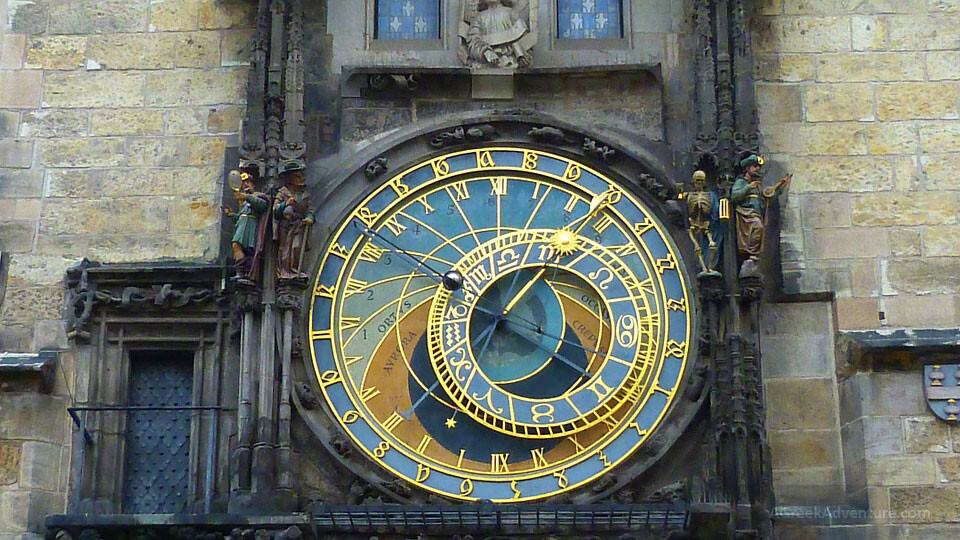 The Astronomical clock
Perhaps one of Europe's most romantic cities, Prague is especially magical during the months of winter.
Fresh snow on the St. Charles Bridge and the medieval church spires of the Old Town is a sight you'll never forget. At night the city lights glow off the ice and frigid, slow-moving waters of the Vltava River.
Prague has some of the best Christmas markets in Europe, but there's plenty more to see and do. Sign up for a ghost tour of the city's creepiest sites, or take a day tour to the fascinating "bone church" of Kutna Hora.
If creepy isn't your thing, stick with a tour of Prague Castle or the beautiful St. Vitus Cathedral. Czechs drink more beer (per capita) than any other nationality, so do as the locals do and grab a pint at any pub.
Interlaken, Switzerland

What Queenstown is to New Zealand, Interlaken is to Europe. This "sports capital" offers endless thrills to outdoor enthusiasts, especially during the wintertime.
Surrounded by mountains and glaciers but nestled right on the shores of Lake Interlaken, this alpine town is one of the most beautiful in Europe. Skiing and snowboarding are staples here, but that's not all there is to do.
Adrenaline junkies can go paragliding, bungee jumping, and skydiving, even in winter! If you prefer to stay on the ground, rent a pair of snowshoes or take a leisurely cruise across the lake. Here is a post on what to do in Switzerland.
Book ahead for the day trip to Jungfraujoch.
Rovaniemi, Finland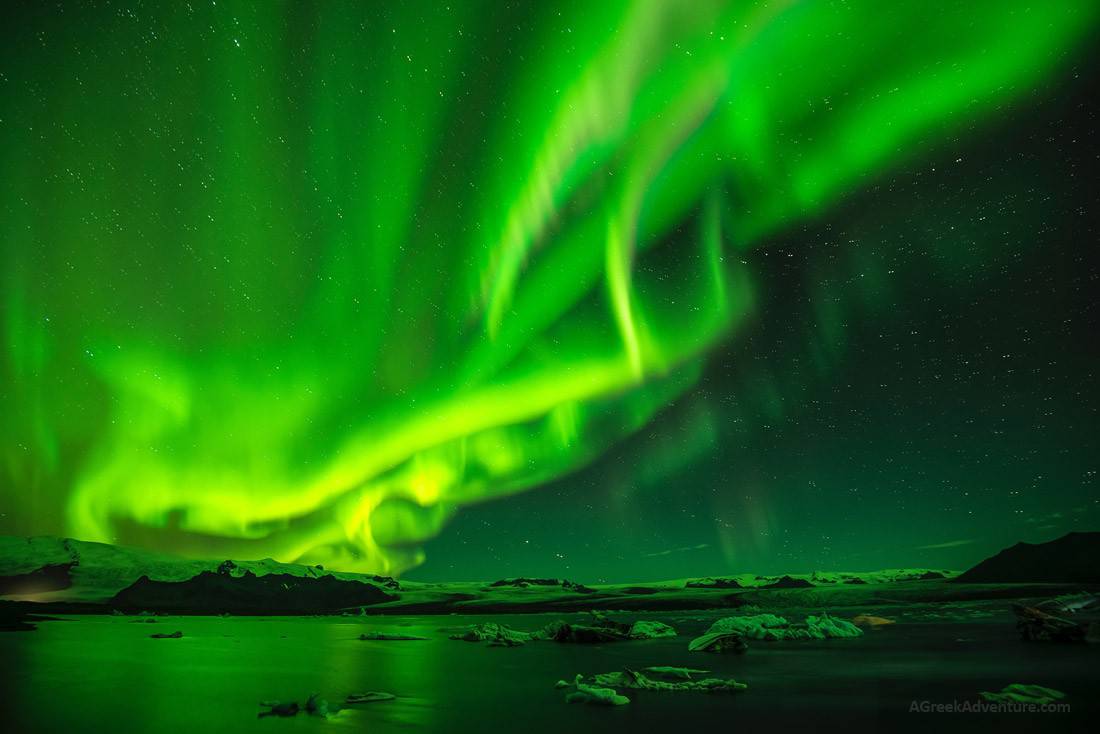 If you want the ultimate winter experience in Europe, head north—and keep going.
Lapland is Finland's northernmost region, the majority sitting above the Arctic Circle. The capital city, Rovaniemi, is known as the "official" residence of Santa Claus. As you might expect, there are rides with sleighs, reindeer, and an entire Santa-themed village.
That is also an extraordinary chance to see the Northern Lights in person. Just be sure to bundle up, as December temperatures rarely exceed freezing.
No matter how cold it gets outside, don't worry—you can stay warm and look cute during your visit.
Go after the Northern Lights Hunting With Lappish BBQ.
Athens, Greece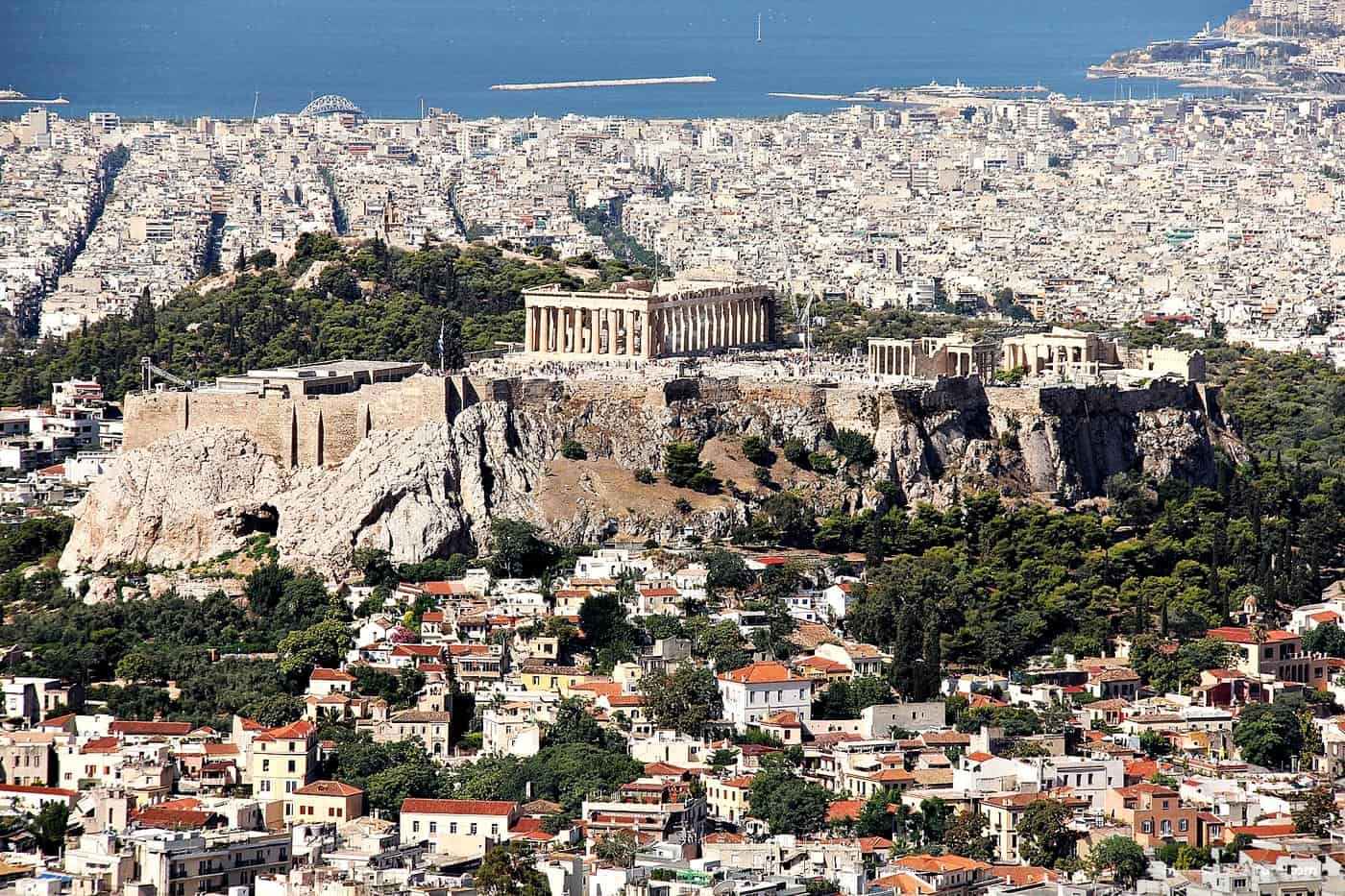 Is all this talk of snow and ice making you cold? Don't worry—you don't have to freeze if you visit Europe during December. This lengthy post describes more than 40 things to do in Athens, and this one tells all the day trips from Athens.
Winter is an ideal time to visit the Greek capital without the hoards of summer tourists. Stroll around the Acropolis and other ancient sites and enjoy having them (mostly) to yourself.
The air tends to be cleaner this time of year, too, and prices drop all over the city. Temperatures remain comfortably in the 50s throughout the winter season, so that you can leave your snow coat at home!
Get on an Athens Food Tour!
The Best Places in Europe to Visit in December: Now You Know
From December through March, Europe transforms into a winter wonderland.
Don't let the shorter days and cooler temperatures deter you. Winter in Europe is the ideal time to visit many destinations. From Christmas markets to sleigh rides to steaming mugs of hot chocolate, there's something for everyone to enjoy.
Now that you know the best places in Europe to visit in December, what's next? All that's left to do is find a flight, book a room, and start packing!
Are you lucky enough to be visiting Europe during the holiday season? Click here to learn which European cities take Christmas to a new level.
Best Places To Visit In Europe In December
Europe is a stunning continent filled with unique destinations for travelers to visit. While many flock to it during the summer months, the winter is especially a great time to tour the different countries as well.
December particularly is a highlight as many countries are celebrating the holiday season with festivals and beautiful decorations that can't be seen any time else during the year.
However, it can be difficult to pinpoint the best European countries to visit in December. Below you'll find some of the top countries to venture to while touring Europe during this month.
Disclaimer: This post contains affiliate links. This means that should you click on certain links, and then subsequently purchase a product, I will receive a small commission.
Table of Contents
The 8 Best Countries to Visit in Europe in December
1. Germany
Germany is a popular destination during December for many reasons, but especially for its famous Christmas markets. The country is home to hundreds of different markets that each have their own unique personality and goods.
Some of the best Christmas markets to explore while here are the Cologne Christmas Market (which rests beneath the majestic Cologne Cathedral), the Aachen Christmas Market (known for its traditional printen- – a type of spicy gingerbread), and the Frankfurt Christmas Market (one of the largest in Germany).
Besides the markets, you can also go skiing on its mountains, ride a steam train through the snow-covered forests, or stop by the Stollen Festival to try some of this iconic German dessert for yourself.
You might be interested in the following tours:
2. Norway
The Land of the Midnight Sun is one of the most magical places to visit in December. Because the days lack adequate sunlight, this provides you with plenty of opportunities to view the colorful Northern Lights.
You can also sign up to go dog sledding with a professional through the snowy forests to see landscapes you would otherwise be unable to. Some other popular winter activities to try in December are snowshoeing at night, whale watching tours in its fjords, or exploring the local towns to try some warm traditional meals, like Lefse.
If you're looking for special cultural experiences, you can visit an elegant ice hotel or take a reindeer sleigh through the snow to see the Lyngen Alps. However, keep in mind that December does tend to be the chilliest month of the year here, so make sure to bundle up when out.
You might be interested in the following tours:
3. Finland
While many think of Finland as a tranquil place to visit during the summer to enjoy lush forests and strawberries, it's just as beautiful during December. While here, you can venture to Lapland, Ylläs, or Levi to view the dazzling Northern Lights unobscured.
In addition to this, you can also venture to Rovaniemi. This city, the capital of Lapland, is not only one of the top places to view the Northern Lights but is home to the iconic Santa Claus Village. Rovaniemi is considered to be the official home of Santa Claus and you can explore his village to see elves hard at work, take reindeer rides, learn how to make igloos, and enjoy some soothing hot chocolate.
You can also sign up to take a Lapland Safari at the village where you'll be taken by a tour guide on a snowmobile around the local forest.
4. France
One of the most sought-after places in Europe at any time during the year is France. This romantic country is known for its Christmas decorations in December that grace the streets, such as lamp posts covered in garlands and strings of twinkling lights hung above the sidewalks. You can also stop by its capital Paris to go window shopping at department stores, such as Galeries Lafayette and Printemps, which is known to create some of the most spectacular holiday window displays.
Besides window shopping, you can visit the Alsace region famous for its Christmas Markets. The region is transformed into a Christmas Wonderland and you can explore each of the Christmas Markets to find handcrafted goods to buy or try some traditional Christmas food. Famous Christmas markets in the area are the ones in the cities of Strasbourg and Colmar.
However, if you're looking for something a bit more adventurous during your time in France, December is also perfect for skiing. The Alps are home to many ski resorts you can stay at, such as Val d'Isère, which features some of the largest amounts of snow in Europe. You can also check out Val Thorens which offers spectacular views of the Alps and is one of the highest ski resorts on the continent.
You might also like: Strasbourg in winter.
You might be interested in the following tours:

Strasbourg: Christmas Market Tour
5. Austria
Austria is another beautiful destination to venture to during December. The country features many Christmas markets you can attend, most of which offer scenic views and homemade goods you can buy. One of the most popular is the Vienna City Hall Christmas Market. Situated in front of the historic City Hall, this market is known for being illuminated with nothing more than strung lights and candles. It also features choirs singing traditional Christmas carols and plenty of Christmas cookies you can taste test.
Another popular Christmas Market to visit in Austria is the Salzburg Christmas Market. Believed to have been started in 1491, it's considered to be one of the oldest markets in the country. The market rests beneath the shadow of a historic church that rings its bells occasionally as you shop through the stalls. It's also known for its selection of roasted chestnuts, baked apples, and nativity scenes.
Besides the Christmas markets, Austria is also home to plenty of ski resorts you can stay at. Hintertux is ideal for skiing thanks to its reliable amount of snow throughout the year. Obergurgl is another great ski resort to check out. While it uses both natural and artificial snow, it offers stunning views of the Alps and has a large portion of land you can easily ski around on.
6. Italy
December is also a great time to visit Italy, especially Northern Italy and the Dolomites. These areas are home to plenty of beautiful ski resorts that provide you with breathtaking views of the surrounding mountains. For instance, Cervinia is a reliable place during December for even snow cover and is known for its towering height making it perfect for ski enthusiasts.
The Carezza Ski Resort is also ideal as it provides plenty of winding trails for you to enjoy and has a small inn where you can grab a warm meal when you're done exploring the outdoors.
You'll also find a good variety of Christmas markets you can shop at in Italy, especially in the Dolomites. For instance, the Bolzano Christmas Market is one of the largest in Italy and contains many unique handcrafted items you can buy, such as ornaments and knitted clothing pieces. There's also the Brunico Christmas Market which is known for its emphasis on Advent traditions and delicious culinary treats.
Besides these, there are Christmas parades throughout the country, a light festival in Florence you can attend, and plenty of living Nativity scenes you can view. You'll also find that many of the popular attractions in the country, such as the Trevi Fountain, are much less crowded during December making this month ideal to visit Italy.
You might also be interested in: Winter in Italy, a complete guide.
7. United Kingdom
The United Kingdom is a charming place to visit during December. You can stop by London to view some of its intricate Christmas decorations and go shopping in its small stores. You'll find many of the local streets have been converted into a winter wonderland you can explore and buy goodies at. You can also stop by historic Harrods to find unique toys and gifts to buy as well as its Christmas Grotto.
While in the United Kingdom you can also visit the Edinburgh Christmas Market. This six-week festival is not only filled with numerous stalls you can shop at, but rides, concerts, and many events as well. One popular event at the market is the "24 Doors of Advent." This is where you'll be taken on a guided tour through the city and "open" a local door each day of Advent.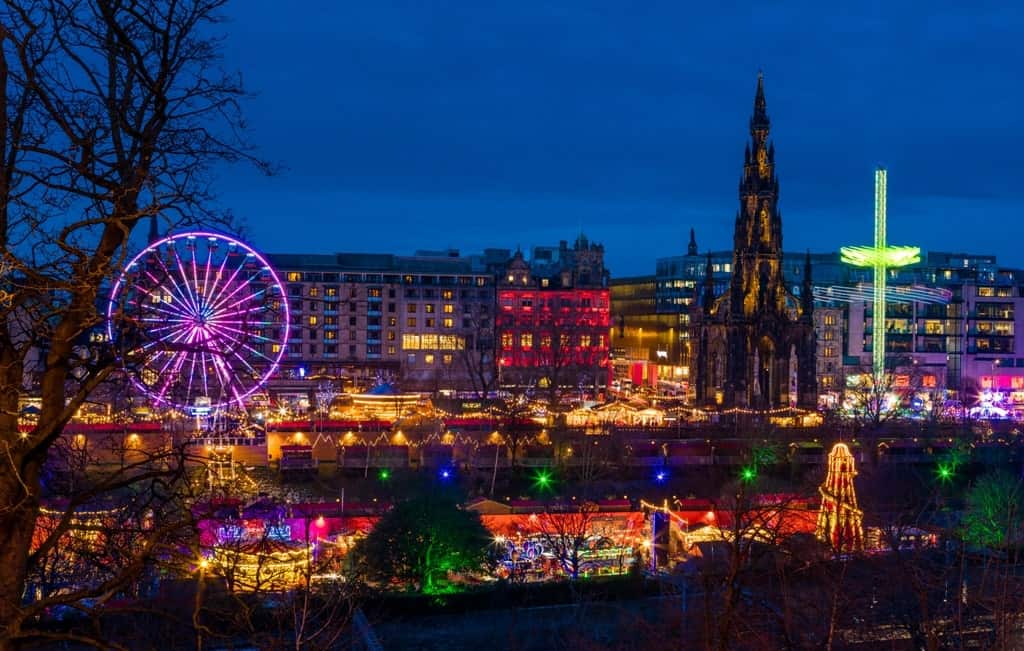 For New Year's Eve, you can also celebrate Hogmanay in Scotland which celebrates the upcoming year with fireworks and lively parties.
You might also want to check: Three days in Edinburgh.
8. Switzerland
While a small country, Switzerland is one of the best destinations to venture to during December thanks to its rich culture. You'll find plenty of outdoor activities you can do, like skiing and tobogganing. One of the best places to enjoy winter sports though is in the Interlaken area. This resort town lies beneath the Alps and offers a handful of forests and glaciers you can explore.
You might be interested in: Zurich in winter.
The town is also home to St. Bernards which sometimes roam around with their famous barrels around their neck. Switzerland is also home to plenty of Christmas markets you can shop at. You'll find various types of chocolate and fondue dishes you can taste and handmade goods you can buy while at one. Many choirs also stop by and sing traditional carols.
If you want to experience Europe in a unique way, definitely consider stopping by during the month of December. While it might be a little chilly, the crowds tend to be much smaller providing you with plenty of opportunities to view and experience things that would otherwise be too crowded and expensive to visit.
These countries also host many festivals during this time to celebrate the holiday season, like Christmas markets. Because of this, visiting Europe during December is one of the best-kept secrets for travelers.
Source https://www.jtgtravel.com/europe/best-places-to-visit-in-europe-in-december/
Source https://mindfultravelexperiences.com/best-places-in-europe-to-visit-in-december/
Source https://travelpassionate.com/best-european-countries-to-visit-in-december/