Military Passport Information for 2020: 5 Things You Need To Know Now
Every day, military families make sacrifices, large and small. Are you in the military? Is your spouse? The last thing you need is more hassles and headaches. So, here are 5 important things you need to know about military passport requirements in 2020.
Military Passports vs Tourist Passports
Are you being stationed overseas? You will actually need two types of passports. The same goes for your dependents, if they're going with you. The first type of passport is called a "no fee" passport. This type of passport is issued to military and other government personnel who are traveling abroad on government orders. As you may have guessed, the government provides it free of charge.
To get your no-fee passport, contact your Installation Travel Office.
But don't stop there. You and your family traveling with you should also get regular tourist passports.
Yes, that can get expensive. But no-fee passports are only for official travel. They should not be used for personal travel. That includes vacations while stationed overseas, and even emergency travel home.
Sure, some military members do use their no-fee military passport for personal travel. But it's risky. As the US Army website notes:
"The convenience ends, however, when no-fee passports are used for leisure travel. Vacationers can find themselves stranded at the border of another country, trying to get in (or worse: trying to get out).

The reasons why the government-issued passport does not work on leisure travel are because "a government-issued passport is specifically for execution of government orders and travel associated with those orders," said Edmund Snead, passport and VISA specialist at the U.S. Army Garrison Stuttgart passport office."
Apply Early For Passports in 2020
Passport processing is taking longer than usual this year for military families and civilians alike. So, get your applications in now. If you procrastinate, you might have to pay more in expedite fees.
The Department of State has cautioned military families to apply early for regular tourist passports. The wait time is now six weeks. It could get longer over the summer as a record number of applications is expected to roll in. You can reduce the wait time to three weeks with an extra $60 expedite fee per application. However, there is a faster option.
To get a tourist passport more quickly, you have two options. You can visit the nearest Regional Passport Agency. Or, you can use a private expediting company like RushMyPassport to submit your application. Our team can help secure your US tourist Passport with processing options as quickly as 24 hours if necessary. We can expedite child passport, adult passports, passport renewals, and replacement passports if your passport is lost, damaged, or stolen.
Passports for Military Families
What about extended family? Do you have relatives who plan on visiting you and your family where you're stationed? Make sure they know to apply for their passports early, too! All travelers that plan to leave the US borders will need to hold a valid passport. A valid passport should also have at least six months of validity beyond your return date. That means if you plan to return in January, your passport should not expire until after June (six months after you return home).
Military Passport Information for Children
Dependent children traveling with you on official orders should be eligible for no-fee passports. But, just like adults, children also need regular tourist passports.
Applying for a passport for a child is different than applying for a passport for an adult. Children need permission from both parents. But having both parents apply in person with the child can be especially difficult for military families that may have limited time together.
What if both parents can't be there? In that case, one parent can go alone. But, they'll need a signed, notarized copy of Form DS-3053. Here is a printable copy.
For more on passports for children, see How to Get a Child Passport
Passports As ID for Military Bases
Live on base in the US? Your visitors may need to bring passports or other backup ID. Military bases are no longer accepting driver's licenses and state IDs from any states that are not REAL ID-compliant. Check the REAL ID Act Compliant states here.
Visitors with IDs from these states do have a few options. Someone with a Defense Department card can escort them. Some states offer a special, more secure Enhanced Driver's License. Other acceptable IDs include:
US passports
Native American tribal documents
Defense Department or federal ID cards.
Need a passport fast? Can't make it to a passport agency?

RushMyPassport can get your tourist passport application processed in as little as 24 hours. There's no need to make an appointment or travel to a passport agency with our service. We hand-carry your documents to the Department of State for processing. Then, we send your new passport straight back to you. And to say "thank you" to the brave men and women in our armed forces, we offer a 10% military passport discount.
Do I Need A Visa To Travel To Europe? European Visa Guide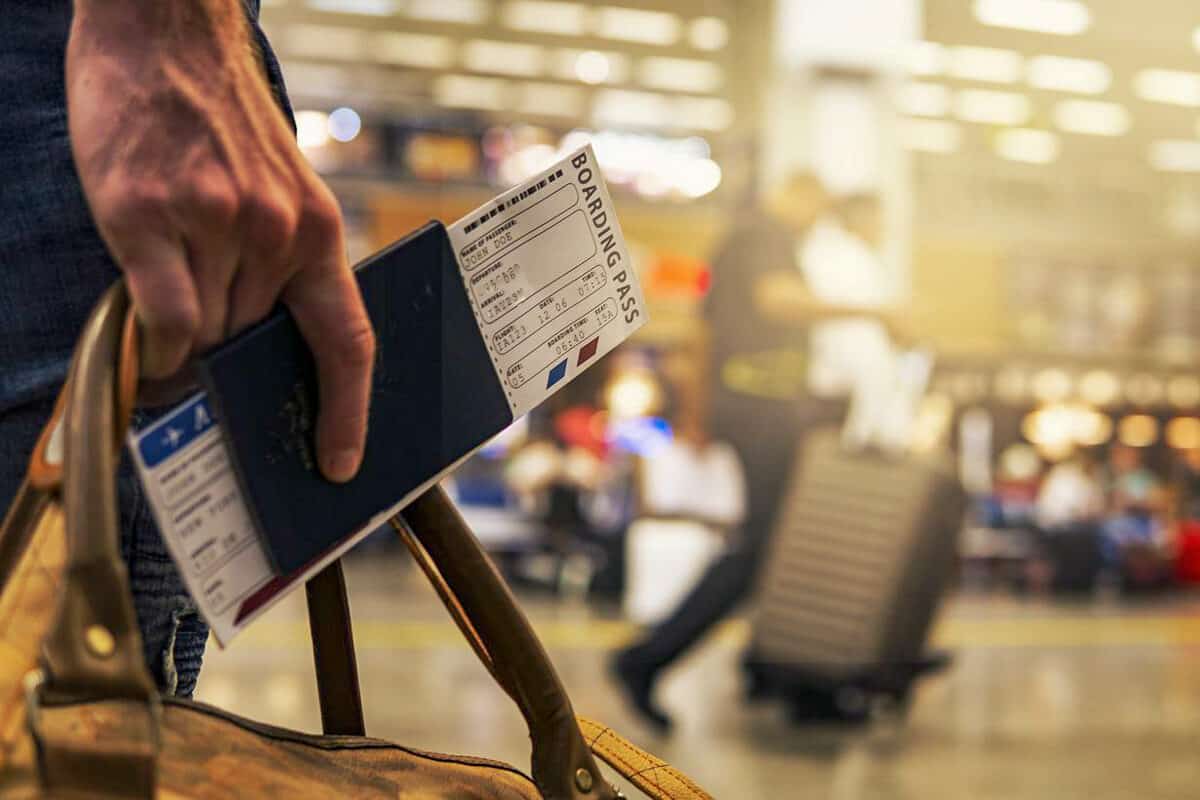 As you plan for your next trip to Europe, visas may not be the first thing on your mind. However, it is critically important to arrange your European visa ahead of time, to ensure that your trip can go off without a hitch.
Depending on where you're from, you may be exempt from needing a visa to travel to Europe, but for most travelers, a Schengen visa will be more than sufficient for a backpacking trip.
Although visas for Europe can be tricky to understand at first, by the end of this guide, you will know exactly what you need to do to apply for one.
Related: (opens in new tab)
Disclaimer: The following information reflects Europe Backpacker's understanding of the Schengen visa rules. While this article has been extensively researched and is updated regularly to ensure the information is as current as it can be, we cannot be held responsible for any errors or omissions.
European Visa Guide for Travelers
Who Needs a Visa To Enter Europe?
In a nutshell, mutual agreements between countries in Europe (and the EU) determine whether or not you need a visa to travel within Europe. As a rule of thumb, most non-EU citizens will require a Schengen visa, but nationals from around 60 countries are exempt. Whether or not you need a visa to enter Europe depends on your country of origin (or which country's passport you are using to travel.)
You can see a full list here, but many countries in Asia, North America, and South America are exempt from the Schengen visa and can travel through the Schengen bloc visa-free. This includes the U.S., Canada, the UK, Japan, and Australia, among other places.
On the other hand, you may need an airport transit visa to change airplanes within Europe, even if you aren't leaving the airport. This will depend on your nationality. It's always a good idea to check the specific requirements for your country of origin.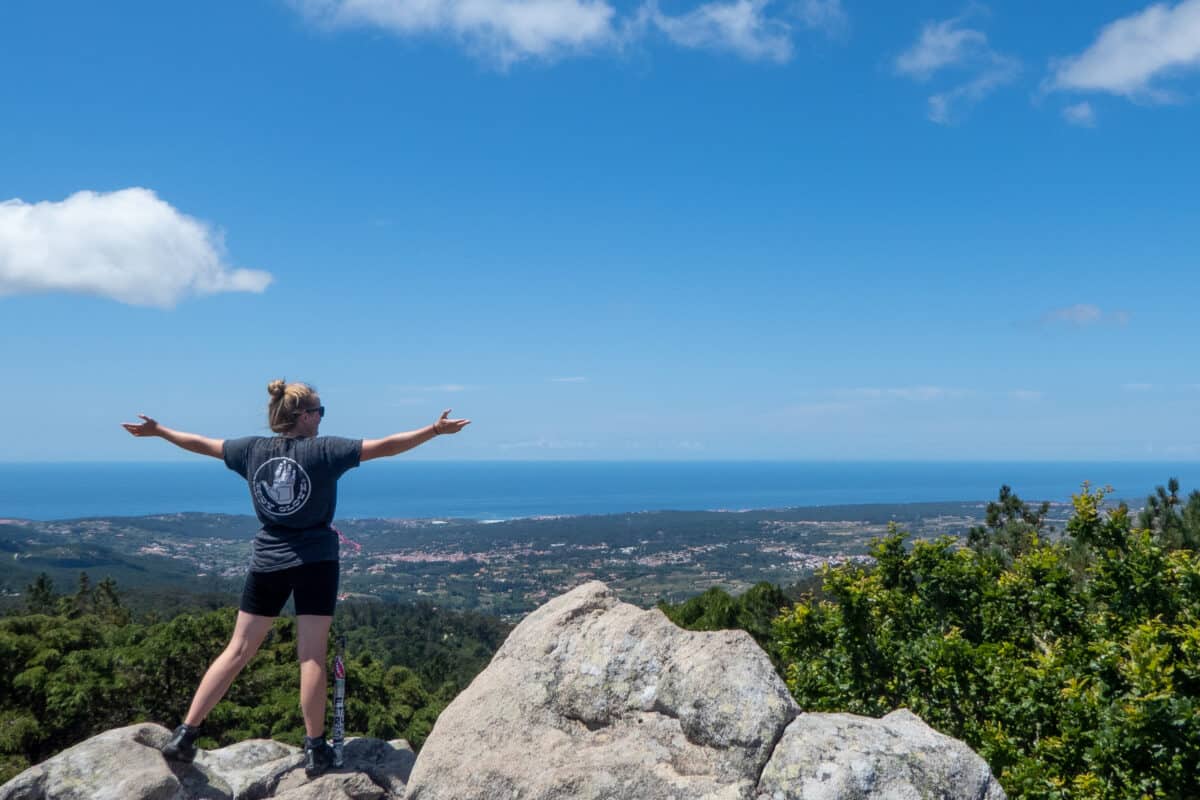 What Is a Schengen Visa?
The Schengen visa is a 'short-stay' visa, which allows the holder to travel within the Schengen Area and other participating countries for a period of 90 days. A big perk of the Schengen area is that you do not have to go through border control procedures between member countries. This means that Schengen nationals can work and live in other member-states, and visitors like you are allowed free movement within your visa's time frame. Of course, make sure you always have your passport with you – especially when traveling by air, as agents will likely still ask for identification.
The Schengen Area comprises 26 countries in Europe: Austria, Belgium, the Czech Republic, Denmark, Estonia, Finland, France, Germany, Greece, Hungary, Iceland, Italy, Latvia, Liechtenstein, Lithuania, Luxembourg, Malta, the Netherlands, Norway, Poland, Portugal, Slovakia, Slovenia, Spain, Sweden, and Switzerland.
Note that while most of these countries are also members of the European Union, a few aren't, namely Iceland, Liechtenstein, Norway, and Switzerland. Relatedly, a few EU member-states are not part of the Schengen border-free area, including, Bulgaria, Romania, Croatia, Cyprus, and Ireland. Travel procedures may differ slightly in these countries.
Which Countries Use the Schengen Visa?
The Schengen visa gives you unlimited access to travel within member states of the Schengen Area, as well as several other places. There are several countries that are not part of the Schengen Area but still allow you to travel to them if you have a valid Schengen visa. These include Albania, Belarus, Bosnia and Herzegovina, Bulgaria, Croatia, Cyprus, Georgia, Kosovo, Montenegro, North Macedonia, Romania, Serbia, and Turkey.
The territories of Andorra, Monaco, and Vatican City are technically not part of Schengen but are considered 'de facto' members because they do not impose border controls. Interestingly, outside of Europe, a valid Schengen visa also allows you to travel to Colombia, Sao Tome and Principe, Antigua, and Mexico.
Note that requirements vary widely from country to country, so be sure to check the specifics prior to traveling.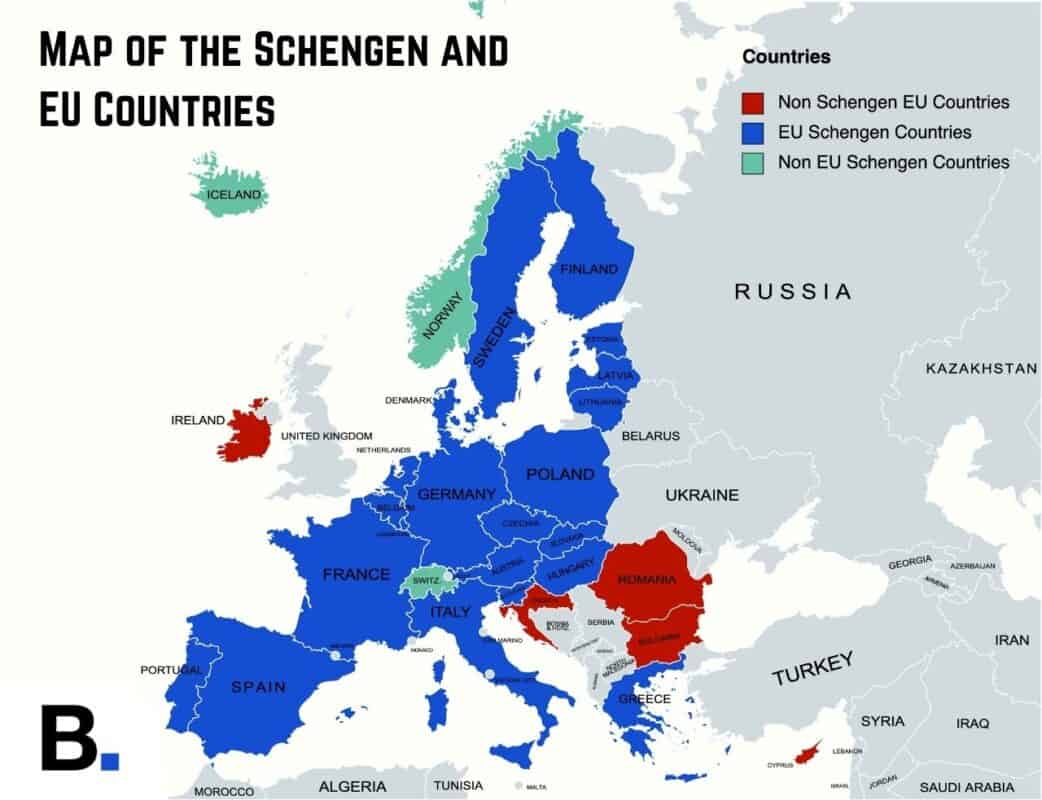 Which European Countries Don't Use the Schengen Visa?
While most countries in Europe use the Schengen visa, there are a few exceptions. Ireland, Moldova, Ukraine, and the United Kingdom do not use the Schengen visa. If you're visiting these countries, make sure to check what you need to do to get a visa, as it varies depending on the country.
It is important to remember that the United Kingdom is no longer part of the European Union, and travel rules have changed. Be sure to pay special attention to the entry requirements if you're planning to travel to the UK.
How To Apply for a Schengen Visa
If you are traveling from a country that requires a visa and your primary reason for visiting is tourism (such as a backpacking trip), you will apply for the tourism Schengen visa. Note that there are separate visas for visiting family or friends, business, culture and sport, and studying – if one of these categories better fits your situation, make sure you apply for that type of visa.
You should always apply for a Schengen visa directly from an embassy, consulate, or its designated representative in your country. They may utilize a contractor service to process applications, but the information should be clear and available on their website. Official embassy websites can be found on the European Union's website here, which is a great place to start the process.
To start your application, there are a few rules of thumb depending on your situation:
If you are visiting one country, apply for the visa there.
If you are visiting more than two countries, apply for the visa wherever you will be spending the most time.
If you will be spending an equal amount of time in each country you visit, apply for the visa wherever you first enter the Schengen area.
The earliest that you can apply for a visa is 6 months ahead of your trip, and the latest is 15 days. Due to different processing times, it's recommended that you apply at least 3 weeks before you start your journey to ensure you get the visa in time, but earlier is always better!
You will also have to book an appointment for an interview. How and where the appointment is booked varies depending on the country. Some countries require that you make the appointment in-person and then attend in-person as well, while some allow you to make appointments online or over the phone.
At your appointment, you will need to bring two copies of your completed Schengen visa form; your passport; two passport photos; and other items like proof of travel insurance (we recommend SafetyWing), round-trip flight reservation, and accommodation. The visa form is streamlined for all Schengen member-states.
Biometric data (fingerprints) will also be collected, and a photo is taken of you for their system. This data is kept for five years, so if you apply for a second visa in that time frame, you won't have to give your fingerprints again.
Travel Documents Required for Non-EU Citizens
At a minimum, you will need ​​your passport to travel to Europe. Per EU regulations, it must be valid for at least three months after you leave and must have been issued within the past 10 years. Again, many countries also ask for other documentation in order to grant your visa, which can include proof of lodging, proof of return ticket, or an invitation letter if you are visiting Europe for a particular reason.
You may also be asked to provide proof of travel insurance and proof of health insurance too. While the application form is streamlined, individual countries can request different supplementary documents. Make sure to check the requirements for the country you're visiting ahead of this step. It's never a bad idea to supply more information than is strictly asked for if you have it!
How Much Does a Schengen Visa Cost?
A Schengen visa costs €80. This is a flat administrative fee set by the Schengen member countries and does not vary. Once your application is approved, you will receive a sticker to place in your passport. The sticker has your photo, as well as validity dates, the countries you can enter, and a unique visa number.
If you are able to enter the whole Schengen area, it will just say "Schengen States" or "Etats Schengen." If you are restricted to certain countries, the respective country codes will be listed. This will be a 1 or 2 letter acronym: e.g. Portugal is P, Netherlands is NL.
Remember to apply for your visa only through the embassy or consulate in your country. If they use a contractor or similar service to process applications, they'll point you in the right direction. Scams are uncommon but do exist. You should be easily able to avoid them if you only communicate with the correct embassy or consulate directly.
It has been announced that in 2023, the European Travel Information and Authorisation System (ETIAS) will be launched. Any traveller who is visiting the EU or Schengen Area visa-free will need to complete an online form that comes with a €7 ($7USD) admin fee per person. This includes travellers from the US, UK, Japan, Singapore and others.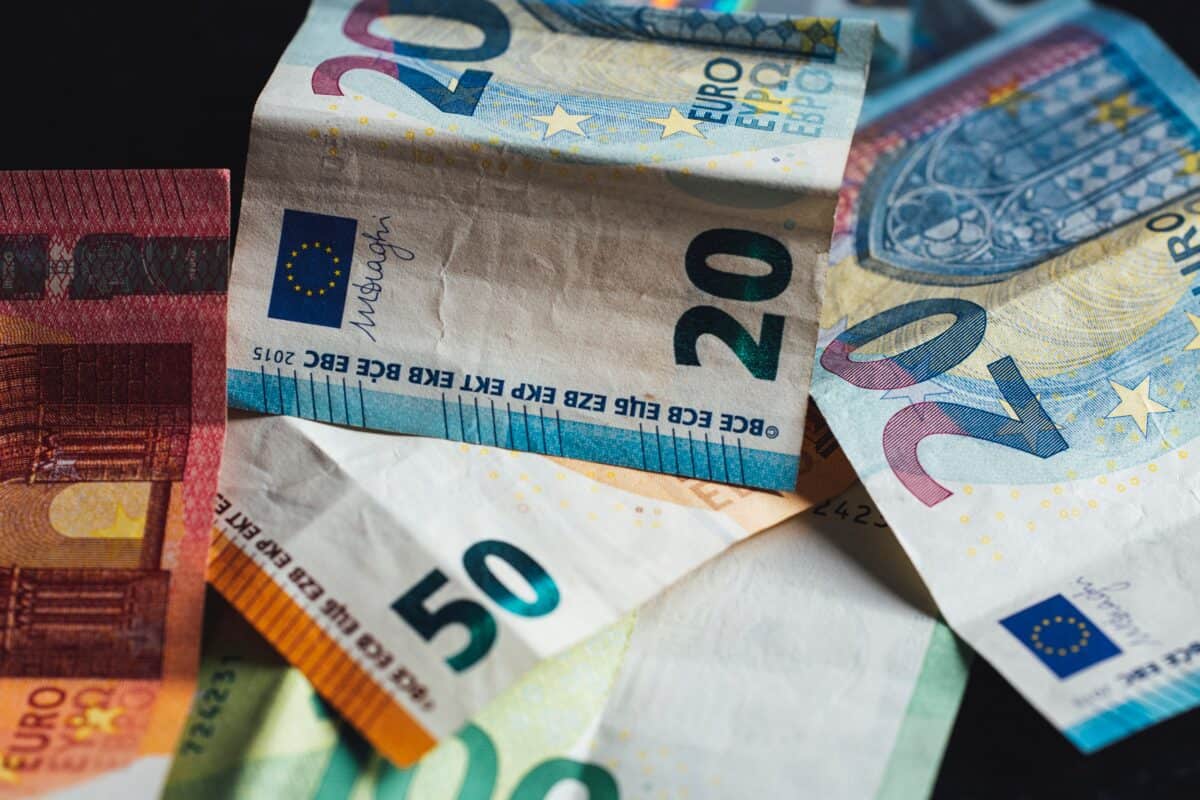 Entry Requirements for Non-EU Citizens
In addition to the travel documents mentioned above, you may be asked to provide means of subsistence. This is proof of income or proof of your ability to sustain yourself financially during your trip.
Authorities may ask you for bank statements or similar to ensure that you can support your activities while in the Schengen area. The amount varies depending on where you are visiting but is often around €50 per day plus the cost of a hotel room. Countries with a higher cost of living will require proof of more funds.
Schengen Visa FAQs
Do I need a visa to travel to Europe? Whether or not you need a visa depends on where you come from and what countries you're visiting. Most non-EU citizens will need a visa to visit Europe. Nationals of countries on the exempt list do not need a visa to enter.
What is a Schengen visa? The Schengen visa is a 'short-stay' visa, which allows you to travel within the Schengen Area and other participating countries for a period of 90 days.
Do UK citizens need a visa for Europe? No, the UK is on the list of visa-exempt countries.
Do American citizens need a visa for Europe? No, the US is on the list of visa-exempt countries.
What are common reasons Schengen visa applications get declined? Most declined applications are declined due to an error on the application or suspicion of false data provided (e.g. fake passport.) If you made a mistake on your application, you can appeal the decision with the correct data. Your application may also be declined if you do not satisfy the application criteria, such as proof of means of subsistence.
Are you required to submit biometric data for a Schengen visa? Yes. In addition to other identification documents, biometric data (fingerprints) will be recorded at your application appointment.
How long in advance can I apply for a Schengen visa? You can apply up to six months in advance of your trip.
How much does a Schengen visa cost? There is a flat administrative fee of €80.
When you plan your trip to Europe, don't forget to check if you need a visa. If you are not an EU citizen, there is a good chance that you will need a European visa, unless you are from a visa-exempt country. Most non-EU citizens will be best served by a Schengen visa. This visa includes the 26 Schengen bloc countries as well as several other places in Europe and offers you free movement between them for 90 days.
It's not as hard to secure a Schengen visa as you might think – simply follow these steps:
Check if you need a visa
If you do, contact the consulate or embassy nearest to you for the country you are seeking to get a visa for and make an appointment
Fill out the application form correctly prior to your appointment, and print out two copies. Bring the form, your passport, passport photos, and any required supplementary information (proof of lodging, etc.) with you
When you receive your visa, stick it in your passport
Enjoy your trip!
What has your experience been like getting a Schengen visa? Any tips we missed? Let us know in the comments!
PCS to Germany: Military, Tourist, and No Fee Passports – What's the Difference?
When you get orders to PCS to Germany, the first thing you need to do is get your passport! But you don't just need a tourist passport. You also need a no fee passport, and you may need an official military passport as well.
It can seem really complicated at first, and it's really important that you get it all right! But lucky for you, I took the time to figure out the basics. So here is your easy-to-understand guide to all things passports when moving to Germany!
About US Passports
In short, passports verify citizenship and entitle travelers to the protection of their country's laws while traveling in foreign countries. They also determine whether or not foreign nationals can enter any given country. For example, during the peak of the COVID-19 crisis, most US Passport holders were not allowed to enter China.
Some countries require a visa in order to visit. They can be for a variety of reasons such as health restrictions or as a measure to prevent illegal immigration. India and Vietnam, for example, require US Passport holders to have a travel visa before arriving in the country.
As a government-issued document, the passport contains personal identifiable information (PII) such as your full name, birthday, and place of birth. And because it's proof of citizenship, it's extremely important to keep your passport safe!
But which one lets you travel throughout Europe?
Fee Tourist Passport
Any US citizen who leaves the country for international leisure, private business or personal travel has a (blue) fee tourist passport. It's what your family and friends will need when they visit!
Looking for local activities? Check out these easy day trips around Grafenwoehr!
Adult tourist passports are valid for 10 years. Tourist passports for minors (anyone under the age of 16) are valid for 5 years. You'll learn more about the application process in the how to apply section.
Official Passport
The "Official" Passport has a red cover and is only issued to stateside civil service employees and their family members. But occasionally they'll be issued to some active duty members.
These passports are only valid for 5 years. Most people don't need these – if your job requires it, you'll know!
Effective July 1, 2021, there is a requirement for civilians to have an official passport BEFORE entering Germany. The Foreign Clearance Guide has been updated as of June 14, 2021 with the following notice:
"ATTENTION: Official Travel with a Special Issuance Passport (SIP) is mandatory for DoD Civilians and Eligible Family Members (EFMs), per DoD policy. A SIP is issued by the Special Issuance Agency and includes Diplomatic, Official and No-Fee Regular passports. SIPs include a Status of Forces Agreement, or SOFA, stamp that exempts eligible personnel from Germany's 90-day visa limit.
However, if not in receipt of the SIP prior to departure, the traveler must have on hand a memorandum from a DoD Passport Agent stating the SIP application was submitted. This memorandum must identify each applying applicant, date of submission, country of travel for PCS and VPAS ID. Boarding a flight on official travel status with a Regular (blue tourist) Passport is permissible ONLY with such a memo, which is to be presented to boarding officials, upon request.
"Note: Get with your local passport office to clarify any questions or to see if this applies to you. The exception to travel using a regular passport and memo will expire Sept. 30, 2021. USAG Ansbach Community | U.S. Army Garrison Bavaria | U.S. Army Garrison Rheinland-Pfalz | U.S. Army Garrison Stuttgart | Garrison Wiesbaden | U.S. Army Europe and Africa
In other words… if you're a civilian, you and your family should apply for your official passport (at a minimum) BEFORE PCSing overseas.
No Fee Passport
As a service member, spouse, or family member PCSing to Germany, you need this passport in addition to your tourist passport – this one is also blue. Each U.S. citizen who is listed on official orders and accompanying the sponsor — even infants — should have a no-fee passport. (If you're not a U.S. citizen, we'll cover that in a bit.)
If you aren't able to get one before PCSing to Germany, don't panic. You can be in Germany legally for 90 days without one. But after checking into your hotel in Grafenwoehr, obtaining your no fee passport needs to be your first priority.
*Keep in mind, military dependents need to wait until they are command sponsored and on orders before applying for a no-fee passport.
Not sure when or how to book your hotel? Learn more in our arrival guide!
The passport is only valid for 5 years and is free of charge. It also allows applicants to bypass the process of applying for a tourist passport. But you still need both!
SOFA Card/Stamp
The Status of Forces Agreement (SOFA) stamp is required for all military dependents, contractors, DoD civilians, and their dependents while assigned to Germany.
Once it's in your no fee passport, it exempts you from Germany's 90-day visa limit and ensures you benefit from U.S. customs subsidies. In other words, it proves that you're allowed to live in Germany for the duration of your contract or orders.
Germany is one of the few countries that allows SOFA stamps to be issued in the fee (tourist) passport if the family member or civil service employee does not possess a no-fee or official passport. If for some reason you complete your SOFA application before receiving your tourist or no fee passport, you may receive a SOFA card instead.
Most official passports already have the SOFA status stamped in them. If not, then you need to be issued a SOFA card.
You should always travel with both your no-fee passport and your tourist passport to make sure you can get back into Germany!
Questions about pet passports? Check out our guide to PCSing with pets! Psst… you get this at the vet clinic, not the passport office.
SOFA Restrictions: What if I'm not a U.S. citizen?
Non-U.S. citizens in need of a SOFA stamp should contact the U.S. Army Garrison Bavaria Passport Office for further guidance.
Non-U.S. Passport holders from countries such as China, the Philippines, Russia, Thailand, and some African countries will need a green card to apply for SOFA stamp. Take care of this BEFORE you leave the U.S. for Germany!
Get Our FREE Checklist! ✅
How to Apply for a Passport
As a new soldier, it's unlikely that you'll have a passport.
To get one, you will need your original birth certificate. And no, your mom can't send you a picture of it – you need the real thing! If you can't locate a hard copy of it, go to vitalchek.com to order a new one.
If you're naturalized, you need to have original U.S. citizenship/naturalized documents.
You can apply for a passport at most U.S. Post Offices, where they can also take your picture. But to be safe, I recommend getting your passport photo taken at your local Walgreens, CVS, or other chain drug store beforehand and then bring the photos to the post office.
If you decide to do it yourself in a photo booth, remember that:
• It has to be a color photo taken in the last 6 months
• It cannot be filtered
• Selfies aren't acceptable – have someone else take the photo
• You need to remove your glasses
• The background has to be white
• Your face needs to be "neutral" (i.e. no smiling)
Head coverings are acceptable as long as they don't obstruct the face. You can read a full list of do's and don't's on the travel.gov website.
Frequently Asked Questions about the No Fee Passport and Tourist Passports
Now that we've covered the basics of passports, I'll answer your specific questions about PCSing to Germany with (or without) a no fee passport!
Only if you're active duty. Family members and civilians need a travel passport at minimum (yes, even babies).
You can apply for a fee (tourist) passport at your local post office in U.S. or a courthouse. The travel.state.gov website has a full list of what you need and where you can apply.
If you're already at USAG Bavaria Grafenwoehr and need a new one, schedule an appointment with the passport office.
Wrong. The U.S. Department of State has a list of travel advisories for every country, including some that citizens are strongly advised against visiting.
And wherever you travel, you need to have a fee tourist passport at minimum! But it's best if you bring all your passports with you when you travel. And if you're active duty, bring your orders as well.
Where You Can Learn More about No Fee Passports
I compiled all this information from a number of sources and websites, which are linked throughout the post. I also spoke with the passport office on post about common misconceptions and answers to the most common questions.
Speaking of which, I also went through all the Facebook groups to learn more about other people's experiences and what questions people had before leaving the US and soon after arriving.
There's a lot of information out there about passports, but once you have it checked off your PCS to-do list, you'll be free to explore Europe! Speaking of which, here's my TOP 10 places you MUST visit when you PCS to Germany!
For more information about living in Germany as an American, subscribe to my Youtube channel or get prepared with our Ultimate PCS Checklist.
Source https://www.rushmypassport.com/blog/military-passport-information-2016/
Source https://europebackpacker.com/europe-visa/
Source https://www.dtvdanieltelevision.com/2021/01/07/no-fee-passport/