How will a no-deal Brexit hit travel in and out of the UK and Europe?
(CNN) — The prospect of Britain crashing chaotically out of the European Union seems increasingly likely as time goes on.
Such a scenario could turn the travel plans of millions of people into a misery of delays, cancellations and bureaucratic nightmares.
Travelers seeking to head in or out of the UK face so many uncertainties that it's almost impossible to plan effectively to avoid them.
Downing Street has confirmed that Freedom of Movement rules for EU citizens will change "immediately," with tougher criminality checks among the amendments. Further details on the changes are to be set out in due course.
Given there's no replacement system in place as yet, the prospect of new border restrictions coming into effect on day one of an almost certain no-deal Brexit have done little to quash fears.
Perhaps it'll be business as usual. Perhaps travelers will spend hours, days even, trapped in snarl-ups at English Channel ports or airport lounges.
Disrupted vacations might seem trifling weighed against the huge trade deals at stake in the Brexit negotiations, but tourism across both sides of the UK border is worth billions of dollars and annual getaways are vital to the well-being of millions of key workers.
The UK's parliament voted on January 15 to reject a Brexit deal thrashed out by former Prime Minister Theresa May. So far, her replacement Boris Johnson, who took over in July, hasn't renegotiated a deal.
However, he has affirmed that the UK will leave the European Union "come what may" on the agreed date
So much of modern British life — from airport management to cheese production — is tangled up in European legislation that the sudden severing of ties, now scheduled for October 31 after EU leaders agreed a six-month extension, will have huge implications.
Those traveling to and from the UK can expect significant disruption, according to travel industry experts. Particularly if the new restrictions are implemented immediately. Aviation, currency, insurance, mobile phone roaming and passport control are all likely to be affected.
"Preparing for no deal is now an operational priority for the UK government. So we have to entertain that nightmare," says Tom Jenkins, chief executive of ETOA, the European Tourism Association.
Border delays
Jenkins says that a no-deal scenario could cause growing queues at passport control, with the European Union intending to treat UK passengers as those from a "third country" rather than those enjoying full EU rights under freedom of movement.
"This adds 90 seconds of border checks on each passenger," says Jenkins. "This is hours of delays disembarking any flight, and days of delays at Channel ports. It will be a spectacular introduction to the red tape of Brexit." Queues are likely to grow at UK and EU airports," he added.
"Tourism is big business in the UK, just as it is in Europe, and huge quantities of money are spent from both sides each year by visitors from all over the world," says Matt Dunne, operations manager at tour company Healing Holidays. "Therefore, the UK government and the EU will be keen to ensure this continues."
What will happen to air travel?
These air travelers were delayed by flight cancellations. Brexit could create more problems for fliers.
While some, including Dunne, say airfares could rise in the event of no-deal, air travel itself is expected to continue between the UK and EU even if an agreement isn't struck. The European Union issued guidance in December 2018 saying it intended to allow flights from the UK into its airspace.
However, it was quick to clarify that this would only extend to "basic connectivity." Britain's exodus from the the EU's Single European Sky initiative could have knock-on implications for air traffic management, significantly affecting airport runway capacities.
In an attempt to preempt post-Brexit confusion, budget airline Ryanair, one of Europe's largest carriers, is among several that have set up UK-based subsidiaries to get separate UK certification needed if Britain crashes out. Meanwhile, the UK's EasyJet has had to set up a European base.
The UK government has said it is studying the EU's proposals, but that consumers could still book flights after October 31 in the event of no deal, ". with confidence."
"Both the EU and UK have made it very clear that both parties want to ensure flights between the UK and EU continue in any scenario," says Reigo Eljas, lastminute.com's country director of the UK and Ireland. "The importance to retain the aviation links, which bring significant economic and cultural benefits, is clearly understood by both sides."
Will passports still be valid?
And what about passports? Will British citizens, whose burgundy passports are currently emblazoned with the words "European Union," still have valid travel documents after October 31?
Assurances have been made by the EU's legislative body that visas will not be required, at least initially.
"The European Commission announced in November 2018 that, even in a no-deal scenario, UK travelers can still visit the EU without a visa, providing the same is offered to European citizens visiting the UK," says ABTA, the Association of British Travel Agents.
However, the Commission has also confirmed that as of 2021, UK visitors to the EU will have to pay €7 (about $8) for the European Travel Information and Authorization Scheme (ETIAS), which can be bought online ahead of travel. This will last three years and ensure smooth entry at EU borders and airports, similar to the current ESTA scheme many tourists use to travel to the United States.
The UK government is also advising citizens to ensure they have at least six months' validity left on their passport when entering the EU, up from the current 90-day limit. EU travelers heading to the UK are unlikely to face visa restrictions, as long as the UK reciprocates the EU's offer.
What about insurance and medical emergencies?
UK travelers are also likely to face major changes when it comes to insuring themselves while traveling within the EU. Currently, travelers who need to use health services can show a European Health Insurance Card (EHIC) to access free medical care in any EU country. Yet ABTA sounds a worrying note, confirming that, "In the event of a no-deal Brexit, UK registered EHICs will no longer be valid."
"British travelers need to check their travel insurance policies carefully to ensure that they provide sufficient cover," says Jo Mackay of Bookings For You, a holiday lettings firm specializing in France and Italy. "It is likely that insurance premiums could rise in the short term."
ABTA, meanwhile, is advising UK travelers to check existing policies to see if they have emergency cover, as this will be required to cover costs if medical attention is needed and the UK and EU have not secured an agreement.
Will driving licenses be affected?
Those driving to the EU from the UK via the Channel Tunnel and major ports in southeast England will benefit from the fact that train and ferry travel are protected by EU rail regulations and international maritime law respectively.
However, drivers may need to get a special license in order to be fully compliant when on the EU's roads. In official guidance released in September 2018, the UK government said, "If there is no deal with the EU, you may need to obtain an International Driving Permit (IDP) to drive in the EU."
What about mobile phones?
Similarly, concerns have also been raised about the cost of using mobile phones in the EU when traveling. EU-wide agreements which came into place in 2017 saw punitive roaming charges banned, but consumers are being advised that a no-deal Brexit could mean EU mobile networks charging UK travelers to access data, make calls and send text messages, with the UK being seen as a "third country" in this case.
"Whilst the major UK providers have made clear statements that they currently have no plans to raise charges on roaming services post-Brexit, the loss of this EU regulation could leave consumers without a safety net when it comes to the cost of data whilst abroad in the future," says Ernest Doku, mobiles expert at UK consumer site Uswitch.com.
Anything else?
The cost of travel for UK citizens is also likely to increase, although it could be beneficial to those traveling into the country as exchange rates are affected.
"With a no-deal we expect sterling to further weaken and make the UK an even more attractive place to visit," says Rob Russell, joint CEO of AC Group, a UK-based tour operator. "Two of our biggest US clients have already seen an increase in sales for 2019."
That said, the Britain that awaits them could be a vastly different place from that depicted in the holiday brochures if apocalyptic warnings about food, medicine and other shortages come to pass, not to mention the possibility of civil unrest.
"No-deal could have a huge impact on tour operators," he says. "It is that knock-on effect that is potentially very damaging; it will put people off booking short weekend breaks, or making confirmed bookings. It might seem inconsequential to most people, but for tour operators it's their bread and butter."
Despite both sides initiating no-deal planning in a bid to ameliorate the worst effects of such a scenario, there remains a heightened sense of uncertainty within the travel industry. That in turn has left consumers unclear as to how the world will look if a deal isn't signed off before the October 31 deadline.
All eyes will be on the UK's parliament over the coming weeks, with travel experts hopeful that some kind of compromise can be reached.
A year of the world's Best Beaches There's a perfect beach for every week of the year. Join us on a 12-month journey to see them all
How will a no-deal Brexit affect Brits travelling to Europe?
UK nationals wanting a week in the sun should probably arrive at the border with plenty of food, water, patience, and a good book for a long wait at passport control.
UK border signage is pictured at the passport control in Arrivals in Terminal 2 at Heathrow Airport in London on July 16, 2019 (Photo by Daniel LEAL-OLIVAS / AFP) (Photo credit should read DANIEL LEAL-OLIVAS/AFP/Getty Images)
There is much to fear from a no-deal Brexit: from food and medicine shortages to a recession and increased energy prices. With potentially life-threatening consequences looming on the horizon, our ability to travel to and from the EU feels as though it should be the least of our worries.
Yet a no-deal Brexit on 31 October would fall in the middle of the half-term break for many of the UK's schoolchildren. As the Department for Education cracks down on families holidaying in term time – last year saw a 93 per cent increase in the number of fines issued – many will have long ago booked holidays for this particular week.
With UK citizens likely to overnight become "third-country nationals", ie of a country without any agreement with the EU, will those who are Europe-bound for the school holidays be affected?
John Keefe, the spokesperson for Getlink, the company behind the Eurotunnel, thinks not – although his reasoning is less than reassuring. "Most half-terms are finished by then as far as we're concerned," he says, suggesting that since Brexit would fall on a Thursday, most British holiday-makers will be nearing the end of their week away and only need return from the EU.
Starmer critic beats "right-wing purge" to narrowly win reselection
Brexit is back. Will it help or hinder Rishi Sunak?
Whitehall civil servants encouraged to get "affordable private healthcare" amid NHS crisis
This is significant because there will be no change in procedure for UK-bound passengers on the French side of the channel tunnel, Keefe claims. "The UK is not a member of the Schengen group of countries, so has always had a very strict immigration control system," he explains. "The UK has always had 100 per cent passport control at its frontiers."
Content from our partners
Cybersecurity in the quantum age
Data is the crux of your organisation's security
The growth of gaming in Abu Dhabi
For those on this side of the Channel headed for Europe, however, Keefe admits the impact is less certain. "It appears that the French are likely to be maintaining the same approach [as today]," he says. "But the risk remains if there's a very antagonistic no-deal separation that could change.
"At the moment, there's an agreement that British passport holders are controlled at the same level as a Schengen passport holder… [but] there is a risk that if we come out without a deal, that the controls could be more substantial.
Should this worst-case Brexit come to fruition at the end of this month, it would not immediately pose a problem, Keefe claims, explaining that there is a quiet period in passenger travel between the end of the British half-term and the start of the busy Christmas period.
"If [the controls] were more substantial on low levels of traffic, it wouldn't really have an impact. But if they went up to 100 per cent control outbound; at Christmas holiday getaway, that's when there would be a significant impact on passenger traffic."
Steve Peers, the author of Brexit: The Legal Framework for Withdrawal from the EU or Renegotiation of EU and a professor of law at the University of Essex, explains how this impact on passengers might come about.
"One thing that will change is that there should in principle at least be stamping of passports and asking people a couple of questions about their intentions, in the same way you get if you visit Canada or the US," he says.
"So even if it only takes half a minute per person, that might well slow things down when we're talking about a whole ferry or flight full of people, or after the Eurostar people going via St Pancras, being checked.
"That's still a slower process, and with 300 people in one go, you could easily get a queue and then the next plane arrives, and the next plane and so on."
Peers's worries are echoed by the European Tourism Association, which estimates that additional checks will add an extra 90 seconds for each UK passport holder arriving into an EU country. This, when applied to a single Ryanair flight of UK passengers arriving in an airport with a single passport control desk, could take nearly five hours.
Likely to be worst hit is Spain's Alicante airport, where 43 per cent of arrivals are from the UK, says consumer group Which?. In a no-deal Brexit, the airport would reportedly face an additional 201 hours of immigration checks every single day.
Brexiteers may cry scaremongering, but these statistics are reflective of the government's own Operation Yellowhammer papers, which were released last month and detail the reasonable worst case scenario of a no-deal Brexit.
In this eventuality, the government expects increased immigration checks and passenger delays at St Pancras, Folkestone and Dover, and warns that "it is likely that delays will occur for UK arrivals and departures at EU airports and ports", although this is "dependent on the plans EU Member States put in place to cope with these increased immigration checks".
But while UK nationals in dire need of a week in the sun should probably arrive at the border with plenty of food, water, patience, and a good book for a long wait at passport control, they shouldn't be overly deterred.
This is because it won't be tourists who are worst affected, but freight drivers, stresses John Keefe. He claims that, at least as far as passenger travel is concerned, the channel tunnel is prepared for the worst case, and has in place the extra staff and infrastructure necessary to deal with any post-Brexit changes.
Meanwhile in Europe, a handful of airports are reportedly planning specialist passport lanes to continue to provide fast-track service for Brits. Portuguese Prime Minister António Costa earlier this year confirmed this to be the case at a number of Portugal's airports, whether or not an exit deal is reached, on account of UK nationals representing 20 per cent of all tourists to the country.
Steve Peers, too, says: "people who are just going on holiday should be fine… the EU already has a law that says they won't need a travel visa. The people who might have more trouble are the people who would be working in the EU."
It's true that the EU has waived the need for Britons to obtain a visa to travel to the EU, even in a no-deal scenario. This will allow UK citizens to stay in the EU for up to 90 days in a 180-day period, provided they are not working or studying.
This, however, will change sometime around 2021, when nationals from visa-exempted countries will need to seek authorisation to enter the EU through the new European Travel Information and Authorisation System. Individuals will be quizzed on their criminal record and any trips to conflict zones, and authorisation will cost €7 and be valid for three years.
But while this will allow UK nationals to continue to holiday in Europe with relative ease, there will still be certain criteria that they must meet beforehand. The UK government advises that after Brexit passports must have at least six months left to guarantee travel; any less and you could be turned away at the border.
With apparent freedom comes a loss of free medical care; Britons' European Health Insurance Cards will likely no longer be valid following a no-deal Brexit. According to research by Bupa Global, the average cost of breaking a leg while holidaying in France is £3,086, in Italy it's £5,327, and Germany £5,465. Travellers are recommended to take out health insurance, lest face a hefty fee.
There will also be additional costs for UK drivers in the EU. It is likely that UK driving licences will no longer be recognised after a no-deal Brexit, meaning that in many member states it will be necessary to purchase an International Drivers Permit – at a cost of £5.50 – before travelling to the country. Those who are driving their own cars to the continent must ensure they have a GB sticker, and a green card from their insurance company, which the government warns may take up to a month to obtain.
But while UK citizens will be able to travel, their pets may no longer be able to join them. After Brexit, UK pets will no longer be eligible for the pet passport scheme, which allows them to travel freely within the EU. They will instead need to be microchipped, vaccinated against rabies, and blood-tested before travel – in a process that the UK government advises may take up to four months.
It seems that despite insistences from various travel companies, holidaying in the EU under a no-deal Brexit is going to become harder, with Brits required to jump through a number of additional hoops that will cost them both time and money.
A government spokesperson declined to comment on any difficulties in travelling to the EU following a no-deal Brexit, but instead insisted that efforts are being made to reach a deal. They said: "The government is working with energy and determination to secure a new deal with the EU. Talks with the Commission are intensifying and we are having detailed discussions on our proposed solutions. However, if it is not possible to reach a deal we will leave with no deal on 31 October."
But with Boris Johnson's negotiating team slashed to just a quarter of its size under Theresa May, and reports that EU officials in Brussels are baffled by the lack of progress from the new Prime Minister, we probably shouldn't hold our breath for a deal just yet. Brits are seemingly hurtling towards a no-deal Brexit; one where we might leave an airport exhausted by queues and bureaucracy, with the sense that we have truly earned our holiday.
Travel after Brexit: How will it affect my holidays to the EU?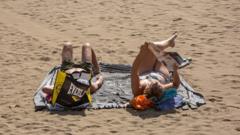 Because of Covid, travellers from most non-EU countries can't visit except for essential reasons.
After 31 December, the UK will no longer be treated like a member of the EU, so becomes subject to these rules.
The only non-EU countries exempt from these restrictions are those with very low infection rates, such as New Zealand.
The EU could choose to exempt the UK, and individual EU countries could create a "travel corridor" with the UK, allowing restriction-free travel.
If the rules are changed, you'll be able to travel to all EU countries – plus Switzerland, Norway, Iceland and Liechtenstein – as a tourist, without needing a visa.
How long can I go for?
You'll be able to stay for up to 90 days in any 180-day period.
So, an Easter weekend in Spain, followed by a June fortnight in Italy, would be covered by your 90-day limit.
The rules for Bulgaria, Croatia, Cyprus and Romania are different. You could make a 90-day trip to any of them and still not use up your 90-day allowance for other EU countries.
You may need a visa or permit to stay for longer, to work or study, or for business travel.
From 2022, UK nationals will have to pay for a visa-waiver scheme in order to visit many European countries.
Will I need a new passport?
No. Your current passport will be valid as long as:
It is less than 10 years old
And has six months left before it runs out
The six-month rule won't apply for visits to Ireland, because it is part of the Common Travel Area.
If you need a new passport – which will be a different colour – the government says you should apply in plenty of time.
What about health insurance?
The European Health Insurance Card (EHIC) has entitled about 27 million UK citizens to state-provided medical treatment if they fall ill or have an accident in EU countries, as well as a number of others.
All EHIC cards issued before the end of 2020 will be valid until their expiry date (on the front of your card).
The government says it will issue a new card, called the UK Global Health Insurance Card (GHIC). Like EHIC, it will cover chronic or existing illnesses, routine maternity care and emergencies. However, there are no further details yet on when it will start.
Its advice is that you should buy travel insurance with healthcare cover before going on holiday – especially if you have a pre-existing medical condition.
What queue can I use at passport control?
You'll no longer be able to use EU fast-track passport control and customs lanes.
When you arrive in an EU country (except Ireland), be prepared to show your return ticket. You could also be asked to show that you have enough money for your stay.
Will I face mobile phone roaming charges?
The guarantee of free roaming throughout the EU, Iceland, Liechtenstein and Norway ends on 1 January 2021.
You should check with your mobile provider to see if you're likely to face extra charges. The four main UK operators have said they have no plans to reintroduce roaming fees.
The EU and the UK agreed to co-operate on international mobile roaming. But there is nothing in the post-Brexit trade agreement that would stop travellers being charged for using their phone in the EU, and vice versa, in the future.
The government has passed laws to protect customers, including:
A £45-a-month cap on using mobile data abroad (then you must opt in to use more)
Requirements for customers to be informed when they've reached 80% and 100% of their data allowance
Will I be able to drive in Europe?
Yes, but you'll need to take your driving licence, as well as your log book (V5C) and valid insurance documents if you are taking your own car.
You will need to contact your insurer six weeks before you travel to get a green card that will prove you have insurance.
Most drivers will not need to buy an International Driving Permit, with the exception of those with paper licences (not photocards) and those with licences issued in Gibraltar, Guernsey, Jersey or the Isle of Man, who will need one for some European countries.
Are pet passports still valid?
Pet passports issued in Great Britain will not be valid for travel to the EU from 1 January 2021.
From that date, pets travelling from Great Britain to the EU will need to have an animal health certificate (AHC). The same rules will apply if you are taking your pet to Northern Ireland.
AHCs will be issued by a vet, will be valid for four months and must be obtained no more than 10 days before travel.
AHCs will be valid for a single trip into the EU, onward travel within the EU and re-entry to Great Britain.
Your pet must have been microchipped and have had a rabies vaccination. It will also have to have a treatment against Echinococcus multilocularis (a type of tapeworm) for entry into Finland, Republic of Ireland, Northern Ireland, Norway or Malta.
Can I buy duty free?
Passengers from Great Britain (England, Scotland and Wales) travelling to EU countries can take advantage of duty-free shopping from January 2021. Limits on tobacco and alcohol will increase.
There will no longer be tax-free airport sales of goods like electronics and clothing.
Source https://www.cnn.com/travel/article/how-brexit-will-affect-travel/index.html
Source https://www.newstatesman.com/politics/2019/10/how-will-a-no-deal-brexit-affect-brits-travelling-to-europe
Source https://www.bbc.co.uk/news/uk-46627083