How to Work in the U.S as a Foreign-Educated Nurse
While there is a well-known shortage of registered nurses and healthcare professionals, current U.S. immigration laws can make it difficult for foreign nurses in the US to obtain jobs. It is important for those interested in pursuing this avenue to obtain the proper visas and paperwork from the U.S. Citizenship and Immigration Services department.
How to Work in the U.S. as a Nurse From Another Country
There are eight key steps foreign-educated nurses will need to take in order to obtain a position as an RN in a U.S. hospital.
Get the latest on all things nursing by joining our email newsletter. You'll be the first to know about nursing news, trending topics and educational resources.
Step 1. Meet the US Education Requirements for Nurses
First and foremost, international educated nurses must meet basic education requirements. These include:
Graduation from an accredited Registered Nursing program: Associate Degree in Nursing (ADN) or Bachelor of Science in Nursing (BSN)
Licensing as a Registered Nurse (RN)
Experience practicing as an RN for at least two years
Licensed practical nurses (LPNs), licensed vocational nurses (LVNs), and patient care assistants are not eligible to transfer their licenses to the United States.
Step 2. Complete a Foreign-Educated Nurses (FEN) Course
While the aforementioned are required, most states also require foreign-educated nurses to complete a Foreign-Educated Nurses (FEN) refresher course.
The course consists of 120 hours in the classroom and 120 hours of clinical practice under the supervision of a licensed Registered Nurse.
Step 3. Pass English Language Proficiency Tests
After meeting the initial education requirements, some foreign educated nurses must take and pass the Test of English as a Foreign Language (TOEFL), the Test of English for International Communication (TOEIC) or the International English Language Testing System (IELTS). This will vary depending on the country of origin and results are sent directly to the state nursing board.
Nurses who went to nursing school in the United Kingdom, Australia, New Zealand, Canada (except Quebec), or Ireland are exempt as are those whose spoken language in nursing school was English and/or the nursing school textbooks were written in English.
Step 4. Pass the NCLEX-RN Examination
After ensuring you meet the education and language requirements it's time to apply for the NCLEX in the state of intended employment. Registration with Pearson Vue is required and costs $200 plus additional foreign fees.
According to the webpage, NCLEX examinations are currently administered in Australia, Canada, England, Germany, Hong Kong, India, Japan, Mexico, Philippines, Puerto Rico, and Taiwan.
Step 5. Have the CGFNS or Another Credentialing Organization Evaluate Your Credentials
The Commission on Graduates of Foreign Nursing Schools (CGFNS) is a company that is employed by State Boards of Nursing to ensure that applicants meet the basic requirements and are fit to take the NCLEX.
Established in 1977 after a thorough investigation of the immigration of foreign-born and educated registered nurses, the U.S. Department of State and Labor developed the Commission with a dual purpose: to ensure safe patient care to Americans and to help prevent the exploitation of graduates from foreign nursing schools who are employed in the United States to practice.
This company specifically will go through all nursing school transcripts and education history from your home country. While this company is the most popular and most well known – it is expensive and each state requires different levels of credentialing.
There are three main credentialing reports:
Credentials Evaluation Service Professional Report
CGFNS Certification Program
Visa Credentials Assessment
Credentials Evaluation Service Professional Report
This report is less involved and cheaper than the Certificate Program or VisaScreen. It provides the basic information for the State Board of Nursing and only a handful of states accept this.
Below are the requirements you'll need to meet:
English Requirement
Secondary School Documents
Licensure Documents from your Home Country
Nursing Education Documents from your Home Country
$350 Fee
CGFNS Certification Program
This evaluation is the same as above but requires the applicant to take the CGFNS Qualifying Exam.
Here are some specifics:
Everything in a Credentials Evaluation Service Professional Report
CGFNS Qualifying Exam
$445 Fee
The CGFNS Qualifying Exam helps states determine if foreign-educated nurses are well suited to care for patients in America. According to the CGFNS web page, individuals must possess a wide variety of nursing knowledge.
Applicants are required to have a minimum number of classroom and clinical hours in required fields such as pediatric nursing, psychiatric nursing, neonatal nursing, and adult medical/surgical nursing.
The examination is held three times a year at over 40 testing centers across the globe. Individuals may travel to other countries, if needed, in order to take the exam.
VisaScreen: Visa Credentials Assessment
The same requirements as the CGFNS Certification Program but will qualify the individual for a Work Visa after successful completion of the NCLEX.
You'll also need to pay a $540 fee.
Other credentialing services could potentially be cheaper and still accepted by the State Boards of Nursing. It is important to check with the State Board before using a different credential service. Alternatives to CGFNS include:
International Education Research Foundation
Educational Records Evaluation Service
Step 6: Find a Nursing Recruiting Agency or US-Based Employer
The next step is to obtain an employment visa. There are several options for these nurses but nurses must have sponsorship from a staffing agency. It is easier for foreign nurses to work with an independent staffing recruiter and agency then directly with a hospital.
Agencies are well versed in helping nurses work in the U.S. and have systems in place in order to ensure all information and paperwork is completed accurately.
Step 7. Obtain Your Nursing Employment Visa or "Work Visa"
Types of Work Visas for Nurses
Mexican And Canadian Nurses – TN Visa
Mexican and Canadian nurses may work in the United States with a special TN visa if the individual has an offer of employment, a license to practice in their home country, and pass the NCLEX and state licensure requirements.
H-1B Temporary Work Visa
Nurses who hold a four-year degree and fulfill a specialized nursing role may qualify for an H-1B temporary work visa and then apply for a green card once stateside. These specialized roles include critical care nurses, emergency room nurses, and/or cardiology nurses.
It is important to note that there a very limited number of H-1C visas available to nurses who want to work in very specific hospitals in underserved communities.
Permanent Work Visa
The majority of foreign-trained nurses will need to obtain a permanent work visa, otherwise known as a green card. This application needs to be completed prior to travel to the United States and the visa must be obtained before immigrating legally.
Step 8. Find a Registered Nursing Job in the US
Many career experts advise nurses to conduct targeted job searches through job boards specific to their area of expertise. You can start by checking out the available positions on the nurse.org job board. If there is a particular hospital you're interested in, you may want to look on their site to see if they have any openings.
Nurses NOT Eligible To Work In The United States
Unfortunately, not all foreign-educated nurses are eligible to work in the United States. These include but are not limited to:
Nurses with less than two years experience
Nurses lacking a four-year nursing degree
Individuals who have committed a crime
Nurses who lack sponsorship from a reputable nursing agency
Next Steps for Nurses Who Want to Work in the U.S.
Due to ever-changing immigration laws it is important for potential nurse immigrants to speak directly to staffing agencies or immigration lawyers to ensure all laws are followed. Most foreign-educated nurses work closely for several years prior to working in the United States as a registered nurse.
Those seeking additional information regarding specific immigration laws should search the U.S. Department of Homeland Services and U.S. Department of Labor.
Nurse.org's Popular Articles and Resources
Non-Bedside Nursing Jobs
Looking for a change beyond the bedside? Check out our list of the top non-bedside nursing careers
15 Highest Paying Nursing Jobs in 2021
You know all nursing jobs aren't created (or paid!) equally, but do you know which nurses are making the most money in 2020?
2022's Best Nursing Schools
We've looked at programs nationwide and determined these are our top schools
10 Best Scrubs for Nurses
120,000+ nurses voted on their favorite scrub brands, find out their top picks.
Travel Nursing Abroad: What You Need to Know
Where you can go, how to prepare, and what you can earn as an international travel nurse.
If you're looking to mix your love of healthcare with your sense of adventure, consider a career as a travel nurse abroad. Along with roles across the United States, you may find opportunities for international travel nursing jobs in destinations such as Europe, Australia, and the Middle East.
In this Article
A career in overseas nursing can come with a lot of questions, from where you can go to how much money you can make. Use this guide as a starting point to get the answers you need to these questions and more.
How International Travel Nursing Works
As with travel nursing in the U.S., international nursing jobs are typically found through agencies within their home countries. You must first be licensed to work as a nurse in the U.S. Then you must meet any requirements in the country or countries in which you'd like to work. Each country will have its own guidelines, so it's up to you to do the research.
Where Are Travel Nurses Needed Overseas?
You can find opportunities for travel nursing abroad in destinations across the world. Some of the areas with the highest need for nurses include Australia, New Zealand, China, and the Middle East. Areas prone to high rates of disease and natural disasters may also have a demand for rapid response nurses who can provide critical care in the aftermath of these events.
It's important to note, however, that it's not common to find an agency that will send you to a country where you don't speak the language. You'll be expected to have at least a working knowledge of the local language before you'll be considered for a nursing role in a foreign country.
What Kind of Jobs Are Available?
Jobs for travel nurses are available in a wide variety of areas. You'll find patient populations ranging from the very young to the very old, and any number of conditions or diseases. You may find yourself working in a range of medical settings, from low-income clinics to state-of-the-art facilities.
International travel nursing is common. The World Health Organization (WHO) reports that, "one in every eight nurses practices in a country other than the one where they were born or trained." This is largely due to nursing shortages around the world. While you might have a heard a lot about the nursing shortage in the United States, there are areas around the globe facing even greater shortages.
A recent report by the WHO and the International Council of Nurses (ICN) found that despite recent increases in trained nurses there is still a large need: There are just under 28 million nurses worldwide, the report states. Between 2013 and 2018, nursing numbers increased by 4.7 million, but this still leaves a global shortfall of 5.9 million. The greatest gaps are found in countries in Africa; Southeast Asia and Eastern Mediterranean regions; and some parts of Latin America, according to the report.
You can tailor your job more specifically by earning a specialty certification. In-demand specialties include emergency room, medical-surgical, pediatric nursing, intensive care, anesthesia, and labor and delivery. You can gain these credentials through organizations like the American Nurses Credentialing Center and the American Academy of Nurse Practitioners, though you may need to gain additional certification in the country where you work.
How Long Are the Assignments?
While travel nursing assignments in the U.S. typically last between eight and 26 weeks, nursing jobs abroad are often longer. You'll likely work for at least a year in destinations like Australia and Europe, while it's common to commit to at least two years while working in the Middle East.
If you're curious about international travel nursing but not ready to make a long commitment, there are numerous volunteer opportunities. Non-profit and charity organizations all over the country have opportunities for nurses to volunteer overseas. These trips generally last anywhere from three to six weeks. While you won't earn a salary for this work, it can be a great way to make a difference while seeing if international travel nursing is a good fit for you.
Who Handles Travel Arrangements and Expenses?
Within the U.S., travel arrangements and expenses for travel nurses are typically handled by your agency. However, every agency works differently, so it's important to ask questions to understand exactly how they operate. Like in the U.S., an international travel nurse agency may handle setting up your travel and housing, or it may provide you with stipends to do so on your own.
Benefits of International Travel Nursing
Not only does international travel nursing allow you to experience other cultures in new parts of the world, it can expand your own skills as a nurse as well. You'll likely be exposed to different types of medical procedures and learn how to better communicate with a variety of patients. You'll get to expand your own abilities while also lending your talents to a likely underserved area.
After completing an assignment, you also have the option to take time off. Some agencies allow you to take as much time off between assignments as you choose, while others put a cap on the number of days you can take in a row. However, taking an extended amount of time off could affect any benefits you might have, so make sure you fully understand the way your agency works.
The nonprofit National Association of Travel Healthcare Organizations (NATHO) touts international travel nursing's flexibility and potential for cultural enrichment as invaluable benefits. A travel healthcare professional gets to see many different places around the world while earning a significant income. Plus, the travel nurse gets to decide the distance and time frame of each assignment.
Perks of Working as an International Travel Nurse
How to Become an International Travel Nurse
Freelance Writer Education: University of Illinois Chicago Medical Center, Indiana University Purdue University Indianapolis Gayle Morris has over two decades of nursing practice with a clinical focus in rehabilitation medicine. She has.
Updated August 29, 2022
International travel nursing offers great pay and adventure. Take these steps to get your first international assignment.
Credit: sturti / E+ / Getty Images
Great pay, adventure, and boundless opportunities are just some reasons why nurses choose travel nursing. The job options are a good fit for nurses who love to travel, discover new places, and want to broaden their skill set.
Travel nurses help temporarily fill shortages. In the U.S., assignments may range from 13-26 weeks, but international assignments are often at least one year.
Travel nursing jobs within the U.S. are simple to arrange. However, there are a few added prerequisites for nurses who are interested in traveling internationally. On this page, discover how to become an international travel nurse, types of assignments available, and the required certifications.
International Travel Nurse Fast Facts
ADN, BSN, or MSN
Degree Required
6
Years to Become
9%
Job Growth from 2020-2030
(Source: U.S. Bureau of Labor Statistics)
What Is an International Travel Nurse?
There is a global nursing shortage. Countries with shortages need to increase nurse graduates by an average of 8% annually. One out of every eight nurses works in a country where they were not born or trained. This is what international travel nursing looks like.
Typically, travel nursing is available domestically. But you can also choose to travel and work internationally. Nursing shortages have hit countries across the world and they require medical personnel to fill their needs. This offers travel nurses an opportunity to expand their skills and learn new medical techniques.
Many nursing specialties are needed. Some of the most sought-after nurses have experience in emergency rooms (ERs) as an ER nurse, intensive care, and cardiac care. Nurses with experience as a labor and delivery nurse and in neonatal nurse care are also desirable.
European countries offer some of the highest-paying jobs. Benefits can include a housing stipend, travel costs, and partially covering food and other living expenses. Nurses are needed for hospitals, doctors' offices, and outpatient care clinics.
Steps to Becoming an International Travel Nurse
Becoming an international travel nurse is much like working as a travel nurse domestically. However, there may be additional requirements depending on your destination.
A nurse must hold licensure from the state board of nursing which confers the registered nurse (RN) credential. To achieve this, nurses must pass the National Council Licensure Examination for RNs (NCLEX-RN). Some states have additional requirements.
To start your journey as an international travel nurse, take the following steps.
1. Earn a bachelor of science in nursing (BSN) degree.
International travel nursing demands high-level nursing skills in your specialization. This starts with earning a four-year bachelor of science in nursing degree from an accredited school. A BSN degree improves patient care and prepares you for leadership and management positions. Nurses with an associate degree in nursing (ADN) may enroll in an RN-to-BSN degree bridge program to complete their BSN. If you are entering a BSN program with a bachelor's in another field, you may consider accelerated nursing programs.
2. Pass the NCLEX-RN exam.
The NCLEX exam is offered by the National Council of State Boards of Nursing. It is a national exam accepted by all U.S states. The test demonstrates your clinical competency in nursing and must be submitted to the state to receive your license. To take the exam, you must hold either an ADN or BSN degree which can also help you develop a NCLEX study plan. You are tested on care management, pharmacology, and safety and infection control, among other areas. NCLEX practice questions are available through various study sites.
3. Gain experience.
To work and travel domestically, the best travel nursing agencies may want you to have at least one year of experience in your specialty. However, international travel nursing positions may require even more experience or nursing certifications. This depends on the country and the facility where you will be working.
4. Earn proper credentials.
Domestic travel nursing requires that you have a nursing license in the state where you will be working. However, your destination country will likely have a longer list of requirements. This can include a valid passport, visa to work in the country, and vaccinations needed before traveling. Some facilities may require special certifications. Others may require a language test to demonstrate proficiency before travel.
5. Find employment.
International travel nurses may work in hospitals, doctors' offices, or outpatient clinics. While it's not necessary to work with a travel nursing agency, it can help you look for work, finalize your contract, and move. It is important to note the length of your contract as you decide on your location. Domestic travel nurses usually work 13-26 weeks. International nurses may be offered one- or two-year contracts.
Featured Online MSN Programs
International Travel Nurse Schooling
As you consider your options as a travel nurse, it is helpful to know the educational and skill requirements you may need. Most organizations prefer a BSN degree.
BSN Degree
To work internationally, you must have an undergraduate degree in nursing from a four-year program, such as an in-person or online BSN program. To move forward in your education and apply for a graduate-level program, students typically must hold a BSN.
Admission requirements: Admission requirements vary among nursing programs, but you must have graduated from high school or hold a GED certificate. Candidates also submit an application with a personal statement for nursing school. Some schools have nursing prerequisites for the program. In some instances, the school may require an interview.
Program curriculum: You will be expected to complete courses in nursing fundamentals, physiology, mental health, pharmacology, nurse leadership, and ethics. Programs also have required nursing clinicals that can vary among programs.
Time to complete: A BSN program can be completed in four years if attending full time. If you are starting with an ADN degree, there are RN-to-BSN online bridge programs that can be completed more quickly while you are working.
Skills learned: Expect to learn basic skills, such as how to take vital signs or make a bed with someone in it. Nurses also learn how to insert a catheter, start an intravenous line (IV), and manage wounds. More advanced skills, such as ventilator management, are learned as new nurses work in a field that requires that skill.
Choosing a Specialization
Whether choosing to work in a type of nursing specialization or advancing your career through a graduate program, nursing offers the opportunity to specialize. Nurses graduating from a BSN program can choose to become certified in a specialty, which demonstrates their advanced knowledge.
For example, nurses may choose to be certified as rehabilitation nurses, as a pain management nurse, or in cardiac care. Advanced practice registered nurses (APRNs) can choose to practice as a pediatric nurse practitioner, as an adult-gerontology nurse practitioner, or in parent-infant care. From these larger specialties, they can subspecialize in geriatrics, respiratory nurse care, or metabolic conditions.
The specialty you choose will help determine the opportunities available for you as an international travel nurse.
International Travel Nurse Credentials
International travel nurses need a nursing license in the U.S. An APRN will be required to take the certification exam in their specialty. After these two requirements, you will need a passport, visa, work permit, and any sponsorship for your destination country.
Each country may have a list of documentation needed too. This can include professional references, birth certificates, immunization records, and proof that you can speak the language.
Certifications
A certification is required for APRNs in their specialty field. For example, those who want to become a family nurse practitioner (FNP) must pass the FNP certification exam. This is a valid, reliable demonstration of your competency in the field. An RN may choose to have certifications that demonstrate advanced knowledge in rehabilitation nursing, pain management, or other specialty areas. Professional associations offer certifications that have specific requirements to maintain the credential.
Licensure
Nursing requires state licensure that confers the credential of RN on the nursing candidate. To get the license, nurses must pass the NCLEX-RN. Additional requirements depend on the state, including background and fingerprint checks or school transcripts. Each state board of nursing has requirements to maintain licensure, including continuing education for nurses.
Working as an International Travel Nurse
Nursing gives you a unique opportunity to travel the world and work. The severe global nursing shortage has opened up opportunities for nurses who work in operating and emergency rooms, cardiac and neonatal units, and other specialties.
Countries with the highest salaries for travel nurses are Luxembourg, Switzerland, and the United States. However, they also have the highest cost of living. The average salary is $93,260 per year according to ZipRecruiter as of October 2021, or about $1,800 per week.
The simplest way to get into international travel nursing is to sign up with an agency that works with organizations across the world. They help refine your travel search based on your skills and past work experience. You might consider testing the waters as a travel nurse within the U.S. before exploring long-term contracts overseas.
Another option is working with the U.S. Department of Defense. It has international jobs for nurses. The Department of Defense works with you to ensure you have the necessary documentation to work overseas. You can receive job alerts to be notified of their international postings.
Nurses should have communication, conflict resolution, and team player skills. Without a strong command of the local language, it is impossible to be successful. The following are some common workplace settings for international travel nurses. It's important to note that your specializations and certifications will help determine the positions that may be available to you.
Hospitals
Organizations seek nurses who have specialty skills in the intensive care unit, emergency room, telemetry, or the operating room. These areas require critical thinking for nurses, initiative, and leadership.
Outpatient Care Clinics
In an outpatient setting, nurses must be proficient at triage, assessment, educating patients, starting IVs, and RN case management.
Doctors' Offices
In a doctor's office, a nurse must have mastery of communication, assessment, medication administration, wound management, and minor medical procedures.
Becoming an International Travel Nurse: FAQs
Do travel nurses go internationally?
Travel nurses can choose to travel domestically or internationally. To travel and work overseas, you need a license and certification in your specialty, passport, and work visa. You may also need to take a language test to prove proficiency and provide reference letters. While domestic travel assignments can last up to 26 weeks, international ones can last up to two years.
How much do international travel nurses make?
Travel nurses are well paid to offset the stress of living and working away from home. Those who choose to travel internationally often make around $1,800 per week. Your compensation package includes an hourly salary, housing stipend, and travel expenses. It may also cover food and other living expenses.
How do I become an international nurse?
The first step is to earn your BSN from an accredited school. After graduation, you must pass the NCLEX-RN and apply for a license in your state. Most travel agencies want new nurses to have at least one year of bedside experience. Many recommend two years to gain proficiency in a specialty to practice internationally.
Once accepted by an agency, it can take up to one year to gather the necessary documents required by the country if you do not already have them. This can include a passport, work visa, recommendation letters, and testing in the language. Some countries may also require sponsorship.
Where is the best place to work as an international travel nurse?
International travel nursing is an opportunity to travel overseas while working. The best place depends on your goals. For example, Luxembourg is one of the highest-paying countries, but they also have a high cost of living. Canada, the United Kingdom, and Australia do not require learning a new language. The Dominican Republic, Ethiopia, and Bolivia can offer a chance to make a real difference in people's lives.
Learn More About International Travel Nurses
You might be interested in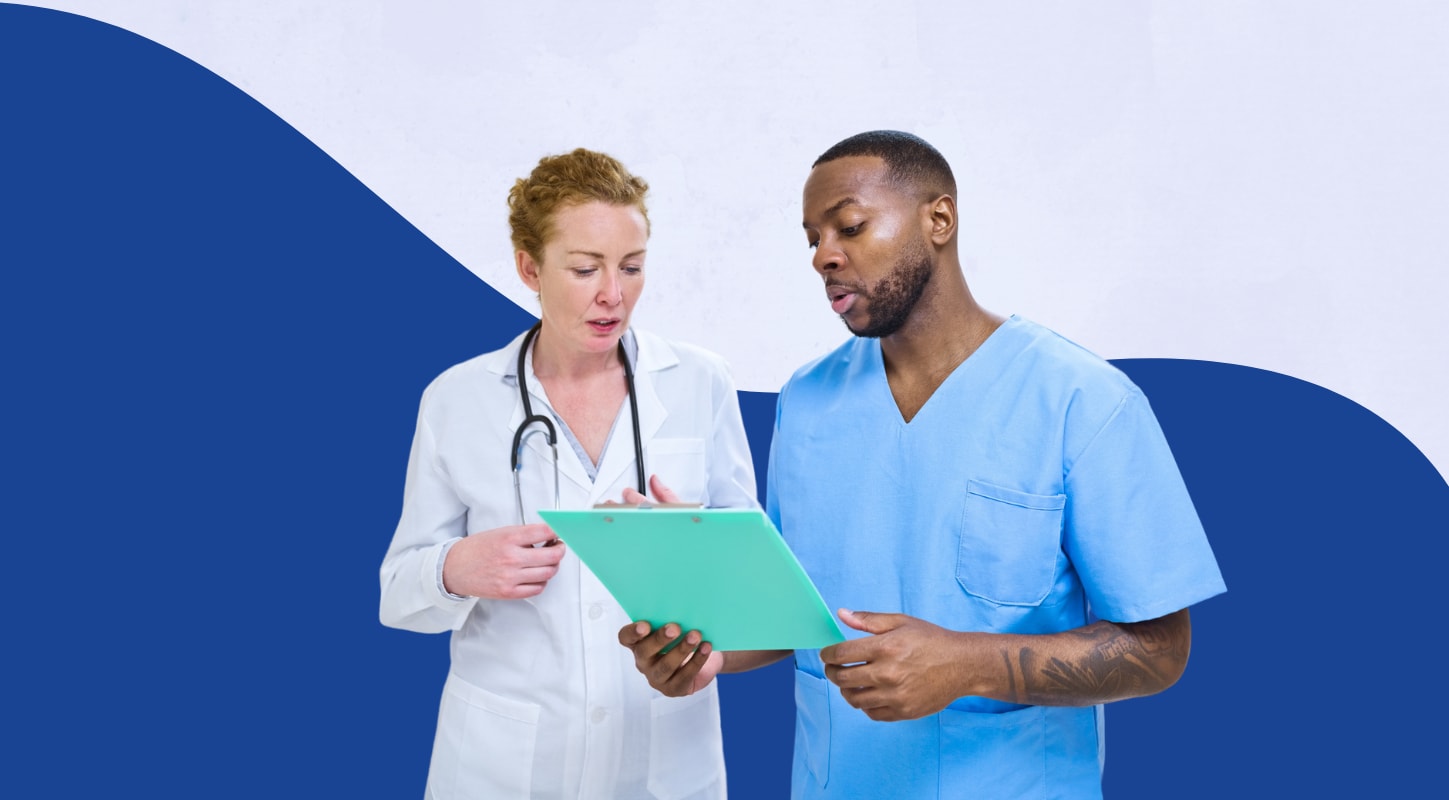 Nurse Practitioner-Led Clinics Fill Gap in Patient Care
Discover how nurse practitioner-led clinics fill the gap from the physician shortage and its impacts on patient outcomes and healthcare access.
Freelance Writer Education: University of Illinois Chicago Medical Center, Indiana University Purdue University Indianapolis Gayle Morris has over two decades of nursing practice with a clinical focus in rehabilitation medicine. She has.
Published November 19, 2022 · 4 Min Read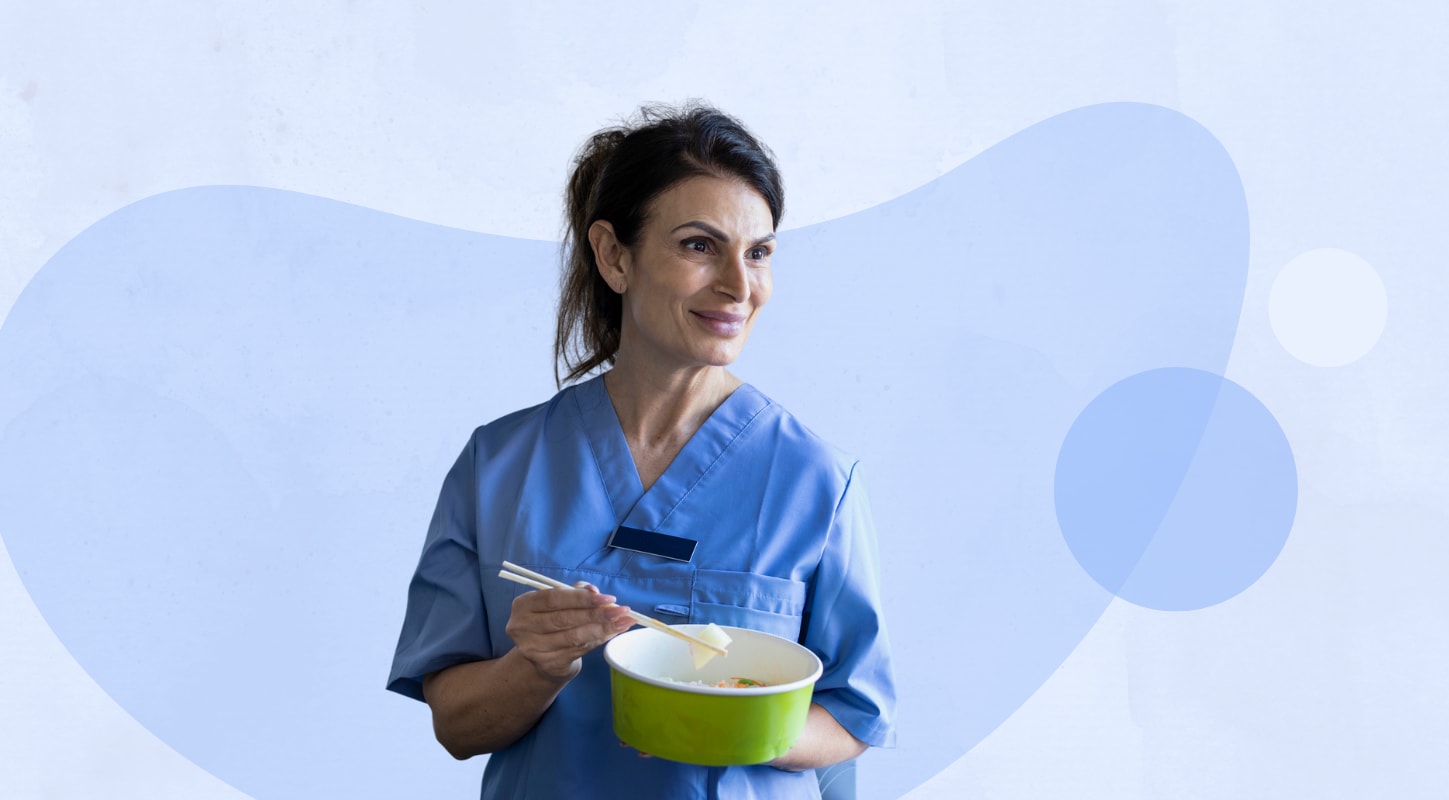 How Nurses Feed Themselves While Working Shifts
Freelance Writer Education: University of Illinois Chicago Medical Center, Indiana University Purdue University Indianapolis Gayle Morris has over two decades of nursing practice with a clinical focus in rehabilitation medicine. She has.
Published November 18, 2022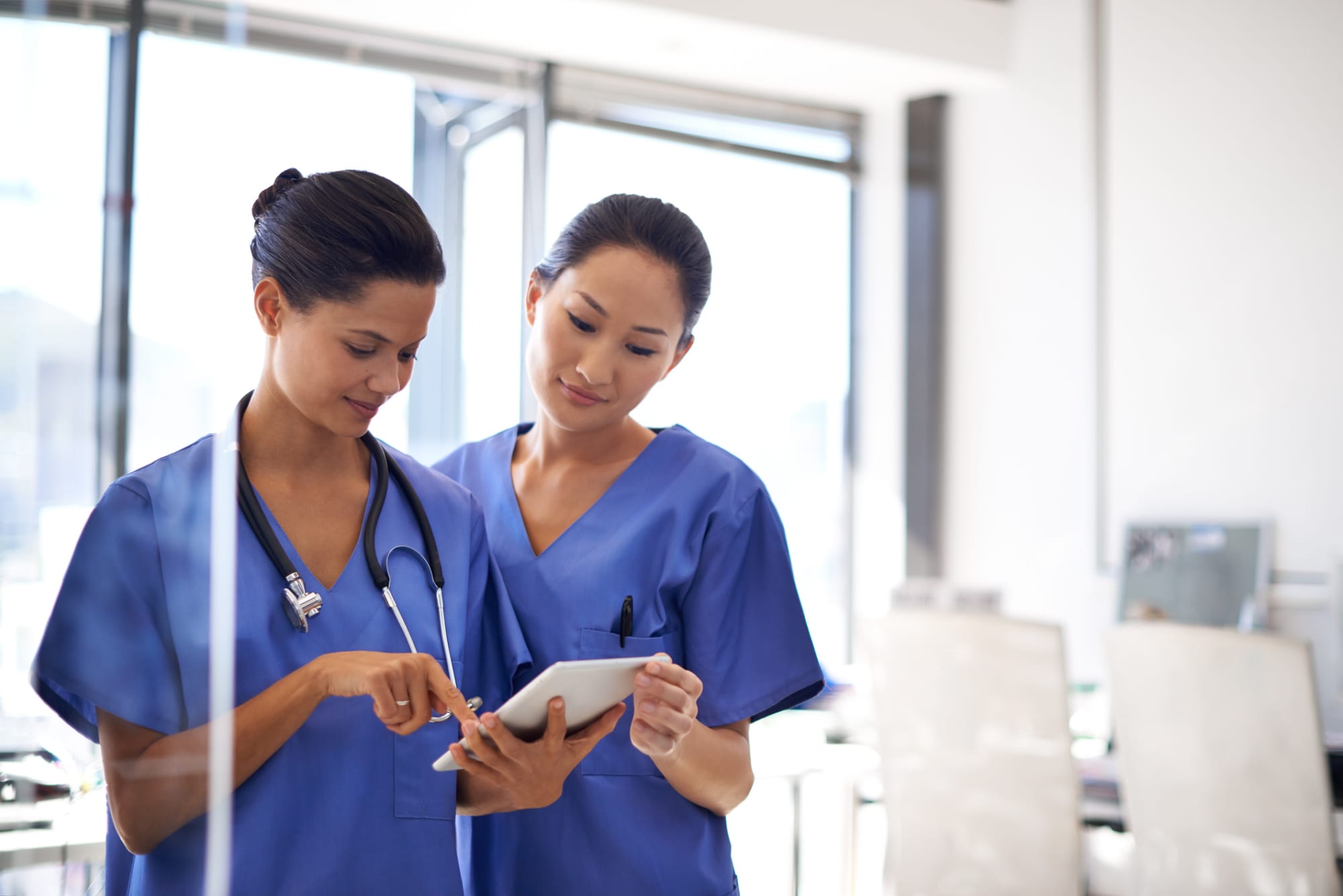 Nurses' Guide to Relationships With Nursing Assistants
Relationships between nurses and nursing assistants are key. Learn the reasons for poor relationships, its affects, and how to build better relationships.
Writer Education: Georgia Southern University Rebecca Munday joins NurseJournal after serving as editor-in-chief for The George-Anne Inkwell at Georgia Southern University. She's never met a type of writing she didn't enjoy, and is espe.
Updated November 18, 2022
Expertise: Registered nursing, nursing leadership, nurse education Education: Biola University, Grand Canyon University, Purdue University Global Affiliations: Sigma Theta Tau International Honor Society of Nursing, American College of Healthca.
Our Integrity Network
NurseJournal.org is committed to delivering content that is objective and actionable. To that end, we have built a network of industry professionals across higher education to review our content and ensure we are providing the most helpful information to our readers.
Drawing on their firsthand industry expertise, our Integrity Network members serve as an additional step in our editing process, helping us confirm our content is accurate and up to date. These contributors:
Suggest changes to inaccurate or misleading information.
Provide specific, corrective feedback.
Identify critical information that writers may have missed.
Integrity Network members typically work full time in their industry profession and review content for NurseJournal.org as a side project. All Integrity Network members are paid members of the Red Ventures Education Integrity Network.
NurseJournal.org is an advertising-supported site. Featured or trusted partner programs and all school search, finder, or match results are for schools that compensate us. This compensation does not influence our school rankings, resource guides, or other editorially-independent information published on this site.
Are you ready to earn your online nursing degree?
Whether you're looking to get your pre-licensure degree or taking the next step in your career, the education you need could be more affordable than you think. Find the right nursing program for you.
Source https://nurse.org/articles/work-in-us-as-foreign-educated-nurse/
Source https://www.allnursingschools.com/travel-nursing/international/
Source https://nursejournal.org/articles/how-to-become-an-international-travel-nurse/