How to travel between the UK and the EU from May 2023?
Now that the United Kingdom has left the EU, there are new rules for travellers. British passport holders are no longer EU citizens which means that several factors need to be taken into account when planning a holiday to a European destination.
Similarly, EU citizens visiting the UK should be prepared and take all the necessary steps.
This article explains each of the key changes and what travellers need to do to ensure a hassle-free trip after Brexit. The issues that will be addressed are as follows:
Passport requirements for travelling between the EU and the UK
Visa requirements after Brexit
What to expect at border control
Travelling with pets after Brexit
Health care overseas from January 2022
Travellers are advised to stay up to date with all the latest changes and developments.
Passport requirements after Brexit
Citizens of European countries who are used to travelling to the United Kingdom using a national ID card rather than a passport can no longer do so.
A passport is now required to cross the border. The passport must be valid for at least 6 months from the date of arrival in the United Kingdom.
British travellers heading to the EU also need to check that their passport was issued in the last 10 years and is valid for at least 6 months to be considered valid for travel to Europe.
Previously, passports only needed to be valid for the length of stay, this is still the case if travelling to Ireland.
Is a visa required to travel between the UK and EU?
For short stays in either the UK or Europe, there are no visa requirements. Tourists can continue to enjoy their annual holiday in Europe or Britain without applying for a visa.
As third-country nationals, the 90/180 rule now applies to British citizens visiting the Schengen Area. This means that UK nationals are permitted to stay in any of the Schengen nations for up to 90 days in any 180-day period.
This 3-month limit applies to all countries in the travel zone. A UK passport holder who spends 10 days in Spain will then have 80 days remaining to visit other Schengen countries. British passport holders will not need a Schengen visa.
EU citizens can also spend up to 90 days in the United Kingdom without a visa.
ETIAS and Brexit
The EU will introduce a new visa waiver for visa-exempt non-EU citizens in November 2023. As British passport holders now fit into this category, they will need to apply.
ETIAS, the European Travel Information and Authorisation System, is an entry permit which is electronically linked to the traveller's passport.
British passport holders will be able to register online. The electronic ETIAS application will request a few personal details and passport information which will be checked against international security databases.
The approved ETIAS is valid for 3 years or until the passport expires, whichever occurs first. This means that British travellers will not need to apply every time they head to Europe.
With the ETIAS, UK passport holders can stay anywhere in the Schengen Area for up to 90 days per 180-day period, the same permit is valid for the entire border-free travel region.
Visa waiver for EU nationals travelling to Europe
The UK is expected to require Europeans to obtain a permit for visiting the country without a visa. The UK already has a visa waiver programme for citizens of Kuwait, Oman, Qatar, and the United Arab Emirates.
Any new UK visa waiver for EU nationals is likely to be similar to this and will provide 90 days visa-free travel to the United Kingdom.
Border control at UK and EU airports
Crossing the border may take longer than before Brexit. This is because travellers in both directions can no longer use dedicated EU fast-track lanes that previously allowed for swifter passport and customs clearance.
Border officials may also ask to see a return ticket and/or proof of financial means to cover the entire trip, passengers should have this information to hand.
Taking food and plant products across the border
There are new regulations on taking certain goods across the border. It is not possible to take meat or milk products into the EU. Certain exceptions do apply, such as food for infants and pets.
Similarly, there are now limits on taking plants and plant products to Europe. A certificate is required for carrying certain species.
Travelling with pets after Brexit
Another concern for some people is the additional paperwork that is required to travel between the UK and EU with pets.
People are being advised to allow at least 1 month to make the necessary arrangements for taking their pet overseas after Brexit.
Existing pet passports will no longer be valid. Instead, owners need to get an Animal Health Certificate (AHC) for their pet, these are issued by a vet and valid for 4 months.
Travellers must also check the vaccine requirements for the country they are visiting. In most cases, animals must be microchipped and have a rabies injection. Treatment against, Echinococcus multilocularis, a type of tapeworm, is also required by some EU nations.
Travel Health Insurance after Brexit
The UK government has announced that EHIC cards issued before the end of 2020 will remain valid until their expiry date. EHIC cards are valid for 5 years.
After this, a new card will be issued. The UK Global Health Insurance Card (GHIC) will cover existing illnesses, maternity care, and emergencies. More details are expected in the coming months.
Taking out travel health insurance is now recommended when visiting the UK or an EU nation.
Other post-Brexit travel considerations
As well as the changes mentioned above, travellers should also make sure they understand the new rules regarding:
Driving in the UK and Europe with a foreign licence
Phone roaming charges
Duty-free shopping allowances
Tourists are assured that by preparing adequately, travelling between the United and the EU will continue to be enjoyable and stress-free after Brexit.
Robert J. Benoit
Robert J. Benoit has been writing about the travel industry for years, producing content for a number of different publications. He is particularly interested in the Schengen acquis and the effects of Brexit on travel throughout Europe. His content ranges from breaking news coverage to sensible travel recommendations.
Related News
ETIAS for the EU's outermost regions
There are several outermost regions that are part of the European Union. Despite being far from the European continent geographically, they are EU members [. ]
New digital nomad visa for Latvia: application requirements
Latvia has approved a new visa for remote workers. This new visa will allow freelancers and people who can do their jobs remotely to [. ]
Digital Schengen visa application portal proposed by EU Commission
The European Commission has proposed the digitalisation of the Schengen visa. This would modernise the application process, which currently involves the need to visit [. ]
Do I Need A Visa To Travel To Europe? European Visa Guide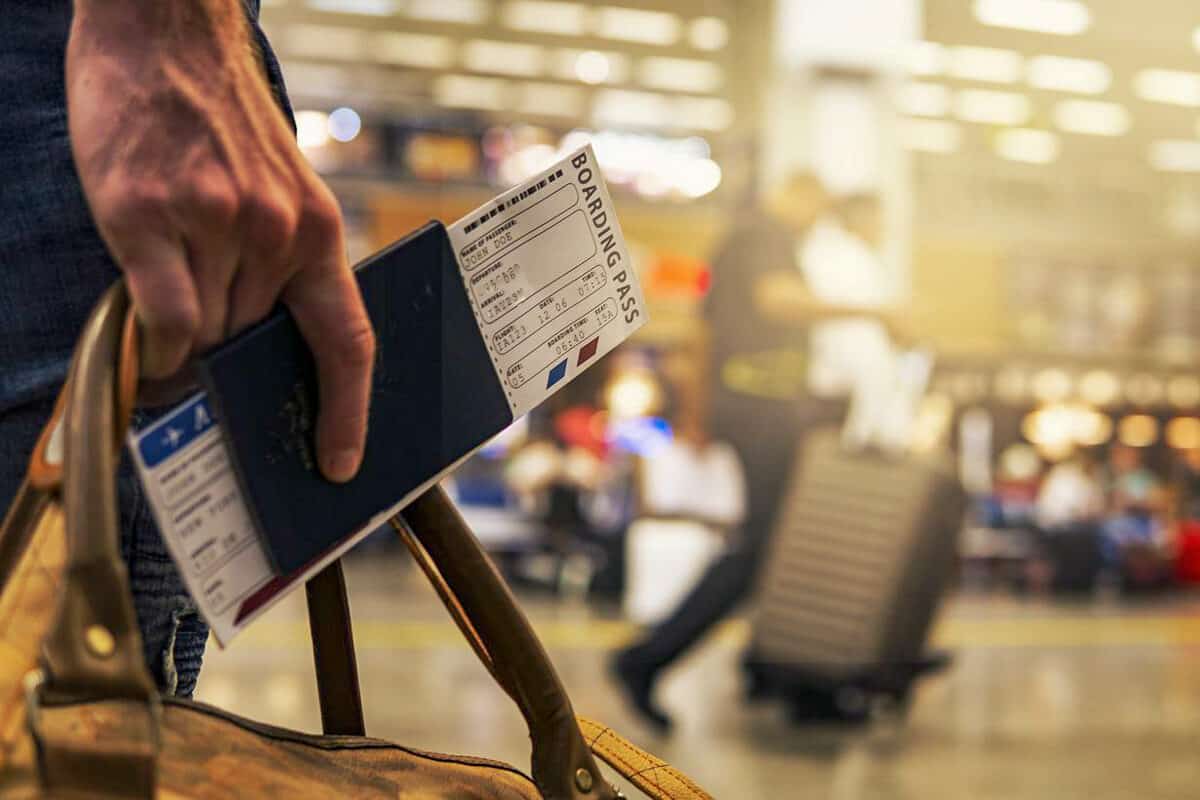 As you plan for your next trip to Europe, visas may not be the first thing on your mind. However, it is critically important to arrange your European visa ahead of time, to ensure that your trip can go off without a hitch.
Depending on where you're from, you may be exempt from needing a visa to travel to Europe, but for most travelers, a Schengen visa will be more than sufficient for a backpacking trip.
Although visas for Europe can be tricky to understand at first, by the end of this guide, you will know exactly what you need to do to apply for one.
Related: (opens in new tab)
Disclaimer: The following information reflects Europe Backpacker's understanding of the Schengen visa rules. While this article has been extensively researched and is updated regularly to ensure the information is as current as it can be, we cannot be held responsible for any errors or omissions.
European Visa Guide for Travelers
Who Needs a Visa To Enter Europe?
In a nutshell, mutual agreements between countries in Europe (and the EU) determine whether or not you need a visa to travel within Europe. As a rule of thumb, most non-EU citizens will require a Schengen visa, but nationals from around 60 countries are exempt. Whether or not you need a visa to enter Europe depends on your country of origin (or which country's passport you are using to travel.)
You can see a full list here, but many countries in Asia, North America, and South America are exempt from the Schengen visa and can travel through the Schengen bloc visa-free. This includes the U.S., Canada, the UK, Japan, and Australia, among other places.
On the other hand, you may need an airport transit visa to change airplanes within Europe, even if you aren't leaving the airport. This will depend on your nationality. It's always a good idea to check the specific requirements for your country of origin.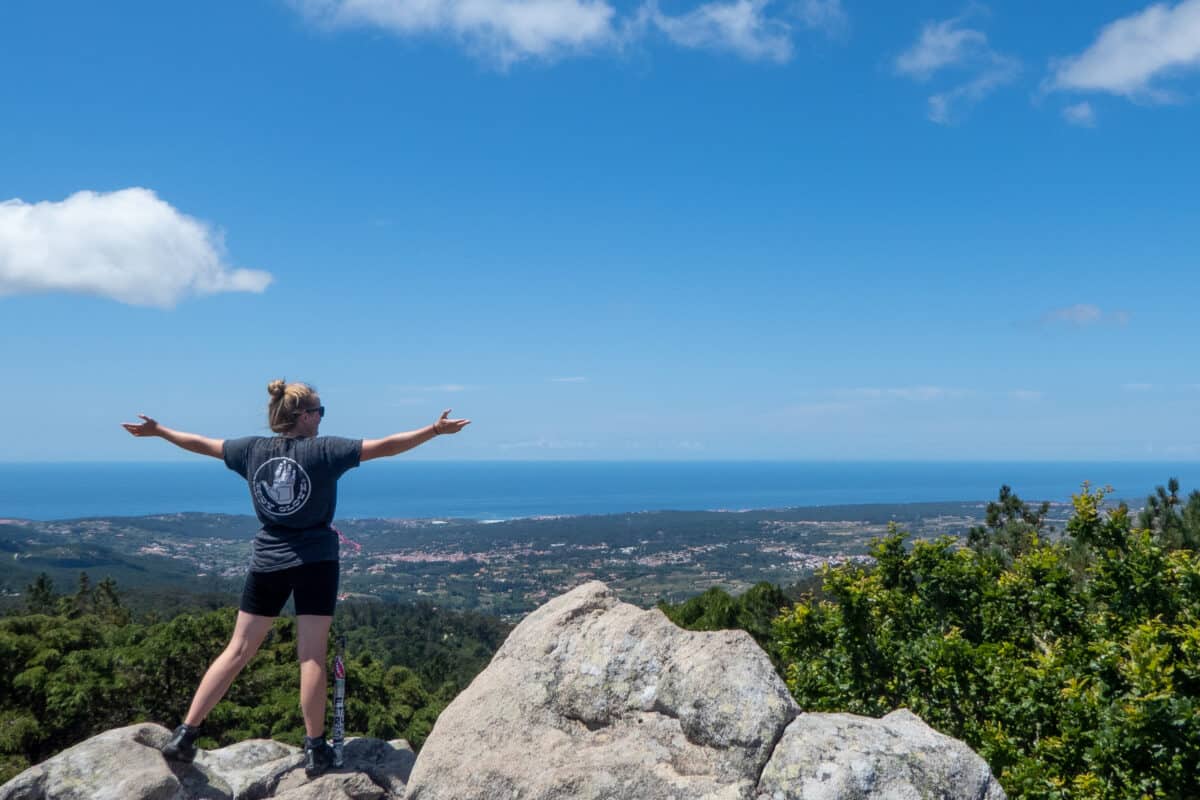 What Is a Schengen Visa?
The Schengen visa is a 'short-stay' visa, which allows the holder to travel within the Schengen Area and other participating countries for a period of 90 days. A big perk of the Schengen area is that you do not have to go through border control procedures between member countries. This means that Schengen nationals can work and live in other member-states, and visitors like you are allowed free movement within your visa's time frame. Of course, make sure you always have your passport with you – especially when traveling by air, as agents will likely still ask for identification.
The Schengen Area comprises 26 countries in Europe: Austria, Belgium, the Czech Republic, Denmark, Estonia, Finland, France, Germany, Greece, Hungary, Iceland, Italy, Latvia, Liechtenstein, Lithuania, Luxembourg, Malta, the Netherlands, Norway, Poland, Portugal, Slovakia, Slovenia, Spain, Sweden, and Switzerland.
Note that while most of these countries are also members of the European Union, a few aren't, namely Iceland, Liechtenstein, Norway, and Switzerland. Relatedly, a few EU member-states are not part of the Schengen border-free area, including, Bulgaria, Romania, Croatia, Cyprus, and Ireland. Travel procedures may differ slightly in these countries.
Which Countries Use the Schengen Visa?
The Schengen visa gives you unlimited access to travel within member states of the Schengen Area, as well as several other places. There are several countries that are not part of the Schengen Area but still allow you to travel to them if you have a valid Schengen visa. These include Albania, Belarus, Bosnia and Herzegovina, Bulgaria, Croatia, Cyprus, Georgia, Kosovo, Montenegro, North Macedonia, Romania, Serbia, and Turkey.
The territories of Andorra, Monaco, and Vatican City are technically not part of Schengen but are considered 'de facto' members because they do not impose border controls. Interestingly, outside of Europe, a valid Schengen visa also allows you to travel to Colombia, Sao Tome and Principe, Antigua, and Mexico.
Note that requirements vary widely from country to country, so be sure to check the specifics prior to traveling.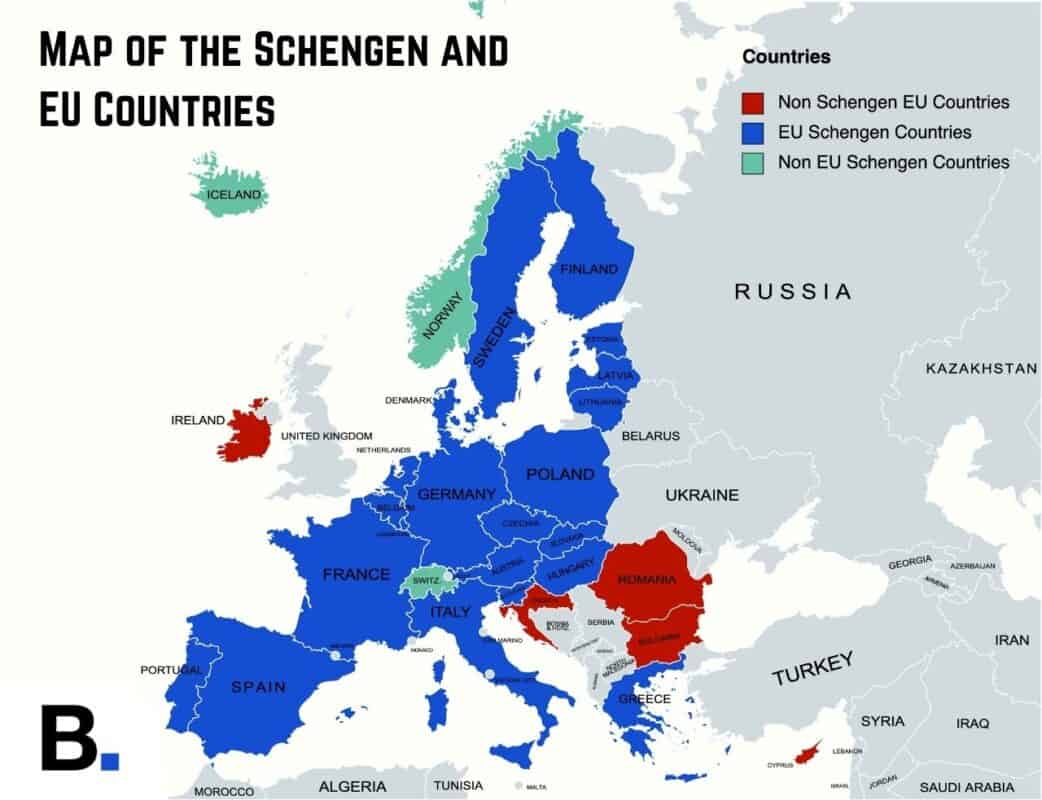 Which European Countries Don't Use the Schengen Visa?
While most countries in Europe use the Schengen visa, there are a few exceptions. Ireland, Moldova, Ukraine, and the United Kingdom do not use the Schengen visa. If you're visiting these countries, make sure to check what you need to do to get a visa, as it varies depending on the country.
It is important to remember that the United Kingdom is no longer part of the European Union, and travel rules have changed. Be sure to pay special attention to the entry requirements if you're planning to travel to the UK.
How To Apply for a Schengen Visa
If you are traveling from a country that requires a visa and your primary reason for visiting is tourism (such as a backpacking trip), you will apply for the tourism Schengen visa. Note that there are separate visas for visiting family or friends, business, culture and sport, and studying – if one of these categories better fits your situation, make sure you apply for that type of visa.
You should always apply for a Schengen visa directly from an embassy, consulate, or its designated representative in your country. They may utilize a contractor service to process applications, but the information should be clear and available on their website. Official embassy websites can be found on the European Union's website here, which is a great place to start the process.
To start your application, there are a few rules of thumb depending on your situation:
If you are visiting one country, apply for the visa there.
If you are visiting more than two countries, apply for the visa wherever you will be spending the most time.
If you will be spending an equal amount of time in each country you visit, apply for the visa wherever you first enter the Schengen area.
The earliest that you can apply for a visa is 6 months ahead of your trip, and the latest is 15 days. Due to different processing times, it's recommended that you apply at least 3 weeks before you start your journey to ensure you get the visa in time, but earlier is always better!
You will also have to book an appointment for an interview. How and where the appointment is booked varies depending on the country. Some countries require that you make the appointment in-person and then attend in-person as well, while some allow you to make appointments online or over the phone.
At your appointment, you will need to bring two copies of your completed Schengen visa form; your passport; two passport photos; and other items like proof of travel insurance (we recommend SafetyWing), round-trip flight reservation, and accommodation. The visa form is streamlined for all Schengen member-states.
Biometric data (fingerprints) will also be collected, and a photo is taken of you for their system. This data is kept for five years, so if you apply for a second visa in that time frame, you won't have to give your fingerprints again.
Travel Documents Required for Non-EU Citizens
At a minimum, you will need ​​your passport to travel to Europe. Per EU regulations, it must be valid for at least three months after you leave and must have been issued within the past 10 years. Again, many countries also ask for other documentation in order to grant your visa, which can include proof of lodging, proof of return ticket, or an invitation letter if you are visiting Europe for a particular reason.
You may also be asked to provide proof of travel insurance and proof of health insurance too. While the application form is streamlined, individual countries can request different supplementary documents. Make sure to check the requirements for the country you're visiting ahead of this step. It's never a bad idea to supply more information than is strictly asked for if you have it!
How Much Does a Schengen Visa Cost?
A Schengen visa costs €80. This is a flat administrative fee set by the Schengen member countries and does not vary. Once your application is approved, you will receive a sticker to place in your passport. The sticker has your photo, as well as validity dates, the countries you can enter, and a unique visa number.
If you are able to enter the whole Schengen area, it will just say "Schengen States" or "Etats Schengen." If you are restricted to certain countries, the respective country codes will be listed. This will be a 1 or 2 letter acronym: e.g. Portugal is P, Netherlands is NL.
Remember to apply for your visa only through the embassy or consulate in your country. If they use a contractor or similar service to process applications, they'll point you in the right direction. Scams are uncommon but do exist. You should be easily able to avoid them if you only communicate with the correct embassy or consulate directly.
It has been announced that in 2023, the European Travel Information and Authorisation System (ETIAS) will be launched. Any traveller who is visiting the EU or Schengen Area visa-free will need to complete an online form that comes with a €7 ($7USD) admin fee per person. This includes travellers from the US, UK, Japan, Singapore and others.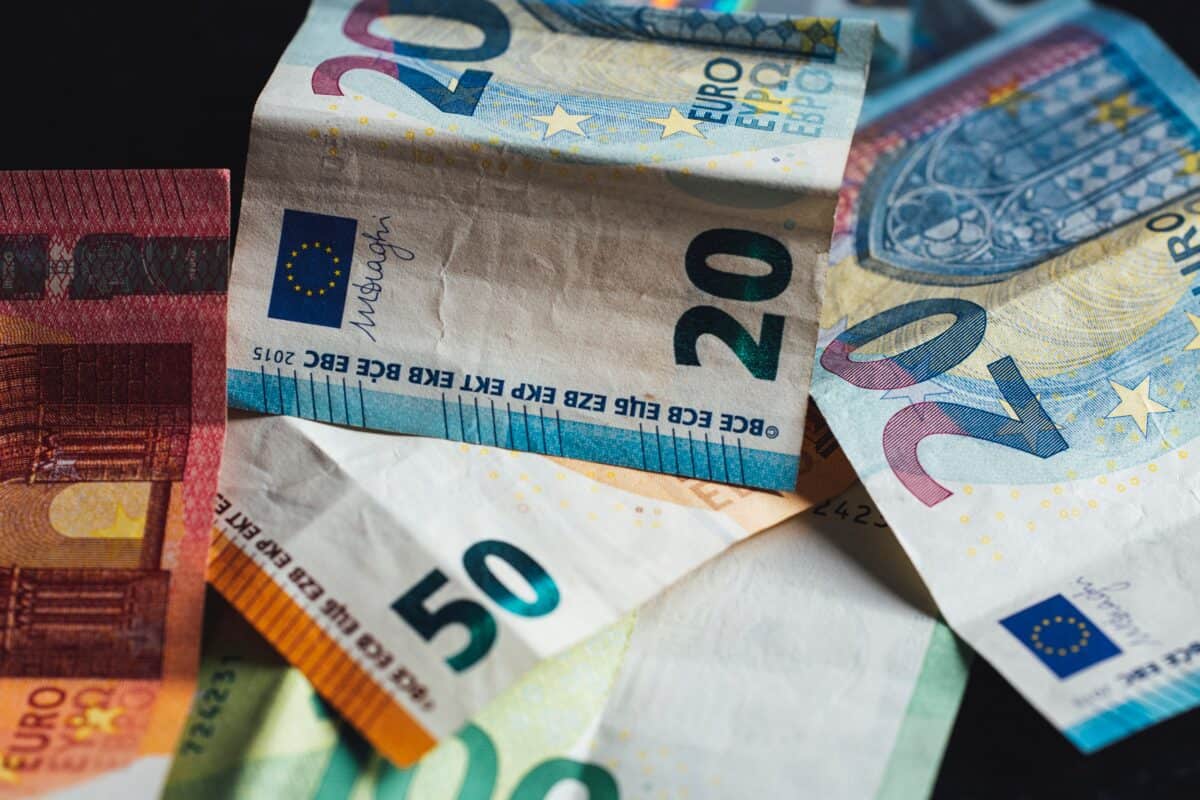 Entry Requirements for Non-EU Citizens
In addition to the travel documents mentioned above, you may be asked to provide means of subsistence. This is proof of income or proof of your ability to sustain yourself financially during your trip.
Authorities may ask you for bank statements or similar to ensure that you can support your activities while in the Schengen area. The amount varies depending on where you are visiting but is often around €50 per day plus the cost of a hotel room. Countries with a higher cost of living will require proof of more funds.
Schengen Visa FAQs
Do I need a visa to travel to Europe? Whether or not you need a visa depends on where you come from and what countries you're visiting. Most non-EU citizens will need a visa to visit Europe. Nationals of countries on the exempt list do not need a visa to enter.
What is a Schengen visa? The Schengen visa is a 'short-stay' visa, which allows you to travel within the Schengen Area and other participating countries for a period of 90 days.
Do UK citizens need a visa for Europe? No, the UK is on the list of visa-exempt countries.
Do American citizens need a visa for Europe? No, the US is on the list of visa-exempt countries.
What are common reasons Schengen visa applications get declined? Most declined applications are declined due to an error on the application or suspicion of false data provided (e.g. fake passport.) If you made a mistake on your application, you can appeal the decision with the correct data. Your application may also be declined if you do not satisfy the application criteria, such as proof of means of subsistence.
Are you required to submit biometric data for a Schengen visa? Yes. In addition to other identification documents, biometric data (fingerprints) will be recorded at your application appointment.
How long in advance can I apply for a Schengen visa? You can apply up to six months in advance of your trip.
How much does a Schengen visa cost? There is a flat administrative fee of €80.
When you plan your trip to Europe, don't forget to check if you need a visa. If you are not an EU citizen, there is a good chance that you will need a European visa, unless you are from a visa-exempt country. Most non-EU citizens will be best served by a Schengen visa. This visa includes the 26 Schengen bloc countries as well as several other places in Europe and offers you free movement between them for 90 days.
It's not as hard to secure a Schengen visa as you might think – simply follow these steps:
Check if you need a visa
If you do, contact the consulate or embassy nearest to you for the country you are seeking to get a visa for and make an appointment
Fill out the application form correctly prior to your appointment, and print out two copies. Bring the form, your passport, passport photos, and any required supplementary information (proof of lodging, etc.) with you
When you receive your visa, stick it in your passport
Enjoy your trip!
What has your experience been like getting a Schengen visa? Any tips we missed? Let us know in the comments!
Starting In 2021, Americans Will Need Visas To Travel To Europe
Along with other countries and regions in the world, Europe has recently decided to improve their security levels regarding illegal immigration and terrorism. One way they're becoming more secure? Requiring visas to enter, specifically to the Schengen Zone. That's right, starting in 2021, all Americans traveling to a European country in the Schengen Zone will need to apply for the European Travel Information and Authorization System (ETIAS) in order to enter.
What is the European Schengen Zone?
26 countries in Europe make up the Schengen Area. Within it are 22 countries from the European Union (EU), 4 countries that are part of the EFTA (European Free Trade Association) and 3 microstates.
The countries making up the Schengen Zone are:
Austria
Belgium
Luxembourg
Netherlands
Germany
France
Spain
Portugal
Sweden
Finland
Denmark
Lithuania
Latvia
Estonia
Poland
Slovakia
Hungry
Italy
Greece
Czech Republic
Malta
Iceland
Liechtenstein
Norway
Switzerland
Monaco
San Marino
Vatican City
Apart from the 26 total Schengen states, there are 6 non-Schengen European Union members. They are currently not a part of the Schengen Zone and will not require a ETIAS to enter.
They include:
United Kingdom
Ireland
Romania
Bulgaria
Croatia
Cyprus
What does this mean for Americans?
So far, the requirements for an American to obtain a European visa waiver is pretty basic. The U.S. Citizen will need to have a valid passport, a credit or debit card, and an email account. When applying, the passport must be valid for 3 months beyond the period of intended stay. The ETAIS visa waiver must be paid in advance through secure online payment via credit or debit card.
The ETAIS visa waiver will be valid for 3 years. During this 3-year validity of the ETIAS for U.S. travelers, it will be possible to enter the Schengen Zone European countries as many times as necessary.
What does this mean for business travel?
The new requirement does not go into action for another two years. At this time, visas are not required for Americans to visit Europe. It should also be expected for some details to change by the time it is required, so stay informed if your company frequently travels to Europe from the United States.
The requirements for the visa are relatively low and obtaining one should be streamlined. The applicant will be notified via email if they are granted or denied the ETIAS. The main hurdles for travel managers and travelers will be remembering to allow time before a trip to apply and receive the visa. Remembering to re-apply after the three year validity time will also be a hurdle in the distant future. As you may recall, when a passport was required to travel to Mexico or Canada from the U.S., a rush of passport applicants caused lengthy delays to the whole process. This rush should also be expected with the ETIAS process, and it would be wise to apply as early as possible.
Source https://www.etias.info/travelling-between-uk-eu-2023/
Source https://europebackpacker.com/europe-visa/
Source https://www.cbtravel.com/st2021-visas-europe/