How to Keep Access to Your Bank Account While Traveling Abroad
Disclaimer: this article includes links to products for sale on our store.
In this post we are going to cover: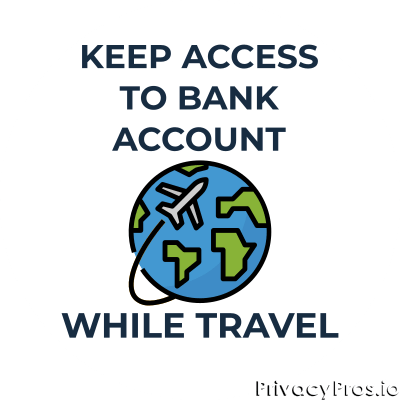 How to protect your bank account when you go to another country
Why use a VPN service
Another good methods to protect yourself
Plus more. Read on to learn everything you need to know about keeping access to your bank account while traveling abroad.
Planning on traveling soon?
If so, you'll want to know how to keep access to your bank account.
In this short guide, we'll show you how.
Traveling abroad?
Traveling abroad usually involves making financial transactions such as crediting or debiting your bank account. To put it simple, you either deposit money to your bank account or withdraw cash. As we are not carrying piles of cash with us when traveling, such financial transactions are part of our everyday life when traveling abroad.
But there is a catch. Most of these transactions are now made using electronic means, by using online banking or by using a connected ATM. Which raises the question how to protect your bank account when you go to another country.
You need to follow a number of simple rules not to witness your bank account locked both if you are using online and offline banking methods.
Online Banking from Abroad: Using a VPN Service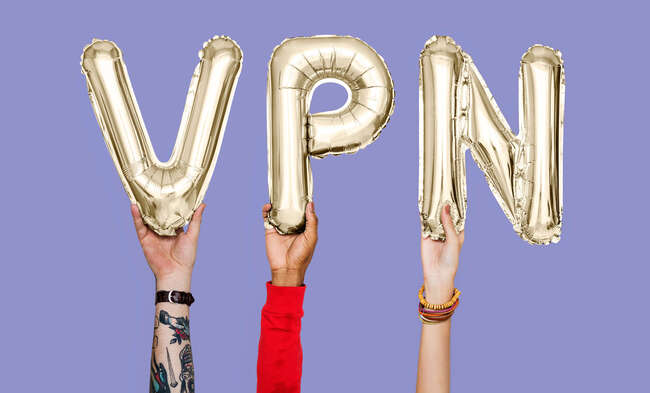 Modern banks are using sophisticated methods to monitor how and where their customer spend money. It is understandable in the age of massive hackings, identity theft attempts and ATMs on which someone is able to install a skimming device.
What it means is that if you are a U.S. citizen, having a bank account with a U.S. bank, who is traveling abroad for a first time, you can end up with your account frozen when trying to use online banking in a foreign country.
A simple solution is to use a free VPN that tells your bank that you have actually never left your location. By using a virtual private network, you can select a server in your home country, or any other country, and connect to your account through this very server. In result, the bank's servers will not detect any suspicious activities concerning your account.
This is a very useful method to both encrypt your connection and avoid problems when travelling to "exotic" countries. You should bear in mind that some travel destinations are not considered safe by banks and you can easily see your account locked when attempting to use online banking services from there.
Furthermore, a VPN service allows you to use public Wi-Fi networks to connect safely to your bank account, eliminating any sniffing on the network.
Have More than One Account and Card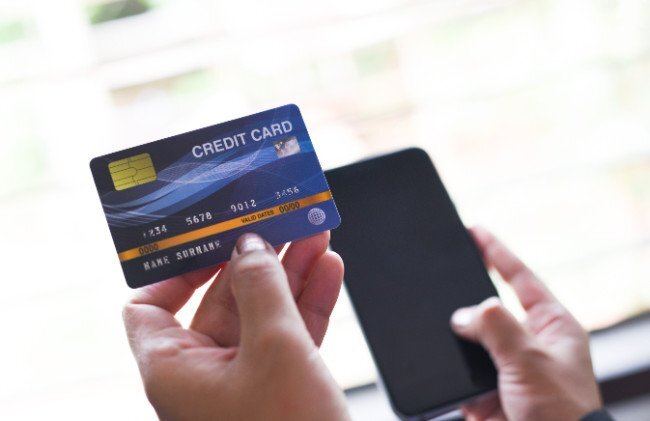 Provided that you are planning to use mobile banking while travelling, another good method to protect yourself is to have more than one bank account. You can open a new account with a limited amount of money and use it instead of your main account. You still should use security services such as a VPN and a safe browser but in case your account is locked for some reason, you will have access to your main account.
Having more than one card linked to your bank account is another best practice when travelling abroad. Apart from all the cyber threats we face, you can have bad experiences such as an ATM "eating" your card and thus effectively locking you out of your account. You can also block your card by entering the wrong PIN code, which also prevents you from accessing your account.
Bear in mind that when travelling abroad the chance is good that your bank will not have branches there, which makes it very difficult to get access to your account and replace the blocked card. Having a second card enables you to access your funds until the other card returns to you or gets unblocked.
Also, having all Visa, MasterCard and American Express is useful in exotic destinations where stores, restaurants, or even ATMs might not accept one or more of these cards. Thus, you ensure that you have access to your money all of the time.
Notify Your Bank that You Are Abroad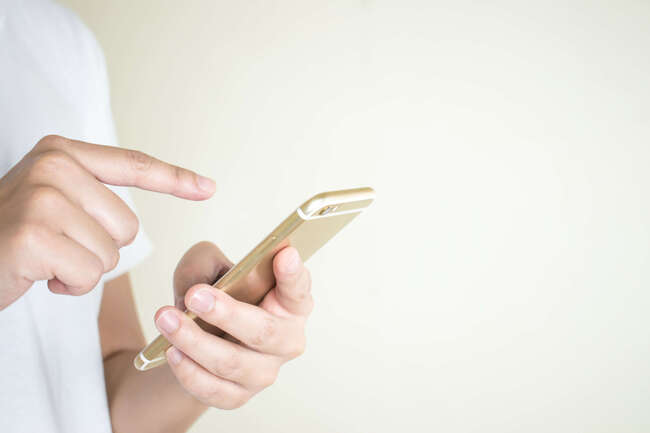 Make every effort to notify your bank that you plan to travel abroad and tell them which countries and locations you plan to visit. Many banks will block your account if they think your purchases in a foreign country is suspicious activity. The bank will place a temporary travel notice on your account and thus their systems will not flag your international purchases or transfers as suspicious.
Check with your bank whether they are able to deliver a new credit or debit card to your destination if your card gets lost or blocked for some reason.
Use Privacy Browsers and VPNs on Your Phone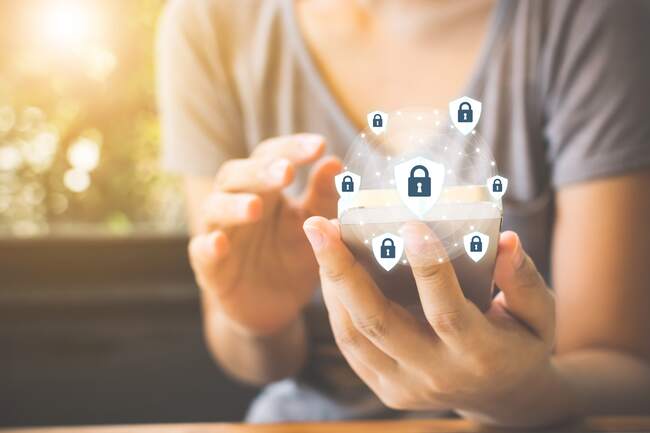 Use private browsing options in browsers like Firefox or better yet, use a tor browser on your phone when possible.
While these don't necessarily cover your GPS data, they do block cookies and conceal your true IP address, which is another method by which these companies monitor you.
Concluding Words
Travelling abroad can become a real mess should you get locked out of your bank account. Having duplicate credit/debit cards and bank accounts is a good thing but you should be on alert for identity theft online. Actually, travelers are the most common victim of identity theft as they access public networks and public computers the most.
Make effort to access only secure Wi-Fi networks and use VPN when accessing an insecure public network. Even when you access your account using VPN service on a public desktop computer, always delete your browsing history and all cookies when leaving the computer. Thus, you make sure that no one will be able to get access to your personal data, passwords and settings after you.
Share this article
About the Author:
Colin Aulds
Colin is a founder of Privacypros.io and Billfodl. He is also 1/4th of the Unhashed podcast. In his spare time he's a PC gamer. Follow him on twitter.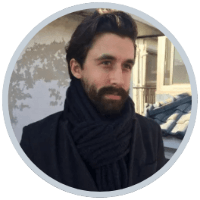 This is an ecommerce brand and blog focused on cyber-security. We publish new content on everything that helps keep you private. Share it with others and link to it freely!
Disclaimer: Privacy Pros and its Subsidiaries is not offering, promoting, or encouraging the purchase, sale, or trade of any security or commodity. Privacy Pros is for educational purposes only. Every visitor to Privacy Pros and its Subsidiaries should consult a professional financial advisor before engaging in such practices. Neither Privacy Pros and its Subsidiaries, nor any of its owners, employees or agents, are licensed broker-dealers, investment advisors, or hold any relevant distinction or title with respect to investing. Privacy Pros and its Subsidiaries do not promote, facilitate or engage in futures, options contracts or any other form of derivatives trading. Privacy Pros and its Subsidiaries do not offer legal advice. Any such advice should be sought independently of visiting Privacy Pros and its Subsidiaries. Only a legal professional can offer legal advice and Privacy Pros and its Subsidiaries offer no such advice with respect to the contents of its website. Privacy Pros and its Subsidiaries receive compensation with respect to their referrals for out-bound exchanges and crypto wallet websites. EV International, LLC and/or its owner/writers own coins
Eight Ways to Access Money Overseas
I get a lot of questions about the best way to access cash abroad. As much as I love using credit cards and raking in the miles, the local Thai man with the pad thai cart is probably not going to accept my Visa.
Traveler's checks are a thing of the past, but there are other ways to access your money abroad. I find these ways the cheapest, easiest, and safest options to keep my hard-earned cash close to me. Here are our tips for the best ways to access money overseas.
The Best Ways to Access Money Overseas
1. Don't exchange currency before you leave.
You are going to get the best bang for your buck in the destination country, so don't exchange your money before you arrive. Wait until you get to your destination before picking up local currency.
2. Don't exchange currency at airports.
Airports provide the worst rates, and most companies like Travelex will tack on a "service charge" or another fee to exchange your money. Don't ever exchange at the airport unless you have to. But wait, you just said not to exchange money before I leave, and then don't do it at the destination airport. How do I get cash?
My parents always told me to carry cash on me, just in case. They were right, it is a good idea to have cash on you. If you can find an ATM (not Travelex) at the airport use that. The ATM should give you the best and current exchange rate. If this is not an option, I recommend exchanging as little as possible at the exchange counters – just enough to keep you going until you can reach an ATM outside of the airport and into the city.
3. Get a Schwab Bank High Yield Investor Checking account
This is one of my musts and definitely one of the best ways to access money overseas (for For US Citizens) – this takes some legwork before your trip to set up. But this card has saved me from paying any ATM fees domestically and internationally for years.
It's really quite simple. Use your debit card just like you would at any ATM, agree to the fees that bank charges to withdrawal money and Charles Schwab will reimburse you those fees at the end of each month.
4. Get your cash from ATM's
This is how I get all my cash while abroad. ATM's give you a great interbank exchange rate so you get the best and most up to date currency conversion. I also hate carrying around chunks of cash and potentially losing it, or become victim to theft. With the ease of ATM cash withdrawals, I never have to worry about having more cash on me than I need.
Throughout my travels, the only time I have been unable to access an ATM was in Koh Rong, Cambodia and I knew beforehand there would be no way to access an ATM on a remote Cambodian island. ATM's are prevalent almost everywhere, and you should not have a problem finding one in urban cities.
5. Stay up to date with currency rates
Always know what rate you should be getting. I use the XE App to keep up to date with currency changes daily. I met a traveler who didn't know the exchange rate and once paid $26 for a big mac meal in Dubai because he just assumed it couldn't be that expensive. Don't let that happen to you!
6. Don't pay Foreign Transaction Fees
Credit cards are constantly competing, and it amazes me that some still charge a 3% Foreign Transaction Fee per charge. Most travel cards do not have one, and it will save you enormous amounts to get one.
If you are just starting to gain credit, try Capital One, none of their cards charge foreign transaction fees. Here is why ALL travelers need a good travel credit card and you see our favorite travel credit cards here.
7. Always pay in the local currency
Many times when you use your credit card abroad you will be asked if you would like to be charged in your home currency or local. ALWAYS choose the local currency. The rate that they are giving you is always bad and inflated and converting to your own currency will cost you.
8. Use up your foreign currency before heading back home or traveling onwards.
Every time you exchange, you are going to be biting the bullet and losing at least a little money. Get rid of that Japanese Yen before you leave Japan! As your trip starts dwindling down, start resorting to your cash only so you don't come back home with unusable currency.
Plan For Your Trip
Protect Your Trip: We don't travel without travel insurance, nor should you. You never know what can happen while traveling, so it's best to be prepared. HeyMondo provides excellent short-term and long-term travel insurance plans.
Find Cheap Flights: Sign up for Scotts Cheap Flights to get notified when prices get ultra low.
Travel Adapter: Make sure you find a good adapter to keep your personal electronics charged. Otherwise, you may be paying for a cheap one once you land. Purchase one here.
Travel Backpack: We like the Nomatic Travel Backpack for our travels. Check the price here.
Our Favorite Travel Shoes: Our answer to this question is always ALLBIRDS! Check them out on their site!
Get a Travel Credit Card: We travel worldwide for free because we have leveraged our spending into points. See why you should get a travel credit cardand how you can do the same with our favorite travel credit cards.
Check Out These Posts
About Natasha
Natasha is the co-founder of The World Pursuit. She is an expert in travel, budgeting, and finding unique experiences. She loves to be outside, hiking in the mountains, playing in the snow on her snowboard, and biking. She has been traveling for over 10 years experiencing unique cultures, new food, and meeting fantastic people. She strives to make travel planning and traveling easier for all. Her advice about international travel, outdoor sports, and African safari has been featured on Lonely Planet, Business Insider, and Reader's Digest.
Learn more about Natasha Alden on The World Pursuit About Us Page.
Leave a Comment
Welcome to the world, as seen through the eyes of Cameron Seagle and Natasha Alden. On this site, readers will find our experiences, gear reviews, photography, tips, and informative travel guides.
We love getting to off-the-beaten-path destinations and aren't afraid to go it alone. We hope to inspire other independent travelers and provide them with the resources to do so.
If you'd like to learn more visit the about us page.
Follow Us On Social!
This article may contain affiliate links. We receive compensation if you make a purchase, but it won't cost you anything extra.
Related Posts
The Best Safari Pants for Men and Women
In search of the perfect pair of safari? On our first trip, we showed up with an assortment of clothes unsuited for the bush and had all the wrong colors….
16 Best Shoes for Plantar Fasciitis
Plantar Fasciitis is a problem that affects millions of people a year, and it's essential to combat the problem by checking out some of the best shoes for plantar fasciitis….
14 Best Light Jackets for Women (Travel & Adventure)
If you're looking for the best light jackets for women for travel and everyday life, we have you covered. A great lightweight jacket is imperative to have as the weather…
35 COOL Camping Gear, Gadgets, and Accessories You'll Love
We spend countless days outside; in that time, we've accumulated some cool camping gear and continued adding to our wish list. With that in mind, we decided to share some…
How to access to your bank accounts online while overseas
For all the advancements in the fields of finance (blockchain, cryptocurrency and everything else), the reality is that the majority of banks actually do not allow their customers to access their bank accounts when they are abroad.
They do it because of some security reasons of course.
But that does not change the back that such restrictions are very inconvenient and impractical for most users.
Therefore, the solution that we recommend to users to solve this issue of theirs is to sign up for a VPN service and use it.
Table of Contents
How do I access my bank account when abroad with a VPN?
The reality that you have to come to terms with is that when you are somewhere abroad, you cannot avoid trying to access a public WiFi spot which probably belongs to an untrusted and public network.
Most of the times you will either connect to a public WiFi network that is available at a mall or a coffee shop.
You may even try to connect to the WiFi that your hotel gives you.
The thing you need to understand about all such connections is that they are inherently not secure.
Hackers can easily compromise public WiFi networks.
And they can do so with the help of several different online methods.
Modern hackers are clever and educated bunch of people.
In other words, they have familiarity with the latest happenings in the industry that they want to 'work' in.
And these hackers know that online banking has really taken off.
Especially if we are talking about the developed (OECD) world.
Hackers also know that in order to get work done and get ahead online consumers will do everything in their power to connect to the internet.
And that's the temptation that they are relying on.
Online consumers will, at one point or another, try to connect to a wifi network that is public.
And once they do, hackers can step in and do their magic.
This should be enough to make you understand why your personal data and other information are so vulnerable on the internet.
Our research even shows that hackers could even get a hold of your financial information.
They can potentially compromise each and everything that you have on your computer if you do not take the proper steps to defend yourself.
Sometimes hackers would not want to do anything with your data personally.
Such hackers just sell your data by revealing it to the public in the dark web.
And that is exactly where a tool like a VPN service comes in.
If you use a VPN service to protect your internet connection, you actually secure your data and keep it private.
If you want to learn how to use a VPN to access your online banking service then follow the step-by-step guide below.
This guide will help you to unblock your online banking services abroad in any given country.
First, sign up for a reputable VPN service because your financial information is at stake.
You have to make sure that you not only sign up for a legitimate VPN service but a reputable one.
Our research shows that NordVPN is the best VPN for online banks at the moment.
Click here to sign up for NordVPN from the official website and at a discount.
Then you need to go to the official website of the VPN app and download its official VPN app.
Then you need to install that VPN app.
Most good VPN service providers offer users dedicated VPN applications for various platforms such as Android, iOS, iPad, iPhone, Mac, and PC.
Then you need to run the official VPN app, input your login credentials and then connect to a VPN server that is located in your home country.
After that, all you really need to do is to access your official banking site online from any place in the world.
As mentioned just now, the best VPN service to use for online baking right now is NordVPN .
There are other VPN services out there in the market as well but we think NordVPN is the best.
When you are abroad, you essentially need a VPN service that is secure and fast.
A VPN service should use full and comprehensive encryption technologies in order to secure data.
Not only that, but the VPN service should also have no problems in blocking online hackers and other threats.
NordVPN is great that replacing your original IP address with a new IP address that belongs to your country of origin.
More specifically, to a VPN server that is located in the origin country of the user.
Our research shows that NordVPN is a good VPN for online banking because it provides state of the art encryption implementation and security features.
All of this helps NordVPN to protect the user's internet connection.
And that is of the utmost importance when you are busy accessing your online bank accounts or doing something else that is sensitive and/or private.
Fundamentally, all you really need is a good VPN service that you can afford.
Online banking is a serious business so we would advise you to not give the cost of a given VPN service too much importance.
Here is a small list of VPN service providers that we think are the best VPNs for online banking while abroad.
NordVPN
ExpressVPN
CyberGhost VPN
Why should you give importance to a VPN service for your online banking needs?
There are many reasons.
A VPN service is the only reputable tool in the online world that is able to encrypt each and every piece of traffic that is either coming in our going out of your internet-enabled online device.
And it does that by making use of an intermediary VPN server.
When you use a VPN service, you actually provide yourself with an extra layer of online security.
The thing that is so special about this security layer is that it is able to withstand attacks from anyone and everyone.
No one can penetrate your defenses if you make use of a VPN service.
Our research shows that a VPN service is very good at hiding the user's IP address and hence makes the user look like he/she comes from a different country that is not the user's original country.
In other words, a VPN service can change your location to anything that you want it to.
All these features and actions that a VPN service is able to offer and perform essentially make it incredibly convenient and easy to access one's online banking account from any place on the map.
It is true that banks have made it a habit, of sorts, to make use of geo-restrictions in order to block their services and websites abroad.
If you make use of a VPN service you can actually get past all such security measures.
Let's take a look at some of the biggest advantages you will be able to benefit from once you sign up for a good VPN service.
Avoid your bank blocking your bank account
As we have just mentioned, you may or may not be able to sign in and make use of your official online banking website and/or account when you are traveling abroad.
If you try to access the official website of your bank from abroad or any other country other than your origin country, then the bank would consider that as suspicious activity.
This is the reason why the bank would often move ahead and block your account temporarily in order to protect your data and money.
In such a situation, you have no other choice but to have access to an IP address that belongs to your hometown or nearby in order to do some online banking from abroad.
This is where a VPN service comes in and enables users to connect to a VPN server that is located in their own country.
Once a VPN service is up and running it almost seems like nothing has changed for the user.
Protect all online data
A VPN service does a tremendous job of encrypting the user's online traffic and data.
Thus, it is able to create a safe and secure connection between the user's online official banking website and the user himself/herself.
That also happens to mean that the user's credit card details along with data and online identity never gets exposed to the outside world of marketers and other third-party advertising companies.
Safely use public WiFi networks while abroad
With the help of a VPN service, you will have no problems in accessing the official online website of your bank and even some other online payment services.
A VPN service will enable you to do that even if you have connected to a public WiFi network.
Furthermore, a good VPN service ensures that you are able to do all of the above activities without any kind of risk.
For example, if you are waiting for something at a hotel or an airport or even a restaurant (or any other place) and you decide to make use of a public WiFi network, then a VPN service would quickly encrypt all of your traffic to keep you safe in no time.
Using a VPN service also makes sure that no one else on the same WiFi network is able to access all or any of your data.
For clarity's sake, we want everyone to understand that in the modern world of the internet, your data is too valuable and too critical to be left alone without any protection while you are busy banking or shopping on a public WiFi network.
Conclusion: How to access my bank account online when abroad
The main you want to do while abroad is to make sure that you prevent hacking attempts, phishing scams and fraudsters in the online world.
You also have to satisfy your official bank website that you are in your original country.
To do all of that you need the help of a VPN service.
A VPN service will allow you to carry out any and all types of banking activities abroad or home.
But you have to keep in mind that without a VPN service, a lot of banks will simply refuse to allow you to do business when you abroad.
So in order to access your bank account abroad, you will have to sign up for a VPN service.
With some assistance from a good VPN service, you will have all the access that you need to draw or deposit money from and to your account respectively.
All the while, your VPN service will make sure that you are safe while doing all of those online activities.
Again, our recommendation for the best VPN for online banking is NordVPN .
NordVPN is the best because it is trustworthy and reputable.
It also offers fast speeds and takes advantage of the latest happening in the field of encryption and security.
All NordVPN packages come with a huge 30-day money-back guarantee so you do not need to take any risks when you sign up with IPVanish.
Click here to sign up for NordVPN from the official website and at a discount right here and right now.
Zohair is currently a content crafter at Security Gladiators and has been involved in the technology industry for more than a decade. He is an engineer by training and, naturally, likes to help people solve their tech related problems. When he is not writing, he can usually be found practicing his free-kicks in the ground beside his house.
Source https://privacypros.io/travel-security/locked-bank-account-abroad
Source https://theworldpursuit.com/getting-cash-abroad/
Source https://securitygladiators.com/access-bank-account-abroad/