How To Easily Travel Europe For Free And Get What You Need
I'm broke. I'm actually broke. I'm serious. All that money I saved up ($13,000) in one year whilst Teaching English Abroad in China has bit the dust. I've motorbiked across and survived torrential storms in Taiwan, got inked by a monk in Thailand, travelled solo in Bangladesh, studied Jiu Jitsu in China, explored the depths of Scotland and Ireland and just completed a 10,000 mile car journey from the UK to Russia in an old banger with four other women on the Mongol Rally! Now that's where all that money went!
Problem is, I want to drive back to the UK and have jolly good times throughout Europe. How the hell am I going to do that with zero cash? The answer is 'easily' and I'm going to show you exactly how to travel Europe for free.
The Mongol Rally is no mean feat! It took us 3 months to get from London to Mongolia and 2 months to get back!
The Truth Is You Don't Need A Lot Of Money To Travel Europe For Free. I know, I know, some people agree with me and others definitely don't. This has come up again and again in many a travel article but I'm telling you…there are a ton of ways I could have made my money last way longer. TONS!
There Are So Many Ways To Save Money
I'll save my mistakes for another post on how I pissed my money away but in all seriousness, I know how to travel Europe for free and I've seen many a friend do it. We have absolutely nothing to lose, everything to give and an open and willing mind to see the world by the seat of our pants! I've got a ton of awesome tips for you that I'll be putting to good use over the next 2 months! Here they are!
Photo courtesy of Megan Wark from Blackstone Photography
1.Two Travellers Is Half The Price!
This is me and my friend Brianna. We're gonna drive our old banger from Russia throughout Europe, all the way back to the UK! Teacake Travels advocates solo female travel through and through but I am also a big believer in sisterhood! Apart from the deep appreciation you'll gain for yourself and other women, you'll also be saving a ton of money!
Me and Brianna are going to be splitting our petrol, mechanical and accommodation costs right down the middle. Win! Don't have a travel buddy but want one? Tourlina will help you find a female companion. Couchsurfing is also a great way to hook up with like-minded people!
Hiking in Xingping China
2.The best things in life are free?
There are admittedly some places I've been to and paid for that blew my mind for all the right reasons. The Tower Of London is unmissable if you're heading to the UK and The Guinness Store in Dublin was on the same level as Disneyland for me. HOWEVER, there are so many experiences in my 7 years of travel that I'll remember forever and guess what? They were FREE.
There are so many museums in Europe that are free! Visit them. Go on a walking tour. They're free! Sandemans offer free tours throughout the whole of Europe. Their walking tour in Munich was top notch! Locals and the magical moments of interaction you have with them are free. Hiking! That's free and it's my way to get all the fresh air and exercise my body needs. Free. Free. Free.
3.Make The Most Of Travel Hacking
Sign up for a few travel credit cards, collect the miles and then fly for free! If you can't get a credit card, watch out for flight deals by signing up to airline mailing lists!
4.Share A Ride, Get A Bicycle Or Get A Pass
If you don't want to spend a penny, hitchhike. Me and Brianna will happily pick you up and we've organised our car so that there's room for lovely people just like you. Disclaimer: the car is currently cleaner than the above photo. If you have a little bit of cash instead, Bla Bla Car is an excellent option for cheap ride sharing (me and Brianna will be on there too).
If you love cycling and have time, why not see Europe by bike? Warmshowers is a great community to get involved with that will match cyclists with locals who are offering up some shelter for the night for free. You do have to get your mitts on a bike first though eh?
Do you have a little bit of money? You could get a Rail Pass. Booking in advance will help and I recommend finding the best prices with Omio.
Ride the night trains to save even more!
5.Set Up A Go Fund Me Account
To travel Europe for free, don't be shy about asking for help from others. Friends and family love you and care about you. Put your mission out there and explain how broke you actually are…that you need this for your soul to survive. In the future when you are making some bucks, give back to others for good karma.
6.Don't Travel Through Europe In The Summer
If there's ever a time where prices are at their peak in Europe, it's summer. Everyone wants to come here at this time: accommodation prices are hiked up, places are crowded and the locals are not even in town as they're on their own holidays. A Backpackers Tale will tell you the same and a whole lot more.
7.Surf The Internet And Call For Free
Don't call people straight from your phone if you're data roaming. It will cost you an arm and a leg! My friend recently came home from the Mongol Rally with a $500 bill because he kept using his phone. No no no! Use free WiFi and make phone calls with Facetime if you both own an iPhone or use Viberr, Skype and WhatsApp for free messaging.
8.Get The Lowdown From Locals
Locals know what's up when it comes to how to travel Europe for free. They know where the free events are, where the cheapest supermarket is and where you can go for freebies. Talk to them and gain some essential travel tips for your time in their hometown.
9.Make Your Own Food
Me and Bri are not eating out. Way too expensive. Cook your own food in hostels and host's houses. Get your ingredients from the local markets or go behind the back of them and dumpster dive to get the food for absolutely free. Me and Bri go dumpster diving and have eaten very well! No stove? Pack your own container with a knife and utensils to make sandwiches and salads on the go. If you do eat out, ask if you can get a free meal in return for washing the dishes.
10.Sleep Safely With Couchsurfing Or Housesitting
You can sleep for completely free by signing up to Couchsurfing. Locals open up their couch to you for the night and in return, it's thoughtful to bring them a little present from your culture or offer them one of your skills, or part some knowledge. Couchsurfing is a great community and me and Bri use it often! You can also have a whole place to yourself by housesitting. You can check out a full guide to housesitting here.
Have a little bit of money? You can get your first night *almost* free if you sign up to AirBNB with me! If you want to stay in a hostel (I recommend Hostelworld), opt for the biggest rooms to get the cheapest rate.
11.Camp. And Do It Outside Of The City
Me and Bri are also camping a lot to travel Europe for free! Cities are expensive and finding a quiet camping spot is much easier in the countryside! Plus, camping is totally rad!
12.Get Free Food And Board By Volunteering
WWOOF is all about getting stuck in on the farm. You can stay from one week to a couple of years, depending on what the host requests. There are opportunities for everyone out there. Go take a look and get connected to nature at the same time!
Workaway and Help Exchange are also about helping someone out who needs an extra bit of elbow grease. Locations are varied from working in schools, building houses in communities, looking after kids in a family home to being on a farm.
HF Holidays are specifically in Europe and they are one of Europe's most popular walking holiday operators, searching for volunteers like you to guide their walks. You'll get fed, watered and a place to sleep in return for accompanying the groups you guide. Not bad for those of you who love hiking!
13.Make The Most Of Your Skills
Website design, busking, hairdressing, social media mastery, massage, bar tending. You must have something up your sleeve; some talent or skill that you can get money directly from or barter with. Use it with all your might to travel Europe for free! I funded my first 5 years of travel purely from teaching English abroad and I'm not pitching to companies to explore Europe for free in return for publicity on this blog.
14.Go To The Cheapest Places In Europe
I'm currently writing this from the cheapest place in Europe: Kiev in Ukraine! Other places which are currently for you and me are Krakow in Poland and Budapest in Hungary. Check out the complete list of cheap countries for 2016 right here!
15.Plan In Advance If You Can
Essentially, planning ahead will save you the most money and allow you to travel Europe for free. Finding couchsurfing hosts, volunteer opportunities and setting up a Go Fund Me account beforehand will save you some stress and dough. I equally understand if you just go with the flow like me and Brianna though!
Travel Tips For High School Europe Trips
Is your child taking a trip to Europe through their high school? Do you have questions about how to work their money, cell phones, passports and electronics? What about their personal safety? One of my friends called me recently with lots of questions about all these things. Her son is heading out on a high school Europe tour with EF Tours, and she was worried about how to handle money and phones in Europe. My son is going with EF Tours later this year, and I am sure there will be plenty of other parents wondering how this all works, so today's blog post is all about some expert travel tips for High School Europe trips.
Europe is really easy to navigate, and generally is very safe. Having a few tips and tricks up both your sleeve and your child's sleeve can make this experience even more wonderful for them and less stressful for you! I am also a mom, and I am in Europe multiple times per year, so the information below is all based on my personal experience.
This post contains affiliate links. See Disclosure page for details .
I have broken this up into main categories to make it easier to navigate.
Managing Money While You Are In Europe
Take cash in small denominations. Your child should arrive with some cash, ideally $50 – $100 converted to local currency. Order cash in small denominations (E20 and smaller) from your bank. Once your child arrives in Europe they can use their debit card at bank ATMs, where they will get the best exchange rates.
Take 2 cards. Your child should take 2 separate debit and/or credit cards with them. If they lose one card they will then have a backup card.
Split up your cash and cards. The 2 credit/debit cards and the cash should be separated, so that each card with half the cash is put in two separate places. One half could be kept in their money belt and the other in a secured place in their day pack. This way if they get pick pocketed or if they misplace their wallet your child won't be left stranded with no money and no access to money. Even if your bank has branches in a city your child will be in, chances are they will not be able to get a new card to your them on time.
Call the number on the back of each card and register it to go overseas. The bank/financial institution will ask for the dates of travel and for the countries the card will be going to. They will assume the card has been stolen and shut it down the first time it is used if you don't register it first. If they shut the card down they won't just re-open it, they will need to issue a new card, leaving your child without access to money for the remainder of their trip.
Photograph their credit/debit cards back and front and their passport picture page. Email the photos to yourself and to your child. If they do lose their belongings and/or their phone, or if they don't have access to their phone, they can at least log in to their email and retrieve their passport and card details.
Email a list of telephone numbers to your child. Most of us have telephone numbers in our contacts on our phones, and no longer have them memorized. Should an incident occur and your child not have access to their telephone, they need to be able to reach you and other family members, as well as their tour leader.
RELATED POST: 11 CREDIT CARD TIPS FOR INTERNATIONAL TRAVEL
Money Belts
One of the easiest ways for your child to keep their money and cards secure is to wear a money belt. This is a flat pouch that they either wear under their clothes around their waist or around their neck. Make sure you choose one that won't sweat and rub against their skin. My recommended money belt is linked below.
If your child is responsible for their own passport they will keep it in the money belt.
Your child will take out the money and card that they need for the day, and everything else stays zipped inside their money belt.
Your child must understand that their money belt is not a second wallet, it is a portable safe. They must not touch it or get anything in or out of it while they are anywhere public. Pick pockets/thieves can see them access their money belt and are adept at quickly separating them from it.
ATMs
The best and least expensive way to access money while away is to use ATM machines. Here are some important guidelines for using ATM machines in Europe.
ATM Fees. Every time you withdraw money you will incur and exchange rate fee, an ATM fee locally and a foreign ATM fee from your home bank. Your child should pull out money less frequently and withdraw more money at a time. Withdrawing $20 per day could be costing you $30 per day. It is smarter to withdraw $100 at a time.
Airport ATM machines have the very worst exchange rate and should only be used in an emergency.
Only use ATM machines that are part of a bank. Ideally only use the ATM machine inside the bank, during hours the bank is open. There is less chance of an ATM being cloned when it is inside the bank, it is safer to be inside the bank when withdrawing cash, and should the ATM machine eat your child's card the bank can organize having the machine opened to retrieve it.
RELATED POST: SHOULD YOU BUY TRAVEL INSURANCE?
RFID Blockers
You can buy sleeves for your credit cards and passport sleeves that contain RFID blockers that prevent hackers from accessing the digitized information on the cards and passport. The magnetic strip on the card not only contains information pertaining to the card, the passcode and the bank account, but also home address, social security number and other details.
An RFID reader is as small and as innocuous as a cell phone. If your child walks past one it will read all the information on their cards and passport from inside their bag or money belt! (There is just as much, if not more risk here in the USA, but our goal here is to make sure your child isn't stranded in Europe with no access to money.)
An RFID blocking wallet or RFID blocking sleeves for credit cards and passports add a layer of safety as well as peace of mind! I buy my RFID travel products online at The Container Store.
RELATED: SEE TRAVEL SECURITY PRODUCTS HERE
Phones & Electronics
Electricity in Europe runs at 220 volts instead of the 110 volts used here in America. Europe also has different plugs and power points than other places in the world, so your child needs to have an adaptor with surge protection and with a variety of plug configurations. I use the Travel Smart All In One Adaptor from the Container Store. This one has configurations for 152 countries, has USB ports, converts the energy so that it doesn't blow your gadgets, and also has surge protection.
My son's school trip will be going both to London, then on to Europe. British electronics have a different plug on them, so he requires an adaptor that does both the U.K. and Europe. This has attachments for both.
International Phone Plans
Check with your child's cell phone carrier what international plans they have. Without an international plan you could end up with an enormous phone bill! (One of my friends got a $734 phone bill after spending 10 days in Europe).
Some carriers have unlimited free service in Europe, others require a fee. Verizon (my service provider) charges $10 per day and gives you access to your data plan at home.
You can access free WIFI in most of Europe, whether on a city's free WIFI or in cafes and restaurants. It is often incredibly slow, and always puts your child at risk of being hacked.
Make sure they understand to only use free WIFI to upload photos and to google information. They mustn't use free WIFI to access banking information or anything that requires security.
Your child should be aware that using social media with free WIFI gives hackers access to all of their information. It is just not worth it.
RELATED: SEE MORE TRAVEL TIPS ON MY PINTEREST TRAVEL TIPS BOARD HERE
What's App
Have your child download the What's App app to their smartphone, and have everyone at home do the same. So long as you are in WIFI you can text, chat and send videos and photos to one another via What's App for free.
This is especially helpful if your service provider is giving you only limited talk and text internationally, or limited free talk and text. It is also a much less expensive way (It's free!) to send photos and videos and also to video chat.
Phone Chargers and Batteries
Make sure your child has an external battery phone charger that has at least 2 complete charges per cycle. You can purchase external batteries that will completely charge 2 devices from empty. Some external batteries have only a partial charge for a phone. See Portable Phone Chargers online at Target.com
Your child must know to charge the battery every night, and to leave each day with their phone and the battery both fully charged. It would be such a shame to miss out on taking photos because their phone died.
They will need a phone charging cord to use with their external battery.
Find out from your cell phone service provider how much data is used uploading to social media. Sometimes even uploading just a few things a day can wipe out a data plan very quickly.
Packing
Make sure to pack a change of clothes in your child's day pack/carryon bag. If your child's suitcase doesn't arrive with their plane they need to be able to change their clothes. I recommend packing one pair of pants/skirt, two or three tops and underwear for three days. When suitcases go missing they are normally reunited with the traveler in 3 days. Worst case scenario your child can wash clothes at night or buy some new clothes to tide them over if their suitcase doesn't arrive within the three day margin.
Most of the time suitcases do arrive with the correct flight, but it is better to be safe than sorry.
Pack a phone charger in your child's day pack. Your child needs to board their international flight with a fully charged phone. They should have a charging plug and cord in their day pack/carryon bag. Also have an international wall plug so they can charge their phone when they land.
Some airplanes have phone chargers in each seat, but they don't always work. Other planes don't have them at all.
Your child should also have a fully charged external phone battery in their day pack. They need to understand this must be fully charged every day.
In the event of your child being separated from the group, or heaven forbid, some crisis occurs, your child MUST have a fully charged external battery for their phone.
While in Europe your child will be taking lots of photos on their phone as well as uploading to social media. Both of these things deplete phone batteries quickly, so it is essential that they charge their external battery every night so that they can re-charge their phone should it run out while they are out sightseeing.
Pack less not more. Choose outfits that can mix and match easily, and pack fewer things rather than more. Not all hotels have elevators, and if your child has to drag a heavy suitcase from the bus to their hotel room every day it can be stressful and exhausting.
Don't rely on hotel soap and shampoo. Pack products that work well for your child at home – you don't want to run the risk of your child having an allergic reaction to a foreign product while on their trip.
Eagle Creek packing Cubes
Use Packing Cubes. The easiest way to pack and stay organized while traveling is to use packing cubes. I have been traveling with Eagle Creek Packing Cubes for years. I buy mine at The Container Store. The Eagle Creek packing cubes are sized well and are sturdy. I have tried others but have found them to be a waste of money.
Passport Details
Make sure your child's passport has at least 6 months before it expires. Many countries will block your child's entry if the passport is expiring in 3-6 months.
Consider getting an RFID cover for your child's passport. The digitized information in their passport can be hacked if someone with an RFID reader is in range. I use this RFID Cover from The Container Store
* Your child should keep their passport in their money belt and only remove it when boarding flights or crossing borders (if necessary). There must be one set place their passport is kept, unless the teacher is holding all passports.
RELATED POST: 8 RANDOM THINGS YOU SHOULD PACK WHEN YOU TRAVEL OVERSEAS
Other Things To Pack.
Some other really useful items to pack.
Ziplock bags. These come in super handy if clothes aren't dry and have to be packed, for soaps and shampoos etc that may be wet or leaking, or for any incidental items.
Bandaids. Europe requires lots of walking so you don't want a day ruined by blisters. They do sell bandaids in Europe, but your child won't always be able to run to a pharmacy to buy them.
Tums/Rolaids travel sized packs of antacids can be a savior if the different cuisine upsets your child's stomach.
Halls or Cough Drops. The dry air on long flights can have you coughing. Pack some Halls or cough drops into your child's day pack/carryon bag so that if they do start coughing during the flight they can get some relief.
Wet Wipes and Tissues. Depending on where your child's tour is going they may (or may not) encounter public toilets with no toilet paper or no soap/hand washing availability. A travel sized pack of baby wipes and a travel sized pack of Kleenex can save the day should that occur!
Fabric Softener Sheets. Even the tidiest, cleanest person can wind up having a stinky suitcase. I always put a couple of Bounce sheets in the bottom of my suitcase to keep everything smelling good!
Thick Socks. It doesn't hurt to have an extra pair of thick socks on hand in case it gets cold at night. Chances are there won't be the same comforters/duvets on the beds as you have at home. If your child does get cold at night a pair of thick socks can make all the difference in the world.
Shower Shoes. If your child's trip will be using dorm room type showers, or the accommodation will have shared showers, some type of shower shoes or flip flops can help prevent a fungal infection.
Other Travel Tips
Don't Bring New Shoes. Europe involves lots and lots of walking and there are plenty of cobblestoned streets. Your child should have well broken in shoes to avoid new-shoe blisters. Their footwear should be comfortable and support the foot.
Don't Bring High Heels. With all the cobblestoned streets in Europe high heels almost guarantee either broken heels or twisted ankles. On top of that there is so much walking on European trips that high heels are just not a smart idea.
Pack An Extra Pair Of Shoes. In case of rain or shoes getting wet and not being dry the next morning it is a good idea to have an extra pair of shoes packed.
Pack Socks. Even if your child doesn't wear socks at home, they can help prevent blisters and stop feet from sweating excessively with all the extra walking.
Pack Clothes That Layer. The best bet for clothing is to pack items that layer well so your child can add on or take off layers as the weather requires.
I buy most of my travel products online from The Container Store. This post is not sponsored by The Container Store Over the course of years of international travel I have found their products to be well made and to be of excellent quality. I have had enough annoying experiences in the past with travel products from other companies breaking or not functioning while I am away, to make me be a loyal customer to The Container Store where everything always seems to work. They have many more travel products than I have referenced here. You can see The Container Store's entire travel section here.
If you found this post helpful please share it with other parents who have children taking school trips to Europe! There are social media icons at the bottom of this post.
If you have questions about travel tips for your child's trip, or if there is something I didn't cover, please leave me a comment below. If you ask me in the comment section then other parents can benefit from reading your questions too!
Your child is going to have a wonderful trip and will create memories that last a lifetime.
How To Travel to Europe for Free Next Year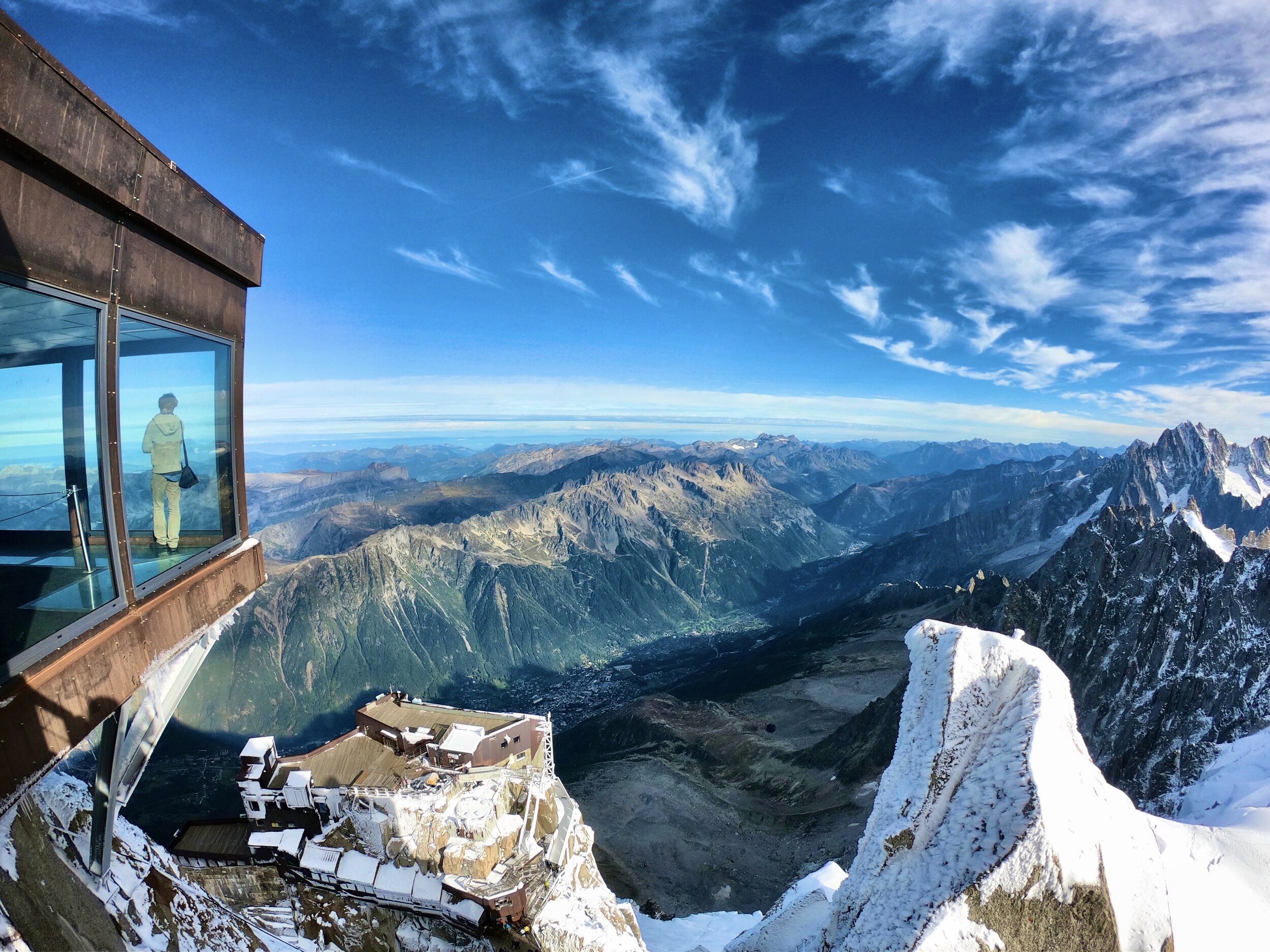 The burning desire to experience the world's majestic beauty drives me to be active outside, every single day. This same urge has driven me to travel extensively across North America and around the world. While the United States offers some of the most majestic landscapes imaginable, I can't help my longing to experience the grandeur of the Alps' glaciated peaks, the ruggedness of the Pyrenees, the windswept landscape of Scotland, the deep, dark fjords of Norway, the rain forests of Tasmania, the world's tallest peaks in Nepal, and so much more.
I've been writing about European travel since 2015, and sometimes, these articles fail to resonate with a North American audience. "Oh, that's nice that you're so well-off that you can afford these expensive trips, but get a grip: normal people with normal jobs can't afford such extravagant vacations," the common response goes.
News flash: I'm a professional writer—nothing about my profession means that I'm threatening to break into the ranks of the upper crust elite, but even still, I manage to travel the world on my own time for cheap or even free. In this article, I share the tools and tactics that I've used to travel to Norway, the Bahamas, Hawaii, and beyond for free. By following these steps, you'll be able to earn a free trip to Europe (or anywhere else in the world) next year.
Requirements
The strategies discussed in this article aren't for everyone. Here are a few requirements that you must meet for these strategies to work for you:
You need to have a decent credit score. It doesn't need to be a perfect 800+, but somewhere in the 700s is required.
You cannot have any credit card debt. If you have credit card debt or routinely carry a balance on your credit card, eliminating the absurd amount of money that you pay in credit card interest by paying off your debt would in and of itself fund a free trip to Europe. Step 0: Pay off your credit cards before proceeding any further.
You need to be comfortable—or become comfortable—using and managing credit cards in such a way that you pay your balances in full every single month. I've met people who refuse to even open a credit card due to a profound fear of any sort of debt. unfortunately, they won't be able to travel to Europe for free with this strategy.
How To Travel for Free
It will take some planning and preparation in order to score your free trip to Europe next year. This article is written with the assumption that you have about a year to plan and prepare for your trip to Europe. Even if you don't have that much time, these strategies and concepts can be used on an ongoing basis to earn you free or cheap travel every year for the rest of your life.
To score your free trip, we're going to make use of travel rewards and sign-up bonuses offered by credit card companies. Taken together, this strategy is known as "Travel Hacking." Despite the name, none of the strategies shared in this article are illegal, or even secret. Travelers have been writing about these tactics for years. Do a quick Google search to confirm this independently, or check out some of these resources (including entire websites) dedicated to Travel Hacking:
Despite so much information floating around the internet about these tools and tactics, I know very few people in my personal life that take advantage of these opportunities. Perhaps there's so much information out there that it can feel overwhelming. You can definitely take this strategy to the Nth degree and try to optimize the shit out of every possible flight reward, or you can do an 80/20 analysis and get the vast majority of the benefits out of travel hacking for a fraction of the work.
This article will give you my preferred quick-and-dirty method that will allow you to earn a free European trip without worrying about the unnecessary finer details.
How Travel Hacking and Sign-Up Bonuses Work
Before we get into the step-by-step guide, here's the high-level overview of how travel hacking and credit card sign-up bonuses work.
When you use a credit card to pay for your expenses, the credit card company charges the merchant a fee to process the transaction. The best credit card companies use a portion of this fee to reward you, the consumer, to encourage you to use their credit card. These rewards can take several forms, including cashback, rewards points of various types, and airline miles. Then, these various points, miles, and cashback can be redeemed for things that you actually want or need, like a flight to Europe.
Unfortunately, most credit card reward rates range from 1% to 2% of the purchase value, so that in and of itself won't get you anywhere fast. But many credit cards offer an incentive to entice you to sign up for their credit card, and not a competitor's. These incentives are known as sign-up bonuses.
Sign-Up Bonuses Explained
Here's how most sign-up bonuses work: when you sign up for a new credit card, the company will offer you a sign-up bonus that says something like, "Earn 75,000 miles when you spend $3,000 in the first 3 months!"
Now, $3,000 might sound like a lot of money if you're thinking about spending an extra $3,000 above and beyond your normal monthly expenses to get this bonus. But the most important part of my strategy is that I don't increase my spending at all to earn these sign-up bonuses. Instead, I use my normal monthly expenses to reach that $3,000 threshold.
I put literally any expense that can possibly be charged to a credit card, on my credit card(s). If you've never done this before, you might be surprised by all the transactions that can be charged to a credit card. These include basic everyday expenses that you might already put on a credit card, like:
But you can also charge major recurring monthly expenses to your credit card, such as:
Health insurance premiums
Utility bills, like electricity and natural gas
Cell phone bills
Internet and/or cable bill
Certain types of rent, like storage units
When you add all these major line items together, how much are you spending each month? I can almost guarantee that it's more than the $1,000 per month required to reach the minimum spend amount for most of these credit cards.
The only expenses that can't effectively be charged to a credit card are:
Payment of other loans, such as an auto loan
Certain types of insurance, like life insurance, depending on the company
If you channel every possible expense in your life onto your new credit card, you can easily reach the minimum spend amounts required for these sign-up bonuses.
Q: "Why do credit card companies offer sign-up bonuses?"
A: Because they think you can't handle making your payments on time and in full every month. And statistically, they're right: the companies offer these massive sign-up bonuses because, if you end up paying even a couple of months of credit card interest, you will erase some or all of the benefits that you earned from the sign-up bonus.
In the long run, credit card companies win because most people are suckers.
If you want this strategy to work for you, you'll have to be better than most people. If you don't think you can handle that, you'd better quit now.
Still with me? Now on to the detailed steps.
Step 1: Sign up for your first credit card and earn your free flight.
Most travel hackers focus primarily on earning free flights because, for some reason, airlines offer some of the best credit card rewards out of any industry. They aren't the only industry to participate, but you will easily be able to earn a free round-trip flight to just about anywhere in the world… and Europe is actually a more affordable destination to reach than most. If you time it right and strategize properly, one sign-up bonus could potentially even get you two free flights to Europe.
Safe Bet: Chase Sapphire Preferred
The Chase Sapphire Preferred is widely considered to be one of the best travel rewards cards in the industry. You've probably heard of this one before. Credit card sign-up bonuses do fluctuate up and down from time to time, and during the rough draft of this article, the Chase Sapphire Preferred was offering 100,000 bonus points as a sign-up bonus after you spend $4,000 in the first 3 months—the most they've ever offered. Unfortunately, it's now back down to 60,000 points, but it's common to see this sign-up bonus reach 80,000 if you time it right properly.
How far will these 60,000 points get you? That depends on a whole host of factors, but ThePointsGuy values Chase points at 2 cents per point, so you may be able to redeem 60,000 points for up to $1,200 of travel. $1,200 is easily enough for a round-trip ticket to Europe, and if you are flexible on your travel dates, tickets often sell for half that.
Other benefits of the Chase Sapphire Preferred include great travel insurance, 2x points on travel purchases, and more points on select categories. The Chase Ultimate Rewards booking portal is also quite good, and Chase has some of the best airline transfer partners in the industry.
60,000-point sign-up bonus
$4,000 spend in the first 3 months
2x points on travel, 3x (or more) on other categories, 1x on all purchases
Great booking portal and airline transfers
Pro Level Tactics
For each of these tactics, I have identified a "safe bet" card that will help you easily earn a free trip to Europe next year, but if you want to start planning and strategizing how you can earn free trips multiple years in a row, I have identified a few pro-level cards and strategies that you can implement to do just that.
I'm trying to keep this article short and to the point, though. If you want the lengthy document with the pro-level details, subscribe to my email list and I'll drop those deets in your inbox!
Step 2: Earn your free lodging.
Your lodging might not be quite this nice… but at least you'll be able to tour castles like this one! Photo taken in Belgium.
Lodging is a critical component of the travel game. Expensive lodging can make or break an entire trip's budget.
Every traveler has their favorite lodging strategy, but usually, my first and last stop to book lodging anywhere in the world is AirBNB. I love staying in AirBNBs! It helps me feel like a local when I travel, as I get to experience unique apartments and houses all around the world. In many cases, it's actually cheaper than staying in a hotel. I also find staying in an apartment to be much more comfortable, with all of the comforts of home like a living room, dining room, workspace, kitchen, and much more.
In fact, using the kitchen in my AirBNB is probably my single biggest travel hack for keeping costs down. Going out to eat at restaurants can cost an astronomical amount of money, especially if you're going out for every single meal. When I'm on long trips, I don't actually go out to eat that much. instead, I live like a local, buy food at the grocery store, and prepare it at home. Even if I decide I want to go out to eat for most of the evening meals to enjoy the local cuisine, having a kitchen to make and prep breakfasts and lunches alone dramatically reduces the cost of food and travel.
Safe Bet: Capital One Venture Rewards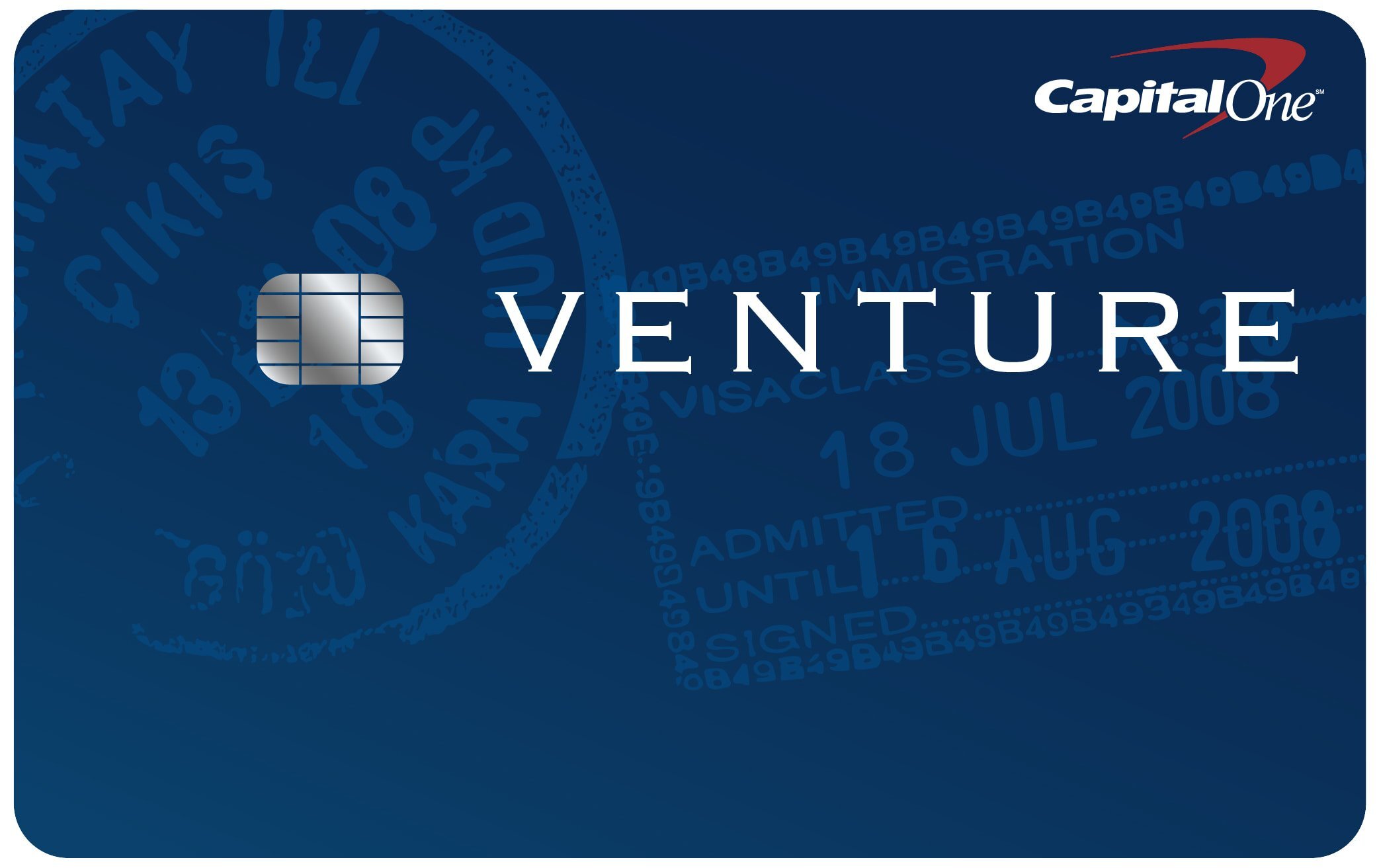 Unfortunately, there isn't a great credit card option to score AirBNB rewards, but Capital One (along with a few other companies) offers a feature called the "Expense Eraser." Basically, once you earn your sign-up bonus and wrack up the miles, you can use these miles to "erase" any travel-related expense on your credit card statement. So, earn the miles, book the AirBNB, and then when the expense hits your credit card, "erase" it with those miles.
This 60,000-mile sign-up bonus plus at least 6,000 points earned during the initial spend phase will only be worth $660 in value through the expense eraser, which may or may not be enough for your entire AirBNB stay, depending on the location and duration of stay. If it doesn't cover the entire cost, consider using some of the value earned from the card below, using the Venture Rewards card for longer to earn more miles, or using this card to book your flight and the 60,000-point bonus of the Chase Sapphire Preferred for your lodging. There's a lot of ways to play this.
60,000-mile sign-up bonus
$3,000 spend in the first 3 months
2x miles earned on all purchases
Pro Level.
There are a few pro-level options here too! Again, sign up for my email list to get the pro deets.
Step 3: Cover your additional expenses.
Let's be honest: you'll encounter at least a few unexpected expenses on every trip. To help cover those unexpected expenses, or to cover the cost of food, eating out, etc., open at least one more credit card to score some additional rewards. While there are tons of credit cards to choose from, I've been particularly impressed with the US Bank Altitude Connect.
Safe Bet: US Bank Altitude Connect
This credit card is currently offering a 50,000-point sign-up bonus that's worth about $500. But on top of that, I think the day-to-day rewards offered on this card are incredible. I first signed up for the Altitude Connect as a way to optimize my gas purchases: it offers a whopping 4x bonus points on gas stations and travel. That's double what you'll get on the other cards mentioned here. For other expenses, the Altitude Connect offers 2x points on grocery stores and dining and 1x points on all other categories.
50,000-point sign-up bonus
$3,000 spend in the first 3 months
4x points on gas and travel, and 2x points on groceries and dining
$0 the first year, $95 annual fee after that
Pro Level and Alternates.
There are tons of options here. Subscribe for more deets!
Step 4: Decide where you want to go.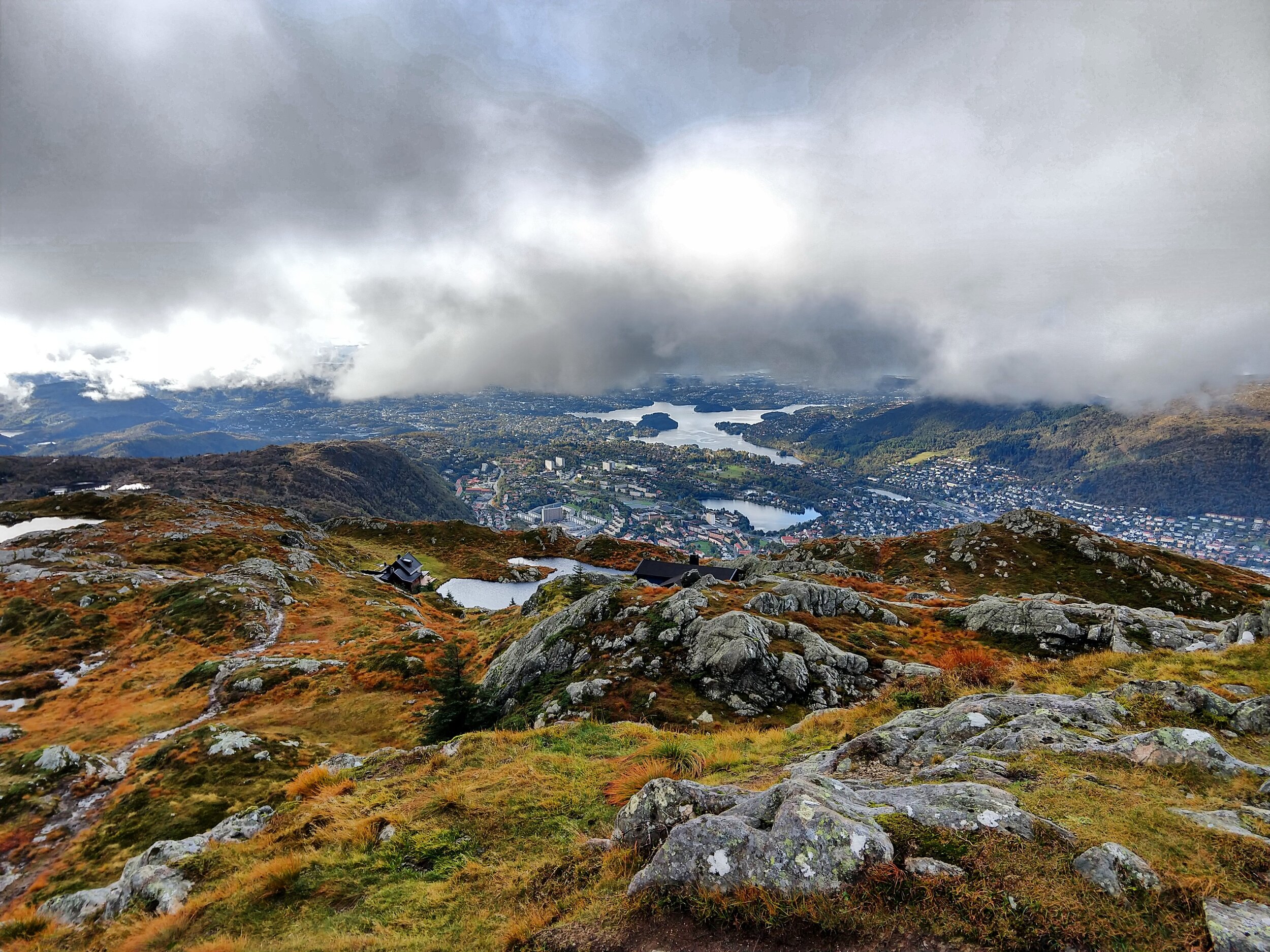 While we've already identified that you probably want to go to Europe and see the majestic beauty of the Alps for yourself, the world is your oyster. While flights to places like New Zealand are much more expensive and require more miles to get there, you can definitely earn those miles if you try.
Why is this listed as Step 4 instead of Step 1?
Because with the strategy outlined above, it doesn't really matter where you end up going. Instead, the most important part is that you start planning ahead and earning the points well before you plan to travel. If you truly want to travel for free and cover your flight, lodging, food, and other expenses, you'll need to churn through three (or more) credit cards in advance of your trip. But once you've earned the points, you can use them wherever you'd like!
Personally, I currently have about 150,000 miles and $1,200 cashback that I've wracked up over the past few months, just waiting for my next trip. I'm not in a rush to spend it all in one place. Instead, it's just nice to know that it's there waiting for me. When the opportunity arises (read: when COVID restrictions are relaxed enough) to book my next big international trip, whether that's to Europe or South America or New Zealand, I know that I don't have to worry about paying for it or budgeting for it. When the time is right, I can just book it and go!
Step 5: Book your flight and lodging.
The actual step of booking your flight and lodging can become not only the pro-level of travel hacking, but the hyper-ultra-pro-optimizer-level of travel hacking. Here's the point where I think the 80/20 analysis comes into play. Sure, you can try to hack the system every which way to get the highest redemption per point possible, but you can also use a few basic tactics and get the vast majority of the value with a fraction of the effort.
For your flight.
Use tools like Kayak.com and GoogleFlights to explore multiple destinations and see which airports offer the cheapest flights. Sometimes, it's cheaper to fly to a different airport in a different country, rent a car, and drive an hour, than it is to fly into a place like Switzerland.
Use those same tools to analyze the cost of flights on different days and at different times of the year. For instance, July and August are two of the most expensive months to travel to Europe, as well as the Christmas and New Year's holidays. It's almost always more expensive to fly on the weekend than it is during the week. Consequently, I often end up traveling to Europe in the fall and flying on Tuesdays. With these two tweaks, I usually score flights at one-half or one-quarter of the price of peak season tickets! The further you can stretch your miles and points, the more free traveling you can do.
For your lodging.
I like to check the availability and cost of lodging in my chosen destination at the same time that I'm researching tickets. I want to ensure that there's satisfactory lodging available before I book my flight.
If I find a good AirBNB or hotel, I usually book my airline ticket first to lock in my arrival and departure dates and then build my lodging itinerary from there. Especially when traveling to Europe, I like to book all of my lodging in advance, so I don't have to worry about rooms getting booked or prices going up. This lodging strategy works great for 1-4 week trips, but if you're traveling for several months, that's a different story.
As mentioned above, my one-stop shop is usually AirBNB for my primary accommodation. Then, I'll often supplement my main AirBNB stay in my chosen destination with a night or two at an airport hotel on either end, if needed, to make the itinerary easier.
Step 6: Travel!
Mont Blanc Massif viewed from Mont Fort, Verbier, Switzerland
This one seems obvious, but I'm constantly amazed at the number of people I know who'll spend months planning an epic vacation, only to pull the plug at the last minute, citing things like work stress, family obligations, too much cost, etc.
For this strategy to work, at some point, you're going to have to pull the plug and actually travel.
Even after all this planning, will there still be unknowns? Of course.
Will something go wrong on your trip? Most definitely.
What if there's an unexpected expense? You can bet something will come up, whether big or small (hopefully it's small).
One of the most enriching and rewarding things about travel is how it forces you to confront the unknown and figure out how to deal with problems when you're outside of your comfort zone. After dealing with unexpected obstacles and unknown travel problems time and time again, and realizing that you always come out the other side relatively unscathed, you'll gain confidence in yourself and realize that yes, you can travel the world. Even in your day-to-day life, you'll gain confidence that even though a challenge may seem scary and unknowable, that you'll figure out a way to deal with it.
All you have to do is take that initial leap.
Step 7: Clean-Up Phase
The first two credit cards mentioned here have an annual fee of $95, and the third one waives the fee the first year but charges the $95 fee the second year. While waiving the annual fee for the first year and only assessing it beginning year 2 used to be commonplace for most credit card companies, that trend seems to be declining. probably due to people like us who are taking advantage of the sign-up bonuses. Even so, with the strategy above, you'll come out thousands of dollars ahead despite paying two $95 annual fees.
But do you want to keep paying these fees year after year?
In some cases, you might decide that it's worth it to keep a credit card in your wallet and keep paying the annual fee. All three of the credit cards mentioned here are top-notch travel cards, each with slightly different benefits and perks. The Chase Sapphire Preferred is a perennial favorite and might deserve a spot in your wallet long-term. I personally think the 4% back on gas and travel offered by the US Altitude Connect is one of the best in the industry right now. But does the Capital One Venture Rewards stay in your wallet, too? That's up to you.
I personally recommend keeping at least one high-quality travel card on hand at all times. While I didn't dive into these benefits in detail above, none of these three cards charge any foreign transaction fees, and each of them offers some sort of travel insurance. These benefits are common across all major travel cards, but they aren't offered on most standard bank credit cards. These benefits alone are worth more than a $95 annual fee.
If you don't see yourself needing a card long-term, you can simply earn the points, use the points, and then close it. Closing a card is the most time-consuming part of the entire process because it usually requires a call to the credit card company. Even so, you can usually have the card closed within 5-10 minutes.
Common Question: Will this Negatively Impact my Credit Score?
Opening and closing multiple credit cards can have a short-term impact on your credit score, but it will have a negligible long-term impact. In fact, opening more credit cards and increasing your total available credit will decrease your credit utilization—one of the top factors used to calculate your score—which can actually increase your credit rating long-term. However, having more new accounts open will decrease your average credit age—another one of the top-line factors—and decrease your credit score.
The general rule of thumb is that if you're thinking about opening a new mortgage (or possibly an auto loan) in the near future, then you should probably abstain from churning credit cards for the time being. You have bigger fish to fry.
For everyone else, though, as long as you pay your balance in full every month, you have very little to worry about. I've been using these (and other) credit card tactics to travel the world for the past 6 years and have maintained a credit rating just shy of 800.
Source https://www.teacaketravels.com/travel-europe-for-free/
Source https://corinnabsworld.com/2018/03/travel-tips-high-school-europe-trips.html
Source https://www.outside365.blog/blog/how-to-travel-to-europe-for-free-next-year