How to City Hop and Fly Cheaply Within Europe
One of the cheap flight hacks we talk about often at Scott's Cheap Flights is the Greek Islands Trick. The idea is to focus on getting across the ocean as cheaply as possible, and then once there use inexpensive regional transport options to reach your final destination.
The Greek Islands Trick is especially useful in Europe, where the relatively small size of the continent and plethora of train connections and budget airlines makes it easy to travel between cities for little money.
Whether you're using the Greek Islands Trick to save money on flights, or you want to stop in several cities on your European adventure, here are some tips for getting around cheaply within Europe.
Check Rome2rio to weigh all your options.
Sometimes flying is the fastest, cheapest, and easiest way to connect to another city in Europe. At other times, options like bus, rail, and even ferry may make more sense.
Don't assume. Weigh your options by plugging your departure and destination cities into Rome2rio. This tool shows you all the possible ways to get from point A to point B, laying out prices and times for different combinations of buses, trains, planes, and even rental cars and estimated fuel costs.
If you're traveling from an airport to another city, flying may be more convenient, but if you're going from city center to city center, a longer train ride can work out to the same amount of transit time as a shorter flight once you factor in time to get to the airport, check luggage, and go through security.
European train stations tend to be located much closer to the city center whereas airports are often out in the suburbs and require you to spend extra time and money on a cab or shuttle into the city.
Consider less obvious transport methods.
For longer distances, look into overnight trains. While flying might be cheaper and faster, spending the night on a sleeper train saves you a bit of money on accommodation.
If cutting costs is your number one priority and you're not on a tight schedule, taking a bus could be your best bet. It may take longer to get there, but bus travel can be incredibly inexpensive, costing as little as €15-20 to get across much of the continent.
For certain cities, taking a ferry can be a viable option. They're often cheaper and faster for short distances; for longer distances, booking an overnight ferry can save you a night in a hotel. And of course, ferries, can also be quite scenic, acting as a trip unto themselves and providing plenty of photo ops.
>> Read our guide to train travel in Europe.
Book early to get the best price.
Even though Europe is rife with low-cost airlines, booking your connecting flights ahead of time will save you money. Fares tend to rise as the departure date approaches, especially during the final two weeks before travel. Two to six months in advance is a safe window; allow even more time if you're traveling during peak periods or holidays.
This applies to trains, too. Tickets tend to go on sale three to six months before travel, and prices rise as the departure date approaches.
>> Read more about the best time to book a flight.
Allow ample time between your arrival in Europe and your connection.
Upon arrival in Europe, you'll need to go through immigration, and if your next flight is on a separate reservation, you'll need to collect and re-check any checked luggage, then go back through security before catching your next leg. Make sure to give yourself at least a few hours of layover time between flights to allow for any delays. Or, better yet, put a day or two between flights so you can spend some time in the first city and not worry about missing your onward flight.
Since the second airline has no knowledge of your first reservation, if a delay causes you to miss that second flight, you'll be seen as a no-show and the airline will be under no obligation to put you on the next flight free of charge.
If you've booked two separate flights on the same carrier, you might be able to check your luggage all the way through to your final destination, saving you some time and energy in transit. However, make sure to fully investigate this scenario when booking as airline policies vary greatly.
Consider the airport location.
Many European cities have multiple area airports, and in some cities, certain low-cost European carriers fly in and out of the smaller secondary airports. These airports can be an hour or more from the major city they're associated with, but are still labeled as one of that city's airports.
For instance, it's more than 60 miles between London's main international gateway, Heathrow Airport, and the smaller regional London Stansted airport, and the journey takes about an hour via taxi or nearly two hours by train or bus. If you need to make a connection between the two, you'll need to budget both time and money to do so.
Always double check the airports on your itinerary, and consider the extra time or costs of reaching a more distant airport. It may end up being cheaper in the long run to pay a higher fare for a more convenient connection.
Pack light.
As in the US, many budget European carriers keep fares low by unbundling amenities like checked and carry-on luggage. Several even restrict passengers flying on the lowest fare class to a single personal item, and some measure and weigh hand luggage before allowing passengers to board. You can save a bit by traveling light.
If you do need to pay for luggage, pay for your bags online in advance, as some airlines change extra to add this luggage to your reservation at the airport check-in counter.
It can be helpful to travel with smaller, lighter bags on trains, too. While there's no charge to bring luggage on trains in Europe (though most trains limit you to two pieces), you're responsible for getting your own luggage on and off the train.
>> Get our tips for packing light.
Watch out for extra fees.
Similarly, many European budget airlines charge extra fees for everything from carry-on bags and onboard refreshments to advanced seat assignments and airport check-in (vs online check-in).
Policies can vary greatly between carriers and fare classes. For example, a €50 easyJet flight that allows passengers one free carry-on bag of unlimited weight might end up being a better deal than a €30 flight on Wizz Air, which might change an additional €25 for the same bag. Make sure you're comparing apples to apples and accounting for any extra fees.
Remember not all airlines are created equal.
Europe has an impressive amount of budget carriers offering fantastic regional deals, but that doesn't mean they're all the same. In addition to extra fees and restrictions, quality standards can vary greatly from company to company. Research airlines thoroughly when comparing prices and routes as each carrier comes with its own specific benefits and drawbacks. For more information on navigating Europe's low-cost landscape, check out this helpful article outlining the best and worst budget airlines in Europe.
Here are some of the more popular budget carriers in Europe, along with their hub airports.
Aer Lingus
Dublin (DUB), Shannon (SNN)
airBaltic
Blue Air
Bucharest Henri Coandă (OTP)
CityJet
London City (LCY)
Jet2
Condor
Frankfurt am Main (FRA)
EasyJet
London Gatwick (LGW), London Stansted (STN), London Luton (LTN), Milan (MXP), Berlin (SXF and PXL), Paris Charles de Gaulle (CGD), Paris Orly (ORY)
LEVEL
Amsterdam (AMS), Barcelona (BCN), Paris Orly ORY), Vienna (VIE)
Eurowings
Cologne (CGN), Düsseldorf (DUS), Hamburg (HAM)
Icelandair
Pegasus Airlines
Ryanair
Brussels Charleroi (CRL), Dublin (DUB), Düsseldorf Weeze (NRN), Frankfurt Hahn (HHN), Girona-Costa Brava (GRO), Glasgow (PIK), Kaunas (KUN), London Stansted (STN), London Luton (LTN), Liverpool (LPL), Madrid (MAD), Milan Bergamo (BGY), Rome (FCO), Stockholm Skavsta (NYO)
7 Cheap Ways to Travel Across Europe
Last Updated: 5/10/2022 | May 10th, 2022
Traveling around Europe can be expensive. Airline tickets, high-speed trains, overnight trains, ferries — they all eat into your limited (and precious) travel budget.
Fortunately, there are ways to get around Europe on a budget. The sharing economy, new bus options, discounted train passes, and lots of budget airlines — there are tons of options for navigating Europe without breaking the bank.
I've been traveling Europe since I started backpacking there in 2006 and have seen so many things change over that time period. I've watched travel hacks come and go and prices change and change again. While COVID has impacted things, as the continent slowly reopens, I can honestly say that it's never been easier to get around Europe because there are so many new cheap ways to travel the continent.
Here are the best ways to travel around Europe on a budget:
1. Traveling Europe by FlixBus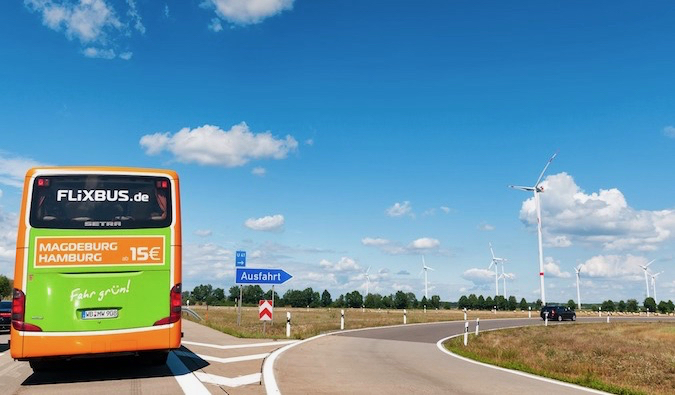 Over the last few years, a new company has entered the market and totally changed the bus system in Europe. German-based FlixBus acquired Megabus Europe and has routes all around the continent. Prices start as low as 5 EUR and their buses include Wi-Fi, electrical outlets, free baggage, and comfy seats. They're comparable to Megabus in pretty much every respect (Megabus still runs in the UK).
FlixBus quickly became my favorite non-train way to get across Europe cheaply. It's not fancy by any means, but it's the cheapest way to get around.
2. Traveling Europe by Busabout
Busabout is a hop-on/hop-off bus service. You can get on and off whenever you want along one of their set routes.
You can buy tickets that let you travel their whole network with a set number of stops. They have short passes for trips of 5-12 days as well as passes that last 6 months.
When you consider the soft benefits of a guide, the day trips included in your pass, and the ease of meeting people, Busabout becomes price comparable to trains and flights (though still more expensive than a regular public bus). The only downside to Busabout is that if you want to visit a city that is not on one of their routes, you have to make your own way there at an added cost.
Note: Busabout suspended its service in 2021 and 2022 due to COVID-19. Service will re-start in 2023.
3. Traveling Europe by Budget Airline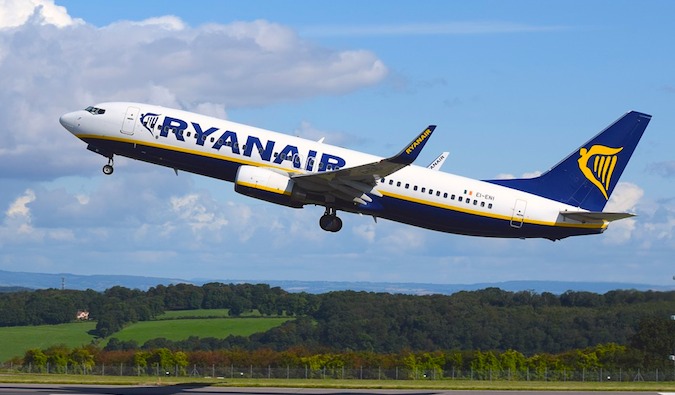 By far one of the cheapest ways to travel long-distance in Europe is by budget airline. These airlines are hugely prolific on the continent and competition has led to incredibly cheap fares. It's not uncommon to find flights for as little as 10 EUR!
I use Skyscanner and Momondo to search for the best deals. They do all the legwork!
Just remember that budget airlines make most of their money through fees. They are very strict about baggage limits or and many will ding you if you forget to print your boarding pass. Don't expect any complimentary drinks or meals either. But if you follow the rules and know what to expect you can save a ton of money!
Some of the budget airlines to check for cheap flights in Europe are:
Ryanair
Wizz Air
Norwegian Air
Easyjet
Eurowings
4. Traveling Europe with a Eurail Pass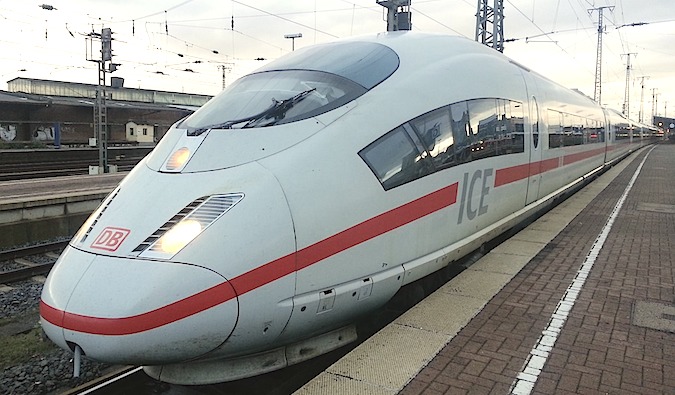 I love traveling by train: sitting in a big seat, relaxing with a book, and watching the stunning landscape go by. It's more comfortable than a bus and much less stressful than air travel. And the European rail system is one of the best and most extensive in the world.
If you're going to travel by train, it's hard to beat them on price and convenience for short city-to-city travel. For longer journeys (overnight journeys, between countries, or rides that require a high-speed line, like Paris to Bordeaux or Berlin to Munich), trains tend to be very expensive.
If you plan to travel around Europe and don't want to fly, getting a rail pass is your best money-saving travel option. Your cost per trip will be a lot lower than if you were to buy these tickets separately.
5. Traveling Europe Using BlaBlaCar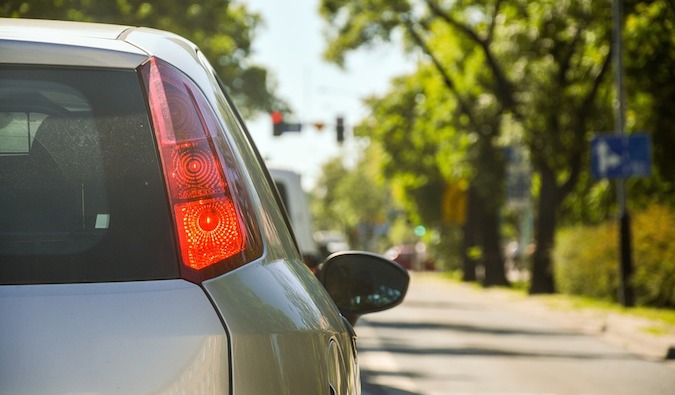 The rise of the sharing economy has allowed people to hitch a ride with locals going their way, and BlaBlaCar is the reigning king of this service. It's hugely popular and widespread in Europe, and I've used this service many times. It lets you rideshare with people who have extra space in their car. You find a ride, they agree to take you, and off you go. You just have to pay a small fee, which essentially covers the gas. You can find rides for as little as 5 EUR.
This is the BEST paid way to get around Europe because you get to meet a local, have a friendly conversation, save money, and get to where you're going faster. It's available in close to 20 countries in Europe.
While BlaBlaCar may not always be cheaper than the bus (FlixBus can be super cheap!) it's usually way faster and way more interesting!
6. Traveling Europe by Rental Car/Campervan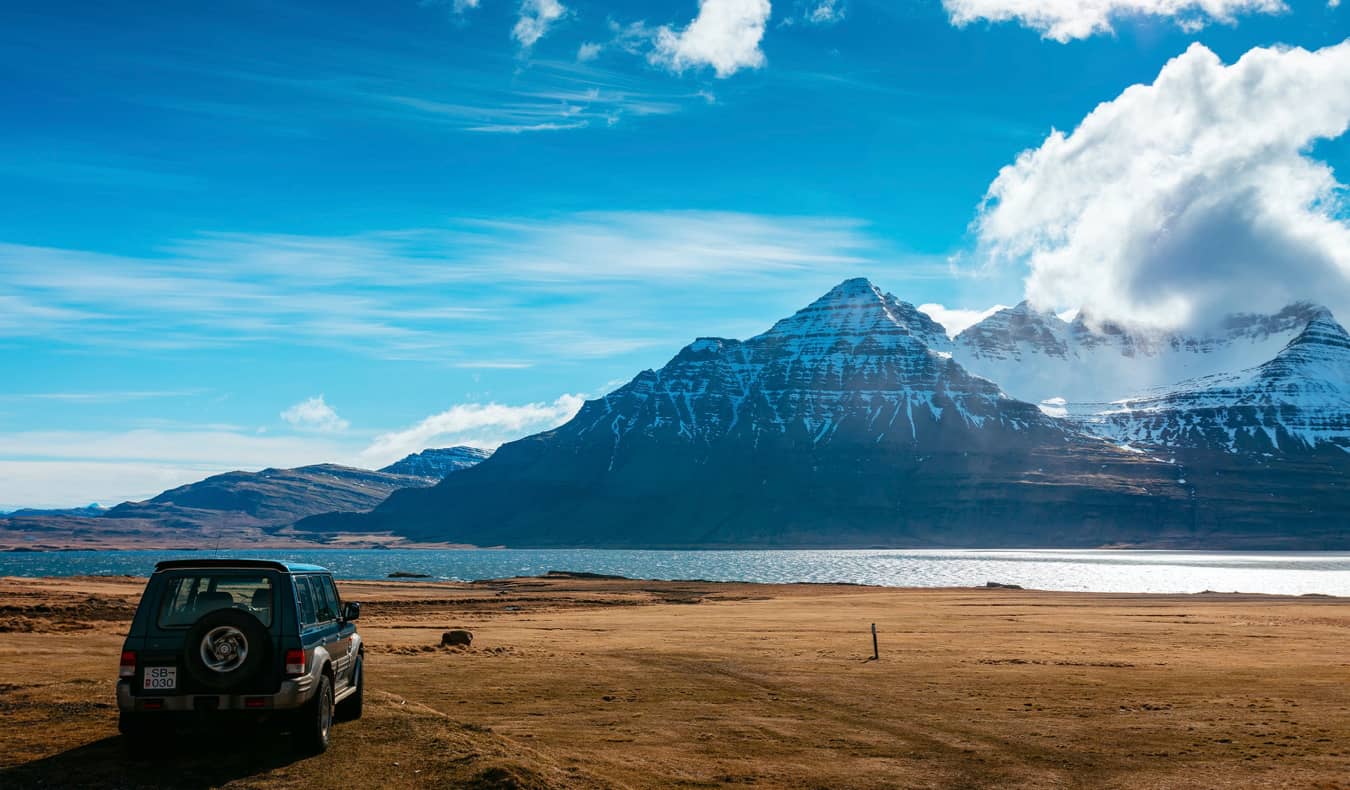 If you're traveling around a single country or small region of Europe, renting a car or campervan might be worth the price — especially if you can split the costs with someone. Car rentals can be found for as little as 25 EUR per day, making it a very affordable way to explore. While gas can be expensive, the border-free Schengen Area makes multi-country trips a breeze.
Campervans are particularly popular in countries like Iceland, Scotland, and Norway since those destinations offer a lot of hiking and camping opportunities. You can find campervans for as little as 60 EUR a day — super affordable when split with a travel partner! Use the app "park4night" to find free (and cheap) overnight parking all around Europe.
Note: Many countries in Europe require foreign drivers to have an International Driving Permit. You can get one in your home country before you arrive for around 20 EUR. (It's essentially just a copy of your license in other languages).
7. The Cheapest Way To Travel Europe: Hitchhiking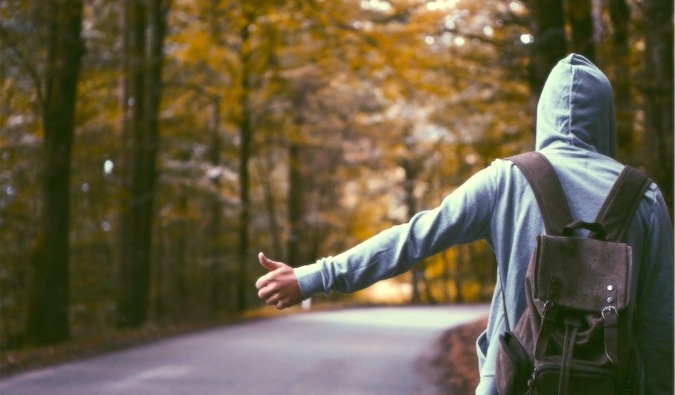 The best way to travel Europe cheaply is to not pay for it at all! Hitching is quite common — and a lot safer than you think. I've met tons of travelers who have done it without incident. I myself traveled this way in Bulgaria and Iceland without any problems.
Just keep in mind that it's important to use your head when hitchhiking. Always trust your instinct and use common sense. Keep your valuables on you in case you forget your bag in the car and never hesitate to text a friend or family member with the license plate before you get in. Write your destination on a sign and look presentable. That will help you find a ride faster.
Use the website Hitchwiki for tips to help ensure you have a fun and safe experience.
The BEST Way to Travel Europe: Mix and Match Your Transportation
As you can see, there are a lot of ways to get around Europe on a budget. But the best way is to MIX AND MATCH YOUR TRANSPORTATION. The key to traveling around Europe on the cheap is to know when to use each one of the listed transportation methods. For short trips, I like trains and BlaBlaCar. For medium-length trips (i.e. half a day), I'll take a bus, BlaBlaBla car, or train. For long distances, I fly or take a high-speed train or an overnight bus.
Too many travelers think it's an all-or-nothing thing. Like one way is always better than the other. That's not true. There's no one way to travel Europe. There are a ton — and you need to know when to use which method.
Ask yourself: What's more valuable? Time or money?
If you have more time, take the slower cheaper routes.
If you have more money and a shorter trip, fly and take the train.
In any given trip, I will take at least four of the above methods when getting around Europe! It's a mix and match kind of thing. One way isn't good 100% of the time.
If you have no preference on how you travel — and you just want the cheapest option (which is usually what I do) — use a website like Rome2Rio or Omio. All you have to do is enter where you are going and these sites will mix and match the various ways to get around the continent for the least amount of money. They will string together buses and trains and planes to construct the quickest trip for the least amount of money.
Remember: no one method works 100% of the time! Mix and match! Do that and you'll save tons of time and money!
Get Your In-Depth Budget Guide to Europe!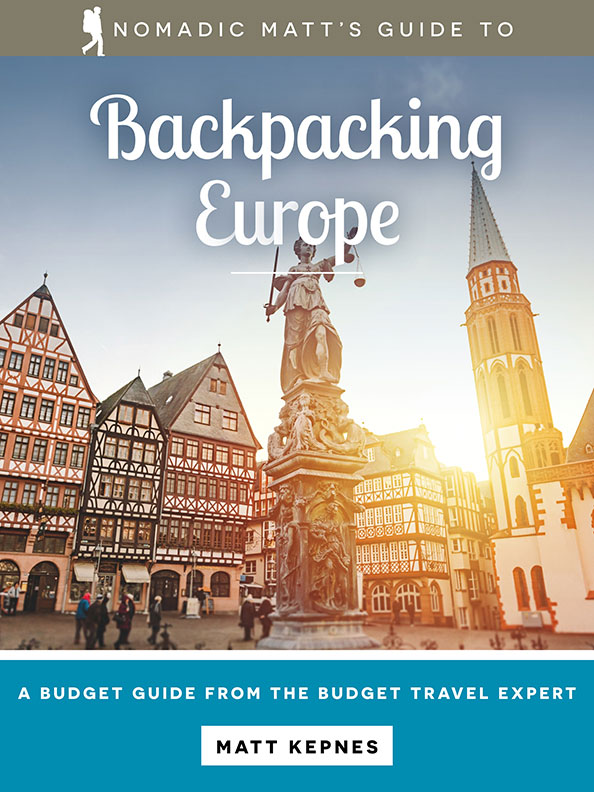 My detailed 200+ page guidebook is made for budget travelers like you! It cuts out the fluff found in other guides and gets straight to the practical information you need to travel while in Europe. It has suggested itineraries, budgets, ways to save money, on and off the beaten path things to see and do, non-touristy restaurants, markets, bars, safety tips, and much more! Click here to learn more and get your copy today.
Book Your Trip to Europe: Logistical Tips and Tricks
Book Your Flight
Find a cheap flight using Skyscanner or Momondo. They are my two favorite search engines because they search websites and airlines around the globe so you always know no stone is left unturned.
Book Your Accommodation
You can book your hostel with Hostelworld. If you want to stay somewhere other than a hostel, use Booking.com as they consistently return the cheapest rates for guesthouses and cheap hotels.
For suggestions on where to stay during your trip, here are my favorite hostels in Europe!
Don't Forget Travel Insurance
Travel insurance will protect you against illness, injury, theft, and cancellations. It's comprehensive protection in case anything goes wrong. I never go on a trip without it as I've had to use it many times in the past. I've been using World Nomads for fifteen years. My favorite companies that offer the best service and value are:
(for everyone below 70) (for those over 70) (for additional repatriation coverage)
Ready to Book Your Trip?
Check out my resource page for the best companies to use when you travel. I list all the ones I use when I travel. They are the best in class and you can't go wrong using them on your trip.
Want More Information on Europe?
Be sure to visit our robust destination guide on Europe for even more planning tips!
How to Visit 15 European Cities for less than £182 /$250 ( Updated Jan 2022 ))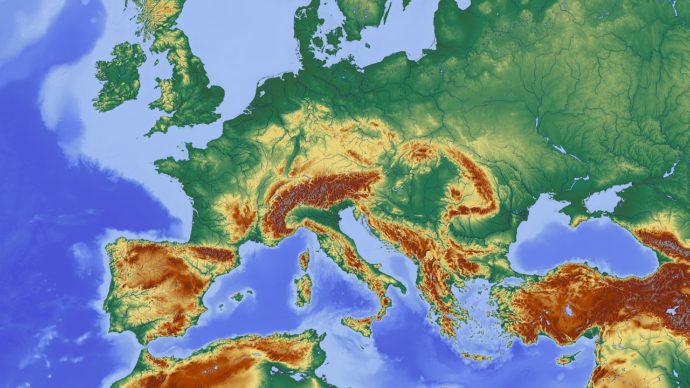 When it comes to flights, Skyscanner is my go to app. My favourite function off this app is how I can search flight to everywhere on a specified date and it gives me a range of the cheapest destinations I can visit on that date. Skyscanner also allows you to track flight prices in their app so that you can be updated about flight price changes without having to search for the flight prices.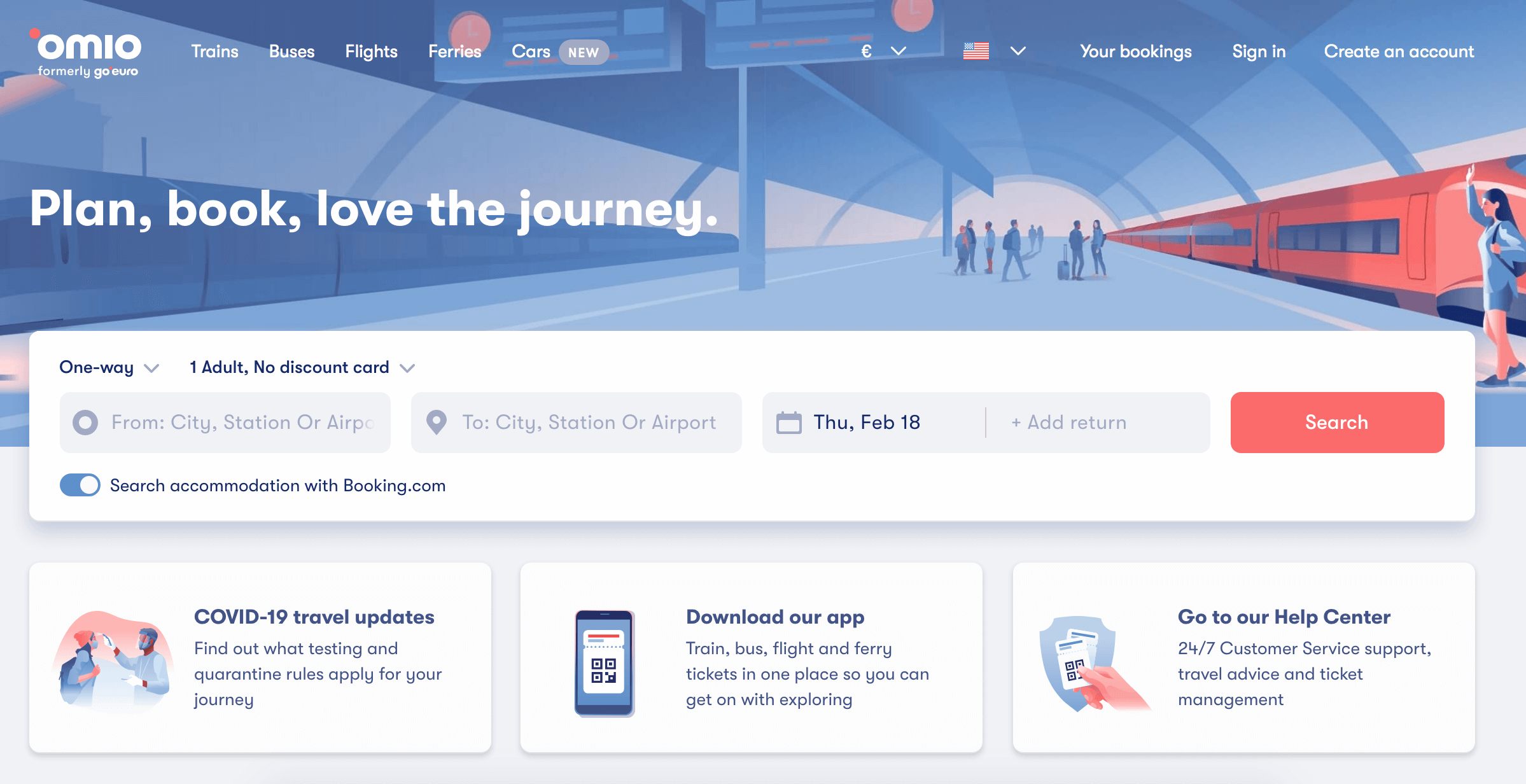 Other app I really recommend downloading is the Omio app.
You can search and compare prices for Train, Coach and Flights so based on your budget , you can pick the best option for you. I much prefer using Skyscanner for flights so I would use the app mainly to compare train and coach prices.
Other general tips and advice: try and book in advance to get the best possible deal. I recommend booking around 60-90 days in advance to get the best possible deals on flights and trains. The itinerary below I have shared is 2 months in advance. April/October also is off peak season so again, to get the best possible deals on transportation and accommodation in Europe, travelling in the off peak/shoulder season of September to October and April to May can offer the best value.
Europe 1 month itinerary, 15 cities
For under £182/$250/€220
Below you'll find my itinerary for travelling across Europe for 1 month, visiting 15 cities for under £250. Dates I've selected were from the March till April 2022. I've outlined some quick tips of things to do in each city, linked to previous articles and also shared my personal recommendations of where to stay. If you have any questions about this itinerary, please leave a comment or drop me a line at [email protected]
1. LONDON
Since London is a starting point for most people's Eurotrip, I've kicked off sharing some tips of things to do in London on a budget and also where you can stay.
Things to do in London a budget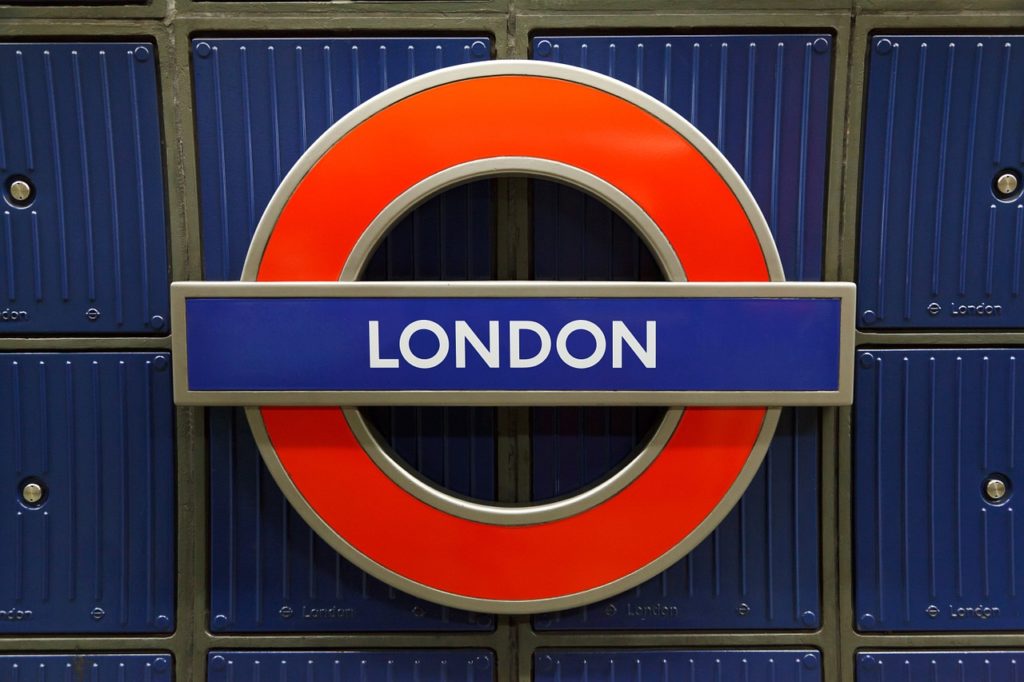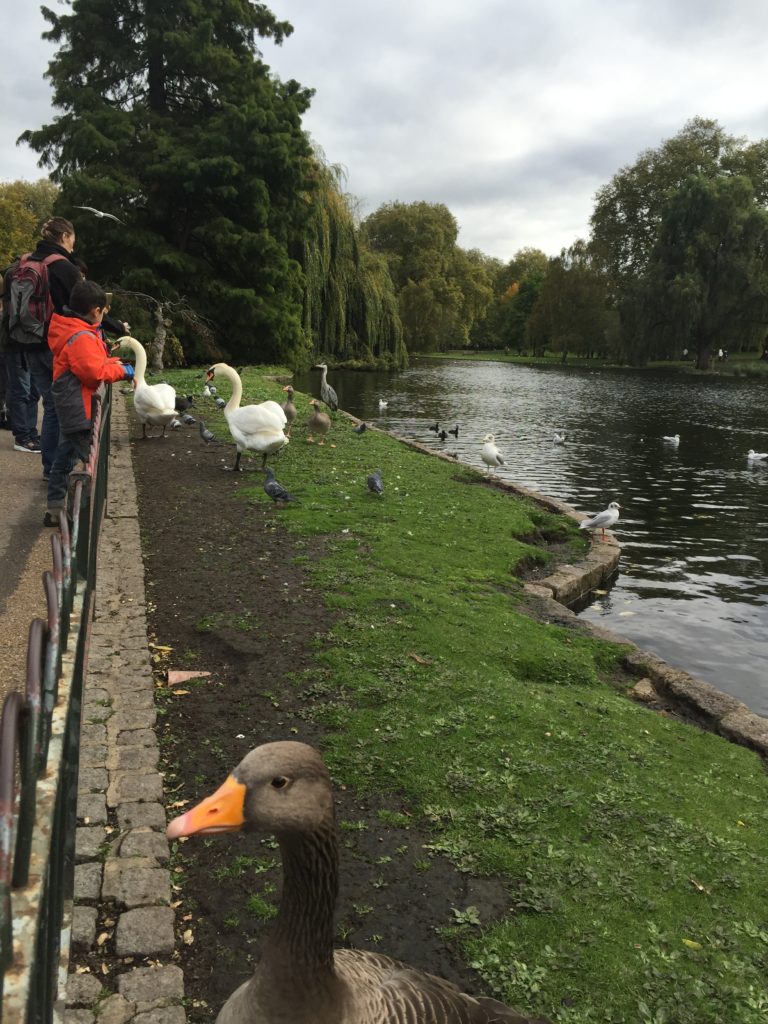 St James Park, London
Where to stay in London on a budget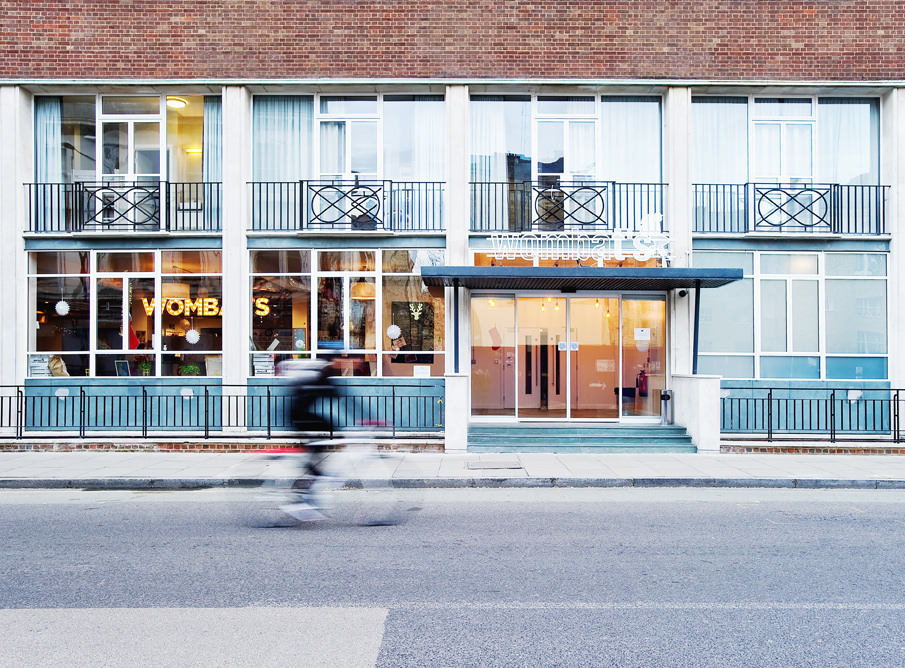 My favourite hostel in London is the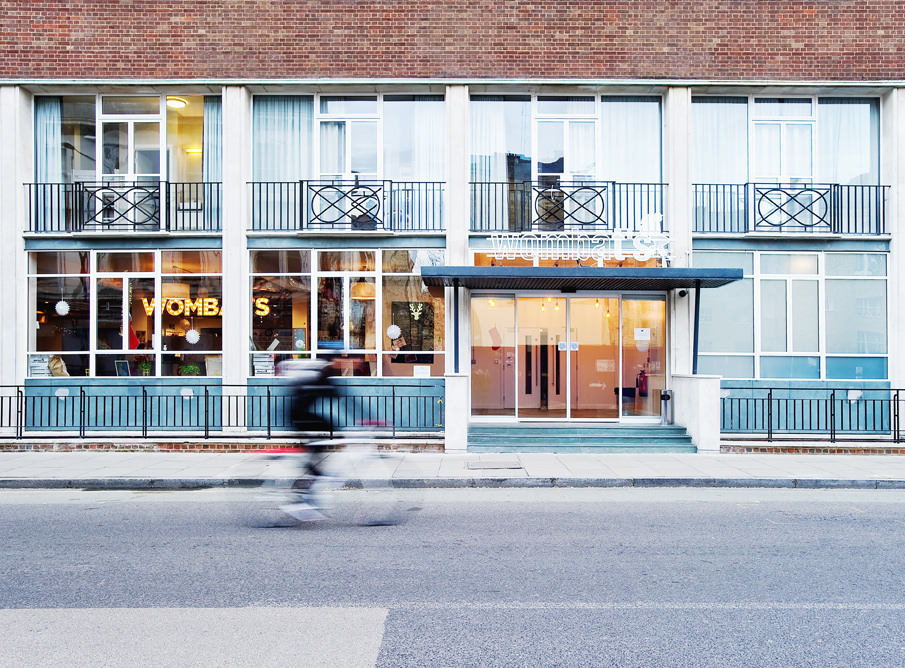 Wombat's City Hostel London opened in December 2014 and sets a new standard for hostels in the UK's capital. Formerly a seaman's hostel, the building was converted to an traveller's palace. It features a huge bar, courtyard, cosy hangout area in the lobby and all the amenities a backpacker could ever wish for. All rooms come with comfy wooden beds, a private shower, toilet facilities and lockers for belongings. They provide a set of bed linen, a small welcome drink, Wi-Fi, and our own city map with essential information with all the going-ons in town.
Part 1: London to Paris: Sunday 6th March 2022
Via Easyjet Cost: €22 (without luggage)
Or via Eurostar: Cost €98 one way or BlaBlaCar Bus is €40 one way ( 8 hours 15 minutes)
2. PARIS
Things to do in Paris on a budget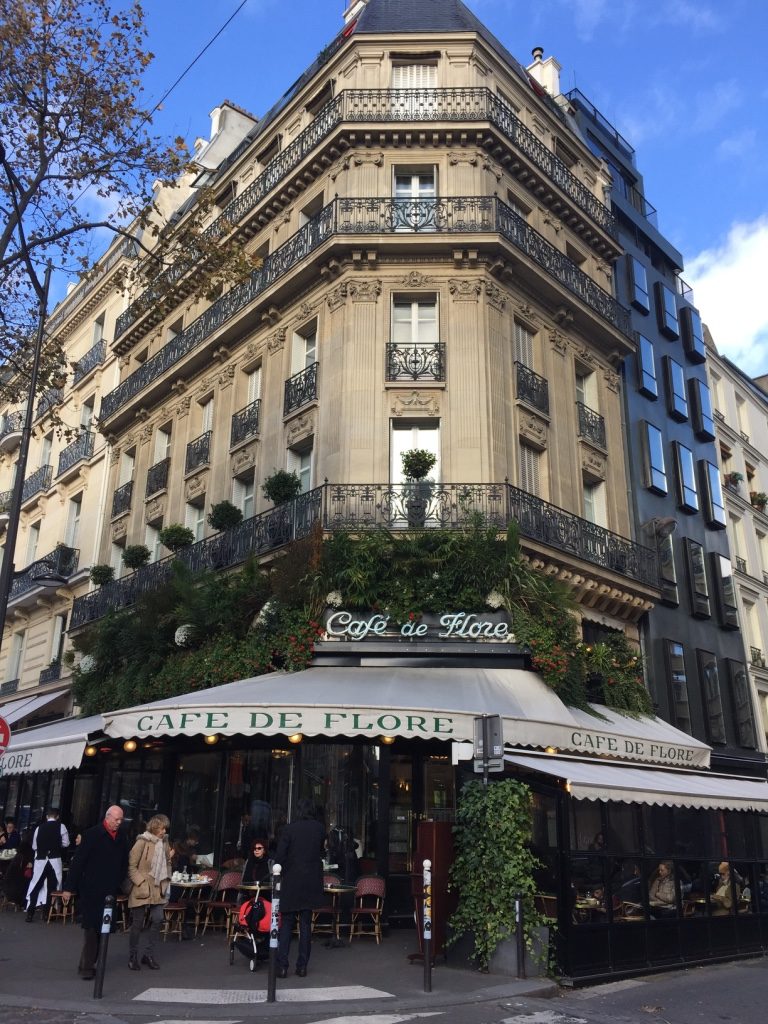 Checkout our new guide to 50 free things to do in Paris on a budget and rest of our Paris guides.
Here are my 5 top tips to enjoy Paris on a budget
1) Musée D'Orsay (free to enter on the first Sunday of the month along with many other city museums).
2) Musée d'Art Moderne de la Ville de Paris (free entry).
3) A walk through the Tulieries Gardens (113 Rue de Rivoli, 75001 Paris).
4) A coffee at the famous Cafe de Flore– at the corner of Rue Saint-Benoît and Boulevard Saint-Germain, Saint Germaine des Prés in the sixth arrondissement. Preferred meeting spot of intellectuals Simone de Beauvoir and Jean-Paul Sartre.
5) A shot of the Eiffel Tower at night from the top of Galeries Lafayette Haussmann, at La Terrasse.
Where to stay in Paris on a budget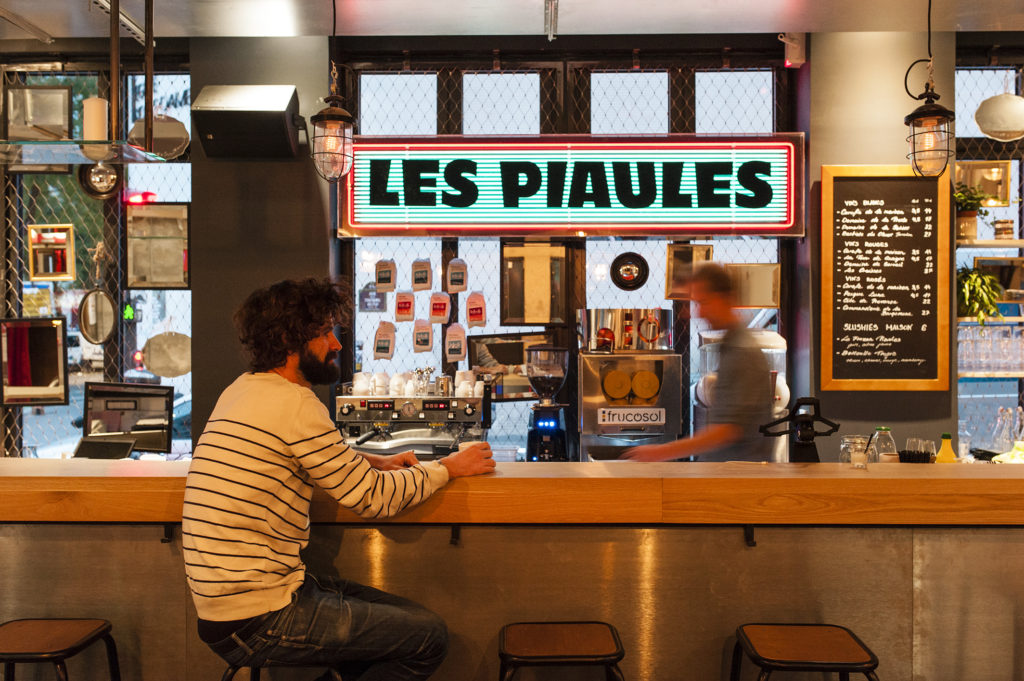 My favourite place to stay is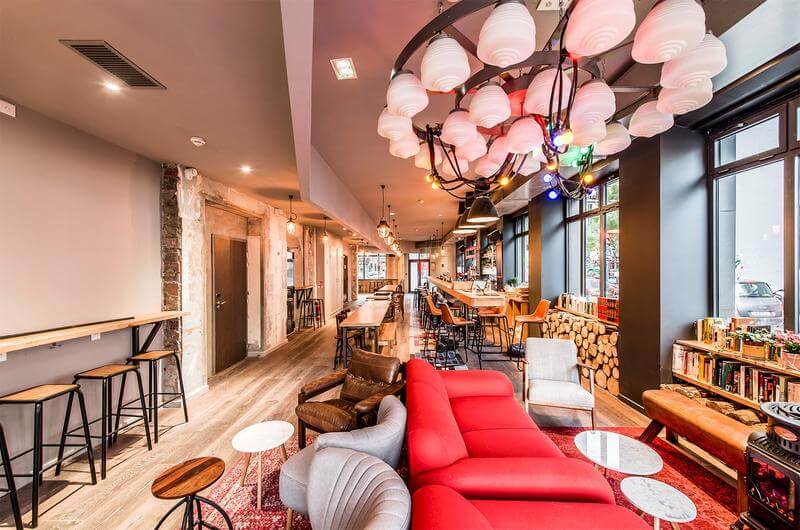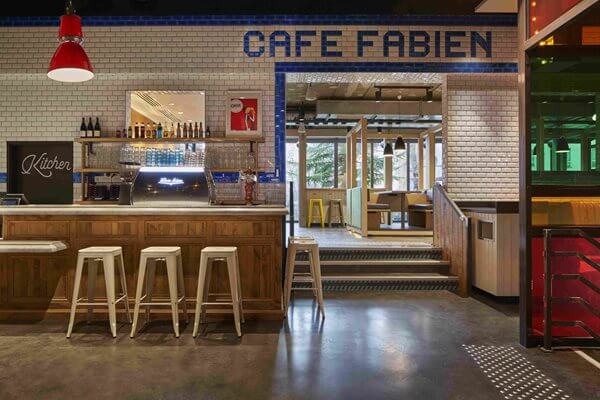 The stylish social spaces of Generator Paris are designed to meet all your travelling needs whether you want to relax in the café or enjoy a few cocktails during the weekly events program in the bar. Enjoy affordable luxury in one of their Premium rooms with a private terrace or choose a Shared Room, Quad or Private En-suite. City experts in their onsite travel shop will help you to find the hidden gems of Paris.
2. Paris to Amsterdam. Wednesday 9th March, 2022
BlaBlaCar bus Cost: €17
3. AMSTERDAM
Things to do in Amsterdam on a budget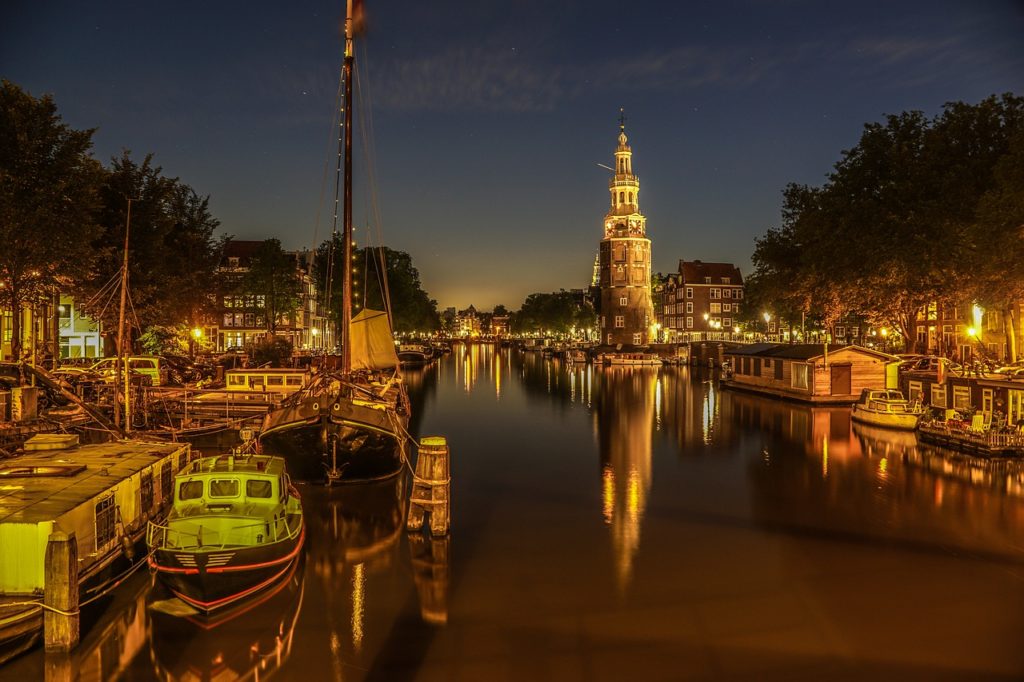 Here are my top 5 things to do in Amsterdam on a budget.
PS Checkout my earlier guide to cheap eats in Amsterdam
1.) Discover the city's rich history at The Amsterdam City Archives, which is free to visit. The city's stunning treasury collection is to be found in the basement of the building.
2.) Head to Vondelpark, the green lungs of the city. Visit the Royal Concertgebouw on Wednesdays to be treated to free lunchtime concerts, featuring classical music, popular music dance and theatre.
3.) Visit the Albert Cuyp Market. Scour the market for everything from fruit and vegetables, fish, wigs, clothes and snacks.
4) Sample herring from one of the city's many herring stands. Vishuisje on Herengracht serves herring with pickles and onions starting from €3.
5)The Anne Frank House is the house in Prinsengracht, Amsterdam where her family were in hiding from the German police. The entry fee for adults of €9 is not budget but provides an unmissable glimpse into a unique and poignant piece of war history (Anne Frank Huis: Prinsengracht, 263-267, 1016 GV, Amsterdam).
Where to stay in Amsterdam on a budget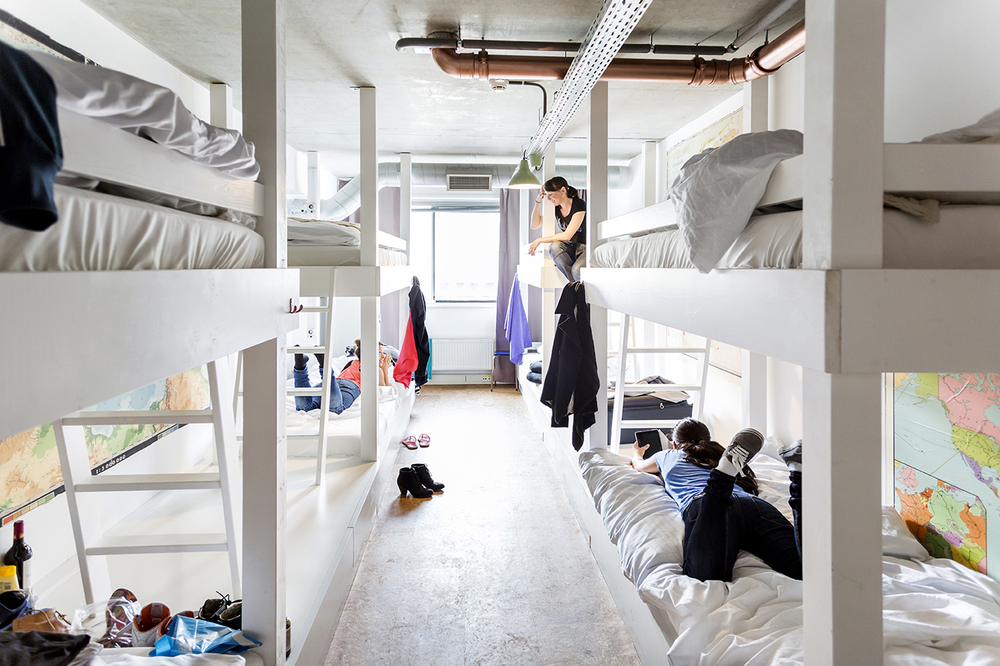 Checkout my guide to my recently updated guide to the best cheap hostels hotels in Amsterdam and my favourite budget places to stay in Amsterdam.
Part 3. Amsterdam to Rotterdam: 11th March, 2022
Via BlaBlaCarBus. Cost €4
4. ROTTERDAM
Things to do in Rotterdam on a budget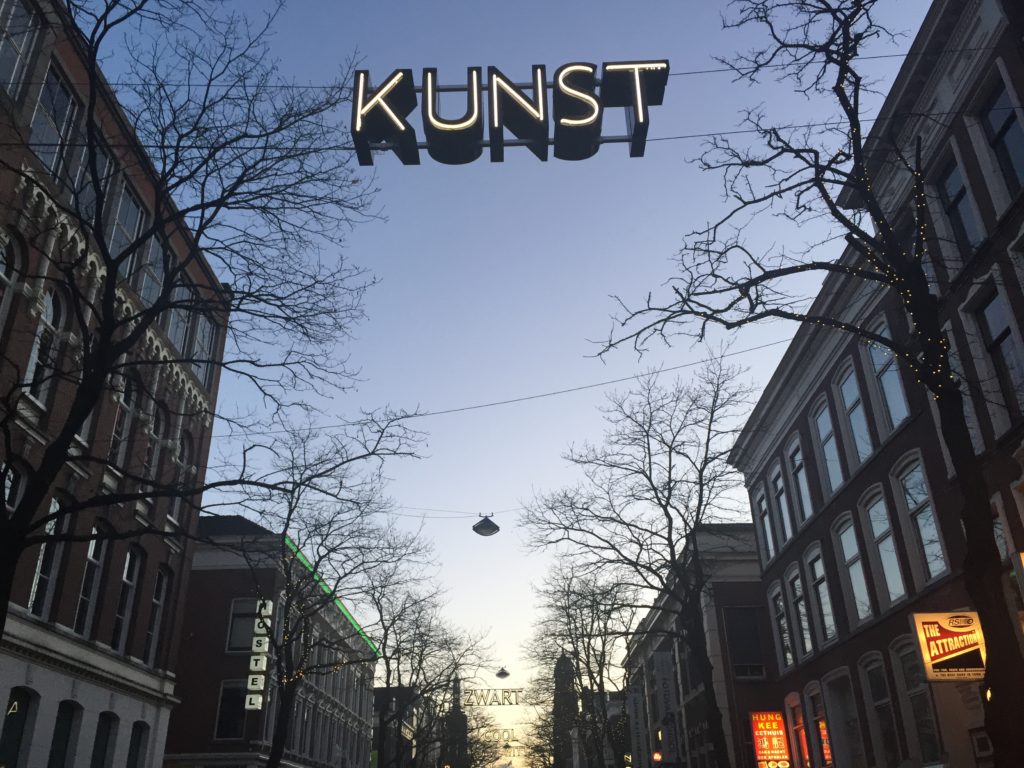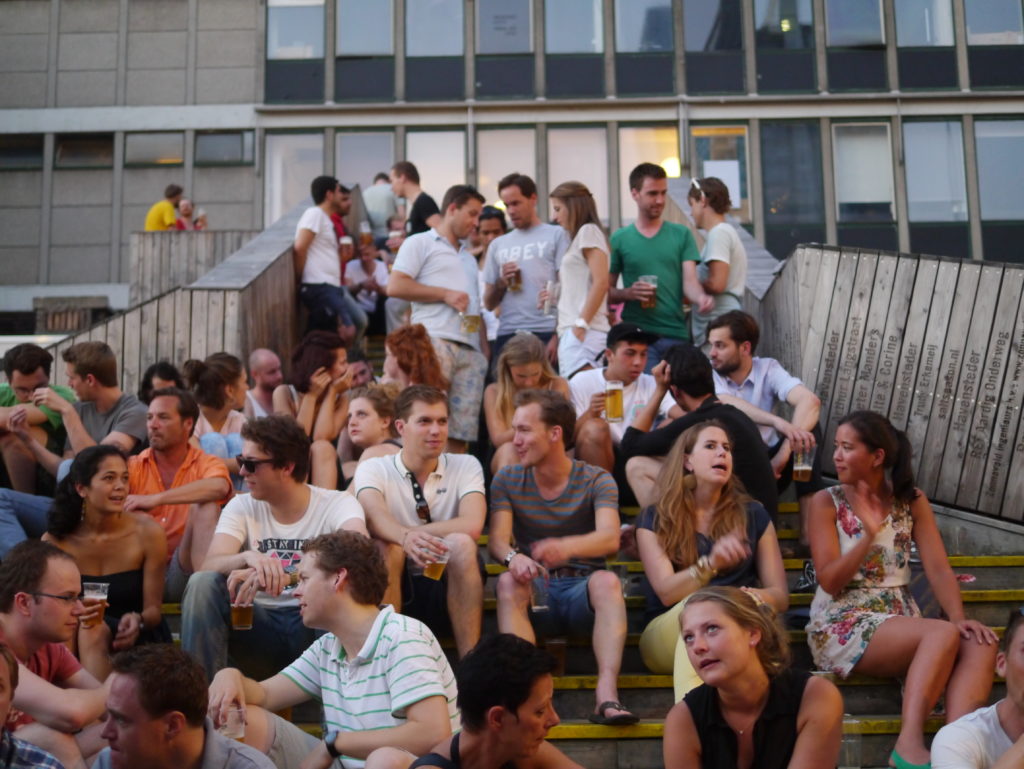 Rotterdam: one never ending party
Here are my top 5 tips for things to do in Rotterdam on a budget. Also do checkout my recent guide of the best places to eat in Rotterdam on a budget and a video of cool things to do in Rotterdam on a budget.
1. Make a trip to Fenix Food Factory in the Katendrecht district. You can sip on local craft beers or sample delicious cheese. Eating a snack outside on the benches provides a pleasant view of the historic Hotel New York and the surrounding harbour.
2.Visit Mr Hans Bode, local icon and maker of the delicious Rotdog. His food cart, named 'Hans Worst' offers delicious sausages, often with a side of chillies or an especially hot variety of habanero peppers.
3. Visit the fabulous Museum Bojimans van Beuningen. There's a wide selection of Dutch art, also featuring impressionist work from Van Gogh, Monet and Gaugin
4. The Netherlands Photo Museum has a stellar collection of photography from the twentieth and twenty first century.
5. Visit one of the amazing festivals that Rotterdam is famous for (notably Rotterdam Unlimited, North Sea Jazz Festival).
Where to stay in Rotterdam on a budget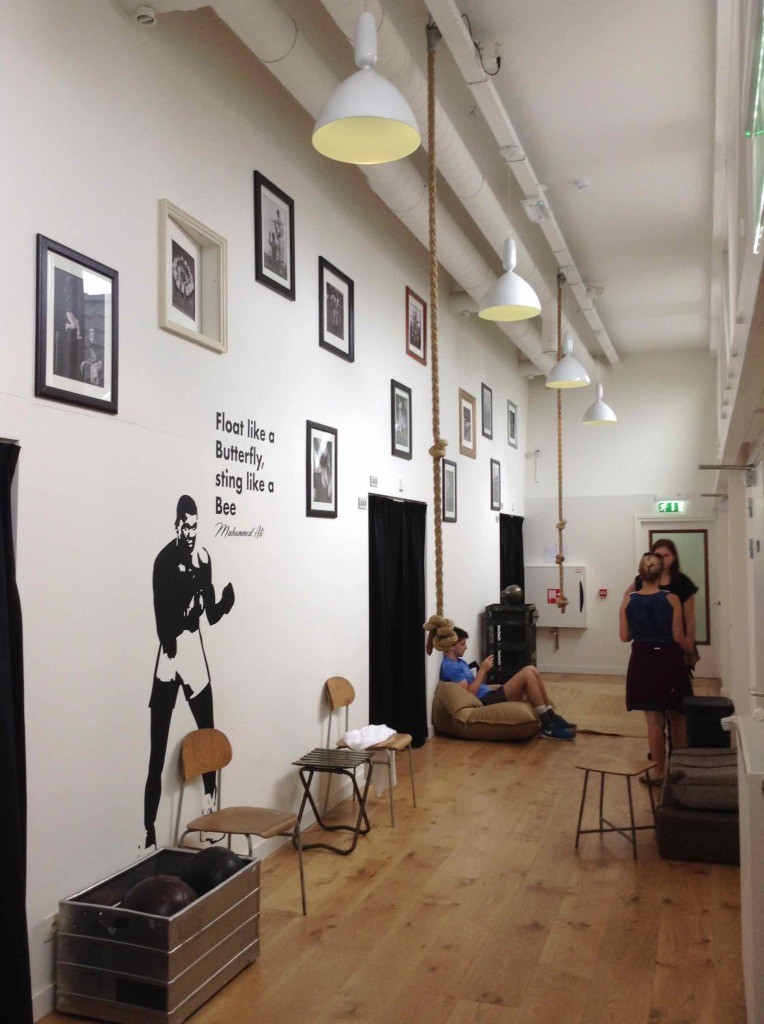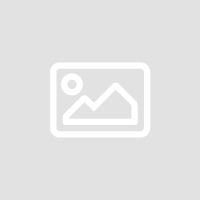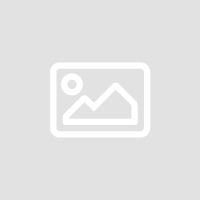 Part 4. Rotterdam to Ghent. 14th March 2022
Via Flixbus Cost: €11
5. GHENT
Things to do in Ghent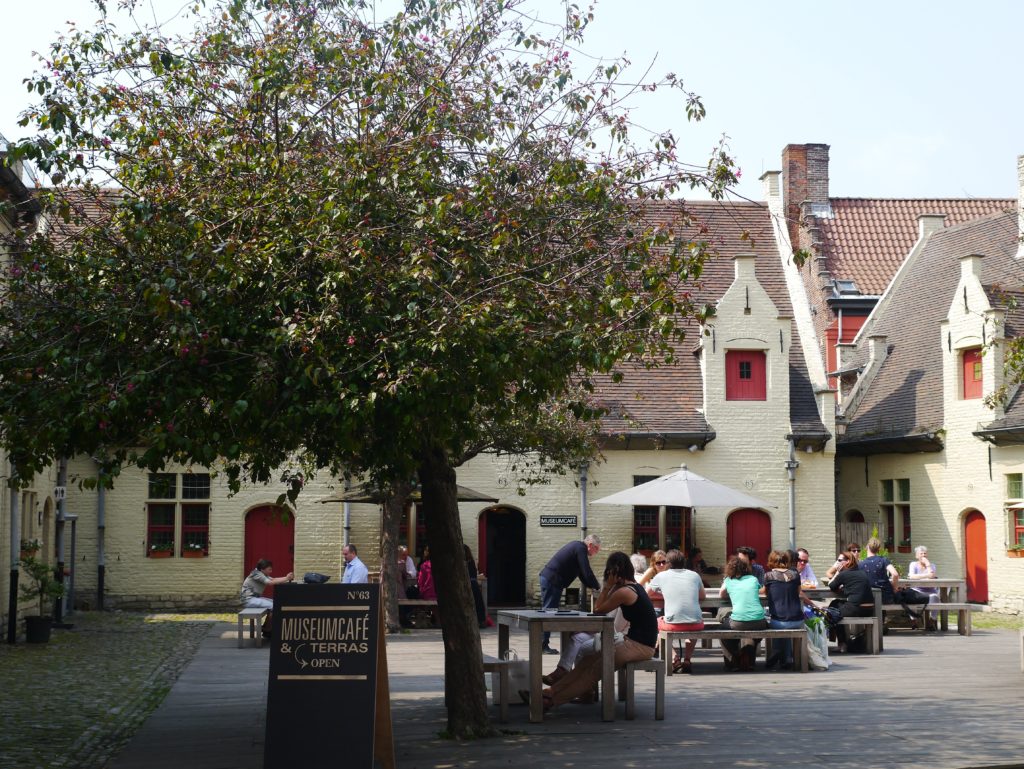 Here are my top 5 things to do in Ghent. Also checkout my new video & guide to 12 cool things to do in Ghent.
1. Visit Gravensteen, a 12th Century Flemish castle.
2. Visit the MSK Art gallery. The collection is heavy on works of art from Belgium and the Low Counties.
3. Step back in time at the St Pietersabdij Abbey. This is the ideal place to visit in a summer's day. The gardens are free to explore.
4. View the Adoration of the Mystic Lamb at the St Baafskathedraal along with works by Rubens.
5. Learn about 70,000 years of Ghent's history at the STAM. This former nunnery, recapitulates the many faces of Ghent, down the ages.
Where to stay in Ghent on a budget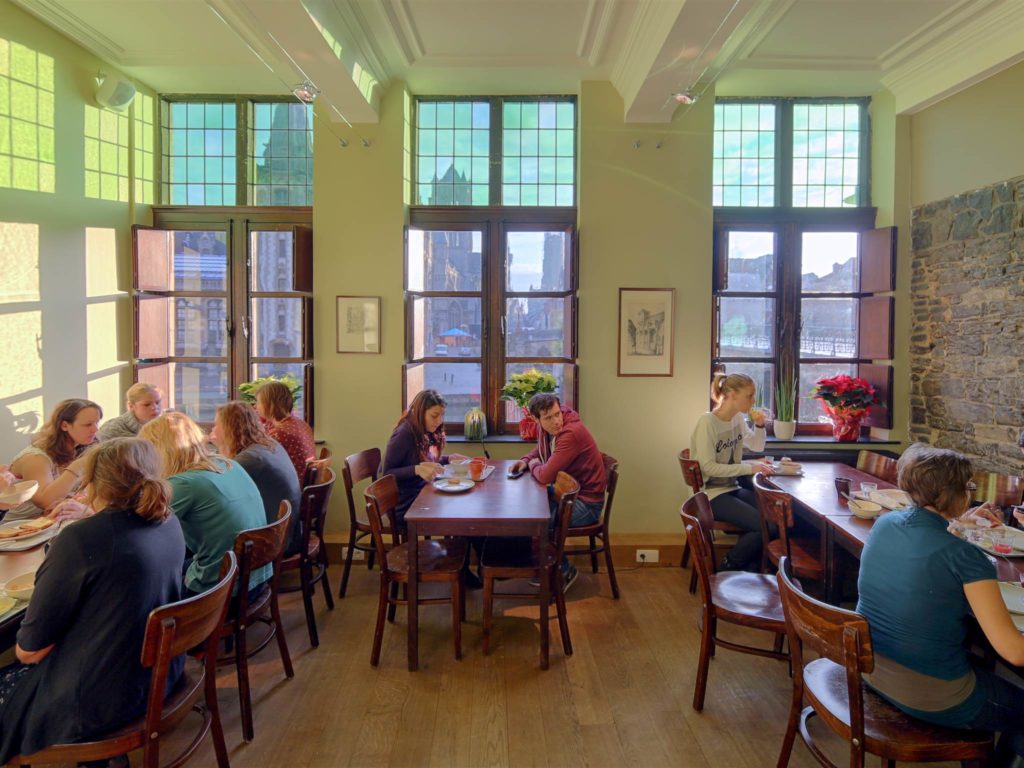 With my favourite hostel, the Backstay closing down for temporary renovation choose the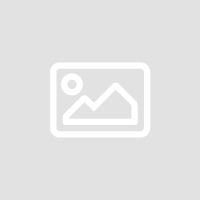 . This family run hostel has a fantastic location in the centre of town with views onto the canal. Staff are helpful and friendly.Hostel organises free walking tours for guests in English and Spanish, leaving the hostel at 10am and 1pm plus they offer free beer tastings on Tuesdays and Thursdays at 6pm- a bed in a 10 bed mixed dorm starts at €21 while a 3 bed ensuite room starts at €84.
Part 5. Ghent to Leuven, 16th March, 2022
Via Intercity train
Found via Omio app
6. LEUVEN
Things to do in Leuven on a budget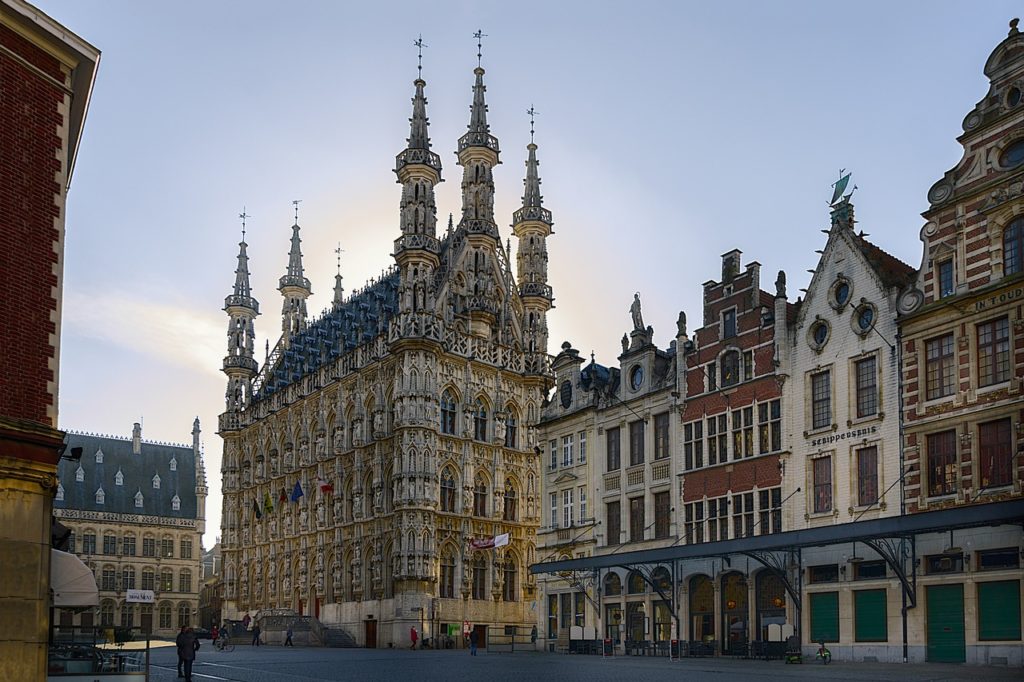 1. The Stadhuis (Town Hall) is a brilliant example of Gothic architecture dating back to 1439. The exterior is remarkably ornate, with spectacular niches.
2. The M-Museum in Leuven has a collection of Flemish Masters, not to be missed.
3. Visit the Stella Artois brewery if you are a beer fan.
4. Visit the University Library. This was majorly destroyed in the First World War by the Germans but was later renovated.
5. Visit the historic centre and St Peters Church.
Where to stay in Leuven on a budget
My top pick for Leuven is the Hostelling International DE Blauwput Hostel With a great location right behind the train station, the hostel gives you say access to all the main attractions. The hostel has a good onsite bar , clean comfortable rooms, great buffet breakfast included in the room price and the staff are friendly, helpful.
Part 6. Leuven to Cologne. 18th March 2022
Via Deutsche Bahn Trains
Cost: €27.70
7. COLOGNE
Things to do in Cologne on a budget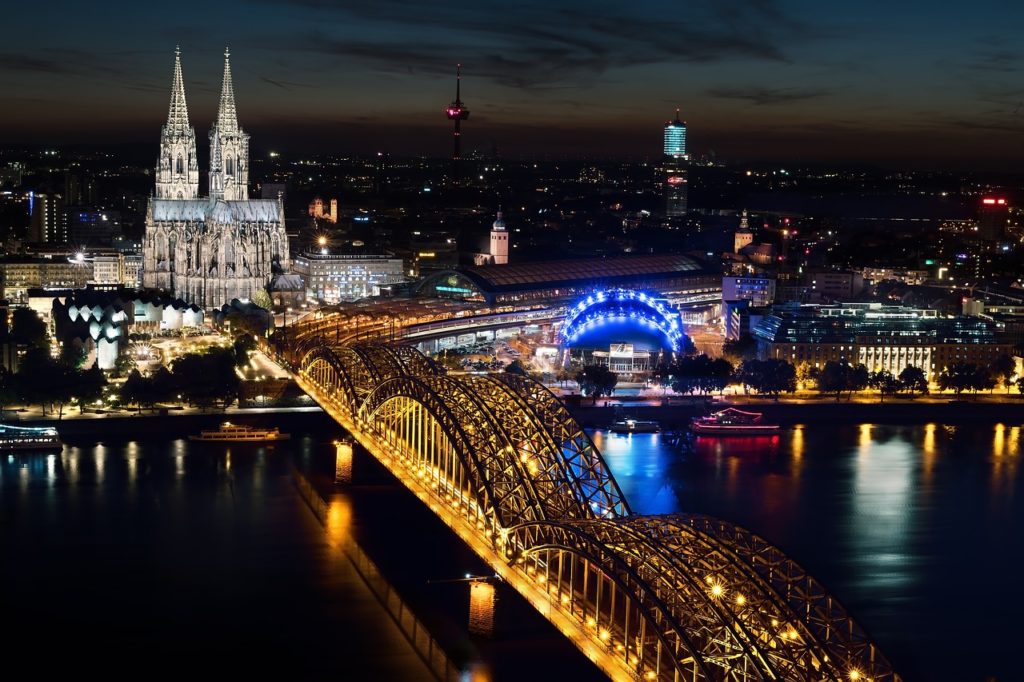 Here are some of my favourite things to do in Cologne on a budget and also checkout my earlier 48 hours in Cologne guide.
1. Visit Köln Cathedral.
2. Walking by the Rhine in the Koln Aldstadt has to be one of life's great experiences.
3. Visit Museum Ludwig.You can feast over a treasure chest of pop art plus you can look forward to some outstanding temporary exhibitions. Time your visit to the first Thursday of the month when locals can visit the museum (Heinrich-Böll-Platz ) for free and tourists pay a reduced price of €7.
4. Cologne has a hive of flea-markets. The best flea markets are held at Wilhelmplatz, at the South Stadium and at the horse track.
Where to stay in Cologne on a budget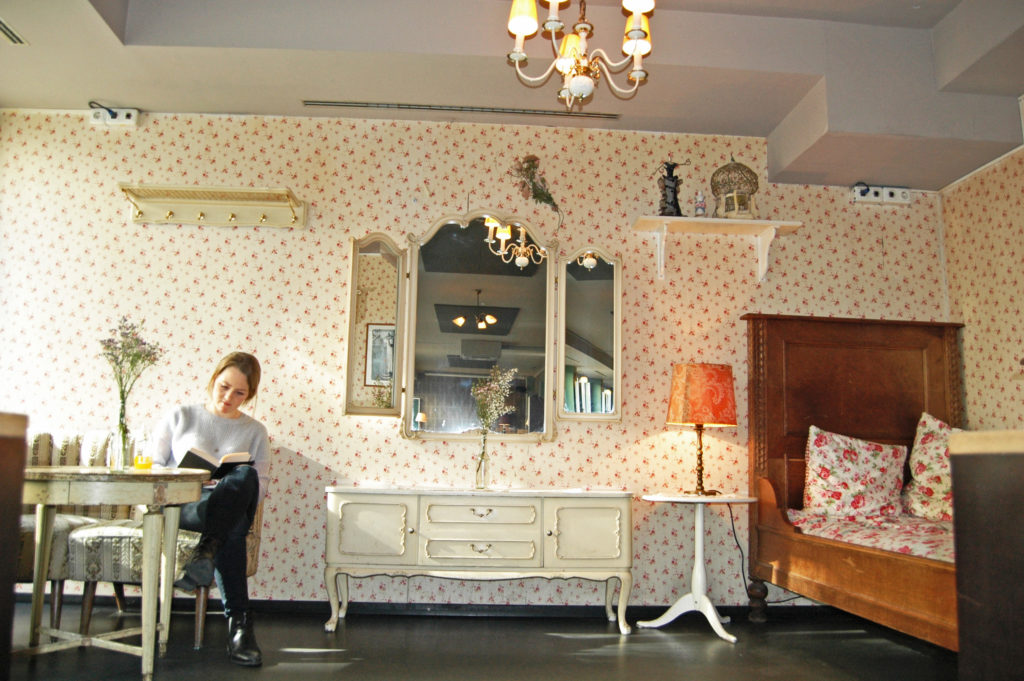 My top pick for Cologne is the fantastic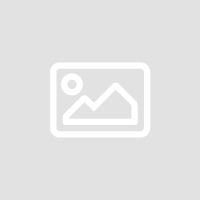 Checkout our new video and guide to the hostel here. As a basic and good alternative , I also recommend the Cologne Downtown Hostel
Part 7. Cologne to Berlin. 21st March, 2022
Via Deutsche Bahn Cost: €18
8. BERLIN
Things to do in Berlin on a budget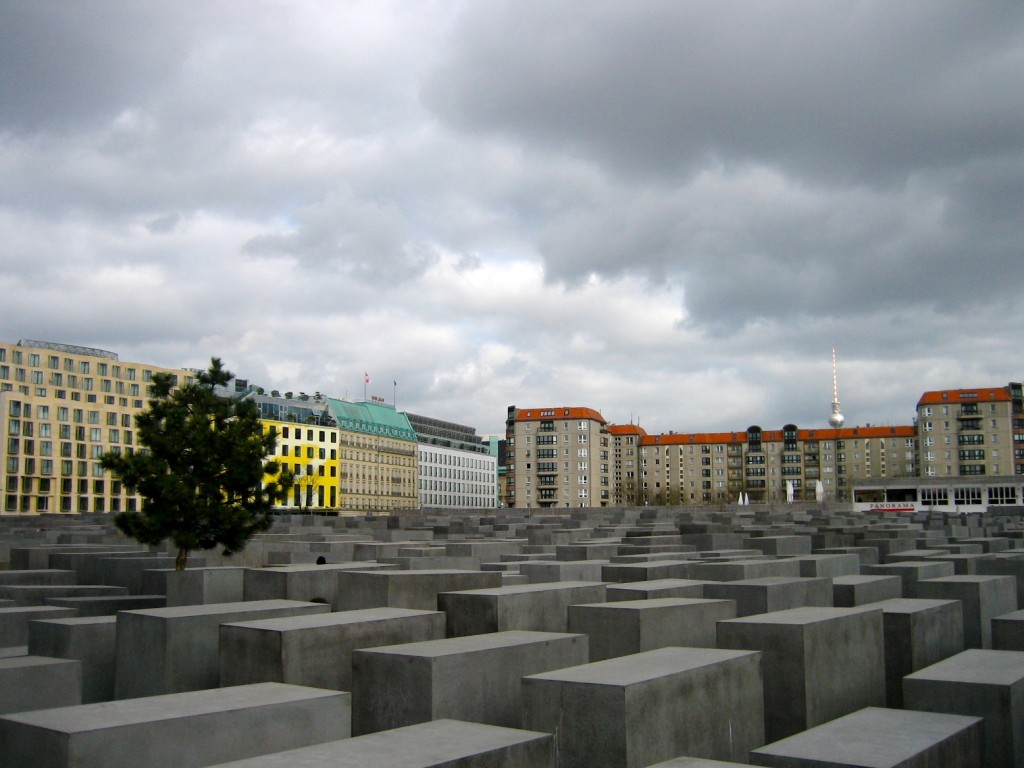 Here are some of favourite things to do in Berlin on a budget but do checkout my new video and guide to cool things to do in Berlin on a budget, my self guided free walking tour Berlin Mitte and self guided free walking tour of Berlin Wedding, one of Berlin's upcoming districts. Also definitely checkout Sam Wood's 15 free things to do in Berlin and 10 movies that inspired me to visit Berlin
1.) Once a symbol of a divided city, the Brandenburg Gate is now the iconic symbol of Berlin and of the reunified Germany and should be visited on a trip to Berlin.
2) A few steps away from the Brandenburg Tor, the Holocaust Memorial is another moving and symbolic architectural gem of Berlin.
3) Enjoy a free lunchtime concert at Berlin Philharmonic on Tuesdays.
4) Invest in the excellent Museum pass Berlin which allows you free entry to all the top museums on 3 consecutive days for just €24.
5) Hop on over to the river Spree embankment in Friedrichshain-Kreuzberg. Here lies the longest stretch of the old Berlin Wall (Berlin Mauer) and is Berlin's most visited tourist attraction.
6) My favourite day trip from Berlin is the historic city of Potsdam. Checkout my recent guide to my favourite things to do in Potsdam.
Where to stay in Berlin on a budget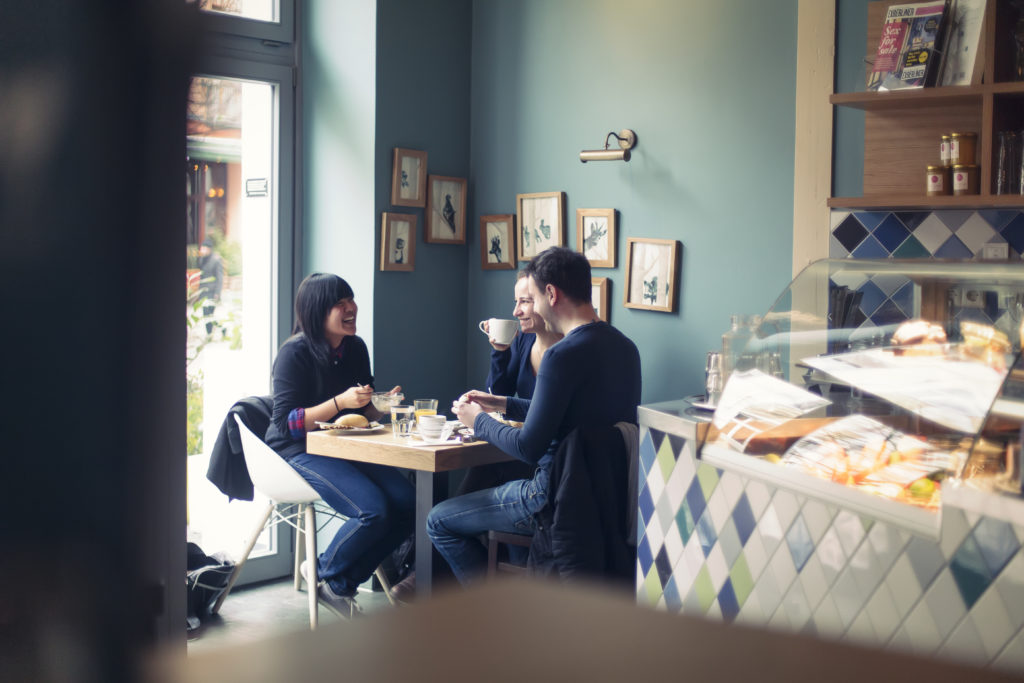 Circus Berlin Hostel
Here is a comprehensive list of the best budget places to stay in Berlin on a budget.
Part 8. Berlin to Budapest. 24th March, 2022
With Wizzair Cost: €11
Found via Skyscanner
or take the EC171 from Berlin to Budapest ( 12 hours , change in Prague ) Cost- €43 via Omio
9. BUDAPEST
Things to do in Budapest on a budget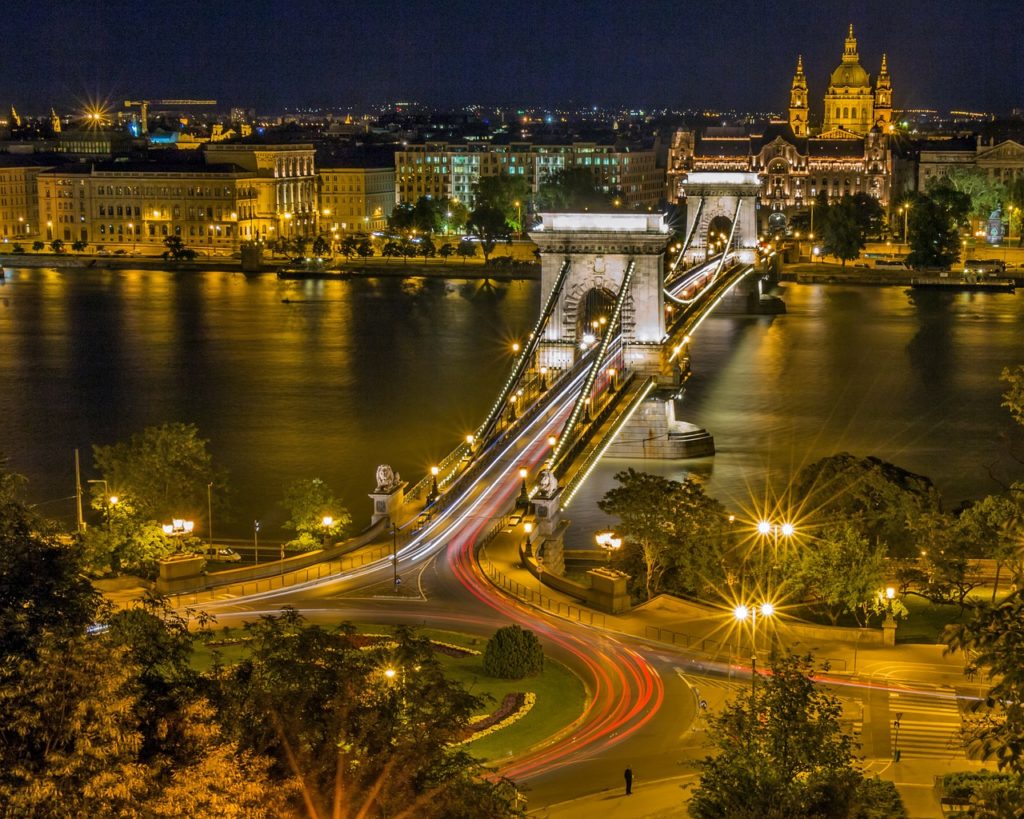 1.Walk to Heroes Square along Andrassy Way and enjoy the fabulous architecture of this square dedicated to the memory of fallen war heroes.
2. Eat your way through the Jewish Quarter. The area has some of the best authentic and most affordable cafes and ruin bars.
3. View the marvelous architecture at St Stephen's Basilica.
4. Kerepesi Cemetery is one of Europe's largest cemeteries. At over 56 hectares in area, viewing the marvellous statues and architecture is a memorable experience.
5. Budapest has many museums that cost very little money to enter. Don't miss The Museum of Fine Arts and the National Museum among others.
Where to stay in Budapest on a budget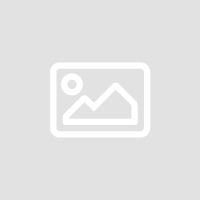 Part 9. Budapest to Venice. 27th March, 2022
With Ryanair. Cost: €22.
Or via Flixbus- Cost €33 ( 10 hour journey)
10. VENICE
Things to do in Venice on a budget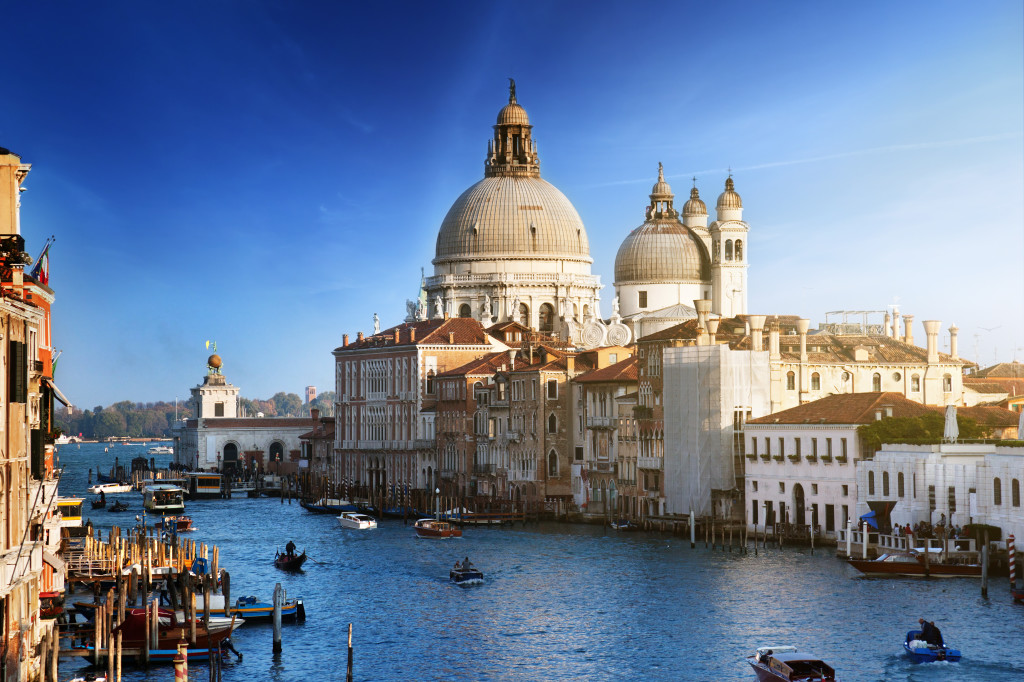 Here are some of favourite things to do in Venice on a budget. If you are foodie, then do checkout my earlier guide to my favourite cheap eats in Venice.
1. Eat at a cicchetti bar in Venice. Cicchetti is a form of Venetian tapas or inexpensive snacks served all day in bars around the city. Locals usually start nibbling 'cicchetti' over glasses of local fine Prosecco, often late in the morning, or as an afternoon snack or in the evenings when locals will go on their version of the pub crawl.
2. Visit the Basilica di San Marco. This famous cathedral dominates the famous square with its imposing presence. It's free to enter and admire the splendid domed interiors.
3. Walk along the Rialto Bridge and take in the cityscapes that have inspired generations of painters and photographers.
4. View Tintoretto's famous 'Marriage Feast at Cana' at the Santa Maria della Salute. The church itself, is an example of Baroque architecture at its best.
5. Take the waterbus to the island of Murano– famous for its glasswares.
Where to stay in Venice on a budget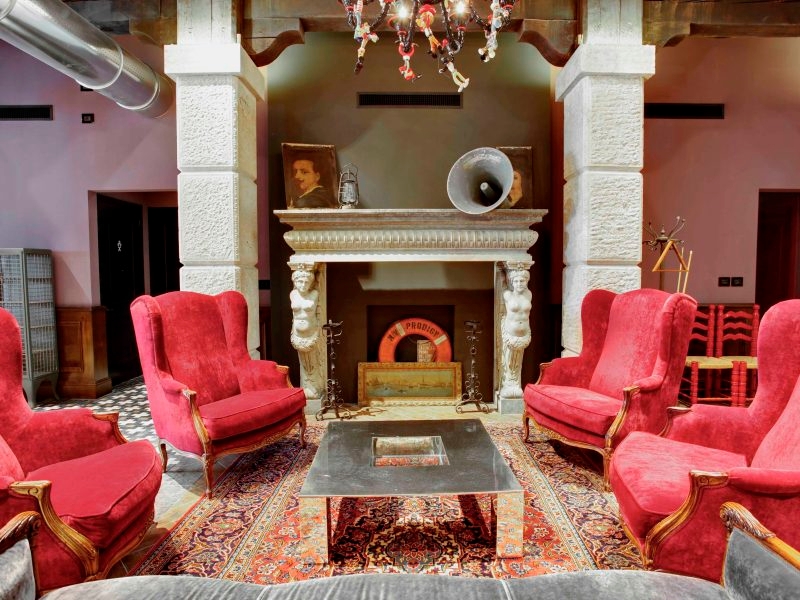 Checkout my guide to my favourite budget places to stay in Venice.
Part 10. Venice to Milan: 30th March, 2022
With Trenitalia. Cost: €20
Found via Omio app
Things to do in Milan on a budget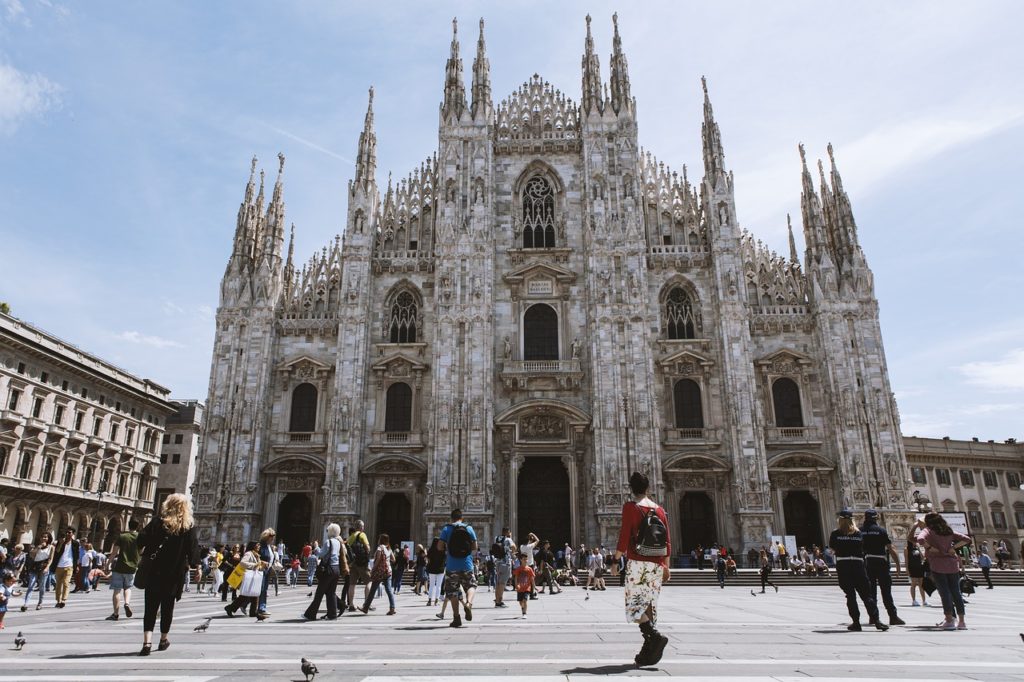 1.Visit one of Milan's many places of worship for free or for a nominal fee. These include the Duomo, Sant'Ambrogio (beautiful ceiling frescoes reminiscent of the Sistine Chapel) and others.
2. Step into the grounds of Castello Sforzesco. This Italianate castle houses museums and other exhibits that cost money to visit, but the green grounds of the castle are free to roam to your heart's content.
3. Visit the Natural History Museum, the Museum's of the Castello Sforzesco, and the Archaeological Museum after 2pm on Friday for free.
4. For a fee of €4 you can climb the stairs to the top of Milan's Duomo for a spectacular panoramic view of Milan.
5. Visit the La Scala Museum for a small fee and gain entrance to one of the most historic and opulent opera houses in the world. It certainly saves on the hefty concert fees.
Where to stay in Milan on a budget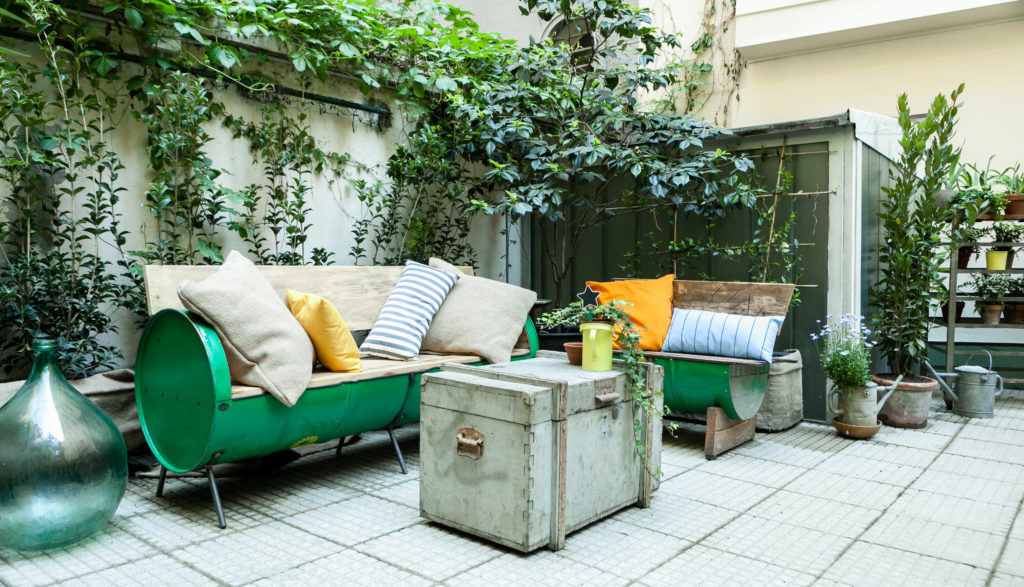 My favourite place to stay in Milan is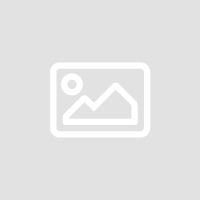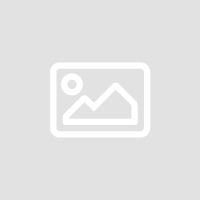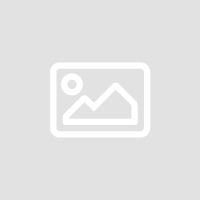 is fantastic too. Amenities in the hostel include.. free Wi-Fi, cozy common room, all inclusive Mediterranean style breakfast (on demand), ping pong tables, library.
Part 11. Milan to Bologna: 1st April, 2022
With Trenitalia. Cost: €10. Found via Omio
12. BOLOGNA
Things to do in Bologna on a budget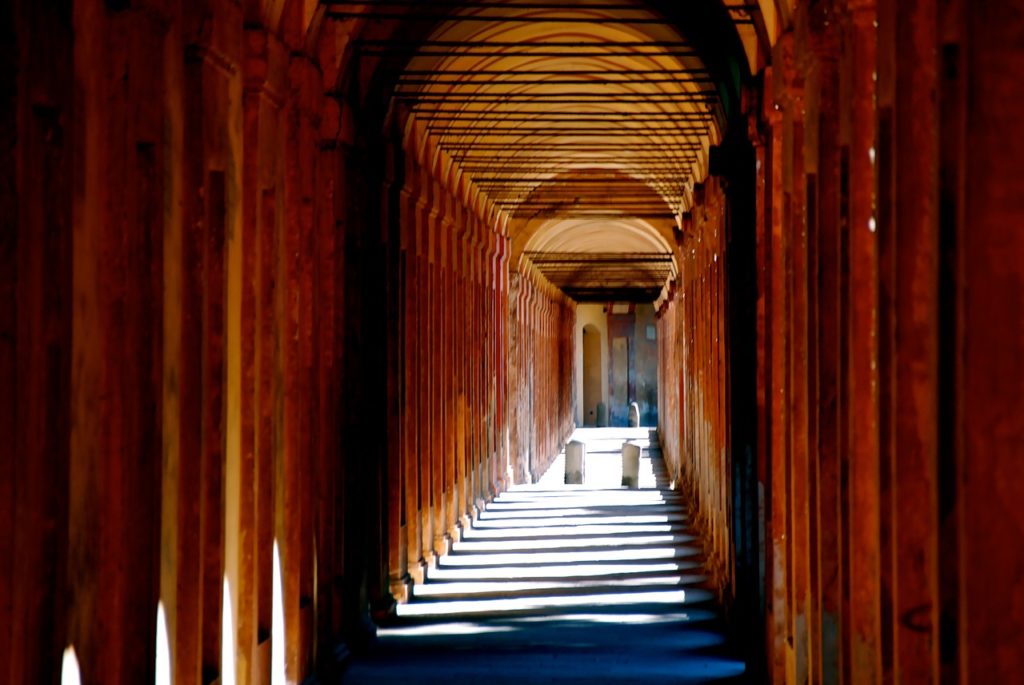 The real charm of Bologna does not lie in a museum but in the simple act of walking under the row of porticos and just observing the flow of everyday life. One of the most captivating streets to catch the flow of life in this city is Via Zamboni which besides being home to the Teatro Communale is also home to the University of Bologna.
Bologna is the city of porticos and walking under these historic colonnades is one of the highlights of any trip to this city. The perfect way to admire these iconic porticos and also walk off the excesses of the day is to undertake the unique journey of travelling under 666 arches (the longest arcaded walk in the world) to the UNESCO world heritage site of Santuario della Madonna di San Luca (Via di San Luca 36), a beautiful basilica that lies outside the city perched on a hill. The walk to San Luca begins at the arches at Meloncello. It's quite a hike but a spiritual experience.
Visit the Museum of the History of Bologna housed in the beautiful Palazzo Pepoli. The museum condenses the 2220 years of the city's history into a few hours, helping you retrace the amazing historical, cultural, artistic and scientific heritage of the city of Bologna. The entry fee is €5.
Visit one of the most important, historic buildings in Bologna- the Archiginnasio, home once upon a time to the oldest university of Western Europe (1088 )- the University of Bologna. Present day it functions as a library. However the main draw for visiting here is the wooden Teatro Anatomico. It's quite morbid and fascinating at the same time sitting on the benches of the theatre gazing up at the skinless humans of Enrico Lelli overlooking the dissecting table. Dating from 1637, this was the first university to allow dissection of the human body.
If you love movies, the best time to visit Bologna is from the end of June till the end of July when the annual open air film festival- Sotto le Stelle del Cinema is held in Piazza Maggiore. It's free for locals and tourists.
Checkout also my 48 hours in Bologna post for more tips.
Where to stay in Bologna on a budget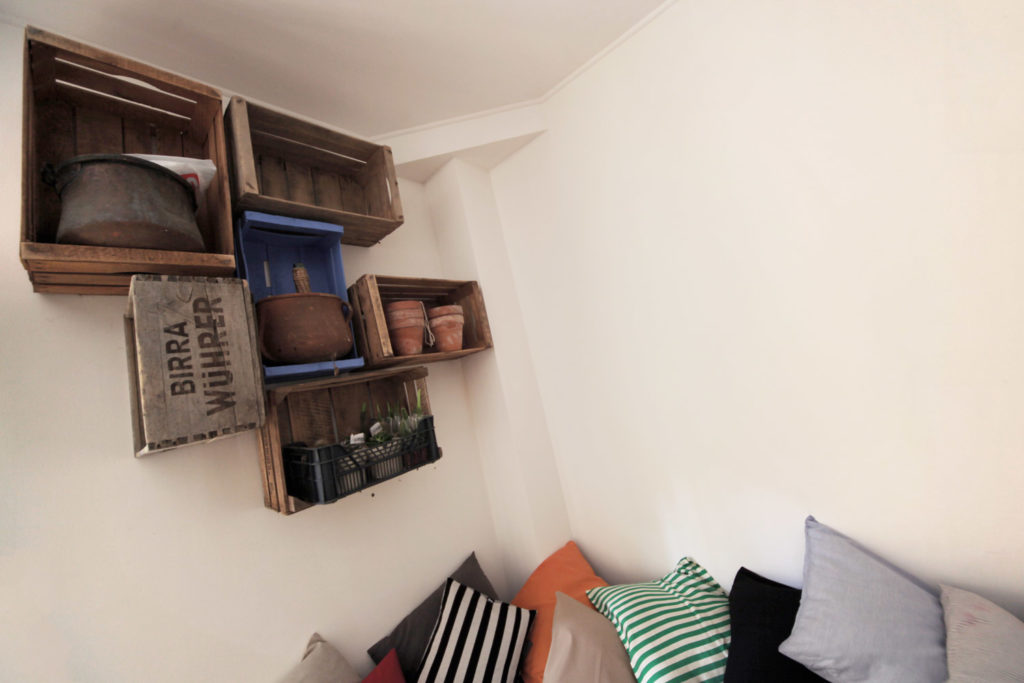 Furnishing using 99% handmade materials inside an old and fascinated building of Bologna downtown ( only hostel in the area )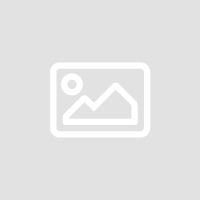 is my recommended place to stay in Bologna. Bathrooms are modern and spacious and each bed has power outlet , curtain, light and coat hook.
Part 12. Bologna to Florence: 4th April, 2022
Trenitalia. Cost: €10
Found via Omio app
13. FLORENCE
Things to do in Florence on a budget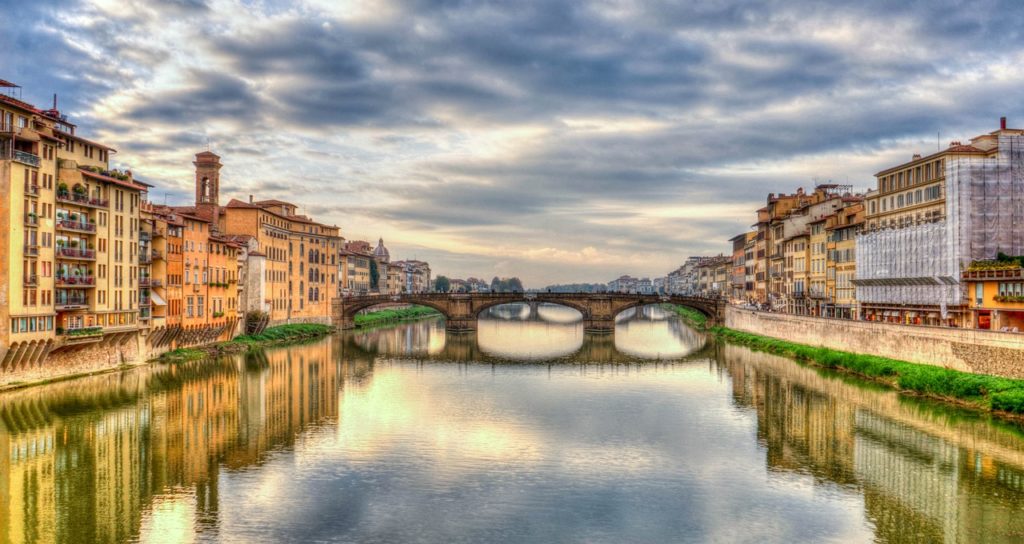 River Arno, Florence
1. Step into Orsanmichele, a church and former granary. The famous statues embellishing the exterior of the church are copies but the originals can be viewed for free inside the church's museum.
2. The first Sunday of each month offers free admission to the city's museums. Please utilize the opportunity to visit the Uffizi Gallery among others, although, be warned that they might be very crowded.
3. Visit one of Florence's many green spaces to escape the buildings and hubbub of human voices. Consider one of the following for your garden oasis: Garden of Cascine, Torrigiani Garden, the Iris Garden or the Etruscan Tomb of Montagnola.
4. Florence, like many Italian cities is an outdoor museum. View the replica of Michelangelo's David at the Piazza della Signoria. There is lots more to view, so keep your eyes open. Admission to the Duomo is free from specific times every day. Don't forget the un-missable photo opportunity of capturing the bronze doors of the Baptistery of St. John, embellished with scenes from the Bible.
5. A trip to one of Florence's many outdoor markets is a real pleasure and an opportunity to steep yourself in the local culture.
Where to stay in Florence on a budget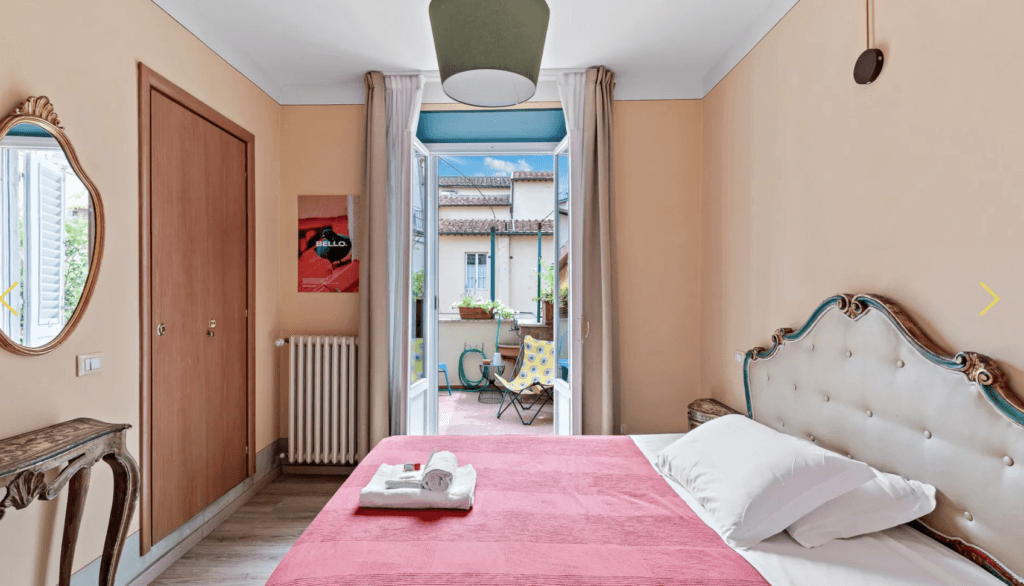 My top pick for Florence is Ostello Bello Florence..
Features here include a fantastic onsite bar, the loveliest and most helpful hostel staff you will meet on your travels, a good breakfast to start your day, a stunning wee terrace and self catering kitchen and also there is an extensive schedule of events planned in 2022.
My other top pick is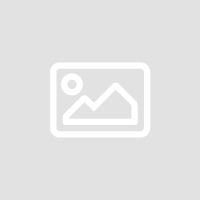 Amenities here include on site restaurant, outdoor and indoor swimming pool, Turkish bath, steam room, sauna, rooftop terrace, free Wi-Fi.
Part 13. Florence to Rome: 6th April, 2022
With Trenitalia train. Cost: €10. Found via Omio app
Things to do in Rome on a budget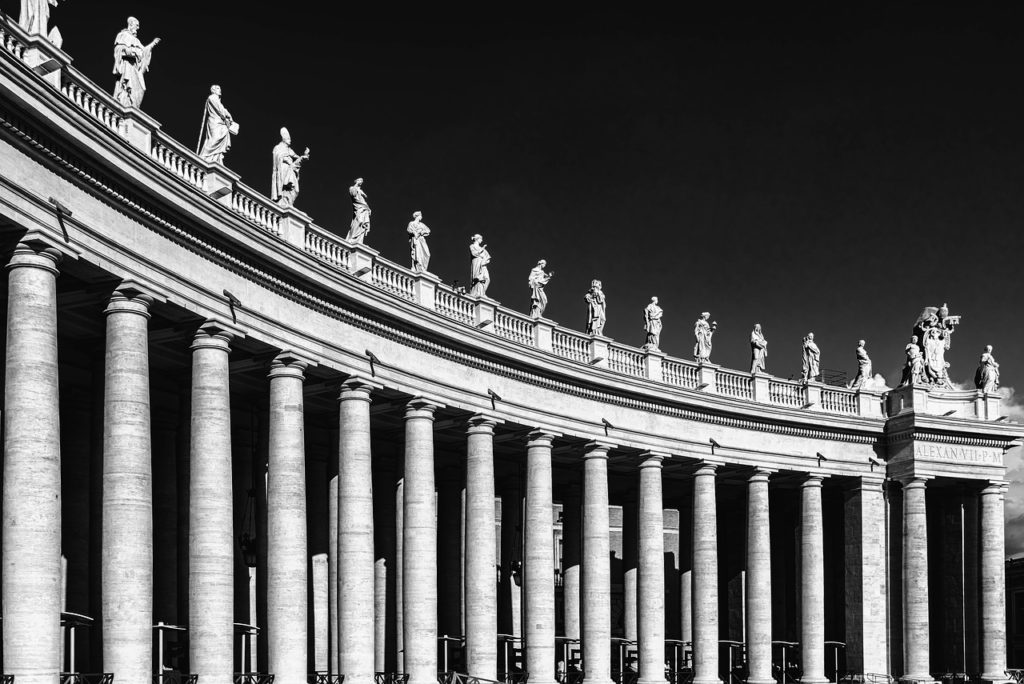 St Peters Basilica, Rome
1. Eat gelato sitting on the Spanish Steps and spend an evening people watching.
2. Visit the Pantheon.
3. Visit the Basilica of St Peter's in the Vatican. Inside, you will be able to view Michelangelo's famous statue Pietà.
4. Enjoy the grounds surrounding the Villa Borghese. Full of leafy, green, shaded pathways, walking leisurely through this beautifully park is an alternative way to enjoy Rome.
5. The Piazza Navona, apart from the splendid fountains and architecture on display at the square, is a great place to watch street performers.
Source https://scottscheapflights.com/guides/cheap-flights-within-europe
Source https://www.nomadicmatt.com/travel-blogs/cheap-ways-to-travel-across-europe-2/
Source https://budgettraveller.org/how-to-visit-15-european-cities-for-less-than-250/