Europe travel insurance for Schengen visa
AXA's Europe Travel insurance offers extensive protection, covering medical expenses up to €100,000 in the following European countries: Austria, Belgium, the Czech Republic, Denmark, Estonia, Finland, France, Germany, Greece, Hungary, Iceland, Italy, Latvia, Liechtenstein, Lithuania, Luxembourg, Malta, the Netherlands, Norway, Poland, Portugal, Slovakia, Slovenia, Spain, Sweden, Switzerland, as well as the United Kingdom, Bulgaria, Croatia, Cyprus, Ireland, Romania, San Marino, Andorra, Monaco and the Vatican.
It also allows you to obtain the travel insurance certificate required with your Schengen Visa application.
Europe Travel insurance:
guarantees a coverage of up to € 100,000 (about US$ 111,000)
covers travellers for up to 180 days
bears the expenses linked to emergency medical care**, hospitalisation**, sanitary repatriation** or death**
offers the refund of your subscribed travel insurance if your Schengen visa application is denied (under certain conditions)
no age restriction, 0 deductible
Do you cover emergency medical costs related to Coronavirus?
We will cover your medical costs related to Coronavirus provided you haven't travelled against World Health Organisation's advice, medical advice, or any other government body's advice in your home country or the country you are travelling to. Emergency and additional travel costs are also covered providing you have stuck to this advice.
Do I need an insurance certificate with Covid protection?
All issued electronic certificates purchased on the axa-schengen site include this disclaimer: "Medical fees related to COVID-19 are covered in the terms, conditions & exclusions established in the insurance policy".
Travel insurance for the European Union and the Schengen area
If you wish to travel to Europe and you do not yet know the details of your itinerary, our AXA Europe Travel insurance is the best choice for you as it will give you the possibility to continue your journey if you decide to visit Ireland or the U.K. for example.
Visit this page to discover all our Schengen visa Insurance warranties.
Will AXA Schengen travel insurance be accepted with my visa application?
Yes ! For over 10 years AXA has been delivering insurance certificates which meet EU countries' requirements to obtain a Schengen visa.
Is the digital travel insurance certificate valid to submit my visa application?
Yes. All you have to do is print it and enclose it with your visa application file. Each AXA Schengen insurance policy is individualized and bears a number that is verifiable on our website.
I don't need a Schengen visa to visit Europe. Can I still purchase your insurance to cover my possible health expenses?
As the saying goes "Better safe than sorry". If the Schengen travel insurance is not mandatory for some travelers, the troubles they might face are still very real. A broken wrist or nasty infection can happen to anyone! We thus strongly recommend that you subscribe to our insurance for travelers visiting Europe to make sure your trip is as safe and peaceful as possible.
How much does Europe Travel, AXA Schengen visa travel insurance cost?
Great news ! Our travel insurance which will allow you to enjoy a peaceful visit to Europe is cheap. For a one week stay, it starts at €30 ($33).
How many days will I be covered by my travel insurance?
Europe Travel insurance covers travellers for up to 180 days (around 6 months). Our Mult Trip insurance covers travellers in Europe for stays of 90 days (3 months) during 1 year
The Schengen Europe travel insurance, an extensive coverage
You are not quite sure of your European itinerary but you need to be covered everywhere, wherever your travels take you for business or pleasure ? AXA Europe Travel is the Europe visa insurance you need to stay anywhere in the Schengen area as well as in any country of the European Union.
After subscribing to your Europe Travel insurance on line, you will receive a certificate by email. You must enclose it with your Schengen visa application: it meets all the requirements of the countries of the Schengen area.
It offers the basic warranties required for your medical and repatriation expense coverage. If you do not provide this travel insurance certificate, your application will not be examined and your visa request will be denied.
Warranties of Europe Travel, AXA's travel insurance for Europe
Europe Travel also offers 4 essential advantages:
Immediate coverage. Your insurance covers you from the first day you need it.
No age restriction
No price variation because of nationality or age
No health questionnaire
If your Schengen visa application is denied, you can ask for your Europe Travel insurance to be refunded.
** Before paying any medical expenses, travellers must first contact AXA Assistance medical service.
This insurance does not cover the country of residence
Ready to subscribe?
Features at Glance
Extended protection

(children, urgent messages, communication, theft, papers, search & rescue costs)
Meets all visas requirements from the European regulation
Medical expenses covered up to 100.000€
Assistance 24 / 7 – Emergency helpline
Cover details
Benefits
Emergency Medical Expenses
Repatriation to country of residence
Emergency medical care
Assistance in case of death
Theft
Countries covered***
Austria, Belgium, the Czech Republic, Denmark, Estonia, Finland, France, Germany, Greece, Hungary, Iceland, Italy, Latvia, Liechtenstein, Lithuania, Luxembourg, Malta, the Netherlands, Norway,
Poland, Portugal, Slovakia, Slovenia, Spain, Sweden, Switzerland, as well as the UK, Bulgaria, Croatia, Cyprus, Ireland, Romania, San Marino, Andorra, Monaco and the Vatican
Visit our Low Cost insurance page and our Schengen insurance for 1 year page to see the full benefits offered by AXA Schengen.
European travel insurance

USE CODE: BLACK
Travel insurance Europe
Europe might be a big place, but that doesn't mean your travel insurance for Europe has to have a big price. Whether you're after cover for a one-off holiday or multiple trips throughout the year, InsureandGo can save you money.
Our Coronavirus Travel Insurance is rated Superior by a leading UK Consumer Champion. All of our policies will cover you if you catch Coronavirus.
What's covered with Europe travel insurance?
As standard, our policies offer a range of benefits, some of which include:
Medical expenses and hospital benefit
Cancelling and cutting short your holiday
Delayed departure
Personal belongings and baggage
Personal accident and liability
Abandoning your trip
Accommodation cover covering over 100 sports and activities
Personal money, passport and travel documents
Legal expenses
Another thing to note is that our European holiday insurance policies even include some countries that aren't in Europe! When choosing annual travel insurance for Europe you'll also be covered for all countries bordering the Mediterranean sea, plus Madeira and The Azores. See below for the full list.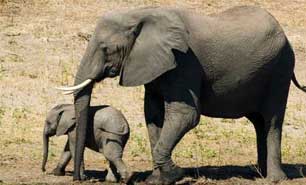 We can cover your kids for free!
If you're going away with your children, we can cover them on your policy at no extra charge, whether you buy an annual policy or single trip cover.
Useful bits
For everything else, contact us.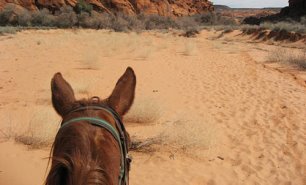 We cover over 50 activities!
All of our travel insurance policies come with cover for over 50 activities and sports as standard, so you can get up to more on your trip.
We want you to have the best experience as possible on your trip to Europe, so we've put together a table of facts and some important information which you might want to know before your trip.
Spring – March to May
Summer – June to August
Autumn – September to November
Winter – December to February
Which countries are included in Europe Travel Insurance?
Our cover for European trips includes the whole of Europe, plus a whole lot more! Our policies cover countries to the west of the Ural mountains, and those surrounding the Mediterranean. Places such as Russia, Israel and Egypt are included in our travel insurance to Europe.
If you buy an annual multi-trip policy for Europe, you'll be covered to travel as often as you want in:
Albania
France
Montenegro
Andorra
Georgia
Morocco
Armenia
Germany
Netherlands
Austria
Gibraltar
Norway
Azerbaijan
Greece
Poland
Azores
Holland
Portugal
Balearics
Hungary
Romania
Belarus
Iceland
Russia
Belgium
Ireland
San Marino
Bosnia And Herzegovina
Israel
Serbia
Bulgaria
Italy
Slovakia
Canary Islands
Latvia
Slovenia
Croatia
Liechtenstein
Spain
Cyprus
Lithuania
Sweden
Czech Republic
Luxembourg
Switzerland
Denmark
Macedonia
Tunisia
Egypt
Madeira
Turkey
Estonia
Malta
Ukraine
Faroe Islands
Moldova
United Kingdom
Finland
Monaco
Is Turkey included in Europe holiday insurance?
Yes, you can travel to Turkey with InsureandGo's European policies!
Why are Egypt, Morocco and Tunisia covered by Europe travel insurance?
As well as being close to Europe geographically, countries such as Egypt, Morocco and Tunisia are close to Europe in terms of claims costs. This means we can include these countries in our Europe travel insurance, so our customers don't have to pay out for more expensive Worldwide cover.
Do I need a visa to travel to Europe?
Currently, British passport holders are allowed to travel through the Schengen zone* without visas for a maximum of 90 days.
Make sure you check out the latest travel advice for travelling to Europe to ensure you have the correct cover for your trip.
*The countries which are part of the Schengen zone are:
Austria, Belgium, Czech Republic, Denmark, Estonia, Finland, France, Germany, Greece, Hungary, Iceland, Italy, Latvia, Liechtenstein, Lithuania, Luxembourg, Malta, Netherlands, Norway, Poland, Portugal, Slovakia, Slovenia, Spain, Sweden and Switzerland.
Healthcare in Europe
UK residents should carry their European Health Insurance Card (EHIC) or Global Health Insurance Card (GHIC) when travelling in the EU. This will entitle you to free, or reduced cost, medical treatment, but it's important to still have travel insurance in place to cover any additional costs that the cards don't cover, or to pay for repatriation back to the UK.
Please note that although Iceland, Norway, Switzerland and Lichtenstein used to accept the EHIC, post-Brexit neither the EHIC nor the GHIC will work in these non-EU countries.
It's always important to check with your GP at least four to six weeks before you go to see if there are any necessary vaccinations needed for the destination you're travelling to.
Travel Insurance For Trips To Europe
Editorial Note: We earn a commission from partner links on Forbes Advisor. Commissions do not affect our editors' opinions or evaluations.
Getty
Compare & Buy Travel Insurance For 2022
Compare Quotes With Over 22 Travel Insurers
European countries are welcoming U.S. tourists with open arms—and Americans are eager to travel again. Europe is packed with history, beaches, chic cosmopolitan excitement and religious treasures. The destination is particularly appealing because there are ample direct flights and you can visit more than one country in one big trip.
If you're making European travel plans, don't forget to lock in travel insurance.
Canceling a European Trip
When you're planning a great trip to Europe the last thing you want to do is think about canceling it. But planning ahead in case you have to cancel is smart, especially if you're putting down plenty of euros on a vacation.
Trip cancellation insurance can return 100% of your pre-paid, non-refundable trip expenses if you have to cancel for a reason covered by the policy. Reasons generally include sudden sickness or the death of a close family member. Check your policy for the list of acceptable reasons for making a cancellation claim.
"It helps when you've spent a significant amount on making deposits and payments upfront and want to protect that investment," explains Lisa Cheng, a spokesperson with World Nomads, a travel insurance company. Other reasons could include weather emergencies or terrorist emergencies, either in the U.S. or Europe.
Additionally, if you're planning to go to certain countries in Eastern Europe, you should research well in advance any travel alerts related to increased incidents of crime or civil unrest, says Scott Adamski, spokesperson with AIG Travel.
For example, you might consider an optional upgrade like AIG Travel's Security Bundle, which provides:
Additional coverage in case of a security evacuation
AIG's Flight Guard (accidental death and dismemberment insurance)
Coverage for trip cancellation/interruption due to riot or civil unrest
If you want the highest tier of flexibility to cancel a trip, consider upgrading your standard travel policy to "cancel for any reason." This allows you to cancel the trip for reasons covered in the base policy, like fear of traveling or simply changing your mind. Reimbursement is usually 50% or 75% of trip costs.
To use this coverage you must cancel your trip at least 48 hours in advance. You can't wake up and cancel the trip the day you're scheduled to leave.
Also, the flexibility comes at a price: Usually about 40% more than a standard travel policy.
Trip Delay Insurance
Whether you're going to one European country or visiting multiple destinations, travel delay insurance could be considered an essential coverage for visitors to Europe, especially if there are multiple legs on your trip.
"This benefit can reimburse you for covered expenses that you've had to incur because of airline or weather delays—for example, hotel stays, meals, taxis—up to a per day and total maximum benefit amount," explains Cheng.
There are two things to remember about travel delay coverage: It usually starts only after a minimum amount of time (for example, six hours), and the delay has to be caused by a problem defined in your travel insurance policy, says Cheng.
Trip Interruptions in Europe
There's another benefit to travel insurance that could potentially save you a lot of money: Trip interruption coverage. Because a trip to Europe often includes several stops, you likely have multiple deposits paid in advance, especially during peak travel months.
If you need to return home due to a child's health emergency—or other reasons listed in the policy—you can use your trip interruption benefits to cover last-minute flight changes, and recoup any deposits, payments and expenses that you will lose.
Getting Medical Insurance for Europe
Any international should mean a purchase of travel medical insurance. While traveling in Europe, your U.S. health plan (including Medicare) likely does pay for medical expenses like hospital bills, ambulance costs or doctor visits if you require medical attention.
A robust travel insurance policy will provide medical expense coverage in case you get sick or injured during your travels. Make sure you purchase your travel insurance at the time you book your trip. If you have a pre-existing medical condition, some policies grant a waiver if you buy your travel insurance within two to three weeks of booking your trip.
European travel generally includes day trips and tours with lots of walking. There are also foods that may not be cooked or prepared in the manner you are accustomed to. If you suffer food poisoning from dining out, or trip over a broken sidewalk, travel medical insurance is your safety net.
Medical Evacuations on a European Trip
Europe offers world-class medical centers, but you may not be in close proximity to one if you have an accident or fall ill.
For example, if you are in a port city along the Rhine River and you develop a reaction to shellfish you ate at a waterside café, getting medical attention quickly is required. There may be a local health clinic there, but if you develop life-threatening reactions like organ failure, a large hospital is best.
This is where emergency medical evacuation coverage can make a huge difference. Your travel insurer's 24/7 emergency assistance team can dispatch a medevac to take you to a hospital to treat your serious condition. If your condition is serious enough you could also be transported back to the U.S. for medical care. This is why it's good to have a high level of emergency evacuation coverage.
Insurance for Baggage and Belongings
Any travel overseas comes with some risk. In Europe losing your passport is particularly inconvenient if you need to show an ID at the airport or on a train.
Your travel insurance company's assistance team can help direct you to get a temporary passport and identify the location of the closest consulate, says Cheng at World Nomads.
While in Europe, it's important to take precautions against crime. Petty crimes and the theft of personal belongings is fairly common, especially in tourist areas packed with people. Don't draw attention to yourself with flashy jewelry or expensive clothing or accessories.
If you do become the victim of pickpockets or thieves, report the crime to your tour company (if you have one) and the local authorities. You can make a claim under baggage/personal effects coverage for stolen items but you will need to provide documentation. Baggage coverage pays for the depreciated cost of your belongings, not the cost to replace them with new items.
Source https://www.axa-schengen.com/en/travel-insurance-europe-carefree-travel
Source https://www.insureandgo.com/travel-insurance/europe/
Source https://www.forbes.com/advisor/travel-insurance/destinations/europe-trip/