Do Americans require a visa for visiting Europe? in 2021? All you need to know about the EU's change in entry regulations.
With countries like Spain, France, Germany and Italy, Europe is undoubtedly the most frequently visited continent of the world. However, travel these days is in constant flux. So many are asking: do Americans require a visa for visiting Europe?
Europe welcomed more than 40 million foreign visitors in 2019. Besides offering few of the best museums, cuisines and architecture of the world, Europe has always been one of the most popular destinations for travellers from the US. And they usually don't require owning a tourist visa for visiting majority of the countries.
In 2016, the European Union (EU) was planning to introduce the new rule where US and Canadian travellers would require visas for entering Europe. However, as the lawmakers dropped the execution of the plan till further notice, the Americans literally breathed a sigh of relief. Nevertheless, this piece of good news wasn't for the long term.
Since the 1st of January, 2021, all US citizens traveling to the Schengen-zone countries of Europe will require registering through the ETIAS or the European Travel Information and Authorization System. Irrespective of the duration for which you're visiting the country.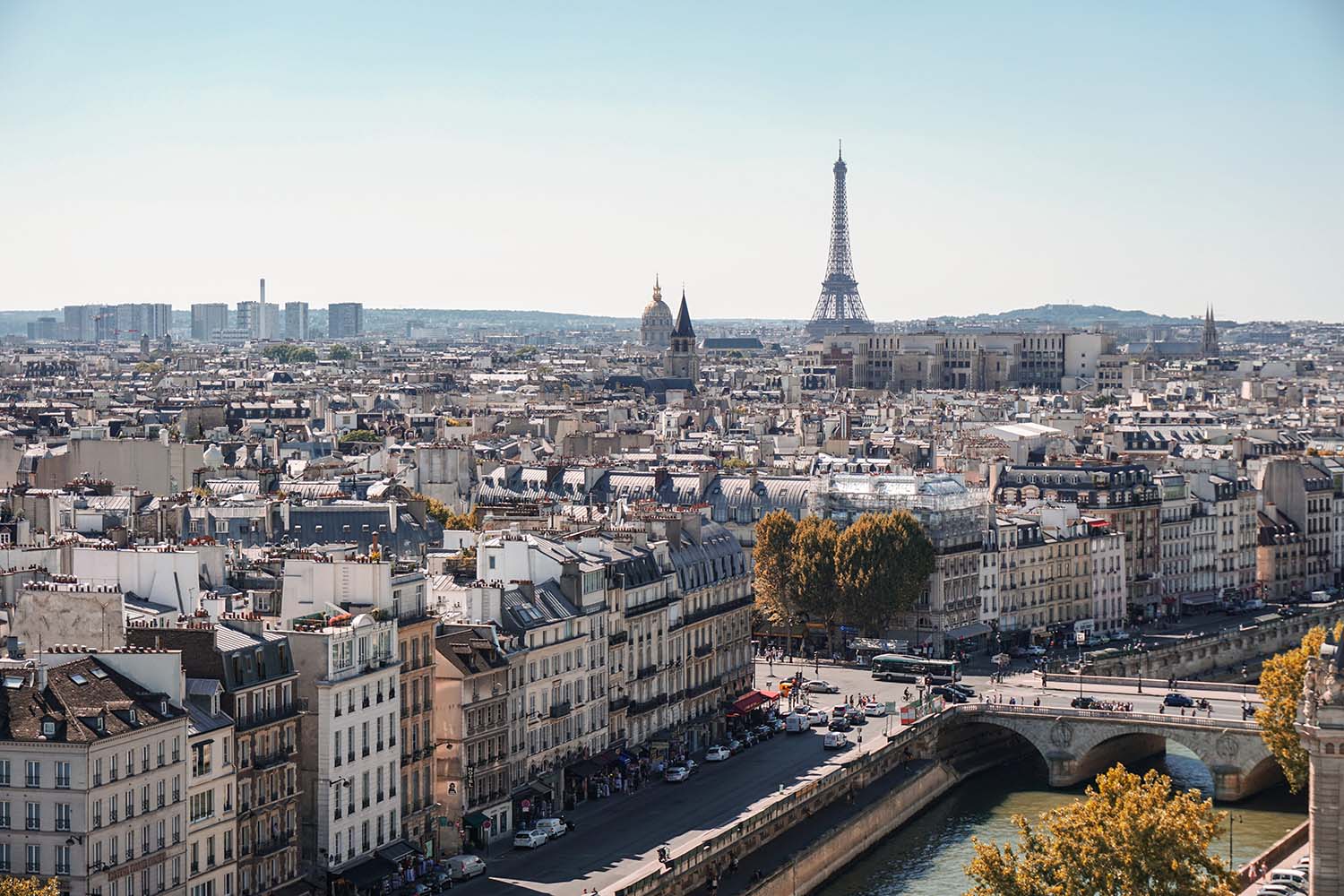 Photo, Alexander Kagan.
What is ETIAS? Is this a VISA?
Well, according to the European Union, this is not a VISA. Instead, as per their opinion, the citizens of visa liberalisation countries will keep traveling the EU without a visa but they just have to focus on the ETIAS requirements for US citizens.
They should get an authorisation for traveling, through ETIAS, before initiating their trip. No, if you thought you have to visit the consulate for all this, you're wrong. Neither will the ETIAS travel authorization impose any of the VISA-like obligations nor will it require any collection of biometric data. There's much less information required than what is needed during the procedure of visa application.
How can I get the travel authorisation?
Hey there, before you go off to cancel your 2021 trip to any of the Schengen countries, bear in mind that ETIAS authorisation isn't a difficult task. All you need are a passport that is valid for three months after your intended stay in the destination country. Also a debit/credit card and an email account.
For the VISA application, travellers should fill out the ETIAS registration form and enter their full name. Their place of birth. Present address. Along with various other nationality and passport details. They also have to write answers to questions on terrorism, drug abuse, human trafficking, employment history, criminal history and past travel record to Europe. As per officials, you'll just take ten minutes to complete this questionnaire.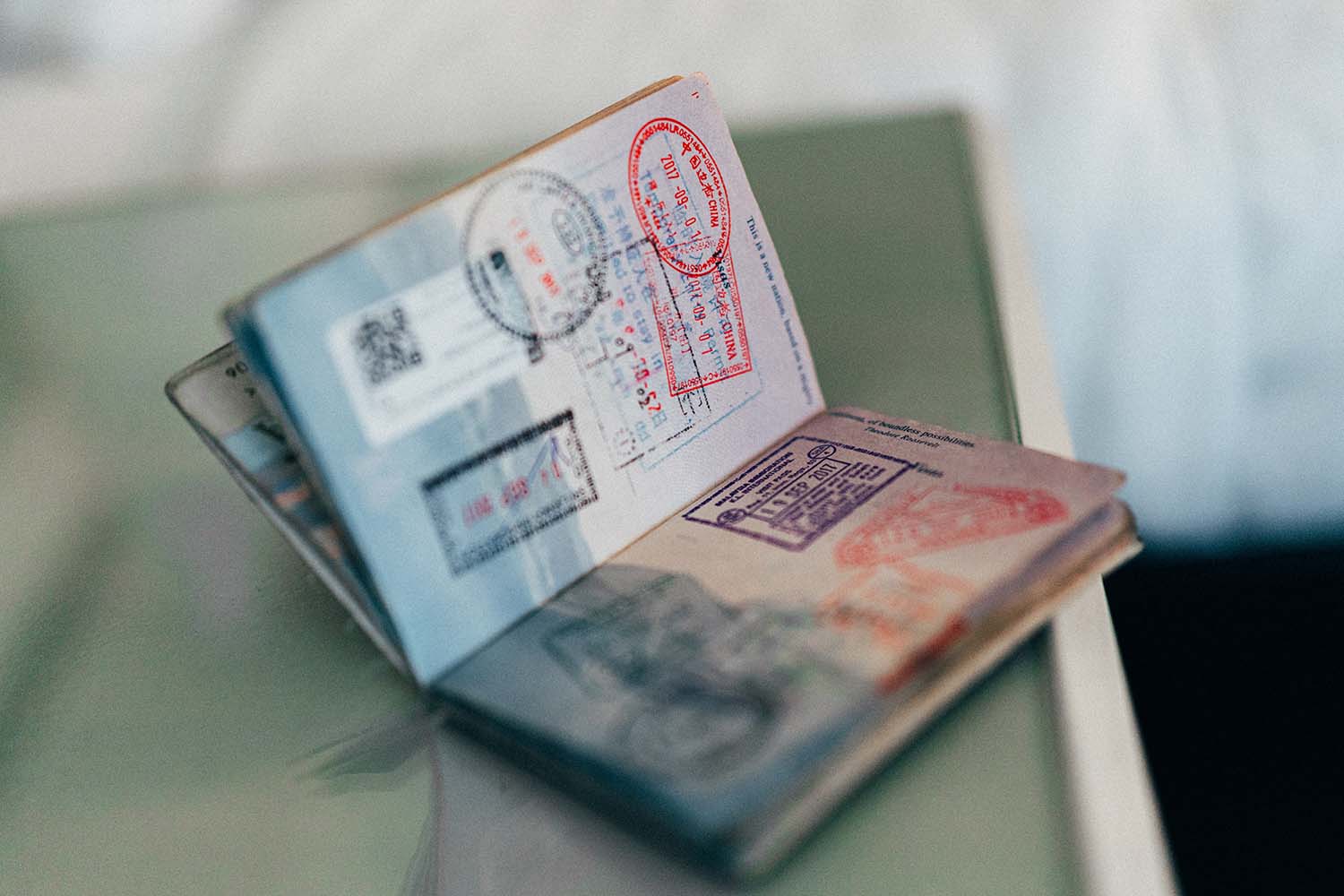 Are there any chances of getting denied?
The officials of European Union assure us that a minimum of 95% of the applicants get approved within few minutes. However, if you're the unlucky one and your application gets denied for some valid reason, you'll be given 96 hours to offer new documents as requested by the officials. You also enjoy the right to an appeal.
Do I need multiple approvals if I plan to visit multiple countries?
No. Just one approval will cover all the countries that you visit in the Schengen zone.
Is the US only being chosen for the ETIAS?
No. As per an EU official, ETIAS is very soon going to be a travel documentation for each and every traveler who visits Schengen member states without a visa. Presently, the list comprise of 60 countries and US is one among them. This system has started being imposed on the respective countries from early 2021.
What is the reason behind all these new rules?
Just as other regions of the world, Europe has very recently thought of sprucing up its security level to avert any future issues with terrorism and illegal migration. It is also worth mentioning here that the whole US ESTA system also demands pretty much the same details from travellers of Europe who are heading towards North America. The ETIAS system will stay put for many years now.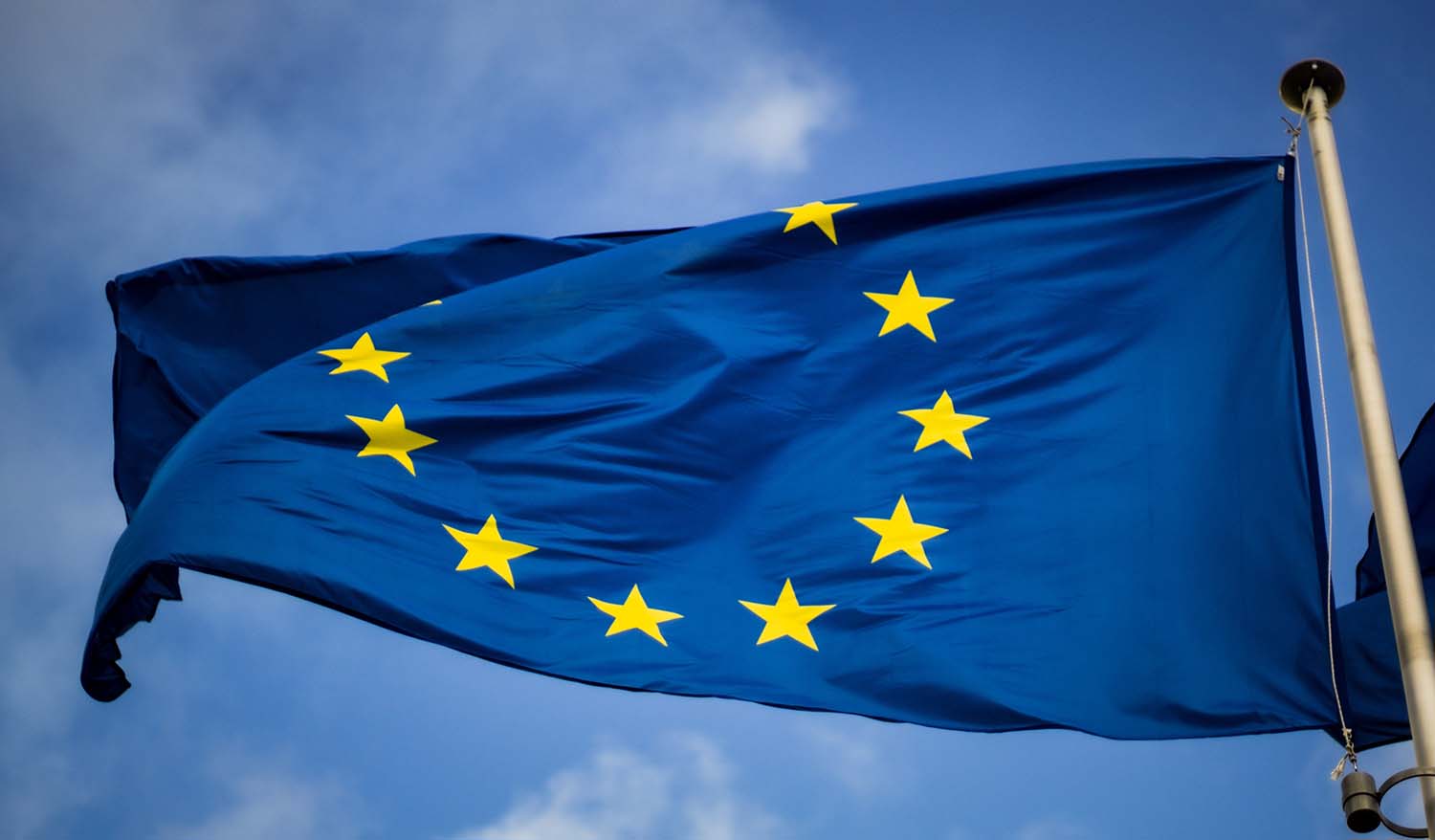 Photo, Christian Lue.
How long is the ETIAS system valid for?
As the application is confirmed and processed, the license to enter Europe will stay valid for three consecutive years. This means you may exit and enter as many times you wish without having to reapply. However, you won't be allowed to stay longer than 90 days at a stretch.
What are the rules of traveling to Europe in 2021?
So, do Americans require a visa for visiting Europe in 2021? Americans could travel to Europe for less than 90 days without having to own a visa. And they didn't even have to fill out any ETIAS application forms. However, things will be different in 2021 and now you'll need an ETIAS visa to enter Europe.
Therefore, if you're planning to travel to Europe from the US, you should prep up for the ETIAS authorisation so that you don't delay the process of obtaining your VISA which is the ultimate permit to enter Europe.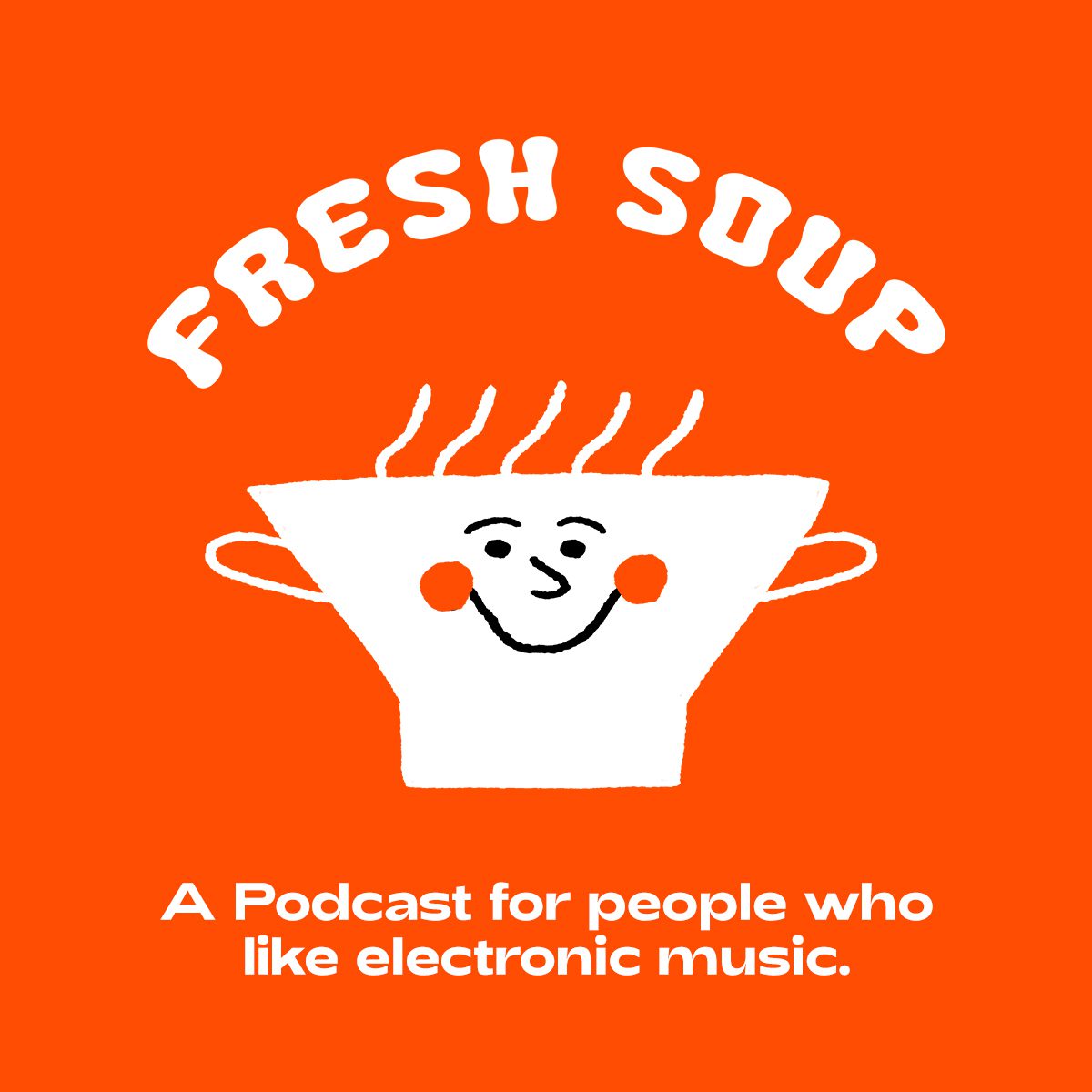 Staff Favourites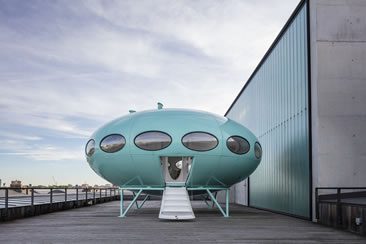 How this 1960s innovation can help us embrace the future now with optimism.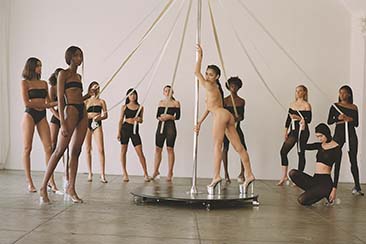 Instantly recognisable, eternally memorable, Carlota Guerrero's singular celebration of the female form documented in new monograph.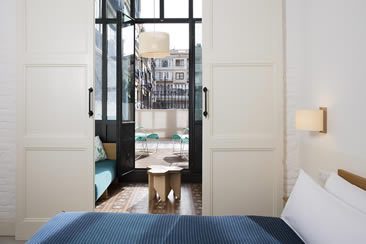 Collaboration is the key to Casa Bonay, a new Barcelona hotel that has creativity at its heart and soul.
Related Stories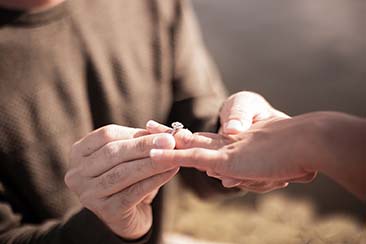 Not everyone has the budget to buy a diamond ring for their loved one. Here's six diamond alternatives that are just as beautiful.
We all love the good things in life, and diamonds are one of them. Diamond rings are the most famous symbol of love, commitment, and eternity. But not everyone has the budget to buy a diamond ring, so we've compiled this list of diamond alternatives.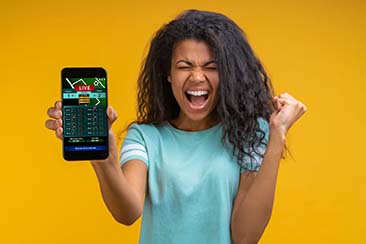 Stake.us Promo Code 2022: Get free money with code MAXIBONUS
Stake.us is an online casino that offers a wide range of casino games, including slots, blackjack, roulette, and poker. The site also has a sportsbook and a live dealer casino. The Stake.us Casino Promo Code 2022 gives players a 5% rakeback on their.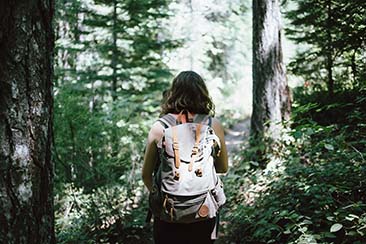 Where to go and what to pack, here's a guide to Australia's best hiking trails and how to pack properly for your expedition.
Whether you're a seasoned tramper or just getting started with hiking, there's something pretty much for any zealous adventurer in Australia. Thanks to its vast wilderness and amazing natural beauty, Australia is home to thousands of hiking.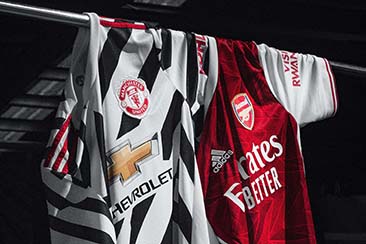 Premier League Betting Odds & Top English Premier League Betting Sites
There are few things more exciting between August and May than Premier League betting – and we've rounded up the best Premier League odds you can get at the best UK betting sites. Our team of football betting experts has been hard at work sifting.
ETIAS Requirements for American Citizens
The ETIAS Online Visa Waiver (European Travel Information and Authorization System) was created for U.S. citizens who wish to travel around Europe for up to 90-days. All U.S. citizens visiting Europe are required to hold a valid ETIAS to enter and travel around all the ETIAS countries.
ETIAS countries – Schengen Area
EU Member States
Non-EU Member States
Micro-States de facto part of Schengen Area
Countries that will be part of the Schengen Area
ETIAS Countries that Require a Europe Travel Authorization for American Citizens
An ETIAS authorization will be required for every American citizen for short-term stays of up to 90-days to travel to any of the ETIAS countries mentioned above. Learn more about the ETIAS application requirements for U.S. citizens visiting Europe.
The ETIAS visa waiver also includes countries that are part of the Schengen Area but not the EU, which means that U.S. citizens will be able to see these nations without the need for any additional European travel documents or requirements. ETIAS visa waiver will also include countries which do not yet fully apply the Schengen acquis but will join in a future.
ETIAS requirements for U.S. citizens
U.S. citizens over the age of 18 will be required to apply online for the ETIAS online visa to enter any of the Schengen Area Member states.
When the online platform goes live in November 2023, all US citizens traveling to Europe for short-term stays will be obliged to have an ETIAS visa waiver with them before their trip. It is key that a U.S. traveler has a valid passport. During the application process, American applicants will be required to provide a current email address. When the ETIAS is approved, it will be sent to the email provided in the application.
American citizens will need to provide personal information on their ETIAS online application such as:
Full name
Place and date of birth
Gender
Home address
Telephone number and email
Education or current employment information
Passport or travel document information
Member state of intended first entry, and
Answer ETIAS background and eligibility questions
To apply for an ETIAS visa Americans are required to:
A valid machine-readable passport
A valid email account – the ETIAS authorization will be sent via email
A valid debit or credit card to pay the application fees
For a successful application, all U.S. travelers should provide accurate information. It is essential that the applicant uses his or her full name, travel document details, and valid payment method.
Once approved, the ETIAS authorization will be valid for 3 years. American citizens holders of an approved ETIAS can travel around the Schengen Area, Croatia, Cyprus, Bulgaria and Romania for a maximum of 90 days for every 180-day period.
Information about the ETIAS Visa Waiver for Americans Citizens
The European Union launched the ETIAS authorization system as a response to the increasing number of tourists, as well as the ongoing migration flows and terrorist threats.
The ETIAS online travel authorization is a well-integrated authorization system that will strengthen Europe's external border policies and ensure internal security while preserving freedom of movement within the Schengen Area. This is achieved thanks to an automated system that gathers information on visa-exempt travelers before their arrival in the EU, to determine irregularities, and security or public-health risks associated with them. ETIAS follows similar models already existing in the USA, Canada, and Australia, among others.
While enhancing safety for the region is a primary goal of the ETIAS travel authorization, there are other relevant aspects of this travel authorization that should be considered. U.S. citizens traveling to Europe will simply have to complete an online application a few days prior to their trip. This European permit will benefit travelers as it reduces procedures and application times. ETIAS is expected to make border checks quicker and more efficient for international visitors.The program will prevent irregular migration and will reinforce Europe's visa liberalization policy.
Every visa-exempt third-country national, including Americans, arriving at the Schengen external borders will be required to hold an approved ETIAS authorization.
Which countries do not need a visa to travel to Europe?
This website does not belong to, nor is it affiliated with, the EU. The official website of the European Union is europa.eu.
Over more than 50 countries do not need a visa to travel to Europe, specifically the Schengen Area.
For visa-free countries, the European Union will launch the European Travel and Information Authorisation System (ETIAS) in November 2023.
ETIAS is not a visa, it is an electronic travel authorisation that can be easily obtained through an online application.
Through the system, visa-exempt foreigners will need to get an ETIAS to visit Schengen countries for stays of up to 90 days.
Although ETIAS will become a new entry requirement for Schengen countries, it will only take travellers a few minutes to complete the registration. Most applications should be approved shortly after they have been submitted.
Nationals from the following countries are eligible to apply for ETIAS and visit Europe without a visa:
Country of origin of the traveller to Europe
Which countries can I visit in Europe without a visa?
If you are from one of the countries listed above, which have a visa-free agreement with the EU, you may visit the Schengen Area without a visa for short term stays.
However, please note that not all European member countries are part of the Schengen zone. The Republic of Ireland, for instance, is not a Schengen member country.
What countries are in the Schengen Area?
The Schengen Area is made up of European nations that have abolished controls at their shared external borders.
There are 22 EU member countries, 4 member countries of the Free Trade Association, and 3 micro-states in the Schengen Area.
Nationals from countries that do not need a visa to travel to Europe will have to apply for an ETIAS travel authorisation, starting in November 2023.
ETIAS will also be a requirement to travel to Member States that have not yet fully adopted the Schengen Agreement. These include:
Third-country nationals who are not visa-exempt need a Schengen visa to enter the Schengen zone.
To visit countries outside Schengen, it is necessary to contact an embassy. For instance, to enter the United Kingdom, foreigners must meet the respective entry requirements.
How to travel to Europe without a visa
To travel to Europe without a visa, you need a passport with a minimum validity of at least 3 months beyond the period of your expected stay in the region.
However, be sure to check that you are from a visa-free country before booking your trip.
Additionally, all foreign visitors are advised to get travel or health insurance in case of an emergency.
Schengen Area countries do not require foreign visitors from visa-exempt countries to have a visa. However, EU countries that are not Schengen members have their own entry requirements.
Which European countries are not in Schengen?
The European countries that are not part of the Schengen zone are:
Albania
Armenia
Azerbaijan
Belarus
Bosnia & Herzegovina
Bulgaria
Croatia
Cyprus
Georgia
Ireland
Kosovo
North Macedonia
Moldova
Montenegro
Romania
Russia
Serbia
Turkey
Ukraine
United Kingdom
These European countries have their own specific visa requirements which may differ from Schengen regulations. However, ETIAS will be a requirement for incoming Schengen members such as Croatia, Cyprus, Bulgaria and Romania by November 2023.
Which visa-free countries will need the ETIAS travel authorisation?
The countries that will need an ETIAS travel authorisation are the countries exempt from a visa to travel to the Schengen Area.
A citizen from one of the eligible countries will simply need an Internet connection and a computer, mobile, or tablet to complete the ETIAS online form.
Eligible travellers should meet the ETIAS requirements before completing the form. To successfully get ETIAS, applicants need a valid passport, an email address, and a debit or credit card to pay the ETIAS fee.
To complete an ETIAS application, travellers must provide their personal information, travel details and passport information.
Each applicant must answer a series of security questions related to their health status, criminal background and if they have visited conflict zones in recent years.
It is expected that most ETIAS applications will be processed in a matter of minutes.
However, in some cases, some ETIAS applications might be processed manually to verify the accuracy of the traveller's data.
All the information provided by a traveller is contrasted with international security databases and the Schengen Area.
Who needs to get the ETIAS visa waiver to travel to Europe?
Any citizen of an eligible country wishing to travel to Europe without a visa, specifically to the Schengen Area, will have to register in the ETIAS system before boarding their flight.
The ETIAS visa exemption is a security measure to improve immigration control upon arrival in European territories.
The EU is committed to making Europe more secure. They hope to achieve this by implementing the ETIAS system and pre-screening visa-exempt travellers before they arrive in European territory.
Foreigners who wish to visit any member country of the Schengen Area must either obtain a Schengen visa or, as of November 2023, get the ETIAS visa waiver.
Once the EU launches the system, it will be necessary to get the ETIAS authorisation at least 72 hours before departure.
All travellers, including minors, must register through the ETIAS system to visit a Schengen country.
Once approved, ETIAS is valid for 3 consecutive years, allowing stays of up to 90 days within an 180 day period.
Source https://www.we-heart.com/2021/11/24/do-americans-require-a-visa-for-visiting-europe-in-2021/
Source https://www.etias.us/us-citizens/
Source https://www.etiasvisa.com/etias-news/countries-do-not-need-visa-to-europe