How Much Does It Cost to Travel Around the World?
One of the most popular questions we get asked is how much does it cost to travel around the world. This was our biggest question too, before we decided to take a big trip like this.
It costs a lot less than you probably think. Traveling long term, several months or longer, costs a lot less per day than what you might normally spend on a typical 10 day overseas trip.
There are a lot of factors that influence how much you will spend…which countries you visit, the types of accommodations you stay in, how often you move between cities, your mode of transportation, and how many tours and activities you do. In this post, we will shed some light on the costs associated with around the world travel, and give you a ballpark estimate on what to expect if you have plans for a trip like this.
Table of Contents
Factors that Influence the Cost of Long-Term Travel
The Countries you Visit
If you spend a lot of your time in developed countries (Europe, Australia, New Zealand, and Japan) your costs will be very high. In Europe and Australia, per person costs average $125 per day. For our family of four, we averaged $350 per day in these countries.
Asia, Africa, and South America are cheaper. In places like Cambodia, India, and Nepal, you can spend as little as $50 per person per day and still eat well and stay in nice accommodations. Our family of four averaged $185 per day in Southeast Asia, $180 per day in Nepal, and $155 per day in India.
Planning your trip such that you visit more countries with a lower cost of living will help you keep your expenses down. And that is what we did, while making sure they were still countries we were interested in visiting.
During our 13 months of travel, we spent nine of them in Asia. We also spent six weeks in Southern Africa. These countries are on the cheaper end of the scale. We limited our time in New Zealand and Australia to seven weeks and we limited our time in Europe to just five weeks. All of these are on the more expensive end of the scale. We also knew we could travel back to Europe in the future more easily than we could Asia because of the travel distances from where we call home.
A budgeting resource we used is budgetyourtrip.com. This is a good resource if you want to get basic daily expenses for each country. Simply type in the name of the country and you will get an estimate of the average daily cost to visit that country. This is just an estimate, but it gives you a starting point of how much you can expect to spend in each country.
Mode of Transportation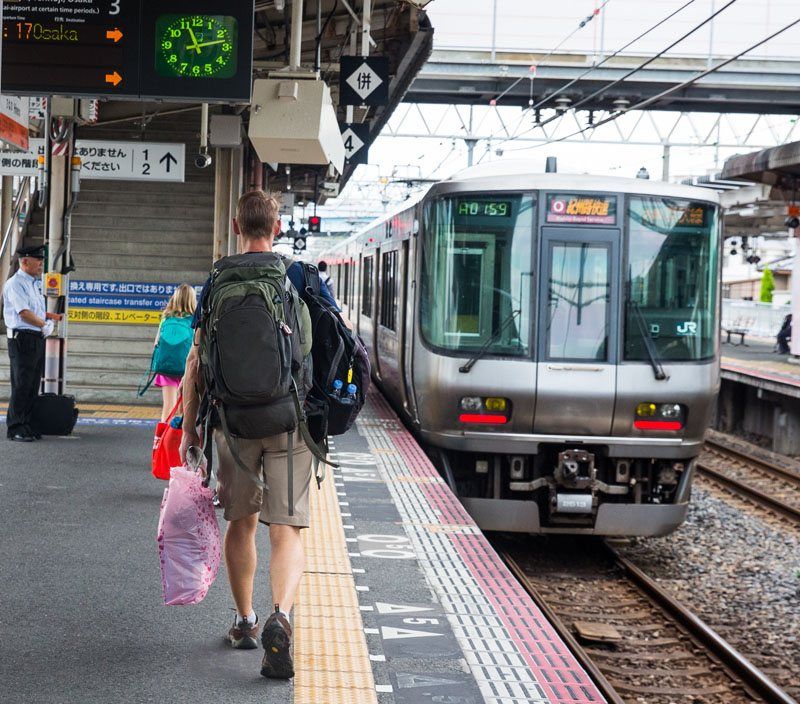 Your primary mode of transportation will have a huge impact on your budget. Plane flights are the most expensive, whereas bus travel is extremely cheap. If you really want to keep your budget low, limit your flights and fill in the gaps with bus and train travel.
But remember, you get what you pay for. Bus travel is a very cost effective way of traveling, but it's also slow and can get incredibly frustrating. When you are traveling long-term, you have the luxury of time, so adding in a day for travel between Bangkok and Chiang Mai may be worth the savings over the airplane flight.
What We Did:
In Europe, we traveled through Italy on the train and occasionally used the public buses. Once in Germany, we rented a car simply for the convenience of touring Bavaria.
While in Southern Africa, we rented a car for the entire six weeks we were there. We drove a lot, but saved a ton of money since we didn't have to book flights for the four of us.
While in Asia, we booked airplane flights for our longer hops and filled in the gaps with bus travel. We did take an occasional flight out of convenience. For example, to travel between Laos and Cambodia, it was going to be two bus journeys taking over 24 hours that would have cost just a little bit less than a plane flight. In circumstances like these, it was a no-brainer to take the flight.
We toured New Zealand from bottom to the top in a car, our best road trip ever. In Australia, we primarily traveled by car but we did fly between some destinations.
All in all, over our 13 month journey, we traveled on 90 buses, 56 trains, and 44 airplanes.
Pace of Travel
The more frequently you change location, the more money you spend. Every time you transfer to a new place, you have to spend money on transportation, which increases your daily expenditures.
Many people, when they travel for a year, hop from place to place about every week or two. Some stay a month or longer, really getting to know a place. And, since there are no transportation costs during this time, expenses are usually very low.
The slower you travel, the lower your daily costs.
What We Did:
We were different. We moved very frequently, averaging just three days per city. In 396 days, we slept in 149 different places. Our costs were higher because we moved so frequently.
For us, it was worth it. This was a once in a lifetime opportunity and we wanted to see as much of the world as possible. It was exhausting and we were burnt out towards the end of the year, but I'd do it exactly the same again.
Type of Accommodations
Accommodations can easily be one of the biggest ticket items in your budget. So saving money here saves a lot of money overall.
During long-term travel, most people stay in two or three star accommodations, hostels, or apartment rentals. If you are traveling solo, hostels are usually the most economical, because you can rent a bed for the night instead of an entire room for the night. The downside is that you will be sharing a bedroom and bathroom with other people. But on the flip side it provides a social environment for meeting other travelers.
Hostels and apartment rentals typically provide kitchen access. So you can save even more money by preparing your own food when staying in these types of accommodations.
Of course, there are always exceptions to the rule, but accommodations in order of least expensive to most expensive are:
Couchsurfing
Camping
Hostels
Long-term budget rentals
Low-budget hotels and B&B's
Midrange hotels and B&B's
Luxury hotels and B&B's
When planning your travels, it's easy to say that you will just stay in low budget, economical places 100% of the time. But every once in a while, it is really nice to splurge. After going budget for so long, those little extras you get at a better place will really, really seem nice.
If you are traveling as a family, hostels usually are not more economical, since they charge per person. We had much better luck in bed and breakfasts, cheaper hotels, and apartment rentals.
Another way to keep costs low is to combine your transportation costs with accommodation costs. Booking overnight trains and buses are great ways to save money.
What we did:
Primarily, we stayed in 2 to 3 star bed and breakfasts and homestays. A homestay is basically a room in someone's house that is set up similar to a hotel room. These were great because we got more personal attention, they were flexible with keeping all four of us together in the same room, and sometimes they would cook us dinner (for an extra fee). And it was an opportunity to immerse ourselves in the local community and gain a better appreciation of how the locals lived.
Most of the time, we all slept in one room. This really kept costs down, since we only had to pay for one room. In Asia, if we asked, hotel staff were usually accommodating in adding cots or extra mattresses to the room. It took some adjusting being together all of the time, but it was one of the main ways we saved money.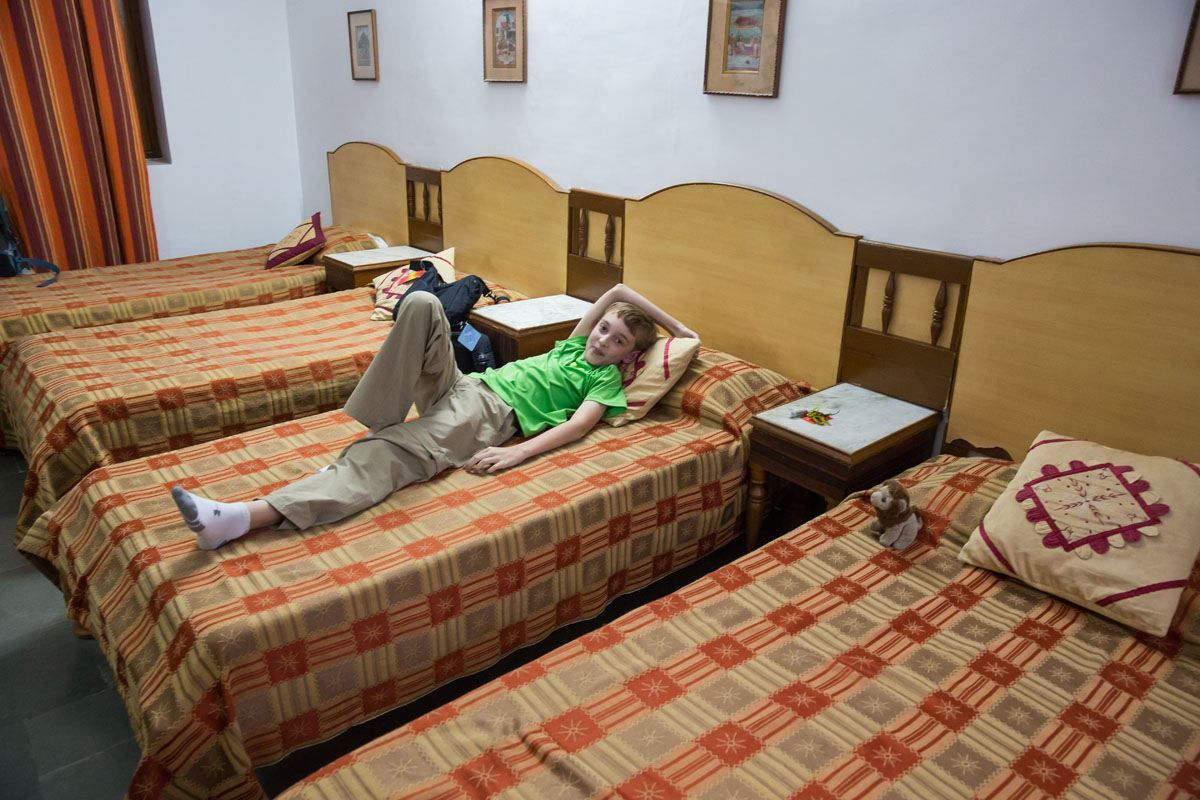 Every once in a while we did splurge, either to have access to a hotel pool, have a great view (a watering hole with elephants in Botswana!), stay in a unique hotel (silos in New Zealand), or get a dose of luxury (a villa in Bali for our wedding anniversary). But places like these were few and far between for us on our trip around the world.
Food is another item that adds up fast on the trip budget. If you are really trying to keep costs down, minimize your visits to restaurants and maximize your visits to grocery stores. Preparing your own meals will save money.
Dining out every day gets expensive, even in cheaper countries. Alcohol, even just a glass of wine, can start to break the budget.
Eating the local food is much cheaper than dining in restaurants that serve a western menu. Sometimes, your best bet for good, cheap food are the street food stalls. Just pick a place that gets a lot of business and always seems to have a line to avoid a case of food poisoning.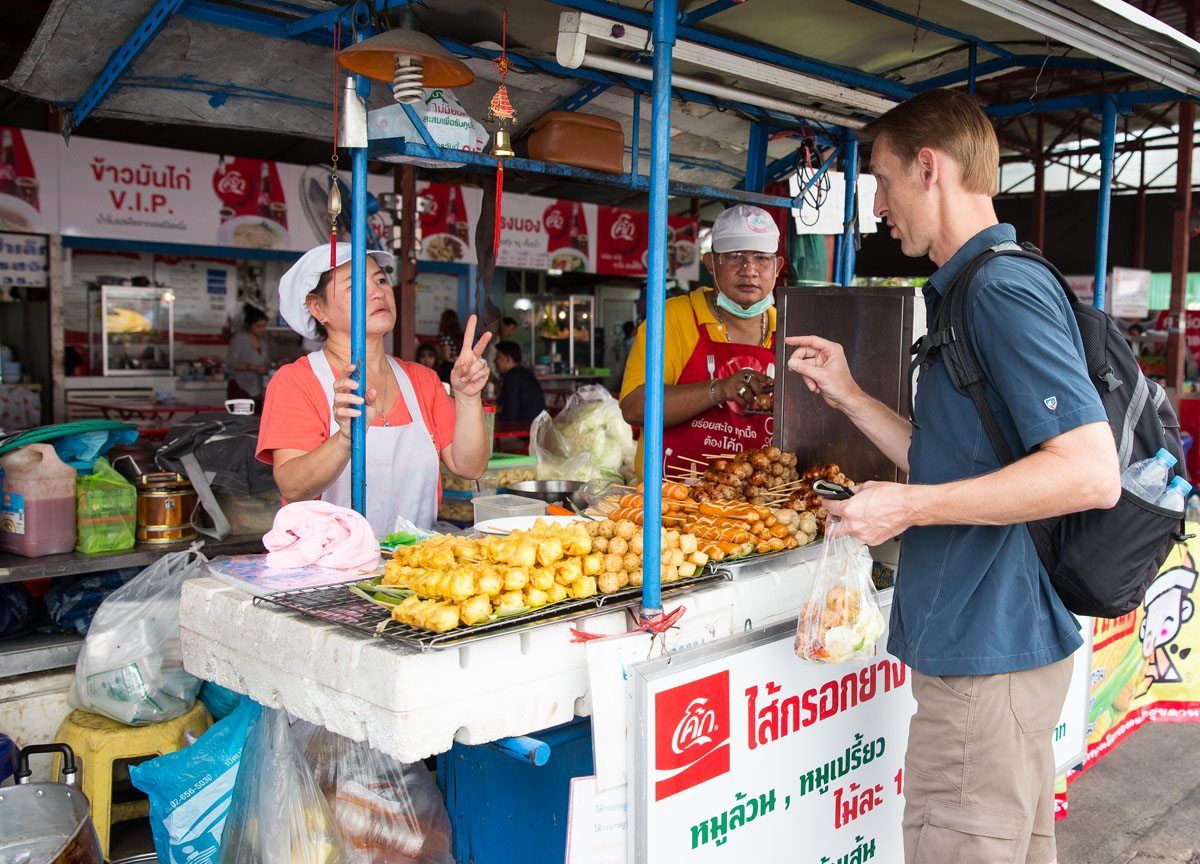 Activities, Tours, and Multi-Day Excursions
This is the fun part of traveling and yes, you do have to budget for it. Museum entrance fees, guided tours, zip lining, surf lessons, concerts, and excursions all need to be accounted for in your budget. So, how much do you need to add?
That's a tough question. The answer depends on what you like to do. Hiking can be an inexpensive way to explore a place. Exploring a city on your own and visiting the free museums is a way to go sightseeing for the least amount of money. Add in a little bit of money for those other must-see sites. Once you start adding in activities such as food tours or adventure sports your costs will really go up.
Budgeting for activities can be very difficult because in most circumstances, you are not going to know what you want to do until you get there. And you do not want to fall into the trap of not doing anything because it will cost you money. Just remember why you are traveling in the first place.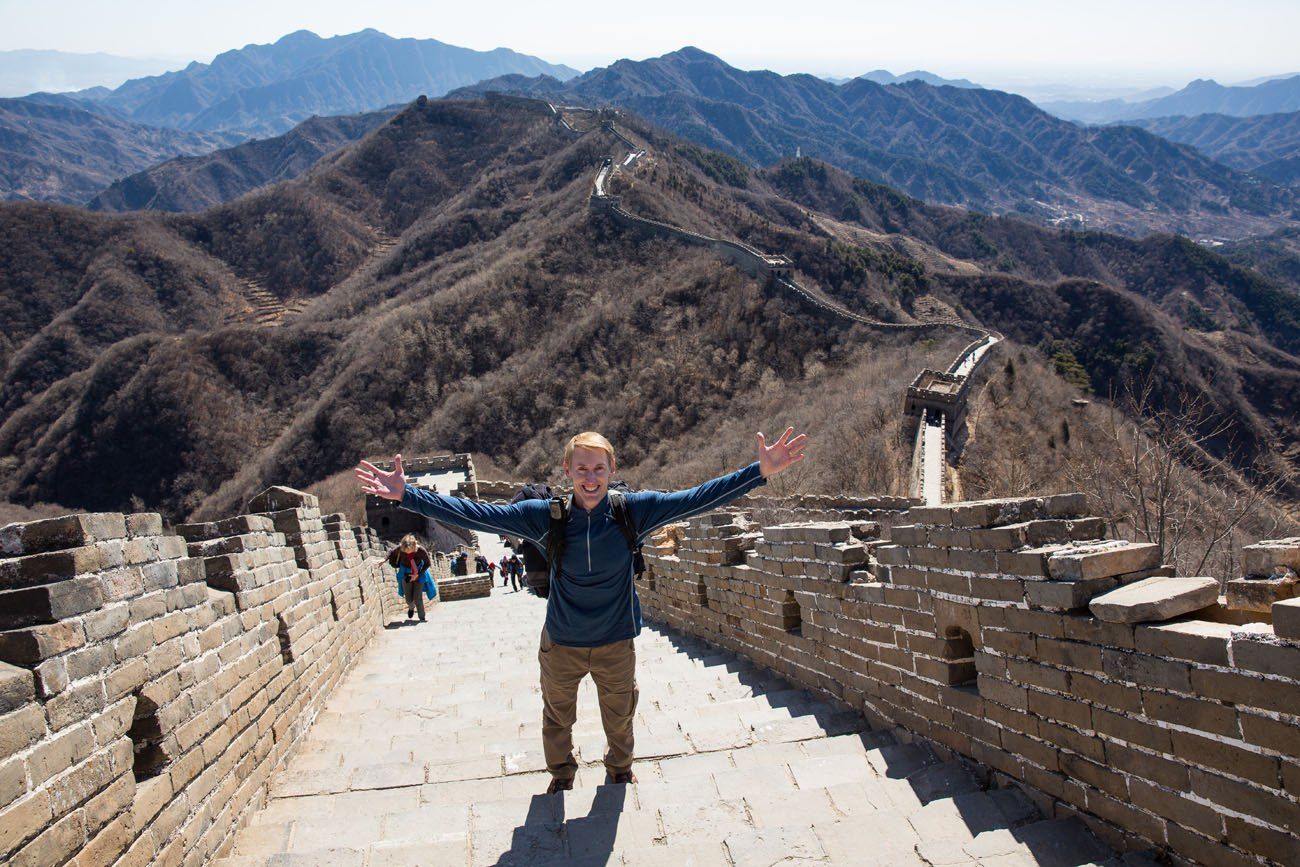 If you plan to do a big ticket activity, such as going on safari in Africa, trekking in Nepal, or taking an expensive, multi-day excursion, put this money aside so it will be easier to manage your normal daily expenses. Most likely, these are activities that you are budgeting for during the planning phase anyway.
If there is something that you really want to do, then do it. You'll regret it later if you don't. Just balance out the cost of the activity with your other expenses. Find cheaper places to stay, cook more of your own meals, etc.
What We Did:
One of the main reasons we stayed in cheaper accommodations and took more buses is so that we had the money to spend on activities. We wanted to experience as much as possible. That meant if some amazing opportunity presented itself, we took it.
Now, that doesn't mean we did every single thing we wanted to. We did have to pick and choose quite a bit. And if we spent money on an expensive activity, for the next day or two we had to find cheaper food options to make up the difference.
We also felt like we would get more out of the activities than nicer accommodations, creating lasting memories of our travels. Turns out that some of our budget accommodations and cheaper food options created lasting memories as well. So it was a win-win right?
Those Miscellaneous Fees
Unavoidably, you will spend money on miscellaneous fees, such as visas on arrival, souvenirs, laundry, replacing worn clothing, buying new gear, and for other unaccounted items as you travel. Many people advise having between $1,000 and $2,000 set aside to be used in these circumstances.
Pre-Trip Expenses
Unfortunately, there are more expenses to consider: those upfront costs that you will spend even before you set foot on that first airplane. These costs include plane flights, vaccinations, visas needed in advance, travel gear, travel insurance, health insurance, homeschooling materials, etc.
So, How Much Does it Cost?
In general, you should expect it to cost between $25,000 to $35,000 per person to travel around the world for a year. This rough estimate comes from reading travel budgets of other bloggers, various travel planning resources, and our own experience.
This is just the midrange. Yes, you can absolutely travel for less than $25,000 per person for an entire year. Many people have done it and written about it. Or, you could spend more for luxury, traveling for $50,000 to $60,000 or more per person.
The bottom line is that if you are a solo traveler, you should be able to travel the world for $25,000 for one year (that's just over $2,000 per month, $66 per day)!!
Want to travel the world as a family, like we did? Try to do so before your kids turn 12. Most travel expenses, airline fees, activities, etc., are cheaper for kids under 12 years of age.
What's Next?
If you are considering long-term travel, your next steps are to come up with a basic itinerary, determine your traveling style, and start making your travel budget.
Here are some more articles that can help you as you plan your around the world trip:
Or, check out our entire page devoted to around the world travel, including planning your trip, what to expect on the road, and what it is like to finally come home.
If you have questions, comment below or send us an email.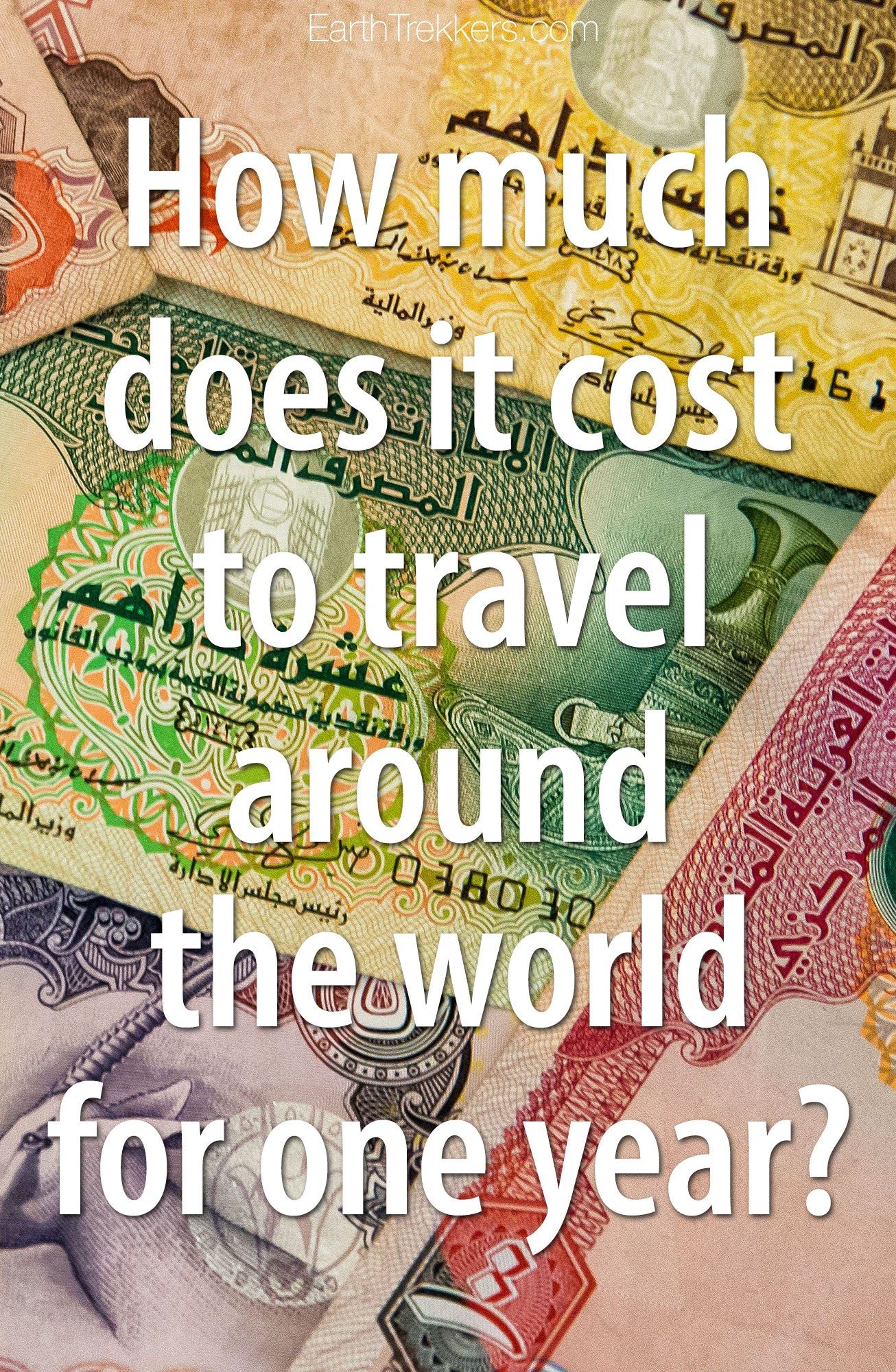 All rights reserved © Earth Trekkers. Republishing this article and/or any of its contents (text, photography, etc.), in whole or in part, is strictly prohibited.
Related Posts
Comments 62
Wonderful blog, ive learned quite a lot from your travels and look forward to more..hope to finding more of your adventures online. Take care and safe travels for us all
Denny in Colorado
Were you able to take advantage of points and miles during your trip? I'm wondering how useful it would be to try and stockpile points ahead of a RTW trip. We like using hotels.com whenever possible as it is one night free every 10 paid nights.
We did, but just a little bit. We had some hotel points that we used while on the around trip. And you would think that we would have racked up a lot of miles to be used later, but we flew a lot of different airlines and it never amounted to much. That's a great deal on hotels.com! Cheers, Julie
Hi guys,
Love the blog. I'm hoping to go on a RTW trip soon and would love some advice re handling cash/ currency. How did you manage paying for for things/ withdrawing money each time you moved between countries, without incurring multiple bank exchange fees etc? Any tips on the best way to handle currency/ reduce expenses would be great. Thanks
Hi Beth. It is exciting to hear that you are planning a RTW trip! We used a credit card whenever possible. We found a credit card geared towards travel that didn't have any foreign transaction fees and a very minimum currency conversion fee. It also had a rewards program that gave us cash back that could be applied towards travel expenses. As for withdrawing cash, we setup a Charles Schwab checking account that doesn't have any ATM fees and reimbursed us for the fees from the bank that operated the ATM. We only used that ATM card. We would move money into that account a little bit at a time. That way our primary bank account was never exposed at an ATM machine. Remember to always submit travel notices to your financial institutions so they know which countries you are in and don't cut you off by mistake.
Thank you so much for putting this amazing blog togeather. I'm from India and me and my wife, we are planning our first europe tour. We plan to visit London, Paris, Lucerne and Zurich (as per the travel Itinerary) in the month of May this year. I liked your travel advice…
Maybe our next trip would be on our own…
Let me know if you have any advice for us..
Many thanks,
Raymond
Hello Raymond. That sounds like a great introduction to Europe. We have more information about each of these places which you can see by clicking these links:
I included the link to the Jungfrau area because we loved this place and it is worth it, if you have 3 or more days to your itinerary. May is a beautiful time to visit Europe. I hope you have a great time!
Awesome blog and information!! A couple of questions, do you or your husband have jobs that you had to leave to travel? Icant do a year bc my job wouldnt allow it but I do get 2 weeks off for Christmas and I can take my vacay around that time ( 2 more weeks) making a month long travel excursion.
What do you recommend in Europe during that time for someone who is a solo female traveler, specifically any place thats warm in December.
I would love to spend that month in Italy, Spain, Portugal, and France. Is that too many places to really experience each one? Are those countries warm in Dec?
Also, how much do you think it will cost? Im thinking of mostly 2 or 3 star hotels or Air bnbs or bnbs., no hostels.
One issue I have is that I have been to Italy, in Milano, and I had the worst experience at the train statiom literally no one spoke english bc of that i got on the wrong train fell asleep and got robbed now im paranoid to travel by train, and buses are fine but take too long. Would bus travel eat up too much of my time?
Hello Marie. I worked as a Physician Assistant and Tim worked in the Aerospace industry. To travel around the world, both of us quit our jobs (and sold our house and cars and put everything else in storage). It was a tough decision but it was also one of the best decisions we made in our lives.
The southern area of Europe (the same countries you mention, plus Greece) will be the warmest area of Europe in December. However, it can still be chilly in some spots. On the website Holidayweather.com, you can get temperature and rainfall averages for these countries to help you pick the warmest, driest ones to go to in December. With one month, I would pick one to two countries on your list. You could easily spend a month traveling through Spain or Italy. It's a wonderful experience to travel slowly through a country for a month or longer, getting to know it, but I also realize the appeal of seeing a bunch of different spots and different countries.
You could spend two weeks traveling through Portugal, then two weeks in Spain, traveling to Seville, Malaga, Granada, Valencia, ending in Barcelona. Or, you could turn it into a cities trip, doing Lisbon -> Seville -> Barcelona -> Nice -> Florence -> Rome. These are just 2 ideas but there are many more ways to travel through southern Europe with one month.
As far as pricing, prices will be cheap the first 2 to 3 weeks of December and then get a lot more expensive in and around Christmas and New Years. 2 to 3 star hotels could range from $50 to $125 per night (depending on the time of month), hostels will be cheaper. A man tried to scam us in an Italian train station too. We learned it is best not to accept help from anyone other than the train staff. We traveled by bus in Italy and didn't have much luck with that…sometimes the bus didn't show up for hours. But other than that one experience on the train in Italy, we have had great experiences on the trains in Europe, and in Italy too, and recommend it as the primary way to get around. It helps to learn a little bit of the local language, but in train stations, and throughout the cities in Europe, there should be enough people who speak English that they can help you out.
I'm extremely impressed with your writing skill as well as the layout of your blog. it's awesome to have a website, Thanks for sharing it with people
Do I Need A Visa To Travel To Europe? European Visa Guide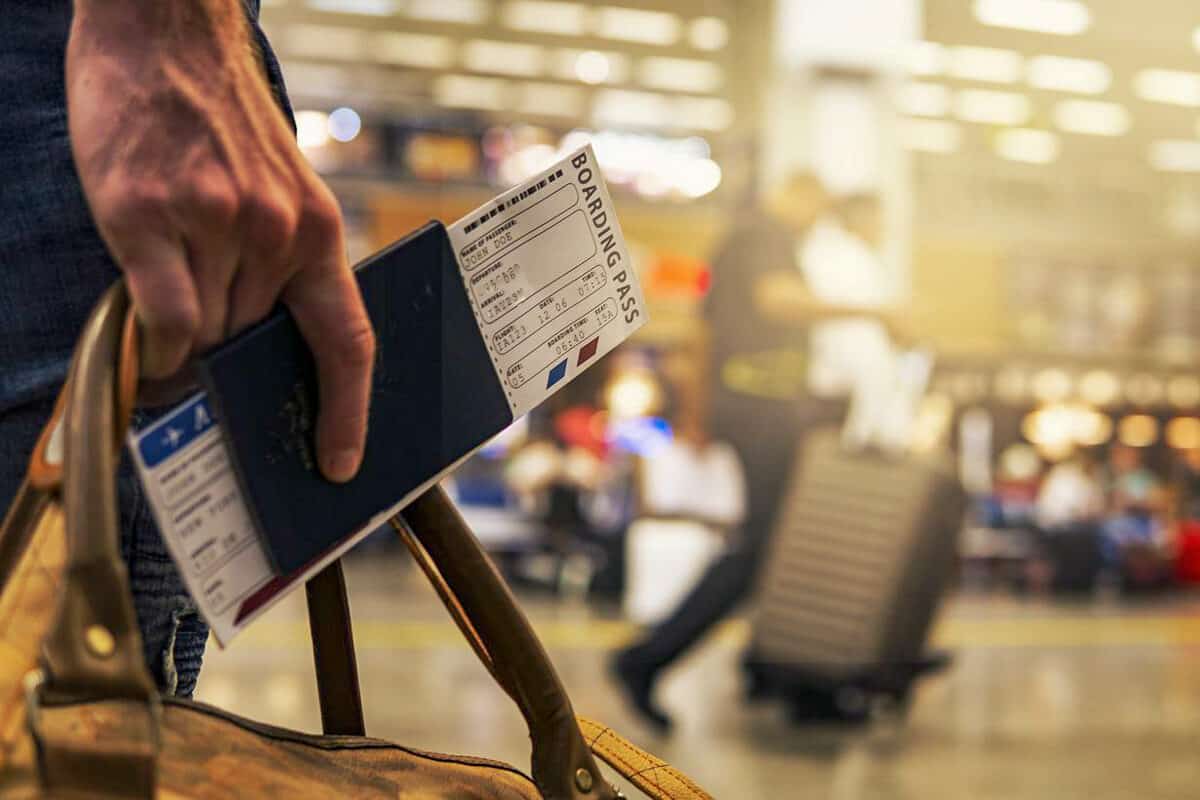 As you plan for your next trip to Europe, visas may not be the first thing on your mind. However, it is critically important to arrange your European visa ahead of time, to ensure that your trip can go off without a hitch.
Depending on where you're from, you may be exempt from needing a visa to travel to Europe, but for most travelers, a Schengen visa will be more than sufficient for a backpacking trip.
Although visas for Europe can be tricky to understand at first, by the end of this guide, you will know exactly what you need to do to apply for one.
Related: (opens in new tab)
Disclaimer: The following information reflects Europe Backpacker's understanding of the Schengen visa rules. While this article has been extensively researched and is updated regularly to ensure the information is as current as it can be, we cannot be held responsible for any errors or omissions.
European Visa Guide for Travelers
Who Needs a Visa To Enter Europe?
In a nutshell, mutual agreements between countries in Europe (and the EU) determine whether or not you need a visa to travel within Europe. As a rule of thumb, most non-EU citizens will require a Schengen visa, but nationals from around 60 countries are exempt. Whether or not you need a visa to enter Europe depends on your country of origin (or which country's passport you are using to travel.)
You can see a full list here, but many countries in Asia, North America, and South America are exempt from the Schengen visa and can travel through the Schengen bloc visa-free. This includes the U.S., Canada, the UK, Japan, and Australia, among other places.
On the other hand, you may need an airport transit visa to change airplanes within Europe, even if you aren't leaving the airport. This will depend on your nationality. It's always a good idea to check the specific requirements for your country of origin.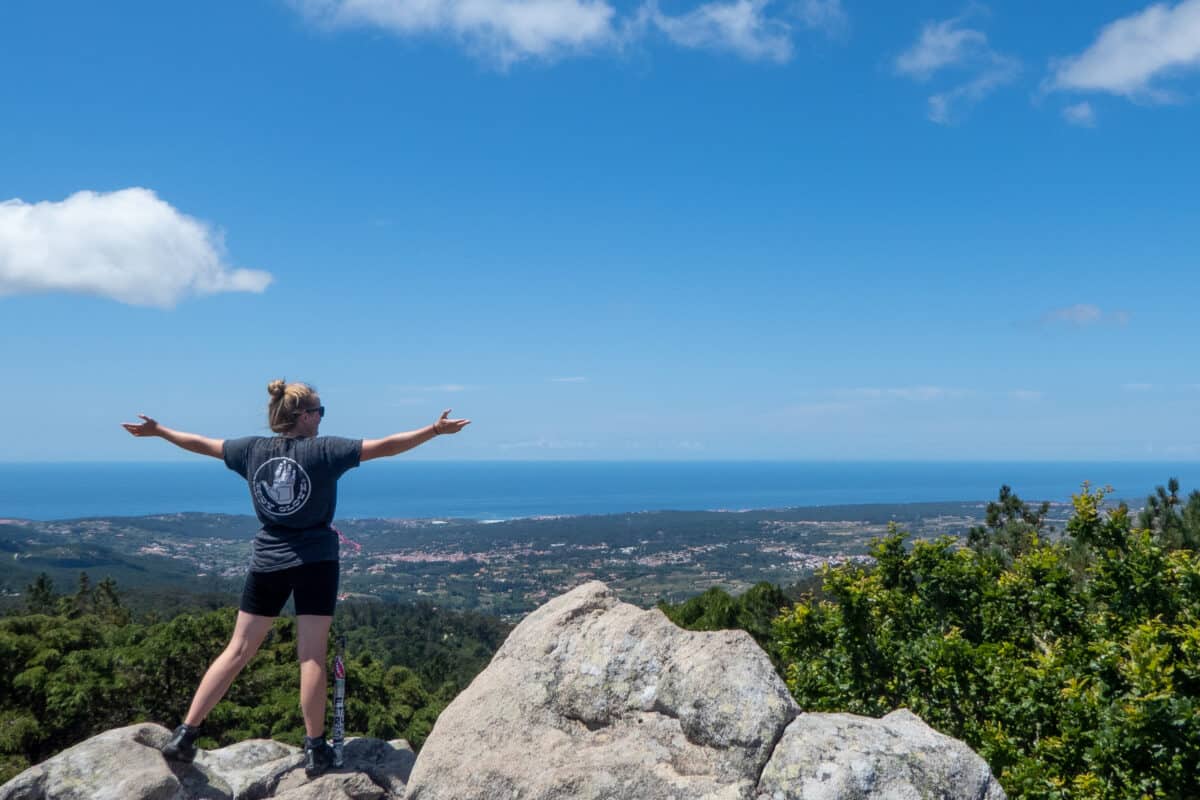 What Is a Schengen Visa?
The Schengen visa is a 'short-stay' visa, which allows the holder to travel within the Schengen Area and other participating countries for a period of 90 days. A big perk of the Schengen area is that you do not have to go through border control procedures between member countries. This means that Schengen nationals can work and live in other member-states, and visitors like you are allowed free movement within your visa's time frame. Of course, make sure you always have your passport with you – especially when traveling by air, as agents will likely still ask for identification.
The Schengen Area comprises 26 countries in Europe: Austria, Belgium, the Czech Republic, Denmark, Estonia, Finland, France, Germany, Greece, Hungary, Iceland, Italy, Latvia, Liechtenstein, Lithuania, Luxembourg, Malta, the Netherlands, Norway, Poland, Portugal, Slovakia, Slovenia, Spain, Sweden, and Switzerland.
Note that while most of these countries are also members of the European Union, a few aren't, namely Iceland, Liechtenstein, Norway, and Switzerland. Relatedly, a few EU member-states are not part of the Schengen border-free area, including, Bulgaria, Romania, Croatia, Cyprus, and Ireland. Travel procedures may differ slightly in these countries.
Which Countries Use the Schengen Visa?
The Schengen visa gives you unlimited access to travel within member states of the Schengen Area, as well as several other places. There are several countries that are not part of the Schengen Area but still allow you to travel to them if you have a valid Schengen visa. These include Albania, Belarus, Bosnia and Herzegovina, Bulgaria, Croatia, Cyprus, Georgia, Kosovo, Montenegro, North Macedonia, Romania, Serbia, and Turkey.
The territories of Andorra, Monaco, and Vatican City are technically not part of Schengen but are considered 'de facto' members because they do not impose border controls. Interestingly, outside of Europe, a valid Schengen visa also allows you to travel to Colombia, Sao Tome and Principe, Antigua, and Mexico.
Note that requirements vary widely from country to country, so be sure to check the specifics prior to traveling.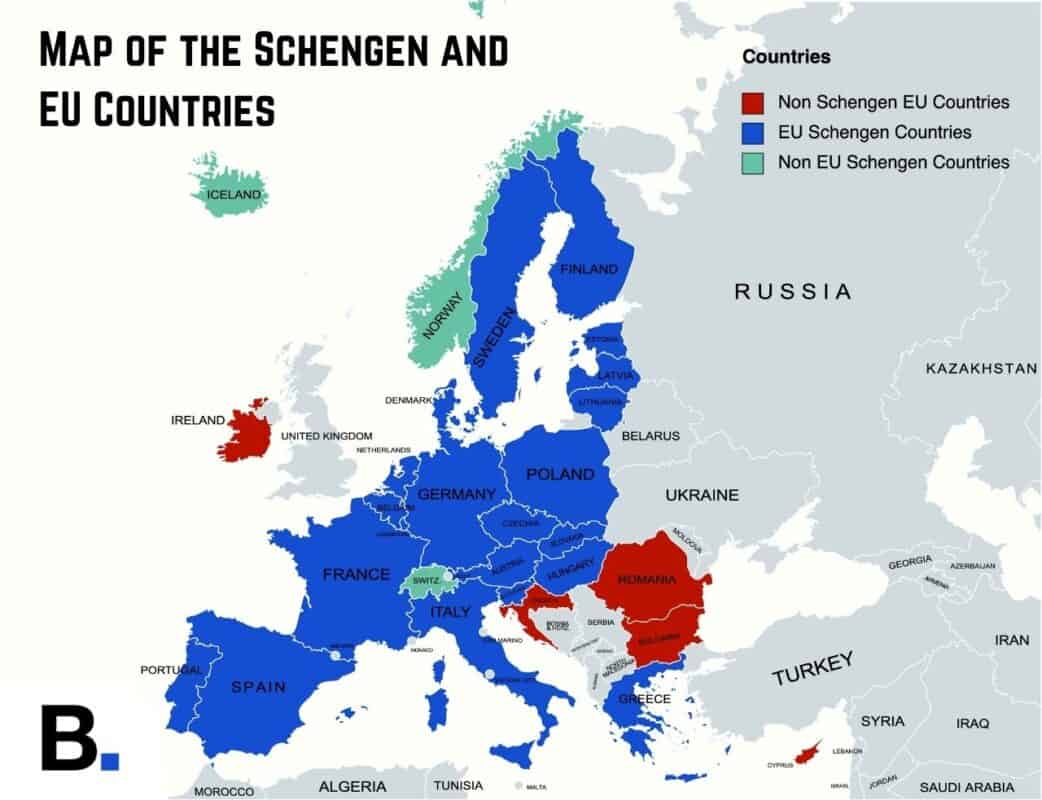 Which European Countries Don't Use the Schengen Visa?
While most countries in Europe use the Schengen visa, there are a few exceptions. Ireland, Moldova, Ukraine, and the United Kingdom do not use the Schengen visa. If you're visiting these countries, make sure to check what you need to do to get a visa, as it varies depending on the country.
It is important to remember that the United Kingdom is no longer part of the European Union, and travel rules have changed. Be sure to pay special attention to the entry requirements if you're planning to travel to the UK.
How To Apply for a Schengen Visa
If you are traveling from a country that requires a visa and your primary reason for visiting is tourism (such as a backpacking trip), you will apply for the tourism Schengen visa. Note that there are separate visas for visiting family or friends, business, culture and sport, and studying – if one of these categories better fits your situation, make sure you apply for that type of visa.
You should always apply for a Schengen visa directly from an embassy, consulate, or its designated representative in your country. They may utilize a contractor service to process applications, but the information should be clear and available on their website. Official embassy websites can be found on the European Union's website here, which is a great place to start the process.
To start your application, there are a few rules of thumb depending on your situation:
If you are visiting one country, apply for the visa there.
If you are visiting more than two countries, apply for the visa wherever you will be spending the most time.
If you will be spending an equal amount of time in each country you visit, apply for the visa wherever you first enter the Schengen area.
The earliest that you can apply for a visa is 6 months ahead of your trip, and the latest is 15 days. Due to different processing times, it's recommended that you apply at least 3 weeks before you start your journey to ensure you get the visa in time, but earlier is always better!
You will also have to book an appointment for an interview. How and where the appointment is booked varies depending on the country. Some countries require that you make the appointment in-person and then attend in-person as well, while some allow you to make appointments online or over the phone.
At your appointment, you will need to bring two copies of your completed Schengen visa form; your passport; two passport photos; and other items like proof of travel insurance (we recommend SafetyWing), round-trip flight reservation, and accommodation. The visa form is streamlined for all Schengen member-states.
Biometric data (fingerprints) will also be collected, and a photo is taken of you for their system. This data is kept for five years, so if you apply for a second visa in that time frame, you won't have to give your fingerprints again.
Travel Documents Required for Non-EU Citizens
At a minimum, you will need ​​your passport to travel to Europe. Per EU regulations, it must be valid for at least three months after you leave and must have been issued within the past 10 years. Again, many countries also ask for other documentation in order to grant your visa, which can include proof of lodging, proof of return ticket, or an invitation letter if you are visiting Europe for a particular reason.
You may also be asked to provide proof of travel insurance and proof of health insurance too. While the application form is streamlined, individual countries can request different supplementary documents. Make sure to check the requirements for the country you're visiting ahead of this step. It's never a bad idea to supply more information than is strictly asked for if you have it!
How Much Does a Schengen Visa Cost?
A Schengen visa costs €80. This is a flat administrative fee set by the Schengen member countries and does not vary. Once your application is approved, you will receive a sticker to place in your passport. The sticker has your photo, as well as validity dates, the countries you can enter, and a unique visa number.
If you are able to enter the whole Schengen area, it will just say "Schengen States" or "Etats Schengen." If you are restricted to certain countries, the respective country codes will be listed. This will be a 1 or 2 letter acronym: e.g. Portugal is P, Netherlands is NL.
Remember to apply for your visa only through the embassy or consulate in your country. If they use a contractor or similar service to process applications, they'll point you in the right direction. Scams are uncommon but do exist. You should be easily able to avoid them if you only communicate with the correct embassy or consulate directly.
It has been announced that in 2023, the European Travel Information and Authorisation System (ETIAS) will be launched. Any traveller who is visiting the EU or Schengen Area visa-free will need to complete an online form that comes with a €7 ($7USD) admin fee per person. This includes travellers from the US, UK, Japan, Singapore and others.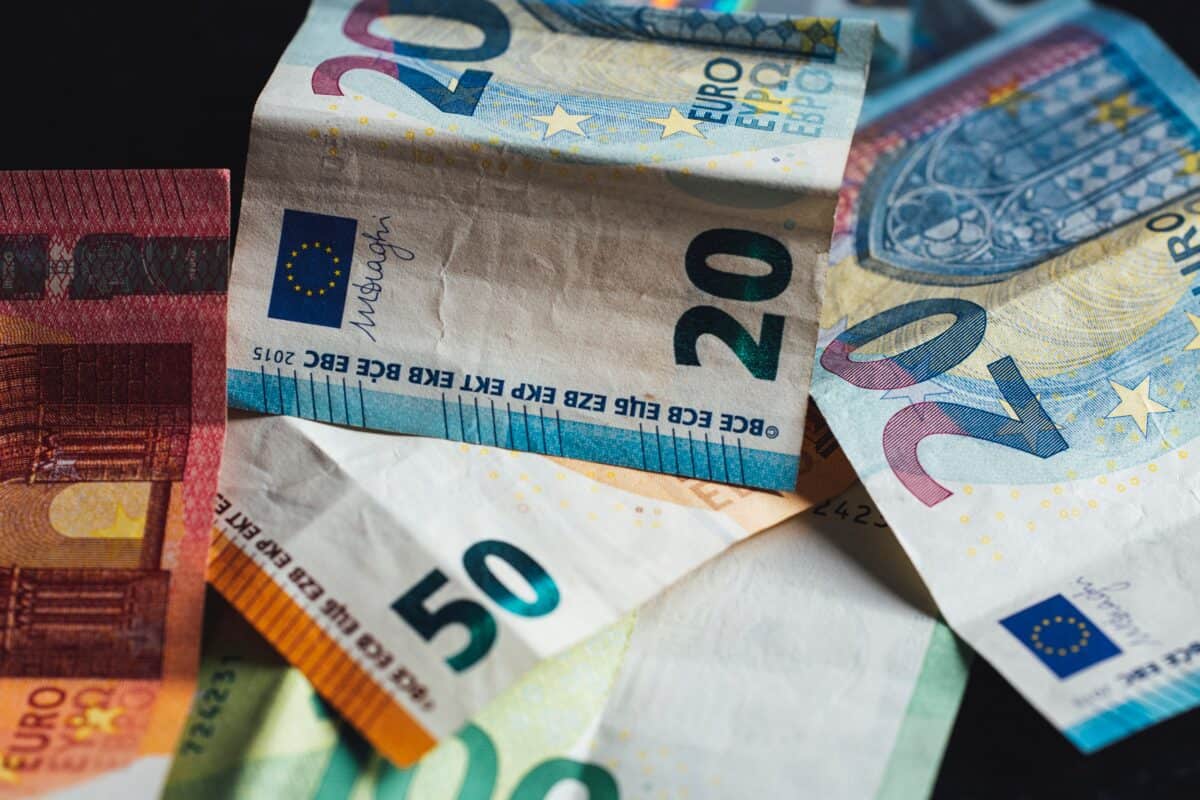 Entry Requirements for Non-EU Citizens
In addition to the travel documents mentioned above, you may be asked to provide means of subsistence. This is proof of income or proof of your ability to sustain yourself financially during your trip.
Authorities may ask you for bank statements or similar to ensure that you can support your activities while in the Schengen area. The amount varies depending on where you are visiting but is often around €50 per day plus the cost of a hotel room. Countries with a higher cost of living will require proof of more funds.
Schengen Visa FAQs
Do I need a visa to travel to Europe? Whether or not you need a visa depends on where you come from and what countries you're visiting. Most non-EU citizens will need a visa to visit Europe. Nationals of countries on the exempt list do not need a visa to enter.
What is a Schengen visa? The Schengen visa is a 'short-stay' visa, which allows you to travel within the Schengen Area and other participating countries for a period of 90 days.
Do UK citizens need a visa for Europe? No, the UK is on the list of visa-exempt countries.
Do American citizens need a visa for Europe? No, the US is on the list of visa-exempt countries.
What are common reasons Schengen visa applications get declined? Most declined applications are declined due to an error on the application or suspicion of false data provided (e.g. fake passport.) If you made a mistake on your application, you can appeal the decision with the correct data. Your application may also be declined if you do not satisfy the application criteria, such as proof of means of subsistence.
Are you required to submit biometric data for a Schengen visa? Yes. In addition to other identification documents, biometric data (fingerprints) will be recorded at your application appointment.
How long in advance can I apply for a Schengen visa? You can apply up to six months in advance of your trip.
How much does a Schengen visa cost? There is a flat administrative fee of €80.
When you plan your trip to Europe, don't forget to check if you need a visa. If you are not an EU citizen, there is a good chance that you will need a European visa, unless you are from a visa-exempt country. Most non-EU citizens will be best served by a Schengen visa. This visa includes the 26 Schengen bloc countries as well as several other places in Europe and offers you free movement between them for 90 days.
It's not as hard to secure a Schengen visa as you might think – simply follow these steps:
Check if you need a visa
If you do, contact the consulate or embassy nearest to you for the country you are seeking to get a visa for and make an appointment
Fill out the application form correctly prior to your appointment, and print out two copies. Bring the form, your passport, passport photos, and any required supplementary information (proof of lodging, etc.) with you
When you receive your visa, stick it in your passport
Enjoy your trip!
What has your experience been like getting a Schengen visa? Any tips we missed? Let us know in the comments!
How Much Does it Cost to Travel? 3 Months Traveling Europe on a Budget
We know that financial considerations are probably the biggest factor you grapple with when planning a trip. Hard numbers can be difficult to come by, especially when everyone has their own unique travel style and considerations.
The goal of this series is to provide you with real budgets people have used for trips they have actually taken. This could be anything from a long weekend in Miami to 6 months backpacking around South East Asia. It's our hope that by shining a spotlight on what people are actually spending- and the value they get for it, you will have a better idea of what it really costs to travel.
All of the travel budgets will live on this dedicated page.
If you're interested in contributing to this series please send me an email using the contact form on the site.
Today's budget comes from Katie who blogs at The Traveling Spud.
Where did you go?

I was traveling Europe on a budget for 3 months! I quit my job to travel for a year and started the first part of my trip in Europe.
Briefly, what was your itinerary?

I explored some countries thoroughly and city hopped a bit as well. My route was: Iceland, Germany 2x, Austria, Slovakia 2x, Slovenia, Hungary, Czech Republic, Greece, UK, Ireland, Istanbul.
Iceland, Germany, Austria, London and Dublin were by far the most expensive places I went and Greece was the cheapest!
How much money did you spend overall (include plane tickets, meals, activities, accommodation, souvenirs, etc.)?
I spent $5,500 for the whole trip while traveling Europe on a budget.
How much did you spend on transportation?

I spent about $500 total on flights. I'm a big fan of using cheap flight sites like Skyscanner to book last minute deals. I also had the flexibility to book on days when other people may not be traveling. I would type in "Everywhere" as my location and see where I could fly for the cheapest. This was one of the keys to traveling Europe on a budget for me.
To start my trip, I took off from San Francisco (SFO) to Reykjavik, Iceland for $200 one-way!
I then spent about $400 on other forms of transportation like buses, cross-country trains, and local buses and trains.
What kind of accommodation did you stay in (hotels, hostels, apartments, couchsurfing etc).

My main mode of accommodation was hostels. I also did a few Airbnb's when I needed to be alone or felt a bit anti-social! I spent anywhere from $8 a night to $50, but most were in the $15-$20 a night range. I also met a few friends along the way who let me crash at their apartments in some of the countries.
What sort of activities did you do?

I LOVE free walking tours and I try to do one in every city I go to so I can get a lay of the land. Plus, they are usually just run on tip base so it was a great way to save money while traveling Europe on a budget. I also went to museums, churches, markets, parks and walked around to see a lot of monuments. I didn't do too many "paid" activities unless it was something that really interested me like a fun day trip or cool museum.
What did you splurge on while traveling Europe on a budget? Was it worth it?

I splurged on a few fancy meals in London. One night I went to the top of The Shard in London with my friend and had dinner and a few dirty martinis. I spent about as much as it would cost me for 4 nights in a hostel, but it was SOOOO worth it!
What did you scrimp on? Are you happy with that decision?
I scrimped on food a lot which was hard because I love FOOD! In Europe, I would try and taste the foods I really wanted to try when I first got to the country and then would attempt to cook at my hostel or Airbnb whenever I could.
Public transportation was key to me traveling Europe on a budget. I took it as much as possible and this saved me a lot. I'm happy with the decision because it saved me money to continue to travel longer!
Did you purchase any special souvenirs?

I didn't actually buy a single souvenir for those 3 months! This was mainly because I didn't have room in my suitcase and I just told myself that my photos would be my souvenirs. Plus, I could save money this way. I'm much more psyched about experiences than owning a bunch of knick-knacks anyway. Although if you take me back to Istanbul with an empty suitcase, I will buy the entire Grand Bazaar!
Did you do anything special to save up for this trip?
Yes, I saved up for about a year. I basically looked at what I was spending money on that I could cut out. I cut out getting my nails done, buying coffees, eating out as much and stopped partying as much or just bought cheaper drinks. Another thing that helped a lot was setting up automatic savings in my bank account. At one point I started taking out $200 each paycheck to send to my travel fund and most of the time I didn't even notice it was gone! This helped A LOT!
Do you have any regrets regarding how you budgeted this trip? Would you do things differently next time?
I'm pretty proud of how I saved and budgeted for the trip! I had guessed it would cost $6000 for everything after doing my research on what it would cost per day in the countries I wanted to visit. I ended up coming in a bit under at $5,500 so I had an extra $500 to spend on other things. I'd call that a win!
Anything else to add?
Yes! If you're looking to travel, just remember there will probably always be someone traveling on a smaller budget than you. I couldn't believe how little money people had and were traveling for longer than me! It's cool because there are sooo many ways to make money on the road or find free accommodation/food in exchange for work. If you want to travel, do it! I promise it will work its way out while you're out there and you'll end up having the money you need. Traveling Europe on a budget is totally doable!
Source https://www.earthtrekkers.com/how-much-does-it-cost-to-travel-around-the-world/
Source https://europebackpacker.com/europe-visa/
Source https://whywaittoseetheworld.com/3-months-traveling-europe-on-a-budget/