Can we travel to Europe after Brexit?
We use your sign-up to provide content in ways you've consented to and to improve our understanding of you. This may include adverts from us and 3rd parties based on our understanding. You can unsubscribe at any time. More info
The UK has left the European Union. Whether a deal is agreed or not, from December 31, 2020, many rules will change from 2021 and this means for travel too. If you're planning on visiting EU countries such as France or Spain, along with Switzerland, Norway, Iceland or Liechtenstein, you may need to follow new restrictions. Thankfully Express.co.uk is on hand with a full break down of what you need to know about travelling to Europe after Brexit.
Trending
Can we travel to Europe after Brexit?
Yes, in simple terms you can still visit European countries after Brexit.
Just because the UK has left the Brussels bloc doesn't mean it's citizens will be banned from holidaying on the continent.
Whether you were hoping for some sun and sangria in Spain, or shopping on the Champs-Élysées, you'll still be able to enjoy your holiday to the full.
However, there are some checks you'll need to carry out first.
Can we travel to Europe after Brexit? (Image: GETTY)
Europe travel after Brexit: Make sure to check your passport expiry date (Image: PA)
READ MORE
Before you go, you should:
check your passport
get travel insurance that covers your healthcare
check you have the right driving documents
organise pet travel
If you're travelling for business, there are some extra actions to take.
It's important to check the country's entry requirements or whether they will ask you for specific documents.
You should also make sure your UK qualifications will be recognised in the EU for some services, such as legal work.
And you might also need to tell HMRC you'll be working in the EU. You can find the full restrictions for working in the EU after Brexit here.
Europe travel after Brexit: Boris Johnson has so far failed to secure a deal (Image: GETTY)
Europe travel after Brexit: Ursula von der Leyen has held firm during talks (Image: GETTY)
Your passport
If you're travelling from January 1, 2021, your passport will need to have at least six months left and be less than 10 years old.
This may mean you'll need to review your passport if the above criteria are not met.
If you don't renew and travel anyway, you could be banned from travelling to most EU countries.
Gov.UK says: "These rules do not apply to travel to Ireland. You can continue to use your passport as long as it's valid for the length of your stay."
Your travel insurance
Your European Health Insurance Card (EHIC) will be valid up to December 31, 2020.
From this point, you will not be covered by your EHIC card.
Instead, you should take out appropriate travel insurance with health cover in case you fall ill while in another country.
This is especially important if you have a pre-existing condition as your EHic previously covered this, but many travel insurance policies do not.
Related articles
Europe travel after Brexit: Boris Johnson was an ardent Brexiteer before the referendum (Image: GETTY)
Your visa
At border control you may need to show a return or onward ticket, along with proving you have enough money for your stay.
READ MORE
You will not be required to have a European via, however, as you can travel to the eU and stay for up to 90 days in any 180-day period.
Different rules will apply to Bulgaria, Croatia, Cyprus and Romania, however.
If you plan to stay longer than the 90-day period, you may need to apply for a visa.
Travel to Ireland will not change.
Your mobile
When travelling to Europe in the past, you'll likely have enjoyed tariff free roaming.
But this agreement may end on January 1, meaning you could be charged for using your data or making calls when abroad.
Check with your phone operator to find out about its roaming charges.
Your phone company must inform you if you rack up bills of more than £45 under a new law.
Related articles
Europe travel after Brexit: The UK currently does not have a deal (Image: EXPRESS)
Your driving license
While taking a booze cruise across the channel used to be a popular pastime for Brits, this could all change in the New Year.
You may need to bring extra documents with you if you wish to drive on the continent from January 1.
If you're taking your own vehicle, you will need a green card to prove you have the minimum insurance cover required, along with a GB sticker.
Contact your insurer to get a green card for your vehicle.
If your driving licence was issued in Gibraltar, Guernsey, Jersey or the Isle of Man you may need an international driving permit (IDP).
Your pets
Gov.UK says: "From January 1, 2021 you will not be able to use the existing pet passport scheme.
Seven things you need to know about travel to Europe after Brexit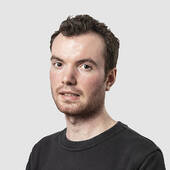 Most of us in the UK haven't had much reason to think about travelling to Europe over the past year. But in 2021, as vaccines start being rolled out, you may well be considering a trip to your go-to city or beach break. You may even be mulling over a holiday in an emerging destination you'd never have even thought about visiting before. Anything goes post-pandemic, right?
But wait – remember Brexit? In January 2020, the UK left the EU – sort of. Right up to the end of the year, we were in a transition period, and owing to lots of other major stuff happening, it very much flew by. But at 11pm on December 31, Brexit properly took effect. And quite a lot has changed.
While there's still plenty of uncertainty surrounding the UK's future relationship with the bloc, we know for sure that the rules governing travel are going to change. So if you're planning a trip? Here are the most important things all Brits should know about travel in Europe from January 2021.
1. You should probably check your passport
Until now, all UK citizens with a valid passport have been able to travel freely throughout Europe. As of January 1, however, you may need to renew your passport much earlier than you might think. On the day you travel, your passport must have at least six months left before it expires, or you might not be able to travel to any EU countries, or the EEA states of Iceland, Liechtenstein, Norway and Switzerland. (The old rules still apply for travel to Ireland.)
You can check if you need to renew your passport before travelling using this tool from the British government, and you can apply for a new one here. Make sure you renew it at least a couple of months before you're planning to travel, as it may take several weeks to process applications in busy times (including right now).
2. You can no longer apply for an EHIC
Your European Health Insurance Card (EHIC) will remain valid until its expiry date, but you can no longer apply for a new one. On January 11, the UK government launched a replacement scheme, the Global Health Insurance Card (GHIC), which will entitle you to necessary state healthcare for free or at reduced cost in Europe and other countries with reciprocal arrangements such as Australia and New Zealand. You can apply for one on the official GHIC website.
For the moment, the GHIC won't cover healthcare in the EEA states – so if you are travelling to Norway, Iceland, Switzerland and Liechtenstein, then you should make sure to take out private travel insurance with adequate healthcare cover. If you suffer from a l ong-term illness or have existing injuries, you may need to go to a specialist insurance company to ensure you are covered.
3. Free mobile roaming is a thing of the past
The guarantee of free mobile roaming throughout the EU and the Schengen area came to an end on December 31. Check with your phone operator to find out if you any charges you may incur in the country you're travelling to – most aren't planning to reintroduce charges.
Unlike in the pre-roaming days, a new law does also protect you from racking up huge data charges without you knowing. Once you hit £45, you'll have to 'opt in' to spend any more on internet while still abroad.
4. Border checks may feel a little different
At border control, you will now need to use separate lanes from EU citizens when queuing. Officials may also be more inquisitive than before, asking you to provide a return or onward ticket and prove that you have enough money for the length of your initial stay.
5. Your driving licence will still be valid – but you'll need a 'green card' proving you have insurance too
Despite reports British drivers would soon have to apply for an 'international driving permit' before travelling to the Continent, according to the terms of the Brexit deal, UK licences will still be valid within the EU. However, if you are bringing your own car, you'll also need a 'green card' (proving you have car insurance cover when driving abroad) and a GB sticker. Drivers travelling from Northern Ireland to the Republic will also have to bring a 'green card'.
6. Visas are now required for longer stays
If you're a tourist, you won't need a visa for short trips to most EU and EEA countries. You will be able to stay for a maximum of 90 days in any 180-day period. To stay for longer than 90 days, you will have to get a visa or travel permit.
The EU has set up this short-term stay visa calculator to help travellers calculate how much longer they can stay in Europe. Visit the Foreign, Commonwealth and Development Office's 'travel advice' pages to find out the application process for each country.
The rules for Bulgaria, Croatia, Cyprus and Romania will be different: visits to those four countries will not count towards the 90-day total. Travel to Ireland, meanwhile, hasn't changed at all since January 1 (and you can still work there).
From 2022, Brits will likely have to apply in advance to visit the EU. As part of the new Etias (European Travel Information and Authorisation Scheme), you will have to pay €7 for a three-year pass, and before every trip, specify the country you will first arrive in, as well as provide the address of your first night's stay.
7. You might not be able to travel to Europe at all until UK infection rates drop
As of December 31, when the Brexit transition period ended, the UK is no longer exempt from border restrictions that bar travel from outside the EU and the EEA. Since January 1, there have been several reports of British holidaymakers being turned away from airports across the bloc.
Up to 13 Brits have been turned away at Amsterdam's Schiphol airport, according to Dutch border force officials. This was because their trips were 'non-essential' and the UK is now subject to 'third-party' travel restrictions, a spokesperson told the Guardian. Others have been turned away at airports in Germany.
Only a dozen or so countries with low transmission rates are currently exempt from the rules against travel from outside the bloc. EU commission officials say there are no plans to include the UK alongside the likes of Australia, Japan and South Korea, where cases are significantly lower.
Were the UK to be officially confirmed as a 'third-party' country, individuals would only be able to enter the bloc in for certain work reasons (for example, if they are diplomats, care workers, aid workers, seasonal farm workers or transport workers), as well as for study, transit and urgent family reasons.
Many of these arrangements may change, so check back soon for the latest updates on travel to Europe.
An email you'll actually love
Get into a relationship with our newsletter. Discover the best of the city, first.
By entering your email address you agree to our Terms of Use and Privacy Policy and consent to receive emails from Time Out about news, events, offers and partner promotions.
Awesome, you're subscribed!
Thanks for subscribing! Look out for your first newsletter in your inbox soon!
The best things to do in Europe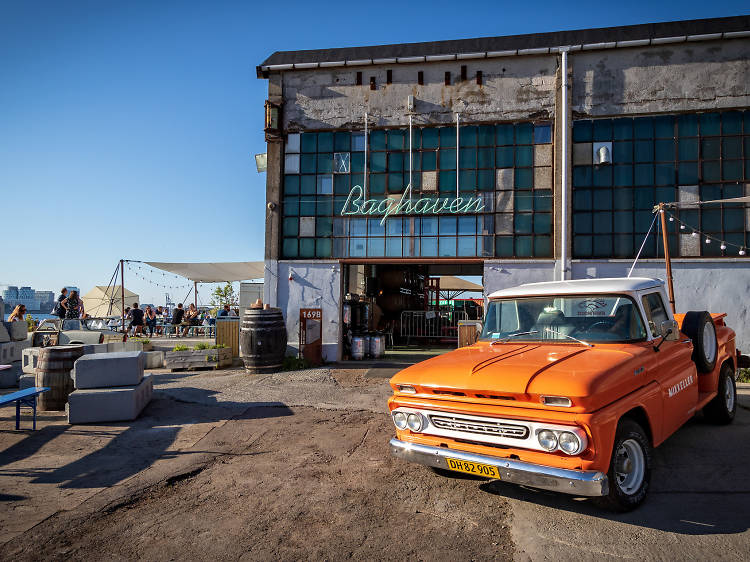 31 things to do in Europe at least once in your life
Get around with our ultimate guide to the best places to go and sights to see in Europe.
An email you'll actually love
Get into a relationship with our newsletter. Discover the best of the city, first.
By entering your email address you agree to our Terms of Use and Privacy Policy and consent to receive emails from Time Out about news, events, offers and partner promotions.
Awesome, you're subscribed!
Thanks for subscribing! Look out for your first newsletter in your inbox soon!
How will travel to the EU change for Britons after Brexit?
T he impact of Brexit on European travel after 31 December 2020 is going to be a complicated one. A recent survey by Discover Ferries, which represents ferry operators in the UK and Ireland, reports that only one in three people felt confident about travel changes after the end of the transition period. Only 6% of respondents were aware of all the changes affecting EU travel in 2021.
Passports, healthcare, pets, driving and duty-free shopping were some of the topics causing confusion. Recent Covid-related travel restrictions have made things even less clear.
A fifth of those surveyed were planning European summer holidays in 2021; others were waiting to see how Brexit and Covid-19 play out. Discover Ferries director Abby Penlington said that because of 2020's disruptions, operators were expecting passengers to book closer to their departure date than usual. She was optimistic about travel opportunities opening up, but said: "Amid UK lockdowns and the festive period, updating travel documents may not be at the forefront of the public's mind."
People need to plan ahead to do things like renew passports and update insurance, pet documents and driving permits. Here is what we know so far about travelling to EU countries in 2021.
Will Britons be able to travel to EU countries at all?
Travellers, wearing protective face masks, at Orly airport, France, on 1 August, 2020. Photograph: Stéphane de Sakutin/AFP/Getty Images
With the new coronavirus variant spreading, some countries have suspended travel from the UK, and people in tier 4 areas are banned from travelling abroad except for work purposes. EU Covid-19 guidance recommends that member states restrict non-essential travel from outside the EU – unless visitors come from countries with much-lower rates of infection, such as Australia and New Zealand.
Mark Tanzer, chief executive of Abta, representing the travel industry, pointed out that the European council's guidance is only a recommendation. "Individual EU countries are still able to implement their own measures, considering options such as travel corridors and testing," he said. He thought it would still be some weeks before the full position was clear.
An Abta spokesperson added: "Obviously, it's subject to infection rates, but it's a matter of common sense. British holidaymakers are very important for a number of EU countries. Several destinations will be desperate for us to come back." According to Abta, UK travellers took more than 66 million European trips in 2019.
There was a less sanguine view from the travel trade union, the Transport Salaried Staffs Association (TSSA). Its general secretary, Manuel Cortes, said early in December: "Just when we've had some good news from the vaccine rollout, this news about post-Brexit European travel restrictions could sound the death knell for the travel trade.
Are our passports still valid?
Photograph: Richard Gardner/Rex
It doesn't matter whether it's a new dark blue one or an old burgundy one, UK passports will need to have at least six months' remaining validity before the holder can travel to Europe. Passports also need to have been issued less than 10 years ago, which is generally not a problem. There is a government passport checker here.
Travel to the Republic of Ireland will generally stay the same. It is part of a common travel area that existed before we were members of the EU, so UK visitors will still be able to enter Ireland with any valid passport or photo ID, such as a driving licence.
Will we need visas to visit the EU?
Not for stays of less than 90 days. The European freedom of movement we've had for decades will end on 1 January 2021. But UK travellers will, for now, still be allowed to visit EU countries visa-free for up to 90 days in any 180 days.
From 2022, under the new European Travel Information and Authorization System (Etias), nationals from previously visa-free third countries, including UK citizens, will need to pay for a visa-waiver to visit Schengen-area countries. We will also need to fill in an Etias application form before setting off.
Will border control be different?
Photograph: Rafael Marchante/Reuters
The UK government website says British visitors to EU countries may need to prove they have enough money to support themselves for the whole of their stay. They may also need to get their passport stamped and show a return or onward ticket. They will probably need to wait in a different queue from EU citizens, too. And (with a few exceptions) they won't be able to take meat, dairy and certain plant products with them.
Source https://www.express.co.uk/travel/articles/1374521/Can-we-travel-to-Europe-after-Brexit-evg
Source https://www.timeout.com/uk/travel/brexit-eu-travel-passport-visa-new-rules-january-2021
Source https://www.theguardian.com/travel/2020/dec/30/how-will-travel-to-the-eu-change-for-britons-after-brexit-