Best Time to Visit Europe: A Season by Season Guide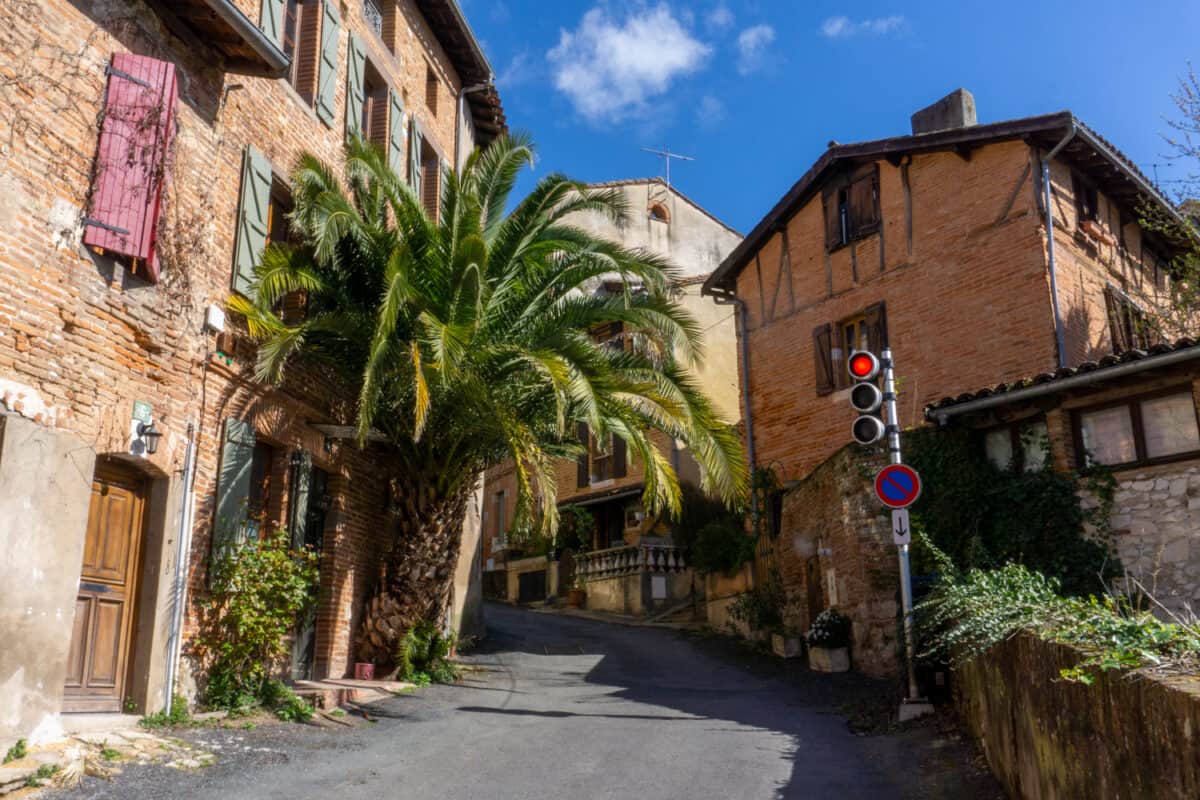 If you are wondering when is the best time to visit Europe, you'll be pleased to learn that there isn't really a bad time to go!
Nonetheless, it's smart to devise a prioritization system to figure out where to go and when. Separating destinations based on seasons, weather patterns, and your budget can help narrow things down, and knowing what to expect from different regions at different times of year will also help you choose where to go.
To help you get started, we've outlined a season-by-season guide to Europe, with climate information, peak season mapping, and general information on what the best activities are in each season.
Related: (opens in new tab)
A Season by Season Guide to the Best Time to Visit Europe
Climate in Europe
The climate in Europe can vary wildly depending on where you go, from Arctic winter conditions in northern Norway to summertime in southern Spain, affectionately called 'the frying pan of Europe'.
Western and Eastern Europe generally have fairly temperate climates, though the inclusion of Russia can lead climate averages to skew a bit colder in Eastern Europe, and it also gets quite hot in the summer.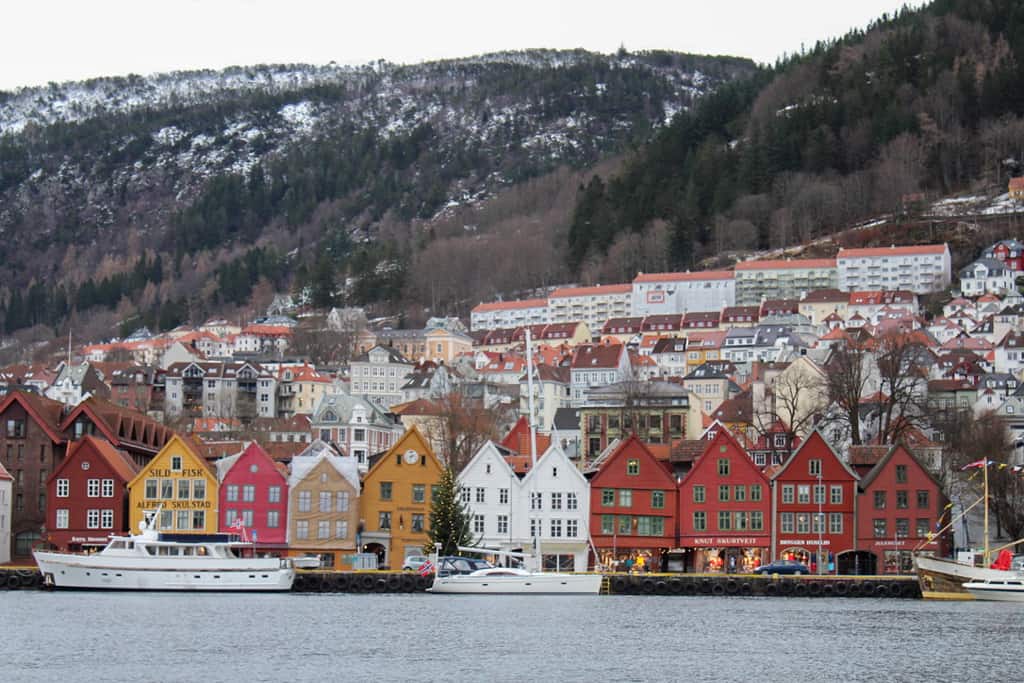 Northern Europe can have very chilly winters for sure, but the summers are some of the best in the world: mild and breezy, optimal for outdoor activities. Conversely, Southern Europe can be a fantastic off-season destination due to its balmy winters but can be overwhelmingly hot in the summertime peak season.
While of course, it would be ideal to visit Europe when the weather is best, it's not a coincidence that this is usually the most expensive time to visit. A winter visit is a great way to save some money, and in fact, winter in Europe may be comparable (or maybe even warmer!) to winter where you live.
Even winters in Scandinavia aren't quite so bad if you're accustomed to some snow and ice back home. This can definitely be a case of rumors overstating the actual conditions, as temperatures often stay above freezing during the day and can feel quite mild if there's no wind.
Overall, if you're concerned about being too hot or too cold, shoulder season is often the best time to maximize both budget and weather conditions. Most things are still open, but with fewer crowds and lower costs, and the weather hovers somewhere in the middle of the heat/cold spectrum.
Relatedly, it merits mentioning that weather patterns are not as set in stone as they used to be. Wherever you choose to go, you're much more likely to experience unanticipated weather due to climate change.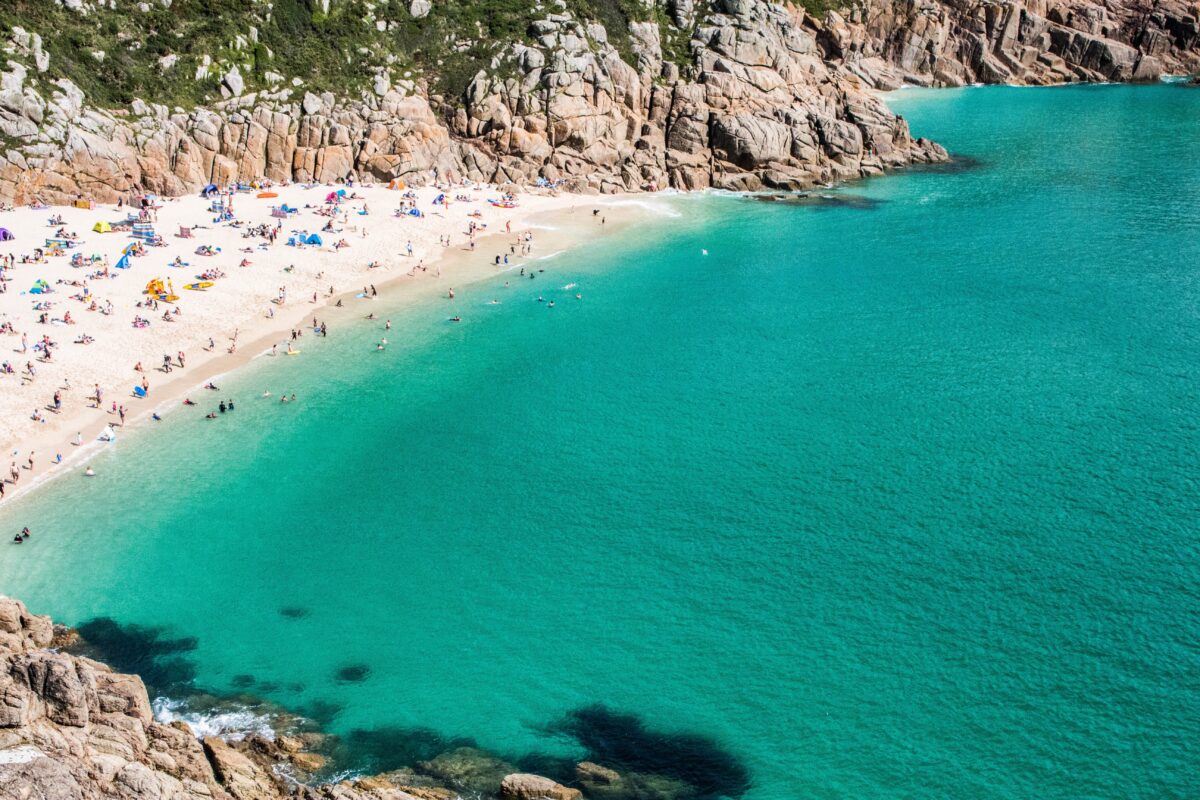 This can mean warm days in the middle of winter, snow in early summer, or random thunderstorms during typically dry seasons… but it can also mean dizzying heatwaves and freak blizzards that can easily take a turn for the dangerous, as climate change has also led weather patterns to become much more intense in recent years.
It's best to be prepared for a variety of situations, and visitors to Southern Europe, in particular, should be prepared for fierce heat in the peak summer season. Be sure to stay hydrated, and remember that many Airbnbs or local accommodations may not have air conditioning!
While becoming more of a necessity due to high temperatures, air-conditioned homes are still not a particularly common occurrence in Europe. This is definitely something to consider splurging on if you're visiting in July or August!
Visiting Europe in Summer
Northern Europe Average Summer Temp: 13°C – 22°C (55°F – 72°F)
Eastern Europe Average Summer Temp: 22°C – 27°C (55°F – 80°F)
Southern Europe Average Summer Temp: 24°C – 38°C (75°F – 101°F)
Western Europe Average Summer Temp: 20°C – 27°C (68°F – 80°F)
Summer tends to be the favorite time for many to visit Europe due to across-the-board warm and sunny temperatures. This includes Europeans themselves who take advantage of regional tourism in July and August, as well as students and families on summer holidays around the world.
There may also be some holidays that you aren't familiar with during this time, such as celebrations of Corpus Christi in countries like the Netherlands and Germany. Keep in mind that most shops and restaurants will be completely closed on those days.
Again, remember that Southern Europe (along with most of Western and Eastern Europe) gets very hot in the summer. This is a plus for those seeking sunshine and beach destinations, especially along the epic coastlines in Italy, Greece, the south of France, and Croatia.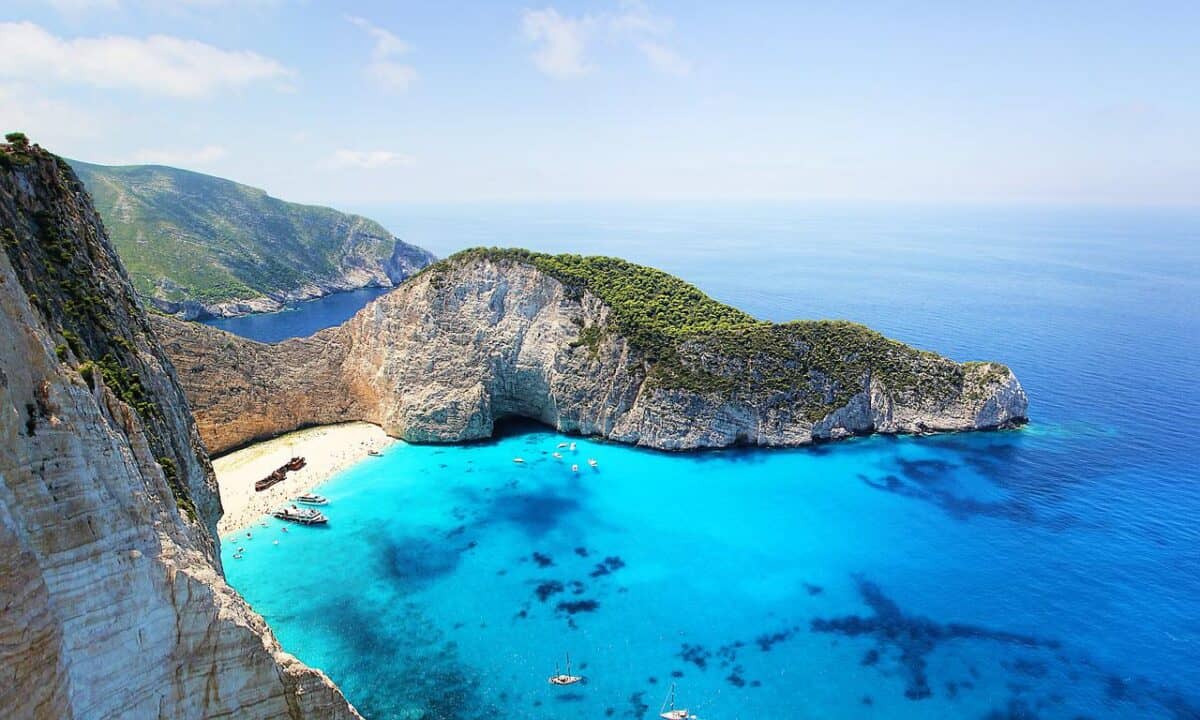 It's a great time for water sports like surfing or sailing, soaking up that vitamin D, and relaxing by the shore on the Côte d'Azur or 'on island time' in Mykonos or Ibiza. Outdoor pools and baths in Reykjavik and Budapest are a great way to spend an afternoon, and the cities come alive as well, with great opportunities for nightlife, outdoor dining, and picnics in local parks, lush and green with summer leaves.
It's a great time to see lavender fields in full bloom in Provence or the lesser-known (but equally gorgeous) sunflower fields in the Dordogne region in France. Edelweiss are in bloom in Switzerland and Austria in July, but remember that these only usually appear at high altitudes – perfect for hiking enthusiasts.
There is a wide variety of multi-day, European music festivals in the summertime, like Sziget in Budapest, Glastonbury in the UK, or Tomorrowland in Belgium. Also look out for film festivals like Cannes or food and wine festivals, which take place all over the continent.
However, for many, the heat can be a deterrent, and everyone traveling during peak season should be aware of the dangers of heat exhaustion. The UV rays can be intense for those sensitive to the sun, and it's good to keep in mind that these temperatures are steadily rising – sometimes shattering records 100 years in the making.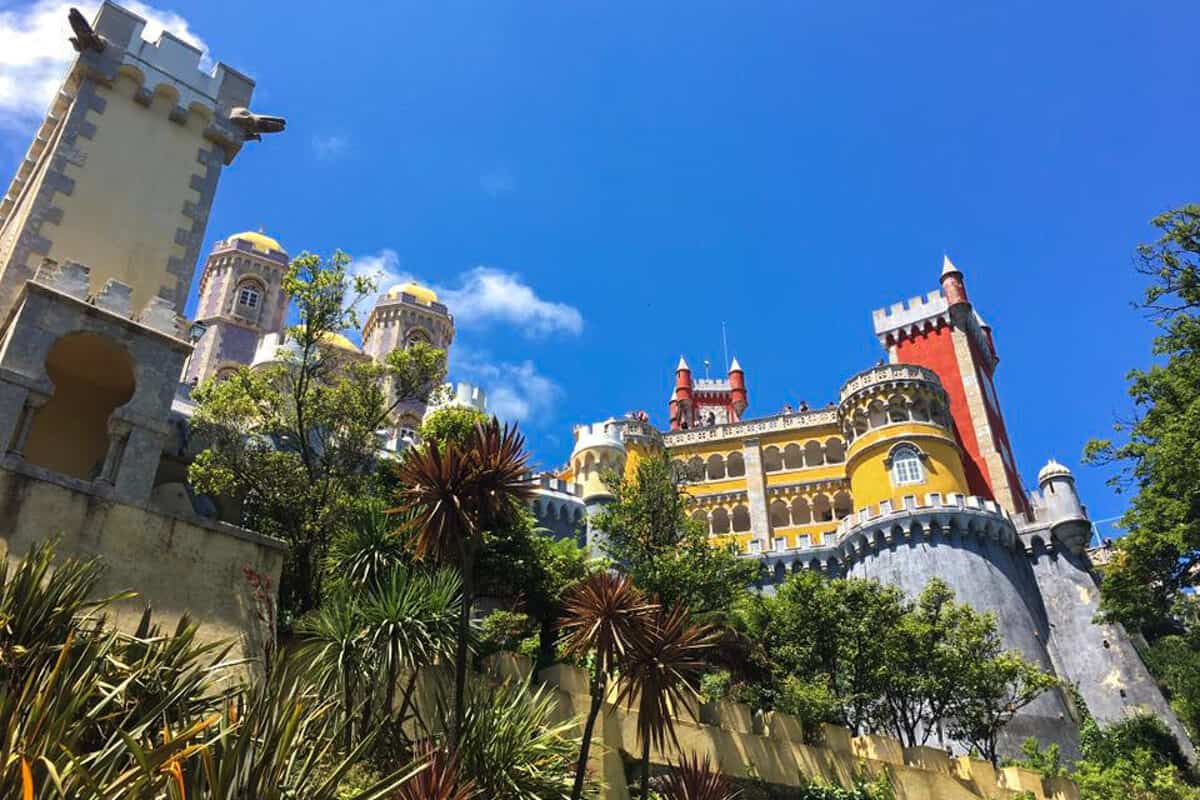 It's not unusual for temperatures to surpass 40°C (104°F) in the southern parts of Greece and Spain, with Athens consistently clocking in as the continent's hottest city. High temperatures and humidity can make outdoor activities like hiking extra-strenuous, or perhaps just a bit too sweaty to be fully enjoyable.
Relatedly, peak season also means peak crowds! Expect to pay more for accommodation, dining, and activities, and to fight large crowds for everything you want to do, from museums to boat excursions or even just walking around an outdoor attraction like the Roman Forum or the Acropolis. It's really worth getting up as early as you can before the sun is too high in the sky and to avoid the waves of tourists trying to do the same things you are.
If you're seeking to avoid the combination of peak crowds and peak heat, consider saving Southern Europe for a shoulder season visit (in fall or spring) and checking out Northern Europe in the summertime instead. The comparatively milder weather equals a hiker's paradise, and the long hours of daylight make for great nightlife in cool urban locales like Stockholm, Helsinki, or Oslo.
While the mosquitoes can be a bit vicious, the comparatively cooler temperatures make for a much more comfortable stay while still experiencing some of Europe's best tourism options. Some areas of Scandinavia are actually only reachable in the summer, like parts of the Westfjords in Iceland, though it's still a good idea to double-check that a given place is accessible before visiting.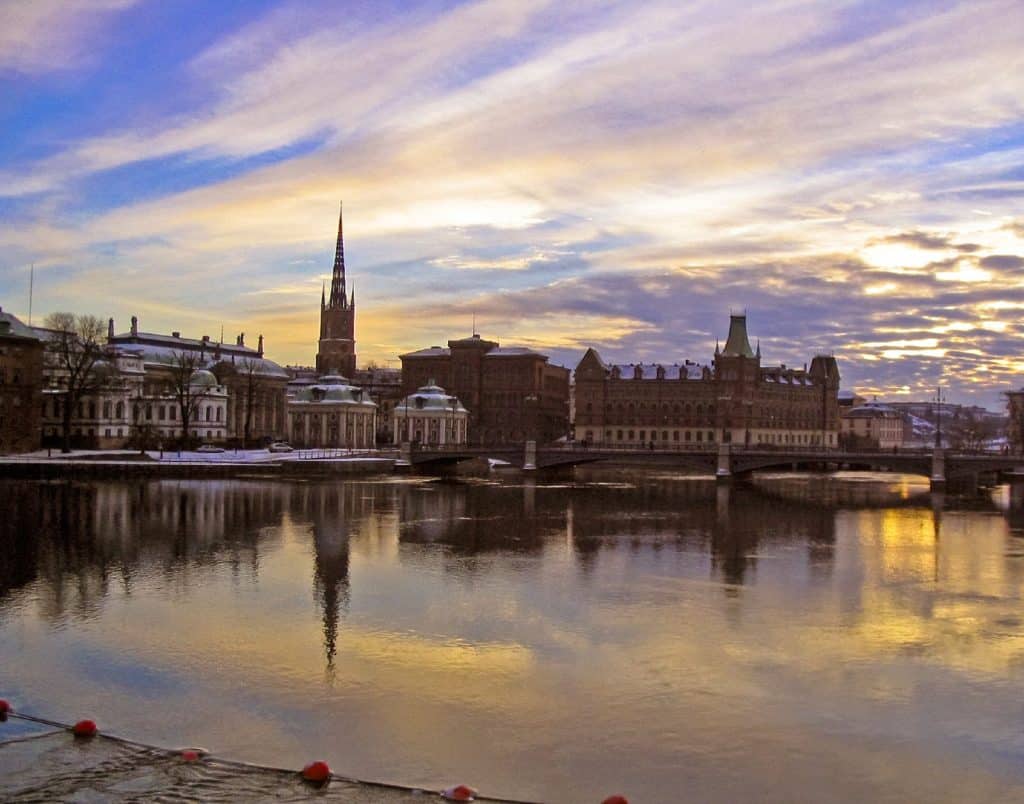 Visiting Europe in Autumn
Northern Europe Average Autumn Temp: -1°C – 15°C (30°F – 60°F)
Eastern Europe Average Autumn Temp: 1°C – 21°C (33°F – 70°F)
Southern Europe Average Autumn Temp: 15°C – 28°C (59°F – 82°F)
Western Europe Average Autumn Temp: 13°C – 20°C (55°F – 68°F)
Autumn is typically known as 'shoulder season' in Europe, sandwiching the peak summer season and the winter off-season. This is a great time to visit Europe! In many instances, you'll find that you get the best of both worlds: prices are often lower, but the weather hasn't gotten too chilly yet, and while some attractions have limited hours, they are largely still open. You may have to plan a bit in advance to make sure you can do what you want to do, but you're unlikely to have any issues.
In early autumn, swimming is still possible in warm places like Sicily, Sardegna, and Cyprus. Fans of fall foliage will love visiting the mountainous areas of the continent, like the Alps, Caucasus Mountains, or the Dolomites. Switzerland, Scotland, Slovenia, and Georgia, among other places, are also wonderful destinations to visit during autumn.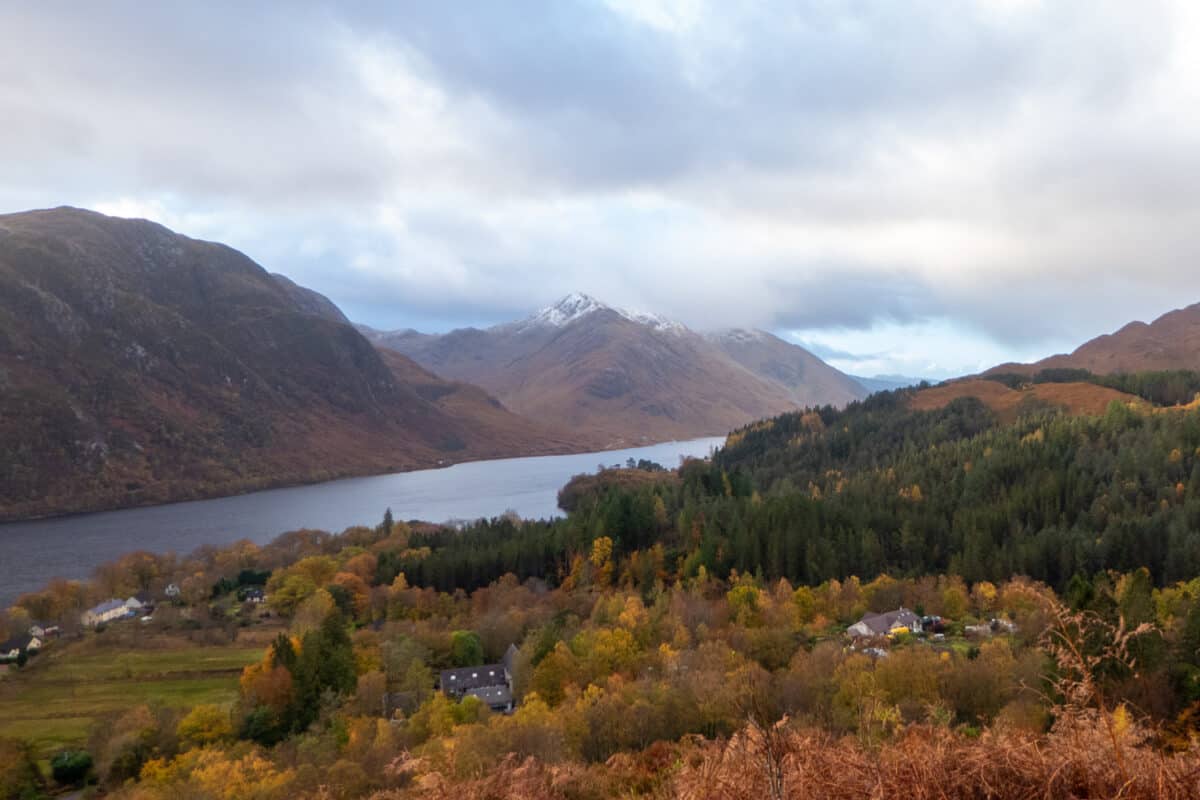 If you're not a fan of the heat, consider visiting hotspots like Paris, Athens, or London during the fall instead of the summer. Crowds will be fewer, and temperatures will be lower. Fall is said by many wine enthusiasts to be the best time to visit wineries, with a variety of harvest festivals occurring in wine regions in Portugal, France, and Italy.
One con of visiting in autumn is that several places, like the Netherlands and the United Kingdom, can already start to get quite rainy and gray during this season. Relatedly, the sun will start to set progressively earlier after October, with sunsets well before 5pm in some places by November.
However, packing layers can definitely mitigate this, especially a thin waterproof layer and comfortable shoes. It is also recommended that you check the forecast to plan indoor activities like museums for rainy days. If you visit before the time changes in October, it will still be light out until past 7 or so in the evening as well.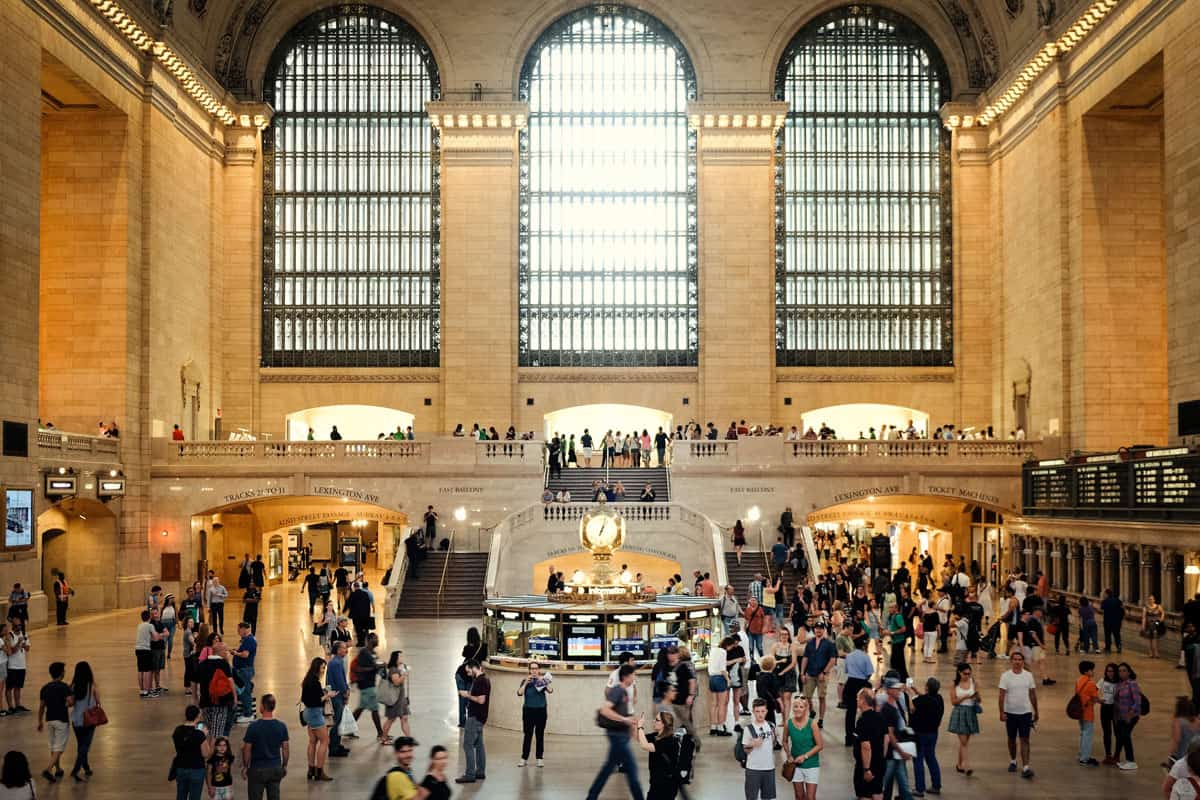 Visiting Europe in Spring
Northern Europe Average Spring Temp: 4°C – 10°C (39°F – 50°F)
Eastern Europe Average Spring Temp: 11°C – 20°C (52°F – 68°F)
Southern Europe Average Spring Temp: 15°C – 22°C (59°F – 72°F)
Western Europe Average Spring Temp: 8°C – 20°C (46°F – 68°F)
Spring is also considered 'shoulder season' in Europe, preceding the peak summer season. Spring can offer the best bang for your buck in terms of weather and activities, with summer-adjacent temperatures, progressively later sunsets, and longer opening hours.
Flower lovers will adore visiting Europe during bloom season, which, of course, occurs only in the springtime. Places like the world-famous Keukenhof tulip gardens in Lisse, Holland, cherry blossoms in Obidos, Portugal or Bonn, Germany, and wildflower valleys filled with poppies in Val d'Orcia, Tuscany all bloom between March and May.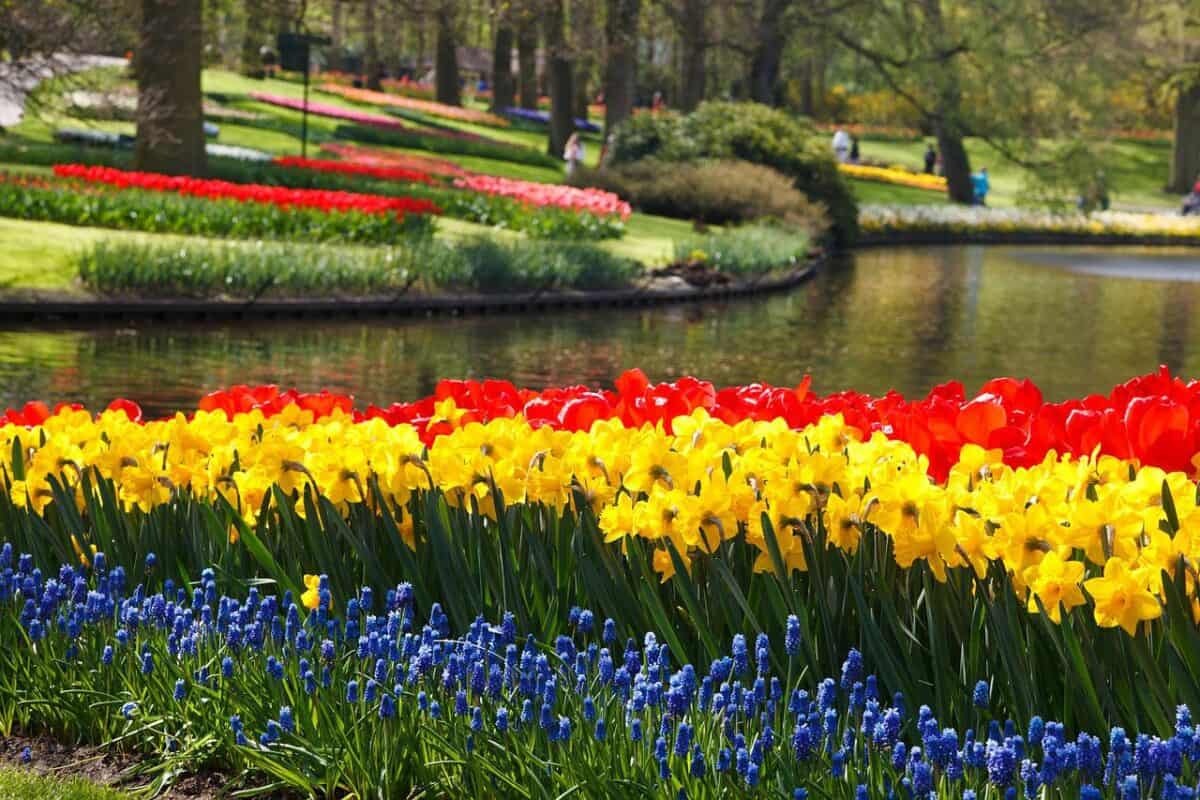 In April, festivals like the Feria de Sevilla and Zurich's Sechseläuten take place, and courtyards and patios come alive in May for Fiesta de los Patios in Córdoba, Spain. Some hikers also love seeing the progress of the spring thaw in the mountains of Scandinavia, and while conditions can be a little muddy, spring is a great time for outdoor activities of that nature.
Visiting in the springtime can have similar cons to an autumn visit – it can also be quite rainy, with somewhat unpredictable weather. It's not at all uncommon to have a snowstorm here or there and blasts of wintry temperatures, or unseasonably warm temperatures as well.
Again, packing layers is essential, especially that thin rain layer and something toasty for the evenings. The later in the spring you visit, the more stabilized temperatures and conditions often are (but not always).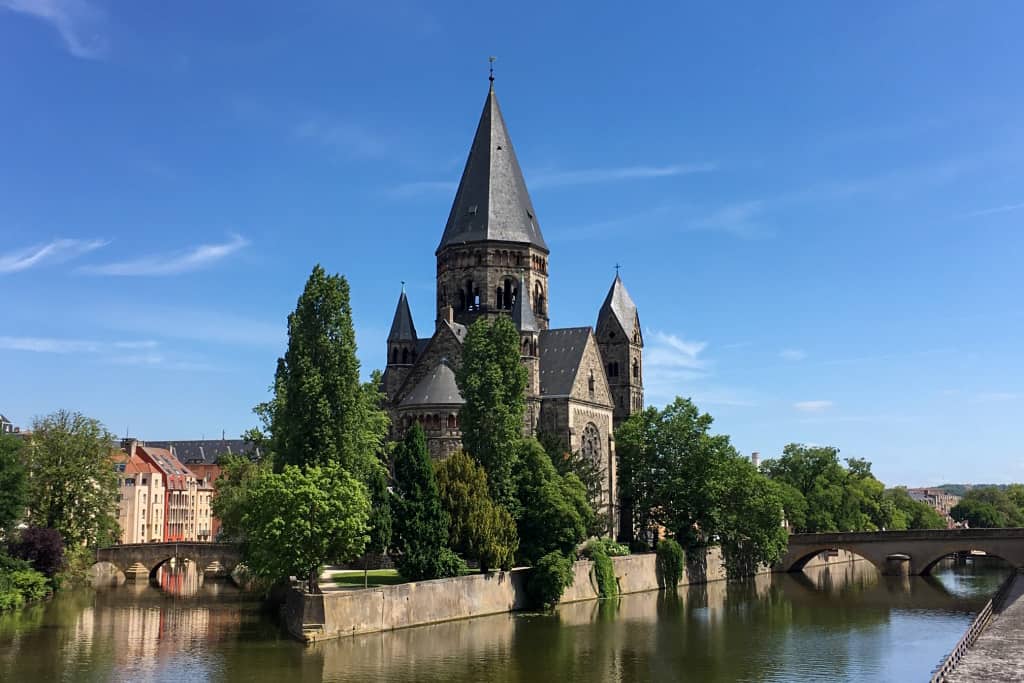 Visiting Europe in Winter
Northern Europe Average Winter Temp: -15°C – 4°C (5°F – 39°F)
Eastern Europe Average Winter Temp: -4°C – 4°C (22°F – 39°F)
Southern Europe Average Winter Temp: 10°C – 18°C (50°F – 65°F)
Western Europe Average Winter Temp: 2°C – 12°C (35°F – 53°F)
Winter visits are a total gem, and are still somewhat under-the-radar which leads to cheaper airfare, among other things! With way fewer visitors around, you'll have tourist hotspots all to yourself, which is always a perk when visiting popular European museums like the Louvre, the Prado, or the Vatican. Outdoor places with long wait times, like Saint Peter's Basilica or the Mezquita de Córdoba, will be virtually empty, and you're sure to have a much more relaxed visit, along with better photo opportunities.
While not everything will be open, if you're willing to be a bit flexible and plan ahead, Europe in winter is a fantastic destination. Most notably, keep in mind that many activities and transportation options, such as trains and water ferries, run on reduced schedules during the winter. Just be sure to buy tickets ahead of time and check opening times.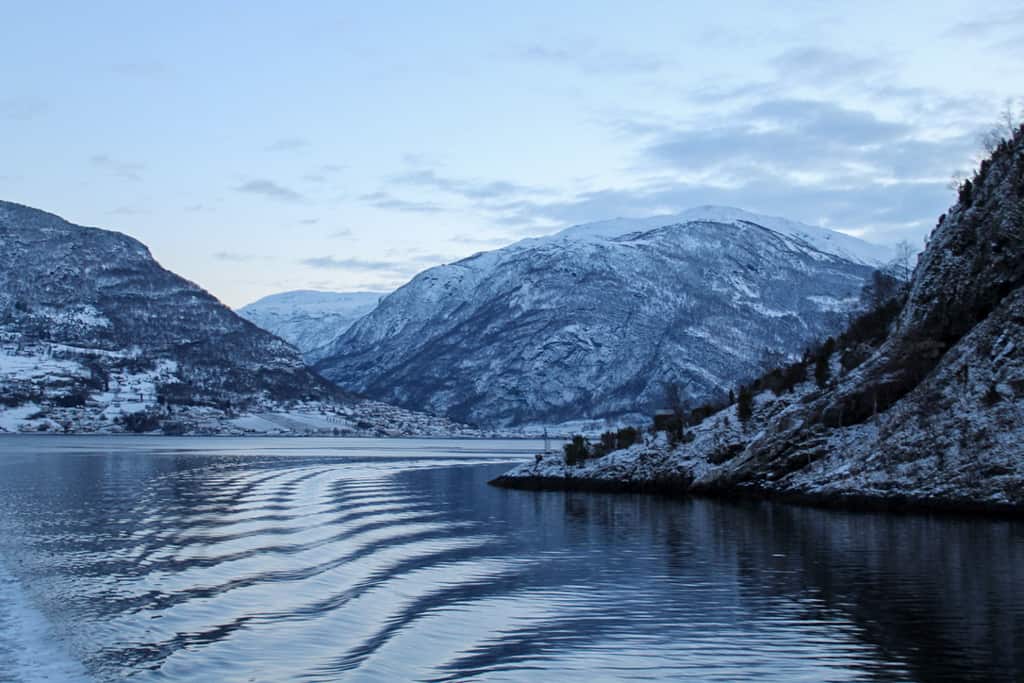 Things are often much cheaper in the wintertime, especially in terms of lodging and dining. Many restaurants in tourist hotspots, such as the lakes region in Italy or the French Riviera, will even have seasonal menus, with way cheaper prices for the same items in the winter.
Winter is a more common time for local tourism, which results in a more laid-back and relaxed vibe, rather than the hustle and bustle of other seasons. While activities like swimming and sunbathing may be a no-go (unless you are particularly intrepid!), numerous winter activities take their place.
The Alpine regions of Switzerland, France, and Italy have some of the best skiing in the world: a major bucket list item for a lot of folks. There are also options for snowshoeing, cross-country skiing, and snowboarding available as well, or just relaxing in the quaint and picture-perfect lodges. You can go dog-sledding in Norway, ice fishing in Finland, and of course, the winter is statistically the best time to see the awe-inspiring Northern Lights throughout Northern Europe.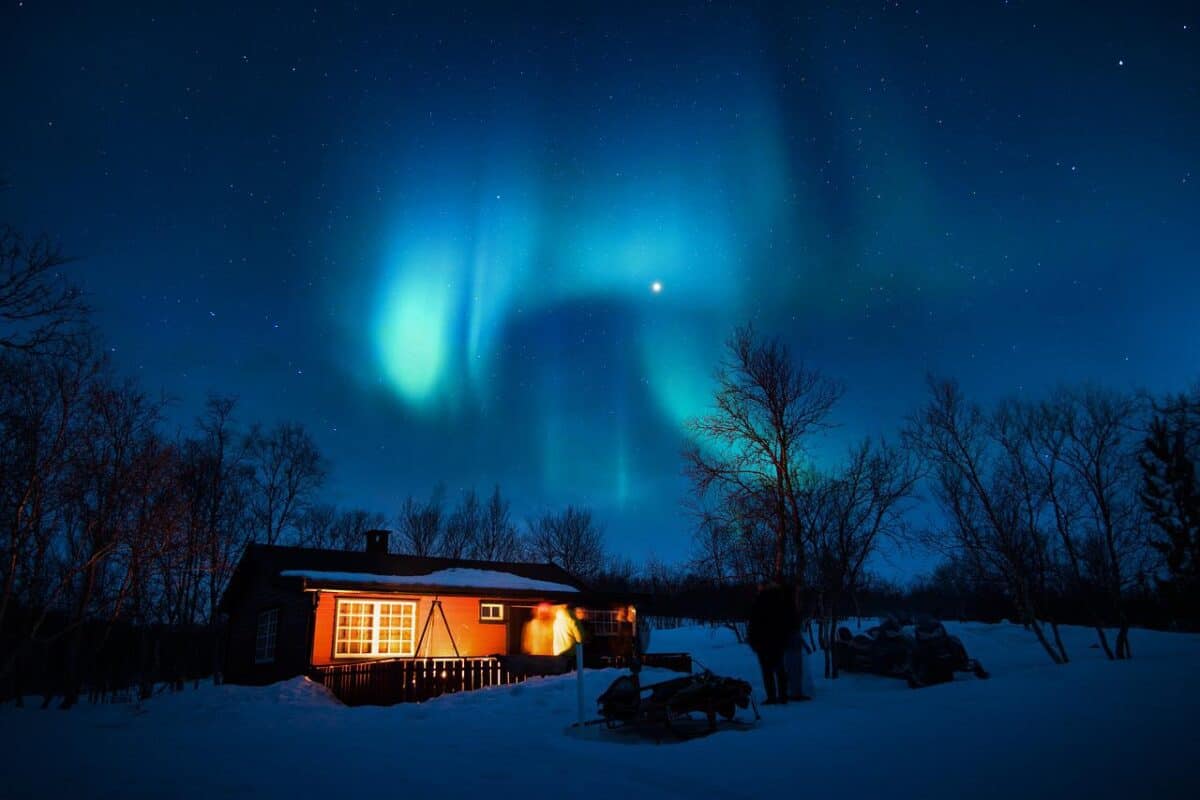 Germany's towns and villages are aglow with adorable Christmas markets and holiday festivals, and scorching summer destinations in Southern Europe, especially on islands like Ibiza or the Azores, are balmy and lovely this time of year.
Much-reduced daylight is often a concern for those considering a winter visit, but there are ways to maximize this as well. You may have heard horror stories about places in Scandinavia only getting a few hours of daylight per day, but in most cases, these calculations only take hours of "full sunlight" into account. When you add in sunrise and sunset times, you'll find that it's not so bad after all – the sun is still out, it's just not fully overhead yet.
The only other thing to note is that February is often school break time, which leads many Europeans to seek a break from cold and gray winters in places like Tenerife or Mallorca. If you're planning an island getaway, try to book flights and hotels well in advance.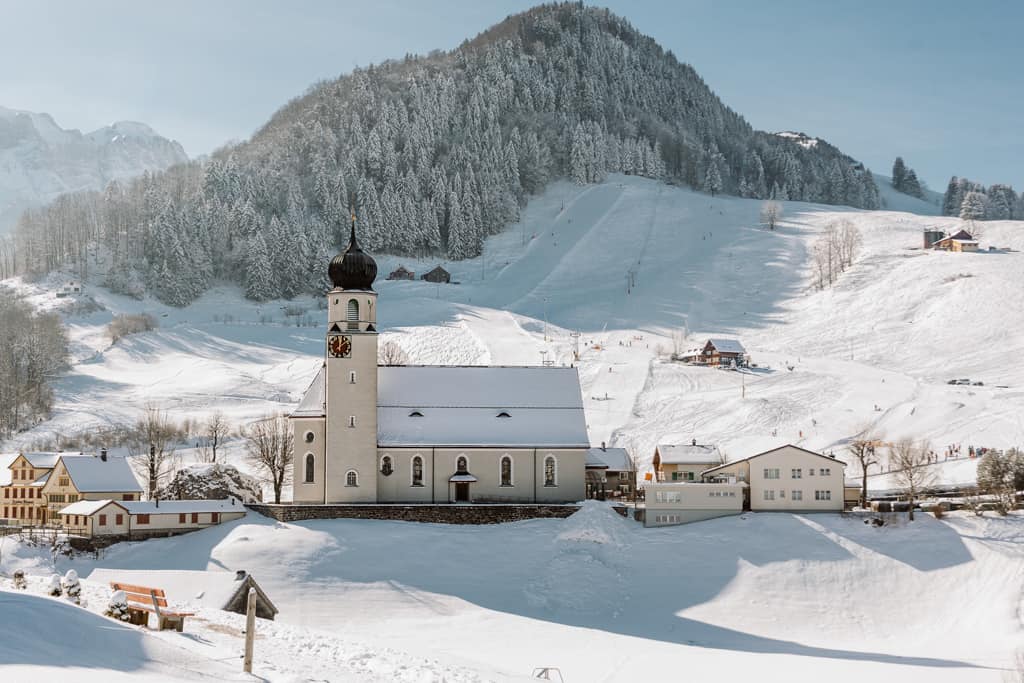 When to Visit Europe FAQs
When is the high and low season in Europe?
High season in Europe technically runs from June to September, with July and August being the busiest months. Keep in mind that many Europeans take extensive holidays in August, often to the same popular places you may be interested in visiting.
Where is the hottest place in Europe?
The hottest parts of Europe include much of the southern part of the continent, including places like Italy, Spain, Portugal, Cyprus, Montenegro, Sardegna, and Greece. Athens is often ranked the hottest city in Europe, but Rome, Sevilla, and Podgorica are not far behind.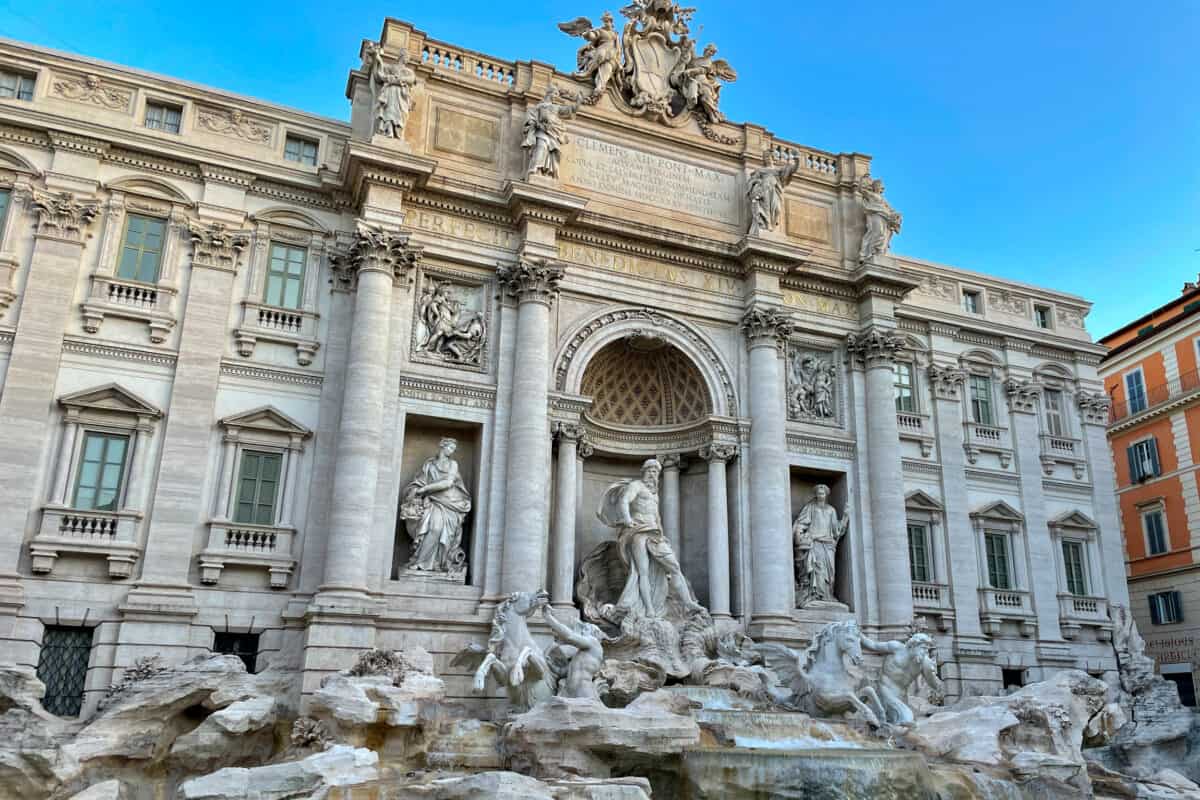 Where is the coldest place in Europe?
The coldest places in Europe are mostly in Scandinavia (Norway, Finland, Iceland) and Russia, with Russia definitely dominating the coldest cities list.
Are there any hot European countries in December?
December is a great time to visit Europe's island locales, which are pretty reliably warm year-round. Some options include Madeira, the Canary Islands, or the Azores. If you prefer the mainland, the south of Spain and Portugal stay quite warm as well, including Lisbon, Málaga, and Córdoba.
What are the rainiest countries in Europe?
The wettest cities in Europe are Podgorica (Montenegro), Ljubljana (Slovenia), and Tirana (Albania), in terms of total rainfall per year. However, keep in mind that countries like Scotland, Norway, and the Netherlands are known for fairly consistent drizzle in fall, winter, and spring, which may affect your day-to-day more than a downpour from time to time.
When is it safest to visit Europe?
Europe is overall a remarkably safe continent to visit, no matter what time of year you go. However, dangerous weather events such as flooding, avalanches and mudslides can happen, especially in the winter months.
What is the cheapest month to travel to Europe?
The cheapest time to travel to Europe is between January and March. Here, the winter holidays are over, but the spring weather hasn't hit yet, which leads to significantly lower prices. Next-cheapest is between September and November, which is often called 'shoulder season'.
Top tip: Weekday flights (particularly Tuesdays and Wednesdays) can also often be cheaper.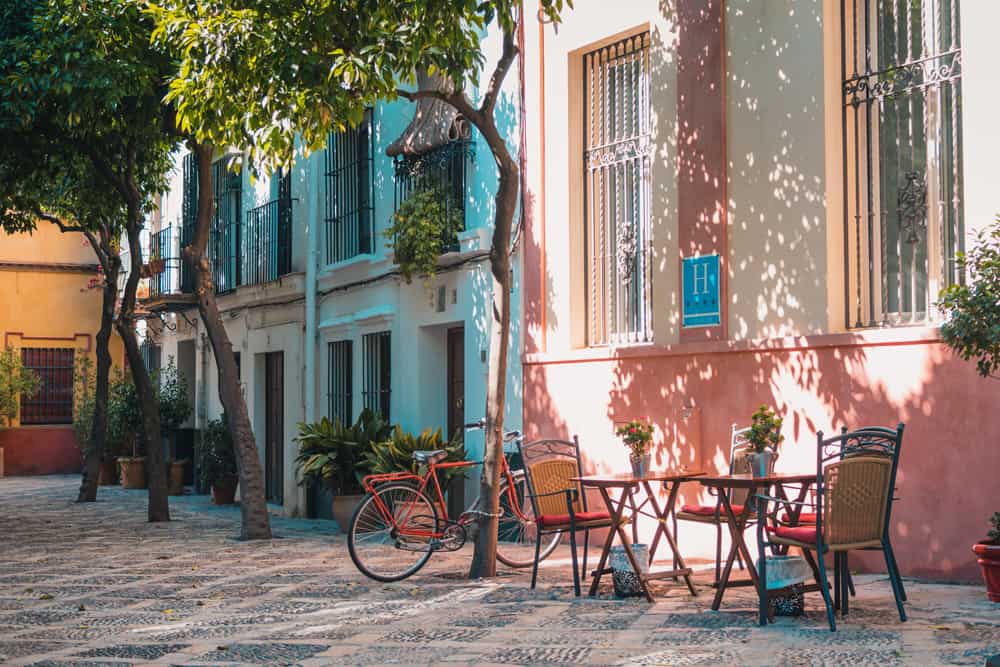 Ultimately, there is truly no bad time to visit Europe. Traveling in the low season may bring less favorable weather, but still comes with plenty of advantages: fewer crowds, cheaper accommodation, and ticket prices, and a more relaxed, 'local' vibe.
While a few activities (like swimming or skiing) can be more seasonal, many bucket list destinations are doable year-round. As you prioritize where you'd like to visit most, it's never a bad idea to see if it's doable in the off-season.
If what you'd like to do truly can only be done in peak season, planning ahead is your friend – try to book your flights 2-6 months ahead of time, and track prices on Google Flights or Hopper to get the best deals on airfare.
10 Things You Need To Know If You Are Traveling To Northern Europe
When you think of Europe, the first destinations that come to mind are probably France, Italy, or Greece. This is completely understandable since these are the countries most of us dream of visiting at some point in our lives.
However, the more you travel the more you realize that there are hidden gems everywhere – especially in Europe.
Take the Northern Europe for instance. You don't commonly hear that someone went to Finland or Norway, let alone to Iceland. But these destinations hide some of the best natural sights in the world – along with amazing architecture, history, events, and food.
If you are preparing to visit these destinations, there are a few things you should know before you go. ‍‍‍
The Best Time to Visit

There are many destinations that are considered to be in the Northern Europe – Scandinavian countries along with Northern Ireland and Scotland.
Each of them has their own peak season and when you'll go depends on what you want to do. Busy travel times are usually May to September but it's most crowded during these times. You can always opt to go in the winter – it can be a bit colder but if you don't like the crowd, the winter will suit you. Besides, you may get to see Northern Lights or the Midnight sun.
The best time to visit the countries of northern Europe are:
Visit Scandinavia in May and September for mild weather and less crowd, June – August for midnight sun and great weather, and winter months for no crowds, extreme cold but great sights of Aurora Borealis.
Visit Northern Ireland from June to September for the best weather, avoid July and August if you hate crowds and visit in June for optimal conditions.
Visit Scotland in the spring – late March to May and in autumn months from September to November. The scenery is beautiful then, there are not many tourists and the weather is mild. June would also be good if you like warm weather and lots of people.
The Cost

Again, the cost will depend on how you want to spend your time. If you are looking for luxury hotels and expensive food, you are likely to spend a lot of money. However, if you would rather save money and find a decent accommodation with simple yet authentic food, you can travel quite inexpensively.
Look for discounts and options before you go on your trip.
The Natural Sights

Depending on where you go, there are magical sights to be seen. If you want to see the Aurora Borealis, the Midnight Sun or Polar nights, you can visit the Scandinavian countries. If you are more interested in seeing the green, untouched scenes straight from Harry Potter, then Northern Ireland or Scotland will be more to your taste.
The Visa

If you are from an European Union country, you don't need a visa to go to Northern Europe. Travelers from USA, Canada, Australia, New Zealand and most of South and Central America don't need a Visa either.
Health Risks

There are no health risks in these areas. Be careful if you are travelling in the winter months as roads can get quite icy and slippery.
The Language

Most travelers going to Scandinavia are worried about the language because it does sound quite complicated. However, Scandinavians usually speak many languages including English so you should have an easy time communicating.
The same goes for Northern Ireland and Scotland where the native tongue is English – listen carefully because you might misunderstand each other due to different accents.
The Weather

As you would expect with most northern countries, it can get quite cold. Especially if you are visiting in the winter. Bring a lot of warm clothes and shoes to keep you comfortable.
During the summer, the weather is mostly mild and it will be good for anyone who doesn't like the cold," says a Travel writer from Write My X and Academic Brits, Pauline Gregorson.
Outdoor Activities

There is plenty to be done outdoors in the Northern Europe. Winter activities are the most popular ones – skiing, snowboarding and so on. But there is a lot more that you could do.
Tourists love hiking and boat tours as well as looking for the best spots to see Northern Lights. You can go on a sightseeing trip to cities and see great architecture and monuments.
The Events

There are many events to see in Northern Europe. Copenhagen Jazz Festival is one of them, going on for two weeks in the summer. Next, you can go to Norway International Music Festival which lasts for four days. There is also Edinburgh roaring Nye Festival in winter months. Gothenburg culture festival in Sweden is also a fun event that you can visit.
The Food

The food in Northern Europe is versatile – you can get vegan food almost everywhere and cheap traditional meals are always an option. Depending on where you go, you'll be able to encounter different food and tradition," says Carina George, a Travel blogger from 1Day2Write and OriginWritings.
No matter where in Northern Europe you go, you'll be happy that you did. With amazing sights, great food and fun events, you can never be bored in these countries.
When is the best time of year to travel to Europe?
Deciding what is the best time of year to travel to Europe for your holiday can be one of the hardest parts of the decision-making process, particularly for the first-time traveller.
There's no single 'best' time to visit Europe as every traveller's preferences are different but there are a number of things to consider before you book yourself on that flight.
Best time to visit Europe weather-wise
The kind of weather you'd like to experience is going to be a major consideration of your holiday planning. Are you hoping to experience a white Christmas in Europe or the beautiful snowy scenes of a northern winter or would you prefer to travel when it's warmer and you can enjoy the longer daylight hours?
Your response to this question should help you to decide when the best time to travel to Europe from Australia is for you.
The best season to go to Europe is going to be different for everyone so I've listed a few of the pros and cons of travelling in the various seasons below.
Pros and cons of travelling to Europe in winter
Christmas markets are a major reason for tourists to visit Europe in winter time. This one is in the Estonian capital, Tallinn.
If a European winter experience is what you're after, some of the pros of travelling at this time (December/January/February) include missing the Australian summer, experiencing scenery and Christmas food and traditions totally different to what we are used to at home (in Australia) such as the amazing Christmas markets.
Mid-December through to the end of February – and sometimes even into March – is definitely the best time to visit Europe for snow.
Every year it seems that Europe's Christmas markets become more and more popular with tourists and they are a wonderful reason to visit Europe at this time of year. Many markets open from late November until just after Christmas, with some trading until early January.
Of course you also have to consider the downsides – shorter daylight hours, some attractions (particularly in rural areas) may be closed for the winter, heavy snowfalls can cause transport delays and make driving difficult, and there's the cold weather and bulky clothing that you'll need to take to contemplate, too.
Tour and cruise companies also tend to have a reduced number of itineraries on offer during the colder months, however train services still run frequently.
Pros and cons of travelling to Europe in summer
Colourful flower boxes are at their blooming best during the European summer.
During the European summer there's a pretty fair chance you'll enjoy some warm weather. Southern countries like Spain, Italy and Greece (and the south of France) tend to have much higher temperatures than central and northern Europe, but there can be some surprises.
I have experienced temperatures well above 35 degrees Celcius on numerous occasions in parts of Europe that we don't normally associate with having high summer temperatures (Austria and northern France, for example).
I've often joked that the summer-loving Europeans should pay me to travel to Europe as I always tend to attract the hot weather! August is usually the hottest month in Europe – I mostly travel in June and July but have experienced some really hot days during those months.
If you are visiting one of the southern regions, temperatures can be stifling hot – so check in advance that your accommodation has air-conditioning.
Another advantage of travelling during the European summer (June/July/August) is the longer daylight hours – with daylight saving it is generally light until at least 9.30pm, and much later in the Scandinavian countries.
Timetables for ferries, lake cruises, cable car rides, etc are also generally expanded over the summer months.
I also find there's an air of vitality in Europe during summer – with window boxes bursting with colour, the freshest produce available at the markets, and Europeans out and about and enjoying the weather.
During the summer months, motorways can also be extremely busy, particularly on weekends, as European holiday-makers head off on their annual break.
What about Autumn (Fall) and Spring?
Autumn and Spring are popular times to travel for those who don't enjoy extreme temperatures. Early Autumn and Late Spring, in particular, can still offer warmish days without being either too hot or too cold so this is considered by many to be the best time to visit southern Europe.
No matter how carefully you plan, though, unseasonal weather can occur. Major flooding in Germany, Hungary and Poland in June 2013 caused havoc and upset lots of holiday plans, not to mention livelihoods.
On the other hand, expected snow falls can fail to eventuate as early in the season as normal – your snowy Christmas might turn out to be more of a 'slushy' one!
The table below shows the (approximate) average monthly temperatures for some of Europe's major cities.
Jan
Mar
May
Jul
Sep
Nov
Vienna
1°C
9°C
19°C
26°C
20°C
7°C
Rome
12°C
15°C
22°C
29°C
26°C
17°C
Zurich
-1°C
5°C
13°C
18°C
14°C
4°C
Paris
3.5°C
10°C
15°C
19°C
16°C
12°C
Berlin
-0.5°C
4°C
14°C
19°C
15°C
5°C
London
5°C
10°C
17°C
22°C
19°C
5°C
If the weather isn't the major factor in determining the best time to travel for you to travel to Europe, there are some other considerations to keep in mind.
Special events
Major events can have a big impact on the price and availability of accommodation and flights.
If you are heading to Europe to attend a special function like a wedding or are hoping to catch a major event such as the Tour de France or the tulip display at Holland's Keukenhof Gardens, you are obviously going to have to be in a particular place on a specific date.
Keep in mind that when major events occur (like the Olympic Games or Rugby World Cup, for example), accommodation, flights and other travel services can be stretched to the limit – and prices can increase significantly.
Crowds
If you do prefer to travel when it's warmer, be wary of travelling during August. This is the month when many Europeans take their summer holidays (a lot of professional offices in Paris actually close for the whole month!) so wherever you go it is likely to be extremely busy.
If you don't like crowds, August is definitely NOT the best month to visit Europe.
Major sights and attractions can be a nightmare during August with queues of two hours or more just to buy entry tickets not unheard of!!
I always recommend pre-purchasing tickets to attractions you know you will definitely visit, but particularly so if visiting in the peak summer months.
The late European spring (April/May) and early autumn (September/October) can make a good alternative. If you're not too fussed about high temperatures and definitely want to avoid the crowds, these are good months to visit to Europe.
Price
Another factor to consider when planning when you are going to visit is price. I've previously written about some of the tips you should know before you book your flight to Europe, and one of these is that travelling just outside of the airline's 'peak' season can save you a few hundred dollars.
By departing Australia in May, for example, you might save yourself some money by missing the June 'peak' fares and still be able to enjoy the warmer early-summer days in Europe.
This article was originally published in November 2013 and has been updated
Source https://europebackpacker.com/best-time-to-visit-europe/
Source https://www.under30experiences.com/blog/10-things-you-need-to-know-if-you-are-traveling-to-northern-europe
Source https://holidaystoeurope.com/when-is-the-best-time-of-year-to-travel-to-europe/