12 of the cheapest countries in Europe you can travel to
Looking for an affordable getaway to Europe? There are tons of cheap European destinations, which can make for the perfect vacation spot! Budget travellers rave about these destinations for their memorable experiences, food and culture. So, if you're looking for the best way to save money, here are 12 of the cheapest countries in Europe you'll want to add to your list.
12. Spain
One of the Western European options you'll want to consider is Spain. Although popular cities like Barcelona and Madrid can cost more, there are tons of affordable spots throughout in Spain. Seville and Valencia are great options, which are less busy and full of local Spanish culture. You'll get to experience the architecture and taste the flavours of Spain all on a budget.
11. Montenegro
Compared to other Mediterranean countries, Montenegro is easy to travel thorough without spending a lot. Most travellers will visit cities along the coastline like Budva and Kotor, but there are tons of other spots inland you'll want to explore. Hike through some of their national parks and experience the rocky hills and breathtaking mountain views of Montenegro. Pro tip: visiting during off-season can help to save money with lower prices and less crowds.
10. Portugal
Top cities in Portugal, like Lisbon and Porto, are on most of our travel bucket lists. All budget travelers should add Portuguese cities like Algarve and Cascais into the mix. These cities are the perfect spot to enjoy the sun. You can spend your days immersing yourself in Portuguese culture and food, all without breaking the bank.
9. Ireland
One of the cheapest countries in Europe to fly into is Ireland. With cheap flights from Ryanair and AerLingus, getting in and out of the capital city of Dublin doesn't break the bank. Spend a few days exploring Dublin. Then pack your bags and travel throughout the country to places like Galway, Cork and Killarney. Once you're done the basics, you'll want to check these 15 things off your list for the full experience.
Portugal City and Surf
BOOK YOUR TRIP NOW
8. Greece
If you avoid peak travel months during the summer, Greece may surprise you as a budget-friendly country. Get off the beaten path and ahead outside the main cities. Smaller Greek islands, such as Hydra, Poros, Tinos and Lefkada, have an amazing vibe and are kind to your wallet. From delicious local Greek cuisine to sun-soaked beaches, you'll have an amazing time immersed in the culture of Greece.
BOOK YOUR TRIP NOW
7. Slovakia
Located in Central Europe, Slovakia gives you lots of room to roam. There are tons of fun, and affordable, outdoor attractions in Slovakia. One popular option is hiking or skiing throughout the High Tatra Mountains. If you're more into exploring the cities, try Bratislava. It's one of the main cities where most budget travellers love to visit! With accommodations and local eats, you won't have to spend a lot to enjoy your time visiting Slovakia.
6. Romania
With European cities like Bucharest, Sibiu and Brașov, getting off the beaten path in Romania is easy. Spend your time relaxing on the beach by the Black Sea, or hiking in the Carpathian Mountains. Of course, sightseeing is always a great option. So why not explore some of Romania's beautiful castles? Two of the most popular castles are Bran Castle (Dracula's Castle) in Transylvania and Peleș Castle in Sinaia.
BOOK YOUR TRIP NOW
5. Estonia
A trip to Estonia will remind you of travelling throughout Scandinavia on a budget. Estonia has a diverse terrain and over 1,500 islands in the Baltic Sea. You'll see the Nordic influence blended with the Baltic culture. The capital city of Tallinn can be a tad more expensive, but if you head out to the outskirts of the city and there's tons of more affordable options just waiting for you to explore.
4. Poland
If you're thinking about heading to Eastern Europe, Poland should be on your list! It's budget-friendly cities make it one of the cheapest countries in Europe. With beautiful architecture and landscapes like Ojców National Park outside of Kraków, Poland is full of rich history and culture you'll fall in love with immediately.
Best of Baltics
BOOK YOUR TRIP NOW
3. Hungary
Every year, tons of travellers flock to Hungary for the Széchenyi Thermal Baths in Budapest. There's rich history and a thriving food scene in Hungary that you won't want to miss! Best part? You won't need to spend a lot to try some of the faves like goulash or langos. It's a great cheap European vacation for any budget traveller.
Vienna to Rome Trail
BOOK YOUR TRIP NOW
2. Bulgaria
One of the cheapest countries in Europe is Bulgaria. You're bound to save money travelling throughout this beautiful country. The capital city of Sofia is absolutely stunning! And luckily most of the main attractions, even in Sofia, are affordable. There are free walking tours across most of the main European cities of Sofia, Veliko, Tarnovo and Plovdiv. All you'll have to do is tip. Don't forget to try some Bulgarian pastries like banica and krenvirshka while you're there.
BOOK YOUR TRIP NOW
1. Czech Republic
With beautiful city like Prague, Czech Republic is definitely an affordable option. If you stay outside of the main city core in Prague in cities like Bruno, Český Krumlov and Ostrava, you'll find your euro will stretch just a tad further. Plus, beer is cheaper than water here. Sounds like a good trip to us!
Found the perfect budget-friendly spot to visit in Europe? Budget travellers can see some amazing spots travelling through some of the cheapest countries in Europe. So why not book and go? Check out Contiki's trips to Europe to get that travel inspo flowing.
Cheapest European Countries to Visit in 2023 Announced
© Tomas1111 | Dreamstime.com
Must Read
Spain Suggests Kosovo's Visa Liberalisation Process Be Finalised on January 1, 2024
Slovakia: 739 Ukrainian Refugees Applied for Temporary Refugee Status Within a Week
Frontex Intensively Working on ETIAS Central Unit – Calls It a "Revolution in Travel"
France to Expel 19% of Migrants Rescued From Mediterranean
Ireland: Air Fares to Increase Significantly Next Year
As inflation keeps affecting all aspects of the economy, planning a budget-friendly trip can be challenging.
Make the most of your trip by following this list of the cheapest European countries to visit.
This way, you will be able to see more and spend less. And who doesn't want that?
Whether you are travelling for a few days only or for a longer period of time, knowing all the practical travel details will make your trip run smoothly.
Cheapest European Countries to Visit
Hungary
Portugal
Slovenia
Bulgaria
Romania
Slovakia
Moldova
Hungary
Located in central Europe, Hungary is undoubtedly one of the cheapest European countries to visit. The country is known for its famous thermal baths – Hungary has one of the biggest natural hot spring spa bath complexes in Europe and is open year-round.
Cost of Accommodation – As a general rule of thumb, the closer to the city, the more expensive everything will be. So, expect to pay anywhere between $60-90 per night in Budapest for a private room in a 3-4 star hotel. However, there are, of course, cheaper options. For example, a dorm room will be around $16 per night.
Cost of Transportation – Public transportation is the most affordable option. A monthly bus ticket is $24.
Cost of Food – While it depends on whether you are visiting an expensive or mid-range restaurant, eating and drinking cost are substantially cheaper than in other places in Europe. A meal costs $5.49, whereas a nicer dinner for two can be up to $25.04.
Main Attractions in Hungary
These are some of the most popular places to visit when you are in Hungary:
Buda Castle. The Buda Castle is the first on the list of all those who visit Budapest. You can either walk or take the bus. Whichever way you decide to get to Buda Castle, it will be well worth it. The view from the top is spectacular, and if you are lucky enough to visit during the Budapest Wine Festival – you will get to enjoy a glass of locally brewed beer as well as Hungary's popular 'palinka'.
The Danube River. While in Hungary, you can't miss Danube riverfront walks. A river at the heart of Europe – visiting the Danube River will be a special experience.
Historic Spa Towns. Hungary is mostly known for its thermal baths, so if you really want to experience Hungary pay a visit to the spa towns. Moreover, it is said that water in these spas has many health benefits.
Portugal
Portugal's Azores Islands and Madeira are on every visitor's list. These stunning subtropical islands are a must-see, and the good news is Portugal is one of the cheapest European countries to visit. If you want to enjoy the good weather and stunning beaches while also saving money, then look no further.
Cost of Accommodation – Visitors have found double rooms in 3-star hotels for as little as $11 per night. You can find 4+hotels for $51.
Cost of Transportation – A monthly pass is $41, and a one-way ticket is $1.60.
Cost of Food – A meal in a cheap restaurant costs $8, whereas eating out in McDonalds or other fast food restaurants is $6. You should, however, look for restaurants close to tourist attractions if you want to save a couple of bucks more.
Main Attractions in Portugal
When in Portugal, make sure to visit these popular tourist spots:
Braga. Braga, located in northern Portugal, is a welcoming university town and an attractive tourist destination. When visiting, you should stop by Republic Square and start your journey there. A must-try dish in Braga is 'Fransecinha', which is otherwise called 'The Queen of Sandwiches'. You might want to wrap up your tour in Braga by having a coffee at Café A Brasileira, which is one of the town's oldest cafes.
Porto. Porto is one of the most popular and beautiful cities in the country. At first glance, Porto looks expensive; however, this city offers affordable accommodation, activities and entertainment, food and more. On top of that, you will get to see some of the most stunning views.
Sintra. Sintra is another Portugal gem you should not miss when you are in the country. The city is only 45 minutes away from Lisbon, and you can take the train there. The castles are many and beautiful.
Slovenia
Slovenia is every budget traveller's paradise. When compared to the nearby Austria, Italy, and Switzerland, Slovenia is way cheaper and, therefore, is increasingly becoming a favourite tourist destination.
Cost of Accommodation – Expect to pay between $38 to $96, as that is the average accommodation price in Slovenia. Hostel dorms are normally cheaper, and you can stay for $11-15 per night only and not more than that.
Cost of Transportation – If you find yourself using public transport on a regular basis, you might want to consider purchasing a ticket which is valid for a longer period of time. A monthly bus ticket is $15. You should always remember to have your card with you, as there is a penalty for riding without a ticket.
Cost of Food – Another major budget factor is the price of food. You will get to choose from a variety of cuisines for $12-15. Fast food costs about the same everywhere, so if you are on a smaller budget, you can get a meal at McDonalds for $6.
Main Attractions in Slovenia:
Ljubljana. Known as 'Europe's Greenest City', Ljubljana is home to several parks and green spaces. Whether you want to take a walk along the river or sit at the park and enjoy all of what Ljublana has to offer, you won't regret paying this beautiful city a visit.
Lake Bled. Lake Bled is one of Slovenia's most attractive places to visit. You might either take a stroll around the lake or visit the Bled Castle, which offers a breathtaking view. And the best thing of all, you can swim in the lake as well.
Triglav National Park. The Triglav National Park is a national treasure. It is one of Europe's oldest parks and home to one of the most diverse flora and fauna, green Alpine valleys and more. When in Slovenia, Triglav National Park is a must-visit.
Bulgaria
If you are thinking of backpacking in Europe, Bulgaria should be on your list of places to visit. Not only is it one of the cheapest European countries, but one of the most interesting as well. Whether you want to head east to the beach or visit many of Bulgaria's mountains and parks, you are guaranteed to have a good time.
Cost of Accommodation – You will be able to find a place for as little as $14 per night. In case you want a nicer place, 4+ hotels start from $36.
Cost of Transportation – Most of the country is connected by rail and road services, as public transport is heavily dependent on them. Those visiting Bulgaria get around with either buses or trolleybus networks. A monthly public transportation ticket costs $18.19.
Cost of Food – Wherever you decide to eat, prices of food are not overwhelmingly high in general. You will pay around $8 to $15 for a main dish or $5 for a sandwich at any fast food place.
Main Attractions in Bulgaria:
Burgas. Located on Bulgaria's Black Sea coast, Burgas is a beautiful country full of colours. It is one of the largest cities in the country. If you are drawn to the Bulgarian coast, you should consider Burgas.
Bansko. Bansko is the most popular skiing and snowboarding destination. If you are visiting during the cold months of November and December, make sure to take advantage of the views from the top of the mountain, ski and take a long relaxing mineral bath afterwards. If, however, you are visiting during the summer, you can go mountain hiking or horseback riding.
Plovdiv. Plovdiv, right after Sofia, is the second-largest city in Bulgaria. The city is very attractive and youthful. The Old Town is the most visited place – it is stretched into three hills, and the town's history dates back to 8000 years ago.
Romania
Romania is another European country that offers beautiful places to explore and plenty of activities to do at an affordable price. In the last few years, it has become an incredibly famous Eastern European destination for visitors. Tourists are both surprised and delighted at how inexpensive Romania is.
Cost of Accommodation – Hostel dorms start at only $10 per night. Visitors have been amazed at the hospitality and quality when visiting Romania.
Cost of Public transportation – Many Romanians depend on trains, light rails and bus networks as means of public transportation. One bus ride will cost you $0.30. A monthly pass will be $16.52.
Cost of Food – A meal at an inexpensive restaurant in Bucharest will be $6.61, whereas a meal for two people at a mid-range restaurant will cost $14.45. That is, of course, always considering the type of restaurant you go to and whether it is in the city centre or not.
Main Attractions in Romania:
Bran Castle. We all have heard of Transylvania and the many myths associated with this region. The Bran Castle, located in the forested town of Transylvania, is identified with the fictional Dracula. It is one of the most popular attractions in Romania and worth seeing.
The Old Town. The entire town is surrounded by museums and other historical buildings that date back hundreds of years ago. As well as churches, shops, cafes and bars where you can sit and enjoy a nice day in Romania's most visited town.
Transylvanian Alps. Transylvanian Alps, otherwise known as The Southern Carpathians, are another one of Romania's gems. The mountains are ideal for hiking and nature lovers.
Slovakia
Slovakia is one of the cheapest European countries to visit, perhaps the reason being that it still has not been discovered by masses of tourists. However, that is simply a matter of time because Slovakia is full of gems.
Cost of Accommodation – As per accommodation, prices are generally very affordable. You can find a nice place for $10 a night, including modern air-conditioned room with free Wi-Fi and all private facilities. A 4.45-star rated place can be as low $30, which is considered very cheap compared to European standards. Naturally in more metropolitan areas and city centres, the prices will be slightly higher.
Cost of Transportation – The easiest and the cheapest way of getting around Slovakia is by bus. Locals also depend on trains and tramways.
Cost of Food – A typical meal at an inexpensive restaurant will be $6, and a meal for two at a relatively expensive restaurant is around $30.
Main Attractions in Slovakia:
Bratislava. You can get to Bratislava quite easy from any other European country. Although it is a relatively small city, it still offers a lot to see. The architecture is very interesting, and there are still remnants from the Communist era, mixes of buildings built in two different eras and so on. The city was not built to be a capital city, however, it has its own charm and uniqueness.
Orava Castle. The Orava Castle is the first thing locals will recommend to visitors, and that is because of the engaging and exciting experience which the place offers. Slovakia has the highest number of castles per capita in the world, and Orava Castle is just one of many. You will get to see the knight's hall and archaeological exhibition rooms.
Domica Cave. Besides all the beautiful castles, Slovakia is home to thousands of caves as well. Domica Cave is one of the most popular and the most beautiful. It has also been recognized as a UNESCO World Heritage Site. The entrance fee is $9.50.
Moldova
Moldova is best known for its wine, therefore, if you are a fan of wine – Moldova is your place to visit this summer. Tourists are increasingly looking for places that are less crowded and known. Moldova is yet to be discovered, and the country has preserved its cultural and historical heritage.
Cost of Accommodation – Prices in Moldova are comparatively lower than in most other countries, especially those in Western Europe. There are not many capital cities where you can find a place to stay for as little as $5 per night. If you are looking for a fancier place, a five-star hotel costs $150, whereas a two-star hotel will be $30.
Cost of Transportation – Prices usually vary between cities. For example, a single public transport ticket costs $0.41 in Chisinau, whereas $0.48 in other cities such as Tiraspol and Bender.
Cost of Food – When it comes to Moldovan food, meals at most restaurants are under $10. A bottle of their locally brewed wine, which is one of the world's best, is around $12.
15 Cheapest (Yet Beautiful) Countries to Visit in Europe
I know what you think: Europe is beautiful and I'd love to see it, but I can't afford it now. It's true that some European countries like Switzerland, Ireland, or Denmark have developed a reputation for being excessively expensive. But you'd be wrong believing that all of Europe is unkind to the wallet. At the other end of the spectrum, there are quite a few countries that are not only affordable, but also amazingly beautiful. So in this post I'm going to share with you some of my favorite cheapest countries to visit in Europe.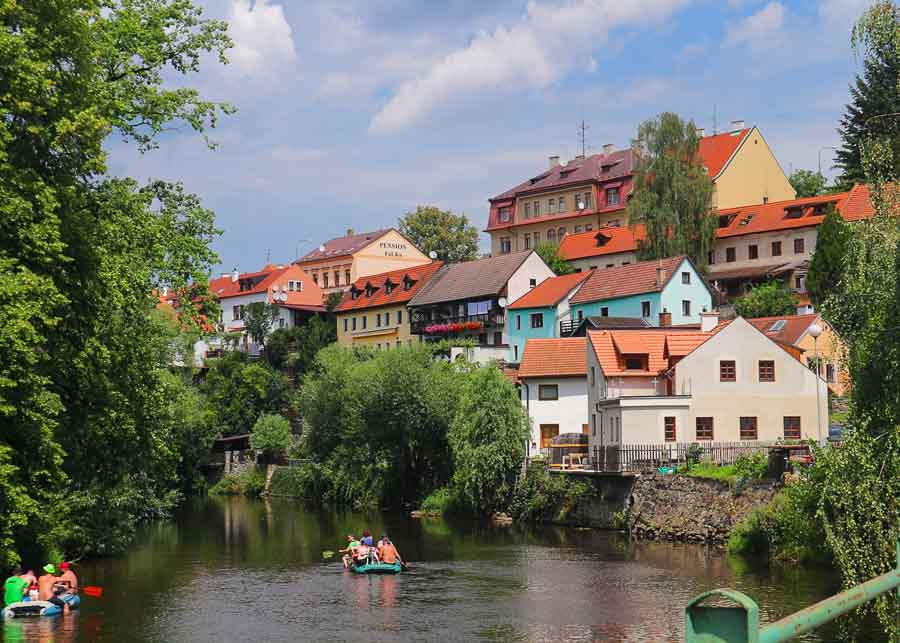 General considerations
You may be wondering why aren't these hidden gems as celebrated as the more expensive countries in Europe. Well for one thing, many of them lived for decades under the heavy boot of communism.
As the result, their socio-economic development was low, their infrastructure underdeveloped, and their tourism not sufficiently advertised. So not surprisingly, they rarely made the list of the best European itineraries in the past.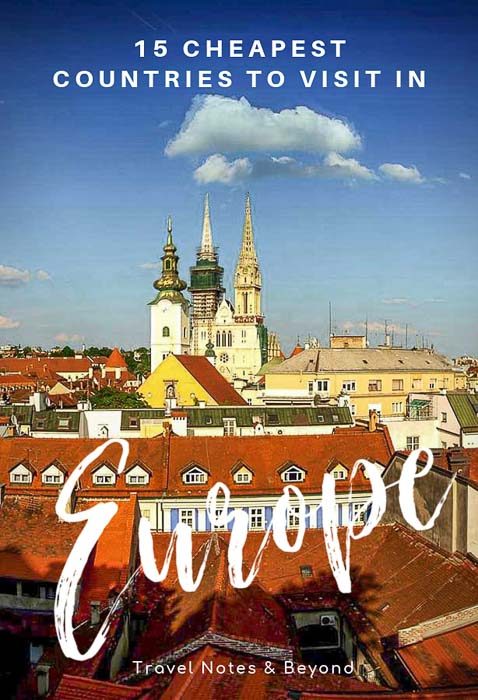 When planning a visit any of these inexpensive countries in Europe, you can expect to see higher prices in the big cities, especially around the city center or in the touristy areas. But the farther out you go, the more affordable things are.
Another thing to consider is the currency exchange rate (the equivalent of one US dollar in another country). With very few exceptions, the US dollar is stronger that most currencies in Europe, which is a big advantage when you travel to the respective countries.
CHEAPEST COUNTRIES TO VISIT IN NORTHEASTERN EUROPE
ESTONIA
Despite its wild nature and untouched beauty, Estonia is a very accessible country, easy to visit and modernized (there is Internet everywhere!)
The country's history, rich culture and beautiful architecture was influenced by the the Swedes, Russians, and the Germans, who occupied the country at various times during its history.
Top Places to Visit in Estonia
No matter where you go in Estonia you will find remnants of historic sights, and old traditions and customs. The country has many islands, each with their own unique sights and cultures to share.
Estonia's most notable city is the is Tallinn, which is also the capital of the country. Tallinn is actually one of the best preserved medieval cities in Northern Europe.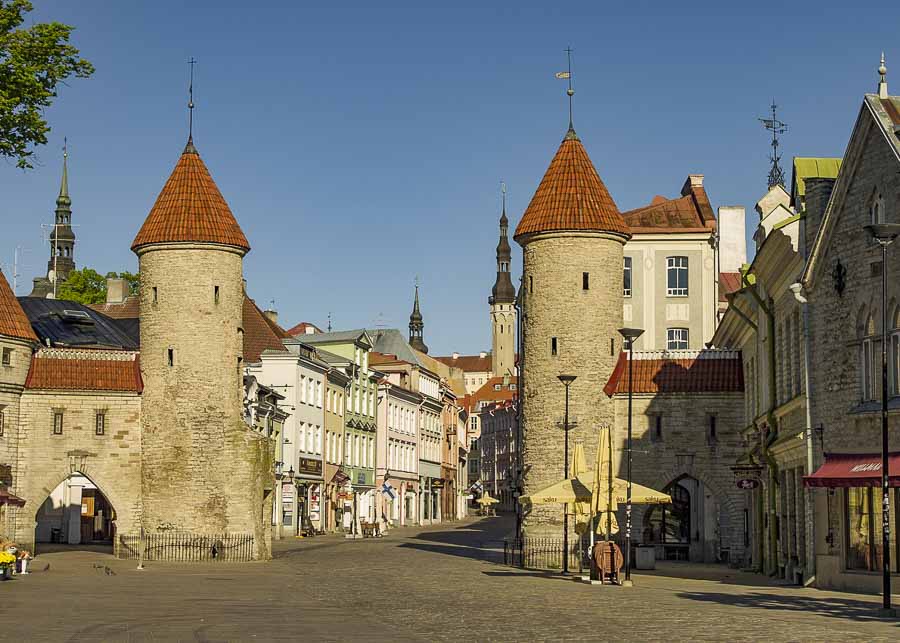 The country is also home to many beautiful castles. Narva Castle (also know as Hermann Castle) enjoys a particularly beautiful setting. The castle was built in the 13th century by the Danes as a royal residence for the Danish kings. There are many other castles that you could visit, like Paide, Helme, or Keila Castle.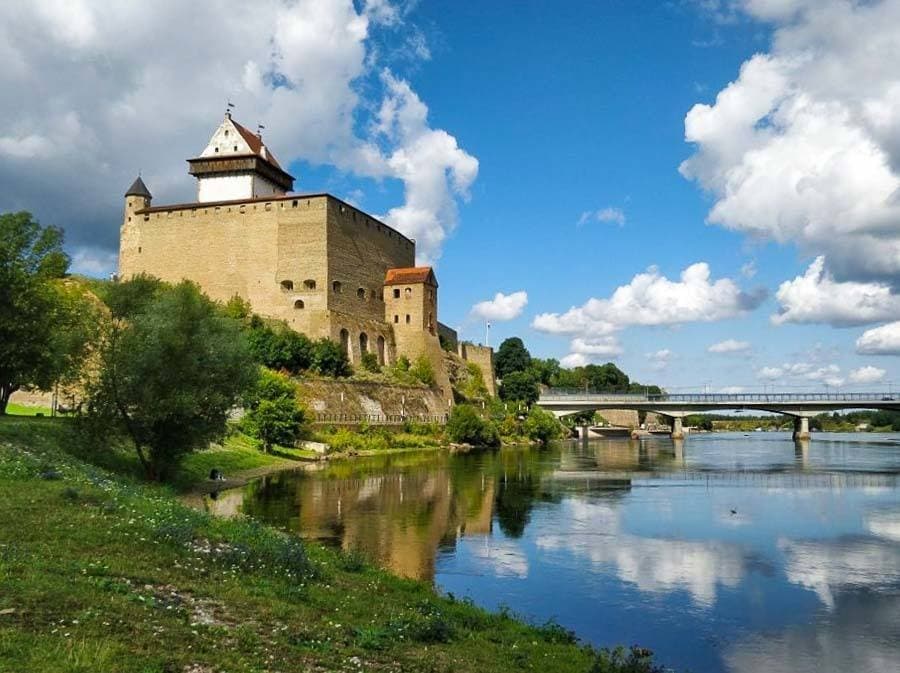 If you have time, you should also visit some of Estonia's national parks, like Lahemaa (just an hour's drive from the capital) or Soomaa National Park – a wetland that formed as a result of glacier melt from thousands of years ago.
How Much Does a Trip to Estonia Cost?
Currency: Euro (EUR)
Average hotel price per night: €44
Dinner at a local restaurant: €9 – €18
Local Transportation per person: €1.50/day
Average price for one week per couple: €750
LATVIA
Latvia is one of Europe's best kept secrets, that somehow managed to slip under the radar of tourism. I absolutely loved this country, and especially its capital city, Riga.
If you are a fan of the Art Nouveau style and design, Riga's architecture will absolutely amaze you. Despite the devastation suffered during the Second World War, there are still over 750 art nouveau buildings still intact in Riga.
Top Places to Visit in Latvia
After exploring the attractions in the Old Town Riga, you should visit the the vibrant beaches in Jurmala –– a gorgeous seaside resort located just a short 20 minute drive from the capital.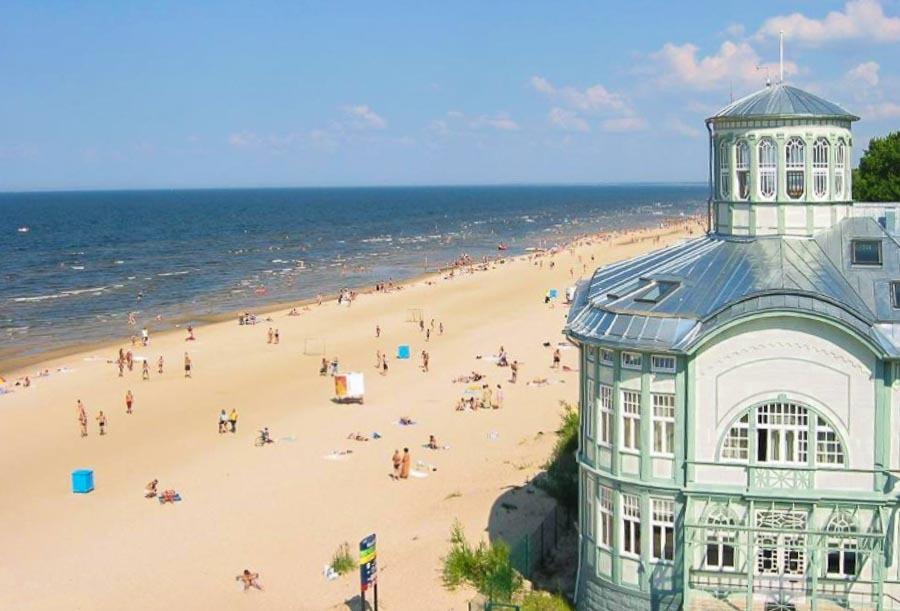 Also, don't miss Gauja National Park, where you'll see nature at its best: caves, cliffs and other rock formations that will make spelunkers feel in heaven here.
How Much does a Trip to Latvia Cost?
Currency: Euro (EUR)
Average 3-Star Hotel in Riga: €46 € per night
Dinner at a Local Restaurant: €9 – €22
Local transportation: €3/day
Average price for a one week vacation per couple: €850
LITHUANIA
The fact that Lithuania doesn't enjoy more popularity among the European countries can only be explained by the fact that people don't know much about it. The country has plenty of attractions, but much like its fellow Baltic States Latvia and Estonia, Lithuania has only opened up to international tourism in the last few decades.
Top Places to Visit in Lithuania
Outside Vilnius, the country's capital, the highlight of Lithuania's attractions for tourists is most likely the city of Siauliai, with its legendary Hill of Crosses.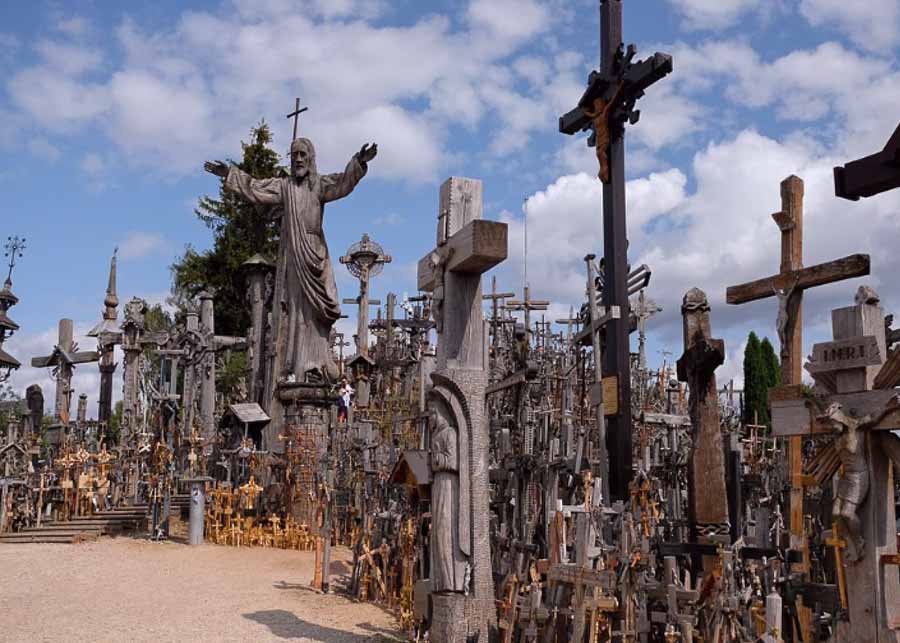 But if you are a nature lover, you'll probably appreciate the Lithuania's stunning coastline more. Especially the ravishingly beautiful sand dunes of Curonian Spit, a true natural wonder!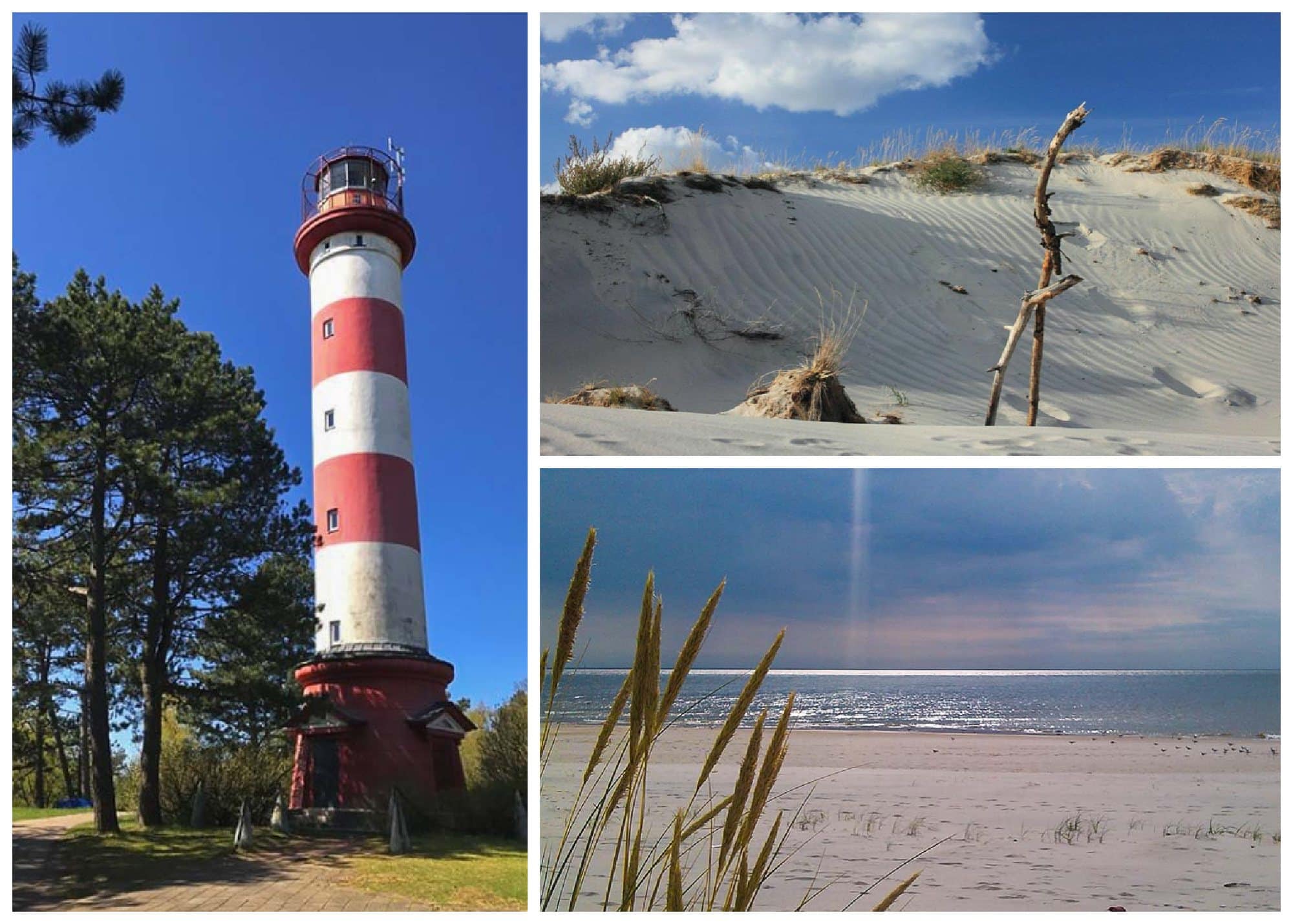 How much does a trip to Lithuania cost?
Currency: Euro (EUR)
Average 3-Star Hotel in Vilnius: €39 – €46 per night
Dinner at a Local Restaurant: €10 – €21/person
Local transportation: €1.50/day
Average price for a one week vacation per couple: €620 ($739)
CHEAPEST COUNTRIES TO VISIT IN SOUTHEASTERN EUROPE
GREECE
With its turquoise beaches, sunburned ruins and luxury yachts, Greece may seem like one of the most expensive destinations in Europe, but it's not. Of course, it's not as cheap as other European countries on this list. But it can be quite affordable if you choose to stay in hostels or budget hotels, eat at small Greek restaurants, and use public ferries between the islands.
Top Places to Visit in Greece
Greece is one of the most romantic destinations in Europe. With thousands of islands throughout the Aegean and Ionian seas, a plethora of ancient ruins, sunny beaches, whitewashed villages, and tasty cuisine, it's hard to get it wrong no matter where you go in Greece!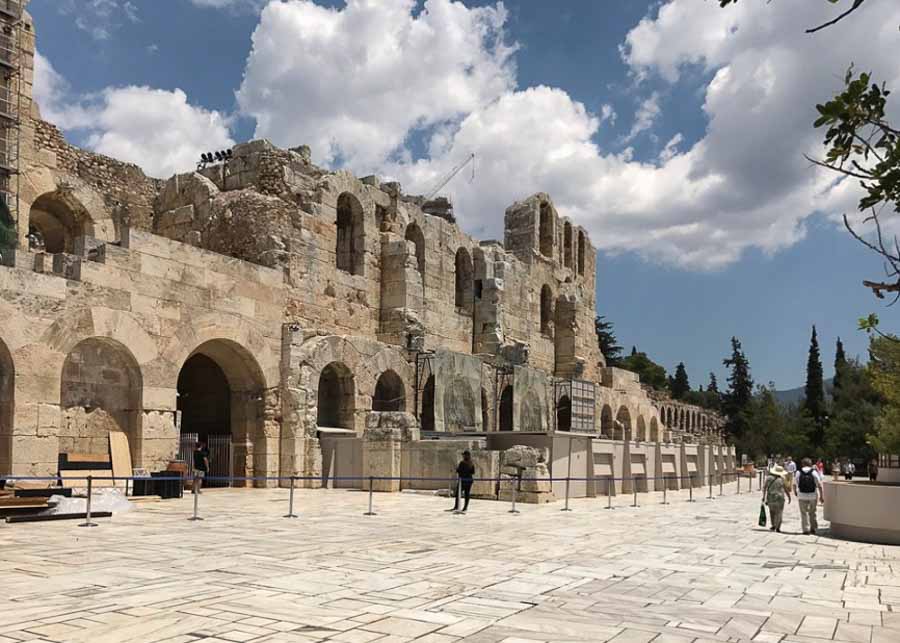 After visiting Athens, which is one of the world's most fascinating cities, you should go island hopping. There are countless beautiful and exotic islands to visit in Greece, like Santorini, Ios, Patmos, or Mykonos, just to name a few.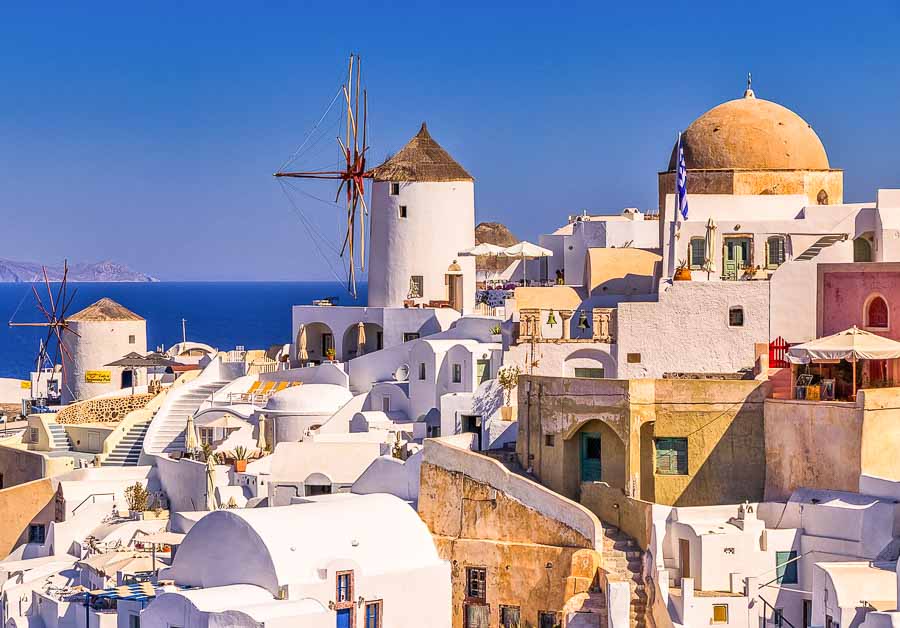 How much does a trip to Greece cost?
Currency: Euro (EUR)
Average hostel room per night: €12
Average 3-star hotel in Athens per night: €38
Dinner at a local restaurant: €16 – 24
Local transportation: €8/day
Average price for a one week vacation per couple: $€850 ($1015)
TURKEY
Turkey's fascinating history, engaging culture and delicious food precede its reputation. Above all else, the country's friendly people and low prices all across the board, make Turkey one of the most desirable and affordable destinations in Europe.
Top Places to Visit in Turkey
When visiting the European portion of Turkey, you absolutely must spend at least 3 days in Istanbul. Be sure to visit the Hagia Sophia, Blue Mosque, Grand Bazaar, and Chora Church while visiting the city –– and that just to scratches the surface!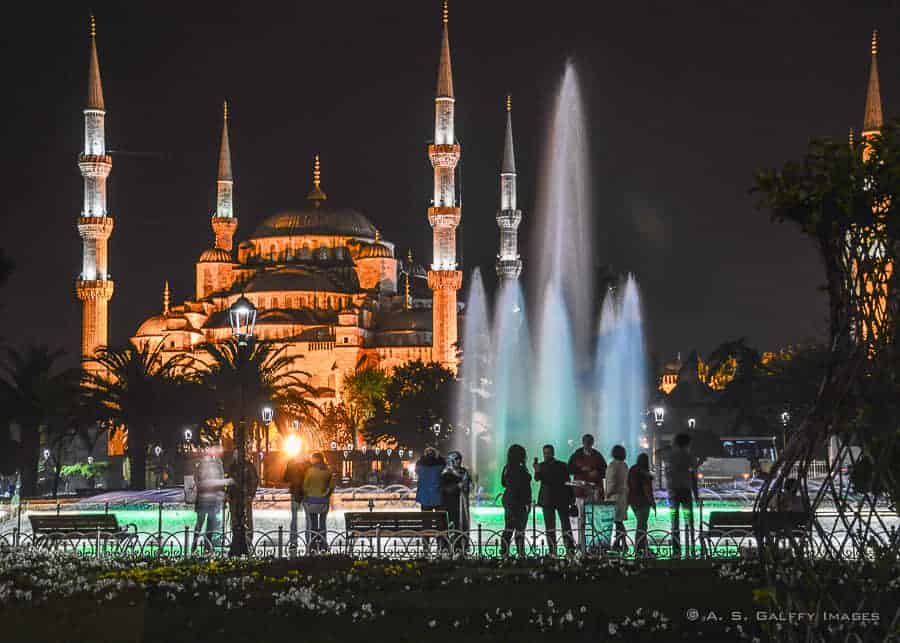 Turkey has attractions galore, whether you want to explore ruins such as Ephesus, soak in the thermal pools of Pamukkale, or see some of the world's most surreal panoramas in Cappadocia.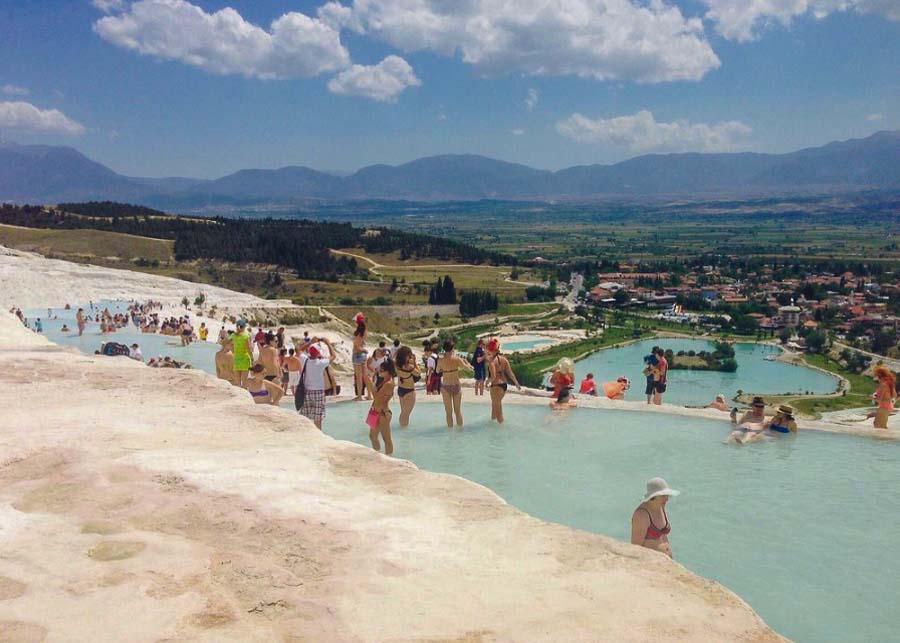 How much does a trip to Turkey cost?
Currency: Turkish Lira (TRY)
Average 3-Star Hotel in Istanbul: $33 – $46 /night
Dinner at a Local Restaurant: $10 – $18/person
Local transportation: $0.75 – $1.50/day
Average price for a one week vacation per couple: $785
ROMANIA
Romania is a country in Eastern Europe that once used to be my home. So I may be a little biased towards it, but I believe there are many reasons to visit Romania. It's a very welcoming country, easy to visit, with beautiful scenery, old medieval towns, and an amazing cuisine.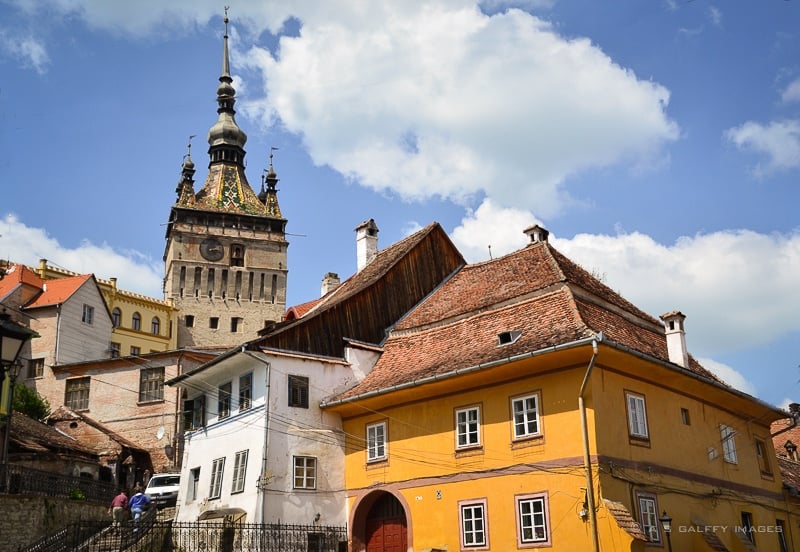 It is also one of the cheapest countries to visit in Europe. Especially if you're heading to Bucovina to explore its famous painted monasteries and untouched countryside. But even if you choose to visit its most popular destinations, like the castles and fortresses in Transylvania, or the medieval towns of Sibiu, Târgu Mures, or Sighisoara, Romania is still very affordable.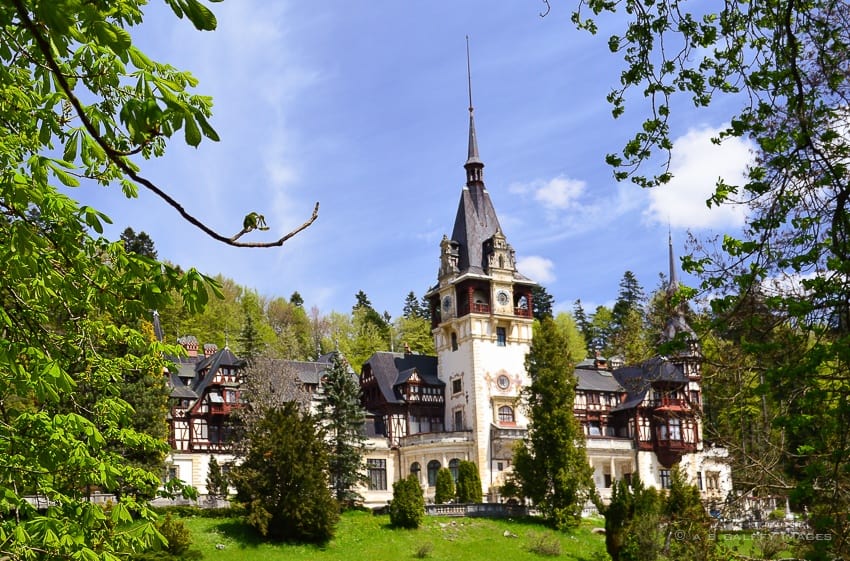 Top Places to Visit in Romania
There is a great abundance of unique places to visit in Romania, like the Transfagarasan highway, or the Mocanita, the last steam forestry train in Europe.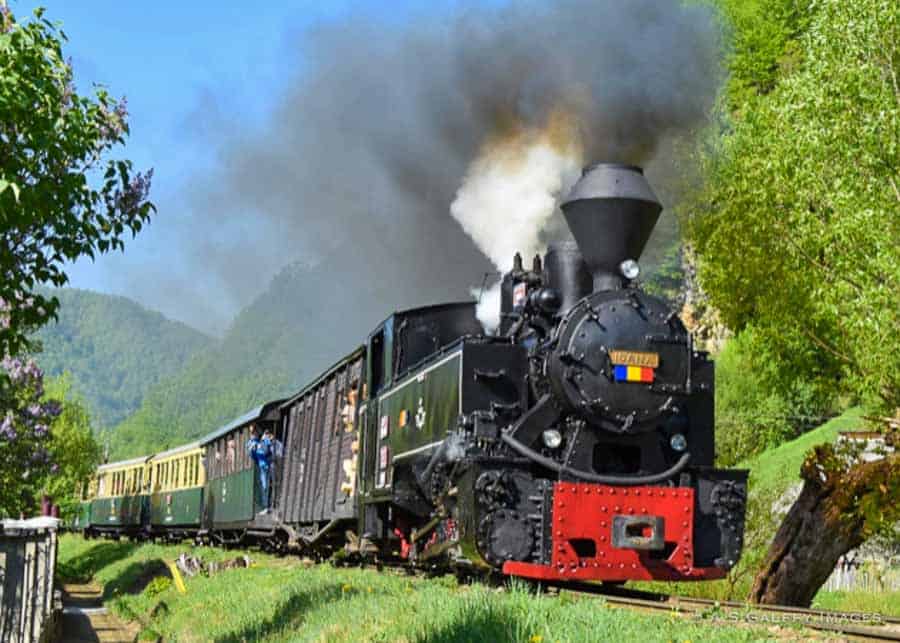 Another beautiful place to visit in Romania the beautiful Danube Delta, Europe's largest and best preserved delta.
How much does a trip to Romania cost?
Currency: Leu (RON)
Average 3-star hotel in Bucharest: $39
Dinner at a local restaurant: $9 – $14
Local transportation per person: $4.30/day
Average price for a one week vacation per couple: $875
BULGARIA
Bulgaria has come a long way since the collapse of communism, but it's not my favorite country in Europe (although it's arguably the cheapest to visit!) Sofia, the capital city, is lined with communist multi-story apartment buildings, although a few chic cafés and skinny skyscrapers pop up here and there.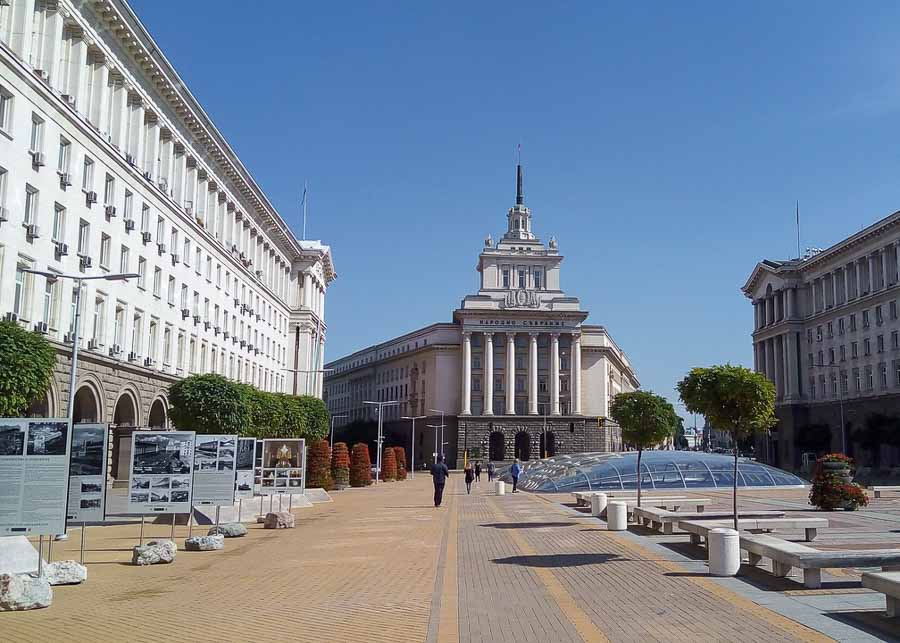 But while Sofia may lack in the urban aspects compared with other European cities, finding free high-speed Internet on every street corner, makes cities like Paris and Rome look like little babies!
Top Places to Visit in Bulgaria
There are however a few interesting places to visit in Bulgaria, which will make your trip worthwhile. The country is famous for its long, sandy beaches with glitzy resorts, like the Sunny Beach, or Golden Sands in Varna, where tourists flock every summer. In fact, one of the best things to do in Bulgaria is visiting the beaches.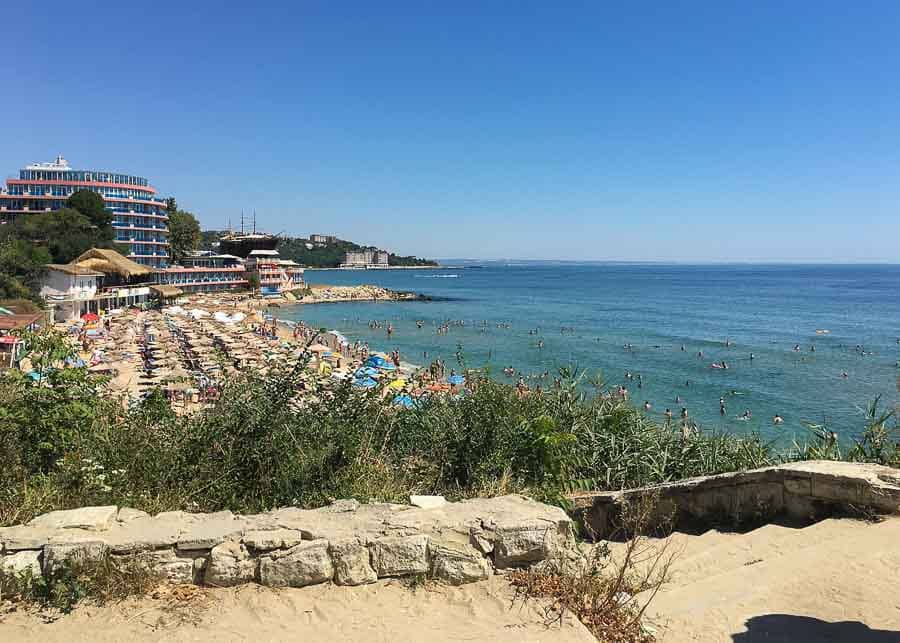 There are also many traditional fishing villages, and historical sites worth visiting along the Black Sea coast, like the historic town of Nessebar, which dates back to antiquity when it was founded as a Thracian settlement. A stroll on its cobblestone streets will bring you to the remnants of some 40 brick churches, dating back to the 5th century.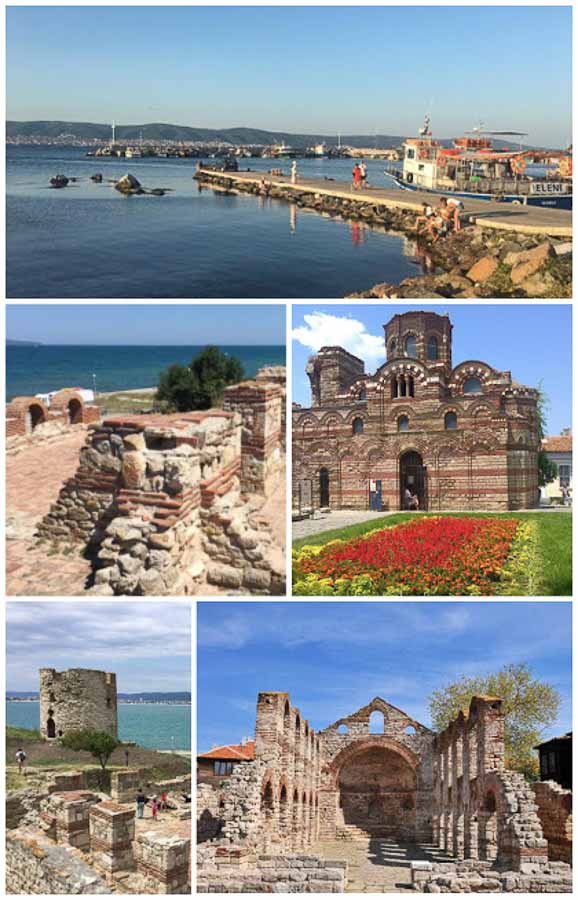 Another city worth visiting is Plovdiv which was voted one of the European capitals of culture in 2019. Its Old Town offers arguably the best preserved collection of traditional architecture anywhere in southeastern Europe.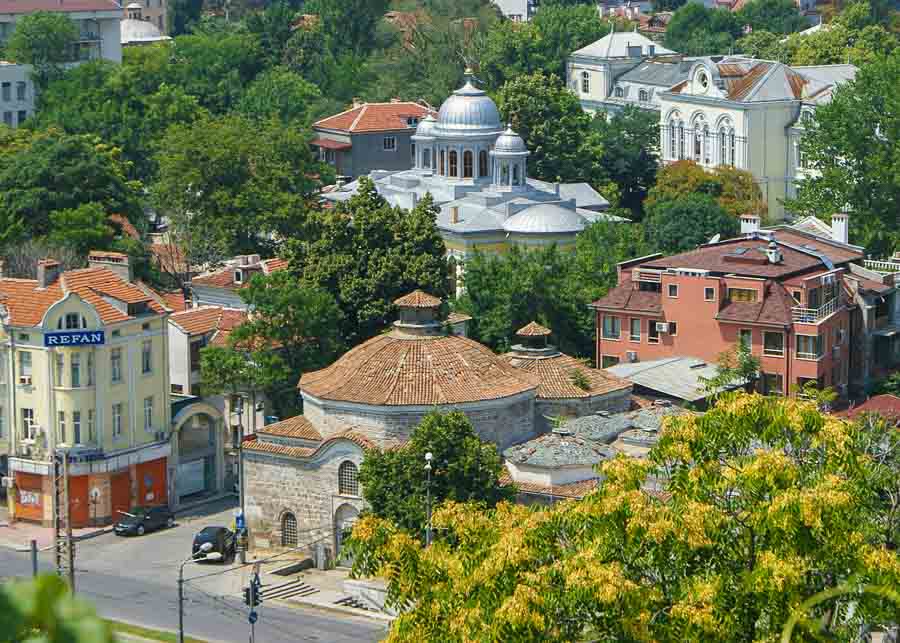 How much does a trip to Bulgaria cost?
Currency: Lev (BGN).
Average 3-star hotel room in Sofia: $31
Dinner at a local restaurant: $8 – $12
Local transportation: $2.40/day
Average price for a one week vacation per couple: $750
MONTENEGRO
Another very affordable country in Southeastern Europe is Montenegro. A remnant of the former Yugoslavia, Montenegro emerged as a leisure destination only after gaining its independence, in 2006, and is today the place to go to the Adriatic.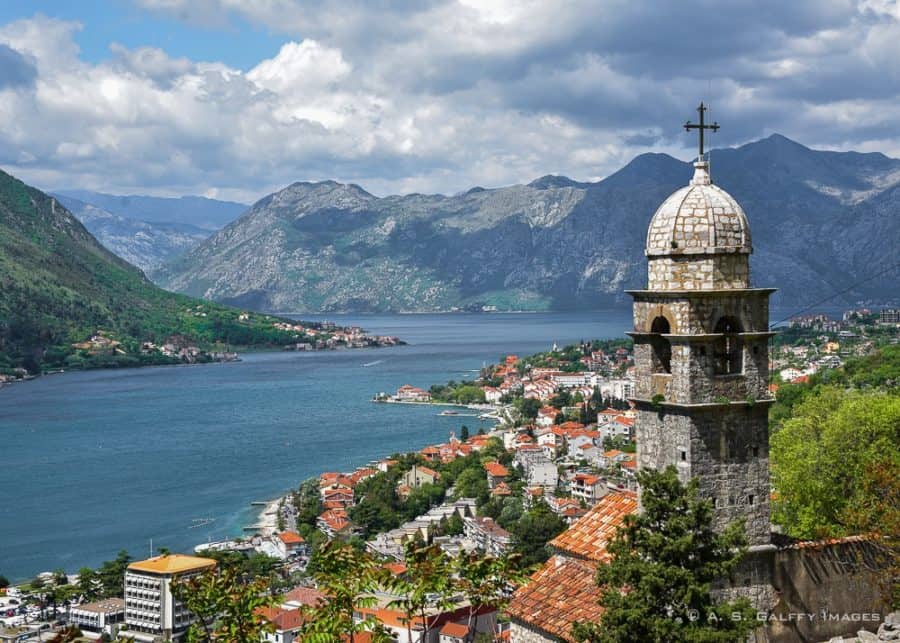 Top Places to Visit in Montenegro
Montenegro is in my opinion the most scenic country in the Balkans, packed with irresistible medieval towns, rugged mountains and dramatic coastlines. The country's most notable town is undoubtedly Kotor, famous for its beautiful landmarks, nostalgic atmosphere and breathtaking views of the Bay of Kotor. But there are many other small towns and villages worth visiting along the coast of Montenegro. Like Sveti Stefan, Budva and Perast, just to name a few.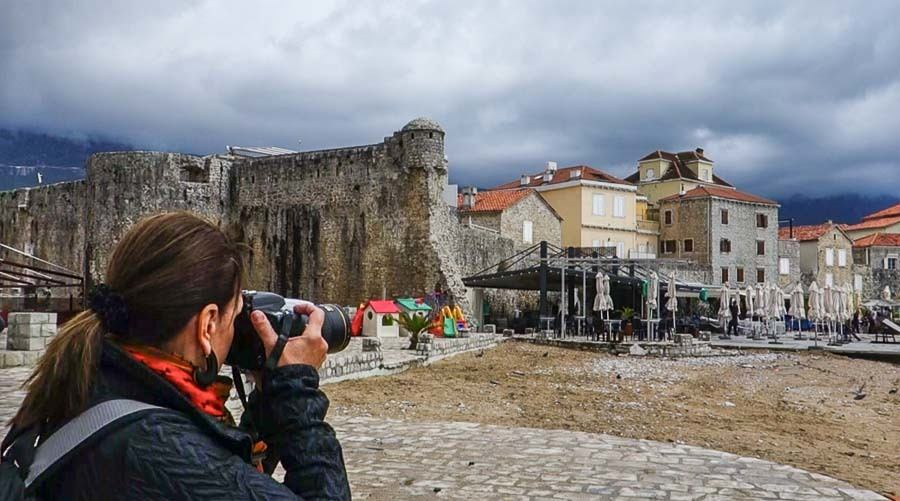 But the Adriatic coast is not the only spectacular place in Montenegro. Just a little more inland, on the border with Bosnia, lies the jaw-dropping Tara River Canyon, an ideal place for white-water rafting or kayaking in summer.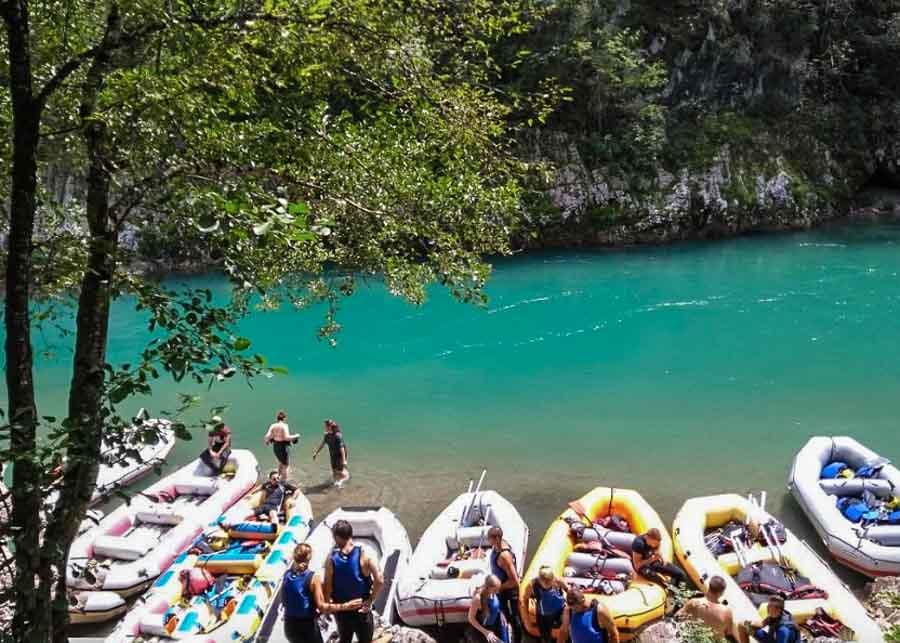 How much does it cost to visit Montenegro?
Currency: Euro (EUR)
Average 3-star hotel room in Old Town Kotor: $39
Dinner at a local restaurant: $10 – $14
Local transportation: $10-$15/day (between towns)
Average price for a one week vacation per couple: $958
CHEAPEST COUNTRIES TO VIST IN CENTRAL EUROPE
HUNGARY
Hungary is a small country in Central Europe, mostly known for its charming capital ––Budapest–– but also for its mouth-watering food, fancy Hungarian wines and friendly people. The country is filled with a lot of unspoiled natural beauty, which remains quite often undiscovered.
Top Places to Visit in Hungary
Like everybody else who heads to Hungary, you'll want to spend at least a few days in Budapest, exploring its beautiful Old Town attractions, fantastic restaurants, and amazing cultural venues. Chances are you'll never want to leave Budapest, once you discover its charm and friendly atmosphere. From rooftop bars and decadent baths, to jam-packed discos and quirky pubs, Budapest has an abundance of attractions to lure you in and keep you busy.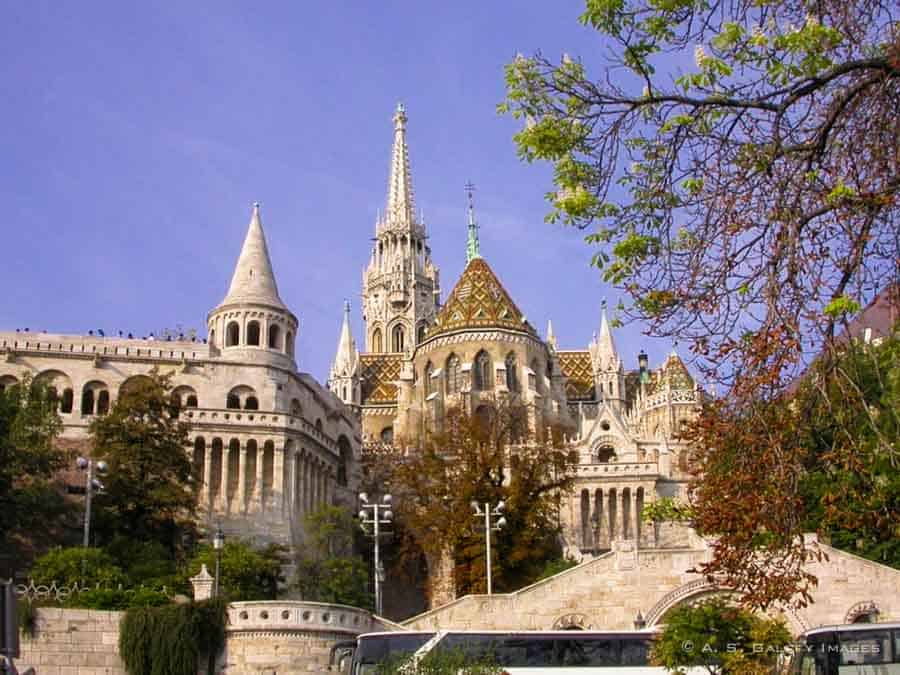 Budapest is beautiful even in winter, so if you want to save even more money you should visit Hungary during the shoulder season, which is actually the best time to travel to Europe.
But make sure you don't leave Hungary before you visit some its unspoiled countryside. Or at least take a few short day trips around Budapest to see Eger, Szentendre, and Lake Balaton.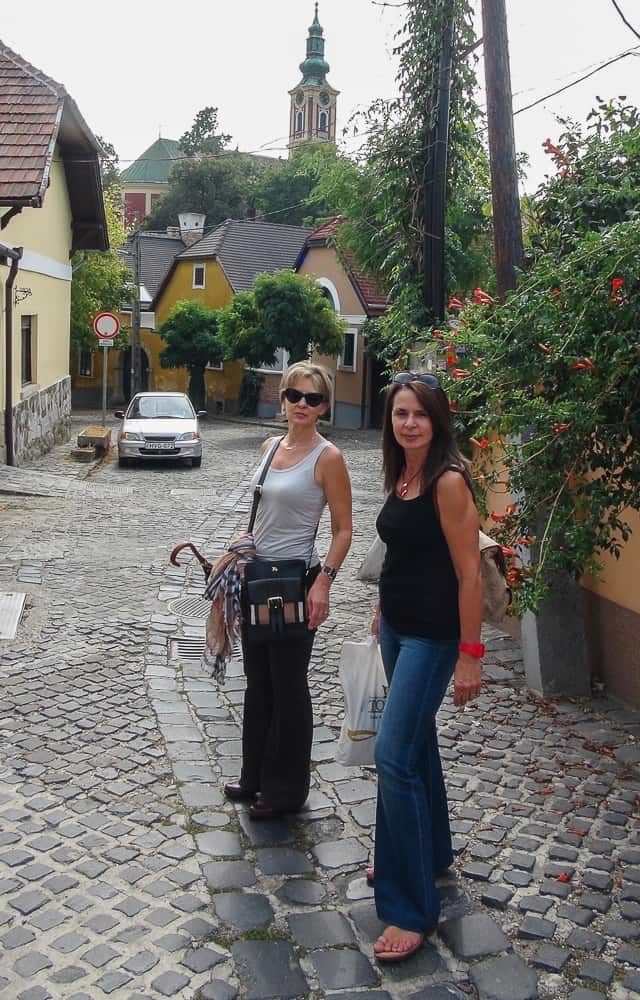 How much does a trip to Hungary cost?
Currency: Forint (HUF)
Average 3-star hotel room in Budapest: $44
Dinner at a local restaurant: $18 – $21
Local transportation: $5.50/day
Average price for a one week vacation per couple: $958
CZECH REPUBLIC
Another inexpensive and underrated destination in Central Europe is the Czech Republic. This small country is like fairytale: dotted with castles, medieval towns, beautiful mountains, ancient ruins, and world-class wineries.
When you speak about the Czech Republic, most people automatically think of Prague, which is definitely a gem, but it's also the most expensive city in the country. Overall however, the Czech Republic is considered one of the cheapest countries to visit in Europe.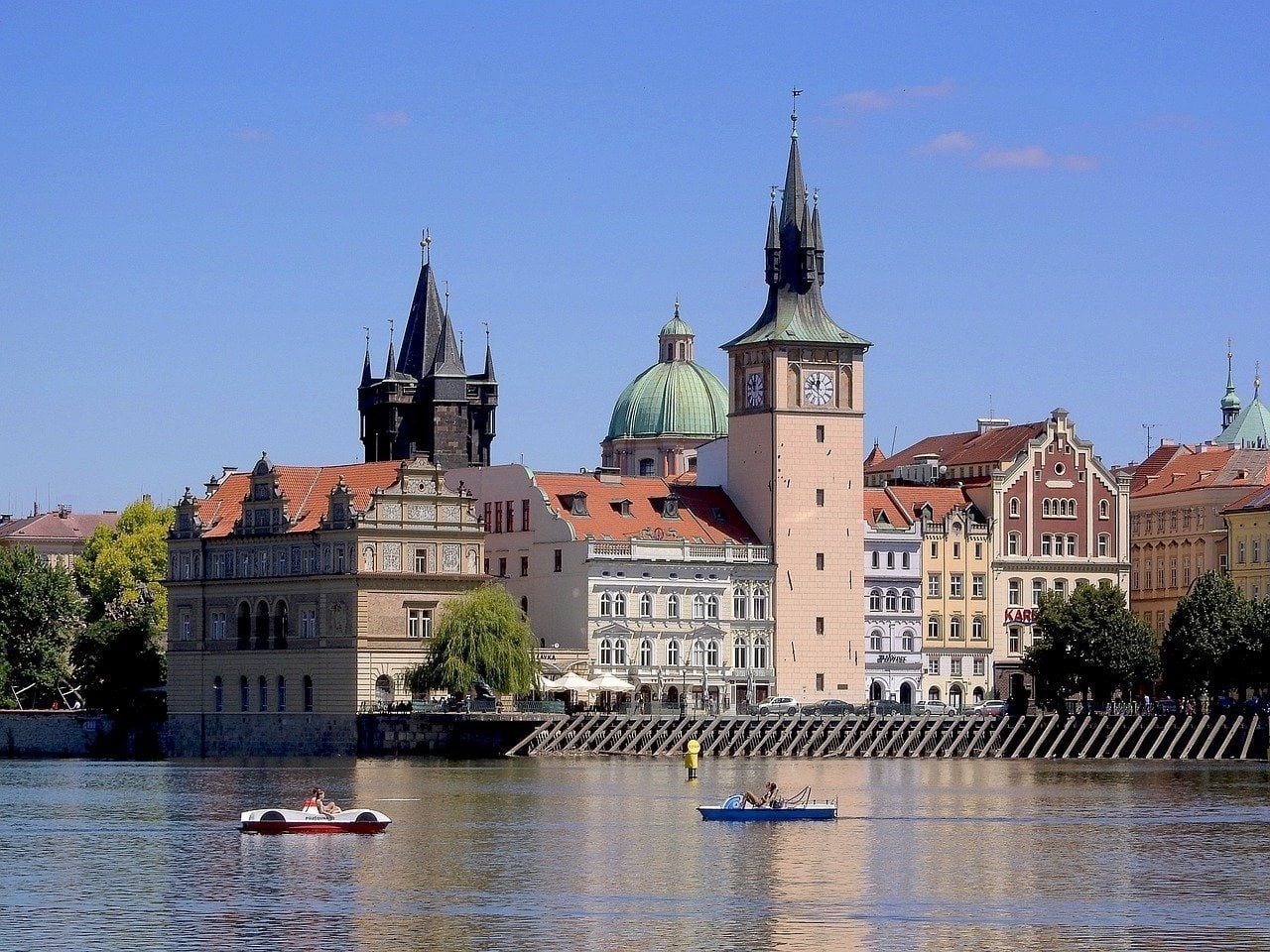 Top Places to Visit in the Czech Republic
If you are visiting Czechia, go beyond Prague and you'll discover to some of the most beautiful and interesting destinations you'll ever experience! Head to the South Bohemian Region to experience the medieval town of Český Krumlov, visit the Bone Church in Kutná Hora, and definitely stop in Pilsen, the birthplace of the famous Pilsner beer.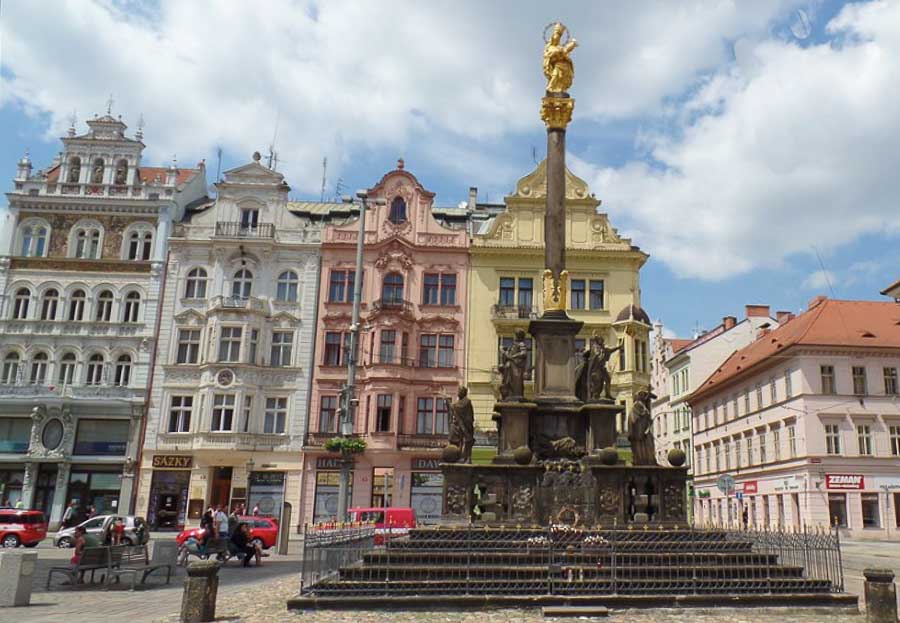 How much does a trip to the Czech Republic cost?
Currency: Czech Koruna (CZK)
Average 3-Star Hotel in Prague: $58 per night
Dinner at a Local Restaurant: $7 to $15 per person
Local transportation in Prague: $5/day
Average price for a one week vacation per couple: Kč27,234 ($1,140)
POLAND
Poland is one of the most beautiful countries in Europe, rich in culture, with extraordinary historic sites and scenic landscapes. The country has a large collection of very well preserved medieval cities, like Krakow, Poznanan, Wroclaw and Gdansk, each of which are worth visiting.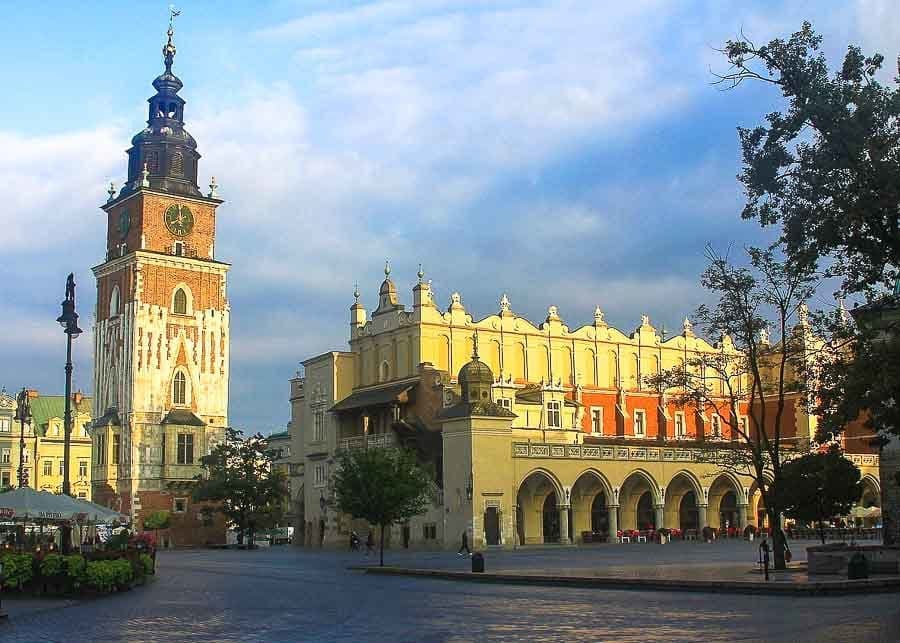 Top places to visit in Poland
One important landmark not to miss is in Poland the Tatra National Park, located in south-central part of the country. The park is breathtakingly beautiful, with numerous rock formations, over 650 caves and several alpine lakes and waterfalls.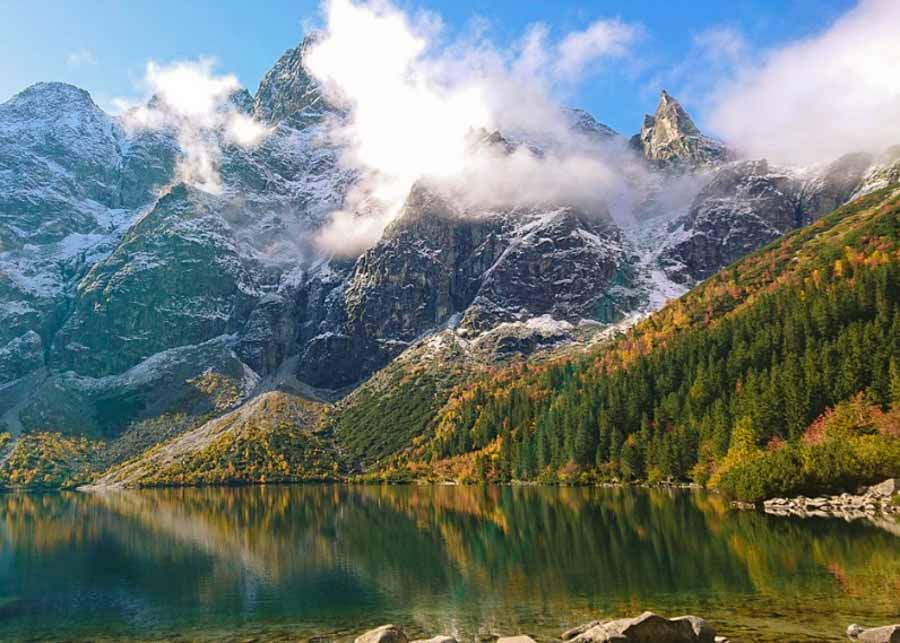 Also worth visiting is the concentration camp at Auschwitz-Birkenau, a sad reminder of the atrocities of WWII, and Wieliczka Salt Mine, a huge labyrinth of salt that contains salt sculptures created by miners.
How much does a trip to Poland cost?
Currency: Zloty (PLN)
Average 3-star hotel in Warsaw: $53
Dinner at a local restaurant: $11 – $16
Local transportation: $4.50/day
Average price for a one week vacation per couple: $936
CROATIA
Croatia is lovely! The food is great, the weather is good and the scenery is even better. The prices are very reasonably also, especially if you don't travel there in summer. Croatia is definitely more expensive than some of the other countries on this list, however, it won't burn a hole in your pocket if you find some ways to cut costs.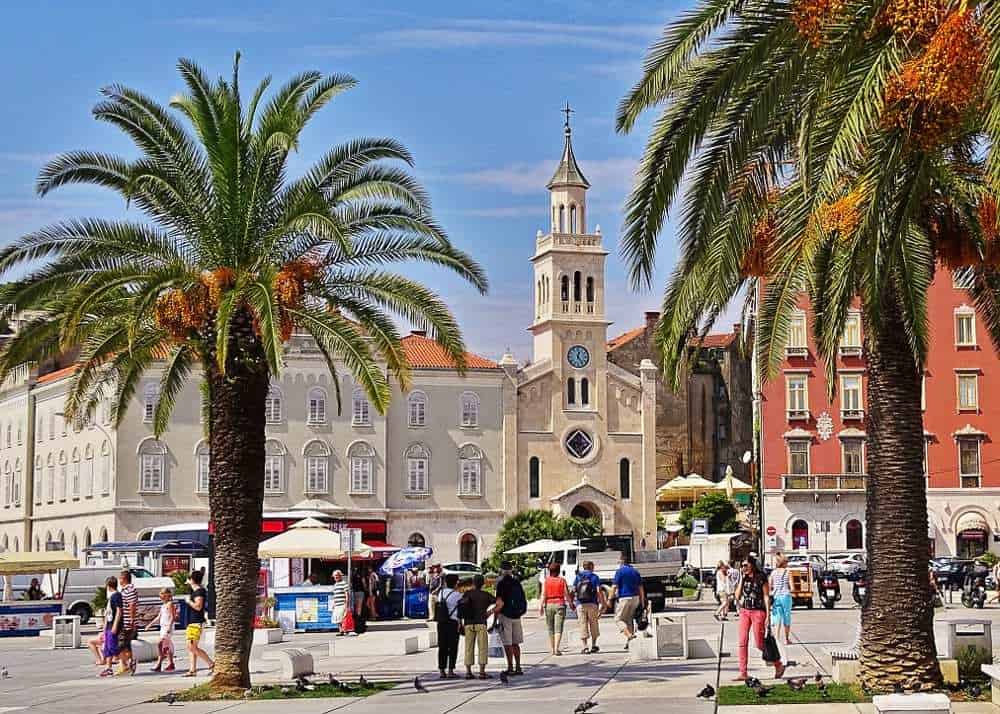 Top Places to Visit in Croatia
There are countless beautiful places to visit in Croatia. The best way to visit the country is to rent a car and take a road trip. You can explore the Dalmatian Coast, visit Plitvice Lakes, and stop in all the important cities along the coast, like Dubrovnik, Split, Pula, Zadar and Trogir.
How much does a trip to Croatia cost?
Currency: Euro (EUR)
Average 3-star hotel: $45 –$60
Dinner at a local restaurant: $15-$20
Transportation between cities: $10 – $15 per journey
Car rental: $25 – $30 per day
Average price for a week vacation for a couple: $1,100 (€921)
SLOVENIA
This beautiful country located on the sunny side of the Alps is a remarkable and inexpensive place to travel in Europe. From dramatic gorges, stunning river valleys and hidden waterfalls, to remote villages, attracting towns and grandiose castle, Slovenia falls short on nothing!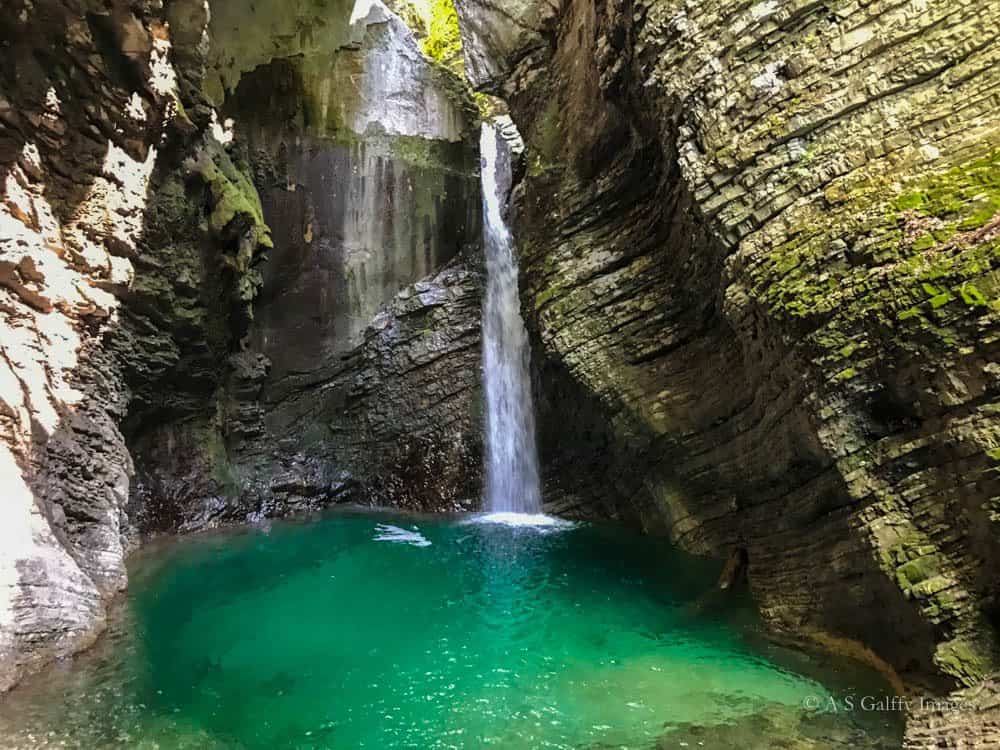 Top Places to Visit in Slovenia
The list of its scenic places to visit in Slovenia is quite long. You should start with its colorful capital –Ljubljana– which is one of the best European cities to visit in December. Then take a day trip to Lake Bled, just an hour away from the city.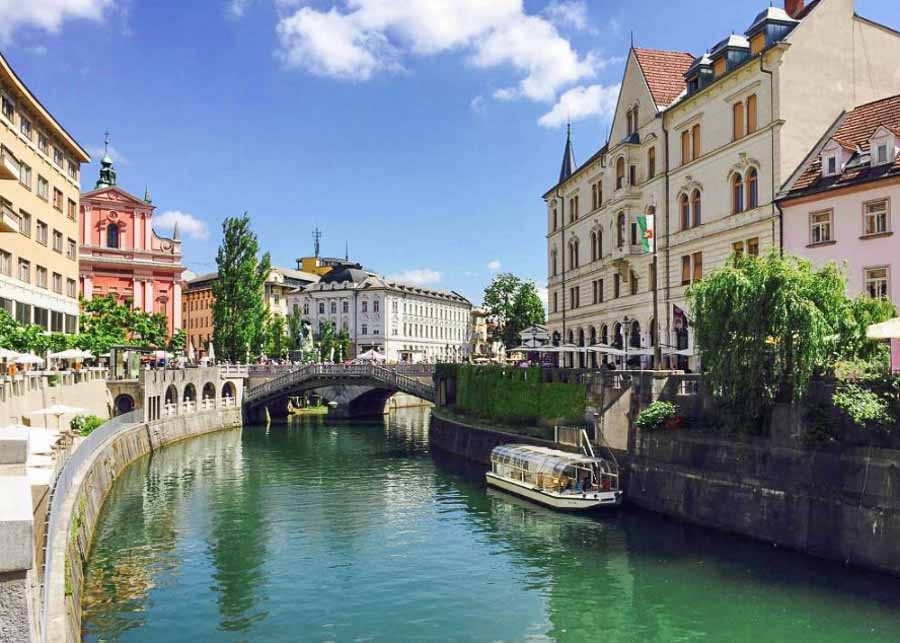 Also worth visiting are the towns of Maribor where you can see the oldest vine in the world (more than 450 years) and Postojna, known for spectacular caves which have ceilings nearly 50 meters (150 feet) high.
How much does a trip to Slovenia cost?
Currency: Euro (EUR)
Average 3-star hotel room in Ljubljana: $38-$40/night
Dinner at a local restaurant: $19 – $23
Local transportation (bus, train or car): $16/day
Average price for a one week vacation per couple: $930
CHEAPEST COUNTRIES TO VISIT IN WESTERN EUROPE
PORTUGAL
Portugal is a stunningly beautiful country that often gets missed due to its more luxurious (and expensive) neighboring countries like France, or Italy. Lately however, Portugal started getting a lot of public attention, as a fun and energetic destination. And that's also because Portugal is one of the very few Western European countries that you can still visit on a budget.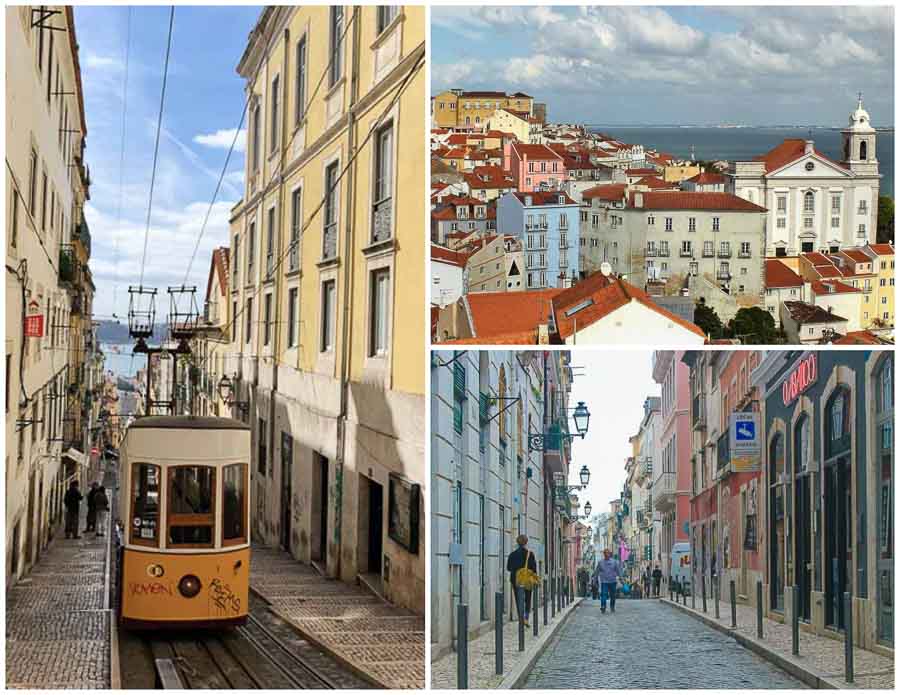 Top Places to Visit in Portugal
From sunny weather, historic cities, breath-taking beaches, good food, and dramatic landscapes, Portugal has it all! The most popular city that most tourists visit is Lisbon, Portugal picture-perfect capital.
Only a short train ride from Lisbon, you should visit Sintra, a beautiful historic town filled with pastel-colored villas and palaces set in a forested terrain. Also, don't miss the medieval city of Portos with its 14th century walls, narrow winding streets, colorful picturesque houses.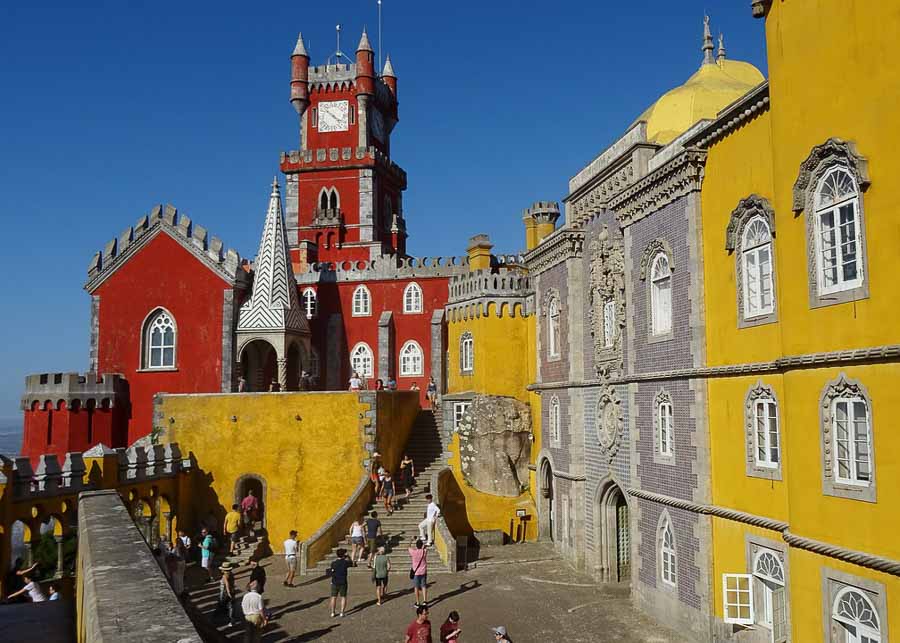 While in Portugal, you should visit the golden beaches of Algarve, which are country's main tourist magnet, and also the rest of the coast, which is dotted with secluded coves.
How much does a trip to Portugal cost?
Currency: Euro (EUR)
Average 3-star hotel room in Lisbon: $66/night
Dinner at a local restaurant: $18 – $28
Local transportation in the country (bus, train or car): $17.50/day
Average price for a one week vacation per couple: $1,350 (€1,128)
SPAIN
One of the Western European options list you'll want to consider Spain, although it won't be as cheap as other countries in Europe, like the Balkans, or the Baltics. While popular cities like Barcelona and Madrid aren't exactly cheap, there are many other affordable spots throughout the country. Like Toledo, Valencia, or Seville, which is home to one of the most stunning cathedrals in the world.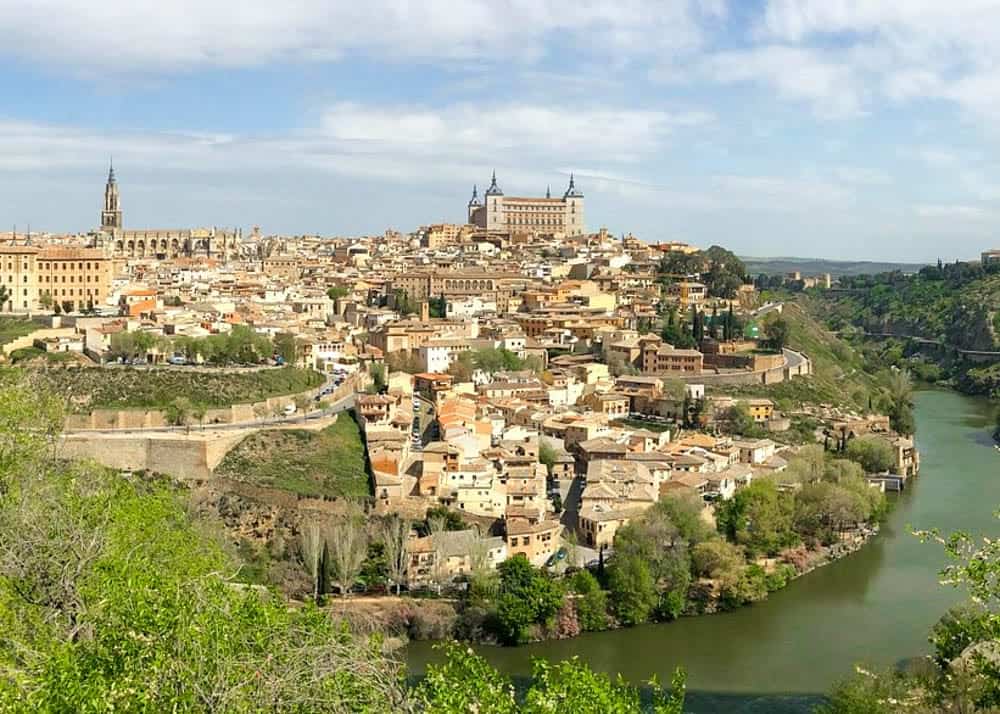 TIP: The best places to stay when visiting Spain are the Paradores, a chain of very affordable hotels located in historic buildings such as fortresses, monasteries, or castles.
Top Places to Visit in Spain
In addition to the beautiful cities named above, one of the must-see places in Spain is the southernmost part of Costa Brava, in the region of Catalonia. This beautiful region with rocky coves, serene beaches, and tranquil villages, like Tossa de Mar, deserves a top spot on any Europe bucket list.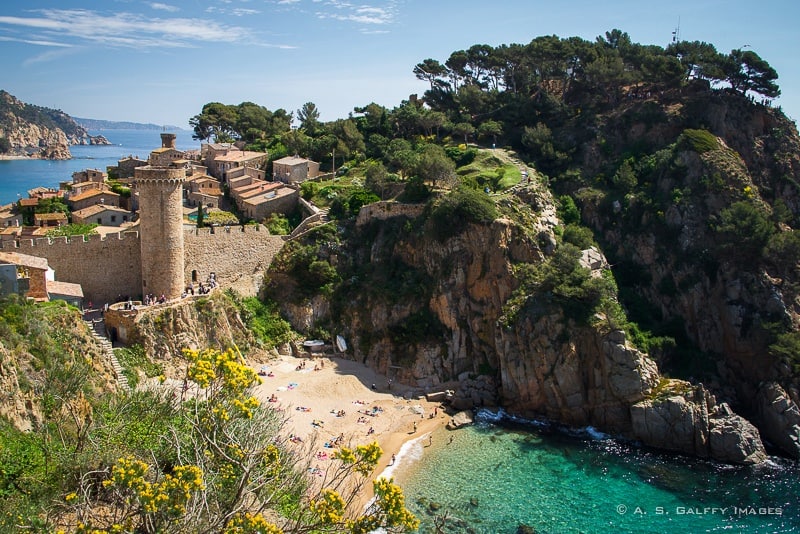 How much does a trip to Spain cost?
Currency: Euro (EUR)
Average 3-star hotel room in Lisbon: $78/night
Dinner at a local restaurant: $18 – $26
Local transportation in the city: $2.50/day
Average price for a one week vacation per couple: $1,350 (€1,128)
A Final Word
One thing to be keep in mind when looking at this list, is that the popularity of these beautiful countries is raising fast. After the collapse of Communism in Europe, their tourist industry started developing fast and they began catching up with their neighboring competitors.
Many of these once underestimated destinations are no longer as underpriced as they used to be 10-15 years ago. So in a near future, you'll be seeing higher prices almost everywhere in Europe. My advice would be to include these beautiful destinations in your travel plans while they are still the cheapest countries to visit in Europe.
HEADED TO EUROPE? DON'T MISS THESE TIPS: How to Visit Europe Like a Pro
Did you find this information useful? Pin it to help other travelers to Europe: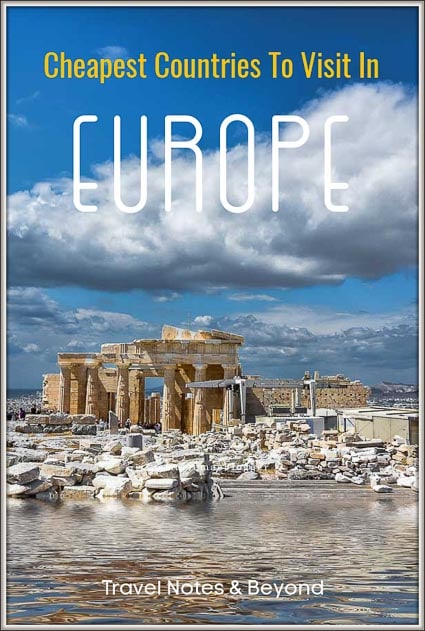 About Anda
Anda is an award winning travel writer, avid globetrotter and passionate photographer. She is the voice behind "Travel Notes & Beyond," a collection of stories and travel impressions from her wanderings around the world. When she is not busy writing, traveling, or editing photographs, you can find her hiking in the foothills behind her house together with her husband and their dog.
Reader Interactions
Comments
we covered about 6 countries in Europe and were really proud that we covered most countries in a short time, but after checking this list it feels like we have missed a great deal of exploring Europe. Will definitely check these countries the next time we visit Europe.
I'm headed back to one of them myself soon, hahaha!
Great list of European countries to enjoy the rich history, culture along with architectural and natural wonders! While each of the country listed in the post is fabulous, I particularly am attracted towards Greece. It's my cherished dream to explore this country. Other than this, I would also love to visit Portugal and Spain. Thanks for posting this list of beautiful countries in Europe that won't break the bank account.
Wow this post made me realise how much of Europe I have not seen. I have been to Romania, Bulgaria and Portugal in this list. Other than those I still have so many other countries to visit. My friend and I had planned Greece and Turkey a long time ago but unfortunately we had to cancel our plans. I will keep these in mind for my next travel to Europe.
Greece and Turkey are actually two of the more expensive countries on this list. If you are looking for a really inexpensive country, you should try Romania, or Slovenia. They are also unbelievably beautiful.
Well, Europe has always been somewhat of an expensive place for us. However, last year we were planning to visit Turkey and a few countries in Eastern Europe and then Covid happened! We had chalked out less expensive places and made plans for a good trip. So this post is kind of a reminder that I have to pick up that plan sometime soon. And may be add a few more countries you mentioned in my list.
Hopefully this travel ban will be soon lifted. I can hardly wait to return to Europe myself.
I want to take an year off and explore all the countries in one go! One week doesn't seem to do justice to this beautiful continent. I really hope, once this COVID-19 settles down, I can plan to find work and visit these countries.
Oh, one week in Europe is way too little, Ambica.
I love this blog! The other great thing about visiting these cheaper European countries is that they tend to have fewer tourists, giving you an even more authentic experience. I've always wanted to visit Montenegro and Turkey!
Hope you'll visit these countries, Chloe.
Coming from Southeast Asia, I always find Europe to be at least 4 – 5 times more expensive than what I'm used to back home. But some things are cheaper, like fruits, cheese, and wine, so I tend to binge on those when I come visit. Hehe. From this list, I've been to the Baltic States, Poland, Bulgaria, Portugal, Spain, Greece, and the Czech Republic. Would love to check out the rest. My current favorite is Greece. Great food at affordable price.
Wow, you visited quite a few countries in Europe, Ummi. I agree with you, Greece is one of my top favorite countries in Europe too.
This list is super interesting. I would really want to visit Lithuania, Estonia and Latvia. Even Hungary, Czech and Croatia sounds intimidating. I did not know Greece and Turkey are cheaper though.
They are a little more expensive than Bulgaria, or Romania, but still cheaper that most Western European countries, Shreya.
Just looking at this list, and the Baltics are at the top of the post. Great places to visit. However, not really cheap to visit anymore. I have property in Riga, Latvia and been going to the country since 2005, got married there, lived there, worked there etc. Unfortunately, since Latvia (as well as Estonia, Lithuania and have also seen this in Slovakia and Slovenia), when they joined the Euro currency many years ago, everything price wise went up. I used to go out all the time to restaurants, now I have to budget and most nights I will go to the supermarket and cook at my home there. I would say the Baltics are going to be the new Scandinavian countries in a few years time when it comes to costs for a visit (well, most of the buildings and companies in the country are owned by Nordic banks). I am not being funny, but its cheaper to visit Greece and Portugal than the Baltics now, thats how crazy it is, but if planned well, the countries can be done on the cheap.
I don't want to put off people visiting the Baltic's by the way, its an amazing place! Thats my moan over. But personally, in the last year before Covid-19 came along, I went to Czechia, Poland and Ukraine…they are the cheapest for me in Europe.
I agree with you Danik: some of the countries on this list are cheaper than other. However, when you compare them with the majority of the Western European countries, they come ahead. As I also mention in this post, the capital cities of the Baltics are indeed more expensive, but the rest of the country is not. Besides, keep in mind that for people visit from the U.S., the Baltics are not so expensive.
I have been to several of these countries but have a lot of the others still on my list especially Montenegro and Lithuania. A great post to compare travel costs once in these countries. Often Eastern European countries are overlooked which is a shame as they are incredible – Estonia was one of my all time favourite European trips.
You are right about the Eastern European countries being overlooked.
I am so happy to see that you have included my country, Romania, on this list! Cost of life here is low, indeed, compared to Western Europe, but if you travel and want to visit museum (especially take photos – you have to pay extra ticket for this throughout Romania), it is not so cheap anymore – at least for us, Romanians. Romanians usually go to Bulgaria because it is cheaper and higher quality, whereas I found very cheap to travel to Albania, Kosovo, North Macedonia, and Serbia – in one month I hardly spent 600 euros there.
I'm yet to visit Macedonia and Albania, but I've heard they are also very beautiful. As for Romania, I was born and raised there too, but when coming there from the USA everything seems really cheap!
Rob + Ann @TravelLatte
What a fantastic post, Anda! Conveniently, many of the places we want to visit most are right in this list! And you have us thinking of some new spots that we hadn't really considered as heavily. Can't wait to get out exploring Europe again!
Me too, Rob. I can hardly wait to go back to Europe and see my friends and relatives.
Nice summary, Anda. I'll be using this to plan my next European gig when we get the all-clear to travel again. Thank you!
Source https://www.contiki.com/six-two/budget-friendly-european-countries/
Source https://www.schengenvisainfo.com/news/cheapest-european-countries-to-visit-in-2023-announced/#:~:text=Slovakia%20is%20one%20of%20the%20cheapest%20European%20countries,As%20per%20accommodation,%20prices%20are%20generally%20very%20affordable.
Source https://travelnotesandbeyond.com/cheapest-countries-to-visit-in-europe/