100+ Things Every American Should Know Before Visiting Europe for the First Time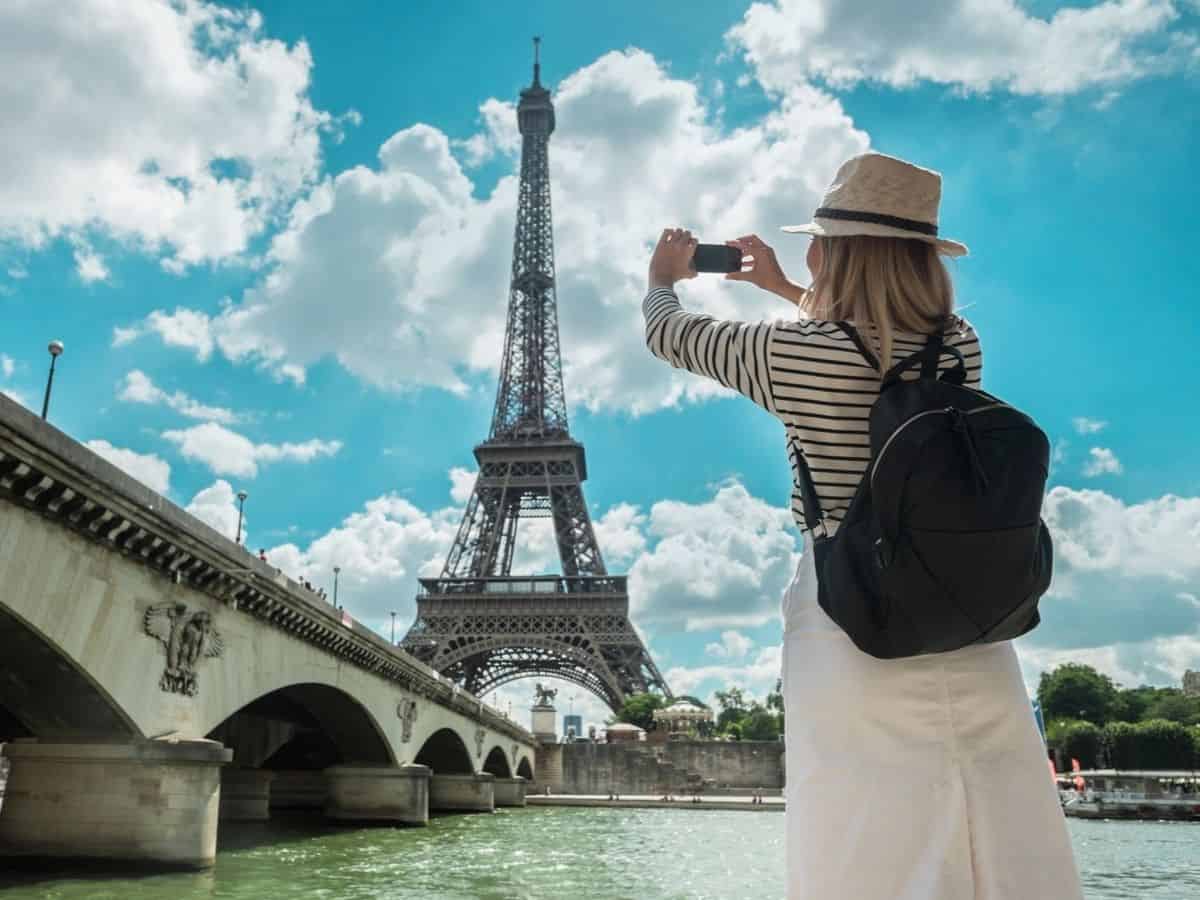 I am an American who was lucky enough to spend about half of my formative childhood years living and exploring travel destinations in Europe. I've been able to return to Europe regularly since then, both for work and for pleasure, and have used that experience to build out this detailed list to help you prepare for (and make the most out of) your first trip to Europe.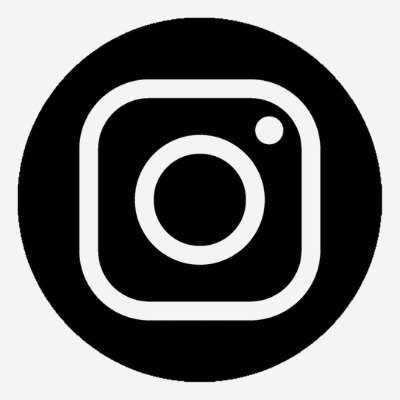 Have You Visited Europe?
Share your favorite photo with me by tagging @sagescott.kc on Instagram and using the hashtag #everydaywanderer
To help offset the costs of running EverydayWanderer.com, you'll find affiliate links lightly sprinkled throughout the site. If you choose to make a purchase via one of these links , there's no additional cost to you, but I'll earn a teeny tiny commission. You can read all of the legal blah blah blah (as my little niece says) on the full disclosure page .
This may be the longest article I've ever written. At least this guide is thorough! If you want the FastPass, expand the "In this Article" section at the top of the page for one-click access to any section.
Planning Your First Trip to Europe
1. Focus
Yes, Europe is the second smallest continent on Earth, but that does not mean it's small! If you plan to hike a glacier in Iceland, cruise the fjords of Norway, cross the English Channel by ferry, take a selfie at Neuschwanstein Castle, and walk along the sandy beaches of Greece all in one week, you are only setting yourself up for disappointment.
When visiting Europe for the first time, one of the most important tips is to FOCUS! Pick a place or two, depending on the time and budget you have to explore Europe, and really experience it.
Sage Advice: This comprehensive travel planner is a great tool if you're visiting Paris for the first time
2. Appreciate that there are many countries in Europe
While the United States is one country made up of 50 states, Europe is a continent of similar size made up of 50 different countries. Each country has its own history, culture, foods, and language. Don't let the Euro as a common currency in about 20 of those countries trick you into thinking France and Germany are alike. They are actually quite different.
Sage Advice: Learn a bit of the local language before you go with Babbel. With bite-sized lessons no longer than 10 to 15 minutes long, this app makes learning French, German, Spanish, or any other language a snap!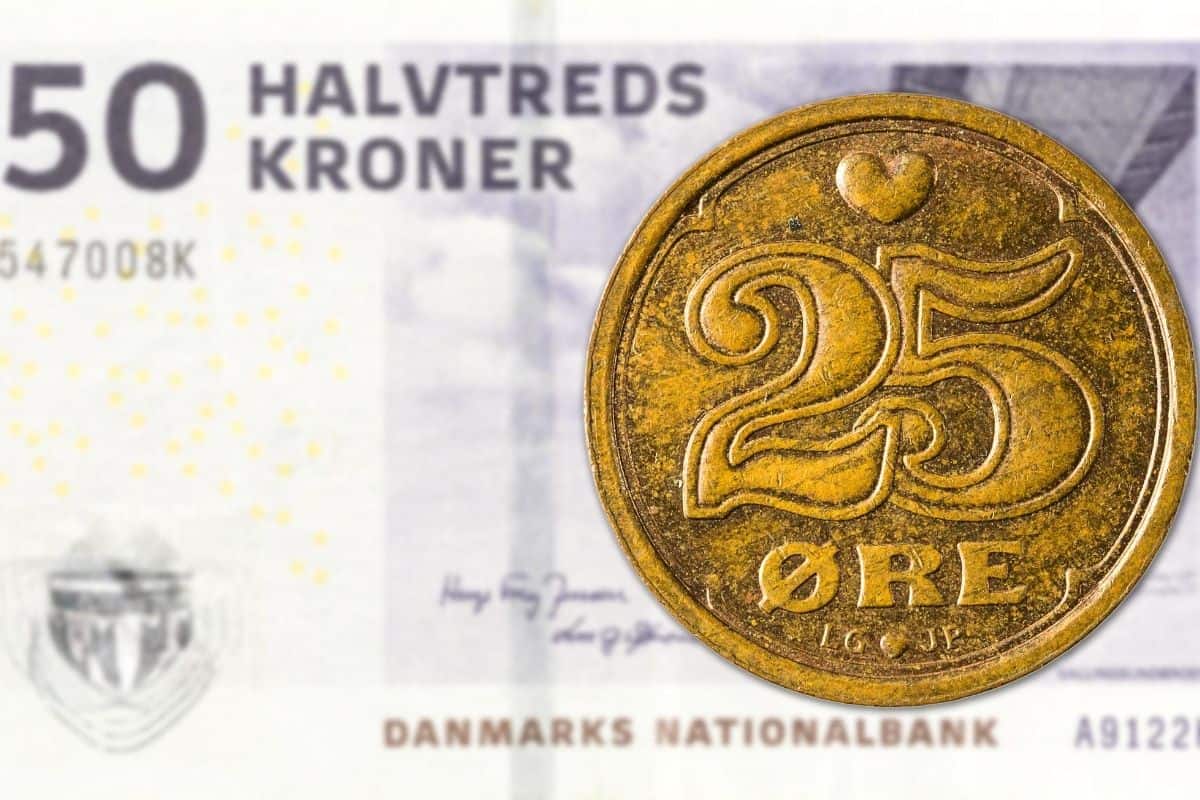 Denmark is one of a handful of countries that is part of the European Union (EU) that does not use the Euro as its currency.
3. Do your homework before visiting Europe for the first time
Americans are notoriously ignorant about the world outside of our borders. Rise above the reputation and take the time to educate yourself before traveling to Europe for the first time. At a minimum, you should know historical highlights, key cities, the currency, and the languages spoken.
Related Article: England, Great Britain, and the United Kingdom – What's the Difference?
Sage Advice: Looking for an unusual European destination that is filled with hidden beauty, hipster hangouts, and delicious wine? Then consider adding Moldova to your European travel plans.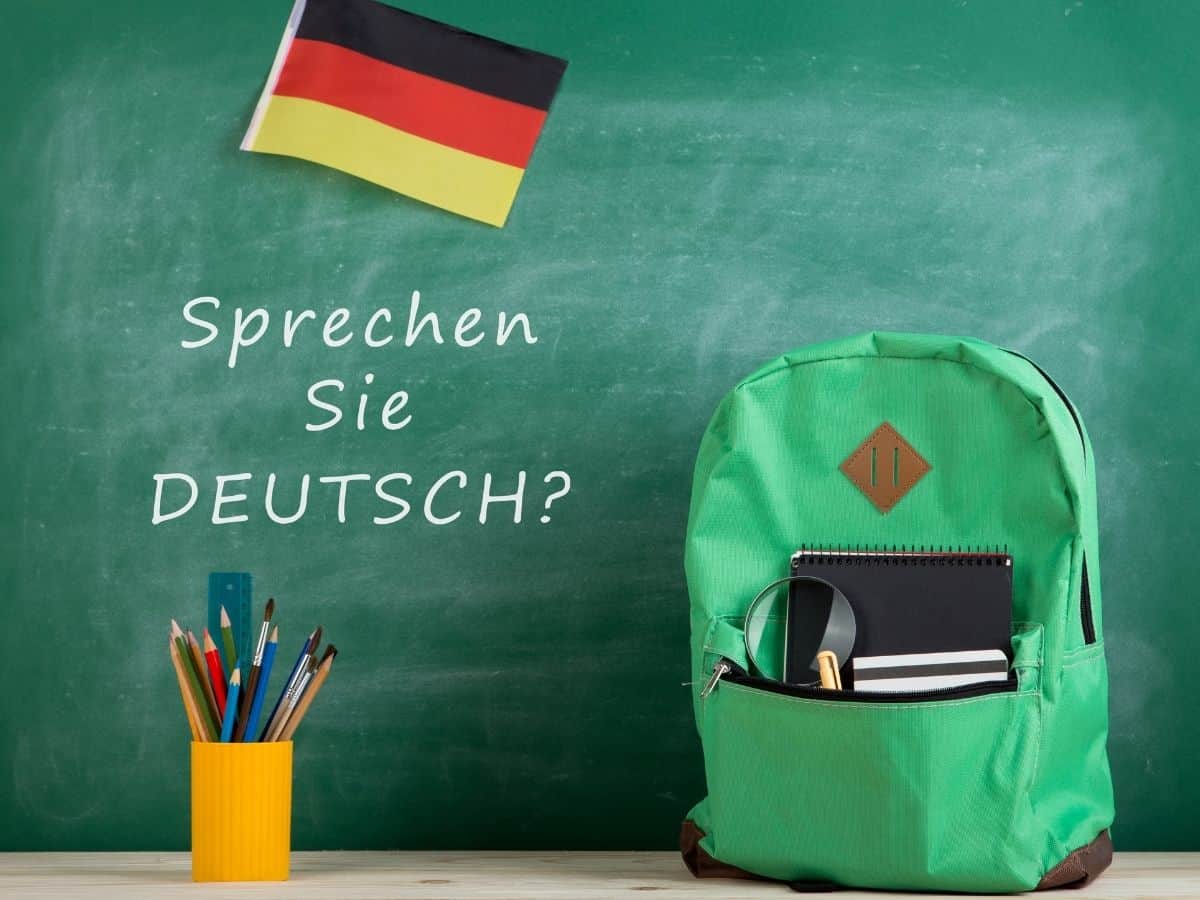 Learn a few words and phrases in the local language before visiting Europe for the first time.
4. Learn a few words and phrases in the local language
Sadly, only one in five Americans believes learning another language is important. In contrast, about half the people in the European Union speak at least two languages, and about 40% speak English. While it's generally very easy for Americans to visit Europe relying exclusively on their mother tongue, I still recommend learning a bit of the local language.
Knowing a few expressions in the local language has helped me order breakfast in Berlin, ask for directions to a cash machine in Italy, and get a colleague's suitcase out of a locked room after hours in Sweden (accompanied by world-champion level charades).
Learning a second language is hard, especially if you're trying it for the first time as an adult. Make it easier by carrying a phrase book with you, or keeping a cheat sheet of important words either printed out or on your phone.
If you have easy access to Google Translate, it can help you through most language barriers. Duolingo is also a fun, free way to build local language skills before visiting Europe for the first time, and Babbel is an affordable way to build foreign language skills with ease.
Related Article: 7 Easy Ways to Overcome Language Barriers When Traveling Abroad
5. Research local holidays
Another important thing to know when traveling to Europe for the first time is that public holidays vary by country . Most European countries recognize Christmas Day and New Year's Day as public holidays (like we do in America). But they also recognize additional religious and country-specific holidays that may be foreign to most Americans.
For example, many attractions and shops will be closed around Easter. In some countries, the subsequent holidays of Ascension Day and Pentecost are also observed. No one in Europe celebrates America's Independence Day on July 4th, but Sweden celebrates the summer solstice on Midsummer's Day near the end of June, France celebrates Bastille Day on July 14th, and Belgium celebrates Armistice Day on November 11th.
Related Article: 25 Surprising Facts About Christmas in the Netherlands
6. Consider the time of year when planning your first trip to Europe
If you're looking for the perfect time of year for visiting Europe for the first time, I recommend late May and early June. The weather is nice, the days are long, but most European children are still in school. This means European families aren't competing with you for rooms and restaurants while on their own vacations.
Note that air conditioning isn't widespread in Europe. If you don't like the heat, you'll want to avoid visiting Europe for the first time in July and August.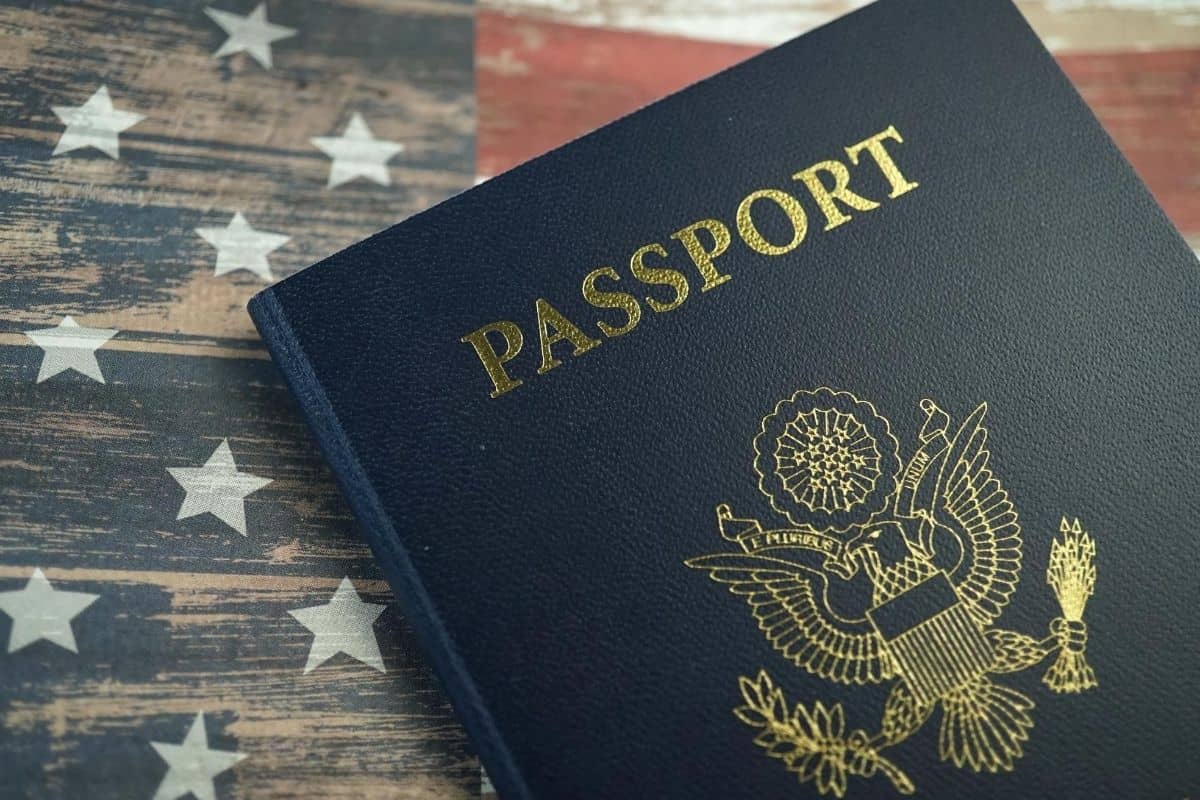 Be sure your passport has plenty of life left in it before traveling to Europe for the first time.
7. Check the expiration date
Be sure your passport will be valid for the entire duration of your trip, and then some. Many European countries require that your passport be valid for three to six months beyond your planned departure date.
After all, you never know when volcanic activity in Iceland , a pandemic, or some other unexpected event may keep you in Europe longer than planned.
8. Flying times
My preference is to fly to Europe in the evening. I have found that I do best when I get on my Transatlantic flight, eat dinner, and try to get some sleep before landing the next day.
When I arrive in Europe, I have a little energy to do and see a few things before going to bed at a reasonable time. Returning to the US, I prefer an early morning flight home so that I arrive in time to say hello to my loved ones, eat dinner, and go straight to bed.
Sage Advice: Find cheap flights to your dream destination in Europe at Airfarewatchdog.
Preparing to Travel to Europe
9. Make copies
Be sure you have multiple copies of your important documents including your passport, detailed itinerary, credit and debit cards, and medical insurance card. Keep one set of copies with you at all times, ideally in both a printed and digital format.
I like to keep a scanned copy of my documents both on a flash drive that travels with me and posted to Evernote or Google Drive. I also recommend keeping a second set of documents in another location, like with a traveling companion or hidden in your suitcase. Be sure to leave a full set with a loved one back in the United States, too.
10. Take US embassy and consulate information with you
As part of your important document packet, take the address and phone number of the nearest US embassy or consulate with you, especially the emergency after-hours phone number. They are ready and able to assist you with any emergency that may arise when visiting Europe for the first time. And, having this information always at your fingertips all but guarantees that you'll never need to use it, right.
Visit USEmbassy.gov, a website managed by the US Department of State, for a full list of US embassies, consulates, and diplomatic missions by country.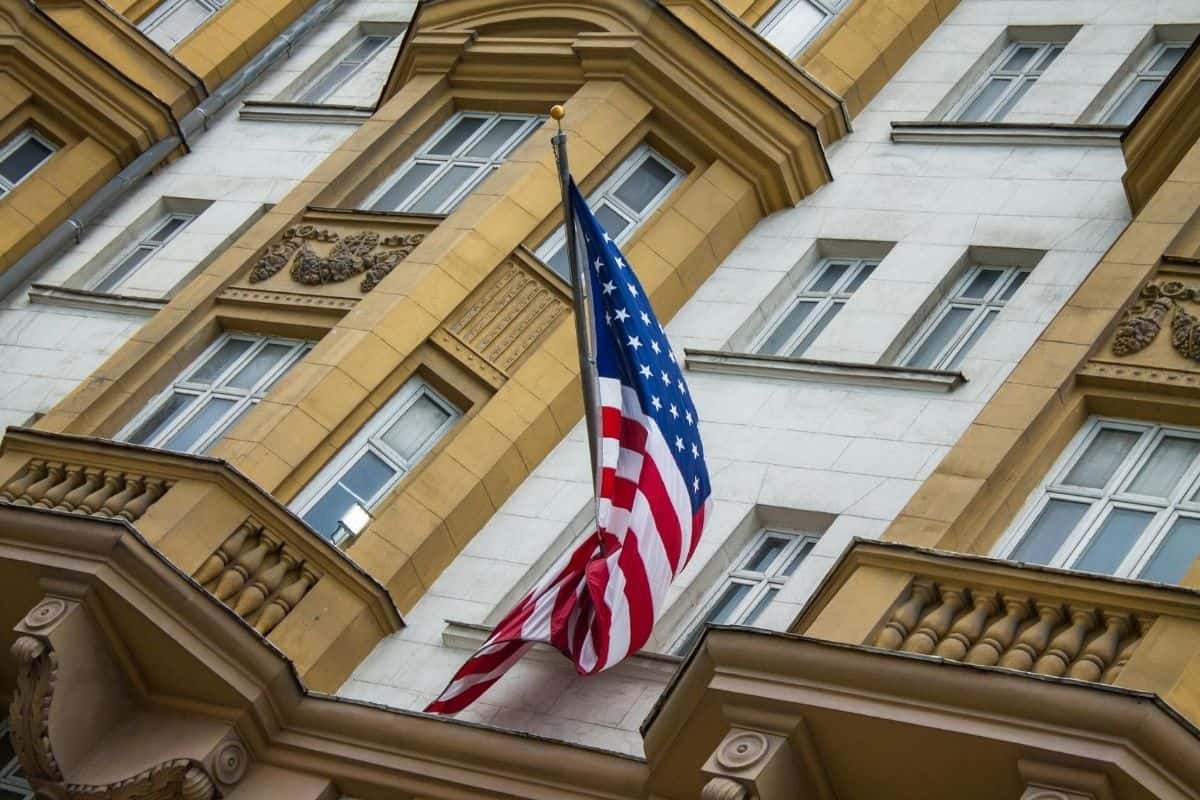 Before visiting Europe for the first time, be sure to note the contact information of the nearest US embassy or consulate to your destinations.
11. Take your extra passport photo with you
You know how you're always given two passport photos but only need one to get your passport? Pack that extra photo! It can be a lifesaver when visiting Europe for the first time. If your passport is lost or stolen while you're abroad, you'll be glad you have your extra photo with you and don't have to also mess with getting a new passport picture taken.
Sage Advice: Will your first trip to Europe include the kids? Get detailed tips and tricks about traveling in Europe with a baby by European city.
12. Jot down the conversion rate
If you are only visiting countries that use the Euro, this isn't such a big deal. But, if you will be using multiple currencies during your trip, this will help you a ton. Last fall, I visited Denmark, Sweden, Germany, Czech Republic, and Hungary. Two weeks, five countries, and five different currencies.
In Hungary, when I went to tip the cab driver, I had a different exchange rate in my head and ended up tipping about 10x more than I intended. My mistake was realized only when I looked back to see the cab driver counting his tip and acting as if he'd won a small lottery.
13. Buy travel insurance
I don't think I ever purchased travel insurance until it was mandatory for my daughter's high school choir trip . Now that we've all survived a pandemic, I don't think I'll ever travel without it! So be sure to purchase travel insurance when visiting Europe for the first time.
Related Article: How to Take Your First Solo Trip Abroad without Prematurely Aging Your Parents
14. Contact your bank
Be sure to contact your bank before visiting Europe for the first time. Not only will you want to fully understand the costs associated with using your cards abroad — including withdrawing cash from an ATM — you'll also want them to know that you'll be traveling abroad so that they don't turn off your cards when foreign transactions start coming in.
If the conversion fees are reasonable, consider converting some cash into the currency of your destination before you go. Because I bank with USAA serving active duty military and dependents around the world, I never bother to convert currency before my trip. And it's never been a problem.
However, I do have friends whose banks will allow them to easily and inexpensively convert US Dollars into Euros. In that case, and especially for Euros which are widely accepted even in the countries not officially using the Euro, it's not a bad thing to depart for Europe with a small amount of Euros already in your wallet or purse.
15. Fill 'er up
Ensure you have an adequate supply of any prescription medication before your trip. Trying to get a refill in Europe will be difficult, if not impossible. Do the same with any over-the-counter medications you take regularly or anticipate you might need including vitamins, herbal supplements, essential oils, cold and flu medicine, antacid tablets, anti-diarrheal caplets, cough drops, and allergy tablets.
Related Article: 8 Reasons to Travel with Essential Oils
16. Can you hear me now?
While Wi-Fi access is fairly prevalent throughout Europe, international phone and data charges can quickly add up. Contact your cell phone provider before visiting Europe for the first time to be sure you understand your coverage options, plan costs, and other charges. Take step-by-step directions for any phone settings that need to be changed when you arrive in Europe and how to make a local call from each country.
17. Contact your healthcare provider
While the local US embassy or consulate can help you obtain medical care abroad , you still need to know what coverage you have outside the US and what medical expenses you'd be expected to pay in case of a medical emergency.
Depending upon your medical plan, you may want to buy travel insurance to help provide you with adequate coverage in case of emergency.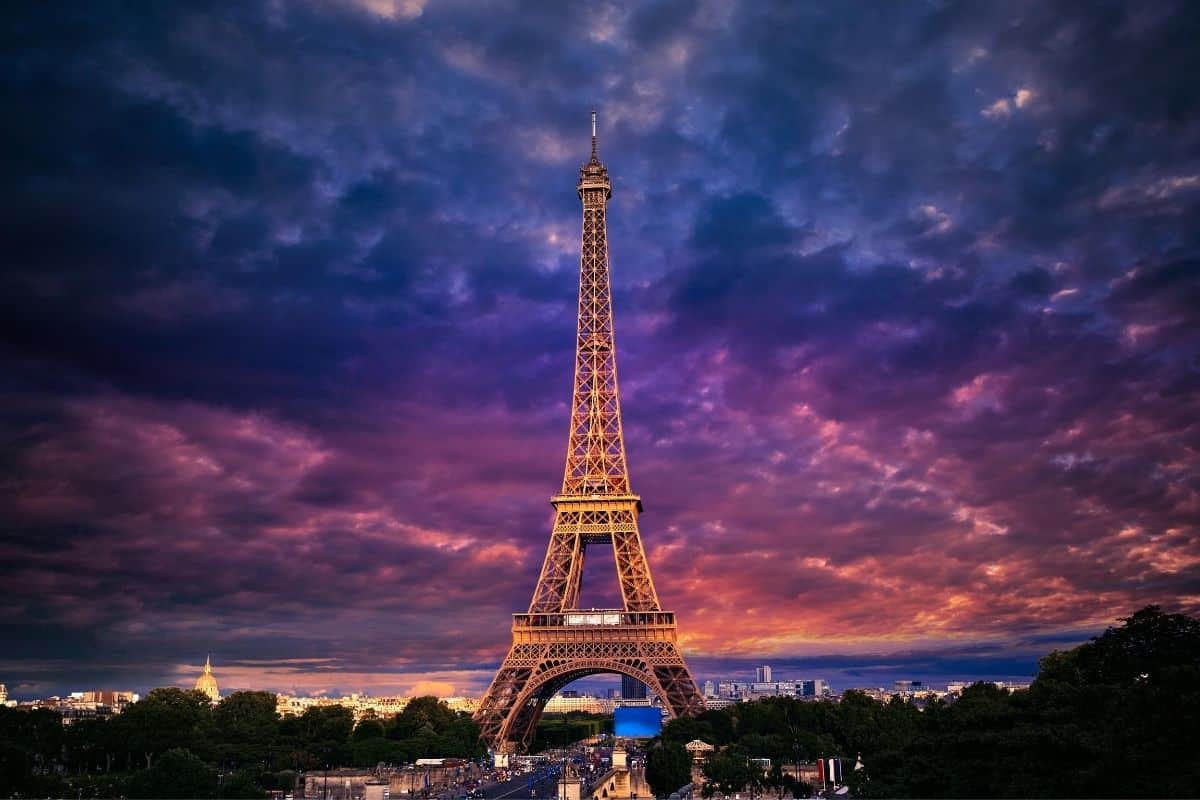 Do you want to spend your time visiting Europe for the first time in line for tickets to go up the Eiffel Tower? No! You'd rather experience the Eiffel Tower. So be sure to book some of your activities in advance.
18. Book some sightseeing tickets in advance
Once you have finalized your dates and destinations, start purchasing some of the hotter sightseeing tickets in advance. When I was in Milan , I waited too long to look into tickets for Leonardo da Vinci's Last Supper and they were all sold out.
If ascending the Eiffel Tower is on your sightseeing list, purchasing those tickets in advance can save you hours of time wasted waiting in line. That said, don't pre-book every single activity leaving you no room for flexibility or adjustments based on the weather.
19. It is okay to skip the things that aren't of interest to you!
Growing up, my artist mother dragged me to every art museum in Western Europe. While I love Impressionist artists like Claude Monet , I have absolutely no appreciation for the dark, gory, religious paintings of the Baroque period.
I don't think twice about skipping the sections of the Louvre that don't appeal to me. Or skipping the Louvre completely in lieu of the Musee d'Orsay. While Disneyland Paris may have rave reviews online, it's about the last place I'd visit if I were in France.
Related Article: A Day Trip to Giverny from Paris to See Claude Monet's House and Gardens
Sage Advice: For advice on what to do and see when visiting Paris for the first time, check out this three-day itinerary.
20. Pack snacks
I recommend high protein, low sugar snacks like nuts, protein bars, granola bars, beef jerky, and trail mix. Plus also, emergency chocolate can come in handy when visiting Europe for the first time. You never know when you'll be stuck at an airport and the shops are closed or when you'll wake up in the middle of the night from jet lag and be hungry.
Sage Advice: Speaking of packing, this carry-on only packing list is one of my favorites to help ensure I don't leave any essentials behind.
Related Article: 8 Ways to Eat Healthy While Traveling
Don't let the different outlets surprise you when visiting Europe for the first time. Be sure to pack converters!
21. Square peg in a round hole
American electronics will not plug into European outlets. So be sure you have the proper outlet converters before visiting Europe for the first time. Note that the United Kingdom has different outlets than continental Europe. Therefore, I recommend an all-in-one converter . Yes, they are a little bit more pricey, but you're pretty much set for any outlet in the world with one of these bad boys!
One of my current favorites is the EZQuest wall charger that sails across the Atlantic with ease. To transform this fast charging, foldable wall plug from an American power outlet to a European one, simply slide the adapter over the prongs. This option has the added benefit of three USB ports — one A and two C — so you can quickly charge your laptop, tablet, and phone with just one charger.
I usually take multiple converters with me, and I recommend carrying at least one converter with you on the plane so you can immediately recharge your phone, laptop, or any other device on the ground in Europe, as needed.
Sage Advice: If you just need a reliable but super cheap option, this is one of the best simple adapters for Europe.
22. Plan to be without your suitcase for 24 hours
While my luggage has never been lost on an international flight, planning to be without it for up to 24 hours helps prepare you for that possibility. I always carry at least one clean t-shirt, a fresh pair of undies, a toothbrush and toothpaste, and a day's worth of snacks with me. Tucking everything (except the snacks) in a small compression packing cube keeps my change of clothes together, saves space in my carry-on, and prevents my undies from accidentally falling out with my tablet.
Sage Advice: If you wear contacts or take medication, be sure you have contact solution, your glasses, and your medication in your carry-on luggage, as well.
23. Block it
Any US passport issued since 2006 includes an RFID chip that allows your passport to be read with ease. While I've read mixed things about RFID blocking holders — some say you absolutely need one, others say they are unnecessary — I've chosen to take no chances.
Sage Advice: As you prepare for your first trip to Europe, this guide will help you find the best travel backpack based upon your needs. And, if you plan on backpacking around Europe, don't miss this complete backpacking gear list.
Getting to Europe
24. Drink lots of water on the plane
Airplane cabin humidity levels are generally lower than the Sahara Desert, and dehydration amplifies jet lag, so be sure to drink plenty of water on your flight.
Sage Advice: If you plan to visit the Alps or another area of Europe that is at a higher altitude than your home, be sure to read these tips for adjusting to higher altitudes. And get answers to all of your embarrassing altitude sickness questions in this related article.
Enjoying This Article?
Sign up for the newsletter!
Thank You for Subscribing!
25. Keeping germs at bay
The good news is that your Transatlantic flight will be filled with people from many countries around the world. The bad news is that you never know what germs you might be exposed to in the hours you spend with them in the relatively close quarters of the airplane.
Known as Thieves by Young Living customers, On Guard by dōTERRA fans, and Immune Strength by Rocky Mountain Oils lovers like me, I swear by one of these essential oil blends to help protect me from the germs on board the plane, from the common cold in the seat next to me to the potential flu bug a few rows back.
I apply the essential oil at least 30 minutes before boarding the plane and then another time or two while on board. With clove, cinnamon, and orange oils as key ingredients in this blend, I find the scent of these blends to be quite pleasing and reminiscent of Christmas. One of my co-workers refers to my oils as Hot Damn! because it reminds her of cinnamon schnapps.
Related Article: Why You Should Never Travel Without These Three Essential Oils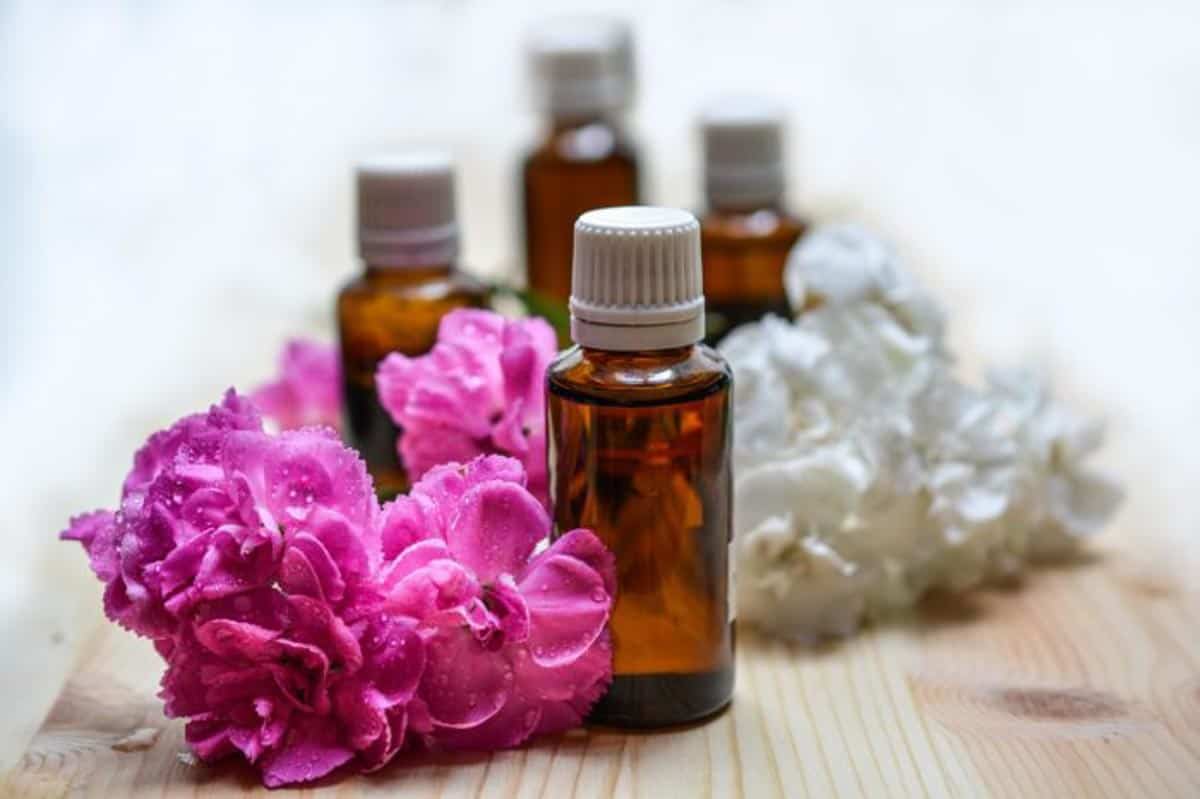 From keeping germs at bay to helping you sleep better after a long day of sightseeing, essential oils are a great thing to have with you when visiting Europe for the first time.
26. Try to sleep
As someone who has a hard time sleeping in the comfort of my own bedroom most nights, I feel like a bit of a hypocrite giving this advice, but resting as much as you can will help you enjoy your time on the ground when visiting Europe for the first time. You'll be excited for your trip and distracted by the in-flight movies and entertainment.
Pack a neck pillow (inflatable is best so it doesn't take up much room), sleep mask, and earplugs to help you get comfortable and get some rest. I also pack lavender essential oil to help me calm down and relax. And I always have tart cherry extract (which contain natural melatonin) as well as melatonin fast dissolve tablets with me.
Sage Advice: You do not need to pack a full-sized pillow or bring a quilt with you; the airline will have a small, sanitized pillow and blanket for each passenger.
Related Article: Ready, Set, Snooze! How to Get a Good Night's Sleep Away from Home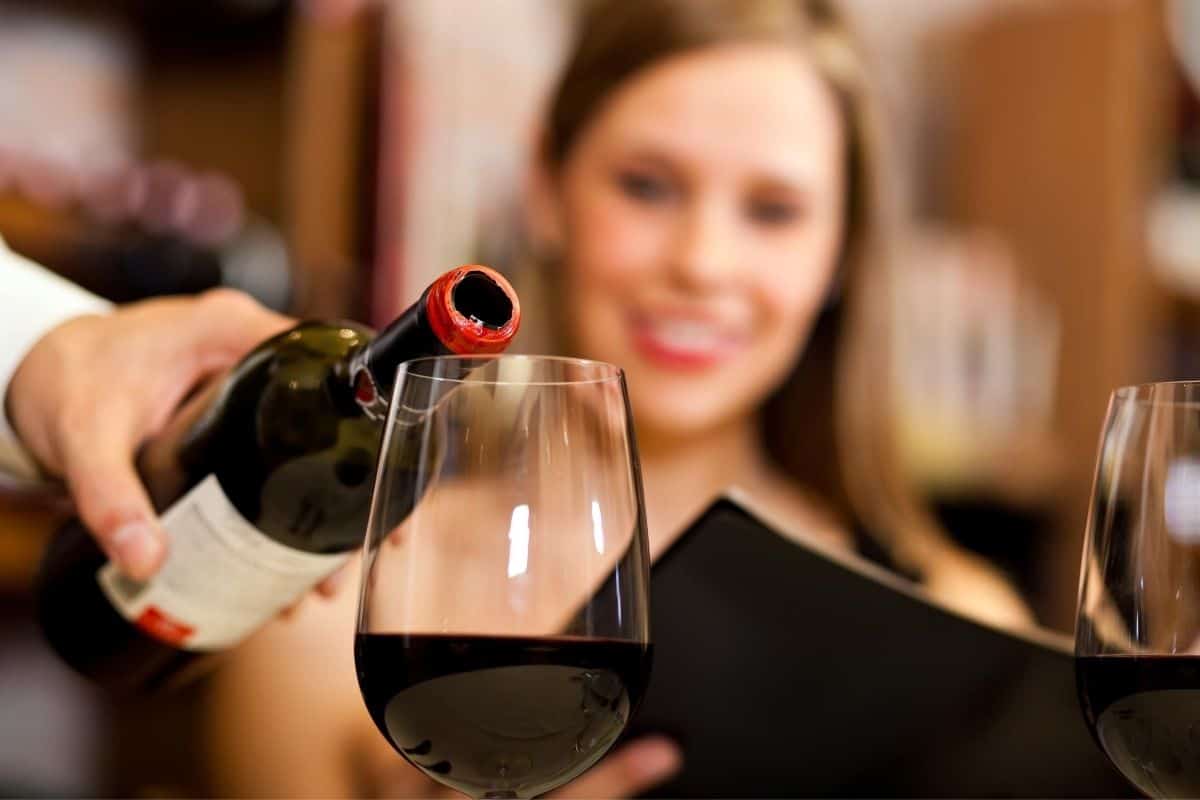 Stay hydrated by not drinking too much alcohol on the plane. Plus also, the beer and wine waiting for you on the other side of the Atlantic will be much better than what you're served on the plane.
27. Minimize alcohol intake
Most international flights will include beer and wine at no additional charge. When it's included in your ticket price, and especially if you are a bit nervous or excited, it's easy to over-indulge on wine on the plane. Enjoy a cocktail before dinner or a glass of wine with your meal, but try to limit your alcohol to one glass so you can stay hydrated and sleep on the flight.
28. Brushing your teeth
If you want to brush your teeth on the plane before you land, do not brush your teeth with the water from the tap in the bathroom. Take a cup of bottled water in with you instead.
29. Don't pass up a chance to pee
When you land in Europe, don't pass up the first chance you get to use a real restroom on the ground. Once you get in line to enter the country and have your passport stamped, you might not see a restroom for a while and sometimes the lines can be quite long.
Getting Around Europe
30. If at all possible, do not drive when visiting Europe for the first time
The cars, roads, and parking spots are much smaller than in the US. The signs vary by country and are all quite different than back home. In many cases, signs may only be in the local language. And, it's another whole ballgame if you're visiting the United Kingdom where they drive on the left side of the road.
If you must drive in Europe, be sure to research license requirements in advance. In many countries, your American license alone is not enough. When you rent a car in Europe, you may be required to also show an International Driving Permit. And, because manual transmission vehicles are the norm in Europe, be sure you reserve a car with automatic transmission well in advance to help ensure one is available when you arrive, unless you look forward to driving a stick shift.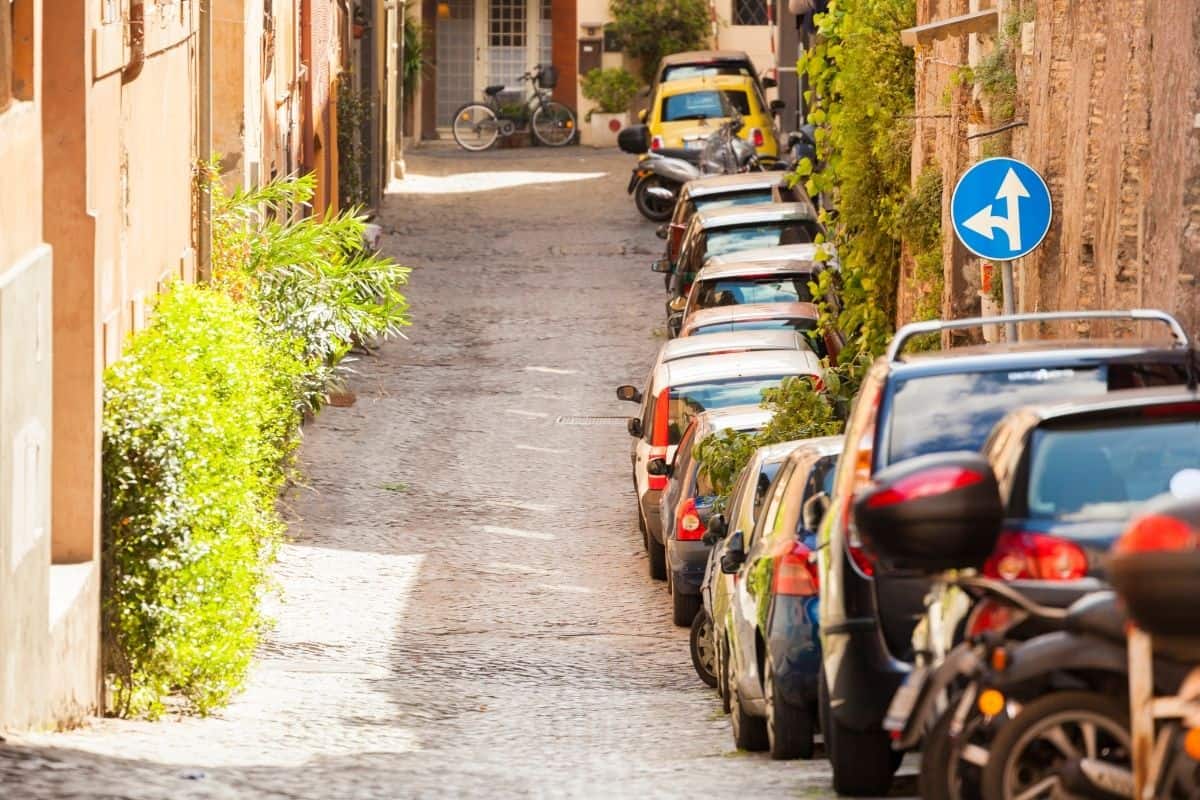 Narrow streets, manual transmission, foreign traffic signs, and bicycles and pedestrians everywhere are all reasons you should avoid driving when visiting Europe for the first time.
Sage Advice: If you do choose to drive when visiting Europe for the first time, here are 12 tips for saving money on a car rental. And if you decide to tour Italy by car, you'll want to read this guide to driving in Italy.
31. Bring good walking shoes
Whether you're in a big city like Amsterdam or a smaller town like Maastricht , walking is one of the fastest, scenic, most efficient ways to get around the historic, densely populated continent of Europe. Cobblestones are prevalent in towns and cities of all sizes, so flat, comfortable, practical shoes are a definite must.
32. Expect bicycles everywhere
Bicycles are very common throughout Europe, perhaps nowhere as much as in The Netherlands where they outnumber people. It's relatively easy to rent a bike throughout much of Europe, especially now that kiosk options exist.
Sage Advice: Before you hit the road on a bicycle, be sure you know (and follow) these important biking rules!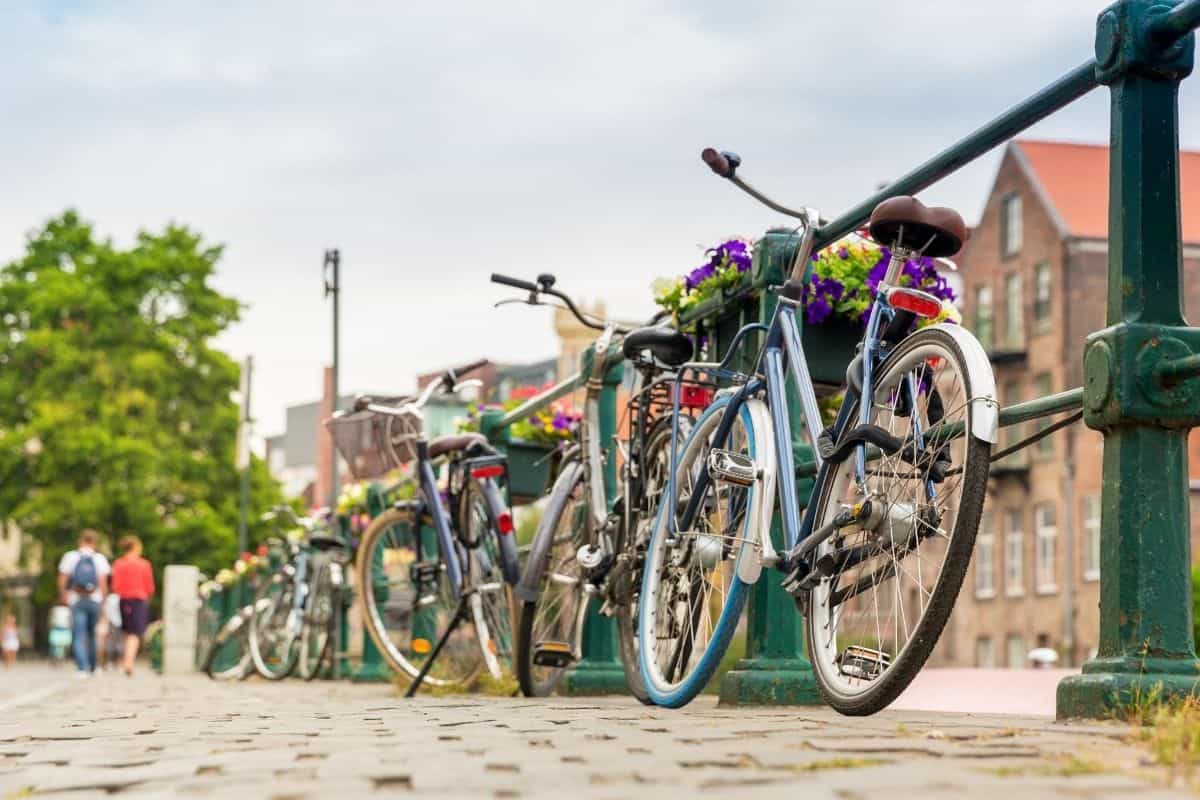 Expect bicycles everywhere when visiting Europe for the first time.
33. Take advantage of mass transit when visiting Europe for the first time
If you don't use public transportation frequently in the US, European mass transit can sometimes be a bit confusing or even overwhelming. Within cities, subways like the Paris Métro and city buses can quickly and affordably get you to the places that are beyond walking or biking distance.
When traveling between cities, consider buses or trains for affordable travel. In many stations, tickets can be purchased directly from a kiosk. This is a fast, convenient way to purchase tickets if know what you're doing, but a confusing option if you don't. While the lines are often long, especially during peak travel, don't be afraid to stand in line at the ticket counter to work with someone face-to-face.
Sage Advice: Once your ticket is purchased, it often still needs to be stamped at the machine on the platform before you board, so don't forget this important step!
34. Security in public places
Don't be alarmed if you see police officers decked out in what looks like combat gear carrying heavy-duty machine guns in airports, train and bus stations, and even at popular tourist locations.
35. Transportation strikes
These can be a relatively common occurrence, especially in France and Italy. While they sound scary and are absolutely a nuisance, they are usually announced in advance. Watch for any signs announcing an upcoming strike, and ask your hotel front desk for more information and assistance.
A transportation strike hit France a few years ago on the day I was scheduled to fly home. The hotel staff knew how to contact an independent, Vietnamese cab driver who wasn't striking, and I was able to get to the airport without any trouble!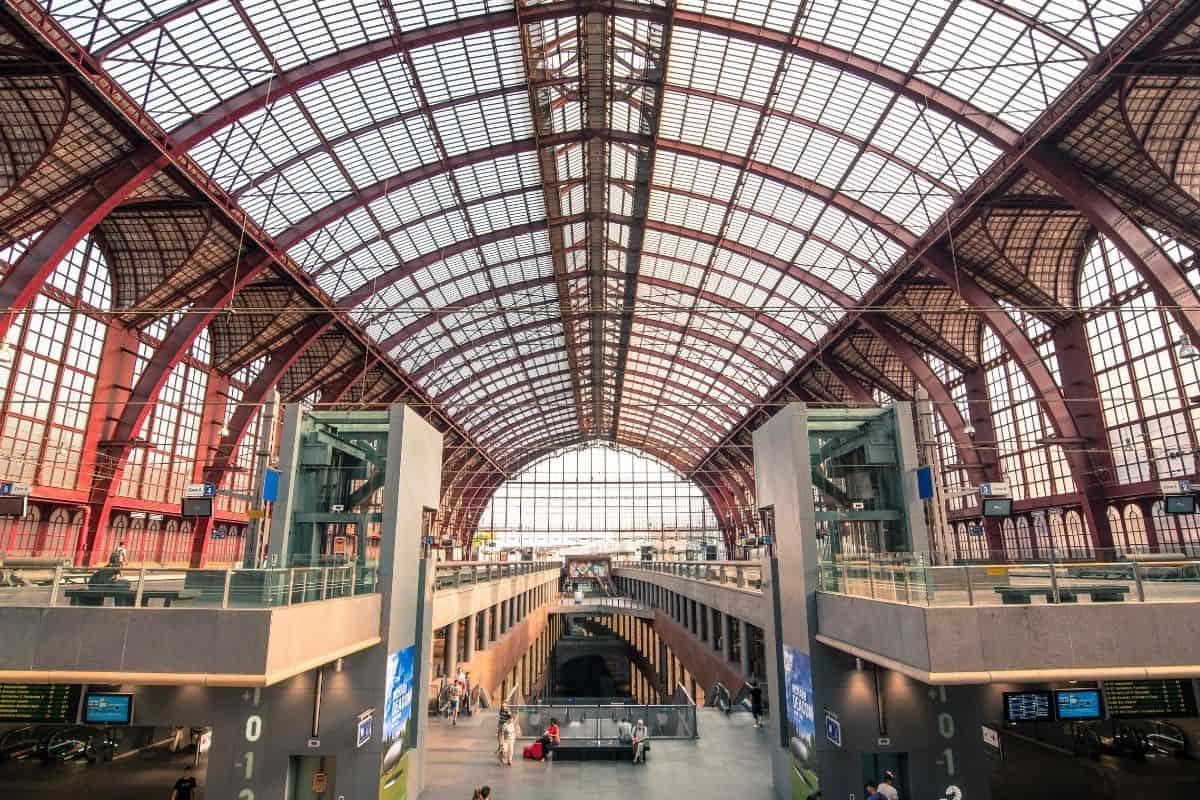 The central train station in Antwerp, Belgium.
36. All aboard!
Once you're on board a train, be mindful of local customs. While Americans will happily chat up a stranger on a flight, this is less common in Europe. Even within your travel party, be mindful of the volume and nature of your conversation.
One American colleague and I took the train from Amsterdam to Paris and sat in business class seats across the aisle from one another. On board we carried out a work conversation at our normal speaking voices for about 30 minutes before another passenger very politely told us that we shouldn't be talking in this train car because everyone else was there to work during the trip.
37. Air travel within Europe
If you travel by plane within Europe, be mindful that the airline travel rules vary. For example, most European airports I've been in recently do not require you to remove your shoes. Watch for signs, nearly all of which are in English, and look ahead of you in line to see what others are doing.
38. Hidden fees
Like many domestic carriers do, several continental airlines will charge you for each checked bag. You may also be asked to pay extra fees if your bag weighs more than the domestic carrier's limit.
Experiencing Europe
39. Be mindful of pickpockets
Just like you would in any large city in the world, be especially mindful of pickpockets, especially in heavy tourist areas, when stopping to observe a street performer, and when using mass transit. I recommend taking a small, anti-theft cross-body bag to keep your essentials safe on your first trip to Europe. Men, put your wallets in your front pocket.
Split your cash and bank cards up, and stow them in a few different places, like your wallet, zipped into an interior pocket of your purse or backpack, and in the safe at your hotel. Do not walk around with your phone in your hand unless you're using it at that moment to snap a photo or look something up.
I wish I didn't have as many firsthand stories from American colleagues who have had their cell phones, passports, or purses stolen in Paris as I do!
From the seasoned American traveler whose instincts told her to wrap her arms around her cross-body purse when a small group of gypsies approached her by the Notre Dame (only to realize they'd slipped her cell phone from her hand while she protected her purse) to a Dutch colleague whose phone was lifted from a table at a sidewalk cafe while she was telling the others in her travel group about the importance of not leaving your phone on the table.
12 Essential Travel Tips for First Time Visitors to Europe
Traveling to Europe for the first time? Planning your first trip to Europe can be incredibly overwhelming, especially if you have never traveled abroad before. I've got you covered with all of my best travel tips and what to expect for first time visitors to Europe! Read on for the entire guide, and you'll be traveling around Europe like a pro in no time!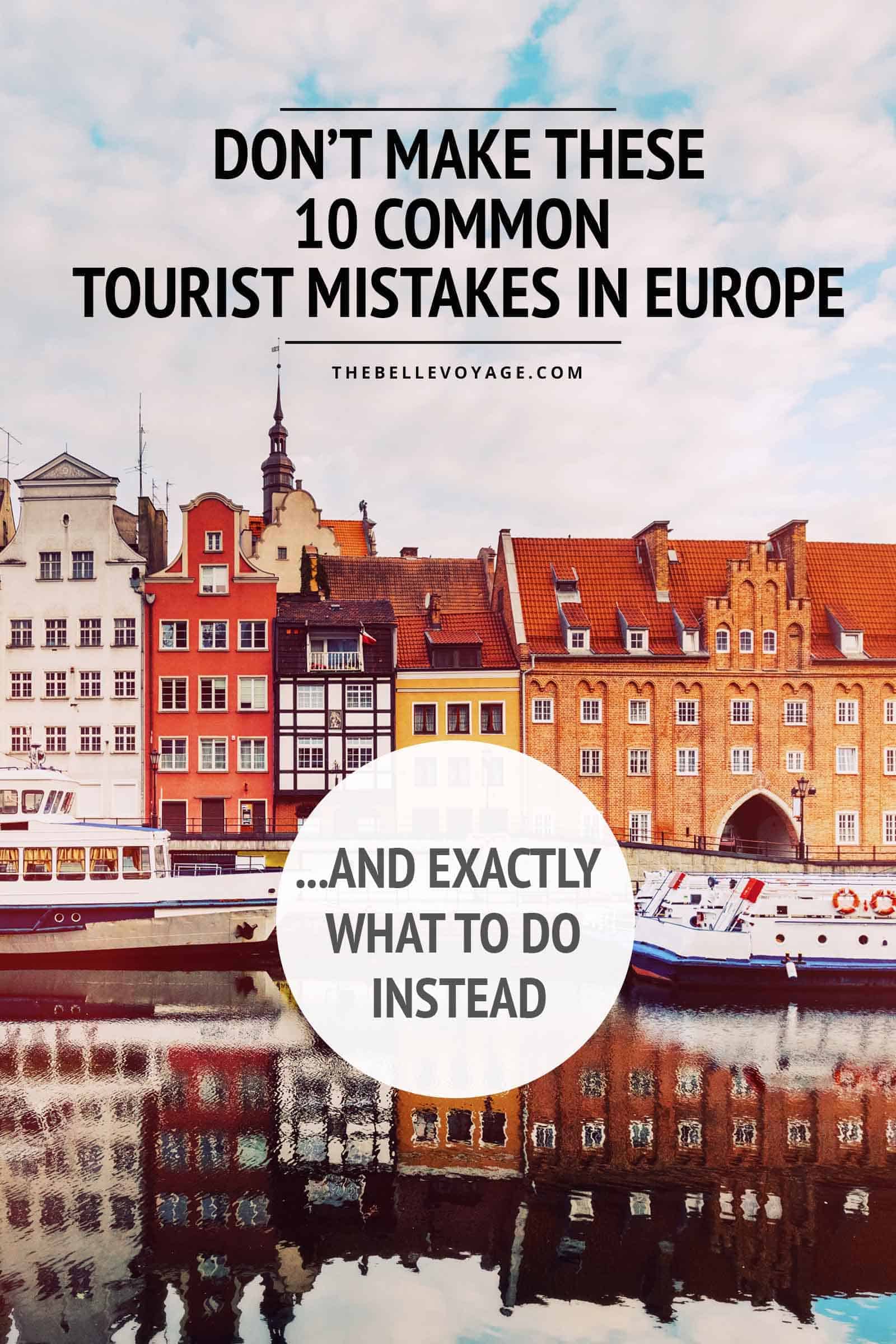 1. First Time in Europe? Don't Try to See Too Much!
Trying to see too much is probably the most common mistake that tourists make during their first trip to Europe. If it's your first time traveling to Europe, it's understandable to want to see it all.
But if you spend your time in Europe racing from one city to the next, or one country to the next, you'll spend a lot of time in transit, and you won't be able to relax, enjoy, and really get to know the places you're visiting.
Instead of trying to cram everything into one trip, try to just take your time and really explore where you are. Less is more!
If you're spending 10 days in Europe for your first trip, I'd recommend limiting your stops to no more than three places. This will give you enough time to recover from jet lag, and allow you to explore each city at a more leisurely pace.
For my best tips on stress-free flying, check out this post.
How to Plan the Perfect First Trip to Europe
Depending on where you're going, I've got ideas for how to plan your time! Check out the perfect itineraries I've put together for trips to London, Barcelona, Copenhagen, Stockholm and Berlin!
And if you're heading to Italy, make sure to check out my Italy tips for first timers. I've also got a list of all of the do's and dont's when visiting Spain for the first time.
Pro Travel Tip: These days, travel can be more uncertain than ever. Check for any COVID-related restrictions at your destination, and never travel without travel insurance! I recommend SafetyWing, because they have flexible + affordable insurance plans, and also cover COVID-related impacts on your trip (not all companies do)!
2. Don't Leave This at Home
If you're going to Europe for the first time, don't make the mistake of forgetting to bring a power adapter! Here's a set of four that I love and it's under $14 on Amazon.
If you'll be visiting more than one country on your trip, you may need a unique adapter for each one. The one I've linked to above will cover almost every country in Europe, but it's always a good idea to just double check.
3. Exactly What to Pack if You're Traveling to Europe for the First Time
Another common mistake for first time travelers to Europe? Packing a gigantic bag. I promise that your trip will go much more smoothly if you can lighten your load and limit your luggage to one carry on bag.
Pack Light for your First Trip to Europe
Why? Well, in Europe, you'll probably end up carrying your bag on and off of trains, or up and down stairs far more frequently that you would in the US.
When it comes time to lift your bag, you'll be glad that you don't have to wrangle a 50lb monstrosity. Need some help packing light? Check out my best packing tips for women, and don't forget to check out my top ten packing tips for Europe. You'll also love the European capsule wardrobe I've put together!
Not to mention, cars in Europe can be quite compact, so if you're renting a car, think carefully about how much space you'll have for luggage. More than likely you won't be able to fit a giant suitcase in your rental car!
4. Don't Make the Mistake of Packing Only Shorts
Speaking of packing, many first-time tourists in Europe make the mistake of packing only shorts for warm weather. Shorts are a staple in summer dressing in the US, but they're far less common in Europe.
In Europe, you're more likely to see a skirt or dress, or even Capri-length pants before you'll see shorts. So if you want to blend in with the locals, you might want to leave your shortest shorts at home.
5. Don't Forget to Pack Good Walking Shoes
Another tip when it comes to packing for your first trip to Europe: don't forget to bring comfortable shoes. Chances are good that you'll be taking public transportation while you're visiting Europe, so that means you'll be doing a lot of walking.
These ballet flats are by far my favorite shoe to pack when I know I'll be doing a lot on foot during a trip. They come in a ZILLION different colors (including rose gold….WHAT. ) If you're on the hunt for more, I've rounded up all my other picks for stylish walking shoes for Europe.
6. Visit Europe During The Best Time of Year
If it's your first trip to Europe, think carefully about WHEN you decide to time your visit. The peak summer months of July and August can be incredibly crowded with tourists. In addition, prices for hotels and air travel can be sky-high.
August can be especially crowded and expensive because it's also the month when most Europeans take their summer vacations.
Not to mention that temperatures, particularly in Southern Europe, can be scorching! Add in the fact that many older buildings in Europe don't have air conditioning and you have a recipe for a painful vacation.
When to Visit Europe for the First Time
For first-time travelers to Europe, I always suggest visiting in the late spring or early fall. May and September are good bets in terms of weather, prices and crowds.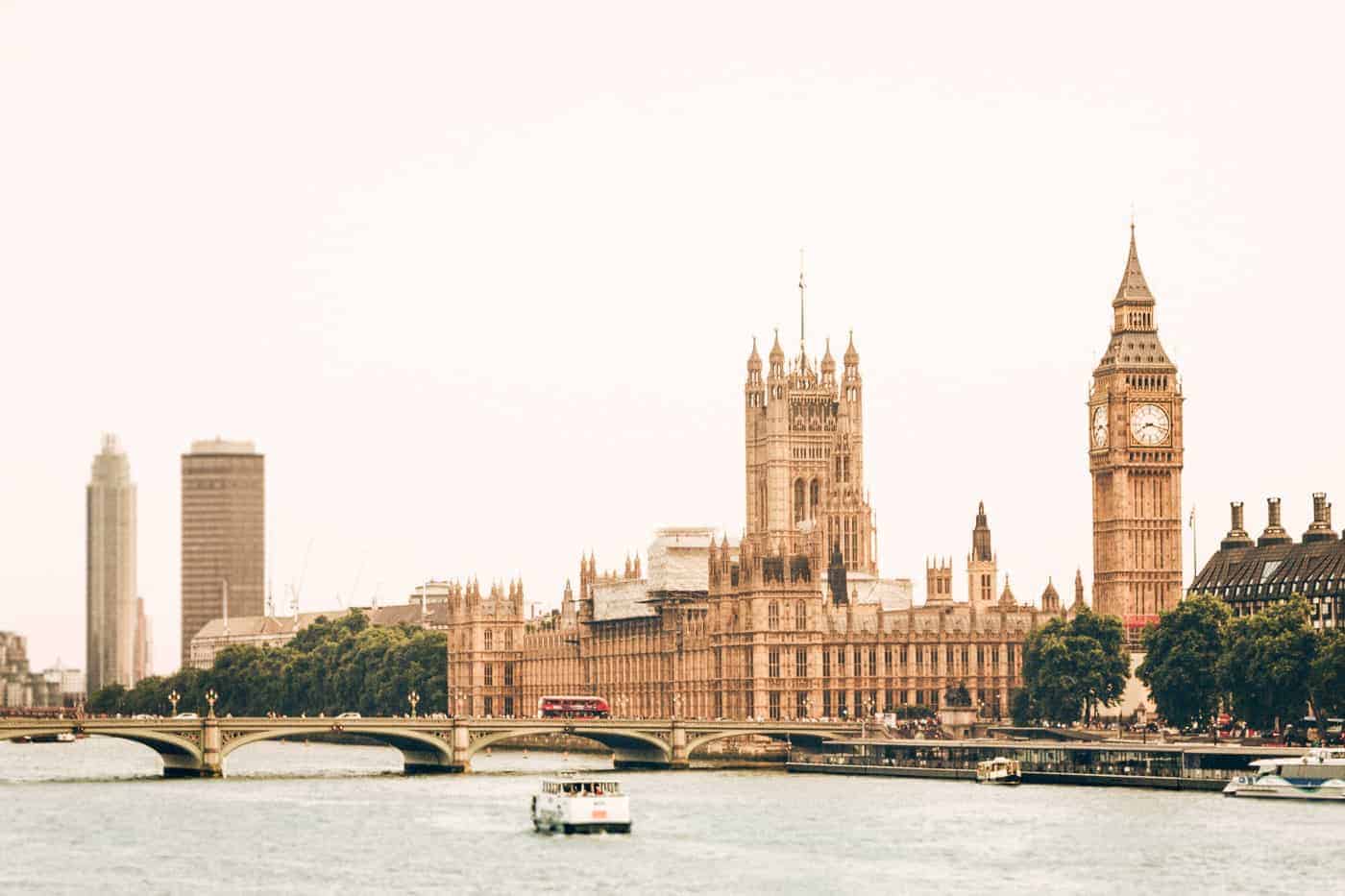 7. Be Prepared to Learn Public Transportation
Compared to the US, most European cities are well-serviced by public transportation. In addition, public transport is typically the fastest and cheapest way to navigate many European cities.
Even if you're a novice when it comes to riding the bus or taking the subway, don't be daunted by the prospect of public transportation in Europe! Most systems are pretty easy to use, and depending on where you are, it's not uncommon to see signs and ticket information in English.
Think of public transportation as part of the adventure! After all, it is the best way to experience a new city the way that a local would.
8. Don't Make the Mistake of Sticking Too Closely to a Guidebook
If you're visiting Europe for the first time, it's a common mistake to follow a guidebook every step of the way. Guidebooks are useful when it comes to planning your first trip to Europe, but try to rely on them to just get a general sense for your destination.
If you want to have a more authentic experience during your trip, try wandering off the beaten path for an afternoon. You'll be more likely to uncover "real" neighborhoods and local favorites, and you'll get a better sense for what life is really like in another country.
And best of all – you won't have to carry around a heavy guidebook!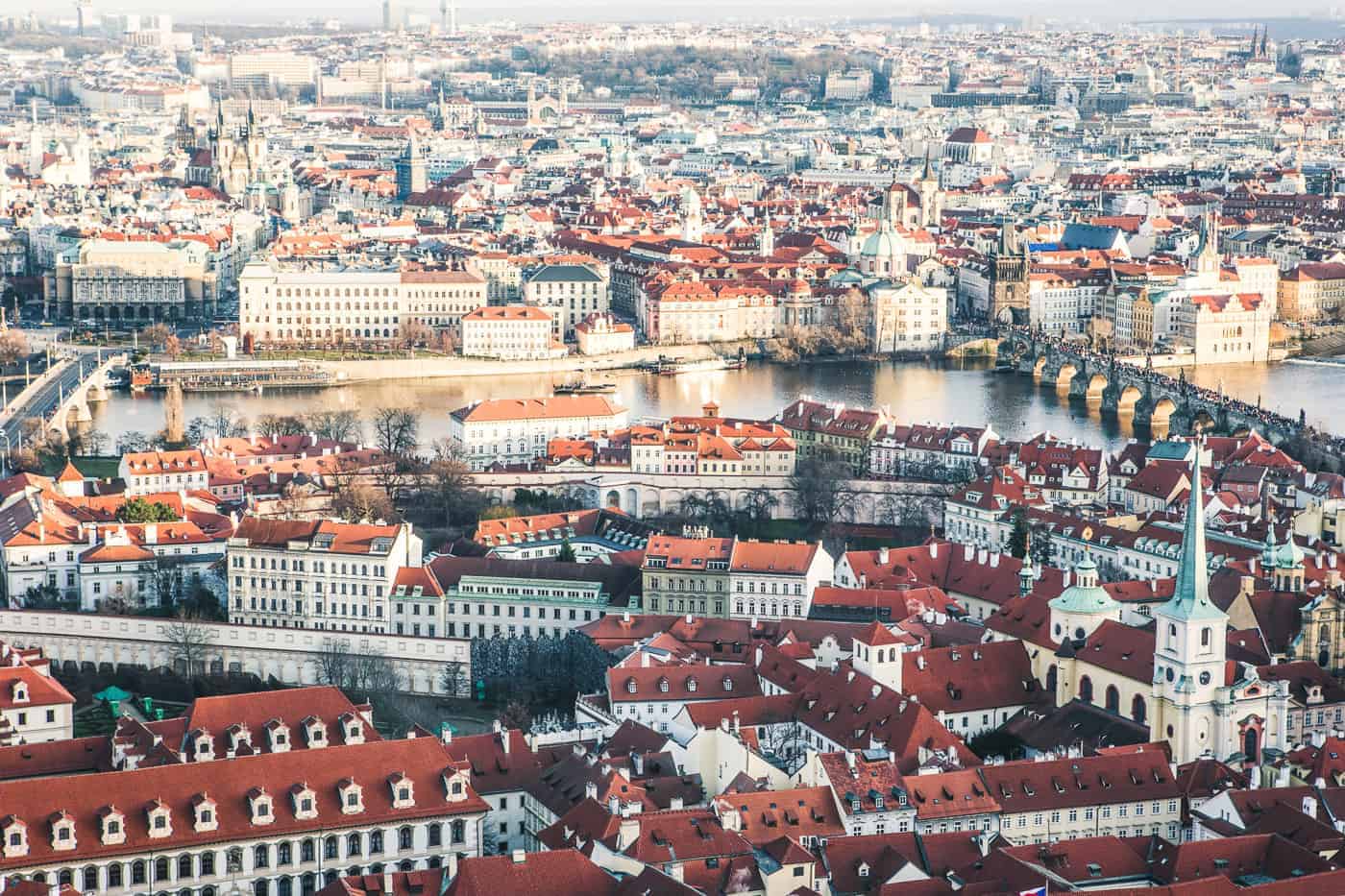 9. How to Avoid Crowds at Tourist Hotspots
The good news is that you're planning a trip to Europe. The bad news? So are a lot of other people!
There are some places in Europe where I am constantly amazed at just how crowded they can be with tourists. Places like Sagrada Familia in Spain, the Eiffel Tower in Paris , and the Cinque Terre in Italy can be absolutely crawling with tourists, especially during peak season.
How to Plan your Days in Europe
If you plan to visit any tourist hotspots during your first trip to Europe, plan to go very first thing in the morning. Chances are good anyways that you'll be jet-lagged, and you'll thank yourself for setting an early alarm once you see the crowds start to roll in.
One more benefit? Fewer crowds make for better travel photos!
Another tip if you're going to Europe for the first time: always, always check online to see if you can buy tickets to something ahead of time. Museums, churches, really anything! You'll save yourself from having to wait in a long line, and chances are good that you'll be able to buy a ticket for a discount.
10. Renting a Car in Europe: The Do's and Don'ts
If you're planning to rent a car during your first trip to Europe, keep in mind that many rental cars are stick shifts. Many tourists make this mistake during their first trip to Europe, and forget to specify that they need a car with an automatic transmission.
Consider automatic vs. manual transmissions
Cars with automatic transmissions are available to rent in Europe, but typically for an extra fee. If you're unable or prefer not to drive a car with a manual transmission while you're in Europe, pay careful attention when you book your car.
Many booking sites in Europe will default to rental cars with manual transmission unless you specifically indicate that you need an automatic transmission.
Take Out Additional Insurance When Driving Abroad
Speaking of renting a car during your first time in Europe, make sure that you're protected by car insurance.
Most insurance companies in the US don't provide coverage for renting a car abroad. Even if you're covered by a credit card, it's just a good idea to take out the extra insurance when you rent a car in Europe.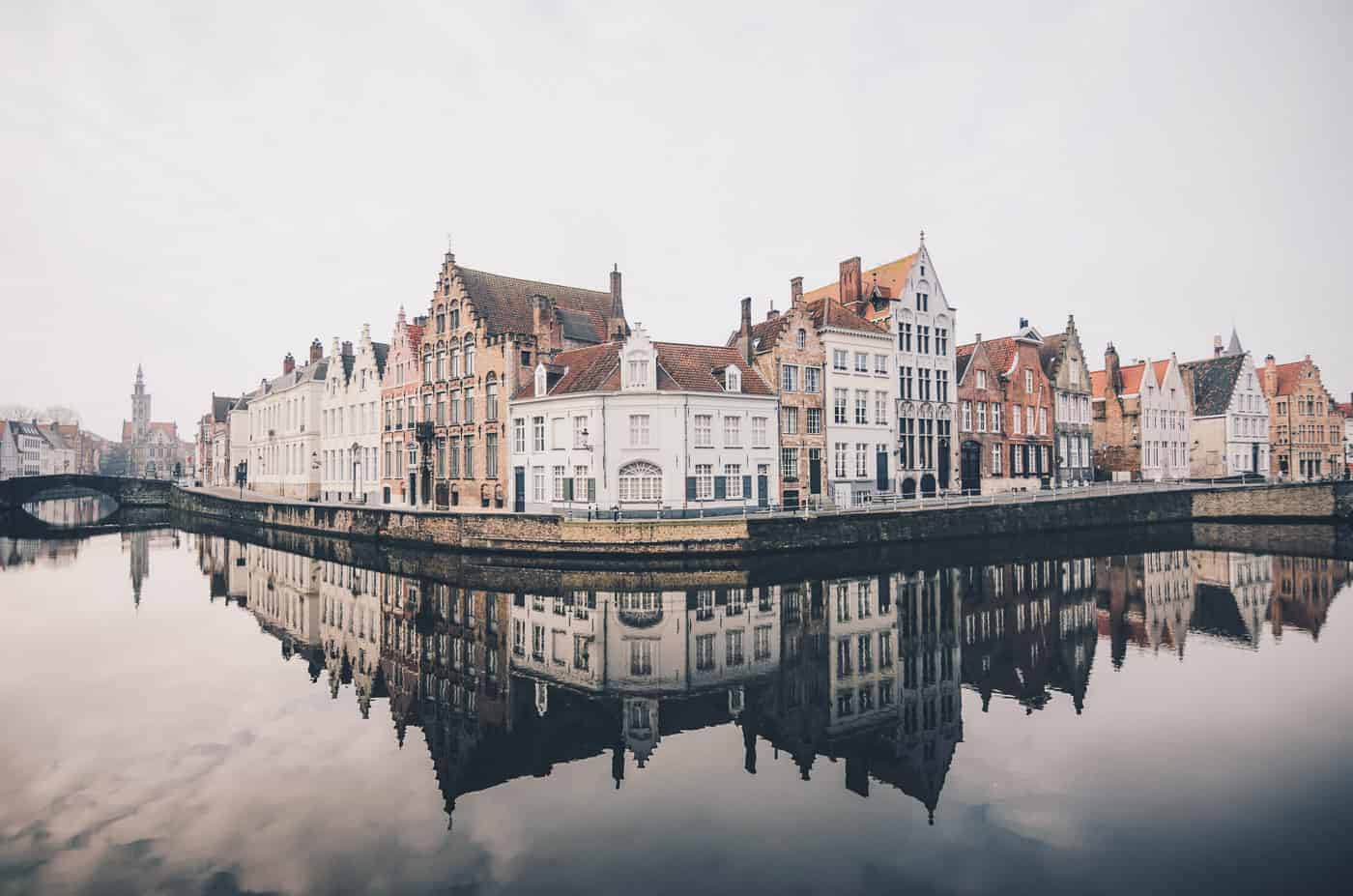 11. Always Learn a Few Phrases in the Local Language
If you're going to Europe for the first time, you probably have a million things on your to-do list. Don't hate me for adding one more!
It's always a good idea to learn just a few phrases in the local language when you travel, and Europe is no exception. Yes, many people speak English, and speak it quite well. That said, it's still polite to be able to greet someone and converse in basic terms in the local language.
By that, I mean things like Hello, Goodbye, Thank you, You're Welcome, etc. Nothing crazy, but a few words can go a long way in showing that you're making an effort.
12. Don't Make the Mistake of Paying Extra Credit Card Fees Your First Time Abroad
Another mistake that first timers in Europe make? Paying foreign transaction fees for using a credit card abroad. If you've never used your credit card outside of the country before, you might be surprised to see an extra fee tacked on to any charges made internationally.
Before you go to Europe, make sure that you have a credit card that doesn't charge for foreign transactions. These fees can add up, especially if you're planning to do a lot of shopping while you travel.
The Best Credit Card for First-Timers in Europe
Before you go to Europe, sign up for a credit card that doesn't charge an extra fee for foreign transactions, or just plan to use cash to pay for your purchases.
If you're looking for a credit card to use during your first trip to Europe, I highly, highly recommend this one. The welcome bonus is amazing! Even though the annual fee is high, it easily pays for itself with the statement credits you can earn at Marriott hotels.
And best of all – you won't incur any foreign transaction fees with this card!
There you Have it – What to Expect on Your First Trip to Europe, and The Common Mistakes to Avoid!
I hope that this list of common tourist mistakes in Europe helps you have a safe and smooth trip for your first time in Europe. Now that you know what to expect your first time in Europe, you can focus on just enjoying your trip!
Pin it for Later!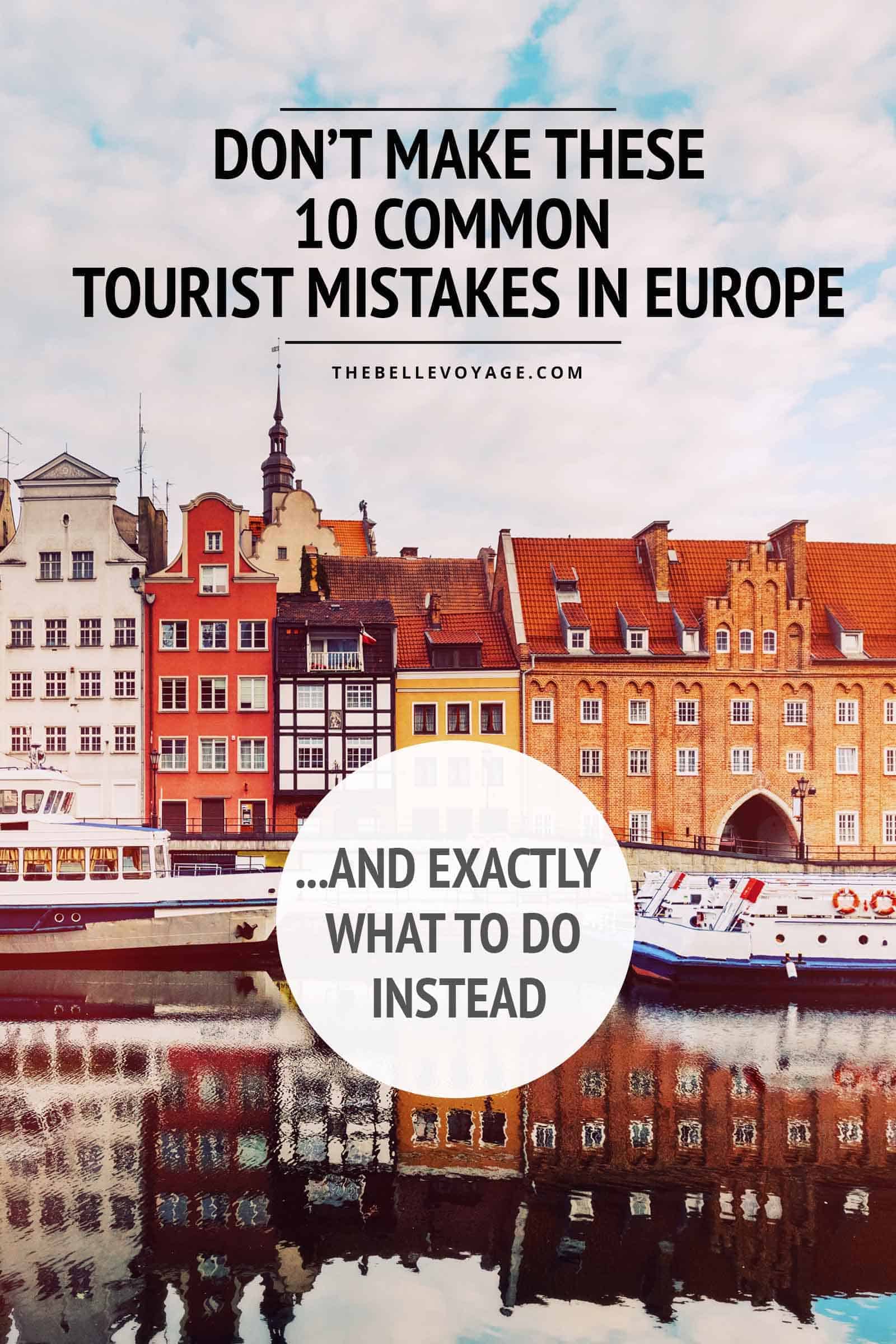 Wanna Learn to Pack a Suitcase Like a Boss?
Subscribe to download my three BEST travel planning resources:
Success! Now check your email to confirm your subscription and download your files.
What You Need to Know Before Traveling to Europe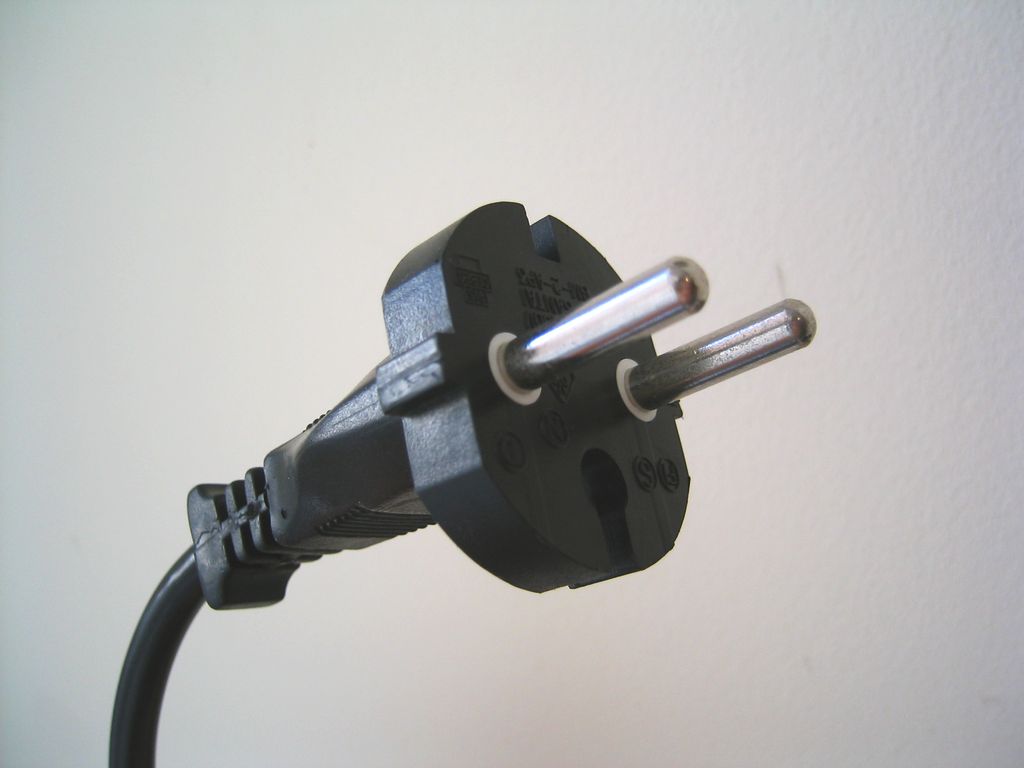 These days, hopping on a plane and jetting off to Italy for a much-needed vacation is not uncommon at all, and with the expanding global market of large and small companies, the number of international travelers is ever on the rise. However, no matter whether it is your first or fiftieth time on a flight to the beloved boot, there are always extra steps to the process as well as different practices and particularities of the foreign country that might not just line up with what you are used to experiencing. This process will most likely include a few pre-travel questions, ones that we are ready to answer.
Traveling to Europe Step #1: What do I pack?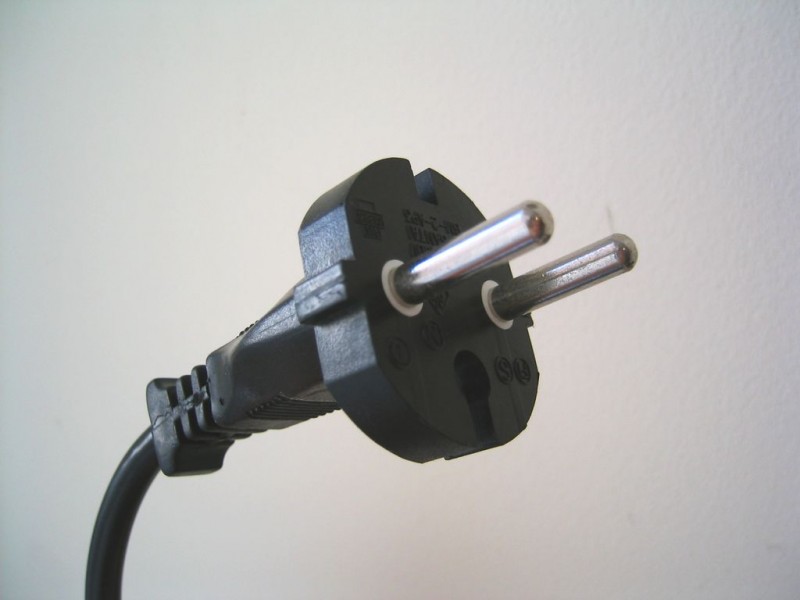 European plugs look different and have different voltage (credits: Denkhenk – Wikimedia)
Besides the obvious clothes and shoes for the weather, terrain, and future activities (need help deciding what to wear? Read one of these posts for autumn, summer, or spring), there are a few other considerations when packing for an Italian vacation. First things first: place your passport where you won't forget it, preferably in your carry-on or handbag. There have been far too many travelers who've had to rush home from the airport in the hopes of not missing their flight to retrieve a forgotten passport at home. European converters are also a must, as well as the chargers for your phone, camera batteries, and computer. A word of caution to the well-groomed: notice how straightener and hair dryer are not on this list. Although most hair dryers are safe with the converter, most hotels in Italy will provide you with one, and American straighteners often cannot handle the higher voltage of Italian sockets, resulting in an irreversibly fried piece of expensive hair-styling equipment.
Traveling to Europe Step #2: At the Airport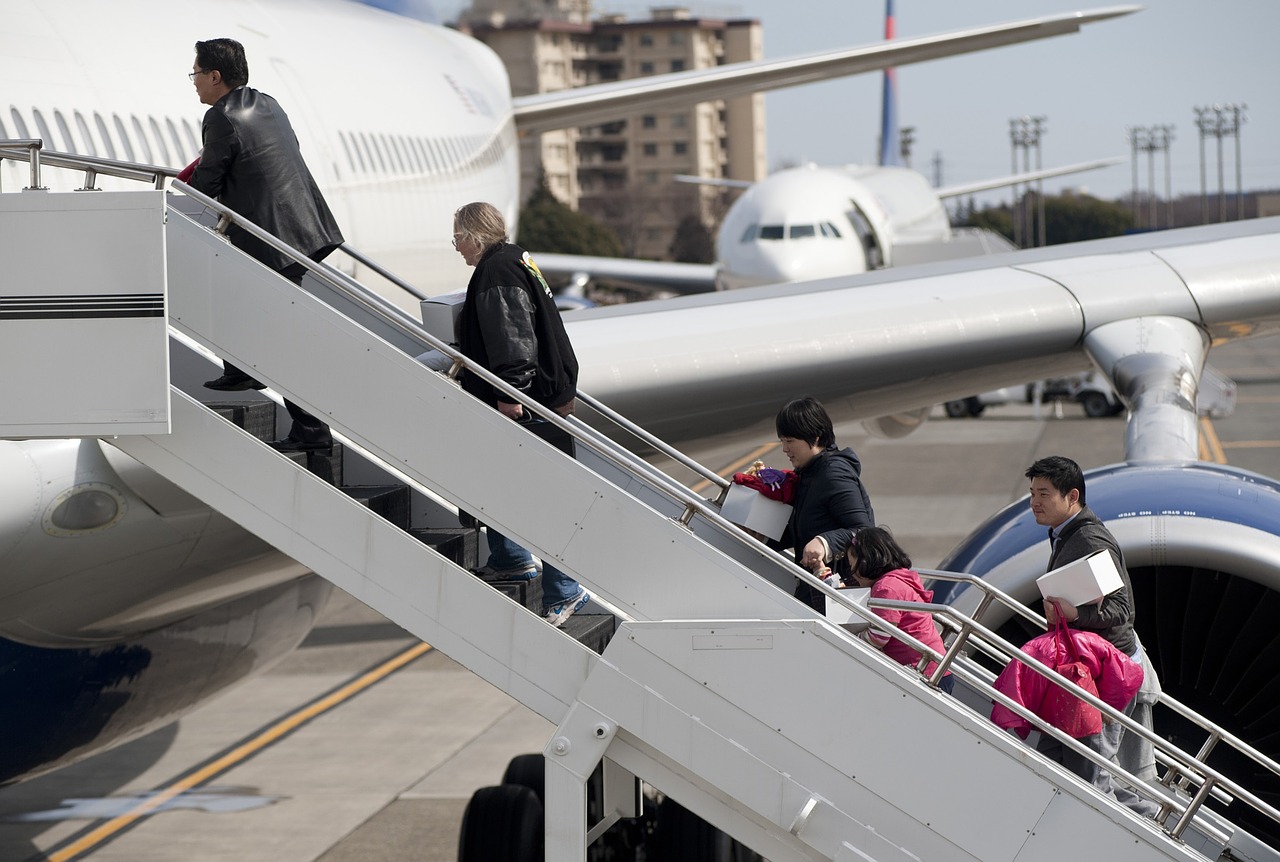 It is not uncommon to take a bus to your plane, instead of boarding through a walkway attached to the terminal.
Much of the process at the airport is the same as it is at the American airport: check-in, go through security (to all Nutella enthusiasts: the tasty spread does count as a liquid and will be taken away), head to your gate. However, there are a few subtle differences that might leave you a bit confused to downright perturbed.
Your carry-on might actually be measured and weighed to check for the proper size and weight. Europeans are at times less tolerant of overweight and over-sized baggage, and if it is over, your bag will be checked.
Many of the smaller airports have cafes that you can sit and eat at, but there are far fewer places to grab a snack or a drink and go, unless you are interested in duty-free chocolate. There are, however, vending machines, which is where carrying cash comes very much in handy.
Europeans, Italians in particular, line up at the gate much before their boarding zone is called to come forth. Whether it be excitement, anxiousness, or nervousness (the latter of which would explain the clapping upon landing in Italy), we will never know, but you can clearly pick out the Europeans and Americans on almost any flight by noting who is clutching their bag trying to get as close to the departure gate as possible and who is relaxing in the provided seats, waiting for the announcement of a boarding zone that may or may not be called.
When in Rome… don't get upset if you do not begin boarding at the exact minute your boarding pass depicts. Boarding and departure for flights in Italy are usually flexibly seen as acceptably being within a 15-minute window. Allow yourself this leeway before annoyance or stress sets in – you'll save yourself a world of frustration.
Lastly, it is not uncommon to take a bus to your plane, instead of boarding through a walkway attached to the terminal.
Traveling to Europe Step #3: In the Plane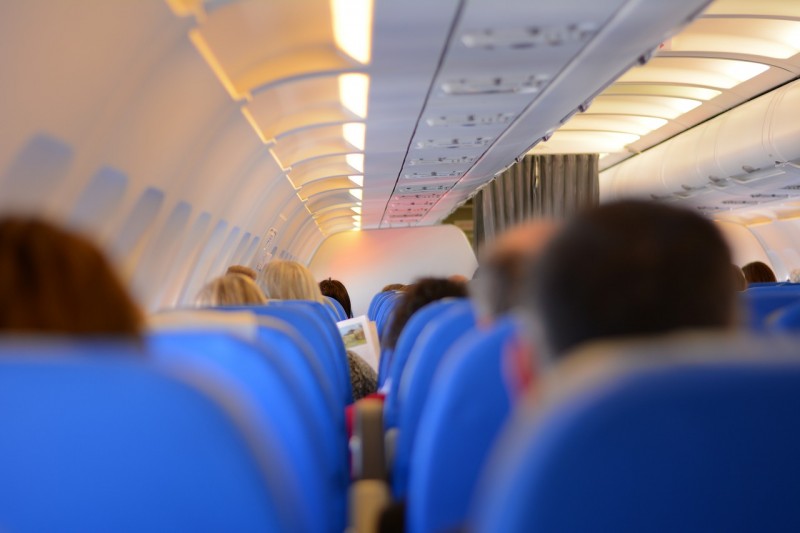 Greet your hosts on the plane when boarding and de-boarding with a polite yet friendly "Salve."
Most plane rides on major Italian airlines are identical to those that you will find in the States, some even better. It always helps, however, to know a few key polite words in the language of your airline to make friends with your flight attendant. Here are some you might want to file away:
1) Salve (sahl-vay): The formal way to say "ciao," this greeting and goodbye salutation will work morning, afternoon, and night. Greet your hosts on the plane when boarding and de-boarding with this polite yet friendly greeting.
2) Grazie (Gratz-ee-ay): This one, most people are familiar with as the ever-essential "thank you."
3) Vorrei un bicchiere d'acqua/Coca Cola (vor-ray oon bik-ee-er-ay deh ak-wah/Coca Cola): I would like to have a glass of water/Coca Cola.
Traveling to Europe Step #4: Arriving in Europe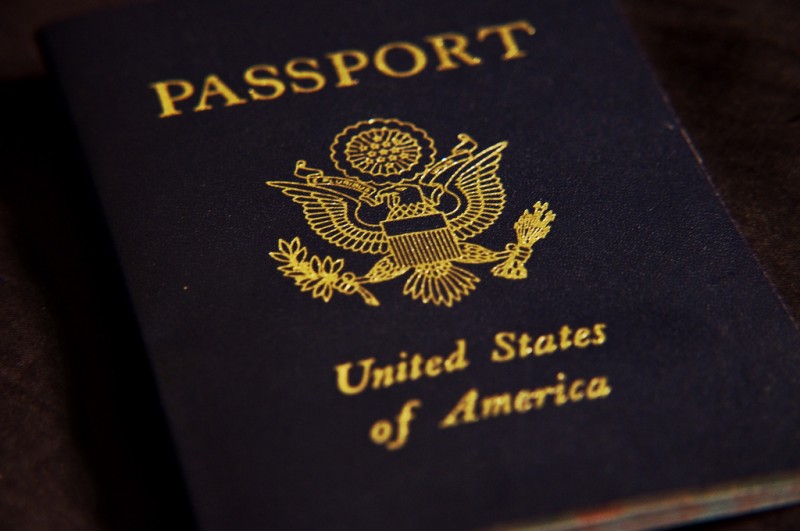 At the passport desk an officer will ask to see your passport (credits: Kat – Flickr)
At the first point of your arrival in the European Union (whether it be Italy or another member country), you will be required to go through passport control. Generally, there are two lines: one for members of the EU, one for non-members. Depending on the country and the mood of the person checking your documents, you may or may not be asked questions regarding your purpose for stay. Again, a simple grazie, danke schön, merci, gracias, obrigado, or havala, in the native language of he or she checking your passport also goes a long way. Once through the passport control, you will enter through "nothing to declare" or "GOODS TO DECLARE" doorway. Most people do not have anything to declare.
These small tips will help eliminate small surprises, making your trip to Italy smooth and enjoyable. What other differences might you have noticed in your travels?
Source https://everydaywanderer.com/visiting-europe-the-first-time#:~:text=Rise%20above%20the%20reputation%20and%20take%20the%20time,with%20hidden%20beauty,%20hipster%20hangouts,%20and%20delicious%20wine?
Source https://www.thebellevoyage.com/traveling-to-europe-for-the-first-time/
Source https://selectitaly.com/blog/tips-travelers/what-you-need-to-know-before-traveling-to-europe/