The Cheapest Way To Fly From Europe To South East Asia
As you know I'm always looking for cheaper ways to travel, and I love making travel more accessible to those who don't have a lot of cash to spend on a holiday. I want to show everyone that you don't need to spend thousands on a few weeks in South East Asia (unless you want to of course) – you can actually pay the same as a holiday in Greece if you're savvy enough! Here are cheapest ways to fly from Europe to South East Asia..
Over the past year I have discovered how to book cheap flights between Europe and Asia. Previously, I would rely on SkyScanner to book my long haul flights, but I found that booking individual legs of the trip myself saved me a ton of money. I do love SkyScanner, but if you want the best price for long haul flights then you have to be a little crafty and do it yourself.
Tip #1: Book each leg separately
Cheapest flights Europe To Asia can't be found by plugging two cities into SkyScanner. Search for and book each leg separately and save hundreds of pounds.
I recently booked a trip from Bali to London just 6 weeks before I was due to fly and paid a total of £220 for the flights. The cheapest price that Sky Scanner gave me for this trip was over £400 for less convenient flight times and dreadfully timed stopovers, so I saved £180 on a more convenient trip by booking each leg individually.
Instead of relying on SkyScanner to find the best flight combinations for you, find and book both legs of your trip yourself. My trick is to find the cheapest fare you can to a hub airport and then book a separate, cheap flight to your intended destination. I'm going to show you how to do this for flights to Asia but this trick works anywhere around the world.
The cheapest flights aren't always the most convenient so you may have layovers in the hub city, but at least you get to pick and choose how long you want them to be and what time of day. You can decide if you want to overnight in a new city to save money on your onward flight, or to spend an afternoon doing a free transit tour before taking a cheaper evening flight. Booking flights yourself gives you the freedom to choose how to spend your layover time and if you're smart about it, long stopovers won't mean hours of sitting around a departures lounge (more on this below).
Tip #2: Fly via a Hub
A hub airport is one that is commonly used as a connecting point for flights around the region. Long haul flights from Europe to SE Asia will usually stop at one of these hubs, then continue on a second flight to your destination. Most flight comparison websites like Kayak and Skyscanner will try to find the most convenient second flight for you, not the cheapest. They often prioritise things like short stopovers, flying with the same airline and other factors over price. By booking your own second flight you can save a lot of money.
Bangkok, Kuala Lumpur and Singapore are the main hub airports if you're flying east to Asia. You can find budget-friendly direct flights into these airports and use them as a gateway to fly cheaply around the neighboring countries. It is SO cheap to fly around Asia, it's just getting there cheaply that's the challenge!
Eva Air and Thai Airways have direct flights into Bangkok starting at £219, and Malaysian Airlines and Air Asia X do direct fares from London to Kuala Lumpur starting at £230. Often I've found that British Airways have awesome deals on direct Bangkok flights too, so keep an eye on their website to snap some of them up.
From Bangkok, Kuala Lumpur and Singapore you can fly direct to most international airports in South East Asia for as little as £20 one-way. Air Asia, VietJet, Lion Air, Malindo Airlines and JetStar are budget airlines that offer the cheapest fares and best routes. When booking your onward flight sometimes it can be cheaper to have a layover of a few hours or even a day, don't count out these flights and keep reading to see why stopovers can be awesome.
Tip #3: Choose your days carefully
The cheapest flights will usually be from Tuesday – Thursday (although there are always exceptions) and the prices of a flight can vary wildly depending on which day you fly. When I search for a long haul flight to Asia I follow these steps to find the cheapest day to fly:
Open 3 tabs and create individual SkyScanner searches from London (or your nearest European hub airport, it could be Paris or Amsterdam) to KL, Singapore and Bangkok.
Do a flight search for each day of the week that I want to travel to find out which is the cheapest day to fly.
After I have found the cheapest day for my outward flight, I do the same searches for my inbound flight and find the cheapest day to come home.
Lastly I search return flights, changing the dates to find the cheapest combination and checking if it's cheaper to book a return flight or book my outbound and inbound flight separately. Sometimes you can snap up super cheap flights by flying in and out with different airlines.
No matter what price comparison site you use, or even if you're booking directly on an airline's website always use the fare calendar to see if there are any super cheap flights you can snap up. The prices on fare calendars are usually cached and prices can be out of date, so always click through the date you are interested in and check live prices.
Tip #4: Make the most of your stopover
Finding the cheapest long haul flights can result in long layovers between flights. Long stopovers are avoided by most people but a good traveller knows that there is huge opportunity to be had in a stopover. Singapore, Kuala Lumpur, and Bangkok airports have some fantastic facilities for travellers to make the most of a layover, for very little money (or even for absolutely nothing!).
Chiangi Airport, Singapore
If your stopover is more than 5 hours you can take a free 2.5 hour tour around the city. You can choose between a City Tour that takes in the Marina Bay Sands and Gardens by the bay, or a Heritage Tour that brings you the colourful Little India and Chinatown. Check out all of the information here, including which terminals offer the service and the different trip details and timings.
There are multiple airline lounges in Chiangi airport which you can book cheap passes for on Lounge Pass. These plush lounges offer free food, drinks and wifi, plus comfortable seats and sometimes massages. There are airports in the hotel which offer stays from as little as three hours, or if you don't want to sleep then non-guests can use their spa and pool facilities. Check out Sleeping In Airports for all of the services and their opening hours, broken down by terminal.
KLIA, Kuala Lumpur
If your stopover is longer than 5 hours you can join a Kuala Lumpur Transit Tour for 130MYR / £24 / €28 per person. Your ticket includes a return trip on the airport express train into the city and a full days pass on the hop on – hop off KL bus tour. You can read about the different itineraries here.
Capsule by Container is a capsule hotel within KLIA2 that provides sleeping pods which you can book for as little as 4 hours to have a nap between your flights. We've stayed in these and they are really comfortable. You can book single or double beds which are clean and comfortable, and there are charging outlets and WiFi in the pods. There's a library you can work or realx in, and you can have a hot shower (towels and toiletries are provided).
Unlike the other two airports BKK airport does not offer a transit tour. Thai Airways sometimes includes tours for customers, but these are seasonal so I would check this out before you go. Some companies do transit tours but at £150 per person these are a lot more expensive than a DIY trip outside the airport. There is luggage storage in the departures lounge, so if you do decide to go and sightsee you can leave your bags for a small fee. Check out some itinerary ideas for your layover here and here.
There are transit hotels in the airport where stays start at 4 hours, plus many luxurious lounges where you can avail of free food, drink, wifi, entertainment and cosy chairs for as little as £20 on Lounge Pass. For a full list of facilities, opening hours and terminal info click here.
Tip #5: Fly with Norwegian Air
**UPDATE December 2018**
Norwegian air will unfortunately be cancelling their London – Singapore route from January 2019. There are still cheap flights available so I'll leave this information up until the route is discontinued. Note that you won't be able to book these flights past Jan 10th.
Check out Aeroflot as a possible alternative for low-cost long-haul flights.
Norwegian Air is my favourite budget find of 2018 and I have saved hundreds by booking with them already this year. This low-cost no-frills airline are the Ryanair of long-haul flights (except flying with them is a much less infuriating experience!!). Baggage, meals, drinks, blankets and other frills are stripped from your economy ticket and added as extras. This means that direct flights between London and Singapore start at £159 each way. HOW CHEAP IS THAT?! I honestly couldn't believe it the first time I booked our flight, and I was impressed at the level of service we received on the flight.
Baggage costs £25 for 20kg and meals are around £25. I usually like to bring my own packed lunch on flights because airplane food can be pretty unhealthy, so that suits me just fine! Pick up some healthy meals and snacks in the airport or prepare your own at home and you're set for your 12 hour flight. They sell alcohol on the flight which you can order via the in flight entertainment, and the movie choices have been pretty good each time we have flown.
Flights from Singapore to neighbouring countries can be incredibly cheap and with Chiangi being such a popular airport you'll have plenty of options. I would definitely recommend either doing an overnight or a transit tour to explore the city because it is such a stunning and fascinating place. Check out my travel guide to Singapore for some free and really cheap things to do there.
Two tips for flying with Norwegian;
You will be offered the option to bid for an upgrade at some point before you fly. We have managed to get business class seats with free baggage, meals, drinks and huge, spacious seats for just £300. If you are thinking of availing of this then don't add your baggage when you book the flight as it will be included for free when you upgrade (just don't forget to add it later if you don't get upgraded as adding at the airport will cost a lot more). Read more about the bidding for upgrade process on my post here.
There you have it! My tips for finding super cheap trips to Asia. If you decide to go ahead and book a cheap flight then be sure to let me know, and recommend this post to anyone who is thinking of making a trip this summer.
For more flight related posts you can read my posts '5 Ways To Upgrade Your Flying Experience' and '8 Ways To Beat Jet Lag'.
Southeast Asia's Top Budget Airlines
Mike Aquino is a travel writer covering Southeast Asia and Hong Kong. He lives in Manila full-time, but is perfectly at home in a Singapore hawker center.
Southeast Asia's backpacker-friendly sights and challenging terrain seem tailor-made for low-cost carriers (LCCs); Australia-based think tank Centre for Asia-Pacific Aviation reports that regional capacity has increased over 800% in 10 years, from 25 million seats in 2004 to almost 200 million in 2014. At present, over half of all Southeast Asia airborne travelers fly via LCC.
Amidst the fierce competition over airborne butts on seats, a few names rise to the top – some by dint of their wide-ranging network across the Asia-Pacific, others by their capture of low-cost seats within a single domestic market.
AirAsia: All over Asia
Formerly a moribund Malaysian government airline, AirAsia (airline code: AK) was sold to maverick entrepreneur Tony Fernandes for a token 1 ringgit (about one US quarter) in 2001. From a single Langkawi-Kuala Lumpur connection, AirAsia now flies to 88 destinations across Southeast Asia, Australia, and North Asia. AirAsia is now Asia's fifth-largest airline in Asia by fleet and passenger numbers.
Hubs & Network
Given its wide reach, it's no surprise that AirAsia is actually composed of six affiliated short-haul airlines: apart from the parent company operating out of Kuala Lumpur, Malaysia, AirAsia also runs affiliates based in Thailand (airline code: FD), Indonesia (airline code: QZ), Philippines (airline codes PQ and Z2), and India (airline code: I5), reaching over 80 destinations across the Asia-Pacific.
The carrier also runs the AirAsia Big loyalty points program, and sells a newfangled Asean Pass that allows users to plan multi-city itineraries across Southeast Asia on a single low-cost pass. (It's great, but it's not perfect – check out our look at the Asean Pass' fine print.)
Cebu Pacific: Flying Filipinos
"We go where Filipinos go" is Cebu Pacific's unofficial motto, and as Filipinos are some of the world's most widely-traveled foreign workers, the principle has paid off handsomely for this Manila, Philippines-based low-cost airline.
From three domestic destinations in the Philippines in 1996, Cebu Pacific (airline code: 5J) has since grown its operations to cover Southeast Asia and the rest of the world.
Hubs & Network
Cebu Pacific operates from its primary hub in Manila's Ninoy Aquino International Airport, though a growing complement of international flights arrive at Cebu's Mactan International Airport.
Apart from its 37 domestic destinations in the Philippines, Cebu Pacific's Airbus fleet flies to 26 cities in 15 countries across Asia, Australia and the Middle East, including flights to Bali, China, and Hong Kong.
Cebu Pacific also runs GetGo, a loyalty/rewards program that grants points based on frequent flights and purchases at partner retail outlets. Smartphone users can download the official Cebu Pacific app (Android, iTunes) to book flights.
JetStar Asia: Asia-Australia Bridge
Australian flag carrier Qantas maintains a prominent presence in Southeast Asia through JetStar, its low-cost carrier brand. JetStar Asia (airline code: 3K) operates from Singapore's Changi Airport, while JetStar Pacific (airline code: BL) operates as Vietnam's most popular low-cost domestic carrier.
Seat Sales & Booking
For early warnings about JetStar sales and promotions, visit their official site, or sign up for updates from their Facebook and Twitter pages. For destination-specific fare sales, go to their site to sign up for a Price Watch alert on the stop of your choice.
Smartphone users can download the official JetStar app (Android, iTunes) to book flights while mobile. JetStar runs a once-a-week Friday Fare Frenzy from 12 noon to 6pm (Singapore time, GMT +8).
Lion Air: Indonesia Roars
Lion Air (airline code: JT) runs Indonesia's largest airline network out of Jakarta's sprawling Soekarno-Hatta International Airport. The airline was founded by former travel agent Rusdi Kirana in 1999 after he realized that online ticket booking would quickly make his line of work obsolete (source).
The airline's quick growth has not come without hiccups; Lion Air has a persistent reputation for flight delays and was recently ranked as one of the world's most dangerous airlines.
Hubs & Network
From its hub in Jakarta, Lion Air flies to 100 destinations within Indonesia, along with international connections to Thailand (Bangkok, Chiang Mai and Hat Yai), Malaysia (Penang and Kuala Lumpur), Singapore, Vietnam and Saudi Arabia.
Seat Sales & Booking
Travelers to Indonesia can book flights at Lion Air's official site. Smartphone users can download the official Lion Air app (Android, iTunes).
Nok Air: Thailand's Biggest Bird
"Nok" is the Thai word for "bird", and the airline's paint job reflects the name – every Nok Air plane bears a smiling beak painted onto its nose. Nok Air (airline code: DD) operates out of Bangkok's designated terminal for low-cost carriers, Don Mueang Airport.
Hubs & Network
Nok Air flies from Bangkok to over 20 destinations within Thailand, including Chiang Mai and Phuket. The airline also flies one international flight to Yangon, Myanmar.
Seat Sales & Booking
Travelers to Thailand can book flights at Nok Air's official site. Smartphone users can download the official Nok Air app (Android, iTunes)
Scoot: Singapore's Budget Connection
Scoot (airline code: TR) is Singapore Airlines' low-cost carrier brand, operating out of Changi Airport. Another budget airline, TigerAir, was merged into Scoot in 2017.
Scoot's long-haul flights blur the line between budget and full-service with a ScootinSilence zone at the forward zone, with roomier seats and no kids under 12 allowed.
Hubs & Network
Scoot flies from Singapore to over 60 destinations across Asia, Australia, the Middle East and as far as Honolulu in the U.S.
Seat Sales & Booking
For early warnings about Scoot sales and promotions, visit their official site, or sign up for updates from their Facebook and Twitter pages. Travelers can also download the official Scoot app (Android, iTunes) onto their smartphones to book via mobile.
VietJet Air: Hot in Vietnam
DaiHyun Ji / Creative Commons
One of Southeast Asia's youngest low-cost carriers, VietJet Air (airline code: VJ) launched in 2011 as the first private airline to be established in the country post-Vietnam War. Starting with flights between Ho Chi Minh City, Hanoi and Da Nang, VietJet Air has begun flying to nearby countries, starting with Singapore in 2013.
VietJet Air often courts controversy by showing off its stewardesses dressed in skimpy clothes – it launched its maiden flight to the beach town of Nha Trang by having the female flight crew dance in Hawaiian grass skirts mid-flight!
Hubs & Network
VietJet Air flies from its hubs in Ho Chi Minh City and Hanoi to 12 domestic destinations and 3 international destinations – Singapore, Bangkok in Thailand and Taipei in Taiwan.
Seat Sales & Booking
Travelers can book flights at Vietjet Air's official site. Smartphone users can download the official VietJet app (Android, iTunes), or visit their Facebook and Twitter pages for updates on the fly.
Golden Myanmar Airlines: Low Fares from Yangon to Mandalay
Myanmar's freshest airline is its first self-proclaimed budget carrier: Golden Myanmar Airlines (airline code: Y5) operates a small fleet of turboprop ATR72s and jet-powered Airbus A320s to connect main hubs Yangon and Mandalay to smaller airports like Nyaung-U (your gateway to the temples of Bagan), Heho (the closest airport to Inle Lake), and Naypyitaw (site of the new Myanmar capital).
Locals get a much better deal, as Golden Myanmar Airlines operates a double-tiered fare system where foreigners pay higher prices in dollar denominations compared to Myanmar citizens paying in kyat.
Hubs & Network
Golden Myanmar Airlines connects domestic destinations in Myanmar – its hubs in Yangon and Mandalay are part of a network covering 10 stops.
The Best Ways To Fly to Southeast Asia With Points and Miles [Step-by-Step]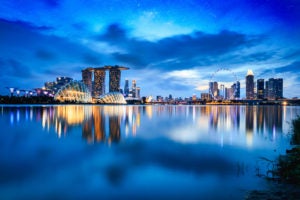 We may be compensated when you click on links from one or more of our advertising partners. Opinions and recommendations are ours alone. Terms apply to offers below. See our Advertiser Disclosure for more details.
Whether you're scheming your next big vacation or passively looking for travel destinations, you are sure to have encountered the picturesque scenery of Southeast Asia.
Perhaps you've also seen the amazing and ultra-cheap street food available on the curbs deep within major cities.
Well, exploring the vast depths of Southeast Asia should be on everybody's bucket list. The diversity, vast culture, phenomenal food, and amazing attractions make it a must-visit.
Southeast Asia hasn't always been the most accessible travel destination for U.S. citizens. Luckily, we've got the inside scoop on the best ways to fly to Southeast Asia with points and miles.
There's tons of value to be had here, but it's important to understand the best routes to take en route to Southeast Asia.
There are very few nonstop flights from the U.S., so you'll most likely have to take a connecting flight to get to your final destination.
For the purposes of our analysis, we're going to consider Brunei, Cambodia, Hong Kong, Indonesia, Laos, Malaysia, Myanmar, the Philippines, Singapore, Thailand, Timor-Leste, and Vietnam as "Southeast Asia." Notably, we are generally going to be excluding China, Japan, and South Korea (generally known as part of North Asia) and India, Pakistan, and Sri Lanka (generally thought of as being part of South Asia).
Let's get started.
Table of contents
Table of Contents
Nonstop Flights Between the U.S. and Southeast Asia
As we mentioned above, we'll be strictly including nonstop flights between the U.S. and Southeast Asia, and since the region is generally quite far from the U.S., nonstop flight options are limited.
That being said, check out all of the following foreign airlines with nonstop flights between the U.S. and Southeast Asia:
Cathay Pacific

Boston (BOS) – Hong Kong (HKG)
Chicago (ORD) – Hong Kong (HKG)
Los Angeles (LAX) – Hong Kong (HKG)
New York (JFK) – Hong Kong (HKG)
San Francisco (SFO) – Hong Kong (HKG)

Honolulu (HNL) – Manila (MNL)
Los Angeles (LAX) – Cebu (CEB)
Los Angeles (LAX) – Manila (MNL)
New York (JFK) – Manila (MNL)
San Francisco (SFO) – Cebu (CEB)
San Francisco (SFO) – Manila (MNL)

Los Angeles (LAX) – Singapore (SIN)
New York (JFK) – Singapore (SIN)
Newark (EWR) – Singapore (SIN)
San Francisco (SFO) – Hong Kong (HKG)
San Francisco (SFO) – Singapore (SIN)
Seattle (SEA) – Singapore (SIN)

And here are the U.S. airlines offering nonstop flights between the U.S. and Southeast Asia:

American Airlines

Dallas (DFW) – Hong Kong (HKG)

Newark (EWR) – Hong Kong (HKG)
San Francisco (SFO) – Hong Kong (HKG)
San Francisco (SFO) – Singapore (SIN)

Best Programs To Use To Book Flights

Because of the diverse route network of connecting flights from the U.S. to Southeast Asia, there is an unbelievable number of redemptions you can make to book flights there.

We've analyzed all of the booking programs and came up with the top frequent flyer programs to focus on when booking flights.

All Nippon Airways (ANA) Mileage Club

Enjoy the comfort of ANA business class. Image Credit: Stephen Au

The first choice to book sweet spots award tickets is using All Nippon Airways' frequent flyer program, Mileage Club. This loyalty program features astonishingly good redemption rates (especially for business class redemptions), a great set of routing rules, and excellent access to Southeast Asian routes from major U.S. hubs.

ANA has several restrictions on award bookings; namely, you cannot book one-way flights using miles. Depending on which airline you fly, ANA may pass on fuel surcharges as well. Even so, paying a couple of hundred dollars in fuel surcharges is absolutely worth saving tens of thousands of points.

To begin, let's talk about how ANA prices award tickets. There are 2 award charts:

(subject to seasonality rules)

Currently, your best options to fly to Southeast Asia would be on ANA-operated flights due to the miles you'll save.

For example, if you wanted to fly to Indonesia from North America, you'd pay:

100,000 to 115,000 ANA miles for ANA business class through Tokyo (HND or NRT)
136,000 ANA miles for partner business class through Tokyo (HND or NRT)

Because of this large mileage differential, you generally will want to focus on booking ANA business class.

ANA splits its Asia award chart into 2 zones:

Asia 1 (Zone 3) — Guam, Hong Kong, Macau, Mainland China, the Philippines, Taiwan
Asia 2 (Zone 4) — Afghanistan, Bangladesh, Bhutan, British Indian Ocean Territory, Brunei, Cambodia, East Timor, India, Indonesia, Kazakhstan, Kyrgyzstan, Laos, Malaysia, Maldives, Mongolia, Myanmar, Nepal, Pakistan, Singapore, Sri Lanka, Tajikistan, Thailand, Turkmenistan, Uzbekistan, Vietnam

Here is the ANA partner award chart:

Departure Point
Class of Service
Asia 1 (Zone 3)
Asia 2 (Zone 4)
North America (Zone 6)
Economy (Y)
60,000
80,000
Business (C)
95,000
136,000
First (F)
180.000
240,000

If you fly from North America to the Philippines (which is in Asia 1), you will pay round trip costs of 60,000 miles in economy, 95,000 miles in business, and 180,000 miles in first class.

Compare this to the Asia 1 and Asia 2 award charts for ANA flights from North America:

Departure Point
Class of Service
Low Season
Regular Season
High Season
Asia 1 (Zone 3)
Economy (Y)
45,000
55,000
60,000
Premium Economy (PY)
66,000
76,000
81,000
Business (C)
80,000
90,000
95,000
First (F)
165,000
165,000
180,000
Asia 2 (Zone 4)
Economy (Y)
55,000
65,000
70,000
Premium Economy (PY)
84,000
94,000
99,000
Business (C)
100,000
110,000
115,000
First (F)
195,000
195,000
210,000

As you can see, the range of costs for ANA-operated flights depends on seasonality. Here are the dates that correspond to each seasonality bucket:

Departure and Destination
Asia 1 (Zone 3) or Asia 2 (Zone 4)
North America (Zone 6)
Season
Year
Period

Low
2021
January 5-29, April 1-27, May 10-June 30, December 1-19
January 5-February 28, April 1-27
2022
January 4-20, April 1-26, May 9-June 30, December 1-18
January 4-February 28, April 1-26
2023
January 4-12
January 4-February 28
Regular
2021
January 30-March 31, July 1-22, August 23-November 30
March 1-31, May 10-July 22, August 23-December 19
2022
January 21-March 31, July 1-21, August 22-November 30
March 1-31, May 9-July 21, August 22-December 18
2023
January 13-March 31
March 1-31
High
2021
January 1-4, April 28-May 9, July 23-August 22, December 20-31
January 1-4, April 28-May 9, July 23-August 22, December 20-31
2022
January 1-3, April 27-May 8, July 22-August 21, December 19-31
January 1-3, April 27-May 8, July 22-August 21, December 19-31
2023
January 1-3
January 1-3

To put all these charts together, let's take an example itinerary.

Suppose you want to fly to Kuala Lumpur in ANA business class and have found award availability on April 22, 2022.

Since this falls under low season and consists wholly of ANA flights, your cost will be 100,000 ANA miles round-trip.

ANA's mileage scheme is a bit complex, but those who take the time to learn the ins and outs of ANA Mileage Club will reap the rewards of very cheaply priced award flights.

If you're not willing to fly on ANA business class, check out some other partners that will be useful in planning your Southeast Asia itineraries:

Air China (via Beijing (PEK))
Air India (via Delhi (DEL) or Mumbai (BOM))
Asiana Airlines (via Seoul (ICN))
EVA Air (via Taipei (TPE))
Garuda Indonesia (via Jakarta (CGK) or Bali (DPS)
Philippine Airlines (via Manila (MNL))
Singapore Airlines (via Singapore (SIN), Tokyo (NRT), or Hong Kong (HKG))
THAI Airways (via Bangkok (BKK))
Vietnam Airlines (via Hanoi (HAN) or Ho Chi Minh City (SGN))

By putting all of this knowledge together, let's talk about some excellent route options you can take:

Houston (IAH) – Tokyo (HND or NRT) – Jakarta (CGK) round-trip in ANA first class, then business class during regular season for 110,000 ANA miles + $291 in taxes and fees
Los Angeles (LAX) – Beijing (PEK) – Singapore (SIN) round-trip in Air China and Singapore Airlines first class for 240,000 ANA miles + $256 in taxes and fees
New York (JFK) – Manila (MNL) round-trip in Philippines Airlines business class for 95,000 ANA miles + $246 in taxes and fees
Seattle (SEA) – Taipei (TPE) – Kuala Lumpur (KUL) round-trip in EVA Air business class for 136,000 ANA miles + $194 in taxes and fees
Washington, D.C. (IAD) – Tokyo (NRT) – Manila (MNL) round-trip in ANA business class during low season for 80,000 ANA miles + $247 in taxes and fees

Hot Tip: You can always add 1 stopover and 1 open-jaw on itineraries booked using ANA miles. Be sure to incorporate this into your trip to visit multiple cities for free!

Here are the steps you can take to begin booking your flights with ANA miles:

If you are searching for flights on Star Alliance partners, you can use ANA's website directly.
On the right-hand side of the top banner of ANA's website, click ANA Mileage Club.
Click International on the left-hand side of the following page. Then, click Award Reservation.
Log in with your ANA member number and password.
Type in your cities, travel dates, class of service, number of passengers, and click Search.
Once you've found award availability, you'll want to transfer your points. Be sure to incorporate any transfer times into your booking.
Click on the flights you want.
If searching for award space separately from ANA, such as through ExpertFlyer, you'll want to call ANA at 800-235-9262 after finding availability for your desired flights.
Confirm your reservation and pay for any taxes and fees.

Earning ANA Mileage Plan Miles

Earning ANA miles is made easy by the fact that it is transfer partners with American Express Membership Rewards and Marriott Bonvoy.

You can transfer at a 1:1 ratio from Amex or a 3:1 ratio with a 5,000-mile bonus from Marriott Bonvoy when you transfer 60,000 points.

Transfers from Amex take around 3 business days, while transfers from Marriott take around 7 business days.

Recommended American Express Cards (Personal)

Recommended American Express Cards (Business)

Alaska Airlines Mileage Plan

Cathay Pacific Airbus A350 Business Class Window Seat. Image Credit: Greg Stone

Alaska Airlines Mileage Plan is, unsurprisingly, right at the top of our best ways to book travel to Southeast Asia. With amazing airline partners, sweet spot redemptions everywhere, and awesome routing rules, it's no wonder that it is our highest-value airline mileage currency.

There are a ton of ways to redeem Alaska Airlines miles for huge value, and this one is no exception. The most useful airline partners will be:

Cathay Pacific
Japan Airlines
Korean Air (round-trip flights only)
Hainan Airlines
American Airlines

The best airlines on the list are the first 2, and the award redemption rates are phenomenal. Additionally, you can add on a stopover for free on one-way flights, effectively getting you a free flight!

Fuel surcharges will not be passed on with Cathay Pacific and Japan Airlines, which is the icing on the cake. If you're still hesitating, check out our spectacular experiences in Cathay Pacific first class and Japan Airlines first class.

Here are some example routes you can take to Southeast Asia using Alaska Airlines miles:

Boston (BOS) – Hong Kong (HKG) – Surabaya (SUB) one-way in Cathay Pacific first class and Cathay Pacific business class for 70,000 Alaska Airlines miles + $55 in taxes and fees
Chicago (ORD) – Tokyo (NRT) – Kuala Lumpur (KUL) one-way in Japan Airlines first class and Japan Airlines business class (Sky Suites III) for 75,000 Alaska Airlines miles + $53 in taxes and fees
Los Angeles (LAX) – Hong Kong (HKG) – Ho Chi Minh City (SGN) one-way in Cathay Pacific business class for 50,000 Alaska Airlines miles + $58 in taxes and fees
Seattle (SEA) – Tokyo (NRT) – Bangkok (BKK) one-way in Japan Airlines business class for 65,000 Alaska Airlines miles + $54 in taxes and fees

If you're ready to book using Alaska miles, here's a step-by-step guide:

Visit Alaska Airlines' website.

You can't search Cathay Pacific or LATAM using Alaska Airlines' website. Instead, visit British Airways and search from there.

There will be a search box on the homepage. Check off the box that says Use Miles. Check off the box that says Multi-city if you're going to add stopovers or open jaws.
Type in your search criteria, which includes dates, destination and origin cities, number of passengers, and trip type (one-way or not).
Select the best flights for your situation and checkout by spending your Alaska miles and paying for taxes and fees.

If you're booking Cathay Pacific, you'll need to call Alaska Airlines at 800-252-7522 and give them the flight numbers, dates, and other information.

Choose the best seats in advance by using your airline record locator (not Alaska Airlines' record locator!).

Earning Alaska Airlines Miles

There are several ways to earn Alaska miles.

Alaska Airlines' singular transfer partner is Marriott Bonvoy, but there are tons of other ways to get your hands on Alaska miles, including using the co-branded Bank of America credit cards and purchasing miles during sales.

You can transfer Marriott Bonvoy points at a 3:1 ratio with a 5,000-mile bonus for every 60,000 Marriott Bonvoy points transferred to Alaska Airlines. Transfers from Marriott Bonvoy take around 3 business days to process.

Since the best way is arguably transferring from Marriott Bonvoy, we've also written a guide on the best ways to earn Marriott Bonvoy points.

Recommended Marriott Bonvoy Cards

Bottom Line: In all, Alaska Airlines is a gem when booking flights to Asia. Whether it's the numerous airline partners with sensational premium cabin products, the awesome mileage price, generous stopover and open-jaw policy on one-way awards, absence of fuel surcharges, or easy booking process, Alaska Airlines should be on your radar when booking flights to Southeast Asia with points.

American Airlines AAdvantage

Measuring 33 inches wide, the Japan Airlines 777 first class seat will give you more space than you know what to do with! Image Credit: Stephen Au

American Airlines belongs to the Oneworld alliance. Notable Asian partners include Cathay Pacific, Japan Airlines, and Malaysia Airlines. By strategically leveraging these partners, you'll be able to piece together an itinerary to Southeast Asia much quicker than usual.

Here are the one-way mileage costs on partner flights between the U.S. and Southeast Asia (in American's Asia Region 2) using AA miles:

| | |
| --- | --- |
| Class of Service | American AAdvantage Miles Cost |
| Economy | 37,500 |
| Business | 70,000 |
| First | 110,000 |

American Airlines AAdvantage does not allow stopovers or open-jaws on award tickets. If you want to stopover in a certain country, you'll need to pay the mileage price for each individual segment.

For example, if you wanted to fly on Japan Airlines business class from the U.S. to Japan followed by another flight several days or weeks later to Southeast Asia, you'll need to pay 60,000 AA miles for the first segment and another 30,000 AA miles for the second segment.

Neither Cathay Pacific (based in Hong Kong) nor Japan Airlines (based in Tokyo) offers first class flights from their hub airports to destinations in Southeast Asia, so your connecting segment to your final destination in Southeast Asia will, at best, be in business class.

Remember also that American Airlines allows only transpacific routes from the U.S. to Southeast Asia, so you won't be able to fly the "long way" across the Atlantic to get to Southeast Asia.

Here are some great example routes you can take while trying 2 distinct premium cabin products:

Dallas (DFW) – Tokyo (NRT) – Kuala Lumpur (KUL) one-way on Japan Airlines business class and Malaysia Airlines business class for 70,000 AAdvantage miles + $20 in taxes and fees
Los Angeles (LAX) – Tokyo (NRT) – Hanoi (HAN) one-way on Japan Airlines first class and business class for 110,000 AAdvantage miles + $20 in taxes and fees
New York (JFK) – Hong Kong (HKG) – Bali (DPS) one-way on Cathay Pacific first class and Cathay Pacific business class for 110,000 AAdvantage miles + $32 in taxes and fees

To begin using AAdvantage miles for Southeast Asia travel, follow this procedure:

Locate award availability by searching on British Airways (alternatives include Qantas or American Airlines if British Airways doesn't work).
Log into British Airways by typing in your Executive Club member number and password on the top-left side of the page. Click Login.
Type in your travel route, travel dates, class of service, and the number of passengers.
Write down the flight information for the flights you want to reserve.
Call AAdvantage at 800-882-8880.
Give them your flight information, including the number of passengers and cabin class you want to book.
Provide any additional information and pay with AAdvantage miles and a credit card for taxes and fees.

Earning American Airlines AAdvantage Miles

There are 2 main ways to earn AAdvantage miles from credit cards:

Besides this, there are a lot of other ways to earn a lot of American Airlines miles.

Marriott Bonvoy transfers to AAdvantage at a 3:1 ratio, and tansfers take around 2 business days to complete.

Bottom Line: The possibilities with AAdvantage are honestly limitless. While you can't add stopovers and open jaws to your AAdvantage reservation to Southeast Asia, we believe the best utilization of your American Airlines miles is in business class. First class is significantly more expensive, and there aren't many itineraries deep into Southeast Asia wholly in first class.

Air Canada Aeroplan

A comfortable lie-flat seat, fantastic food and beverage offerings, and even pajamas are what you can expect in EVA Air business class. Image Credit: EVA Air

Air Canada Aeroplan is a fantastic frequent flyer program to use! Over the years, it has maintained great redemption prices, consistent airline policies, and a streamlined booking process.

Redeeming Aeroplan points is possible on Star Alliance flights, along with select Air Creebec, Bearskin Airlines, Calm Air, Canadian North, Cathay Pacific, First Air, GOL Airlines, Middle East Airlines, and Olympic Air flights.

Here are some notable pros of using Aeroplan:

No close-in award booking fees
No fuel surcharges
1 stopover allowed for 5,000 points extra, even on one-way flights
Great prices for business class itineraries
Excellent access to Asia with the partner network

Here are the mileage prices for flights to/from North America and Southeast Asia:

Distance (Miles)
Operated By
Economy
Premium Economy
Business
First
7,501 to 11,000
Air Canada
50,000 to 90,000
70,000 to 160,000
85,000 to 200,000
130,00 to 300,000
Partner Airlines
60,000
85,000
130,000

Here are some cool sample routes you can take:

Chicago (ORD) – New Delhi (DEL) – Singapore (SIN) one-way in Air India business class with a stopover in India for 90,000 Aeroplan points + $42 in taxes and fees
Houston (IAH) – Taipei (TPE) – Hanoi (HAN) one-way in EVA Air business class with a stopover in Taipei for 90,000 Aeroplan points + $42 in taxes and fees
New York (JFK) – Beijing (PEK) – Bangkok (BKK) one-way in Air China business class with a stopover in Beijing for 90,000 Aeroplan points + $42 in taxes and fees
San Francisco (SFO) – Hong Kong (HKG) – Singapore (SIN) one-way in United economy class with a stopover in Hong Kong for 65,000 Aeroplan points + $42 in taxes and fees
Washington, D.C. (IAD) – Tokyo (NRT) – Da Nang (DAD) one-way in ANA first class and business class with a stopover in Tokyo for 135,000 Aeroplan points + $42 in taxes and fees

As you can imagine, there's a huge list of possible routes you can take. Here are the steps you'll take to book using Aeroplan points:

Visit Air Canada Aeroplan.
Click Log in on the top-right corner of the homepage. Type your Aeroplan number followed by your password. Click Enter to log in.
On the homepage, toggle the slider bar that says Points within the main search box.
Fill in the search details, including travel date(s), trip type (one-way, round trip, or multi-city), destination and origin cities, and the number of travelers.
Perform the search and find the flights you want to book. Complete the booking by redeeming your Aeroplan points and paying for taxes and fees.

If you have searched segment-by-segment and want to book a stopover, call Aeroplan to complete your booking at 800-361-5373.

Earning Air Canada Aeroplan Points

It's extremely easy to earn lots of Aeroplan points with 4 transfer partners in American Express Membership Rewards, Capital One Miles, Chase Ultimate Rewards, and Marriott Bonvoy.

Amex, Capital One, and Chase all transfer at a 1:1 ratio almost instantly.

On the other hand, Marriott Bonvoy transfers at a 3:1 ratio and takes around 4 business days. Also, for every 60,000 Marriott Bonvoy points transferred to Aeroplan, you'll get a bonus of 5,000 Aeroplan points.

Recommended Capital One Cards

United MileagePlus

Traveling in business class is one of the best ways to maximize your frequent flyer awards. Image Credit: United

Booking United MileagePlus awards to Southeast Asia is super easy. Currently, the cost of partner awards is competitive in business class.

United MileagePlus has moved to a dynamic award pricing system for flights on its own metal. However, the pricing for partners has largely remained the same.

The only exception is that for flights booked within 30 days before departure, there's an additional "close-in booking fee" of 3,500 miles.

These award prices don't include the close-in booking fee, so you'll want to add 3,500 miles for any close-in bookings.

To begin, here's the award chart for Star Alliance partners:

| | |
| --- | --- |
| Class of Service | United MileagePlus Cost (Saver-Level Availability) |
| Economy | 44,000 |
| Business | 90,000 |
| First | 140,000 |

The countries included in South Asia are:

Bangladesh
Bhutan
Brunei
Cambodia
Hong Kong
Indonesia
Laos
Macau
Malaysia
Myanmar
The Philippines
Singapore
Thailand
Vietnam

Here is what the cheapest level of availability will cost on United-operated flights. The range is huge, but the Saver-level availability is what you'll want to look for.

| | |
| --- | --- |
| Class of Service | United MileagePlus Cost (Saver Level-Availability) |
| Economy | From 35,000 miles |
| Business | From 70,000 miles |

Here are some great example routes you can take:

Newark (EWR) – Mumbai (BOM) one-way on United Polaris class from 75,000 MileagePlus miles
San Francisco (SFO) – Seoul (ICN) – Palau (ROR) one-way on Asiana Airlines business class for 90,000 MileagePlus miles
Washington, D.C. (IAD) – Beijing (PEK) – Chiang Mai (CNX) one-way on Air China business class for 90,000 MileagePlus miles

Booking award flights on United MileagePlus is easy. Just follow these steps and you'll be on your way to Southeast Asia in no time:

Visit United.
Choose from Roundtrip or One-way.
Check the box that says Book with miles.
If you want to view as many dates as possible, also check off the box that says Calendar shop
Type your departure and destination airports
Toggle your dates, number of travelers, and class of service.
Click Find flights.
You'll be prompted to log in with your MileagePlus account.
Choose your flights and complete the booking completely online by paying with your MileagePlus miles and a credit card for taxes and fees.

Earning United MileagePlus Miles

There are several ways to earn United miles, and using Chase co-branded United credit cards or transferring points from Chase (best way) or Marriott Bonvoy are some of the best ways to do so.

Chase Ultimate Rewards points transfer to MileagePlus at a 1:1 ratio and are instantaneous. On the other hand, transfers from Marriott Bonvoy are at a 3:1.1 ratio. This 3:1.1 ratio is slightly better than its usual airline partners.

Also, you will receive a 15,000 Marriott Bonvoy points bonus transferred to United when you transfer 60,000 Marriott Bonvoy points. This means you will get a total of 27,500 United miles when transferring 60,000 Marriott Bonvoy points.

Recommended Chase Cards (Personal)

If you're a business owner, see our recommended Chase business credit cards.

Avianca LifeMiles

Enjoy a spacious seat in Asiana Airlines' business class. Image Credit: Asiana Airlines

Avianca LifeMiles is extraordinarily useful, particularly if you're a Citi ThankYou Rewards loyalist.

Up until now, there haven't been any options to redeem Citi ThankYou Rewards points for flights to Southeast Asia. That changes with the introduction of one of the most underrated airline loyalty programs in the business.

Here's what Avianca LifeMiles has to offer:

Great first class award prices
No fuel surcharges
No close-in booking fees
Ease of earning LifeMiles
Star Alliance network of partners

For flights to Southeast Asia, the mileage price is as follows:

| | |
| --- | --- |
| Class of Service | Avianca LifeMiles Cost |
| Economy | 39,000 |
| Business | 78,000 |
| First | 99,000 |

The countries included in the South Asia region are:

Bangladesh
Brunei
Cambodia
Indonesia
Laos
Malaysia
Myanmar
Singapore
Thailand
Vietnam

Note that areas like Guam, Palau, the Philippines, and Taiwan fall under the North Asia pricing, which is as follows:

| | |
| --- | --- |
| Class of Service | Avianca LifeMiles Cost |
| Economy | 35,000 |
| Business | 75,000 |
| First | 90,000 |

Here are some great example routes you can book:

Chicago (ORD) – Tokyo (NRT) – Bangkok (BKK) one-way in ANA business class for 78,000 LifeMiles + ~$62 in taxes and fees
New York (JFK) – Taipei (TPE) – Jakarta (CGK) one-way in EVA Air business class for 78,000 LifeMiles + ~$62 in taxes and fees
San Francisco (SFO) – Seoul (ICN) – Phnom Penh (PNH) one-way in Asiana Airlines business class for 75,000 LifeMiles + ~$62 in taxes and fees

Here's how to get started booking your LifeMiles reservation:

Visit LifeMiles.
Change the language as necessary to English by clicking on the flag in the top-right corner.
Click Log in on the top-right corner with your LifeMiles number and password.
Click Fly on the top banner.
Type your route, class of service, and the number of passengers. Click Find Flights.
Finish booking your flight by paying with LifeMiles and taxes/fees.

Earning Avianca LifeMiles

As mentioned above, Avianca LifeMiles is transfer partners with Citi ThankYou Rewards, along with American Express Membership Rewards, Brex Rewards, Capital One Miles, and Marriott Bonvoy.

Amex, Brex, Capital One, and Citi transfer instantaneously at a 1:1 ratio. Marriott Bonvoy transfers in around 1 business day at a 3:1 ratio.

In addition to regular credit card transfers, you can purchase LifeMiles with huge bonuses regularly. In fact, the largest bonus was a whopping 200%, so it's definitely worth it to wait until these sales to buy LifeMiles.

Recommended Citi Cards

Singapore Airlines KrisFlyer

Singapore Airlines business class 777 cabin. Image Credit: Alex Miller

The very last option we're including in this guide is Singapore Airlines KrisFlyer. Known for its luxurious business class and over-the-top first class products, Singapore Airlines offers one of the best ways to fly to Southeast Asia. Since it is based in the Southeast Asian city-state of Singapore, it's one of the absolute best candidates to traverse Southeast Asia.

Furthermore, the only way you're going to book airline awards in business/first class on Singapore Airlines (except for intra-Asia flights) is by redeeming KrisFlyer miles.

Singapore Airlines enjoys the most versatile route network due to its centralized home airport located in the heart of Southeast Asia. Also, no fuel surcharges will be levied for Singapore Airlines flights, though the case is not the same with partners.

Hot Tip: If you want to figure out how you're going to cross the Pacific from the U.S. aboard Singapore Airlines, check out our definitive guide on Singapore Airlines' direct U.S. routes.

Here are some Singapore Airlines routes you can take to Southeast Asia:

Los Angeles (LAX) – Singapore (SIN) – Bandar Seri Begawan (BWN) one-way in Singapore Airlines business class for 107,000 KrisFlyer miles
New York (JFK) – Frankfurt (FRA) – Singapore (SIN) one-way in Singapore Suites for 148,500 KrisFlyer miles
Newark (EWR) – Singapore (SIN) – Siem Reap (REP) one-way in Singapore Airlines business class for 111,500 KrisFlyer miles
San Francisco (SFO) – Singapore (SIN) – Mandalay (MDL) one-way in Singapore Airlines business class for 107,000 KrisFlyer miles

When flying nonstop to Singapore, you get to fly to exotic/relatively inaccessible cities such as Bandung (BDO), Koh Samui (USM), and Kota Kinabalu (BKI) with a one-stop itinerary, which is great news.

Here's how you can book your KrisFlyer itinerary:

Visit Singapore Airlines.
Log into your Singapore Airlines KrisFlyer account.
Click Redeem Flights.
Select your dates of travel and airports.
Choose your class of booking by selecting either Business or First/Suites if you're a premium cabin traveler.
Click Search.
Choose your flight and pay for any taxes and fees.

Hot Tip: Need help booking? Check out the step-by-step guide for booking Singapore Airlines business class or first class.

Earning Singapore KrisFlyer Miles

There are tons of ways to earn KrisFlyer miles.

Singapore Airlines is transfer partners with every major transferable currency: American Express Membership Rewards, Brex Rewards, Capital One Miles, Chase Ultimate Rewards, Citi ThankYou Rewards, and Marriott Bonvoy.

Amex, Brex, Capital One, Chase, and Citi are all 1:1 transfer partners and all take 1 to 2 days to execute.

Marriott Bonvoy is a 3:1 transfer partner, and you'll receive a 5,000 KrisFlyer miles bonus for every 60,000 Marriott Bonvoy points transferred, up to 240,000 Marriott Bonvoy points per day. Transfers take up to 2 business days to complete.

Bottom Line: The only way to book Singapore premium cabin awards from the U.S. is by using its own frequent flyer program, KrisFlyer. While the mileage prices are not the best out there for a similar route, the difference is flying on one of the best airlines in the world. Luckily, there are loads of ways to earn KrisFlyer miles.

Delta SkyMiles

China Airlines business class. Image Credit: China Airlines

Although the value of Delta SkyMiles for business/first class redemptions is extremely limited on Delta Air Lines' own flights, partner airlines are a completely different story.

In fact, much of Delta SkyMiles' value proposition lies in business class flights on partners.

Although SkyMiles charges lots of miles for these flights, you'll generally pay minimal taxes and fees for one-way flights in business class deep into Southeast Asia.

To fly to Southeast Asia using Delta SkyMiles, you'll want to take advantage of the relationship Delta has with its SkyTeam alliance partners. Specifically, these airlines will be useful for planning travel to Southeast Asia:

China Airlines
China Eastern
China Southern (no longer in SkyTeam, but still a Delta partner)
Garuda Indonesia
Korean Air
Vietnam Airlines
Xiamen Airlines

As you can see, nearly a third of the SkyTeam partners (plus non-SkyTeam partner China Southern) are located centrally within Asia, so this will be a tremendous advantage in terms of award availability, route flexibility, and more.

Hot Tip: We've written detailed route guides for China Airlines, China Eastern, China Southern, and Korean Air, so be sure to check those out to aid in planning your award travel.

Neither Garuda Indonesia nor Vietnam Airlines operate nonstop routes to the U.S., so keep that in mind, too.

All in all, using Delta SkyMiles on one-way flights with partners will be priced as follows:

| | |
| --- | --- |
| Class of Service | Delta SkyMiles Cost |
| Economy | 67,500 |
| Business | 165,000 |

Here are some example routes you can take:

Boston (BOS) – Seoul (ICN) – Phuket (HKT) one-way on Korean Air business class for 85,000 Delta SkyMiles + $40 in taxes and fees
Los Angeles (LAX) – Xiamen (XMN) – Phnom Penh (PNH) one-way on Xiamen Airlines business class for 85,000 Delta SkyMiles + $35 in taxes and fees
New York (JFK) – Guangzhou (CAN) – Hanoi (HAN) one-way on China Southern business class for 85,000 Delta SkyMiles + $280 in taxes and fees
Ontario (ONT) – Taipei (TPE) – Penang (PEN) one-way on China Airlines business class for 85,000 Delta SkyMiles + $85
San Francisco (SFO) – Shanghai (PVG) – Cebu (CEB) one-way on China Eastern business class for 85,000 Delta SkyMiles + $120 in taxes and fees

You can make your award search much quicker by using Delta's flexible award calendar search.

If you ever thought about booking Delta One using SkyMiles, you'd see prices anywhere from 200,000 to 600,000 miles on round-trip flights, which is a jaw-dropping number.

Here are the steps you'll want to take to book travel to Southeast Asia using Delta SkyMiles:

Search for availability segment-by-segment on Delta, Air France/KLM Flying Blue, or ExpertFlyer.
Once you've located the flights you want, write down the flight numbers, travel dates, booking class, and the number of passengers.
Call Delta at 800-323-2323 and give them your flights, dates, and other information.
Wait for the agent to hold the award ticket, and finish reserving your ticket by paying with miles and for any taxes and fees using your credit card.
Write down your airline record locator and visit the website to reserve seats.

Earning Delta SkyMiles

There are lots of ways to earn Delta SkyMiles, including directly via the American Express co-branded credit cards and with partners American Express Membership Rewards and Marriott Bonvoy.

Currently, you can transfer American Express Membership Rewards points at a 1:1 ratio and Marriott Bonvoy points at a 3:1 ratio.

Transfers from Amex process instantly, while Marriott takes around 1 business day to transfer to Delta.

Recommended Delta Cards

Final Thoughts

In all, we've presented a vast list of ways you can use points to fly to Southeast Asia. We analyzed comprehensive route information from the 3 major alliances in this guide: Star Alliance, Oneworld, and SkyTeam. With a huge list of excellent airlines to choose from, you'll be sure to find an itinerary that fits your needs to help plan and guide your travel.

You now know the absolute best ways to fly to Southeast Asia using points and miles.

The information regarding the Capital One Venture Rewards card, Capital One VentureOne Rewards card, and Chase Freedom Unlimited® was independently collected by Upgraded Points and not provided nor reviewed by the issuer.

For rates and fees of The Platinum Card® from American Express, click here.
For rates and fees of the American Express® Gold Card, click here.
For rates and fees of The Business Platinum Card® from American Express, click here.
For rates and fees of the American Express® Business Gold Card, click here.
For rates and fees of The Blue Business® Plus Credit Card from American Express, click here.
For rates and fees of the Marriott Bonvoy Brilliant® American Express® Card, click here.
For rates and fees of the Marriott Bonvoy Business® American Express® Card, click here.
For rates and fees of the Delta SkyMiles® Gold American Express Card, click here.
For rates and fees of the Delta SkyMiles® Platinum American Express Card, click here.
For rates and fees of the Delta SkyMiles® Reserve American Express Card, click here.

Frequently asked questions

Which airlines include carrier-imposed surcharges on award flights to Southeast Asia?

The amount you'll pay in taxes and fees is ultimately dependent not only on the airline you fly, but primarily on the loyalty program you use.

For example, you can fly on ANA business class and spend either $30 when using Avianca LifeMiles or $200 when using ANA miles. The flights are identical, but the different booking programs have implications on the out-of-pocket cost.

As a general rule of thumb, expect fuel surcharges on Air Canada, ANA, and Asiana Airlines. In any case, these surcharges aren't severe, reaching a maximum of around $200 one-way per person.

What is the fewest number of miles you can use to book an economy class award flight to Southeast Asia?

You can pay as few as 55,000 ANA miles to book round-trip economy using ANA miles.

ANA is transfer partners with American Express Membership Rewards and Marriott Bonvoy.

What is the fewest number of miles required to fly business class to Southeast Asia?

To book the cheapest business class, you can pay as few as 100,000 ANA miles to Asia 2 (Zone 4), which includes most of Southeast Asia. This is during low season and only on ANA-operated flights.

If you book flights to Asia 1, which includes Guam, Hong Kong, Macau, Mainland China, the Philippines, and Taiwan, you can pay as few as 80,000 ANA miles during low season.

You can also pay 50,000 Alaska miles one-way for Cathay Pacific business class to Southeast Asia.

What is the fewest number miles required to fly first class to Southeast Asia?

The absolute cheapest way to fly to Southeast Asia in first class is using Alaska miles. You can pay 70,000 miles one-way on Cathay Pacific or 75,000 miles one-way on Japan Airlines.

Other options include 195,000 ANA miles round-trip on ANA during low or regular season or 99,000 Avianca LifeMiles one-way.

Avianca LifeMiles is transfer partners with American Express Membership Rewards, Brex Rewards, Capital One Miles, Citi ThankYou Rewards, and Marriott Bonvoy.

What are the best business class airlines to fly to Southeast Asia?

Some of the best business class airlines that fly from the U.S. to Southeast Asia are ANA, China Airlines, EVA Air, Japan Airlines, and Singapore Airlines.

What are the best first class airlines to fly to Southeast Asia?

Some of the best first class airlines that fly to Southeast Asia are ANA, Cathay Pacific, Japan Airlines, and Singapore Airlines.

To learn more about the best international first class airlines, check out our post.

Your feedback has been sent. Thank you!

We take your comments very seriously as they really help us to improve the site.

If you'd like to add a comment to this article and share your valuable feedback and opinions, please click here to leave your comment.

We really appreciate it!
– Alex & Erin

An error occurred please try again later

About Stephen Au

Born and raised in Los Angeles, Stephen has been privileged to enjoy many premium cabin products and 5-star hotels. As one of the foremost experts in credit cards, over the past 4 years, he has amassed a portfolio of over 70 credit cards, both personal and business. Stephen has personally tested, first-hand, almost every major rewards credit card on the market today, spanning banks such as American Express, Bank of America, Barclays, Brex, Capital One, Chase, Citi, City National Bank, U.S. Bank, and more.

Disclaimer: Any comments listed below are not from the bank advertiser, nor have they been reviewed or approved by them. No responsibility will be taken by the bank advertiser for these comments.

6 comments

what is the best credit card for airline redemption in Canada?

That's very subjective and depends entirely on what your travel goals are. With that said, we only cover U.S. credit cards on this site, so I recommend you check out a Canadian points and miles website like Prince of Travel.

Hi Stephen,
What a great post! I need some suggestions from you. I am in Tampa and TPA, being a not-so-big airport, doesn't gives one a lot of option to fly directly out to Asia. More often than not, it means flying out via bigger airports like LAX, SFO or NYC. If I wish to fly to Kuala Lumpur on economy, what frequent flyer program do you suggest that allows me to connect all the way to KUL? Also, which airport do you think I should be flying out from?

All of this is variable. If you consider the fact that Kuala Lumpur is the home base of Malaysia Airlines, a oneworld carrier, you might be inclined to follow American AAdvantage as a go-to mileage program. There isn't necessarily a right answer, as it depends on many factors. But, you can't go wrong with American AAdvantage. Thanks for reading.

I'm so confused. You mention on ANA you can use the following route for 110,000 in First class, then business class. How is that possible?

Houston (IAH) – Tokyo (HND or NRT) – Jakarta (CGK) round-trip in ANA first class, then business class during regular season for 110,000 ANA miles + $291 in taxes and fees

It is possible, but it's not easy. You need to find availability in each segment first and then repeat the search on ANA's website. We recommend starting your search on United.com.

Source https://www.stephmylifetravel.com/cheap-flights-europe-asia/#:~:text=From%20Bangkok,%20Kuala%20Lumpur%20and%20Singapore%20you%20can,that%20offer%20the%20cheapest%20fares%20and%20best%20routes.

Source https://www.tripsavvy.com/southeast-asias-top-low-cost-airlines-1629922

Source https://upgradedpoints.com/travel/airlines/best-ways-to-fly-to-southeast-asia-with-points/