BACKPACKING ASIA – 40 THINGS YOU NEED TO KNOW BEFORE TRAVELING ASIA
As a guideline, travelers in Southeast Asia should get the Hepatitis A, Hepatitis B, Typhoid, and Diphtheria/tetanus/polio (combined into one shot) vaccinations but in some areas, you may need to take malaria tablets and/or get your yellow fever jab. If you are spending an extended period of time in remote areas then you may consider getting the Japanese Encephalitis and the rabies jab.
Plan around the weather – Check the weather for each of your destinations and plan around the heat. Avoid monsoon season and aim for the low season to get the best deals.
Know what you are looking for – If you are planning a trip to Asia, decide what you are looking for! Asia is massive, so do your research and decide what you want. If it's temples and culture then Myanmar and Cambodia. History then Vietnam and China. Unusual Tech destinations than Tokyo and Taiwan. Famous Landmarks then India and Kuala Lumpur. Jungle and Adventure then Malaysia and Borneo. Beautiful beaches than Thailand or the Philippines. For great food, try South Korea and Singapore.
Book your first night – Make sure you have your first night booked in a hotel. After a long flight, you will need a decent night's sleep to sort out your jet lag.
Travel Insurance – linked to the above, get your travel insurance! There are too many stories of 20-something backpackers getting into a horrific accident and not affording the hospital bills because they weren't insured. Get decent insurance! We use World Nomads to get the best offer and to be fully covered. You can even get money back on delayed flights.
Learn greetings and "is it spicy?" – Some areas of Asia will be full of locals who can speak English; at least enough to help you out. Some areas will speak very little if any. Learn hello and thank you to help you with your trip (I write them down on the notes app on my phone). I also learn the word 'spicy' before heading to any local restaurant and market. By shaking my head and hand and saying spicy, the vendor normally figures out I don't want extra chili!
Book or not to book? – Booking your flight there then 'winging it' is fine to do in Asia. Unless it is the peak season, most hotels and hostels have available rooms whilst most buses, flights, trains, and tours can be booked a few days in advance, if that. I personally prefer to book my travel and accommodation before leaving so I can get the best deals and know how much cash I have left for sightseeing, food, and entertainment. Then we book tours and sightseeing trips whilst in a country. Plus, when you book your accommodation in advance, you can choose one of the best hostels in Asia to stay in.
BEFORE YOU GO TO ASIA
Currency – In some countries around Asia, the US Dollar is used as well as their national currency. Laos, Vietnam and Cambodia are countries that prefer the dollar and you can get reasonable exchange rates at ATMs. However, make sure you do have some local currency too as markets and small shops may not take USD.
Bring a light bag – A light bag is perfect for days exploring a new city. Make sure it has a zip and is preferably a shoulder/tote/satchel bag.
Don't be afraid – Before traveling to Asia, I was genuinely concerned about our safety and belongings. We had heard and read so many horror stories about travel around Asia but were still drawn to exploring it. Apart from a few overpriced cab rides and one awful drink in Phuket (oh and our taxi did crash into a lorry in China but we were fine!), there was really nothing to actually worry about.
Tissues – This one is weird but ladies, take some tissues with you that you can pop in your handbag before heading out. Not all toilets around Asia will offer such luxury and no one likes having to 'shake it dry'.
Backpack or not? – If you plan on taking a lot of buses and trains around Asia, then take a backpack – not sure how best to pack? Read the Backpack Hack for the best packing tips. Buses rarely offer large storage space, with smaller buses putting luggage around your feet, under chairs, and in-between seats. However, if you will be flying the majority of your trip, a suitcase is just fine and is our preferred choice for trips.
Visas – Myanmar, Vietnam, and China require visas before arrival so do your research and get them sorted before you leave.
Get reading – This one may sound biased but once you have decided your destinations, get online to read blogs, websites, and Tripadvisor and watch youtube videos of your chosen places. You can learn where is best to eat and stay, how to travel, local scams in the area to avoid, popular attractions, off-the-beaten-track attractions, and so on.
BUDGETING A TRIP TO ASIA
Plan your budget – Asia can be as expensive or as cheap as you wish. It is possible to spend as little as £20 a day but I recommend at least £50 a day (per couple) is a good amount to budget.
For example, a typical day in Vietnam for us would cost: Private double room with ensuite: £11, breakfast (pancakes and juice from the nearby restaurant): £4, taxi ride: 60p, attractions (museum entrance and park): 52p per person, lunch (overeating) at a local market: £4, attractions (Pagoda searching and general wandering around taking street photos): free, dinner (three-course, sit down restaurant including two alcoholic drinks each): £15, beer at a local bar: £1.20 and cocktails at local bar £1.60 = One day cost £37.92.
We have a series of Cost of travel posts to help you plan your trip.
Bring extra – You can travel cheap but make sure you bring extra cash along so you can have some fun! There are so many people we have met on our travels who aren't enjoying everything a place has to offer, in order to afford their trip. What is the point of traveling if you are not going to see or do anything?!
Expensive places to visit – Tokyo, Singapore, Hong Kong, Brunei, South Korea, Borneo, and some areas of the Philippines and China can all be expensive places to visit. However, there is always a reason for that and it is usually because they are worth visiting. Try and afford to visit at least one of these places on your trip: My Pick? Tokyo!
Cheapest places to visit in Asia – There are some awesome and cheap places to visit in South East Asia – we have a post on the cheapest destinations in Asia, perfect for those on a tight budget.
Haggle – Across Asia, you will be met with higher prices because you are a foreigner. Practice the art of haggling and if it's too much, walk away – chances are there is probably a stall around the corner selling the same stuff.
Currency – In some countries around Asia, the US Dollar is used as well as their national currency. Laos, Vietnam and Cambodia are countries that prefer the dollar and you can get reasonable exchange rates at ATMs. However, make sure you do have some local currency too as markets and small shops may not take USD.
Cash in remote areas – Remote areas of a country are unlikely to have ATM machines at all so plan and take out plenty of cash whilst you're in the city.
Expect to get ripped off – Unfortunately, it will definitely happen at some point in your trip. You will get into a taxi that refuses to use the meter, have a tuk-tuk try and take you to his mate's suit store, or be massively overcharged for something weird looking on a stick. Haggle when you can, get out of taxis and make the most of your trip. On our first visit to Bangkok, we got frustrated with the taxis but after walking out of one or two, we always found someone around the corner who would use the meter.
HOW TO GET AROUND SOUTHEAST ASIA
Slow down – Everything in Asia seems to slow down. You can save a lot of money by taking the slow route to another country via bus or train rather than plane. Plus, by taking the bus, you can visit the smaller, lesser-known destinations in the country.
VIP Buses – VIP and first-class buses can be worth it for long journeys. They always include air conditioning, often an on-bus toilet, and can be much faster than second or third-class buses. Shop around and never accept the first price.
Multi-trip flights – If you are planning everything in advance and wish to fly, you can save some money by booking all your flights at once. We prefer to use the multi-flight option on skyscanner.
Rent a scooter – Renting a scooter around Asia, particularly Southeast Asia, is a great way to get around, see the countryside and save your cash for the bar. Licenses aren't always needed but bring your driving license from home just in case.
Fly – Air Asia is the main budget airline, with flights as low as £15! Check their website in advance and get booking your trip. Ok, buses, trains, and coaches may be more scenic and give you a sense of the countryside but flying is always more convenient and faster.
Outward travel – For some countries, you will need to know how you are traveling onward after your visit. In Japan, we had to show the booking of our outward flight so check online for policies, more so if your destination(s) is an island.
TRAVELING ASIA
Local water – Don't drink water from the taps, it isn't clean and will make you sick.
Ice – That being said, ice is often clean as it is usually made in factories using filtered water. We don't worry about ice (as it is definitely needed whilst in Asia) and we have never become sick from the ice.
Respect local beliefs – Whether it's not touching people's heads, walking on the other side of the road from a monk, or removing your shoes, read the signs and follow the rules. You're a guest in the country so be as respectful as you would be if you were a guest at your in-law's home (my rule of thumb).
Stay away from "extra strong" buckets – I will be honest, I don't know if this is specific to Phuket or just Thailand or to the whole of Asia, but check your straw when drinking from a bucket. We were offered an 'extra strong' bucket on our first trip to Thailand and it turned out, there was something in the straws. A lady at the hotel said this happens often…so double check!
Stay healthy – As boring as it sounds, make sure you drink enough water and get some greens in your diet too. There is nothing worse than feeling like crap whilst sitting on an 8-hour bus journey or trying to climb a mountain/explore a city/get lost in a temple.
Scuba Dive – Whilst in Asia, try and find an opportunity to scuba dive! Tours are considerably cheaper than those in North America and Europe, with PADI courses at cheap rates found in Thailand, the Philippines, and India.
WHERE TO GO IN ASIA
There are 49 countries in Asia, all offering something interesting and unique. However, we are sharing some of our favourites, for those looking for inspiration.
Japan – Known for its forward-thinking technology, Japan is an incredible place to visit. Try the delicious food, visit the historic palaces and temples and enjoy the many, many theme parks around the country. Spend at least 5 days in Tokyo and don't miss our video on how to save money in Tokyo too.
Thailand – Thailand has something for everyone; from bustling Bangkok and its exciting markets to beautiful beaches on the islands and tropical forests in the North. As ex-pats living here, we have a blog sharing all things Thailand to help you plan your trip.
The Philippines – For those looking for a laid back vibe and a bit of adventure, the beautiful Philippines is for you. Enjoy the lifestyle and beach resorts in Cebu City, appreciate the white beaches of Boracay, take advantage of the dive sites in the Philippines and watch Manila transform every day.
China – After living in China for 2 years, we were fortunate to see a lot of this diverse country. With stunning countryside and rice fields, an amazing ice festival, exciting cities, and unusual and interesting attractions along with history and culture in every corner; China needs to be number 1 on your Asia bucket list.
Singapore – Clean, modern, trendy and fashionable, Singapore is a fantastic place to visit whilst you are in Asia. This is one of the more expensive cities in Asia compared to its South East Asia neighbors, but spending a few days here visiting the malls, trying the food, and catching some amazing views and sunsets in Singapore is completely worth it.
South Korea – Immerse yourself in the exciting culture of South Korea, with tasty street food, breathtaking architecture, and unique culture.
India – Known for its beautiful Indian palaces, mosques, temples, and monuments, India is a photographer's dream. Get out of your comfort zone and visit the incredible sites this country has to offer.
Cambodia – Known for the ancient temple ruins of Angkor Wat, Cambodia should not be missed on your Asia travels. Travel here is cheap, the people are super friendly and this is the perfect place to visit on your first backpacking Asia trip.
Vietnam – Another South East Asia destination, Vietnam is becoming more and more accessible for tourists. Learn about the history of the country whilst in the cities but head out along the coastline, visiting smaller cities and towns for a different perspective.
Macau – Known as the Vegas of Asia, this country is unique in a predominately non-gambling area of the world. The Cotai strip is a fun, exhilarating place to stay for a few nights whilst the Portuguese-styled Old Town takes you back in time.
Nepal – A hiker's dream, Nepal is still vastly untouched by tourism. Visit the biggest mountain in the world and experience local life in the city.
Dubai and the UAE – Dubai, Qatar, Abu Dhabi, and Kuwait offer a whole different experience compared to South East Asia. With luxurious hotels, high-end restaurants, and sparkling new malls, the UAE is definitely worth a visit, at least for a few days. Plus, many of these countries make for the perfect stopover as you travel across Asia.
We hope you have an amazing tie in Asia! Let us know where you are heading in the comments below
This site uses Akismet to reduce spam. Learn how your comment data is processed.
How to back up your pictures while traveling?
It is after all one of the things that truly matters to any traveler: how to save your images while traveling, to make sure you don't lose them? Even if we tend to say that travel memories are mainly in our mind, who wouldn't be mad about the idea of doing a year of travel and finally lose all the pictures taken, all the memories? For many, backing up your data is a priority.
Finally, whatever your camera is (Iphone, compact, mirrorless or DSLR), finding a backup solution is always a very good idea, right? Are you looking for a way to shoot great images while traveling?
Backing up your photos while traveling?
In my opinion, there are several types of backup. In all cases, regardless of the method, try to always use 2 different ways (Ex: external card/disk or Hard Disk x 2 or 2 cards, etc.).
The physical backup
When you think of data/photo storage, it's often the first type of backup which comes in mind. Backing up by yourself, a real backup, on a support you can touch! With this possibility, you can only store, and not share files, which can be a pity when traveling.
Memory cards
It is finally the first backup, as it is done automatically as soon as the photo is shot. There are tons of them, with very different specificities according to each person's needs.
To put it simply, we can distinguish memory cards by:
Their capacities: from 2 GB to 32, 64, 256 GB and more;
Their formats: mainly CF (Compact Flash) and SD/SDHC/SDXC (Secure digital), or Micro SD (for phones);
Their reading and writing speeds.
Several brands exist on the market, but almost everyone agrees that Sandisk and Lexar are among the best.
While traveling, you're sure to get at least your first "automatic" backup on your camera's card. As a minimum, I would advise you to double this backup on another SD/CF card. Of course, to avoid losses and/or thefts, always keep one SD card in your camera and the other in your big bag, for example (but never both in the same place)!
Be careful however, depending on the camera you have, the memory cards will not always be the same. Some examples of cards, for info: for a compact (class 4/5), entry-level/mirrorless DSLR (class 6/7), and for a high-end SLR (class 10).
Kingston Card microSD Card – More details on Amazon
Advantages: Doesn't take up much space, is light and easy to store, doesn't cost much, several cards are enough to save photos of an entire trip.
Disadvantages: Can get lost easily (considering the size), some may be limited in storage (if you shoot in RAW for example), no possibility to share your photos with your family or friends (except through social networks).
External hard drives / USB key
Here is the second possibility.
In any case, when traveling, I will recommend saving your card (SD/CF) on an external hard drive (maybe even 2). In the same way as with the memory cards, keep one in your small everyday bag, and the other hidden in your bigger bag.
The external hard drive will allow you to store more data than a USB flash drive, but the latter is lighter and takes up less space. Beware also that hard drives are actually much more fragile than flash drives.
If you decide to choose the hard drive option, you should absolutely buy a hard shell to protect it during transport! There is something for every budget, from 500 giga to 1to. A very well-known brand is Western digital.
How to Travel to Southeast Asia Well: 30 Travel Tips
Planning a trip to Southeast Asia? Southeast Asia is a fascinating region but it's very different. Before you depart, be sure to read these 30 essential Southeast Asia travel tips that will help you travel around the region like a pro!
1. Pack Light
Pack light, especially if you'll be traveling around Southeast Asia and taking public transportation. There's nothing more frustrating than trying to haul heavy luggage around.
Pack light cotton clothing as it is hot and humid in Southeast Asia. In most Southeast Asian countries, you can get your clothes washed and dried in hotels or laundries for just a couple of dollars. Also, it is easy to buy clothes at the street markets for very reasonable prices.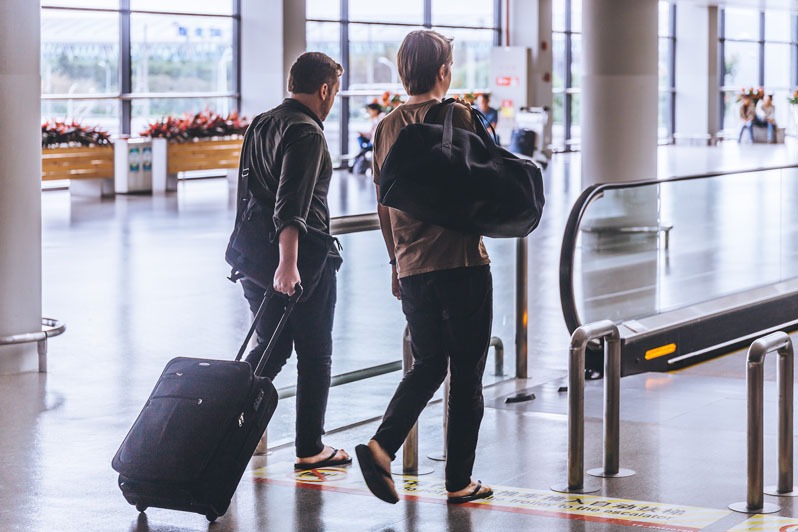 2. Pack Clothes for Temple Visits
If you are planning to visit temples in Southeast Asia, you need to know the dress code. The basic rule is to cover your shoulders and knees.
Therefore, make sure to pack an outfit that will cover your shoulders and knees — a scarf or shawl is very useful when you stumble across a temple that was not included in your plan.
3. Get Travel Insurance
It's always a good idea to have travel insurance when you travel to Southeast Asia. You might have prepared well but your body may not be prepared for the Asian spices, high temperature, or way of life.
Southeast Asia trips also often include some adventurous activities, such as trekking and scuba diving, so it's a good idea to have a policy in place.
4. Get Vaccinated
It is vital to get vaccinated against diseases and take necessary precautions for your Southeast Asia trip. Mosquito bites, upset stomachs, and malaria are common maladies affecting people residing in the tropics.
Many countries in Southeast Asia require specific vaccinations before you can enter them. Make sure to check their vaccine requirements and get the recommended vaccinations in advance.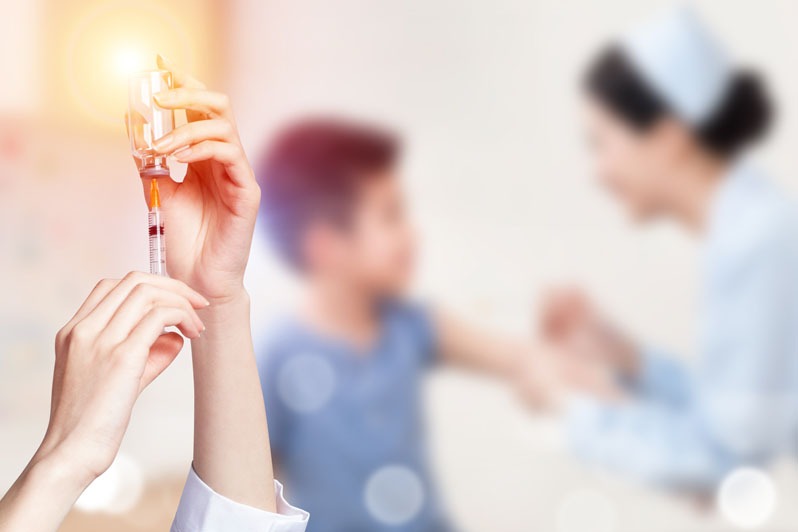 What Our Customers Said
I contacted to Bella from Asia Highlights that to buy tickets to Yi Peng Festival in Chiang Mai when i was in my country.She helped me very much.You can trust this agency, and i advice Bella as the best!!
I had booked Chiang Mai Yi Peng Sky Lantern Festival with Asia Highlight Travel, my travel advisor was Bella Kiu, the experience was great, got my tickets , communication was seamless.
I thought "no hope" in getting the tickets to Yee Peng Festival organize by CAD. Fortunately, together with Bella Liu, I managed to secure all our tickets. No one left behind. This trip to Chiang Mai will be a memorable one.
Bella was super helpful in getting my ticket to the Yi Peng festival exchanged and was very accommodating. Quick and easy transaction and received ticket within 24 hours. Good communication throughout the process.
Asia Highlights as a whole is also very informative and contains helpful advice that has helped me plan my travels in Thailand.
Albee was an absolute pleasure to work with. She responded to my suggestions readily to find suitable alternatives for my 2 week trip to Thailand with my wife. She answered all my questions promptly and thoroughly.
Belle is very professional in helping me to decide on what I can do as a solo traveller. She is very helpful and making my trip planning easy .
Albee was very prompt, professional, and responsive as a planner for our trip. She listened to our preferences and designed an experience that catered to our specific needs.
5. Be Smart about Currency Exchange
It is recommended to change your money in airports or banks where you can get a decent exchange rate even though you might need to pay excessive fees. You can also use local ATMs to withdraw the local currency as they will use the banks' exchange rates.
Be aware that many hotels offer a currency exchange service but they generally offer terrible exchange rates.
Every country in Southeast Asia has a different currency. Calculate how much local money you need so as to avoid having too much money left over that is not accepted in your next destination.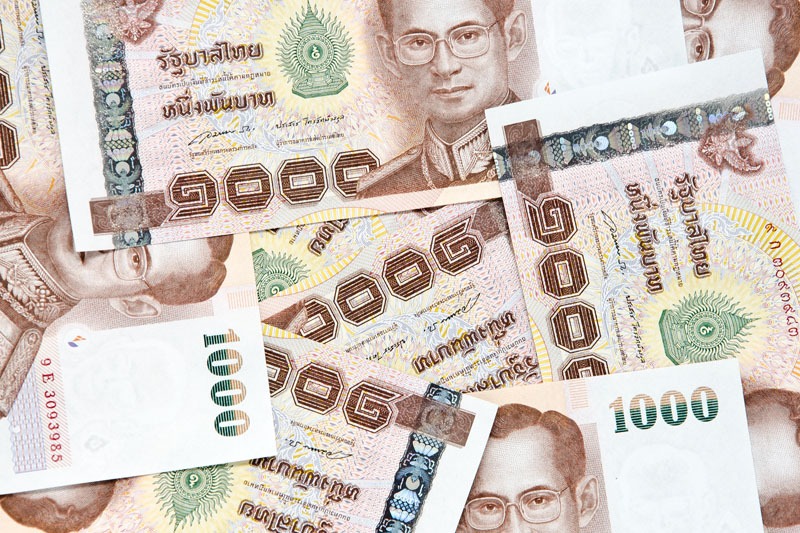 6. Take Some Cash with You
Visa and Mastercard branded credit cards, debit cards, and travel cards are widely accepted in major tourist destinations in Southeast Asia but you will still need some local money. You will need to have cash for street market vendors, taxi drivers, and smaller restaurants.
In rural areas, cards will not be accepted and ATM availability is not guaranteed so make sure you have enough cash to cover your planned expenses.
It is also necessary to carry some US dollars in cash too, as this might be required at the port of entry to pay the fee for your Visa on Arrival.
7. Don't Be Afraid to Bargain
It is normal to bargain in Southeast Asia. It is a way to engage with the local people and try to get a fair price. You can try to bargain with local street vendors or at the markets. Just remember to barter reasonably and always with a smile on your face.
8. Don't Drink the Tap Water
Tap water in Southeast Asia is undrinkable so you should buy bottled water, which is cheap. You can always find cold bottles of water available.
9. Expect Squat Toilets in Most Places
Squat toilets are common in Southeast Asian countries. Expect to find these toilets in most places, such as restaurants, tourist attractions, and other public places.
These toilets require a bit of getting used to but don't worry as most hotels have normal Western-style toilets.
10. Take Your Own Toilet Paper
Toilet paper is rarely found in public restrooms in Southeast Asia. Carry toilet paper or tissues with you wherever you go.
11. Buy a Local SIM Card
If your current cell phone carrier doesn't offer an affordable service overseas, you can buy a local SIM card that will keep you covered. This could be very helpful for your long trip in Southeast Asia. SIM cards are cheap and the coverage is incredible, even in some remote places.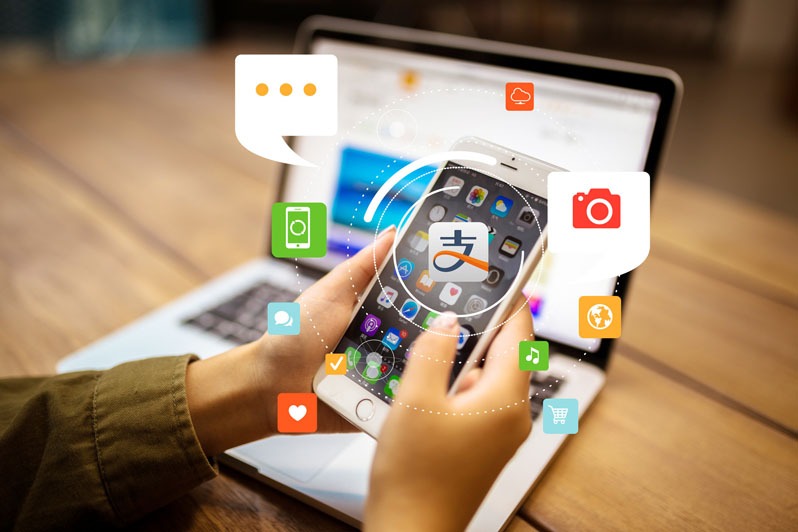 12. Respect the Local Culture
Southeast Asia is the perfect place for leisure and vacations but be aware that there is a very different culture. It is advisable to learn about the culture before you travel. Here are several common things you should know:
Cover your arms and legs when you visit temples.
Don't stare at people praying.
Avoid taking pictures of monks unless you have permission.
Don't touch anybody on the head. The head is considered to be sacred in some religions.
Avoid displaying your soles and take your shoes off at temples.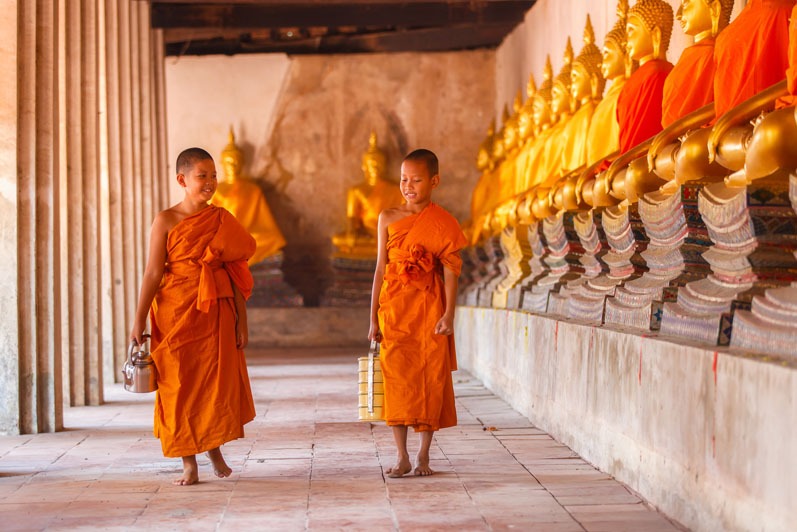 13. Be Wary of Scams
Travel scams exist all over the world and Southeast Asia is no exception. Here are some common scams in Southeast Asia:
Beggars, monks, or kids walk around and ask you for money.
Fares are overpriced when taking taxis or renting motorbikes. Agree on a taxi price before you get in.
Scams occur when exchanging money with individuals on the street. Always exchange your currency in legal establishments.
Scams occur when you're offered cheap and VIP bus tickets.
You might be told that an attraction or temple is closed when it actually isn't. Check it in person.

14. Try Street Food
If you want to taste authentic local food, find places where the locals eat. It is easy to find food streets and food stalls in each country in Southeast Asia.
Most of the restaurants won't look very safe but try to choose restaurants where the local people eat — the more people at a restaurant or food stall the better.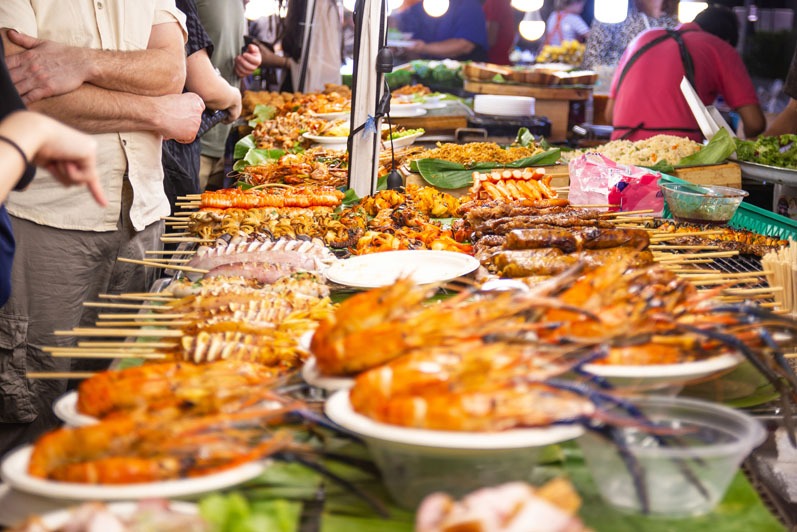 15. Don't Overplan
It is necessary to have a planned itinerary before your trip but an unexpected challenge is often thrown in midway through the plan, such as a flight delay, a visit to an unplanned attraction, or overstaying at a beach you have particularly enjoyed.
Be sure to leave some unscheduled time in your itinerary for downtime and also for wandering around.
16. Try Local Transportation at Least Once
Trying the local transportation is a great way to experience the local culture. Tuk tuks, motorbike taxis, or tricycles are a great way to get around. They are cheap and they always make for an adventure while traveling in Southeast Asia.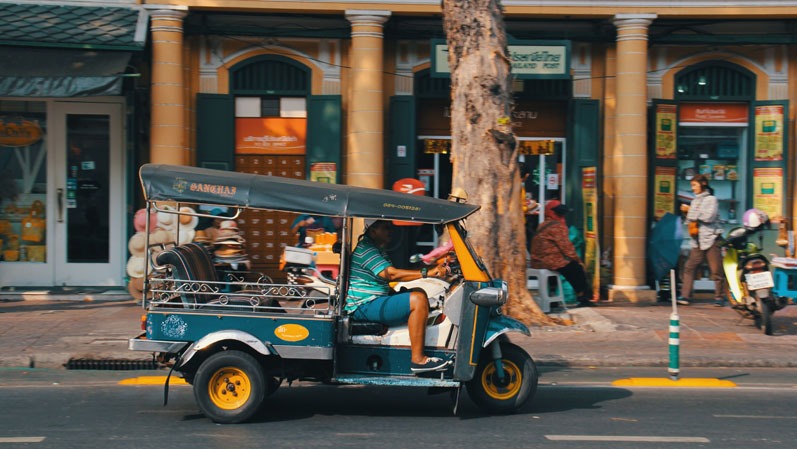 17. Watch Out on the Sidewalk
You might think of it as an adventure as you weave your way across the lanes of motorbikes in some Southeast Asian countries, such as Vietnam.
Sometimes, motorbikes drive on the sidewalks and rarely stop for traffic lights. One trick is to be careful and follow the crowds to get across the roads.

18. Learn Some Phrases in the Local Language
There are different languages in different Southeast Asian countries. Most locals don't speak English.
Learning a few phrases of the local language would further enhance your experience in Southeast Asia. Learning how to say 'hello' and 'thank you' are a good start and the local people will really appreciate it. Everyone loves a foreigner who speaks the local language.
19. Don't Worry Too Much about the Weather
The best time to visit Southeast Asia is from November to April (the dry and cool season) if you care about the weather. Even if you are traveling in the wet season, you don't need to worry too much about the weather as the rain often only lasts for several hours in the afternoon or at night.
You can still enjoy a good time as long as you plan well and make the most of your time when it doesn't rain.
20. Check Southeast Asia's Travel Visa Requirements
Most Southeast Asian countries allow visa-free entry or a Visa on Arrival for stays ranging from 2 weeks to 3 months for certain nationalities. Vietnam travel visas are a little complicated but you can learn more about this here.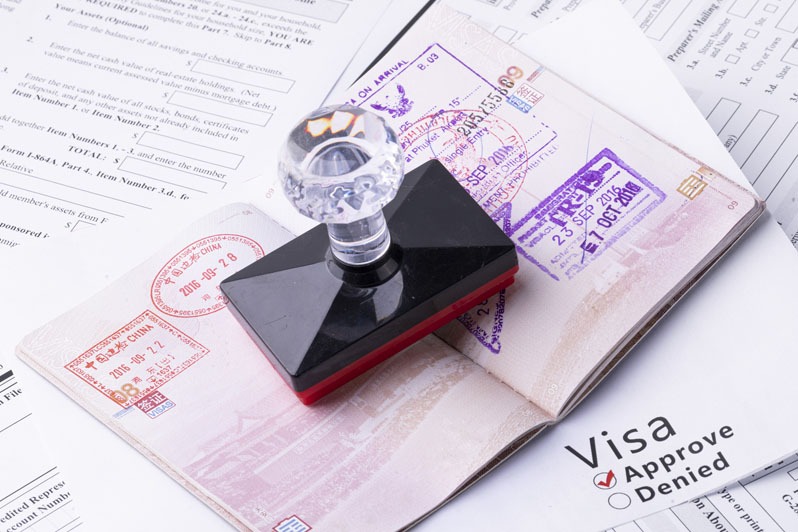 21. Don't Worry — Southeast Asia Is Safe
Generally speaking, Southeast Asia is a very safe place for travelers. It's rare to get robbed or mugged.
People are nice, respectful, and friendly. In fact, it's one of the safest regions in the world for female travelers, solo travelers, and families.
22. Always Carry Your Passport
If anything should happen to you, it would be essential for you to have your passport, especially if you are unable to get back to your hotel. You never know what could happen and it's always better to be prepared for anything.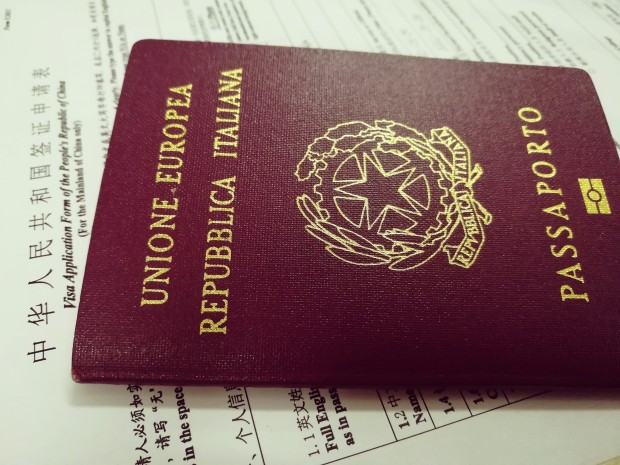 23. Get Off the Beaten Path
The top cities and attractions will definitely be on your must-see list but don't be afraid to get off the beaten path a bit and explore some alternative destinations and sites around Southeast Asia.
The famous attractions are usually crowded, especially during the peak season. Don't be afraid to leave the usual tourist routes and try something new and different.
24. Learn about Tipping in Southeast Asia
In most Southeast Asian countries, there is no tipping culture. It is not customary to tip in most situations.
Tips are rarely expected in restaurants and bars but porters or housekeepers in hotels and tourism providers, such as tour guides, are likely to be used to receiving tips.
25. Be a Responsible Traveler
With so many tourists visiting each year, cities are getting more and more crowded but much of Southeast Asia is inherently mired in poverty. You can help the local people when you make the right choices on your trip.
Don't give money to beggar children near tourist attractions as the money they make is often turned over to a boss or family member. If the children get money continuously, they will never be given a chance at a normal life.
It's best to avoid orphanage tourism, hill tribe visits, or any activity that exploits children, ethnic groups, or animals. When participating in elephant tourism, make sure to carefully vet the organization and make sure they're protecting the animals rather than harming them.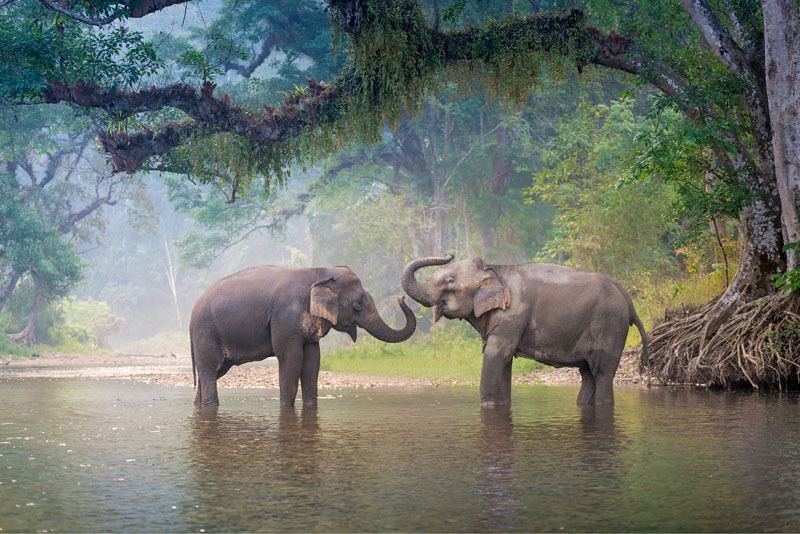 26. Book Your Flights Early
You can usually get the best deals for international flights to Southeast Asia and flights between countries in Southeast Asia by booking early. Start keeping an eye out for cheap flights as early as possible.
27. Don't Underestimate the Jet Lag
Sleeping in a new bed is hard enough but when you add over 10 hours' time difference once you're in Southeast Asia, it's all over! Leave yourself some time to rest and relax on your first or second day when you arrive in Southeast Asia.
28. Don't Try to See It All
Traveling to Southeast Asia for the first time is very exciting and you're going to want to see as much as you can. You need to know that Southeast Asia is a huge region filled with many bucket list destinations screaming to be visited.
Unless you're staying in the region for a year, don't try to see it all in one trip. See our detailed recommendations about How to spend your time in Southeast Asia: from 2 weeks to 3 months.
29. Get Used to Selfies with the Locals
In some places in Southeast Asia, the locals are not used to seeing foreigners on a daily basis. Do not be taken aback if they stare or ask to take photos with you.

30. Don't Expect Anything to Be On Time
People in Southeast Asia are a lot more relaxed and don't care about time as Westerners do.
Travel in Southeast Asia with Us
Traveling in Southeast Asia is a treat. Plan in advance and keep an open mind and heart. To make your first trip to Southeast Asia a great one, contact us. We're here to help you tour Southeast Asia your way.
Why Travel with Asia Highlights During the Pandemic
Tailor-made experience: All of your ideas/needs will be carefully considered to create your ideal trip.
Worry-free planning: Your 1:1 travel consultant in Asia will take all the uncertainty out of your planning, helping you navigate any travel restrictions.
No-risk booking: 100% refund policy! (up to 14 days before departure)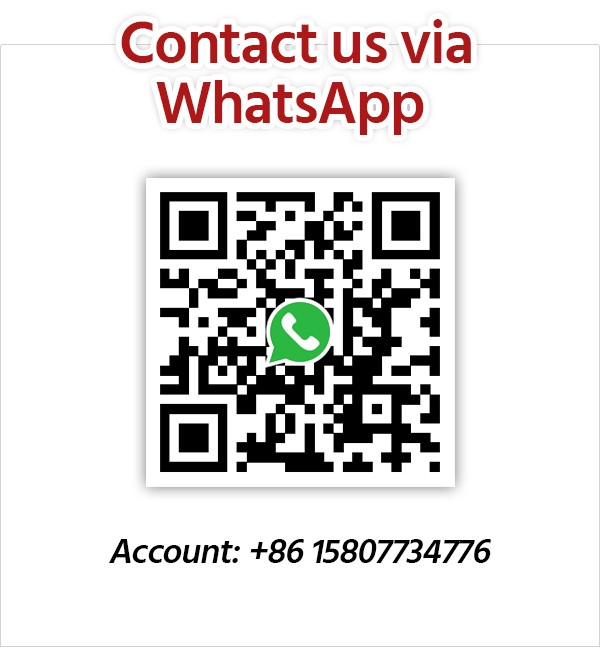 Get Inspired with Our Sample Itineraries
At Asia Highlights, we create your kind of journey — your dates, your destinations, at your pace. You can have any trip tailor made for your travel.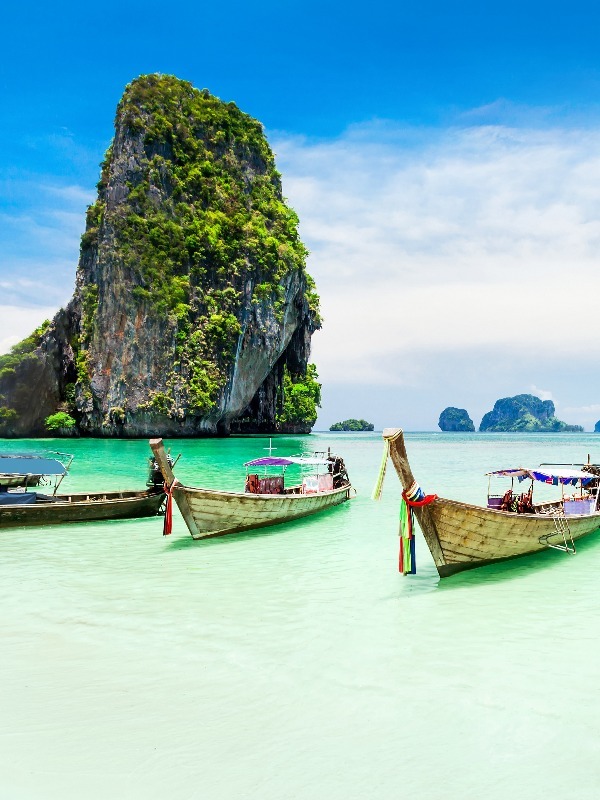 More Travel Ideas and Inspiration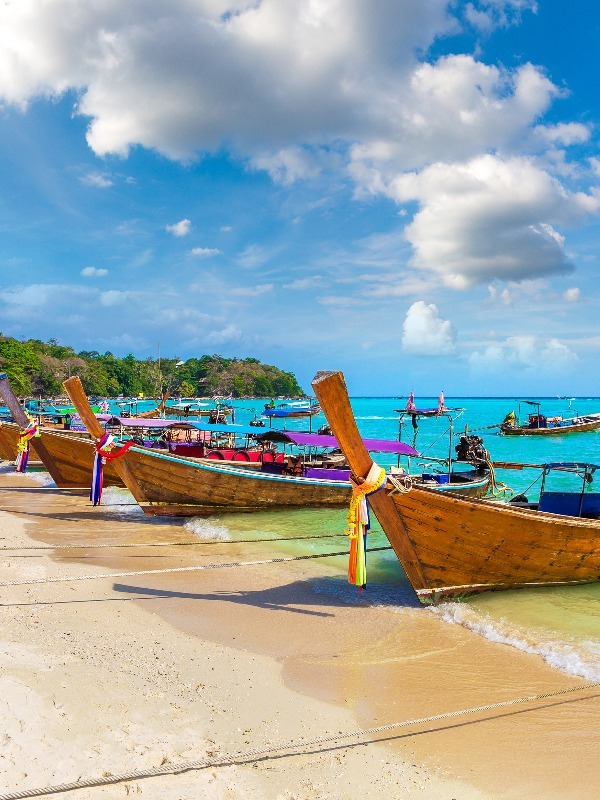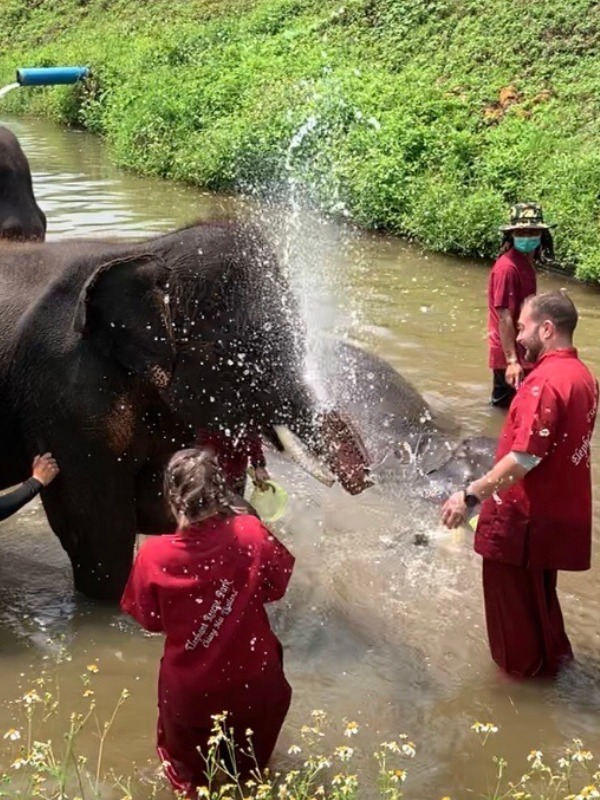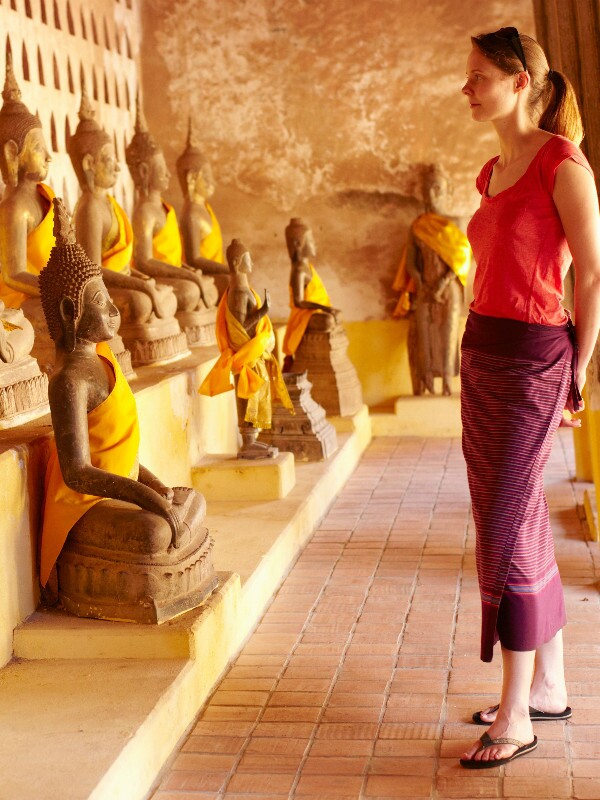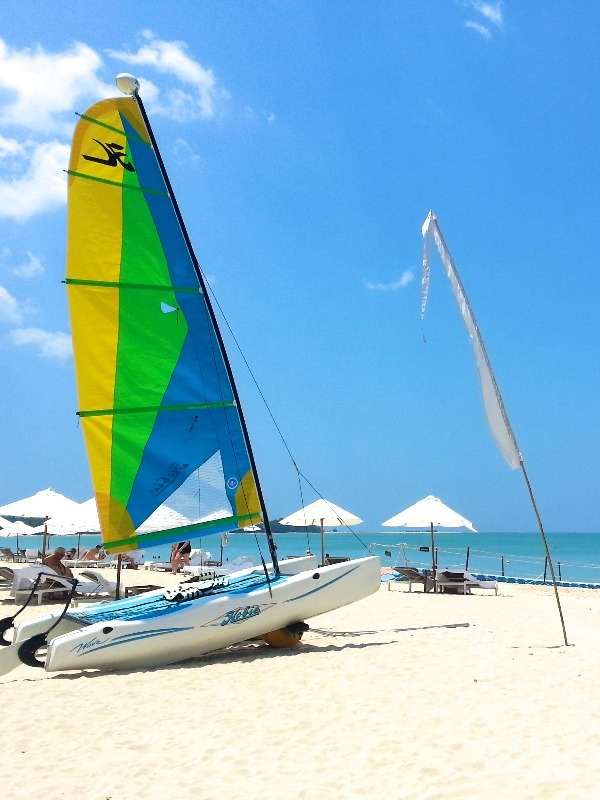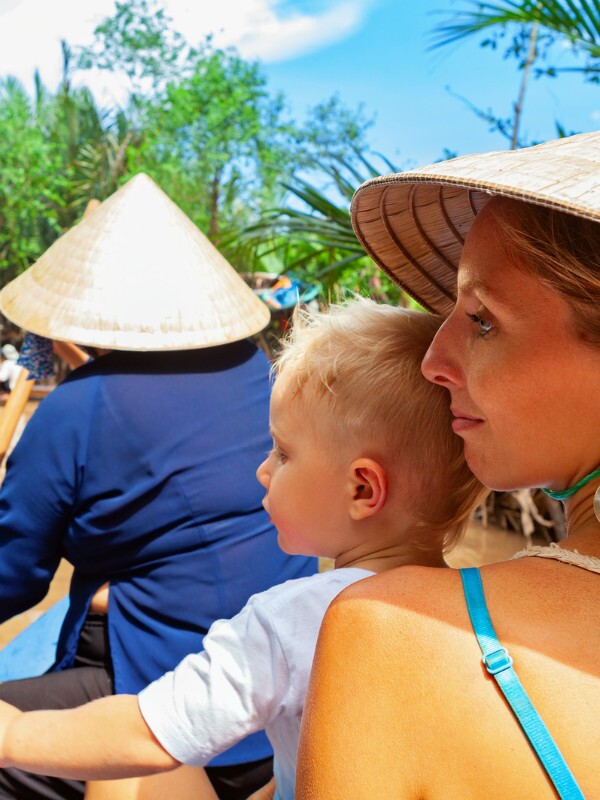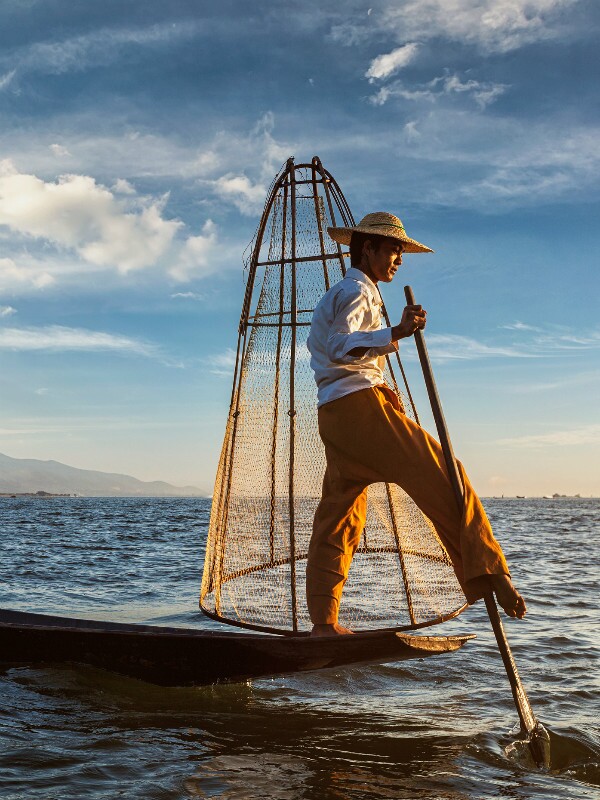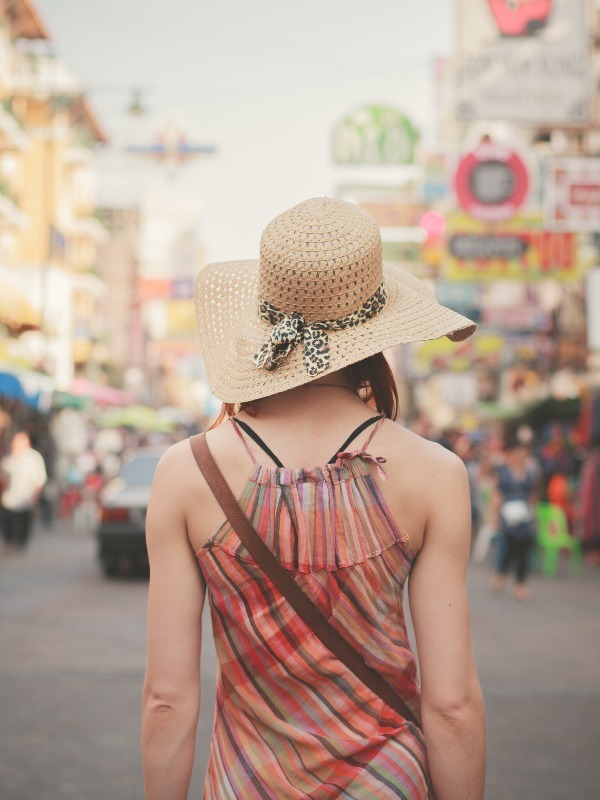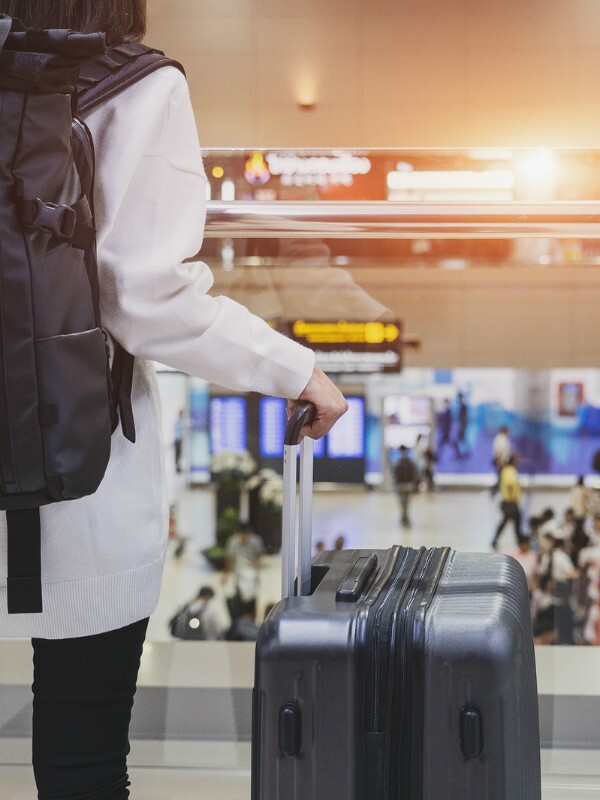 We are here to help you.
Start planning your tailor-made tour with 1-1 help from our travel advisors. Create My Trip
4.9 Excellent
The Asia Highlights Experience

1-to-1 Expert Planning
Your tour will be tailor-made to suit you by a destination expert. Your personal travel advisor will always reply within 24 hours.

Personal Journeys
Enjoy having your own personal local guide and ride. Explore destinations at your own pace. Have as much flexibility as possible.

Authentic Experiences
Go beyond the sightseeing. Understand the destinations by practicing the local culture and interacting with local people.

One-Stop Service
Leave all the booking work to us, including international and internal transportation, visas, hotels, meals, and activities.
At Asia Highlights, we create your kind of journey — your dates, your destinations, at your pace. Not just any journey, but the unique trip with the exceptional experiences you're looking for — whether it's a family vacation, a honeymoon, or your annual break. more .
Source https://www.creativetravelguide.com/backpacking-asia-traveling-asia/
Source https://lesdeuxpiedsdehors.com/en/back-up-pictures-while-traveling/
Source https://www.asiahighlights.com/southeast-asia/travel-tips