US extends vaccine requirement for non-US travelers until January 8
The U.S. is open to tourists from all countries without testing requirement but vaccination is still required for all non-US citizens/residents.
US Reopening Tourism – LATEST UPDATES
November 10: TSA extended the vaccine mandate for non-US visitors
On November 7, the U.S. extended vaccine mandate for travelers until January 8. All non-US visitors still need to show a proof of the full vaccination against Covid-19. (Source: precisionvaccinations.com)
How can unvaccinated travel to the U.S.?
The only way unvaccinated travelers can visit the U.S. is to meet one of the exceptions. You can find all the details about exceptions on the C.D.C website.
Exceptions:
Persons on diplomatic or official foreign government travel
Persons with documented medical contraindications to receiving a COVID-19 vaccine
Children under 18 years of age
Persons issued a humanitarian or emergency exception
Sea crew members traveling with to a C-1 and D nonimmigrant visa
Persons with valid visas [excluding B-1 (business) or B-2 (tourism) visas] who are citizens of a foreign country with limited COVID-19 vaccine availability (See list for updates effective June 28, 2022)
Members of the U.S. Armed Forces or their spouses or children (under 18 years of age)
Persons whose entry would be in the national interest, as determined by the Secretary of State, Secretary of Transportation, or Secretary of Homeland Security (or their designees)
U.S. Reopening FAQs
Yes, U.S. requires proof of a Covid vaccine for land border crossinngs until at least January 8.
No, the testing required to enter the U.S. was dropped in June 2022 for all travelers entering.
Yes, the U.S. is fully open for regular tourism but the Covid-19 vaccine is still required.
The United States is still requiring Covid vaccine from non-US travelers and TSA has recently extended the mandate until at least January 8.
Even tho Covid restrictions and requirements are slowly losing importance around the world, there are more than 100 countries that still require Covid vaccines or tests for travel, and the U.S. is one of them.
November 2: Puerto Rico Officials scrap COVID-19-related domestic restrictions as of Oct. 31
Puerto Rican officials just lifted the island's COVID-19-related domestic regulations as of Oct. 31. Facemasks are no longer necessary for attendees at events with more than 1,000 participants. Additionally, event goers are no longer needed to show proof of vaccination or a negative COVID-19 test result upon admittance.
Travelers must continue to adhere to the federal regulations for travel from countries other than the United States and its territories. Nonresident foreign nationals aged 18 and up must be properly vaccinated before flying into Puerto Rico. Vaccination is not required for children under the age of 18, and it is not required for air travel from the mainland United States.
October – The United States, the last North American country requesting proof of vaccination
The United States is officially the last North American country to prevent unvaccinated travelers from entering the country.
As of today, visitors to the United States must present proof of a COVI-19 vaccination certificate to be allowed entry.
Over the past two years, the U.S. has banned travelers from the European Schengen area, the United Kingdom, South Africa, and Brazil from entering the country at various times.
But while it was once supported by its best allies, notably Canada, it now stands alone in its quest for Covid security.
June – US Lifts Covid-19 Testing for International Travelers
Travelers to the United States are no longer required to submit a negative Covid 19 test taken within one day prior to departure.
The Centers for Disease Control and Prevention stated on Friday that this requirement would be removed beginning early Sunday morning. The health service stated that it will continue to monitor the pandemic's progress and reevaluate the need for testing if the situation changes.
"This step is possible because of the progress we've made in our fight against COVID-19," said the U.S. Health Secretary Xavier Becerra.
How safe is it to travel to the States at the moment?
According to America's COVID Warning System, the country is overcoming the 4th wave of coronavirus infections.
COVID-19 cases in the U.S.
As of October 5, the U.S. has recorded 98,308,956 cases and 1,085,366 the highest death toll in the world.
Some of the current carrier flying from Europe to the U.S.
Lufthansa United
Air Europa
Royal Air Maroc
Air France
Alitalia, Delta Operated by Alitalia CityLiner
Delta
KLM, Delta Virgin Atlantic
Lufthansa, Air Canada 0perated by Air Canada Express – Sky Regional
Lufthansa, Air Canada operated by Air Canada Express – Jazz
Lufthansa, United operated by Mesa Airlines DBA United Express
Tap Air Portugal
Turkish Airlines
Virgin Atlantic
US reopening borders for tourism: Update Archives
September – US still requires Covid vaccine from non-US citizens
As of September 19, proof of Covid vaccination is still required for entry into the United States for all non-US citizens. There is no recent update from the government on when they are planning to drop this requirement.
February 18 – The CDC considers lifting indoor mask-wearing mandate across the US
The Centers for Disease Control and Prevention (CDC) director may recommend the US to lift the need to wear face coverings in indoor settings, said CDC Head Dr. Rochelle Walensky during a White House briefing.
"We want to give people a break from things like mask wearing when these metrics are better, and then have the ability to reach for them again should things worsen."
The CDC will review the number of severe cases and hospital capacity rather before making a final decision.
Also read: More US States Lifting Mask Mandates as COVID-19 Drops
January 15 – The US issues a "Do-not-travel" notice against Canada and Singapore
The CDC has issued the highest travel health advisory to Canada, Singapore and Curaçao due to the high incidence in COVID-19 cases in the previous week.
The CDC currently lists about 80 destinations throughout the world as Level Four.
Canadian health officials forecast the Omicron wave peak at 170,000 cases a day this month, with 2,000 hospitalizations also per day.
The CDC will revisit this travel advice on Monday.
December 22 – US considers lifting travel ban on Southern African countries
The US is reportedly considering lifting its ban on Southern African countries over the next few days.
According to the government, "we're letting in people from other countries that have as much or more infection than the Southern African countries."
"We likely are going to pull back on that pretty soon because we have enough infection in our own country," said Dr. Fauci at the National Press Club.
In less than three weeks, the Omicron variant already accounts for over 73% of the new infections in the U.S. said the CDC on Monday.
December 4 – The US government tightens travel restrictions for all travelers
All international arrivals are now required to present a negative COVID-19 test taken within 1 day of departure.
"Our doctors believe tightening testing requirements for pre-departure will help catch more cases, potential cases of people who may be positive and inside the country," a White House official said.
Also, domestic travelers using all types of public transportation such as trains, cruise ships or domestic flights will have to wear a face mask at all times or face fines of up to USD 3,000.
November 28 – The U.S. to ban all travel from South Africa and other 7 countries from Monday
The U.S. will ban travel from South Africa and other seven countries starting Monday as a new heavily mutated coronavirus variant emerges, announced White House officials on Friday.
Other countries included in the restriction are Botswana, Zimbabwe, Namibia, Lesotho, Eswatini, Mozambique and Malawi.
National and residents are allowed to come back.
"As we move forward," said the President in a statement, "we will continue to be guided by what the science and my medical team advises."
November 21 – The U.S. makes booster shots available to all people 18 and above
With an increasing number of countries requiring passengers to provide proof of booster shots to give them access to a number of tourist venues, the U.S.'s move to make booster doses available for most citizens brings relief for international travelers.
"Based on the compelling evidence, all adults over 18 should now have equitable access to a COVID-19 booster dose," says the CDC.
Despite the fact that more than 195 million Americans are fully vaccinated, Covid cases are on the rise in some locations as vaccine effectiveness declines over time.
The Pfizer booster dose was found to be 95 percent effective in a clinical trial involving 10,000 people aged 16 and up.
November 13 – Travelers experiencing long wait times at U.S. airports
Following the reopening on Nov. 8, large numbers of overseas travelers have begun to arrive in American airports.
Although this is wonderful news for families and the tourism sector, 21 months of closure did not seem to be enough time for American airports to prepare for such a large influx of passengers all at once.
Thousands of travelers have complained about having to wait over two hours to get through customs. Things are expected to worsen as the Christmas holidays approach.
"The expectation is that we could see wait times of up to eight hours," said Sherry Stein, the leader (SITA).
November 5 – The U.S. to welcome EU travelers as soon as ports of entry open on Nov. 8
Beginning Monday, the United States will drop entrance restrictions for vaccinated EU and Asian travelers, putting an end to historic restrictions that have kept the country partially isolated from the rest of the world for almost 21 months.
According to US Customs and Border Protection (CBP), the U.S. will reopen its air and land borders as soon as ports of entry start operations on Nov. 8
That means that border crossings that are open 24 hours a day will accept international travelers from midnight, while the rest will open during regular business hours.
October 15 – U.S. Government announces the reopening date for the European Union
White House has confirmed the reopening date for international tourism, current travel curbs will be lifted on November 8. Both land and air borders will reopen to fully vaccinated travelers.
Non-vaccinated air travelers will be also able to enter but they will need to show proof of a negative Covid-19 test.
The ban on non-vaccinated travelers will still remain in place on the Mexican and Canadian land borders.
October 20 – The U.S. is set to reopen land borders with Canada and Mexico in "early November"
The U.S. land borders, which have been shut down since March 2020, will reopen to Canadian and Mexican visitors at some point in November as long as they can prove they are fully vaccinated.
"We are pleased to be taking steps to resume regular travel in a safe and sustainable manner," Homeland Security Secretary said in a statement.
Essential travelers such as truck commercial drivers, students, and other essential personnel will have until January to present their vaccine certificates.
October 10 – U.S. Reveals the vaccines it will accept for EU travelers
There was a lot of uncertainty over which brand of vaccines the US would accept as a valid entry requirement for EU travelers, once it open its borders.
The U.S. Centers for Disease Control and Prevention (CDC) has revealed the country will accept the following:
Moderna
Pfizer/BioNTech
Janssen (Johnson & Johnson)
AstraZeneca, including Covishield
Sinopharm (Beijing)
Sinovac
The CDC also informed that more information will be released as soon as the travel protocols are completed.
The reopening date has not been announced yet.
October 2 – US, Canada, UK, and other G7 leaders met to discuss the future of international travel
Transport and health ministers of Canada, Germany, the U.K, the U.S, Japan, Italy, and France virtually met to discuss the future of international travel on Thursday.
Among other things, the U.S. committed to a number of principles "for a safe and sustainable reopening of travel." These include trusting scientific evidence, accepting both digital and non-digital test and vaccine passports, protecting users' private data, and supporting cleaner technologies for land, air, and maritime transport.
Sept. 24 – The U.S. lifts the ban on European Travel but reopening date remains unknown
This week, the U.S. announced that its long ban on European travel will end in "early November". But so far, they haven't provided an exact reopening date yet.
The head of the White House's COVID-19 Response Team, Jeff Zients, said that all travelers must be fully vaccinated, no exceptions.
The CDC will order commercial airlines to collect information from U.S.-bound visitors including their phone number and email address to act as a "public health surveillance system."
More information about the date and the requirements is expected to be revealed over the next few weeks.
September 16 – The U.S. works on a "new system for international travel" aiming to reopen borders
White House coronavirus response coordinator Jeff Zients said on Wednesday the country is working on a "new system for international travel" that will include contract tracing for international visitors when the country lifts its travel ban.
The government aims to replace the current restrictions with a "safer, stronger, and sustainable" system.
The official did not reveal when the new system will be put into motion or the metrics it will use.
September 21 – The U.S. to reopen for vaccinated EU and other travelers in November, says government
Jeff Zients, the White House Coronavirus Response Coordinator, announced that the U.S. will reopen to visitors from the European Union in "early November."
Additionally, fully vaccinated travelers from other 33 countries including China, India and Brazil will also be allowed to come back.
"We will move to this much stricter global system, so we will have a consistent approach across all countries," Zients said.
Visitors will need to present proof of vaccination and a negative Covid-19 test.
September 10 – Nine EU countries have reimposed entry restrictions for American travelers in the last 10 days
On August 31, the European Council recommended removing the U.S. from the "save travel list." Since then, 11 European countries have taken a stand on the U.S. situation.
As of today, Denmark, Netherlands, Spain, Italy, Germany, Czech Republic and France have enforced additional entry restrictions for Americans.
Netherlands, Spain, Czech Republic and France not only increased their restrictions but also completely barred the unvaccinated.
Sweden and Bulgaria have indefinitely closed their borders to all U.S. arrivals. Croatia, Portugal and Ireland will remain open.
August 31 – U.S. Updates Travel Advisory For Canada, Puerto Rico and Other Countries
Seven countries were moved up to Level 4 travel warning since they surpassed the limit of 500 new cases per 100,000 population over the last 28 days.
The affected countries this time were Switzerland, Saint Lucia, North Macedonia, Laos and Estonia due to their COVID-19 reports; and Oman and Azerbaijan because of raising concerns about terrorism.
Additionally, other 12 countries were moved up or down to the Level 3 travel advisory (high level of COVID).
Some of them because of their improvements in the fight against the pandemic, and some others like Canada and Germany because their efforts are not producing the expected results.
August 19 – U.S. officials and border mayors demand the White House to reopen international borders
A number of U.S. officials and border mayors are joining forces to request the White House to lift the travel restriction that has been in place for 18 months severely affecting their local economies.
A few weeks ago, Washington announced it will maintain restrictions on multiple countries and territories including the EU and China for the time being.
"The ultimate goal is to look for easing of restrictions on nonessential travel," as well as the "specifics on what we can, need or must do to achieve that." said San Diego Mayor Todd Gloria.
The government has not replied yet.
August 5 – the US works on a plan to request all international travelers to be fully vaccinated
The U.S. is reportedly putting in place a new system requiring all international arrivals to be fully vaccinated so they can be allowed to travel into the country, a White House official told Reuters.
"With limited exceptions (…) all foreign nationals traveling to the United States (from all countries) need to be fully vaccinated," said the official.
He also added that "working groups" are getting ready for "when the time is right to transition to this new system." However, the date when this plan will be set into motion was not released.
August 5 – the US works on a plan to request all international travelers to be fully vaccinated
The U.S. is reportedly putting in place a new system requiring all international arrivals to be fully vaccinated so they can be allowed to travel into the country, a White House official told Reuters.
"With limited exceptions (…) all foreign nationals traveling to the United States (from all countries) need to be fully vaccinated," said the official.
He also added that "working groups" are getting ready for "when the time is right to transition to this new system." However, the date when this plan will be set into motion was not released.
July 30 – Fully vaccinated Americans will be able to resume travel with the U.K. on August 2, but U.S. remains closed due to a delta variant and a surge in cases
While the U.S. continues to be closed for half of the world due to a surge in Covid cases, more countries have been adding it to the list of allowed visitors.
Effective August 2, double-vaccinated Americans and residents will be allowed to travel to the U.K. without quarantine.
There is a catch. Americans should've been vaccinated in the U.S. or in one EU country.
Although these travelers no longer need to quarantine, they will still be required to submit a negative PCR COVID-19 test before boarding and take another one on the second day of their stay in England.
This scheme does not apply to Scotland, Wales, and Northern Ireland for now.
July 16 – The U.S. borders will not reopen for EU or other travelers for the time being
"It defies logic. It defies science. It defies fact," Democratic Representative of New York, Brian Higgins told CNN, regarding the lack of transparency about the U.S. international borders reopening.
Another White official said that European Union, United Kingdom, Canadian and Mexican task groups have met with their American counterparts to discuss the aspects that would allow them to safely reopen the country.
However, another White House official told Reuters that "the Biden Administration is not in a rush to lift travel restrictions soon."
July 9 – The U.S. can't put a date on the international borders reopening, says government
The U.S. is unable to put a date on international travel reopening according to a White House official who spoke to Reuters on July 7.
"There are further discussions to be had before we can announce any next steps on travel reopening with any country," said the official.
This is the second time in less than 2 weeks that a Biden's administration official speaks about the impossibility to determine when the country will reopen for tourism.
On June 25, the US Secretary of State Antony J. Blinken also told reporters they could not give an approximate date and that everything will "have to be guided by the science and by medical expertise."
As of today, Schengen area residents who are not American citizens are only allowed if traveling under the National Interest Exception (NIE).
June 25 – U.S. to resume international tourism after September 6, said U.S. Commerce Secretary
The long-awaited reopening to EU tourists may be about to be over.
U.S. Secretary of Commerce Gina Raimondo has stated the country is actively seeking to open travel bubbles with key partners so they can resume international travel soon.
Although not a specific date was announced, Raimondo mentioned Labor Day, which is celebrated on September 6, as the potential date for free foreign travel.
"I'm hopeful that post-Labor Day we will see a nice uptick in business travel and international travel" […] "I can promise that getting business travel and international travel going again is a top priority," said Raimondo.
June 9 – U.S. to form task groups with Canada, Mexico, the EU and the U.K. to create a strategy to safely reopen borders soon
Multiple EU countries expected President Joe Biden's announcement about the U.S. border reopening during his visit to the U.K. for the very first G7 summit of his administration.
But instead, the White house has issued a statement informing the country will not reopen just yet.
"While we are not reopening travel today, we hope that these expert working groups will help us use our collective expertise to chart a path forward, with a goal of reopening international travel with our key partners when it is determined that it is safe to do so," reads the statement.
For now, the U.S. will form task groups with Canada, Mexico, the EU and the U.K to find the safest way to start international travel.
May 24 – The U.S. has not decided yet whether they will reopen to Europeans or not this summer
On May 19, all E.U. members agreed to welcome back Americans from June. E.U. countries can still enforce extra testing or quarantine requirements, but in principle, all vaccinated Americans will be allowed to visit Europe for tourism again.
Unfortunately, on the other side of the Atlantic things seem to be different. Biden administration has been reportedly holding meetings and contacting tourism industry leaders but reopening decisions have not been made yet.
Last week, White House spokesman Jen Psaki stated that no changes on current travel restrictions have been planned thus far when asked if the U.S. would allow vaccinated travelers to visit America Again. (Source: Reuters)
What do I need to travel to USA: Requirements for travelling to USA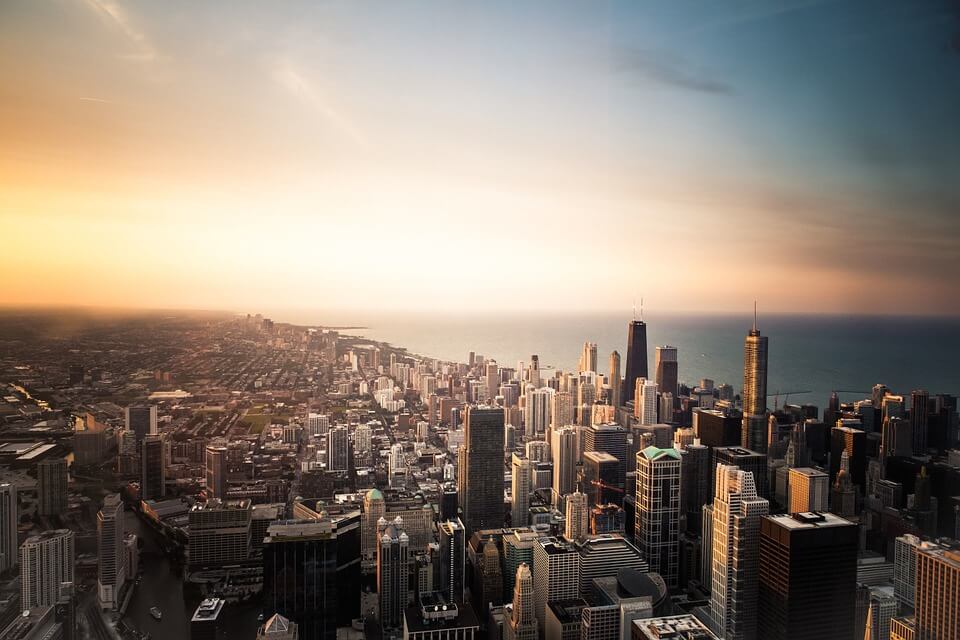 This is why you have to make sure to that you understand what are the factors that affect you when traveling to the USA and in this article, we will provide you with an answer to what requirement you shall meet to successfully visit the USA for business, travel or transit.
TRAVELING TO THE UNITED STATES?
Do You Have U.S. ESTA VISA Travel Authorization? If You Have ESTA Application, Check if it is Still Valid!
Can I travel to USA?
Since the new administration has taken its place in the White House, there is a good reason to check if you are allowed to travel to the USA. The so-called "travel ban" has affected several countries and before thinking about applying for a Visa or an ESTA, you have to make sure that the country you are a citizen of, is not included in the USA travel ban.
If you are not a citizen of one of the countries under the USA travel ban you can visit the USA for business, travel or transit if you meet certain requirements for traveling to USA.
Therefore to successfully travel to USA you have to consider an application for a Visa or an ESTA.
This is without a doubt the most important question you have to take care of before doing any more planning of your visit to the USA.
What do I need to travel to USA
The first and by far the most important requirement for traveling to the USA is your Visa or ESTA application.
One of the most common questions travelers reach out to us with is: "Do I need a Visa for USA holiday?" and unfortunately it goes to show that the majority of people are not informed about ESTA applications.
Yes, Visa is not the only document you might have to acquire to travel to the US. And it all comes down to which country you are a citizen of. When you are traveling to the USA for business, travel or to use the US as transit for a period up to 90 days, there are two types of authorization you can acquire.
It is either an ESTA or a Visa. And before going into detail about both of them it is important to understand that an ESTA is not the same as and Visa. If you are looking for US tourist Visa requirements, for example, there is a good chance that what you actually need to apply for is an ESTA.
And this is exactly why it is so important to know the difference between both types of applications for legal travel to the USA.
Travel to USA with ESTA
People who travel to the USA and are citizens of one of the VWP countries do not have to acquire a Visa to visit the US for business, travel or use it as transit if the visit does not exceed a period of 90 days. Instead, they need to acquire and ESTA, the Electronic System for Travel Authorization approval.
Keep in mind that an ESTA can only be authorized for people who are citizens of one of the countries of the Visa Waiver program and currently the VWP countries are:
Andorra; Australia; Austria; Belgium; Brunei; Chile; Czech Republic; Denmark; Estonia; Finland; France; Germany; Greece; Hungary; Iceland; Ireland; Italy; Japan; Republic of Korea; Latvia; Liechtenstein; Lithuania; Luxembourg; Malta; Monaco; Netherlands; New Zealand; Norway; Portugal; San Marino; Singapore; Slovakia; Slovenia; Spain; Sweden; Switzerland; Taiwan**; United Kingdom*
This approval makes it easier for travelers from these countries to enter the US for a period that's no longer than 90 days.
To acquire an ESTA approval you simply have to fill out an online form which is then approved or declined based on various factors. After your ESTA is approved, it is valid for two years or until your passport expiration date. In this time period, you are allowed for an unlimited travel to the USA but only for periods that do not exceed 90 days.
The ESTA expiration rules mean you have to check your ESTA status even if you have been approved, before traveling to the US to avoid any problems with the travel.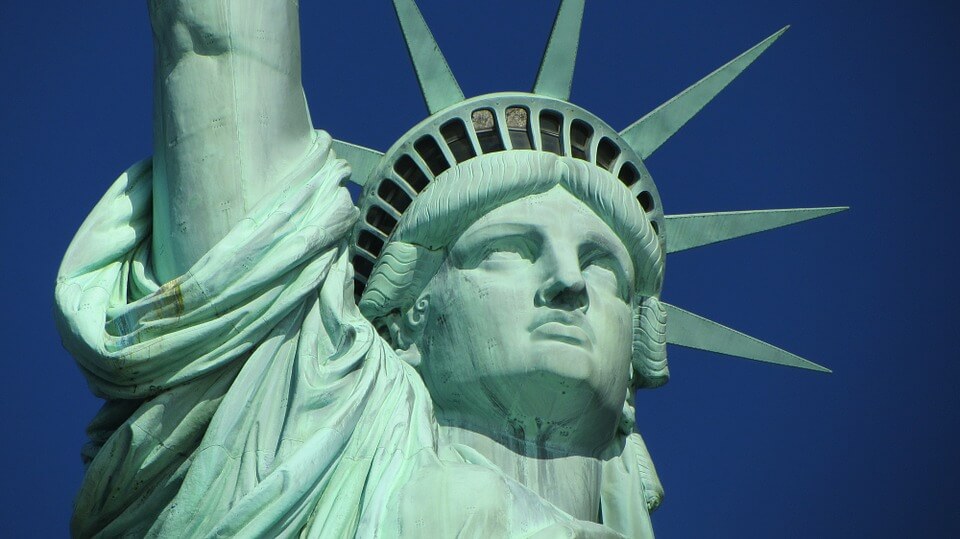 TRAVELING TO THE UNITED STATES?
Do You Have U.S. ESTA VISA Travel Authorization? If You Have ESTA Application, Check if it is Still Valid!
Travel to USA with VISA
All of the business, transit or US tourist Visa requirements have to be met if you are not a citizen of one of the VWP countries.
This gives a straight-forward answer to those of you who have asked: "Do I need a Visa for USA holiday?" and similar questions. Also, it is important to understand that if you are not a citizen of one of the VWP countries, ESTA does not apply to you in any possible way. And no matter what the purpose of your visit is and how long you plan on staying you will have to get a Visa.
The basic US Visa application requirements for tourist, business purposes, and transit are:
Original interview appointment letter and sample.
Visa fee receipt.
Current passport and old passports if there are any.
A confirmation page of the submitted Form DS-160 with a CEAC barcode.
A photography.
In different situations, you might have to go thru additional control before you are granted a USA Visa.
All of this goes to show just how convenient the ESTA application is and how you can benefit from it. However, if you are not eligible for an ESTA you will have to go thru the process of acquiring a Visa.
What else do you need and what should you keep in mind
After you are granted an approval to travel to the US you still have to keep in mind that there are other factors that might affect your travel.
One of the most important things to keep in mind is insurance, that covers anything travel related. We strongly suggest you acquire a travel insurance before traveling to the USA.
Also, even if you have been granted a Visa or ESTA you still have to have all necessary documents with you at all times when traveling, such as a passport or other form of ID. If you are traveling for a highly specific reason we suggest you have all of the permissions and licenses approved and ready for check-ups.
And of course, after going thru all of the preparations regarding the legal aspects of travel to USA, you should not forget about the simple things related to traveling. Make a list of all of the things you have to have with you and pack smart so that you can go thru security check-ups without a hassle.
Do not forget to bring the things you need, so plan ahead no matter what's the reasons for your visit. This will make it a lot more easy for you and with no worries in mind, you will not miss out on anything.
There is no doubt that traveling to the USA take some serious preparation and there is a good reason for that: To make your experience the best it can be! This is what Visa's and ESTA's are made for and you should learn to know the difference and how to apply for the one you need.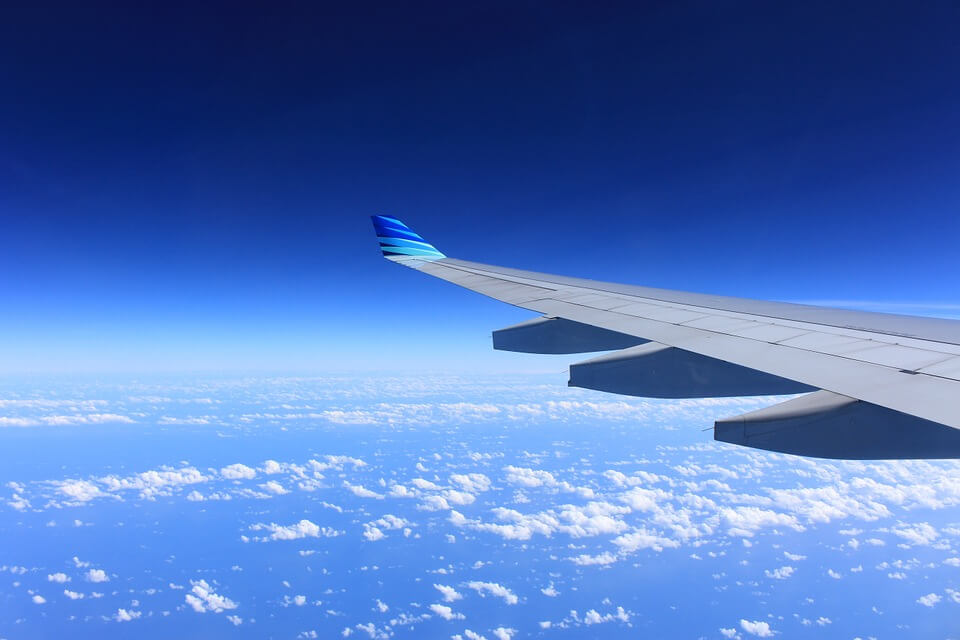 TRAVELING TO THE UNITED STATES?
Do You Have U.S. ESTA VISA Travel Authorization? If You Have ESTA Application, Check if it is Still Valid!
Visa and ESTA
Be sure to check if you can apply for an ESTA of if you have to have a Visa to travel to the USA before starting the application process for one of the travel approvals. An ESTA is without a doubt the most convenient approval for traveling to the US, but in for people who are not citizens of one of the VWP countries, there is no other choice, but to acquire a Visa.
Remember, that in many cases your application for Visa or ESTA can be denied because of various factors, so make sure you can meet all of the requirements.
If you still have some questions about what you need when traveling to the US or what applications are required we suggest you learn more about ESTA's and Visa's to successfully travel to the US.
Keep in mind that all of these restrictions have been implemented for the safety of you, people around you and most impotent to protect the rights and freedom of the USA therefore, no arguments about the necessity of these approvals should take place.
What Vaccinations Do I Need for Africa in 2022?
When your Africa safari is booked and confirmed, you'll likely experience a surge of emotions, ranging from the excitement of anticipating a new adventure to the thrill of fulfilling a dream and, perhaps, a tiny tingle of anxiety about possible health concerns (often fuelled by friends or family who have never travelled to Africa).
The good news is, with sound medical advice from your doctor or travel clinic specialist plus up-to-date vaccinations and good, old-fashioned common sense, you are very unlikely to have any serious health concerns. Ironically, the riskiest part of any journey in terms of your health is likely to be the long-haul flight.
Before you leave, visit your doctor
We're Africa travel specialists, not medical experts. We recommend that you visit your doctor well in advance of your safari adventure to discuss any health concerns you might have.
The COVID-19 Vaccine & Travel to Africa
Although the coronavirus-related entry requirements vary from country to country, some commercial airlines that fly to and within Africa require that passengers produce a negative COVID-19 PCR test that has been conducted within 72 hours of their departure. Please ensure you are acquainted with the COVID-19 protocols of the airline you are travelling with.
With travel restrictions and COVID-19 protocols are easing by the minute, more and more African destinations no longer require fully vaccinated visitors to undergo PCR testing prior to departure or on arrival. You can browse our entry requirements tracker to identify the exact requirements you will need to fulfil when travelling to Africa.
And if you'd like to know what it's been like to travel to Africa during the pandemic, you can read what our our clients had to say about their recent safari experiences.
Find out more about how to travel safely in Africa, the best destinations to visit and the top places to get away from the crowds:
Africa Travel Tips: How to Travel Safely
5 Best Places to Go on Safari in 2022
All to Yourself: The Best Exclusive-use Luxury Properties
Routine vaccinations
Some diseases that have been made rare in your home country due to routine vaccinations may be far more common in the developing world. As such, it's recommended that you visit your health care provider four to six weeks before you travel to ensure that you are up to date with the following routine vaccinations:
Flu
MMR – measles, mumps and rubella (German measles)
Polio
Hepatitis A & B
DPT – diphtheria, pertussis (whooping cough) and tetanus
Important: It's essential that you be in optimum health if you're trekking to see gorillas, as they are hyper vulnerable to human diseases. A common human cold can kill a gorilla, so you will not be allowed to join the trek if you have even the slightest symptoms of illness. Trek slots are non-refundable and non-transferrable, so look after yourself and nip even the smallest health issue in the bud.
Yellow fever vaccination
Yellow fever is spread by a species of mosquito that is common in the 'yellow fever belt', which stretches across parts of Africa and South America. It's easily prevented with a simple and highly effective vaccination that's routinely available from travel clinics.
You must have the vaccination at least 10 days before you plan on entering a yellow fever area. This is because it takes a few days before you are effectively protected and you may experience flu-like symptoms, which are unpleasant on a long-haul flight. Once you've had the shot, the travel clinic will issue you with an International Certificate of Vaccination or Prophylaxis (IVCP) that proves you've been inoculated.
Important: Only a travel clinic can issue a yellow fever certificate.
The table below provides a short summary of the yellow fever vaccination requirements in the countries you might travel to with us. Although we try our best to keep this information up to date, please consult with your doctor or health care practitioner before you travel, as they will be able to give you the best advice about yellow fever vaccinations.
Vaccination is an entry requirement
Vaccination required if you've been to a country in the yellow fever belt
Republic of the Congo
Botswana
Uganda
Madagascar
Rwanda
Tanzania
Kenya
Namibia
Seychelles
South Africa
Mozambique
Zimbabwe
Zambia
Malaria prevention
As it's spread by disease-carrying females of the species, the risk of contracting malaria is highest when and where mosquitoes are prolific; particularly during the hot and humid summer months in tropical regions.
Malaria is one of the most common diseases in Africa, but is easily preventable and treatable with antimalarial medication. Visit your doctor to get advice about whether you should take antimalarial prophylactics as soon as you know when and where you'll be travelling.
Adhere to the prescribed schedule of your antimalarial prophylactics to ensure that they work as planned. If you experience any uncomfortable or unexpected side effects while you're on safari, let your guide or camp manager know.
Important: Let your doctor know if you're planning on scuba diving after you've visited a malaria area, as this could affect the type of antimalarial they can prescribe.
You can take further preventative measures, such as applying insect repellent to any exposed skin every time you shower or change clothes, covering your skin from neck to toe with light-coloured clothing at night, keeping your tent or room doors closed and your mosquito net over your bed, and using a quality citronella soap.
You should seek immediate medical attention if you exhibit a fever and flu-like symptoms, including chills, headache, muscle aches and fatigue, within three months of your departure from the malaria area. Although it can be deadly, many people survive malaria if they seek medical attention as soon as they have symptoms.
If you decide you don't want to travel in a malaria area, there are plenty of great malaria-free safaris to choose from.
General health tips when travelling to Africa
Visit your GP well ahead of your departure to discuss any health issues you may have.
Ensure that you have comprehensive travel health insurance. If your safari adventure will take you to remote parts of Africa, it's essential that you have adequate cover to ensure you can be evacuated to the nearest major hospital and repatriated to your home country.
Try to stay as healthy and fit as you can before you depart – you don't want to start your vacation fighting off a cold or flu. It might be worth considering a flu shot in good time before your departure.
Take multivitamins or immune boosters and pack some in your hand luggage to take along on the plane to avoid the dreaded 'flight flu'.
Stock up on enough of all your prescription drugs before you leave. Be sure to bring copies of your doctors' scripts and keep scheduled medication in its original packaging. Ask your doctor to supply the generic or alternative names for your medications in case you need seek medical attention while in Africa.
Consider bringing spare contact lenses, asthma pumps, diabetes monitors and any over-the-counter medication you use regularly (such as treatment for migraines, upset stomach or allergies) – it's always comforting to have the exact medicine you're used to taking, if you need it.
Be sure to inform your Africa Safari Expertas early as possible if you require special medical attention (such as a gluten-free menu for someone with coeliac disease) or special facilities (such as a wheelchair-friendly environment).
Ensure that all your and your children's routine vaccinations, such as MMR (measles-mumps-rubella), polio, hepatitis and DPT (diphtheria-pertussis-tetanus), are up to date.
Always heed your doctor's advice, even if it's disappointing – like not being able to scuba dive off Africa's Indian Ocean islands when you are pregnant (you can still snorkel in the magnificently clear, warm water, so all is not lost).
If you're not feeling well at any stage during your safari adventure, let your guide or camp manager know.
Visiting Africa is a thrilling adventure – one you want to remember for all the right reasons. Even if you're in perfect health, it's important to chat to your health care practitioner before you travel to ensure you get health advice that's specific to you and your medical history. Being a well-informed and well-prepared traveller will mean that you'll enjoy complete peace of mind and the freedom to fully immerse yourself in your safari vacation.
Source https://www.travelinglifestyle.net/us-reopening-borders-to-tourism-who-can-enter/
Source https://usaestaonline.com/requitements-to-travel-to-usa
Source https://www.go2africa.com/african-travel-blog/vaccinations-need-africa