Solo Female Travel in South Africa — Is it Safe?
South Africa is one of my favorite places on the planet — especially to travel alone. It's a country I fell in love with instantly, a country I've gone on to travel extensively on three different trips. South Africa fills me with a deep happiness that I've found very few places in the world.
That's the question most people ask about South Africa. And for good reason — South Africa has a high crime rate and you have to guard against theft and assault in ways that you wouldn't even need to think about in other countries.
Is it crazy for a woman to consider traveling to South Africa alone? No. It's not crazy. I firmly believe that with the right research and preparation, almost any destination on the planet can be traveled safely by a woman on her own. I wrote this guide to serve as a strong resource for your research.
There are lots of South Africa travel guides for women that either downplay the dangers ("Just have common sense, you'll be fine!") or are overwhelmingly fearmongering ("DON'T GO THERE, IT'S NOT SAFE!"). I disagree with both approaches. The truth is in between, and there are a lot of safety issues specific to South Africa. You need to be cautious of panhandlers who don't just stay in one place but follow you. You can take the Gautrain, sure, but the Metrorail can be dicey. And vacuum-wrapping your luggage is usually unnecessary, but you should do it if you're flying through Johannesburg.
I have traveled South Africa several times and spent some of that time traveling alone. I've stayed safe and had a good time — then again, I'm a very experienced solo traveler who writes about solo female travel for a living. I think traveling solo in South Africa is best for experienced women travelers with a lot of solo travel experience under their belts.
Table of Contents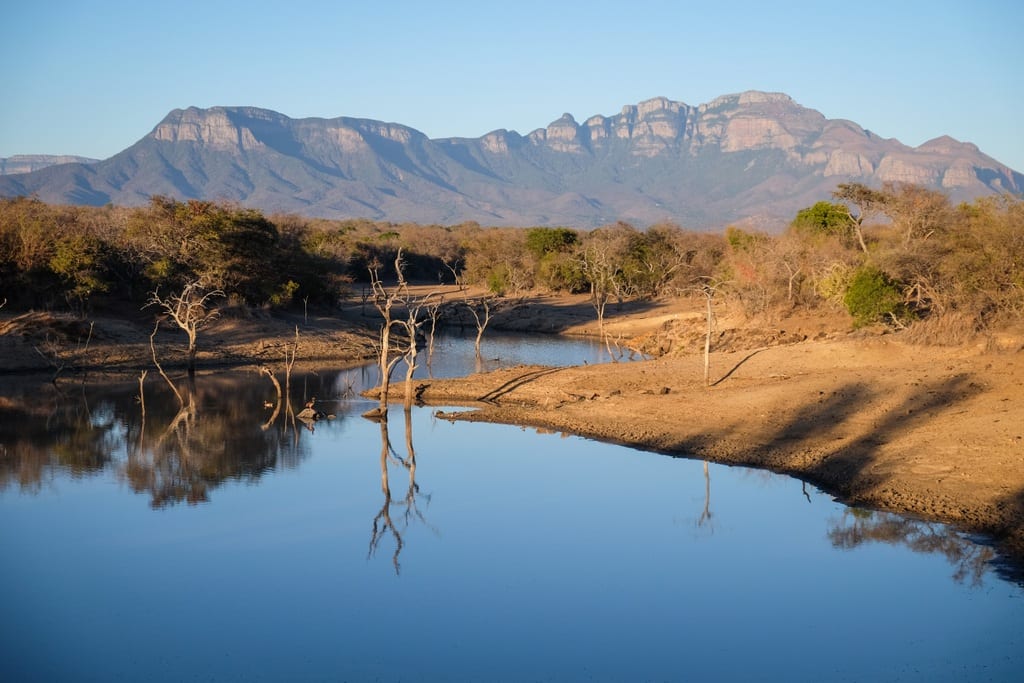 Why Travel to South Africa?
Because it is one of the most beautiful countries on the planet. I believe this fervently. South Africa doesn't get enough credit for its astounding natural beauty. The coastline, the mountains, the deserts, even Kruger is gorgeous. And Cape Town is one of the most beautifully situated cities on the planet.
Because it has some of the best wildlife viewing in the world. Kruger National Park is one of the outstanding wildlife destinations on the planet. There are tons of animals, from elephants to giraffes to zebras to lions to rhinos, and they're highly concentrated. Safari guides say that you shouldn't plan on seeing the Big Five — leopards are always the toughest — but it's a lot easier here than some of the other safari hotspots in Africa.
Because the adventure activities are outstanding. New Zealand might have the reputation of being the world's adventure capital — but South Africa has a LOT to offer (and it's cheaper here, too). Bungee jumping off the bridge in Storms River, crocodile cage diving in Outdtshoorn, paragliding off Lion's Head in Cape Town, cage diving with great white sharks in Mossel Bay, leaping off one of the world's scariest swings in Moses Mabhida Stadium in Durban.
Because the wine is some of the best in the world. South Africa is actually my favorite wine country! If you don't think you're a fan of chardonnay, wait until you try South African chardonnay, with its magical vanilla notes. Chenin blanc and Pinotage are two local standouts, and it's absurd how cheap the bottles are.
Because it's extremely affordable. South Africa is an affordable country to begin with, and on top of that, the local currency has taken some hits in the past few years. You can visit South Africa and have an outstanding, adventure-filled trip for far less than what a trip to Australia or New Zealand would cost.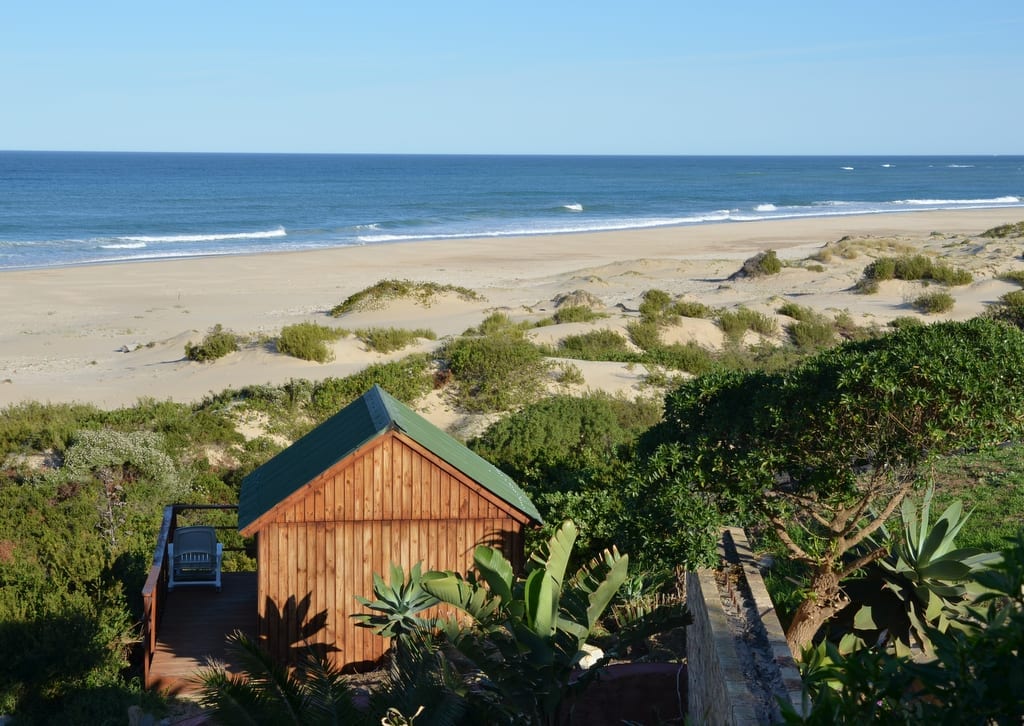 Is South Africa Safe?
There is a lot of fearmongering about South Africa, particularly in my home country of the United States. If you watch American cable news, you'd think that it's a hotbed of carjackings and robberies and that apartheid ended yesterday.
That's overblown, of course — but once you arrive and see that every home has a giant fence built around it, that may unnerve you a bit. Then talk with middle-class South Africans and hear about how much they talk about their security systems and it will unnerve you more.
South Africa has a high rate of crime, including violent crime like rape and murder. Much of it is localized (particularly in neighborhoods where no tourists will go). Here is GOV.UK (the British government's travel advisory site, which I find to be less alarmist than the US site) with what they have to say about South Africa:
South Africa has a very high level of crime, including rape and murder. The risk of violent crime to visitors travelling to the main tourist destinations is generally low. The South African authorities give high priority to protecting tourists and tourism police are deployed in several large towns. The risk of crime increases in urban areas across South Africa, particularly in central business districts in major cities, and townships on the outskirts of major cities. A higher state of awareness is required if travelling through these areas. Most cases of violent crime and murder tend to occur in townships remote and isolated areas. Consult a reliable tour guide if you visit a township.
And there are outlying incidents — when I was on the Blue Train back in 2012, one of most luxurious trains in the world, farmers protested by throwing rocks at the train, breaking the windows of some of the cabins. Nobody was hurt, though glass shattered all over my friend's cabin. (I was in the shower and missed the whole thing.)
One thing I find in my travels is that so many people associate 90s conflicts with today. Colombia is a perfect example of that — people assume that the drug wars and kidnappings of the 90s are still in full swing. So a lot of people, particularly of older generations (i.e. your parents) haven't heard much about South Africa on the news since the end of apartheid, and those images are burned into their head.
In the past decade, only two stories about South Africa got mainstream coverage in the US: the death of Nelson Mandela and Oscar Pistorious murdering his girlfriend. Not exactly stories that extol the beauty of the country.
South Africa can be traveled safely — but you need to know about this context. Read on for how to stay safe in South Africa.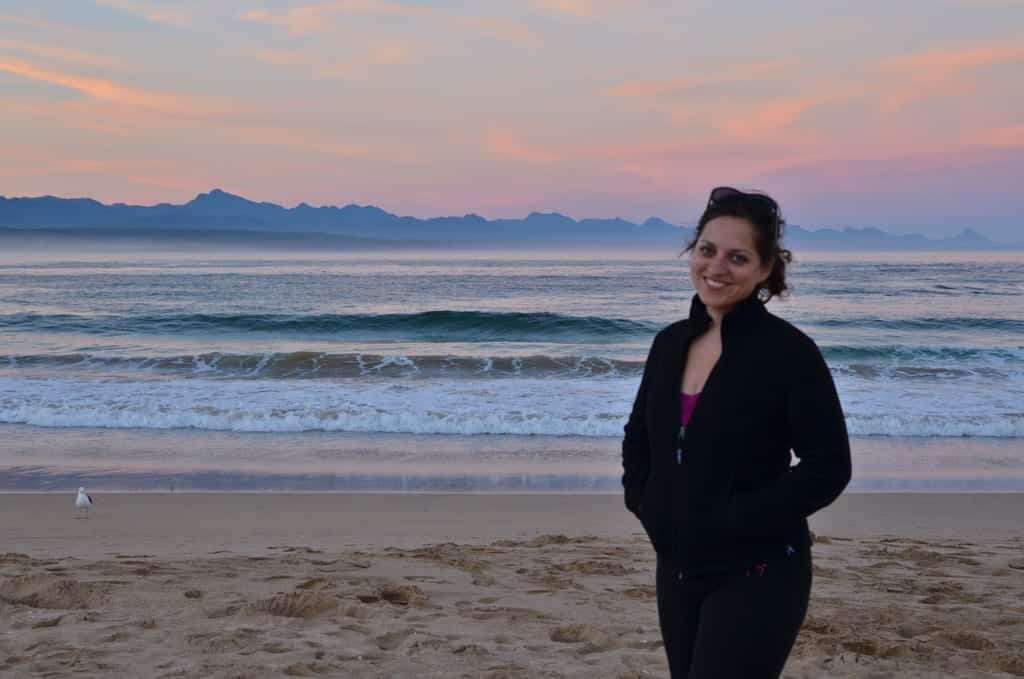 Is South Africa Good for First-Time Solo Female Travelers?
I do not recommend South Africa for first-time solo female travelers. This is a country where you have to be on your guard constantly, particularly when it comes to theft, and I think first-timers are better off getting their feet wet in another destination.
Instead, if you have your heart set on South Africa, I recommend that you join a group tour instead.
G Adventures offers dozens of tours to South Africa. I have traveled with G before and recommend them, as they employ local guides, focus on sustainability, and keep their tour sizes small. They're a lot of fun, too! Here are some of their South Africa tours:
(17 days, Johannesburg to Cape Town) — This budget, 18-30-somethings trip covers most of the major highlights in South Africa, including safari in Kruger, with a quick Swaziland detour. You can also do the Johannesburg to Durban half(9 days) or the Durban to Cape Town half(10 days). (17 days, Cape Town to Johannesburg) — This trip takes you to some of the most stunning parts of the country and includes hiking in the Drakensburg Mountains, the Tsitsikamma Rainforest, plus stops in Lesotho and Swaziland. (13 days, from Johannesburg) — This tour combines safari time in Kruger and Swaziland with beach time in Mozambique.
See all their South Africa tours here.
A less structured tour option is the Baz Bus.
The Baz Bus is a hop-on, hop-off backpacker bus that travels along the coast and drops you off at hostels. While I have never used it, several of my female colleagues have and they've loved it. I've always wanted to try the Baz Bus, and I would definitely use it if I planned a South Africa trip that traveled along the route.
The hop-on, hop-off bus route travels from Cape Town to Johannesburg and reverse, including popular towns along the Garden Route and harder-to-reach spots like Cintsa and Coffee Bay on the Wild Coast.
You can add on a Kruger National Park safari or a number of other day tours, rounding out the most challenging part of traveling solo.
Is South Africa Good for Experienced Solo Female Travelers?
Yes! South Africa is fantastic for women who have already traveled solo! I did my first solo travels in South Africa after I had a few years of solo travel experience under my belt (as well as 10 days traveling with a group in South Africa) and I didn't have any issues whatsoever.
If you're an experienced solo female traveler, you can do whatever you want. Nothing in South Africa is too touristy for you. Oh, and don't think you're too good for the hop-on, hop-off bus in Cape Town — I actually think it's one of the best ways to see Cape Town! I've done it on two different trips!
How to Get Around South Africa as a Solo Traveler
It can be a challenge to get around South Africa — the public transportation here isn't nearly as good as Europe, for example. Public transportation is limited in some destinations and nonexistent in others. So what's the best way to get around the country?
You can get around by flying and using public transportation. If you're basing in a few areas during the trip, you can get by this way. South Africa has tons of domestic airline routes, including on budget airlines like Kulula. I went on safaris that picked me up from Hoedspruit airport; I got around using Uber in Johannesburg, Cape Town, and Stellenbosch; and while a local friend drove me the hourlong journey from Cape Town to Stellenbosch, I could have hired an Uber or private car to do the same.
In Johannesburg I enjoyed taking the Gautrain, a sleek, modern train running between the city center and the airport. I do not recommend taking the Metrorail, the train system in and around several South African cities, due to the poor infrastructure and risk of theft.
For longer distances, you can get around on South Africa's bus networks. Two bus lines are Greyhound South Africa and Intercape. I took Intercape from Cape Town to Knysna and back, and though it was a long ride (eight hours each way!), it was fairly comfortable. (Interestingly, Intercape is a Christian business and there's a prayer before the journey.)
You can rent a car. South Africa is such a great country for a road trip — I loved my road trip along the Garden Route! It gives you the maximum freedom, and so much of the fun is stopping at the bizarre places along the road (you MUST read about my visit to Ronnie's Sex Shop). Keep in mind that in South Africa they drive on the left.
If you rent a car, avoid driving in the major cities at night. While carjacking is no longer as big of a threat as it used to be, it still happens in rough neighborhoods today. Some of my South African friends don't stop for red lights in certain neighborhoods at night. Since you don't know the neighborhoods, avoid driving in the major cities at night.
Smash-and-grab car robberies are not uncommon. For that reason, keep valuables out of sight in your parked car. In fact, you might want to avoid keeping ANYTHING in your car altogether.
Finally, there's the Baz Bus, a backpacker bus that takes you along the coast and from hostel to hostel. The good thing about the Baz Bus is that it stops exclusively in destinations for tourists, it connects you to a network of travelers, and it takes you from hostel to hostel so you don't have to worry about additional transport. (And South African hostels often have private rooms if dorms aren't your thing.)
I've never taken the Baz Bus, but I've always wanted to! If I plan another trip along the route that the Baz Bus takes, I'll definitely try it.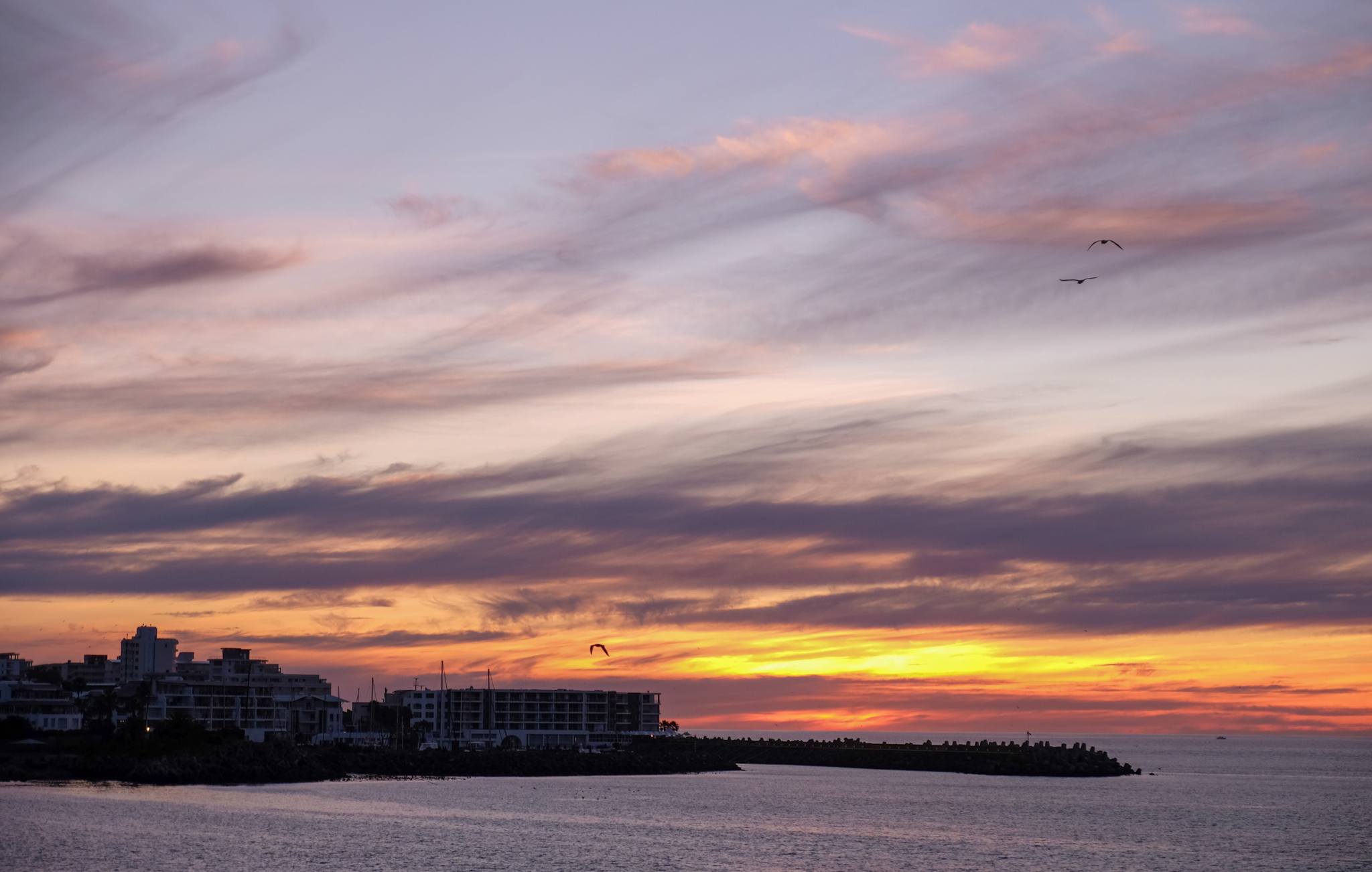 Travel and Safety Tips for South Africa
My #1 tip for solo female travel in South Africa is to not put yourself in isolating situations. Every time I go to South Africa, this is something that locals frequently warn me about. If I were riding a motorbike around Thailand or Italy and saw a gorgeous empty beach, I wouldn't hesitate to go down and take some photos — but this is something that I wouldn't do in South Africa due to the risk of robbery or sexual assault.
Stay in places where people are around. That's the single best thing you can do to keep yourself safe.
Get a SIM card from Vodacom. SIM cards are important because they help you navigate around cities and allow you to call Ubers. Get a big data package — it's cheap here. Remember to bring your passport to the store.
Use UberBLACK when you can. Uber was a game-changer for South Africa — it made it possible for locals to get reliable taxis. While UberX is dirt cheap, UberBLACK is staffed by professional drivers. Rides on UberBLACK cost twice as much as UberX, but they're still cheap enough to be worth it. Uber is available in most major cities in South Africa, including Cape Town, Johannesburg, Pretoria, Durban, Port Elizabeth, and Stellenbosch.
I had one scary experience with an UberX driver in Cape Town who didn't know what he was doing and got lost. I demanded he take us back to the restaurant where he had picked us up. After that, I only hired UberBLACK drivers and didn't have any incidents.
Do not walk around alone after dark. This is often given as advice to women traveling alone anywhere, which I think it ridiculous — most cities are perfectly safe to walk around alone. I wouldn't think twice about walking alone at night in Paris or Buenos Aires or Bangkok or New York, where I live. But South Africa is different. You shouldn't really walk around alone after dark at all; if you're in doubt, ask a staff member at your accommodation or restaurant. Just use Ubers for ridiculously short distances; drivers are used to it.
Panhandlers will often get up and follow you in South Africa, sometimes for a long time. This is unusual and it scared me the first time it happened, but my local friends kept me calm. If this happens to you, just ignore them and keep walking. 99% of the time they will eventually lose interest and leave you alone.
People will often scam you by offering to help you in an airport or finding an ATM in a tourist area, then will ask you for a tip. If you say no, they'll become angry and make a scene until you give them money. If anyone offers to help you in a tourist zone, you can say yes, but be prepared for this to happen.
Consider vacuum-wrapping your luggage if you're transiting through O.R. Tambo Airport in Johannesburg. I never wrap my luggage anywhere else, but I do here. It's not uncommon for luggage to be burglarized while in transit, but thieves are less likely to choose a wrapped bag and make it obvious. As always, keep all your valuables in your carry-on luggage.
Know that late afternoon can be a popular time for petty crime. Not everywhere — but some neighborhoods, including the highly Instagrammable neighborhood of Bo-Kaap in Cape Town, tend to have more crimes take place during the late afternoon hours. If you're in one of these neighborhoods, the locals will tell you that you should get going.
Driving requires extra caution. Smash-and-grab robberies in cars are common; you're best off keeping nothing in view in your car when it's parked. Carjacking still happens today, though it's less common than it used to be and is usually confined to certain neighborhoods. It's best not to drive in cities at night.
Don't visit a township without a guide. Plain and simple. Visiting a township alone opens you up to the risk of theft.
There was a drought on the Western Cape a few years ago, so bad that public restrooms in Cape Town offered hand sanitizer in lieu of water. These regulations were relaxed in October 2018 when the situation improved, but you should make an effort to minimize your water usage while in South Africa.
Listen to your safari guides. It may seem safe on safari, but that's only because your guides are in control of the situation. NEVER get out of the safari vehicle unless your guide tells you it's safe to do so. Be careful about standing up unless you're in a vehicle with a roof.
Many of South Africa's beaches have strong currents but there is often no signage reflecting this. Only swim in the ocean after you confirm with locals that it's safe to do so.
Be careful about your drinking. Drink less than you ordinarily would at home — two drinks is a good limit. Only take drinks from bartenders, never take a drink from a stranger, and always keep it with you and keep an eye on it.
Be cautious about wine tourism in South Africa. Getting intoxicated means that you lose your inhibitions, which may make you susceptible to theft or assault. I recommend doing wine tasting as part of a tour — there are lots of great wine tours based in Cape Town, as well as the the hop-on, hop-off Vine Hopper wine tasting tour in Stellenbosch — but try to keep your consumption low. There's no shame in not finishing your sampler glass — or spitting!
Don't flash your valuables or wear expensive jewelry. If you're out taking photos with an expensive-looking camera, be extra cautious. Only take out your camera and phone when you need them — don't walk around absentmindedly with them in your hand.
Keep an eye on your belongings at all times. If you carry a purse, hold it close to you. I recommend a crossbody purse, made out of a tough material like leather or fake leather, that zips shut. I recommend many purses in this post. Never let it hang behind you — always keep it in a place where you can see it, and keep your hand on it if you're in a crowd.
If you carry a wallet without a purse, don't keep it in your back pocket. This is obvious to thieves and they will grab it and run.
If you use a small backpack, lock it. I use a Pacsafe backpack where you can lock the compartments shut.
If someone robs you, GIVE THEM WHAT THEY WANT. Things can be replaced. Nothing is worth your life.
Keep your valuables locked up in your accommodation and only take with you what you need that day. I do this with my Pacsafe Travelsafe and I consider it the most important thing I pack. Keep an extra debit card and at least $100 hidden in obscure parts of your luggage.
Get an extra debit card. You should have two debit cards to two different bank accounts. If you only have one, I recommend you get a debit card from Transferwise. Keep a few hundred dollars in your account, hide the card deep in your luggage, and use it if your primary debit card is stolen.
Bring a Speakeasy Travel Supply scarf. These scarves are one of the best ways to hide your valuables. They come with a secret pocket for your passport or other valuables that no thief will ever know about. Check out the ones I designed here.
Never leave your bags anywhere unattended. Even if you're used to asking someone to watch your things while you use the bathroom in a coffeeshop at home, don't do that in South Africa. Take your belongings with you. If you're keeping your bag under the table or otherwise out of sight, keep it between your feet or hook the strap around one of the chair legs.
Don't carry tons of cash around with you. You can use credit cards almost everywhere in South Africa, and carrying lots of cash leaves you vulnerable to theft. Don't be the traveler who loses her wallet and the $500 in it.
Only use ATMs at banks during the day, indoors. Don't use standalone ATMs in convenience stores. Not only do they leave you susceptible to robbery, if your card gets eaten, it's a lot easier to retrieve it from a real bank's ATM. If you can't find a bank, use an ATM in a shopping mall.
The internet in South Africa is not great. It's a lot better than it used to be, but lots of hotels and businesses offering wifi still have absurdly low data caps. Know this if you're planning to work or do a lot of uploading in South Africa. I find having a SIM card with a big data plan can be a good substitute for this, especially if you tether.
Are you gluten-free? You can definitely survive in South Africa (and my gluten-free friend Beth ate well), but know that a lot of people in South Africa follow a wheat-free diet as opposed to a gluten-free diet. It's a bit bizarre that a lot of restaurants know how to avoid wheat but don't know anything about gluten, so make sure you explain your allergy.
Malaria is present in a few parts of South Africa, including Kruger National Park. This is the South Africa malaria map from the Center for Disease Control in the US. Some travelers choose to take malaria pills and some choose not to. Some people choose to get a yellow fever vaccine as well. I'm not going to tell you what to do because that's a conversation you and a medical professional should have. I recommend seeing a travel doctor.
Get a digital guidebook and keep it on your phone. Even today, I always keep a guidebook PDF on my phone — it's great for calculating approximate time of journeys, knowing what days places are closed, and it lists medical centers you should go to in case of emergency. I'm a big fan of Lonely Planet guidebooks — get the digital version of Lonely Planet South Africa, Lesotho and Swaziland. If you're traveling in Namibia, Botswana, or other surrounding countries, check out Lonely Planet Southern Africa.
Spend extra money on staying safe. If it costs you money to take an Uber rather than walk a short distance, or to stay in a hotel in a nicer neighborhood, do it. It's worth the peace of mind. Don't pinch pennies on your safety.
Most importantly, you have no obligation to be nice to anyone. Women often feel the need to be nice and please people at all costs. You don't have to anywhere — especially so in South Africa. If anyone is making you feel uncomfortable, just leave. Trust me — you won't be the rudest person they meet that day. And so what if you were? You're never going to see them again.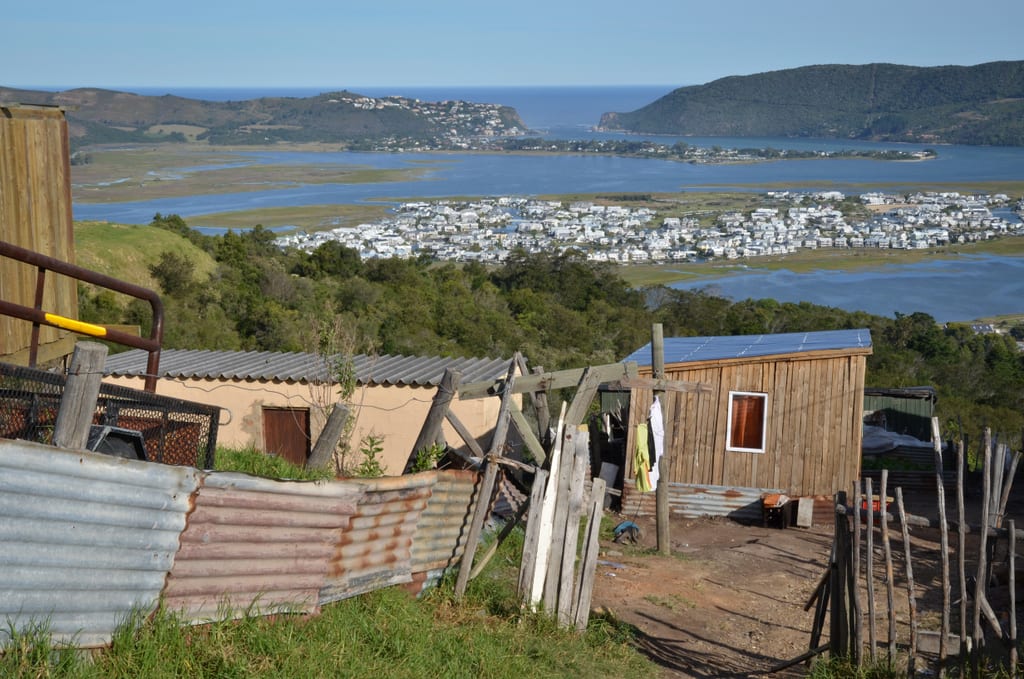 Traveling Ethically in South Africa
Many people traveling to South Africa plan to visit a township, volunteer, or do some kind of work that helps the less fortunate. While many people have the best intentions, acting on these desires can often cause more harm than good.
Look out for slum tourism masquerading as a cultural activity. In South Africa slum tourism often takes the form of township tours. I've personally visited townships in Johannesburg, Cape Town, and Knysna, pictured above (all as part of campaigns with South Africa Tourism). While some township tours are based on genuine cultural exchange and provide much-needed income to the community, others treat locals like human zoos or don't compensate them fairly.
It's not easy to discern whether or not a township tour is ethical. When researching try to find out where the money goes, if the company is partnered with a local organization, and the size of the group (small is ideal). Small, local companies are best. One company I've seen highly recommended is AWOL Tours in Cape Town.
Be very wary of voluntourism. Many people want to go to South Africa so they can volunteer and make the world a better place. Unfortunately, too many of these tours have amateurs performing work that should be done by professionals. When you're building a school with no masonry experience, locals will often have to tear down badly built walls and do it themselves.
The best kind of short-term voluntourism is by skilled professionals performing their work for people who don't usually have access — like healthcare professionals.
Do not photograph children. And definitely do not post their photos on the internet. Children are too young to consent, and they do not exist for your entertainment. I personally no longer photograph children unless their faces are obscured or they're part of a crowd scene.
Do not visit orphanages. This is one of the most destructive, cruel, and ego-driven activities in travel. Wealthy white travelers get their photos hugging smiling poor black orphan kids (who might not even be orphans, and are kept from their families to keep the sympathy money rolling in. Best case scenario, if it's a legitimate and decent orphanage, you're hurting the kids by getting close to them and then departing, leaving them to struggle with forming relationships in the future. Do not go to orphanages — not in South Africa or anywhere else on the planet.
Be very wary of animal activities. The ideal animal activities have you observe the animals and not interact — activities like safaris. The worst activities involve you walking with lions, or getting up close with sleeping (likely sedated) animals for photos, which I did once and now regret.
Do not geotag rhinos. Rhinos are an endangered species susceptible to poaching. Revealing their geographic location — like on Facebook or Instagram — can put them in danger. However, some of the private reserves openly advertise their rhinos and have them guarded 24/7. Talk to your safari guides and see what they suggest.
What people need the most is resources for their own people to build a better future. Kids should grow up with role models who look like them and are from their community — not strangers who drop in for photo ops. And the best way to do this is to donate to a legitimate local charity so they can use the money themselves. Charity Navigator is a good resource for researching charities.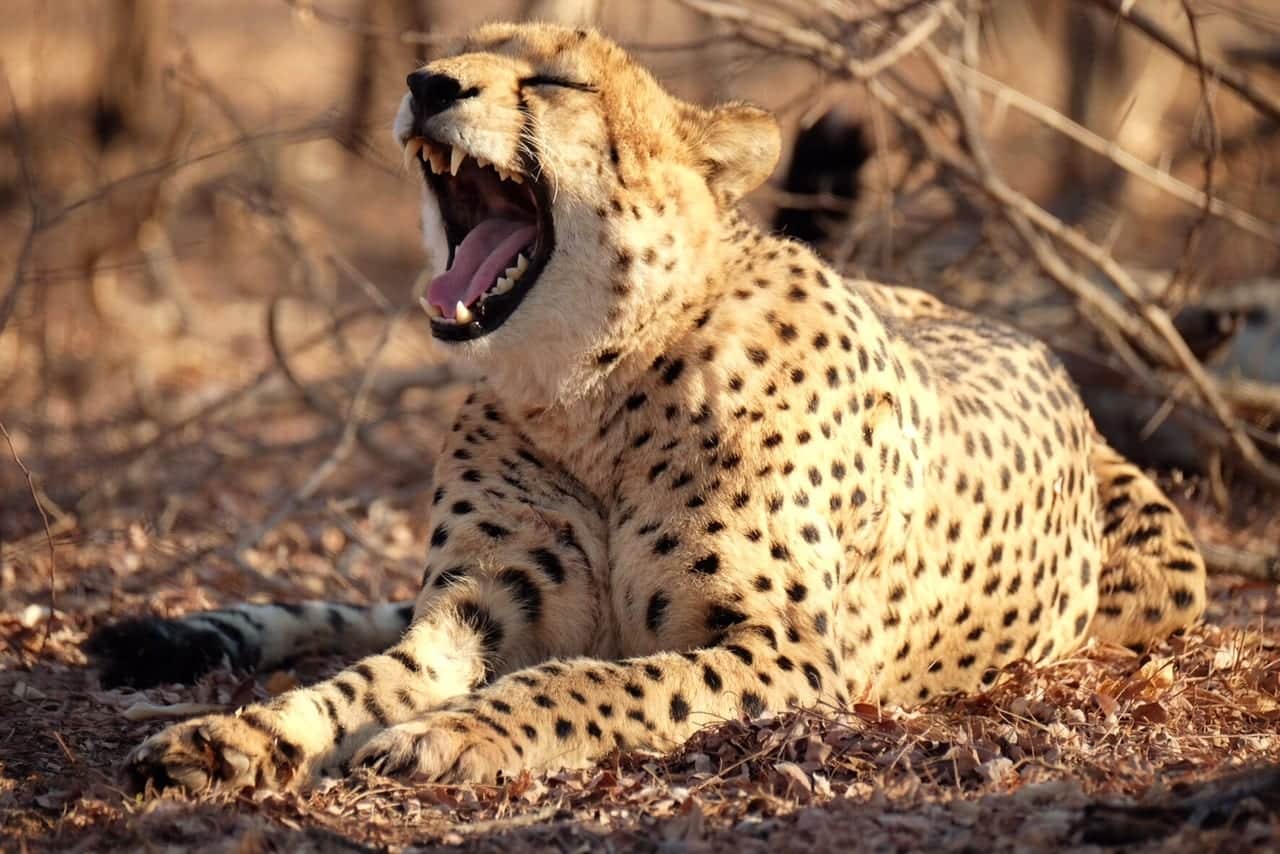 The Best Experiences in South Africa
Seeing animals in the wild. I yelped with joy the first time I saw a herd of impala leaping across the grass. There's something about seeing these animals in the wild that turns you into a child again. Baby elephants are so playful; lions are so regal. Seeing endangered rhinos is particularly moving.
Seeing Cape Town from a helicopter. Some cities are better to see from a helicopter than others — and in my opinion, Cape Town is the BEST city on the planet to see from above. Go in the late afternoon for the best light over the city.
Swinging from the top of Moses Mabhida Stadium in Durban. This is one of the most terrifying-looking swings in the world — not for the faint-hearted! An adrenaline rush like no other. If you're not into it, watch your friend do it and giggle at their screams.
Cage diving with crocodiles in Oudtshoorn. Get lowered into a pool filled with crocodiles as they lazily swim around you — and later, get told that you're crazy by your friends and family.
Stopping at wineries and sampling the libations. South Africa not only has some of the most delicious wines in the world — it also has excellent value for money. If you're road tripping, consider dropping by little wineries and having samples costing the equivalent of a few dollars.
Watching the penguins play in the surf at Boulders Beach. Just south of Cape Town on the Cape Peninsula is a beach where penguins play! Boulders Beach is a great spot in between visiting Hout Bay and the Cape of Good Hope. The penguins even surf!
Trying some animals you've never tried before. Ever had zebra steak? Or kudu? Or springbok? Or warthog? This is the place to do it. They are all delicious.
Finding the perfect souvenirs at the Watershed. One good reason to save Cape Town for the end of your trip is to go souvenir shopping at the Watershed by the V&A Waterfront, which is filled with more than 150 booths by local artisans. The stuff here is NICE. You can get everything from clothing to jewelry to housewares to kids' toys, all from local creators.
Where to Go in South Africa
It's so hard to narrow down my favorite places in South Africa! I have tons that I love.
Cape Town — Truly one of the world's magnificent cities, and so beautiful that it will make your heart ache. Cape Town is gorgeous and artsy and adventurous and filled with good food and wine. The top of Table Mountain provides one of the best Instagram spots in the entire nation. Cape Town's neighborhoods are pretty diverse as well, and there are so many good day trips within a short distance.
Kruger National Park — If you're coming to South Africa for the first time, you should prioritize going on a safari, and this is where to do it. Kruger itself is the size of Israel or New Jersey, but it's surrounded by private wildlife reserves with safari lodges. Do a day trip into the park itself if you can; I found the wildlife there to be the most concentrated of all.
Johannesburg — Is it worth it to go to Johannesburg? It's not for everyone, but I actually like this city a lot! Johannesburg is home to the Apartheid Museum, worth visiting to understand the context of South Africa today, as well as the only street home to multiple Nobel Prize winners (Vilakazi St. in Soweto), and I love the boutique-and-restaurant-filled Parkhurst neighborhood. Johannesburg also home to one of my favorite boutique hotels in the world, 54 on Bath.
The Garden Route — The Garden Route is a collection of small towns strewn along the Western Cape, between Cape Town and Port Elizabeth. This route is home to gorgeous scenery, excellent little towns, and some of the best hostels in the country. I particularly love the forested town of Knysna, the beachside town of Plettenberg Bay, the endless beach at Sedgefield, the Tsitsikamma Forest in Storms River, the surf spot of Jeffreys Bay, and though some don't consider it part of the Garden Route, the dusty, ostrich-filled town of Oudtshoorn.
Durban — This city is often compared to Miami — it's a city with high-rises, a huge beach, and warm weather year-round. Durban is also home to South Africa's Indian community, and you can get delicious Indian food anywhere you look here. Be sure to try a bunny chow (curry in a hollowed out loaf of bread) — you're supposed to maul it while holding it in your hands!.
The Wild Coast — This stretch of the Eastern Cape earned its name — the sea has carved out the landscape into craggy nooks, and just getting here on the bumpy roads can be a challenge. I particularly love the town of Cintsa; the towns of Coffee Bay and Port St. Johns are worth visiting too.
Stellenbosch — This is the center of wine in South Africa, and it's also a fun university city. Stellenbosch is a great place to visit at the end of your trip, where you can spend your days chilling out, wine tasting, and eating good food. Nearby Franschoek makes a nice side trip.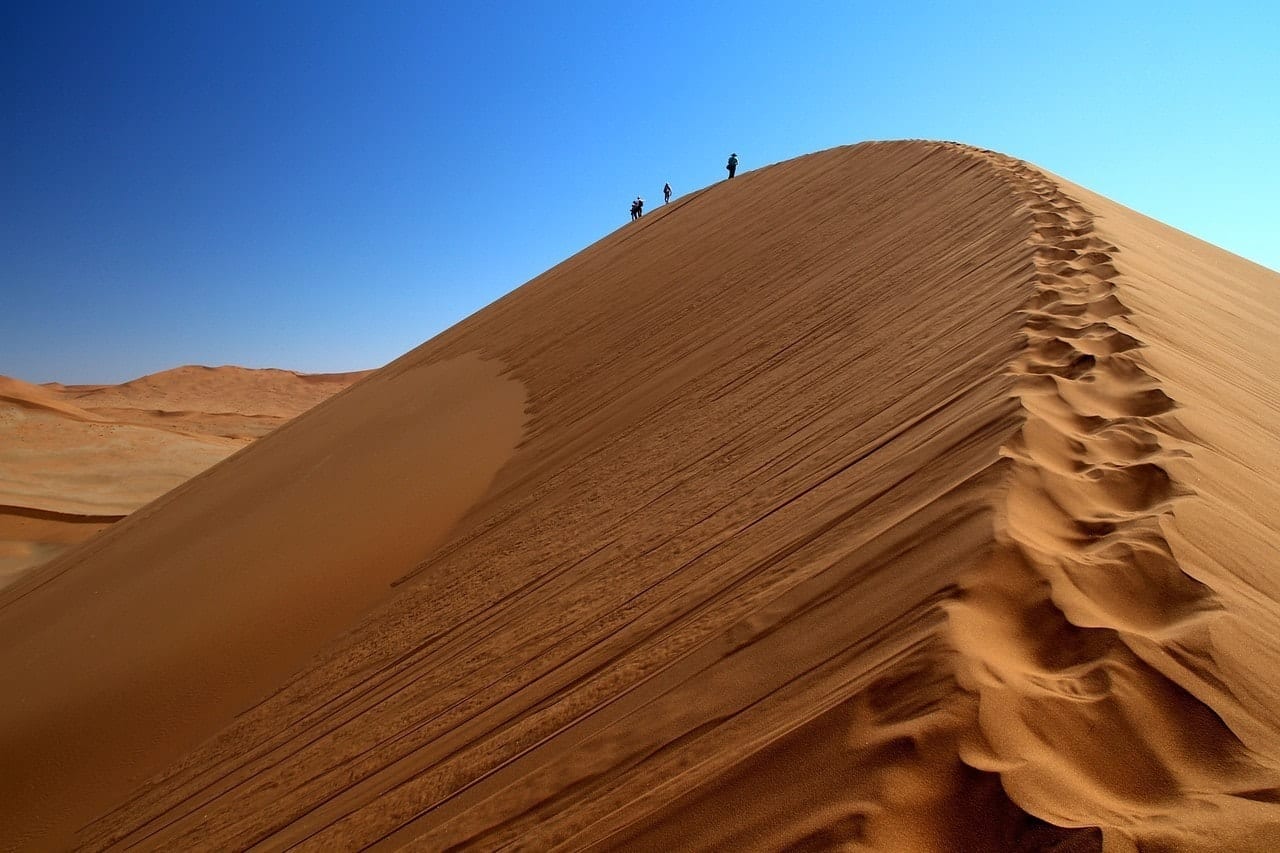 Sossusvlei, Namibia (via Pixabay)
Where to Go After South Africa
If you've already traveled this far, why not see another country or two? You can easily spend a month in South Africa seeing new places every day, but if you want to visit another country, South Africa pairs very well with the following destinations:
Namibia. Namibia's brilliant sand dunes make a great contrast to South Africa. Visit the Sossusvlei for incredible photos of the sand and the famous Deadvlei (dead trees), then head to Swakopmund for adventure on the coast, or continue the safari fun with a trip to Etosha National Park.
Victoria Falls. Located on the Zambia/Zimbabwe border (yes, you can visit both), the thundering falls are home to dozens of adventure activities, from whitewater rafting to microlighting to bungee jumping. It's possible to do a side trip to Botswana's Chobe National Park from here.
Botswana. If you want more elephants in your life, Botswana is one of the best destinations in the world for seeing them. Chobe National Park and the Okovango Delta are both rich in elephants, as well as other wildlife. Botswana is some to some excellent high-end safari resorts.
Mozambique. Mozambique is home to the most brilliant white sand beaches in Africa. Travel in Mozambique is rough and takes forever — if you want it to be easier, do as South Africans do and plan a beach getaway at a resort near Vilanculos or Inhambane.
Eswatini (Swaziland) and Lesotho. The two small countries nestled up against South Africa are each worth visiting in their own right — Eswatini (it renamed itself in 2018, but the name change has been slow to pick up internationally) is home to outstanding safari and wildlife opportunities; Lesotho good to visit for mountain views and pony trekking.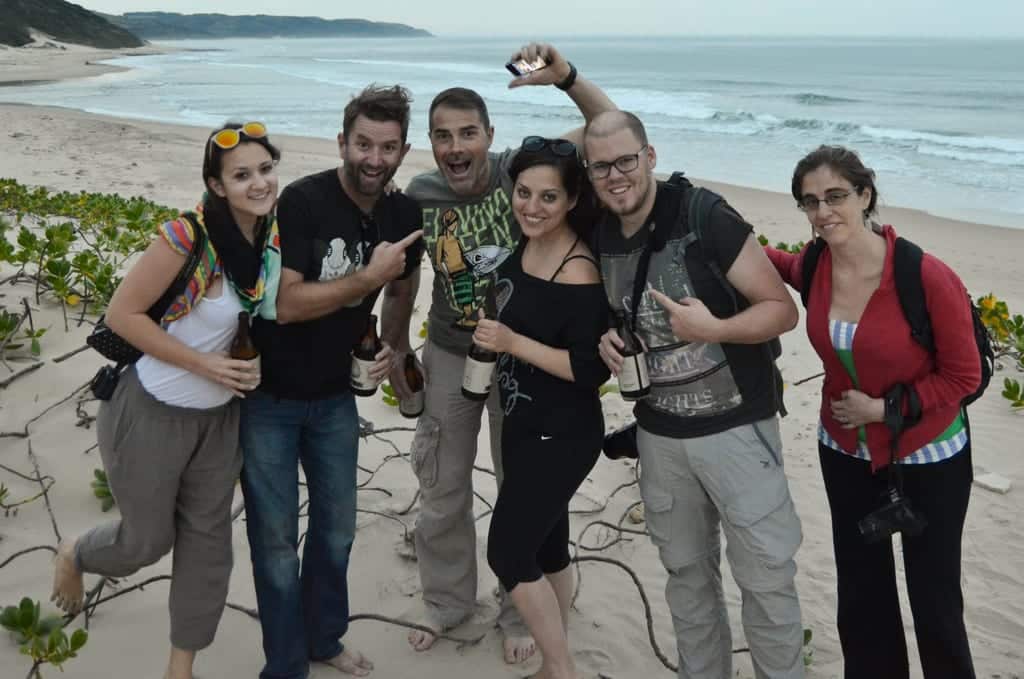 How to Meet People in South Africa
If you're looking to meet people in South Africa, you're in luck — South Africans are awesome! They are so warm and friendly and open to meeting people. Befriend a local and you'll be invited to a braai (barbecue) in no time.
Consider staying at a social hostel. You don't have to stay in a dorm — South Africa has tons of excellent hostels with private rooms, for surprisingly good rates. Two of my favorite social hostels in South Africa with private rooms are Afrovibe Beach House, right on the beach in Sedgefield on the Garden Route, and Buccaneers Lodge and Backpackers, right on the beach in Cintsa.
Go on safari. When you're on safari you'll probably be sharing a vehicle with the same people twice a day — it's a great way for friendships to spring up. I'm still in touch with a lot of people I met on safari.
Join tours. Tours are a great way to meet new people! I probably made the most friends on my Vine Hopper wine tour in Stellenbosch, then promptly forgot them by the next day. Ha.
Look for Couchsurfing meetup events in South Africa. Couchsurfing isn't just for free accommodation — they also put on meetup events where everyone is welcome. I've gone to these kinds of events all over the world.
Join a meetup on Meetup.com. Whether you're into travel, running, movies, board games, or just want to meet a group of nice people, there's a Meetup for that.
Put out feelers on social media. Often a friend of yours will have a cousin or friend living in South Africa who will offer to meet you for coffee, just so you know someone. Take advantage of this if you can.
Tinder. If you're looking to date or hook up, have fun! South Africa is full of beautiful people.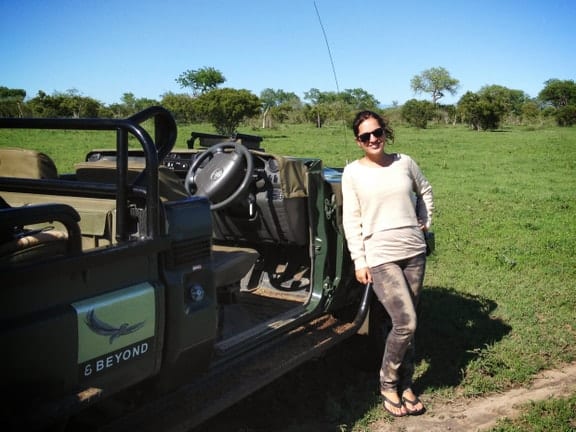 What to Wear in South Africa
There are lots of countries where you need to dress carefully, but South Africa is not one of them. You should be thoughtful in what you wear, but you don't need to dress up for a fashion-conscious country, like in Italy, nor do you need to be hyper-focused on covering up, like in more conservative countries.
That doesn't mean that South Africans don't have style — FAR from it! Go out in Rosebank in Johannesburg or Camps Bay in Cape Town and you'll see fashionable people dressed to the nines in brightly colored patterns! You can have fun with fashion in Cape Town and Rosebank, but you won't feel left out if you keep things simple.
Safari is one place where you should pack carefully. You can't exactly pop into H&M when you're in the middle of the bush! Since safaris take place at dawn and dusk, the temperature will vary enormously and you'll want to wear layers for the different temperature changes.
Neutral colored, layered clothing. This doesn't mean you need to go out and buy an all-khaki outfit for safari! Black works just fine; blue jeans are fine. Just don't wear a neon yellow-and-pink-striped top. I usually wear dark green jeans, a tan t-shirt, a light tan jacket and my black puffer jacket on top.
Uniqlo down puffer jacket. I LOVE this little jacket! It's so versatile and packs down so small. It was the perfect top layer for safari.
Boots. I brought a pair of Steve Madden combat boots, bought secondhand on Poshmark. You can get away with sneakers.
Sun protection. Bring a wide-brimmed hat (preferably one that has a strap or holds tight to your head), sunblock, SPF-containing lip balm, and sunglasses. Pull your hair back; your hair will go crazy in the wind if you leave it down! I usually wore mine in a braid.
What else should you pack for South Africa?
Comfortable shoes. I have bad arches so almost everything I own is from The Walking Company. Depending on where you go in South Africa, I highly recommend their orthotic flip-flops (yes, orthotic flip-flops exist and they are a GAME-CHANGER!), black ABEO flats (this brand is outstanding and they have excellent arch support) or a pair of boots. If you plan on hiking, you'll want to bring hiking boots.
Speakeasy Travel Supply scarf. These beautiful scarves are designed and sewn by my friend and have a hidden passport pocket in them that no thief will know exists. I love these scarves (I even designed my own!) and they are so good at keeping your valuables hidden.
Crossbody purse. I recommend using a crossbody purse, made out of a tough material like leather or fake leather, that zips shut. This is the kind of purse that is much harder for thieves to snatch. I recommend many purses in this post.
Light jacket. I found my little leather moto jacket to be ideal for South Africa in the winter — warm enough when paired with a scarf on a chilly but clear July day in Cape Town. On safari, where we were in the cold more often, I preferred my Uniqlo down puffer jacket.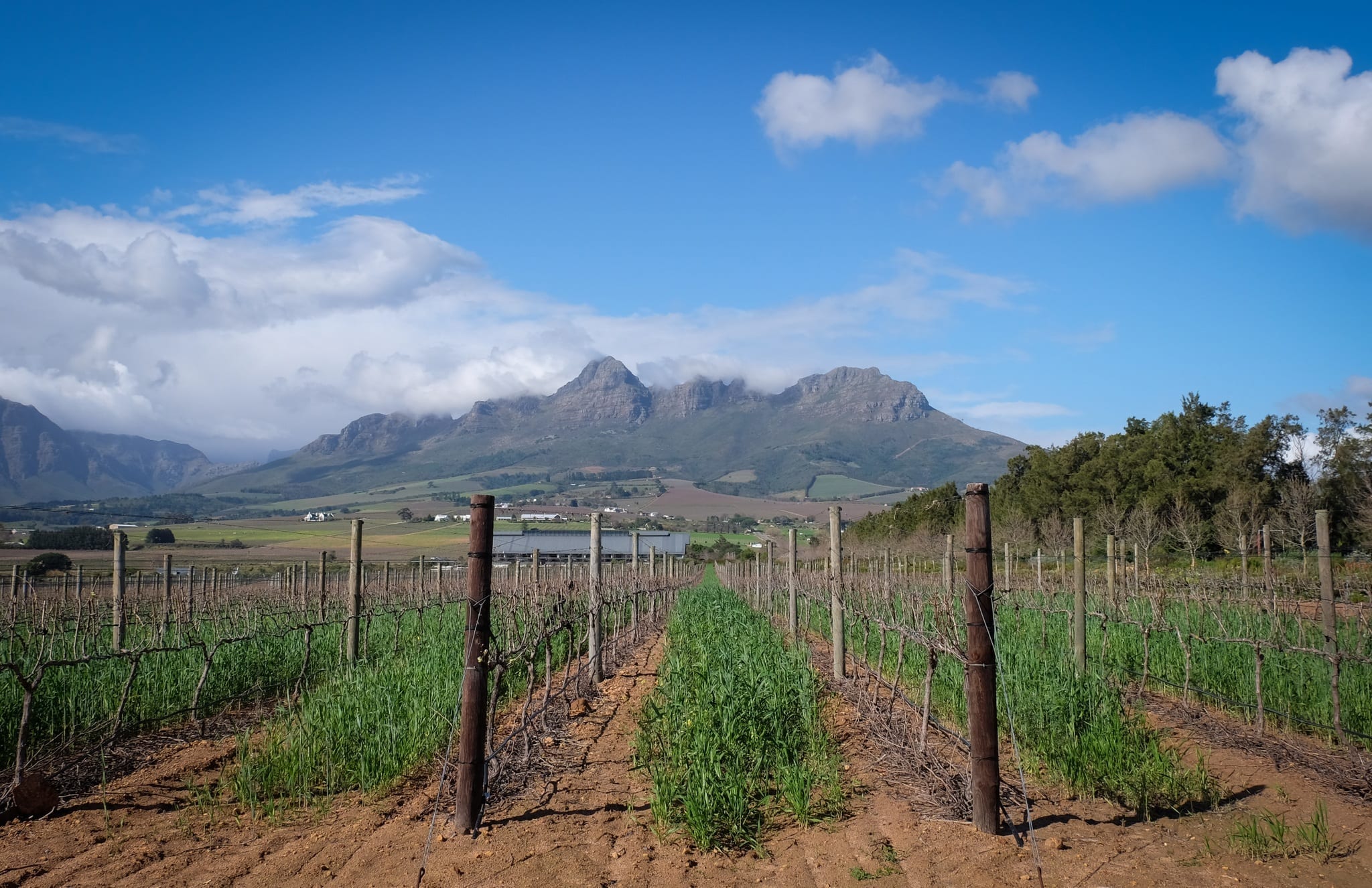 Travel Insurance for South Africa
Travel insurance is vital for trips to South Africa — or any other country. If you get appendicitis while in Durban or break your ankle while hiking up Table Mountain, travel insurance will help you in your time of need and protect you from financial ruin. If you need to be flown home, it could save you well over $100,000.
And it's not just about injury. If you get robbed, travel insurance can refund you for what was stolen from you. If your flights are cancelled due to weather, travel insurance can refund you. And if you have a death in the family and need to get home immediately, travel insurance will help you get home fast. I use and recommend World Nomads travel insurance for trips to South Africa.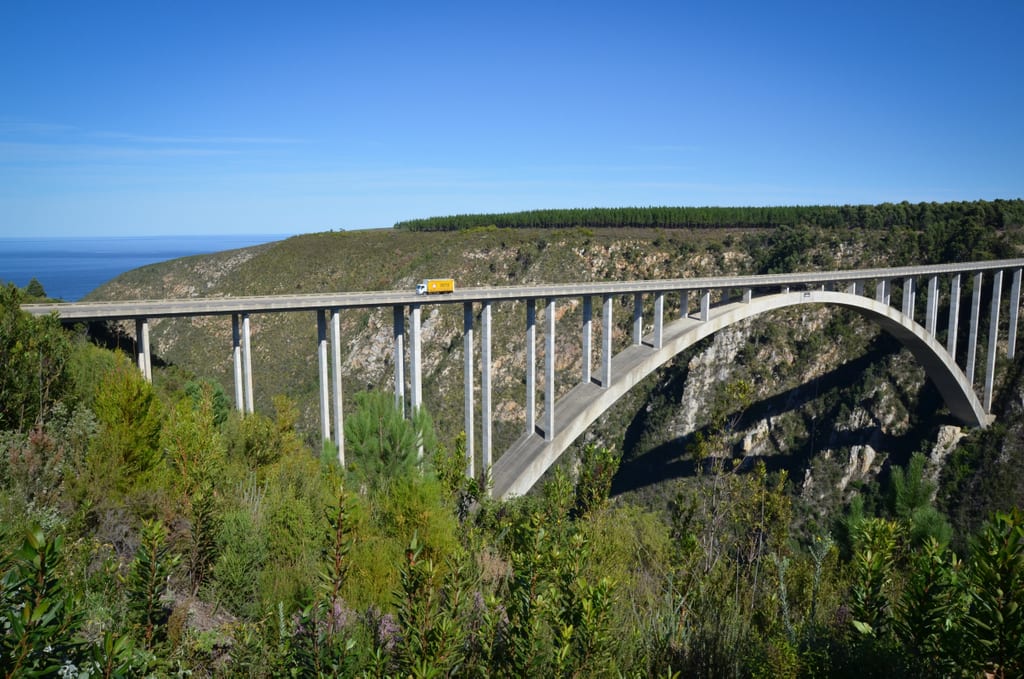 The Worst South Africa Travel Tip and What to Do Instead
I often see the book Disgrace by J.M. Coetzee recommended for people traveling to South Africa. It's a book by a South African author taking place in South Africa, and it won the Nobel Prize in Literature, so why not read it?
The truth? THIS IS THE WORST BOOK YOU CAN POSSIBLY RECOMMEND. It's about a professor sexually coercing his much younger student, then he loses his job, then his daughter gets gang-raped in the countryside. It's literally the book I would give to someone I wanted to scare away from ever traveling in South Africa.
If someone recommends that book to people planning a trip to South Africa, either they haven't actually read it or they are grotesquely tone-deaf.
Instead, read Born a Crime: Stories of a South African Childhood by Trevor Noah. This book is so good it's unreal. Trevor Noah has a unique story — as the son of a black mother and white father born in 1984 during Apartheid, his existence was literally a crime. He had to live in the shadows for much of his life until Apartheid ended.
This book is about Noah's search for identity and his unusual upbringing. Hustling and performing as a kid, being the odd one out in his large family, protecting his mother from domestic violence. It's riveting — and as he's a comedian, the book is both heartfelt and hilarious. There is no other book like this, and it gives you an introduction to so many aspects of South African life.
I particularly recommend getting this as an audiobook. In the audio version Noah does so many different voices, accents, and speaks different languages — it's a pure joy to hear.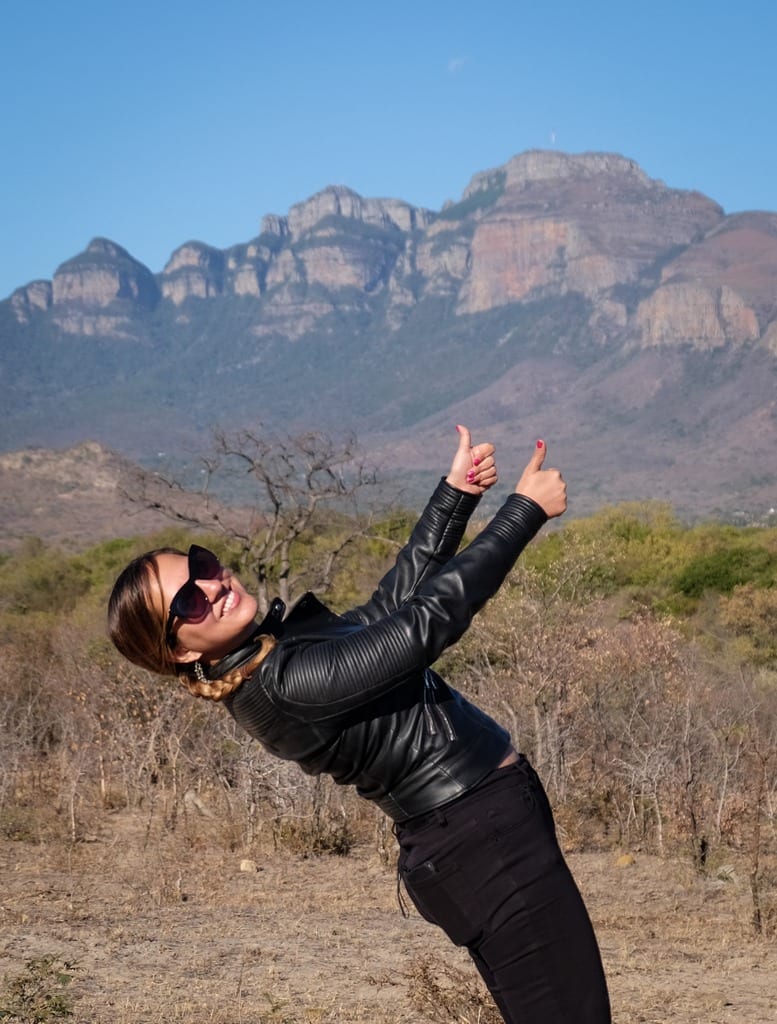 South Africa is waiting for you!
I am so jealous that you're about to embark on your first trip to South Africa. It was an experience I'll never forget — and that's why I keep returning. Every trip is wonderful, but there's nothing like the magic of your first time.
South Africa requires more preparation and safety consciousness than other countries, but that doesn't mean it's not worth it. For experienced solo female travelers, South Africa is a beautiful, thrilling, and memorable destination.
Go have the time of your life in South Africa. Then come back and tell me all about it!
Top 5 safe countries in Africa for sole female travelers
There are probably hundreds of millions of travelers in the world with plans or dreams to travel to Africa. Countries in Africa can be a place for an exotic honeymoon for someone, a place of another peak that will be conquered by another one, or it can be a "real" addition to the list of countries traveled, etc. The specific countries in Africa associated with all these dreams and plans vary according to the profile, budget, worldview, and particular small tastes of these people. And, of course, Africa itself, as the continent with many countries, is variegated regionally and has a wide variety of entertainment and adventure options that can be offered to anyone who wants to travel. But the truth is that, although Africa has many attractive options to offer to a tourist, the countries of the continent are not always economically or politically stable. In this case, the country turns into a dangerous destination, not only for tourists but even for residents. It is better to have a look at the Global Peace Index prepared by the Institute for Economics and Peace, the largest research center in Australia, to have a more accurate view: Although some countries in Africa are in the top 50, the dominance of African countries in the bottom of the list and in last 10 places may already indicate that going unprepared to these countries can be dangerous for women as well as men. However, it would be severely unfair to say no to Africa for the risks that can be prevented by proper research, measures, and choices. In this article, you will find safe places to travel in Africa that, in general, fall to the World's top 50 safest countries list. By reading it, you will know where to travel in Africa, where is it safe to travel in Africa, if you are one of the solo female travelers.
Travel to Africa
More than half of the African population is women. Although more than half of all domestic production is at the expense of women, the vast majority are not compensated for their labor, and at the state level, such women's basic rights are not protected. Nevertheless, women's entrepreneurship has been inspired by the West in recent times and has grown rapidly. Unfortunately, in some African countries, not only the economic but even vital safety of women is seriously neglected. For instance, a brief glance at the South African media, which is considered as the only developed African country, shows that there is a high incidence of violence and murder against women in this country and, unfortunately, such cases are increasingly accepted as "ordinary" by the public. For these reasons, solo female travelers planning trips should choose African countries where tourism is supported at the state level, and the main tourist areas are secured by the police.
Facts about Africa
After deciding exactly where to travel in Africa, a country where you will be secure at the state level as a female tourist, you must make personal arrangements to be careful. The diligent beggars who will follow you wherever you go, the jugglers you can meet on the road or in public transport, or the local criminals with guns who would like to take your expensive pieces of jewelry or the wallet can cause a problem for you in the country you travel to. Therefore, anyone planning to go to this large continent is advised on the abovementioned cases. For example, you need to keep very little cash in your purse, carry cards that are not valid anymore, so when you meet the criminals with the gun, do not bargain for your money instead of life. Or try not to use ATMs on the streets if not required, or keep an eye on your card while giving it to the waitress for payment at the restaurant. It also has the benefit of not being alone in the streets with fewer people during the day and not going out during the evening. If there is an emergency, it is best to use Uber taxis available in many large African cities.
Safe places to travel in Africa
Which countries can you travel to bravely and fearlessly after reinforcing these initial measures? According to the 2018 Global Peace Index, the 5 safest places for solo female travelers:
1. Mauritius, 24th
2. Botswana, 31st
3. Ghana, 39th
4. Malawi, 36th
5. Zambia, 48th
Each African country has its own shades, and these 5 are no exception. Take a look at the safest places for solo female travelers to travel in Africa with the heading 'Why travel to!'
Why travel to Mauritius?
The classic Hollywood scene is familiar to everyone: somehow, the character lost consciousness, and the waves of the ocean bring him to the coast. The camera then shows from his half-opened eyes first the palm tree, the sun, and at last clean ocean and golden coast – this is Mauritius! Perhaps, because of the island's such reputation, it is possible to see the couples who often spend their "dream" honeymoon there. This island, situated just east of Madagascar, in the Indian Ocean, has almost pleasant air all year long; the lowest temperature is 26-280C in June-August. As it is the rain season between January and March, tourists who are looking for just sand and sea should take this into account. Any type of water-related entertainment can be found in Mauritius: scuba diving, surfing at Blue Bay Marine Park, etc. Tourists interested in African history should definitely go to visit the Aapravasi Ghat monument, the country's only monument in the capital of Port Louis included in the UNESCO World Heritage Site. The monument is home to one of the world's largest worker migration; so between 1834 and 1920, about half a million Indians and cheap laborers from the Caribbean, Australia migrated here to work under the harsh conditions at the British sugar plantation, and these people became the ancestors of future Mauritius people. Although Buddhists are now prevailing in this one of the best destinations to travel as a female tourist, it is possible to see temples of various religions in the capital city: the Chinese Kwan Tee Pagoda, Jummah Mosque, the Kaylasson Temple, etc. And if you want to witness one of the British cultural influences on the country, then you can spend time watching the horse race at the second oldest hippodrome in the world – Champ de Mars Racecourse – on Saturdays in winter.
Why travel to Botswana?
The delta of the magnificent Okavango River is in the 1,000th place of UNESCO World Heritage Site. Here, along with local guides, you can get the mokoro canoes and observe the wildlife of Africa: elephants will drink water around you, and the hippos will continue to live in the water as always. If you want to get even more into elephant life, then don't miss the chance to see more than 10,000 elephants that like to swim in the water, antelopes, wild cats, and wild birds in the Chobe, the country's first national park, during the winter of May-September. Botswana's government takes into account the economic importance of the country, its nature and takes initiatives to protect nature. Therefore, professional tour guides are very accessible and strive to provide high-quality services to ensure your comfort and safety. Botswana's tourism industry is trying to please every tourist arriving in the country and offers a lot of luxury hotels in addition to cheap options, and even these luxury hotels try to keep in mind African nature – the design and the rooms reflect local motives in a minimalist way. Another important thing about Botswana is that it hosts the second largest zebra migration in the world after the Serengeti ecosystem in Tanzania. To do this, you should visit the Nxai Pan National Park in November at the start of the rainy season, and then you will witness how nearly 25,000 zebras have to travel 1,000 kilometers for water resources. If you are lucky, you will see antelope flocks, lions hunting them, hyena, and cheetah along with zebras. One of the added benefits of the Botswana tour services is that it offers you the opportunity to discover such a safari experience on horse riding.
Why travel to Ghana?
Ghana must be proclaimed Africa's undiscovered pearl; the history of the country which has the continent's most democratic and stable economy today is related to the powerful Ashanti Empire, which existed in the 17th and 19th centuries. The current name of the country comes from the Soninke, a native African language, meaning "warrior ruler," which is a proud 'comeback' step after the British's political intervention in the empire was over. Ghana is considered as "Gold Coast of Africa" because of its rich gold reserves. Playing the role of the gate because of its location near the Equator and the Gulf of Guinea, Ghana has lived a more prosperous life than its predecessor neighbors due to its strategic position and its trade and economic advantages. In the midst of all this prosperity, Ghanaians have lived a pleasant and exciting life and have always found reasons for entertaining festivals in colorful dresses: Rice festival, the Aboakyer deer hunting festival, River Goddess festival to prevent the flood, etc. Moreover, as Indians, Ghana people also like dancing, music and their cuisine is also full of spice, and you can try it in street foods. Not only the cultural and historical heritage but the nature of Ghana is loyal to "Africa" – the national parks, where the waterfalls, mountains, butterflies, and monkeys are protected, are also a good choice for adventurous spirits. And most importantly, this country is not full of tourists like other countries, and you can experience all these wonderful activities with a fewer budget.
Why travel to Malawi?
Unfortunately, Malawi is not as rich as Ghana, and its economy is gradually developing, but as compensation, Malawi can offer you superb hospitality. Even Malawi, which is sometimes called the most humanist country in the world (!), takes its name from the 16th-century kingdom, which means 'flame.' It is not a coincidence, as one of the important events in the country is the sun rising over the Malawi Lake (also known as Nyasa Lake) as a flame, and it has become the symbol of the country and is reflected on the flag. Lake Malawi is located between Tanzania and Mozambique and is home to many rich creatures. Tourists are offered canoeing, surfing, and other types of water sports and entertainment. However, although the lake is considered safe even for swimmers, swimming in the Shire River is quite a different topic; more precisely, it is equal to death. Because in this section where the river begins, there are many crocodiles and hippos, there is even a local rumor that "to be killed by which of these animals will be more scare?" It depends on whether you want to die directly or gradually. A person who escaped the crocodile has less chance to escape the hippo with a strong jaw. The reason for the crocodile's reputation is that it has a wider place than its rivals. However, it is worth worrying when you swim in the dark, inhospitable places full of cane; try to stay away from where the river starts and runs down. The part of the lake in Malawi is very quiet and safe; it is considered safe even for those who are just learning to swim deep in the transparent waters abundant with fish. Malawi is distinguished from other countries in the continent for its cuisine; seafood is more dominated than meat in the national cuisine. This is because there are more than 600 species of fish in the lake. In the end, it is best to come to this country during winter, that is May-September, to avoid the hot and humid weather.
Why travel to Zambia?
Undoubtedly, those who come to Zambia will not miss seeing the world's largest waterfall, Victoria, and they are right. But we should not be attracted to Zambia only for such popular spots; If you don't feel frightened, it would be a fun experience to see how 10 million bats migrate to Kasanka National Park in October-December. Zambians' dark shades do not end here; you can see off exhibitions in the section for witchcraft and wizards in the Lusaka National Museum. Your travel to Africa will be ideal if you do canoeing on the Zambezi River, watch the Victoria Waterfall with a helicopter from above, a cruise ride in the Zambian Riviera, and watch the night animal hunting with off-road cards after sunset in the national parks. And lastly, of course, Zambia is also an African classic and is ideal for safari. Safari officers across the country are going through hard tests on this specialty, so your chances of not being satisfied with your guide will be very low.
Vaccinations for Africa
One of the most important issues when traveling to distant lands is the vaccine. There are certain vaccinations for those who travel to Africa, the use of which are considered important. For example, against diphtheria, tetanus, hot cough, and polio. However, these types of vaccinations generally can vary depending on the country of destination, the vehicles you use, the sanitation conditions, and the length of stay. You should have received these vaccinations for Africa at least 1 month before your journey to ensure that the immunity is ready. Travelers who like a real adventure and Africa will undoubtedly demand more and will turn their attention to dangerous countries. But for this, you need to be an experienced traveler. If you still have not had enough time to explore and learn, it is advisable to always take precautions and choose safe places, so you can enjoy the journey and return home safe and sound. Anyway, I wish you healthy and fun trips!
Black Female Solo Travel: 10 Destinations Safe for Black Women
Safety is one of the main concerns, if not the number one concern for women when it comes to solo travel. I did some research and put together a list of 10 international destinations safe for Black Women. If you are looking for US destinations then you can find 12 suggestions right here. You can also find my post about Black female solo travel and travel safety for Black girls right here.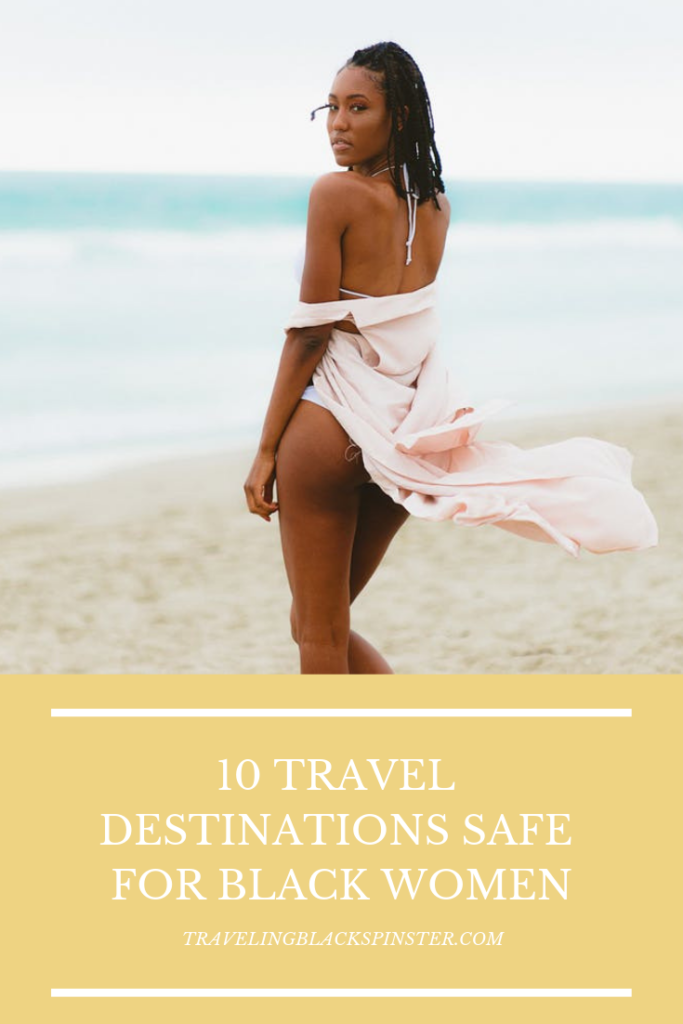 Paris, France
Paris is known for being the land of the Black American ex-pat. From Josephine Baker to James Baldwin, there is a long standing history of Black culture in Paris. You can even take a tour of Black Paris and explore the historically Black districts.
Once you have obtained your fill of Black Paris, you can explore the rest of what the city has to offer. You can take come time to see the Eiffel Tower and Versailles. I don't even have to tell you how amazing the food is. Paris should be on the list of any Black traveler.
London
London is known for being an incredibly diverse city. If you are looking for some ideas for what you can do during a solo trip you can check out my post here. London has so much to offer and has something for every type of traveler.
I would suggest that any traveler take advantage of the theater culture and the shopping that is available. London has one of the densest collection of theaters for any major city in the world. I should also mention that London also has several options for free attractions. It isn't the most budget friendly city but it is safe and there are several ways that you can cut down on costs.
Italy
I have spent five whole days in Italy and traveled through a majority of the country. Italy is one of the few countries that is deeply steeped in history while having a solid foot in the modern western world. You can literally be on your Iphone, traveling on the metro, and get off in front of the Coliseum.
There is also the well founded rumor that Italian men love Black women. If nothing else I would go for the desserts and the fact that the country is easy to get around. You can check out my post about tips for a Black woman in Italy.
Japan
Japan is a great option for Black female solo travel. This is a country that has a real love for American Black culture and hip hop is played wide and far. Now, hip hop is not for everyone and I know that I have a wide range of ages for women on this site.
If nothing else, Japan is known for being an incredibly safe country for solo female travelers of all races. The local Japanese people are known for being welcoming to visitors. A plus is that I have never heard any of my traveler friends come back and say that they experienced any type of racism.
Columbia, Medellin and Cartagena
Columbia is becoming increasingly popular for Black female solo travelers. One of the perks is that there are great deals for cheap flights between the US and Columbia. Compared to some other countries, Columbia can be incredibly affordable.
In addition to the budget perks, Medellin and Cartagena are known for being fairly safe cities. The food is known to be absolutely amazing and the scenery can rarely be beat. When you go, you can take advantage of the amazing music and art culture that Columbia is known for. Columbia should definitely be on the list for a Black female solo traveler.
Thailand
Thailand is a great place to go if you are on a budget. While the tickets from across the pond from many Western countries can be a bit pricey and more than a bit long. When you get over there however, you will find that the lodging, transportation, and food is super cheap and great for a woman on a budget.
Brazil
Did you know that Brazil has the largest African population outside the continent of Africa? Brazil truly has every shade of Black people known to man. Brazil is one country that every traveler should have on their bucket list. You can find a wonderful combination of African and Portuguese culture that is unmatched in any other part of the world.
Ghana
So this is the only African country that I have on the list. That isn't because I don't think that other African countries are worth the time to see but when it comes to traveling to Africa from America the flights alone are often more than some people can afford for a whole trip.
With that being said Ghana is one country from the motherland that you should add to your list. Ghana as a country is filled with history, good food, and welcoming people. You will also find that it is a bit more affordable than other African countries which can be very expensive.
What I love about Ghana is that it is known as being one of the safest and friendliest West African Countries. Having friendly people who are willing to help out a solo traveler is definitely a positive. Beyond all of that you can take the trip to the Cape Coast Castle where many ancestors were enslaved and sent to new countries.
Barbados
What would this list be if I didn't add a Caribbean Island where chocolate colored folks are abound. Barbados is the birthplace of rum. If that isn't a reason to go then I don't know what is.
If rum is not enough for you then there is more that Barbados has to offer. You can of course enjoy the beautiful beaches that surround the island. On top of that you can enjoy the soca music, the tasty food, and the overall kind locals.
South Africa
I have been told that there is an underlying energy to South Africa that just can't be described with words. There is so much that South Africa has to offer but we can't forget that apartheid ended in 1994. I am older than a South Africa without apartheid.
With that being said there is so much that you can get from this country. There are scenic beaches and great restaurants. In addition you can hit the scenic safaris. I would suggest that you do your research to find the city that is right for your vacations as the cities in South Africa are as diverse as the terrain.
Iceland
Black women love Iceland. I can't tell you the number of women who have been and absolutely loved the country. It is not the cheapest place that you are ever going to go but the adventures are endless. Just image the pictures that you can take on the beaches with the black sand. In addition it is a great place to get in a road trip and it is also known for it's food and friendly locals. The country is incredibly forward thinking and the scenery just can't be beat.
There you have it! My destination recommendations for Black female solo travel!
Source https://www.adventurouskate.com/solo-female-travel-south-africa-safe/
Source https://pickvisa.com/blog/top-5-safe-countries-in-africa-for-sole-female-travelers
Source https://travelingblackspinster.com/black-female-solo-travel-10-destinations-safe-for-black-women/