Flights to South Africa
Our friendly Travel Consultants know their stuff when it comes to South Africa flights, and will take all the hassle out of your travel plans! Why not start by using our online Trip Planner to build your flight quote? Or, if you want to take in multiple destinations on one ticket, check out our multi-city flight options. Alternatively, just give us a call and we'll tailor-make it easy.
Top Africa Airfares & Flight Deals
Tap an option below
Fill in the form with as much detail as you can and we'll get back to you.
Sometimes it's easier to talk! Call us on 0208 127 4273 to chat instantly – It's the quickest way to get your quote! Our travel consultants are waiting to speak to you.
Sometimes it's easier to talk! Call us on 0208 127 4273, 9-6pm – It's the quickest way to get your quote!
Enter your number below (UK only) and our lovely Consultants will give you a call
Mon-Sat: 09:00 to 19:00
Sun: 09:00 to 18:00
Enter your number below and we can call you now or at a set time – the choice is yours!
Enter your number and we'll call you back at a time that suits you (within opening hours)
Select a day and time (UK)
We're about to call you back
Why Book With Flight Centre?
Your searching stops here. At Flight Centre, our service, expertise and access to great global deals means we can find the perfect flights for you – without the hassle. So forget trawling travel websites for hours on end; pop in-store or give us a call and we'll tailor-make it easy.
Upgrade Your Flight With Us
PREMIUM ECONOMY
BUSINESS CLASS
FIRST CLASS
What Our Customers Say About Us.
More Information about South Africa
Global travel restrictions are being updated regularly, so we have curated a round-up of the latest travel advice and safety tips by destination. If you're planning a holiday to South Africa, please visit our travel advice hub.
Flights from the UK to South Africa usually disembark in Johannesburg or Cape Town, the country's main international airports.
The long-haul flight to South Africa takes over 11 hours direct.
The total flight duration from London to Johannesburg or London to Cape Town is 11 hours and 30 minutes.
(two main airports – Heathrow and Gatwick, but six altogether)
British passport holders do not need a visa in order to holiday in South Africa for up to 90 days. For more information, please ask your consultant.
It is not only cultural diversity that makes South Africa magical. The country has a wealth of animal and plant life scattered across its varied climactic zones from desert to snow-covered mountains, forests to grasslands and mangrove swamps. Historically, too, there is plenty to discover, from the fossils of ancient hominids, to the pioneering spirit of the Dutch 'voortrekkers' and the settlement of the Eastern Cape frontier by the British colonialists.
While the nation's cities offer a great insight into South African culture, it would be a tragedy not to explore the country's national parks courtesy of a wildlife safari. The Kruger National Park is located in the northeast and gives lucky travellers the opportunity of spotting the big five – lions, leopards, elephants, rhinoceros and buffalos. Other national parks worthy of attention include the Kgalagadi Transfrontier Park and the Addo Elephant National Park.
Northwest of Johannesburg is a destination that offers an incredible glimpse into man's evolutionary process. Dubbed, the Cradle of Humankind, the site consists of over 200 caves where hominids and advanced ape fossils were discovered.
Are you ready to explore South Africa? Check out our flights to South Africa or contact Flight Centre for great tips on things to do and see on your African holiday. For more travel ideas, see our South African travel guide.
A holiday to South Africa is unique. After all, few countries in the world have a level of diversity that lets you see the Big Five up close, catch a wave at a world-famous surf break and experience an exciting big city vibe all in just a few days. And don't get us started on how much of an incredible road trip the Garden Route is. Whether you're exploring Cape Town or beyond, get your trip off the best possible start when you book your South Africa flights with Flight Centre. Our Airfare Experts have access to the best deals in the industry, so can find the perfect flights to South Africa to suit you, your needs and your budget. For a bespoke quote and up to the minute prices, call one of our Airfare Experts on 0208 127 4273 today.
No More PCR for Inbound Vaccinated Travellers as South Africa Eases Alert Level 1 Restrictions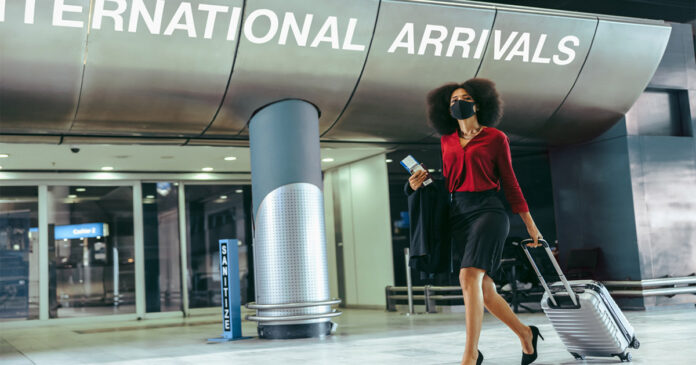 No More PCR for Inbound Vaccinated Travellers as South Africa. Photo: iStockPhoto
President Cyril Ramaphosa has announced the easing of several restrictions, including Travel, as part of Adjusted Alert Level 1, which will take effect tomorrow (Wed 23 March) once they're gazetted. Travel industry organisations welcomed the announcement, saying tonight that the PCR test removal for inbound vaccinated travellers will be a major boost for South Africa's hospitality sector.
With these changes, almost all restrictions on social and economic activity will have been lifted, President Ramaphosa said in his address to the nation on Tuesday evening. However, the DA disagreed, saying tonight's announcements "do not go far enough" and have come too late for the summer tourism season.
International travel
The President said: "Travellers entering South Africa will need to show proof of vaccination or a negative PCR test not older than 72 hours.
"All unvaccinated travellers entering the country who want to be vaccinated will be offered a vaccination."
Response from the tourism industry…
David Frost, SATSA CEO, said: "Our tourism sector has been waiting for this day with great anticipation. The requirement of a PCR test for international travellers who have been fully vaccinated has been a major deterrent to inbound travel, particularly for those travellers who use South Africa as a hub through which to visit neighbouring destinations, such as Victoria Falls.
"Many countries around the world have already scrapped the PCR test requirement for fully vaccinated travellers and there had been concerns that by lingering over this decision, South Africa would lose its attractiveness as an accessible and welcoming tourism destination."
Rosemary Anderson, FEDHASA National Chairperson added: "Accessibility plays a major role in travellers' decision-making when selecting a destination and the PCR test has always been a major stumbling block hampering inbound travellers, who do not always have easy and affordable access to PCR testing in their own country."
She said: "FEDHASA is pleased that South Africa has aligned itself with other major international destinations which require only proof of vaccination for travellers to visit. We must now spread the word that South Africa is open and ready to welcome visitors to our shores."
Sean Kritzinger Chairman of Giltedge said removing the PCR test for fully vaccinated travellers will be a "massive game changer for tourism to our region".
Megan Oberholzer, Portfolio Director: Travel, Tourism & Creative Industries RX Africa said it bodes well as "in just under a month's time, thousands of travel industry stakeholders will visit the City of Cape Town to attend Africa Travel Week to reignite travel across the continent." It'll be the first time in two years that the event is hosted live.
Robert More, MORE Family Collection CEO said removing the PCR requirement for South Africa "which is so well suited to a post-pandemic travel experience (low density, outdoor and with leading standards on C19 protocols), will be the single biggest step forward to unlocking our ability to re-welcome our friends and family from across the world and therefore rebuild our inbound tourism market."
Not everybody is delighted. One SAPeople follower pointed out that from tomorrow their vaccinated friend "who is currently waiting to recover in London, can now legally board a flight back to SA whilst infected with Covid 19. To me it seems that it will encourage vaccinated people to avoid testing when they fall ill, and may travel whilst infected."
Other adjusted restrictions announced by President Ramaphosa include:
Indoor and Outdoor Gatherings
From midnight tonight (Tues 22 March), both indoor and outdoor venues can now take up to 50 percent of their capacity provided that the criteria for entrance are proof of vaccination or a COVID test not older than 72 hours.
"Where there is no provision for proof of vaccination or a COVID test, then the current upper limit will remain – of 1 000 people indoors and 2 000 people outdoors," the President said.
This change will be of great benefit to the sporting, cultural, entertainment and events industries, in particular.
"This means that if we are vaccinated or have recently tested negative, we will be able to return to watching sports in stadiums and attending music concerts, theatre performances, conferences and other events," the President said.
The DA says the "retention of existing limits of 1000 and 2000 people at indoor and outdoor events will continue to strangle the events industry. These number limits are completely arbitrary and are probably exceeded daily at many of our malls or markets."
Funerals and after tears
The maximum number of people permitted at a funeral will increase from 100 to 200.
As before, night vigils, after-funeral gatherings and 'after-tears' gatherings are not allowed.
Wearing of masks
The President also announced important changes to the regulation on the wearing of masks. "As before, it is mandatory to wear a cloth mask or similar covering over the nose and mouth when in public indoor spaces. However, a mask is not required when outdoors.
"This means that we still need to wear masks when in shops, malls, offices, factories, taxis, buses, trains or any other indoor public space.
"But we do not need to wear masks when walking on the street or in an open space, when exercising outdoors or when attending an outdoor gathering," President Ramaphosa said.
The DA complained that "children will continue to have to endure the discomfort and impediment to language and emotional development of wearing masks at school."
Social distancing
The President said that the regulations on social distancing are also being changed, requiring that a space of 1 metre is maintained between persons in all settings, except schools.
Vaccinations
Going forward, the President said the most important defences against the disease are, firstly, vaccination and, secondly, the observance of basic measures, such as wearing masks indoors.
"The further easing of the remaining restrictions will require that we increase the rate of vaccination among South Africans.
"The vaccine has been shown to significantly reduce severe illness.
"Statistics from our health facilities, clearly show that people who are not vaccinated stand a higher chance of being hospitalised or dying from COVID-19," the President said.
He said vaccination is likely to reduce transmission at home and at places like schools and universities where there is close contact.
"It is vitally important that we get many more of our people between 18 and 35 years vaccinated, and that is why government has launched the #KeReady campaign last month."
The President further encouraged those who are vaccinated to go and receive their booster doses.
"If we are all vaccinated, we can turn our energy, resources and effort to rebuilding our economy and creating much-needed jobs."
Have your say on National State of Disaster
"Due to the changing nature of the pandemic, and due to the progress that has been made through our collective efforts, we intend to lift the National State of Disaster as soon as public comment on the health regulations published by the Minister of health has been completed," said Ramaphosa.
These regulations, when finalised, will replace the State of Disaster regulations as the legal instrument that government uses to manage the pandemic.
Otto De Vries, CEO ASATA, warns that "although the draft legislation indicates that vaccinated travellers won't need to present a negative PCR test for entry into the country, there is a real danger with the proposed legislation that components of lockdown legislation are being written into permanent law".
De Vries also noted that the draft legislation stipulates that all people exiting South Africa must have a full vaccination certificate or a negative PCR test not older than 72 hours, regardless of the destination entry requirements.
All South Africans are invited to make comments on the draft regulations before the 16th of April.
The President however emphasised that what should be clear is that the end of the National State of Disaster does not mean the end of the pandemic. "It means that we are learning to live with the virus in our presence. It means that we are returning, as far as possible, to the lives that we lived before the pandemic," he said.
"It means that we are opening our economy still further, and that we are resuming many of the social and cultural activities that we have missed over the last two years."
DA says this is the 3rd year of living under harmful and nonsensical rules
Siviwe Gwarube MP – DA National Spokesperson – said: "On Wednesday 23 March 2022 South Africa will begin a third year of living under harmful and nonsensical rules undemocratically decreed by the National Coronavirus Command Council.
"The only measure the DA will support is the continuation of the Social Relief of Distress grant. This is necessary because of the extraordinary economic harm caused by lockdown rules.
"The DA will take whatever action is necessary to ensure that every last restriction in terms of the State of Disaster is overturned – and to fight any attempt to make these permanent via regulations in the National Health Act or elsewhere."
Scientists advise on future
The DA said a collective of "eminent scientists" has laid out very clearly what needs to happen with the knowledge gained over the last two years, including that SARS-CoV-2 be removed from the list of notifiable medical conditions.
"They recommend that public health interventions such as optimising ventilation of indoor spaces and masking should be recommended only for during a Covid-19 and/or any other respiratory virus (including influenza should the winter influenza seasons return) waves and for high-risk individuals.
"They recommend that all border restrictions entering and leaving the country regarding SARS-CoV-2 should be removed with immediate effect."
These scientists recommend that the focus of South Africa's efforts in this third year of the Covid-19 pandemic should be on repairing the damage done to children's education, to non-Covid-19 health priorities, to hospital services that have collapsed like in the Eastern Cape etc.
Gwarube says the scientists' view on the proposed, permanent regulations is that they reflect "incompetence and South Africa deserves better".
– Sources include SAnews.gov.za, DA and several travel industry organisations.
South Africa Travel Alerts and Warnings
Coronavirus (COVID-19) and travel: The situation around the world is changing dramatically. Various governments have changed their travel warnings to restrict travel during this time. To understand how this may impact cover under your policy, please go to our FAQs and select your country of residence.
For the latest travel warnings and alerts around the world, read about lockdowns and border restrictions.
What are the issues affecting travelers in South Africa? Read the latest travel warnings and alerts.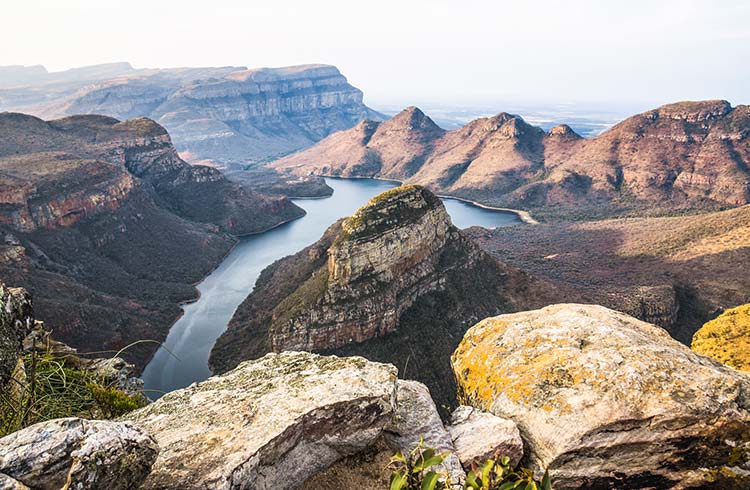 Photo © Getty Images/Westend61
Coronavirus (COVID-19) travel restrictions in South Africa – updated 22 June 2022
International travel is permitted, subject to the requirements below and the usual visa requirements.
Requirements to enter
As of June 22, 2022, all remaining COVID-19 regulations have been repealed. Travelers entering South Africa are no longer required to produce vaccination certificates or recent negative PCR tests. Health screening procedures are no longer in place at airports and other ports of entry.
Local restrictions in South Africa
There are currently no curfews in place or restrictions on intercity or interstate travel.
Listen to The World Nomads Podcast: South Africa
Riots in Johannesburg, September 2019
There have been recent attacks on foreign-owned shops in and around Johannesburg, leading to sometimes deadly riots. Be extra careful if you are traveling to Johannesburg or other major cities in South Africa, as tensions may arise. Keep up to date with local news and avoid protests, demonstrations and stay away from any violence if you see it occur on the streets. Here are a few tips on what to do if you are traveling in a country experiencing civil unrest
Severe Drought in Cape Town: January 2018
Cape Town is currently experiencing a serious drought. When and if the dams drop below a certain level ("Day Zero"), t aps will be shut off, and residents will have to line up to collect daily water rations. As of December 18, based on consumption and expected rainfall, Day Zero was projected to be April 29, 2018.
Water restrictions are now in place, limiting residents to 87 liters per person per day, but this might not be enough to avert a crisis.
Travelers to Cape Town should be aware of the situation, and do their part by following the rules laid out in the city's Save Like a Local campaign – these include re-using towels, limiting showers to two minutes, and seeking out accommodations that have water-saving measures in place.
Warning 4 June 2016: Possible Terror Attack
The US government has advised that it has received information that terror groups plan to attack places where US citizens gather such as shopping centers and malls in Johannesburg and Cape Town.
The US warning says the threat is "near-term" and linked it to the worldwide call by ISIS for its followers to carry out attacks during the month of Ramadan.
This year Ramadan begins on the night of June 6th and lasts 30 days until July 5th.
Before you buy a travel insurance policy, check your government travel warnings and health advice – there may be no travel insurance cover for locations with a government travel ban or health advice against travel.
Get a travel insurance quote for South Africa
You can buy at home or while traveling, and claim online from anywhere in the world. With 150+ adventure activities covered and 24/7 emergency assistance.
Related articles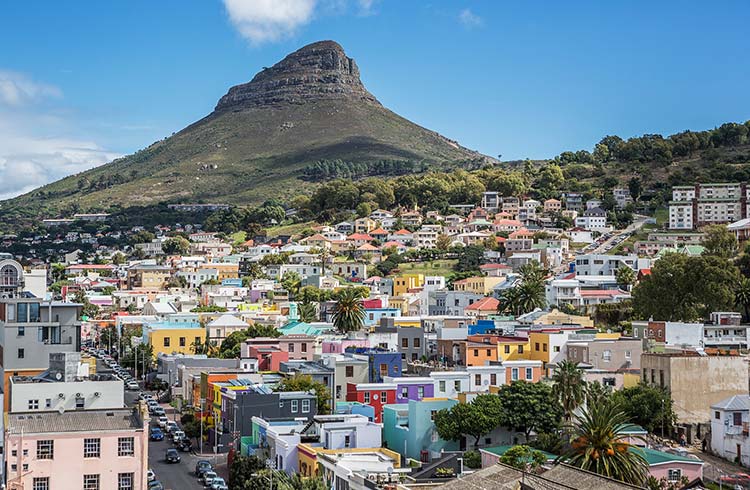 Is South Africa Safe? 10 Travel Safety Tips
Just how safe is it to travel South Africa? From petty theft to serious crime, we asked a local to share her top travel safety tips for first-time visitors.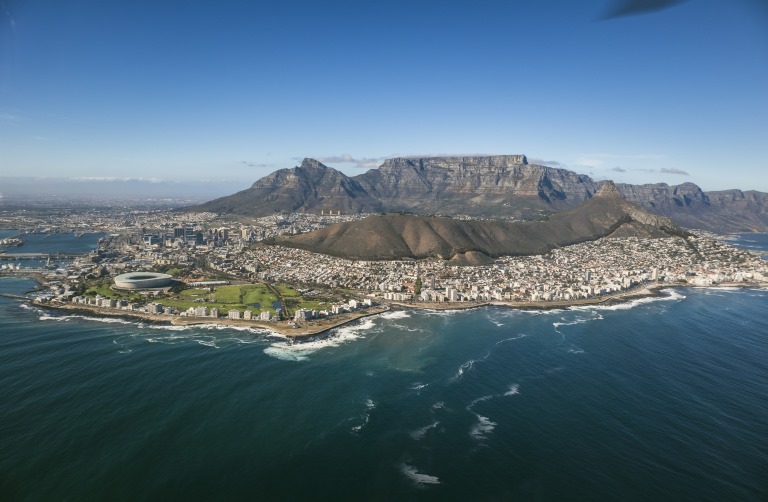 7 Things You Should Know Before Visiting South Africa
South African native Mary Holland shares her insights, from little-known wine regions, beaches, and national parks, to the best time to go and how much things cost.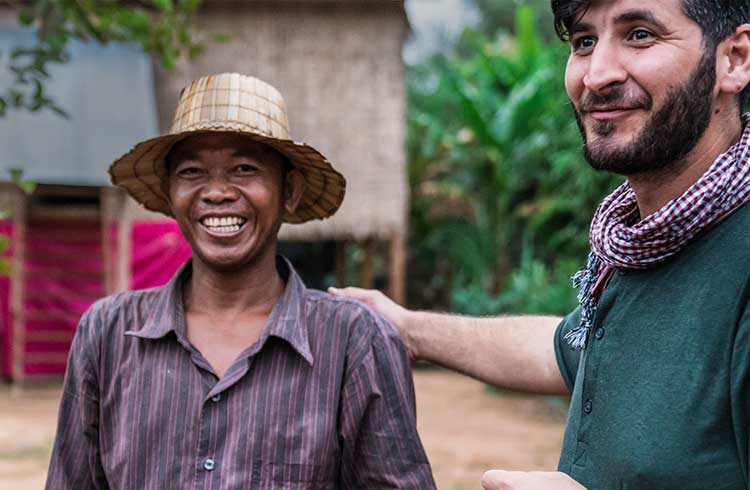 Travel insurance and responsible travel
Understanding why travel insurance matters to responsible travelers. Make a positive impact on the planet.
Simple and flexible travel insurance
You can buy at home or while traveling, and claim online from anywhere in the world. With 150+ adventure activities covered and 24/7 emergency assistance.
78 Comments
I live in Pretoria but want to travel to Cape Town. Do I need a permit?
My husband resides in Zambia (working there). Myself and our 2 young boys are based in Durban South Africa. Due to covid we have not been able to see my husband for 4/months. He would love to come and visit us under family reunion however cannot afford to be in quarantine for 2 weeks then only see us as this takes him away from work for too long. Would he be allowed to self isolate at home in Durban and what permit would he apply for?
I currently reside in Zambia and am planning a road trip from Zambia to South Africa in December. Botswana land borders are closed unfortunately, meaning i have to go through Namibia (Zimbabwe is no option due to there fuel problems). Do we need the COVID 19 certificate for this that airlines are asking for ? They are only valid for 72 hours which means we will have to restrict our stop over in Namibia, is it the same for road travel, is it only valid for 72 hours ? I am trying to establish exactly what we need at the Zambia/ Namibia border post at Wenela and the Namibia / SA border post at Vioolsdrift, can somebody please advise ?
Many thanks
I am working with the United Nations in Tanzania
I would like to travel from Tanzania to Durban to visit my 2 young boys studying in Durban.
Due to covid we have not been able to see my them since January 2020.
I cannot to be in quarantine for 2 weeks because I have my own house in Durban.
Would I be allowed to self isolate at home in Durban ?
Your guidance will be much appreciated.
I am currently in Kazakhstan, my fiance is Kazak. I am returning to SA middle of Sep 2020. We have contacted the South African embassy in Kazakhstan but the reply is that there is no way that she can get a Visa, we need a 90 day Visa so that we can get to SA and get married in SA and then applying for partnership Visa. Please anyone that can provide assistance or mail address will highly be appreciated.
I am a South African citizen resident in Madrid, Spain and want to travel to South Africa in September to attend my daughter's wedding (we'll be just family and close friends, about 10 people in total). Am I allowed to travel for this reason (I understand I would have to self-isolate)?
My daughter is in the UK and is 5 months pregnant. Things have not worked out there. She wants to come back home to Cape Town. But her passport has lapsed in Feb 2020. Can she still enter SA with an expired passport? It will be a repatriation flight which we can organise. But we need assurances that she can re-enter on an expired SA Passport. Can you advise please? Many thanks.
Hi we working in France but bought flight tickets to travel to South Africa on March but was refused to travel due to Covid now my passport is expired and the Embasy in France say I have to travel to South Africa. Can I travel with my expired passport and what do I have to do please. I wanne go as soon aan possible. Thanks for coming back to us.
hi i am working in south africa but now i am in pakistan i want ro come back to south africa what i have to do ?
My Fiance lives in Germany.. and i havent seen her in 5months.. according to the German Travel federation – spouses and partners are aloud to enter Germany from today- 10 August 2020.. i have a valid Visa for a year.
Am i allowed to travel now from South Africa? If so, When? And how do i go about it.
Hi. I've been booked to work in the UAE, starting September 10. Is there a way of getting a visa and a flight to UAE.
My daughter passports is deu for renewal and my husband his in USA, currently we require him to concern for us to renew the passport and south African Ambassy in USA is still not open, kindly advise on what we should do.
My mother is currently in South Africa for a visit that was scheduled to end in April, she really wants to go back to Cameroon, can she be allowed to leave South Africa as the airports in Cameroon are open
Hi my son lives in USA. Him and his wife had booked return tickets to visit us and the grandparents in December in South Africa. He has a South African passport. His wife has a USA passport and has been to South Africa several times. Are they allowed to travel ? Are family visits allowed ? Thank you
Coming back from Zambia end of September! Is quarantine necessary and can you self isolate?
Currently, anyone eligible to enter is subject to medical screening, must complete a health form providing their contact details, and will be quarantined upon arrival for 14 days in a state appointed facility.
As your return isn't until end of September, these requirements may change. Stay across these travel alerts, as we are updating them regularly with the latest information when it becomes available.
Cheers,
Amelia, World Nomads
I am in need of assistance.
My partner and I have been separated since the beginning of January and due to travel restrictions, we have not been able to reunite. She is from Brazil but currently living in the US, and I am in South Africa.
I am desperate to find out if there are any ways for us to see each other again. These harsh travel bans are completely unfair for loved ones who have been separated. People's relationships should not be classified as tourism.
Any help or guidance would be appreciated.
The South African authorities are granting visas in exceptional circumstances. Ask your partner to try contacting their local South African High Commission based in the USA to request a visa for travel to South Africa in advance. Perhaps under your circumstances their visa will be approved to enter South Africa.
Alternatively you could try investigating if it's possible to enter the USA. Contact your local US embassy based in South Africa to see if this is possible under your circumstances.
All the best,
Amelia, World Nomads
Hi, my boyfriend travel to South Africa from the USA but unfortunately he got stuck of in south Africa because of the pandemic. When he be able to come back home? When he is able to travel to USA. He has he's job and everything in here and he's about to lose his job because of this. Can you please put me in the right direction. Thank you
Hi, I have been stuck in the UK since March, my husband is in SA where we have lived for the past 12 years. He has a temporary retirement visa. Due to visa issues on my side and not being able to leave SA for over 2 1/2 years, I was recommended by our Visa guy to deport myself and apply for a retraction of undesirability, which I now have. I am trying to find out how I can get back in on a visitors visa. We own two properties in SA. My husband is a Share Holder in a business there. We have bank accounts also. It is my husbands 60th birthday next month and we have just had to spend our 35 wedding anniversary apart. As u can imagine this is all very stressful. Do u have any information that might assist me.
Kind Regards
Cindy Diss
Hi I m South African and living in Johannesburg Bruma and now I'm with my wife and 4 years old son in USA since 10 of feb 2020 and my 2 kids age of 9 and 10 years old still back home in Johannesburg please I am in need of assistance to come back to Johannesburg to reunite my kids,
I tried many time to contact to South African embassy in usa but no one to help us please try find the way out for us.
thank you very much
Sorry to hear you are finding trouble reuniting with your children. These travel alerts are general in nature, and we aren't able to help with these types of queries.
A travel agent should be able to provide assistance for personal circumstances like these.
All the best,
Amelia, World Nomads
I'm South African 18 years old , and an exhange student here in the US and also currently working , it's been over 7 months now .
My sponsor just keeps on telling me that there's no way back home over the next year .
Working over my hours than what was expected before covid .
I miss my family and I'm so worried about them , is there any way I can travel back soon ?
Thanks .
Crissie .
Sorry to hear you're having trouble getting back home.
These travel alerts are general in nature, and provide information that has been announced by official government travel advisories. Unfortunately, we aren't able to help with any personal circumstances.
Stay up to date with information from the South African government, or get in touch with your local South African High Commission to see if you are eligible for a visa for travel to South Africa.
All the best,
Amelia, World Nomads
How is everyone in south africa so impaired that they dont see what is going on? Does no one in the country have contact with the outside world? The hospitals are empty, and they are arresting people for drinking alcohol and smoking cigarettes. There are power outages, and companies are trying to capitalise with phrases like #funwithloadshedding. While people are unable to work. As it turns out they are allowed to refuse for passports to be printed. Are people not starting to put two and two together? I know education is a big problem in this country but common.
Hi there. I am a UK citizen living in UK at the moment, however, I have a 3 year Visitor Visa that I received prior to lockdown. I normally volunteer for an NGO in South Africa, but I went home for a short holiday. I am now stuck in the UK and want to get to South Africa. What would be the best thing for me to do?
My fiance is British in England and I'm here in Jhb. Haven't seen each other since 3 Jan 2020. It's incredibly painful to not have any idea when we'll be able to see each other again. He has commitments there with his kids, and I here with mine. Where can we find list / contact info for SA High Comission in England?
Hi everyone.
I am Libyan but I am married to south african and I am in Libya now and I have a visa valid for 2 years married visa.
Am I allowed to travel to south africa and be with my south african wife??
Thank you for the help
I am a South African living in the states and would like to return during October for a few weeks, is that possible
I have the same question as Luigi. We are SA citizens returning on 8th October to SA from the USA.
Will we be required to quarantine for 14 days?
Hi Willem and Luigi,
As it stands, upon entering South Africa, you will be quarantined for 14 days in a state appointed facility. These are normally hotels, but may sometimes be state facilities.
Requirements may change by the time October comes around. Sign up for updates from your airline or Government travel advisory for the latest info.
All the best,
Amelia, World Nomads
I am a South African my fiance is British, we haven't seen each other since September it's absolutely hard breaking to be separated from your life partner not knowing when you'll meet again, hopefully soon they will be more exceptions in place for those separated as love is no tourism.
Please can someone help my fiance is in the UK i am in South Africa his flight is booked and paid for for the 1st of October. we are getting married on the 10th of October. he has his expired sa passport and his SA id and birth certificate..we are so stressed his mom has also being ill and i am hoping borders will be open by then..i just can not understand why they did not open already..this is getting beyond a joke..can anyone please advise.
Hi everyone.
I am South African but I am married to Libyan and I he is in Libya now and I has a valid visa ( temporary residence visa) valid for 2 years married visa.
Will he be allowed to travel who can we contact will south Africa allow my husband to come to South Africa, this is so unfair people are allowed to return to family and loved ones except people like us who have foreign spouses wishing to return back to us , i am a newly wed and now i will spend my 1 wedding anniversary without my husband, he is also in a place where is so costly and expensive and the living conditions is not safe and financially its having a huge impact on both of us.
Please help with some direction please
Thank you for the help
There are a few questions coming in that are related to very personal circumstances.
Please contact your local South African High Commission to request a visa in advance if you wish to travel to South Africa. Unfortunately, we are unable to help with specific inquiries like these, however your local High Commission should be able to help out.
All the best,
Amelia, World Nomads
My husband started working in Malawi in January and was due to come home in March..due to travel restrictions he has been unable to and hasn't sene the family for 6 months. He is desperate to come home for a visit but doenst get a long enough leave to quarantine for 2 weeks before coming home to PE.
Would he be able to quarantine at home?
I am currently working in Germany and My family is in South Africa I would like to go and visit them for 3 weeks and then return to Germany. Would this be possible in September?
Good day, Am a Nigerian on Study Visa in SA, my country will be open for international flight by 29th August, can i travel to my country without South Africa boarder been opened. Thank you.
I just want to return on my Turkey Airlines ticket that was suspended in April. That is back to South Africa Johannesburg. ASAP September.
After reading all info regarding international flights, I am still confused about something.
Please help me out.
If you are wanting to Travel from the US now, on a work based application, will that still be accepted?
If you already have a ticket to come here, what will happen if you come her without that needed Visa?
Is that even possible right now?
Foreign nationals are not allowed to enter South Africa, and as far as I can tell online it is not possible get a new visa approved for South Africa – especially if you are traveling from high-risk countries. I have updated our travel alert to include a specific section with more details around visa restrictions that I have found on the South African tourism website: https://www.southafrica.net/gl/en/trade/category/coronavirus-covid-19-south-african-tourism-update/travel-getting-around
Take a look at the COVID-19 information from US embassy in South Africa, and get in touch with your consulate for more information on your personal situation: https://za.usembassy.gov/covid-19-information-2/
One particular segment of the information reads "Once commercial flights resume, please do not plan travel to South Africa until you speak to the nearest South African Embassy or Consulate in the United States to determine current entry restrictions. We have no information on when commercial flights will resume, or if visa restrictions will be lifted. "
All the best,
Amelia, World Nomads
my daughter needs to go back in two weeks time,to the UK, is this possible
she is a student at the university in bristol, All schools and university start in september.
Right now she is paying accomodation for nothing, just want to know if she can go back
I am stuck in South Africa , I want to return to my country ( I come from Gabon , I'm a student ) . I have contacted my embassy but they ignored me
Hi I hope you are doing well
I really need your help we are south African my husband and I and our 5 month old baby we are booked to come home to South Africa in late November with latam airways from Brazil on a normal flight not repatriation one. what are the chances that the South African borders will be open?? pls I need your assistance ASAP.
Hi am stack in Zambia with my 2 sons am from South African my days of my passport exp long time on March i want to go home i left my son hes 14 years old long story am ready anytime to go home
Im working in China and would like to visit my Family middle Jan 2021, I hold a South African passport. I only have 3 weeks holiday in that time. How can i apply for home isolation ? I live in Zhuhai and we havent had any cases for 5 months.
Please guide me on how to do apply for home isolation.
Hi I'm from Johannesburg , South Africa, I would like to know if it's possible for me to travel to San Diego, USA for a medical treatment?
Are there any restrictions?
Hi. I would like to ask if I can now travel to the USA to be my fiancé. Befor this pandemic started we had made wedding plans but everything changed. I have a 10 year U.S.A. Visa. Will I be able to travel now? Then come back home and he would patition for me to come back to the USA as his lawful wife
we need to travel to Swaziland for business , do we need to have a Covid Test done prior to entering Swaziland and upon return do we have to self quarantine for 14 days?
Hello,
I'm a french citizen, I was working in Uganda and I was repatriated to France a month ago. My wife is south african living in Joburg, and I didnt see her since february..we are married since 10 years and I let my spouse permit expired for stupid reasons..When will i be able to go back home? We are waiting for that list since a week and we still don't know if France will be on the banned country, is there a way for me to be able to come back to finally my family? Thanks for your answer..
Good morning
Ian a South African citizen living in Cape Town. I am visiting my sons in Zürich, Switzerland at the moment and am returning to Cape Town with KLM on October 7, via Amsterdam. Can I self isolate at home? I have no symptoms and have taken care in Zürich by wearing a mask as much as possible. Otherwise, could I have a COVID test done in Cape Town instead of here in Switzerland?
I am south african and my fiance is uk citizen he went back for a short period in January but unfortunately couldn't come back to SA due to lockdown. We have a family here in SA ,what are his chances of coming back to SA .. Or please van you advice who we can speak to let him back into the country .
I am a South African resident living in US. I lost my mother in March and I couldn't come to my mother's funeral. I am allowed to come home. I am prepared to do all the covid requirements.
Hi, I am South African working in UK, I already bought a ticket to go back home on 31 October 2020, so apart from Covid 19 test results, what do I need to have, I am coming home for good, not returning back to UK
The new rules on who can enter S Africa are clear about not from the UK for visitors. If I hold a South African passport but have been living in the UK (dual nationality) can I still enter S Africa in October
I'm a British citizen living in South Africa wishing to travel to the UK on 14th Oct for my father's funeral. I wish to return to South Africa on 21st Oct. I will be self isolating in the UK whilst I'm there.
I see the Uk is considered high risk by South Africa and leisure travellers are not permitted currently.
In travelling for the funeral am I classed as a leisure traveller or am I exempt.
Where is the documented guidance on this please?
Thanks in advance
I have been working in the UK since March 2020 and want to return to SA for about 4 in December. I am a SA citizen and plan to get a covid negative test within 72 hours before departure. Will I be allowed back into the country? I am not travelling on business or leisure but returning home.
Hello I am an Italian resident in South Africa.
my mother is not well so I need to travel to Italy next week. I take that now we can travel via the 'non high risk countries' Germany and Italy not on the list so I was thinking perhaps to go via Germany to Italy for two weeks.
As long as we have the codiv test done within 72 hours of departure and an address of residence in South Africa , there is no problem coming back right?
I have read all the requirements to enter SA. I live in the UK and woukd like to go to see my family in SA. To my understanding, I can travel and stay in a low risk country for 10 or more days before entering SA. I just want to make sure that if I do proceed in this way, that there will not be any complications upon arrival in SA? As long as I provide my insurance, PCR test and proof that I have travelled from a low risk country? Thanks for your help.
Hi. is it possible to transit through South Africa to Botswana if you come from Canada, As of 19 October Canada is considered a high risk country.
Hi, my children I, would be travelling to South Africa December 1st. I am a South African citizen and a Permanent resident of Canada.I bought the tickets October 16 before the update October 19. We would be travelling from Canada connecting to Nethetlands. I really need to see my family. I haven't been home over 20years. My mom she is getting old and suffers depression, I can't lose her too.I was planning to surprise her to uplift her spirits. What are the requirements to be allowed entry to South Africa?
There are. Lot of posts here for returning SA residents and Passport holders. To assist my understanding and research to date is as follows:
SA residents and Passport holders ( is citizens)
You may return to SA
Upon producing a negative 72 hour ( Covid test ) you will either be required to quarantine if found positive OR if negative quarantine is not required. If you wish to home quarantine you must provide proof of suitable residence ( ie separate facilities from Others to do so ) If you do not plan to provide the test there is also a govt form online for application for home quarantine. SA . Gov website. , but here I'm not 100 %. Sure if that is possible with a positive case you may be govt quarantined.
The same applies to SA residents and passport holders who have come through or returned from a recent Leisure trip to a red listed country.
Hope this helps and please. disclaimer. DOUBLE CHECK ME . me but I m travelling According to these guidelines.
Hi there. I would like to visit UK Kent-Folkestone for a holiday now in November 2020.
I have residence here in Cape town, South Africa and have a European passport that expirers in 2024.
Will I be able to come into the country for leisure travel now with the pandemic.
What are the requirements.
Here is your answer
Hi there. My boyfriend is in Saudi is it possible for him to fly to Cape now and stay here until December? Will he be able to stay with me for the first two weeks he needs to stay indoors when he arrives if has been tested? I have looked online but cannot find this information anywhere. He has been there with his family the whole year because his mother had to have chemo. And we would really really like to see each other as soon as possible.
Can I travel to Belgium? My family is there and they are citizens. Thank you
I am a South African citizen and I am travelling to Swaziland over the Christmas period, leaving SA on 23 December and returning on 28 December 2020, What are the Covid 19 requirements for entry to Swaziland and for returning to SA ?
hello good afternoon please can I travel to South Africa with out me no anyone over there actually am from Nigeria and I stay in Nigeria as well so I' won't to travel to South Africa and I want to stay there and work please I don't know how will I go about it and what will I do for me to get permanent stay and what will I do for me to get work
Please help me out oo
I we be very glad if anyone can help me out
I would like to visit family in Durban South Africa in June 2021. I reside in the United Kingdom. I cannot seem to find information on travel advice, admission into South Africa etc.
I'm sure it will be fine travel by then. We have booked our tickets through Qatar to JHB then on to DBN middle of May 2021.
Please can someone provide info on which borders are open for travel by vehicle and the related covid restrictions quarantine etc.
I'm South African with an Irish passport. (My South African passport is expired). I currently live in Ireland and would like to see my family ASAP. Besides getting the Covid test, is there any other details I should be aware of? I would appreciate any information.
We are deciding whether to book a Safari in Botswana and SA with a couple of days in Capetown. We are US Citizens and vaccinated. We are hoping to travel in Sept 2021. Thoughts on traveling with the SA variant of COvID in the country?
If you are vaccinated you should be ok. The variant is not so bad as the media makes it to be. South African has a 95% recovery rate. You should be ok to travel. Our boarders are open but country dependant. You will need a negative PCR test result for COVID-19 that is less than 72 hours old at the time of departure.
I will be travelling with my family to South Africa and Namibia. All of us are vaccinated and we understand that we have to present a negative PCR test 72 hours before our arrival. We will be travelling to Namibia after spending three nights in Cape Town.
Is it travel to South Africa now and how is the update there in relation to the South African variants, do the residents wear mask all the time there?
Hi! I'm from the US and my boyfriend has been trying to come and visit me from South Africa. Does anyone know when America will be open for South Africans? This will be his first time ever coming over to see me and we've been together since Feb 2019. He has an interview for his visa May 3rd, but I don't know when he can actually come to America. If anyone can help me I would really appreciate it! Thank you.
I live and work in South East Asia and have not been home to see my wife and kids residing in Darling West coast since Janaury 2 2020, I test every month for COVID in Phillipines a its a company policy and been trying to contat the SA embassy in Manila to find out the protocol for me to return home for a long overdue visit as my family cannot come to Phillipines as of now. I have Ph residence and work permit so I can tavel freely and on my return need to self Isolate for 14 days. Can anybody assist with the protocol in South Afica for a returning citizen on holiday
Thanking you in advance
I am a UK national looking to leave South Africa and fly to Malaga in June for the summer, does anyone know if I am allowed to arrive in Spain and isolate at my apartment/lodgings or do I need to quarantine at a state facility.
Also does anyone else know if there is away to avoid this, ie fly somewhere 1st then enter Spain. I was planning on going via Doha-Madrid-Malaga with Qatar Airways. thanks
Latest articles
World Nomads
Travel insurance
Get a quote
Travel alerts
Footprints donations
Responsible travel
Travel guides
Creative scholarships
Storytelling tips
Travel podcasts
About us
Who we are
Meet the team
Travel Manifesto
Media Center
Partner Program
Job openings
Be a contributor
Site map
Terms of use
Privacy
Need help?
Help & emergencies
Make a claim
Help center
Contact us
Travel insurance doesn't cover everything. All of the information we provide is a brief summary. It does not include all terms, conditions, limitations, exclusions and termination provisions of the plans described. Coverage may not be the same or available for residents of all countries, states or provinces. Please carefully read your policy wording for a full description of coverage.
WorldNomads.com Pty Limited (ABN 62 127 485 198 AR 343027, NZBN 9429050505364) at Governor Macquarie Tower, Level 18, 1 Farrer Place, Sydney, NSW, 2000, Australia is an Authorised Representative of nib Travel Services (Australia) Pty Ltd (ABN 81 115 932 173 AFSL 308461, NZBN 9429050505340), and is underwritten in Australia and New Zealand by Pacific International Insurance Pty Ltd, ABN 83 169 311 193, NZBN 9429041356500. nib Travel Services Europe Limited trading as nib Travel Services and World Nomads (CN 601851), at City Quarter, Lapps Quay, Cork, Ireland operates in both Europe and the UK; in the UK it is underwritten by Inter Partner Assistance S.A. UK Branch; in Europe it is underwritten by Inter Partner Assistance S.A. nib Travel Services Europe Limited trading as nib Travel Services and World Nomads is regulated by the Central Bank of Ireland. nib Travel Services Europe Limited trading as nib Travel Services and World Nomads is deemed authorised and regulated by the Financial Conduct Authority. The nature and extent of consumer protections may differ from those for firms based in the UK. Details of the Temporary Permissions Regime, which allows EEA-based firms to operate in the UK for a limited period while seeking full authorisation, are available on the Financial Conduct Authority's website. WorldNomads.com Pty Limited markets and promotes travel insurance products of nib Travel Services Limited (License No.1446874), at PO Box 1051, Grand Cayman KY1-1102, Cayman Islands. World Nomads Inc. (1585422), at 2201 Broadway, Suite 300, Oakland, CA 94612, USA, plans are administered by Trip Mate Inc. (in CA & UT, dba, Trip Mate Insurance Agency) at PO Box 939073, San Diego, CA, 92193, USA, with 24-hour and Assistance Services provided by Generali Global Assistance and plans underwritten by Nationwide Mutual Insurance Company and affiliated companies, Columbus, OH. World Nomads (Canada) Ltd (BC: 0700178; Business No: 001 85379 7942 RC0001) is a licensed agent sponsored by AIG Insurance Company of Canada at 120 Bremner Boulevard, Suite 2200, Toronto, Ontario, M5J 0A8, Canada. World Experiences Seguros De Viagem Brasil Ltda (CNPJ: 21.346.969/0001-99) at Rua Padre João Manuel, 755, 16º andar, São Paulo – SP, Brazil is an Authorized Partner (Representante) of Chubb Seguros Brasil S.A. (CNPJ: 03.502.099/0001-18) at Av. Nações Unidas, nº 8.501, 27º andar -, Edifício Eldorado Business Tower, Pinheiros through the SUSEP Process 15414.900439/2015-34. All World Nomads entities listed above, including nib Travel Services Europe, nib Travel Services Limited and nib Travel Services (Australia) Pty Ltd, are subsidiaries of nib holdings limited (ABN 51 125 633 856).
Cookies We use cookies to help us improve website user experience. If you continue, we'll assume that you are happy for us to use cookies for this purpose. Find out more.
Source https://www.flightcentre.co.uk/flights/africa/south-africa
Source https://www.sapeople.com/2022/03/22/no-more-pcr-for-inbound-vaccinated-travellers-as-south-africa-eases-alert-level-1-restrictions/
Source https://www.worldnomads.com/travel-safety/southern-africa/south-africa/latest-south-africa-travel-warnings-alerts