12 Tips To Note Before Travelling To South Africa from Nigeria
If you are travelling to South Africa from Nigeria, this post was written with you in mind. South Africa is a beautiful country, no doubt. However, travelling to South Africa when you are a Nigerian can be a big decision but make you no scatter your brain. We have 15 tips to help you plan well well!
A man cannot sit down alone to plan for prosperity – Nigerian Proverb
1. Location
South Africa has 9 provinces (states) and over 70 towns and cities. Choose your preferred location wisely o.
South Africa, Johannesburg – Nelson Mandela Cable Bridge
In the United Kingdom, East London is a popularly and informally defined part of London. In South Africa, East London is a city in the Eastern Cape province. Know the difference! Do not get scammed.
Ask Yourself: Before travelling to South Africa from Nigeria, which province and town/city will I live? How much do I know about the place? Is the area safe for African immigrants? Do I know anyone in that area? Has this area had issues with xenophobic attacks?
2. Accommodation
Use property websites such as Property24 and Private Property to find accommodation in South Africa while you are still in Nigeria.
Unlike in Nigeria, rent is paid monthly in South Africa. Rent can be relatively expensive depending on the property type and where you are renting the property.
Ask Yourself: How much do different properties, such as a house, flat, townhouse, etc. will cost in my preferred province? Will I be renting from an agency or directly from the homeowner? Am I going to be living alone or sharing the property will other people? Will I be renting a room or the whole property? What are my rights as a tenant?
3. Before Travelling To South Africa From Nigeria, Ask Yourself About INCOME
The average cost of living for one person living in the City of Johannesburg is R8500 (N225 462.55) per month (University of the Witwatersrand: 2017).
South Africa has an expanded unemployment rate of 36.3%, which means over 9.2 million people are unemployed in South Africa (Statistics South Africa, 2018).
Your income will need to cater for rent, food, and transport (among other things). You need a job or a business that will cover your monthly expenses. If you are going the job route, then find the job while in Nigeria. By the way, there are fantastic opportunities for highly skilled Nigerians in South Africa. If you are going the business route, then start it while in Nigeria, if possible. Ensure that you have permission from the South African government (a valid permit) to work or conduct business in the country.
Already in South Africa but struggling to find a job or business opportunities? You may consider networking by volunteering at one of the Registered Non-Profit Organisations for Nigerians in South Africa.
Ask Yourself: What is my current source of income in Nigeria? What will be my source of income in South Africa? How much will I need to earn every month to cover my living expenses?
4. Currency
Change your money into the local currency (South African Rand) at the airport before travelling to South Africa from Nigeria or at the South African Airport when you arrive.
Do not pay for anything in dollars in South Africa. Think in Rands and Nairas, and not Dollars.
Find out local prices and naira equivalent while you are still in Nigeria, e.g. taxi fare, airtime/credit, food, accommodation. Convert South African Rands to Nigerian Naira on https://themoneyconverter.com/ZAR/NGN.aspx.
Ask Yourself: Before travelling to South Africa from Nigeria, will I have enough money to survive in South Africa for at least six months? How much does everything cost in South African Rands versus Nigerian Naira?
5. Banking
Money is a sensitive matter. Do not resort to using other people's accounts to bank your money. This can get very complicated very quickly.
Unlike most banks, Standard Bank has different banking solutions for foreign nationals and all you need is a valid passport, permit, or visa, and your proof of residence.
Ask Yourself: Which bank offers banking solutions for foreign nationals? How much will my bank charges be every month?
6. Communication
Buying a South African sim card at the airport is less complicated – all you need is your passport. If you do not buy it at the airport and try to buy it later at a retail shop, you will be asked for your passport and proof of residence. Your +27 sim card is your gateway to communicating with locals as well as family and friends back home.
A new study by Research ICT Africa shows that South Africa has the highest data costs among the continent's leading economies, which include Egypt, Nigeria, Tanzania, Ghana and Kenya
Calling an MTN Nigeria subscriber back home? MTN offers discounted international calling rates such as their "R30 International Calling bundles with discounted rates".
Ask Yourself: Which network provider will I be using? How much is airtime (credit)? what is the cost of data? How do I buy airtime? Where do I buy airtime?
7. Explore
If you are staying with friends of friends, do not let anyone keep you indoors or collect your money to buy things on your behalf. Explore your surroundings – go to the nearest park for a walk or the shopping mall for some window-shopping at least! Take note not to explore your surroundings at night; prioritize your safety first.
The best way to get to know a new place is to walk around when the sun is up.
If safe to do so, ask as many questions as possible. This is not the time to form 'big boy' o. If you are too shy, then Google and Quora are your best friends!
Ask Yourself: Do I know the surroundings of the area I am living in? If living in other people's homes, am I free to leave anytime? Do I feel in control of my stay in South Africa?
South Africa, James Hall Transport Museum
8. Travel
If you have enough money, consider going on one or more of our recommended Affordable South African Tourist Attractions. South Africa is a leading travel destination; use this time to travel within the province you are in.
"In 2017, South Africa received 3.5 million travellers. The top five overseas countries with the largest number of tourists visiting South Africa were the USA, UK, Germany, The Netherlands and France." – (Statistics South Africa: 2017)
9. Spending
Use your money wisely and sparingly. Once again, do not try to do 'big boy things'. Keep your money safe, and do not get distracted by the noise of others. Make sure you know what you are paying for. With that said, maybe you should avoid clubs and clubbing for now.
Be quick to think and slow to pay.
10. Passport
Always carry your original passport or a certified copy to avoid unnecessary drama. Your passport must be valid (not expired), and you need to have a valid South African visa/permit.
Your passport is your responsibility, do not allow anyone to keep it 'safe' for you.
11. Crime
Do not allow anyone to convince or force you to do any illegal activities or jobs. Anyone who has your best interests at heart will not introduce you to illegal job or business opportunities.
If any one approaches you with an offer to make quick money doing illegal activities, stay clear of them immediately.
12. Rights
Familiarise yourself with the South African constitution, laws, etc. Know your rights and always abide by the law. Try a visit to Constitution Hill; it is one of our favourite Affordable South African Tourist Attractions.
'To deny people their human rights is to challenge their very humanity' – Nelson Mandela
Akindele Olunloyo
Blogger
I love travelling. I cherish my Lagos. And I adore my new home in Johannesburg. Lagostojozi Blog is my passion project which strives to promote cooperation, healthy relations and social cohesion between the people of these two great African megacities of Lagos and Johannesburg.
How To Apply For Visit Visa To South Africa From Nigeria
You need a visa to South Africa from Nigeria if you are a Nigerian citizen. Visit visas are for Nigerians who wish to travel to South Africa for tourism, visitation to friends and families, or short business trips. This visa class is issued for no more than 90 days or less. We all know that applying for a visa can be stressful, but this article will show you a straightforward application process.
This blog post will walk you through the visa requirements, the visa application form, cost of application, where to apply for your visa, the visa appointment booking procedure, visa processing fees, processing time and duration, how to track your application, and the visa collection procedure. I hope that this post will help you with your visa application. For your flight ticket, search and compare flight cost here.
Image by Tayeb
Visa Application Rule
As a rule, always endeavour to apply for your visit visa at least four weeks before your planned trip to South Africa. Applying on time will enable the South African diplomatic offices in Nigeria to have enough time to process your visa application. You can navigate this article using the table of contents below.
Table of Content
1. Visa Requirements
2. Visa Application Form
3. Where to Apply
3.1. VFS VIP Service
4. Cost of Application
5. Visa Appointment Booking
6. Visa Processing Time and Duration
7. Tracking Visa
8. Visa Collection Procedure
9. Summary
10. Tips
South African Visit Visa Requirements For Nigerians
It is important to adhere to the South African Consulate General's visa documentation requirements in Nigeria. Make sure that all your documents are genuine; never submit falsified documents. To apply for a visit visa to South Africa from Nigeria, you will need to provide some of these set of papers listed below:
Visa Requirements
Notes
1.
An international passport
Ensure that your passport will still be valid for at least 30 days after returning from your trip. Also, make sure you have two blank pages on your passport; this is for your visa sticker and your entry and exit endorsements from immigration officials.
2.
Visa Application Form B1-84
Make sure it is filled in block letters and black ink only. Find a sample here
3.
Visit Visa fee
South African Visit Visa application fee at Lagos and Abuja VFS centres is N7, 071, which is non-refundable [and an additional Service Fee of N25, 200]. In Port Harcourt, expect to pay an estimated N53,000 for both application and service fees.
4.
2 coloured passport photographs
Your passport photos must be printed with dimensions of 45mm x 45mm. Take the photos against a white background with your full face forward (if uncertain about the specification, you may take the pictures the day you arrive at your VFS centre at the cost of N2,000)
5.
2 coloured copies of your Nigerian passport biometric data page
6.
A copy of your e-Yellow fever certificate
Print all pages of your e-Yellow fever card, including the cover page
7.
An introductory letter of yourself addressed to the South African Consulate General.
Make sure your phone number and your address are included.
8.
Coloured copies of all current and old visas
Print current or valid visas and also all your previous permits.
9.
Your employer's letter of recommendation
10.
Letter of invitation
If you have a host in South Africa, make sure their personal and official contact details in South Africa are included in the letter.
11.
Provide supporting documents to confirm the purpose of your visit to South Africa
If required
12.
Letter of confirmation of attendance
If you are applying to attend an event, a letter from the organisation under whose control the activity or event is taking place must confirm such attendance and state whether you will be paid. If paid, you should state the amount in the letter.
13.
Medical referral letter and Appointment letter
For a medical trip lasting less than three months, provide a medical referral letter from your Nigerian doctor, who must specify your health condition's nature and why the referral to South Africa is essential. Do not forget to include the South African medical doctor's appointment letter and ensure his contact details are listed on the letterhead.
14.
Confirmed receipt of hotel reservation
Book directly with a South African hotel and not through broker websites such as www.hotels.com)
15.
Air-flight booking
This is not compulsory since you will be presenting your personal and or your host's bank statements, but you may choose to show proof of your confirmed air-flight booking for a return trip back to Nigeria. Click here to search for cheap flights from Lagos to Johannesburg. Compare the prices, and save some cash.
16.
Marriage certificate if you are married
Ensure copies are certified by a Notary Public
17.
Bank statement from 6 months
Your bank statement will represent your proof to cater to yourself while on vacation in South Africa. A Bank balance of at least N1 000 000 is advisable before you apply. A sufficient account balance will increase your chances of been granted a visa.
18.
A financial undertaking by your host in South Africa
If a host in South Africa will sponsor you
19.
Bank statement from your employer if your trip is been sponsored by your place of work
Ensure you attach a reference letter from your company's bank to state ownership and signatories to the company's bank account.
20.
Your 6 months payslip
21.
Birth certificate
If you are travelling with kids under the age of 18 years old
South African Visa Application Form In Nigeria
The South African Visit Visa B1-84 application form is straightforward to complete. As a visit visa applicant, you will need to answer several questions on the application form. Information such as your name, date of birth, address, passport details, occupation, and information about your visit to South Africa, such as when you plan to arrive and the duration of your stay, will all be required on the application form. There are also some questions relating to security and finance.
Failure to complete the form in full or correctly may lead to your visa been denied or delayed.
Where To Apply For South African Visa In Nigeria?
Application for a visit visa to South Africa from Nigeria can only be made in person at any Visa Facilitation Service (VFS) centres across Nigeria. There are 3 VFS offices in Nigeria, and they are located in Lagos, Port Harcourt, and Abuja. Find their addresses below:
The physical address for South Africa Visa Application Centre in Lagos is at;
Plot 110, Admiral Ayinla Way (Opposite Treasure Garden Estate)
Third Roundabout,
Lekki Phase I,
Lagos,
Nigeria.
Physical address for South Africa Visa Application Centre in Abuja can be found at;
Sterling Bank Plaza, 3rd Floor, Plot 1083 Mohammadu Buhari Way,
Central Business District
Abuja
Nigeria
VFS Nigeria
Some call it the South African Embassy in Port Harcourt, but it is the VFS address for South African Visa Application Centre in Port Harcourt;
Vineyard Shopping Centre,
88 Woji Road,
GRA,
Port Harcourt,
Nigeria
Bear in mind that VFS has a daily limit to the number of applications they receive, which means that the first to arrive is dealt with first! And according to the Foreign Missions Observation Report of South Africa's Department of Home Affairs (DHA) in 2018, DHA reported that Abuja receives about 100 applications daily; Lagos gets 200, while Port Harcourt accepts roughly 20 visa applications daily.
VFS Global Operating Hours
Monday — Friday
08hr00 to 15hr00
Image by Gerd Altmann
VFS Passport Collection Hours
Monday — Friday
10hr00 — 16hr00
VFS VIP Service
The VIP service offered by VFS at their application centres in Nigeria comes with personalised facilities such as a dedicated lounge for you. The offer also comes with a speedy application process, refreshment, photocopy of your documents, and a courier return of your passport. The service cost N10, 000.
What Is The Visa Fee For South Africa In Nigeria?
The cost of applying for the South African Visit Visa in Nigeria is determined by the current foreign exchange and your application centre's location. Visa application fees are either paid online or paid at your VFS application office. There are three VFS offices in Nigeria. One is in Lagos, another in Abuja, and the third in Port Harcourt. Currently, the visa application cost in Lagos and Abuja is the same, which comes at the expense of N32, 271. Port Harcourt visa application fee is estimated at N53 000. Always familiarise yourself with the current visa fees on the VFS website. You can also pay your visa fees online on the VFS website. Bear in mind that the VFS offices do not accept cash or international bank cards. All payments at VFS centres are only made using bank cards issued by Nigerian banks.
South African Visa Appointment Booking
To submit your documents for the visa application, you will need to book an appointment with VFS Global on their website. Once you book an appointment, ensure you arrive at your VFS application centre at least 30 minutes before your scheduled appointment.
For a list of the things to bring with you on your appointment date, information about compliance, safety, and general information from VFS about your visa application appointment, see here.
South African Visitor Visa Processing Time
DIRCO and the Department of Home Affairs consider the South African diplomatic mission in Nigeria as a high volume mission. Still, the VFS Global office in Nigeria says it takes approximately 6 days for a South African visa application to be processed.
Based on the reality of the high volume of applications received and the need for each application to be individually evaluated, it is safe to say that DHA may process your application entirely after 2 – 3 weeks of submission of documents. Therefore, it is strongly advised that you apply for your South African Visit Visa well in advance of at least four weeks before your plan to fly to South Africa.
How Do I Track My South African Visa Application?
Image by intographics
To track and trace your visit visa application, you will need to enter your visa application reference number and your birth date on the VFS Global website. Click here to go to the VFS track and trace webpage.
South African Visa Collection
You will most likely receive an SMS after a decision has been made on your visit visa application. To pick up your visa, go to your VFS application centre along with the receipt of your visa application. The South African Visa Collection time is from 11 am – 3 pm from Monday to Friday.
If this guide has been of help to you, please share with your friends.
NOTE: For up-to-date information, always check with the South African government's Department of Home Affairs official website.
Suggested Posts:
Lagos to Jozi
Lagostojozi blog strives to promote social cohesion amongst the citizens of Nigeria and South Africa. Please subscribe to our newsletter and follow us on social media for the latest posts.
South African visa for Nigerian (requirements, how much it costs, etc.)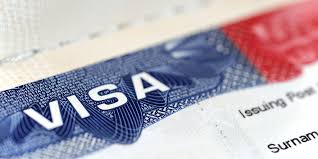 Are you deciding to travel from Nigeria to South Africa? Travelling to other country like South Africa or USA from requires one to get a visa. In this post, I will show with you the requirements and how much its really costs to apply for South African visa as a Nigerian.
Travelling from Nigeria to South Africa for a short visit to some one, a business purpose or relocating to stay there requires person to apply for his or her visa.
South Africa visa requirements for Nigerians
Top ten requirements for applying South African visa for Nigerian are:
An application must be completed and submitted online or at their office
Applicant must have copies of his/her supporting documents
Application fee payment must be made
Applicant must signify his/her accurate reason of travelling to South Africa
Must accept to obey the rules and regulation guiding South Africa.
A Nigerian or other eligible passport with at least 1 month of validity left after the intended date of departure and 2 blank pages
Yellow fever vaccination certificate (if applicable)
A return or onward ticket if travelling by plane
Proof of legal guardianship or consent from guardian if travelling with minors
Evidence of sufficient funds to cover travel expenses.
Top two online sites for South African visa application in Nigeria
If you are planning to apply for South Africa visa in Nigeria, we have two recommended sites (southafricavisa and vfsglobal) which you can use to apply online using you pc or computer at the comfort of your home every where, any time.
To apply for South African visa online from any Nigerian state or location, you can either visit www.southafricavisa.com or www.visa.vfsglobal.com/nga/en/, then enter your detail, pay your application fee using your debit card and follow the prompts.
The VFS Global is an online site that manages Visa Application Centre for the South African Embassy, where you can submit your completed visa application form, supporting documents and biometric data.
How to apply for South African visa
To apply for South Africa visa online, first, visit the application portal at www.southafricavisa.com/application-form.
Fill out the application carefully with your name, date of birth, email address, phone number, etc.
Review the details you have entered and correct the error if there is any.
Pay for your application fee using a credit or debit card.
Finally, submit application.
South African visa embassies in Nigeria
After applying for the South African visa online, now, you are required to visit their embassy office or their visa application center to apply physically. South African embassy has offices in Lagos, Port Harcourt and Abuja.
The offices of South African embassy for visa application or visa related stuffs in Nigeria usually open from 8 AM to 3 PM every day except Sunday and Saturday.
| State | Address |
| --- | --- |
| Abuja | Sterling Bank Plaza, 3rd Floor, Plot 1083 Mohammadu Buhari Way,Central Business District |
| Lagos | 24 Molade Okoya Thomas St, Victoria Island |
| Lekki | Plot 110 Admiral Ayinla Way, Lekki Phase I |
| Port Harcourt | Vineyard Shopping Centre, 88 Woji Road, GRA, Port Harcourt, Nigeria |
After your successful visa application at their office, you will receive an email update. However, if you are not receiving a email easily, you can also receive an SMS sent directly to your phone.
If you fail to receive both email and SMS notification concerning your South African visa application as a Nigeria, now you can use their website to track your visa application status online.
To do that, just simply visit their website by clicking here, enter the Reference Number present on the invoice/receipt issued to you during your application, enter your last name and follow the prompts.
At the point of South African visa application, remember to correctly enter your email address and telephone in the appropriate column as they would be used to help you any time you are tracking your visa.
Nigerian citizens who are planning to visit South Africa for short-term trips and applying their visa through an embassy can expect to have their visa processed within 10-15 working days.
Guides for Nigerians on how to apply South African visa
Top seven step by step guides for Nigerian who want to know how to apply South African visa are explained below with their requirements.
#1. choose the right visa for your trip
Choose the right visa for your trip
The first step to apply for South African visa is choosing the right visa type you need. Visa type varies depending on the status of your traveling.
While checking the right visa type for your trip, check whether you're eligible to apply for it. In this process, you'll also know the documents required along with your application, how long the application might take and fees you'll have to pay.
Each application must comply with the guidelines applicable for your visa category.
If your documents are not in English , you may need to get translations prepared before applying.
#2. start your application
After you have completely passed through step one above, you can now start your visa application.
If you are ready to apply, you can click here to download the visa application form, complete it, print the complete form and bring it with you to any of their embassy office together with the documents required for the Visa category chosen for submission.
3. book an appointment
During the point of your South African visa application, you are permitted to select an embassy office of your choice and make an appointment.
Once you have filled up your form, you need to book an appointment to have your fingerprints and photo taken at a Visa Application Centre. This is known as 'biometric information'.
Once you've booked your appointment, you'll receive an appointment confirmation email along with the letter of appointment.
If you are part of a family or group, you'll have to book individual appointments for each member of the family or group.
#4. pay your fees
Once you have made your application, you will need to pay your visa application fee. If you have downloaded the form yourself as discussed earlier and bring to the Visa Application Centre, payment will be made at the time of your appointment.
You will have to pay the Visa fee at the Visa Application Centre in POS Only.
#5. visit Visa Application Centre
After you have paid your application fee, now attend their office in the exact time you scheduled during the time of making your appointment. Please note that you'll have to submit your complete visa application form at the Visa Application Centre in person.
#6. track your application
In this step after returning to your house, you can now stay informed about the progress of your application by tracking it online.
You will receive an email update when your decision has been returned to the Visa Application Centre. If you can't access email easily, or would like more detailed tracking information, you may also be able to get updates by SMS sent directly to your phone.
You can also track your visa application status online using the Reference Number present on the invoice/receipt issued by the Visa Application Centre along with your last name to access this service.
#7. collect your passport
While tracking your visa application online as instructed in previous step and find out that it is ready for collection, just simply provide the receipt issued by the Visa Application Centre to the dispatch rider who will be delivering your package
However, due to the COVID-19 pandemic, after a visa application decision has been made, your documents will only be returned to you nation wide via a courier.
How much is South Africa visa application fee in Nigeria
Knowing how much Nigerian Naira does an application fee of South African visa cost is a prerequisite for you before you can start in order to know the total amount you will spend. Perhaps, the South African visa application fee differs category by category such as type of the travel.
The South African visa application fee and their respective travel type are:
| Travel types | Visa application fee (NGN) |
| --- | --- |
| Short-term (valid up to 6 months) | ₦8,600 |
| Long-term (valid for up to 2 years) | ₦30,600 |
| Longer-term (valid for up to 5 years) | ₦30,600 and ₦25,470 VAT fee |
| Longst-term (valid for up to 10 years) | ₦30,600 + ₦25,470 |
Please note that when applying for South African visa in Nigeria, you will be requested to share your bank statements of minimum recent six months or financial support letter from your sponsor in order to make sure that you will be capable in facing your travelling expenses.
If you're visiting South Africa for tourism or business purposes for a minimum period of 90 days, you probably don't need a visa. However, the only Nigerian citizens who can travel to some countries like South Africa without a visa are holders of diplomatic, on NYSC, having an official ID.
If you know that this article has helped you know how to apply South African visa for Nigerian online and offline and how much is cost, please share it with your friends and remember to subscribe to our newsletter for more important updates.
Source https://lagostojozi.com/travel/traveling-to-sa-from-nigeria/
Source https://lagostojozi.com/south-africa-visa/apply-sa-visit-visa-in-nigeria/
Source https://fastknowers.com/south-african-visa-for-nigerian-and-requirements/