Why travel to Japan? 20 best reasons to visit it
There are a endless number of reasons to visit Japan, as the country has something to entice almost every kind of traveler.
Whether you're dying to explore Japanese history and culture at the variety of UNESCO World Heritage Sites in the country, indulge in diverse Japanese cuisine, or experience a ride on the lighting-fast Shinkansen trains, a trip to Japanese promises adventure around every corner.
From the chance to visit some of the many impressive temples and castles around the country, to the opportunity to take a dip in an Onsen hot spring, below you'll find the 20 best reasons why you should visit Japan.
Table of Contents
It's easy to get around on public transportation
Japan has one of the most efficient and reliable public transport systems in the world, with a wide range of travel options including bus, train, and subway services across the country.
One of the best ways to get between cities is to ride the Shinkansen bullet trains, which can reach a speed of up to 300 km/h and boast a range of luxury services onboard. The most cost-efficient way to travel by Shinkansen is to buy a JR Pass online before traveling to Japan.
Japan is very clean
The Japanese really pride themselves on their cleanliness, and upon first arrival in the country you may be surprised by how sparkling clean the streets are.
Hotels and restaurants tend to be absolutely spotless, filled with pleasant smells, and regularly and efficiently cleaned. One downside is that there tends to be a total absence of trash cans in public spaces. However, you can just follow the Japanese example and carry garbage with you until you find a place to get rid of it later on.
Japanese people are polite and friendly
The Japanese have a worldwide reputation for being uncommonly polite, friendly, and welcoming. Although the language barrier may prove a challenge at times, people in Japan usually try to be as helpful as possible if you ask anything of them.
It's a good idea to brush up on Japanese etiquette tips before traveling: locals will appreciate your efforts to respect local customs!
The incredible natural landscapes
Although Japan is perhaps best known internationally for its technologically advanced cities, the majority of the country is actually taken up by a vast expanse of forested hills and mountains, and there is lots of nature to explore.
One of the most obvious beauty spots to visit is the iconic Mount Fuji, but you shouldn't rule out a visit to lesser known natural gems such as the Arashiyama bamboo forest or the Ritsurin landscape gardens on Shikoku Island.
The large number of UNESCO sites
Japan boasts a total of 21 World Heritage Sites, including 17 cultural monuments and 4 natural landscapes, and there are currently 8 more sites pending UNESCO classification.
Toshogu Shrine is part of the UNESCO World Heritage Site of Nikko
Travelers interested in Japanese history should definitely pay a visit to the Hiroshima Peace Memorial, which commemorates the victims of the 1945 atomic bomb, as well as Shirakawago and Gokayama, historic villages which feature unique thatched-roof dwellings.
The majestic temples in Japan
There are number of stunning historic temples and shrines in almost every town and city in Japan, while larger cultural centers can have up to 1,000 temples within their municipality.
One of the most impressive temples in Japan is the Byodoin Buddhist temple in Uji, a UNESCO World Heritage Site that dates back over a thousand years. The Toji temple in Kyoto, which boasts the tallest wooden pagoda in Japan and an extensive garden full of cherry trees, is also well worth visiting.
The unique castles
Visitors to Japan can dig deep into the country's history by exploring the elegant architecture and fascinating family legacies of Japanese castles.
Primarily serving as the homes for local feudal lords and their family during the Sengoku period of Japanese history, the castles in Japan are defined by their elegant façades and interiors, as well as extensive defensive features.
Some of the most impressive castles in Japan include the well-preserved Hikone castle, which dates back to 1622, and the castle in Himeji.
The spectacular cherry blossom season
Japan is one of the best places in the world to view the spring cherry blossom and attend a Cherry blossom festival.
Once the cherry blossom season peaks in April, locals and visitors alike flock to Japanese parks and gardens to engage in hanami (picnics beneath the cherry trees). Some of the best places to experience the blooming flowers include Hirosaki Castle Park and Shinjuku Gyoen, located in the heart of Tokyo.
The exciting summer festivals
If you're visiting Japan during the summer months, you should plan to experience some of the colourful Matsuri festivals which take place all over the country.
These traditional celebrations pay tribute to legendary historical events and different deities connected to an individual shrine in the towns where they take place. Many Matsuri festivals feature processions of enormous floats, colorful parades, and spectacular fireworks shows.
Christmas in Japan is magical
Spending in Christmas in Japan is worth the effort just to experience the range of extravagant winter illuminations that saturate the city streets during the festive period.
Those planning to spend winter in Japan are also advised to visit the Sapporo snow festival in Hokkaido, where you can see a range of incredible ice sculptures, many based on well-known pop culture characters.
The world-class powder snow
Winter sports enthusiasts shouldn't miss the chance to go snowboarding and skiing in Japan at one of the many resorts across the country, as Japanese powder snow is considered some of the best in the world.
Kiroro Ski Resrot – Photo credits: Kiroro Hotels Co.
Many of the best ski resorts in Japan are located on the northernmost island of Hokkaido, such as Furano, Rusutsu, and Niseko, as well as in the Japanese Alps on Honshu.
The chance to bathe in a natural hot spring
Onsens are Japanese hot spring baths filled with mineral-rich spring water heated by geothermal forces, somewhat like a natural Jacuzzi.
Onsen baths have been present all over Japan since at least the 8th Century, when the belief that hot springs had curative and rejuvenating powers was at its height. Taking a bath in an onsen is an incredibly relaxing experience, and popular with both Japanese locals and tourists.
The superb Japanese cuisine
Food is incredibly important in Japanese culture, and while in the country you'll be able to sample a huge range of the many delicious dishes that make up Japanese cuisine.
From worldwide favorites like sushi and ramen, to Sukiyaki (beef hot pot) and Yakiniku (Japanese barbeque), there are an endless number of dishes in Japan guaranteed to make your mouth water.
Japan is also the country with the most 3-star Michelin restaurants in the world, and there are are also a number of Matsuri food and drink festivals you can experience during your trip.
The fantastic architecture
You'll be able to take in some incredible modern architecture while in the major Japanese cities, such as the Tokyo Skytree, the tallest building in the capital.
You can also find some exquisite examples of traditional Japanese architecture all over the country, such as the majestic Ise shrines on the Shima Peninsula.
The advanced technology
From futuristic capsule hotels with complimentary tablets, to high-tech public toilets, advanced technology is in full display in every corner of Japan's cities.
Inside the driver's cabin of the Alfa X Shinkansen
If you feel like getting an inside look at technological advancements in Japan, pay a visit to the permanent robotics exhibitions at Miraikan – The National Museum of Emerging Science and Innovation in Tokyo's Odaiba district.
Japan is a Mecca for manga and anime lovers
If you first fell in love with Japan through manga and anime, you're bound to be in heaven during a visit to Tokyo, which boasts a number of anime-themed experiences.
Visit J-World Tokyo, an indoor amusement park based around popular manga characters, the One Piece Tower, or the Pokémon Mega Center Tokyo, a huge store which offers a range of Pokémon merchandise exclusive to Japan.
It's the home of Studio Ghibli
Fans of classic Japanese animation films like Princess Mononoke (1997) and Spirited Away (2001) shouldn't miss the chance to see some of celebrated director Hayao Miyazaki's creations at the Studio Ghibli museum in Mitaka.
Totoro is there to help you along the way from Mitaka Station to Ghibli Museum
Children can play on a huge replica of the Catbus from My Neighbor Totoro (1988) and watch animated shorts exclusive to the museum. There is also an ever-changing range of exhibitions exploring Ghibli's creative process.
Japan is the birthplace of karaoke
If you love belting out your favorite songs, whether in front of a small group of friends or a crowd of random strangers, then you'll want to take advantage of the huge karaoke culture while in Japan.
You might not be aware that Karaoke actually originated in Japan and continues to be incredibly popular: there are currently around 100,000 karaoke boxes and bars across the country.
The fashion
Fashion lovers arriving in Japan should head directly to Tokyo's most stylish area, Harajuku, where most of the biggest Japanese trendsetters set up shop.
Takeshita Dori, Harajuku, Tokyo
Those more interested in traditional Japanese fashion may want to pay a visit to Kyoto and try on one of the elegant kimonos or yukatas the city is famous for.
Japan is very safe
Japan is considered to be one of the safest countries in the world, and has one of the lowest global crime rates.
Japanese people often leave their doors unlocked, children are perfectly safe traveling on the subway by themselves, and visitors are able to walk around the cities at night without having to worry.
Nevertheless,as when traveling to any foreign destination, visitors to Japan should still exercise caution in crowded places and use common sense.
Can I Travel To Japan Now? November 2022
Japan is finally open! Travelers from most countries can now enter Japan without applying for a visa in advance. Here are all the details on visa-free travel, vaccination and Covid test requirements.
Kiyomizu-dera Temple with cherries in full bloom: f11 photo / Shutterstock.com
Situation Summary
Last Update: November 21, 2022 (this page will be updated as needed)
Japan is open! Visa-free, independent travel is now possible for most nationalities.
Use the Visit Japan Web app to upload your Covid vaccination status or Covid test results. See our Guide to the Visit Japan Web app and Japan Entry Procedures for all the details
If you are boosted with a Covid vaccine, you do not need a negative Covid test before flying to Japan. If you are unvaccinated or not boosted, you need a negative Covid test. See our Japan Covid vaccination and testing page for details.
Masks are widely worn in Japan. See our Japan mask page for details.
Children traveling with triple-vaxxed (ie, boosted) parents are exempt from the pre-departure Covid test requirement, whether or not they've been vaccinated.
We will update this page as information changes.
Now is the time to start planning a trip to Japan. Contact Chris Rowthorn to start planning.
Commentary by Chris
Visa-free, independent travel restarted on October 11. Citizens of 68 countries now get visa-free travel to Japan. Here's the Japan Ministry of Foreign Affairs visa-free travel list. If you are a citizen of one of those countries, you do not need to apply for a visa in advance; you will be given a 90-day tourist visa upon arrival in Japan (note that there are few exceptions which are listed on the MOFA site). You may still need a negative Covid test within 72 hours of flying to Japan (see details below).
Given that Japan is now open, it's time to start planning a trip. In fact, you should act fast: the crowds are going to return, but it will take several months before we get back to the jam-packed conditions of 2019. And, to top it off, the yen is now at multi-decade lows. So, you'll be able to have the place mostly to yourself and everything will seem positively cheap!
For some great Kyoto airfare and hotel bargains, see our Kyoto Travel Bargains page.
If you want help planning a trip to Japan, visit my consulting page to book a Zoom consultation.
What You Need to Do Now
If you're planning a trip to Japan, there are some things you should do now. There is a lot of pent up demand for travel to Japan, so plane tickets and accommodations should be a priority.
11 Things to Know When Traveling to Japan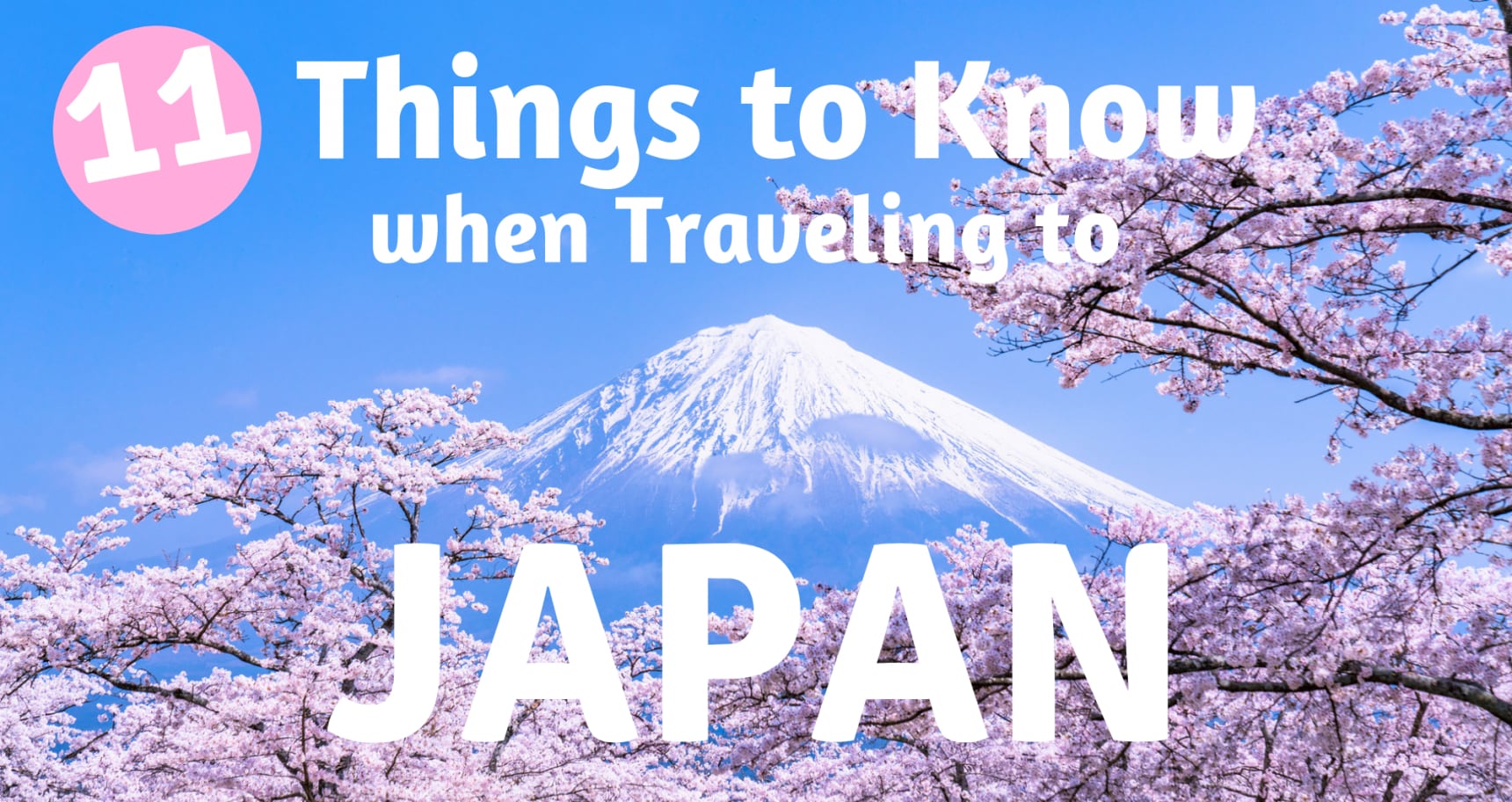 What does a foreign traveler need to know when visiting Japan? While there are many lists out there, a lot of them seem to have trouble distinguishing between the incidental and the truly important. Here we try to parse it down to 11 key things you definitely need to know and a few more that could be helpful. Happy travels!
1. Transportation in Japan
Japan has some of the best public transit on Earth, so there's little need to rent a car (if you do, you'll need an International Driving Permit). Most visitors opt to get a JR Pass (Japan Rail Pass), which allows unlimited use of JR lines for a seven-, 14- or 21-day period. The cheapest pass costs only slightly more than a round-trip Shinkansen (bullet train) ticket between Tokyo and Kyoto, so assuming that's on your agenda, there's really no reason not to get one. Just be sure to order it before you get to Japan—you have to receive your voucher before you arrive and then exchange it upon arrival.
1a. Different Kinds of Trains
There are different kinds of train lines in Japan. Most—but not all—overland trains are JR, so your JR Pass will work on them. But look out for private lines named the "Kintetsu Something Line," the "Seibu Something Line," etc.—basically anything not "JR." Subways aren't covered either, so while Tokyo is mostly navigable by JR, depending on your plans, you may have to supplement by buying individual tickets or investing in a chargeable Suica card (there's a ¥500 deposit you can get back when you give up the card at the airport station on your way out; you can get a card from a machine at any station). Suica works in Tokyo and many other areas of Japan, but not all, so check the compatibility list before you try to use it outside the Tokyo area.
1b. Station Exits
When you look up a destination station, check which exit you need to take. While small stations might just have one or two exits, the largest will have dozens upon dozens attached to vast underground networks, and taking the wrong exit could leave you both disoriented and as much as a kilometer (0.6 mi) away from your goal.
1c. Last Train
With the exception of some rare sleepers, there are no 24-hour trains in Japan. Always keep an eye on the departure time of the last train, as taxi rides are expensive—and the cost goes up after the train lines shut.
2. Arrival Airport for Japan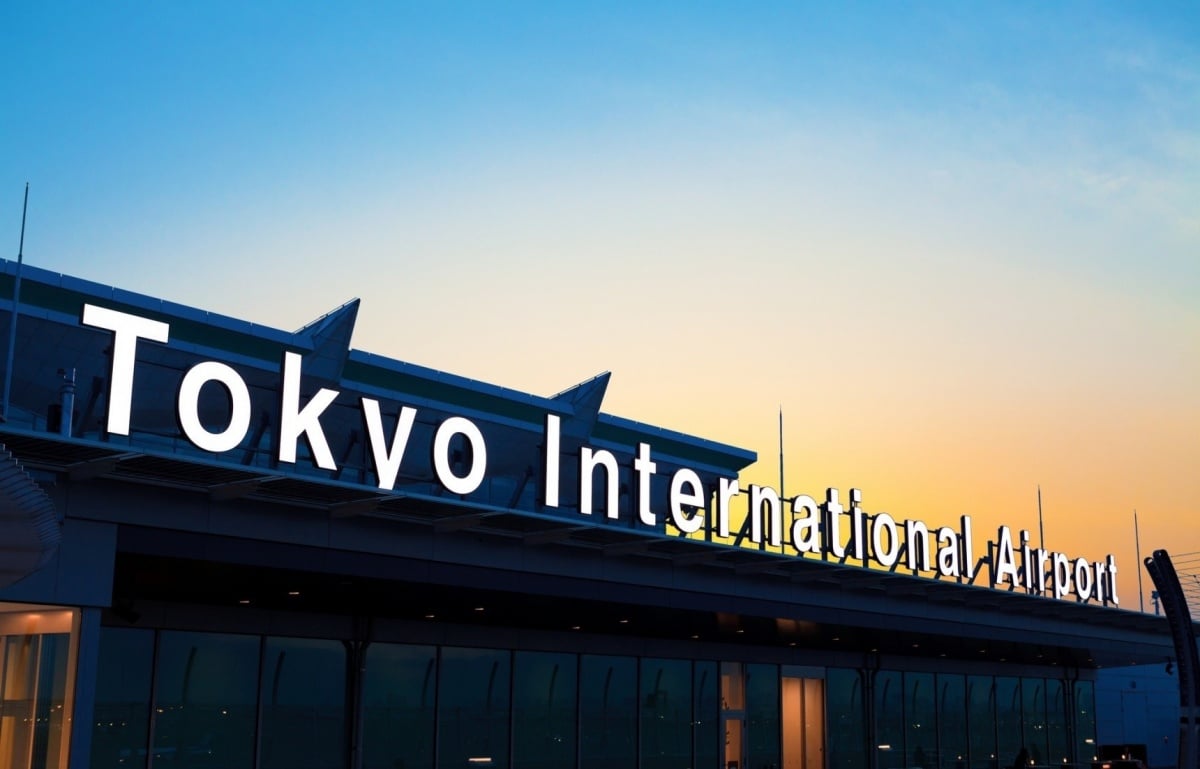 Try to use Haneda Airport if you can. It's much closer to Tokyo city center, and a much cheaper and more pleasant trip than the long slog from Narita. Rather than the Keikyu Line, you'll probably want to use the monorail, since it's covered by the JR Pass. If you do have to use Narita, only take the Narita Express if you have the JR Pass—if you don't have the pass, take the Keisei Electric Railway Skyliner, which is much cheaper. You can also take local trains from Narita, but they take forever, and you'll have to navigate more transfers.
3. Electronics in Japan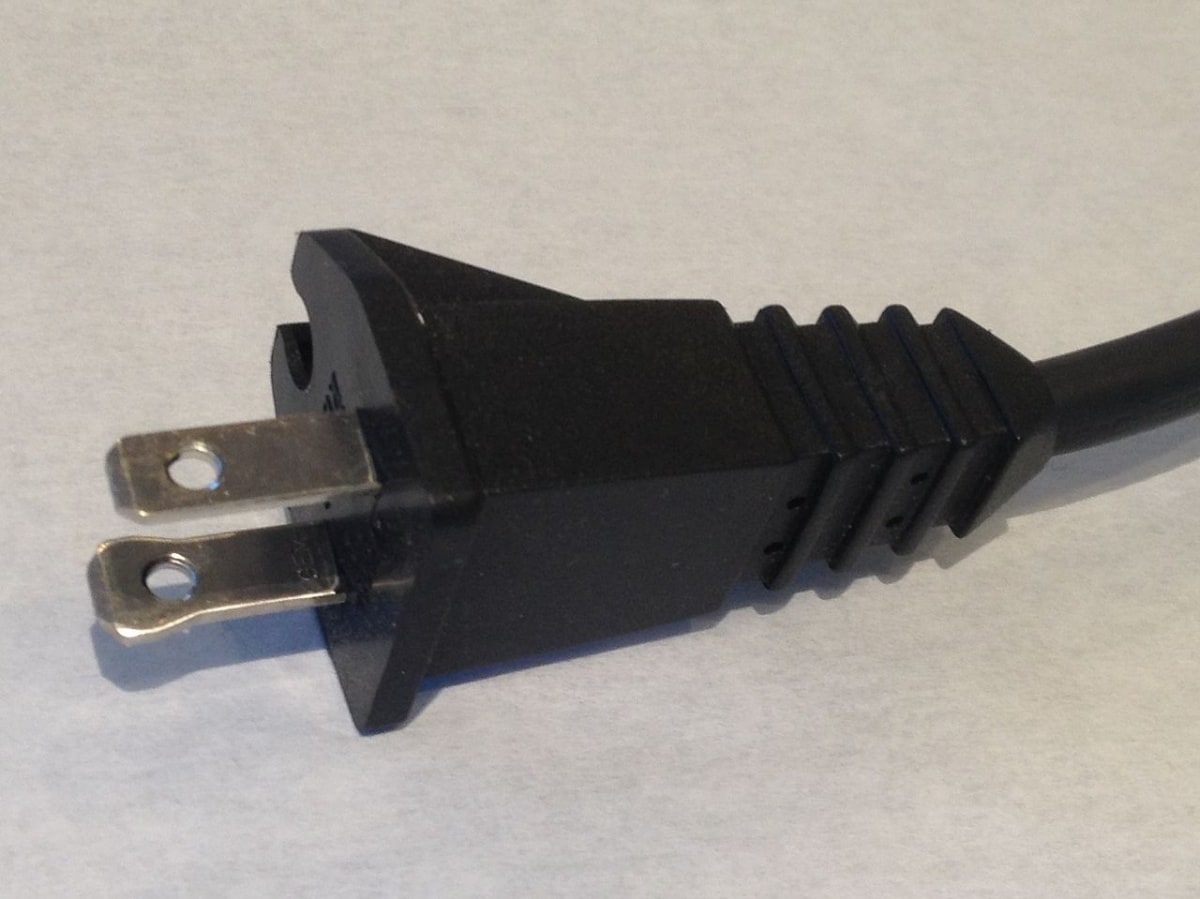 If you're coming from North America, your electronics will work without an adapter in Japan (assuming they don't have a ground pin, as most Japanese sockets won't take one). From anywhere else, you'll need to buy an adapter.
Japan's Wi-Fi is sporadic, so unless you have roam-everywhere cell service, you'll want to rent pocket Wi-Fi from a kiosk at the airport. The rate is usually around ¥1,000 per day (about US$9). If you're in a pinch, head to a McDonald's or a convenience store. Some major Tokyo stations (e.g., Shinjuku, Shibuya) also have Wi-Fi. Wi-Fi will be free in all modern hotels, but older traditional inns (ryokan) may not be connected.
4. Money in Japan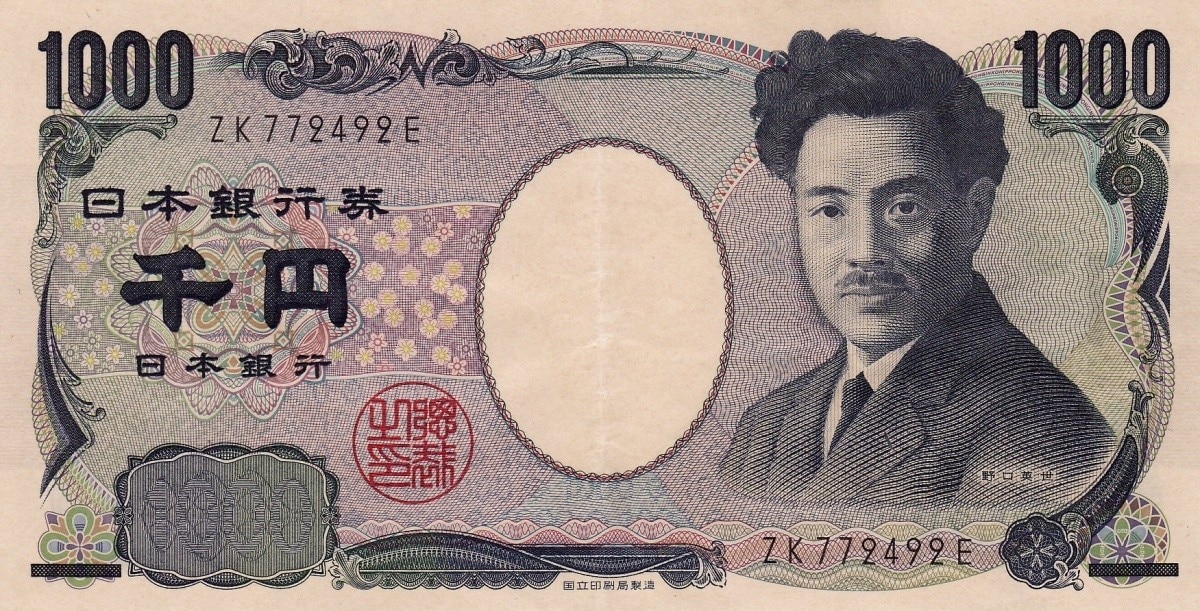 Most major restaurants, transportation routes and tourist destinations will take international credit cards. However, if you want to go places with local color—or, for that matter, most temples and shrines—you'll need cash. Since bank machines close late at night, your best bet 24 hours a day is 7-Eleven, which has bank machines where you can withdraw yen using select international cards. It's a good idea to have ¥10,000 of emergency cab fare cash at all times.
5. Directions in Japan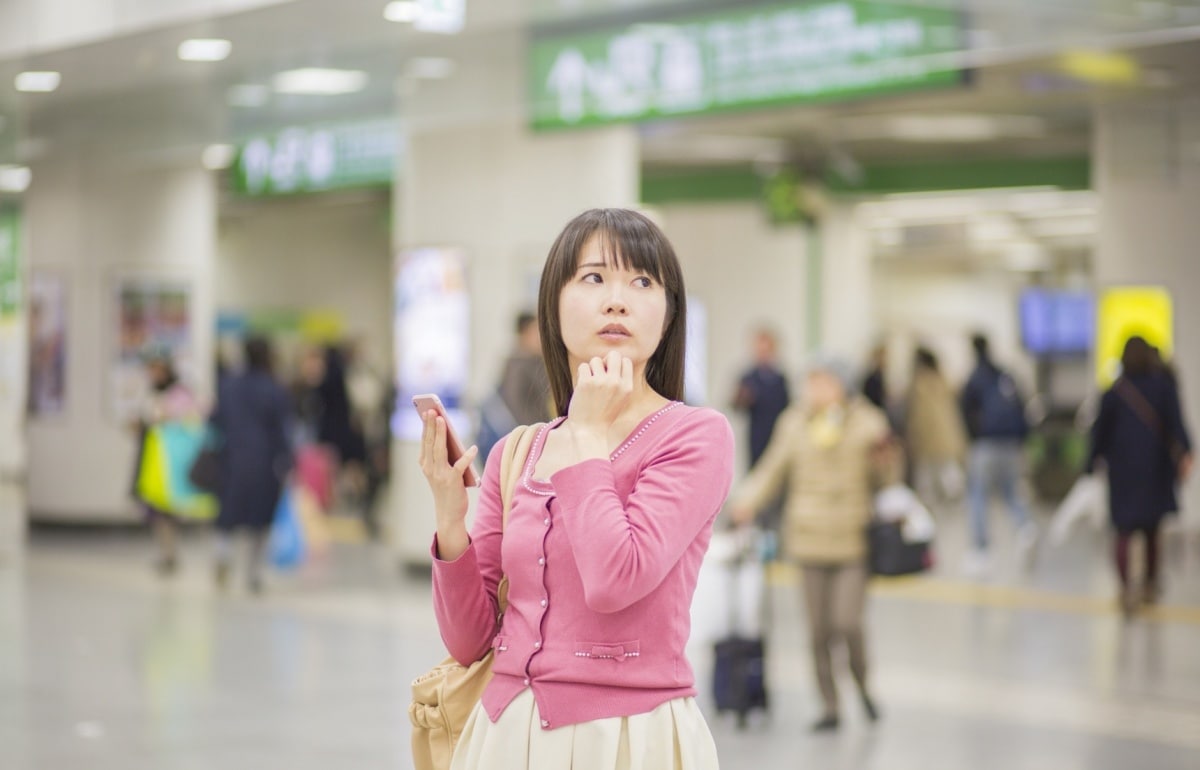 Use Google Maps to get around: input your destination and it will show you all the possible ways you can get there, including the train costs, times and transfers. For famous spots, just input the name in English. For lesser locations, you can try copying and pasting the kanji. If that doesn't work, find the address in Japanese and paste it into Google (addresses input in English tend to give results that are off by about 100 meters/109 yards or more). Also, Google tends not to include specialist tourist buses in its calculations, so you may have to do some additional research to get to some more out-of-the-way locations. (If you don't feel like looking for kanji, you can try the same name in Apple Maps, which sometimes has English names registered that Google Maps does not.)
5a. Station Names
All train stations are labeled in English and Japanese. But buses in the countryside (and even many in cities) will only identify stops in Japanese, so travel to spots far from train lines can be tricky without using a Google Map.
5b. Orientation
All but the largest streets have no names in Japan, and houses are numbered non-sequentially in blocks. When you need to find things, trust your Google Map, or look for landmarks. Also be aware that maps posted in stations tend not to be oriented with north at the top, so they can be confusing.
5c. When Lost
Station staff and police officers are amazing for directions. They won't speak much (or any) English, but they have extensive knowledge of the area. Believe it or not, the cops at a police box (koban) are quite accustomed to offering directions!
6. Japanese Convenience Stores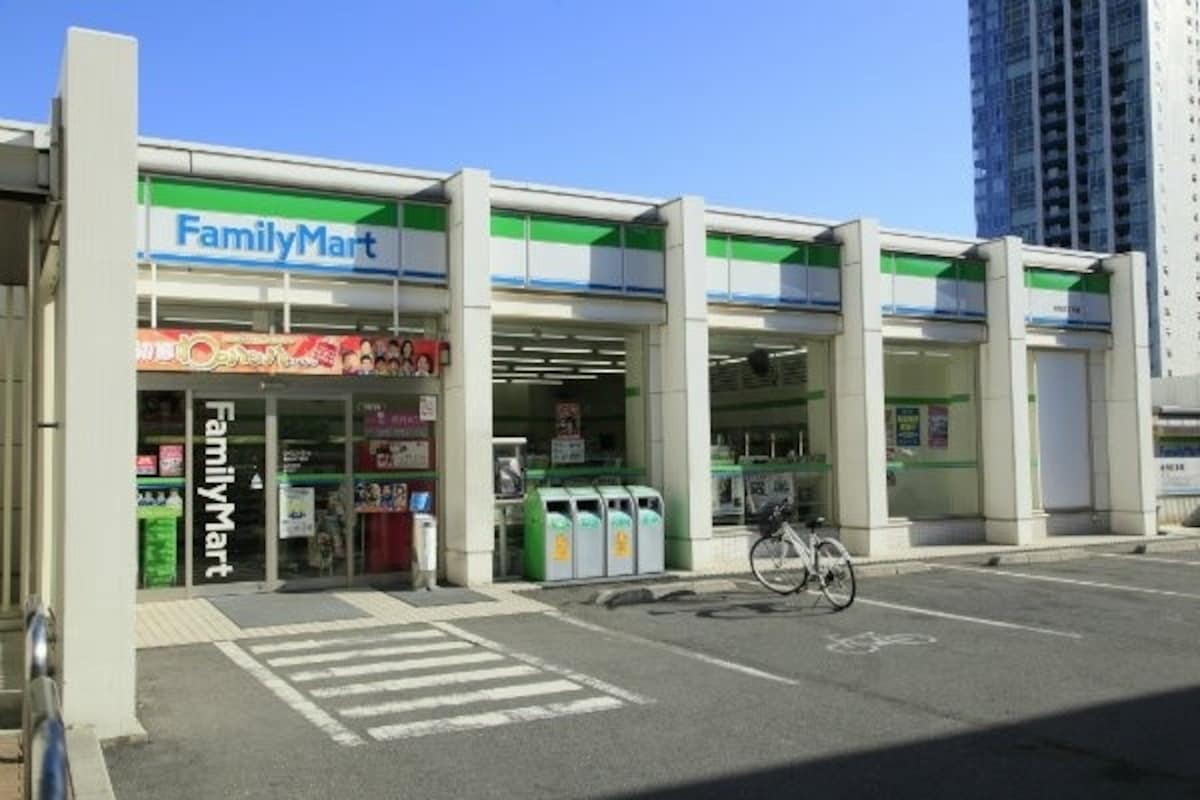 Japanese convenience stores sell almost anything you could need in a pinch: phone chargers, razors, underwear, alcohol, food (including heatable dinners, which you can ask them to heat for you) and much more. Nearly all convenience stores are open 24 hours, and there's one roughly every 200 meters (220 yds) in most urban environments. Many also have Wi-Fi, and you can use the Loppi machine at a Lawson convenience store to buy tickets to the Ghibli Museum, Tokyo Disneyland, sumo and more.
7. Food in Japan
Eating out is cheap in Japan. Nobody tips (don't even try—it will just make the staff feel guilty and confused). You can get a good lunch for about ¥1,000, and a good dinner starting around ¥2,000. If you want some tips on how to navigate popular Japanese-style pubs, called izakaya, you can take a look here.
7a. Reading Menus
Chain restaurants will generally have pictographic menus, so just point to order. Similarly, fast food restaurants will have pictographic menus on the counter you can point to. Mid-sized restaurants might have plastic replicas of their food outside, and it's not unheard-of to drag staff out front and point to the thing you want. However, small restaurants will probably only have Japanese menus, so don't venture in without someone who can read Japanese. High-end restaurants tend to include English subtitles on their menus to look posh—though an Italian restaurant may just as likely have Italian!
To pay at a restaurant, just take your time getting up and slowly walk to the register. They'll have your bill ready for you upon arrival. (Some places will keep a running tab on a clipboard or similar at your table; if so, bring that along.)
8. Language in Japan

The average Japanese person speaks almost—but not quite—zero English. Expect the average person to understand the following words: hello, goodbye, yes, no, OK, numbers 1-10 and thank you. That's it. There are plenty of people who know lots more, of course, but don't count on it. And believe it or not, you can get really far with just that list and some strategic thinking.
8a. Getting By in English
Everyone in Japan studies English in junior high, and it's now being introduced earlier and earlier in elementary school. But only a fraction of them remember any of it, and the result is that everyone has pretty good latent English vocabulary, and lousy English grammar. On top of this, most people know the English words for major tourist spots in their area (or the English is close to the Japanese anyway). So, to be understood, just drop your grammar and say the thing you want with an obvious, confused shrug: "Tokyo Disneyland?" is enough to get you on your way (and remarkably close to what a Japanese person would say in any event). Similarly, station staff only expect you to state your destination, so you don't need anything more when buying a ticket. That said, if you want a leg up, knowing how to say "Excuse me" in Japanese can help you grease a lot of wheels; you can find out about it here.
9. When to Go to Japan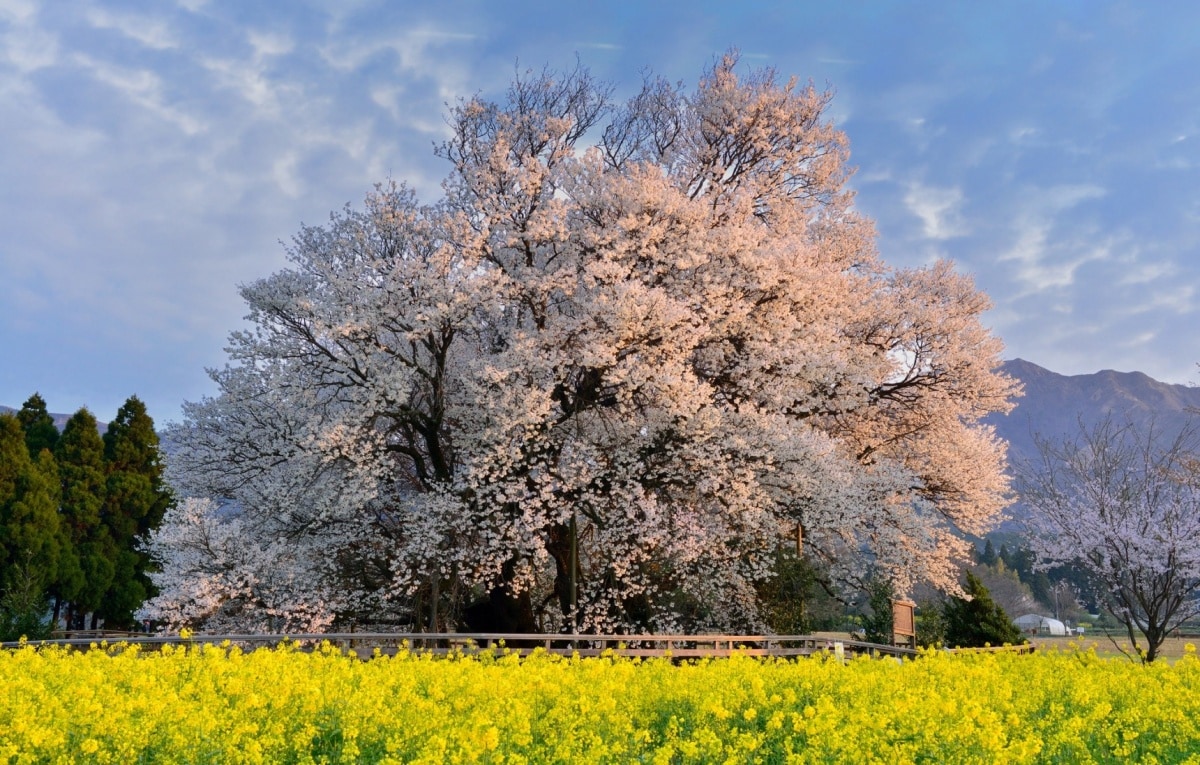 Japan has some amazing annual events and festivals you might want to see. The big ones are cherry blossoms in spring (late March to early April from Tokyo down; mid April to early May further north); fireworks displays and summer festivals in August; and changing leaves in late October to late November. New Year's is also a big deal, but not so much for visitors. It's also worth noting that while the mountains are small, if you ski, Japan has some of the best powder snow you could ask for. However, for each major event—and particularly in spring—you will have to compete with all the locals and international tourists hoping to catch Japan at its best.
9a. Times to Avoid
The first week of May is Golden Week, Japan's biggest holiday. Everything is booked solid, so avoid coming at this time. June is the rainy season, though some years it rains very little, so it's hit and miss. And although there are some great events, August is ridiculously hot (Kyoto is like human soup), and you can also expect one or two typhoons to hit somewhere in the country (typhoon season usually continues to late September).
10. Tattoos in Japan

Tattoos are associated with the Yakuza in Japan, and visible tattoos will get you barred from water parks and hot springs (a blanket "no tattoos" policy is how they keep gangsters out). Some hot springs will let you enter if you cover your tattoos with stickers, but some will not let you in at all. If you want more info on this whole rigamarole and the ways around it, take a look here.
11. Exceptions in Japan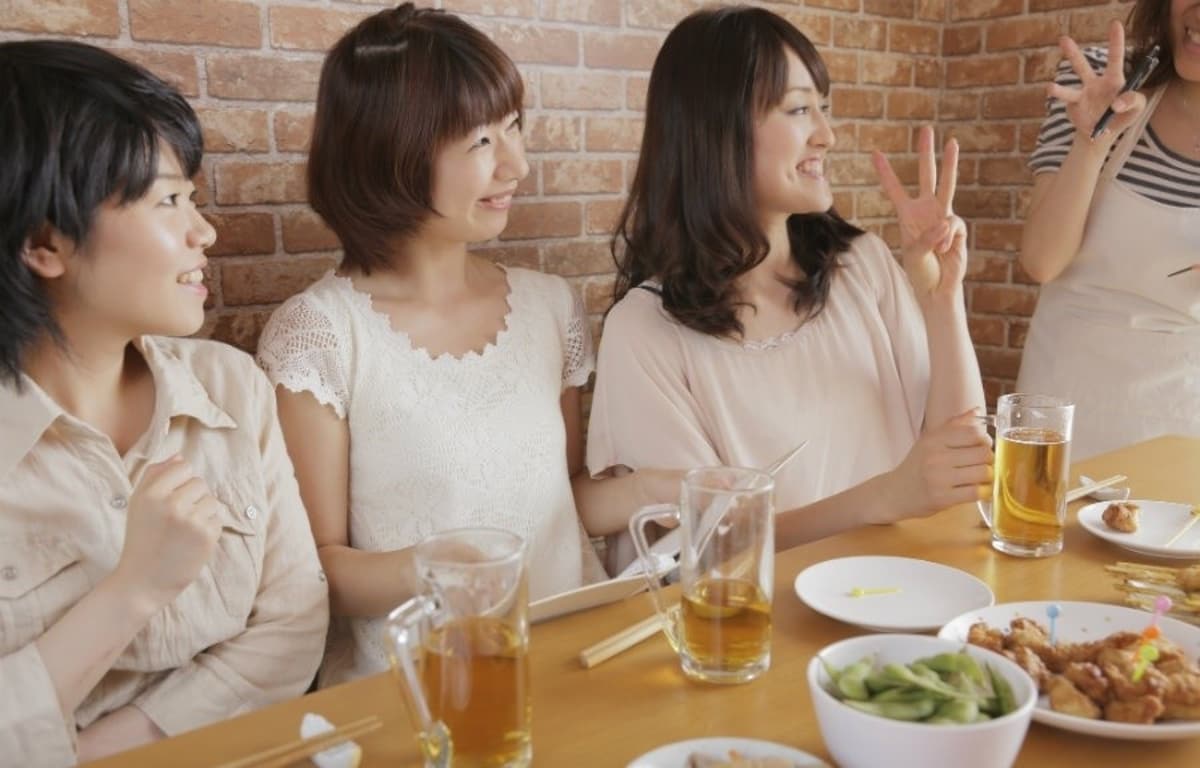 Finally, be aware that Japan is great at regular procedure, and terrible at exceptions. Everything is done the same way for everyone; so if you want something a little off-menu, you will likely cause confusion, as it's usually only the manager or owner who will have the ability to make a change. Excluding an item, like asking for a burger without pickles, isn't a big deal—but an exchange, like potatoes instead of carrots, will require a top-level decision.
Bonus Round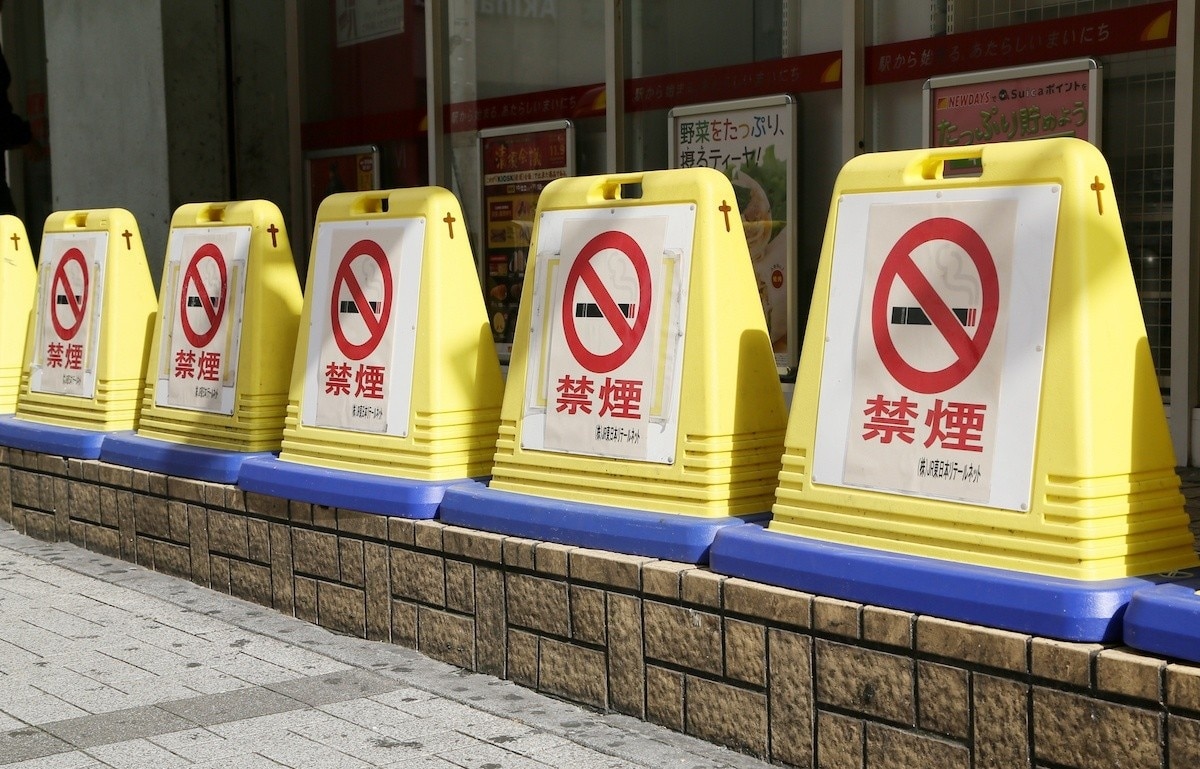 Here are a few other little tidbits that might be of assistance, but aren't as essential, when traveling around Japan:
a. Different Kinds of Passes in Japan
There are day passes and weekend passes for transport in most major Japanese cities. Look at the local transportation website before you arrive and consider whether getting one might save you some money. Remember, local subways won't be covered by a JR Pass.
b. Using Chopsticks in Japan
If you can't already use chopsticks, learn how. They're the default in Japan, and while most places with pictographic menus will have forks, you're going to find it difficult to enjoy the full range of food options (like sushi and izakaya) if you can't use the local tableware.
c. Toilets in Japan
While most Japanese restrooms now have Western-style toilets, if you're out in the countryside, you might want to know how to use a squat toilet. On the other end of the spectrum, if you encounter a fancy washlet toilet, don't panic—just don't hit the button that looks like the Golden Arches unless you want a wet bum … or a wet chin, if you've hit the button while facing the bowl.
d. Trash Cans in Japan
There are basically no trash cans except inside train stations and at convenience stores in Japan. If you have garbage, be ready to hang onto it for a while.
e. Easy-to-Remove Shoes for Japan
Be ready to take your shoes off a lot at historical sites, and anywhere with tatami straw mats (like someone's house). You don't really want to wear laced shoes in Japan—they're a pain. Bring some comfy shoes you can walk in for hours, but slip out of easily.
f. Etiquette in Japan
If you want to get around without annoying people, don't talk on the phone while on the train (or talk too loudly, unless you're in Osaka), and don't smoke outside anywhere but a designated area (so don't smoke and walk). Also, keep an eye on which side of the escalator people stand on (you stand left in Tokyo, but right around Kyoto and Osaka).
We hope that all helps! There are of course more things you could know, but this should be enough to get by!
Source https://www.jrailpass.com/blog/why-travel-to-japan
Source https://www.insidekyoto.com/can-i-travel-to-japan-now
Source https://allabout-japan.com/en/article/6779/