Essay on Travelling in English for All Class
Traveling is an exciting thing for lots of people. I love to travel a lot. Here are a few short and long essays on Travelling. You should share these essays with your children. They should learn.
Short Essay on Travelling (200 Words)
Travel from one place to another place is called Travelling. In this world, traveling has been really popular, because of the really good transportation system. People can easily travel across the world. There are lots of people who are traveling the entire world to gain more and more knowledge and experience.
We can learn about the world, from academic study. But it never gives us the real experience, only traveling can do this. When you will travel, you can see the real beauty and real scene of a place. People are traveling all across the world for different purposes.
Some of them are traveling for fun, some of them are traveling for business and some are traveling for just learning and education purposes. If you travel, you can learn so many things that are not possible to learn from a book, because it's a real experience.
Real experiences always have better value. If you travel to a city, in a different country, you will be able to learn about a new culture, new language, new lifestyle, and new peoples. It is really amazing for someone. Travelling could be your best teacher to understand the world, understand the purposes to survive.
Essay on Travelling the Ocean (300 Words)
Introduction: Lots of people are traveling the entire world. They have got their own purposes. You can also travel the world. I will tell you how to travel the river, sea, and hilly areas. When someone travels for fun, they choose a destination in a hilly area or sea beach. But for business travel, you need to go to cities, and you might don't see any natural beauty.
Travelling Sea: Sea and river is the most beautiful element in the world. When I visit a river, I look at it and get amazed. How beautiful it is. There are a few reasons that you need to travel to the sea or river. When you will explore the ocean, you will be able to enjoy lots of different things that you can never see in many cities.
The ocean covers 71% of the total earth's surface, so you can realize how big they are. There is really amazing biodiversity that you should enjoy. When you plan to see the world, can you just kick away the 71%? Hell, no you can't. You need to learn scuba dive to explore the ocean.
Marine life is full of suspense and amazement, you will see lots of animals that you never have seen or learn before. There are still lots of things uncovered by a human. Do you know, almost 50-80% of life is under the sea surface? The blue whale is the largest animal on this planet, and you need to explore the sea if you want to see them. It's a really beautiful creation.
Conclusion: Traveling the ocean could be amazing for you. You will learn lots of new things that you make you really surprised. So if you have any wish to see the world, I suggest you just need to explore the ocean. It's really amazing.
Essay on Travelling – 400 Words
Traveling as a Part of Education (400 Words)
Introduction: Traveling could an awesome way for education. You can learn lots of things by doing this. There are lots of people around the world who is traveling to learn more. They are learning and sharing this knowledge with us through blog post and videos. So today I will share some interesting learning parts of travelling. What actually you can learn from it?
Learning Language: Language is a way to get connected with others. When you visit a foreign country, you can learn their language. If you can learn, it opens a new door in front of you. You have to accept there are huge differences from one nation to another.
After learning a new language, you can understand them better, you can make new friends. The most important part of learning a language for me is I can read more books and blogs. When I use the internet, I can read the blogs on that language, it's thrilling for me.
I can collect so much information about that particular country from their social media groups. And I believe it's not possible to get the deep and relevant information without learning the language. Let's take a look at a few reasons, that's why you need to learn a foreign language.
It will give you an opportunity to learn something new and different and let you be creative. Traveling will be really easier for you because you will be able to connect with locals without having any problems. You will be confident when are skilled in a language and it will let you act smartly in any country. Even, if you want to work or stay there, it will really easy for you. You can get a job without putting so much effort.
Learn History: Every country has a unique history. When you travel somewhere, you can learn and know about these. You will hear lots of amazing stories from the locals that will make you really thrilled. I visited lots of ancient places in India and hear lots of stories based on these places. I shared them on social media, people loved a lot. And learning history is a really interesting thing to lots of people.
Conclusion: Overall, traveling could be an awesome way to learns something new and exciting. That's why I prefer this as a part of education.
Essay on Travelling – 500 Words
Composition on Travelling Usefulness (500 Words)
Introduction: There is lots of usefulness that travelling has. Today I am going to cover a few of them with you. I hope you will love them. Travelling is like blessings to me. It opens a big door to explore the world and learn so many new things.
Why Should You Travel? There are plenty of reasons to travel, but why should you? Let me tell you. People travel for fun, for education, for business. First of all, define your financial situation and understand reality. If you think you have enough opportunities to travel for education, fun, or business, I suggest you start your journey right now.
Get a backpack and your important things and leave for an amazing destination. If you are on an educational tour, you will be able to learn so many new things. The language, the tradition, the history, the people's behavior, and that will blow your mind and let you take new challenges in your life.
Make New Friends: Making new friends is really interesting. This world is full of friendly peoples. We make friends hang out, spend quality time, and help each other. In that case, if you travel you can make lots of friends and because of social media and digital communication systems, you will be able to stay connected with them.
It will let you understand human nature and behavior. They can help you to explore their places. As a friend, they can be your guide and that will make your tour really easy and effortless.
Learn New Skills: Suppose you have got a plan for trekking in a little bit risky mountain. Now you need to learn a new skill, and that will help your whole life. Yes, there are lots of skills that you will learn while traveling the world.
If you want to explore the sea world, you need to know scuba diving. Language learning is also one of the major skills that you can acquire from this. I have shown how that can help you to get a better life.
Enjoy Nature: Everyone loves nature and naturally beautiful places. I travel just because of finding beautiful natural spots and promote them to the entire world. The world is really beautiful and full of excitement. Lots of things that people have not seen yet. We need to keep exploring and finding the beauty of the earth.
Understand People: After spending a couple of days or week in a place, you will have few people who will like you and will be a few friends too. And then they might spend time with you. In this process, you will be able to learn about them. You will understand people. When you will the real life and you will thank almighty God for your life, you will be amazed more and more.
Conclusion: Traveling is like blessings to me. I have traveled all of my life and learned so many exciting things. I suggest everyone do it and enjoy their lives.
Essay on Travelling – 600 Words
Essay on Travelling: My Experiences (600 Words)
Introduction: I am a traveler and love to travel all across the world. I have been to a few countries already and going to share my experience with you. I hope you will like my experience. I started traveling from a very young age. I am a solo-backpacker. I always prefer to travel alone, but wherever I go I make a few friends on Facebook before. And then I love to meet and greet them in their place. This is really interesting to me.
My India Travelling: I started visiting India a few years ago and I think I have come across the major spots. In my first ever tour was from Kolkata to Darjeeling. I was really amazed and that was a journey by train. I was really thrilled. The beauty of Darjeeling made me speechless.
And I started to think that if Darjeeling is so much beautiful then what about Sikkim, Simla, or Kashmir? And then I thought to travel Kashmir. That was a priceless experience. The place is totally different from where I live. That was like another world to me. I stayed there for two weeks and enjoyed nature. After that, I went there again and I wish to visit that amazing place again and again.
My Bangladesh Travelling: There are a few reasons that are why I decided to visit Bangladesh. Lots of people were sharing a few amazing facts on Bangladesh, these were really inspiring and I was thinking to visit. Few interesting things that, I just need to share with everyone about Bangladesh.
I loved the atmosphere and the people a lot. They are so much friendly. I have made lots of friends. They are always smiling. Even the rickshaw-puller in Dhaka seems the happiest person on this planet. There are a few spots that you can't afford to miss if you visit Bangladesh.
I loved Cox's Bazar a lot. I was amazed to know that it's the longest unbroken sea beach in the entire world. I loved the marine drive there. I really loved my experience. The Sylhet division is full of green beauty. There are lots of tea gardens and pretty similar to Darjeeling.
It seems Sylhet is the richest and developed area in Bangladesh. With tea gardens, they have few rivers and Hawor for a river cruise. I went for a river cruise on the Surma River. Surma is one of the most important rivers for Bangladesh. The experience was golden and I loved it. I recommend people to visit Bangladesh.
What I Have Learned about Travelling? By traveling I have learned so many interesting things. The most interesting thing to me is language. I can speak Bengali and Telegu. I am a good English speaker and can communicate with anyone through English, that language helps me to learn the third one. Now I can speak and read on a total of five languages. Besides language, I have made lots of friends. Few of them have visited my place.
Conclusion: My travel experience is really awesome. I suggest everyone travel more and more. It will help you to grow your mind. You will be able to think big. The world is a really interesting place to see.
Personal Essay: Why I Love Traveling So Much
FMTC Affiliate Disclosure: Blond Wayfarer contains affiliate links. If you make a purchase through these links, I earn a commission at no extra cost to you. This disclosure pertains to all affiliate links.
It's obvious to everyone who meets me that I love traveling. The idea of travel, packing my bags and disappearing to someplace new, lives inside the brain allllll the time.
For example, whenever I meet someone for the first time or even encounter an old friend, I instantly want to talk about my upcoming trips, ask about their own adventures, share embarrassing and funny travel stories, and swap bucket list ideas.
And yeah, I'll admit it. I'm probably a little annoying to my non-traveling friends and acquaintances, but I can't help myself. My "wanderlusty" passion seeps through my pores, out of my control.
Passion is a good thing, I guess?
A few years ago I wrote about 29 ways travel changes you into a more spontaneous, well-rounded, and grateful person.
Although I still stand by the ideas in that post, I still felt inspired to write an entire essay explaining why I love traveling so much.
Exploring the world costs time and money (not to mention, boarding planes stresses me to the max!) so the trade-offs need to be worth it, right?
"I Love to Travel Because" — A Complete Essay
Okay, full disclosure, some of the reasons why I love traveling are totally superficial.
I mean, think about it. Travel makes you look cool. For instance, an ongoing joke about dating apps (haha) is that every single profile professes a deep love of travel. It's damn near cliche at this point. And I understand why.
I also love to travel, because being in a new place means I'm allow to indulge and spoil myself. Pampering myself has become even more important on solo trips in my 30s, honestly.
I mean, isn't it nice to eat a lot of delicious food, explore museums stuffed with world class art, and capture the perfect Instagram shot on top of a mountain crowned in a pink sunrise's glow? Of course!
However, all jokes aside, I love to travel for deeper personal reasons, too. The experiences go far beyond pretty pictures and a full stomach.
I deeply believe travel makes you richer, not in your wallet, but in your intelligence and compassion. Not to mention, roaming this planet makes you realize your full potential and helps you learn what makes you truly happy. Let's break it down.
Travel is My Passion
Life without passion is a prison sentence, in my opinion. Each day blends together until they are identical.
Wake up. Go to work. Eat dinner. Watch television. Sleep.
Time slips away without accomplishing anything. Not good.
We're all on this earth for a deeper purpose. We need to discover that purpose and let it embrace us. By doing that, we cultivate the abilities to face any challenges that come flying in our direction.
For me, travel is my passion. Travel is my purpose. Not to mention, I channel this passion by using my own experiences to help people feel brave enough to take the trips of their dreams.
Recently, I'm listening to a lot of motivational podcasts on my commutes to work. For example, I love "The School of Greatness" and think these interviews provide great insight on practical ways to improve yourself. Seriously, if you're struggling, then give this podcast a try.
Anyway, one of the reoccurring themes on "The School of Greatness" is to find a passion and purpose in life. No one can take passion away from you. It's freeing.
And travel? Is a beautiful passion. Most importantly, I like to learn about humanity, beyond my country's borders, in order to better connect with others. It's a blessing.
Travel Helps Me Believe in People.
Travel restores my faith in people. It's true.
Okay, I hate to out myself on this blog, but I'm a total cynic sometimes. Full disclosure.
In general, I have a very hard time trusting people, mostly because I worry they'll lie or take advantage of me. And sadly, some people have done just that (another story for another day, my friends). It's super challenging not to be jaded.
Yet travel reminds me so many kind-hearted, inspiring, brave, and intelligent people exist in the world. For example, I'll never forget how complete strangers invited me to lunch in Nazare and helped me find the way to Stockholm after my train was canceled.
I've also had strangers talk to me on planes to calm my anxiety over flying. I had one woman stay awake the entire flight on my trip to Madrid, for instance, and reassure me whenever we hit a bump in the sky.
Travel reminds you that most people are inherently good. They are. I promise.
Even at home, the travel community's members never stop encouraging me to transform into a better version of myself. For example, attending Women's Travel Fest in New York City connected me with so many incredible women who are living their best lives every single day.
Travel Heals My Insecurities.
On a similar note, I'm a person who loves to travel, because exploring the world builds incredible self-confidence and worth. I'm able to accept and embrace my flaws much more readily after traveling somewhere epic and having time to reflect.
In our society, there's an unspoken pressure to embody perfection, and falling short of that standard isn't acceptable.
Think about it. When was the last time you felt safe admitting that you were angry or jealous and received zero judgement or advice regarding your turbulent feelings?
We all have flaws and insecurities. We'll never reach this ridiculous idea of perfection either.
Travel gives you a chance to push beyond these troublesome traits, which we all have, and even accept them for what they are.
Is traveling alone scary? Absolutely.
However, the fear is invaluable, because you need to get out of your comfort zone for personal growth to happen. For example, I was terrified to go paragliding in Slovenia, not only because I hate flying on general principle, but because I've never identified myself as a dare devil. I felt like an imposter. But when my feet touched the ground again, I realized how much courage I actually possess. Cool, huh?
As I've said, we all deal with insecurities. All of us. But these supposed flaws don't have to define us.
Travel Makes Me Appreciate Natural Beauty.
I'm a city gal at heart. New York City is my "happy place," because I love the endless entertainment options, great shopping, and diverse population. Bring me the city lights.
On the other hand, travel forces me to return to nature and foster a deeper appreciation for the earth. My breath was taken away in both the Scottish Highlands and Banff National Park. Crystal clear glacier lakes. Massive green mountains. Fresh air filling my lungs. Our planet is an absolute gem.
I'm even willing to get my hands dirty now!
And, even at home, I'm trying to make getting out into nature a priority. I will say New Jersey has plenty of beautiful beaches, and I fully intend to take advantage of them.
Travel Has Me Falling in Love with Myself.
Self-love is grossly underestimated. A lot of us are taught to place other peoples' needs ahead of our own – which is especially true for women. Society pressures and molds us into the perfect daughters, sisters, friends, girlfriends, wives, mothers.
When do we have time to pour the same kindness back onto ourselves to ensure we're mentally healthy and happy?
There aren't enough hours in a day. It's sad.
Travel reclaims your time, and lets you spoil yourself. It's amazing.
For instance, I took myself out on dates in Seattle. I bought super expensive chocolate and sat in the park and took pictures of Mount Rainier, and it was the best thing ever. I also spent over $70 on myself at the Walrus and the Carpenter in Ballard, and didn't care that my indulgence had reached ridiculous levels. I was worth it, damn it!
By traveling alone, you can give the love that you freely hand out to everyone to yourself. Be selfish. It's a wonderful feeling.
Ultimately, I Love to Travel and Experience New Cultures.
My passion for new places and cultures isn't something that appeared out of nowhere in my adult life. Far from it.
I've always wanted to travel ever since I was young. When I was in middle school (wow, I was twelve at one point?), I was convinced that I would move to England and design houses.
While I think the latter had to do with playing too much Sims, my desire to explore beyond the borders of the United States never weakened. Not once.
Travel has made me a stronger person, and I couldn't imagine my life without endless plane tickets and backpacks. Breaking outside my comfort zone strengthens my self-esteem. It's a precious gift, the best one I can give myself.
Finally I feel like I have a deeper appreciation for the world now. I'm not as closed off or shallow, and consider myself very receptive to different opinions and ways of life. Travel makes me a better person.
If You are a Person Who Loves to Travel …
We're soul sisters (or brothers if you're a dude! Haha).
Here's some final parting wisdom for my fellow travelers. Know that I think you're amazing for pursuing your passions!
Don't Feel Guilty.
You're probably on the receiving end of some judgment. Do any of these lovely nuggets sound familiar?
"Enjoy it now. When you're married and have kids, you won't be able to travel anymore."
"Don't you want to settle down?"
"Are you running from something?"
These statements are intended to make you feel guilty. End of story. Don't ever apologize for traveling too much!
You're allowed to travel as much (or as little) as you want without other people impacting your choices. So, whenever you hear varieties of the above comments, simply smile and nod and move on. Guilt has no place in your adventurous life. BYE.
Share Your Travel Passions with Others.
Even as a solo traveler, we want to talk to people who have the same passions as us. It's only natural. So, being part of a community makes travel even more special.
Facebook has several groups and communities that will connect you with fellow travelers. I love giving travel advice to random strangers in these groups! It makes me feel important.
Not to mention, it's an easy way to hook up with likeminded people when you're in a new country or city.
Furthermore, if you run a travel blog, then you can join classes and workshops (such as BlogHouse), and also attend blogging conferences to make new friends. My blogger friends are some of the greatest people I know, and they support my dreams and goals whenever I feel low. Their encouragement is irreplaceable. You can't put a price tag on it.
Finally, if you live in or are close to a big city, then check out your local Travel Massive chapter. These events will connect you with travel industry members and influencers, which is great if you're planning on starting a travel blog.
Not planning on running a travel business? Still go to Travel Massive and make friends! The atmosphere has always been very welcoming.
Share your passion and build a supportive circle.
Implement "Travel Lessons" at Home.
Most of us aren't digital nomads. We have a permanent address with established careers. We don't travel 24/7.
Therefore, it's easy to fall into depression at home when you love to travel so, so, so much. Sometimes you even feel like an "outsider" in your own neighborhood, but don't let isolation creep into your brain. It's a mistake.
Instead treat your home as another travel destination. Local getaways are fantastic. Research a cool attraction, park, or restaurant in your own backyard and then go explore.
Curiosity and wonder doesn't die simply because you're at home now. You never know what special gems might lurk around the corner.
Are you a person who loves to travel (I think I know the answer to this one)? Why do you love traveling? What trips have created the fondest memories for you? Share all your thoughts in the comments. Thanks (as always) for your continued support.
Rachel Elizabeth
At 22, I took my first overseas trip to Bermuda. Took a break to follow the "American Dream." Had my self-esteem broken. Embarked on my first solo trip to Scotland at 26. The travel bug dug its way under my skin. I now book multiple trips a year.
Leave a Reply Cancel reply
You must be logged in to post a comment.
This site uses Akismet to reduce spam. Learn how your comment data is processed.
ABOUT THE BLOGGER
My name is Rachel Elizabeth. I'm an English teacher and voracious reader who takes solo trips around the world. So far, I have been to 20 countries and have many more trips planned. Not to mention, I'll travel in my own backyard (also known as New Jersey and New York) whenever possible. As a person, exploring is what I do best. Did I mention I'm terrified of flying? I might have picked the wrong hobby! But I'm living proof that you can follow your dreams even if they happen to scare you.
Join my email list and get exclusive updates & news straight to your inbox.
Conclusion Examples: Strong Endings for Any Paper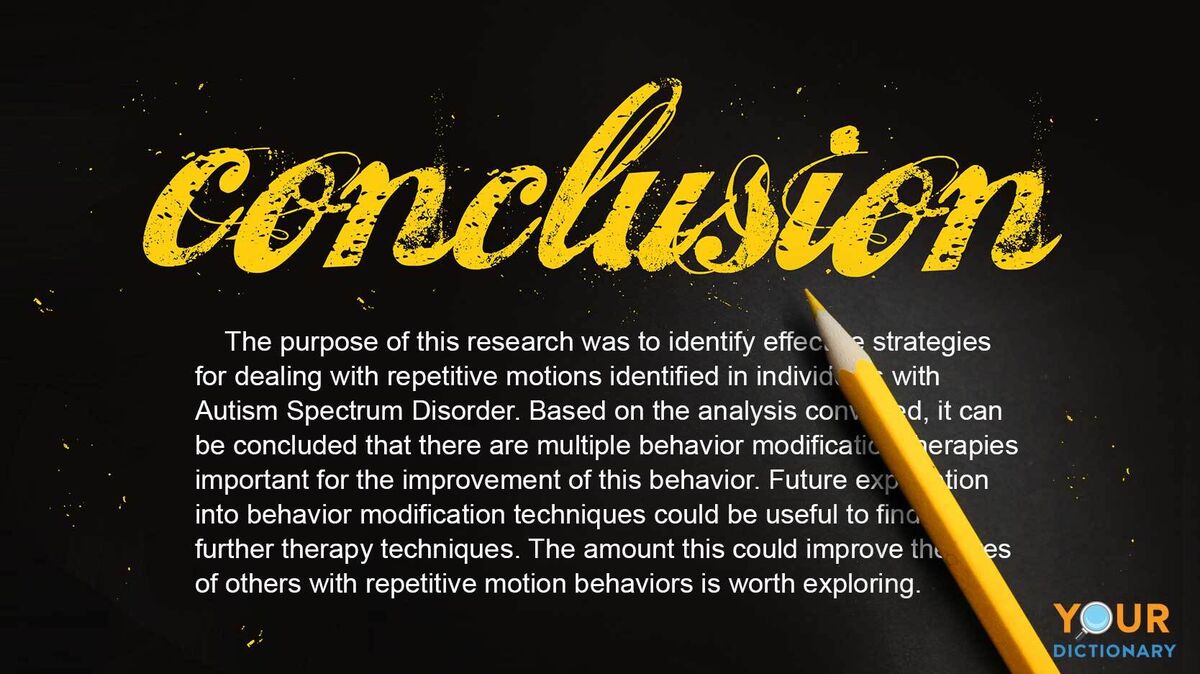 Some might argue that a conclusion is one of the most important components of any research paper or article. It's your last opportunity to make a good impression on your reader. If you can confidently say you've fully answered the question posed, or are leaving the readers with a thought-provoking consideration, you've done well. Explore a variety of different papers with great conclusion examples.
Professional Conclusion Examples
When it comes to good conclusion examples, a good rule of thumb is to restate your thesis statement if you have one. Your conclusion should also refer back to your introduction, summarize three main points of your essay and wrap it all up with a final observation. If you conclude with an interesting insight, readers will be happy to have spent time on your writing. See how a professional writer creates a thought-provoking conclusion.
Professional Essay Conclusion Example
The New Yorker published an op-ed by Fergus McIntosh titled A Trip to St. Kilda, Scotland's Lost Utopia in the Sea. He's making the case that St. Kilda's inhabitants are not out of touch as so many travelers seem to believe. Take a look at how he brings it all home.
"Mainlanders always knew that St. Kilda was there, and to describe its people as uncontacted is hyperbole — so why does it, in common with other abandoned places and lost or threatened cultures, arouse such fascination? Perhaps it's because, in our globalizing, urbanizing, capitalist age, such places remind us that there are alternative ways to relate to the world, and the people, around us: they spur our utopian imagination."
Scientific Paper Conclusion Example
In this research paper, the author summarizes her main findings while also supporting the conclusions she's drawn. In an effort to fully engage the reader in her area of study, she proposes suggestions for future research. This was her way of leaving the readers wanting more.
"Recent research on cold-water immersion incidents has provided a more complete understanding of the physiological processes occurring during drowning and near-drowning accidents. Current findings suggest that the cooperative effect of the mammalian diving reflex and hypothermia plays a critical role in patient survival during a cold-water immersion incident. However, the relationship between the two processes is still unclear. Because it is impossible to provide an exact reproduction of a particular drowning incident within the laboratory, research is hampered by the lack of complete details surrounding drowning incidents. Consequently, it is difficult for comparisons to be drawn between published case studies.
More complete and accurate documentation of cold-water immersion incidents—including time of submersion; time of recovery; and a profile of the victim including age, sex, physical condition—will facilitate easier comparison of individual situations and lead to a more complete knowledge of the processes affecting long-term survival rates for drowning victims. Once we have a clearer understanding of the relationship between hypothermia and the mammalian diving reflex, and of the effect of such factors as the age of the victim, physicians and rescue personnel can take steps to improve patient care both at the scene and in the hospital."
Report Conclusion Example
This is the end of a book review by Nanette Scarpellini for the Journal of Air Transportation World Wide. Scarpellini uses her conclusion to reiterate her main points about the author making what could be a dull topic entertaining and offering a suggestion for a future edition. Take a look at how she wraps it all up in her conclusion.
"Aviation History is a collection of significant events in aviation accented by the people who made it happen and correlated with world affairs. The book's use of color and vivid stories helps to make the advancements come to life as something more than significant events on a timeline. While at times the stories may clutter the page, they also breathe life into what is considered by many to be a dull subject. The author's enthusiasm for the topic is obvious throughout the book. More thorough proofreading could help alleviate some of the confusion that is caused by typos and a few mislabeled illustrations. The credibility of the content does not suffer due to these obvious errors which will likely be corrected in the next edition."
Examples of Conclusions for Students
While not all students are professional writers, you can still wow your audience with your conclusion. As you review these, take note of the manner in which the writer tied their ideas together, made a call to the reader or left off with some compelling food for thought.
College Essay Conclusion Example
Here we have a college entrance essay worth reading. This student recalls when she used to sit in a blue armchair in her parents' café and read, people-watch and imagine. In the conclusion, she refers back to the blue armchair and that cozy world but also looks forward to finding her niche. You'll see why Johns Hopkins uses this on their website for the model of college entrance essays.
"To say that I have figured out all of who I am would be a lie. Unlike the world of fantasy, there is no single defining moment—no Excalibur, no Sorting Hat—that marks my complete evolution. My niche in the world constantly changes, but what remains steadfast is my commitment to a life of service and adventure, albeit it isn't as cozy as the blue armchair."
Thesis Conclusion Example
When it comes to a thesis or research paper conclusion example, it's important to end it on a high note. See a thesis conclusion example to get an idea for your thesis paper.
The purpose of this research was to identify effective strategies for dealing with repetitive motions identified in individuals with Autism Spectrum Disorder. Based on the analysis conveyed, it can be concluded that there are multiple behavior modification therapies important for the improvement of this behavior. Future exploration into behavior modification techniques could be useful to finding further therapy techniques. The amount this could improve the lives of others with repetitive motion behaviors is worth exploring.
Conclusion Example for Project
When you think of a project conclusion, there are all different types of projects out there. You might be doing a literature project or a science project. Whatever the case, you want to end with a bang. Check out a conclusion example for a high school science fair project.
Through my analysis of Huggies and Pampers brand diapers, it's been proven that Huggies is the sure winner in leak protection and fluid retention. As you can see through my experiment, using Huggies over Pampers can help parents to avoid embarrassing diaper leaks and ensure their baby's skin stays dry avoiding diaper rash and skin irritation. But that begs the question, is Huggies the best in leak protection among all brands? That would take a bit more research.
Formulating Your Conclusion
There is some important information you need to write a conclusion. In addition to restating your thesis and highlighting your main points, you could add a relevant quotation from an authoritative source. This will not work in every case, but if, for example, you were writing a reflective essay on a piece of literature, you might quote a famous scholar who also reviewed that piece.
Additionally, it may be worth taking this opportunity to tie your argument to a larger context, such as relating your central theme to a particular group in society or even a global concept.
What Not to Do in a Conclusion
When it comes to crafting the perfect conclusion, there are a lot of different things you should do. But there are also a few things you'll want to avoid.
While you do need to refer back to your essay or report, don't just provide a bland summary. Think of the conclusion more as an opportunity to end with a flourish. Spend some time on this last paragraph. You want the reader to finish your essay and think, "Wow. I never considered that," or, "I'm going to remember that."
Avoid the tired "In conclusion …" Allow readers to sense you're bringing it home with your tone and thoughtful summation. Turn the essay toward them if you can by asking a question or tying your idea to current society.
Also, hold true to what you've just expressed in your writing. Some might feel tempted to say things like, "This is merely one opinion …" In that single line, you've just undercut everything you worked so hard to draw together. Remember to stand behind the case you just made. Be proud of it and end on the highest note possible.
The Last Word
Take some time to go over your conclusion. Remember, it's an opportunity to pull your thoughts together and magnify the central theme of your writing. It's the cream cheese frosting to that red velvet cupcake you just baked. Don't allow it to be an after-thought to a paper you want to get off your plate. It could end up being the five or so sentences that a reader carries with them forever. Now that you've mastered a great conclusion, learn how to write a strong introduction through examples.
Source https://www.paragraphbuzz.com/essay-on-travelling
Source https://blondwayfarer.com/personal-essay-love-traveling/
Source https://examples.yourdictionary.com/conclusion-examples.html