Buying guide for Best cell phone lanyards
A misplaced or dropped cell phone presents all kinds of problems. It's likely your only line out into the world and the main one that connects you through social media, email, and actual phone calls. What's more, your cell is likely to house private information, such as data, pictures, and contacts, while often cell phone cases are used to hold ID, credit cards, or money.
That's why keeping your phone tethered to you can be vital. A cell phone lanyard attaches to you (usually around your neck), and your phone hangs on your chest, not only providing safety and peace of mind but also ease of access. A cell phone lanyard allows you to quickly grab your phone when you need to take a picture of an indelible moment or respond to someone contacting you.
Cell phone lanyards are useful at large events or when exploring nature, providing both convenient access and some protection against the elements and potential loss or theft.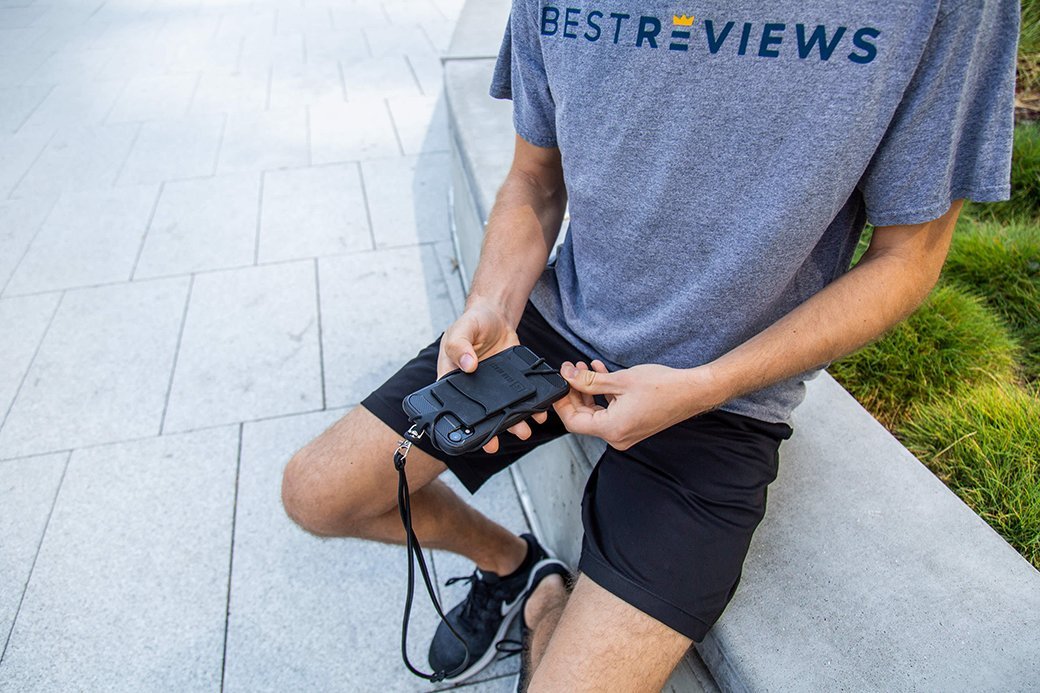 Cell phone lanyards are meant to create more convenience and comfort in life, but it depends on your lifestyle. They're inexpensive, so they're worth a try, but they may not be for everyone.
Key considerations
Types of lanyards
Simple string: The most basic lanyard is simply a retractable string that wraps around your neck and connects to the end of your phone, much like an office ID badge. This offers convenience due to the variable length but may not be the most secure or durable. Heavier phones may be uncomfortable to carry for long periods.
Silicone meshing: This flexible design features stretchy silicone that wraps around your cell phone like a web meshing, holding it in place. As the material can stretch and retract, it fits most devices. However, the design may interfere with some cameras or buttons. The meshing features a clip or a hook on one end where the tether connects and sometimes another hook or clip on the back of the phone.
Pouch: This design protects your phone from dirt, dust, and water while still allowing you to use it. Your phone is placed in a clear tight pouch which gives you access to the screen. The outer edge of the pouch has a sturdy frame where a tether is attached. Ideally, this design offers both protection and convenience, but the material may not be the most durable, wearing down over time.
Leash: Some lanyards attach to your phone with a tether that takes more time and effort to both connect and remove. Some designs may require you to affix a button to the back of the phone which connects to the leash. Others have you weave the tether through your phone case. Either way, these leash options are more involved and depend on the user, not necessarily the design, to keep the phone tethered.
Connection
The way your phone connects to the lanyard varies. Some are attached with metal hooks while others use buckles, both of which are among the more secure options. Some simpler lanyards require the user to tie a string around a case, which is less stable. If you don't have a case, some options may not be available.
Usage
It's important to think about the potential situations you may be in where you can use a cell phone lanyard. Because there is no one specific function of the lanyard, the user can make it work for their lifestyle. If you're outdoors, you may want something to protect you from the elements. If you're in a crowd, you may want a lanyard that has a durable and strong strap. If you're moving around a lot, you want a retractable length for your lanyard.
Camera
The quality and placement of your camera may dictate the lanyard you buy, as some may cover the lens or distort the picture. Most lanyards are designed with different styles of phones in mind, but that doesn't mean yours won't be an outlier. What's more, while a pouch allows you to use your phone seamlessly while it's inside, the picture quality is inevitably lower quality because of the clear coating over it. The extent to which the picture is distorted varies. If your phone has a terrific camera, you may not want to cover it up.
Side buttons
Most phones have their lock button and volume controls on the side. Some lanyards may block these and prevent their use. Similar to the previous consideration, if you can't use your phone how you normally use it, then the lanyard is making life less convenient. Even those frames or cases that claim you can still use buttons may not be as easy to use as advertised.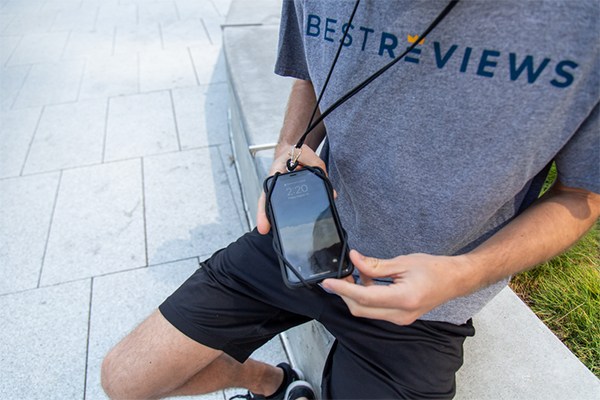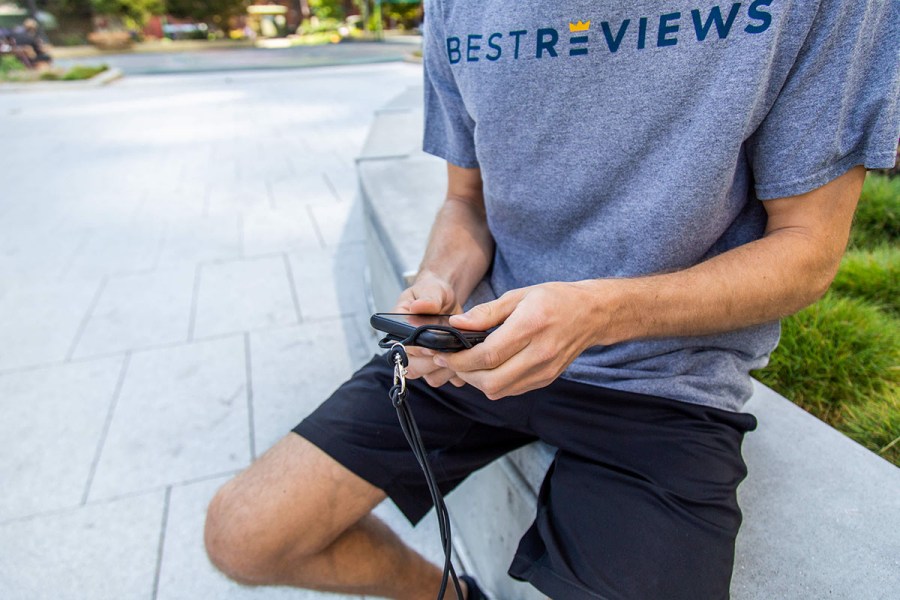 We look at the various types of cell phone lanyards on the market, noting their pros and cons in our research.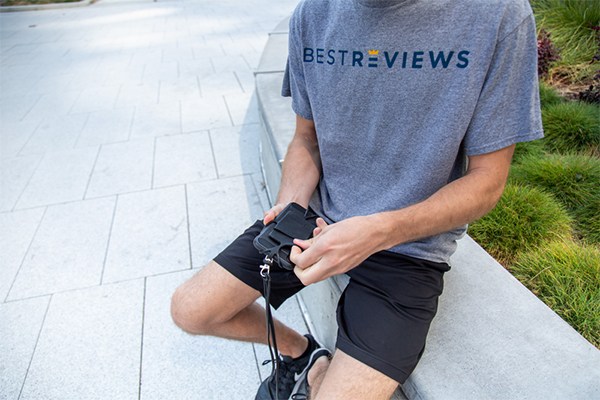 Some lanyards have adjustable buckles. Others have metal hooks that hold your phone in place. We assess the functionality of these details.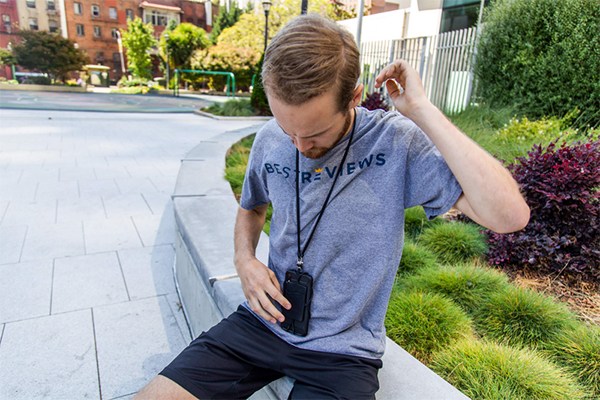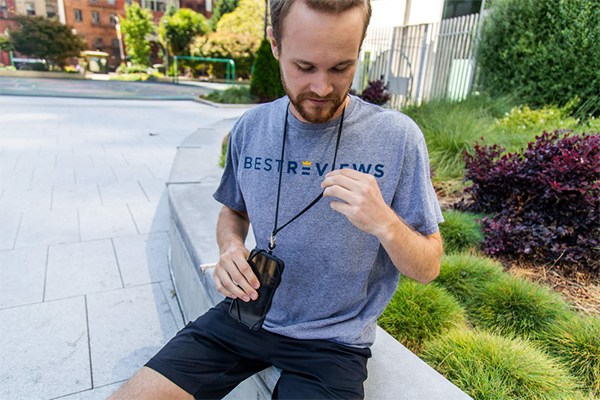 We look for cell phone lanyards that come with helpful features such as integrated side buttons, retractable lengths, and stylish color themes.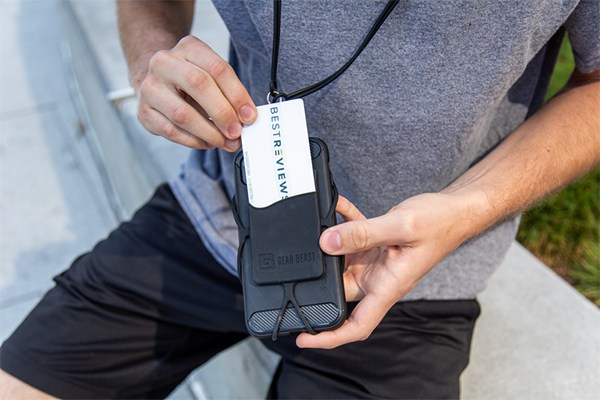 Some lanyards come with extra pockets for IDs and credit cards. We look for products that will keep these items safe and secure.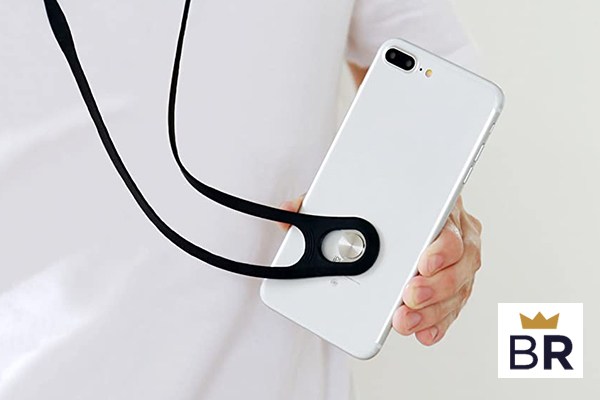 Some lanyards connect via a button affixed to the back of your phone. We examine the effectiveness of these models.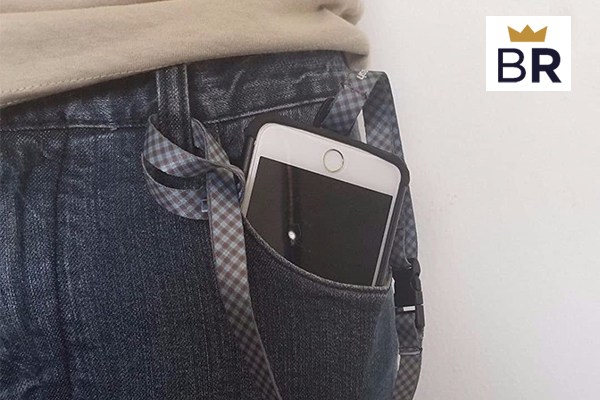 When selecting a cell phone lanyard, security is crucial. We look for lanyards that will keep your phone safe around your neck or wrist.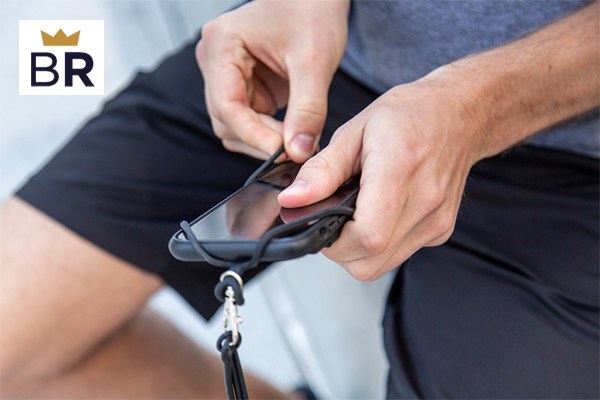 It's important to confirm that the lanyard is going to fit the shape of your cell phone. Our research looks at universal models that can hold nearly any device.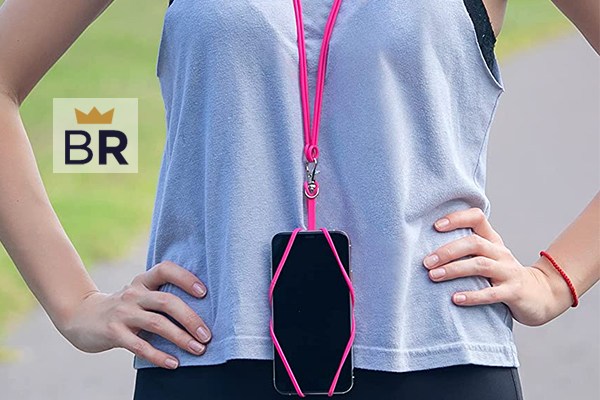 We look for lanyards with customizable designs and stylish themes so you can find the product that matches your unique personality.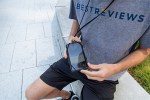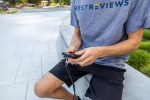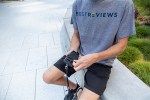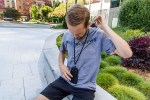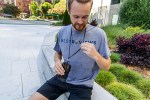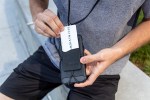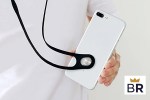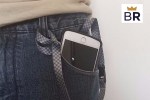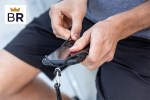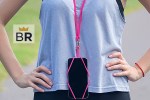 Features
Retractable length
Some lanyards have a fixed length, which may be useful in some situations but can often be inconvenient if you're regularly using your cell phone while it's attached to you. A retractable lanyard allows you to change the length to make it work for you. It can be tighter if you're in large crowds or longer if you want to take selfies while still keeping the phone attached to your body. What's more, a variable-length lanyard allows you to hook it to different parts of your body like your wrist or arm and use it with ease.
Colors
Just like phone cases, cell phone lanyards are made in a variety of colors. Because of how easy and inexpensive lanyards are to make, you'll be hard-pressed not to find a color that matches your mood and style. You may be able to find a pack of several lanyards in different colors.
Designs and themes
While most lanyards come in various solid colors, others feature patterns, designs, and specific themes. Some silicone mesh lanyards feature a solid patch on the back of your phone, which is an opportunity to get creative. Some feature cute and clever phrases; others are patriotic and proud.
Cell phone lanyard prices
Inexpensive
For up to $8, you can find simple string or silicone mesh lanyards. These may come in packs and various colors but focus more on convenience than protection or durability.
Mid-range
Between $8 and $12, you can find lanyards and pouches that offer a bit more protection for your device. These likely fit most phone sizes and may feature more durable straps.
Expensive
For between $12 and $20, a cell phone lanyard should come with metal hooks or buckles for the most protection and feature maximum durability, as well as pouches that are waterproof and dustproof.
Double-check waterproof claims. It's always recommended to test out any claims of waterproofing before you use a pouch on your phone.
Consider your phone case. Because the lanyard is not a substitute for a case, you can still use your phone in its case alongside a lanyard. Just make sure you consider that size.
Shorter lanyards are better when active. It seems convenient to have your phone around your neck or chest when working out but remember that it jostles around when you're moving. Shorten your lanyard or attach the phone to your wrist or arm to avoid this annoyance.
Cover your phone in crowds. The lanyard offers some security, but when possible, it's worth putting your phone under jackets or clothes. Advertising your phone in the open may attract unwanted attention.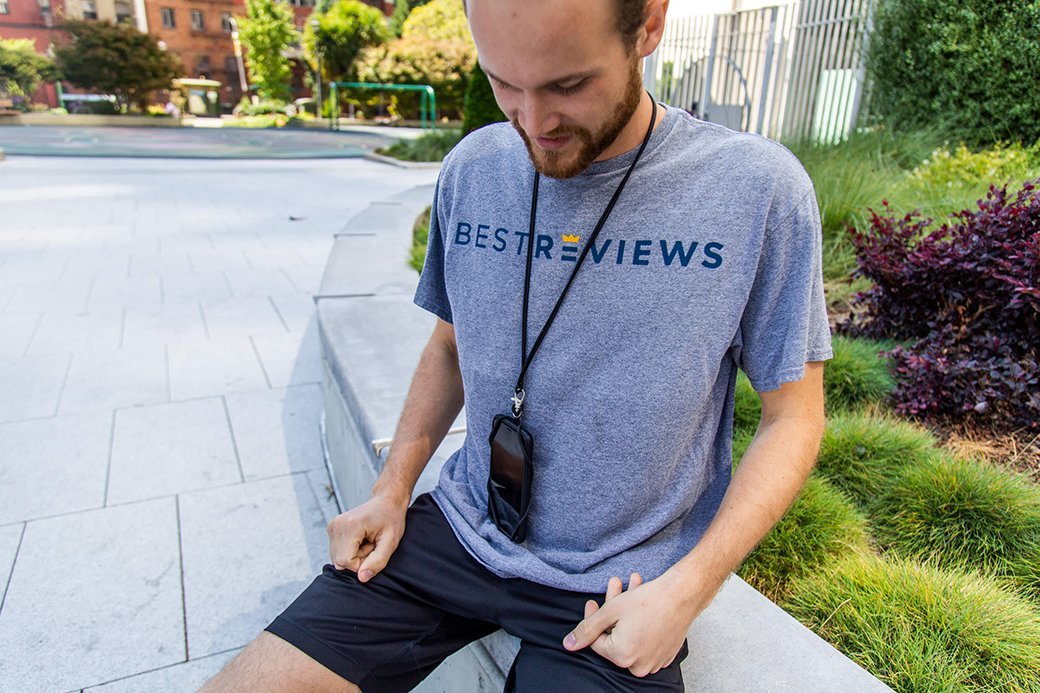 Some people worry a lot about dropping their phone — it may take time to trust a lanyard when your prized possession is suspended in the air.
Q. Are lanyards theft-proof?
A. Cell phone lanyards provide more safety than if your phone was in your pocket, especially among crowds, but you should always exercise caution. Some lanyards may be ripped or untethered with a swift yank.
Q. Will it fit my phone?
A. Makers usually list the types of phones that fit on the lanyard, but the user may have to do some legwork. Older products may not be up to date on the sizes of newer phone models. If your phone isn't listed, check the sizes of phones that are approved against the size of your phone, and make a judgment call. Those lanyards that stretch should accommodate most phones.
Q. How long is the lanyard?
A. Many consumers wonder how far down the phone will hang when strung around their neck. If the lanyard is a fixed length, this varies from person to person, depending on their height and neck size. Some lanyards may hang much higher or lower than others. If you're unsure of the length, find a lanyard that has an adjustable strap.
RS Recommends: The Most Festival-Friendly Phone Lanyards for Your Next Concert
If you purchase an independently reviewed product or service through a link on our website, Rolling Stone may receive an affiliate commission.
Whether you're racing through an airport or at a festival, having the best cell phone lanyard can help you always keep track of your device, while also making sure you always have access to it. Here's everything you need to know about buying the best crossbody pick for your device.
Buying Guide: How to Pick the Best Cell Phone Lanyard
The best cell phone lanyards are made with durable materials and are expertly designed to keep your phone safe and attached, even when you're in fast-paced situations like at a game or a concert. Along with their durability, it's important to consider the style of the lanyard, and to pick one that can fit your phone comfortably.
Style, Size, and Extra Features: The best cell phone lanyards come in a variety of styles, including crossbody versions. Some attach to your phone by using a rubber webbing that wraps snugly around each corner and edge. Others are just like phone cases, except with the added lanyard straps. If you already have a phone case that you prefer, there are also crossbody phone lanyards that work with your existing case. They have tear-proof adhesive pads that stick onto your phone underneath its case with small tabs that connect to the lanyard.
Each of these styles works well. Choosing the best cell phone lanyard for you will depend on whether or not you have an existing phone case and if you'd like extra features such as credit cardholders.
The Best Cell Phone Lanyards
We've selected four of the best cell phone phone lanyards that will help you carry your phone hands-free without a problem this season.
1. Gear Beast Universal Phone Lanyard
This crossbody phone lanyard from Gear Beast has it all, including a heavy-duty clip, a thick, adjustable strap, and a swivel clip for your keys. It also features a convenient card slot, plus silicone webbing that wraps around your phone whether you use a case or not. Its high functionality and rugged durability make it the most protective lanyard to take with you on the road.
2. Vofolen Call Phone Lanyard
When you're traveling, your phone isn't the only personal item that you need to keep secure and accessible. Your ID, credit cards, and any passes or tickets are all equally important. That's why this crossbody phone lanyard, which attaches to your phone as a case, also doubles as a wallet. We love this design for how discreet it is. Rather than leaving your cards partially visible like some cardholders, the wallet portion of the phone case actually closes.
3. Red Color Series Lanyard Pack
These bright, colorful crossbody phone lanyards are compatible with all phone types and come in a pack of four. Simply attach the adhesive pad onto the back of your phone, snap your case back on, and start enjoying the ease of carrying your phone hands-free. The lanyard itself is adjustable, so you can wear it across your body or around your neck, depending on your preference.
4. OUTXE Phone Lanyard Pack
This affordable bundle is all about value. You get two adjustable crossbody lanyards and four durable adhesive patches to use with your device. You can share them with friends and family, or keep them should you ever need a replacement. The lanyards are made with soft, skin-friendly nylon. Thanks to the comfort and practicality, this crossbody lanyard will quickly become one of your everyday accessories.
Is a phone lanyard a good idea for travel
Get Daily Travel Tips & Deals!
By proceeding, you agree to our Privacy Policy and Terms of Use.
Unless you keep your phone in Airplane mode all day, your phone battery will most likely be dead from usage at the end of your vacation day. That's why I like to travel with a phone case that comes with an internal battery, so I don't have to worry about extra items to carry around. Mophie carries a line of battery phone cases for all different phone styles and sizes. I personally like the Juice Pack Air since it's lightweight and doesn't add too much bulk.
Related:
If you're looking for a portable charger that isn't a case, I recommend the Ventev Powercell or one of these tiny-sized options.
Smartphone Essential # 3: Protective Shield Glass
Whether it's a PopSocket, LoveHandle, LoopyCase, or something else, a phone grip helps steady your hand when taking photos and video on vacation. There are many options on the market; I like the CLCKR phone stand and grip.
If you don't want to attach an adhesive grip to your phone case, but still want to shoot steady photos and video, I recommend traveling with the Ubeesize smartphone tripod.
Shop Phone Grips
Smartphone Essential # 5: Extra Memory Storage
Tierney | Adobe Stock
How many times have you needed to delete old photos or apps to make room for new photos on your device? Probably plenty. Invest in an inexpensive phone storage plan (I use iCloud's $3 per month storage plan) so you never have to waste time deleting photos again.
Alternative storage options include Amazon (free for Prime members!), Dropbox, Google Drive, or a good old-fashioned external hard drive.
Ashley Rossi is always ready for her next trip. Follow her on Twitter and Instagram for travel tips, destination ideas, and off the beaten path spots.
Some review products are sent to us free of charge and with no incentive to offer a favorable review. We offer our unbiased opinions, positive and negative, and will never accept compensation to review a product.
You Might Also Like:
We hand-pick everything we recommend and select items through testing and reviews. Some products are sent to us free of charge with no incentive to offer a favorable review. We offer our unbiased opinions and do not accept compensation to review products. All items are in stock and prices are accurate at the time of publication. If you buy something through our links, we may earn a commission.
Source https://bestreviews.com/phone/accessories/best-cell-phone-lanyards
Source https://www.rollingstone.com/product-recommendations/electronics/best-crossbody-phone-lanyards-1292141/
Source https://www.smartertravel.com/smartphone-essentials-travel/