Do you need travel insurance for a vacation rental?
The summer of 2021 will be forever known as the Season of the Vacation Rental. Vacation rentals simply check all our boxes during COVID-19: They're safe, affordable, reasonably close to home, and great for reuniting families.
They're popular, too. Vacation-rental occupancy is topping 90% in travel hotspots like Cape Cod and Yosemite, according to The New York Times . If you cancel a vacation rental you're probably not going to get another.
For that reason and many others, and because a home or condo rental is likely to be your first vacation in a long while, it should be insured.
Should you buy travel insurance for your vacation rental?
Obviously, we're biased. We believe you should buy travel insurance for your vacation rental, and you should buy it from Berkshire Hathaway Travel Protection.
We'll get into the second part of that shortly. But let's focus on the first, do you need it?
Travel insurance for a vacation rental is a great idea. Here's why.
You can't control Mother Nature's impact
You can't control what can happen going to and from the rental
You might have to cancel or interrupt your trip
You might get sick or injured
You still might need travel assistance
Photo by Timothy Meinberg on Unsplash
You can't control the weather
You might think you have more control of your vacation experience because you're controlling the lodging part of the experience, but in reality you're just as powerless against the weather as you would be if you were taking a cruise or a tour.
Floods, blizzards, hurricanes, tornadoes, and volcanic eruptions happen – more frequently all the time. All these events can make a rental uninhabitable. It only makes sense to buy travel insurance that protects the prepaid cost of a rental if covered natural disasters strike.
It's important to choose a travel insurance plan with coverage that protects against natural disasters that make your destination uninhabitable. Fortunately, travel insurance from Berkshire Hathaway Travel Protection has this coverage.
(But you should read your policy anyway, just to be sure. Or call and ask.)
You vs. Mother Nature is an unfair fight. Travel insurance helps even the odds.
Photo by Ken Yam on Unsplash
You can't control what can happen going to and from the rental
Vacation rentals are no longer just places to drive to. Rentals in non-driveable locations like the Caribbean, Hawaii, and Europe are hugely popular this summer.
Travelchannel.com lists the following as the most popular international vacation-rental destinations:
Whistler, Canada
Precos Pensisko, Mexico
Toronto, Canada
Providenciales, Turks and Caicos
Cabo San Lucas, Mexico
With these rentals, issues with flights, boats, trains and other forms of transportation are largely beyond your control. And you can't have much of a vacation if you can't actually get to your vacation.
Travel insurance can help if flights are cancelled or delayed, or if you miss connections that keep you from getting to your rental on time.
A hurricane doesn't have to strike your vacation rental to ruin your vacation. Just being in the vicinity can be damaging enough. Travel insurance can help pay for certain expenses associated with these mishaps.
Photo by Kelly Sikkema on Unsplash
You might have to cancel or interrupt your trip
Intergenerational travel can impact vacation plans when it comes to people getting sick and not being able to travel.
In addition, life can interfere with a vacation that requires multiple families to travel from multiple locations within a tight timeframe to meet at one distant location that may not be super-accessible.
Travel insurance was made to help protect trips like these. In fact, travel insurers help cover trips like these all the time.
You still can get sick or injured
Even the best planned vacations can go sideways when someone gets sick or injured. Add to your travel plan larger groups staying in one rental, and the chances increase.
Travel insurance with robust coverage for medical emergencies and medical evacuation can possibly spell the difference between life and death in these situations.
Photo by G.S Lemafa on Unsplash
You might need travel assistance
People do not live by home cooking at the vacation rental alone. Sometimes they may want to go out to dinner, or to a show, or would like a guided tour of the surrounding area. In addition, they may have lost a passport or other important documents in all the commotion.
For all these reasons and more, the travel assistance that comes with every Berkshire Hathaway Travel Protection policy is an invaluable asset to vacation-home renters. You may not need it, but it's great to know it's there.
How to get travel insurance for a vacation rental
If we've convinced you that travel insurance for a vacation rental is a good idea, the next part is easy. Get a travel insurance quote in just a few minutes, and then you can go forth and vacation, knowing you're protected.
Enjoy your summer of vacation rentals!
QUESTIONS ABOUT TRAVEL INSURANCE?
Check out our online guide, "What Is Travel Insurance All About?" We've provided in-depth answers to all your travel insurance questions, starting with the basics.
5 Reasons Travel Insurance is a Must for Vacation Home Rentals
It's no wonder vacation rental homes are so popular—they're the perfect way to get away from it all while still enjoying all the comforts of home. But what you may not have considered is how much travel insurance can come in handy when you rent a vacation home. Here are five ways travel insurance can help you save time and money when you're kicking back in your home-away-from-home.
1. Keep your non-refundable rental deposit safe.
This one is truly a no-brainer. If you've put down a non-refundable rental deposit for your vacation home, travel insurance can help keep it secure if you have to cancel your trip for a covered reason (like illness or injury, a natural disaster, jury duty, and more). And that can give you far more peace of mind about plunking down your hard-earned cash.
For instance, let's say a few days before you're due to head to the rental home, you suddenly have a horrendous pain in your abdomen. You head to the doctor and find out you have appendicitis, and you'll need to be operated on immediately. Your doctor also advises you that you'll need time to recuperate, so traveling in the next few days is out of the question. Okay, not the news you wanted to hear, but at least you were smart enough to buy travel insurance—so while your vacation isn't happening, at least you can get your rental deposit back. You get a note from your doctor confirming your diagnosis and your doctor's recommendation against traveling, which you can submit as part of your travel insurance claim. And now that recovering your funds is taken care of, you can focus on your own recovery.
2. Protect against trip interruptions.
You know that travel insurance can protect you before you go on your trip, but did you know it can also save the day if you have to cut your rental home vacation short for a covered reason?
Let's say you arrived at your rental home and have just started to unwind, but then your brother calls with some terrible news: your mother is in the hospital after suffering a serious heart attack, and even if it means cutting your trip short, you'll want to get there right away. Travel insurance can help reimburse you for the unused portion of your trip, so you can focus on your family medical emergency without worrying about losing money on top of it.
3. Get in touch with 24-hour assistance for all kinds of medical- and travel-related issues.
Let's face it: life is unpredictable, and sometimes you don't know what you'll need until you need it. Which is exactly why our 24-hour assistance is one of the best benefits of travel insurance. You can call us anytime to get help with all kinds of medical- and travel-related needs, big and small.
For instance, let's say you enjoy a day in the sun at your beach rental, only to find that you didn't use quite enough sunscreen. In fact, your whole body is red, and you're worried you might even have sun poisoning. You need to see a doctor ASAP—but you're three hours from home and you're not sure of the best place to go. So you call our 24-hour assistance, and one of our friendly professionals helps you find a prescreened medical facility nearby, where you can get the care you need. They even keep your family updated on your condition, and let them know when you'll be discharged.
4. Make your life easier with concierge services.
You decided to get a rental home because you wanted all the comforts of home—emphasis on comforts. Because the last thing you want to do is treat this vacation like anything close to actual home, where you're stressed about planning everything from meals to activities.
In addition to medical- and travel-related help, our 24-hour assistance can also provide concierge services for all sorts of things to make your vacation a little simpler. Maybe you want to see what nearby restaurants can cater your family dinners each night of your trip (the fully-stocked kitchen in your rental is nice, but so is letting someone else cook for a change). Our concierge specialists can do the legwork for you, and provide a list of restaurant options to choose from. Or maybe you want to explore the surrounding sites by bicycle; our concierge specialists can help you set up bike reservations with a local vendor (just be aware that you're responsible for any costs associated with reservations and other activities).
5. Have a safer, simpler vacation with our free TravelSmart™ app.
Every Allianz Travel Insurance plan comes with TravelSmart, our free app that helps you take your plan with you on the go. In addition to giving you a convenient way to see your plan benefits all in one place, TravelSmart has some seriously handy safety features you won't want to miss.
First up is the Alerts feature, which gives you timely location-based updates about developing events around you—things like weather, security, transportation, culture, and more. For instance, let's say you're considering a full day of kayaking at your lakefront rental. You check TravelSmart and see an alert about a possible severe weather approaching; possible tornadic activity that would definitely make your kayaking expedition out of the question. Now you can adjust your plans to something fun indoors, and save the kayaking trip for another day.
Then there's the Around Me feature, which helps you find nearby medical facilities, pharmacies, and police stations. So let's say you dozed off by the water and woke up covered in mosquito bites. You can use Around Me to find a nearby pharmacy for itch relief.
And that 24-hour assistance we talked about? With TravelSmart, you can access it in just a few clicks, so it's always easy to get in touch with us for whatever you need, anytime.
If you're headed to a vacation rental home for your next trip, travel insurance is a smart investment that can help you breathe easier—so now all that's left to do is find a plan that's right for you.
Is Travel Insurance Worth It?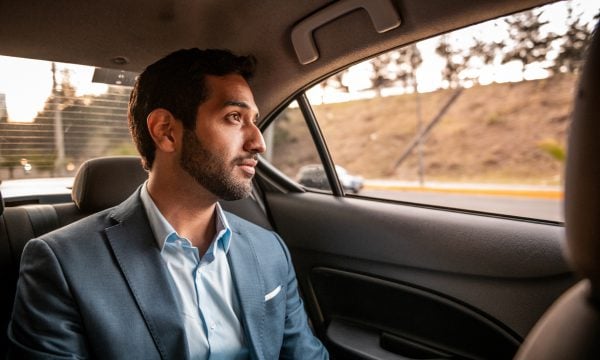 Many or all of the products featured here are from our partners who compensate us. This may influence which products we write about and where and how the product appears on a page. However, this does not influence our evaluations. Our opinions are our own. Here is a list of our partners and here's how we make money.
Table of Contents
Table of Contents
Travel can be expensive. Insurance protects your vacation investment if the unexpected occurs. But is travel insurance worth it? The answer will depend on whether your trip is refundable, where you're going, whether you'll have health coverage at your destination and how much coverage you already get from your credit card. Here are some key topics to understand when deciding if travel insurance is right for you.
What does travel insurance cover?
Travel insurance covers a number of travel-related risks, from flight cancellations to lost bags to medical emergencies. The dollar amount of your coverage depends on the policy you bought and where and when you bought it. Most travel insurance providers offer several different policies to choose from, with higher or lower levels of coverage and higher or lower prices to match.
You can buy policies that cover a single trip, multiple trips or a full year. You can buy an individual policy or one that covers your entire family. There are many companies that offer policies, with Allianz and Travel Guard among the best-known. Here is a chart showing the benefits and coverage levels available on some Allianz policies.
Emergency medical transport
$300 / daily limit $150
$800 / daily limit $200
$600 / daily limit $200
$1,500 / daily limit $300
Rental car damage/ theft
Covered if certain criteria are met
Covered if certain criteria are met
Covered if certain criteria are met
NerdWallet recently analyzed various travel insurance policies to help you choose the plan that best aligns with your travel goals. Check out our results here: Best Travel Insurance Companies Right Now .
What is excluded from travel insurance?
Incidents not covered by your travel insurance vary by policy and provider.
Pre-existing medical conditions are often excluded from coverage, meaning your benefits don't apply to claims related to that condition. Some policies cover pre-existing medical conditions if you meet certain criteria, for example if you purchased the policy within 14 days of paying for your trip and if you were well enough to travel when you booked your trip.
Plan on mountain-climbing or engaging in other dangerous activities on your trip? Many policies won't cover you if something goes wrong. Other incidents excluded from your policy may involve war, acts of terrorism and the use of alcohol, which can cause your injuries to be designated as "self-inflicted," or the use of drugs, which may be illegal.
If you want full flexibility to cancel your trip you'll need to find a policy that allows you to purchase a Cancel For Any Reason (CFAR) add-on. This additional benefit does exactly what the name implies and allows you to cancel your trip for any reason. Typically, you'll get around 75% of your prepaid nonrefundable trip expenses back, although exact timing and percentages vary by policy.
Does travel insurance cover coronavirus-related claims?
In most cases, no. Many travel insurance policies specifically exclude claims related to coronavirus. However, some insurers are making exceptions for policies already in effect. For example, Allianz will cover medical expenses for existing policyholders who get sick with COVID while on a trip. Additionally, they will cover trip cancellation or interruption if you get sick with COVID before or during a trip. But if you haven't purchased travel insurance yet, the policy you're considering probably won't cover you for COVID.
When is travel insurance not necessary?
Travel insurance primarily covers two aspects of your trip — your reservations and your medical expenses while traveling.
If all of your reservations can be canceled without penalty, then trip cancellation or trip interruption coverage isn't necessary. But even if your trip isn't 100% refundable, insurance may not be necessary. For example, a cheap flight and hotel stay may not be worth covering, though you may still want to purchase travel insurance for medical situations.
Medical coverage typically is not necessary if you have a U.S.-based health insurance policy and you're traveling within the U.S. In those cases, you probably already have adequate coverage for illness or injury.
When is travel insurance worth it?
There are two situations in which travel insurance can be worthwhile: to protect your trip and to protect your health.
If you prepaid for your trip and cannot cancel without penalty, travel insurance is probably a good idea. If your trip is canceled or interrupted for a covered reason, this protection will cover your reservations.
If you're planning to travel to a destination that could have weather-related issues, like hurricanes in the Caribbean, travel insurance may protect your noncancelable reservations. Some policies also provide emergency evacuation to escape dangerous situations. However, if you try to purchase travel insurance after the storm poses a risk, the insurance probably will not protect you.
U.S.-based health insurance policies generally offer coverage anywhere within the U.S. But if you get sick or hurt when you travel internationally, some policies like Medicare may not cover you.
Even if your health insurance covers you outside the country, doctors at your destination may not accept it. Without travel insurance, you could be stuck paying for these bills out of pocket, then seeking reimbursement from your healthcare provider.
If you already have some travel insurance protections (e.g., trip cancellation, trip interruption, baggage delay) from your credit card, consider purchasing a standalone travel medical insurance policy to protect you in case of medical emergencies on your trip.
Where can you buy coverage?
If you booked your trip through a travel agent, you can likely purchase coverage through them. That includes online travel booking engines like Expedia. If you're taking a cruise , you're usually offered the chance to purchase coverage during the booking process. Similarly, airlines may offer you certain types of coverage when you book a flight through their website. If you have an award booking , you have travel insurance options too.
Another option: Purchase travel insurance directly through the website of a travel insurance company, like Allianz , AXA or Travel Guard .
How much will it cost?
The cost of travel insurance is based on the specifics of your trip. The best way to get a price is to request a quote through the websites of travel insurance providers. Or you can compare multiple insurers in one place with a consolidator like InsureMyTrip.com or SquareMouth .
Should you rely on credit card travel protections instead?
Many travel credit cards provide certain coverages in case your flight is delayed or canceled, your rental car is damaged, or your luggage is lost or delayed.
Here are a few credit cards offering travel protections that could serve as an alternative to travel insurance.
Up to $1,250 lost baggage.
Secondary rental car protection.
Secondary rental car protection.
$500 trip delay (trips booked after Dec. 31, 2019).
$10,000 trip cancellation (trips booked after Dec. 31, 2019).
$10,000 trip interruption (trips booked after Dec. 31, 2019).
Primary rental car protection.
$10,000 trip cancellation.
$10,000 trip interruption.
Up to $500 baggage delay.
Up to $500 trip delay.
Primary rental car protection.
$10,000 trip cancellation.
$10,000 trip interruption.
Up to $3,000 lost luggage.
Up to $500 trip delay.
$100,000 emergency evacuation.
These are attractive benefits, but the coverage may not be as broad as you would get buying insurance. For example, credit card benefits do not typically protect you in case you are injured or get sick during your trip. Plus, these cards can come with steep annual fees that may be more than you would pay for a travel insurance policy. So don't sign up for a card just to cover one trip unless you've compared costs.
The bottom line
If you've paid a considerable sum for a nonrefundable vacation, travel insurance is likely a good idea. International travelers who need coverage in case they get sick or injured should also consider buying a policy. If troubles arise, you'll be glad that you're protected.
How to maximize your rewards
You want a travel credit card that prioritizes what's important to you. Here are our picks for the best travel credit cards of 2022 , including those best for:
Flexibility, point transfers and a large bonus: Chase Sapphire Preferred® Card
Bonus travel rewards and high-end perks: Chase Sapphire Reserve®
About the authors: Lee Huffman is a travel writer and podcast host based in Nashville, Tennessee. He loves to travel with his wife and two children using miles and points. Lee has held the Southwest Companion Pass since 2007 and enjoys being spoiled thanks to his Kimpton Inner Circle status. Read more
Elina Geller is a Lead Travel Writer at NerdWallet specializing in airline and hotel loyalty programs. Her work has been featured in AwardWallet. Read more
10 Best Travel Insurance Companies in November 2022
How to Find the Best Travel Insurance
The Guide to Cancel For Any Reason (CFAR) Travel Insurance
Sign up and we'll send you Nerdy articles about the money topics that matter most to you along with other ways to help you get more from your money.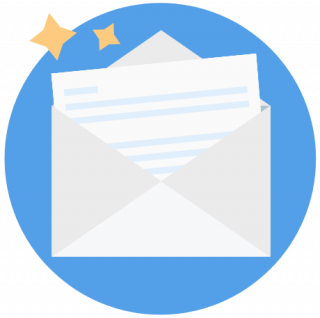 Disclaimer: NerdWallet strives to keep its information accurate and up to date. This information may be different than what you see when you visit a financial institution, service provider or specific product's site. All financial products, shopping products and services are presented without warranty. When evaluating offers, please review the financial institution's Terms and Conditions. Pre-qualified offers are not binding. If you find discrepancies with your credit score or information from your credit report, please contact TransUnion® directly.
NerdWallet Compare, Inc. NMLS ID# 1617539
California: California Finance Lender loans arranged pursuant to Department of Financial Protection and Innovation Finance Lenders License #60DBO-74812
Property and Casualty insurance services offered through NerdWallet Insurance Services, Inc. (CA resident license no. OK92033) Property & Casualty Licenses
Source https://www.bhtp.com/blog/vacation-rental-insurance
Source https://www.allianztravelinsurance.com/travel/planning/buy-travel-insurance-for-vacation-rentals.htm
Source https://www.nerdwallet.com/article/travel/is-travel-insurance-worth-getting