Build an Indoor Skydiving Facility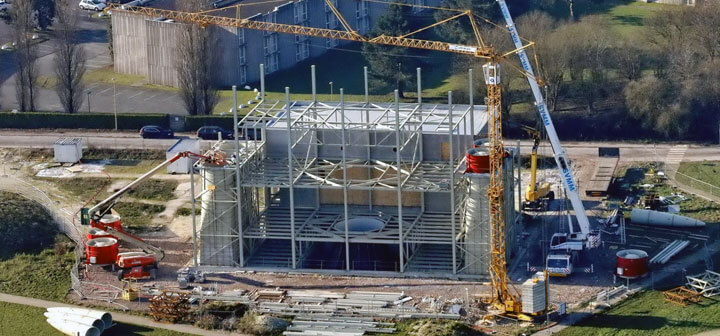 Indoor Skydiving Source has 12+ years of experience in the industry and has cataloged the only complete set of data for indoor skydiving facilities across all manufacturers. Continuing with our un-biased role, we present this article to anyone who is interested in building and operating an indoor skydiving facility. We also cover the smaller niche market of temporary setups for things like events or seasonal installations.
ISS has worked with manufacturers, operators and potential wind tunnel operators since 2014. The following document will help guide you through the very basics to do with building and operating a wind tunnel. If you have any questions or would like to inquire further, please browse the resources found within this website or find a full up-to-date list of manufacturers here and contact one or more of them.
Indoor Skydiving Markets & Applications
There are 3 main markets for vertical wind tunnels:
Public Facilities
By far the largest market for vertical wind tunnels is the wide range of public facilities that are open and operating all around the world. The consumer demographic of these facilities are first time participants. Local skydivers as well as the growing community of hobbyist to professional wind tunnel flyers make up a generally lesser, but often significant portion of the business. Because of the safe nature of wind tunnel flying, the limits for participants are usually very few. Almost anyone who is physically fit may fly. Ages normally range from about 4 years old on up with a roughly weight limit of roughly 260 lbs (120 kg) being the only other common restriction.
A trained staff of safety officers (instructors) helps teach, fly and keep all customers safe. Commonly wind tunnels include facilities for hosting group events like birthday parties, corporate events etc. Also common are additional facilities either onsite or nearby. Examples include other amusement activities such as a flowrider, indoor rock climbing wall, or indoor skiing. Also commonly found at a wind tunnel facilities are an attached restaurant/bar. We keep the only unbiased and up-to-date listing of every wind tunnel in the world.
Rental for Events, Shows & Temporary Installations
Indoor skydiving has appeared at many large scale events such as the NFL Draft, the closing ceremony of the Olympic Games, for filming special events and more. These installations require a certified staff, which normally is part of the rental agreement. Due to the varied nature of events, pricing is hard to estimate. For all rental inquiries, submit your information via the inquiry form at the bottom of this page.
Military Facilities & Training
Forces around the world employ wind tunnel training for their troops. Some use public facilities while others have constructed their own for private operation. You can see examples of these facilities in our private/closed section.
Personal Facilities
These are few and far between, but do exist. For an example see: SkyVenture Nad al Sheba.
Building a Wind Tunnel
Types & Sizes of Wind Tunnel
When starting an indoor skydiving business, identifying the type of wind tunnel you seek to construct is an important first step. The type and size of tunnel are very dependent on the location that you plan to build. If you are unfamiliar with the different types of vertical wind tunnels, I highly suggest you read our article on the subject. Portable & permanent installations can be any of the various tunnel types and sizes.
Portable vs Permanent
Portable tunnels are often propeller design or open flow designs that are much noisier. This limits the amount of locations available to operate. These machines are also often smaller and consume less power, requiring smaller surrounding populations or even supporting seasonal locations. These tunnels often require favorable weather in order to operate.
Permanent installations require major construction that often includes digging large holes in order to accommodate the return air chamber. Most modern, permanent installations are now recirculating in design with chillers as an option. As the recirculating design naturally heats up, adding chillers to a closed loop allows facilities to temperature control the air flow. Modern recirculating designs can operate in any weather condition which is essential when operating a year-round business.
Size & Speed
Size: This aspect of the tunnel is pretty straight forward. Size of a tunnel is measured most commonly by the diameter of the flight chamber. The larger the diameter, the more people can fly at once. The most common size is a 14 ft (4.3 m) diameter which supports the needs of first time flyers, skydivers and indoor skydiving competition requirements.
Speed: First time flyers fly in the belly-to-earth position which requires the slowest air speed of any position. This means that even the slowest wind tunnels are able to accommodate for the main indoor skydiving market. Almost all modern facilities operate at high enough speeds to support the needs of skydivers and pro-flyers which enjoy having speeds of roughly 170 mph (270 km/h) available. Depending on your target market, this can be an important consideration.
Market, Demographics & Population
Indoor skydiving has truly become a globally accepted activity. We feature over 160 wind tunnels spanning over 40 countries around the world. Due to the safe nature of the activity and few limitations on participants, businesses are flourishing in a vast amount of locations. One of the most important considerations when identifying a site to build a wind tunnel is the surrounding population size. Speaking in terms of averages, most 14 ft wind tunnels are surrounded by at least 1 million residents. This number can move up and down as you change variables like size of flight chamber, wind tunnel type, income level of the population, tourism draws and more.
Site Identification Considerations
When identifying a site to construct a wind tunnel, it is important to consider these basics:
Noise
Technology in recirculating wind tunnels has solved noise issues associated with early wind tunnels that featured propeller below designs. Depending on the type and manufacturer of wind tunnel, it is important to consider how much noise your machine will put out. Most portable tunnels are quite loud. Most recirculating tunnels are quiet – if not silent from the outside.
Height Variance
For permanent installations it is often important to consider the height of the building. Even with significant digging, these machines can be 60 ft tall. Very important to consider when thinking about building a permanent facility.
Building Permits
Indoor skydiving is often met with resistance from communities due to the unusual building requirements. We have watched many projects meet the local demands and create successful businesses that feed the area. We also have seen only a handful of businesses close their doors, with some open since the early 1980's.
Costs, Construction & Ownership
For a portable machine, expect to invest at least $500,000 USD for the tunnel equipment itself. You might be able to find used portable machines for less, but be very careful when purchasing used. On top of these base costs you will need to factor shipping, construction, land and operation costs into your business plan.
Recirculating tunnels are much more complicated and most companies offer a range of services all the way from equipment only to turn-key operations. To open a project to the public, most modern recirculating tunnel projects (12 – 16 ft diameter, permanent installations) require an investment of $7-10 million dollars. The cost of the machine is included in this number. For reference on the lowest end you can find some manufacturers offering recirculating tunnel components only starting at $1,700,000 USD.
Manufacturers + Custom Built
There are many manufacturers out there building all different kinds of wind tunnels. There are also very successful groups building custom designed machines. We keep a complete list of manufacturers, including locations which are custom built. It is important to investigate all manufacturers and their offerings.
Franchise vs Outright Ownership
You will normally find options for both franchising and outright ownership. Royalties normally run between 5-7% of revenue.
Construction Process/Timeline
After the initial planning and approval stages, the actual construction timeline of a wind tunnel can take between 8-12 months.
Indoor skydiving facilities have proved to be an extremely profitable and widely accepted business. The upfront cost and complexities when starting a project are the biggest challenges for interested investors.
If you are looking to construct or rent an indoor skydiving facility, please use this website as a resource and visit the list of vertical wind tunnel manufacturers in order to reach out to a provider.
How Much is Indoor Skydiving?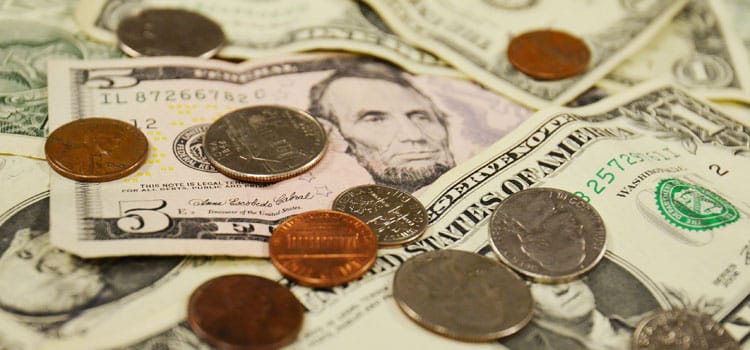 When you make your first visit to a wind tunnel, it is important to understand what you to expect during your visit. The entire first time experience usually lasts between 1-2 hours and consists of the following:
After arriving at the tunnel and checking in you will have the opportunity to watch others fly.
Your personal instructor then takes you through an introductory class where learn everything you need to know for your first flight.
After your class you gear up using equipment provided by the tunnel. You'll wear a jumpsuit, helmet, goggles, and earplugs.
You rotate (take turns) flying with the other people in your group.
You fly at least twice in a one-on-one environment with your instructor. You're shown the basic movements and allowed to fly on your own.
During this time spectators can take photos/videos and most tunnels offer professional photos and videos of your flight.
Most locations offer high flights where your instructor flies with you takes you flying much higher than you can fly on your own.
After your flight you de-gear, talk with your instructor and get your media.
While you might be browsing a 2 or 4 minute package, you can see that indoor skydiving is much more than a 2 minute experience. I've had the opportunity to fly thousands of first time flyers. I can't remember a time when someone didn't come out of the tunnel with a satisfied smile on their face. If you're ready to fly, you can find a location near you now.
How Much Should I Fly?
As a first time flyer we recommend that you fly at least 2 minutes. More time in the wind allows you to learn to control your body without assistance. You can quickly become independent. For your first experience the maximum recommended time is generally around 6-8 minutes. 4-5 minutes per person is the sweet spot.
Wind tunnels have allowed us to create an endless freefall situation. To reference this to tandem skydiving – the average freefall is no more than 1 minute.
Basic/Deluxe Packages
Most wind tunnels offer 2 or more basic flight times. For instance tunnel might offer 2 minutes for $60 and 4 minutes for $110. Generally speaking you will pay a bit less as you buy more tunnel time. You will see this reflected quite often in the pricing plans for first time flights.
While these costs might seem steep at first, almost unanimously, indoor skydiving customers agree that their first tunnel experience was worth the money.
Group Packages
Often times tunnels will sell discounted packages for larger groups – bringing the cost per-person down. There may be group packages advertised per-tunnel. If you have a large group or party, make sure you investigate group packages and additional offerings.
Extras and Add-Ons
Additional Minutes
Often times tunnels will allow you to purchase additional minutes. Sometimes you can purchase them up front, sometimes you can purchase them as free time in the tunnel's schedule allows at the end of your flight, and sometimes both situations apply. Additional minutes are often times a fairly decent deal. If you want to fly more time than the package you originally purchased, it is good to inquire about additional minutes.
Photos/Videos
Most tunnels will provide videos and/or photos of your flight session. Most tunnels have a spectator area so those watching can also take photos and videos of your flight.
High Flights
A high flight is when an instructor holds on to the side of the flyer, and flies up and down. This is almost always the highlight of a person's first flight experience. Depending on the tunnel you visit, high flights are sometimes included in the package price. Other tunnels charge an additional fee for high flights. We have a whole article dedicated to high flights which is important- read the article here.
Average First Time Cost
Obviously there are many extras to be added, and in the end you could spend a very large sum on wind tunnel time. If we had to bring pricing down to a simple number, we would advise you to budget somewhere between $60 – $100 per person for your first experience. With this budget you can be sure that all the members of your party are going to have a great time!
Flying Again/Return Flying
After your first flight, there are often times deals for flyers to return and fly again. This varies tunnel to tunnel. Check and see what the tunnel you plan to fly in offers. Some locations may also offer leagues/clubs which can provide an affordable way to fly with a bonus social side!
Skydiver/Experienced Flyer Costs
Tunnel time is extremely valuable for skydivers. Skills learned in a wind tunnel translate over to the sky. Often tunnel time should be considered when calculating the costs of new skydiver training.
For those who are serious about their wind tunnel training, we suggest you begin to search for a wind tunnel coach and purchasing block time. Normally block time or coaching is sold in larger blocks, the average being 10-15 minute sessions with rotations (breaks between flights).
For skydivers or avid tunnel flyers, this provides much more time in the wind to learn. This is generally one of the least expensive ways to fly – block time varies between tunnels and depends on if you are seeking coaching or not.
If you are thinking about flying, be sure to use our wind tunnel database to find a location near you. We advertise flight pricing on all of the tunnel profile pages.
Manawa Blog
A blog about Outdoor and Adventure Activities
The Complete Guide to Indoor Skydiving
The perfect activity to try with friends, as a couple or with your family, indoor skydiving is an indoor experience like no other. This flying sensation is an incredible experience that is even better shared, with your loved one, family or friends.
With an ever-increasing number of indoor skydiving centres in major cities across the globe, there's a growing amount of opportunities to try this thrilling indoor aerial adventure near where you are.
What is Indoor Skydiving?
Indoor skydiving offers a simulation of the experience of a skydiving free fall. Happening in vertical wind tunnels, it is a much cheaper alternative to an actual parachute jump, additionally offering the opportunity for a longer experience freefall sensation.
Unlike the real thing, indoor skydiving takes place in a controlled environment and is a simulation that is more accessible to everyone than actually jumping from a plane. Indeed, it is neither physically nor psychologically demanding and is also great fun for those who suffer from fear of heights or flying in small planes.
Beginner flights only allow you to fly around a metre above from the bottom of the wind tunnel, thus they don't create any sense of height or falling, and don't involve much movement so no feelings of sickness or dizziness are created either.
What is a wind tunnel?
Indoor skydiving is practiced within a vertical wind tunnel – a large vertical and cylindrical plexiglas tunnel in which an upwards moving column of air creates enough lift for flying.
Wind tunnels have been used since the early 19th century. A wind tunnel was even used to study wing shapes by the Wright brothers before they completed the first flight in history in 1903. Yet it wasn't until the 60's that the US Army realized that vertical wind tunnels could simulate freefalling conditions for paratroopers. And in 1982, the first two sport wind tunnels were opened for everyone to enjoy.
Wind tunnel technology is very simple. Giant fans, located below or above the tunnel, blow large quantities of air into a closed circuit. When the air passes through the (thinner) plexiglas tunnel, it is accelerated by a large-scale Venturi effect, to reach speeds between 80 and 185mph, enough to lift a human body by simple body drag.
So yes, essentially a wind tunnel is just a giant fan! But don't worry, the flight zone is protected by two metal nets at the top and bottom, so you won't get chopped up by these 450kW each monster fans. Additionnaly, wind speed is constantly monitored and controlled by an instructor watching each individual flight. Thus, air speed in the tunnel can be increased or decreased at will depending on the flier's ability as well as body drag created.
What will I do for my first indoor flight?
Pre-flight
After arriving the recommended one hour before your flight time and signing the necessary waiver documentation, your indoor skydiving experience will then begin with a short pre-flight safety training and briefing with a flight instructor in a room separate to the wind tunnel.
During this briefing, the indoor skydiving instructor, who may also be the instructor that joins you in the wind tunnel, will talk you through the sensations that you might feel when flying. He will also introduce the hand signals that they may give you whilst in the wind tunnel, as wind speed makes talking impossible in the tunnel.
These hand signals are used to signify to the flier whether they need to straighten or bend their legs or arms, and if they need to relax their body. The instructor will also give you a demonstration of the general position that you should adopt when in the air.
Next you will get suited up, in a full-body flight suit for maximum safety and optimal body drag. Flight suits also have fabric handles stitched to shoulders and legs, for the instructor to hold and guide you on your first flight. You will also be given goggles, ear plugs and a helmet to wear.
During the flight
After a short wait, it will be your turn in the wind tunnel. You will enter via a small opening, presenting yourself at the entrance of the tunnel with your arms above your head, palms flat, and elbows partially bent. Your indoor skydiving instructor will nod for you to gently lean forward, and will help you lay flat on your front on the air flow, stably and in the correct position.
First time flights usually last 1 minute to 2.5 minutes long. This may seem very short, but do not forget that the length of the free-fall during a skydive from 14,000ft is usually less than a minute long. So you will fly for longer whilst indoor skydiving, than when going off from a plane. When in the wind tunnel, you will feel weightless and time will seem to slow down, as you enjoy every second of it!
If you have opted for a second flight, you will exit the tunnel and wait a few minutes for other flies to take their turn before returning to the tunnel. Often your indoor skydiving instructor will then briefly tell you how to adapt your flying position for your second session.
It is usually a great idea to opt in for a 2-flights package. Indeed, your brain and muscle memory will absorb and digets the sensation of your first flight during the 5-10 pause between flights. This in turn enable for (usually) an even better second flight, with more control and enjoyment.
Last but not least, if you have opted in for the "helicopter" option, at some point during the flight, your instructor will grab the handles on your flysuit and bring you in a controlled rotation up to 10m above the bottom net. An incredible experience we highly recommend !
Post-flight –
After your flight, you will have a short debrief, the opportunity to do another 'jump' (if there is time in the wind tunnel's schedule) and will de-suit and possibly be presented with the option to buy a photo or video reminder of your experience!
Who can do Indoor Skydiving?
Indoor skydiving is a highly inclusive and accessible sport, able to be tried by people with reduced mobility, amputees or fliers with partial paralysis. It is also accessible for deaf or hearing impaired visitors and blind or visually impaired visitors.
This sport is known for its accessibility – if you have any doubts about whether yourself or one of your party can fly, it is highly recommended to speak to the staff at the wind tunnel that you intend to visit beforehand. A majority of wind tunnels are happy and easily able to offer a tailored experience and many have a specially trained instructor, and require only minimal preparation for you to take part.
There are still, however, a number of other restrictions on who can head to the wind tunnel and fly…
Minimum Age:
This condition is specific to each of the wind tunnels and if under the age of 18 the flier will need to have a parent or guardian present on the day and at the training briefing and written authorization for their participation.
Younger children are often permitted to fly too, and it can be an exciting experience, but the minimum age varies at each individual wind tunnel. On average, indoor skydiving centres allow flying from 5 yrs old.
Maximum Weight:
This again varies, though is usually around 110-120kg.
Injuries:
Unfortunately you are not allowed to fly if you have recently dislocated your shoulder or knee nor if you are currently wearing a cast nor have any broken limbs.
If you have had a shoulder injury in the past this could still be affected in the wind tunnel, as the air is propelled at very high speeds. It is advisable to speak to your doctor before trying this sport as well as with the staff of the wind tunnel that you will be visiting. Those with neck, back or heart problems should also consult with their doctor before trying indoor skydiving.
Pregnant women:
Indoor skydiving unfortunately is not recommended for women who are pregnant.
It is also worth noting that visitors under the influence of drugs or alcohol will not be permitted to indoor skydive, as this sport requires you to be fully engaged and attentive to what your instructors are telling you to do.
Variations of the sport
Indoor skydiving itself can be tried with different additions, for instance many wind tunnels offer virtual reality experiences where fliers wear a VR headset and experience their free fall in the wind tunnel with visuals of an outdoor free fall, in different locations.
Another variation of this indoor sport is indoor wing suit flying, where the flier wears a wing suit rather than the jumpsuit worn in indoor skydiving and flies in a tilted horizontal wind tunnel rather than a vertical one.
Outdoor skydive: The original, authentic experience which the indoor wind tunnel seeks to recreate – though also offering an amazing experience on its own, is a less accessible and more expensive alternative. Outdoor skydives however are known and beloved for the incredible panoramic views they offer and the incomparable adrenaline rush that the skydiver feels.
Indoor wind tunnel free fall is a real sport, with competitions held annually such as the FAI World Indoor Skydiving Championship, the FAI European Indoor Skydiving Championship, the FAI World Cup of Indoor Skydiving and the Wind Games. More information can be found at www.fai.org.
Indoor wind tunnels are of course used to practice indoor skydiving as a sport in its own right, but are often also used by professional skydivers to practice their aerobatic routines or their posture and positions that they will adopt or perform when undertaking a real jump from a plane.
Locations for Indoor Skydiving
Now found in many large cities in Europe, North America, Oceania and increasingly across the globe – head to locations in capital cities such as Paris, Berlin, Madrid and Stockholm for adventures in wind tunnels in Europe, or to Chicago, Seattle, San Diego and a multitude of other states in the USA, or to Bali, Singapore, New Zealand, Brazil… there is a whole world of indoor skydiving adventures waiting to be had!
Source https://indoorskydivingsource.com/articles/build-an-indoor-skydiving-facility/
Source https://indoorskydivingsource.com/articles/indoor-skydiving-prices-the-cost-of-flight/
Source https://blog.manawa.com/en/outdoor-activities/skydiving/the-complete-guide-to-indoor-skydiving/