TOP 20 BEST DIVE SITES IN THE PHILIPPINES IN 2022
We gave our Gear Lovers one job:
Find the best and most popular products and review them.
Our review team always considers durability, price, quality, and value in their reviews.
Disclosure: We are reader supported, and earn affiliate commissions If you find a good deal on DIVEIN, you click to the retailer, and you buy the product, we get a commission of the sale. That's is how we pay ourselves. It does not make the product pricier for you. when you buy through us.
With more than 7,000 islands and around 22,500 miles of coastline, it's little surprise that the Philipines boasts nearly as many dive sites as former first lady Imelda Marcos had shoes!
Underwater, divers are welcomed by a staggering array of variety, both in the type of dive sites and the abundance of marine life.
Divers with a penchant for the weird and small should remember their macro lenses because with mantis shrimp, pygmy seahorses, and nudis aplenty, diving in the Philippines is a slug lover's dream. That's not to say the big stuff isn't here, it certainly is. Mantas, sharks, mola mola, rays and pelagic hunters all frequent the region.
On land, the people are as warm and welcoming as the waters. With white sand beaches, excellent food and drinks, and fantastic hospitality, you might never want to leave!
Planning a diving trip to the Philippines? Here's our round-up of 20 of the best Philippines dive sites.
The 20 Best Dive sites in Philippines?
Amos Rock
One for your diving bucket list, Amos Rock is a UNESCO World Heritage Site with a reputation for its marine life. The only way to reach this Philippines dive site is by liveaboard, permittable exclusively between March and June. This limited access is sure to make you feel like a VIP. Amos Rock is a gem of the Tubbataha Reef and with dives conducted between 6 and 70 meters (19-229 ft), it can be enjoyed at different depths. Watch out for strong currents on the deeper end, these can be unpredictable.
Things to see:
Amos Rock contains more than 600 species of fish, including sharks and rays. If you're lucky, you can spot whales and dolphins too. You can't miss Amos Rock's wall, which not only hosts multiple schools of reef fish but is also covered in a variety of colorful corals, gorgonians and purple sea fans.
Pescador Island
A marine sanctuary, Pescador Island is situated just off the western coast of Cebu. The main attraction is the massive schools of fish that run through the area, which recreational divers can place themselves in the center of. Pescador Island is ranked as one of the top 50 dive sites in the world. Another highlight at this Philippines diving spot is The Cathedral, an open-topped underwater cave. You'll start your dive at the southern end of the island, beginning on a sandy slope and descending to 10 meters (33 feet).
Things to see:
Pescador Island is certainly a feast for the eyes, but you'll want to experience it for its marine life. Daily sardine runs, which include tens of thousands of fish, attract larger pelagic predators. There is also a 40 meter (131ft) wall, encrusted with hard corals.
Monad Shoal
If you're interested in the best shark dive in the Phillippines, look no further. Monad Shoal is an underwater island that boasts an abundance of thresher sharks and sightings are almost a given (though some patience may be required). By far the most popular dive site in Malapascua, don't be surprised if it's densely populated by tourists. You can dive here all year round but the best time to see the sharks is between March and May.
Things to see:
Thresher sharks aren't the only attraction for divers at this Philippines site and there's plenty of other life to keep you entertained, but if you want to up your chances of spotting threshers, dive in the morning. In the afternoon you have a higher chance of seeing devil rays and giant manta rays. If you're lucky, you can also find octopuses.
Akitsushima Wreck
Palawan is home to multiple shipwrecks — a testament to World War 2 and the attack on the Japanese Navy. One of the most popular wreck diving sites in the Philippines is the Akitsushima Wreck, located in world-renowned Coron Bay. Sunk in 1944, the Akitsushima is spread out and much debris is scattered away from the ship but visible during your dive. Keep in mind that most of the wreckage is deemed too dangerous to penetrate, although you can visit the engine room if your training and divemaster allow it. The best time to dive here is between January and June and with depths between 22 and 35 meters (72-118ft), this Philippines dive site is best reserved for advanced divers who hold a Nitrox certification.
Things to see:
You can still see one of the ship's anti-aircraft guns. Though the wreckage itself is a sight to behold, look out for the marine life that has claimed it. Parts of the ship are now covered in corals, gorgonians and purple sea fans. You might see barracuda, yellowfin tuna, and groupers too.
Canyons
Puerto Galera is heaven on Earth for divers and tourists alike. Its rich, clear waters are irresistible and this site is a feast for the eyes both above and below the waves. Canyons is the main attraction thanks to its abundant variety of marine life and its selection of diving environments. It's one for the adrenaline junkies as it features a rapid 40-meter (131-foot) descent. Nitrox is highly recommended for Canyons and only seasoned divers should attempt to explore it due to the challenging conditions.
Things to see:
It's impossible to list all the creatures you'll be able to see here. Look out for turtles, thresher sharks, barracuda, octopuses, and tuna; as well as large schools of reef fish. Barrel sponges, gorgonian fans, soft pink corals and whip corals are visible throughout this site.
Manta Bowl
Named for its shape and the abundance of manta rays, Manta Bowl is an underwater shoal spanning seven hectares. Its strong currents — felt from all directions — attract manta rays and the site serves as both feeding and cleaning station. The best time to dive at this Philippines site is between December and May, though the manta rays are prominent all year round. This site makes a great getaway if you're hoping to escape the winter or make the most of your Christmas break.
Things to see:
Manta Bowl has a sandy bottom so you won't see as large a variety of life as you would at other dive sites. That said, manta rays aren't the only feature. You can see barracuda, thresher sharks, hammerhead sharks, and snappers. Keep your eyes open for feeding whales too.
Manit Muck
Also known as Secret Bay, Manit Muck is a great spot for night diving and is suitable for divers of all skill levels. You'll find a wide variety of marine life at this site, which guarantees a unique experience. What you see depends on the time of day that you dive. Manit Muck is considered one of the best macro photography sites in the world and is also a true gem for blackwater diving. It's situated two hours away from Manila.
Things to see:
Manit Muck is home to beautiful coral reefs and a diverse selection of marine life. You can see seahorses, frogfish, jellyfish, turtles, reef sharks and massive schools of reef fish —to name just a few of the highlights.
Diver's Heaven
Aptly named, this is a favorite spot for divers around Balicasag. Diver's Heaven is a wall dive reaching depths of 40 meters (131 feet). It's a perfect spot for novice divers because the currents are light and you can control which depths you want to visit. It's home to a variety of marine life, largely unbothered by divers, making it a friendly and easy environment. It's worth noting that Balicasag features luxurious white beaches and resorts to visit when you're not underwater. Diver's Heaven is neighboured by three other diving spots: Black Forest, Balicasag Sanctuary, and Royal Garden.
Things to see:
You'll see large schools of jackfish and reef fish who won't mind your presence at all. Barracuda are prominent in Diver's Heaven, while turtles, sharks, eels and other creatures populate the surrounding areas.
Yapak 1
Another wall dive, Yapak 1 is better suited for advanced divers looking for a bit of a challenge. Its maximum depth is a whopping 70 meters (230 feet) and the currents here can be as strong as two knots. You won't regret rising to the challenge though as Yapak 1 is thought to be the best dive site in Boracay. There's a cool and diverse selection of marine life to see, and the area has white sand beaches to enjoy when you're not diving. The best time to visit is February through March.
Things to see:
Look out for gray and white-tipped reef sharks, Napoleon wrasse, grouper, trevally, and dog-toothed tuna. Tiny pygmy seahorses and massive mola mola are also found here. Keep your camera with you because there's loads of macro life visible along the wall.
Coconut Point
Coconut Point is a spectacular coral reef located south of Apo Island (not to be confused with Apo Reef). This wall spans 150 meters (492 feet) and features diverse corals and creatures. Keep in mind that this site has a reputation for challenging conditions, so make sure that you plan accordingly. The best time to visit is between December and May during Apo Island's dry season. It's important to only attempt this Philippines dive when the weather and visibility are good. It has the nickname 'the Washing Machine' due to strong, unpredictable currents.
Things to see:
Apart from the impressive wall and the corals it features, divers may come across tuna and barracuda. Turtles are sometimes seen in these waters and you'll also spot Spanish mackerel, parrotfish, triggerfish, sweet lips and big-eye trevallies.
Okikawa Maru
This shipwreck is another Coron Bay hotspot as it's one of the easiest and most accessible wreck dives in the area often referred to as the "poor man's Truk Lagoon." The Okikawa lies upright at 26 meters (85ft) with the main decks at 12m (39ft). Diving is possible all year round and with calm waters, the wreck is suitable for divers of all skill levels. After more than 50 years underwater, the Okikawa Maru is home to diverse marine life who live all over her expansive, 160-meter shell.
Things to see:
The Okikawa Maru was a tanker and you can explore the inside of the wreck — if you have the right qualifications. Penetrations are relatively easy on this Philippines wreck because the ship lies upright on the ocean floor. Marine flora and fauna have overtaken the vessel and you can spot plenty of sponges and lettuce-leaf corals. Fish found here include snapper, batfish, fusiliers and red lionfish.
Apo 29
The Apo Reef Natural Park is a UNESCO World Heritage Site, and the second-largest coral reef in the world. Within it, you will find Apo 29, one of the best and most challenging dive sites on the reef. The best time to visit is between November and May but to access the area, you'll need at least 100 dives under your belt. You'll have to reach this spot by liveaboard as it's quite far from the islands. It features a seamount that rises to 25 meters (82 feet) below sea level.
Things to see:
Both macro life and pelagic marine life are visible here. The reef features sponges, tunicates, nudibranchs, and sea slugs aplenty. A variety of sharks are found here including hammerheads, whale sharks, gray reefs and white tips. You can also spot stingrays, tuna, snappers, and jackfish, often in large schools.
The Pinnacle
This reef surfaces on the eastern side of Verde Island and is known for it's vicious, challenging currents. You'll have to reach it by speed boat or tender and skippers will make sure you get as close to the reefs as possible to make your descent easier. This Philippines dive site features a 40-meters (141 feet) drop. One highlight is the Pinnacle itself, a chimney-like column that starts 60 meters (190 feet) and narrows as it stretches to the surface. Coral and a wide variety of sea creatures inhabit the site.
Things to see:
Jacks, red lionfish, butterflyfish, zebra turkey fish, and anemonefish are all visible within the Pinnacle. You can also spot moray eels and sea snakes. As for coral, gorgonian fans are abundant in this area and often harbor some of the fish and sea snakes found here.
Mapating
Mapating, better known as the Shark Cave, is said to be the original dive spot in the Philippines. It's not for the faint-hearted though as even experienced divers find this site challenging. The currents are almost always strong and the dive reaches depths of 30 meters (98 feet). There is a thriving population of pelagic life and more sharks than you can shake your camera at. It's a popular spot for macro photography so don't forget your lenses. Diving is conducted here all year round.
Things to see:
This wall has coral, sponges, sea whips, and sea fans jutting out from its face, which makes it excellent for posed diver and coral photographs. Hammerhead sharks, white tip sharks, and whale sharks populate the area, with the latter slightly less abundant. Note that the sharks are timid, and won't bother you if you visit them.
Mainit Point
This is an excellent Philippines dive spot for divers of all skill levels and a perennial favorite among beginners. With shallow waters that are easy to navigate, it's easy to see why; you'll be able to see coral and animals here without having to dive too deep or too far from the drop point. The currents are mild or completely non-existent. A highlight of Mainit Point is its nearby hot springs. Water temperatures typically range between 27 and 30 degrees Celcius (81-86 Fahrenheit).
Things to see:
Mainit Point is underrated in terms of wildlife and a greater variety of creatures make their home here than many divers think. Colorful and robust hard corals hide nudibranchs, good news for slug lovers and macro photographers, and sharks are not uncommon. Keep your eyes peeled for frogfish, turkey fish, the elusive mantis shrimp, and ribbon eels.
Hole in the Wall
This mountain-like coral formation is best suited to advanced divers due to strong currents. It's a spectacular place for macro photography and if you like, you can dive it at night. At 18 meters (60 feet) there is a small cave to explore that houses both coral and fish. It gets its name from an odd, circular gap in the rock that experienced divers enjoy flying through. This is a site you'll want to visit more than once as you won't be able to take it all in with a single trip.
Things to see:
Visible at Hole in the Wall are white gorgonian fans, basket sponges, pink soft coral, and tree ferns. You can also find feather stars and tubeworms. As for fish, look for frogfish, snappers, sweetlips, bass and more.
Dolphin House
Dolphin House, unfortunately, isn't home to any dolphins but that's no reason to shy away from it! To make up for the lack of porpoises, there is an abundance of fascinating life instead. Plus, it's a nice, chill spot for beginners seeking a relaxed dive. This Philippines dive features a wall with small caves and a sandy slope, both are easy to navigate around. The currents range between non-existant to slight so divers won't feel any resistance. The maximum depth of this dive is 28 meters (92 feet).
Things to see:
You can find big-eye trevally, frogfish, red lionfish and pipefish. The highlight is the range of turtle species you can spot including green sea turtles, hawksbill turtles, and loggerhead turtles.
Copton Point
A wreckage with a twist, Copton Point's main feature is a sunken airplane. What many don't know is that the plane was deliberately stripped of all its parts and placed here as an underwater attraction in 1993. There is a lot to observe at Copton Point but most come for the wreck. With the plane resting at around 25 meters (40ft) divers with an Advanced certification will find it easy to get that prime cockpit photo.
Things to see:
The frame of the sunken plane is cool to dive around. Sea fans and staghorn corals appear like tables, and you can also find string coral and sea whip. As for animals, Copton Point is home to damselfish, triggerfish, sweetlips, emperors, pufferfish and spotted eagle rays.
Talisay Wall
You'll find beautiful wildlife here and Talisay Wall is impressive in its formation with topographical features including canyons and deep slopes. This Philippines site is suitable for shallow dives, deep dives, and snorkeling. It's also the perfect challenge for beginners. Some areas of this dive site are dark, so a torch is a handy bit of kit here. The currents are moderate and the site reaches a maximum depth of 30 meters (98 feet).
Things to see:
It's likely that you'll spot schools of batfish, triggerfish, and mackerel. Turtles and barracudas also populate this area, and if you're lucky (or have a guide with you), you could see the famous mandarin fish. Leather corals and elephant ears are prominent.
Small Lagoon to Big Lagoon
Every aspect of this dive site is accommodating to beginners — even those who are just starting out. It's shallow, the current is barely noticeable and to top it off, the drift dive is breathtaking. A cool and diverse population of marine life greets divers as the gentle current pushes them along. The maximum depth is 18 meters (59 feet), water temperatures are mild, and it features the beautiful La Laguna Wall. One of the best sites for exploratory diving and you can challenge yourself at different depths.
Things to see:
Creatures include frogfish, sergeant majors, fusiliers, and cardinalfish. Lionfish and scorpionfish are known to hunt here as well. In stronger currents, you might find surgeonfish, trevally, and even turtles. Sea fans are most prominent along the wall and there's the wreckage of a small speedboat to be found.
Ohh no – we couldn't find any matches. Leave a comment below to let us know about the mistake
There are so many diving destinations to choose from worldwide, but plunging into the wonderful waters of the Philippines is a place you can't pass up.
The Philippines boasts hundreds of diving spots lying along its sea beds.
This is the Philippines
The Republic of the Philippines can be found in the western Pacific Ocean with Taiwan to the north, Vietnam to the west, and Indonesia to the south.
The Philippines is often visited for its fabulous diving spots and destinations and is known as the country with one of the longest coastlines in the world, ranking 5th overall.
There are more than 7,107 islands making up the Philippines and has become a number one choice by both foreign and local divers in search of beautiful natural marine resources like picturesque coral architectures, colorful schools of fish, just to name a few.
Tubbataha Reefs Natural Park
Known for its thousands of colorful marine species, the famous Tubbataha Reefs Natural Park has been named as one of the New Seven Wonders of the World and a UNESCO World Heritage Site.
Watch this video of Tubbataha Reef.
There are many amazing and untouched islands that provide the greatest places for divers in search of an unforgettable diving adventure.
The following are some of dive spots in the Philippines you definitely want to put on your list:
Cebu: The Queen City of the South
Cebu is a center for trade, commerce and tourism. However, the Cebuano communities still brag about their well known diving spots left somewhat untouched by pollution and potential dangers of industrial progress despite the fact of being a highly industrialized region in the Visayas.
Some of the primary and most popular dive spots in Cebu include Malapascua, which is located on Cebu's northern coast, being known for its species of rays and sightings of thresher sharks.
Another dive site to go diving in the Philippines, highly preferred by beginner divers who want to try night diving is Dakit-Dakit. This spot has incredibly diverse collection of marine animal and plant life, which satisfies your quest for the ultimate diving experience.
Bohol: The Island Paradise
Local divers and foreign divers have been coming to Bohol to visit year after year because of its magnificent places to scuba dive. Some of these dive spots include the Balicasag Black Forest and Balicasag Diver's Heaven.
Balicasag Black Forest – named for its thick corners of unusual black corals along with colorful fish that include barracuda and butterfly fish.
Balicasag Diver's Heaven – often visited because of its amazing and colorful coral gardens, crystal clear blue waters, and picturesque spots for avid photographers.
Boracay: The Beach Capital of the Philippines
Boracay possesses thousands of marine species that makes up a rich community of underwater life and breathtaking and peaceful white sandy beaches. There are a wide variety of accommodation options for divers that range from modest beach huts up to five-star hotels.
The location of Crocodile Island is regarded as one of the premier diving sites. Having a throng of aquatic species and numerous coral reefs, this makes it a preferred spot for divers to visit.
Greeting your eyes as you swim through the canyons and crevices of the Laurel Island are vibrant species of fish that include Sergeant Majors and Emperor Fish. This makes for a truly amazing Boracay experience while diving in the Philippines.
Puerto Galera: The Pearl of Mindoro
Experience Sabang Point, located in Puerto Galera, Mindoro where you can dive around the clock. Sabang Point is a great place for night diving, which is conveniently situated and easily accessed. It is especially spectacular during full moon.
Both beginner and expert divers will appreciate batfish and surgeonfish schools, which cover the ridges and walls of this dive site.
The Boulders, a network of underwater tunnels and caves that are sanctuaries to large Pelagics, which consists of majestic rays and sharks, is another pride of Puerto Galera.
The Philippines, known as Asia's refuge of underwater wonders, is surely the Pearl of the Orient Seas with all of its picturesque beauty.
Have you ever dived in the Philippines? Tell us about it!

Scuba diving is your ticket to a world underwater, where life exists at every improbable turn in the most vivid arrays of colors, shapes and sizes. We've long heard that the Philippines boasts some of the most incredible dive sites in the world. But with over 7,000 islands making up the Philippines, where do you even begin?
This week Jeff Caceres, a digital nomad who has extensively explored the country, shares five of the best scuba diving spots in the Philippines, based on his own experience. We hope you feel as inspired reading about them as we did!
5 of the Best Scuba Diving Spots in the Philippines
In the Philippines, there are several scuba diving destinations you can visit and explore for yourself or with your friends. Although I do respect other scuba diving destinations that I have visited in the past few years, I honestly think that these five are worthy to be named the top scuba diving destinations ever!
In no particular order, here are the top five scuba diving hotspots in the Philippines today:
Pin this post for later!
1. Blue Hole
Located at Tablas Island in Romblon, this is the only Blue Hole in the entire country!
However, it's not ideal for those who are scuba diving for the first time. For you to qualify to dive into the Blue Hole, you should hold a Certificate of Advanced Open Water Diver/Adventurer in scuba diving. In other words, the scuba certificate itself must state that you are qualified to dive for up to 30 meters deep.
The price of diving the Blue Hole is quite high, around 22,600 Pesos ($447 USD) which includes a 3-day itinerary. I suggest you should bring at least 4 to 8 people with you to get a lower price for diving at 8,700 Pesos per person ($172 USD) and 1,600 Pesos for non-divers ($32 USD).
Photo from The Three P.
2. Tubbataha Reef National Park
If you want to experience the beautiful coral reefs in the Philippines, the Tubbataha Reef is the best diving spot for you. The reef is off the coast of the Sulu Sea. It is known as a sanctuary for more than a thousand marine species living along its atolls.
Tubbataha Reef is the Philippines' first ever national marine park, and the colors of Tubbataha's coral reef system are stunningly vivid.
Photo sourced from Flickr. Also used in title photo and shareable Pin.
3. Puerto Galera
One of the more popular summer destinations in the Philippines is Puerto Galera. Located in Mindoro, it is said to be one of the best diving sites in the country. From Manila, you can travel to Puerto Galera via seaplane or boat from Batangas port. Puerto Galera is also an ideal place for you to engage in fun water sports activities such as jet skiing, kayaking and so much more.
Just like Boracay Island, Puerto Galera's White Beach with hotels and bars is what makes this place attractive to tourists. Due to its one-of-a-kind coral reef system, it's where scuba and free divers spend their vacations to see the beautiful underwater world.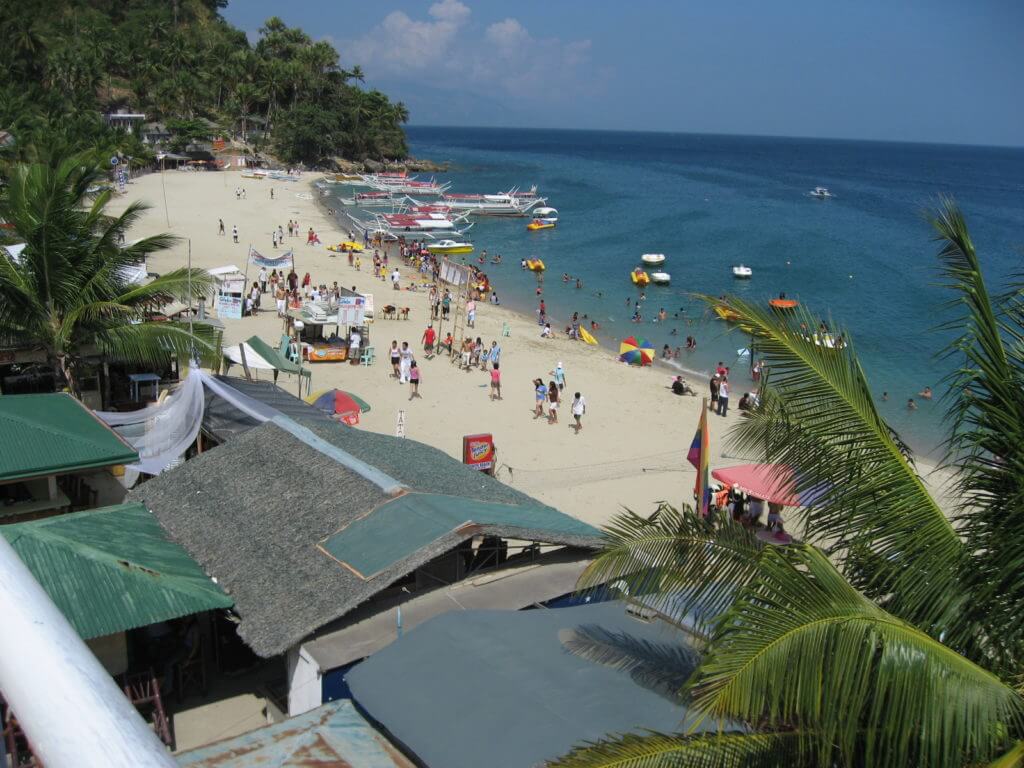 Photo sourced from Wikipedia Commons.
4. Wreck Dives in Coron
As much as I like El Nido in Palawan for scuba diving, the Wreck Dives in Coron are much more exciting to me. During World War II more than 24 supply ships from Japan sank to the bottom of the sea in Coron. Diving inside these incredible shipwrecks is a once-in-a-lifetime experience.
Palawan is consider by many to be the Philippines "last frontier". There is a proposed artificial coral water park to be created in Coron, funded by a large corporation. E nvironmentalists are currently working to stop this development, which would change the area drastically.
If you want to extend your trip to Coron, check out this Palawan itinerary.
Photo sourced from Atlantis Hotel.
5. Apo Island
Last, but not least, is Apo Island, only 45 minutes away from Liquid Dumaguete via boat. This island is one of the most famous scuba diving destinations in the country.
With its healthy and stunning corals, turtles and schools of fish, you'll never be disappointed in your scuba diving experience. No matter if you're a newly certified or experienced open water diver, it's an experience you'll never forget.
If you haven't visited any of these top scuba diving destinations in the Philippines, it's time you should consider booking a ticket for yourself or with your families and friends.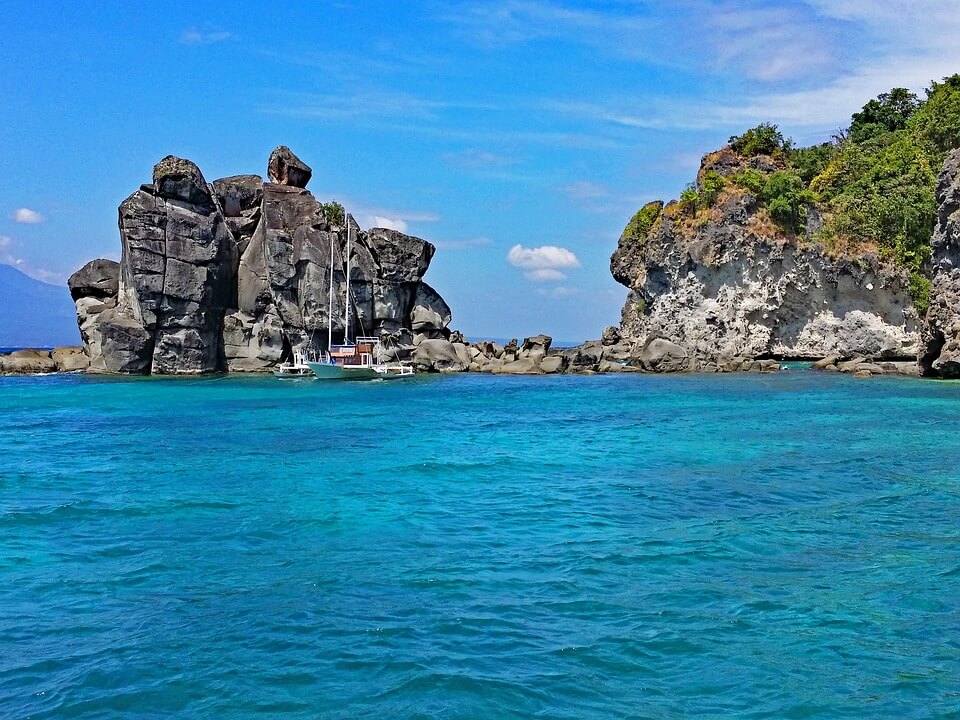 Photo sourced from Pixabay.
Like this article? Pin it for later!
About the Author

Jeff Caceres is a digital nomad who loves to travel and explore many places within the Philippines. After graduating with a Bachelor of Science in Management, Jeff decided to pursue his dream to become a digital nomad. Aside from traveling here and there, he loves scuba diving, fun water sports activities, and finding the best gear, which he talks about on his website www.watersportsmag.com. You can follow Jeff about scuba diving and water sports by visiting checking out his Facebook and Twitter.
Comments
This is a great guide, thank you for putting it together! We plan to visit the Philippines for diving (hubby is an Instructor) so this saves us some research. Pinned. #feetdotravel
We've never been to the Philippines, so all of these look stunning. I especially like the idea of diving near all those WWII supply ships – I bet they're host to some incredible residents! Also, you pictures are stunning and serious travel inspo!!
Great spots, I think my favorite one is the blue hole. But I cannot do it because I am not an experienced diver so in the end I would choose the wreck dives. Do you know if there are good and affordable diving schools in Philippines? I think I would need to pass the exam again . . .
I don't dive (kind of scared of the confines of deep water…) but I'm not surprised that the land of 1,000 island has so many stunning dive spots. Who knows maybe I'll give it a try some day.
Happy continued travels!
C
I love reading about scuba diving. Honestly, it makes me a little nervous to be under water like that. One day Ill get brave. Each spot you picked looks incredible! Id love to try a wreck dive!
Ever since I heard of a friend's wonderful experience of scuba diving in Philippines, I want to visit the country JUST for it! Your post only reaffirms the wish Stunning pictures! The blue hole looks so mysterious! Wreck dives make the entire experience of diving surreal! hope to visit these some day:)
Coron, Palawan is amazing. It's getting quite popular too. I hope they preserve it's pristine waters so it stays amazing. Better than going to the overrated Boracay.
Megan Jerrard says
I'm so gutted that I haven't got my scuba license yet, though the Philippines is so close to Australia so it gives me extra incentive to get it done state! Tubbataha Reef National Park looks like an amazing spot – those coral are out of this world! I would love to get to a wreck sometime too
Apo is a great spot. I read a lot about this place and Cebu. Will def check it out once I am there. Thank you for the great post. Is renting the equipment expensive?
Loved this post. I'm hoping to get to the Philippines one day. And I definitely need to get certified.
Scuba diving is something I haven't done in my whole life. Need to strike it off my list of must do before I kick the bucket.
Each spot is thrilling and exciting. I have to do at least one.
I live in the Whitsundays in Queensland, Australia. My weekends are spent snorkeling, wish I could dive, it hurts my ears going below 10m. Sigh. Anyways, nothing beats seeing all that lies under the water. Many pinch me moments had in recent times.
I have some mates from the Philippines and they say that the diving is some of the best in the world, can't wait to see it for myself, well the snorkel version.
I'm unaware of scuba diving yet as I am still learning to swim!! I am deeply inspired by your pictures that I should put more effort into my swimming lessons and atleast attempt scuba diving once in my lifetime. This is a wonderful post, pinning it for my future travel for Philippines!!
Tubbataha and Apo seem like such beautiful places! How much does scuba diving cost at these places? Is it as high as Blue hole?
Besides the first one, are the others okay for people with an open water certificate (and no advanced)?
The Blue Hole sounds so mysterious and beautiful but I'll have to enjoy it from afar as I'm not a diver. All the destinations looks spectacular, particularly the coral reefs at Tubbataha Reef. You're right. With so many islands, how do you choose? It's good to have some expert advice.
Completely agree about scuba (and snorkelling) opening up a whole new world of underwater goodness. I love that feeling of opening your eyes for the first time once you've oriented yourself on a dive's descent and you see the underwater world before you. Have definitely heard that the Philippines has some epic diving and I can't wait to check it out. Have dived the Blue Hole in Belize so would love to try the Philippino version and the coral gardens of Tubbataha.
Tubbataha looks like a lovely place to take a dive. The blue hole looks enticing but the depth seems to be intimidating. I love the colors of underwater. First time I saw them, I dreamt of them for days together.
I've never been scuba diving, but some of these dive spots look so amazing it'd almost be worth getting certification just to go there! I particularly liked Tubbataha Reef – the coral formations look AMAZING, and it'd be pretty cool to see as many of the 1000 marine species as possible!
Wow, these places look incredible. I'm not a diver myself, but these would make me tempted to learn! Getting to enjoy the beauty of the ocean from below is a crazy amazing thing!
That looks a beautiful destination to visit. Nice photos too. Loved the way you described the place.
Scuba Diving in Philippines: 10 Places For An Incredible Diving Experience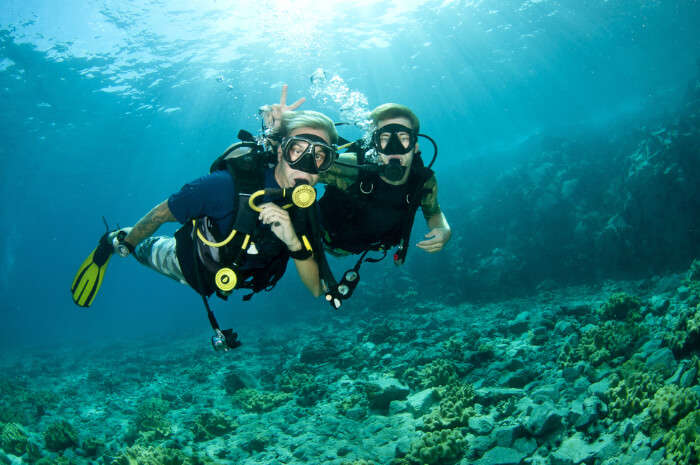 Geographically conglomerating several popular Islands, the Philippines has its unique identity among world's popular diving destinations. Sought after amongst the divers, this island nation welcomes the tourists to feel refreshed as well as rejuvenated in the crystal clear waters at various diving sites.
Equally famous as home to whale sharks, pelagic thresher sharks, giant mantas mandarin fishes, warty frogfish, pygmy seahorses and corals, this region showcases great affinity to nature's bounties. Tourists from around the world keep flocking for a great and memorable experience of scuba diving in Philippines.
10 Best Sites For Scuba Diving In Philippines
Divers receive warm welcome in this tourist-friendly nation whose waterfront promenades, centuries-old Chinatown, clam beaches and music-loving locals always enchant them. Scuba diving truly becomes memorable for the tourists. So do they explore best of Filipino cuisines and sight-seeing during the tours.
1. Tubbataha Reefs Natural Park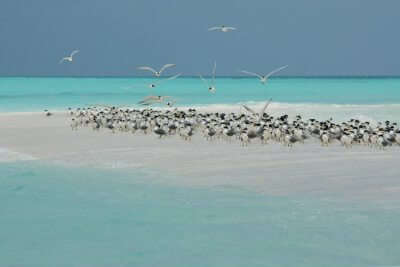 A World Heritage site od repute, Tubbataha Reefs Natural Park is located in the middle of the Sulu Sea. Reached only by liveaboards, this famous diving spot in The Philippines comprises of almost 100,000 hectares of Marine Protected area. Recently, this park was nominated as one of the 'New Seven Wonders of the Natural World.' A protected area, it is home to beautiful natural flora and fauna.
Visitors visiting this park encounter manta rays, lionfish, tortoises, clownfish and sharks et al. It is home more than 360 coral species; 600 fish species; 13 whale and dolphin species; 11 shark species and several bird species. Amazing diving spots are boon in disguise for divers in search of unforgettable diving adventures.
2. Monad Shoal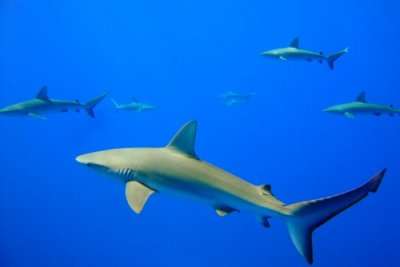 If you are looking for scuba diving in Philippines, then there is no point to miss out Monad Shoal. This famous diving site in and around Malapascua captivates divers' attention. Also called Shark Point, it is considered an ultimate place to see the rare and timid Thresher Sharks existing in the world. The scuba diving site is an underwater island on the edge of a 200m deep water.
To encounter sharks, you must visit there early in the morning. As shyest creatures, they come out of water in the wee hours. Best time for the divers to explore it is from March to May, though one can dive here throughout the year.
3. Canyons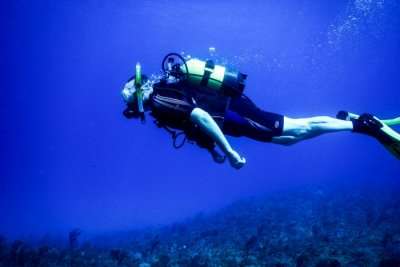 Canyons diving site in Puerto Galera (The Philippines) is popular and sought after destination as diving site in The Philippines. This site is famously called "Canyons" as it lies under the blue water descent. A diving paradise blessed with the crystal clear waters, ample marine life and variety of diving environments, it merits to be considered as your next diving destination to encounter variety of fishes such as barracudas, batfish, snappers and emperors.
Average water temperature at this site is around 29°C throughout the year. Tourists reach here as per their convenience year around. With amazing visibility, divers can even see rare flora and fauna here. Novice divers should approach highly skilled and experienced diving members as their guides to enjoy this incredible underwater world.
4. Apo Reef Natural Park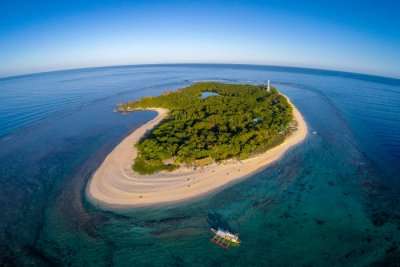 Being 2nd largest coral reef in the world, Apo Reef Natural Park is home to many rare water animals like hammerhead sharks, whale sharks and manta rays. With its crystal-clear waters, it captivates divers from the worldwide locations. The price of scuba diving in this famous diving spot of The Philippines remains comparatively affordable to all.
Best time to visit this diving destination is between November and May, although divers keep visiting round the year. Being home to 285 species of fishes and 197 species of corals, it appeals to every visitor. Wide range of Philippines liveaboards have been made available to offer best Apo Reef itineraries to tourists throughout the year.
5. Manta Bowl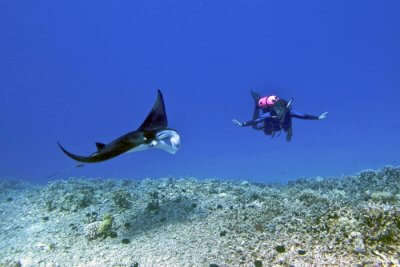 Your scuba diving visit in Philippines would remain incomplete without exploring Manta Bowl in Donsol. It was established diving site in 2002. Prior to that, this spot was known to only fishermen as the place for having many mantas. Covering 7 hectares of flat area, this diving destination became a favorite location for the visitors willing to see massive whale sharks, hammerheads and tiger sharks.
Best time to visit this place to encounter the rare creatures is between December and May. Tourists visit round the year for scuba diving purpose. With numerous attractions, it is the best dive sites in Philippines today. Divers find unique and memorable experience in its constantly flowing current.
Planning your holiday but confused about where to go? These travel stories help you find your best trip ever!
Real travel stories. Real stays. Handy tips to help you make the right choice.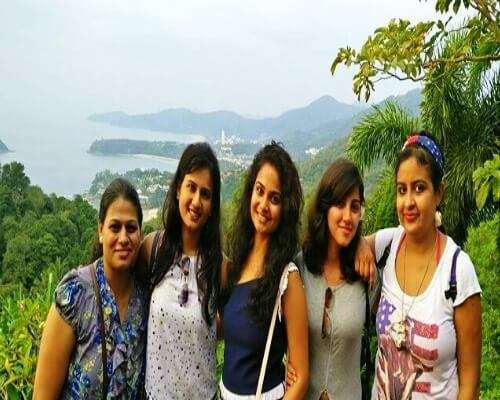 Ramya Narrates The Story Of 6 Girls On An Extraordinary Trip To Thailand
Bangkok. Phi Phi. Krabi. Why should guys have all the fun?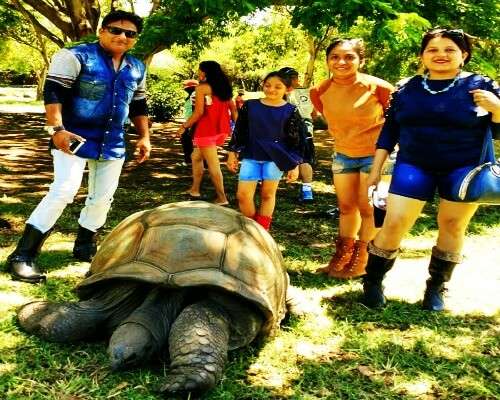 Sandeep Illustrates On The Best Activities For A Family Trip To Mauritius
Water sports. Cocktail parties. And unlimited fun at Casela.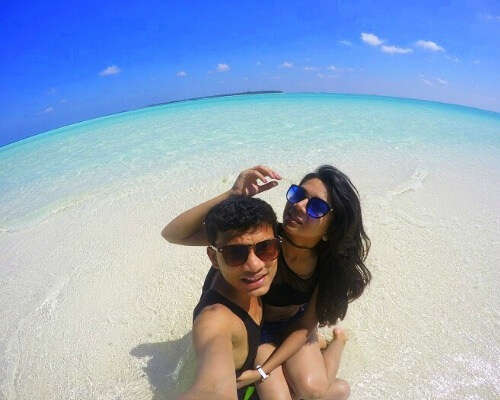 Nisarg Can't Stop Praising His Honeymoon Trip To Maldives
There was snorkeling, sightseeing, luxury, comfort, & much more!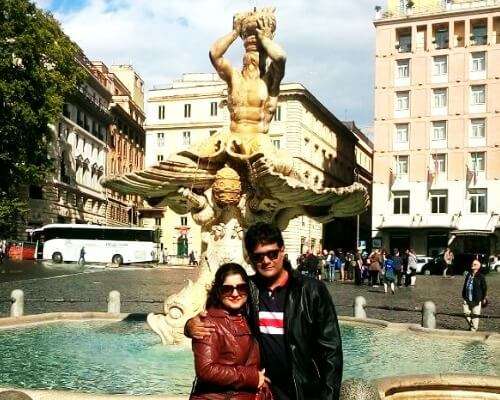 Sabyacsachi's Romantic Trip Proves Europe To Be The Mother Of All Vacations
For Art, Culture, Luxury, & more.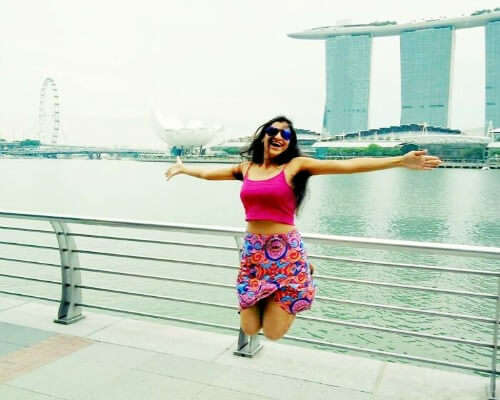 Srishti Talks Of Her Amazing Trip To Singapore With Her Mother & Niece
A fun-filled destination for ages indeed!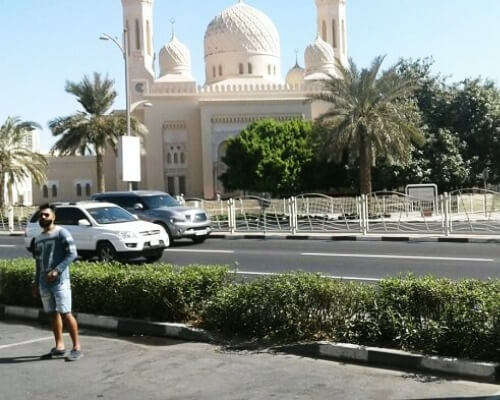 67-Year Old Sridhar Tells How He Beat The Odds & Took A Solo Trip To Dubai
Desert safari. Burj Khalifa. Welcoming locals. Tell me more!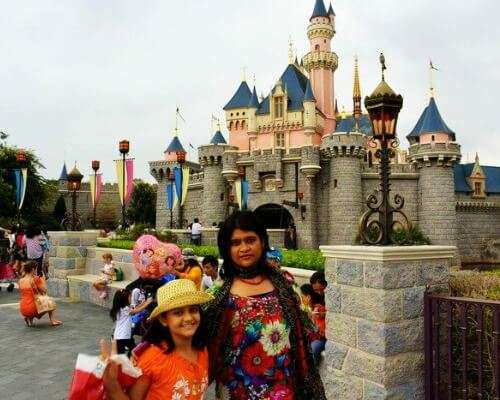 Not Adventure Lovers? Saurabh's Family Trip Proves Hong Kong To Still Be Full Of Fun
Your kids will love Disney Land & Ocean Park!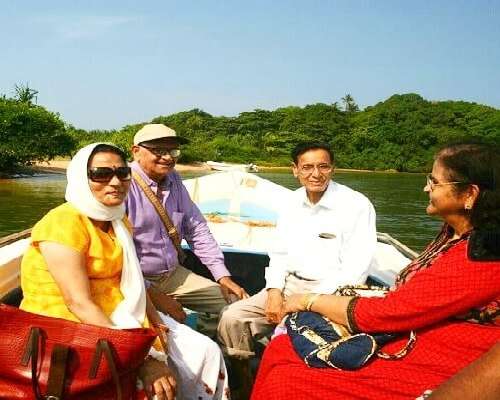 Ravi's Tale Of A Sri Lanka Family Tour Is All You Need To Know About Ramayana Tour
For the love of Ramayana & Travel!
See more at TRAVELTRIANGLE.COM
6. Okikawa Maru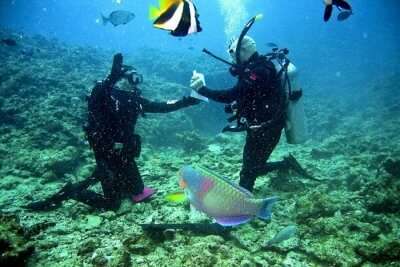 If you are willing to explore cheap diving in Philippine, then Okikawa Maru could be a perfect diving spot for you to choose. It is former civilian sunken Tanker which is fully covered with the corals now. It had sunk in 1944 during the World War II by an American air raid. A perfect diving site for beginners today, it has several holes in the hull.
Although, The Philippines diving season is not fixed for any specific month, divers consider its diving spots while water remains crystal clear and warm too. It being a sunken tanker of 160m long, it requires at least 2 dives for its total exploration. Exploring this spot, divers often memorize a feel of World War II now.
7. Coconut Point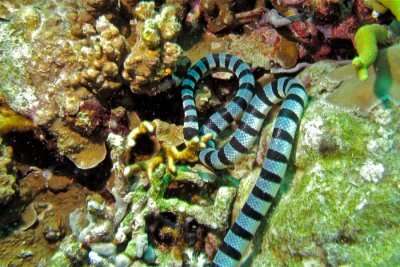 The Coconut Point diving destination is named so due to abundant availability of coconut trees in the area besides coconut shells on the ocean floor. One of the best spots for muck diving in The Philippines, this spot is home to interesting marine life like pelagic fishes, banded sea kraits and sea turtles. It is perfect to see huge Green Turtles and Banded Sea Kraits. Even meter-long Bumphead Parrotfish is seen occasionally on this site.
Drift-lovers would like to add Coconut point to their must-dive list as the entire area is world-class diving destination. At the end of the day, there is only one thing that Coconut Point offers divers is to spend time underwater. This is what they love it the best!
8. Yapak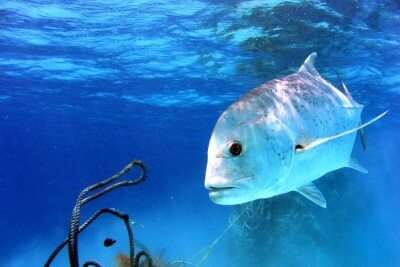 One of the most visited diving spots in The Philippines, Yapak diving spot is made up of 4 unique spots. Yapak 2 remains popular amongst the divers. It is equipped with beautiful corals and huge gorgonian sea fans besides teeming marine life. Apart from memorable diving experiences, tourists and locals visit here to see big fishes like Barracudas, Giant Trevallies and Dogtooth Tunas etc.
Yapak diving spots are recommended for advanced and experienced scuba divers only. If you don't have the desired experience, hire a professional instead. Located in northwestern tip of the Boracay Island right beside Punta Bunga dive site, it can be reached by a 15-minute motorboat ride from the shores of boat station 1 and 2.
9. Divers' Heaven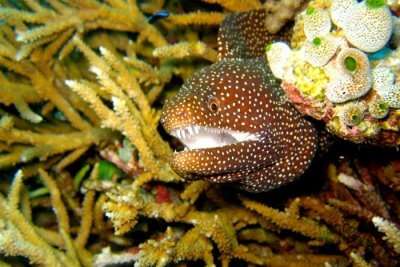 Located northeast of the Balicasag Island, Bohol, The Philippines, Divers' Heaven is a wall dive starting with approximately 10 meters to going deeper to 40 meters. It offers good chance to both divers and visitors to see large species of jack fish and barracuda in spite of turtles and moray eels. It remains an exciting moment to encounter different types of nudibranchs around here, fusiliers and small tropical fishes. They hide between brown daisy corals and many sponges.
Don't wait for Philippines diving season. Although, it is perfect for January to May, you can explore throughout the year. Beginners may also experience scuba diving as currents are light and depth can be determined.
10. Manit Muck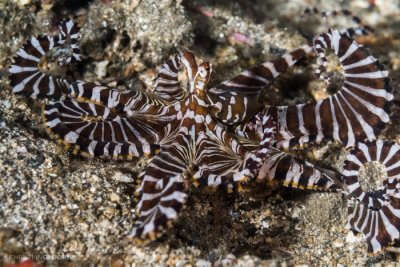 Manit Muck won't disappoint you, if you are keen for unlimited diving experience. Also known as Secret Bay, Manit Muck is home to several ambon scorpion fishes, ghost pipefish, wonderpus octopus, mantis shrimp and nudibranchs. This diving destination in The Philippines is often considered rival to the select few muck diving destinations in Indonesia. Perfect diving site for beginners, it is visited round the year. Although explored round the clock, divers prefer diving in the night to feel unique environment coming to life.
The Philippines has some most recognized scuba diving sites of the world. Whether you are trained or beginner, you must visit these Islands if love diving. With over 7100 Islands, this country has almost endless supply of shorelines and sea waters to explore. To experience unforgettable diving, you must visit it at last once in your lifetime. There is no particular Philippines diving season, so plan a trip now and explore as per your convenience.
Disclaimer: TravelTriangle claims no credit for images featured on our blog site unless otherwise noted. All visual content is copyrighted to its respectful owners. We try to link back to original sources whenever possible. If you own the rights to any of the images, and do not wish them to appear on TravelTriangle, please contact us and they will be promptly removed. We believe in providing proper attribution to the original author, artist or photographer.
Please Note: Any information published by TravelTriangle in any form of content is not intended to be a substitute for any kind of medical advice, and one must not take any action before consulting a professional medical expert of their own choice.
Frequently Asked Questions About Scuba Diving In Philippines
What is the Philippines known for?
The Philippines, which is an archipelago of more than 7600 islands is home to some of the most stunning beaches and delicious tropical fruits. If you are an adventure seeker and love to explore unknown lands, you can find yourself more than 5000 unknown islands that are still untouched by humans.
What is there to do in Philippines?
A few of the most exciting things to do in Philippines are:
1. Plunge into the waters of the Hinagdanan Cave
2. Ride up the Chocolate Hills
3. Walk across the Bamboo Hanging Bridge
4. Experience the Zipline Boracay
5. Trek up the Taal Volcano
Is the Philippines good for diving?
Amazing marine life, coral reefs, diverse aquatic animals and crystal clear waters make the Philippines an excellent diving site
Which is the best time to visit the Philippines?
November to February is the ideal time to visit the Philippines. Being the dry seasons, it allows you access to almost all the places in the Philippines and lets you explore all beautiful islands.
How much does scuba diving cost in the Philippines?
A basic 3 hours boat dive in the Philippines can cost you about INR 4200 (3000 pesos).
Is scuba diving in the Philippines safe for first-timers?
Yes. You can find scuba diving in the Philippines absolutely safe even for the first-timers. But make sure you are assisted by a trained professional.
Which are the best diving centers in the Philippines?
Here are a few popular diving centers you can visit for necessary diving assistance and training:
1. Island Adventure Dive Center
2. Cebu Dive Centre
3. Palawan Divers – El Nido
4. Thresher Shark Divers
5. Neptune Diving Adventure
Do you have to be certified to scuba dive in the Philippines?
Yes. You are required to have a valid scuba diving certificate for scuba diving in the Philippines. If you do not have a certificate yet, you can easily get the required training and certificate in just 2 days.
Looking To Book A Holiday Package?
Book memorable holidays on TravelTriangle with 650+ verified travel agents for 65+ domestic and international destinations.
Source https://www.divein.com/diving/destination/diving-in-the-philippines/
Source https://twocantravel.com/best-scuba-diving-spots-in-the-philippines/
Source https://traveltriangle.com/blog/scuba-diving-in-philippines/