The Cost of Scuba Diving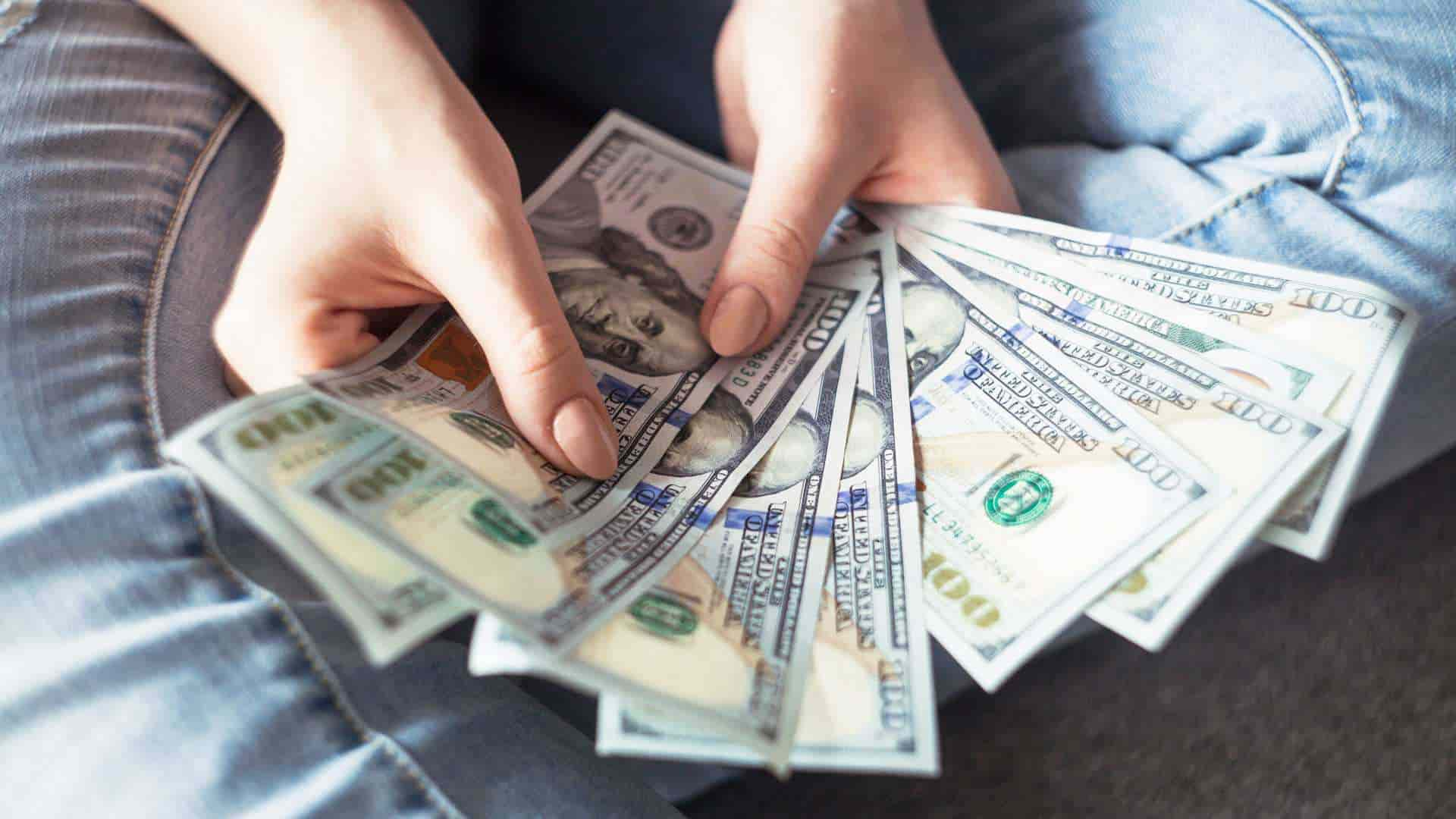 If you are considering becoming a certified scuba diver, you probably know you will need to take a dive course, buy dive equipment and get diving insurance before you can jump into the water.
This all adds up and you are probably interested in the cost of scuba diving and whether it is expensive compared to other sports and hobbies.
Whether you are new to diving or are simply curious, in this article, we will look at:
Is scuba diving expensive?
How much does it cost to become a certified scuba diver?
What do scuba divers spend their money on?
How much does scuba diving cost?
How can you save money when learning to dive?
Is Scuba Diving Expensive?
Scuba diving can be an expensive hobby that requires an investment in time and money. Getting your diving certification will cost around $400 – $1200, while a set of scuba diving gear will be anywhere between $700 – $2000. The average cost of a single-tank dive is between $40 – $150 but expect a lot more for liveaboard diving and travel expenses. However, the cost may vary depending on the kind of diving you want to do, where you dive, and which dive equipment you buy.
That said, expensive is relative to other sports out there, your budget, and how much it is worth to you. For example, you can start jogging for the cost of a pair of running shoes, while becoming a pilot will cost you $10-20,000 just for the license.
Let's look at the financial aspects of scuba diving in-depth, how much it will truly cost to get your diving certification and how you can save some money on this journey.
How much does it cost to become a certified scuba diver?
It will cost you anywhere between $470 – $1,200 to become a certified scuba diver including your Open Water Diver course and one year of dive insurance. Be prepared to spend an extra $150 – $600 on a scuba mask, snorkel, fins, and boots, and maybe a try dive before.
Let's begin with the cost to become a certified scuba diver, as this is usually what beginners are most interested in.
Amount
Notes
Discover dive*
$50-200 (€40-150)
Optional, but recommended if you haven't dived before
Open Water Diver
$400-1000 (€350- 900)
Cost depends on agency, location & what's included in the course
Mask*
$50-120 (€40-100)
Can be rented but highly recommended you buy this
Snorkel*
$15-40 (€10-30)
Often sold as sets with masks
Scuba fins*
$60-150(€45-120)
Open-heel fins recommended
Boots*
$40-90(€30-70)
Optional, but highly recommended for scuba diving
Dive insurance
$70-200 (€50-150)
Optional during the course, then annual cost
TOTAL
*Optional or can be rented
$470-1800
The average cost to become a certified Open Water Diver
Naturally, this varies depending on where you learn to dive, the service you get from the dive center, and the certifying agency.
Some diving schools may include the ABC set (mask, snorkel, fins) in the rental equipment for the course, but you may prefer to buy this yourself for convenience.
Scuba diving costs may vary
Diving courses in Asia, for example in Thailand, are usually much cheaper than in Western Europe, however, the downside may be that courses are often done with 4 or even more students at a time and you need to count in the money it takes to travel there.
In the USA and Australia, PADI courses are often much cheaper than SSI or even CMAS, while the opposite is true in countries like France, Germany, or South Africa.
The course of scuba diving training varies depending on what's included in the course.
In addition, pay close attention to what's included in your diving course. Some dive centers will charge extra for course materials like books or e-learning kits, while others don't include rental equipment.
In my experience, in scuba diving (and any other sport) you get what you pay for. If a cheap course offer sounds too good to be true, it probably isn't. After all, the dive center must make money, as well.
In scuba diving you get what you pay for.
Check out my guide on how to find the best dive school before you pick one.
Diving Schools vs Clubs
Instead of commercial diving schools, you may want to take the diving club approach to become a certified scuba diver. This often saves you significant amounts of money as many dive clubs charge a (low) membership fee rather than course fees.
While this may sound tempting to some, dive training in such clubs often follows a strict path that may take weeks or months before you get your certification.
How Much Does Scuba Diving Cost?
Now that we looked at the cost to become a certified Open Water Diver, let's look at how much scuba divers spend on their hobby on average.
Here are the 10 things scuba divers spend their money on to carry out their hobby:
Like with any sport, your expenses largely depend on how much time you spend doing it, and how much you want to invest in quality.
We will look at the annual cost of scuba diving for an average diver who only goes diving on a few occasions every year on vacation, and compare that to an avid diver who goes out at least once every few weeks.
A comparison of the average annual diving expenses of a holiday vs. an active diver.
Diving courses & training
While the Open Water Diver course is all you need to get started with diving, many divers eventually want to dive deeper and explore other areas underwater.
From advanced courses like the Advanced Open Water Diver course and specialty courses like the Nitrox certification to professional training like the Dive Leader, the options are near endless.
If you want inspiration here are the best specialty courses I recommend to every beginner scuba diver.
Some divers even go further to become technical or cave divers which require even more training and may cost thousands of dollars.
Diving gear
Diving gear includes the scuba diving equipment necessary to dive. It includes:
Scuba mask & snorkel
Fins
Boots
Dive computer
Regulator
BCD
Exposure suit (wetsuit or drysuit)
Weights
Instruments
Gadgets
You don't need to buy all your diving gear right away and can get started by renting it! It is recommended to buy scuba mask, snorkel, and fins, as well as a dive computer at first.
Check out this beginner guide to buying dive equipment to see what I recommend and how much this will cost you.
Travel
Most divers love diving in warm, tropical waters and if you don't happen to live in a country that offers this, you will need to travel.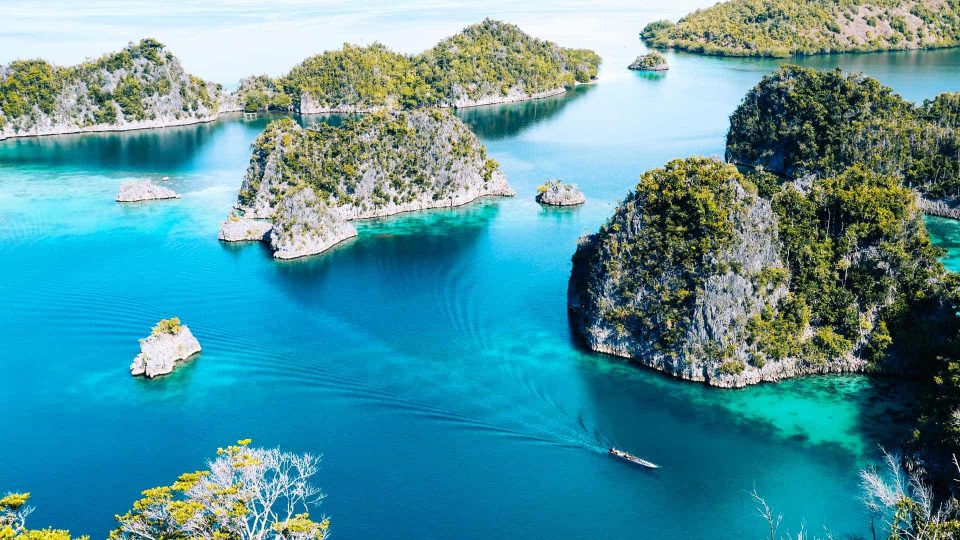 If you want to dive in Raja Ampat, be prepared to spend quite a bit of money on travel
To be honest, I don't count all travel expenses as directly diving-related, especially if you split your vacation into diving and other activities. This may include the cost of gas, plane tickets, or visa fees.
On the other hand, scuba diving resorts, liveaboard safaris, or diving excursions can add some substantial extra cost to your trip.
The average diver will take one true diving trip per year (meaning one trip aimed solely at going diving), whereas very active divers might take two or more of those.
Want us to help you find the perfect diving vacation?
Booking a dive trip can be a hassle but it doesn't have to be. Let us do the work while you sit back and get excited for your upcoming diving adventure!
Dives
The average cost of a dive can be anywhere between $40-200. The more exotic a place and the more difficult it is to get there, the more expensive it will be.
A dive refers to a single-tank guided dive without rental equipment but including transportation and marine park fees.
It is usually more cost-efficient to buy packages of 5 or 10 dives or even opt for non-limit diving, which is often offered at house reefs of diving resorts.
Technical or cave dives may cost a lot more and are not included here.
Tank fillings
If you prefer diving on your own (but with a dive buddy) over guided dives with a dive center, you will incur tank filling costs. These are usually low and won't exceed $10-15 (€7-12) for a single 12L tank.
However, if you want special gas mixtures like Nitrox or Trimix (Helium), be prepared to reach deep into your pockets…
Underwater photography equipment
Technically, this is part of the diving equipment, however, most divers would agree that it is a completely different world once you start getting into underwater photography.
Cameras, torches, lightning, lenses, housings, stabilizers, software…the list of things you need to buy is long.
Most average scuba divers get by just using their action camera, like the GoPro 10 to take underwater photos and videos.
The best introductory underwater camera for professional-style photos is the Olympus TG6 which is great for beginners and advanced divers alike.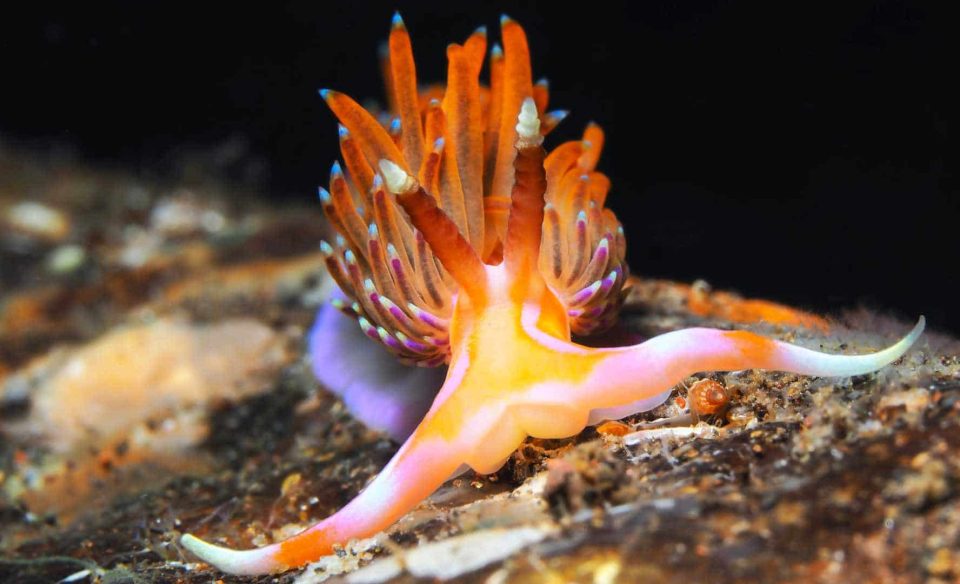 If you want to take photos like this, you will need a great underwater camera.
Equipment service & maintenance
If you have your own dive equipment, you will inevitably have to service or repair it eventually. While minor fixes on your wetsuit can be carried out by yourself with relative ease, your regulator requires professional maintenance every two years.
The cost depends on your equipment, how easy it is to find spare parts, and who does the servicing. On average, a regulator service will cost about $120-180 (€100-150) including materials.
Dive insurance
Dive insurance is super important and every diver needs one. You can get different ones, depending on your location and what kind of diving you plan to do.
Read my recommendations for the best dive insurance in 2022 before making your choice.
Logbook & other gadgets
Every diver should have a logbook, whether on paper or as an app. As such, it is not surprising that this makes this list of things divers spend money on. There is also a certain nostalgia connected with looking through old dives in your logbook.
In addition, this includes fun little gadgets, like octopus holders, equipment markers, and small things.
Other
Diving is a hobby, and as such, people like to buy diving-related things simply because they enjoy it. Diving books, t-shirts, mugs, but also convention tickets, and diving seminars are things, I have purchased countless times.
Scuba Diving Cost vs Other Sports
Scuba diving is not more expensive than other sports out there like skydiving, skiing, or golf, and it all depends on how much you spend on equipment, travel expenses, and further training.
All these sports roughly fall under the same price tag and all require you to invest time and money in your hobby.
Below, you find the detailed cost comparison between similar equipment-heavy sports like skydiving, yachting, or skiing. It includes the cost of getting started (usually through a beginner course), as well as following up on it and the price of a full equipment kit.
Beginner Course / Start
Follow-Up
Full Kit (low range)
Scuba diving
$600
$15 – 200 per dive
$1000 / €900
Skiing
$250 / €200 (3 days) + lift tickets ($25-70)
$50-150 per day
$1300 / €1100
Skydiving
$1800 / €1500
$30-50 per solo jump
$5000 / €4000
Golf
$600 / €500
$100 (per day incl. equipment)
$800 / €700
Tennis
$400 / €300
$50 / €40
$500 / €400
Scuba diving costs in comparison to other sports.
Note, for better readability I took average prices for each sport instead of giving the full range like before.
How can you save money when scuba diving?
You can save money while scuba diving by taking quality dive training that doesn't require additional courses, buying used diving gear, diving locally instead of traveling by plane, and planning your dive travel in advance.
The scuba diving experience itself is priceless. However, if you plan ahead and act smart, you will be able to get some of the costs down.
How to save money on dive training
It is important you take quality dive training with a good dive center (like us ) that really teaches you how to be a good diver. This will prevent you from spending more on additional training lessons later on, and you will also learn which dive equipment you should buy as a beginner.
Sure, it might be more expensive at first, however, if you go cheap on your diving course, this will require further training later on which will cost more in the long run.
Buy the right diving gear
First off, consider if buying is necessary or if it makes more sense to rent your kit.
When buying dive equipment, use a trusted local dive store or online shop.
Check out these recommendations on where to buy scuba gear in 2022!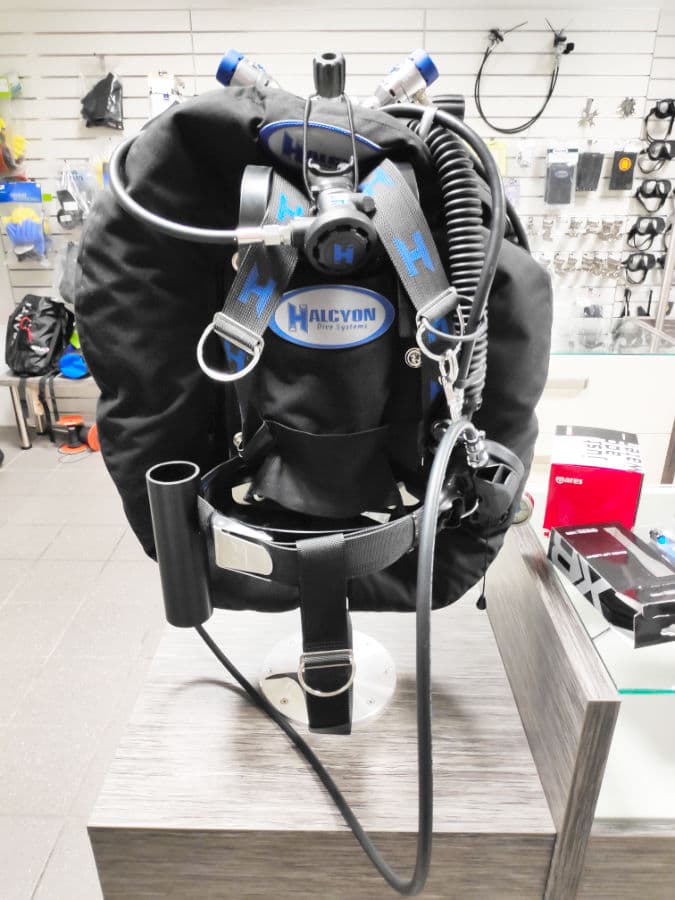 Buy only from trusted dive shops and online stores!
Consider buying used instead of new, if you want to save a little money here. BCDs and fins, for example, are great when bought second-hand, while regulators are better bought new.
Plan your dive travel well
We all love to travel and want to explore the world. However, you can save a lot of money by carefully planning your trips in advance.
Check if you can get early bird (or last-minute) offers on plane tickets, special offers on a liveaboard, and buy your dives in packages rather than one by one.
If you want help with this, let me do your dive travel planning for you!
Dive locally
It doesn't always have to be the Maldives or Raja Ampat. Diving locally, wherever you are, is a great way to enjoy your hobby and save money.
Find a dive buddy, get your tanks filled up, and dive in your local lakes, rivers, quarries, or beaches!
Conclusion
In this article, we answered the question of whether scuba diving is expensive or not and how much it really costs to scuba dive.
To recap, scuba diving is not a cheap hobby and you will need to spend a good amount on training and equipment alone. It also has ongoing costs, like maintenance, tank fillings, and cost per dive.
However, besides the question of how expensive is scuba diving, ask yourself, how much is it worth to you? Exploring the underwater world, experiencing sea creatures up close, and floating weightlessly like an astronaut.
What's your opinion? Is scuba diving expensive overall or do you think the cost is adequate?
Let me know what you think in the comments.
Join the email list to get regular diving tips, tricks, insights, and news straight to your inbox!
Always dive with friends and happy bubbles.
Julius
Related Posts
Join our list!
Join hundreds of divers and get exclusive scuba, travel and equipments tips and tricks!
How Much Does Scuba Diving Cost?
To arrive at this article, scuba diving has no doubt caught your eye and you are feeling the draw of the ocean. One of the first things you're going to be asking is, 'How much does it cost to get started with Scuba?' How much is the certification?, the gear? and anything else you might need. From where you are standing it all looks quite alien and confusing – and what if you spend a bunch of money and don't like it?
Can I Try Scuba Diving Before I Buy?
Fear not, scuba diving centers understand that uncertainty and all will have a program that will allow you to give scuba diving a try before you commit to a full course or buy any gear.
Taster programs range from a quick dip in a pool to a full dive in the ocean which would include some basic theory and skill development too. My advice would be to shop around and get the most experience from your taster that you can.
In popular diving and beach holiday locations, it will be easy to find this kind of experience, and it's a great way to get your fins wet, blow some bubbles and enjoy the reef without a significant amount of fuss and investment. In fact, many people enjoy multiple experiences like this before committing to a full course.
For Tasters That Include A Dive In The Ocean, You Can Expect To Pay Anywhere From US$80-130.
How Much Is Scuba Diving Certification?
If you've had a taste, or are ready to plunge straight in then your first requirement is a certification (c-card) or license. There are many scuba diving agencies that you can choose to certify with and this in itself can be confusing.
You will have heard of PADI and maybe SSI, NAUI, BSAC too. There are many others; my advice would be to not get too caught up in this. A dive agency creates course outlines for instructors and materials like videos, books and online training tools for students. They sell these, along with the certification card, to dive centers and charge a fee to dive centers and instructors to be part of their association.
All agencies have to adhere to a governing body that set minimum standards for each course at each level. The only real difference between them is how they structure and present what is essentially the same thing. Think about it, how can the science and skills that you require to be a competent open water diver be any different?
Do note that whatever agency you certify with, your license is valid to dive anywhere in the world with any dive operator regardless of their affiliation. Further, if you learn to dive with one agency it doesn't mean you have to do all future courses with them; each agency has a minimum entry requirement for each course which takes into account training attained with other organizations.
When choosing who to learn with, find an operator with great reviews, great safety record and one that takes the time to answer all of your questions. Meet the team and look for professionalism, experience as well as nurturing of new professionals. Get a feel for the place; you want somewhere patient, inclusive and welcoming, with a great program of events and activities to ensure you have plenty of options to dive after your course.
Opt for these qualities rather than affiliation to a particular agency.
How Much Are Scuba Diving Courses?
With all agencies, you can break these parts down and even do them in different locations with different dive centers and instructors – as long as you complete all three portions with the same agency. So for example, most agencies now offer you the flexibility to learn the theory online or via an app.
All entry level scuba courses have three components:
Theory development
In-water skill development in shallow water
Open water dives.
Costs For This Range From US$70-180 (With PADI Being The Most Expensive).
You could then use a dive center local to you for your theory review and shallow water work.
Expect To Pay Around US$ 170-250.
Prices will vary depending on what is included, which agency and the location.
Again prices for your open water dives are going to vary based on your location, where you need to go etc.
I Would Budget For Between US$250-350.
Check out the video below for an insight into PADI's open water dive course.
If you are learning to dive with a center local to you, it is likely that they will run trips to complete your course, but you might want to finish your course on holiday. The choice is yours but do remember that taking the whole course with one operator will get you a better deal.
Breaking your course up will mean that your course takes longer too.
Dive centers located in holiday destinations typically schedule courses over 4-5days.
You Can Expect To Pay Between US$300-600 Depending On Location.
Do remember that you can still lighten the load by taking your theory online before you jet off on holiday. Most dive centers based in holiday destinations appreciate that you don't want to spend your hard earned holiday in a classroom. Check what's included, in some cases the e-learning components will cost a little extra.
Regulations do differ, but for any scuba course, you will be required to complete a medical form. If you have any of the conditions listed on the form, then you will need medical clearance to dive.
In some locations, regardless of what you state on the form you will still need medical clearance stating that you are fit to dive.
The cost of the medical isn't included in your course fee so do check what you need to do. It is possible that your doctor will be able to help you but the center might have a dive physician offering a preferential rate.
How Much Does Scuba Gear Cost?
While you are training you will most likely be able to rent the equipment you need, and most centers include this cost within the price of the course, but it is worth checking. Do note that some centers will require you to buy some items, but this is usually limited to a mask, snorkel, and fins.
Regardless, if you've enjoyed your course and feel that you are going to keep diving then a mask, snorkel and fins are the items of scuba gear I would recommend buying first.
The key thing to remember when purchasing these items is comfort and fit; make sure you get good advice.
Masks Range From US$20-200
Fins From US$20-250
Snorkels From US$6-70
Most centers will offer a package and may give you a discount if you have completed training with them but make sure you buy what is right for you.
No matter how spectacular the dive, a leaking mask or uncomfortable fins will spoil it.
Next, I would dive. Hire gear and enjoy the ocean, this will allow you to get some experience but also familiarize yourself with different equipment options. You will then be more informed to choose your next pieces of equipment. You will have had some time to see what you do and don't like and what features are important to you. You will also have had time to consider how often and where you are likely to do most of your diving as this will influence what you buy.
It's easy to take anywhere, and many dive operators insist on one. The cost of hiring one is usually on top of a BCD, regulator and wetsuit package and can run up quite a charge.
You Could Spend Anywhere Up To US$2000 On A Computer But Something In The US$150-300 Range Is Perfectly Adequate.
What exposure protection you buy will depend on what temperatures you are buying it for.
A 2mm Shorty Wetsuit Can Be Purchased For US$50 Whereas A 7mm Semi-Dry Suit Can Cost US$700.
Drysuits And Accessories Range From US$1000-3000.
Comfort and fit are key to your choice; buy the exposure protection most suitable for the temperatures of the water where you will dive the most often.
BCDs Start At Around US$180, And You Can Spend Up To US$1300, However, You Will Be Able To Get A Great BCD For Well Under US$500.
Think again about your comfort but also the features you have enjoyed, maybe you appreciate large pockets and have a preference for weight and trim pockets. This is why it's good to get diving first, so you know what you like.
Regulators deliver your air and so are all about the ease of delivery. Simply put, the more expensive the regulator, the easier it will claim to breathe.
Centers often have some options that you can take out for a dive so that you can try before you buy and feel the difference.
Again You Could Spend Up To US$2000 On This Bit Of Kit Yet The Other End Of The Range Is US$300.
Dive centers will often package BCD and regulator sets.
Next come your accessories like a dive bag, slate, torch, knife, and SMB. Again there's quite a range in cost but do remember, dive bag aside, these things are easily lost, and you shouldn't spend more on them than you are willing to lose. No knife is worth risking your life to retrieve!
How Can I Get Value For Money When Buying Scuba Gear?
You don't want to skimp but spending unnecessary dollars on an item just because of its titanium finish is a bit silly. You could spend that money on diving instead. Further, there are some bargains to be had. Retailers often reduce end of line items when the manufacturers revise their models. There's nothing wrong with the 'old' models; the retailer will only have room for a certain number of lines and will want to sell them off to make space.
Dive shows are also great places to pick up a bargain; the competition for your hard earned dollars is high, and this drives some great prices. If you can control yourself to the final few hours to make your purchases, even better, most would prefer to sell their stock than pack it up and take it home. You do run the risk of the item being out of stock, but it is worth a go.
Another thing to watch out for is a center replacing their rental kit. When they do this, the old rental gear will be sold off at bargain prices. Some centers replace their gear annually! If you're diving with this center, you will have some familiarity with the kit and their standards. Regardless, in cases like this, you should find that the gear comes fully serviced.
Can I Buy Scuba Gear In Stages?
Do remember you don't need everything straight away, and in fact, you don't need to buy everything ever! For sure you need a certification if you are going to get the most out of diving and you are most likely to want to take further training too.
A comfortable set of mask, snorkel, and fins would be your minimum investment in gear. What you buy next depends on where you are going to dive. If you are only going to dive on holiday once or maybe twice a year, consider if it's worth buying any more gear at all as this will entail carrying with you, paying excess luggage costs and servicing annually. In this case, you might just choose to invest in a wetsuit and maybe a computer and some accessories that you find useful as these are often not available to rent.
Your Advanced Course Is Going To Cost US$300-500.
If, on the other hand, there's a thriving dive community close to home and you will dive regularly then investing in gear makes sense. It will pay for itself in rental cost savings and ensure a greater level or comfort and confidence due to the familiarity you have with it.
While scuba diving is not cheap, none of us choose a hobby based on its cost. We choose based on our interest and desire. There is a cost of entry, but this can be tailored to both your budget and the frequency you are going to indulge.
How Much Does It Cost To Get Scuba Diving Lessons And Certification?
The cost of scuba diving lessons and certification can vary depending on a number of factors. Generally, the cost of scuba diving lessons will be determined by the length of the course, the location of the course, and the instructor's fees. The cost of scuba diving certification will be determined by the issuing organization, and will generally be based on the length and difficulty of the certification process.
How much does it cost to become a scuba diver (course, equipment, and everything else)? The most expensive to the least expensive are all found in the same area. It is critical to consider the facility's quality, safety, equipment, and professionalism, as well as the attitude and professionalism of the diving center's staff, before making a decision. The Open Water course at Koh Tao is one of the most cost-effective in the world. If you're looking for a premier scuba diving instructor in Western Australia, their course costs USD320 (around $430 AUS). Because of its fringing reef, located just off the coast, Bonaire offers a diverse range of dive sites, calm waters, and excellent visibility for experienced divers. The United Kingdom has some stunning dive sites available for Open Water scuba diving, starting at £375 ($510) for the beginner course. Do you want to save up enough for scuba diving? In hundreds of dive centers around the world, the GTS discount card can be used to receive 10% off diving.
How Much Does It Cost To Be Trained In Scuba Diving?
The cost of scuba diving training can vary depending on a number of factors, such as the location of the training, the type of certification you're interested in, and the length of the course. Generally speaking, however, you can expect to pay anywhere from $200 to $1,000 for scuba diving training.
Many adventure sports, such as skiing and horseback riding, are more expensive than scuba diving. In-person and online instruction, as well as training and certification, are required for certification. A full set of scuba gear can cost anywhere from $1,000 to $5,000. A single dive with a guide costs between $70 and $200 for inexperienced divers. A year's worth of open water diving certification can take anywhere from a few days to a few weeks. In person scuba diving lessons can range from introductory dives to a full open water course. Basic scuba diving equipment will set you back about $300.
A full set of dive equipment, including your own dive computer and regulator, should cost between $1,000 and $5,000. Online instruction cannot be substituted for face-to-face training, pool sessions, or open water diving with a divemaster. There are reputable dive centers that regularly inspect and service their rental equipment, but it is always a good idea to take the equipment out for a thorough inspection. If you wear your own gear while scuba diving, you will be able to become more confident and safe. Several reputable dive centers provide low-cost scuba lessons, gear rentals, and open-water certification courses.
If you enjoy diving and want to explore some of the world's most beautiful waters, you might want to consider chartering a scuba dive. There are varying prices for scuba dive charter services depending on the type of vessel you select and the number of people on board; for example, a three-tank boat charter costs between $169 and $124 per person, while a two-tank boat charter costs between $124 and $89.
How Long Does It Take To Become A Certified Scuba Diver?
Credit: www.scubadivingearth.com
The Open Water qualification is typically completed in three to four days. In this course, we will study theoretical concepts, dive in pools or pool-like environments, and scuba dive in open water.
Exotic scuba diving destinations all over the world are well worth exploring. You must be licensed or certified in scuba diving, as well as in water breathing, to participate in this activity. How do I get certified as a scuba diver? The length of time can range from three to four days. PADI Keppel dive guides are available for hire. Keppel Island provided excellent training because we spent most of our time in the shallows around Great Keppel Island. Our instructor was by our side throughout the process, and we were pleased with how each skill was mastered.
How long does it take to get scuba certification? The confined water portion would take two days to complete. As a PADI student, you will have the freedom to adjust your course schedule as you go. During your vacation, you can study the theory at home and then complete the course at work. A liveaboard operator is an excellent choice for learning how to live on the water. If you want to dive with friends in Cairns, Queensland, you can't go wrong with ProDive. With 9 dives, you will be able to get a better feel for the water and see a plethora of marine life. In addition to Flynn, Thetford, Milln, and Pellowe Reefs, ProDive provides dive sites on 19 different reefs. It can be similar to diving in an aquarium, with low visibility and little current.
How do I get ready to dive? It is critical to have a certification in order to dive, whether you are a beginner or an experienced diver. The PADI Open Water Diver Certification Course is the best way to learn everything about scuba diving. Anyone with no experience diving should take this course for three days. You will be able to do whatever you want with your exploration of the ocean and its creatures after completing this course. The PADI Open Water Diver Certification will keep you on the water for life. If you haven't scuba dived for an extended period of time, it's a good idea to take the PADI ReActivate course to refresh your scuba skills.
Is Getting Scuba Certified Worth It?
Credit: azulunlimited.com
There is no easy answer when it comes to whether or not getting scuba certified is worth it. For some people, the pros far outweigh the cons and they would never dream of diving without being certified. For others, the thought of taking a scuba diving course and passing a test is enough to keep them from even considering diving as an option. Ultimately, the decision of whether or not to get scuba certified is a personal one that each individual must make for themselves.
There are numerous reasons why you should take the scuba certification test. You can avoid gear rental barriers, ensure you have a safe dive every time, and have a great experience every time. The reasons for the cheese are varied, some are important, and others are legal. Examine the list to see if you can get more than one reason to sign up. It is critical to take certification classes before learning to scuba dive. In the buddy system, multiple divers can communicate with one another constantly. One of the most important aspects of certification is understanding how to communicate underwater without using language.
Furthermore, it is critical to be aware of the warning signs that your diving buddy may need to be rescued. It is not as expensive as you may believe to obtain a scuba certification. If you want to get certified at a local school, you will most likely have to pay between $400 and $500. It is also a good idea to keep your scuba diving equipment in good condition in order to save money in the long run. Divers can explore new locations all over the world in addition to scuba diving. Aside from that, there are numerous vacation packages available all over the world. With everything included, package prices can range from $750 to $3500 per person.
Divers can gain a deeper understanding of the world by diving into new environments and interacting with animals. If you have a scuba certification, you can join any dive club on the coast. Caves and coral reefs are excellent places to visit and have yielded new discoveries along the way. Divers can meet new people and network in the water as well. A scuba diving vacation allows you to leave the house, avoid your phone, and get away from technology without having to worry about your smart phone or your device. Because you are underwater, there is very little technology available to you. Divers say diving is a way for them to let go of their grind and the grind of daily life.
There are so many advantages to scuba certification, but the most important is to gain experience. A rare opportunity to travel to an uncharted world with a species you have never seen before is what explorers have had to offer. One of the highlights of the adventure is meeting new people.
After you've completed the PADI Open Water Diver course and received a copy of your PADI Dive Planner, it's time to get started on your practice. In order to keep up with your scuba skills, you should be able to do at least two dives per week. If you only dive once or twice a month, you will notice improvements and progress.
It is critical to remember that diving should be enjoyed. Your journey is more important than the destination, and diving more places will help you appreciate the underwater world more.
Is It Worth Getting Scuba Diving Certified?
Is scuba diving worth it?
Anyone can learn how to scuba dive and have a fantastic time doing so. Diving without certification is dangerous because of the possibility of falling. If you want to be a scuba diver for life, your PADI Open Water Diver certification is a good investment. In addition, purchasing your own scuba gear is often preferable to renting it.
How Much Does A Full Scuba Kit Cost?
Credit: scubadivinglovers.com
A complete set of gear will cost between $1000 and $5000. The majority of scuba gear lines are similar to their most basic functions; you can find anything from inexpensive gear to more expensive gear. The type of scuba diving you will be doing will be determined by the equipment you require.
A full set of scuba gear costs between $1000 and $5000. The main components are a buoyancy compensator device (BCD), a regulator, octopus, a depth/air pressure gauge, fins, snorkel masks, and a mask. Some are more comfortable than others, and some are designed specifically to help you travel or get around more quickly in the water. Regulators for scuba diving will cost between $200 and more than $2000. The majority of setup costs will range between $500 and $700 for the first and second stages. Costs of masks, fins, snorkels can vary depending on the style and brand chosen. Masks are typically less than $100 in most cases.
Scuba goggles, in addition to goggles, will be available in a wide range of colors. Lenses are available in a variety of prices ranging from $50 to $300. The Fins help you move through the water more efficiently, so a good fit is critical. Wearing a rash guard will protect you from marine life stings, abrasions, and, in some cases, from the sun's rays. The dry suit will cost between $1,000 and $3,000. You should plan ahead of time on the cost of a dive computer, depending on the features you require and want. Unless you are doing deep diving, an air/depth gauge is usually sufficient.
The majority of air-integrated dive computers cost between $500 and $150. How much do scuba diving gear costs? A price range for a set of scuba gear is given below.
It is critical to remember a few things about scuba gear. First and foremost, the cost of the gear will vary, but a full set of equipment will cost between $1000 and $5000. A second recommendation is to refill your scuba tanks at a dive shop to save money. It's also a good idea to have your tanks pressure tested. If your scuba gear is working properly, it will not malfunction in an emergency. Finally, keep in mind that cylinder testing can be costly, so keep an eye on the cost.
The Cost Of Scuba Diving: Is It Worth It?
When shopping for scuba gear, keep in mind that it is possible to pay a lot of money for a complete set, but renting equipment can be much cheaper. A single-tank scuba dive typically costs between $40 and $150, while a set of scuba diving gear costs between $700 and $2000. Certification can also be quite expensive, but diving trips will typically cost much more. When you combine a liveaboard trip with a scuba diving excursion, you can expect to pay up to $10,000.
How Much Is Scuba Diving Lessons
The cost of scuba diving lessons can vary depending on the location, instructor, and length of the course. Generally, a beginner scuba diving course will cost between $200 and $400.
In general, the Open Water course consists of three components: academics, confined water training (pool dives), and open water training. Students complete their classroom educations at home using eLearning, eliminating the need to visit a school. Diver confined water training is where a new diver learns all of the skills necessary to be a competent and comfortable scuba diver. A certification as a scuba diver ranges in price from $350 to $450, depending on location and training. Personal equipment costs between $200 and $300 on average for divers. Having high-quality equipment doesn't have to be prohibitively expensive. Purchasing your own equipment, even if it's only a few dollars at a time, can help you save money for the long run.
Some dive centers use training to market their businesses as loss leaders in order to entice people to do business with them. All course fees do not include the use of training equipment, course materials, air fills, pool rentals, or certification fees. A high-level certification from a scuba instructor is around $700.
Scuba Diving: An Expensive But Worthwhile Skill
The average cost of a scuba diving course ranges from $250 to $300, with many students spending more than that. The course can take anywhere from six weeks to six months to complete with the necessary number of dives. When you learn to dive, you develop a skill that can be carried around the world with you and taken on incredible adventures.
How Much Do Scuba Diving Lessons And Certification Cost Near New York, Ny
The average cost of scuba diving lessons and certification near New York, NY is around $350. This price includes the cost of the lessons, as well as the cost of the certification exam.
Many different scuba diving training institutions exist, but PADI, NAUI, SDI, and SSI are the most popular. To become a certified scuba diver, you must first pass a certification exam administered by each agency. More extensive training will result in a higher cost. The National Association of Underwater Instructors is the national association of underwater instructors. The National Association of Uniform Instructors (NAUI) was founded in 1959 and is the world's oldest certifying body. SDI – Scuba Divers International is a division of Technical Diving International that offers recreational diving. SDI has grown to become the world's second largest manufacturer of military equipment, trailing only NAUI, with over 2200 authorized dealers worldwide.
Open Water Diver courses typically take three to four weeks to complete. Students will learn dive theory through the course materials, which include books and videos. When diving safely, it is critical to disclose any preexisting medical conditions with a medical professional. A confined water training course involves scuba diving and breathing underwater in a pool for the first time. Discover Scuba, in addition to being a PADI certification, is a step above Open Water. A scuba diving certification in Europe and the United States costs about $500, while a certification in Asia costs $350. If you want to become a professional scuba diver, you'll need some basic tips.
To become a scuba instructor, a three-month program costs between $400 and $600. Some parts of Asia will pay as little as $30, while others will pay as much as $150 in Hawaii or the Caribbean. Once you have received your Open Water Diver Certification, you will have many opportunities to explore the incredible world beneath the waves. A mask and a wetsuit are two items of safety equipment that new divers should have. If you prefer more equipment, you can rent it at the dive center before purchasing it.
The Cost Of Getting Certified As A Dive
It is not only a great way to learn to scuba dive, but it is also a great way to increase your safety. Depending on where you are, you can expect to pay between $400 and $600 to do so. Because it is only the beginning, it is critical to note that additional training will be required to be able to improve your skills and dive deeper. It can take anywhere from six weeks to six months to complete.
How Much Do Scuba Diving Lessons And Certification Cost Near New Jersey
The average cost of scuba diving lessons and certification near New Jersey is about $200. This includes the cost of the class, the certification exam, and the use of equipment.
You will learn how to scuba dive if you enroll in our Open Water Diver course. Following the completion of the PADI Open Water Card program, you will be given access to the PADI Open Water Pool. Academics are combined with pool sessions that are completed during a single weekend in part 1. You will be doing real water dives in Part 2 as part of the Open Water training program. You will have four days to complete your certification, during which time you will participate in four dives. Dutch Springs, a diving facility in Bethlehem, Pennsylvania (about an hour and a half drive from here), is where the majority of this training takes place. It is one hour away from here. Dutch Springs has been sold; we do not know when it will reopen.
Source https://www.social-diving.com/scuba-diving-cost/
Source https://www.kingsofadventure.com/scuba-certification-cost/
Source https://www.desertdivers.com/how-much-does-it-cost-to-get-scuba-diving-lessons-and-certification/